They say the greatest tragedy is for a parent to outlive their child. Very sadly, there have been several celebrities who have had children pass, showing no one is immune from tragedy, and fame and fortune can only do so much to dull the pain. Read on for our list - from the most famous soccer player in the world to the most beloved Hollywood actor - in full.
Sylvester Stallone
Before he was married to Jennifer Flavin, with whom he had three daughters, Sylvester Stallone had a son with Sasha Czack named Sage Moonblood Stallone. Greatly taking after his father, Sage even played Robert Balboa Jr. in Rocky V. Tragically, in 2012, Sage was found dead in his home in Los Angeles after not being heard from for several days. His cause of death was noted as having been coronary artery disease caused by atherosclerosis; he was 36.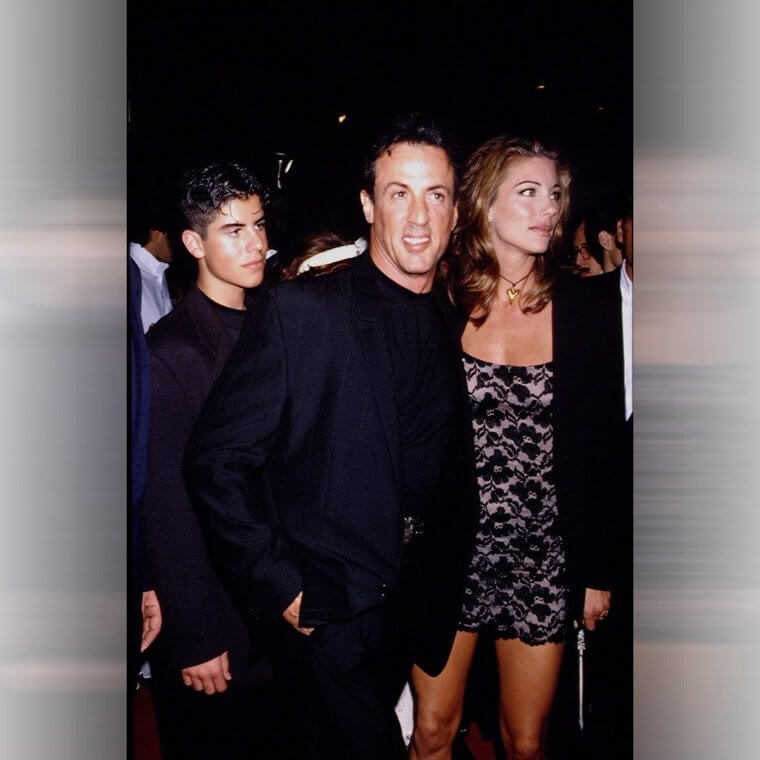 His father was stoic, saying, "It's tough. It's very, very tough, but if you have good friends and family support … it's a horrible situation but time will hopefully heal and you try to get through it, but it's just something. It's a reality of life...I think it's important to get back and start reliving your life. Otherwise, you can go into a spiral."
Regina King
Regina King is a multi-award-winning actress and director, who won a Critic's Choice and an Emmy award for her role in 2019's Watchmen. She has even been named one of the most influential people in the world by Time magazine. However, family tragedies affect everyone, even the seemingly superhuman. ​Sadly, King's son, Ian Alexander Jr., a musician and DJ, passed away at the age of 26 in January 2022. The cause was suicide.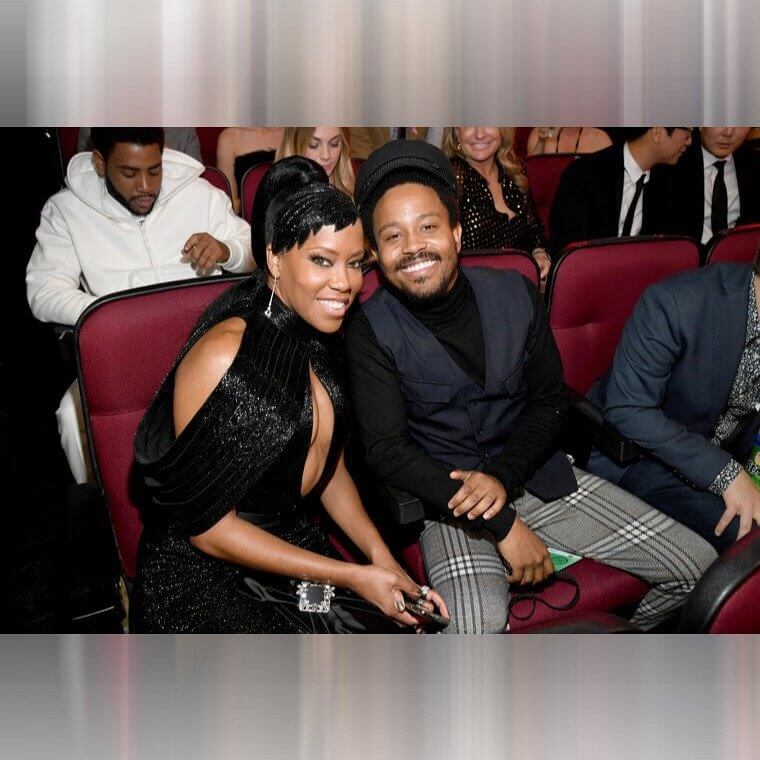 King released a statement saying, "Our family is devastated at the deepest level by the loss of Ian. He is such a bright light who cared so deeply about the happiness of others. Our family asks for respectful consideration during this private time."
Prince
Prince is one of the greatest singers/songwriters/musicians that has ever lived. With a list of hits that include all-time classics such as "Kiss", "Purple Rain", "Let's Go Crazy", and "When Doves Cry", as well as a host of B-sides and deep cuts that make other musicians want to weep, the multi-award-winning iconic artist is one more person who very sadly lost a child. The Minnesota native had a son with backup singer Mayte Garcia whom they named Amiir Nelson.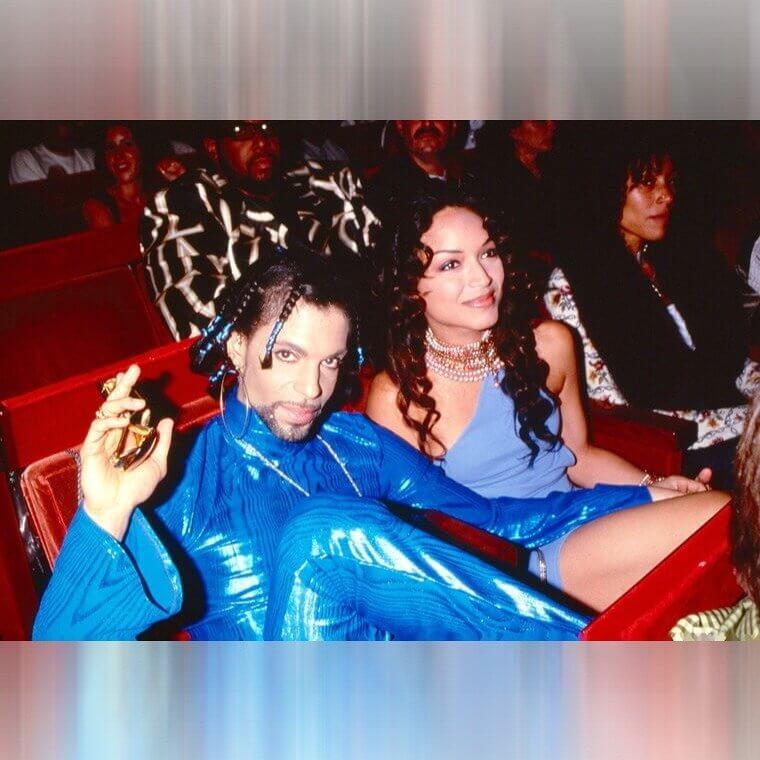 The child was born with Pfeiffer Syndrome, complications from which led to his untimely death just a week following his birth on October 23rd, 1996.
Johnny Carson
Johnny Carson died in 2005 at the age of 85. Before the time of his passing, he had become one of the most celebrated television hosts, comedians, and writers in the United States. He hosted the Tonight Show for 30 years, helping make late-night TV the sensation that it still is today. Since he is on this list, you have likely presumed that he has a sad story to tell, which is true.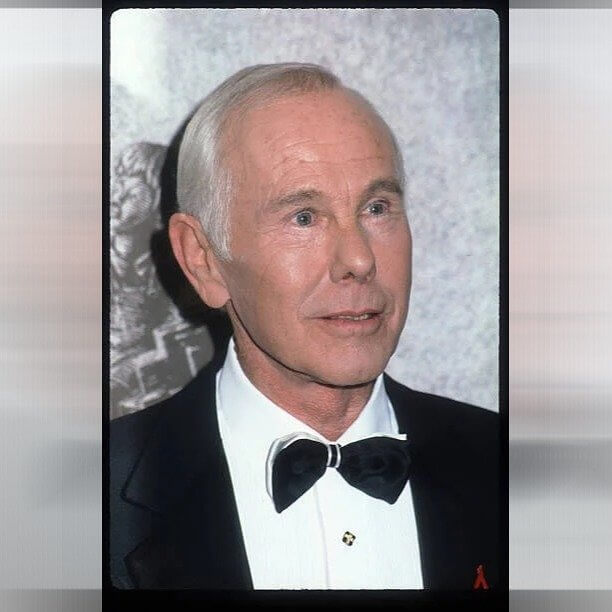 Johnny Carson's son, Richard, died in a car accident on the 21st of June, 1991. He was taking photographs when the accident occurred.
Mike Tyson
Boxer Mike Tyson is a controversial figure. While he has maintained notoriety across the world as a prominent figure in the worlds of both sports and pop culture, he has been dogged by accounts of problematic behavior, most notably for beating his wife. Nevertheless, the man is a celebrity, and the reason he is on this list is a tragic one. Tyson's daughter, Exodus, died at just four years old due to accidental asphyxiation on the 25th of May, 2009.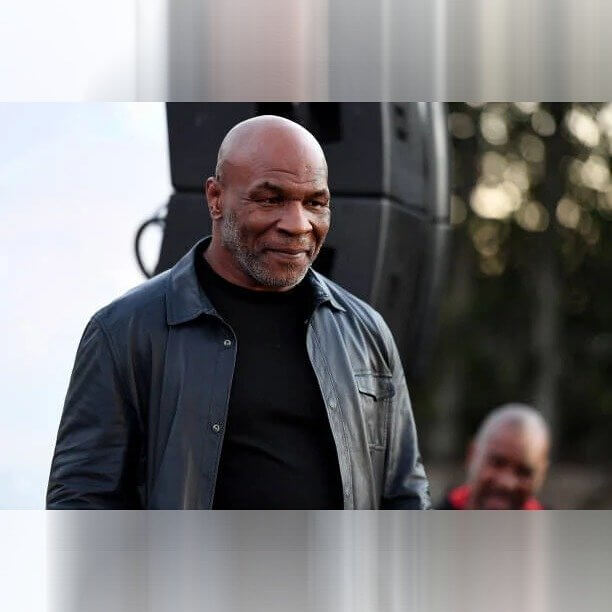 ​ Her seven-year-old brother, Miguel, found her with her neck caught up in a cable that was coming from a treadmill.
Keanu Reeves
Reeves is beloved the world over for his work on the Matrix trilogy (soon to be a quadrilogy), the John Wick films (also soon to be a quadrilogy), and the Bill and Ted saga, as well as a multi-faceted slate of other films. He is unanimously praised by all who work with him as a kind, gentle, and pleasant man, though many have spoken about the air of melancholy that he carries with him.
It's no secret as to why he likely radiates this energy. Keanu Reeves's daughter by his girlfriend, Jennifer Syme, was stillborn in 1999. As if that weren't enough of a gut punch, just 18 months later, Syme also died in a car accident. When asked by late-night host Stephen Colbert what he thinks happens to us when we die, Reeves simply responded, "Those we leave behind miss us."
O. J. Simpson
O.J. Simpson was a professional athlete who became a celebrated actor, who then became the subject of one of the most contentious and televised murder trials of all time. He was, controversially, acquitted of the murder, then ended up going to jail over a decade later for robbery. Whether you like him or not (the general verdict is "not", but to each their own), O.J. did suffer in his personal life back when he was still a sympathetic figure in the public eye.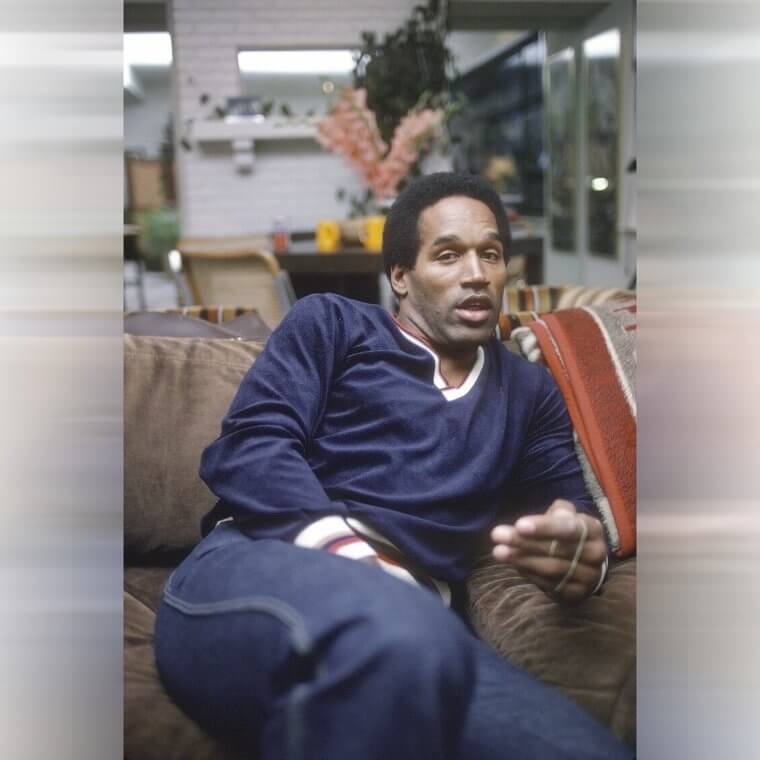 His daughter Aaren (by Simpson's first wife, Marguerite L. Whitley), died in August of 1979, shortly before her second birthday of respiratory failure after having fallen into the swimming pool.
Jerry Lewis
Jerry Lewis was a staple of American comedy, acting, music, film, and philanthropy. He appeared in 60 films through his long and illustrious career and at one point was known all over the country as "The King of Comedy".  For a long time, he was one of the most popular acts on the Las Vegas circuit. However, he was known to be less than kind to his family, with one of his sons calling him a "mean and evil person".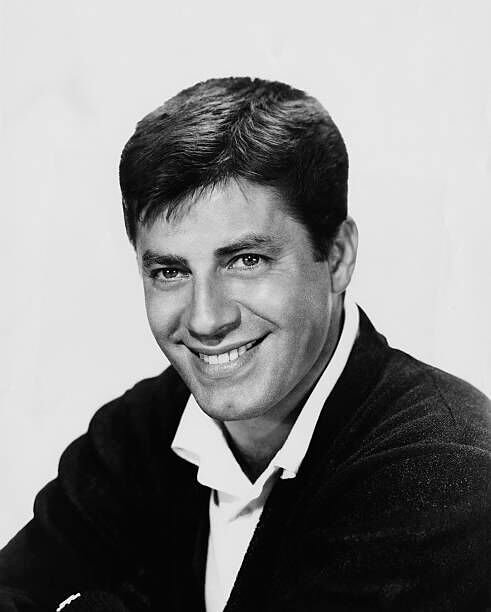 This was proven in 2009 when Jerry's son, Joseph, passed away from acute morphine intoxication after years of struggling with drug addiction; Jerry had reportedly cut ties with Joseph after he had called growing up with his father "pure hell", and refused to sponsor his son's funeral when he died.
Cristiano Ronaldo
In October of 2021, world-famous sports star Cristiano announced that he was expecting twins with partner Georgina Rodriguez, with whom he shares a daughter, plus three children from previous relationships. Tragically, when the birth was announced in April of 2022, it turned out that only one of the twins had made it through the experience. In an Instagram post, the parents announced, "It is with our deepest sadness we have to announce that our baby boy has passed away. It is the greatest pain any parents can feel. Only the birth of our baby girl gives us the strength to live this moment with some hope and happiness."
Ronaldo went on to say that that moment was "Probably the worst moment I passed through in my life since my father died," Ronaldo added that he keeps his son Angél's ashes close to his father's, who passed away from liver failure in 2005, at a chapel in his home.
Eric Clapton
Clapton was one of the driving forces of blues-rock, bringing the world of music to its knees with his trademark guitar licks, slamming solos, and more. He did this both as a solo act and as a member of groups such as the Bluesbreakers, the Yardbirds, and Cream. His long-time friendship with Beatles guitarist George Harrison was so remarkable that the two of them were even able to share a wife who they both wrote songs about ("Something" and "Layla").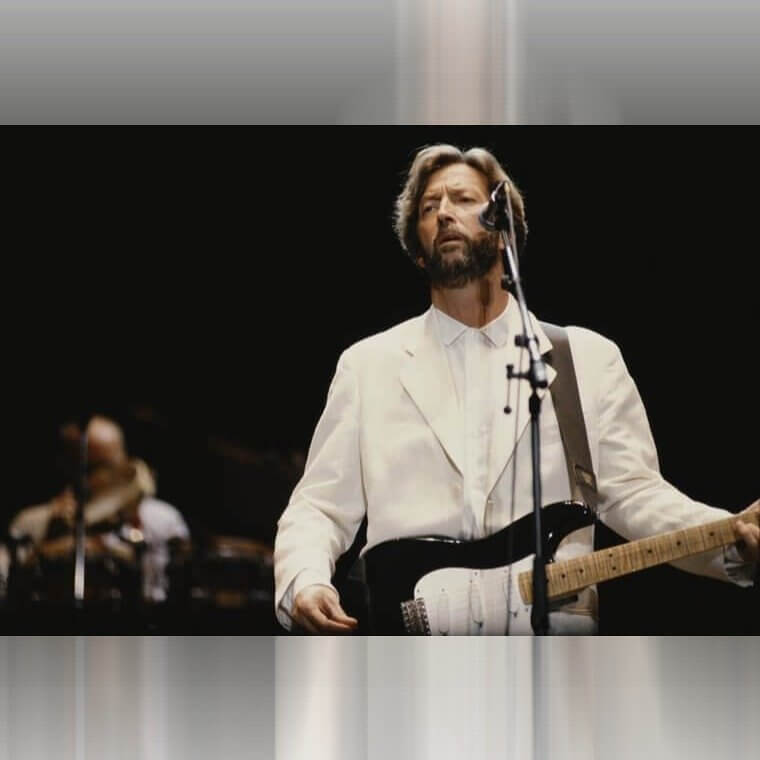 Clapton doesn't just sing the blues because it's fashionable though. His son Connor tragically died in 1991 at the age of just four. Through a freak accident, he ended up falling out of a hotel room window. Clapton wrote the song "Tears in Heaven" in his honor, so at least Connor is commemorated forever in transcendent music.
Sinéad O'Connor
Sadly, O'Connor's son - after going missing in January 2022 - was found dead. Shane was only 17 when his body was found in Dublin. On Twitter, O'Connor wrote "My beautiful son, Nevi'im Nesta Ali Shane O'Connor, the very light of my life, decided to end his earthly struggle today and is now with God. May he rest in peace and may no one follow his example. My baby. I love you so much. Please be at peace."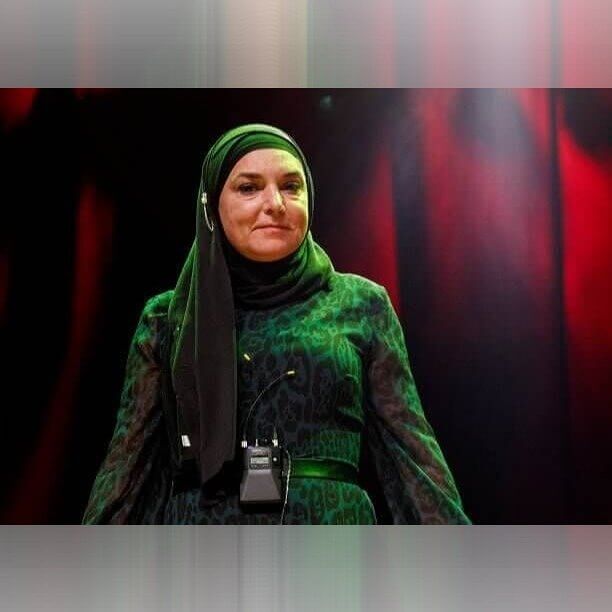 O'Connor blames herself and several others as she writes: "FYI please don't imagine I am less than keenly aware I failed my child, alongside Tusla and the HSE and the Irish State." After posting a message on Twitter saying she had "decided to follow [her] son," O'Connor has been hospitalized, and in several follow-up tweets, she stated: "I'm sorry. I shouldn't have said that. I am with cops now on [the] way to [the] hospital ... I'm sorry I upset everyone." 
Nick Cannon
On Dec. 7, 2021, Nick and Alyssa Scott announced the death of their 5-month-old son Zen. He died after a brave battle with brain cancer. On the The Nick Cannon Show, Nick, 41, showed the audience a photograph of Zen. He then started crying and said: "Before the show started, in the summertime, Zen was born in June, June 23 actually. It was a great day, y'all know I got a lot of kids. Zen is my youngest. It was so exciting."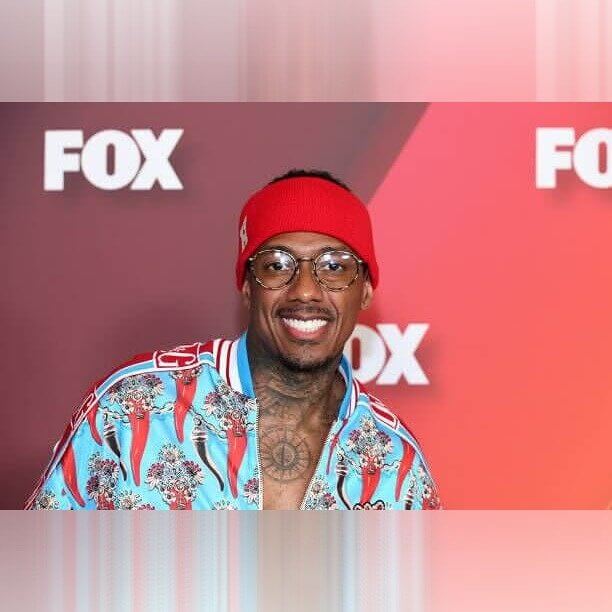 Then he said that around Thanksgiving, "The process sped up, and the brain tumor began to grow a lot faster." Nick and Alyssa spent the last weekend with Zen, and they went to the ocean, where they held their son "for the last time." 
Rob Delaney
Rob Delaney is a comedian known for the frankly incredible, family-centric sitcom Catastrophe, as well his own particularly excellent brand of stand-up comedy. He is sensational as a Twitterer and uses his background with injury and alcoholism to inspire and help others in a frank, down-to-earth way. ​Delaney lost his two-and-a-half-year-old child, Henry, at the very beginning of 2018. The news was shared via a Facebook post he sent out a few weeks later.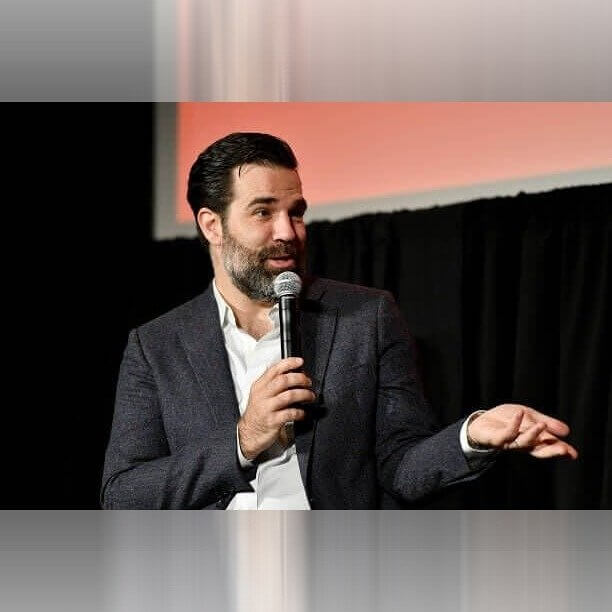 His toddler had been diagnosed with a tumor in his brain shortly following his first birthday. Doctors and nurses did all they could to fight for the child's life, but Henry lost his battle with cancer despite everyone's best efforts. Delaney has since used the experience to become a vocal advocate of Britain's NHS, praising them constantly for their tireless work to try and save Henry, reminding the world of the incredible power of publicly funded healthcare.
Anna Nicole Smith
Smith was a model, actor, and famed TV personality. Her first stabs of popularity were achieved through her involvement with Playboy magazine, where she won the honor of being 1993's Playmate of the Year. Her modeling credits included work for Guess, H&M, Heatherette, and Lane Bryant. Though a controversial figure for some of her marriages, and her (potentially dubious) claim to the estate of her late wealthy husband J. Howard Marshall, she was loved by millions.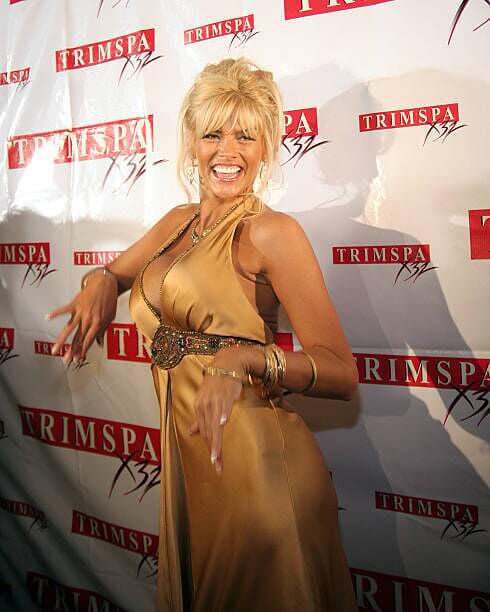 Her son, Daniel, died at the age of just 20 in 2006. The cause of death was a lethal cocktail of Zoloft, Lexapro, and methadone. Daniel's father was Billy Wayne Smith. He was half-brother to Smith's other child, Dannielynn Birkhead. Anna Nicole Smith did not live much longer past her son's death, meeting an early passing herself just six months later.
Carol Burnett
Carol Burnett is widely regarded to be one of the funniest people ever on television. From her work on SNL to her tireless performances on her own self-titled show, to her enviable film career (which includes several notable appearances in the films of Alan Alda), she is cited as an influence by the majority of modern female comedians. Burnett's daughter, Carrie, sadly suffered from brain and lung cancer, ailments that she eventually succumbed to in January of 2002 at the age of just 38.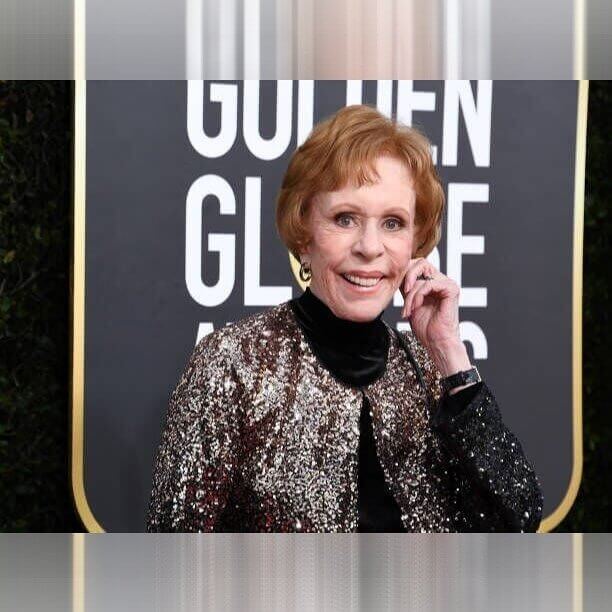 Joe Hamilton was her father. He had been married to Burnett from 1963 to 1984.
Joe Biden
He served two terms as Vice President in the Obama administration, is this year's Democratic nominee for the Presidential election, and is meme-fodder for the internet as a whole. Though depending on your political leanings, you may love or hate this man, Joe Biden is another person in the public eye who, through sad circumstances, has found his way onto this list. Biden's baby daughter, Naomi, was killed in 1972 at just one year old.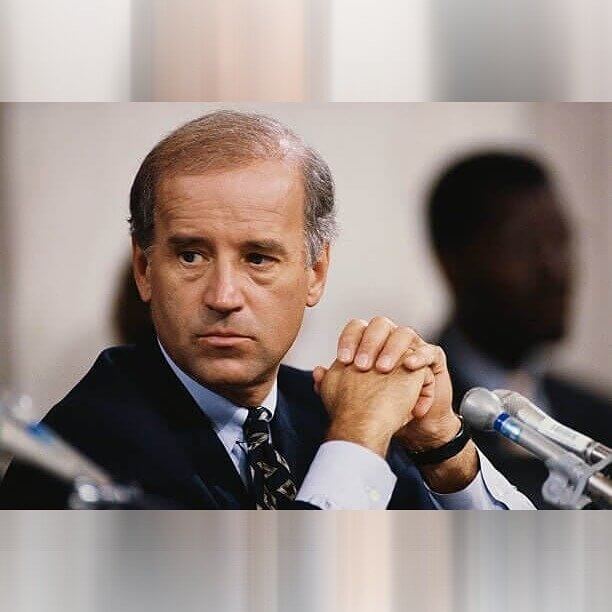 His wife Neilia was driving their car with the three of their children in tow when a tractor-trailer hit the car at full force. Their sons, Beau and Hunter, were lucky enough to survive with only minor injuries, but both Naomi and Neilia did not walk away from the accident.
Dr. Dre
As one of the founding members of the rap group NWA, Dr. Dre became a household name. When NWA split, he went his own way as a record producer, bringing up talents like Tupac, Snoop Dogg, and Eminem. His work in the hip-hop world will be felt for generations to come. Dre's son, Andre Young Jr., sadly died at a relatively young age. In August of 2008, when he was only 20 years old, Junior died from a fatal drug overdose while at the home of Jenita Porter, his mother.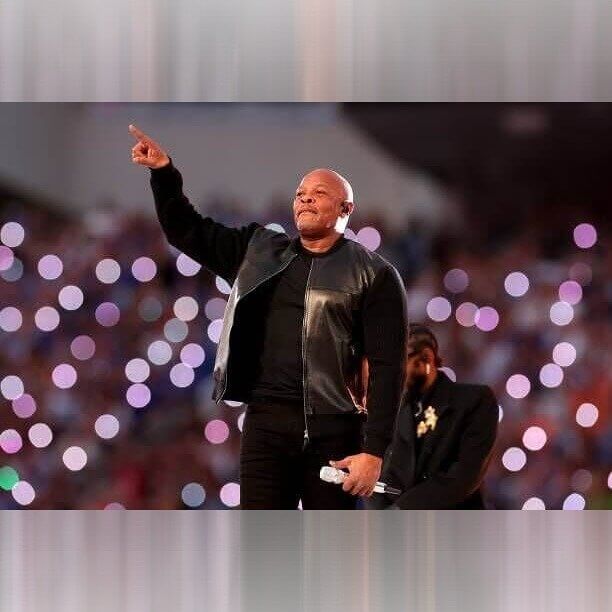 According to reports, his mother found Andre Young Jr dead at their Los Angeles home after spending a night out with friends. Dr. Dre issued a statement requesting respect and privacy in this incident,
Scottie Pippen
Scottie Pippen is one of the most recognized basketball stars today. Pippen played alongside Michael Jordan and he won six championships with the Chicago Bulls. Unfortunately, one of the greatest forwards of all time suffered a family tragedy in April 2021. Sadly, on 18 April 2021, Antron Pippen, Scottie's eldest son, passed away at the age of 33. Antron was Scottie's firstborn son with his first wife, Karen McCollum.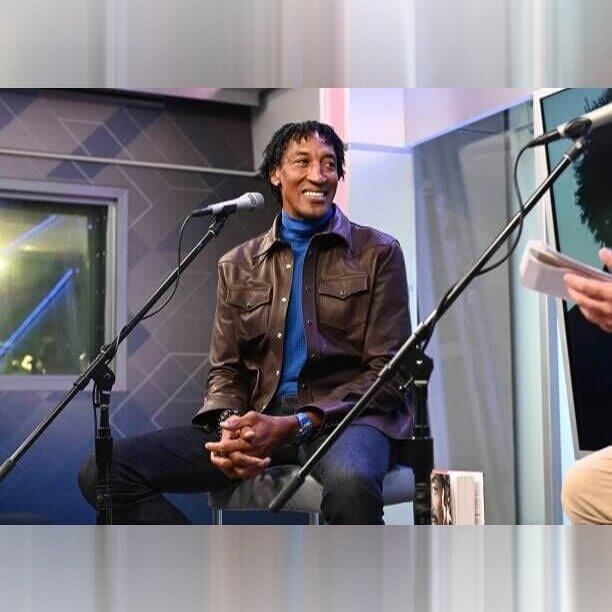 Speaking about the death, Scottie said, "I'm heartbroken to share that yesterday, I said goodbye to my firstborn son Antron." Pippen continued, "Antron suffered from chronic asthma and if he hadn't had it, I truly believe he would've made it to the NBA." Antron is the second child that Scottie has lost, as his daughter, Tyler, passed away a few days after she was born in 1994.
Mia Farrow
An amazing actor who was also married to Woody Allen. Mia's parents are director John Farrow and actress Maureen O'Sullivan. She started out in 1959 in very small roles in the movies. She was noticed by Roman Polanski in 1968. Mia Farrow has seen the death of two of her children. Adopted daughter, Tam Farrow, died in the year 2000 at age 19 as a result of heart failure.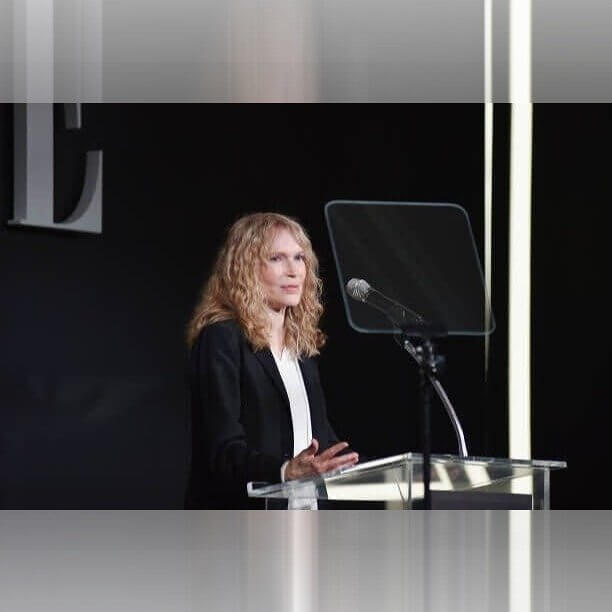 Her biological daughter Lark, fathered by ex-husband Andre Previn, also died in December of 2008.
Loretta Lynn
Loretta Lynn is a country and folk music artist famed as the "Coal Miner's Daughter". Her work has been seen as highly influential throughout the roster of modern artists of all genders, and, to the joy of everyone, she is still working today. Loretta Lynn has had six children in her life and has sadly lost two of them. Her son named Jack Benny passed away at age 34 in July of 1984.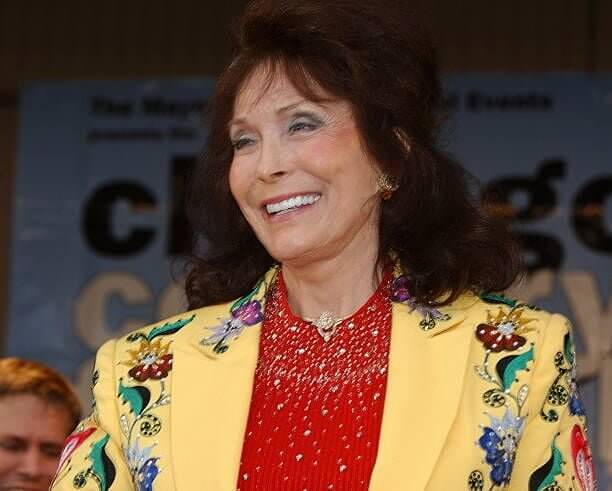 He was 34 years old and attempting to ford the Duck River. A few decades later, Lynn's daughter, Sue, died following a bout of emphysema in 2013 at age 64.
Lou Costello
As one half of the comedy duo Abbott and Costello, Lou Costello is, to this day, regarded as one of the funniest men to have ever lived and performed. Their nonsensical comedy sketch "Who's on First?" is still performed in tribute today to ecstatic crowds. They had and have many imitators, but no one ever quite matched up to these two and their powerhouse energy both on the stage and on the silver screen.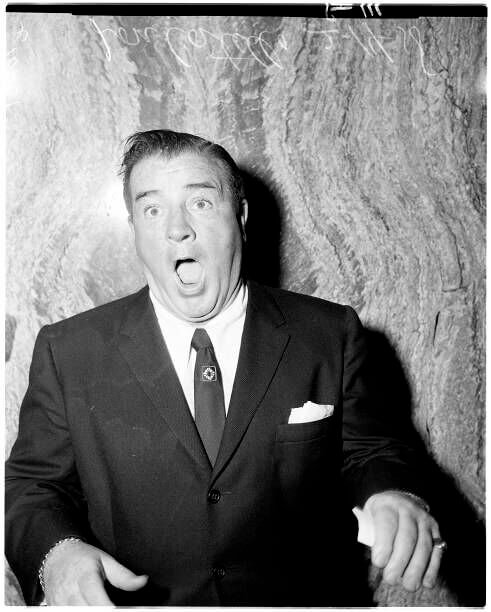 Lou Costello's infant son, also called Lou, died in the year 1943, drowning in the waters of the family pool. Costello's wife Anne Battler was the child's mother.
Benik Afobe
Benik Afobe is a professional soccer player, working in the English Premier League. On November 29th of 2019, he experienced an unimaginable tragedy when his young daughter died due to a severe infection. Amora, who was just two years old, was in the hospital where they were attempting to treat her condition when she died with her family around her. ​The couple posted their statement through The Times' sportswriter Henry Winter, who wrote on his Twitter account on the family's behalf: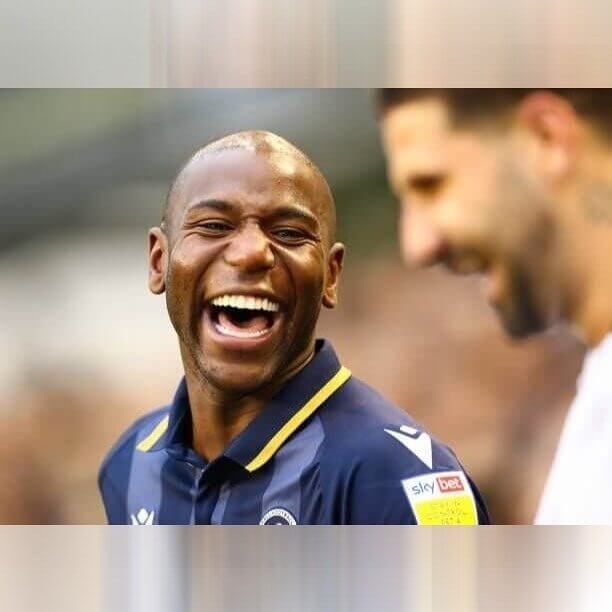 "It is with an extremely heavy heart that the Afobe family have today confirmed... despite doctors doing absolutely everything that they possibly could, Amora passed away peacefully with the love of her family by her side."
Marvin Jones
Marvin Jones had a son called Marlo who sadly passed on Friday, December 27, 2019. Jones had five children, of which Marlo was the youngest. He was barely six months old when he passed. Jones, who plays in the NFL as a wide receiver, went on Instagram the following Saturday and announced his loss. He wrote: "Marlo, the joy that you brought to us every day, with that smile, and that energy was like heaven on earth... We will always remember you."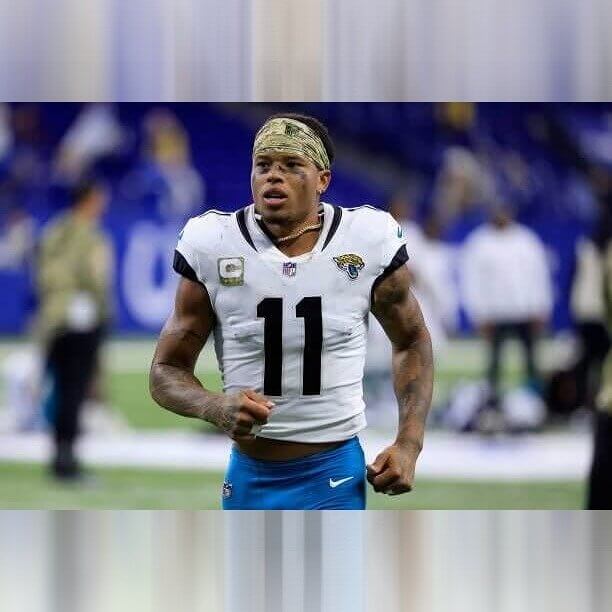 The Detroit Lions, who he plays for in the league, followed up with a statement on Twitter that offered their condolences and unequivocal support for Marvin, Jazmyn (his wife), and their surviving kids: Marvin Jones III (age ten), Mareon (age eight), Murrell (age four), and Mya Love (age three).. 
Robert Plant
Led Zeppelin is, arguably, the greatest rock and roll band of all time. As a unit they slayed stadium after stadium, creating songs that will live in various pantheons forevermore. This was in no small part due to the work of singer Robert Plant, whose shrieking screams and raw emotionality could sell everything from soft lyrics inspired by JRR Tolkein to bombastic, bluesy raunch. He is still producing music today and it is still quite something to behold.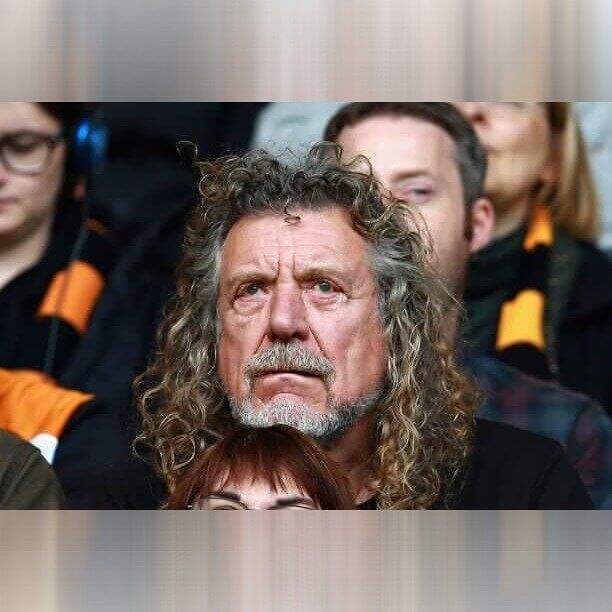 However, if you're ever wondering where the pain in his voice comes from, we know that at least a good portion of it hails from his tragedy. In 1977, Karac, his five-year-old son died from a severe stomach infection. Zeppelin was on tour at the time and so Plant didn't find out until afterwards from his wife and Karac's mother, Maureen Wilson. The song "All of My Love" was written in his honor.
Anthony Quinn
Quinn was a pioneering Mexican-American actor, painter, writer, and film director. His character work was described in the press as being "marked by a brutal and elemental virility." He appeared in countless movies in the United States and abroad, many of which are now considered classics of the era. The Guns of Navarone, Guns for San Sebastian, La Strada, Lawrence of Arabia, Lion of the Desert, The Shoes of the Fisherman, The Message, and A Walk in the Clouds are just of few of the offerings made by this tour-de-force performer. His Oscar-nominated role as Zorba the Greek in Zorba the Greek is widely touted to be one of the best pieces of acting of all time.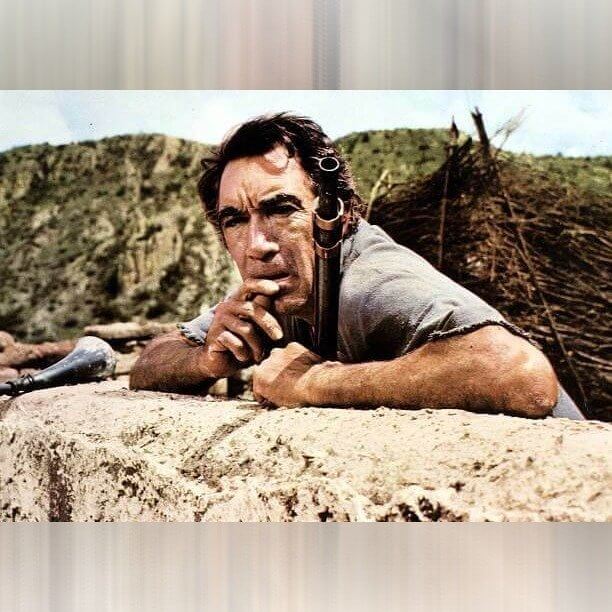 He and his wife Katherine DeMille had a son called Christopher. He lived a happy, loved life for all-too-brief a time. In 1941, when he was just two years old, Christopher died by accidentally drowning in W.C. Field's lily pond.
Marie Osmond
It's easy to forget what a sensation the Osmonds were in their time. The American family music group reached incredible heights of fame in their hey-day in the early to mid-1970s. The family had hit records, a TV show, lucrative merchandising deals, and so much more. Marie Osmond is one of the few Osmonds who was never part of the main group, however, she has enjoyed success as a country singer and has worked extensively with her brother Donny.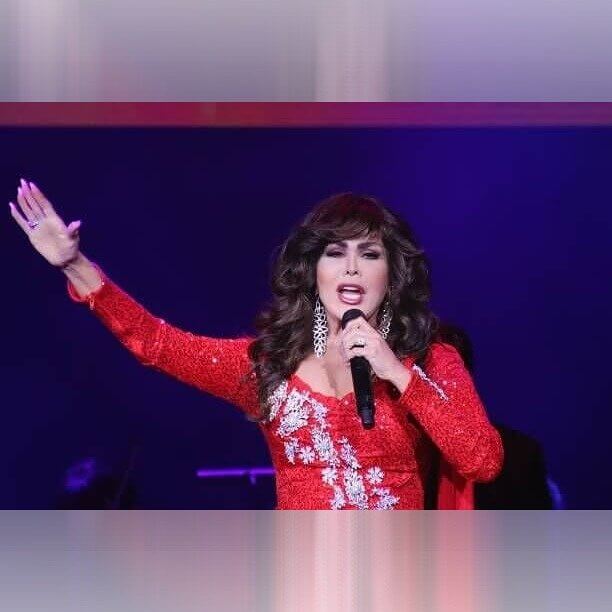 Her career has been tinged with heartbreak, however. In February of 2010, Marie Osmond's son, Michael, committed suicide. Apparently, he jumped out of a window on the eighth floor of a building. Michael was a child she adopted with her husband, Brian Biosil. Osmond opened up about her son's death, explaining how she felt that bullying contributed to Michael taking his own life. She mentioned that three kids, in particular, were responsible and she even kept evidence of horrible text messages that were sent to Michael. Osmand said, "...but my son, who died, he was bullied. He was bullied very heavily right up until the time that he committed suicide, because of his sobriety."
Granger Smith
Granger Smith, who is a country music singer, went on Instagram on the 6th of June, 2019, and delivered the heart-wrenching news that he and his wife Amber had lost their three-year-old boy following "a tragic accident." "Amber and I made the decision to say our last goodbyes and donate his organs so that other children will be given a second chance at life," he sadly expressed on the social media platform.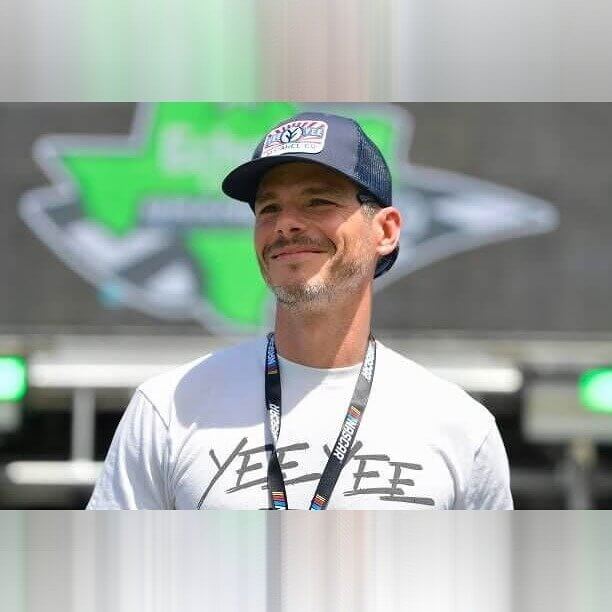 He also put out the request, "In lieu of flowers or gifts, please send donations to Dell Children's Medical Center in River's name. The doctors, nurses, and staff have been incredible."
John Travolta
Travolta is an actor known for his work in such beloved films as Grease, Face-Off, and Bolt. He has been a staple of American popular culture for several decades and brought joy to millions with his work. Most people do not suspect that he has experienced tragedy of the worst possible kind. Travolta and his wife Kelly Preston had a son, named Jett, who died in the year 2009 at the punishingly young age of 16, following complications with a seizure he had suffered.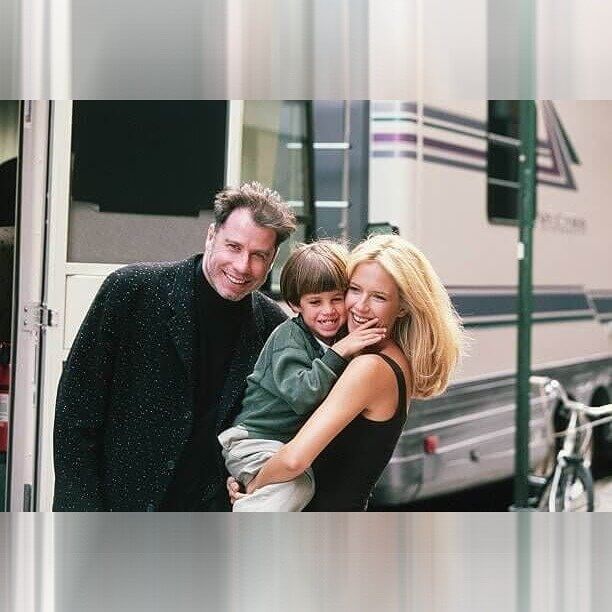 Jett had one sibling at the time of his death, Ella Blue. His would-be brother Benjamin was born after Jett's death.
Paul Newman
Paul Newman was the embodiment of pure star power. Being one of the biggest names in his day (alongside his regular co-star Robert Redford), he appeared in such classic films as Butch Cassidy, The Sundance Kid, and The Sting. He was also the founder of Newman's Own, a food brand (still going today) that consistently donates its profits to charity. So, all in all, a swell guy. ​But given his presence on this list, you can guess what's coming next.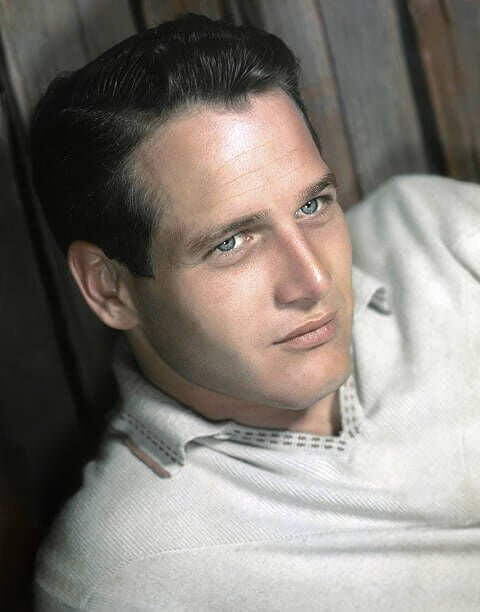 Newman's son, Scott, was taken from this world by a drug overdose on November 20th, 1978, when he was just 28 years old. Actress Jackie Witte was the boy's mother. Apparently, young Scott had been taking prescription painkillers following an accident on a motorcycle.
Roald Dahl
Dahl is a universally beloved children's writer. So much of children's fiction owes a debt to him and his creations. Whether you are enjoying the fantastical world of Matilda, the whimsical delights of The BFG, the thrilling joy of Danny Champion of the World, the infectious cantankerousness of The Twits, or the chilling childhood horror of The Witches, you are always in for a treat. In the year 1962, Roald Dahl's seven-year-old daughter, Olivia, died from a deadly contraction of measles.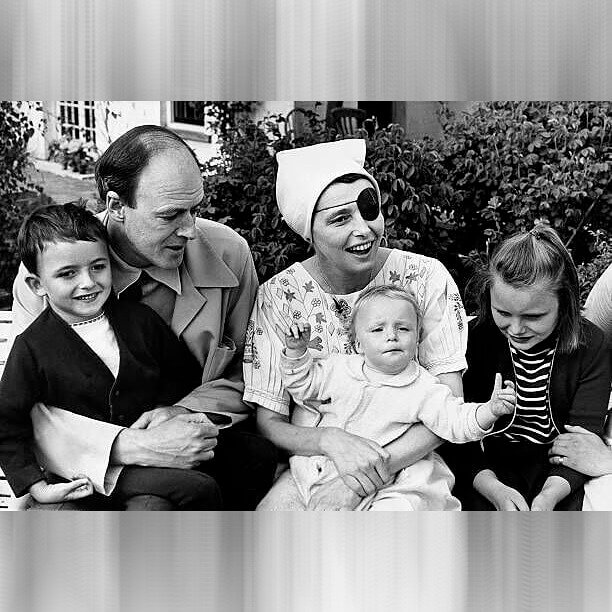 In the aftermath of her death, he became a stalwart advocate for vaccines, hoping to prevent the tragedy that befell him from affecting others.