To most of us going about our ordinary lives, a lifestyle of fame and riches seems oh-so-appealing. But the attention that goes with being glamorous is a double-edged sword. When celebrities disappoint the public that gazes at them with admiration, they are cast in a harsh light from which they cannot hide. Once these idols have been revealed to be merely human, there's no getting back on the pedestal. These are celebs whose light now shines a little dimmer.
Oscar Pistorius - A Disturbed Murderer
There aren't many that displayed such an extreme flip from hero to zero as did Oscar Pistorious. Dubbed the "blade-runner," Oscar broke records for his speed on the track in both the Olympics and Paralympics.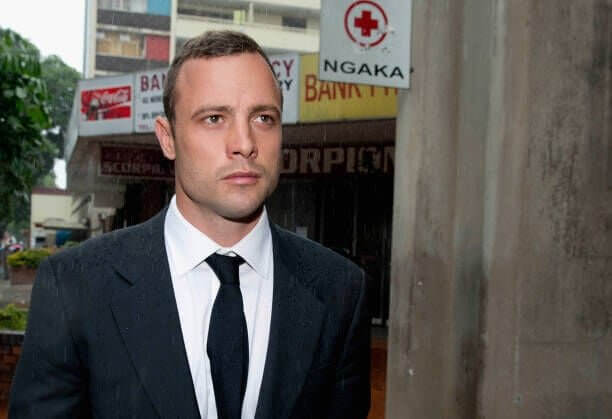 But his time in the sun was eclipsed by him becoming unhinged and murdering his girlfriend. Oscar shot Reeva Steenkamp as she tried to hide in the bathroom. The story made international news and not even the best legal team could prevent Oscar from being sentenced to 15 years in prison.
Armie Hammer - Cannibal in the Making?
Actor Armie Hammer mostly got recognition from his roles in films The Social Network and Call Me by Your Name. Hailing from a wealthy family who is revered in industry and oil, it would appear that the blue-eyed boy is used to getting anything he wants. This gives rise to more and more depraved and taboo desires.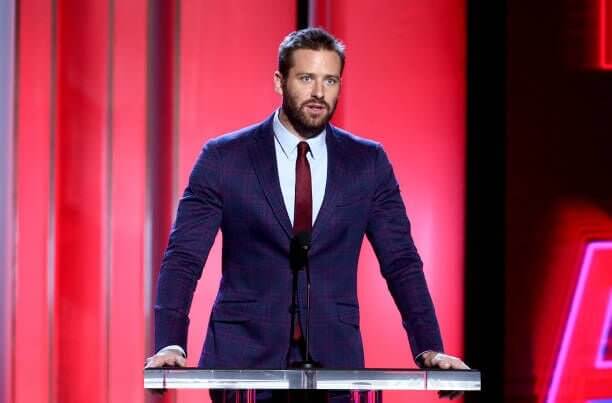 In 2021, a former lover shared details about the sexual relationship they shared which raised a few eyebrows. She also shared unverified conversations wherein Armie allegedly claims to be a cannibal. Many of his former lovers corroborated that this was viable and that his bedroom habits extend well past what can be classed as consensual BDSM. As a result, he had to step back from a film he was to start work on and he has since been replaced in other upcoming productions.
Allison Mack - Crimes in a Cult
It's impossible to know what sorts of weird and wild things people are into below the surface, and this is especially true of those who live in the limelight. Allison Mack rose to fame through her role as Chloe in the series Smallville.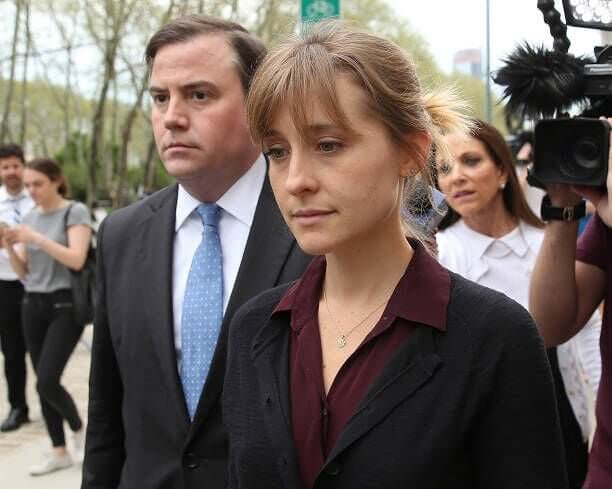 In her free time, some of the fun activities she liked to be involved in was being part of the sex cult NXIVM. Alison was found guilty of charges of trafficking, racketeering, and forced labor, and sentenced to three years in prison. She was responsible for recruiting women for cult leader Keith Raniere to use as sex slaves.
Felicity Huffman - A Mother's Love
Felicity Huffman is best recognized for playing Lynette Scavo on the popular drama series Desperate Housewives. She played the role so well that it earned her an Emmy Award. Her performance was so believable that to the world, her character became her identity.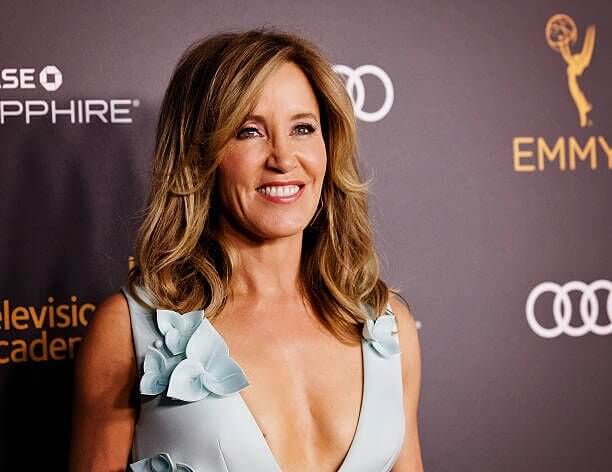 In 2019, Felicity got herself entangled in a real-life situation that sounds like it was written for the show. She was found guilty of paying off a college admissions consultant to have her daughter's SAT answers changed. She got slapped with a two-week prison sentence for her crime.
Bill Cosby - A Wolf in Sheep's Clothing
Comedian Bill Cosby has spent decades making people laugh. The very embodiment of "non-threatening," he comes across as an amiable father figure. With five children of his own, this portrayal is hardly a reach. The Cosby Show was the most popular family sitcom in the '80s.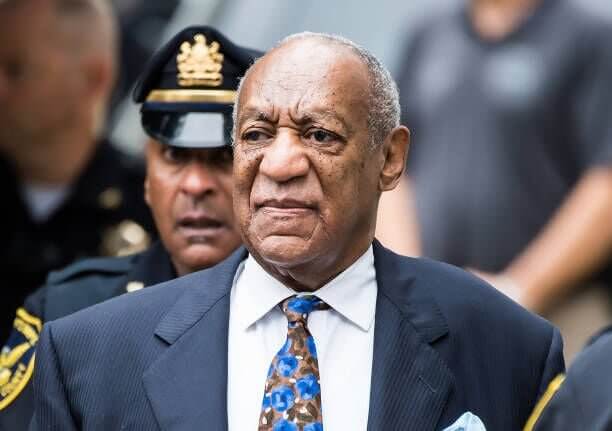 It came as a shock when women started coming forward with bucketloads of sexual assault accusations against Bill Cosby in 2014. He may have slithered out of serving time for his insidious crimes, but the world has seen him for what he is.
Shia LaBeouf - Making Questionable Life Decisions
Shia LaBeouf got his start early on in life. As such, we have watched him grow up, taking more mature and varied roles as he did. From the kids' show Even Stevens to the likes of the Transformers films and thriller Disturbia and even some performance art at Sydney Opera House - his career grew with him.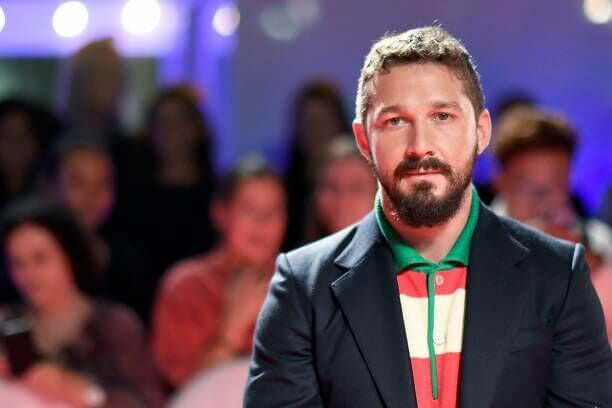 And like many young artists, he hasn't been known for his quiet sensibility. His fondness for partying and using drugs has resulted in some encounters with authorities. And it seems that it may have brought some underlying anger issues to the surface. After a former girlfriend pressed charges for assault and battery, Shia elected to get some help.
Ian Watkins - A Notable Pedophile
Ian Watkins was a singer-songwriter that gained fame with his band, the Lostprophets. Any fans of his seemed to get a spot of amnesia after the egregious crimes he'd committed were made public in 2013.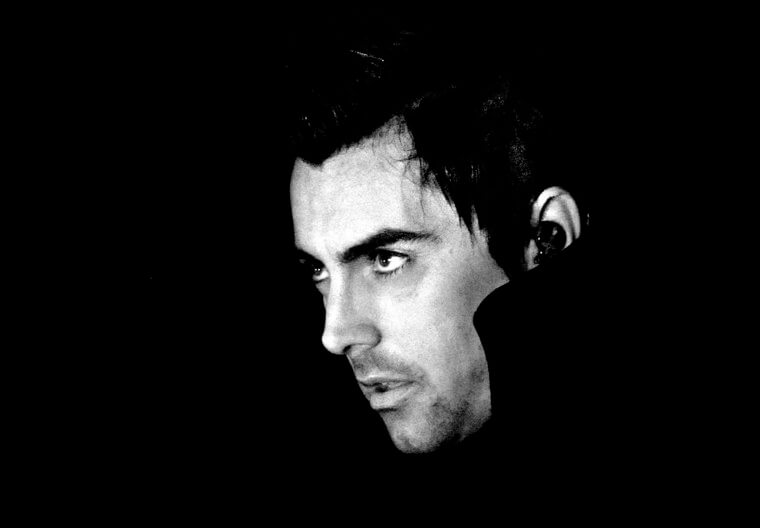 Ian was convicted as a sex offender and sentenced to 29 years in a correctional facility. His crimes included the attempted rape of an infant. He has shown no remorse for any of the vile acts he committed and has been deemed dangerous and manipulative.
Jared Leto - A Pretty Prima-Donna
Jared Leto has played notable roles in many films and started a successful music career with his band 30 Seconds to Mars. But the actor is at least as well known for his antics as he is for his work. Calling it "method acting" seems like a socially acceptable way to avoid being held accountable for dodgy behavior. Doing his job well and connecting to the character he is portraying should not be an excuse for freaking out co-stars offset.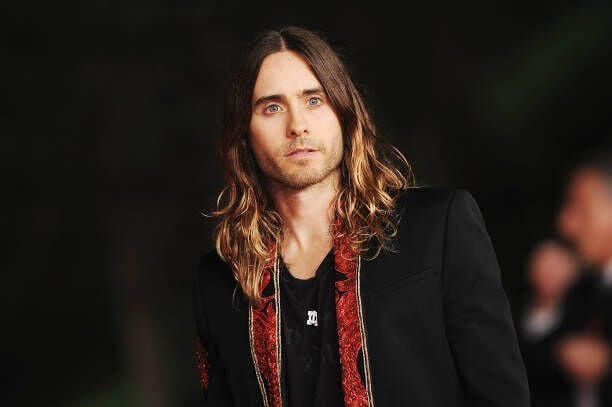 As the world went into lockdown and social distancing became a thing in 2020, Jared found himself ahead without realizing it. He had been on a silent retreat, unplugged from all news and technology. When he ventured back, he found out he would get to spend some more time in isolation, no retreat required.
Michael Jackson - The Monster in the Closet
Michael Jackson was spectacularly famous. It seemed that the iconic singer-songwriter could do no wrong. He was a fiercely talented performer and his style, music, and dance moves took the world by storm, and his influence seeped into many other genres and his success broke records.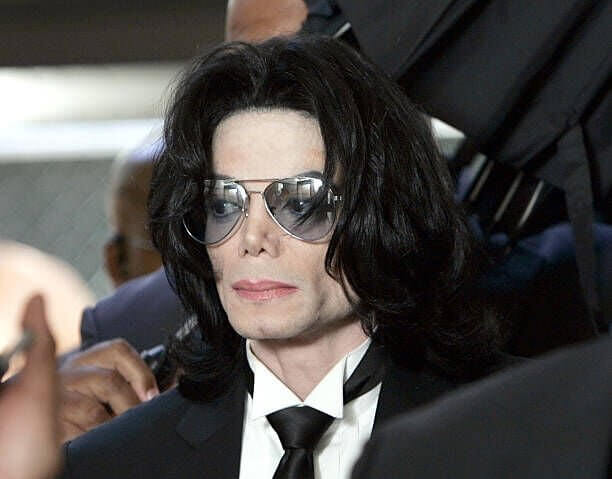 Since the '90s, Michael has faced allegations of inappropriate conduct relating to the sexual abuse of children. Nothing ever seemed to stick and yet the accusations and lawsuits stacked up over the years, making it difficult to buy his pleas of innocence.
Charlie Rose - Another Predator in Entertainment
We don't really vet people in the entertainment industry. As long as they are charismatic or good-looking, we tend not to ask too many questions or peer too closely at their flaws, lest it should displease them. Maybe that needs to change.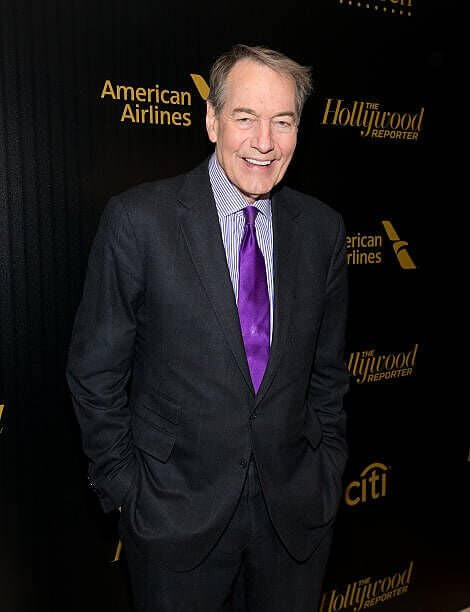 Charlie Rose enjoyed a long and successful career as a television journalist and hosted his own talk show. In 2017, his career came to a screeching halt when eight women went to the press with horrific stories of sexual harassment. His former make-up artist also shared how awful his treatment of her and other women had been over the years.
Mario Batali - In Bad Taste
Mario Batali was revered as a celebrity chef and an authority in culinary training. His expertise and passion for educating people about the history and cultural influences of the delicious foods he conjured in his kitchen made him a hit on the Food Network and contributed to his success as a restauranteur.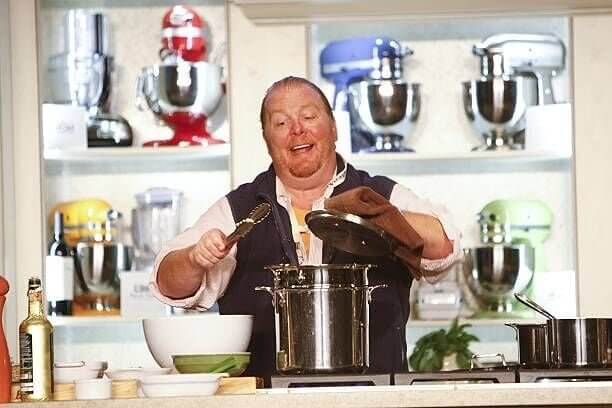 Unfortunately, it turns out that his conduct away from the stove is less-than-desirable. Four women accused Mario of getting handsy in 2017 and he subsequently stepped away from his restaurants and off our screens. In 2019 another woman laid a charge for assault and battery after he allegedly kissed and groped her against her will in 2017. He pleaded "not guilty."
Sharon Osbourne - Scrambled When Caught Off-Guard
With a husband like Ozzy Osbourne, it's easy to understand why the public regards Sharon as the spouse who keeps it together. While Ozzy bumbles around being eccentric and possibly a little brain-damaged, Sharon has been a successful band manager, a talent judge on several shows, and held a spot on The Talk for 11 seasons.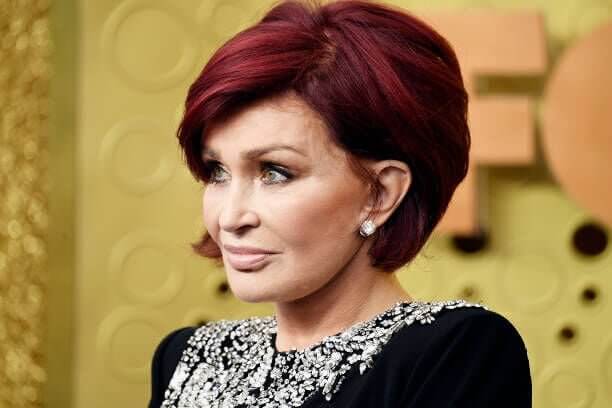 But when she was put on the spot during a show and questioned regarding standing up for one of her friends who had publicly acted in a way that was construed as being racist, Sharon did not respond well. She lost her cool and acted in an unprofessional way. As a result, she lost her spot on The Talk.
Kevin Spacey - An Insidious Character
There can be no dispute that Kevin Spacey has immense skill as an actor. He has won numerous awards for his craft. But it seems that his performances in the films Seven and American Beauty were perhaps a glimpse at the sinister character of the real man, hiding in plain sight.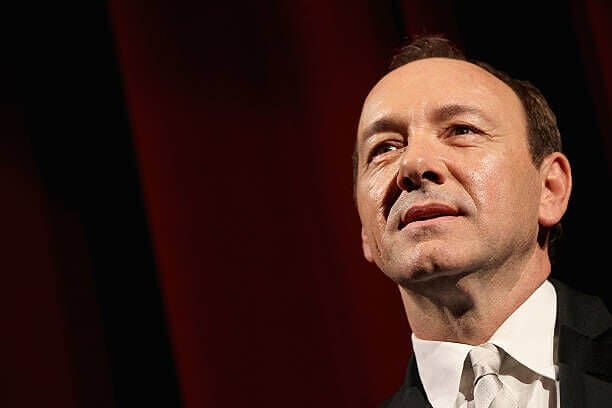 In 2017, actor Anthony Rapp alleged that Kevin made sexual advances on him when he was a mere 14 years of age. This statement started a slimy landslide of accusations of the same nature against Kevin. When Kevin responded to Anthony's outcry with an apology which was immediately followed by coming out to the world as a gay man, the public saw it as a deflection of guilt.
Louis C. K. - A Dirty Hypocrite
Louis C.K. is a stand-up comedian whose material aims to provide astute social commentary features segments particularly focussed on the shifty encounters that women have to endure at the hands of men.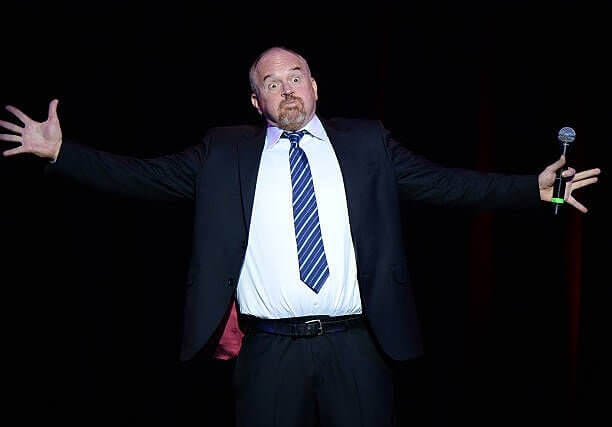 It turns out he was speaking from the experience of one of the shifty individuals. Since the early 2000s, women have been saying that he is guilty of inappropriate conduct. Although unsubstantiated, multiple women claim that Louis attempted to masturbate in front of them, entirely unsolicited.
Kanye West - Bad Publicity Is a Thing
Kanye West was a big deal when he started making music. People had never heard what he brought to the table, and his fusion of hip hop and pop with deep undertones in the lyrics seriously hit home. It's quite a feat then, that when most people hear the name "Kanye West" they roll their eyes in disdain.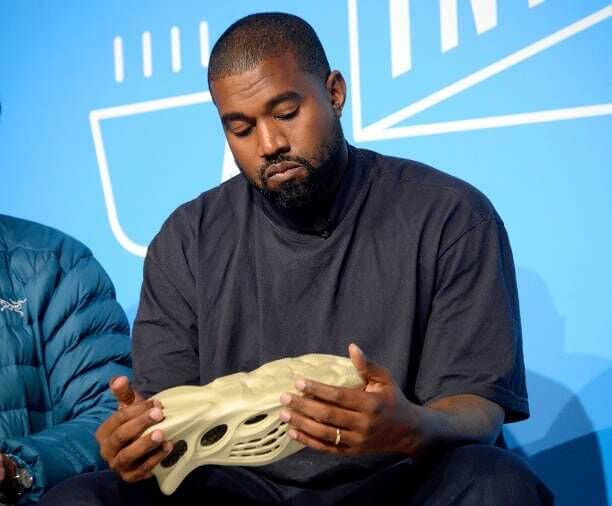 The number of ludicrous statements which have come from his mouth seems to far outweigh the quality music he has produced. One of the most infamous lines he crossed was to air a ridiculous, half-cooked statement on a news show that slavery was a choice, and then some unexplained attack towards Jews.
R. Kelly - In Prison for Sex Crimes
The public was willing to overlook a lot when it came to R. Kelly. Since the '90s, R. Kelly has been involved in multiple lawsuits for getting sexually involved with minors who accused him of vile mistreatment, and he was charged with making child sex videos. Somehow he got off, and all of those despicable charges slid off him like water as he made a wildly successful career in the music industry.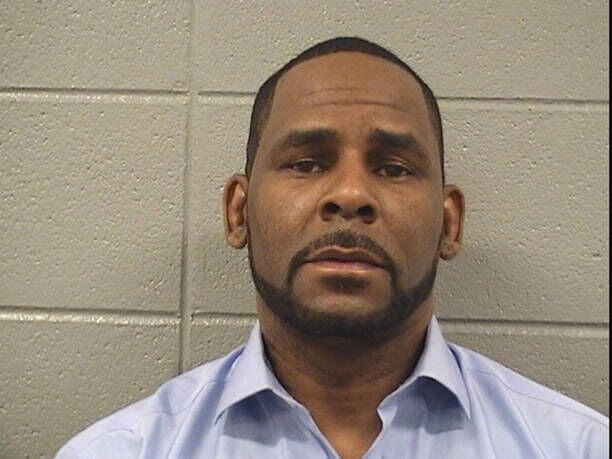 Since 2017, women have been coming forward with allegations of vile crimes committed and it transpired that the singer has been leading a cult. He stripped young women of their autonomy with the promise of advancing their careers and was indicted for multiple counts of the production of child pornography.
Tom Cruise - Like a Different Person
Tom Cruise hid his oddness very well, for a long time. He is, after all, a very talented actor, who has starred in dozens of big-budget films. He even does most of his own stunts and has been married to some of the most beautiful women in Hollywood.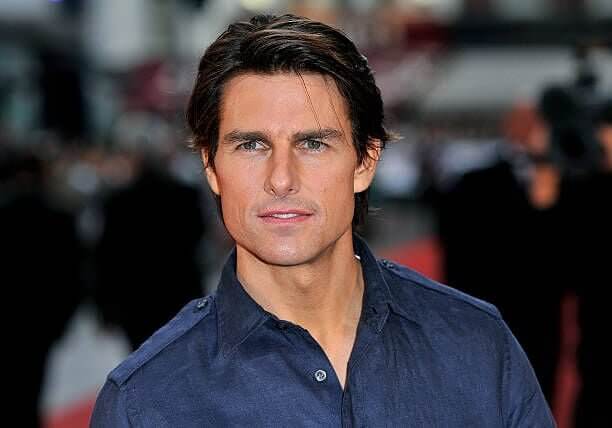 But people have started wondering what it is that Nicole and Katie ever saw in him. It is common knowledge that Tom Cruise is a proud Scientologist, but it's not common knowledge that Cruise has a short temper. In many occasions (some recorded) Cruise was yelling and shouting at the crew on film sets, other actors, and at service people. He does a great job of hiding it.
Danny Masterson - Not so Funny
Danny Masterson played the role of the cool character Hyde in the sitcom That '70s Show. He has since done several movies and TV shows, so he has become a known face in many homes. Danny, born in 1976, is also a Scientologist, a DJ in his spare time, a lounge and bar owner, and a poker player.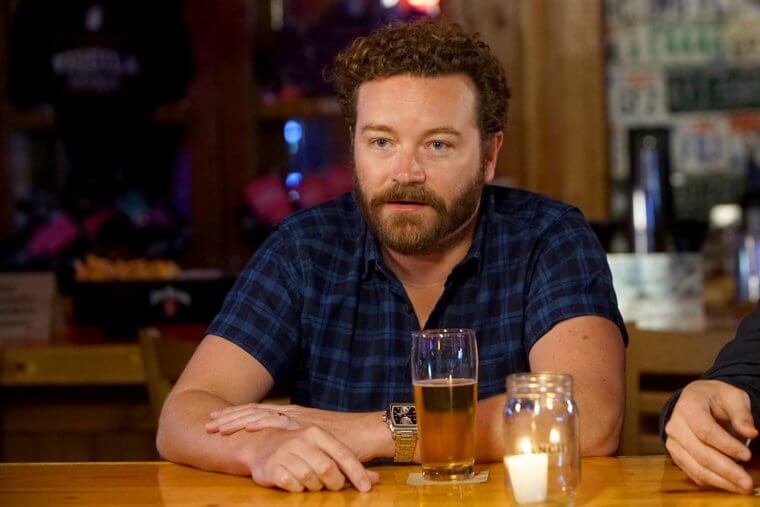 In 2022 he has been on trial for the rape of three women from 2001 through 2003. Danny pleaded not guilty, and the jury is still in deliberation on this case. 
Chris Brown - Violent and Uncouth
It would appear that Chris Brown is something of a cockroach. No matter the nuclear mess he has made of his personal life, his career hasn't yet died. When Rihanna walked around with a bashed-up face while she and Chris were together, there were repercussions. He got off light with five years probation.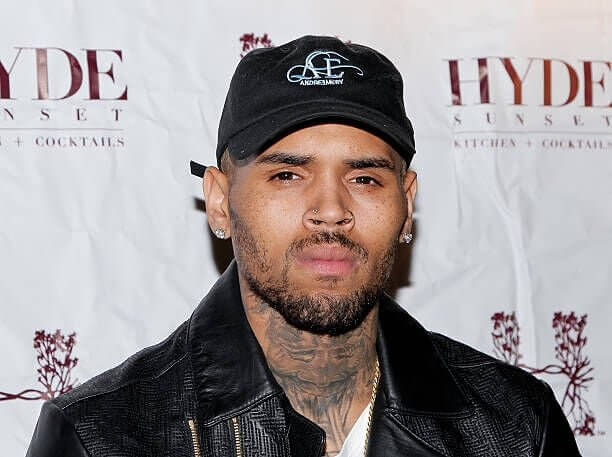 Four years later, in 2013, he got into a violent altercation that resulted in his arrest for assault and several countries giving him the red flag. Despite this, not all the world has written off Chris Brown the way he deserves. American singer Lizzo thinks Chris is great and told the world. People were less than impressed.
Elon Musk - Thinks People Are Machines
Elon Musk has achieved many amazing things in his life that are mind-blowingly innovative and impressive. The Twitter issue... is yet to be decided. He is a billionaire because he has sacrificed living a normal life to achieve his vision. He made the mistake of thinking that other people were willing to make the same sacrifices for his business ventures.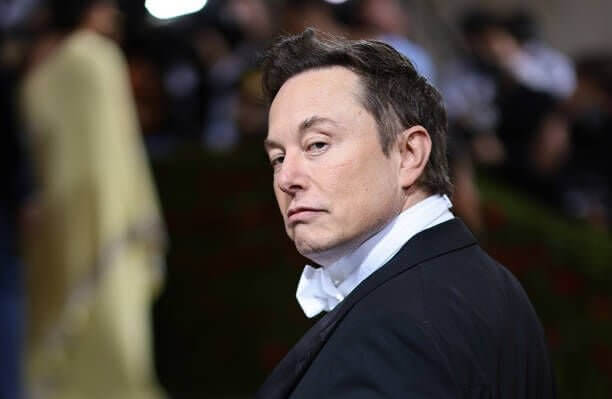 Innovation happens when you push boundaries, but that logic shouldn't apply to fair labor practices. As a man with the wealth and power that he does, Elon is in a position to affect a lot of positive change and help many people in need. Some people feel he could do more on these charges.
Gwyneth Paltrow - Fake Science Left Disgruntled Sheep
Gwyneth Paltrow - Fake Science Left Disgruntled Sheep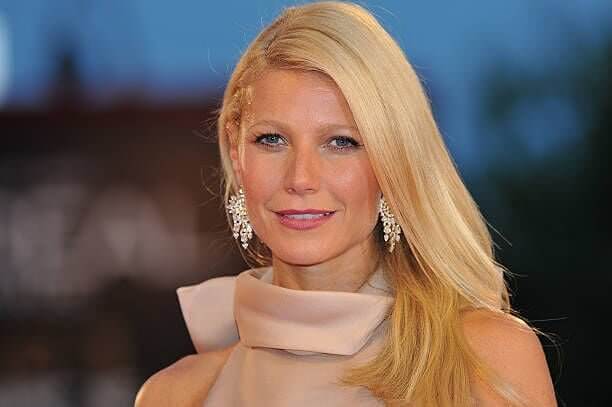 The pseudoscience practices that she promoted and sold products for weren't coined by her, she simply perpetuated the most popular ones. While getting a Netflix series to instigate ridiculous behavior might have been a bit much, there needs to be some accountability for the consumers too. For those who truly believe that putting a sticker on your body can "rebalance the energy frequency," who are we to judge if it brings them happiness?
Ellen Degeneres - Not So Kind After All
Ellen Degeneres has worn many hats. She has managed multiple successful projects, acting and doing stand-up, and has capitalized on her skills with people by hosting a successful talk show called The Ellen Degeneres Show since 2008. Plus she's married to bombshell Portia de Rossi. She has a lot going for her. Sadly, it turns out that her beautiful sentiments promoting being kinder human beings is merely a slogan.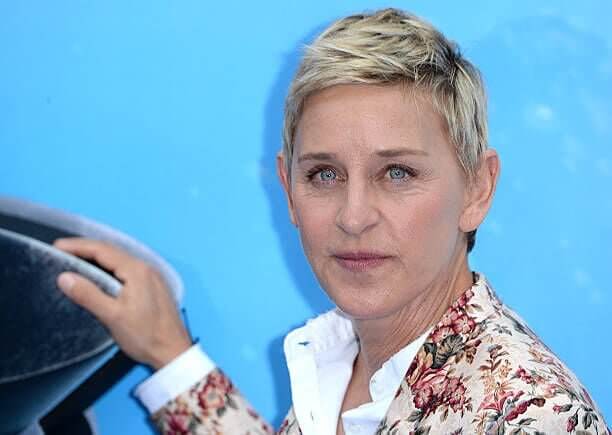 The allegations of the show being an awful place to work started to surface in 2020, and span almost every unwanted offense imaginable in the workplace. The allegations painted a picture of senior management abusing their power, engaging in sexual misconduct with lower-level staff, and creating a workplace culture of racism and intimidation. And that's not the only place she was accused of being a rather distasteful human being: in a resurfaced 2021 interview, it seems that Ellen's ex, Anne Heche, had actually warned Portia de Rossi against getting together with Ellen, calling her a "red flag, red flag, red flag!"
Elizabeth Holmes - If Deepfake Was a Person
Elizabeth was heralded by Forbes as the youngest self-made female billionaire in America. She made her money by founding a healthcare technology company called Theranos. Her claims that she had made a massive breakthrough in blood-testing technology fooled a lot of powerful people, including the US Government.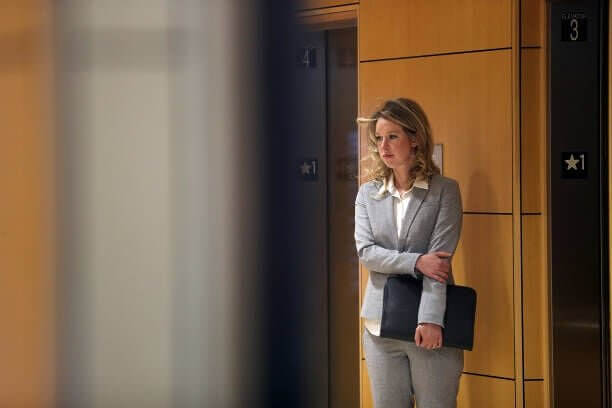 Her skills in networking clearly surpassed her skill in biotechnological innovation. When people started asking questions and wanting evidence of her claims, the lack of it left everyone gobsmacked. The charges of fraud against her are shaping up to 20 years in prison and millions in fines.
Dr. Phil - Will Do Anything for Fame
Oprah gave Philip McGraw a taste of fame, and he has pursued it ever since. He first got public recognition from his appearances on The Oprah Winfrey Show, to provide a perspective on relevant issues with a qualified clinical psychologist. People valued his input so much he even got his own talk show in 2002, called Dr. Phil.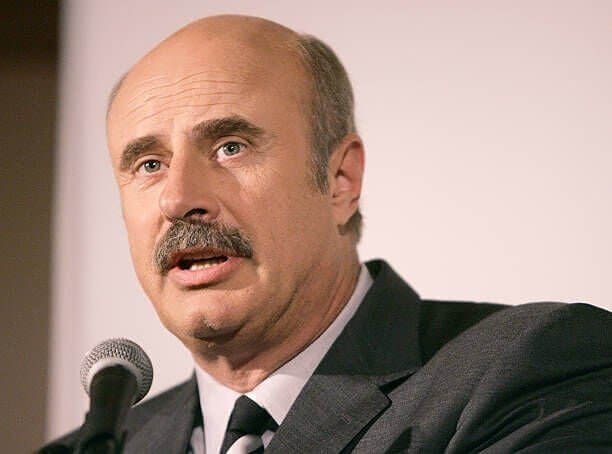 In his time giving out opinions and advice to the public, there have been several questionable incidents regarding his motives and professionalism. Critics and other mental health professionals have gone so far as to call his approach to psychology inept and his behavior unethical.
Tiger Woods - Family Man's Actually a Player
Even those who know nothing about sport could tell you that Tiger Woods is a golfing legend. People had never witnessed an athlete play golf at his level of skill. He was the first to hold the title of four championships simultaneously.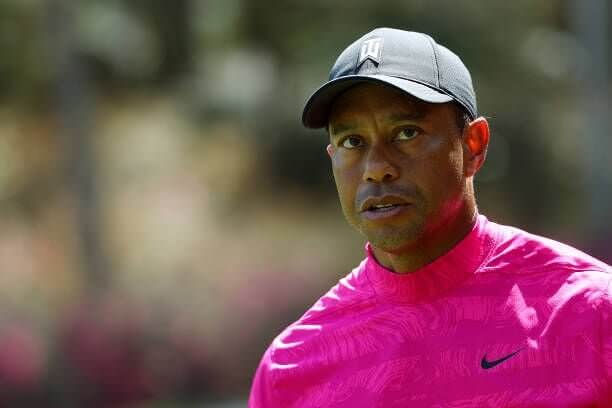 He sure did get around, but not only on golf courses. In 2009, numerous women reported having sexual relationships with Tiger, who was married. Due to the nasty drama, he lost the majority of his sponsors and his wife.
Sia - Should Have Stuck to Music
Sia has always given off that eccentric, artist vibe. Her music has won multiple awards and topped global charts. Her style can be described as truly unique, and the way she dresses gives the sense that she is performing in clothes straight off a runway on FashionTV. In addition to this, since she has become famous, she has worn a wig that hides her face to protect her privacy.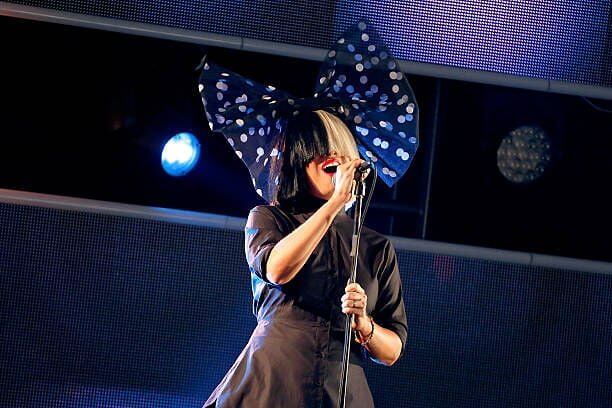 However, when she wrote and directed the musical Music, her endeavors were not quite so well received by critics. She made some big oversights, that don't sit right with a lot of people. Despite being nominated for a Golden Globe, her film drew harsh criticism for not being sensitive to neurotypical and racial issues.
Joe Paterno - Kept Quiet About Child Abuse
The athletic director and football coach was the most successful in NCAA FBS history. Referred to as JoePa, Joe Paterno was the head coach of the Penn State Nittany Lions for 45 years. Despite his ability to bring a winning team together, he was fired in 2011 after disturbing information surfaced.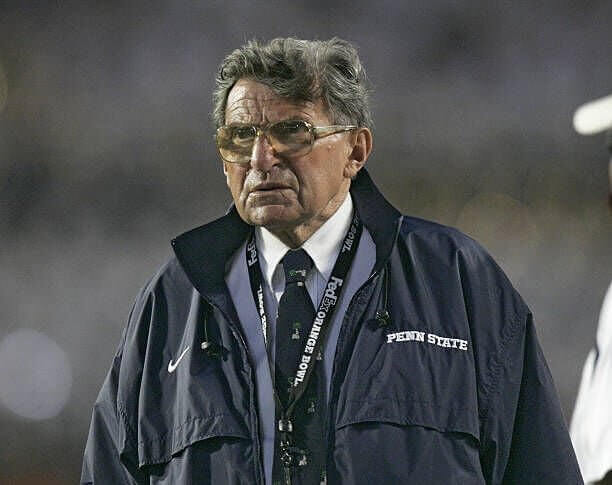 Defensive coordinator, Jerry Sandusky, with whom Joe had worked with more many years, was charged with 52 counts of child sexual abuse spanning over a decade. It transpired that Joe had been aware of the despicable acts that Sandusky was committing. He had followed procedure and notified his immediate supervisor, but never took it further to inform authorities. Much of the public felt that he had failed on a moral obligation, and Joe was fired.
Hilaria Baldwin - In Denial About Her Roots
This lovely lady is so enamored by Spanish culture that she has been trying to rewrite her family tree. But try as she might, those roots are down in American soil. Hailing from Boston, Hilaria tries to pass off her place of birth as Mallorca, Spain and speaks with a Spanish accent.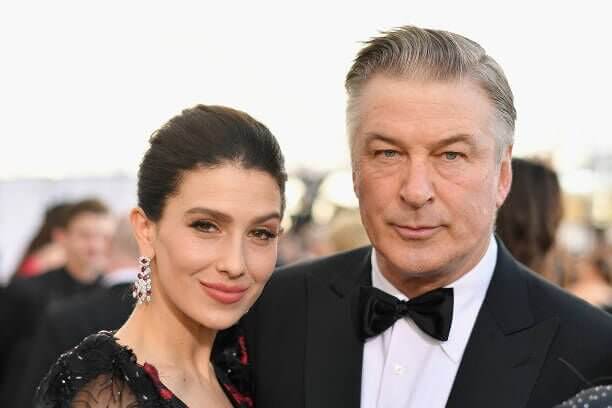 She even made it onto the cover of ¡Hola! magazine. The truth is that the petite yoga instructor doesn't have a drop of Spaniard running through her veins. She may call it being culturally fluid, but to the outside world, it looks very much like cultural appropriation, and an indication that she is not comfortable in her skin.
Roseanne Barr - A Mind Unkempt
Starting her career as a successful stand-up comedian as a woman in the '80s couldn't have been an easy feat, but Roseanne Barr pulled it off. She was so funny she was even cast in a sitcom called Roseanne for which she won an Emmy and a Golden Globe. The show was so popular in the '90s that they thought to reboot it 20 years later, in 2018.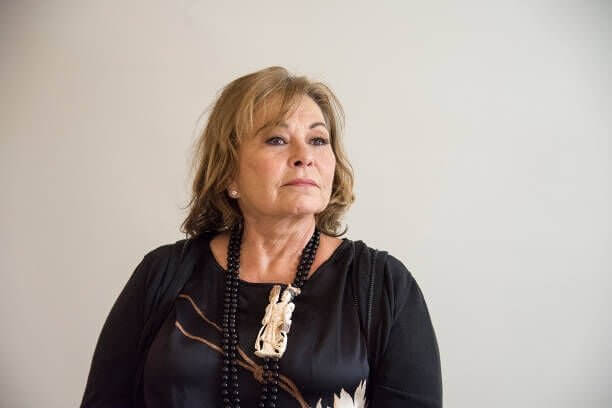 But the actress' behavior put a spanner in the works when she took her racist views to Twitter. Far from being the only contentious and ridiculous things to leak onto social media from her mind, the network considered her antiquated and tin foil hat theories too great of a risk and deleted her from the reboot.

Joss Whedon - Not as Nice as Expected
Joss Whedon has been the mind behind many cult classics when it comes to sci-fi and things that go bump in the night. Shows such as Buffy the Vampire Slayer, Angel, and Firefly and movies like A Cabin in the Woods still have fans decades later.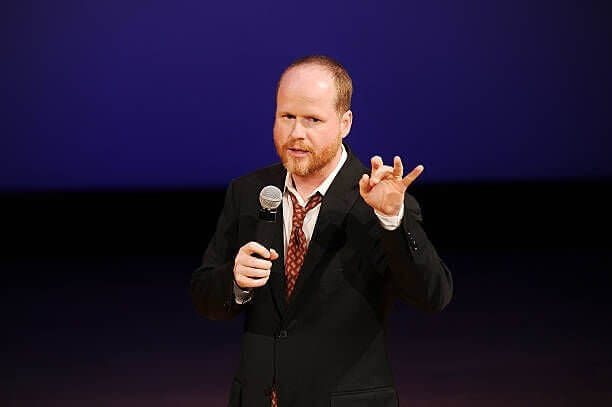 He has also been involved in the writing of major productions such as Toy Story and The Avengers. Unfortunately, it appears that he has a brilliant mind but his people skills are seriously deficient. Those who have worked with him don't have nice things to say, and neither does his ex-wife.

Mel Gibson - An A-List Degenerate
Mel Gibson has been the slightly warped but amiable hero in enough films to make the public superimpose those character traits onto the flawed actor playing the roles. But in reality, even though Mel Gibson might be talented, he is no hero. He's actually a bit of a douche.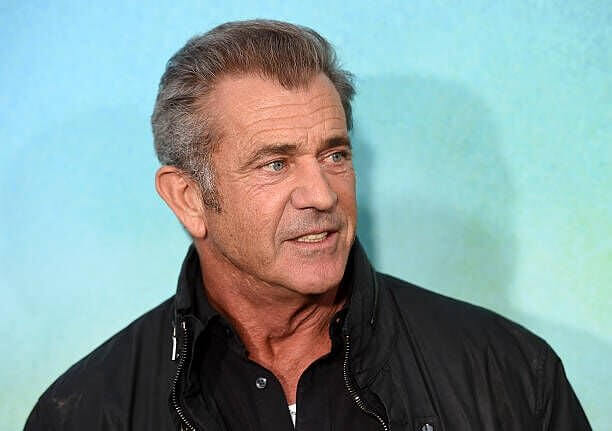 Despite the multitude of accolades and awards he has won for his acting and directing, there is no getting away from the pathetically bigotted ideas that fall out of his mouth whenever he opens it. Between that and his drinking problem, it's no surprise that his ex-girlfriend had to get a restraining order.


Scott Baio - Sketchy and Unstable
He may have been a big hit in the '80s, but his days of playing Chachi on the sitcom Happy Days are long gone. After the series ended in 1984, he has gone on to star in the series Charles in Charge, as well as obtain the lead role in the musical Bugsy Malone.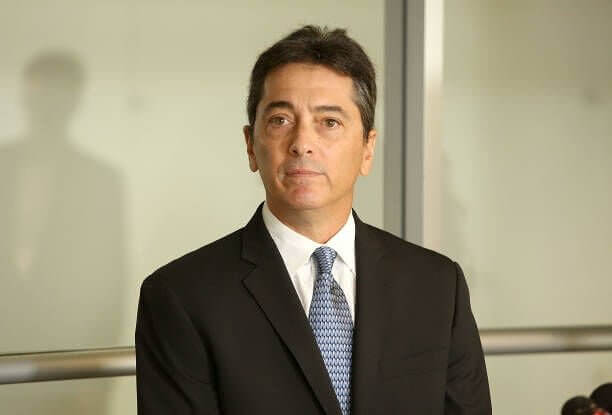 The most notable thing about Scott Baio in recent years is allegations from people who have worked with him. Actress Nicole Eggbert alleged that Scott had molested her when she was a minor, and Alexander Polinsky said he was verbally and physically abusive while on the set of Charles in Charge. Scott's political views are also worth an eye-roll and are better left holstered.

Lori Loughlin - Another Mom Gone Rogue
It must be really hard to get into college and more important than something as trivial as following the law. At least that seems to be the logic of mothers such as Felicity Huffman and Lori Loughlin. Lori also bribed her girls into tertiary education, but she went one step further.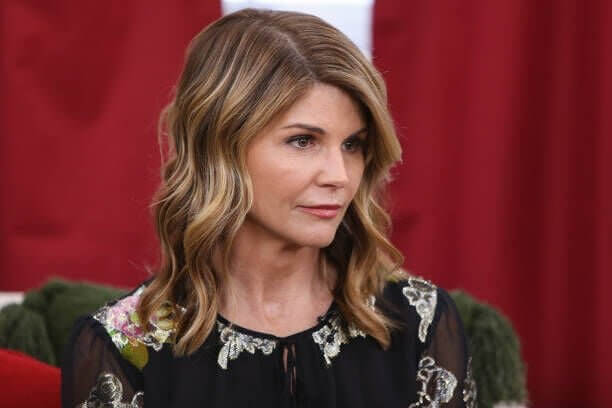 She threw in some lies about them being competent rowers, despite their being entirely devoid of any such training. Her two daughters, one of whom is Olivia Jade of YouTube fame, weren't kicked out of USC. Lori did two months in prison for her crime.

Lance Armstrong - A Big Ol' Cheater
There was a time when everywhere you looked, you would spot at least three people wearing a yellow silicone band around their wrist. The Livestrong Foundation is to support those affected by cancer, and as a cancer survivor who had broken records with his cycling prowess, people wanted to feel like they could get behind Lance Armstong's initiative.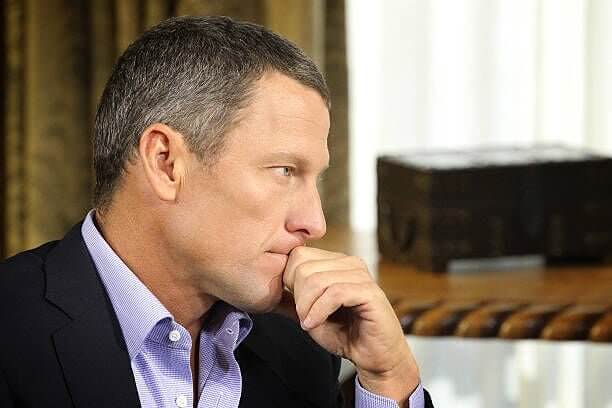 After seven wins of the Tour de France, an investigation unearthed that Lance had been finding sneaky new ways of doping his way to success. All of his medals were stripped, and even though his foundation still stands, we haven't seen any yellow bands in a while.

Mark Salling - A Tragic Case
Another former Glee actor. Even though his character was that of the trouble-making misfit, by all accounts, Mark came across as a gentle guy with no ill-intent, who did bird watching as a hobby. He was in a relationship for three years with Naya Rivera, who was also on the cast.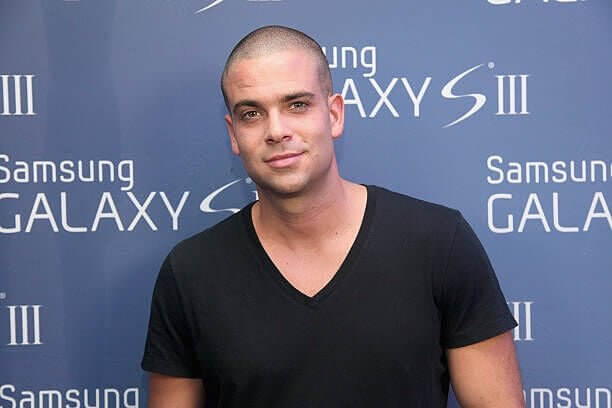 But Mark's disturbances ran deep. After a tip-off from an ex-girlfriend, authorities discovered 50 000 child pornography images on his computer. He was arrested, released on bail, and in 2017 plead guilty to two counts of possession of child pornography. He committed suicide within the following months.

Chrissy Teigen - A Bully on the Cyber-Playground
She kicked off her career with modeling and went on to become a television personality. Like many other unremarkable famous people of our era, she amassed a sizeable following on Twitter, where she made herself heard. In 2021, fellow model and media personality Courtney Stodden brought to light some heinous cyberbullying committed by Chrissy.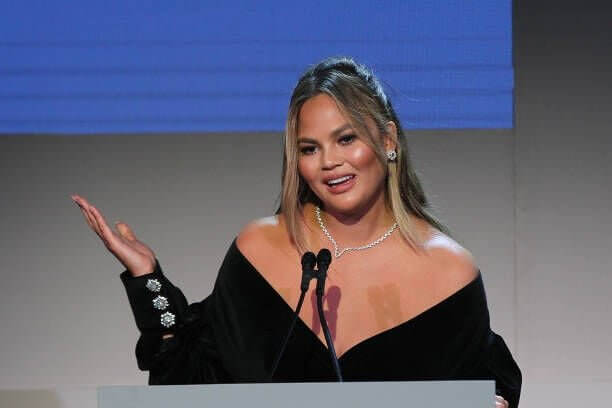 Telling a 16-year-old child that she wanted her to die, and to kill herself is a gross violation of power. In fact, it's simply gross. Other victims of Chrissy's bullying also shared their trauma. Since then, it seems the public is less willing to encourage her public defamation of other human beings.

Paula Deen - The Racist in the Kitchen
The American chef with a dazzling smile and a southern drawl has published more than a dozen cookbooks and presented multiple shows on the Food Network. She's also owned several successful restaurants. But that smile is covering up some uncouth and outdated social conditioning.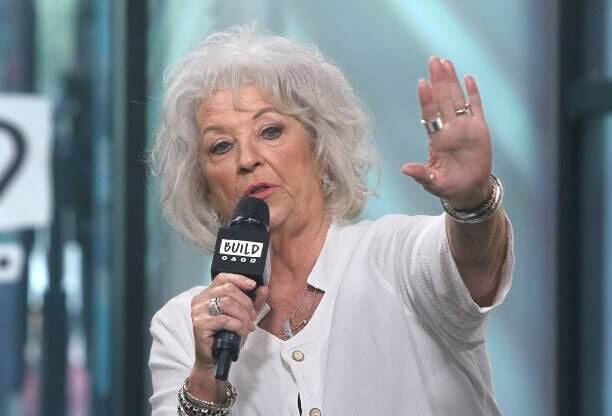 Paula was sued for racial discrimination, and even though the case was dismissed, she admitted that she had to adapt to changes since growing up in the south in the '60s. Even though she has attempted to make amends, she has still been insensitive and she lost a lot of sponsorship after the controversy.

James Corden - Has No Manners
James Corden has fingers in many pies. He has done well for himself in multiple niches within the entertainment industry. He can proudly call himself an actor, comedian, singer, writer, producer, and television host. It's a mouthful. But there are those who have worked with him who report a less-than-stellar experience.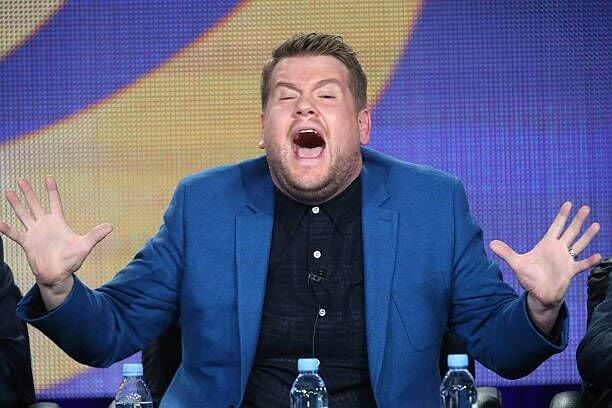 He got flack for accepting a role as a gay character in the musical film The Prom, and to add insult to injury, he did nothing to break from the stereotypical depiction of a gay man. Those who work in hospitality reported that the encounters they've had with him are disrespectful and rude.

Lea Michele - A Nightmare to Work With
Lea Michele made her way into showbusiness through Broadway. The tiny, multi-talented actress delivers a polished, practiced, and perfect performance whether she is singing, dancing, or acting. She is best known for her role as Rachel Berry on the popular musical tv-show Glee.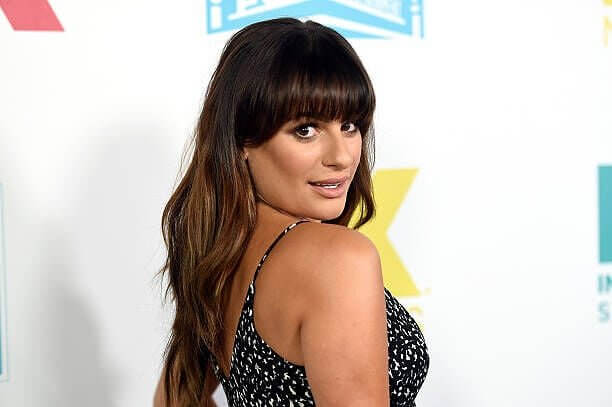 Much like her character, reports from those on set were that she is challenging to work with. In 2020, actress Samantha Ware, who played Jane Hayward on Glee, shared on social media that Lea had made the interactions in their time of working together sheer misery. Samantha wasn't alone in her sentiments that the conduct Lea displayed on the set was not acceptable, nor professional.

James Charles - Such a Disappointment
James Charles rose to fame through YouTube, by putting together his unique, interesting, and helpful make-up tutorials and making them accessible to the internet. He obviously provided something that people wanted with his content, because he has in the region of 26 million subscribers on the platform. He has received awards for being a social media mastermind and has brought out his own makeup with Morphe Cosmetics.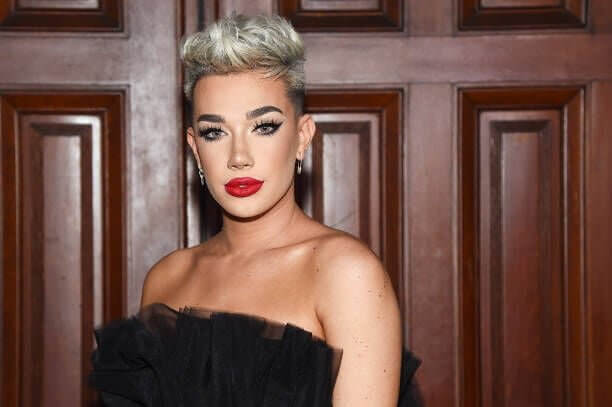 In 2016 he became the first male brand ambassador for cosmetics brand CoverGirl. James' reputation took a beating in 2021. He admitted to sexting with two boys under the age of 18 but claims he was unaware they were underage. He was subsequently demonetized on YouTube for a while and Morphe severed ties with him. There are also allegations of unfair labor practices, but these he denied.