Actors and actresses live a luxurious lifestyle a lot of us would love to experience, but we've come to understand that being a celebrity isn't all rainbows and butterflies. Paparazzi are always on the hunt to capture their every step. And celebrity relationships tend to get scandalous quite quickly, with the biggest shockers usually those that involve cheating and scorned lovers. So we've compiled the most surprising times when celebrities made headlines after marrying a taken man - or marrying their mistresses!
Bruce Springsteen & Patti Scialfa
Patti Scialfa was an E Street Band Member when she first met Bruce Springsteen on the 1988 Tunnel of Love Express Tour.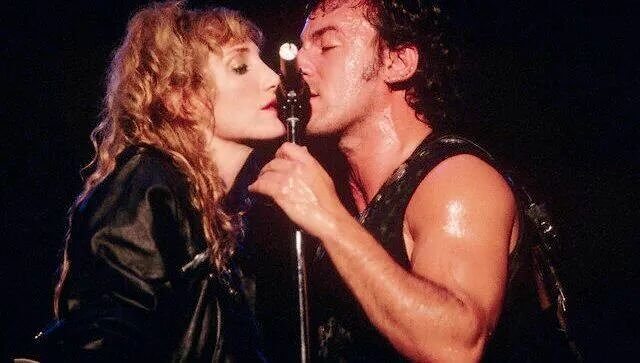 Interestingly, the love tour helped the two to fall in love with each other. And their feelings got serious. Shockingly, Springsteen was married to actress Julianne Phillips at the time, but after the tour wrapped up, the marriage fell apart and ended. In 1991, Scialfa and Springsteen tied the knot and have been going strong ever since.
Soon-Yi Previn & Woody Allen
This couple is probably the oddest on our list. Woody Allen was in a long-term relationship with actress Mia Farrow. Although they were not married, they had been together for almost ten years, raising several children together, including Mia's adopted daughter, Soon-Yi.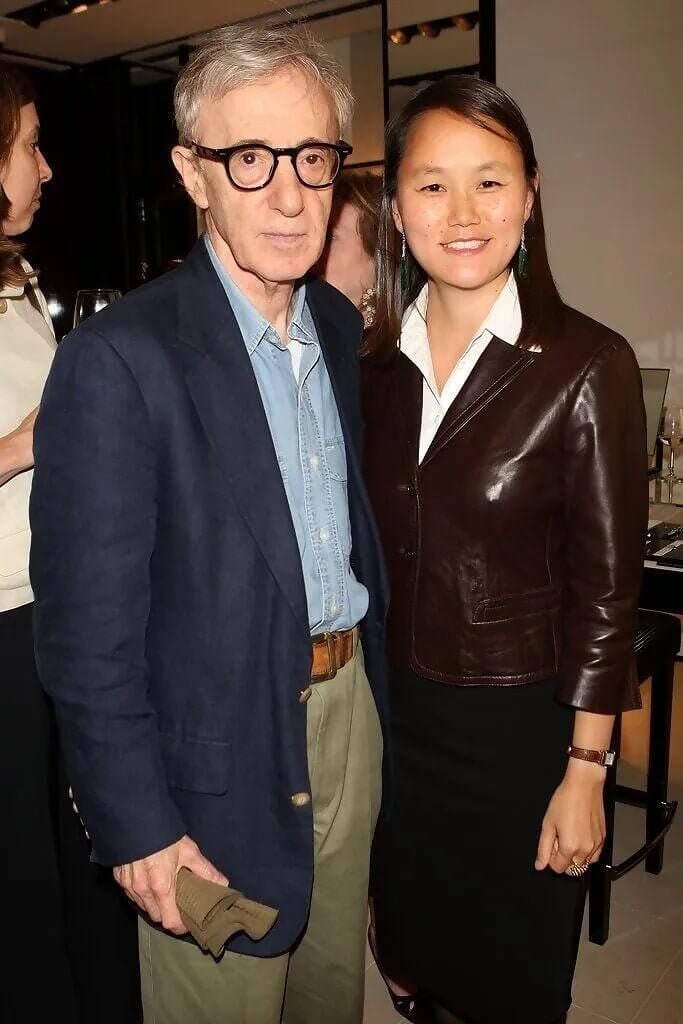 It would all come crashing down in 1992 when Farrow found her daughter's nude photos in Allen's apartment. Even worse was the age gap between Allen and Soon-Yi: Allen was 56, while Soon-Yi was 21. Five years after Farrow's discovery, this odd couple ended up marrying each other and even adopted two kids of their own. Sure to semi-silence the haters, they've stayed together ever since.
Mel Gibson & Oksana Grigorieva
Probably one of the longest marriages in Hollywood history, Robyn Moore and Mel Gibson were married for 30 years. However, Gibson threw it all away when a young Russian beauty, Oksana Grigorieva, appeared out of nowhere. And what we mean when we say "from nowhere" is that she suddenly appeared on his arm, pregnant with his child.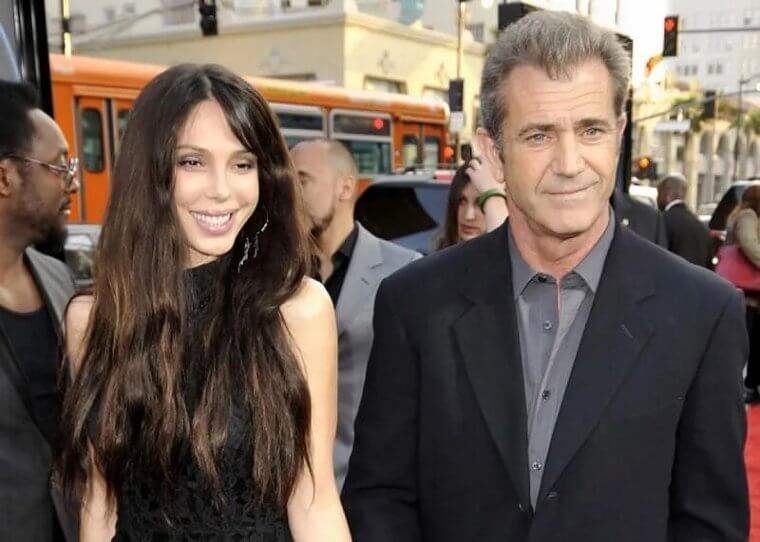 But when you thought karma wouldn't come, it came. Six months after their daughter was born, the couple split. Things got messy when Oksana filed a restraining order against Gibson. It appears that he was threatening to kill her. There were even recorded tapes, which were leaked online. As for Robyn Moore? Well, she walked away with a whopping $400 million in one of the largest settlement payouts of all time. 
Jerry & Jessica Seinfeld
Now, we are going to introduce a man on this list. In this case, Jerry Seinfeld was the "other man" that Jessica Sklar met at the gym just months before getting married to someone else. She went through with the wedding, but divorced her husband four months later in favor of Seinfeld.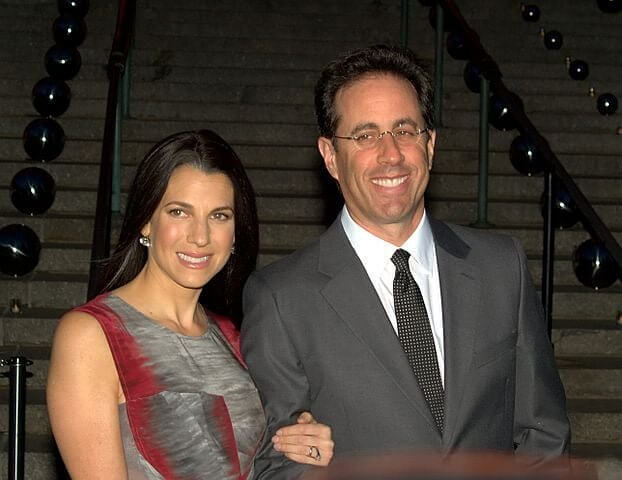 A year later, they were married, and now have three children. Jessica has always denied that meeting Jerry broke up her previous relationship, telling Vogue in 2004, "Jerry was neither the cause nor the effect of the breakup, but his friendship gave me strength and resilience at a time of desperate need..."
King Charles III & Camilla Parker Bowles
King Charles III and Camilla Parker Bowles first met in 1970 at a polo match, but their relationship did not last long as they parted ways and married other people. Charles, of course, married Princess Diana in 1981 in a wedding ceremony watched by over 750 million people around the globe. Camilla quietly left the public eye and married Andrew Parker Bowles.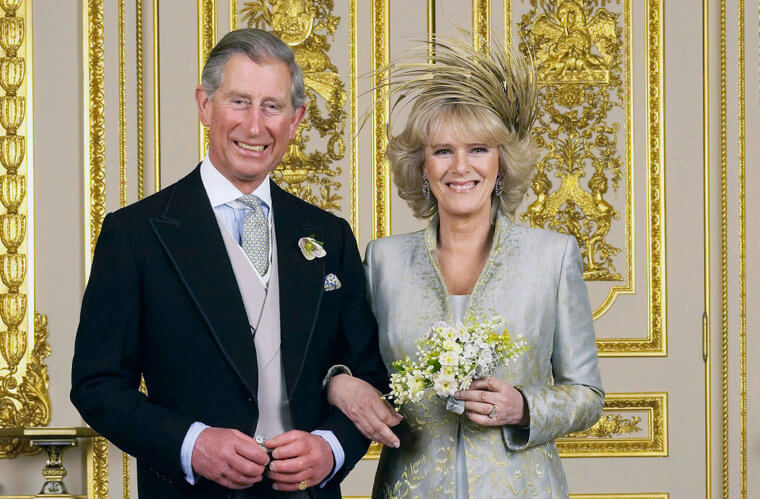 The two, however, could not move on from each other and continued their relationship, leading to Diana's famous comments about a crowded marriage. They proceeded to divorce their spouses -  Charles and Diana in 1992 and Camilla and Andrew in 1995. Finally, in 1999, the couple publicly appeared for the first time together, two years after Princess Diana's tragic death. They got engaged in 2005 and became husband and wife.
Melanie Griffith & Antonio Banderas
Antonio Banderas and Melanie Griffith met while filming on the set of Two Much. During the time they spent together, the two fell madly in love with each other. Unfortunately, both were already married to other people.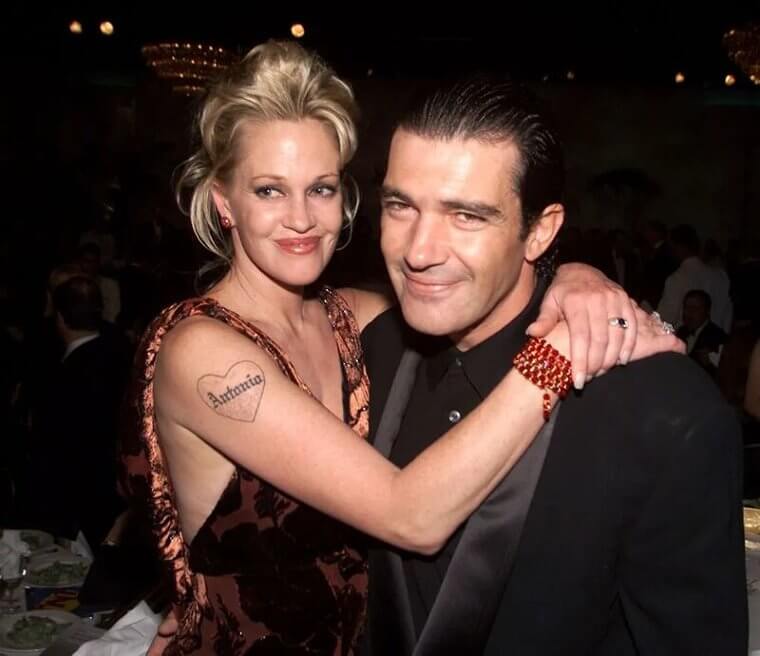 But, this did not stop their blossoming romance. After admitting their feelings for one another, they divorced their spouses and tied the knot. For years, they were considered one of Hollywood's most solid couples, but sadly, after 20 years of marriage, the two drifted apart. Griffith then filed for divorce and began removing her famous "Antonio" tattoo.
Brad Pitt & Angelina Jolie
Angelina Jolie and Brad Pitt will be forever an iconic, gorgeous couple in Hollywood who stole the hearts of fans all around the world with their relationship. Having met while filming Mr. & Mrs. Smith in 2004, their chemistry immediately developed on set and the audience couldn't agree more. However, Pitt was still married to another famous actress: Friends star, Jennifer Aniston.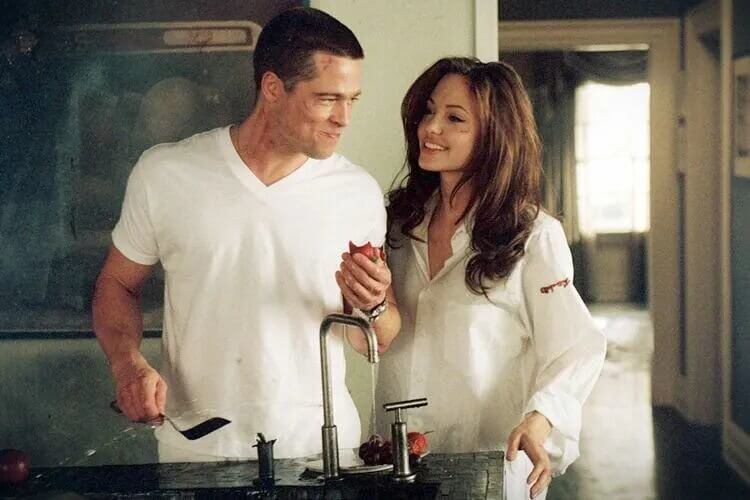 In 2005, Pitt and Aniston announced their split. A year later, "Brangelina" went public. In 2014, the couple finally tied the knot in a very private reception and proceeded to build a large family. Sadly in 2019, this beloved couple decided to legally separate.
Jennifer Lopez & Marc Anthony
Jennifer Lopez, also known as JLo, is a mesmerizing lady. Fans love her for her acting skills, but mostly for her charismatic performances. And that charisma certainly helped when Lopez married Marc Anthony less than a week after he finalized his divorce from Miss Universe, Dayana Torres.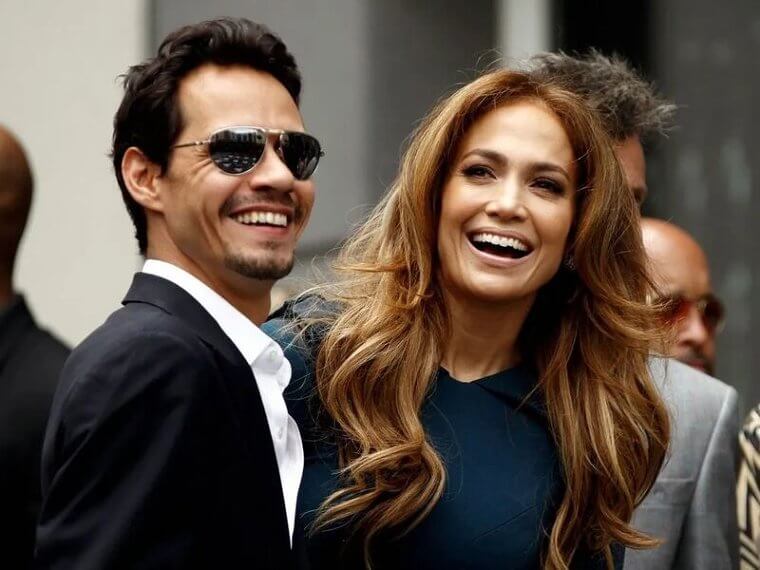 Any sensible person could make out that Lopez and Anthony's relationship started while Anthony was still married. Nonetheless, in 2004, the couple happily tied the knot. They eventually had children together - twins! But just like the others, they filed for divorce in 2011. 

Blake Shelton & Miranda Lambert
Blake Shelton and Miranda Lambert were once a happy, married couple. The two talented singers performed at the CMT 100 Greatest Duets concert in 2005. Shelton said, "We were singing as part of a duets concert that CMT was putting on. They paired me with Miranda, and we were on stage for rehearsal, and I don't know, something just happened and we both knew it."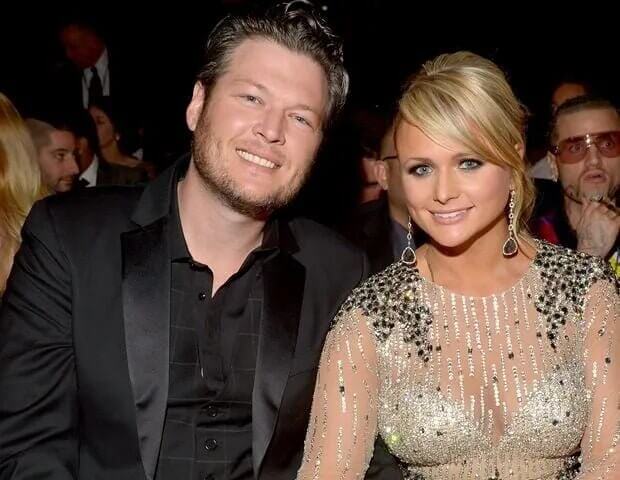 But at that time, Shelton was still married to Kaynette Williams. Regardless, he continued to pursue Lambert. A year later, Shelton and Williams separated, and he and Lambert dated for four years. They then got engaged and hitched in 2011, but have since divorced. Now, it appears that Shelton found true love with Gwen Stefani, his new wife and his colleague in 'The Voice'.
Ethan Hawke & Ryan Shawhughes
Actress Uma Thurman was married to Ethan Hawke for six years with two children. Because of their busy schedules, they hired a nanny, college student Ryan Shawhughes.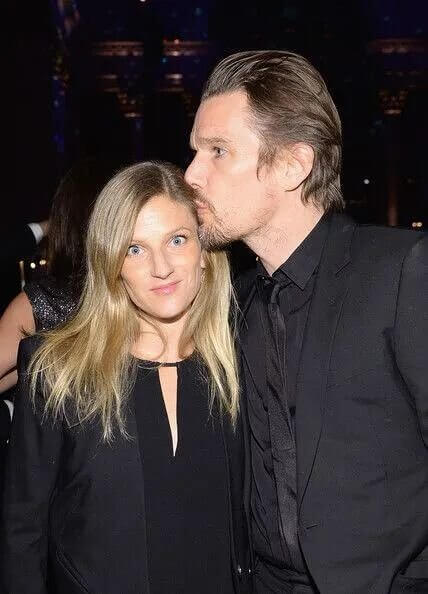 Any wife or mother fears that their husband may be seduced by the nanny. And that fear happened to Thurman in 2004. After discovering that Ethan had been having an affair with their nanny, she immediately ended their relationship. Ethan and Ryan proceeded with their relationship, marrying in 2008 with now two kids together. 
Kevin Federline & Britney Spears
In 2004, Spears got involved with one of her backup dancers, Kevin Federline. Interestingly, after three months of dating, the couple decided to tie the knot. But Federline was already engaged to Shar Jackson, and...she was also pregnant with their second child.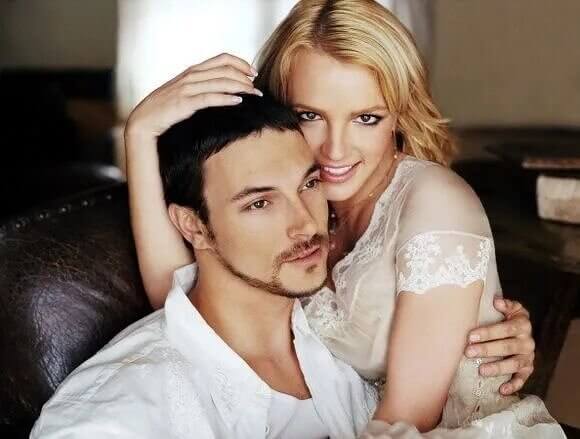 This did not stop the couple, and Federline and Spears ended up getting married. They ended up having two kids before getting a divorce in 2006 that resulted in a heated custody battle.
Troy Aikman and Catherine Mooty
Okay, so the story of Troy and Capa (Catherine) does not fit 100% to this article's theme, but the "small world" effect is so strong with this relationship, that we had to add it. Troy was married for 11 years to Rhonda Worthey, whom he has two daughters with, Jordan and Alexa. The couple divorced and after 5 years of being single, Troy found his new love with Catherine.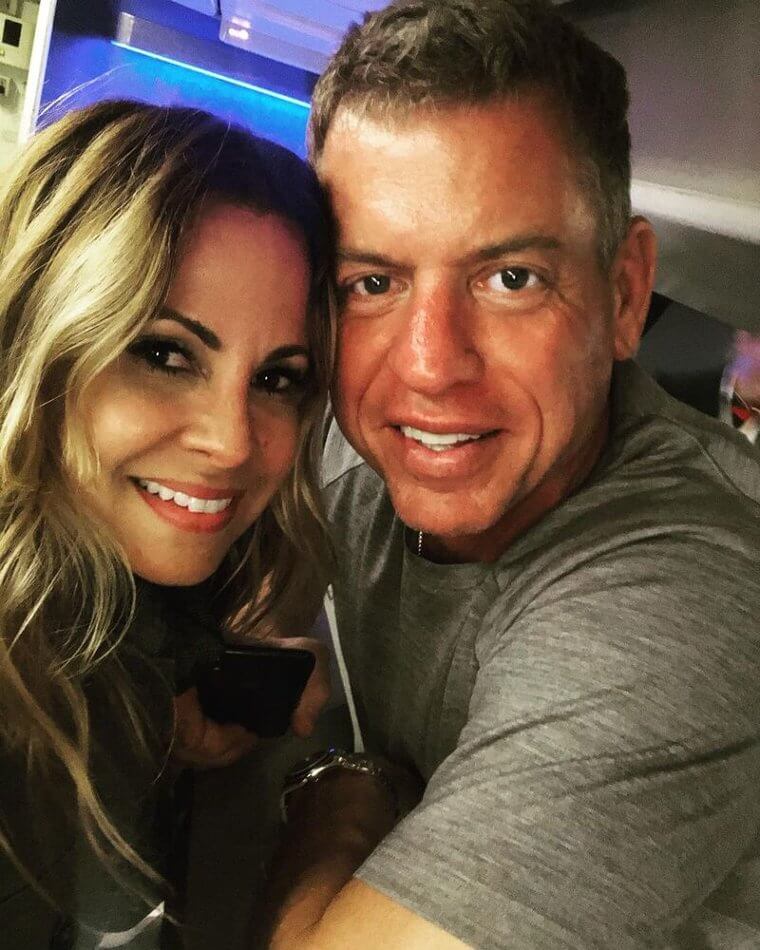 Turns out that Capa's ex is Jerry Mooty, who is the nephew of Dallas Cowboys owner Jerry Jones, where Troy played from 1989 to 2000 and won 3 Super Bowl championships with.

So Catherine still has a connection through her two sons she shares with her ex.
 
Eddie Cibrian & LeAnn Rimes
LeAnn Rimes was viewed as a sweet and innocent country singer, but that all changed when she ended up meeting actor Eddie Cibrian while on the set of Lifetime's The Northern Lights in 2009. Interestingly, both of them were married at that time.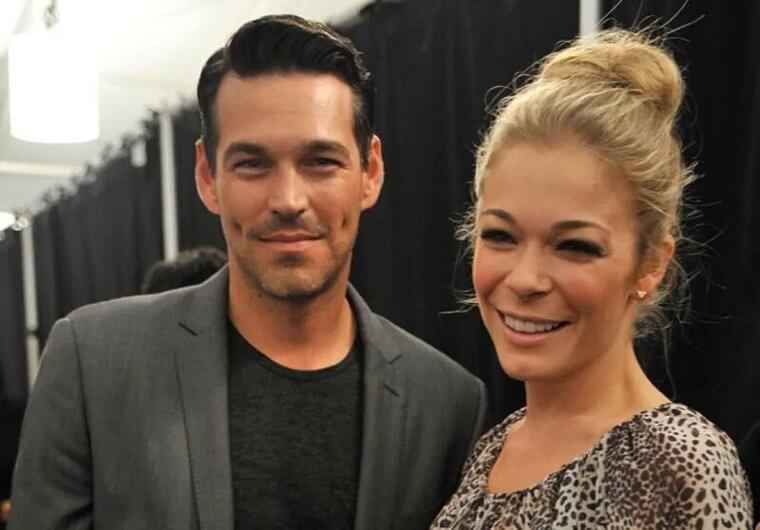 In 2011, they ended up getting married after they divorced their spouses. Cibrian had been married to The Real Housewives of Beverly Hills reality star Brandi Glanville. They even had two children. Glanville was very open about getting cheated on in the show and shared everything that was on her mind. Let's just say that she is not the biggest fan of Rimes.
Dean McDermott & Tori Spelling
Actors Spelling and McDermott met on the set of Mind Over Murder in 2005. Once they saw each other, both of them believed they were soulmates. However, there was only one issue: both of them were already married to other people.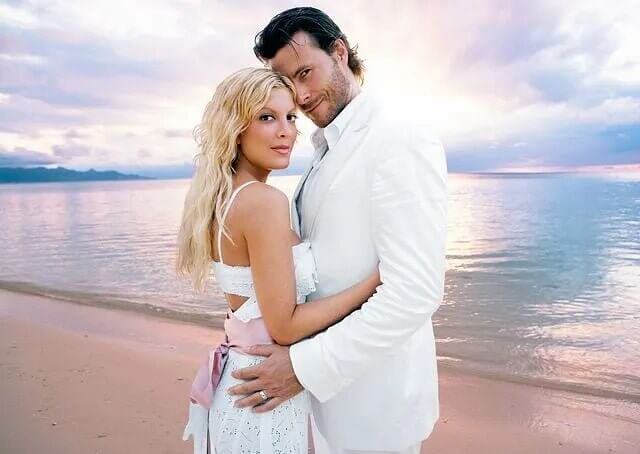 A month later, both of them filed for divorce. In 2006, the couple finally walked down the aisle. Sadly, rumors about McDermott being unfaithful began surfacing. The actor admitted that he had cheated and that he and his wife were trying to work everything out. It seems they still love each other. Currently, the couple has four beautiful children. 
Dwayne Wade & Gabrielle Union
Dwyane Wade was once married to Siohvaughn Funches-Wade, who is also the mother of two of his children. However, there were allegations that Wade began dating Union during the time of his former marriage. Of course, he denied the allegations.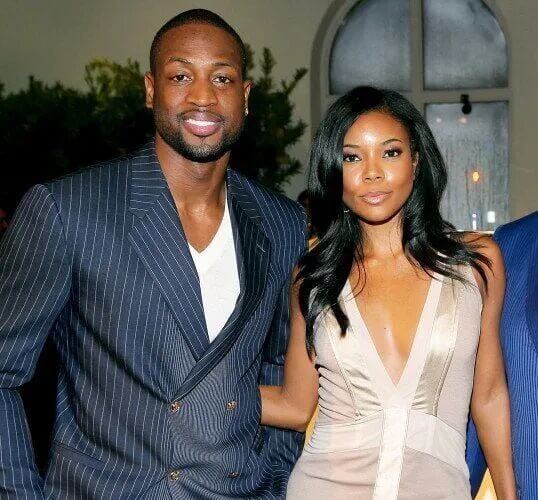 Wade eventually filed for a divorce, which Siohvaughn did not take well. She even went to the extent of filing a case against Union under the name of her two children claiming emotional damage suffered due to the affair. When Wade's six-year divorce finalized, he and Union decided to take a break. However, the drama intensified when Wade impregnated another woman! But, this did not stop Union and Wade's relationship. In 2014, they got married.  
Swizz Beatz & Alicia Keys
Alicia Keys is loved by fans all over the world for her amazing voice. Who doesn't love Alicia Keys? However, fans were faced with a dilemma when she turned out to be the "other woman."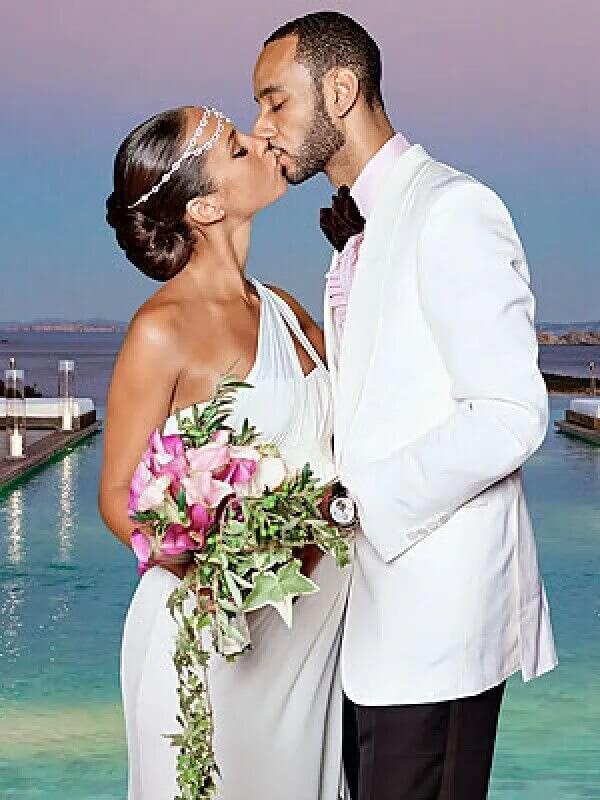 In 2008, it appeared that Keys started dating Swizz Beatz, all while Swizz was still married to R&B singer Mashonda. They even had a newborn child at the time! But, the couple continued dating, with Keys explaining that Swizz and his partner had already called it quits when they met and were just finalizing their separation. In 2010, Keys and Swizz married and went on to have two children together. It appeared that it worked out for them after all.
Danny Moder & Julia Roberts
We never expected that we would be seeing Julia Roberts on this list. It's hard to picture America's sweetheart being the "other woman."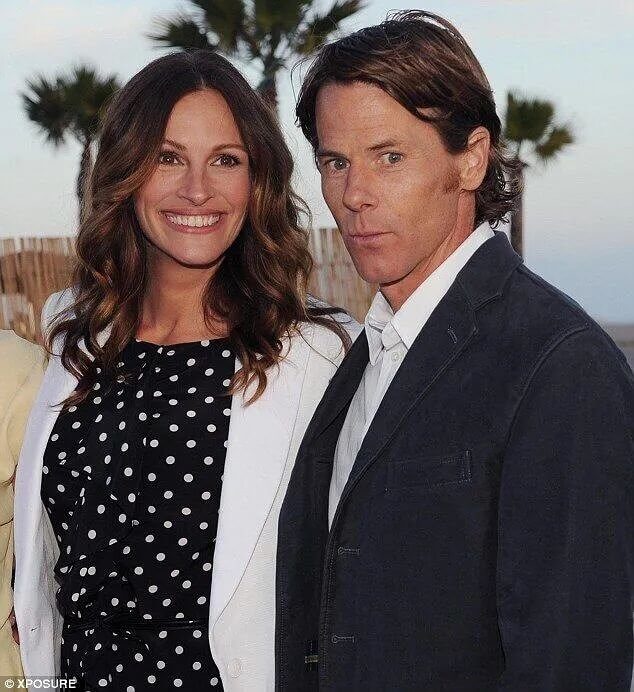 Julia Roberts met her husband Danny Moder on the set of The Mexican when he was working as a cameraman, and the two started dating while they were still in relationships with other people: Roberts was still with Benjamin Bratt, while Moder was married to makeup artist Vera Steimberg. How complicated is that?
Claire Danes, Billy Crudup, and Hugh Dancy
Claire Danes met her partner, actor Billy Crudup, on the set of Stage Beauty. People were outraged after Crudup divorced his very pregnant wife in order to pursue his relationship with Danes. It was a mess! The couple eventually got married after Crudup finalized his divorce. Happy ending, right?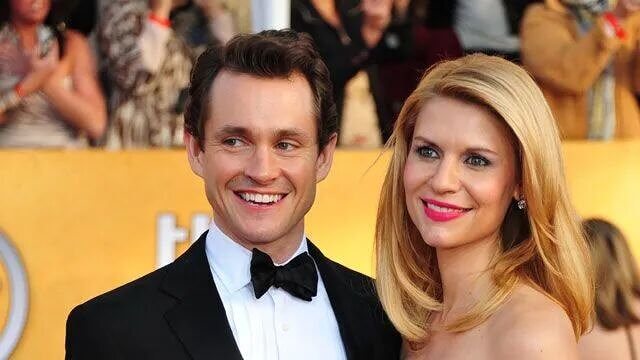 No. Danes repeated her offense when she got romantically involved with her Evening co-star Hugh Dancy. This time, Crudup was left and Danes went on with her merry life. She married Dancy and welcomed their first child in 2013.

Debra Messing & Will Chase
This gorgeous actress created a stir after filing for divorce from ex-husband Daniel Zelman. Soon, her hidden affair was unraveled.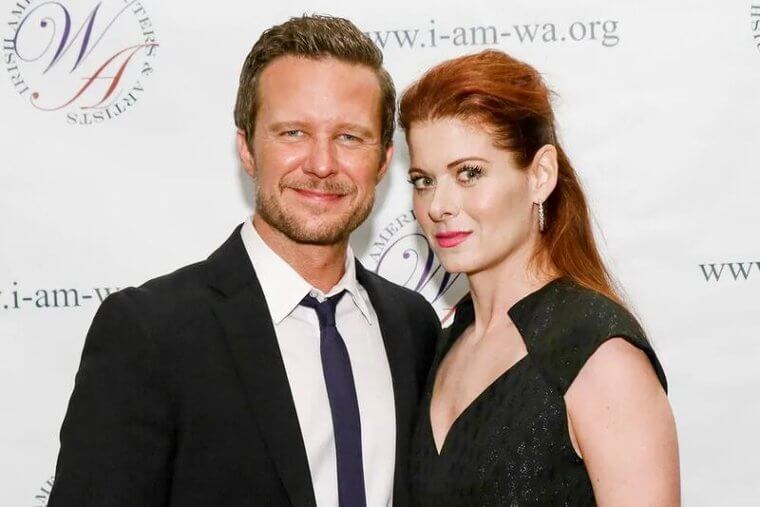 It appeared that her co-star, Will Chase, from the TV musical Smash was her lover. At that time, Chase was also married. But later on, he divorced his spouse. Unlike for the other mentions, Messing did not really become Mrs. Chase as the relationship abruptly ended in late 2014. To be fair, they enjoyed each other's company for three years before calling it quits.
Johnny Depp & Amber Heard
Johnny Depp met Amber Heard while still married to French singer Vanessa Paradis. It was said that the romance between Depp and Heard started while filming The Rum Diary in 2009, and after meeting, Depp ended his 14-year-long relationship with the mother of his children.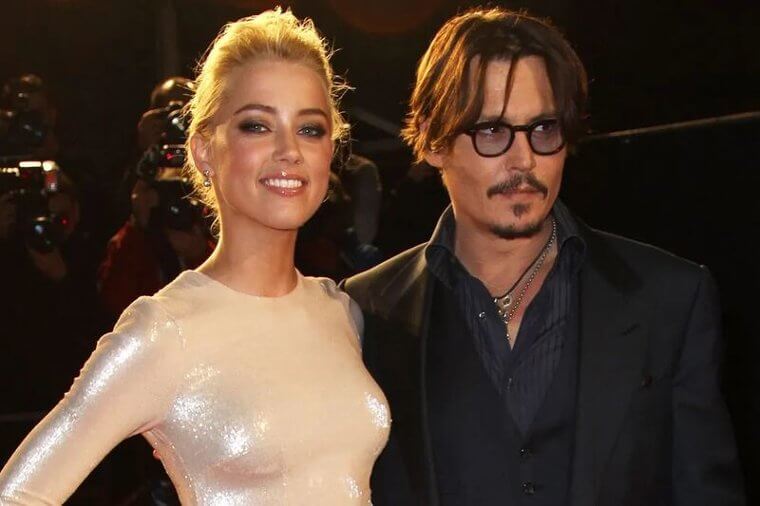 He fell head over heels for Amber Heard and the two married. But in filing for divorce some years later, an increasingly-nasty battle has ensued over defamation and libel, with Heard claiming Depp physically abused her and Depp shooting her claims right back at her.
Tiki Barber & Traci Lynn Johnson
Tiki Barber is a household name because of his NFL performances. However, after retiring from the NFL, he found himself transitioning to the world of broadcasting.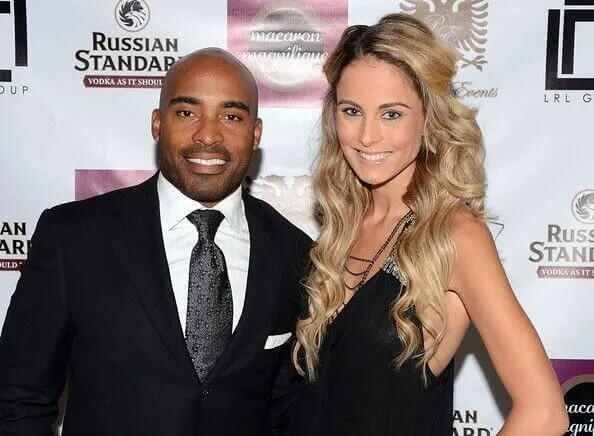 During this time, he met an NBC Intern named Traci. While the two started their intense romance, Barber's wife of 11 years was pregnant with twins. Sadly, she was unaware of what was happening when Barber filed to end their marriage. Eight days after the divorce was finalized, the new couple got married. They now have a daughter of their own. 
Kelsey Grammer & Kayte Walsh
Kelsey Grammer was married to Camille Grammer, who was just making her reality TV debut on Bravo's Real Housewives of Beverly Hills. Unbeknownst to her, her husband Kelsey was preparing to leave her.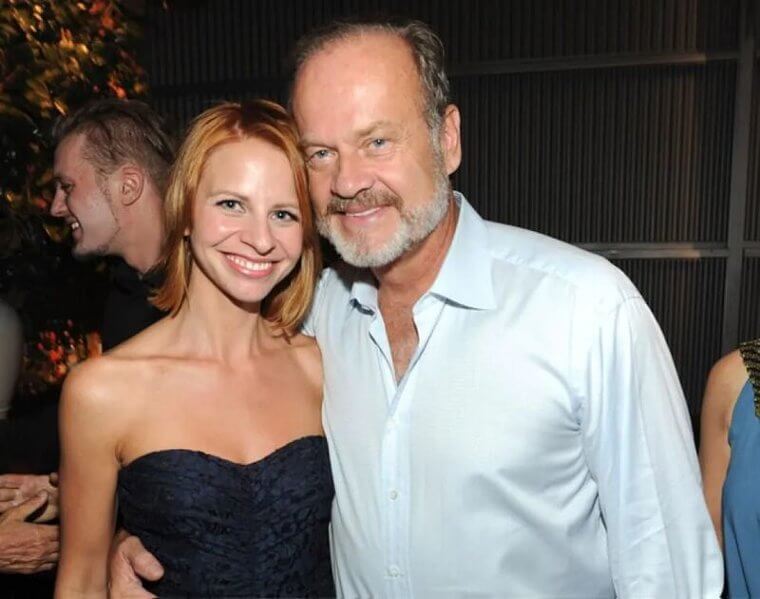 Not just with anyone, but with a British flight attendant named Kayte Walsh, who was 25 years his junior. In 2010, Camille filed for divorce, which turned loud and messy. At the same time, Kelsey went public with his relationship. Two weeks after the finalization of the divorce, the new couple tied the knot at the Plaza Hotel in NYC. Kelsey already had four children from his previous marriages, and now he has three children with Kayte, who has since begun a career as a film producer.
Jason Aldean & Brittany Kerr
Jason Aldean and Brittany Kerr's relationship caused quite a scandal. These two were caught having a major PDA moment in 2012. The married country star was seen kissing the former American Idol contestant in a bar on Sunset Strip.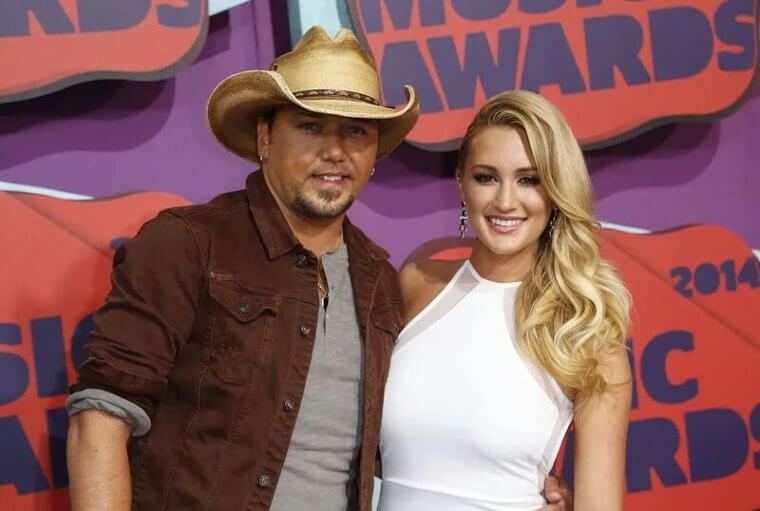 This obviously made headlines. Because of that, Aldean was asked to make a response. At first, he blamed the alcohol; that he was intoxicated. He then dragged his innocent wife, Jessica Ussery, along to various media outlets to show that she stood by her husband. The pair, parents of two daughters, stated that Aldean is just a human, and humans make mistakes.  Ironically when 2013 rolled in, Aldean filed a divorce, and a year later, he was engaged to his former mistress. The couple were married and hoped to expand their family.

Actress Rebecca Romijn
Rebecca Romijn is a stunning actress. We cannot blame Jerry O'Connell for falling for her. However, the romance between them blossomed when O'Connell was still in a relationship. It turns out that Romijn was his mistress.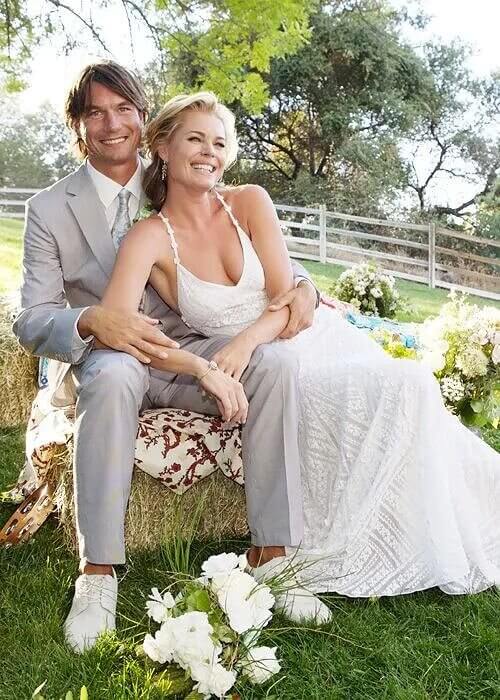 O'Connell was not married, but he was in a relationship with E! News anchor, Giuliana Rancic. Romijn was very newly single after separating from her ex-husband John Stamos.  One can say that no home-wrecking took place here, but it did leave Rancic with a broken heart. In 2007, the couple married and they have two children together.

Up next, a look at some of the longest-lasting celeb couples in the game. Are there any from this list you can find there...?

These Are the Hollywood Couples That Have Been Together the Longest: Their Stories Will Have You Believing in Love Again
We all have our favorite couple, whether it be close friends of ours to whom we look up or a Hollywood couple that we can't stop rooting for. There might be more failed relationships than successful ones between celebrities, however, there are many couples who have been together for many years. Here is a list of the Hollywood sweethearts who have stood by one another and who are prime examples of what relationships should look like.

Angela Bassett and Courtney B. Vance – 38 Years
The amazing Angela Bassett dated Courtney B Vance for 17 years before finally tying the knot. The key to a lasting relationship is based on fundamental values including mutual love, trust, and, respect.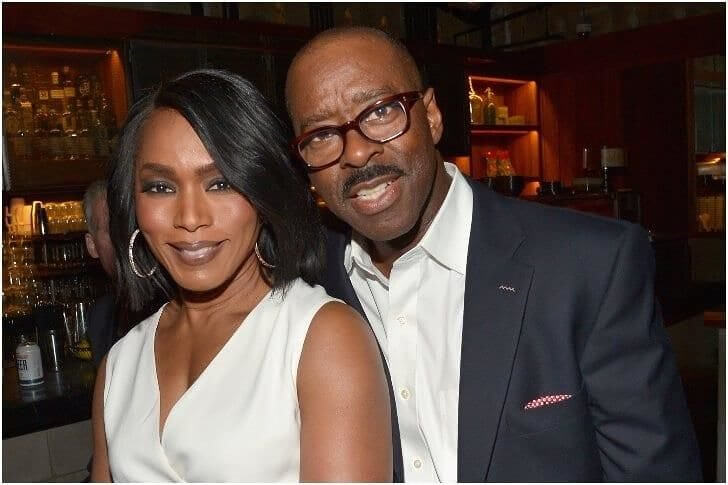 These values are what Basset and Vance based their relationship on in order to have a successful marriage for 38 years. The Black Panther star is now 60 and still has so much left to offer the industry. The couple has a beautiful set of twins whom they love very much and continue to raise together. 
Jennifer Grey and Clark Gregg -18 Years
At 59, the Dirty Dancing star, Jennifer Gray, is still amazing. For 18 years, Jennifer has been married to Clark Gregg, and together, they have constructed a beautiful life. Her husband, the star of the Agents of Shield, admitted that the beautiful couple had no dirty dance. He added that only that could be performed by Patrick Swayze! We are glad that they are letting the memory of Patrick live on, and cherish it for what it was.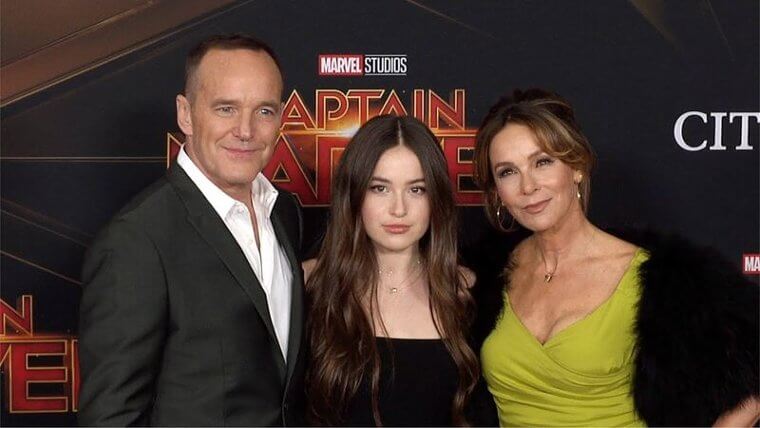 However, in the end, they have made their own love story and even made it into a romantic film. Their daughter was born in 2001, and they married that same year! We hope they will continue living their beautiful love story. 
Oprah Winfrey and Stedman Graham – 32 Years
Stedman Graham, an American entrepreneur, and teacher may not be a name you recognize. However, he is best known as Oprah Winfrey's long-standing partner. Although they have been together for many years, they don't care for a wedding and would rather have a spiritual union.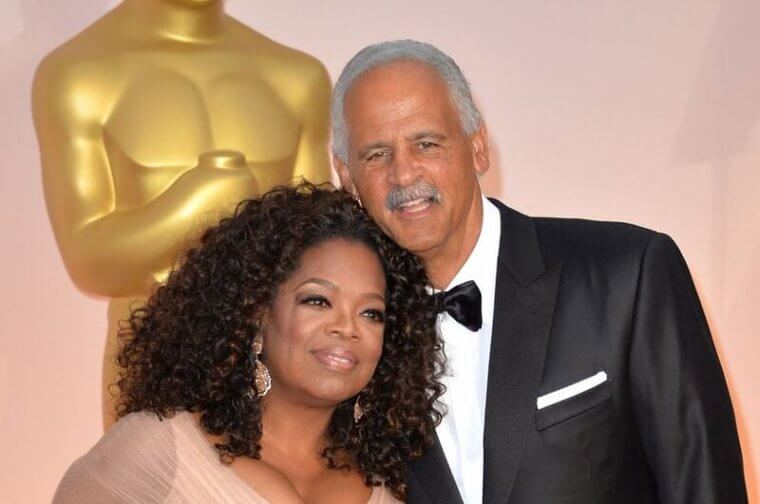 They communicate on an intellectual level and share similar thinking strategies that have helped keep them together all these years. They are both successful in their careers and have no financial worries, as you can imagine.

Harrison Ford and Calista Flockhart – 16 Years
Veteran Harrison Ford started his acting career roughly. However, after his acting abilities were developed, he became one of the top actors. Who doesn't recognize the one and only Indiana Jones, as well as the always elusive Captain Han Solo from Star Wars? Harrison Ford truly has one of the best portfolios in the movie industry today. The couple met late in their lives, but the chemistry was palpable when they met each other. He also quickly embraced the adoption of Flockhart's son.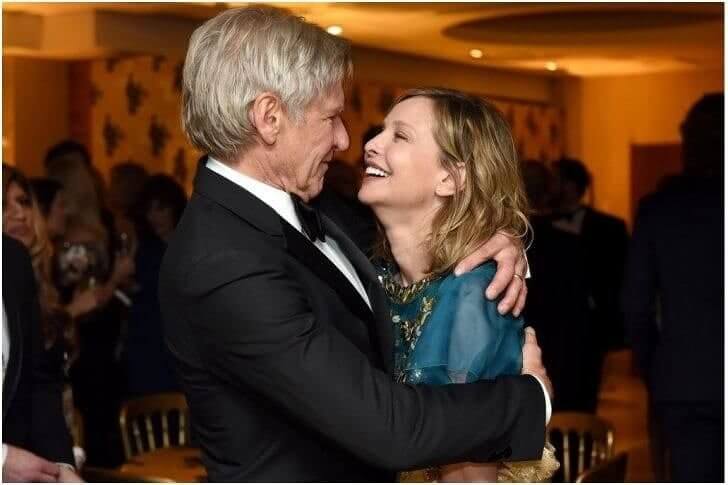 Although Ford's incredible career gave him millions, his lasting and loving marriage to Flockhart testifies that money alone can't make you happy. 
Denzel and Pauletta Washington – 41 Years
Denzel Washington is a recognized name in the world of Hollywood. He is known for many excellent movies in Hollywood. Pauletta met Denzel on the set of Wilma and he immediately liked her. He even tried to marry her three times, but she declined repeatedly.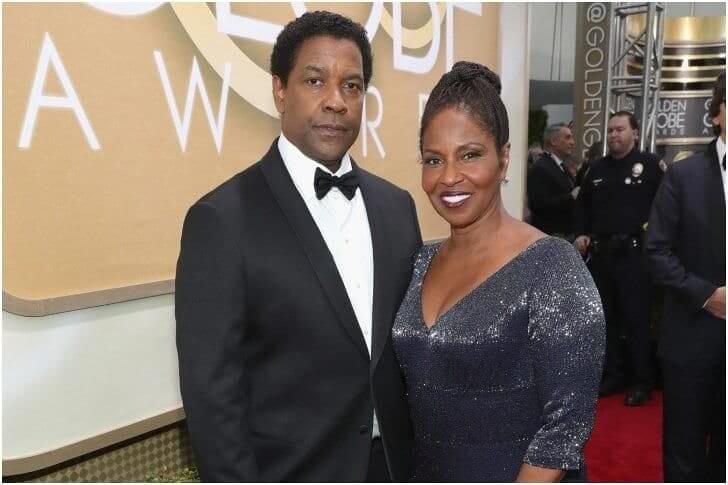 At last, she finally agreed and the couple tied the knot in 1983.  There have been many conflicting rumors about their marriage, but there is no truth to them as Denzel and Pauletta have been happily married for 41 years. The two of them have no economic worries at all and are free to live a luxurious lifestyle together. 
Lisa Kudrow and Michel Stern – 25 Years
Lisa Kudrow's secret to her 25-year relationship with Michel Stern all comes down to the fact that she always makes time to strengthen her relationship with him. Surely, this is why they have lasted so long! The star of Friends is an amazing and accomplished actress, which must have drawn Michel to her.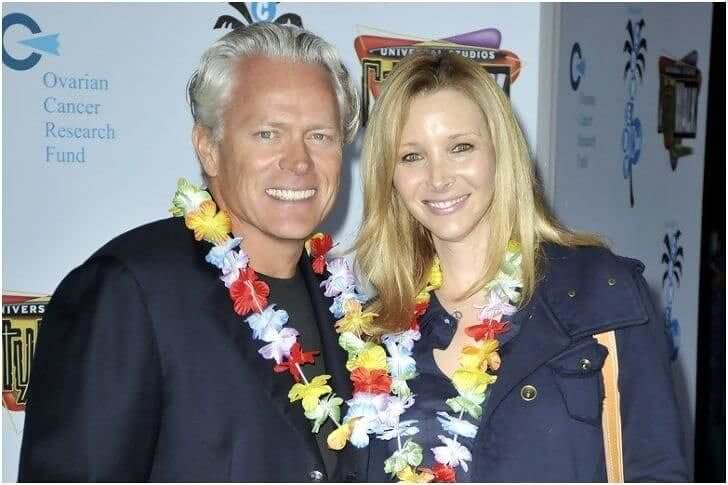 However, like all relationships, it took them time to solve all the problems at the start. Indeed, it was six years before they reached their first date. Fortunately, they have a son together now but little is known about him since they keep their life very private. 
Adam Sandler and Jackie Sandler – 20 Years
Although Adam Sandler has one of the busiest schedules as an actor, he doesn't let it affect his time with his family. He always makes time for his kids and his wife, despite his hard work. Surely because of his dedication to his family,  his wife, Jackie, has been able to deal with him for 20 years. Additionally, they never let rumors of unfaithfulness get in the way of their relationship no matter how harsh Hollywood makes them out to be. They are not the only couple who had managed to steer clear of the evil tongues, and there are many more for you to read about later on.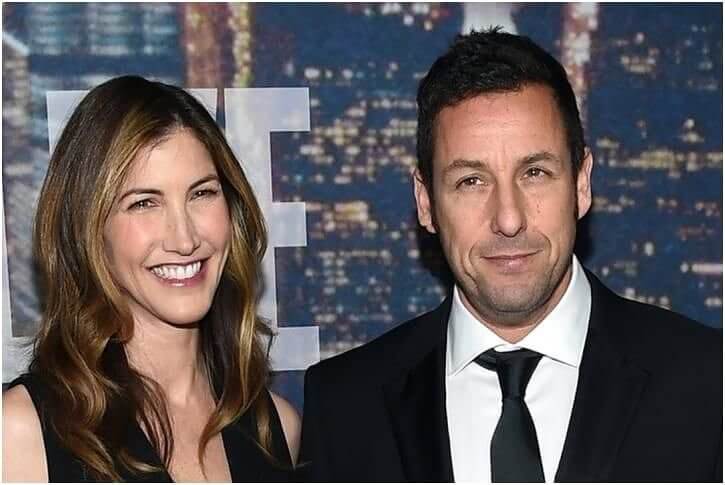 Sandler met his wife on the set of Big Daddy, where Jackie had a small role. They hit it off and soon began dating. They quickly became comfortable and the couple just felt like one. They married in 2003 and extended their family. They are still together and continue living their life with much happiness and love. 
Ted Danson and Mary Steenburgen – 25 Years
While we tend to believe the world of Hollywood is full of unfaithful relationships and friendships, there are always exceptions that prove this idea false. Take, for instance, the 25-year old relationship between Ted Danson and Mary Steenburgen. Although every pair faces their fair share of battles, disappointments, and frustrations, Danson and Steenburgen have pushed past all that for 25 years.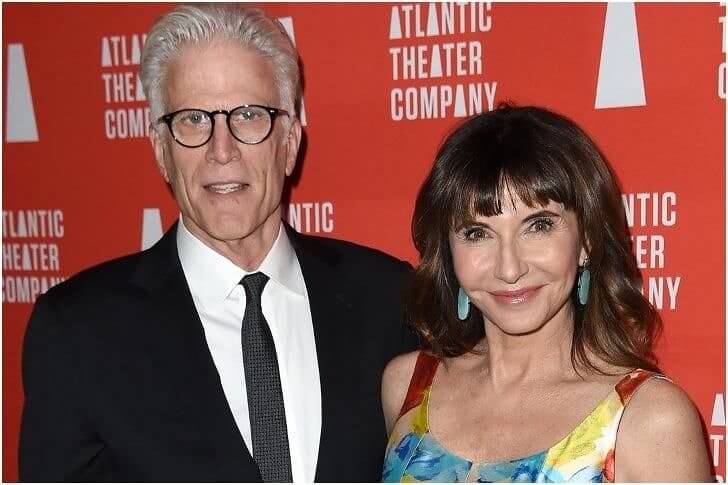 They are strong and stay united by their mutual love and respect.  Naturally, their careers helped them gather a ton of wealth but money is always secondary. They built their foundation on trust and confidence. 
Keith Richards and Patti Hansen – 39 Years
Rockstars are not precisely renowned for their loyalty, yet Keith Richards demonstrates again that stereotypes should not be trusted. In 1983, he married actress and model Patti Hansen, who he first met four years earlier. They had two wonderful daughters together.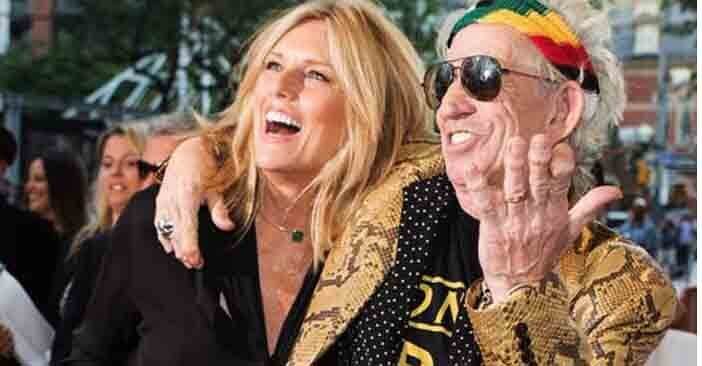 The wonderful pair are now grandparents and are still living an unbelievable life together. He admitted he'd like to move into a pension home in Jamaica if he ever had a life-threatening disease. We hope it will never happen and that the legend Rolling Stone will maintain his health and luxury lifestyle with the love of his life. 
Julia Louis-Dreyfus and Brad Hall – About 36 Years
Finally, Julia Louis-Dreyfus has provided us with the secret to a perfect marriage. She believes the secret is that you always communicate correctly. As well as never have resentments for one another. This is very crucial in her marriage and helps make their relationship stronger.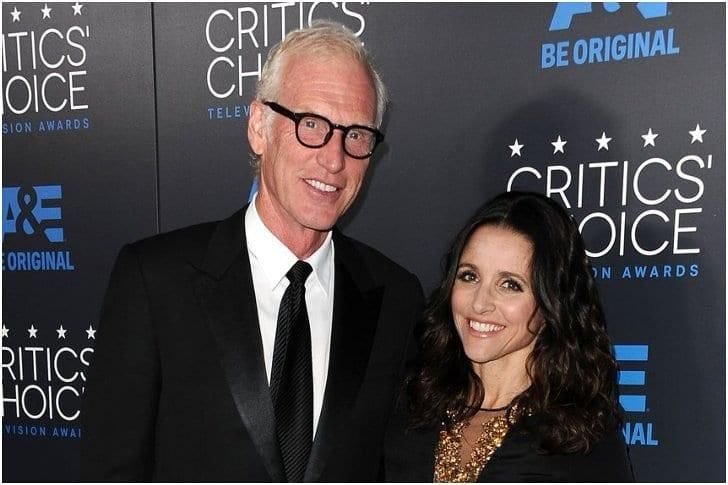 Julia encountered Brad and they got hitched in 1987, at Northwestern University. Julia and Brad have only had one wedding and that was their own. They continue to love and support each other even after all these years. 

Felicity Huffman and William H. Macy – About 36 Years
Felicity Huffman might be in the media for all the wrong reasons lately, but rest assured her connection with William H. Macia is the real deal. Their marriage, which has lasted 36 years has withstood the test of time and continues to be growing and strengthening. They are both very talented, of course, and have therefore earned countless prizes.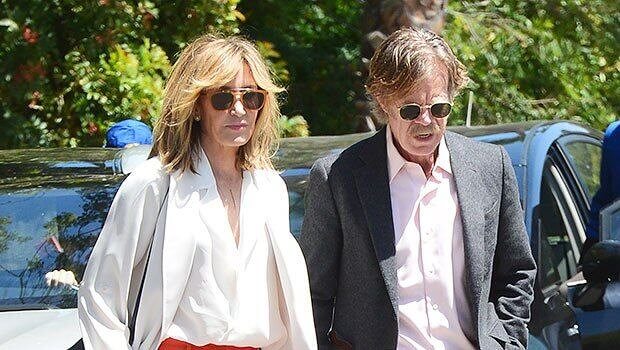 We hope their legal problems are being resolved so they can quickly get back on the big screen. 
Colin Firth and Livia Giuggiolli – 22 Years
Prominent people often face different types of rumors that may very well end their relationships. However, for Colin Firth and his Italian wife Livia, we're pleased that didn't occur. Although there have been rumors of unfaithfulness on Livia's part, the couple continues to have a lengthy and prosperous marriage.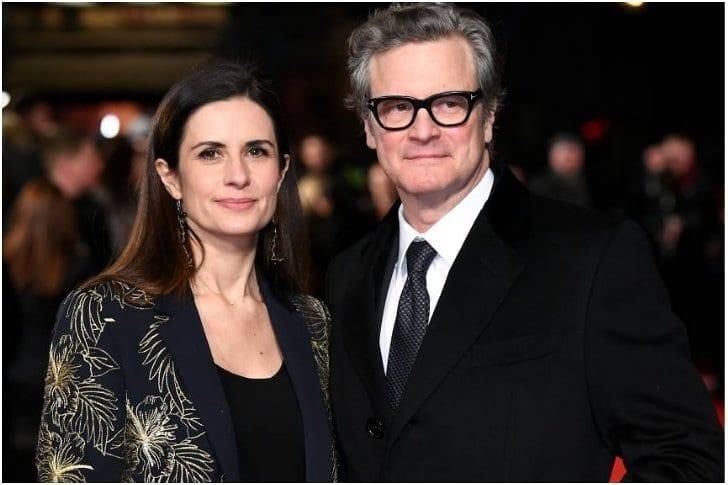 22 years together is no joke, you must have confidence, trust, and love for each other. It is safe to say that these two can withstand any rumor that comes their way. 
Phoebe Cates and Kevin Kline – 30 Years
Phoebe Cates breaks all sorts of marriage stereotypes. The first time she got married was with someone 16 years her senior. Luckily, she has remained married to Kevin Kline for 30 years. Their relationship is constantly strengthening and breaking all the cliches.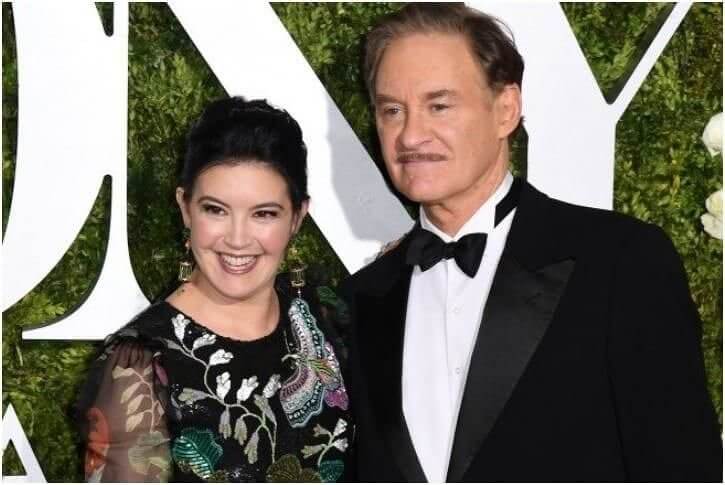 Cates is no stranger to stage acting since her father was involved in Broadway productions. Similarly, Kevin Kline was an involved performer on stage. Cates loved the world of movies and modeling. Their chemistry was inevitably strong and they have been happily together for 30 years.  
Beyonce and Jay Z – 19 Years
Beyonce & Jay Z do not have to worry about future economic crises with a joint net of approximately one billion dollars. Maybe it helped them remain happier when less stressed about cash?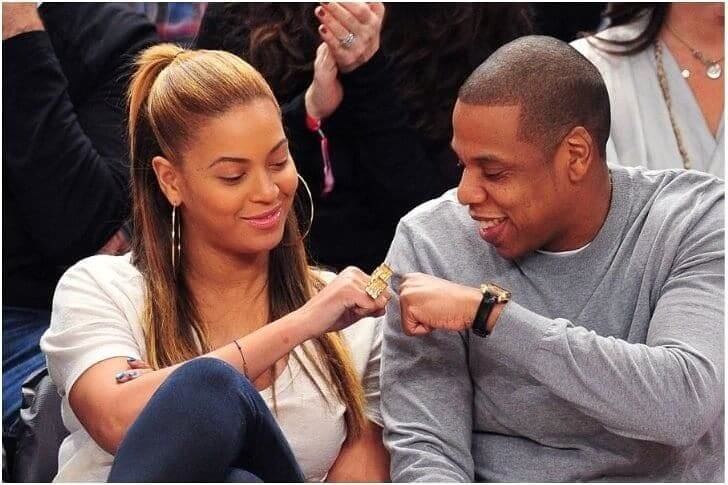 Nevertheless, we know it demands a lot of love, respect, and trust if a marriage can last almost twenty years. They demonstrate that true and lasting love is achievable if you work hard and communicate. Together they have three wonderful children.  

Wesley Snipes and Nakyung Park – 16 Years
Wesley Snipes is renowned for his ominous role in the Blade trilogy, Demolition Man, and many more. He also has a strong martial arts interest. However, after some economic difficulties, his career was somewhat torn. It was a tough part of his life, but his long-time partner and wife, Nakyung Park, stuck by him. She helped him and provided him with much-needed assistance. They have truly been through thick and thin together and are still going strong after 16 years.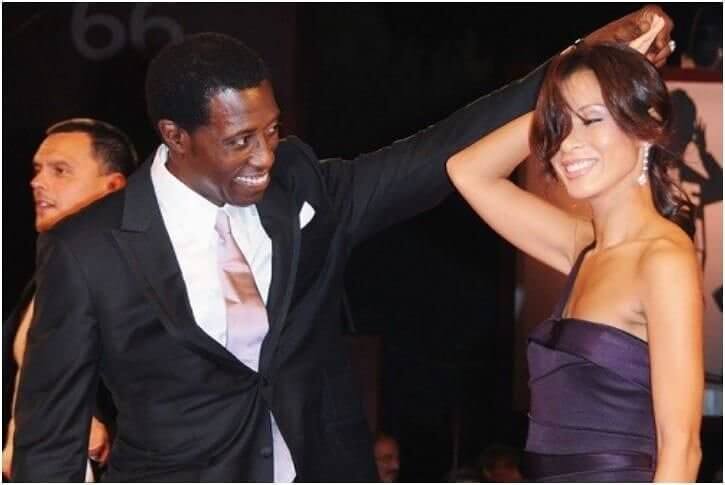 She was a South Korean artist from Nakyung Park. When necessary, she has no problem taking over the household. Together they share four kids and live a comfortable and wonderful life. We are sure that over the years, Snipes' income has increased and they have continued to support each other. Snipes enjoys the country of South Korea and even calls it his second home.  

Sarah Jessica Parker and Matthew Broderick - 27 Years
Sarah Jessica Parker is a huge star, acting in many movies, and is well known for her role in Sex and the City. Matthew Broderick is an actor and singer, known for his role in Ferris Bueller's Day Off, as well as being the voice of Simba in The Lion King.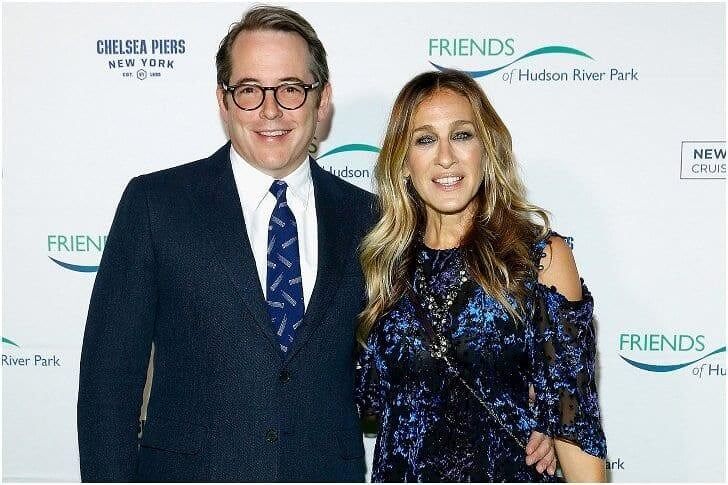 In 1997, the couple got engaged and didn't marry for another 27 years. Matthew and Sarah both like to keep their lives private and distance themselves from the paparazzi. The pair have always supported each other and credit their lengthy relationship to commitment and trust.
Kristy McNichol and Martie Allen - 32 Years
You might not recognize Kristy with her current look, but go back in time you would find her staring as 'Buddy' in the Spelling/Goldberg hit TV series Family from 1976.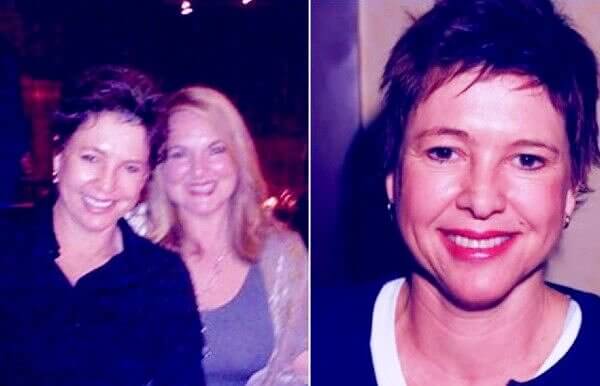 Kristy revealed that she was a lesbian in 2012 and she also added that she was in a long-term relationship with her girlfriend Martie Allen. Die-hard fans (yes, she had some of those) were shocked and since then have been trying to find information about Martie. There are hard rumors going around that hiding her the fact that she was a lesbian for som many years is what made Kristy retire from showbiz. Is it true? No one knows.