While we all look up to celebrities, there is the sad truth that many of them die far too young, sending shockwaves through the worlds as their lives are taken from them under tragic circumstances.

Strangely, there have been numerous celebrities who died in hotels. It makes sense when you consider that celebrities spend a ton of time traveling for their work, and there is something sad about a lonely hotel death. Read on to learn about 26 celebrity deaths.
Whitney Houston
Whitney Houston emerged in the 80s with one of the most beautiful voices anyone had ever heard and became America's sweetheart practically overnight. As her career went on, she had some public struggles, but nobody ever expected she would meet the end that she did. In 2012, when she was 48 years old, she was going to perform at the pre-Grammys party hosted by music exec Clive Davis, who had discovered her decades earlier.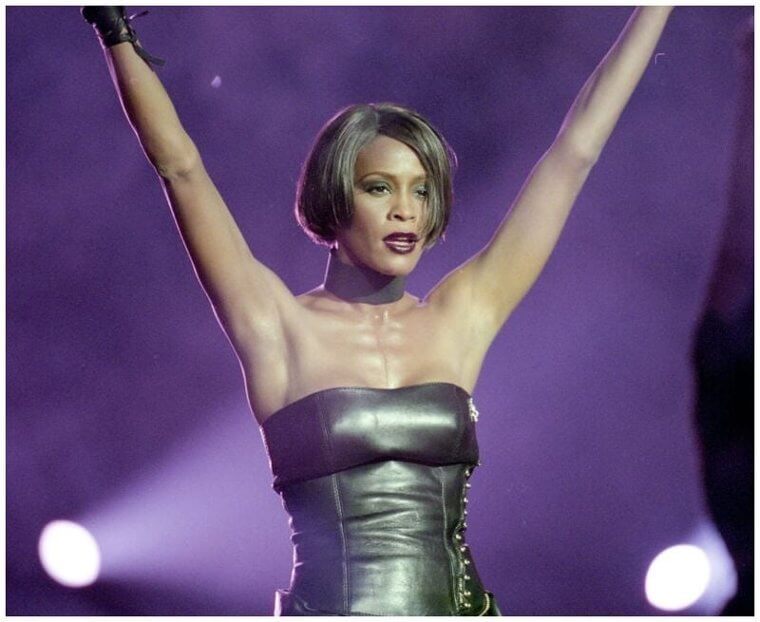 Whitney had gone for rehearsals, but she never made it to the party, which was at the Beverly Hilton Hotel where she was staying. She died just hours before the event. She was found in her bathtub, where she drowned likely as a result of drug use. Many drugs were found in her system, and her death was determined to be an accident. 

Janis Joplin
Janis Joplin is one of the founding mothers of rock and roll, and she made a major impact on American music despite a tragically brief career. The singer-songwriter was 27 years old when she died at Los Angeles' Landmark Hotel (now known as the Highland Gardens) in 1970. She did not show up to a recording session, so her road manager went to check on her at the hotel.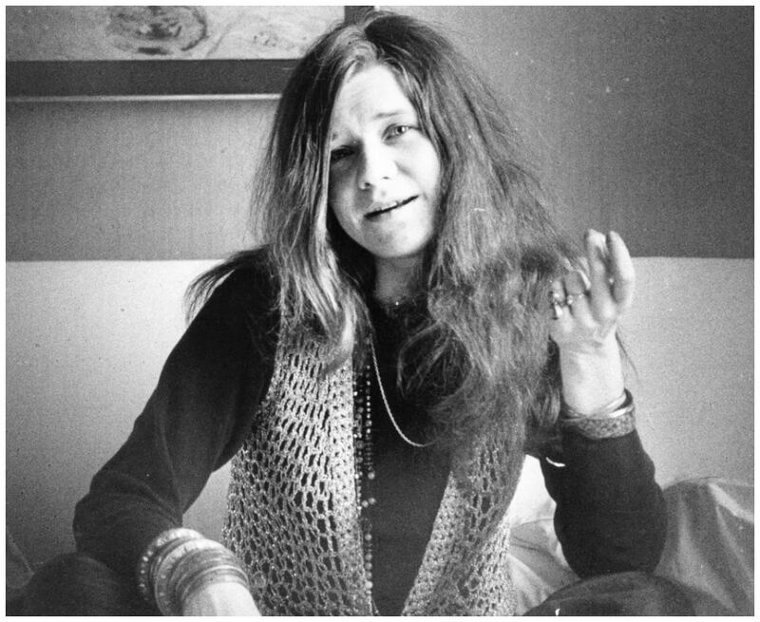 She was dead when he got there, and it was later found that she had a heroin overdose. She was a heavy drug user and it finally caught up with her. She didn't leave the world without giving audiences one last taste of her magnificent art. When she had died, she had just completed her work on the album "Pearl," which came out a few months later and is considered by many to be her finest work. 
Oscar Wilde
Oscar Wilde lived an unorthodox life, and the ever eccentric writer's death in a Paris hotel room is somehow fitting. He was staying at the Hotel d'Alsace (now a five-star property called L'Hôtel but then a run-down accommodation) when he succumbed to what many believe to have been an ear infection, though rumors at the time suggested it was a bout of syphilis. His death came after some difficult years for him, with the dark times beginning when he was arrested for engaging in homosexual acts.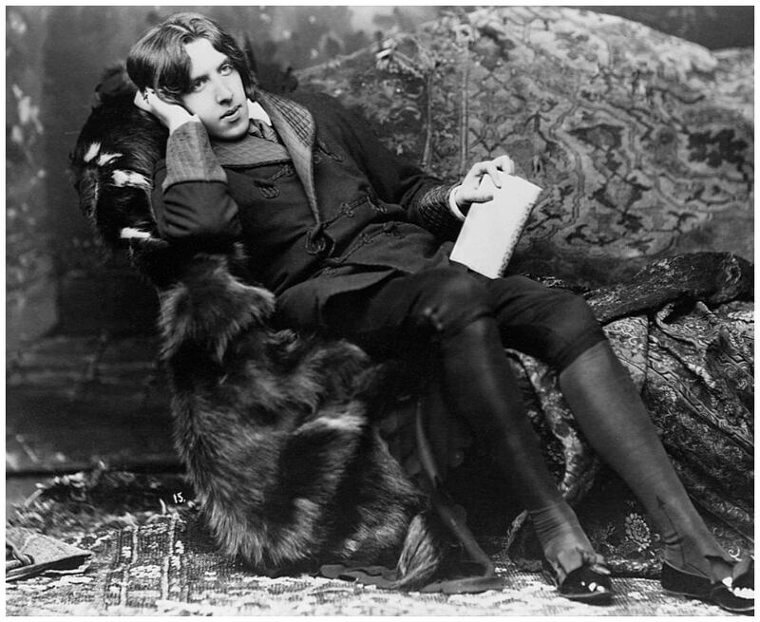 Wilde spent two years in prison, and that led to a decline in his health from the physical conditions as well as the food he was served there. When he got out of prison, he lived in exile, and he never recovered. When he got meningitis, he was in no condition to fight it off, and he died at the age of 46.

Anthony Bourdain
Anthony Bourdain's death in 2018 was truly heartbreaking. The culinary explorer had a life that was the envy of everyone, getting paid to travel around the world, meet people, and eat amazing food. He was also one of America's most lovable popular culture figures. The thought that this man would take his own life was simply shocking and inconceivable.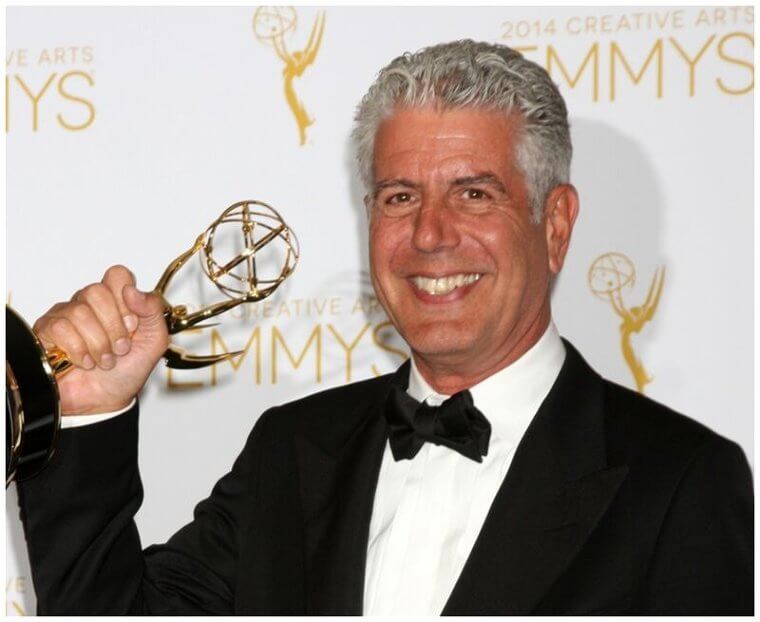 Bourdain committed suicide on June 18, 2018, when he was 61 years old. He was in France filming for his show "Parts Unknown," and the famous chef Eric Ripert, who he was a close friend, went to his room at Le Chambard hotel in Kaysersberg after he did not show up for breakfast or dinner. When he went into his room he found him hanging. No drugs were in his system, nor was there any sign of violence, and why he would do this remains a mystery to this day. 
James Gandolfini
James Gandolfini became the defining image of an Italian American mafia man when he portrayed Tony Soprano on HBO's classic show "The Sopranos," and since that breakthrough, he proved to be one of the finest actors of his generation. He was with his family traveling in Italy to attend the Taormina Film Fest in Sicily where he was receiving an award. Gandolfini, whose parents are from Italy, went some days early to enjoy a vacation, and the family went sightseeing around Rome.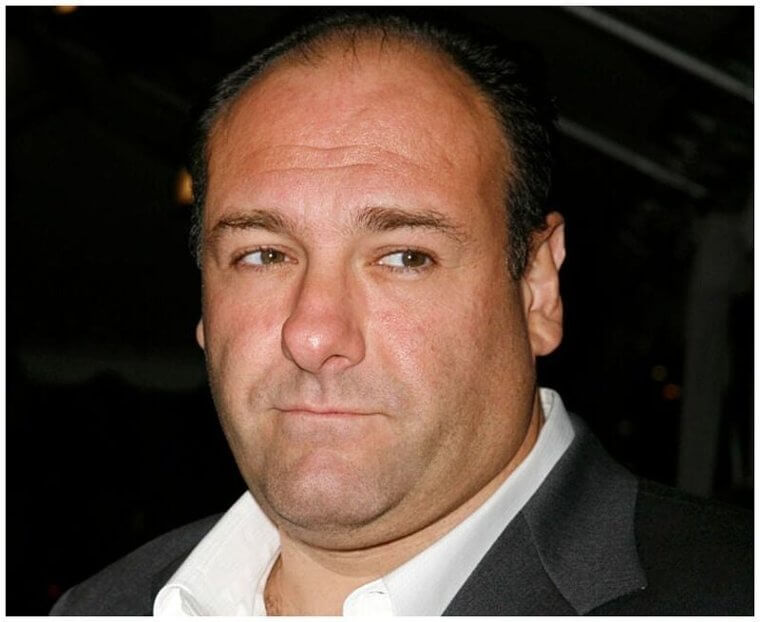 It was a hot day in the city, and it took a toll on Gandolfini, who at 51 years old did not have a clean bill of health. They retreated to their hotel, the Boscolo Exedra Roma (now the Anantara Palazzo Naiadi Rome Hotel), and Gandolfini had a heart attack in his room. His son found him and tried to get help, but it was too late. 

Mitch Hedberg
In the late 90s and early 00s, if you asked a comedy fan to name the best comedians, chances are Mitch Hedberg would have come up. He had a unique style that can be described as deadpan and absurd, and he built up a devoted following. "Time" magazine claimed he was "the next Seinfeld," and he would regularly appear on late-night talk shows leaving audiences in hysterics.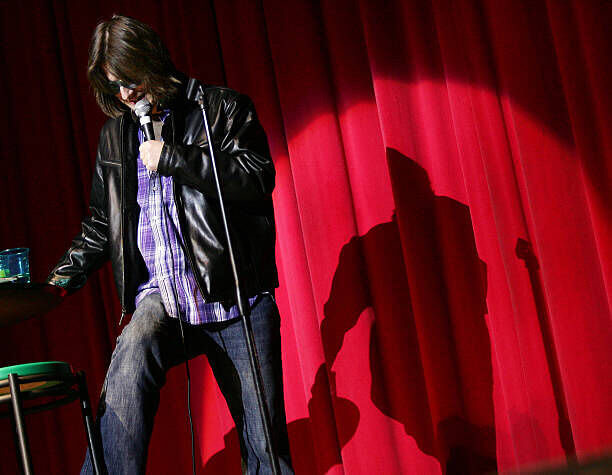 He was working on a sitcom for Fox and got $500,000 for the deal. However, he died before it could happen. In 2005, he was in Livingston, New Jersey as he was touring, and he was staying at The Westminster Hotel when he overdosed on cocaine and heroin. It was an accident, and just weeks before his death he was on "The Howard Stern Show" explaining how he had his "drugs under control now" and knew how to use them responsibly.

Anna Nicole Smith
Another tragic drug overdose was Anna Nicole Smith. The model rose to fame when she appeared in "Playboy," becoming the 1993 "Playmate of the Year." She had a turbulent life, which included drugs, a child at 17, a marriage to an 89-year-old billionaire, court battles over his estate, the death of her son when he was 20, custody battles, and more. Her success may have brought her to the glamorous world of the rich and famous, but it also brought her many hardships.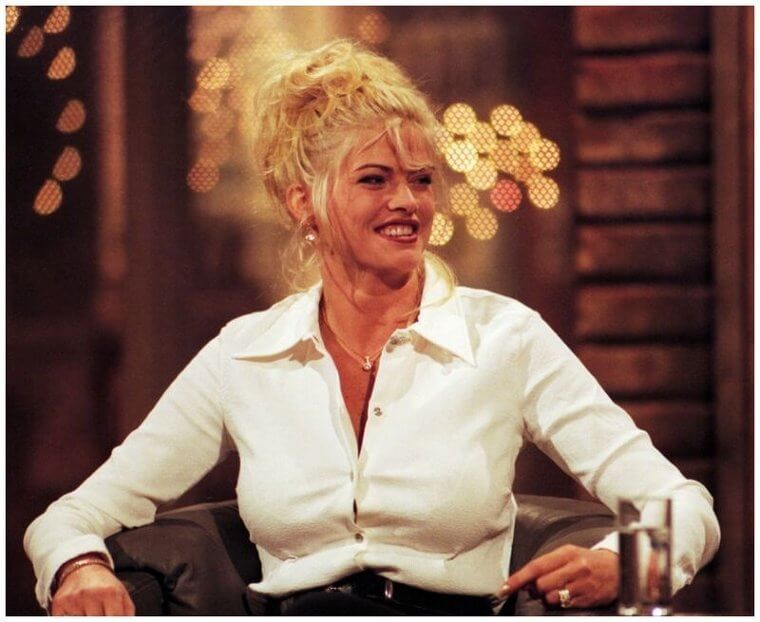 In February 2007, Smith's life came to an end in Florida at the Seminole Hard Rock Hotel & Casino. Smith always struggled with drugs, and after her son died just months earlier, she developed an addiction to prescription meds. After her death, the tests revealed that a whole assortment of prescription drugs was in her system.

John Belushi
SNL star John Belushi was a massive talent, and his roles in films such as "Animal House" and "The Blues Brothers" have gone down in history. He is a household name even though his career lasted hardly a decade, and had he not died young he may have become one of the comedy greats. We will never know what kind of work he would have done in the decades that followed his death.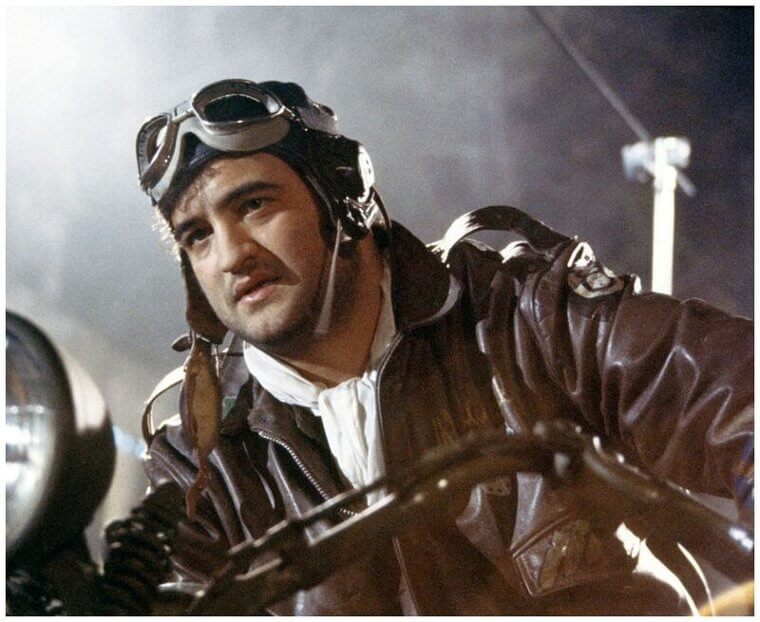 He was only 33 when he died in Los Angeles' famous Chateau Marmont hotel on March 5, 1982. Belushi had battled drug addiction for years and was able to kick his habit, but he later relapsed. He took a "speedball," which consists of both cocaine and heroin, and that did him in. A drug dealer named Cathy Smith spent 15 months in prison for his death, having injected him with the drugs. 

Coco Chanel
Unlike most on this list who met tragic, early ends, designer Coco Chanel lived a long, full life. She died in 1971, which was 87 years after she was born in 1883! The woman who revolutionized fashion had a place of death that was perfect for her: the Hôtel Ritz in Paris where she had been living for three decades. If only we all could spend our final decades, or even days, in such a luxurious location.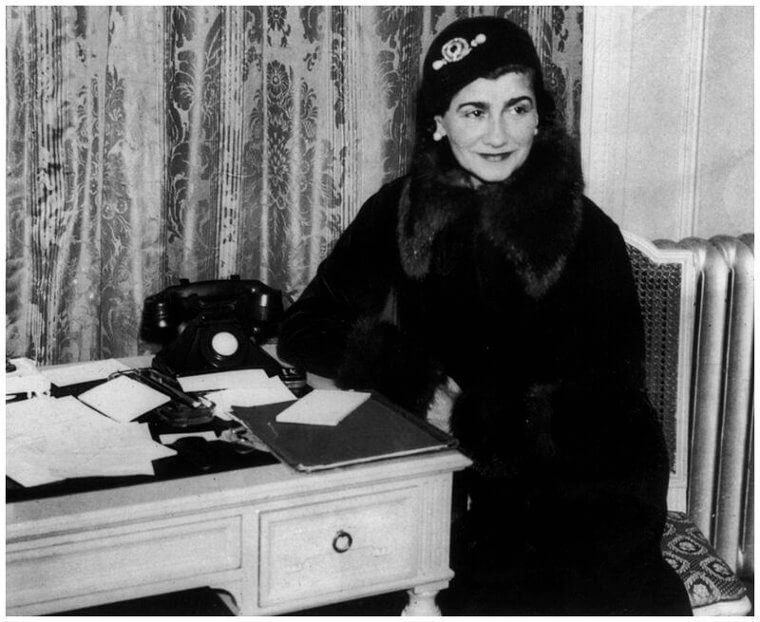 Chanel had been slowing down in her final years, and she went to bed early on her final night, saying to her maid, "You see, this is how you die." She kept at work until the very last day, though, so despite her old age and declining health, many were surprised that her time was up. Perhaps that was the secret to her longevity; the constant desire to create and carry on.

Nikola Tesla
Nikola Tesla is another person who made it to his 80s and passed away in a hotel. The Serbian-American inventor who revolutionized electricity was not paid commensurately for his engineering innovations. He had no money at the time of his death, and much of the time spent in the latter years of his life was with his pet pigeons. He had good health, but things took a turn when he was 81 and got hit by a taxi while crossing the road.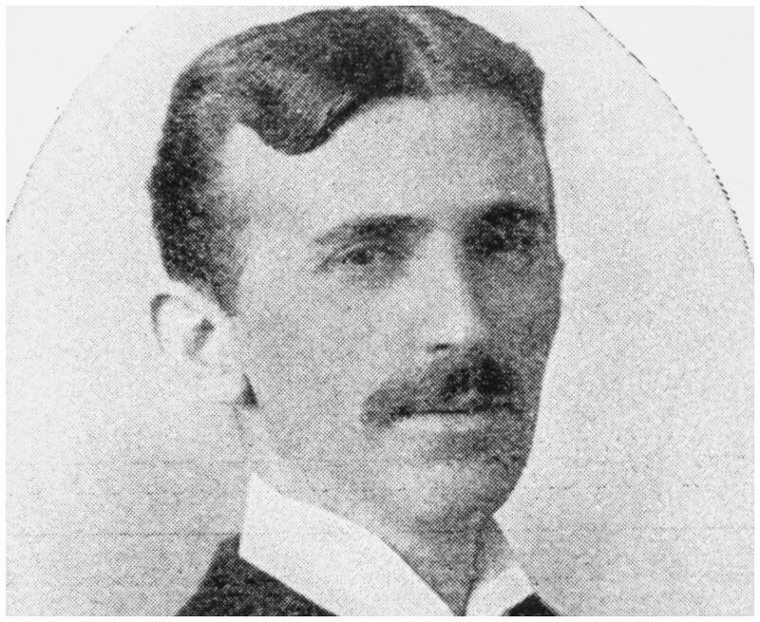 He broke three ribs and twisted his back, but he never went to see the doctor, as was his habit, and he would never recover from these injuries though he still lived for over five more years. He died of coronary thrombosis in 1943 when he was 86, alone in his room at the Hotel New Yorker, where he had been living for many years.

David Carradine
David Carradine became a star when he portrayed Kwai Chang Caine on the 70s television show "Kung Fu," and he was introduced to a new generation as Bill in Quentin Tarantino's "Kill Bill" saga. The beloved actor dabbled with drugs in his lifetime and even had some related arrests, and he indulged in the pleasures that life had to offer. One of these pleasures led to his death at the age of 72.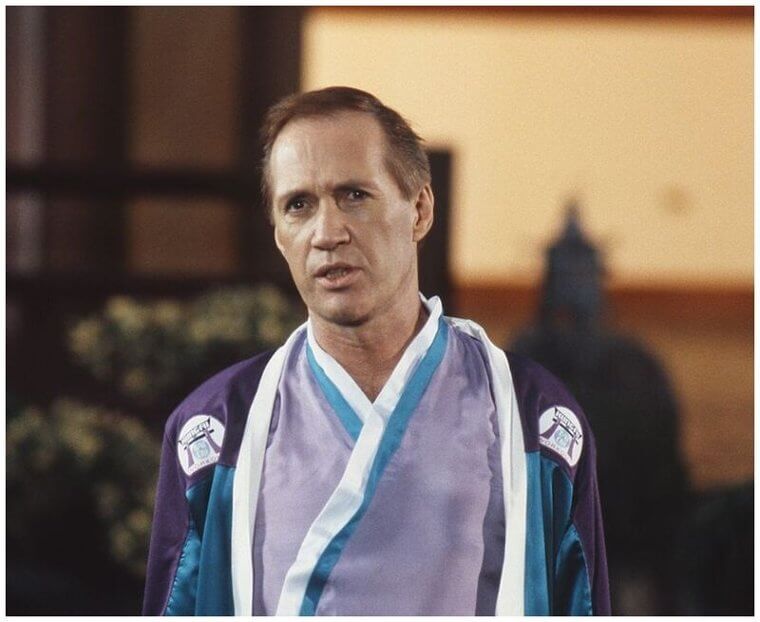 In 2009, Carradine was found dead at the Swissôtel Park Nai Lert Hotel in Bangkok, where he was filming the sports film "Stretch" which was released in 2011. Police believed that his death was a suicide, as his body was discovered in the closet where he was nude and hanging from a rope. However, it was later determined to be an accidental death as a result of autoerotic asphyxiation, which his ex-wives revealed he was into. 

Richard Wagner
The German composer Richard Wagner is often considered to be one of the most brilliant musicians in history, and his works such as "Ride of the Valkyries" are instantly recognizable by nearly everyone, even if they don't know the opera that it comes from. He has composed over 100 musical pieces, and he was working until the very end. He finished his final opera, Parsifal, a year before his death, despite being very sick with a series of angina attacks.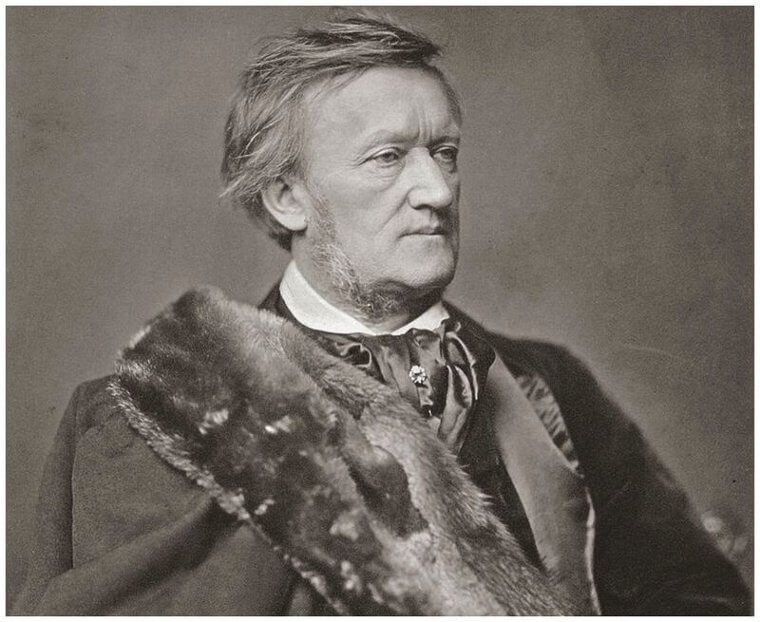 He went with his family to Venice for the winter that year, and on February 13, 1883, he had a hard attack that took his life. He was 69 years old and staying at Ca' Vendramin Calergi, a palazzo that today houses the Wagner Museum. The novel "Death in Venice" by Thomas Mann was partially inspired by his death.

Cory Monteith
Cory Monteith spent years in the industry getting just small roles before hitting it big playing Finn on the musical show "Glee." From that point on, he was a household name with what appeared to be a promising career ahead of him. However, the troubles of his earlier life stuck with him. He was only 13 years old when he started to have problems with substance abuse, and he ended up going to rehab when he was 19.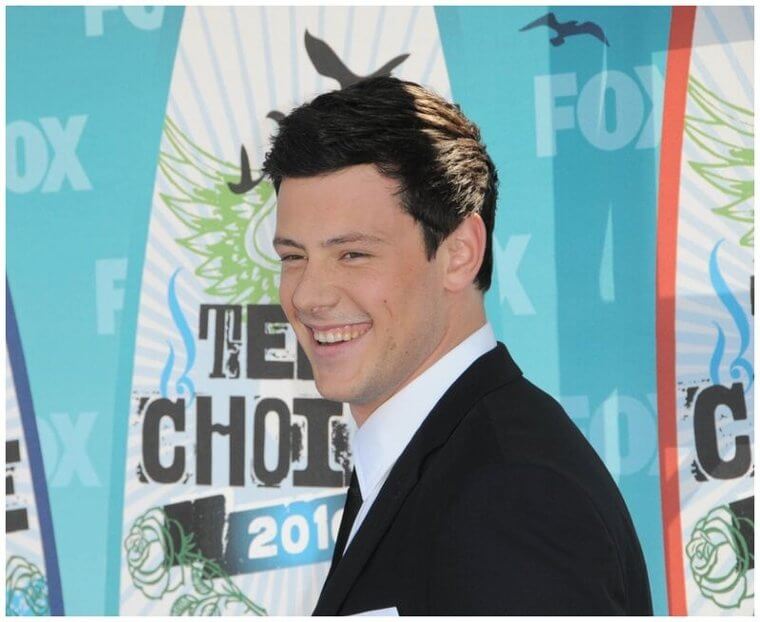 He relapsed over time, and in March 2013 he went to be treated for addiction. In July 2013, the 31-year-old star was staying in Vancouver's Fairmont Pacific Rim hotel for a week and was to check out on the 13th. He didn't come to check out as scheduled, so the staff went into his room which is where they found his body. His death was ruled an accidental overdose.

Nancy Spungen
The names Sid and Nancy define a tortured relationship. Sex Pistols bassist Sid Vicious and his girlfriend Nancy Spungen were punk rock icons in the 1970s, and they remain part of the cultural lexicon decades after their deaths. Sid was diagnosed with schizophrenia when he was 15. A few years later she went to London and got involved with Sid, and they were frequently in the press for various drug and domestic violence-related episodes.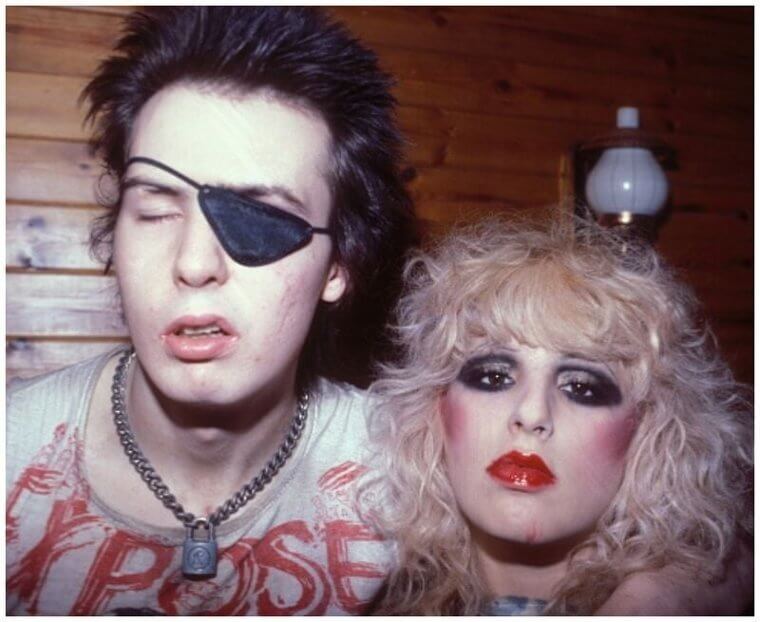 She was only 20 years old when it all came to an end when Sid stabbed her to death when they were living in New York's Hotel Chelsea. Sid got sent to Rikers Island and he was out on bail after going through a detox. However, he bought heroin right after he got out, and was dead within a day. Sid had a death pact with Nancy, so many believe his overdose was not accidental. 

John Candy
John Candy is another comedy great who died at too young an age. The "Second City" veteran was one of the biggest names in comedy in the 70s, 80s, and early 90s, but it came to a sudden, tragic end in 1994 when he was 43 years old. The "Uncle Buck" and "Planes, Trains, and Automobiles" star was in Mexico shooting for the film "Wagons East" when he died of a heart attack at the Camino del Parque hotel in Durango.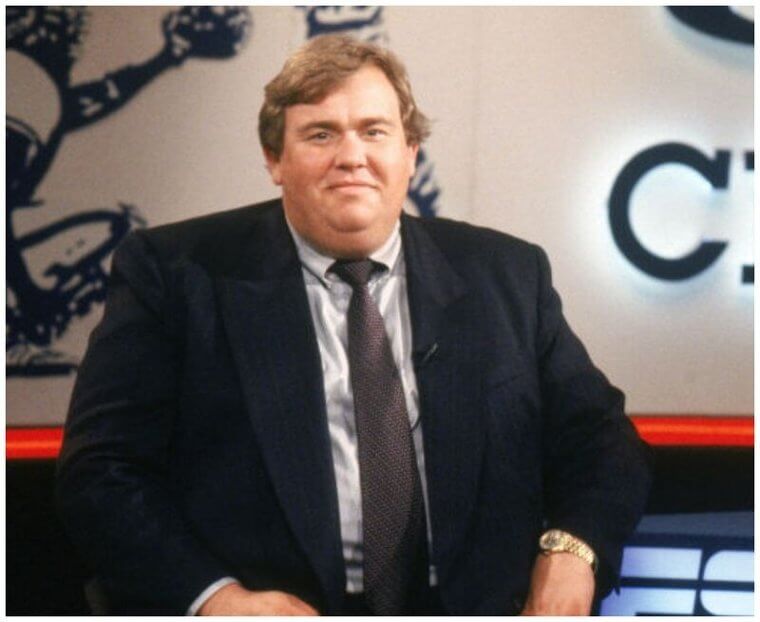 His death at 43 was attributed to many factors. He was obese, weighing over 300 pounds, and was known to binge eat. He also occasionally did drugs in addition to being a heavy smoker and drinker. He had tried to lose weight many times and even succeeded once in losing 100 pounds in a single summer, but his efforts were not successful in getting him to a healthy weight.

Jimi Hendrix
Guitar god and psychedelic rock pioneer Jimi Hendrix left his mark on the music world before his death in 1970 when he was only 27 years old. The same elements that arguably contributed to his success may have also been what did him in the end. He did a lot of drugs, including LSD which certainly freed him creatively to explore the soundscape that he did.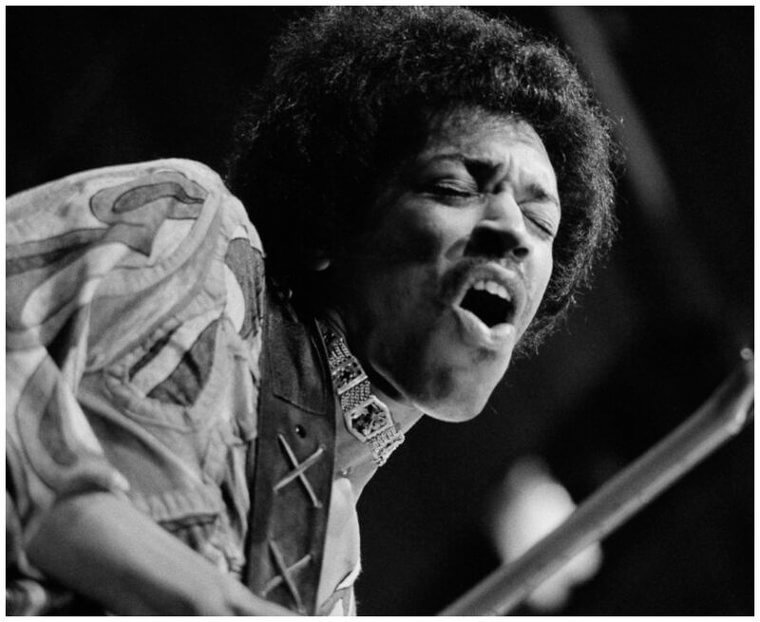 However, the variety of substances he put into his body also negatively affected him both physically and mentally, and he was prone to violent episodes. On September 18, 1970, after a few days of being overly exhausted and possibly having influenza, Hendrix died, having taken too many sleeping pills and choked on his vomit, though many fans suspect there may have been more to the story. He was staying at the Samarkand Hotel in London where his girlfriend Monika Dannemann was living.

John Pinette
Comedian John Pinette got off to an illustrious career start when he got to go on tour with Frank Sinatra. From thereon he had great success appearing on talk shows, films, and series, and one of his best-known parts was on the final episode of "Seinfeld." Perhaps his most accomplished work in his career was starring as Edna in the musical "Hairspray," first in the touring cast and then on Broadway.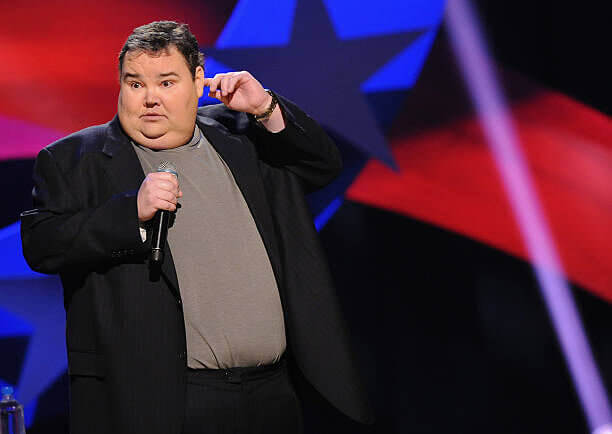 Pinette was not the healthiest of guys, and he was not afraid to poke fun at his size in his comedy. His debut comedy album was titled "Show Me the Buffet." He had heart and liver disease, and he also had to go to rehab due to an addiction to prescription meds. The comic lost his life when he was just 50, having died of a pulmonary embolism in 2014. He died at Pittsburgh's Sheraton Hotel.

Lisa Lynn Masters
Model and actress Lisa Lynn Masters went to school for journalism and got work as a newscaster, and she has appeared in many film and television shows. There were many high-profile projects she appeared in, including the film "The Stepford Wives" and shows such as "Ugly Betty" and "Gossip Girl."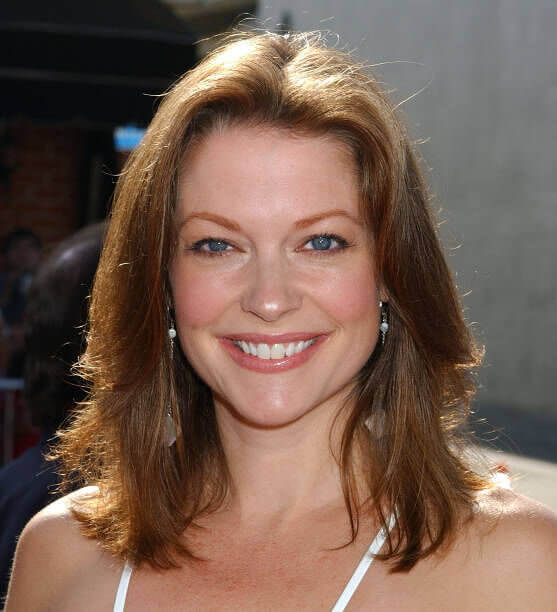 Despite these solid credits, she never really hit the big leagues. Her appearances were typically in small parts which in the case of the TV shows were not recurring over multiple episodes, and a few decades into her career she was still looking for her big break. Perhaps that is why she was dealing with depression (though we also know that depression afflicts many of even the most successful stars). In 2016 when she was 52, she was in Peru staying at the Nuevo Mundo hotel on a modeling assignment when she committed suicide. 

John Entwistle
John Entwistle was the bassist from The Who, and he is considered to be one of the greatest bass players in history. He was with the iconic band from their early years in the 60s and all the way through their classic period before leaving the group in 1983, though he rejoined a number of times over the next two decades. Along with his fellow group members, in 1990 he was inducted into the Rock and Roll Hall of Fame.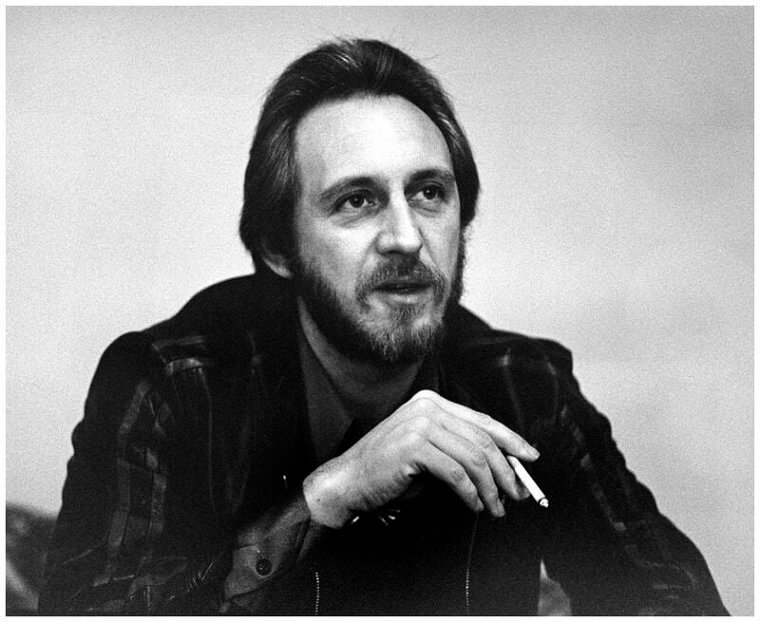 In June 2002 when he was 57, he was all set to start on the group's U.S. tour, but he ended up passing away in the Hard Rock Hotel and Casino in Paradise, Nevada the night before the first show. He suffered from heart disease and was a heavy smoker, and his death was found to be from a heart attack brought on by cocaine use. 

Moses Malone
Moses Malone had a long-running and successful professional basketball career, starting when he joined the ABA team the Utah Stars in 1974. He joined the NBA in 1976, signing with the Houston Rockets, and he retired from the NBA in 1995, playing for the San Antonio Spurs in his final year. He led the league in rebounds for five straight seasons in the 80s, and if you combine stats from the two leagues he is third place all-time for total rebounds and ninth place for career points.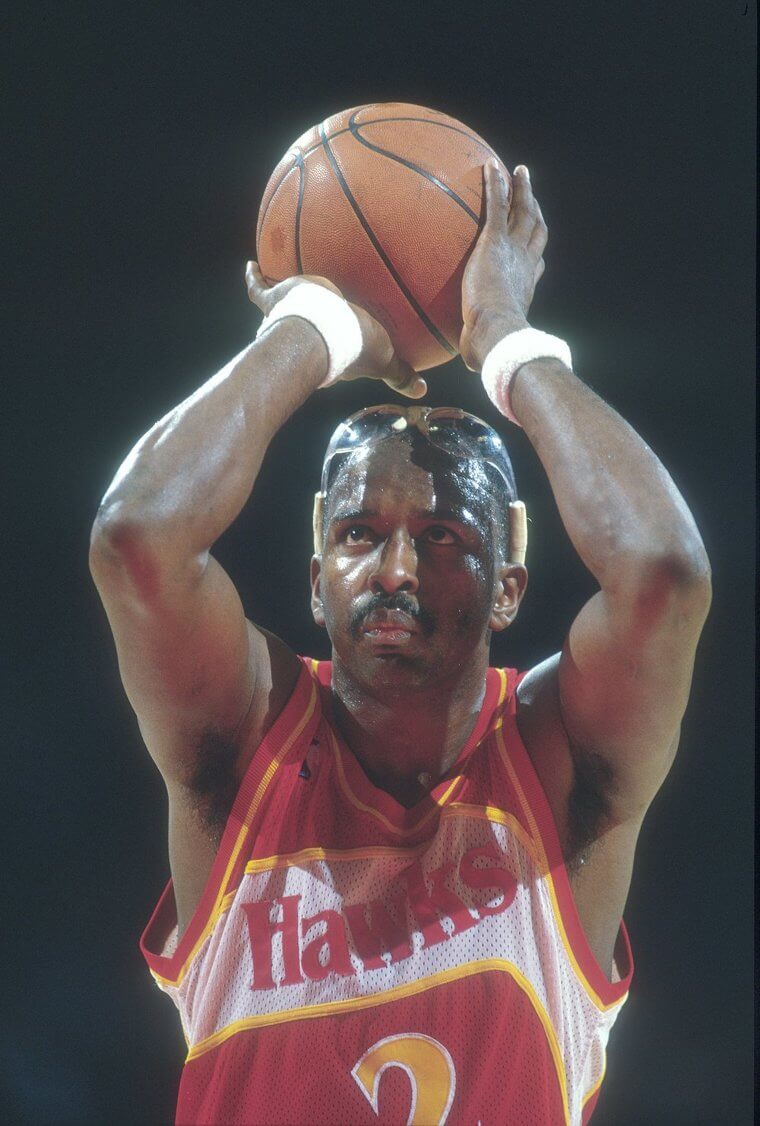 He was in the Hall of Fame and was a three-time MVP in the NFL. Perhaps he overworked his body in his career because when he was 60 years old he died of heart disease. It was in 2015, and he was staying at the Waterside Marriott in Norfolk, Virginia where he was set to play in a golf tournament for charity.

Robert Pilatus
Rob Pilatus was half of Milli Vanilli, one of the hottest new groups in the late 80s and early 90s. However, they soon became less known for their music and more known for the lip-syncing scandal when the world found out that they did not actually sing their own songs. They even have to give back their Grammy award which they had won in 1990 for Best New Artist.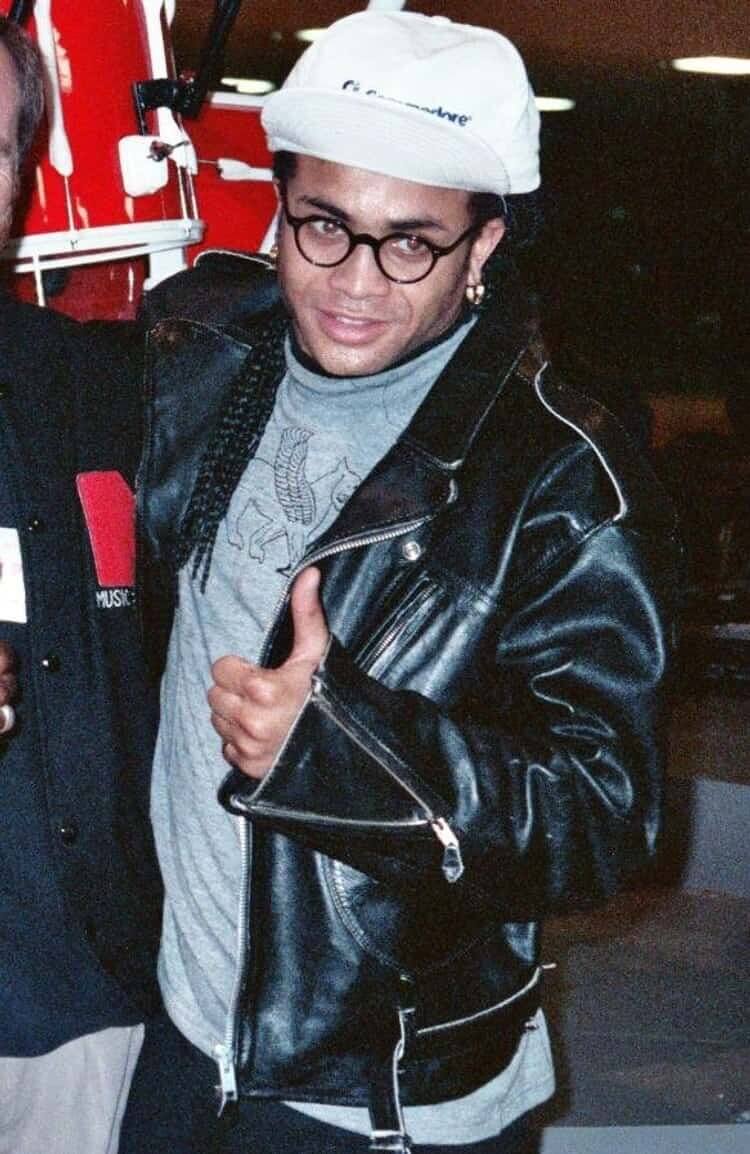 A few years after they debuted, they were done, and a subsequent album singing in their own voices ended up failing. Pilatus was on top of the world only for it all to come crashing down, and in the aftermath, he had many problems, including drugs, and he actually spent three months in prison for attempted robbery, assault, and vandalism. The duo was working on a comeback in 1998 when Pilatus died of an overdose at a hotel in Frankfurt.

Divine
Drag queen Divine made regular appearances in director John Waters' films which included the classic cult films "Pink Flamingos," "Female Trouble," and "Hairspray," and the duo shocked moviegoers by showing them plenty of over-the-top and smutty material which had never been depicted on the big screen before. Divine became a countercultural icon and was given the nickname "The Goddess of Gross," and if you see their films you will understand why.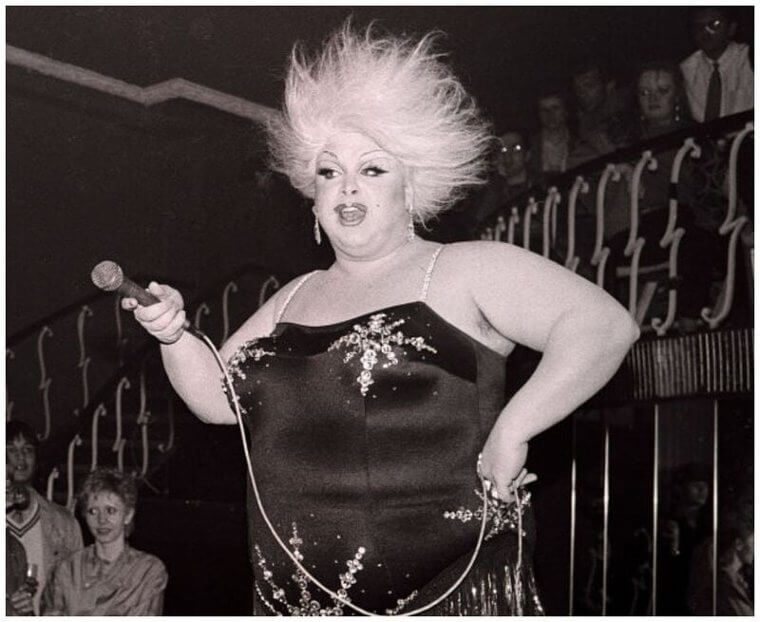 Divine was certainly large and in charge, and that may have led to some health problems, including an enlarged heart, which is a condition known as cardiomegaly, that got stressed and ended up leading to the star's death. On March 7, 1988, just weeks after the film "Hairspray" came out, Divine died of heart failure at the age of 42 in LA's Regency Plaza Suites hotel, which is no longer in operation.

Michael Hutchence
Michael Hutchence co-founded the iconic Australian band INXS and was their frontman for two decades. The group is one of the bestselling ever from Australia, with over 80 million albums sold around the world. They have 12 albums, ten of them from their prime period in the 80s and 90s, and a turning point came for the group when their leader died in 1997, leaving them without the man who was not just their lead singer but also one of their primary songwriters.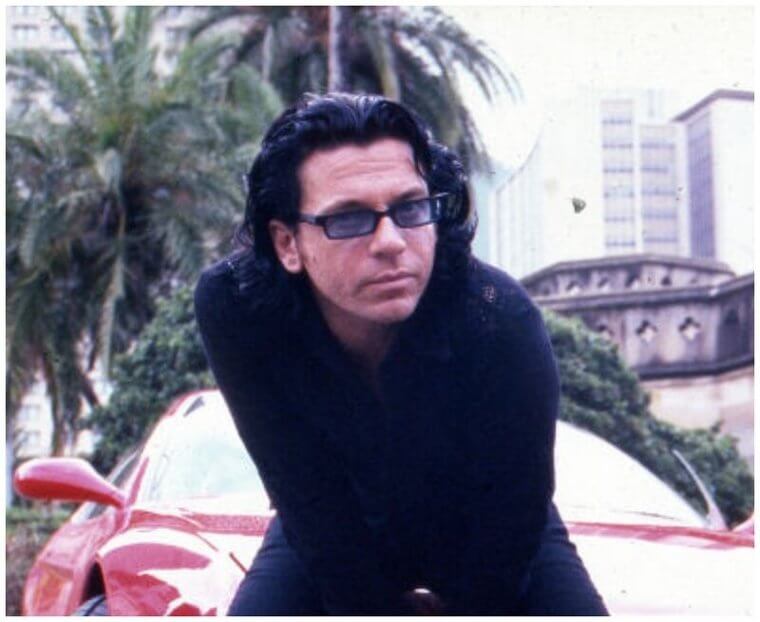 Hutchence's death was by his own hand. He killed himself while he was staying at the Ritz-Carlton Double Bay in Sydney. His death followed a custody battle he had been fighting for his daughter, a period in his life that was reportedly very difficult for him, and on the morning of his death, he had made several phone calls that were said to be incoherent. 
David Gest
David Gest is best known as the ex-husband of Liza Minnelli, to whom he was married from 2002 through 2007. The couple had a turbulent marriage and their antics often became tabloid fodder. Outside of his association with the Minnelli/Garland spawn, he produced the 2001 "Michael Jackson: 30th Anniversary Special" which reunited Michael with his brothers on stage for the first time in 17 years.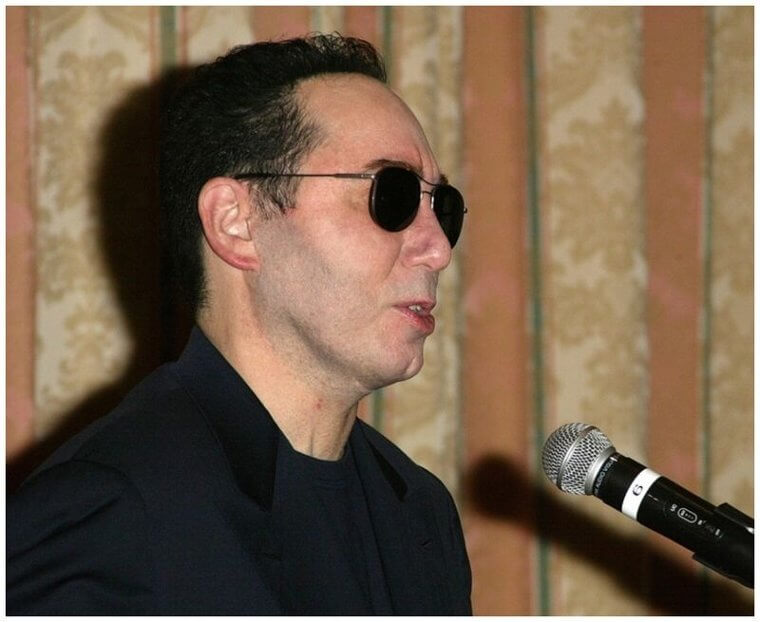 Gest was on "Celebrity Big Brother" in 2016 but left the production as the result of an infection. He was dead soon after. He was staying at the Four Seasons in East London when he had a stroke and died in the hotel room at the age of 62. We wonder if stress was a factor in his death, as he had a gambling problem and in the months leading up to his death apparently had built up a debt of half a million pounds. 

Eugene O'Neill
The famous playwright Eugene O'Neill is known for his work "Long Day's Journey into Night," which is often listed among the greatest American plays ever written. O'Neill became a Nobel laureate in literature, and he revolutionized American drama, introducing realism into it as well as writing about diverse characters outside of the societal mainstream who spoke in American vernacular tongues. On top of his own achievements, his daughter Oona married Charlie Chaplin.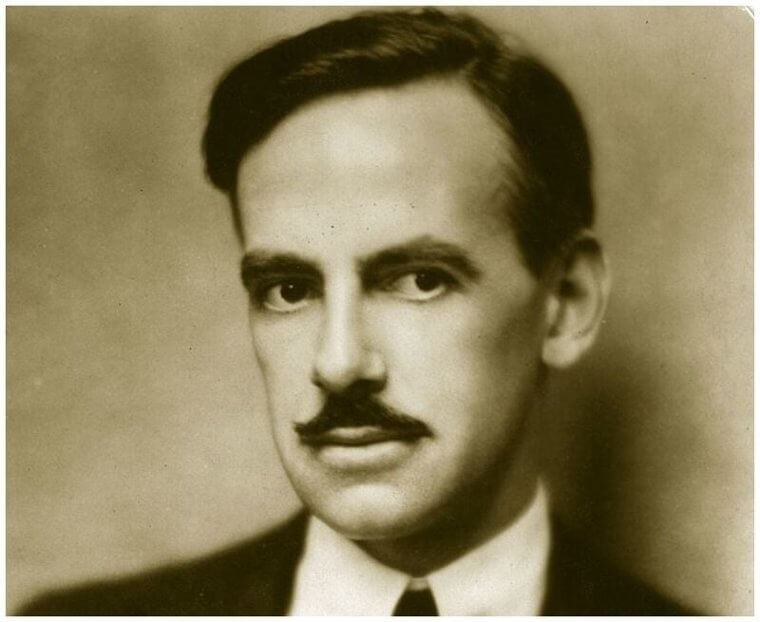 O'Neill was in Boston staying at the Sheraton when he died of pneumonia in 1953. Prior to that he had a number of health problems, including tuberculosis, alcoholism, depression, and a tremor in his hands which prevented him from writing. Interestingly enough, O'Neill was born in a hotel room as well, and shortly before dying, he made the observation that it was in a hotel room that he entered into the world and would also exit from it.

Bob Saget
The most recent entry to this list was the shocking, tragic death of Bob Saget in January 2022. The beloved comic is known by many for his lovable role-playing Danny Tanner on "Full House" as well as his time hosting "America's Funniest Home Videos," but many fans know that those family-friendly appearances are a far cry from his foul-mouthed standup material.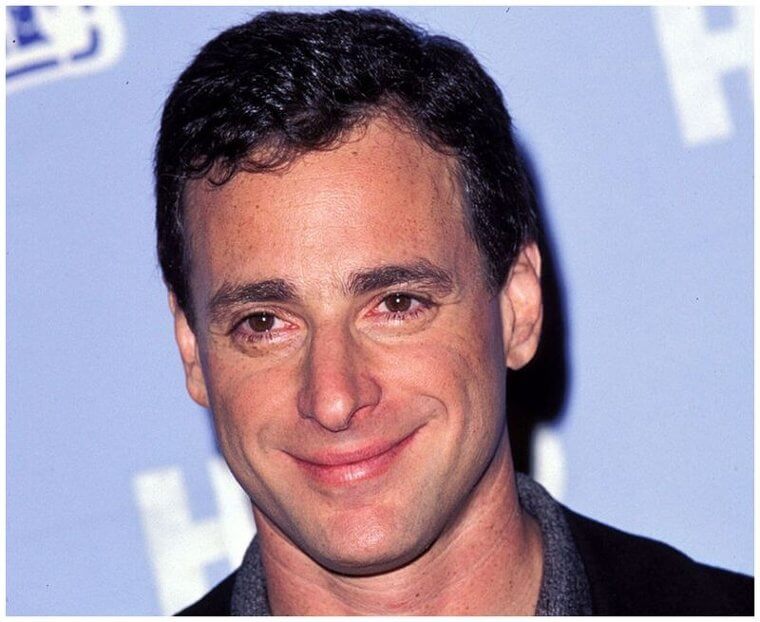 Whether he was doing something that was appropriate to younger audiences or was being his raunchy self, Bob Saget always made people laugh, and being able to appeal to a large audience was a big part of his gift. It took about a decade for his career to get going, and once it did he had more than three decades where he was a household name. Sadly, when he was 65 years old and was touring in Florida, he mysteriously died while staying at the Ritz.

Well-Known Figures Who Passed In 2021
2021 was a tough year for many of us, and sadly the world has lost a lot of good people since the beginning of the year. Many of them are famous celebrities who have touched our lives in one way or another whether they be film stars, comedians, baseball players, or whatever they might be.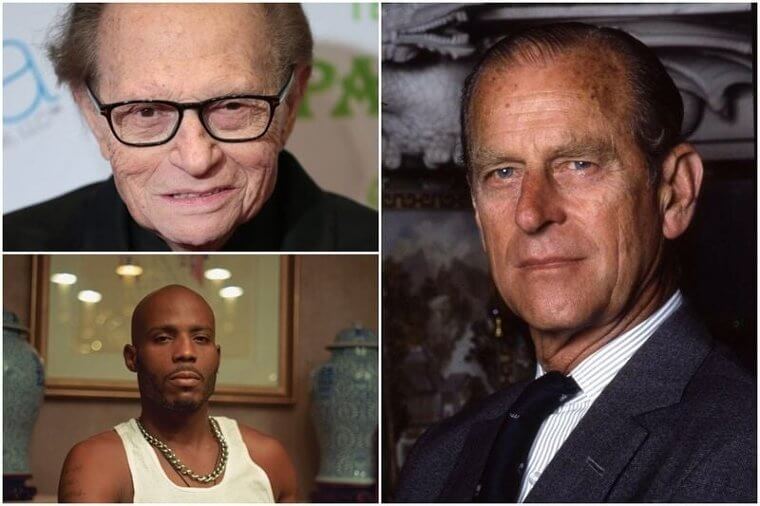 In loving memory of many celebrities who died this year, here's a list of some of the more recognizable names whose passing will be mourned by fans and family alike.
Hank Aaron, 87
One of the biggest and oldest baseball superstars in the history of the sport, "Hammerin' Hank" Aaron was a constant figure in Major League Baseball for 21 seasons as a player for Milwaukee and Atlanta Braves. He was the first player to break Babe Ruth's home run record in 33 years in 1974, coincidentally setting a record himself that would remain untouched for the same period of time.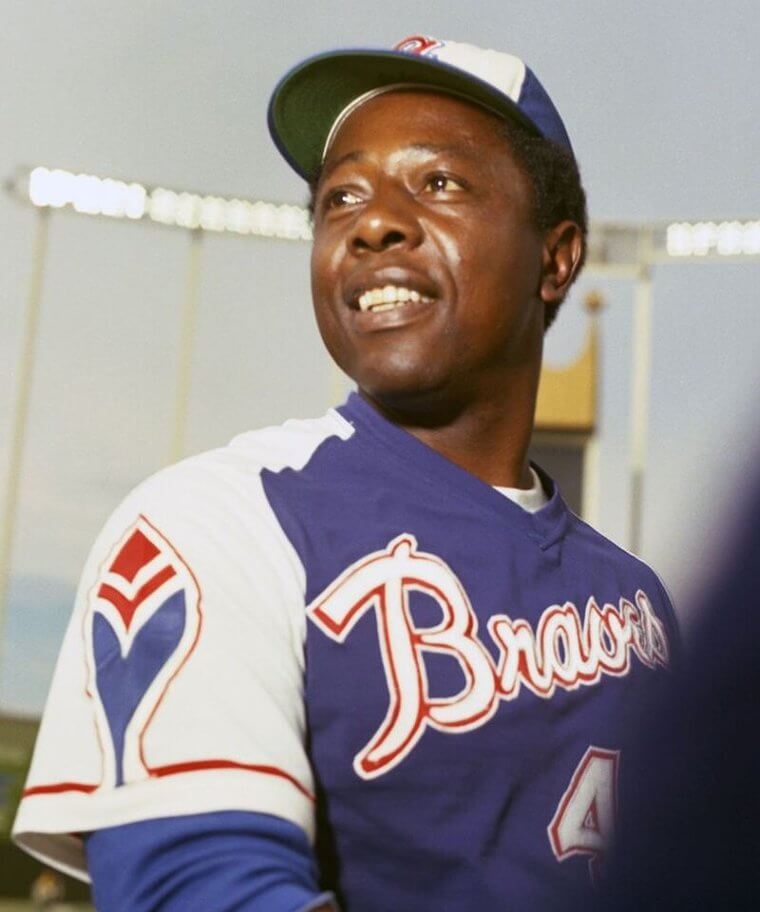 After a lengthy and colorful career of 21 seasons, Hank Aaron retired but remained attached to the sport in a more managerial capacity, serving as an executive for the Milwaukee Braves. The baseball superstar passed away on January 22nd earlier this year of natural causes.
Charles Grodin, 86
Charles Grodin is one of the most famous faces in American comedy and amused audiences with his deadpan sense of humor since the 1980s. The veteran actor and comedian has appeared in quite a number of films, including famous '80s and '90s blockbusters such as The Great Muppet Caper, Midnight Run, and Beethoven.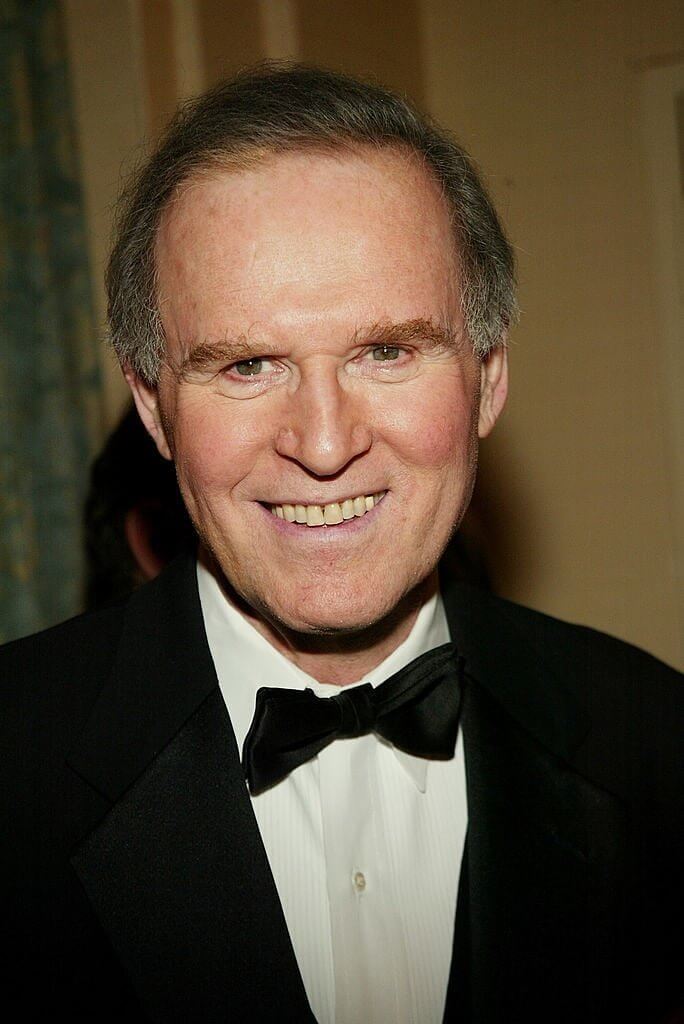 Aside from his on-screen performances, Grodin was also busy behind the scenes, writing many books and plays as well, going on to win an Emmy for his work in the 1977s Paul Simon Special. Sadly, he passed away on May 18th earlier this year.
James Michael Tyler, 59
Before James Michael Tyler won the hearts of millions playing the role of Gunther in NBS's hit comedy Friends, he actually worked behind the camera, starting out as a production assistant and assistant film editor. He was also an amateur musician and was a public advocate for cancer awareness. He also made appearances in small roles in numerous films.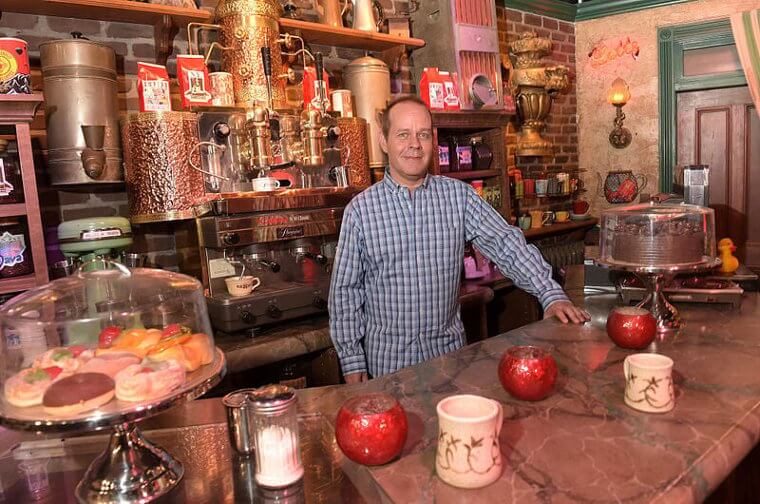 The actor was diagnosed with prostate cancer a couple of years back, which ended up being the cause of his death earlier this year on October 24th. Though his legacy isn't huge, he will still be mourned by many who enjoyed his antics on TV.

Ed Asner, 91
While most widely known for his role as Carl in Pixar's classic Up to modern audiences, Ed Asner has been around for a long time on TV. Asner won an Emmy award for his superb performance as Lou Grant in The Mary Tyler Moore Show. Asner also had roles in films and starred along with some of the biggest Hollywood stars of his time such as John Wayne.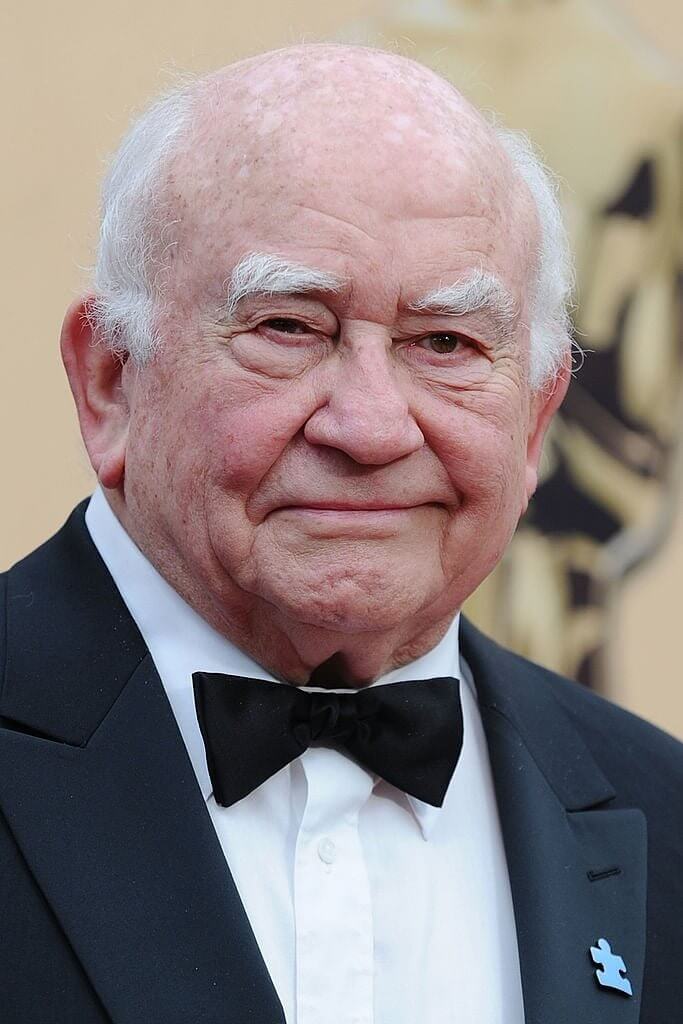 Asner also took an active interest in politics and charity work. The actor died on August 29th earlier this year, though the cause of death hasn't been made public.
Christopher Plummer, 91
Christopher Plummer rose to prominence as a stage actor, eventually making his way to the big screen. The illustrious actor went on to receive two Tony and Emmy awards appearing in 118 films, 17 stage plays, and 71 TV shows. His most notable film appearance before his death was in 2019's  Knives Out.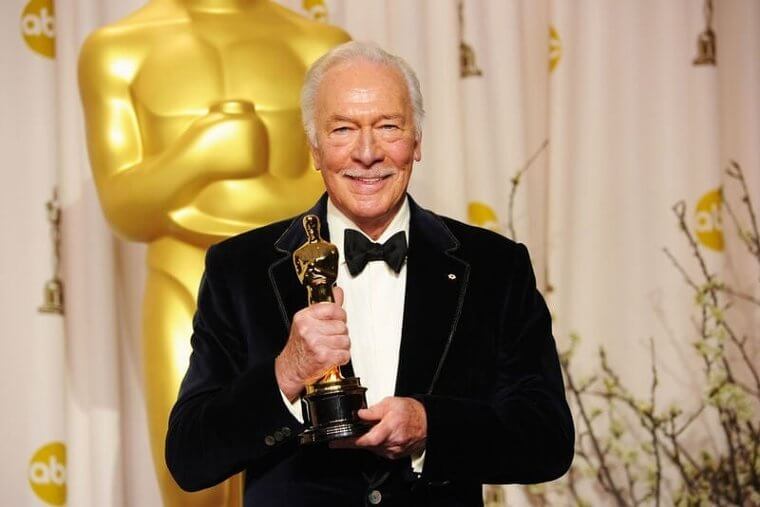 The extraordinary actor made his mark in 1965's The Sound of Music, playing the role of Captain Von Trapp. He published his own memoir in 2008 and was a patron at the Theatre Museum in Canada. The actor died at his own home on February 5th this year after being bedridden for a couple of weeks after receiving a blow to the head.

Larry King, 87
CNN's legendary Larry King needs no introduction, being an international celebrity long before the internet even became a thing. The veteran TV and radio host had been around the news media scene since the 1950s and gained a reputation for his insightful and detailed interviews with famous celebrities and prominent political figures. King gained international acclaim after starting to host the Larry King Show in 1985.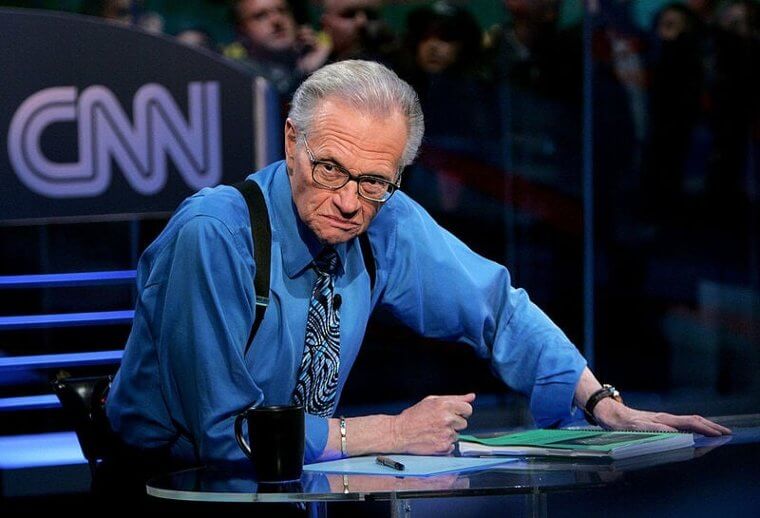 The show was CNN's longest-running and most-watched show, many even alluding the network owes a lot of its tremendous success thanks to this one man's influential presence. The veteran broadcaster passed away on February 13th earlier this year after contracting COVID-19.
Willie Garson, 57
A staple face on TV for decades, Willie Garson is mostly recognized for his role as Stanford Blach in the hit TV show Sex and the City. He was also a regular face in other hit TV shows like White Collar and Stargate SG-1. His popularity as Blach led him to appear in the subsequent high-grossing Sex and the City movies as well.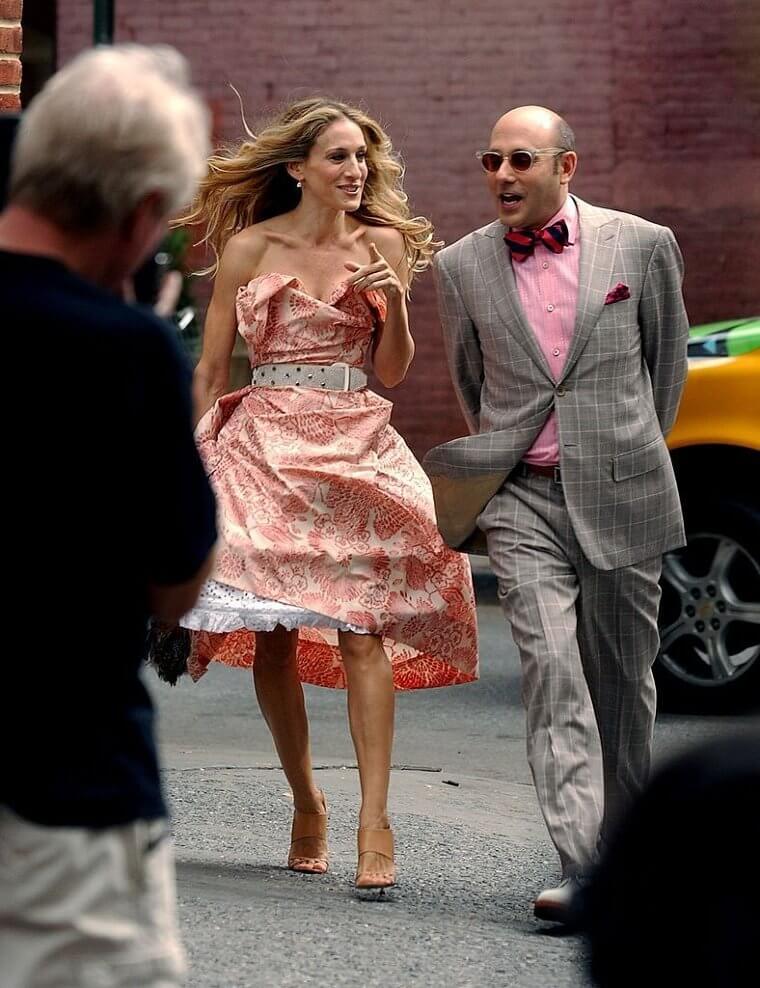 Garson was also a veteran film actor, appearing in over 55 movies in the span of his career. The actor died on September 21st  earlier year after suffering from pancreatic cancer for a number of years. 
DMX, 50
One of the few hip-hop artists whose career took off in the '90s in the early heydays of hip-hop, DMX's death hit us hard. Born Earl Simmons, the prolific artist has a large body of work in his musical career with Grammy-nominated tracks like Get at Me Dog, Belly, and X Gon' Give It to Ya.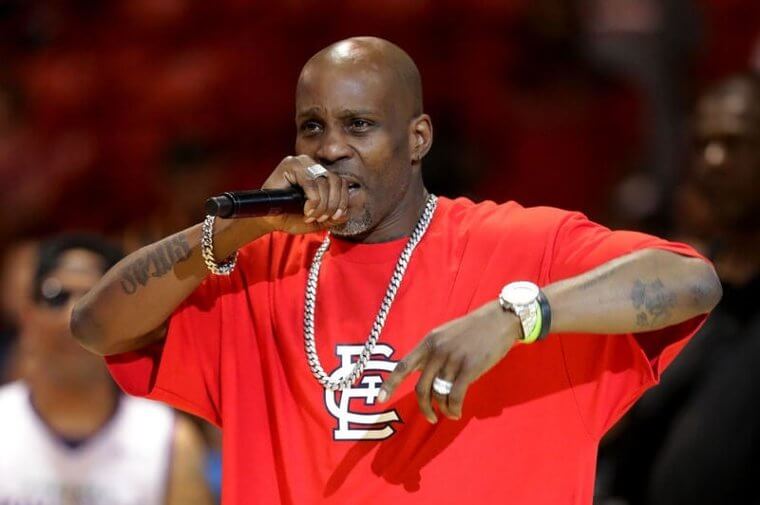 The actor also made a career in acting and also authored his own autobiography E.A.R.L.: The Autobiography of DMX. The rapper also got into a lot of trouble, getting into feuds with fellow rappers. DMX died on April 9th, a few weeks after suffering a cocaine-induced heart attack.

Norm Macdonald, 61
One of the few comedians capable of delivering the raunchiest joke with a straight face, Norm MacDonald was another of America's prodigal stand-up comedians. His jokes were so off the script that at one point he was taken off the SNL show as its anchor after hosting the show for three years.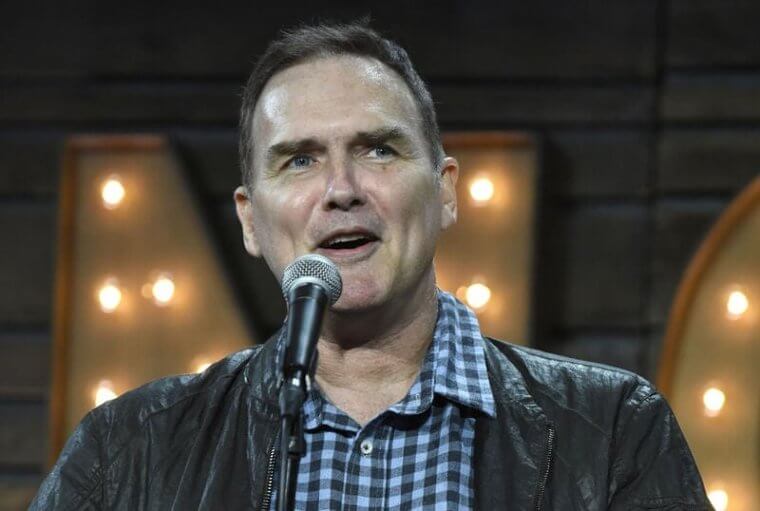 Macdonald demonstrated his comedy chops not only through his standup comedy routines but in movie and TV roles as well such as Dirty Work, Dr. Dolittle, Billy Maddison, and more. The veteran comedian died on September 14th earlier this year after a prolonged and private battle with cancer.
Charlie Watts, 80
The legendary Charlie Watts needs no introduction to anyone who has had even a passing interest in music in the last 60 years. The drummer for Rolling Stones was the most level-headed of the bunch and probably was the main reason the band could stay together despite all the crazy antics and shenanigans of the other members.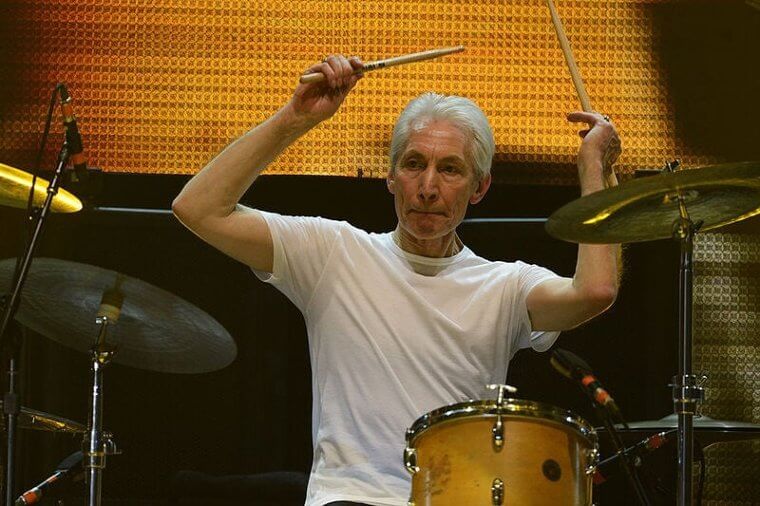 Watts had a lifetime commitment to music and actively played in concerts until 2019. Often referred to as one of the most skilled drummers of all time, Watt's demise on August 24th earlier this year was a heavy blow to music fans all over the world listening to Rolling Stones for decades.
Dustin Diamond, 44
Very few celebrities in this list have a colorful resume like Dustin Diamond who, aside from being a part-time actor also worked as a director, part-time wrestler, director, and musician. But he was best known in pop culture for his role as Samuel "Screech" Powers in the hit TV show Saved by the Bell. After the show ended in 2000, the actor took up stand-up comedy, finding success.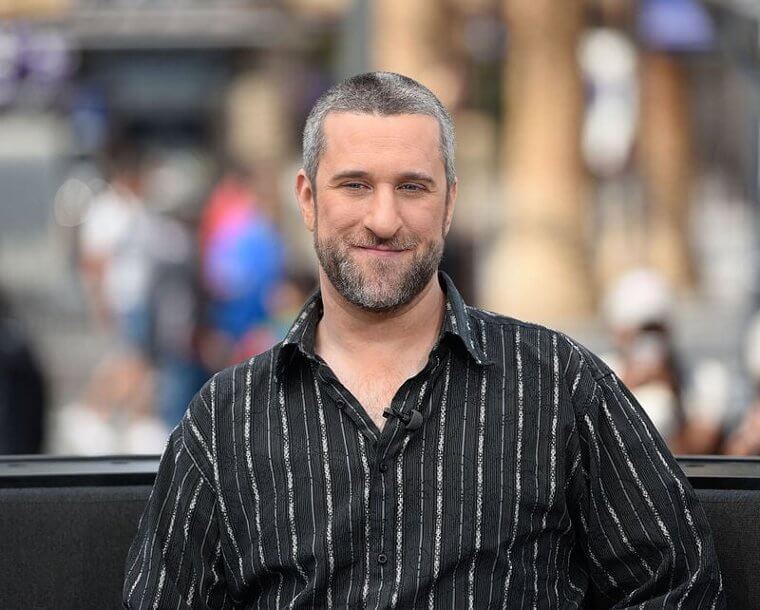 Unfortunately, the actor was diagnosed with a malignant form of cancer known as carcinoma, which affects the lungs, a couple of weeks before his death on February 1st earlier this year. 
Ned Beatty, 83
Starting his acting career in the early '70s, Ned Beatty appeared in a staggering 160 films over a span of more than 50 years. The veteran actor also spent a considerable amount of time on TV as well, with roles dating back to the beginning of his film and acting career.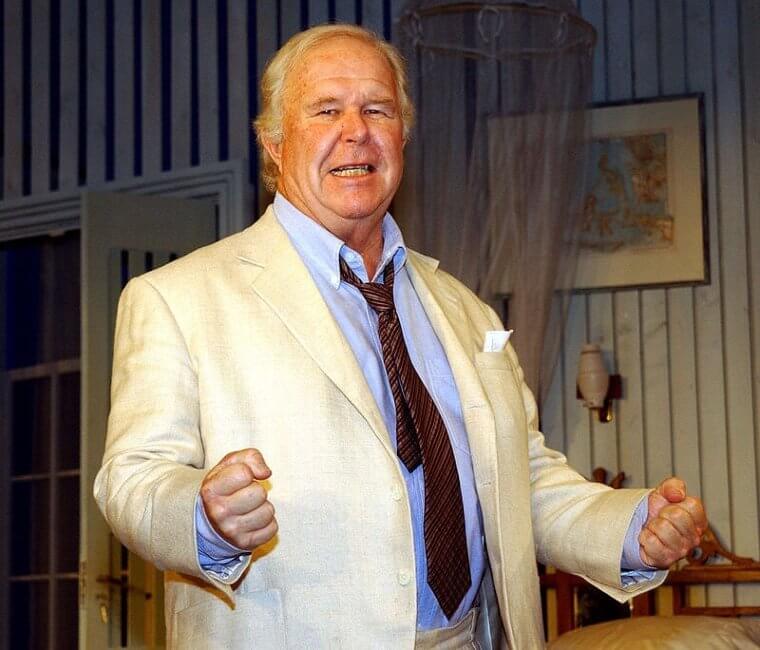 Beatty made his debut in the 1972 film Deliverance and is probably best known to modern audiences for his voice work for Lotso in Toy Story 3 as well as Tortoise John in the 2011s animated film Rango. The iconic actor passed away of natural causes on June 13th.
Dean Stockwell, 85
An avid actor since his childhood, Dean Stockwell spent an entire lifetime in Hollywood, growing up acting with Hollywood legends like Frank Sinatra, Errol Flynn, and more. Stockwell dipped his toes in both movies and TV shows in his life, but stage acting always remained his constant passion. His most notable Broadway work was the play Compulsion, which went on to receive a film adaptation.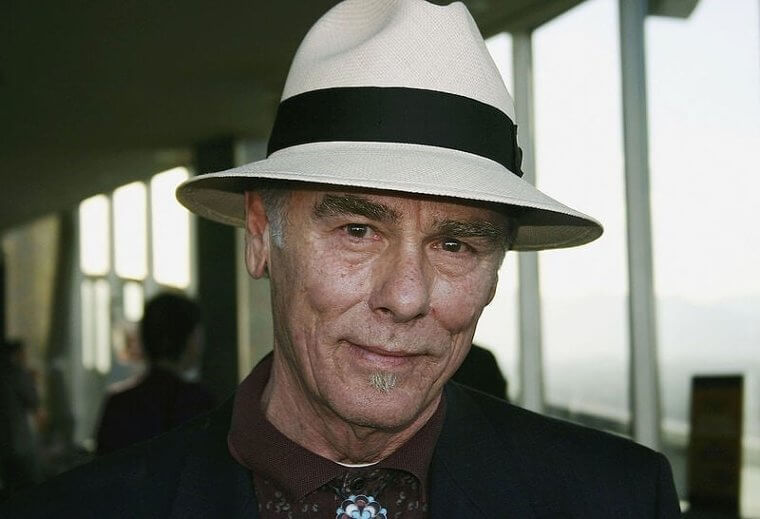 The actor also appeared in two of the most iconic sci-fi properties on TV: David Lynch's Dune and the early 2000s reboot of Battlestar Galactica. Stockwell passed away peacefully in his sleep of natural causes on November 7th.
Michael Constantine, 94
Another old school actor who passed away earlier this year, Michael Constantine had a lengthy TV career of nearly five decades. He is probably best known for his role as Gus Portokalos in My Big Fat Greek Wedding. The actor also won an Emmy Award for his role as Principal Kaufman in ABC's Room 222.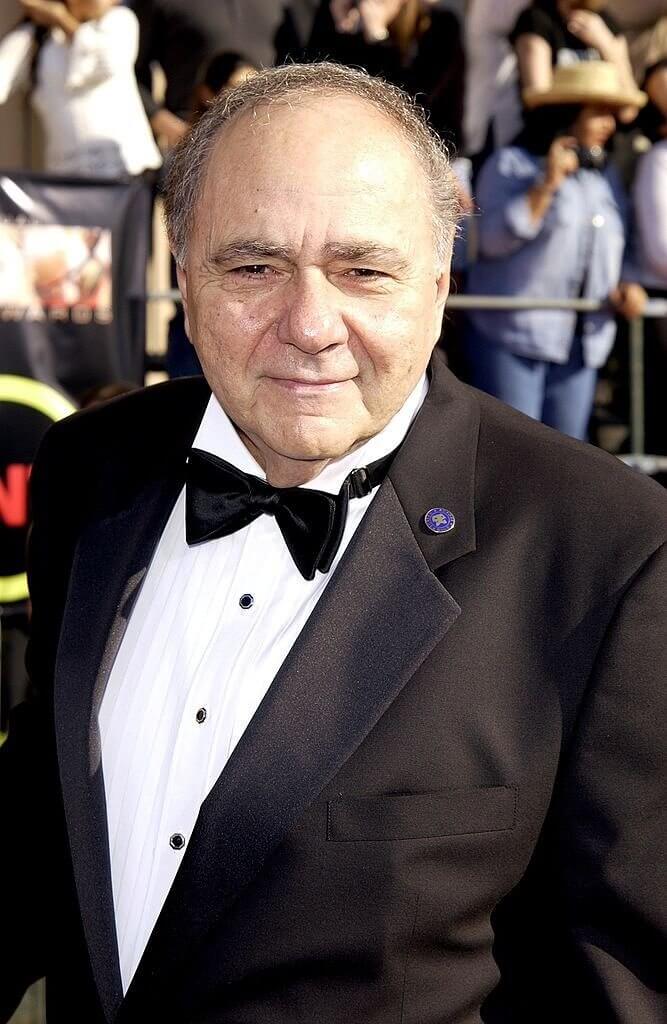 The actor was loved by friends, family, and colleagues alike. Constantine has also appeared in a lot of films, mostly playing supporting roles. The actor passed away from natural causes at the age of 94 on August 31st.