Howard Stern, the self-proclaimed "King of All Media" has been in contention for the most iconic, revolutionary radio host in history. For over 40 years he's pushed the envelope on air. From mafia members to pornstars like Jenna Jameson, who starred in an 'interesting' underwear episode, to WWE wrestlers, Stern knows how to poke the fire with his guests to provoke those big flames. Moonlighting as somewhat of a rock-and-roll alternative therapist, Stern often helps them with issues they didn't expect would be discovered, let alone addressed or resolved. Not all of his interviews go as planned, however, and many a rocky road has been traveled. Here are Revealing Celebrity Moments on Howard Stern.
Donald Trump
Donald Trump spent a lot of time on The Howard Stern Show during his time as a businessman and reality TV star. Unbeknown to him, he made it very easy for anyone opposing him in the 2016 election that wanted video evidence of him admitting to non-presidential behavior.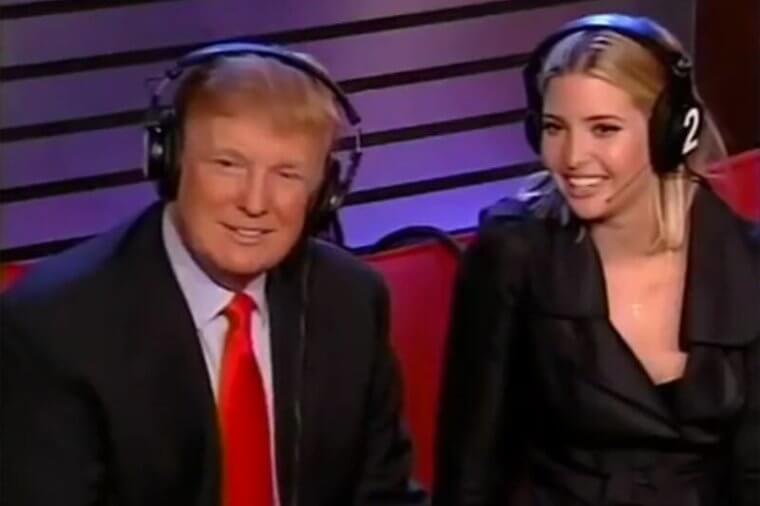 During his campaign, these interviews of The Donald were used to demonstrate his shallow judgments on women, and other behaviors that some would deem unbefitting of a president. Ultimately, Trump won the election, and his appearances on the show didn't halter him at all.
Emily Blunt
In 2015, actress Emily Blunt appeared on The Howard Stern Show and got a lot more than she bargained for from Howard's interrogation style of interviewing. Stern repeatedly questioned her about rumors of her cheating on Michael Bublé. She replied, "It's complicated … I'm going red! … I never want to talk about it."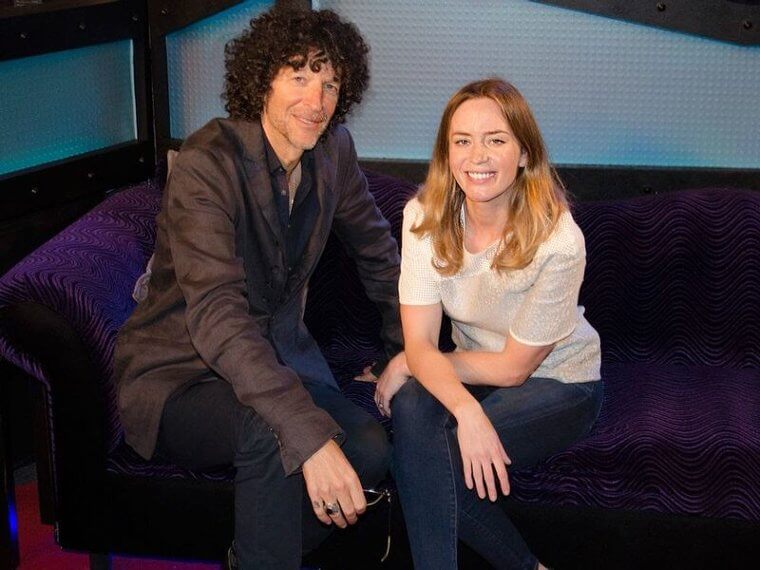 Stern tried some role-playing to help her move on, "You want me to give you closure? Pretend right now I'm Michael, and talk to me about what went wrong, and I'll answer you as Michael." said Stern. Blunt firmly and politely refused, and the topic was changed.
Lou Bellera
Howard Stern is often regarded as the antagonist to many clashes that occur on his show. When Lou Bellera was a guest, Stern was not the one to poke the bear. Bellera was Amy Fisher's then-husband, he was invited on The Howard Stern Show after appearing in a sex tape with her.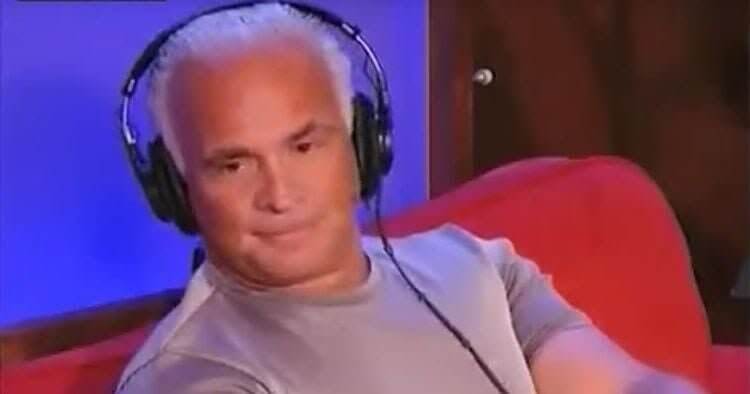 Artie Lange, Stern's sidekick, was the one to throw one-liners and sideways comments his way on this day. Even after Bellera threatened to "throw him a beating", Lange didn't back down and continued to aggravate the tough guy. Fortunately, no punches were thrown.
Jay-Z
Legendary rapper Jay-Z appeared on The Howard Stern Show in 2010 to promote his autobiography. While given the chance to speak, and open up, Jay-Z soon found himself in, what presented like, Stern's version of a follow-up therapy session.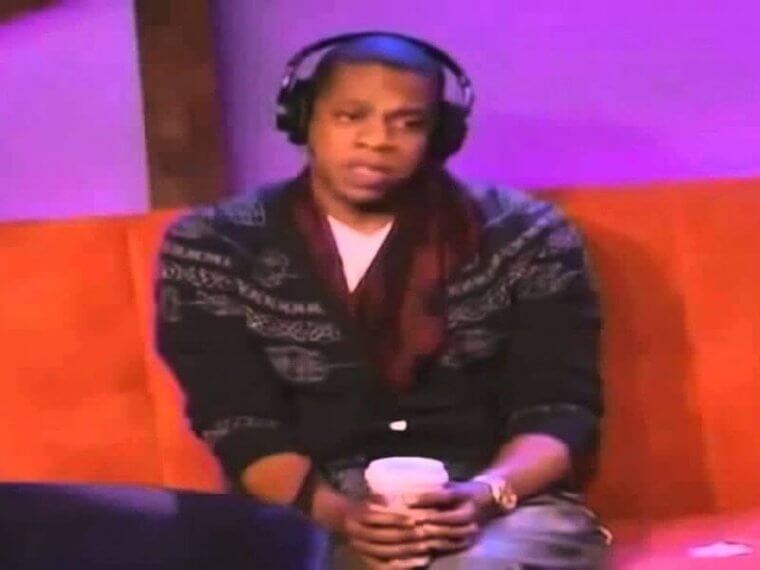 Jay-Z discussed how he found therapy in making music some time ago. A coping mechanism he'd devised when his father left at a young age. He even summarized the session by reiterating "Yes, of course. Listen to these albums, read those songs. Read the level of — like you said — self-realization. All that therapy is in that music."
Leah Remini
Back in 2003, Leah Remini appeared on The Howard Stern Show and vehemently defended Scientology. Howard and his team gave her quite a lot of grief, and she stood her ground and acted in the church's best interests.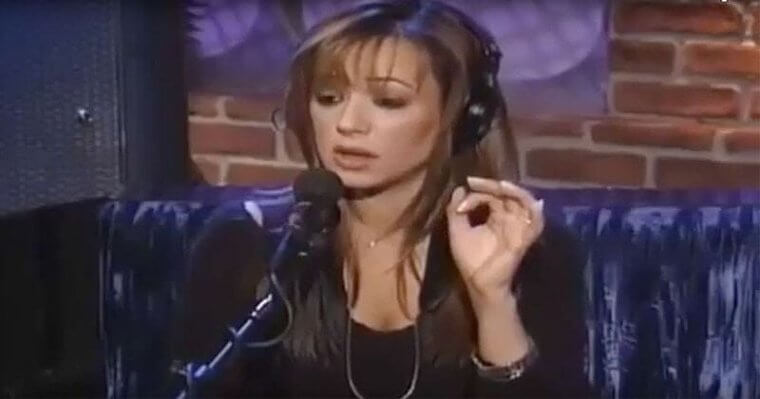 The King of Queens star held her own against people in the studio, and callers from outside, one man even claiming Remini once invited him to her house in Los Angeles. This interview is interesting on another level too, since Remini has, in recent years, been one of the most outspoken celebrities against the church.
Jaime Pressly
Actress Jaime Pressly began digging an embarrassing hole for herself while on The Howard Stern Show in 2001. She was joking around and having some fun when she turned her attention to Stern's looks and told him he "got slapped [by] a yarmulke." She immediately tried to back-peddle by saying "Half my family is Jewish. Everyone I work with is Jewish!"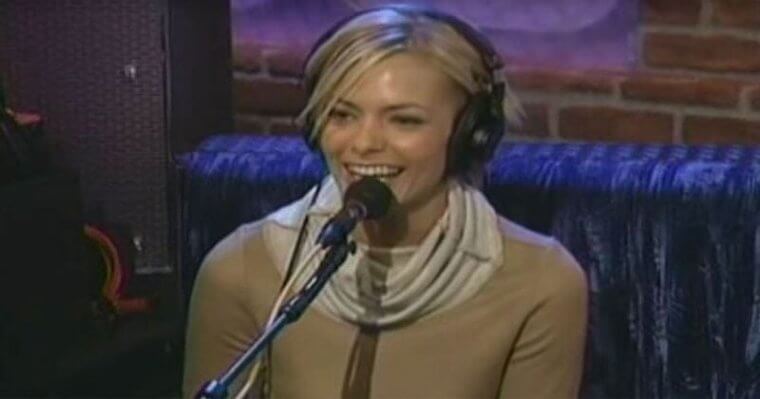 Stern took it on the chin but was visibly offended by the comment. He, alongside Artie Lange and Robin Quivers, made self-deprecating Jewish comments for some time after. Laughing nervously, and feeling there was nothing else to do, Pressly eventually apologized after saying "I really messed up saying yarmulke, didn't I."
Hulk Hogan
Hulkamania has run wild frequently on The Howard Stern Show over the years. And with that, obviously comes Terry Bollea, A.K.A., Hulk Hogan. The Hulkster has had many entertaining exchanges with Howard, but the most memorable has to be his admission of lying to Howard on a previous visit.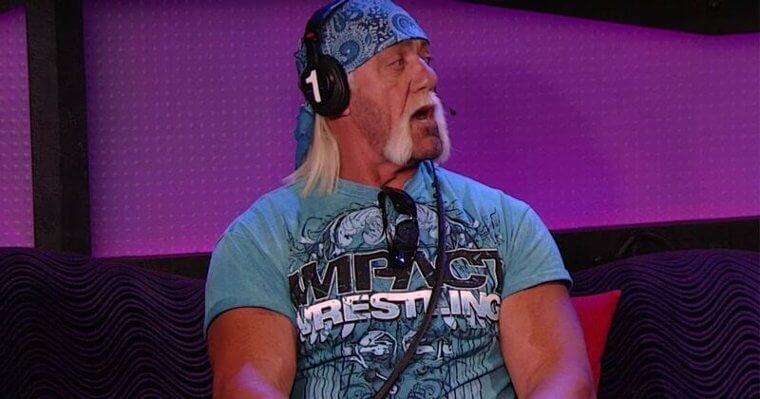 Previously, Hogan denied sleeping with Heather Clem, the ex-wife of his friend, Bubba the Love Sponge. It was thanks to a recently leaked sex tape that Hogan's lie was discovered, but the focus was soon redirected to who filmed the act. Hogan was going to be the victim here, brother! Hogan knew best it seems, as he ultimately sued Gawker Media and was awarded $140 million in damages.
Sylvester Stallone's Parents
You read that right. In 1992, Howard Stern extended the invitation to Jackie Stallone, astrologer and mother to Sylvester Stallone, and she accepted. During the interview, Jackie began tearing into her ex-husband, Frank Stallone Sr. when Howard mentioned Frank's affair with a 19-year-old-girl.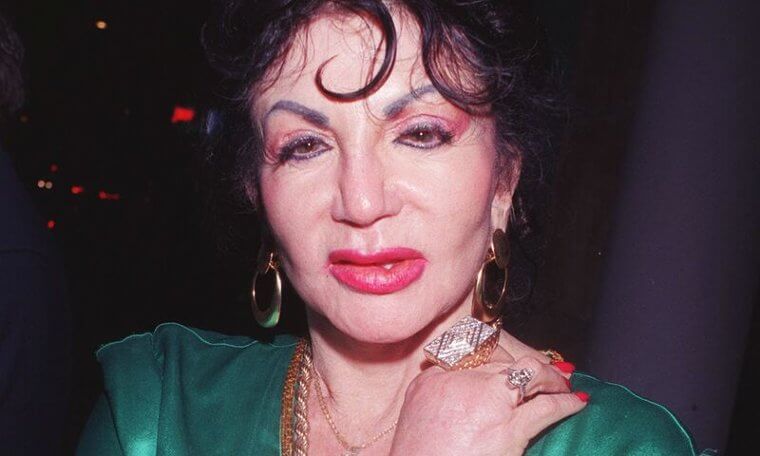 This provoked Frank to call the show, and for Howard to grin in anticipation of the imminent explosion over the radio. Jackie and Frank began with name-calling, which escalated into Jackie accusing Frank of beating her, choking her, and sending her to the hospital on numerous occasions. The back and forth lasted several minutes, and even Howard was lost for words!
Bree Olson
Not all of these interviews are funny by nature, or by destination. This 2015 interview was rather difficult to listen to. Bree Olson, the ex-girlfriend of Charlie Sheen joined The Howard Stern Show after Sheen had revealed that he was HIV-positive.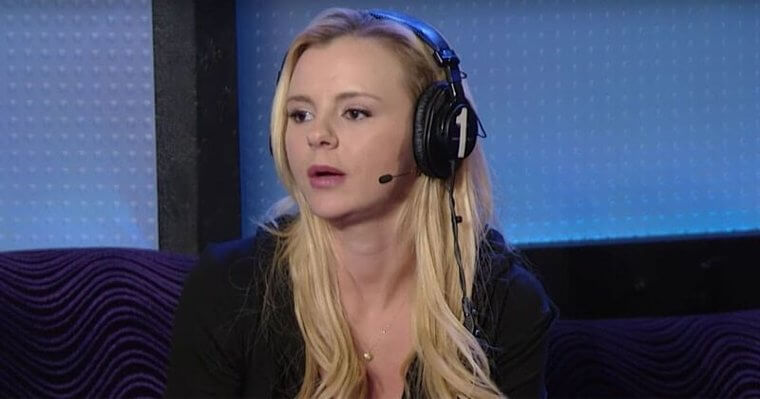 Understandably hurt, fearful and angry at the situation, Olson told Stern that Sheen had betrayed her by not telling her about him having the virus while they were together. She also spoke of how scary Sheen could be when his notorious temper showed up.
Lenny Dykstra
Lenny Dykstra, former Major League Baseball star and convicted felon, joined The Howard Stern Show in 2016. As expected, things got rather strange, yet entertaining. Dykstra, known as "Nails" during his days playing with the Mets, bragged about his prowess in the bedroom and even offered a challenge to Mickey Rourke.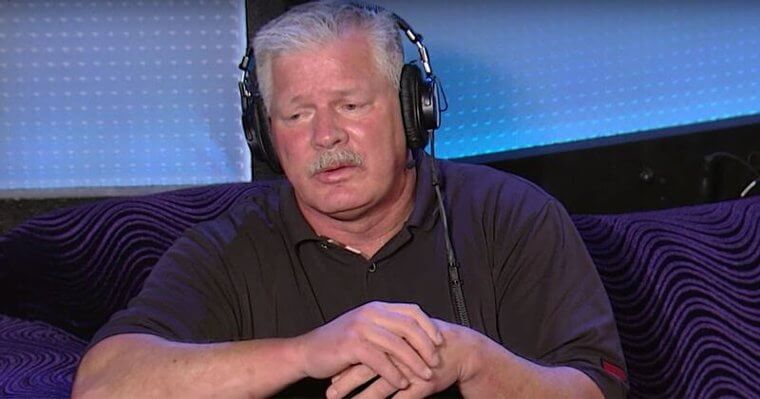 It appeared that Rourke got Dykstra's attention, at least in part, by starring in The Wrestler. Dykstra said "He's gonna learn about f***in' loss," Dykstra proclaimed. "…He's a pu***." and suggested an MMA-style fight to the death. He also accused Rourke of doing tons of cocaine and being broke.
Amy Fisher
If you tuned into The Howard Stern Show on the day of Amy Fisher's interview expecting it to go the distance, you'll be greatly disappointed. Fisher was known for shooting and wounding the wife of her lover when she was just 17 years old. This was a past she wanted to move on from, but this was a past that's awkwardly on line one.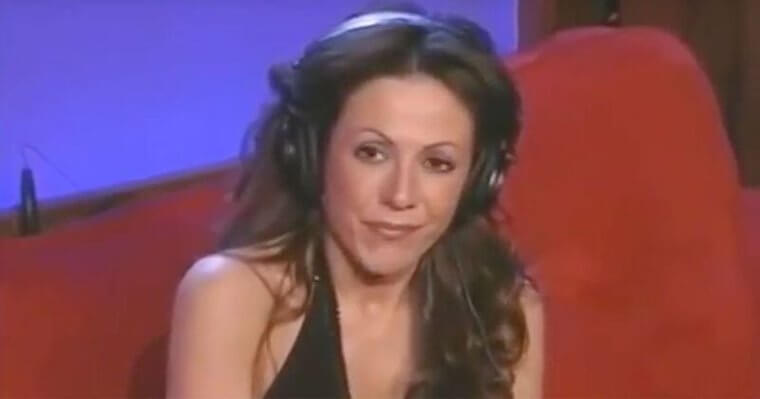 Less than six minutes into the show, the daughter of the woman who was shot by Fisher phoned in, wanting to confront her. Fisher refused to take the call and stormed out of the studio. Stern exclaimed, "That's the shortest interview I've ever done." Nobody knows what Fisher was expecting when she turned up to the studio that day, someone was bound to bring it up!
Dustin Diamond
Former child actor Dustin Diamond, better known as Screech from Saved by the Bell, appeared on The Howard Stern Show to raise money for himself. Saying that he was at risk of losing his house, Diamond flogged $15 T-shirts live on air, and tried to garner a little more sympathy with his tale of woe.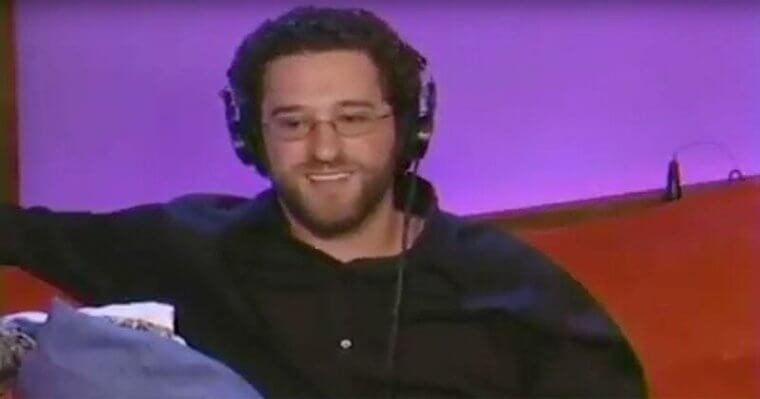 After some shameless begging, the conversation turned towards how well-endowed Diamond was, which his girlfriend called in and verified. In a follow-up appearance that he made, Diamond dealt with callers insulting him for never receiving the t-shirts they ordered, and accusing him of scamming them. Others phoned in just to express their general dislike of him.
Gary Busey
When Gary Busey joined The Howard Stern Show, he had everyone in the studio on edge. Entering with a cigar in his mouth, and wearing black sunglasses, Stern and Co. weren't sure what to expect. Busey was quite intimidating from the start, talking nonsense in a deep, husky voice and leaving listeners in wonder as to what's going to happen.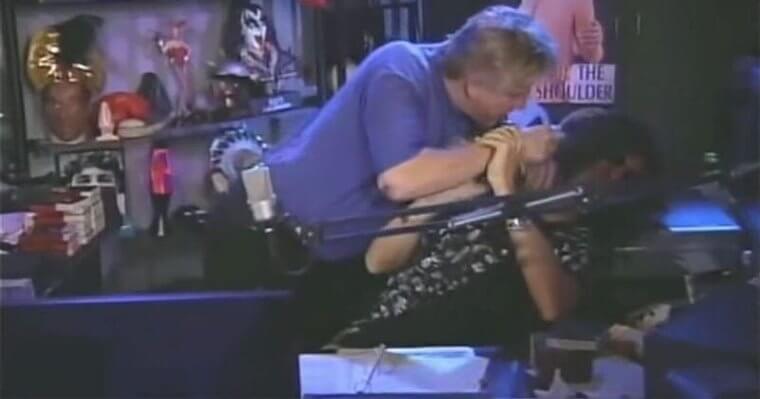 He didn't harm Stern, but he did grab hold of him while he was still seated, which raised a little concern. He also wrestled Robin to the ground and repeatedly lifted her up in a bear hug before leaving. Everyone was laughing, and no one was harmed, but there were a few moments where it was hard to gauge where the situation was heading.
Jenna Jameson
As well as appearing nude in Stern's 1997 film Private Parts, pornstar Jenna Jameson was a frequent guest on Stern's radio show. They always got on very well, and Jameson never shied away from the persistent probing of Stern, no matter how personal he got with his questioning.
Jameson has sat on Stern's lap while being interviewed, discussed many matters of a sexual nature, and even took off her underwear in the studio for Stern to smell, which he did. There's no wonder adult actresses are a favorite of Sterns, and of the ratings!
Sydney Leathers
Sydney Leather was a guest on The Howard Stern Show in 2013. She was invited to talk about her long-lasting sexting relationship with disgraced politician Anthony Weiner. Stern didn't need to press very hard to get dirt from the young woman, who was hoping to soon get into a career as a pornstar.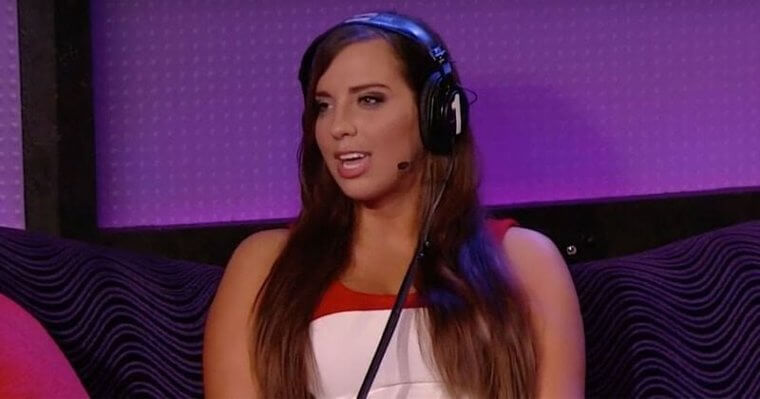 Many of Stern's guests squirm while giving out nuggets of their deepest, darkest secrets. This interview, however, was not like this, as it was all about exposing Weiner. Leather told all about the dirty Democrat and eluded to him being a disturbed, perverted man who has no sense of morality or reality.
Bill Maher
Comedian and political commentator Bill Maher was a regular on Stern's radio show in the 1990s, even though the two men didn't seem too keen on each other. This was made abundantly clear in 2001 when Maher appeared on The Howard Stern Show, expecting solidarity in the middle of a controversy.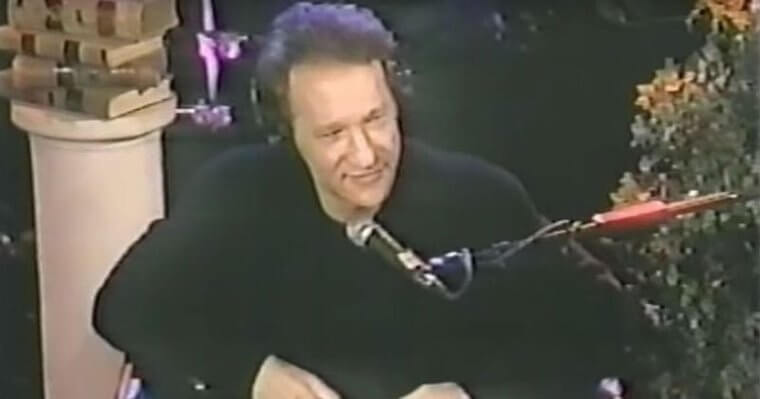 Maher has said on his own show, Politically Incorrect, that the terrorists that flew into the World Trade Center weren't cowards. Stern and his staff essentially laughed Maher out of the building and the men feuded with each other for years after. In 2017, Maher told Esquire that he'd never forgiven Stern for turning on him. The two did, eventually, bury the hatchet in 2019.
Charlie Sheen
Charlie Sheen joined The Howard Stern Show during his "winning/tiger blood" phase in 2011. Talking at 100 miles per hour, and saying things such as "It's silly on its best day," "Defeat is not an option," and "I have to right this unconscionable wrong." This was peak Sheen, and Howard was in for a treat.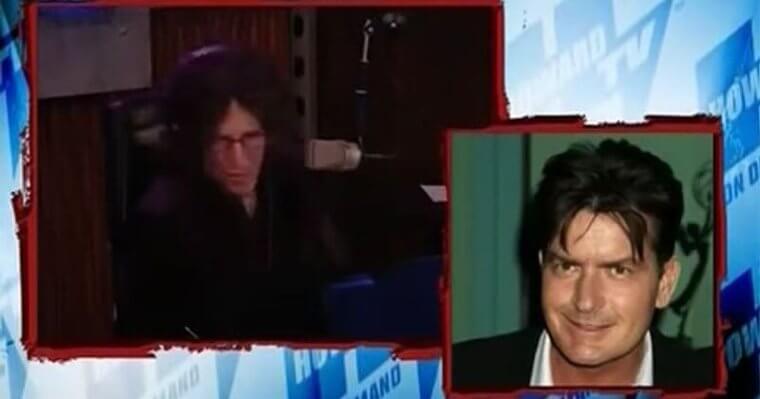 Sheen, evidently on something, went into detail about his relationships with his "goddesses", Bree Olson and Natalie Kenly. His crazed manner continued as he went on to blast CBS TV producer Chuck Lorre. As entertaining as this was, it wasn't a great day for the image of Sheen.
Goldust
Dustin Runnels, aka Goldust, the son of wrestling legend Dusty Rhodes has always been committed to the wrestling business. With an old-school mentality, he would ensure to "protect the business" whenever he was in the public's eye by remaining in character, no matter how odd his characters may be. This was no exception when appearing on The Howard Stern Show, and had the staff in tears of laughter.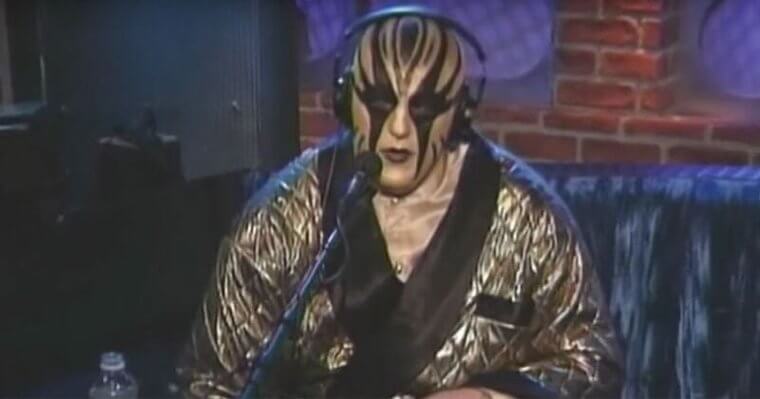 As well as being in full costume and makeup, Goldust had recently developed Tourette's after receiving an electrical shock (it's pro-wrestling, don't ask) and was stuttering and making loud, strange noises throughout the interview. Many didn't know how to react at first, fearing they'd be laughing AT him. Tensions were lowered once they realized it was a performance, and they remembered the enthusiastic Runnels once offered to get breast implants for the benefit of his TV character.
Richard Simmons
Richard Simmons returned to The Howard Stern Show after an extended hiatus. The iconic fitness instructor strutted into the studio donning his trademark tank top and short shorts and was eager to slip back into being a frequent guest. One comment from Howard, however, would step on that idea.
As Simmons was doing the rounds in the studio, hugging members of the staff he'd not seen for a while, Howard mentioned that Simmons is "sometimes very womanly." This triggered Simmons and caused him to leave the studio in tears. Stern followed him to the elevator to lure him back into the studio, but Simmons refused.
Kevin Hart
Kevin Hart is one of the many guests that has discussed penis size on The Howard Stern Show. We don't know why it is, but it seems to be a popular ice-breaker for some. Not everyone expected the conversation to head anywhere other than this boyish banter, but Howard and Hart had quite the open discussion, surprising many with the results.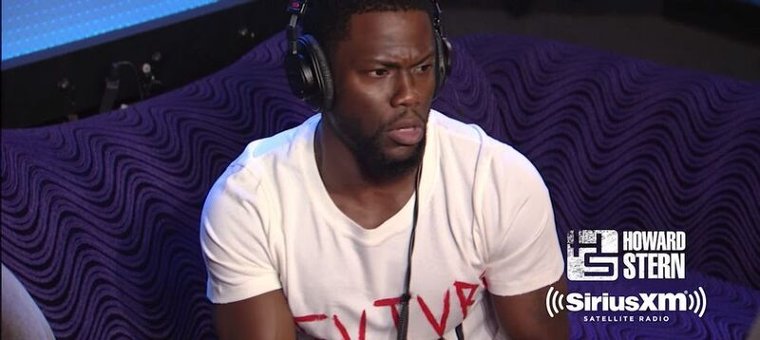 Hart was very quick to show how grounded he was, how open to criticism he was, and how important constructive criticism as an artist of any type is. He expressed how "Bombing's the best feeling in the world at this position because you know that you're not being cheated" and "You have to put yourself in the worst positions at the beginning - You gotta go when it's a little tougher. That's when you can test the material."
Steve Martin
When Steve Martin joined the show, Stern's counseling capabilities appeared when mentioning Martin's father.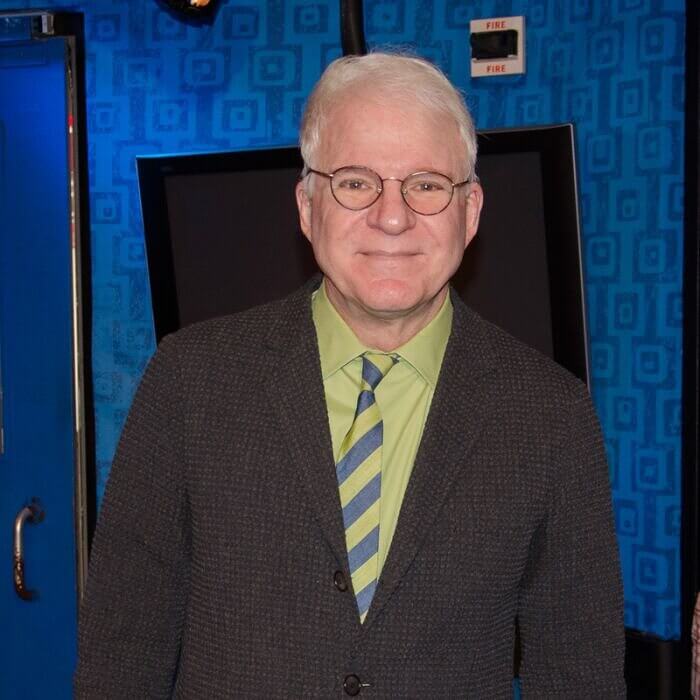 Stern: Do you think he was jealous of you because he probably had ambitions of being an actor?

Martin: It's hard to interpret what he was thinking. I believed that my father had ambitions, and children came into his life and those ambitions stopped. He had to go to work as a realtor, and he wasn't able to pursue his dream.

Stern: Did your father ever hit you up for an acting part?

Martin: No. I actually did ask him… he did sort of a walkthrough in a movie called All of Me.

Stern: Do you think you gave him that because you were subconsciously aware of his jealousy and maybe you could appease him by giving him a part in the movie, and then he would be complimentary?

Martin: Wow, you're good.
Bill Murray
In what was never expected to be the deep, enlightening conversation that it became, Bill Murray appeared on The Howard Stern Show in 2014. Murray arrived with his usual dry, sarcastic nature, but Stern was soon able to get quite a bit out of him. The therapy chair of Stern strikes again!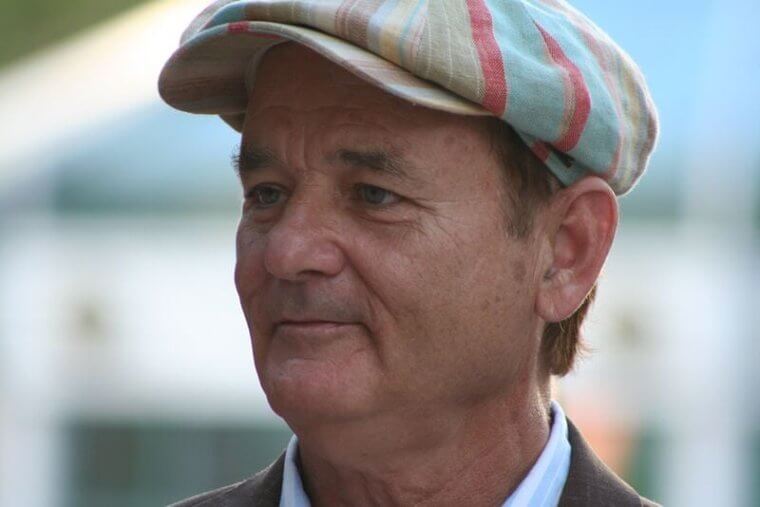 Murray discussed his lack of a long-term romantic partner, saying "I don't know. I keep thinking maybe it's something, but I have to do this other thing. If I'm not really committing myself really well to that, then it's better I don't have another person." They even went on to discuss self-awareness and inner peace.
Quentin Tarantino
While promoting his Kill Bill films in 2003, Quentin Tarantino appeared on The Howard Stern Show to make a few statements that would later resurface during the 2018 #MeToo movement. Tarantino defended the disgraced director Roman Polanski's rape of a 13-year-old when Stern brought it up. This obviously left everyone in the studio feeling a little awkward, to say the least.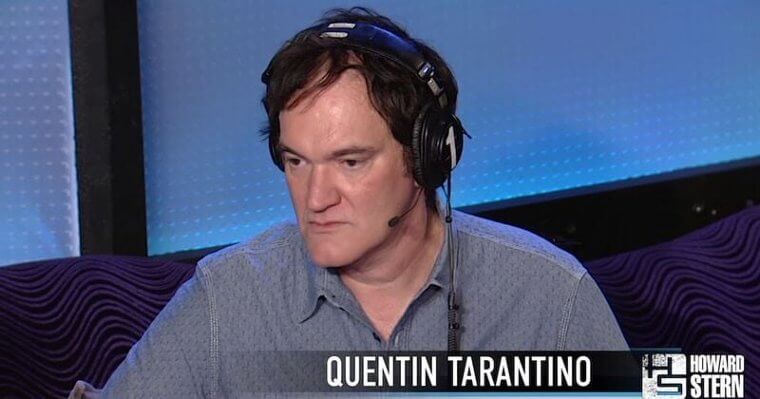 It took 15 years and a grilling from Samantha Geimer, Polanski's victim in a New York Times interview, but Tarantino eventually said "I want to publicly apologize to Samantha Geimer for my cavalier remarks on The Howard Stern Show speculating about her and the crime that was committed against her. Fifteen years later, I realize how wrong I was. Ms. Geimer WAS raped by Roman Polanski. When Howard brought up Polanski, I incorrectly played devil's advocate in the debate for the sake of being provocative."
Rich Cronin
In 2009, former LFO lead singer, Rich Cronin sat on the couch of Howard. On the surface, the interview didn't offer much of a draw. An ex-boy band member appeared to be a rather vanilla guest. Stern could obviously see that there was more than meets the eye here.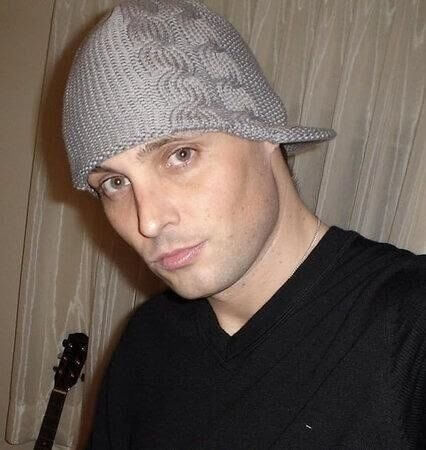 As well as detailing the heartbreak following his brief fling with Jennifer Love Hewitt, Cronin told Stern of the troubles he and his band encountered at the beginning of their careers. Cronin stated that Lou Pearlman, the band's record producer was responsible for defrauding and abusing Cronin and his colleagues, and the interview's interest levels grew exponentially.
Crystal Harris
Hugh Hefner's last wife, Crystal Hefner (née Harris), was a guest on The Howard Stern Show and behaved in a way that caused her to apologize soon after. She told Stern that Hefner was never seen naked and that they'd had sex only once; stating that "It lasted like two seconds, [and] then I was just over it."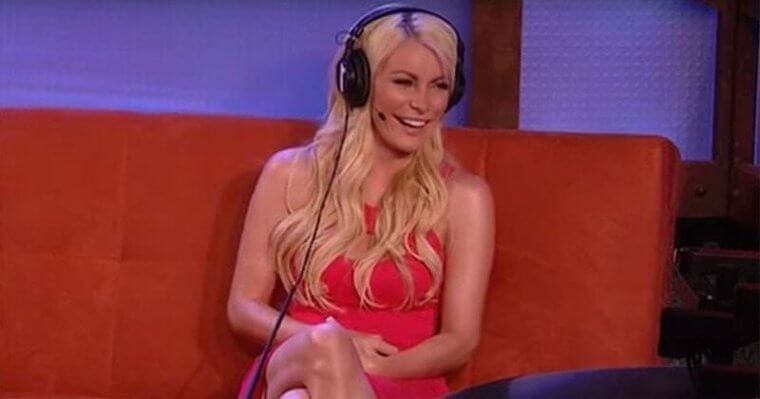 After the interview, the former Playboy Playmate of the Month took to Twitter to say, "The Stern interview scared me. He's harsh. I was unprepared and blurted out things I shouldn't have said. I'm sorry." Surprisingly to many, Crystal and Hugh reconciled before his death in 2017.
David Arquette
David Arquette has made a career out of being a loveable idiot in many of the films he's appeared in. Sadly, he didn't bring this exact persona with him when he phoned into The Howard Stern Show in 2015. He would instead use the opportunity to rant about video games, love, and, his appreciation of Hitler!?!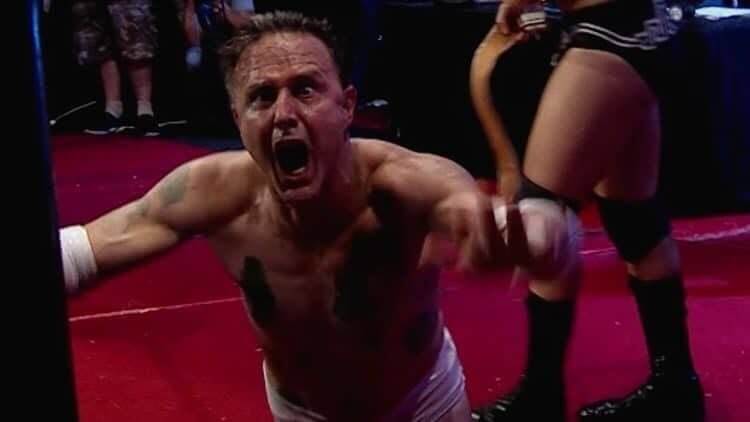 Arquette told Stern, "This is the most controversial thing I'm going to say. It's very controversial, and I'm sorry … Hitler played the game very well. He did. Listen, yeah, he played his game very well. He convinced a lot of people to play his f***ing evil game. He played the game really well, but he was playing the wrong game."
Henry Hill
During Stern's terrestrial, pre-Serius days, cursing wasn't allowed on the air. This rule was about to be broken constantly by Goodfellas inspiration and former gangster turned informant, Henry Hill. If you were expecting a mild-mannered, breakfast show discussion, you were in the wrong place at the wrong time.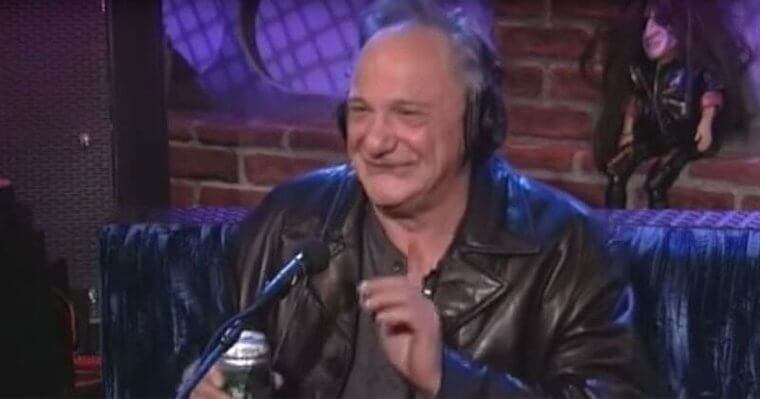 Despite being broadcast in the morning, Hill was intoxicated for the majority and was constantly reminded to watch his language. This did make for an entertaining show, as Hill would also take calls and address mob-related questions, leaving nothing to the imagination.
Sia
Sia, the singer/songwriter known for her song, "Diamonds" was a guest on The Howard Stern Show in 2014. Sia performed her song on the show and discussed how she had written it for Rihanna.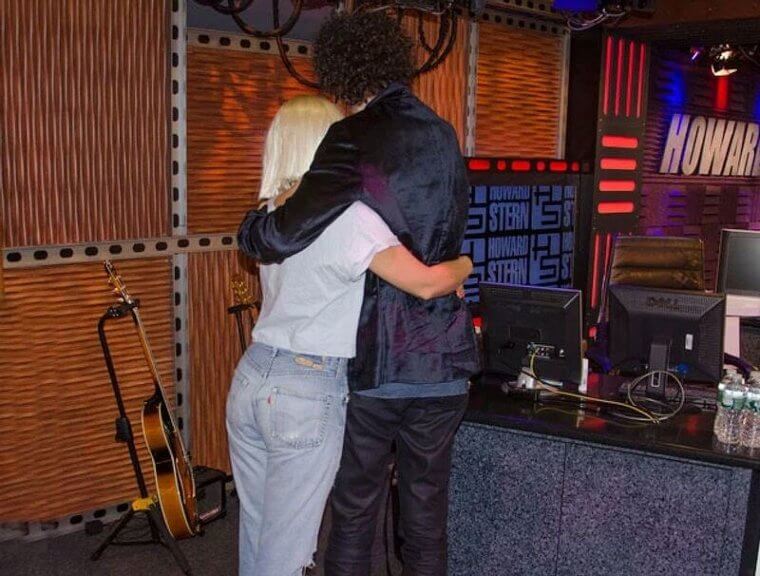 After a while, the conversation waded into much deeper waters, and Sia revealed that the song was linked to the happiness she felt after deciding not to take her own life. The interview and the space to vent and express herself left her more grateful than just having the opportunity to perform on Stern's show.
Nick Cannon
Howard Stern had no problem trying to get information out of Mariah Carey's then-husband, Nick Cannon when he was invited onto The Howard Stern Show in 2012. Even though Cannon had a career of his own, it was obvious what juicy morsels of information Howard was interested in.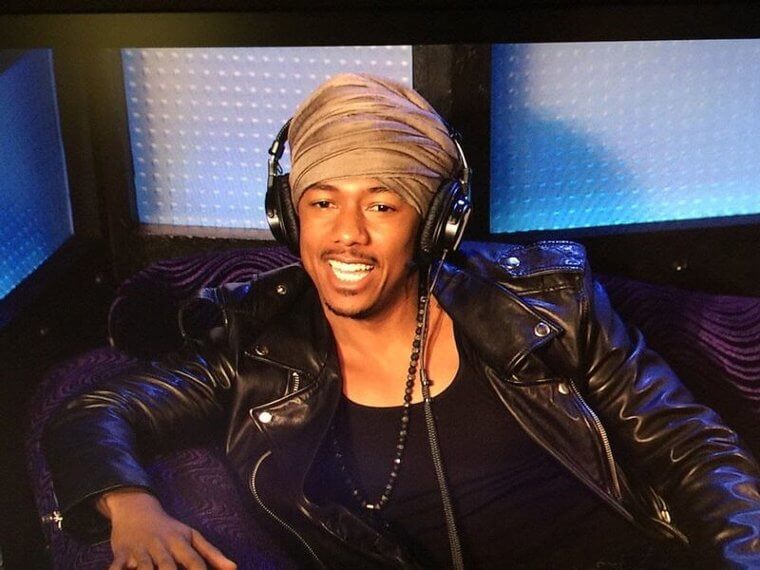 Stern enquired into details of Carey and Cannon's intimate relationship. Asking Cannon if the couple listened to her music while enjoying passionate time with each other. Despite the embarrassing interview, Stern and Cannon would work together down the road on America's Got Talent.
Howie Mandel
Practical jokes can often backfire, causing more damage than they threatened to while still under the illusion of the ruse. This was almost the case in 2006 when Howie Mandel, a noted hypochondriac, was a guest on The Howard Stern Show. The show's staff had removed all the tissues and paper towels from the studio before inviting Mandel inside...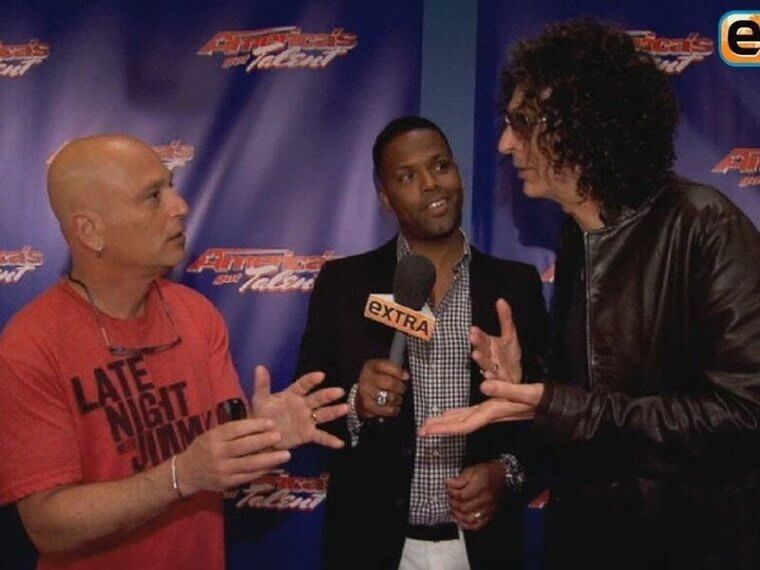 Once he was aware of this, it would cause Mandel to panic that he had nothing to use to protect his hands while touching things and opening doors. Before leaving the studio in an embarrassed fluster, Mandel said "Howard, I go to a psychiatrist and have obsessive-compulsive disorder and you have to open the door or I'm going to pass out."
Gilda Radner
Legendary comedian, Gilda Radner was once a guest on The Howard Stern Show, way back in 1983. Despite the pairing looking promising on paper, things just didn't work out that day, and the whole interview seemed doomed from the start.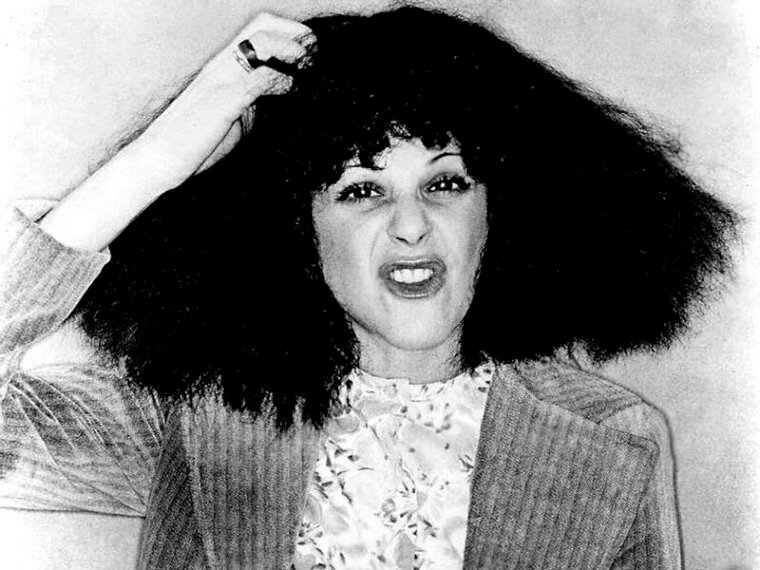 In 2006, Stern told Larry King that "Gilda Radner was really freaked out by me … She came in, I guess she had heard I was insane. And she came in and she was very shaky and kept, sort of getting up and she got up quick to leave and hit her head on a speaker. And she was just, it was a disaster."
Emma Bunton
Emma Bunton, former Baby Spice of The Spice Girls visited The Howard Stern Show in 2005. The innocent persona she'd previously claimed in front of the world was enough to stir Stern's suspicion. Naturally, Stern barraged her with questions of a sexual nature.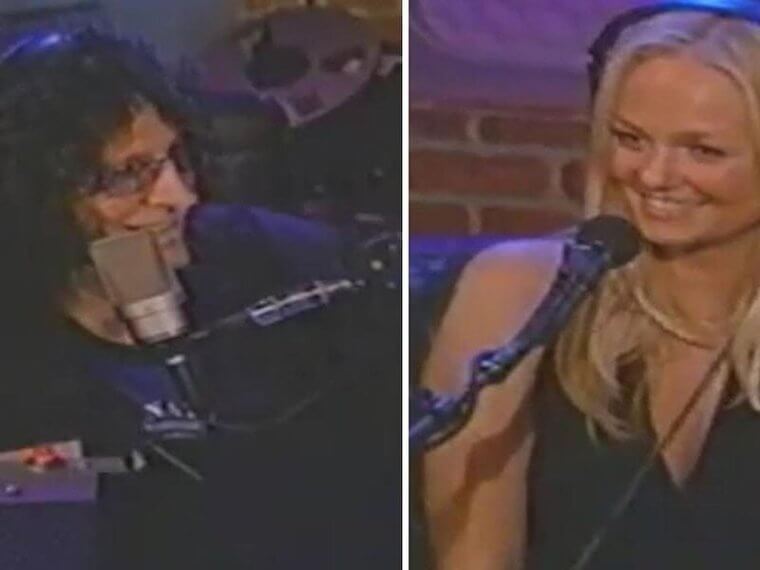 After Bunton avoided detailing her sexual history to Howard, he responded with "so don't act like you don't like this, you're all about this. You want attention through your body. You want it. You're asking for it, you're gonna get it."
Harry Styles
Harry Styles was a guest on The Howard Stern Show in 2020. The pop superstar opened up about his relationship with Stevie Nicks of Fleetwood Mac fame. On how she offered support and a glimpse into the true artist's natural habits.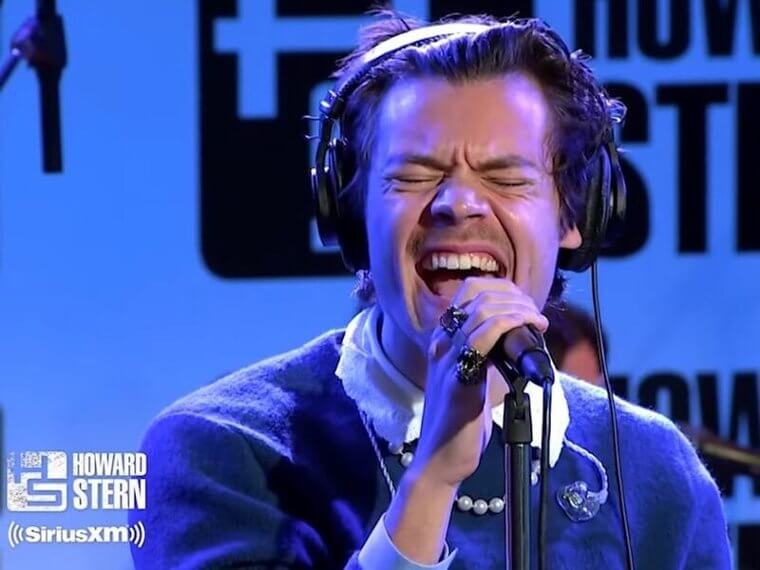 Styles stated, "so it's getting to like 3 a.m. playing the album, I'm like, 'I'm kinda tired' and they're like right in their prime… They're really like, 'Oh, this is like daytime for us….So, there's a couple bits where like, she thought the first single was wrong, and she thought a song that didn't go on the album should've gone on the album," Styles said. "… I guess the feeling for me becomes, 'OK, well, if I wanted it this way, and then she told me to change it — and I didn't — I must really want it this way.'"
Billy Joel
Billy Joel appeared on The Howard Stern Show in 2014. Joel and Stern discussed a range of issues, from going bald, to Joel's youthful experimentation with heroin. He continued on to explain why he's reluctant to release new music.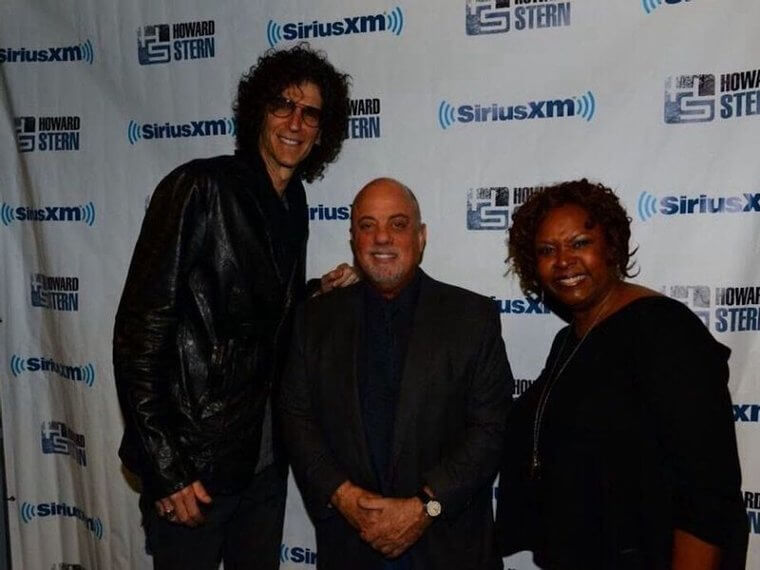 "I just don't want to [write new songs]… You have to want to write new songs. Elton John asked me [mimes accent], 'When are you going to make another album?' And I said to him, 'Why don't you make less albums?'"
Wolfgang Van Halen
After the death of legendary guitarist Eddie Van Halen, his son, Wolfgang Van Halen joined The Howard Stern Show to give his first major public comment. Wolfgang talked about the relationship he had with his father, Eddie's illness, and the Van Halen tours that Wolfgang got to be a part of.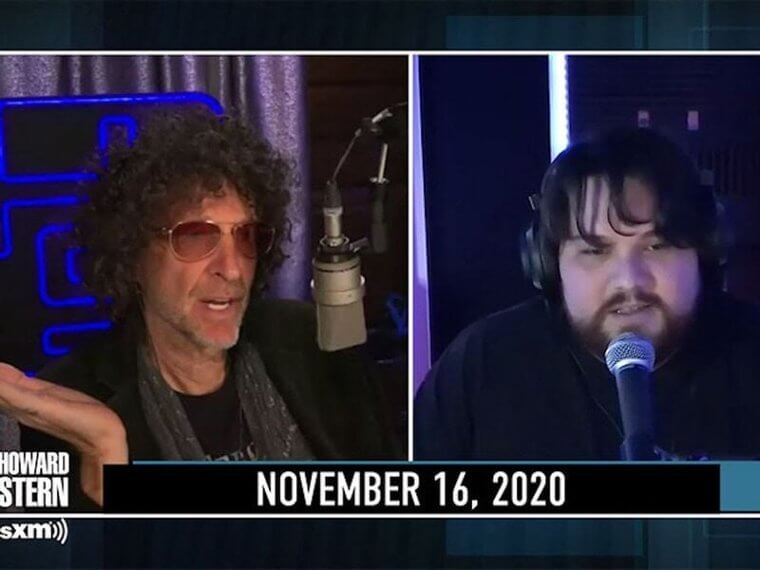 There was some more closure on hand for the fans, as it was confirmed that there had been a double-reunion tour planned with both former lead singers; but Sammy Hager and David Lee Roth didn't get that chance, sadly, thanks to Eddie's illness.