Celebrities and movie stars are really a special bunch – even in death, they find ways to draw attention. Fame has a permanent impact on their way of thinking and their ideas on how money should be spent and where it will all go once they pass on. Of course, some celebs are just like regular people, leaving their worldly possessions to their families or to charity. However, there are those who have bequeathed their fortunes to far more unusual parties. Here's a list of celebrities who have created something of a scandal around who they decided to leave their fortunes to.
Anna Nicole Smith
One of the most well-known Playboy bunnies in the history of the raunchy magazine, Anna Nicole Smith made almost half a billion dollars thanks to her career and her marriage to businessman J. Howard Marshall II.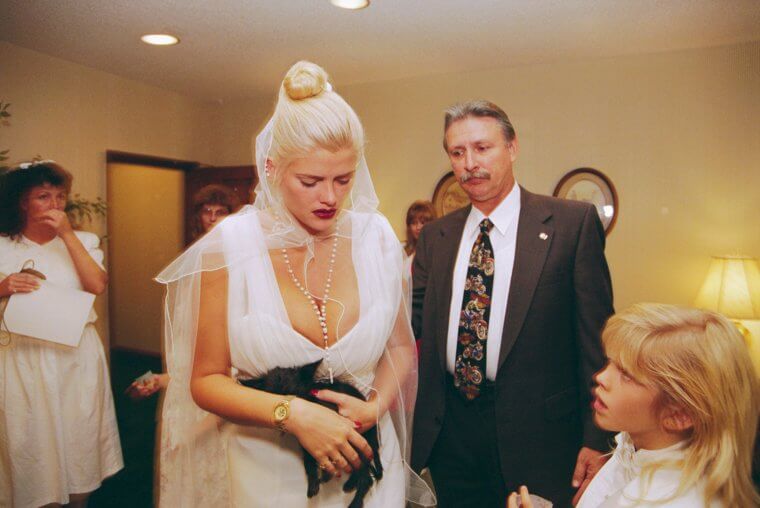 Unfortunately, when Smith passed away in 2007, the courts ruled that none of this fortune would be passed on to her little daughter Dannielynn. Not a single cent. The only thing Smith ended up leaving was her legacy of over-the-top and outrageous behavior.
Paul Walker
Paul Walker was Hollywood gold when he was caught up in the horrendous car crash that took his life. He was only 40 years old at the time, leaving his teenage daughter his entire estate, including $25 million in assets.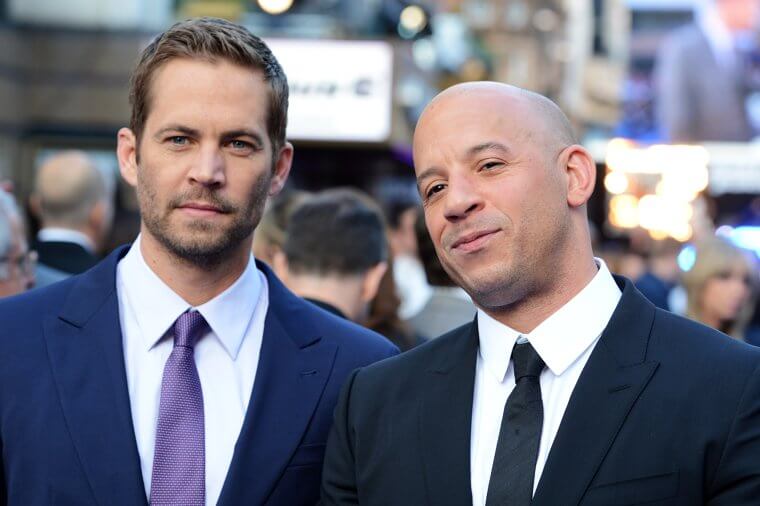 Before Walker's untimely death, he created a trust-based estate plan for his daughter. Meadow Rain Walker was his only child, making her the sole beneficiary of the will, with her grandmother acting as guardian. She inherited the lot after her 21st birthday. 
 
George Michael
Michael was another icon who was at the top of the music world when he passed away suddenly in 2016. News of his untimely death affected not only his family and fans, but the entire world. He was truly missed.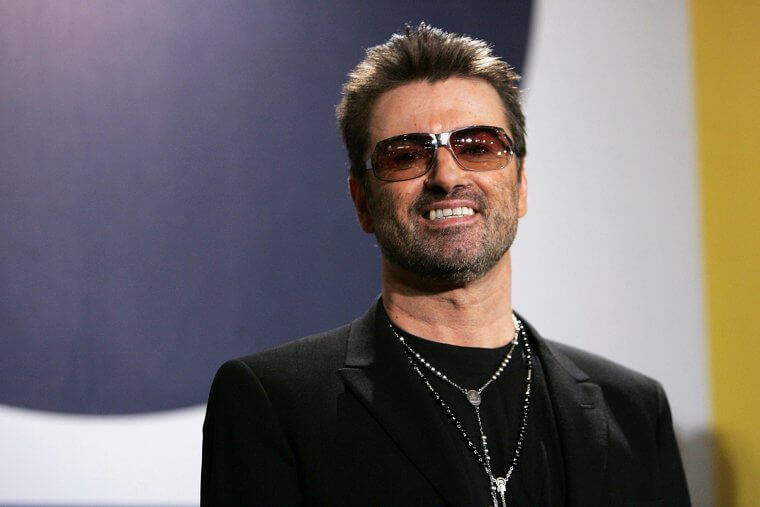 Michael's body was found by his boyfriend on Christmas Day, which is a big part of why the world found the news so distressing. He had no heirs at that time, and his entire $128 million fortune was due to be inherited by his godchildren. An interesting fact is that one of his godchildren set to inherit is the daughter of Spice Girl Geri Halliwell.
Sonny Bono
The late singer, producer, and politician's estate could have been divided quite messily since he was married four times in his life. This included his most famous marriage to his second wife, the singer Cher, who was the other half of the Sonny and Cher duo.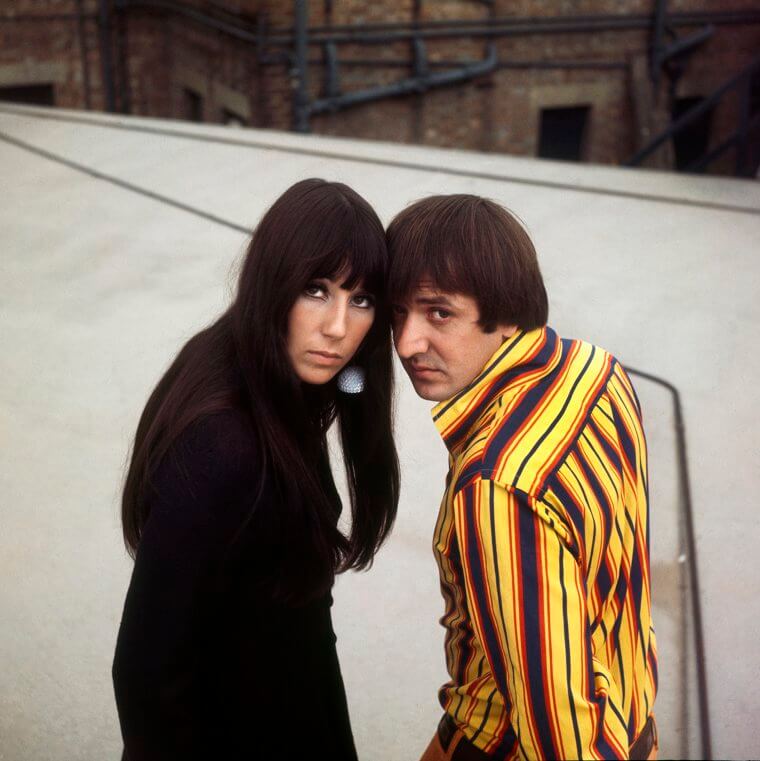 When Bono passed away at the age of 62 without ever having made a will, his $2 million fortune was fought over legally for several years. It was ultimately decided that his fortune would be split evenly between his five children.
Marilyn Monroe
Marilyn Monroe was an enigma – a beauty icon, a famous actress, and a troubled woman in more ways than one. While the whole world was given a window into Monroe's demons by the media, it wasn't as well-publicized that she left her family nothing at all after she passed away.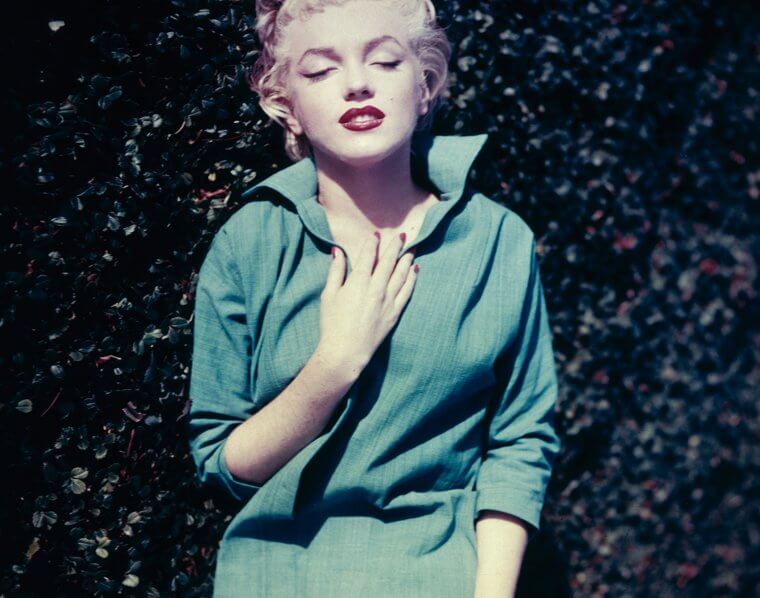 Instead, Monroe chose to leave everything to her acting coach, Lee Strasberg. In a last act of homage to the stunning star of the screen, Lee kept all of Monroe's belongings in his basement until he passed away himself in 1982. An excerpt from Monroe's last will and testament reads, "I give and bequeath all of my personal effects and clothing to LEE STRASBERG, or if he should predecease me, then to my Executor hereinafter named, it being my desire that he distribute these, in his sole discretion, among my friends, colleagues and those to whom I am devoted."
Robert Kardashian Senior
Yes, this is the father of the famous Kardashian siblings. He was a superstar lawyer in his heyday, long before reality TV changed the fate of his family. In fact, Kardashian was one of the lawyers who defended OJ Simpson in his infamous trial in 1995.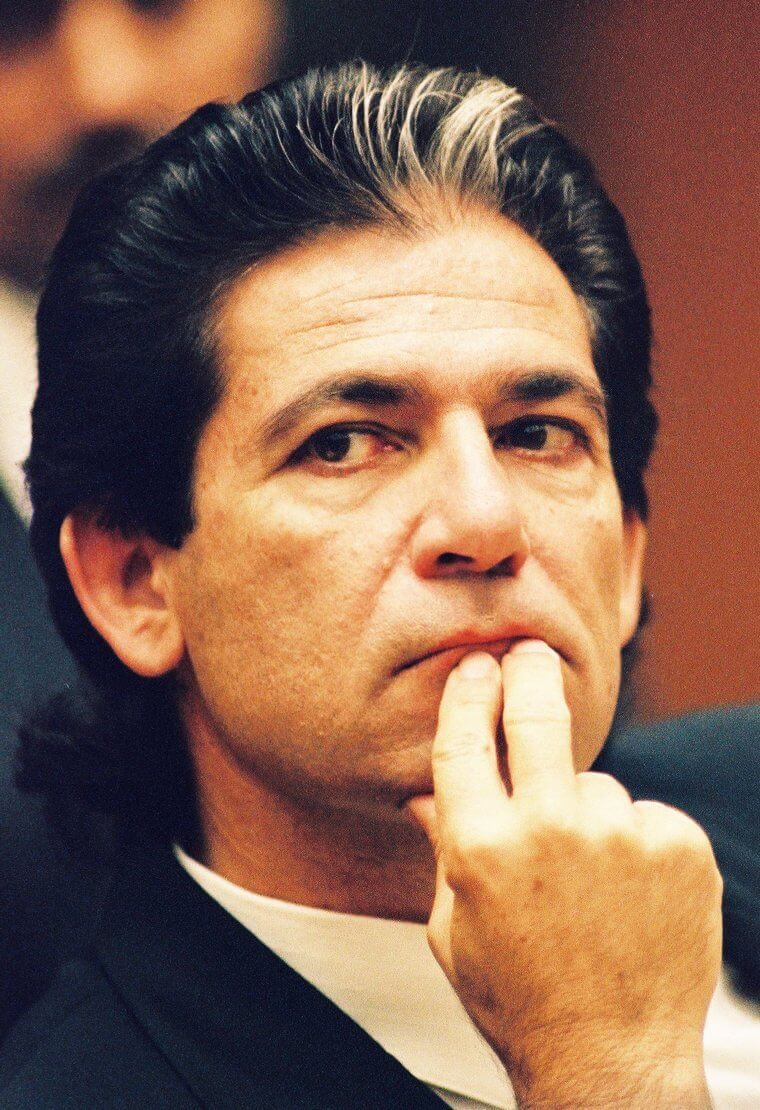 Kardashian was married three times in his life. The four children with his first wife, Kris, are the famous Kardashian family you see on TV. However, when Kardashian passed away, he left nothing at all to his first family, with a more recent ex-wife reportedly taking everything he left behind.
Simon Cowell
Did you know that the media mogul and powerhouse is worth half a billion dollars? Yes, Simon Cowell, who grew to fame for his work on X-Factor and American Idol, has a net worth of $570 million, a figure that puts him in the big leagues when it comes to investing impact.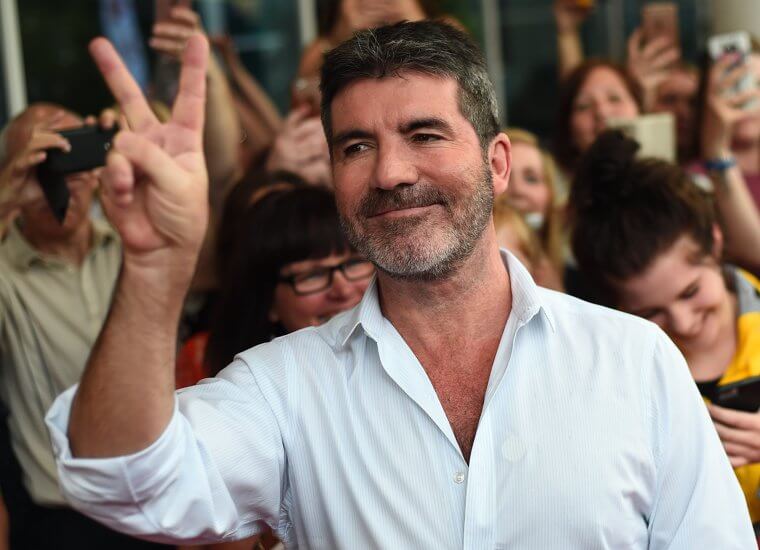 At his peak, he used to live the high life, which included traveling around the world in his own private jet, living in multiple lavish estates, and rubbing elbows with the most powerful and famous people on the planet. However, he has no intention of letting his five-year-old son, Eric, experience this lifestyle. He stated that in his will, his entire fortune would be passed on to foundations that focus on dogs and children. As was put by Cowell, "I'm going to leave my money to somebody. A charity, probably — kids and dogs. I don't believe in passing on from one generation to another. Your legacy has to be that hopefully you gave enough people an opportunity, so that they could do well, and you gave them your time, taught them what you know."
Sir Richard Branson
The Virgin group founder is one of the most extravagant and lively billionaires the world has ever seen. It's known that he doesn't hold back when spending his fortune, which is valued at a whopping $3.9 billion dollars.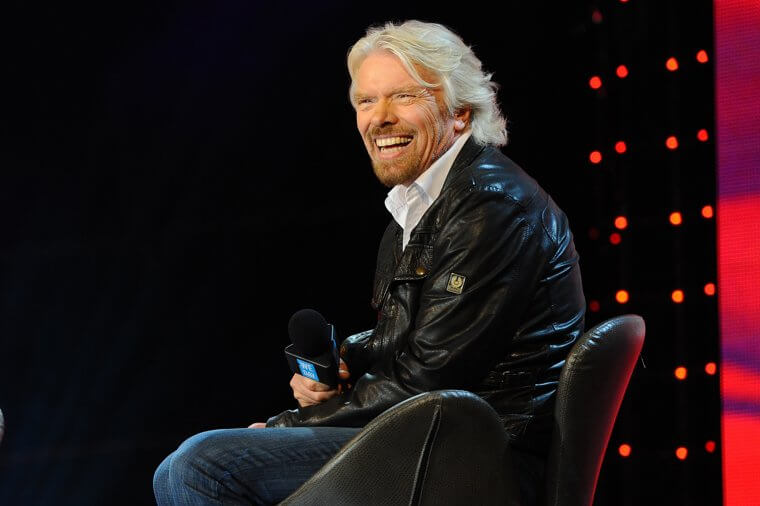 Even though Branson spends hard, and parties well into the morning, he has also pledged to leave half of his money to charity and philanthropic enterprises. When asked about what he values in life, Branson said that family, friends, good health, and happiness are what really matter. He hopes that his children will adopt the same mentality.
Ashton Kutcher and Mila Kunis
This hotshot Hollywood pair always opts to do things their own way, not paying heed to what society or others think of them. During an interview on Dax Shepard's podcast, Kutcher said that they don't plan to leave much of their fortunes to their children.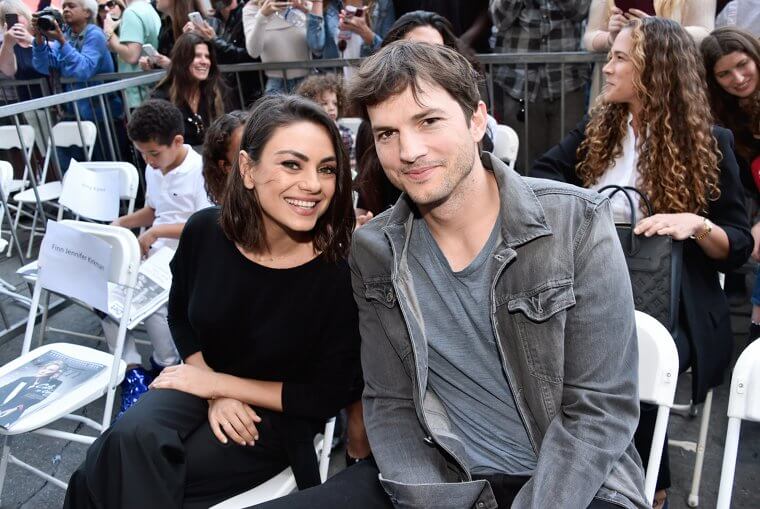 Kutcher and Kunis would rather give it all away to charitable institutions. If ever his kids want to start a business though, they can count on their parents to invest in their ideas. They just won't be getting any money for doing nothing. Kutcher said, "My kids are living a really privileged life, and they don't even know it." He also mentioned that he and Mila will "...end up giving our money away to charity and to various things."
Sting
Sting and his band, The Police, have become one of the most iconic names in rock and roll music history. Sting himself has a net worth estimated at almost $400 million, which exhibits a strong sense of financial management sometimes lacking in the world of rock and roll.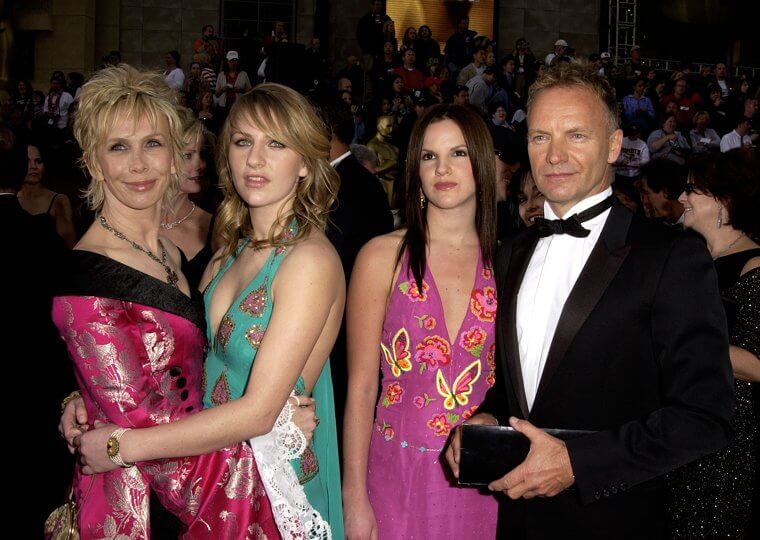 The musician isn't shy at all about showing the entire world how he loves to live a luxurious lifestyle. He was once quoted as saying that he will spend as much of his money as he can while he's still alive. He doesn't expect that he'll leave much to his children at all. Now that's one way of working hard and partying harder! In his very stern words, Sting said, "I told them there won't be much money left because we are spending it. We have a lot of commitments. What comes in we spend, and there isn't much left. I certainly don't want to leave them trust funds that are albatrosses round their necks. They have to work. All my kids know that and they rarely ask me for anything, which I really respect and appreciate."

Gene Simmons
The lead singer of the rock band KISS, legendary rock vocalist Gene Simmons has an estimated net worth of almost $350 million. He has since ventured into being a producer and starring in reality television shows.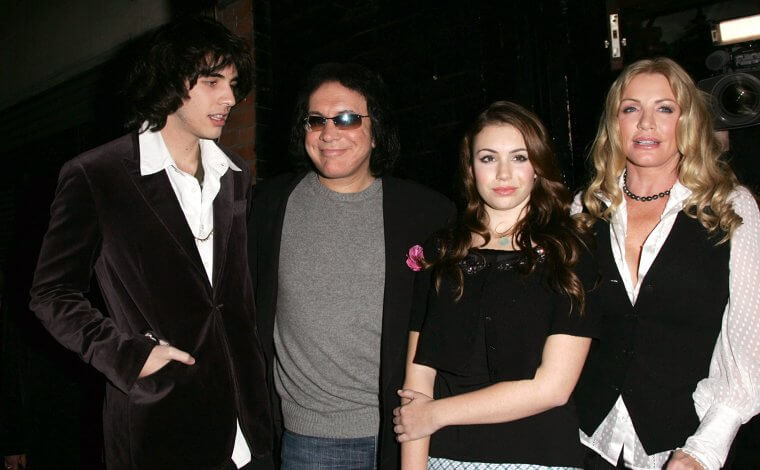 Simmons has been quoted many times as saying that he believes his children should work for their own money if they want to lead an extravagant lifestyle as he did. In fact, Simmons decided that he will only leave a small part of his fortune to them when he passes away. He stated, "By the way, in terms of an inheritance and stuff, they're gonna be taken care of, but they will never be rich off my money. Because every year they should be forced to get up out of bed and go out and work and make their own way."

Jimi Hendrix
Hendrix lived a hard and fast life and passed away all too soon. He passed away at the young age of 27, after which his fortune was managed by an attorney until the singer's father stepped in and sued for the rights to his son's music.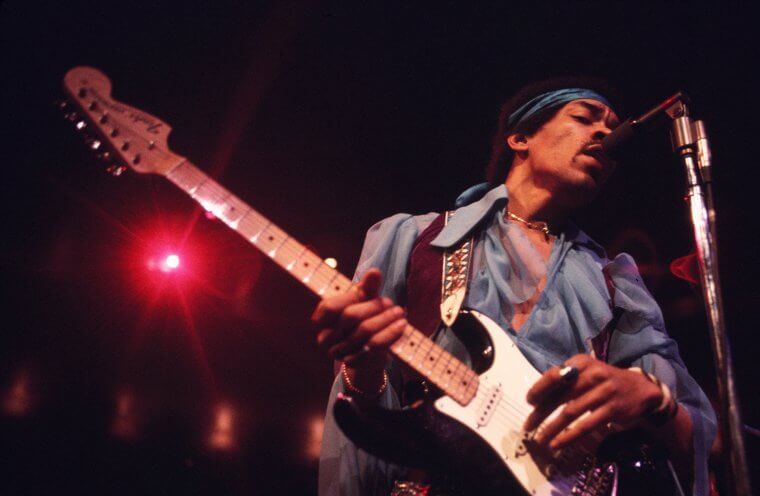 In time, Hendrix's entire estate, valued at almost $80 million, was left to his father's adopted daughter. Hendrix's fortune is now valued at $175 million, and his family members are still fighting over parts of it.
Gordon Ramsay
Ramsay's restaurant businesses and reality television stints have amassed for him an incredible $160 million fortune. The celebrity chef has always spoken whatever was on his mind, and this includes declaring that none of his four children would be getting even a single penny from his fortune.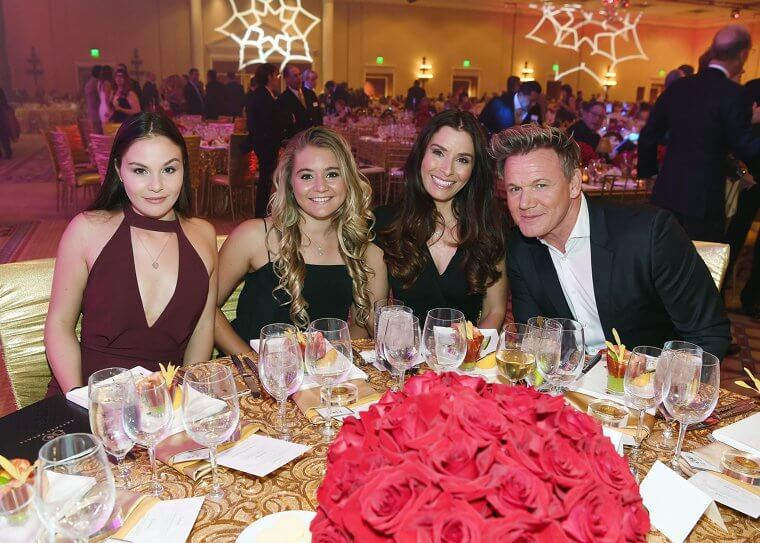 Though Ramsay has a rough reputation, he didn't mean this out of spite, and it's not that he doesn't care for his kids. He explained that he simply doesn't want them to become spoiled. Instead, he wants them to learn how to lead their own lives and build their own fortunes. Ramsay said that they would help their kids, as he explained, "It's definitely not going to them, and that's not in a mean way. The only thing I've agreed with Tana is that they get a 25 percent deposit on a flat, but not the whole flat."
Elton John
Elton John married his long-time partner, David Furnish, in 2014. Their two adorable sons, Elijah and Zachary, were present for their wedding. We can only imagine how they must have stolen the show decked out for the special occasion.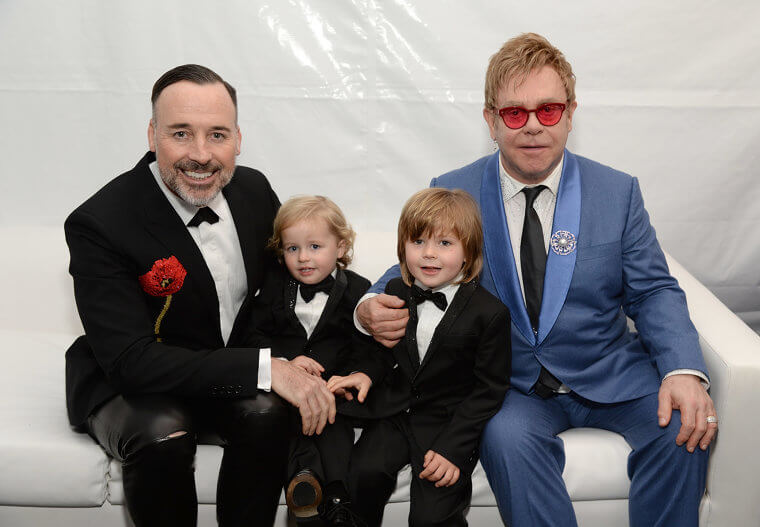 One thing that the couple believes in is that kids should not feel like they were born with silver spoons in their mouths. They believe that kids of celebrities need to work hard to be successful in their own right. In fact, they said that most of their wealth, estimated at $300 million, will not be going to their children and will instead be left with Elton John's various charities. John explained how his kids will need to work hard for what they want in life, as he said, "I earned everything I did from hard work and that's the way they've got to do it as well."
Oprah Winfrey
The queen of talk shows and a very successful businesswoman, Oprah Winfrey has an estimated net worth of over $3 billion. She doesn't have kids, so one wonders, where exactly is her massive fortune going to go?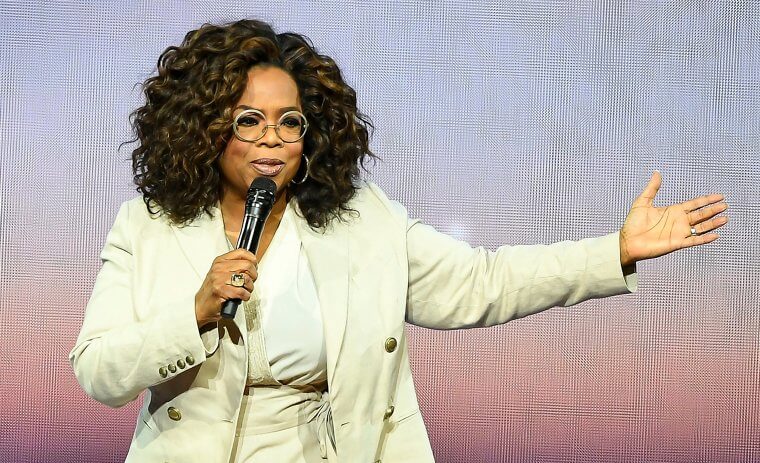 Oprah sadly lost a baby when she was just a teenager, and since then, all her love has gone to her fans and her dogs. She's known to be an avid dog lover, with five under her roof at the time this article was written. Most of her money is said to be going to her various foundations, with a staggering $30 million going to her cute and cuddly dogs alone.
Aretha Franklin
Titled "The Queen of Soul", Aretha Franklin was a famous singer and songwriter who began her career when she was just a child. Born in 1942, she began by singing gospel songs at the Baptist Church in Michigan where her father was the minister. Aretha died at the age of seventy-six back in 2018 with a net worth of $80 million. She had four children: Edward, Clarence, Kecalf, and Teddy. The singer's children are locked in a legal battle over uncovered handwritten documents that could upend how her estate gets divided. Aretha never left a typed-out will, but instead, she left two handwritten versions that were discovered in her home after she died.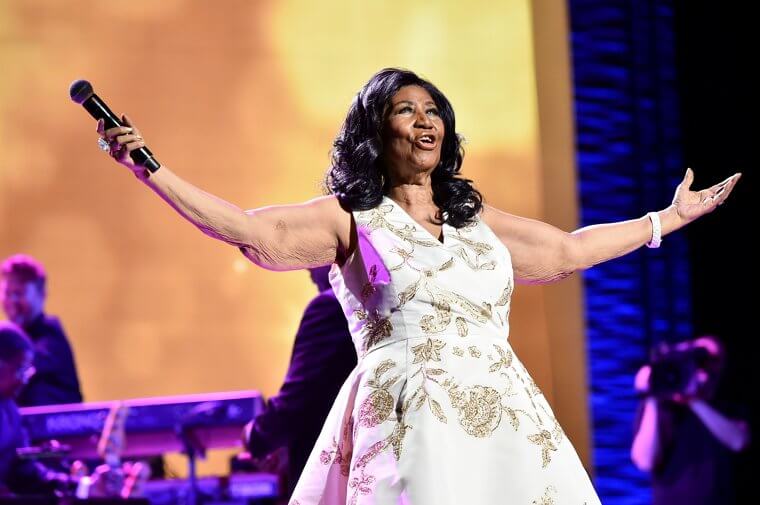 Both documents divided Franklin's royalties among her children and require the three competing brothers to support her fourth son, who has a disability. However, the wills differ on who gets her personal property and who takes charge of the estate. Franklin's children are awaiting for a court's decision on the matter. In July of 2023, the court ruled that such handwritten wills are actually valid. According to CNN, the documents were discovered in Franklin's home in Detroit by her niece Sabrina Owens. They had been lying under one of the sofa cushions in Franklin's house. The court's ruling means that the brothers are to share income from their mother's music and copyrights.
Sean Connery
Sean Connery was one of the most famous actors to ever play James Bond, and this launched him to superstardom. His net worth upon his passing in Fall 2020 was $350 million dollars, but his plans for where that money will - and won't - go might surprise you.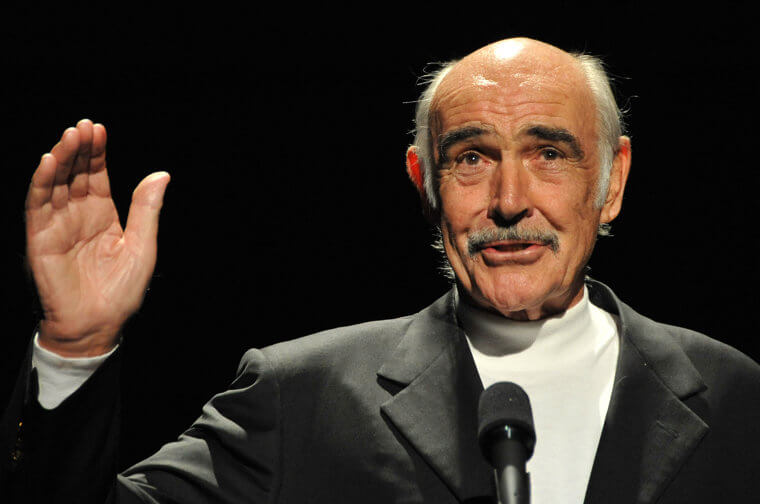 Things weren't always rosy for Connery, and he once said that he needed to work hard as a teenager to earn just $2 a week. Due to this experience, and the strength of character it built in him, Connery said that he would leave his only son literally nothing in his will. It seems the rugged star feels that being handed wealth stifles personal development.
Amy Winehouse
Amy Winehouse is another singer and worldwide celebrity who passed away all too soon. She died in 2011 at the age of 27, joining the infamous "27 Club", of which Jimi Hendrix is also a member, of musicians who died at that age.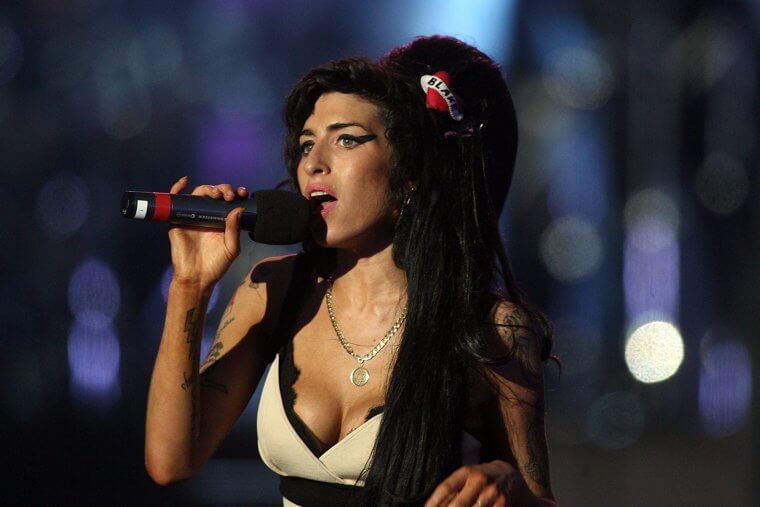 Winehouse was married for two years to Blake Fielder-Civil, and prior to her death, she actually took the initiative of changing her will. This ensured that her ex wouldn't get even a single penny in the event of her untimely demise. Instead, most of her fortune was left to her parents, and it has been used to keep Amy's legacy alive until today.
Philip Seymour Hoffman
The Academy Award winner shocked the world when he died of an accidental overdose in 2014. The talented actor kept a low profile, so fans were shocked to learn of his struggles with addiction.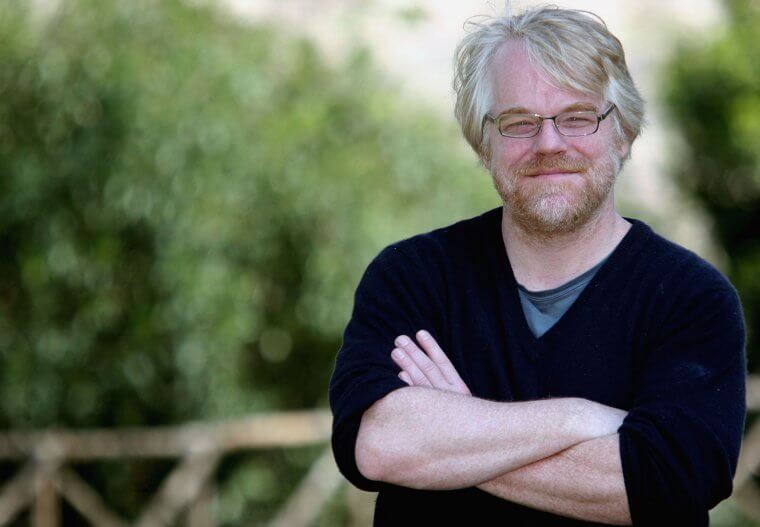 The star of The Hunger Games, and many other dramatically charged and action-packed movies, had three children with his long-time partner, Mimi O' Donnell. However, Hoffman didn't like the idea of leaving a trust fund to his children, so he decided to leave his entire $35 million fortune to O'Donnell, trusting in her wisdom to handle appropriately.

Nigella Lawson
Nigella Lawson built her $150 million fortune through her television shows and cookbooks. The celebrity chef, who already came from a very well-off family, isn't planning to leave large sums of money to her kids, though.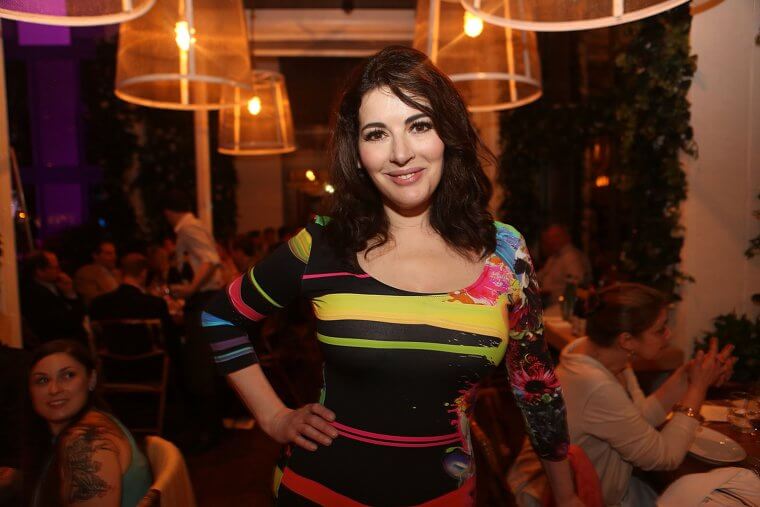 Lawson believes that having money given to you for nothing will only ruin you. She wants her children to work and earn their own fortunes in this world, not to be given everything on a silver platter. It sure seems to be in their best interest, as she said, "I am determined that my children should have no financial security. It ruins people not having to earn money."
Bob Marley
Marley was a Rastafarian, and part of this Jamaican movement's belief system involves not preparing any kind of will. Though Marley was following his beliefs by not establishing any orders for his estate, this decision led to a lot of issues for his family.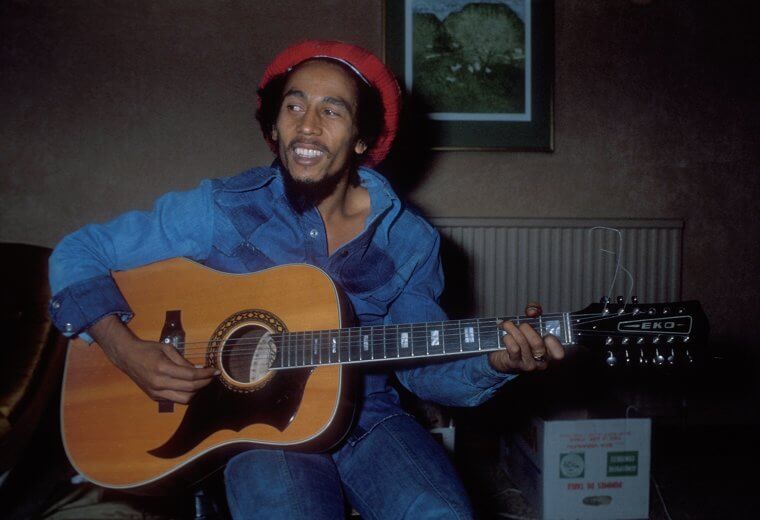 When Marley passed away in 1981 after a battle with cancer, his wife tried to take things into her own hands by forging the documents of Marley's will. An ugly battle has been raging since then, with family members trying to gain control over his assets, the rights to his name, and the rest of his fortune for many years now.
Martin Luther King Jr.
King was a civil rights activist and Nobel Peace Prize winner who met his untimely demise at the hands of an assassin at the young age of 39. Like many others on this list, he didn't leave a will, and that hasn't played out so well for his family.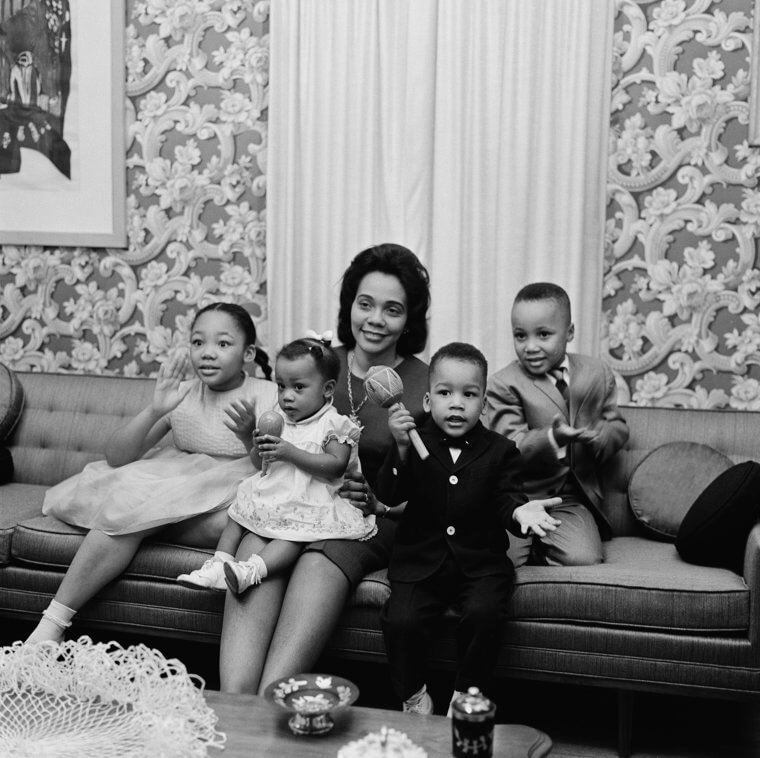 His entire estate has since been managed by a for-profit organization, with his family being caught in an ongoing battle to win his fortune. This battle has seen them sell all of King's intellectual property rights and even his personal belongings to cover their legal fees.
Elizabeth Taylor
Taylor was one of the most successful actresses of her generation, and was almost as famous for having been married a total of eight times! She had a net worth of a whopping $600 million at the time of her death in 2011.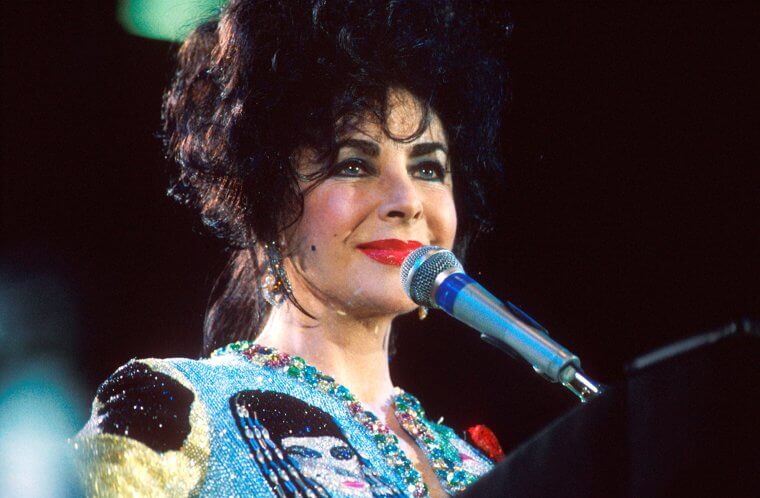 Most of Taylor's fortune went to charitable and philanthropic causes that were close to her heart, in accordance with her wishes. Her family was left with only a small portion of her estate, resulting in a massive legal battle.
Prince
Prince was another rock and roll legend who passed away far too young at just 57 years of age in 2016. The talented musician's cause of death was declared an accidental drug overdose, as was the case with too many talented individuals before him.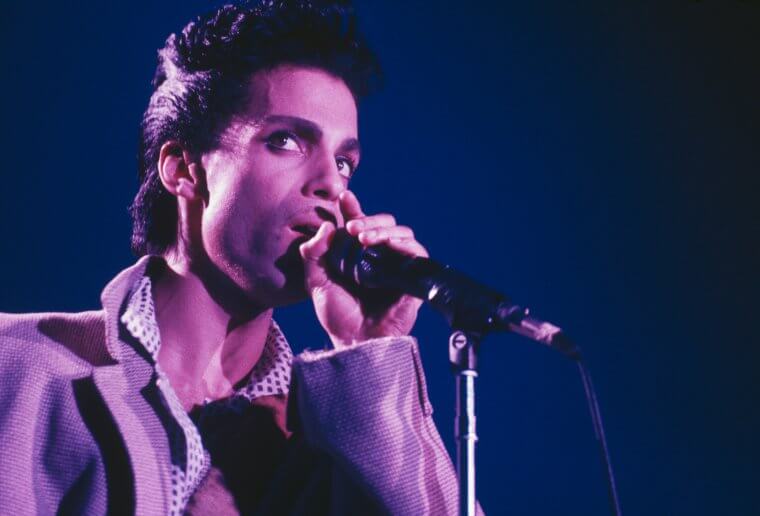 He was named one of the world's most influential artists by Rolling Stone, and he shocked the entire world with his untimely death. Prince didn't have any children and didn't create a will. So, his $300 million estate was divided between his siblings and half-siblings.

Joan Crawford
The Academy Award-winning actress had some stunning dark secrets she kept locked away all her life. Only after she passed away did the truth come out: she was married four times but never had biological children.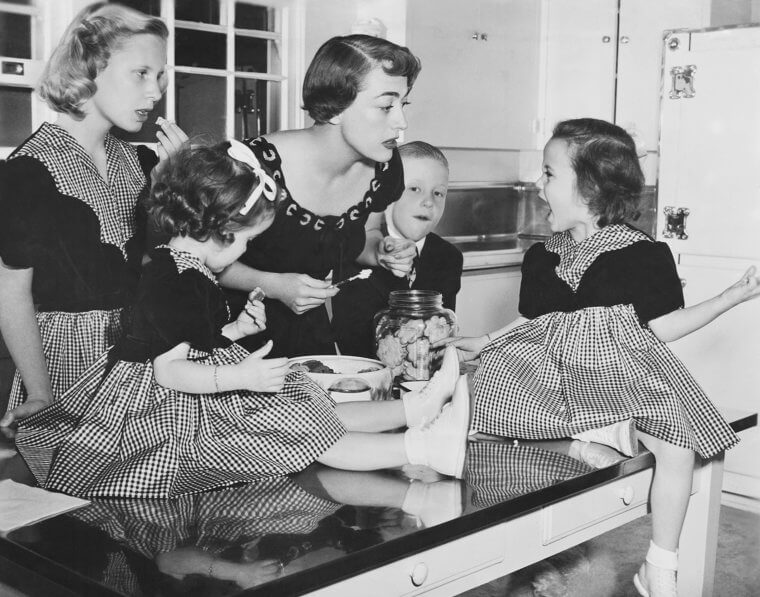 Instead, she chose to adopt five kids. One of them went back to her biological mother, and the remaining four did not have a good relationship with Crawford. From her $2 million will, the two eldest were left out, and the remaining two, who were twins, received a trust fund of just $77,500 each.
George Lucas
Lucas is the mastermind behind the Star Wars franchise, and this has made him a fortune amounting to over $5.4 billion! Just like many of his fellow billionaire philanthropists, Lucas pledged to pass on most of his wealth to charitable institutions.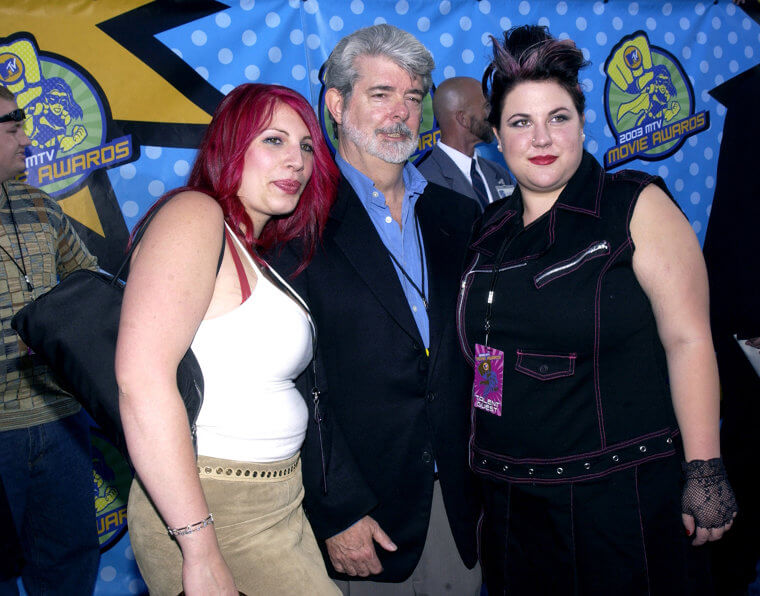 A letter he wrote regarding this topic in 2010 said that most of his fortune will go to the improvement of education all around the world. A large chunk of the $4 billion he got from Disney will be given away, with very little going to his children at all. When stating that education is the key to the survival of the human race, Lucas said, "I am donating the majority of my wealth to improving education."
Jackie Chan
The action movie actor and director literally made a career out of his passion for martial arts. This, and his hard work and perseverance, earned him Hollywood superstardom, much like Bruce Lee before him.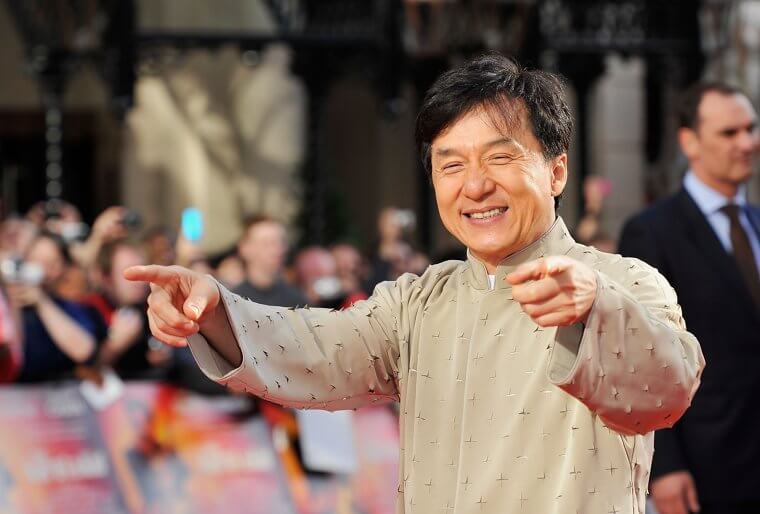 Because of the difficult road, Chan had to traverse to reach the top, he believes that his son should also work hard to make his own money. Chan stated, "If he is capable, he can make his own money. If he is not, then he will just be wasting my money." With this in mind, Chan said that he would pledge most of his money to charity.
Steve McNair
The NFL superstar's death shocked the world of sports back in 2009. Air McNair, as he was fondly known, was one of the most beloved quarterbacks and sports personalities in the world, and his passing at the hands of his mistress was viewed as truly tragic.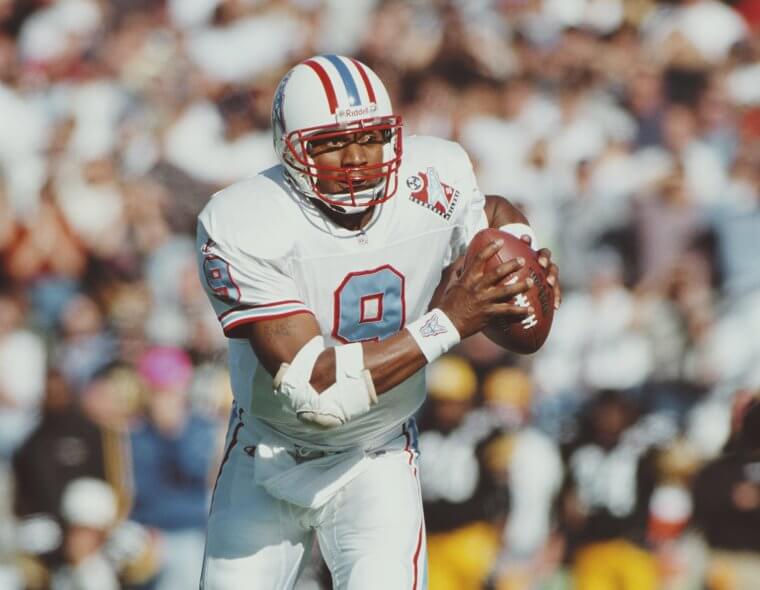 He didn't leave a will behind as he was only 36 when he passed away. The courts eventually ruled that his two sons would receive his $19 million fortune in trust funds as they were still minors at the time of their father's death.
Andrew Lloyd Webber
Sir Andrew Lloyd Webber is famous for his theatrical productions and has a net worth of almost $1.2 billion. Still, he never let this massive sum of money stand in the way of his ideals for his family and the pursuit of their own fortunes.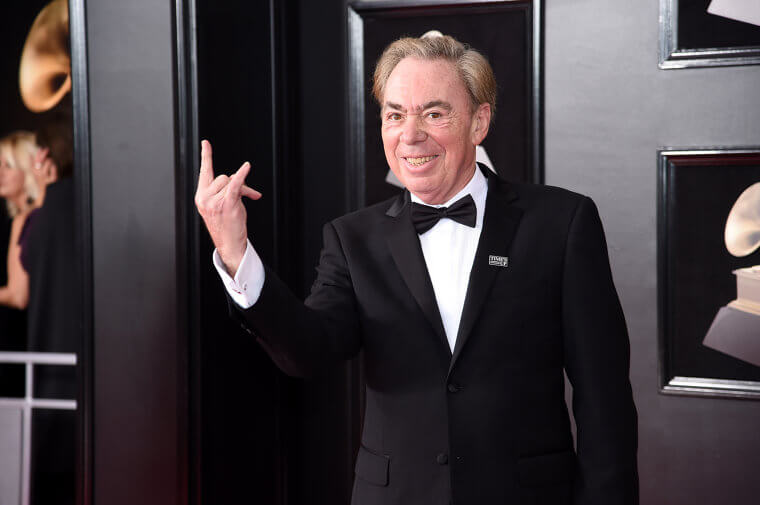 Webber plans to leave most of his fortune to various art programs and universities. He will still leave some to his children and family, but most of it will be given away. His views on wealth seem to be that there is such a thing as too much - especially when it's just handed to you. He is best understood by his statement, "I don't believe in inherited money at all. I am not in favor of children suddenly finding a lot of money coming their way because then they have no incentive to work. So I will give them a start in life but they ain't going to end up owning [my company]."
James Brown
The iconic musician passed away suddenly in 2006 due to heart failure, leaving behind a fortune of around $100 million. His family, including his seven children with his fourth wife, however, were left with nothing.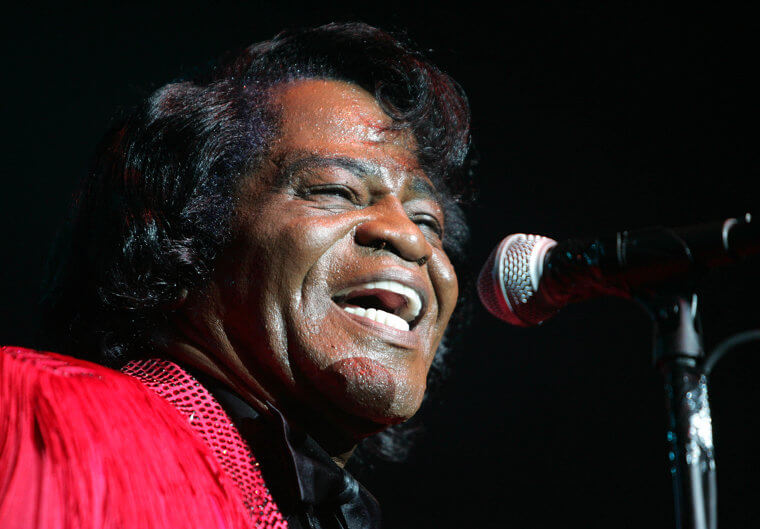 Brown stated in his will that his fortune would go to underprivileged children in Georgia and South Carolina instead. The family has gone to court contesting this, and the legal battle is still not over. We guess it begs the question, what about underprivileged kids of his own?
Barry White
Legendary musician Barry White left a hole in the music world with his untimely death in 2003, leaving behind a wife he was separated from, a girlfriend, and five children. Without any will to work from, his family began to fight for the money he left behind.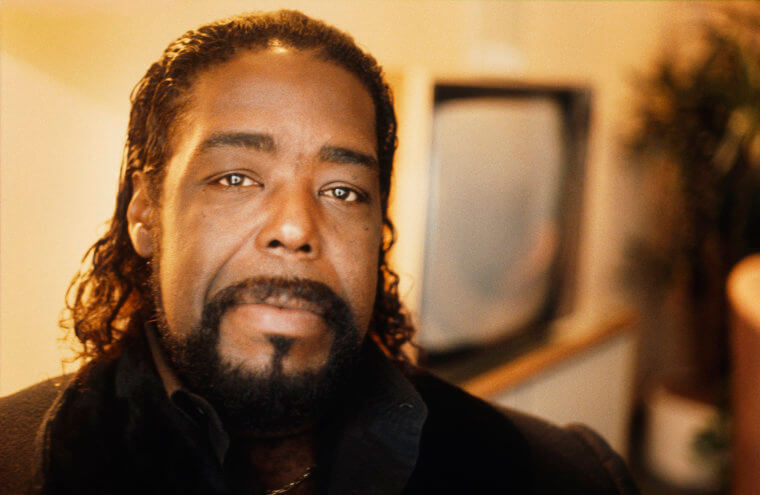 Legendary musician Barry White left a hole in the music world with his untimely death in 2003, leaving behind a wife he was separated from, a girlfriend, and five children. Without any will to work from, his family began to fight for the money he left behind.
David Gest
The well-known music producer and television personality was famously once married to Liza Minelli. When he passed away in 2016, he had amassed a net fortune of over $10 million. At the time of his death, Gest didn't have a wife or any children.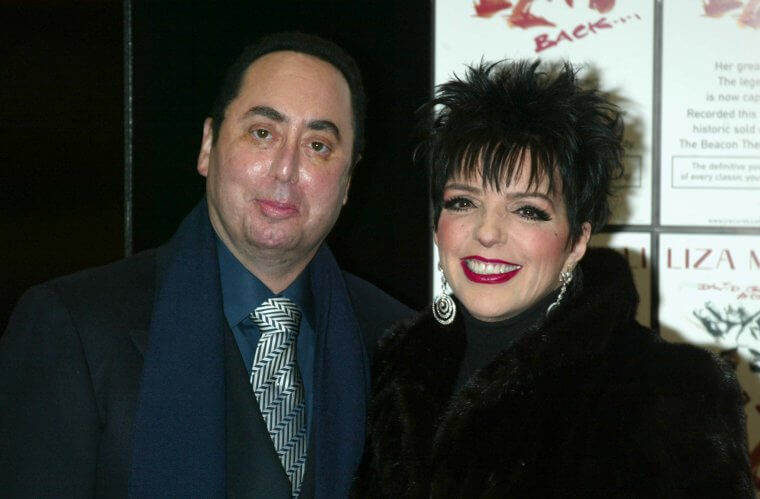 He left his attorney, Edward Bearman, to take over his possessions, including his expensive collection of memorabilia. Bearman was taken to court by Gest's sister, who was not impressed with a lawyer taking the lot. In the end, the court ruled in favor of the attorney.
Sara Blakely
Founder and CEO of Spanx and one of the world's youngest billionaires, Sara Blakely made billions selling her line of intimate women's apparel all over the world. She raked in billions through this venture and has since poured her incredible success and wealth into philanthropy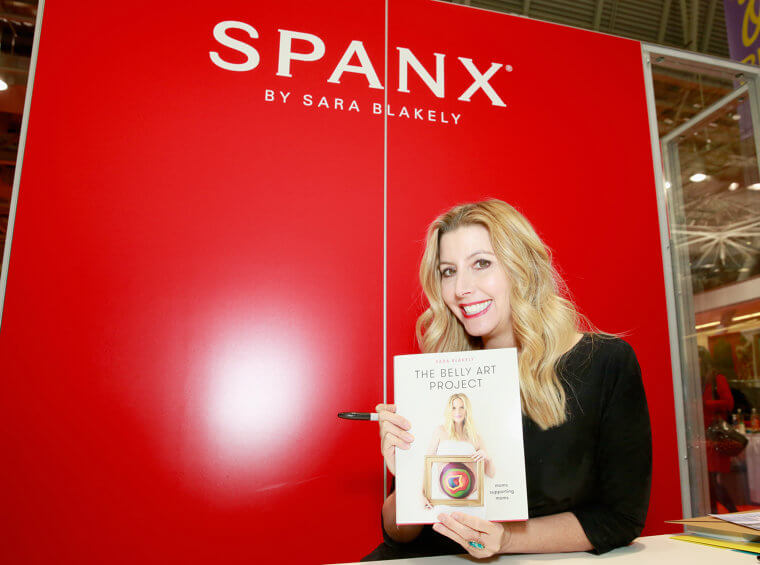 Blakely's charitable ventures help homeless girls and women, finding them jobs, and helping them integrate back into society. Blakely has pledged to donate most of her wealth to her charity when she dies.
Alexander McQueen
The renowned fashion designer Alexander McQueen shook the fashion world when he took his own life back in 2010. The creative genius led a very private life, and despite his success, his inner demons always plagued him.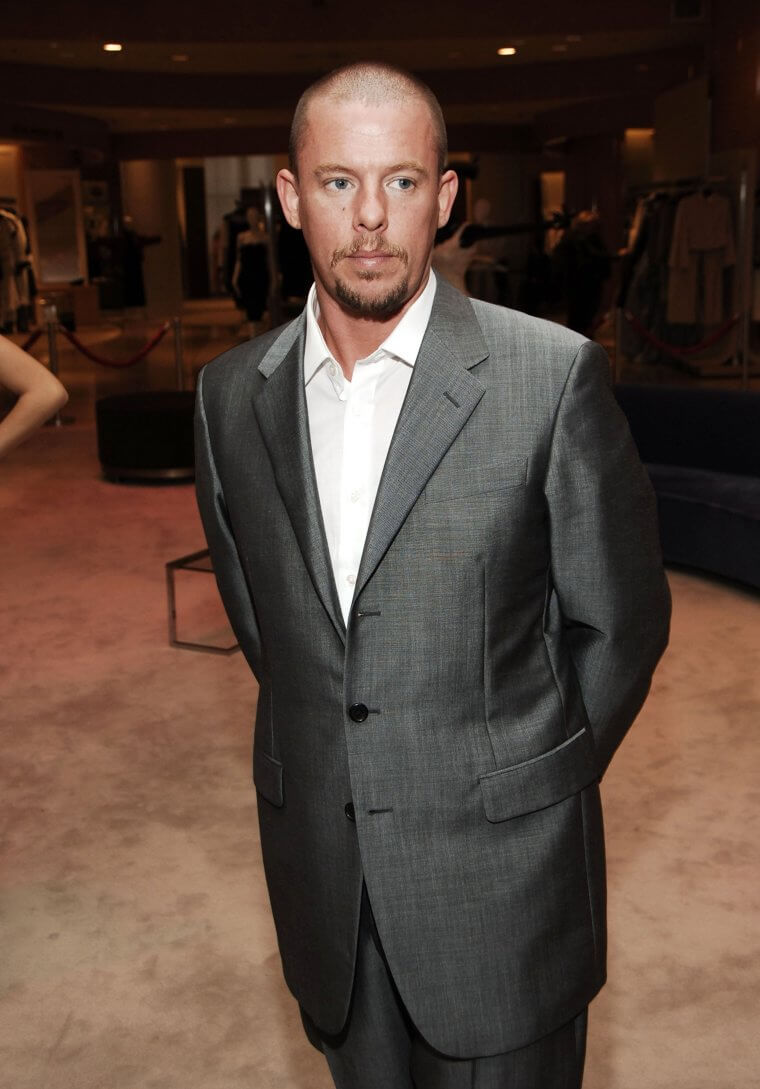 In an interesting twist, McQueen left most of his fortune to his dogs, showing that he had a softer heart than he often portrayed in public. Perhaps he felt that his dogs were the ones who showed him true loyalty in this world - though we could think of some better causes for that kind of money to go toward. According to McQueen's will, his money should be used "for the upkeep and maintenance of my dog or dogs so long as my dog or dogs shall live." Sadly, a note was found in his home after his death and it read, "Look after my dogs, sorry, I love you, Lee."
Adam Yauch
Adam Yauch, known for his role in the famed band, the Beastie Boys, was always very protective of his music and his privacy. He met his untimely death in 2012 at the young age of 48 from cancer. In his last will and testament, he stated that no entity was to be allowed to use his music or his likeness in a part of any advertising campaign. In his words, he stated, "in no event may my image or name or any music or any artistic property created by me be used for advertising purposes."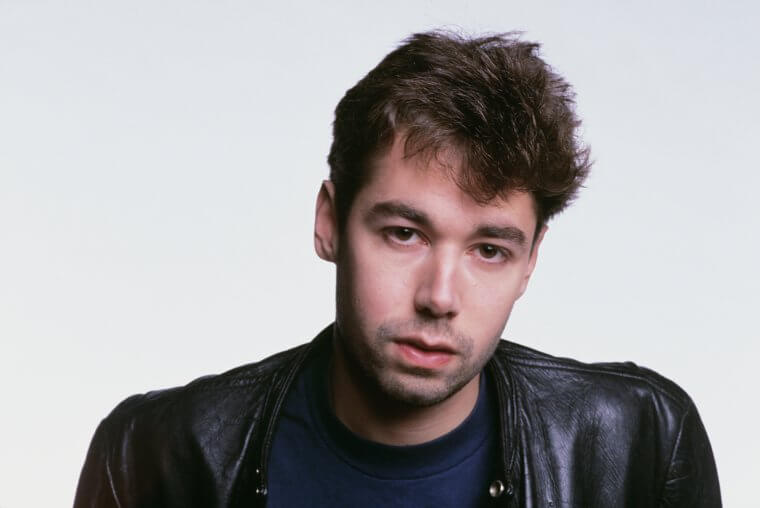 This was found to be quite strange, as he would not be around to see any of this happen. Perhaps it was a testament to his love for privacy or his disdain for the thought of the art he put his heart and soul in being used to sell toothpaste. 
Leona Helmsley
Leona Helmsley was often criticized for being cruel, but it may have been just part of her persona to always be decisive and opt for the highest quality for her hotel's guests. Helmsley, also known as "the queen of mean", made headlines after she passed away in 2007 when she left parts of her fortune to some unusual entities.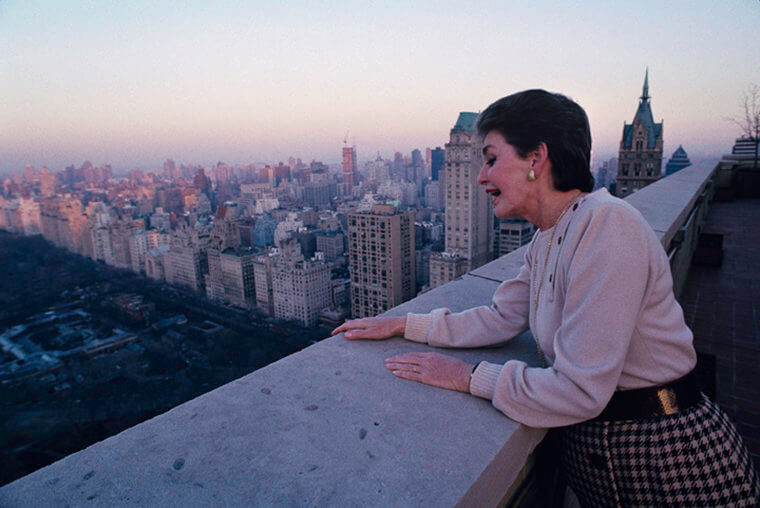 Her brother got $10 million, her grandchildren $5 million, and her beloved dog, a Maltese named Trouble, was left with $12 million! The sum was reduced to $2 million though, as the dog's caretaker said that amount was enough to pay for all of Trouble's needs for the next ten years, or until the end of its lifespan. The section of Helmsley's will that mentions her dog states, "I leave the sum of Twelve Million Dollars ($12,000,000) to the Trustees of the LEONA HELMSLEY JULY 2005 TRUST, established under an instrument dated on or about the date of this Will, to be disposed of in accordance with the provisions of that Trust agreement." Further on, it reads, "I direct that when my dog, Trouble, dies, her remains shall be buried next to my remains..."
Dusty Springfield
Dusty Springfield was one of the most famous and likable pop singers of the 1960s. When she passed away, her cat got something quite unexpected. Dusty's cat, Nicholas, was to be taken care of with special instructions.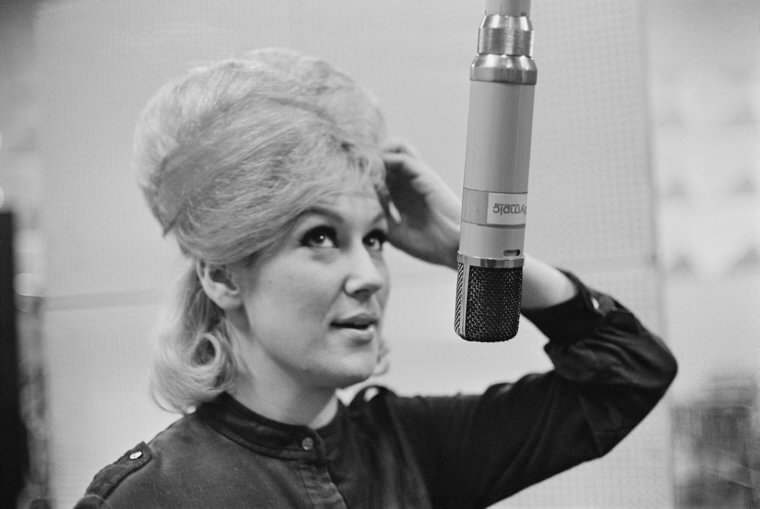 Nicholas would be only fed specific imported baby food, had to be sung to sleep using Dusty's own music records, and had to use Dusty's pillow and nightgown in his bed. Adding to the adorable weirdness, Nicholas was eventually married to a cat belonging to one of Dusty's friends. 
Janis Joplin
Janis Joplin was another rock and roll star who sadly left this world all too early. Her hard-partying lifestyle and substance abuse issues all contributed to her passing away at just 27 years of age as yet another member of the 27 Club.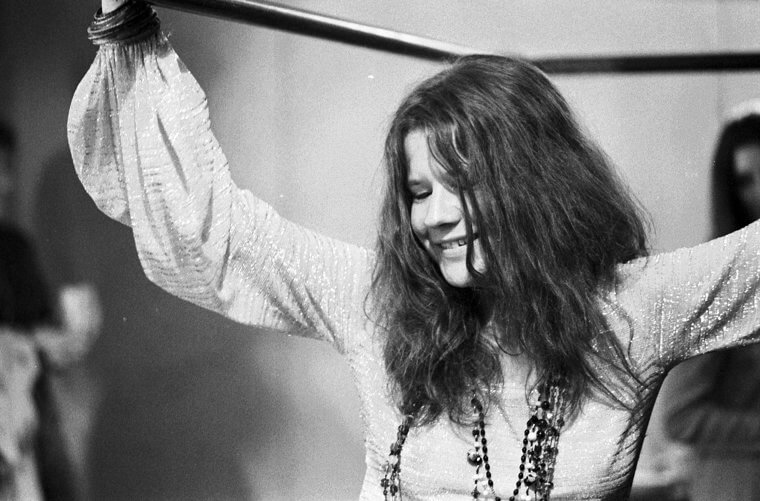 In her will, she stated that $2,500 was to be set aside for over 200 guests to have one last party on her behalf. This was to be done in her favorite pub, The Lion's Share, where the party eventually took place in 1970. According to her will, "I direct my Executor to cause my remains to be cremated. If my Executor shall so elect, he shall be authorized, at the expense of my estate, but not to exceed Two Thousand Five Hundred ($2,500.00) Dollars, to cause a gathering of my friends and acquaintances at a suitable location as a final gesture of appreciation and farewell to such friends and acquaintances."
Bob Fosse
Bob Fosse was a multi-talented artist – dancer, director, writer, and actor. His best-known work came in the form of choreography though, and he received eight Tony Awards in this field. In his will, Fosse stated that $25,000 was to be equally shared between 66 of his closest and luckiest friends so that they could all go out and have dinner together in his honor. A letter included in his will read, "I have made this provision so that when my friends receive this bequest they will go out and have dinner on me."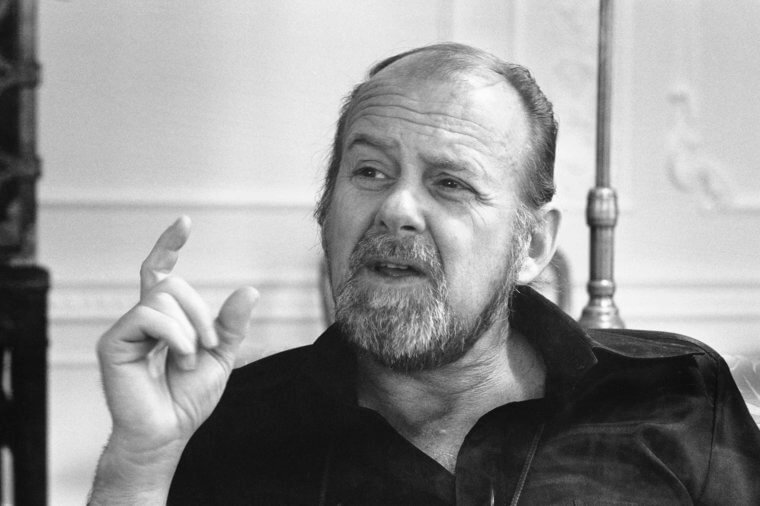 The guests at the dinner to honor Fosse's memory hardly needed the money – the list included such high profile celebrities as Dustin Hoffman, Liza Minelli, and Neil Simon - but it did allow them to come together and remember him.

Mark Gruenwald
Mark Gruenwald was a comic book artist who had a longstanding relationship with Marvel. A writer and an executive editor, he was known for comic books such as Captain America. Unfortunately, he passed away at the young age of 43 from a heart attack. Gruenwald was so passionate about his work, though, that in his last will and testament, he made a rather unique request.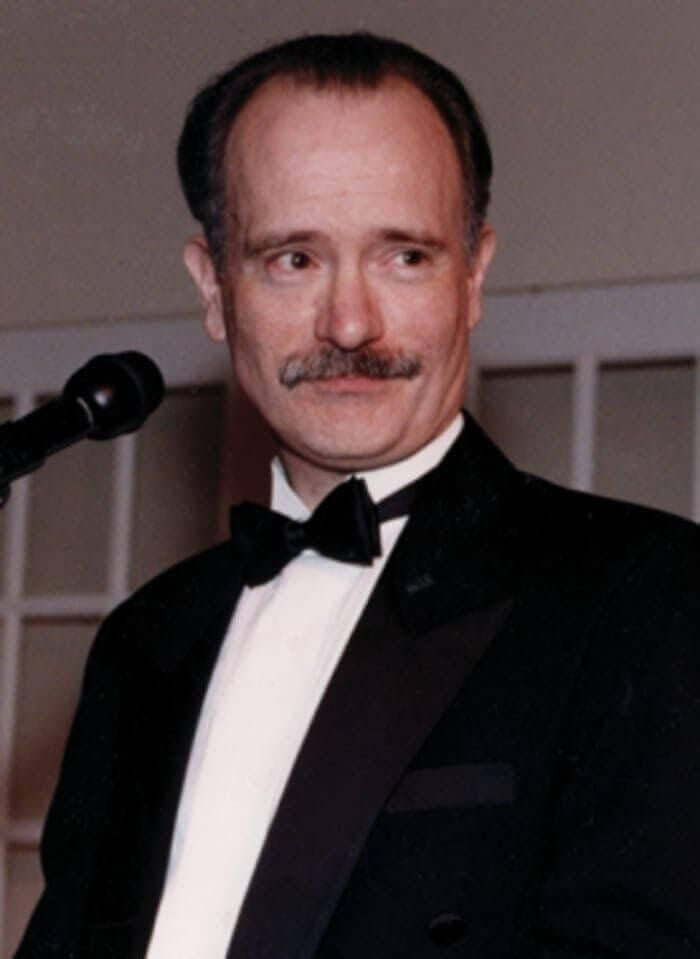 Mark Gruenwald was a comic book artist who had a longstanding relationship with Marvel. A writer and an executive editor, he was known for comic books such as Captain America. Unfortunately, he passed away at the young age of 43 from a heart attack. Gruenwald was so passionate about his work, though, that in his last will and testament, he made a rather unique request. 
Harry Houdini
Harry Houdini was one of the most well-known magicians and illusionists of all time. However, he didn't just stop with illusions – Houdini was also a strong believer in spiritualism. Houdini's belief in the afterlife was so strong that he put it in his will that his wife, Bess, should hold a yearly séance.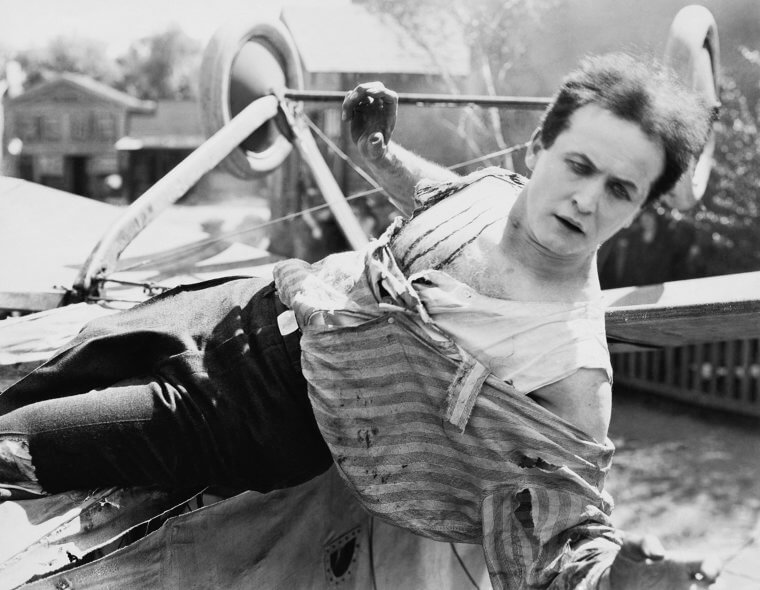 This was in the hope of Houdini coming back from the afterlife and meeting her once again. Unfortunately, despite his wife's best efforts, Houdini never came back or contacted her again. Maybe he was busy.