Parents are parents and it doesn't matter if you are a celebrity or not. They are just like us, some of them with their strange parenting rules. It may seem as if celebrities spoil their kids and are not strict at all, but our chart is here to prove you wrong. After reading this article, you will realize that you might not be a strict parent compared to these celebrity couples and their extravagant parenting tricks and habits.
Kim, Kanye & Their No Make-Up Rule
Despite the fact that Kim is a worldwide make-up guru with her own make-up brand, the couple doesn't allow their kids to wear make-up. Although, you may have seen North with makeup on rare occasions. Recently, Kanye got more into Christianity and now he has more conservative views.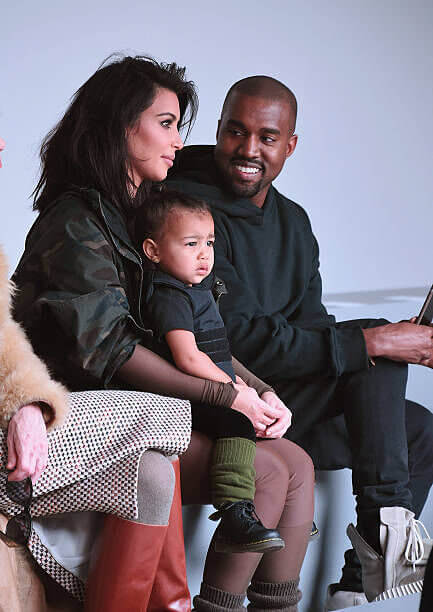 Kim says that she doesn't like that idea much because North loves makeup and she sometimes spoils her by letting her wear lipstick. Though, this puts her into trouble because, for Kanye, it is very serious and he doesn't want his children to wear any makeup.
Mila, Ashton & the No Presents Rule
Mila and Ashton know that being raised in a family of Hollywood stars, their children could easily feel privileged over others and they didn't want that. That's why they established the "no presents" rule until they grow up. According to them, their kids were showered with presents, and at some point, they were not appreciating anything, they were just expecting everyone to give them something.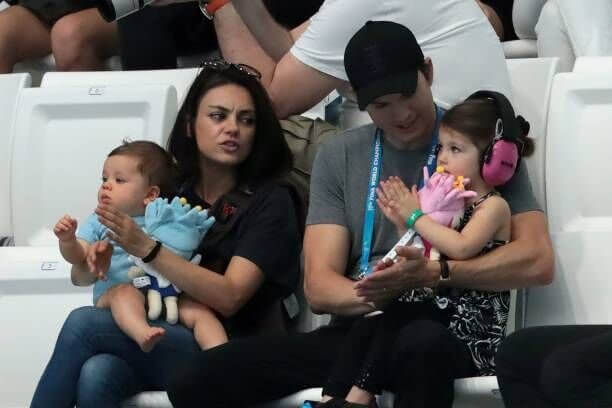 So, they decided that, instead of showering their children with useless presents, they would make more donations. When their children will get older and understand the value of presents, only then they will start receiving presents. 
Blake Lively, Ryan Reynolds and Their Approach to Pronouns
Blake and Ryan are one of the most famous couples in Hollywood. They are now raising two beautiful daughters and one thing that they emphasize in their upbringing is pronouns. The couple started using more female pronouns while speaking to their children. This idea first came up to Ryan when he realized that he mostly used the pronoun "he" while speaking. 
While wondering why he always does that, Blake answered that it is how they were taught. They want to teach their children that women can be bosses as well and they want their kids to always feel that they are perfect no matter what others say.
For Pamela Anderson's Children, the Light Is Always Green
Pamela Anderson's children are no more kids, they are already grown-up men. However, even when they were little, their mother would let them do and try everything. She even let them try alcohol and drugs. She explained that she wasn't forcing them to do anything.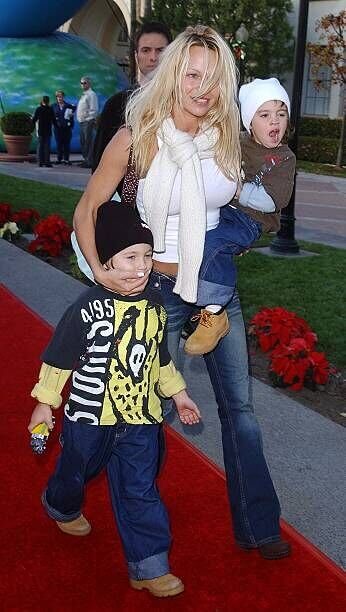 However, she wanted them to understand that consuming anything responsively is alright. According to her, she has great children that managed to see the world. She claims they are smart in their choices and they had fun growing up together.
Angelina Jolie and Homeschooling
Angelina Jolie is a mother with some experience. With the number of children she has, Jolie has learned that the standard schooling system is wrong, so she decided to homeschool all her children. She believes that, with homeschooling, children have the freedom to learn and practice more than they could in public schools.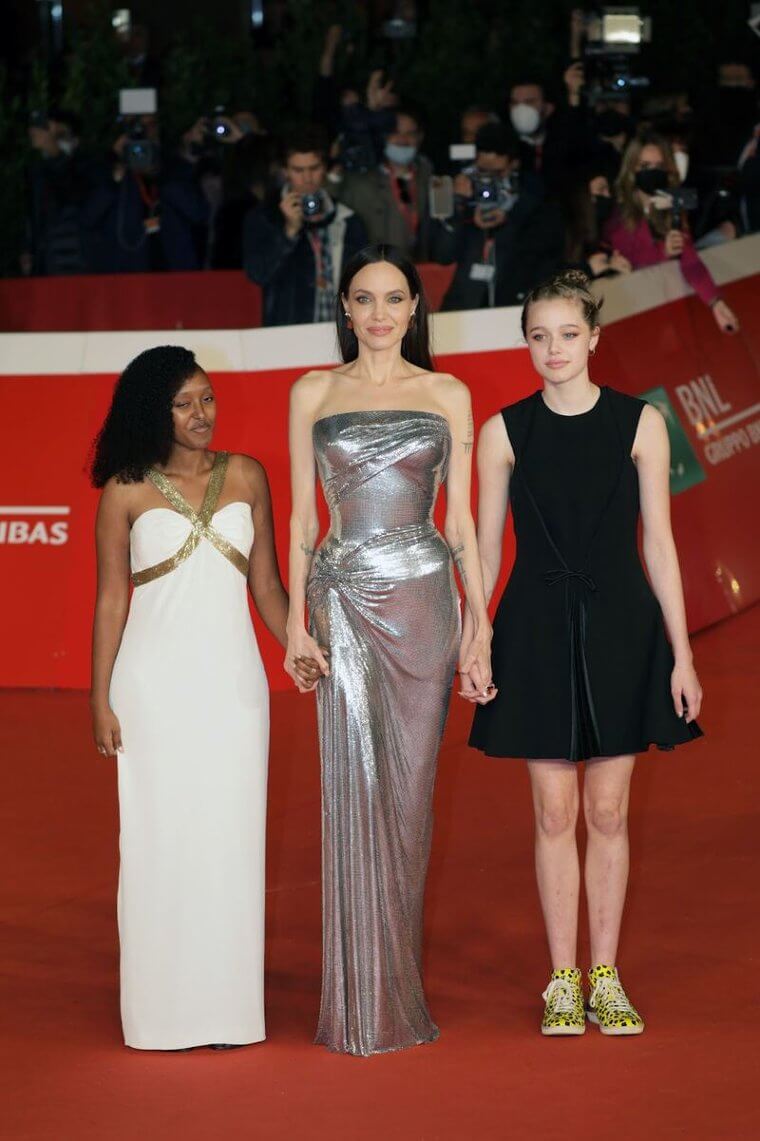 She thinks that her kids can read the books they like, start playing musical instruments and visiting museums, which will be better for them than following standard school systems. Her kids are homeschooled in a French lycee program with top teachers but she wants them to finish schooling as soon as possible and start exploring the world.
Kate Hudson and Her Genderless Child
Kate Hudson already has three children and she has decided to raise her latest child genderless. She said that the baby should be able to decide who they want to be when they grow up. She has two older sons and she says she never really thought about what clothes to buy for them. 
She tends to buy more gender-neutral clothes, so they can't be either too boyish or too girlish. Kate has very open views on life and she likes to put her views into action with her parenting.
Kristen Bell, Dax Shepard, and Their Weird Pre-Bedtime Ceremony
This may sound weird but Kristen Bell and Dax Shepard have a very strange habit when putting their children into bed. Whenever the kids don't want to sleep, they just lock the doors until they sleep. Kristen says that, at first, they usually go wild and start hitting on the door with toys. Once, they even had to change the lock.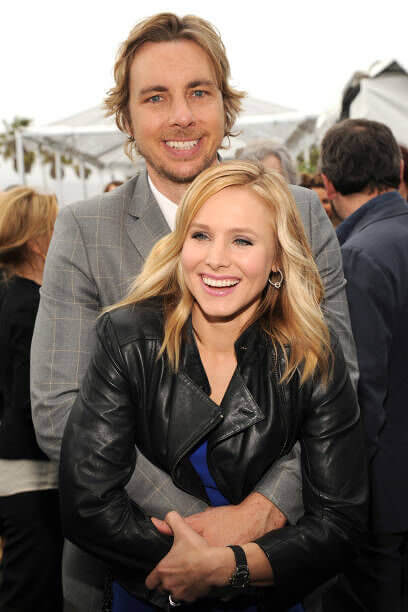 However, after a few minutes, they relax and fall asleep. Only after that, the parents unlock the door. This may seem a very strange way to prepare kids for bedtime but, apparently, it works for them, so why not.
Emma Roberts and Garrett Hedlund Recently Called It Quits
American Horror Story actress Emma Roberts has recently split up with Garrett Hedlund, right after their son, Rhodes, turned one. "It's sad, and they are trying their best to co-parent. It's been hard," an insider close to the couple revealed.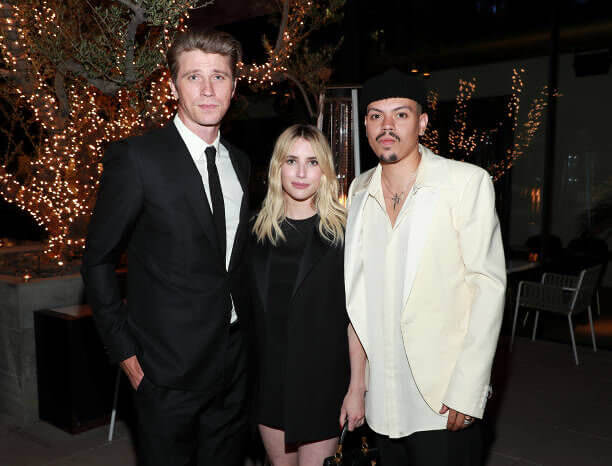 Hedlund is also being sued for negligence after he caused a head-on collision after falling asleep behind the wheel. And in 2020, he was charged with two DUIs was released after posting a $100,000 bond. 

Reese Witherspoon and Southern Traditions
Reese Witherspoon grew up in Nashville with Southern traditions. She realized that raising children in Los Angeles was different than in Nashville. Reese was brought up learning to respect elders and always say "yes sir". So she wants to develop this tradition in her family, too.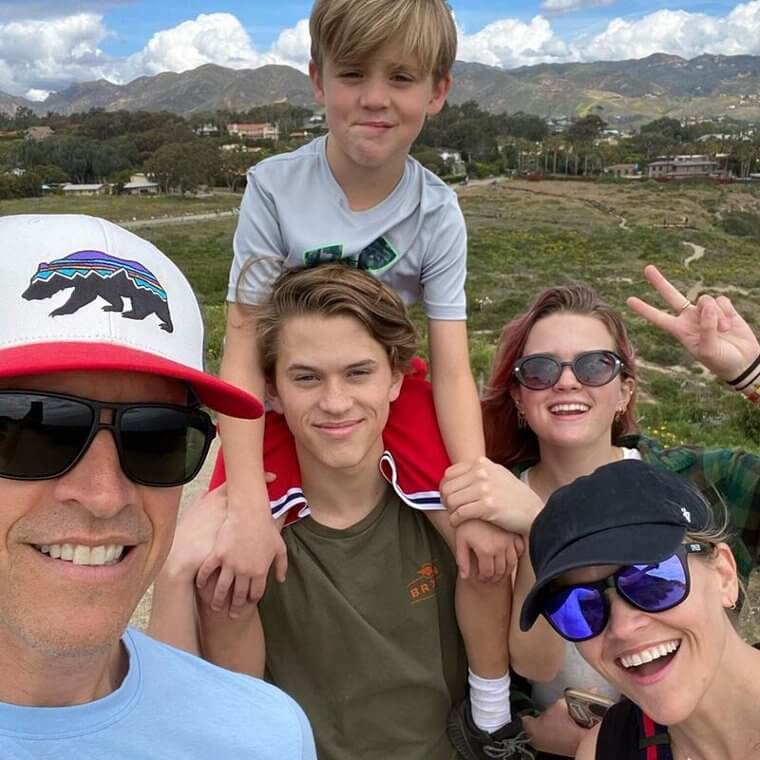 She also wants her children to visit the church on Sundays and be brought up with the same values as she did. According to her, children in LA don't do such things and she doesn't want her children to be like that. Family values are important to her and she wants to employ that among her children.
Beyonce, Jay-Z & Their Bilingual Children
Jay-Z and Beyonce are the leaders of this chart. They not only want their children to be confident but also to speak multiple languages. The couple wants to provide their children with everything they lacked in their childhood. Blue Ivy has learned French since she was a baby.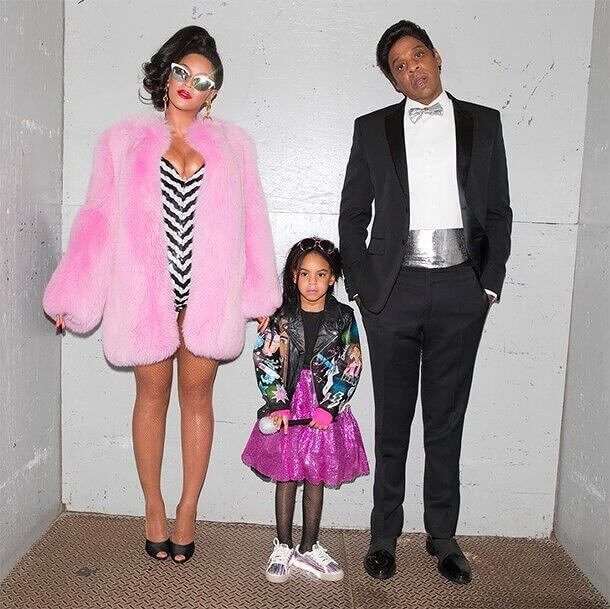 It is said that it was a must for her nannies to speak French. But this is not the only language they want Blue to learn. The girl also speaks Spanish. As one of the family friends says, he has overheard a conversation Jay Z was having with his daughter over the phone when she was two and she was already speaking Spanish.
Beyonce, Jay-Z & the Confidence Coach for Blue Ivy
Most pop stars want their children to get the right education, but this couple has taken coaching to the next level. Jay-Z and Beyonce have hired a confidence coach for their daughter Blue Ivy. They want to increase their child's self-esteem from a young age, so she would never lack confidence just like they did when they were younger.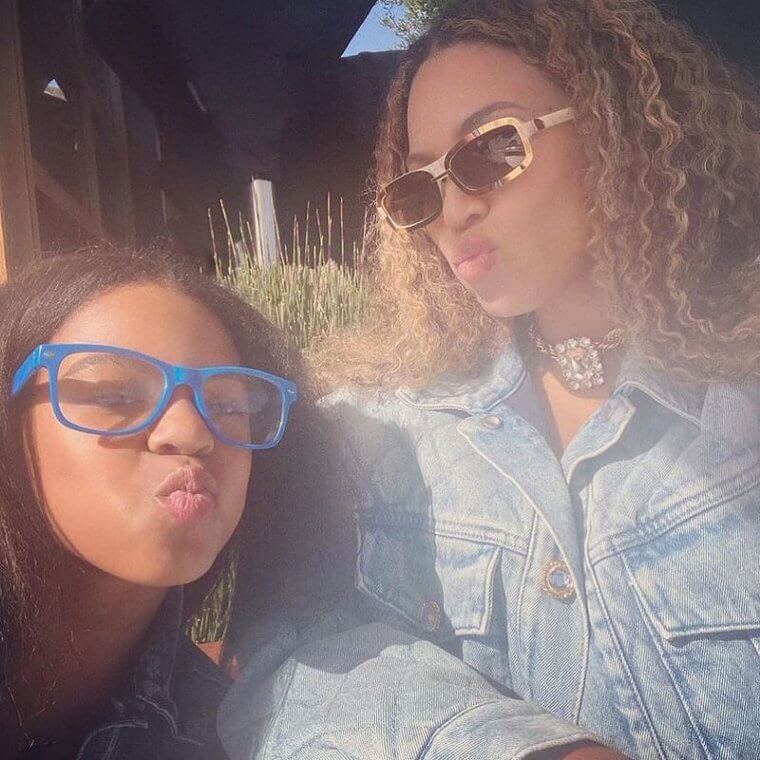 The coach uses art such as singing and dancing to help increase Blue's confidence. The parents say that their daughter used to be very shy but she now speaks what she thinks and behaves very confidently.
Alanis Morissette Lets Her Children Decide When to Stop Breastfeeding
The mother of three, Alanis Morissette, received a lot of negative feedback when she said that she let her kids decide when they didn't want to drink milk anymore. According to her, this process prevents her children from therapy sessions when they are older. 
She claims that children start the weaning process at different ages so you don't need to force on them. To her, the safety of her children is very important and she wants to feel that connection all the time.
Mayim Bialik and Self-Thought Manners
According to Mayim Bialik, there is no need to teach children manners, because they will learn them naturally. She brings an example from her own life, saying that, when her son was little and was just beginning to speak, he would say "water, please" when he wanted some.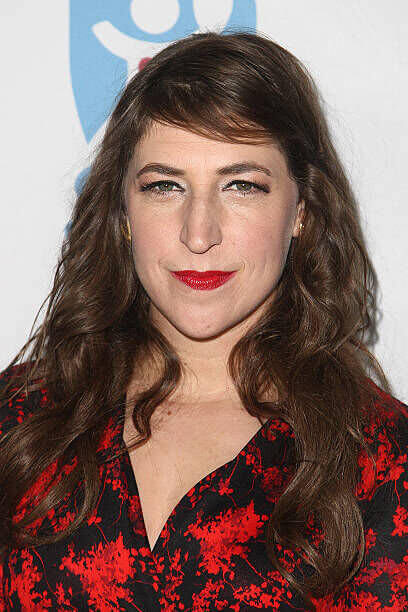 This way, they were teaching their kids how society works without pushing on them. She thinks that children, just like adults, know how everything works and there is no need to force them to do anything. Although, sometimes, they need some guidance. 
Kelly Ripa and the Importance of Good Manners
For Kelly Ripa, it doesn't matter what her children are good at if they do not have good manners. Having manners is the number one priority for her. She likes to say that the habits of saying thank you and please are never out of style.
According to Kelly, her children have to send "thank you" letters whenever they get presents. At some point, her son asked her not to give him any more presents because he didn't want to write that many letters. All she wants is her kids to be respectful and polite to others.
Will and Jada Smith's Equal-Approach to Their Children
In Will and Jada Smith's family, children are brought up equal. They teach their kids to be responsible for their actions from a young age. They approach their children as they would approach adults because they want their kids to understand and accept their flaws.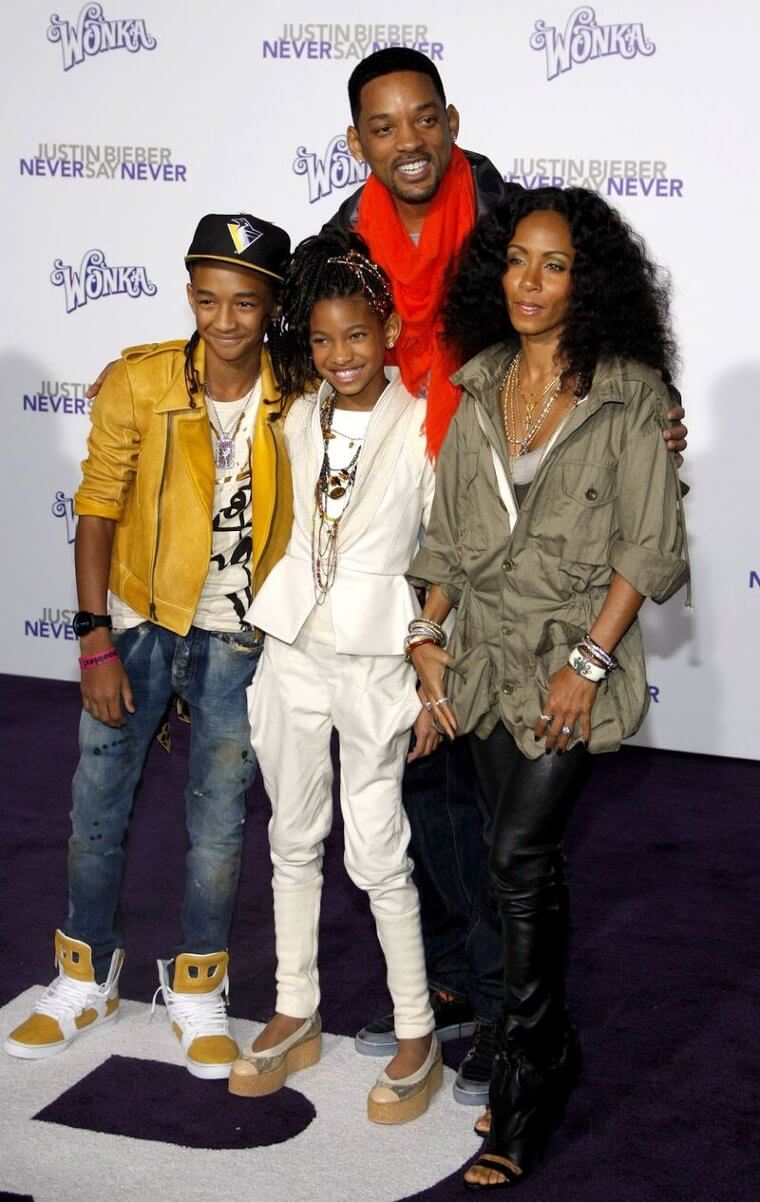 Of course, they guide them as parents but they try to put as much responsibility on their kids as possible. For instance, Will says if they don't clean up their rooms, they would never punish them because of that, just like you would never tell a grown-up to clean their room. They should be mature enough to understand such things and be responsible for their actions. 

Megan Fox & Brian Austin Green's Boys Wear Dresses
Hollywood star Megan Fox and her husband Brian Austin Green provide a gender-neutral environment for their kids. They have three sons who can wear dresses whenever they want. Fox was brought up in a strict religious environment and this is the reason why she wanted to give her children more freedom.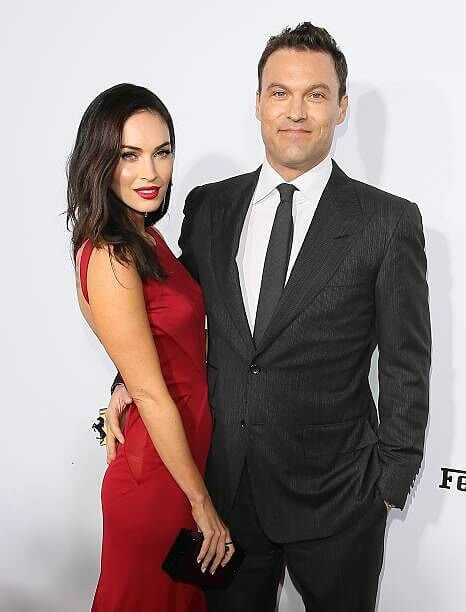 Megan once claimed that girls in the church were allowed to wear only pants and she wished everyone would wear whatever they wanted. Her husband shares her views, so if a boy wants to wear a dress, let him do it.
Will and Jada Smith Let Their Children Choose Their Own Punishments
As we have mentioned earlier, Will and Jada give freedom to their children and treat them like adults. Alongside this rule, there is another one. Their children need to choose their own punishments.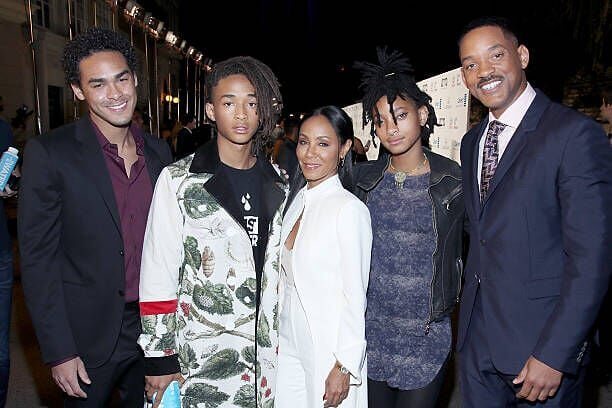 Whether kids have complete freedom over their lives or not, it is natural to go through some difficult times and to sometimes get into trouble. So Will and Jada give freedom to their children but with one simple rule, they have to explain all their actions. It allows reflecting on yourself and thinking about the reasons they do what they do.
Over-Protective Kylie Jenner
Over-protection develops in every new mother. The same happened with the young mamma Kylie Jenner. Since the birth of her daughter Stormi, Kylie has become very protective over her that she made everyone wear surgical masks when around her. She didn't want germs to fly around her so all the visitors would cover their mouths and noses.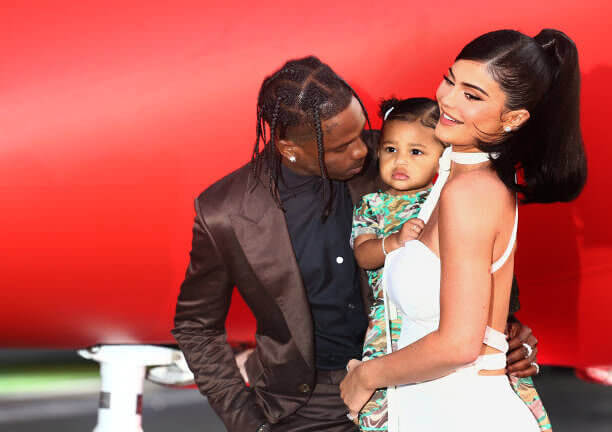 The father of Stormi bought boxes of these masks so she could feel safe. Her over-protection doesn't start and finish with surgical masks, she also buys only chemical-free and organic products for her daughter.
Reese Witherspoon Gives Her Children Allowances
The famous mother Reese Witherspoon can afford almost everything for her children and they can have whatever they want. However, she doesn't want to spoil them, so she gives them small allowances. When they go out, she gives each child 5 dollars and they can spend their money on whatever they want.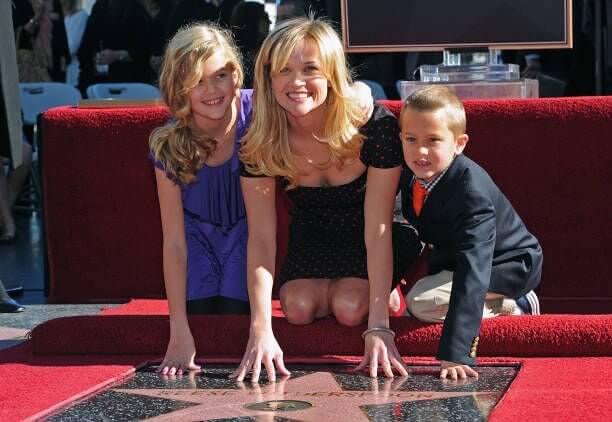 For instance, she says that his son is just like her, the moment he gets his money he immediately spends it on food, while her daughter is very thoughtful about what she spends her money on. This helps her children stay level-headed and not to feel over-privileged. 
Jennifer Garner and the "YES" Day
As most of the time the word "no" is often heard from the mouth of mothers, Jennifer Garner likes to break that habit once a year. There is a special day in their family that she likes to call the "yes" day and her children can go wild on that day.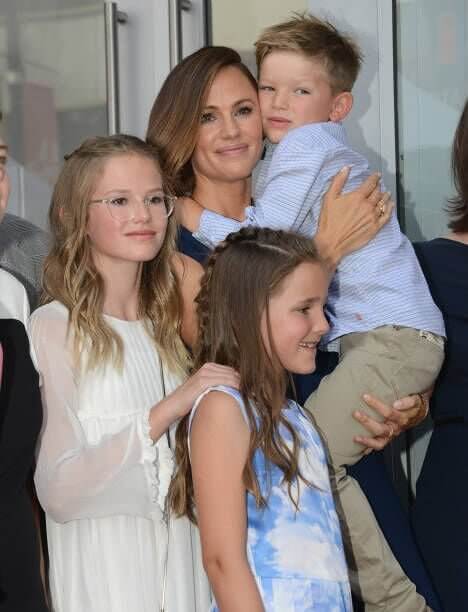 There is only one rule, they need to behave well throughout the year, so on that special day, Jennifer will let them do whatever they want no matter how crazy it may sound. She has been doing this for already seven years and everyone loves it in the family.

Gisele, Tom Brady & No Diapers
Tom Brady and his wife Gisele are against diapers. This all started with the birth of their son Benjamin. She stopped using diapers and found more natural ways to deal with it. The main philosophy behind not using diapers was the environment. When Gisele once thought about how diapers harm the environment, she decided never to use them again.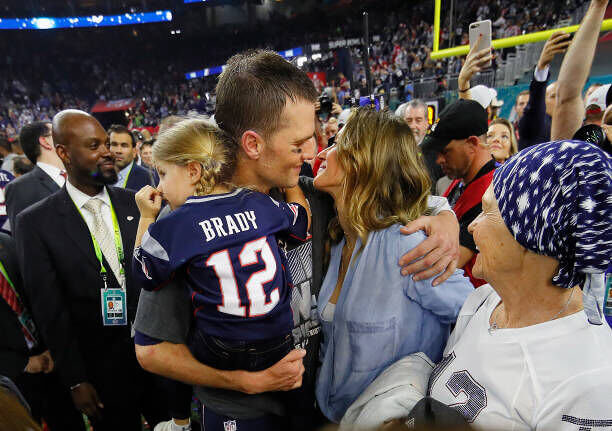 Her son was walking around naked and, when it was potty time, Gisele turned it into a schedule. It was mostly after feeding that he would want to go to the bathroom. She explained that everything was pretty simple and there were no emergencies.
Madonna and No Clothes on the Floor
Although Madonna's children are not little anymore, she still follows the "no clothes on the floor" rule. Despite her extravagant looks, Madonna likes tidiness and that's what she teaches her children. Since they were little, she taught them not to toss around with clothes on the floor.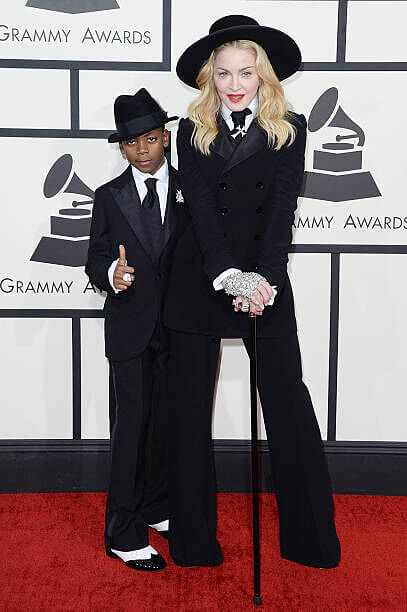 She even once said, that when someone from her kids didn't follow the rules. she would put all their clothes in bags and they had to wear the same clothes for a couple of days until they could earn their clothes back by cleaning after themselves and being tidy. Madonna claims that, as her husband is the spoiler and they all get treats when he gets home, she has to be the strict one.

Kim, Kanye and Gender-Neutral Parenting
This may sound strange, although there is a lot of stuff that is strange in this family, but Kim and Kanye have banned the color pink for their children. They want to raise their children in a gender-neutral family. As pink is mostly known as a girly color, they want their kids to choose the colors they like.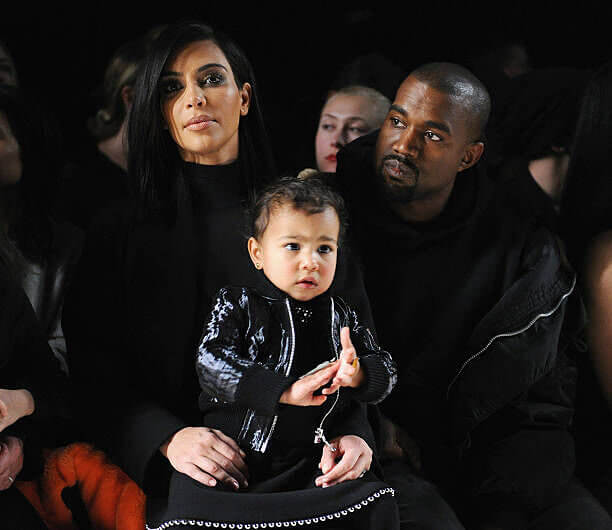 Besides, Kanye thinks that it is too cliche for a girl to wear pink. However, North is the oldest one and has the right to choose so she sometimes wears pink. The couple doesn't want to limit their choices of colors and teach them that it is okay to be a girl and not to wear pink.

Tamera Mowry Says No Kids in Her Bed
Tamera Mowry is a mother of two and she doesn't like the idea of children sleeping over in mom and dad's bed. For her, it is better when everyone sleeps in their own beds. The main reason she is against it is that she can't have private time with her husband. Plus, sleeping with your kids is a big challenge when you wake up with their toes in your mouth.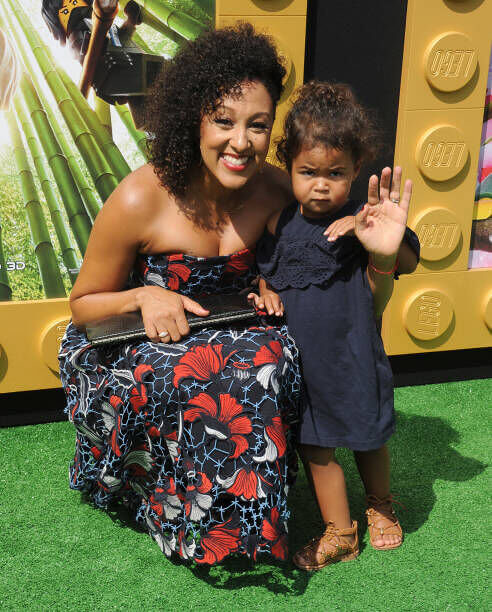 She sometimes even locks the door at night so her kids cannot sneak into their parents' bedroom. Her husband agrees with her and explains that there are cameras so they can look after their children through them. 


Speaking of celebrity parents, up next, find out which of your favorite celebs were raised in single-parent households...
 
These Celebrities All Have One Thing in Common: They Were Raised in Single-Parent Households
Anyone who comes from a single-parent household will know how challenging it may be at times. These elite celebrities may be living the glamorous life now, but it wasn't always like that for them. All these stars only had one parent while growing up due to their mother or father passing away, not ever knowing who they are, or being neglected by one of their parents. Their rough upbringing is what pushed these stars into the entertainment industry for extra cash, and then they became the famous celebs we know today!

Selena's Mom Was 16 and Pregnant 

Being a single parent can be extremely challenging for both the parent and the child. Selena Gomez would know exactly what we mean by this as the young star was raised by her mother alone. Selena and her mom have a very strong relationship as it's always been just the two of them. Growing up in a single-parent household put pressure on the family financially which is the reason behind Selena's mom getting her involved in acting when she was so young.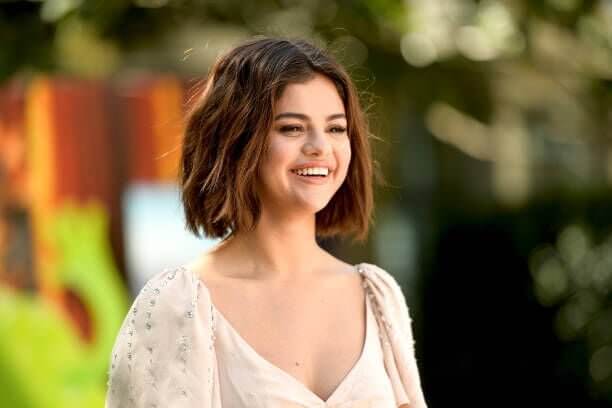 Selena's mom had her when she was only 16 years old! While Selena admits that she was upset by not having both her parents involved, she saw how strong her mother was through it all. Selena and her mother have an unbreakable bond and Selena's thankful for her mom who gave up everything to raise her.
Ariana Grande's Mom Took the Lead
While Ariana Grande is popular worldwide for her magical voice and carefree lifestyle, not many people know much about her upbringing. Truth is, Grande's childhood wasn't as glamorous as people may assume. When the young pop star's parents split up when she was only eight years old, it deeply impacted her relationship with her dad.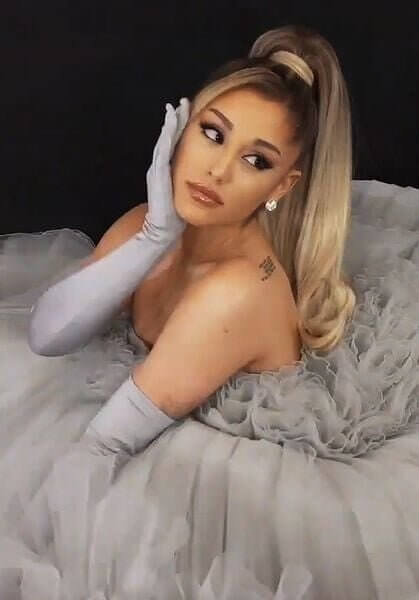 Ariana grew up with her mom and siblings but she had the coolest mom to look up to through the tough times. Grande mentioned that her mom wasn't the typical housewife, she was a total badass! Grande's mom is the CEO of her own company and was the one to get Grande into her music career when she was just 13 years old. Good move mama Grande!
Leonardo DiCaprio's Childhood Wasn't Sunshine and Rainbows
Turns out that Leonardo DiCaprio, which we all know for his acting roles that stole our hearts such as Jack in Titanic has had a childhood you wouldn't expect. When DiCaprio's parents Irmelin Indenbirken and George DiCaprio parted ways, Leo was left to be raised by his single mother. Just like many stars, he started his career at a young age when his mom was struggling financially.

Leo grew up in a neighborhood that wasn't ideal to live in, he spoke about his experience with The Independent back in 2014. When speaking about his childhood, Leo shared that his neighborhood involved a lot of illegal crimes. Even the rich and famous have seen the other side of the world.
Adele Was Abandoned as a Child
If you're a fan of Adele, you would know that the star often sings about her past heartbreaks and shares a lot about her love life but never about her personal life. Just like the other stars we have discussed so far, Adele was also raised solely by her mother. Adele's father abandoned his family when Adele was still a toddler!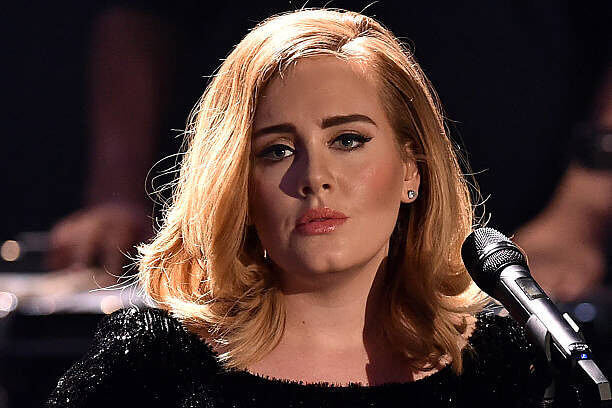 Adele is apparently not very fond of her own family and decided to get married privately with a small ceremony which upset her family members. Adele and her husband Simon don't just have a few family members, in fact, it's quite big. Many of their family members were disappointed when they discovered there was a wedding and they never even knew about it!
Obama's Dad Ditched His Family
Barack Obama hasn't spent his entire life in the White House, if that's what you were thinking, let us give you some insight. Obama's parents Ann Dunham and Barack Obama Sr. ended their marriage before Barack was even born! His parents were only married for the short time of six months and decided to call it quits. After this separation, Obama was raised by his mother in Hawaii and his dad was barely around.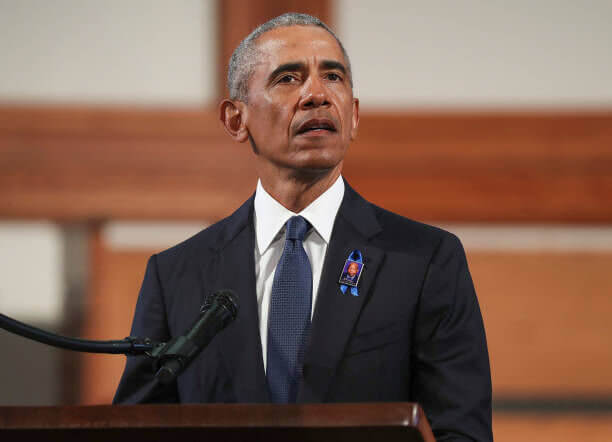 The future president never thought much of his father and still doesn't dwell on it in the present. Obama knew that he was the result of a biracial family having a black father and a white mother and he never thought much about his dad being different from the people around him. Obama is married to Michelle Obama and the couple has two daughters Malia and Sasha.
Robert's Household Was Full of Divorce
Many people may not know this, but Julia Roberts is not the only actor in her family! The star comes from a family of famous actors with both her parents Betty and Walter also being actors. Julia's siblings also acted for a short time and her niece is Emma Roberts, who also made a name for herself in the industry!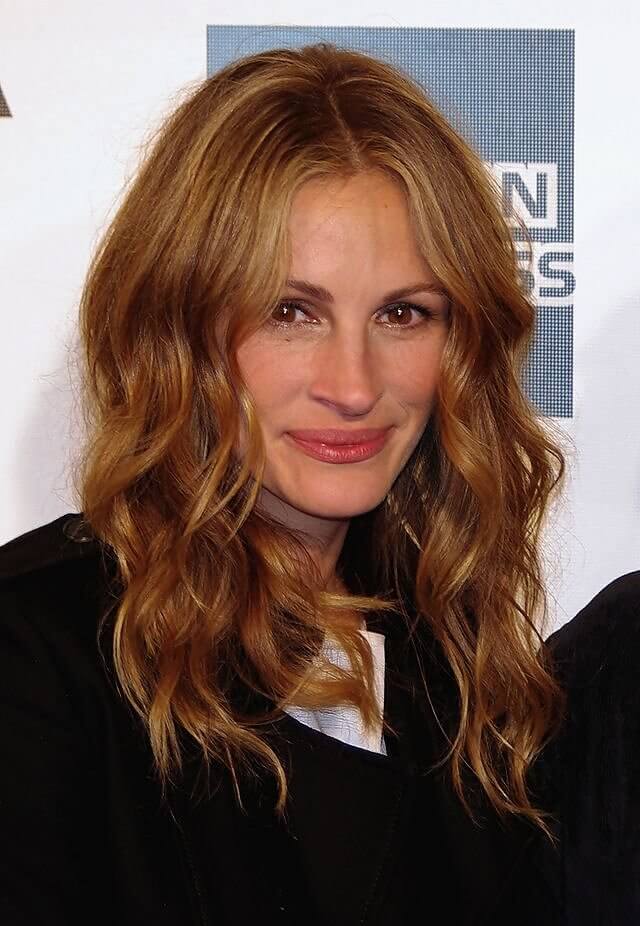 Robert's parents were only together for six years and then sadly things didn't work out as they split up. Julia's mother was remarried a year later and sources say that the new hubby was abusive to Betty and the children. The star watched her mom through a second divorce and then Betty raised all three of her girls alone until she passed away in 2015.
Madonna Suffered a Big Loss
In all of the celebs we've covered so far, they had the one thing in common by being raised by their single moms. Madonna, however, was actually raised by her father! At the young age of five years old, breast cancer sadly took the life of Madonna's mother. Madonna's dad had to raise Madonna and her five other siblings all by himself!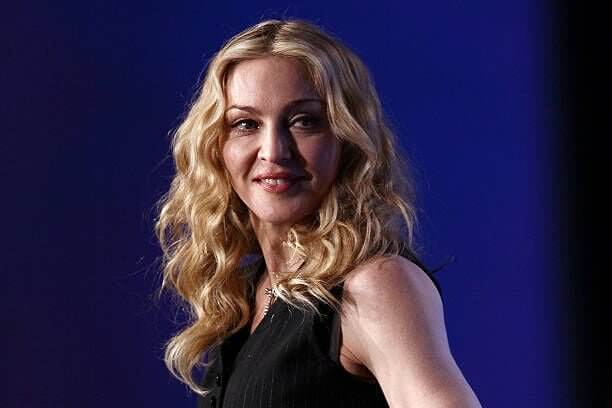 The pop star lived in a full house with two older brothers, Martin and Anthony and she has three younger siblings, Paula, Melania, and Christopher. Madonna admits that she acted out rebelliously after losing her mom and when her father remarried and had two more children she became even more rebellious due to her anger.
Bieber's Mom Was on Her Own
Justin Bieber's parents were very young when they had him. Patricia Mallette and Jeremy Bieber were only teenagers with such a big responsibility for raising a child. If there's anything Justin remembers from his childhood, is that his father was very absent in his life. He recalls his mother telling his dad that he needed to choose to be there fully and not half-heartedly.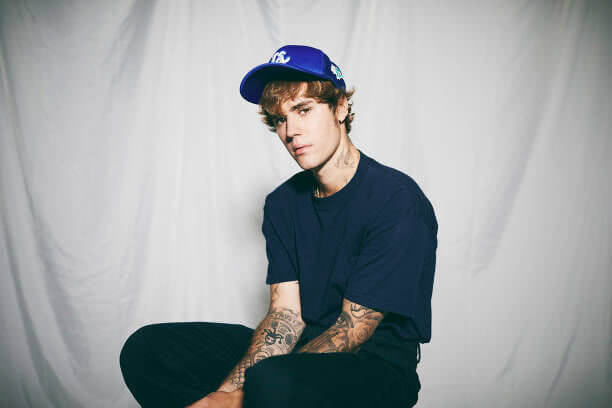 Justin's grandparents swooped in to assist his young mother Patricia to raise him when his father wasn't around. Bieber's mother was encouraging and supportive by helping Justin pursue the things he loved like music. He played instruments such as the piano and drums because his mom saw the talent he had. Biebs and his mother have a strong bond even today.
Halle Berry's Mom Made the Right Choice
Halle Berry is a very well-known actress in Hollywood! Even though the star lives in the spotlight, she has managed to keep her life private over the years. When Halle was a child, her father Jerome Berry, ditched her and her mother. Her mom Judith, was allegedly being abused by Jerome until she decided to officially cut him out of their lives for good. 

Judith raised her two girls Halle and Heidi from then on. Halle is not even sure if her father is alive or not as she hasn't heard from him since he left. Halle spoke about her childhood and her memories of her father beating her mother being physically abusive and even hitting Judith on the head with a wine bottle!
Kanye's Childhood Affected Him
If you don't know the famous Rapper Kanye West, we would be very surprised! The celeb was married to Kim Kardashian who is just as famous. Kanye is another celeb who was raised in a single-parent household from the age of three with just his mother Donda West. Kanye and his mom shared a close relationship until she sadly passed away which was the reason behind the rapper's love for family coming first.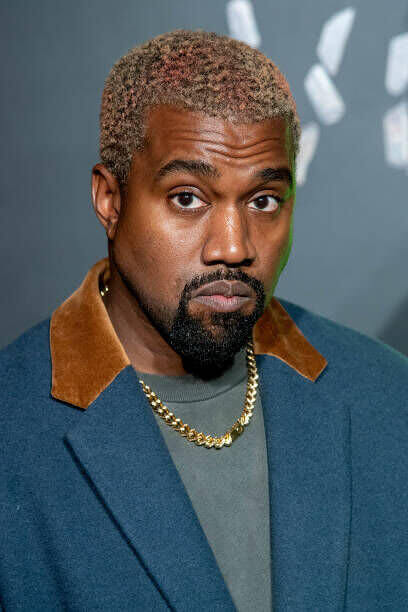 Kanye went on to have his own family with Kim Kardashian which was the famous rapper's dream come true. Having a daughter, a son, and possibly a third child on the way, Kanye is surrounded by family. Back in 2016, Kanye was expressing his love for Kim and his children in an interview and he mentioned how protective he will be over them.
Music Was Mahone's Motivation
Austin Mahone started his career on YouTube and became a hit! He's now living life as a famous pop star and is known for his music which you may have heard such as "Dirty Work", "All I Ever Need" and "What About Love". Something interesting about Mahone, you guessed it, he was raised by a single mom! Austin's mom Michelle raised him alone after the unfortunate passing of his father when he was only one and a half years old.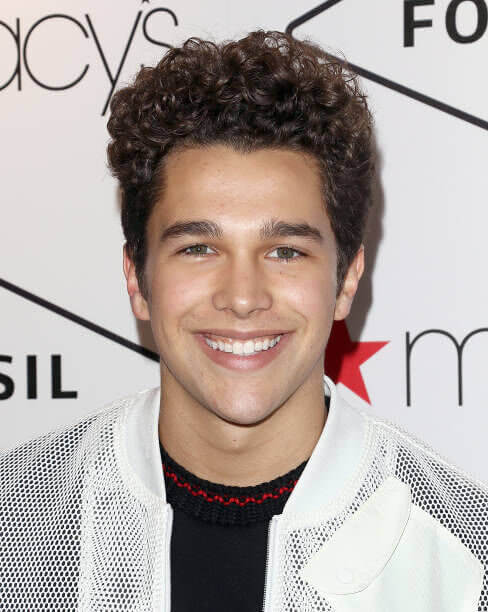 His mother, Michelle, pushed him into going after a career in music and he gives her full credit for where he is now. Austin shared a motivational message about how music can change your life. Austin was once insecure and reserved until he found a way to express himself through music.
Demi Isn't a Daddy's Girl
Another star who had their big breakthrough on Disney channel is Demi Lovato! The famous singer has a musician as a father Patrick Lovato and her mother Dianne De La Garza who was an ex Dallas Cowboys cheerleader so how could she not be amazing? Sadly, her parents got divorced when she was only two years old.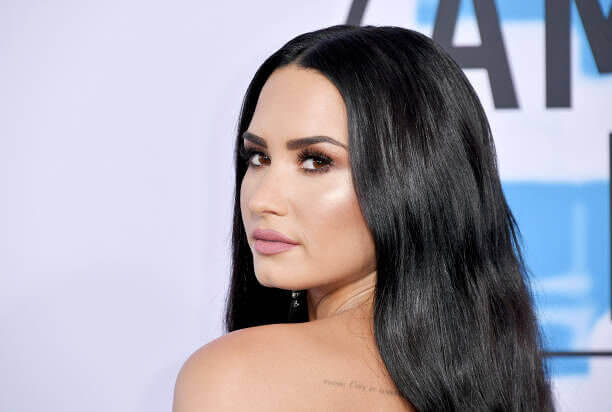 While her relationship with her mom has grown strong after being raised by her, she doesn't think much of her father. Her bad relationship with her dad was a struggle growing up, the star opened up that she was suicidal when she was only seven years old! Teenage years were also painful for the pop star as she was bullied and her childhood trauma still haunts her.
Angelina Changed Her Last Name
The well-known actress Angelina Jolie, comes from two parents who were also in the film industry! Her dad, Jon Voight was a director and her mother Marcheline Betrand was an actress before she gave it up to raise Jolie and her brother. You're probably wondering why her surname isn't Voight, but we'll get to that just now. Jolie's parent's split when she was only nine years old and her relationship with her father had many ups and downs.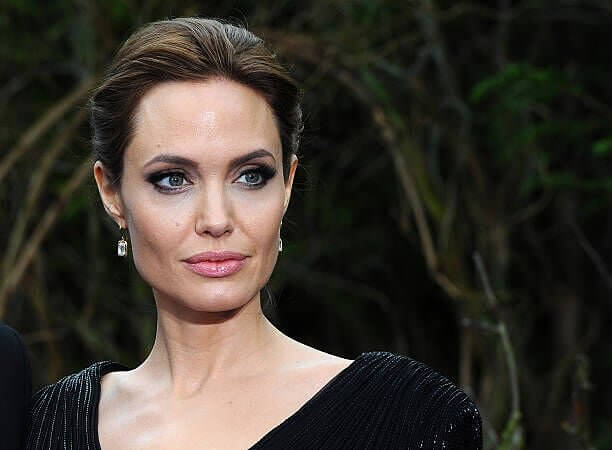 While her mom supported Jolie's acting career, her first role was in a film directed by her father! You would think they'd have a good relationship when hearing that, but sadly her father has always been absent! He has very little involvement with his daughter or grandchildren even in the present. Angelina cut all ties and changed her surname to Jolie from then on.
Theron Lost a Parent to Substance Abuse
Charlize Theron also known as a blonde beauty in the film business, never had the glamorous upbringing you may think. After many happy years as a family, things took a twist. Charlize's father became a different person and alcohol is to blame. The bombshell's father became abusive to both Charlize and her mom Gerda to the point where he even threatened their lives when he was drunk.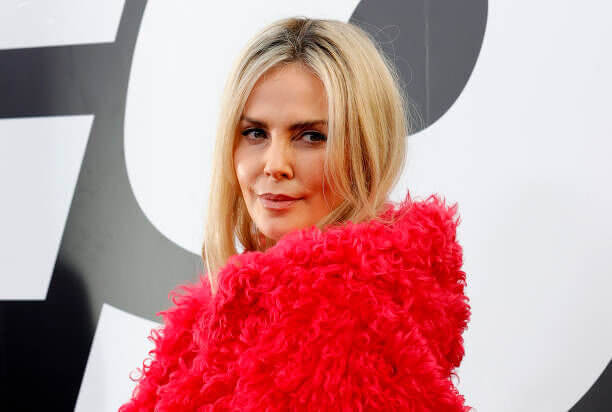 In 1991, Charlize's life changed forever. Her father was abusing her mother and in an act of saving her life, Gerda shot him and he passed away! Given the situation, Gerda was never charged for killing her husband. Charlize has grown up to be very successful despite her traumatic experience, being an award-winning actress and a single mom to two children which she's adopted, Charlize has moved on with her life. Good for her!
Blood Doesn't Mean Family for Demi
We can all agree that Demi Moore has family goals right now and is good for her because her family dynamic growing up wasn't ideal. Her father Charles ditched her mother only three months after they were married! To make matters worse, this was while her mother Virginia was still pregnant with Demi. Thankfully, a man named Dan Guynes swooped in when Demi was only three months old and he helped Virginia raise her as his own.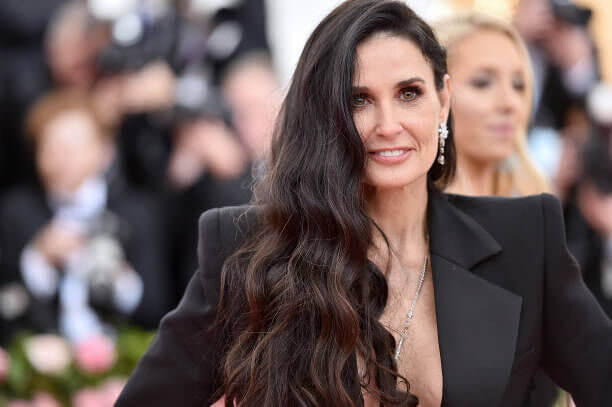 The star did some research on her biological dad when she was 13 but according to Demi, Dan is her real father and always has been as he is the man who raised her. Sadly, Virginia and Dan also got divorced and two years after they split, Dan took his own life which drove Virginia to substance abuse and crime. Heartbreaking don't you think?
Aguilera's Father Wasn't a Good Service Man
Starting out at a young age, Christina Aguilera became famous in the music industry quickly. All credit goes towards her mom for pushing her to pursue her dreams! Her mother, Shelly Aguilera, was married to her father Fausto and the family moved around often because her dad was in the military. According to Shelly, her husband was not the greatest husband or father as he was abusive towards her both physically and emotionally.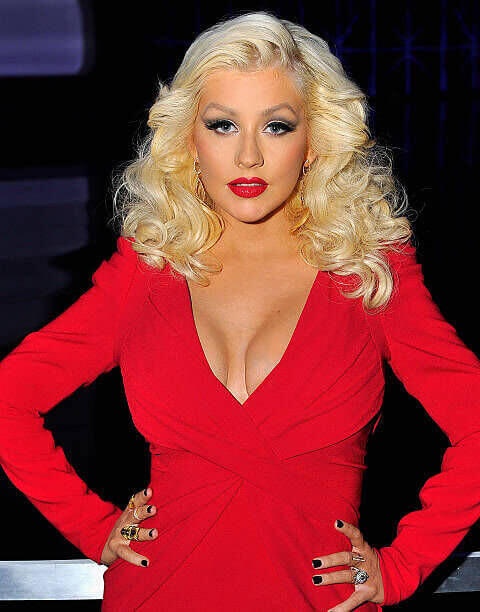 The constant abuse resulted in a divorce when Christina was six years old. The singer was raised by her mother and grandmother from then on and was never in touch with her father until 2012. Christina opens up every now and then about her experience with domestic violence and her views on it as it hits close to home for the star.
Tom Cruise Is a Lone Ranger
If you haven't heard of Tom Cruise, you're probably living under a rock. The famous actor clearly hasn't had the best experiences when it comes to family, as the legend is apparently not a family-oriented person. Cruise had three siblings and they were all raised by their single mother. The star's father left their family when they were young and his mom had to work three jobs to survive.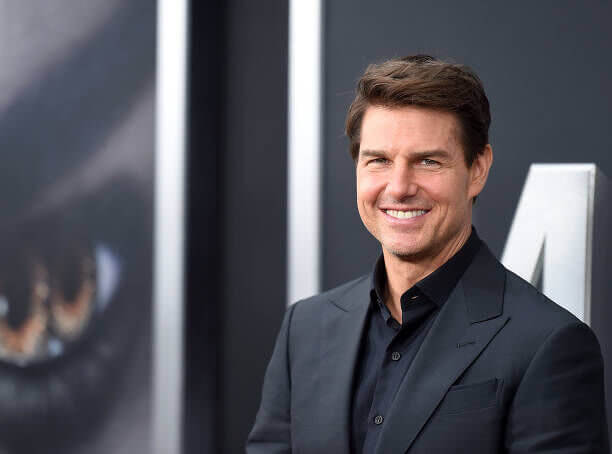 Tom had his guard up at a young age when he noticed that every time he felt safe around his dad, it would quickly change into abuse at some point. Tom has three children, two adopted kids with ex-wife Nicole Kidman and Apparently, Tom has been an absent father. Even his third child Suri has been raised by his other ex-wife Katie Holmes while Tom hasn't seen her since 2013!
What Happened to Jack Nicholson?
We're not sure what Jack Nicholson really went through growing up, but we don't think it was a good experience. His mother was a showgirl June Nicholson, but his father is a mystery as the showman Donald Furcillo discovered June was already married shortly before she married him and had Jack.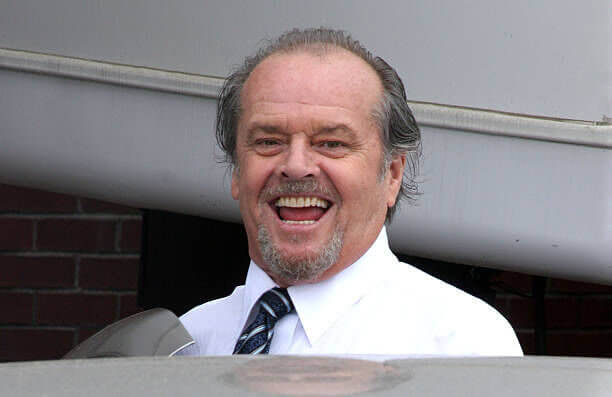 There are many rumors as to who the father may be ranging from a stranger or assumptions that June's manager was Jacks' father. June was only 18 years old when she had Jack and being so young she pretended to be his sister while her parents looked after him!  Only after Jack's grandparents passed on, he made the discovery of his real parents!
Bill Clinton Mourns His Father
Bill Clinton is the son of a politician Virginia Cassidy and a traveling salesman William Blythe Jr. Sadly, Bill never got any time with his father due to a car accident that took his father's life shortly before he was born. Another shock was that his parents were never even married as William was still legally married to his first wife.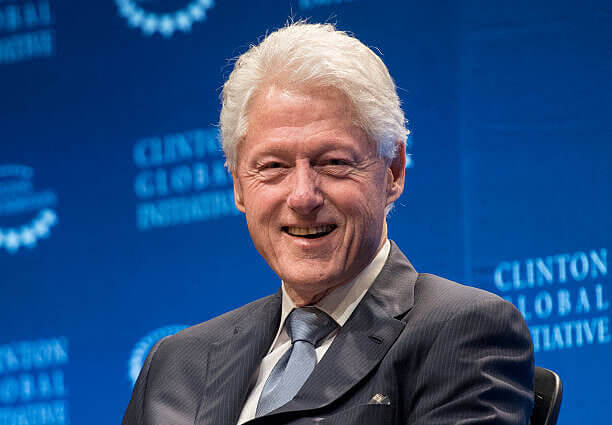 Virginia was studying to be a nurse while her parents took care of Bill until she married Roger Clinton Sr., who adopted Bill as his own. His stepfather wasn't always the best role model as Clinton mentioned he dabbled in gambling and had an alcohol problem but Bill still took his last name when he was 15. Clinton even admitted to threatening violence against his stepdad when he had abusive outbursts towards his mother and brother!
Mariah's Parent's Were Rejected
Another celeb who grew up in a single-parent household is Mariah Carey! The famous singer's parents had a rough start as a family due to ethnicity. Mariah's mother Patricia was rejected after she married Mariah's father Alfred, who was a black man. Having a biracial identity was challenging growing up as Mariah openly shares that she felt alienated by her mother's side of the family.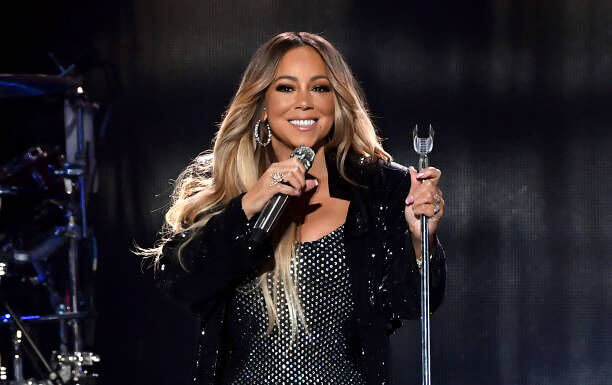 Their family split up and Mariah went to live with her mother and her brother Morgan, while her sister Alison went to live with her father. Being away from her sister damaged their relationship and caused tension in the family. Poor Mariah never felt like she belonged, even in her own neighborhood she was viewed differently because of her skin color.