The majority of us could name a few celebrities who have adopted children. For starters, there's Brangelina, Madonna, and Sandra Bullock. However, what about celebrities who have been adopted? This is a list of celebrities who have been adopted by strangers, other family members, or stepparents. Regardless of how these families formed, each of these adopted children rose to prominence in their respective fields. Join us as we take a look at some of Hollywood's most famous adoptees!
Marilyn Monroe Married at 16 to Avoid Foster Care
Marilyn Monroe — real name Norma Jean Mortenson — also had a difficult childhood. Gladys Pearl Baker, her mother, was unable to care for her, and so she was placed with evangelical Christian foster parents.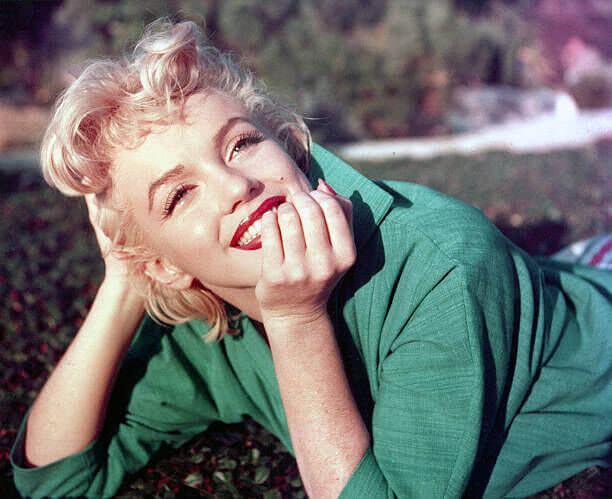 Norma Jeane spent her childhood with a variety of caregivers. When she was seven years old, her mother took her back but then suffered a mental breakdown. She lived with a friend of her mother at one point and was placed in an orphanage in Los Angeles at another. She eventually married at the age of sixteen to avoid being placed in foster care.
Steve Jobs Was Put for an Adoption Because of Controversy
Unfortunately, some people believe that mixed-race marriages are unethical and should be avoided. Finally, it was for this reason that the late Apple CEO Steve Jobs was made available for adoption. According to reports, his biological grandfather had threatened to cut off his biological mother if she continued to raise him.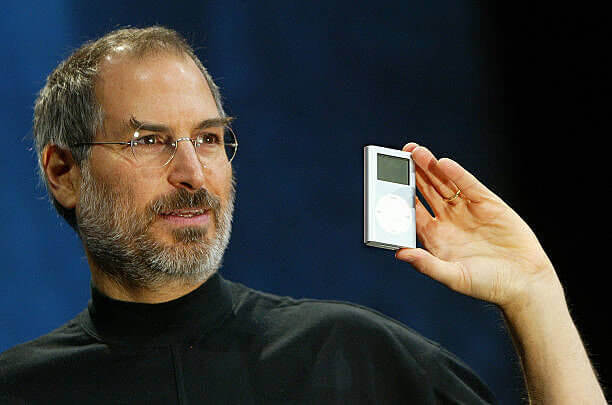 He was the biological son of Syrian Muslim Abdulfattah Jandali and Catholic Joanna Schieble, which was unusual for a couple in that period in the United States. The late Apple CEO was adopted after being abandoned at birth in 1955 by Paul and Clara Jobs, a San Francisco couple who were unable to have children.

Simone Biles and Her Sister Were Raised by Their Grandparents
Simone and her sister were taken in by their grandparents, Ron and Nellie Biles, after being placed in foster care. "Growing up, my biological mom was suffering from drug and alcohol abuse and she was in and out of jail," Simone said. "I never had mom to run to. I do remember always being hungry and afraid. At 3 years old, I was placed in foster care."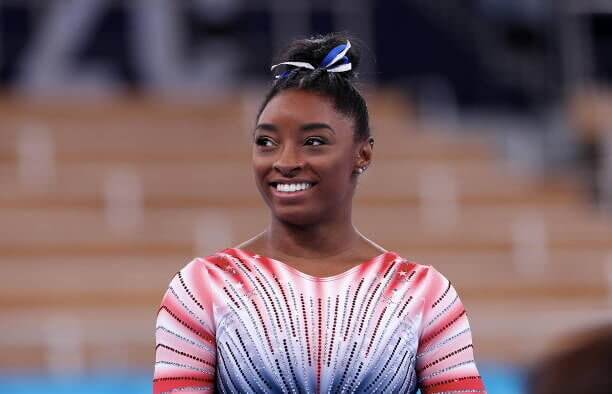 However, a recent scandal stirred up some controversy about this topic. Commentator Al Trautwig refused to acknowledge her adoptive parents, when gymnast Simone Biles competed at the 2016 Olympics. In return, Simone expressed her displeasure with the incident at the Olympics by saying: "I don't have a comment […] My parents are my parents and that's it."
Jack Nicholson's Adoptive Mother Is His Grandmother
Several of the adoptions on this list, including that of Jack Nicholson, are rather perplexing. The celebrated actor was born as the son of a 16-year-old girl. As a result, his grandmother adopted him and raised him as her own.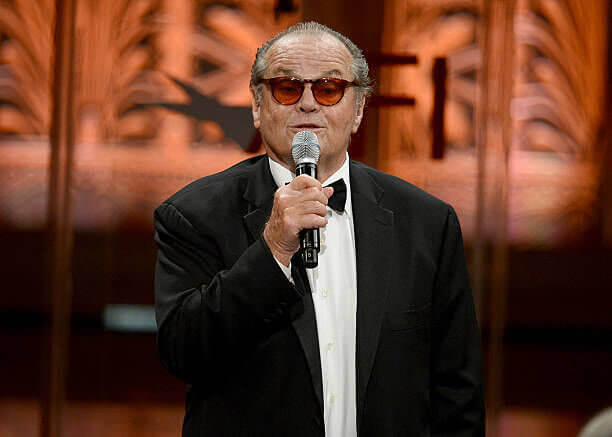 This means that Nicholson was raised unaware of his biological mother's identity. Alternatively, this means that a girl he thought was his sister was his mother. However, the actor did not learn this critical information until after each woman had died.
Nicole Richie's Parents Were Family Friends to Her Adoptive Dad
Nicole Richie is probably one of the more well-known adopted celebrities. However, were you aware she was adopted from a family friend? Nicole Camille Escovedo is the daughter of musician Peter Michael Escovedo and Karen Moss. Her father had toured with Lionel, and her mother was Nicole's aunt's assistant.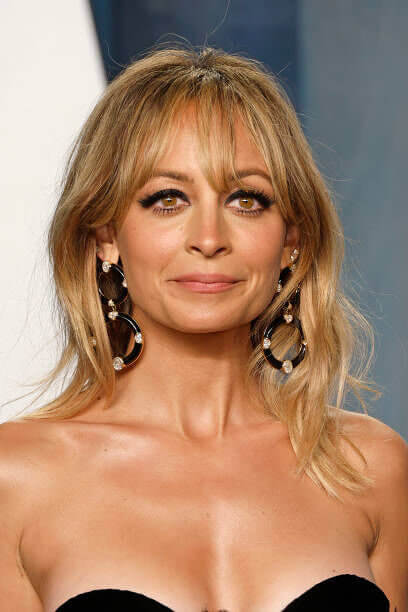 Lionel Richie and his then-wife Brenda offered to take Nicole in when she was four years old. Nicole has stated about her adoption, "My parents were friends with Lionel. They trusted that they would be better able to provide for me." Although Lionel and Brenda divorced in 1993 and Lionel subsequently remarried, Nicole maintains a close relationship with both of her adoptive parents.
Keegan-Michael Key Was Adopted Into Almost Identical Family
Keegan-Michael Key, a comedian, actor, and screenwriter's parentage exhibits some pleasing symmetry. To begin, he was born in Michigan to Leroy McDuffie, a black father, and Carrie Herr, a white mother.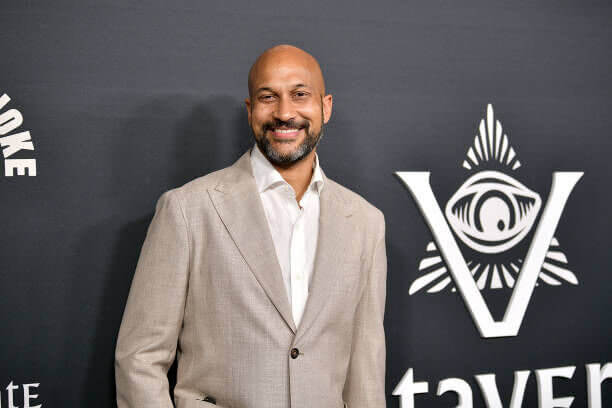 Keegan-Michael Key was adopted by an interracial couple as well. Michael Key and Patricia Walsh, both Detroit social workers, adopted the star when he was very young. Michael, like his biological parents, is African American, while Patricia is white. He has since been reunited with his biological mother.
Faith Hill Truly Respects Her Biological Mother
Faith Hill, a country singer, is shown here with her daughter Maddie. Originally from Mississippi, the successful country star was adopted by Edna and Ted Perry when she was a small child. The singer, the whose given name is Audrey Faith Perry, grew up in the town of Star.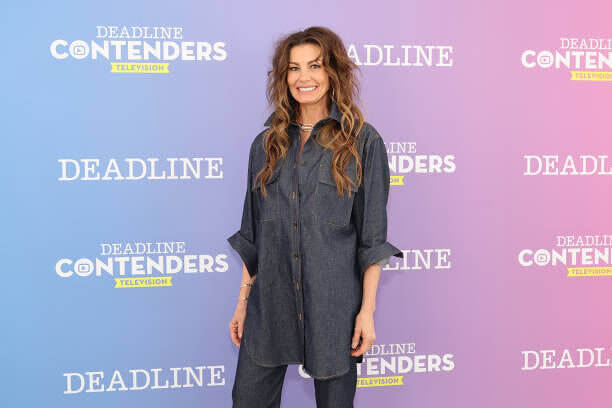 Faith Hill has been singing since she was a child, as you might expect from a five-time Grammy Award winner. However, the only time she was able to reconnect with her birth mother was when she relocated to Nashville to begin her professional career. She has since said of the journey, "I have a lot of respect for my birth mother. I know she must have had a lot of love for me to want to give what she felt was a better chance."

Ray Liotta Was Left on the Doorsteps of the Orphanage
Raymond Allen Liotta (born on December 18, 1954, in Newark, New Jersey) was adopted at the age of six months (after being abandoned at an orphanage) by township clerk Mary and auto-parts store owner Alfred Liotta. As he was adopted, Liotta had strong feelings about the subject.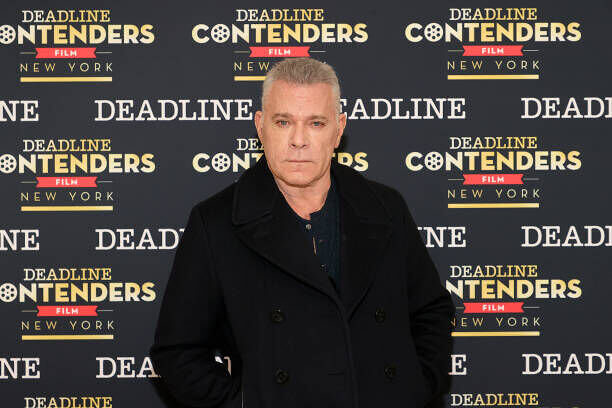 Before meeting his biological mother, he believed that parents should not give their children up. However, after meeting her, Ray gained a better understanding of why she had given him up and realized that his adoption was for the best. In 2014, Liotta said that "almost 99% of kids that are put up for adoption, it's for the betterment of the kid … The household, the situation, the age just dictate that's the best thing to do for the child."

Nicole "Snooki" Polizzi Isn't Biologically Italian-American
While Nicole Polizzi — better known as Snooki — embodies the stereotypical Guidette, she is not biologically Italian-American. Rather than that, she was adopted by parents of Italian ancestry. Snooki was born in Santiago, Chile — and was adopted at the age of six months by Helen and Andy Polizzi.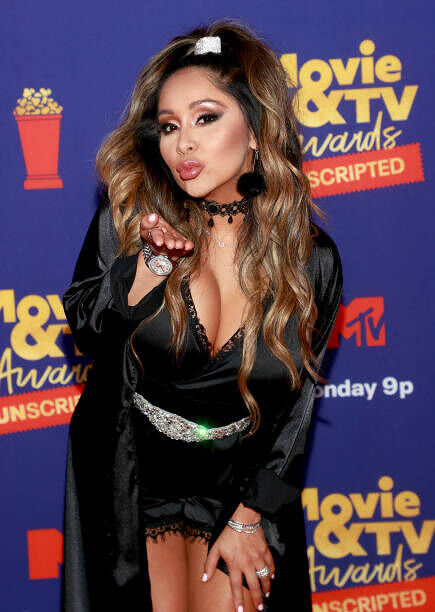 The reality television personality has undergone numerous DNA tests over the years. She is also not Chilean – the tests determined that the star's ancestors include DNA from Romanis, Jews, Middle Easterners, and Asians. Snooki is now the mother of three children with her husband, Jionni LaValle.
Jamie Foxx Was Adopted By Same People Who Adopted His Mother
Jamie Foxx is no stranger to adoption, as both he and his mother were adopted. Additionally, they were adopted and raised by the same family! Jamie Foxx was born Eric Marlon Bishop in Terrell, Texas, in 1967 to Louise Annette Talley and Darrell Bishop, He was abandoned by both of his parents at the age of seven months, leaving him to be raised and officially adopted by his maternal grandparents, Mark and Esther Talley.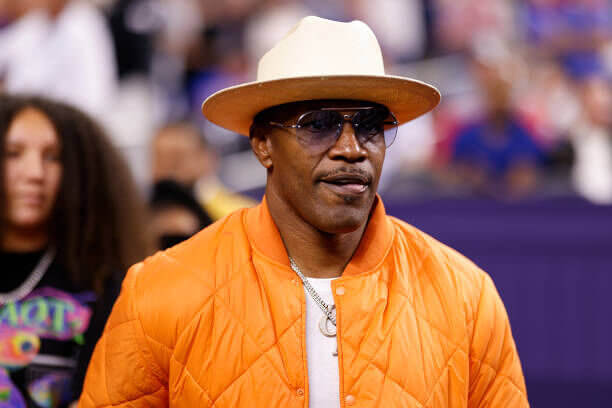 Esther Talley had a profound effect on her adopted son, and Foxx has cited her as an inspiration in interviews."My grandmother was 60 years old when she adopted me," Foxx remarked in one of the interviews. "She ran a nursery school and had a library in the house. She saw me reading early, saw I was smart, and believed I was born to achieve truly special things."

Debbie Harry Is a Fierce Woman Raised by Adoptive Parents
The lead singer of Blondie, Debbie Harry, was adopted at the age of three months by Catherine and Richard, owners of a New Jersey gift shop. She was born Angela Trimble in Florida, but her adoptive parents decided to change her name to the now-famous - Deborah Harry.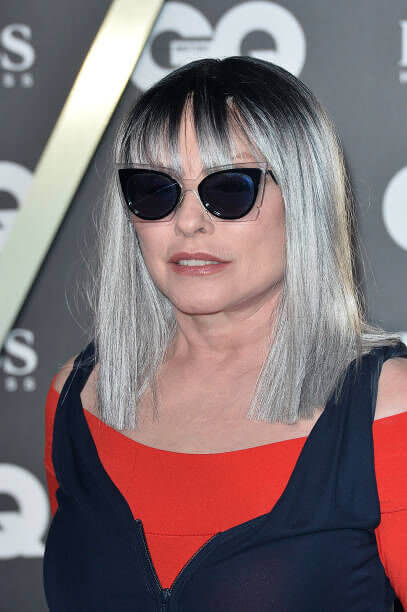 However, the adoptive parents weren't thinking highly of artists, and as Debbie recalls, she almost strayed from the path of becoming an artist. ''Unfortunately for me, or unfortunately for my parents, I was determined to be an artist," Debbie said for MOJO magazine. ''And of course, they weren't artists … I think it was frightening for them because they, of course, were trying to protect me.''

Richard Burton Was Born Into Humble Beginnings
Richard Burton, an award-winning Welsh actor, was born into a Welsh-speaking family as the 12th of 13 children. Richard, his father, was a coal miner, and Edith, his mother, died while he was nearly two years old.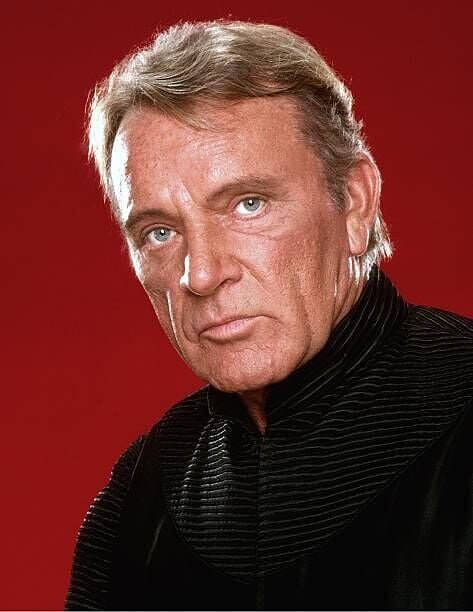 Richard shared a house with his elder sister and her husband, who was also a miner, for a time. The star's teacher, Philip Burton, was, however, the most influential person in his life. He adopted Richard on an informal basis and gave him his surname.
Eartha Kitt Didn't Even Know Her Exact Birthday Until She Was 71
We've seen several celebrities with perplexing family trees, and now Eartha Kitt has joined the club. The celebrated singer, comedian, and activist was born in South Carolina on a cotton plantation. Eartha's father is believed to have been white, while her mother was Cherokee-African Annie Mae Keith.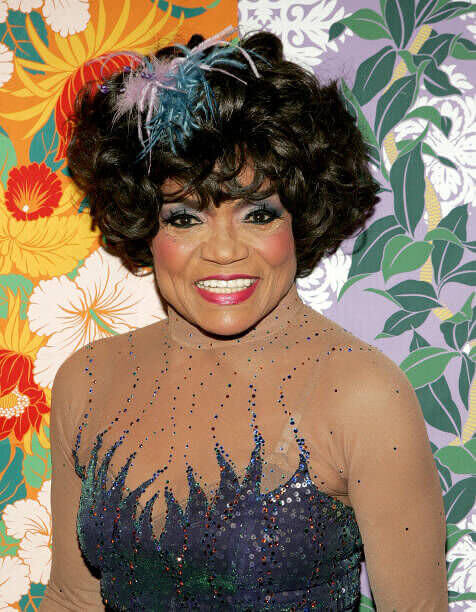 They sent Eartha to live with various other relatives after Annie Mae moved in with an African-American man. The world-famous singer grew up in abject poverty, and to make matters worse, she discovered her date of birth only when she was 71, and she never discovered who her biological father was. According to her daughter, Eartha "wept when she set eyes on the certificate in 1998, only to find that her father's name had been blacked out."
Babe Ruth Is Another Famous Person Who Spent Childhood in the Orphanage
We admit to being surprised that so many celebrities spent time in orphanages. Along with Ray Liotta and Marilyn Monroe, Babe Ruth was a resident of a home for orphaned or abandoned children.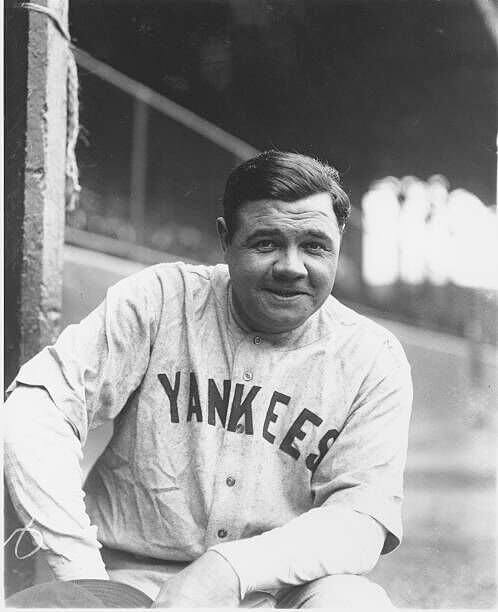 George Herman Ruth Jr. was institutionalized at the age of seven. According to some, the renowned athlete was sent there due to his deviant behavior, while others believe it was due to his home environment. Regardless, it was there that he met Brother Matthias Boutilier, who served as a mentor and encouraged him in baseball. The remainder of the story is history.
Ingrid Bergman's Had a Tragic Childhood as Adoptee
Unfortunately, some children are adopted because their biological parents die when they are very young. Swedish actress Ingrid Bergman was only two years old when her mother passed away, and she was fourteen when her father passed away.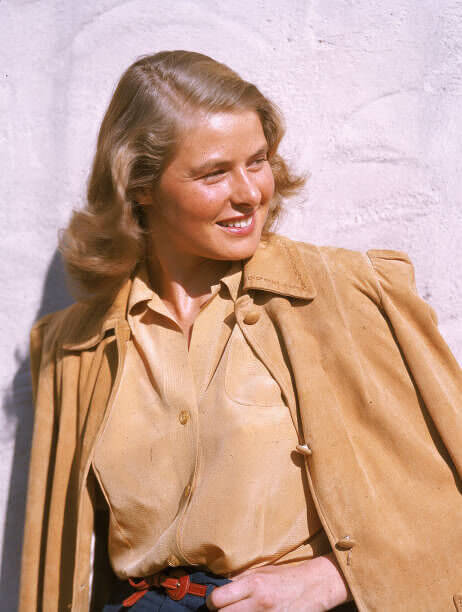 Several of her aunts and uncles took her in and raised her as their own. Six months after taking in the young Ingrid, one of her aunts passed away tragically in her home. She spent some time with her Aunt Hulda and Uncle Otto, who were her godparents. Ingrid Bergman came to refer to her aunt Elsa Adler as "mom" in later years of her life.
Orphaned Ice T Was Adopted By Aunts and Gangs
Tracy Lauren Marrow, or better known as Ice T, endured a difficult childhood that ultimately resulted in his adoption. He was born in New Jersey to Solomon and Alice Marrow. Regrettably, Alice died of a heart attack in third grade, leaving Tracy's father to raise him alone for four years.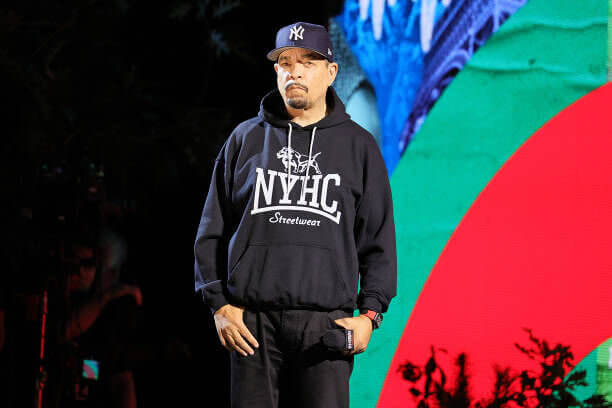 But that wasn't the end, as Ice-T's father also died of a heart attack when he was 13 years old. With no family in New Jersey capable of caring for him, Ice T relocated to Los Angeles to live with relatives 4,000 miles away. Regrettably, these relatives were unwilling to provide care for a family member. Ice-T once stated., "I first found the word love in a gang, I learned to love in a gang, not in a family atmosphere."
Keyshia Cole's Mother Left Her Due to Substance Abuse Problems
Occasionally, parents are unable to raise their children due to substance abuse issues. That is what happened to the mother of singer and television personality Keyshia Cole. Frankie Lons and boxing trainer Virgil Hunter fathered the star. However, due to her mother's substance abuse problems, she was adopted at the age of two by family friends.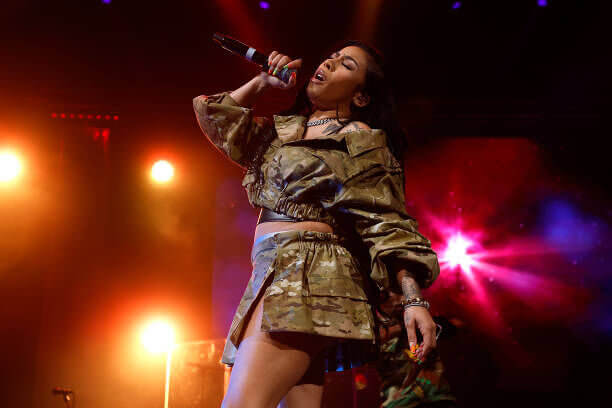 Leon and Yvonne Cole adopted and raised the singer-songwriter. The mother and daughter have an endearing bond, and Yvonne has collaborated with Keyshia on several of her songs. Keyshia Cole met her birth father for the first time in 2016 following a paternity test. She also maintained a close relationship with her biological mother, who tragically died of a drug overdose in the summer of 2021.
John Lennon Used to Disrupt His Friends' Homes
Who knew there were so many musical icons who had been adopted? John Lennon, the vocalist, and guitarist for the Beatles grew up in a very unusual environment. He was the son of Julia Lennon and Alfred Lennon, a merchant seaman.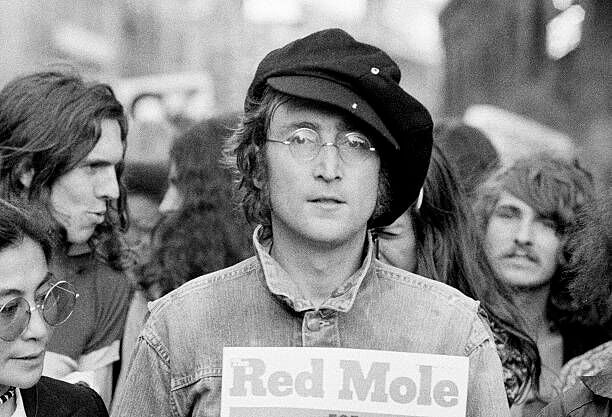 His father was absent from his birth and for a significant portion of his early childhood. Eventually, as a result of this, John was raised by his mother's sister, Mimi, who became his aunt. The musician recalled his childhood by saying, "I did my best to disrupt every friend's home [...] Partly out of envy that I didn't have this so-called home."
Raquel Leviss Is Grateful That She Was Adopted as a Child
Vanderpump Rules star Raquel Leviss revealed that she was adopted and raised by her birth mother's sister. Essentially, her birth mother already had two children and then became pregnant unexpectedly. Leviss' birth mother offered to give Raquel to her sister because she was already trying to conceive.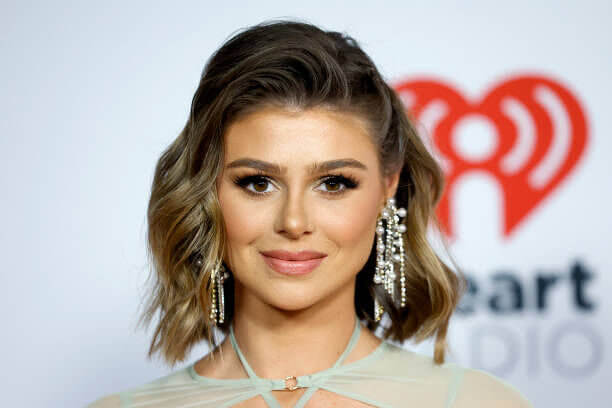 Her aunt and uncle are her adoptive parents, for which she is eternally grateful. "I thank my lucky stars I was raised by such loving parents. I know I have the best dad ever and my mom has been such a momma bear to me my whole life. When I was a teenager, my mom encouraged me to pursue modeling and to step out of my comfort zone through pageants," Raquel wrote in a social media post. "I love my family so much, especially [Grandma] Buttons who we all just adore."
Tim McGraw's Parental Situation Is Also Confusing
His wife, Faith Hill, has already been mentioned, but did you know that country music star Tim McGraw is also adopted? Perhaps this explains the strong bond that exists between the couple. McGraw's parental situation, like that of some of the other characters on our list, is a bit perplexing.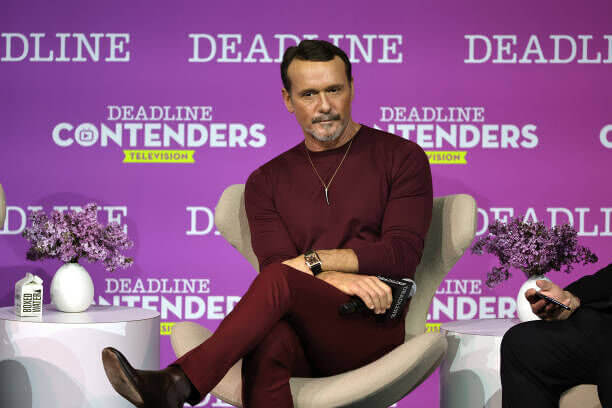 Samuel Timothy D'Agostino was born to teenage Betty Ann D'Agostino after she became pregnant with the child of baseball player Tug McGraw. After finding his birth certificate in his mother's closet, Tim was surprised to learn who his father was. We must admit, we would be surprised too if we found the same way!
Kristin Chenoweth Was Adopted When She Was Barely Five Days Old
Kristin Chenoweth, the Tony Award-winning Broadway star, is our next celebrity to be adopted. The singer and actress was adopted by a couple from Tulsa when she was just five days old. Junie Smith Chenoweth and Jerry Morris Chenoweth were both chemical engineers, and they gave their newborn daughter the name Kristi Dawn.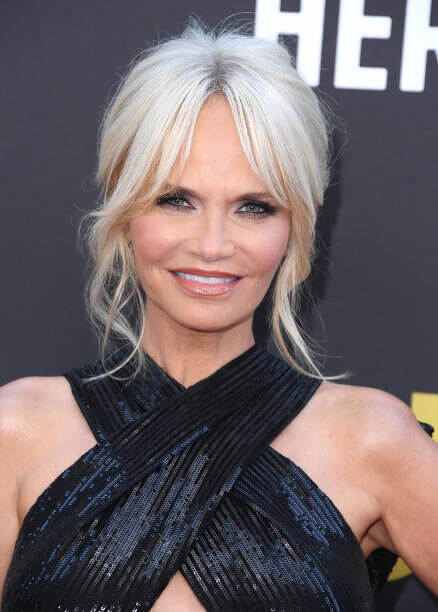 Kristin Chenoweth met her birth mother later in life. She once stated that she understood the hard call her biological mother had to make. "I knew that my birth mother loved me so much that she wanted to give me a better life," she said. "And my parents, Jerry and Junie Chenoweth were looking to adopt a baby and found me – literally less than one week after I was born. "
 
A White Couple Had Adopted Colin Kaepernick
Heidi Russo, Colin Kaepernick's birth mother, placed him for adoption when he was five weeks old. He was later adopted by Rick and Teresa Kaepernick, a white couple from Fond du Lac, Wisconsin, who were already parents to two biological children: Kyle and Devon.
After losing two sons to congenital heart defects, the Kaepernicks decided to adopt. Colin opened up about what it was like to be an adopted child of white parents in VH1's 2018 special. "You have a family that you love, but you know you don't look like," he explained. "But it's been one that [they've] worked through and [they've] always been really loving in the process…I wouldn't do it with anybody else."
Frances McDormand Was Renamed by Her Adoptive Parents
Frances McDormand, the multi-award-winning actress, was actually born Cynthia Ann Smith. Her adoptive parents, Noreen and Vernon McDormand renamed her after adoption. The McDormands fostered and adopted nine children in total, including Frances.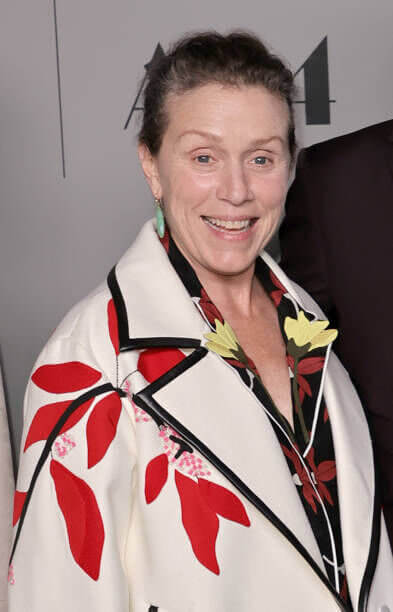 Frances suspects her biological mother was a member of their church, as the Canadian couple worked as a nurse and pastor. However, she never found out as the family frequently relocated within the United States. Later in life, the Oscar winner and her husband, director Joel Cohen, adopted their son Pedro from Paraguay.
George Lopez Frequently Mentions His Adoption Status in His Comedy
George Lopez, a comedian, and actor, will take the stage next. He was born in California to Frieda and Anastasio Lopez, a Mexican couple. His father abandoned him when he was an infant, and when he was ten years old, his mother remarried and relocated.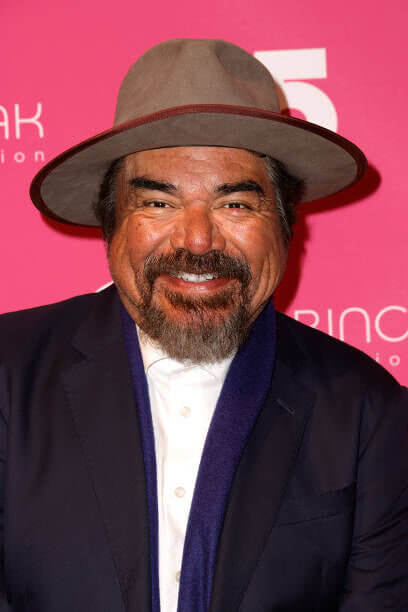 George Lopez was raised as a result by his grandmother Benita and step-grandfather Refugio. However, Lopez described his upbringing as neglectful and emotionally abusive, subjects he frequently addressed in his comedy. Luckily, he decided to step up his game and be a role model for his offspring. Just look at this - George is pictured here with his ex-wife Ann Serrano's daughter, Mayan. They'll co-star in a new NBC sitcom. What a beautiful and heartwarming story, right?

Biological Parents Wanted a Better Life for Bella Poarch
TikTok-ers, YouTubers, and other types of influencers have joined the ranks of those who have been adopted, in addition to actors and musicians. Examples include Filipina-American TikTok star Bella Poarch, who publicly disclosed on the platform that she was adopted.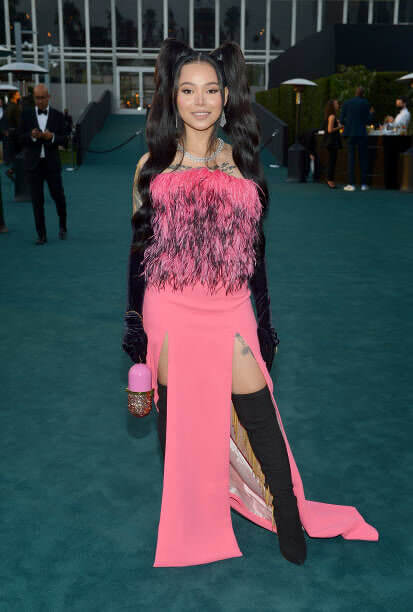 Bella has over 80 million followers on Instagram, and her TikTok video is the most liked video of all time. Impressive! The famous influencer was born in the Philippines to Filipino parents and raised in a slum until she was three years old. Bella was then adopted by a Filipino mother and a white American father, moved to the United States and the new parents brought her up as their own.
Michael Bay Never Got to Meet His Biological Father
Adopted singer Debbie Harry used to fantasize about being the long-lost child of (also adopted) Marilyn Monroe, and she was not alone in this belief. The director Michael Bay likes to say that he shares "creative DNA" with directors Steven Spielberg and Jerry Bruckheimer when asked about his biological father. Well, a person can dream!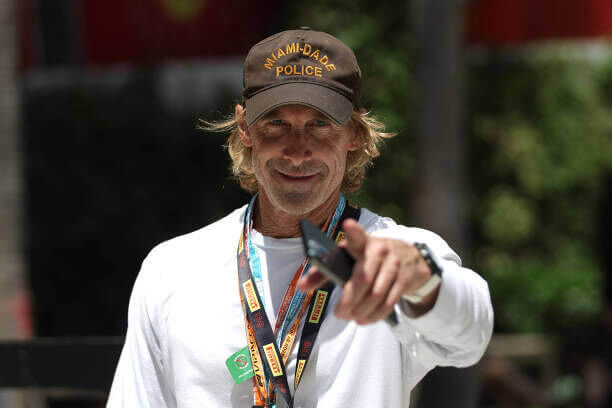 Michael Bay was raised in Los Angeles by his adoptive parents Harriet and Jim. He was raised in a Jewish family and attended Santa Monica High School. When Michael Bay was a young man, he began searching for his birth parents. He discovered his biological mother, and his search for his biological father initially led to none other than John Frankenheimer. Gene tests later established that Bay was not Frankenheimer's son, and the investigation stalled.

Lana Condor Had a Full Traditional Experience While Growing Up With Adoptive Family
For some adoptive parents, it is critical to instill a sense of their birth culture in their adopted child. That is precisely what occurred in the case of actress Lana Therese Condor, née Tran Dong Lan.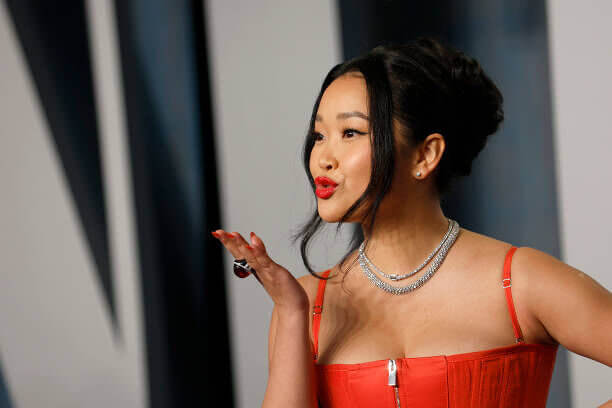 The actress was adopted by American parents from a Vietnamese orphanage. As she recalls, "My parents would dress us up in traditional Vietnamese clothing to go to school for heritage day […] We have a Vietnamese nanny that my parents wanted […] They tried to have us eat Vietnamese food."
Lance Armstrong Was Adopted By His Mother's Second Husband
Lance Armstrong, the disgraced cyclist, has a story that is similar to that of musician Trace Cyrus (when it comes to parents that is). Born to secretary Linda Gayle and Eddie Charles Gunderson, he was given the name Lance Edward Gunderson.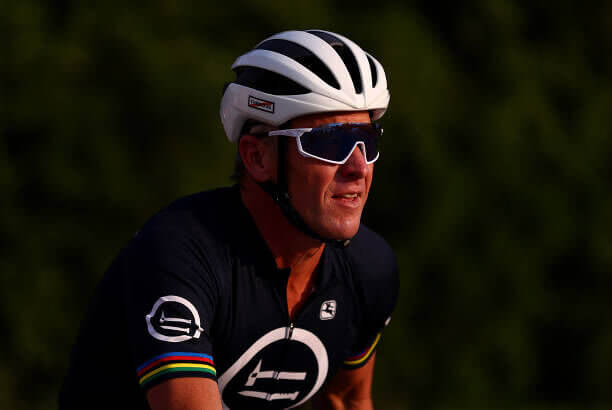 However, when his mother later remarried, her second husband took in Lance as his own. Following that, he became known by the name Lance Armstrong. Even though he was once renowned for his athletic ability, Lance Armstrong is now associated with a significant doping scandal. Luke Armstrong, his son, has also been the subject of serious allegations.
Jenna Ushkowitz Has a Strong Sense of Belonging in Her Adoptive Family
Jenna Ushkowitz is a Tony Award-winning actress and singer who is perhaps best known for her role as Tina Cohen-Chang in the musical comedy-drama series Glee. The actress was born in Seoul, South Korea, and was adopted by an American family when she was three months old. She was later raised by Judi and Brad in New York City.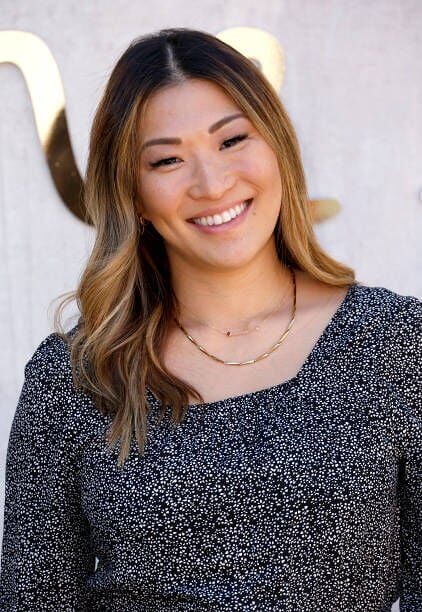 The topic of her being adopted was being pulled frequently, but Jenna wouldn't budge. Jenna wrote in an essay about her adoption experience that she had no questions about her birth parents when she was growing up, and she expressed her gratitude for this. She attributes this to having a "strong sense of belonging" in her adoptive family, which she describes as "amazing."
Jacob Sartorius Never Tried to Hide the Fact He's Adopted
Jacob Sartorius, born Rolf Jacob Sartorius, is also a celebrity who was adopted. Sartorius was born in the Oklahoma city of Tulsa. He was adopted shortly after his birth and relocated to Virginia when his birth parents were unable to care for him.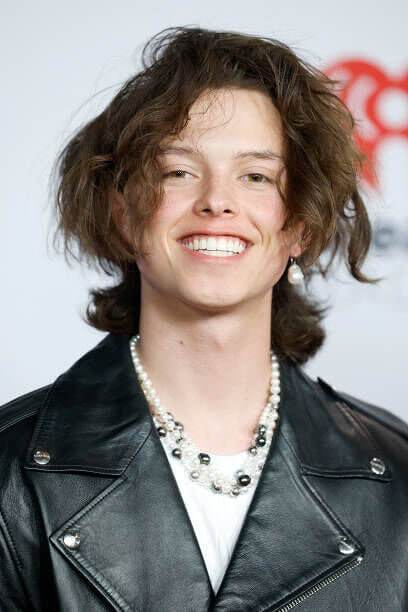 He was raised by his adoptive parents in Reston, Virginia, and just as many adopted celebrities, Jacob was open about his upbringing. "At the time, my birth parents weren't able to take care of me, so they made a plan for me to be adopted," the "Sweatshirt" singer said. "I'm still me and being adopted is something that I've never tried to hide or keep a secret."
Sarah McLachlan Wasn't Bothered When She Found Out She's Adopted
While some people are incensed upon discovering they are adopted (see Skrillex), others are unconcerned – just like Sarah McLachlan. She is a Canadian singer-songwriter who was born in Nova Scotia. She was adopted by the McLachlan family, who informed her when she was nine years old.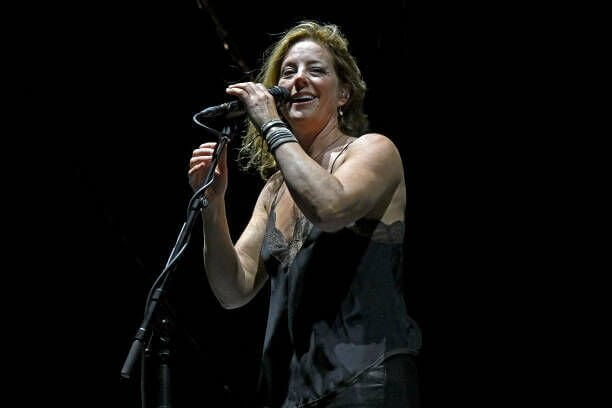 Sarah has said, "It was like, 'Oh, okay, good to know, you're still my mom and dad.' Perhaps I was too young to understand it really, but it just never was a big issue to me. I never had this empty place in me thinking that I've missed out somewhere, or that I was abandoned." All we can say is – good for her!
Black Eyed Peas Star Allan "apl. De. Ap" Lindo Was Abandoned as a Child
From one stage name to the next, we come to apl.de.ap of the Black Eyed Peas. Allan Pineda Lindo, the Filipino American rapper and singer, was born in the Philippines. Cristina Pineda, his birth mother, is Filipino; his birth father was an African American airman stationed in the country. Apl.de.ap was initially raised by his mother and siblings, but they abandoned him down the line.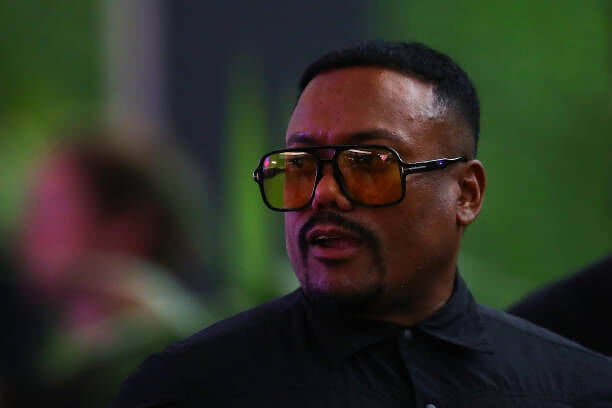 He was then adopted by the Hudgens, an American family, when he was 14 years old, and relocated to Los Angeles, California, leaving behind his birth family and country. He has, however, maintained a strong bond with both his biological family and the Philippines, identifying as a Filipino American. He details his life in the song "The Apl Song," which appears on the Black Eyed Peas' 2003 album Elephunk.
Dean Cain Was Adopted Just Like the Character He Played
We'll admit that we were unaware that Superman was adopted. However, when we consider it, it makes perfect sense – after all, he is from another planet. Dean Cain was born Dean George Tanaka and was renamed Dean Cain - just like his fictional alter ego.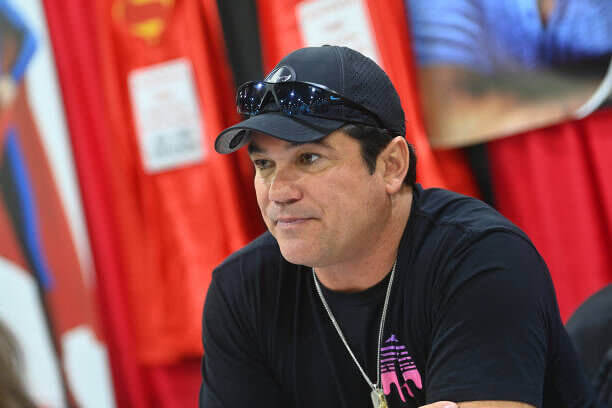 Roger Tanaka and Sharon Thomas were the actor's biological parents. Dean Cain was never introduced to his biological father after his mother relocated him and his brother to Los Angeles. Christopher Cain, the director with whom she married, adopted her sons. To be sure, some people truly do have a greater capacity for compassion than others.
Multitalented Jordan Fisher Had to Fight His Whole Life Rise From the Bottom
A singer, dancer, actor and a gamer – Jordan Fisher has it all! However, the gifted performer did not get off to a smooth start. He was born to a 16-year-old mother, and his grandparents adopted him legally when he was 11 years old. Additionally, they adopted Cory and Trinity, his siblings.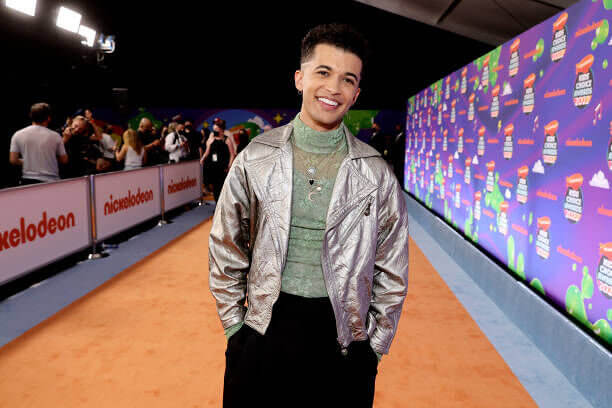 Fisher's mother, like the parents of several of our other celebrities, struggled with substance abuse. According to the actor and singer, his biological mother was "not fit to raise a kid" when he was born. However, at the age of 16, and he was adopted by Rodney and Pat Fisher. "I was blessed to be taken in by two most selfless, loving, caring, beautiful people I've ever known," he said. "They took me out of any potential environment that would have not been good for me."
Skrillex Ran Away From Home After He Found Out He Was Adopted
Sonny John Moore, better known as Skrillex, an American DJ, was also adopted at birth. Scientologist parents raised the musician in Los Angeles after his biological mother (who was a family friend) placed him for adoption. She paid occasional visits, but young Sonny was unaware he was adopted until his adolescence.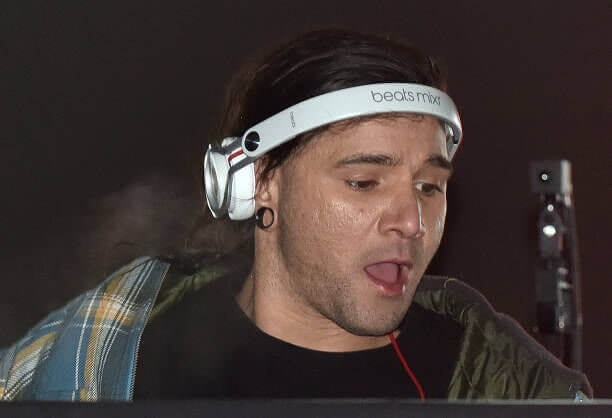 When someone mistook Skrillex for the son of his parents' so-called "family friend" in a grocery store, the pieces fell into place. When he discovered this, the musician fled his home. "My mom was so loving, but annoyingly over hospitable," Skrillex later explained. "I'll have already eaten, like, ten things, and my mom would be like: 'You want something else?'" It seems that his mom was showing elementary signs of guilt!
Eric Clapton Grew Up Thinking His Grandparents Were His Parents
What follows is a situation that appears to be quite common among our celebrities. Numerous individuals on our list have discovered later in life that their siblings are their parents. To that category, we're adding guitarist and singer Eric Clapton.

The Grammy Award-winning musician was born in England to Patricia Molly Clapton, 16, and Edward Walter Fryer, 25, a Canadian soldier. Patricia eventually married another Canadian soldier and relocated. Eric was raised by his grandparents believing they were his parents.
Gary Coleman Sued His Adoptive Parents
Gary Wayne Coleman was born in Zion, Illinois, on February 8, 1968. He was adopted as an infant by his parents, W.G. Coleman, a pharmaceutical representative, and Edmonia Sue, a nurse practitioner. Coleman was born with a variety of health problems, including a congenital kidney defect called nephritis, which necessitated numerous surgeries and lifelong dialysis.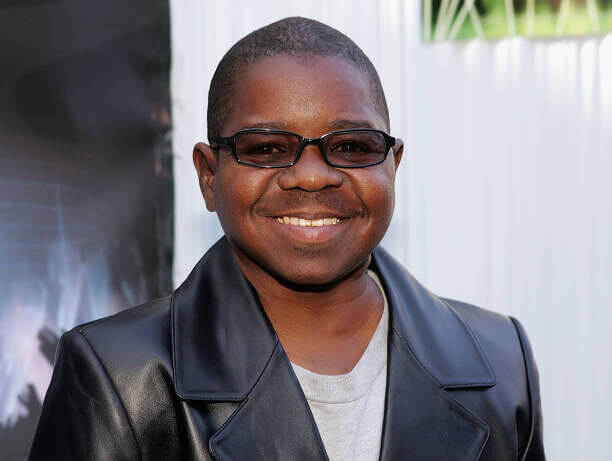 He received his first kidney transplant when he was five years old and a second when he was seventeen. Despite his difficult life, he achieved enormous levels of fame and success. Gary Coleman successfully sued his adoptive parents as an adult for financial mismanagement. Regrettably, the extremely popular child star died at the age of 42 after collapsing, possibly as a result of a seizure.
The Colorful Life of Andy Dick Began With His Birth and Adoption
Andy Dick's life, as an actor, comedian, and musician, is, to put it mildly, colorful. He was born Andrew Tomlinson and was placed for adoption as a baby. Allen and Sue Dick raised him in a Presbyterian household. Andy Dick frequently moved during his youth due to his adoptive father's service in the United States Navy.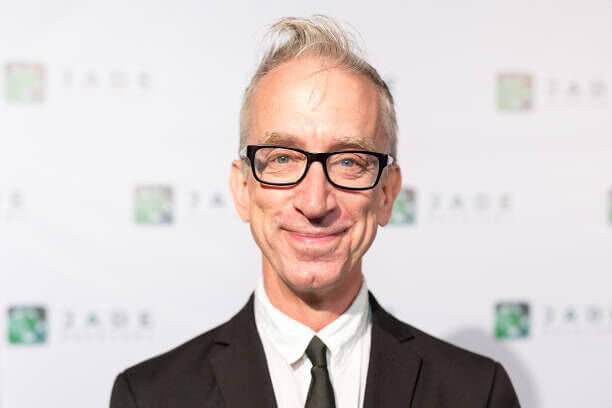 Following the Dicks' deaths, Andy sought out his birth mother, who was only a teen when she gave birth to Andy. "...I met my mom. We got into a great relationship," Dick said for Hollywood News. "Then I said, 'Mom, do you know who the dad is?' (She said) 'It was a one-night stand.' She was 16. She got shipped off from Texas to South Carolina. She had me. Then she went back."
JC Chasez Was Adopted By His Foster Parents
JC Chasez, born Joshua Scott Chasez, brings our list of adopted celebrities to a close. The former child star and member of NSYNC was born in Maryland and was adopted at the age of five. The star's birth mother turned him over to Roy and Karen, her own former foster parents. They proceeded to adopt him.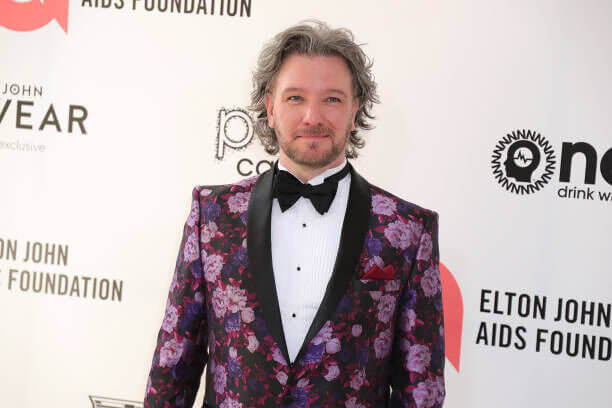 JC Chasez began his career as a songwriter and producer at a young age. He was recently spotted out and about in this fetching pink beanie, looking rather unrecognizable. All in all, he has a lot going on for him, and we just want to wish luck to him in his future endeavors!
Trace Cyrus Was Adopted By His Step-Dad
Rather than being adopted into new families, some individuals are adopted by one of their parent's new significant others. That is precisely what happened in Trace Cyrus' case. His birth name was Neil Timothy Helson, Trace's mother's name was Leticia, and his father's name was Baxter Neal Helson.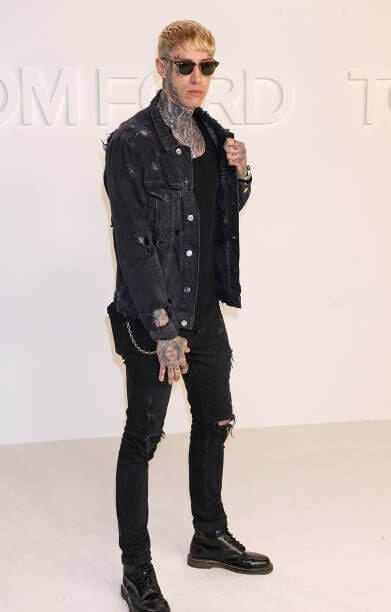 However, Tish and Baxter dissolved their relationship, and she remarried country singer Billy Ray Cyrus. Following that, Billy Ray adopted Tish's firstborn son, and he changed his name to Trace Dempsey Cyrus. His sisters are – as you might guess – Miley and Noah, both of whom are singers.