There are several reasons why Charlie Sheen is known so widely in Hollywood, and perhaps one of the most prevalent ones is the number of women he has been with. Over the course of his career, the Two and a Half Man actor has dated a never-ending list of women from all walks of life, but one of his constants has been his love for adult film actresses. 

His liking for free-spirited beautiful women has resulted in over 60 women on his list, including three unsuccessful marriages to Brooke Muller, Denise Richards, and Donna Peele, and five children. So since the list of women that Charlie Sheen has been linked to is so interesting and extensive, we decided to put together every name he has dated or had a "thing with" over the last decades. Here's who they are and what they're up to today.
Robin Wright - Then
Though it's really hard to picture them together for some reason, it does turn out that Sheen and Robin Wright, also known as Buttercup, were indeed together for a year between 1981 and 1982. At the time, both actors were still in the midst of breaking into the acting and Hollywood world and attempting to make a name for themselves.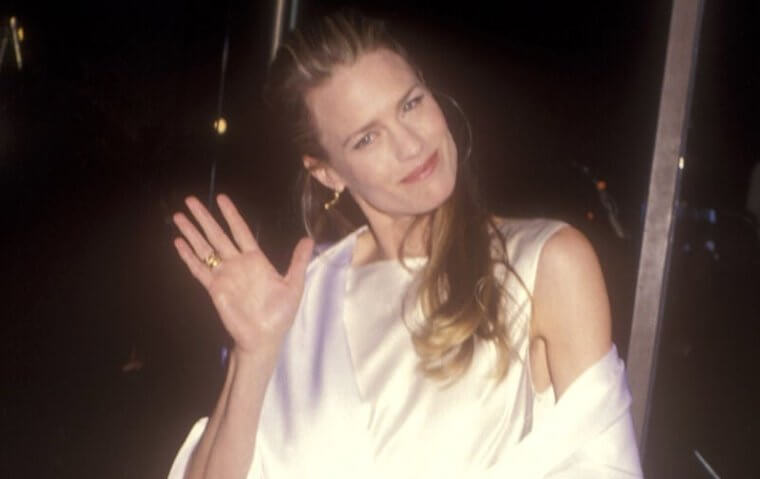 They kept their relationship pretty private the entire time they were together, which resulted in a very small number of people in the public knowing they were an item. For that reason, they weren't photographed much during their short-lived romance.
Robin Wright - Now
Robin's career has only continued to rise as time passed, with the actress recently being on the show House of Cards. For her incredible role on the show, Wright won a Golden Globe award.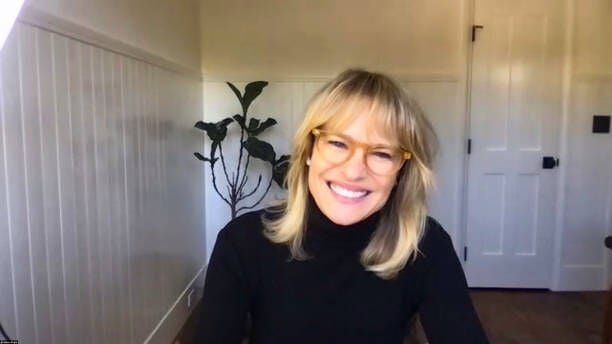 Over the years, she has also acted in several well-known movies, including Forrest Gump, Everest, Wonder Woman, and Nine Lives. It's safe to say that the actress has had a successful career, with no plans of stopping anytime soon. Wright was also married to Sean Penn from 1996 and 2010, with whom she has two children. 
Heidi Fleiss - Then
Heidi Lynne Fleiss is a "Hollywood Madam" who is infamous for her upscale adult business, in which she supplied the rich and famous with companionship in Los Angeles, California. Though it's not clear how she became linked to Sheen (it's relatively easy to suspect though), the pair were an item in 1988.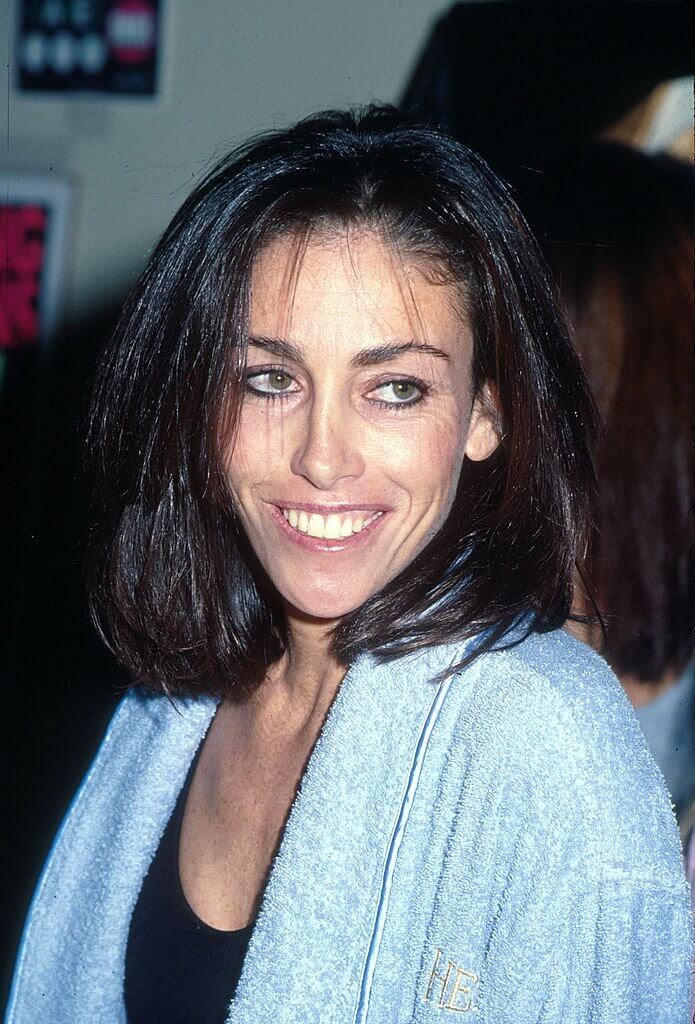 Their relationship is said to have been casual, and to not have lasted very long. In 1995, Sheen even testified against her during her trial for tax evasion and pandering, in which he admitted to spending more than $50,000 on several women who were linked to Fleiss's business.
Heidi Fleiss - Now
Fleiss ended up serving some time in prison for the crimes she committed but was eventually released. After all of the public drama and scandalous publicity she experienced though, Fleiss decided to leave the adult business world and to spend the rest of her time away from Hollywood.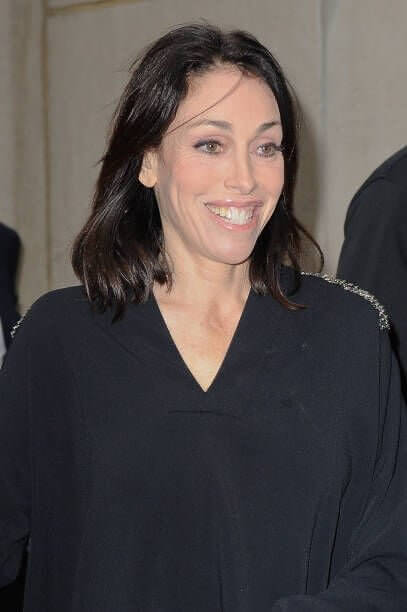 She now lives in Pahrump, Nevada, and is said to struggle with substance abuse. Some sources have claimed that she was even once seen in a rehabilitation facility, but has managed to get out of it and to put her life back together.

Wynona Ryder - Then
Back in 1986, Wyona Ryder and Charlie Sheen starred in the film Lucas together and began a relationship not too long after. They were together for a bit before Ryder had her big break in the movie Heathers.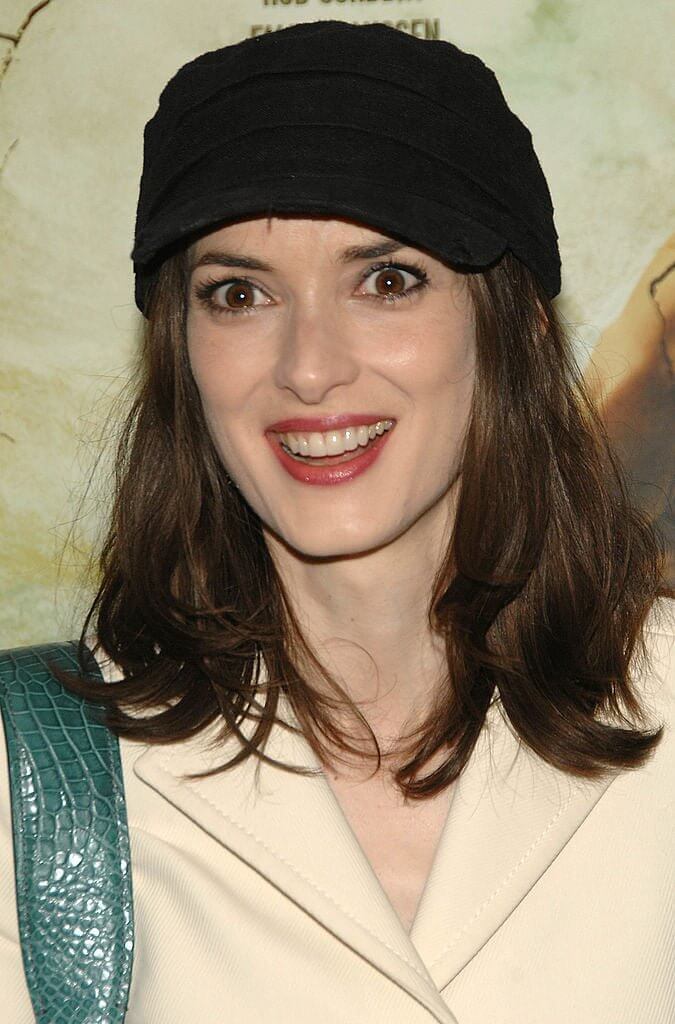 After she hit big and began building her career further, the pair decided to end things amicably. It does seem like it is some sort of rite of passage for actors to date slightly bigger actors in Hollywood until they too get their big break and move on to succeed in their careers. 

Wynona Ryder - Now
Turns out that Ryder didn't just hit her big break, but has continued to make a name for herself in Hollywood, eventually becoming a household name. Some of her biggest roles include films such as Dracula, Girl, Interrupted, Mermaids, Beetlejuice, and Edward Scissorhands, which made her known all over the world.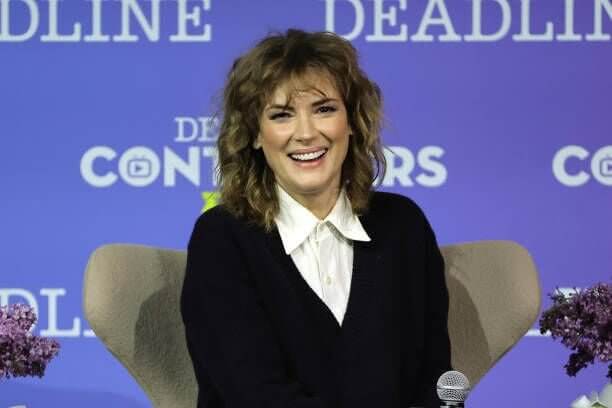 She decided to take some years off during the early 2000s but has since returned to the industry with an incomparable comeback in the Netflix series Stranger Things, where she landed the role of Joyce Byers, the mother of the show's main protagonist.

Charlotte Lewis - Then
Charlotte Lewis is an English actress who had a relationship with Sheen for two years, between 1986 and 1988. The couple met on the set of Roman Polanski's film, Pirates, and instantly hit off their whirlwind romance. At the time, Lewis was only 19, and it didn't take long until her relationship with Sheen began completely overwhelming her.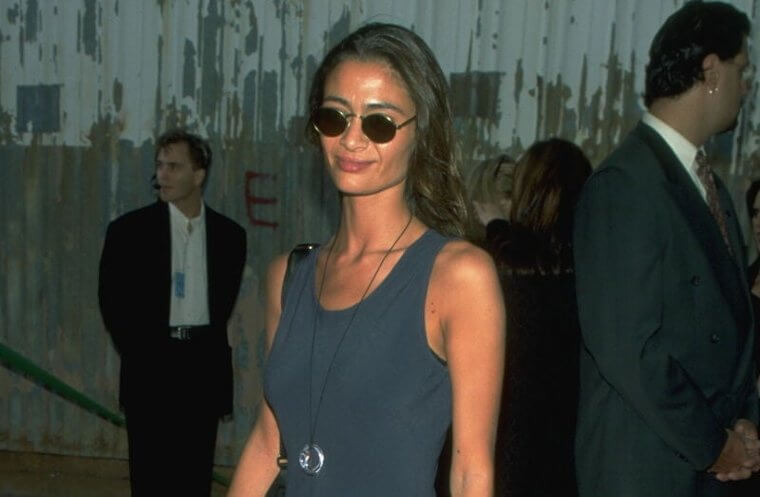 She has previously shared the following about Sheen: "(he) was like a child when he made love, sweet and sensitive and very anxious to please. But after a while, he began arriving home late. His brother had told me Charlie was an alcoholic, but I didn't believe it.".
Charlotte Lewis - Now
After her relationship with Sheen eventually ended, Lewis went on to star in several lesser-known movies, and to pose for Playboy magazine. Some of her most recent times featured in the press weren't for the most positive reasons, as the actress accused Roman Polanski of assaulting her while filming Pirates.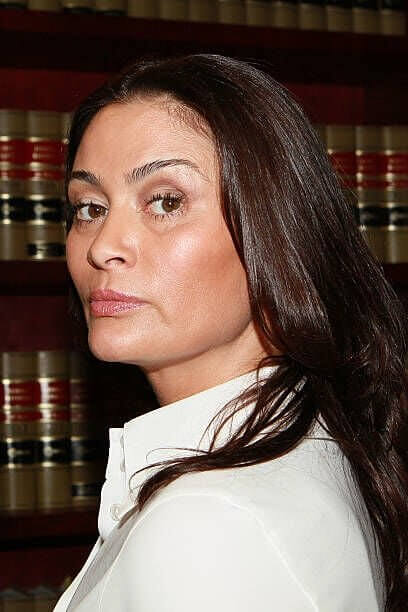 Infamed attorney, Gloria Allred, was the one who represented her during the process, and later on, it was determined that the two of them had been in a short relationship at the time and he had not assaulted her.

Scottine Ross - Then
Scottine Ross is said to have been one of Sheen's latest love interests. The former adult actress was engaged to Sheen for a short period of time, from February 2014 to 2015, when they broke their engagement.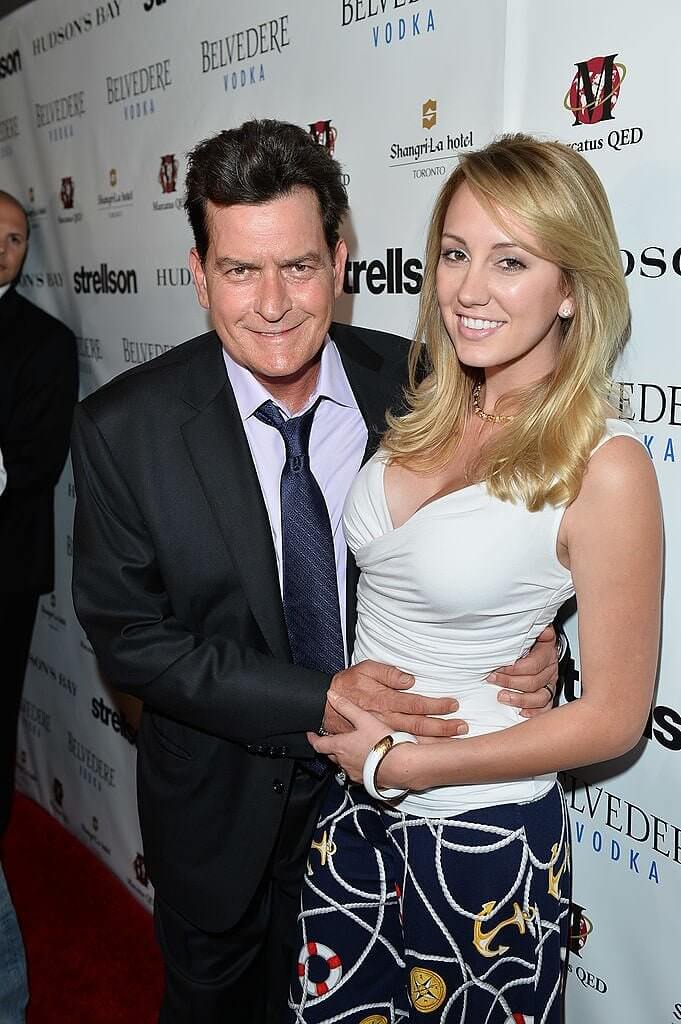 Apparently, things weren't looking very pretty for the couple since Ross went on to sue Sheen for $5 million for being violent towards her, for making her terminate their pregnancy, and for exposing her to HIV without telling her. After a painful time, she ended up winning the suit.

Scottine Ross - Now
After the entire ordeal, Ross (who had actually changed her name to Scottine Sheen before even marrying him), completely cut off Sheen from her life. Since then, she has also not been seen modeling or acting in the adult film industry like before.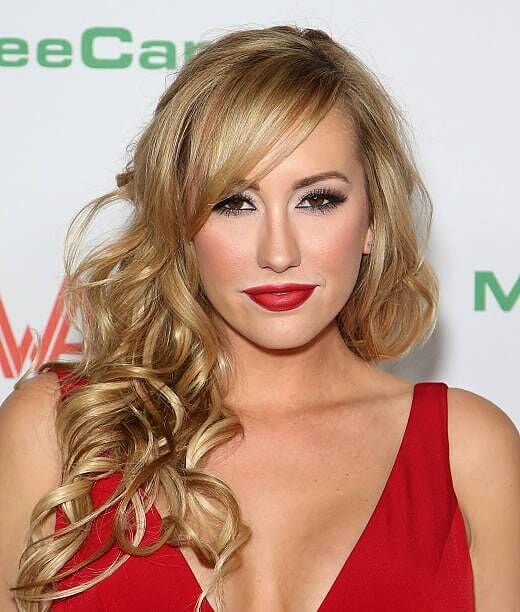 Sources believe that after putting all of her energy into winning the suit, filing a restraining order against her ex-fiance, and getting as much from Sheen as she could, she went on a hiatus far away from the public eye. 

Cathy St. George - Then
Cathy St. George was a Playboy make-up artist who was named Playmate of the Month back in August of 1982. She dated Sheen for a short period of time, between 1988 and 1989. Though they weren't together for a long time, the couple did appear together in several public events causing much furor around their relationship.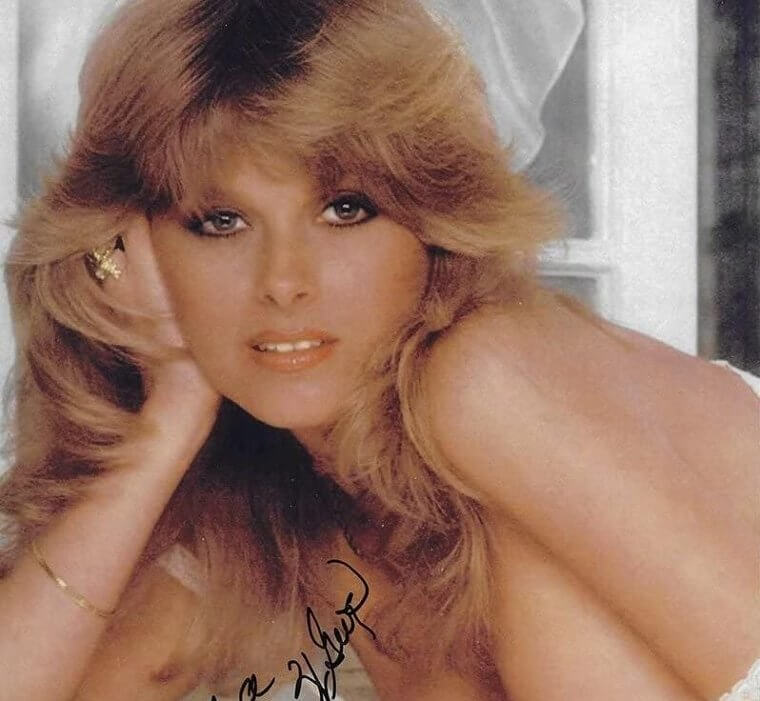 At the time though, Cathy was already interested in the adult film industry, which ended up becoming her career later on. To this date, her Playboy photos are still some of the most talked-about today.

Cathy St. George - Now
When her relationship with Sheen ended, Cathy eventually also left Playboy and went on to act. She can be seen in Who's Watching Who?,  Beverly Hills Brats, The Eden Formula, The Tonight Show with Jay Leno, The Wishing Box, The Devil's Show, and The Death Hours.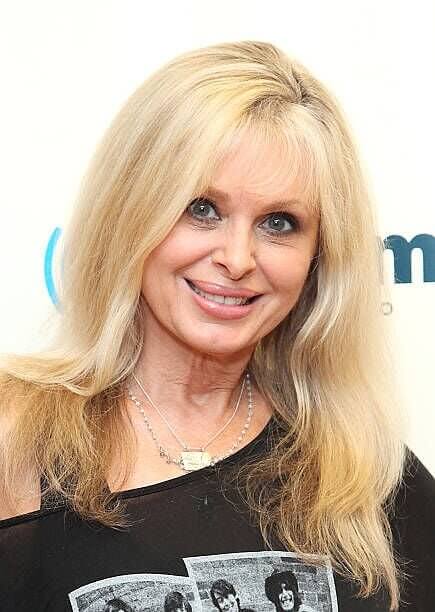 While the films she was a part of were a bit on the lesser-known side, she did manage to keep her presence pretty regular in the Hollywood industry. She eventually decided to try her luck in the adult film industry, which as you'll see, isn't uncommon in Charlie Sheen's list of women. 

Dominique Simone - Then
Well, yes, Charlie Sheen really had a thing for adult film actresses and models, and we're still just in the beginning. Dominique Simone was linked to Charlie Sheen for a short period of time, sometime during the early 90s.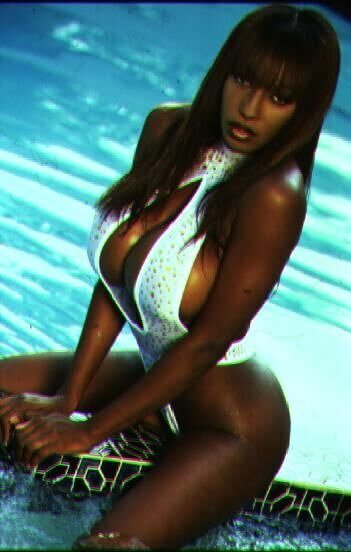 The two hit it off but kept their relationship a little bit less public, as not many people are even aware that their relationship existed. At the time, Simone was at the height of her career, when she was just in her early 20s.

Dominique Simone - Now
Today, one can still find Simone acting in the adult film industry, but she is no longer where one would describe as "on the top". Curiously, when she was 17-years-old, she actually earned a scholarship to the Fashion Institute of Design and Merchandising but decided to not attend the school.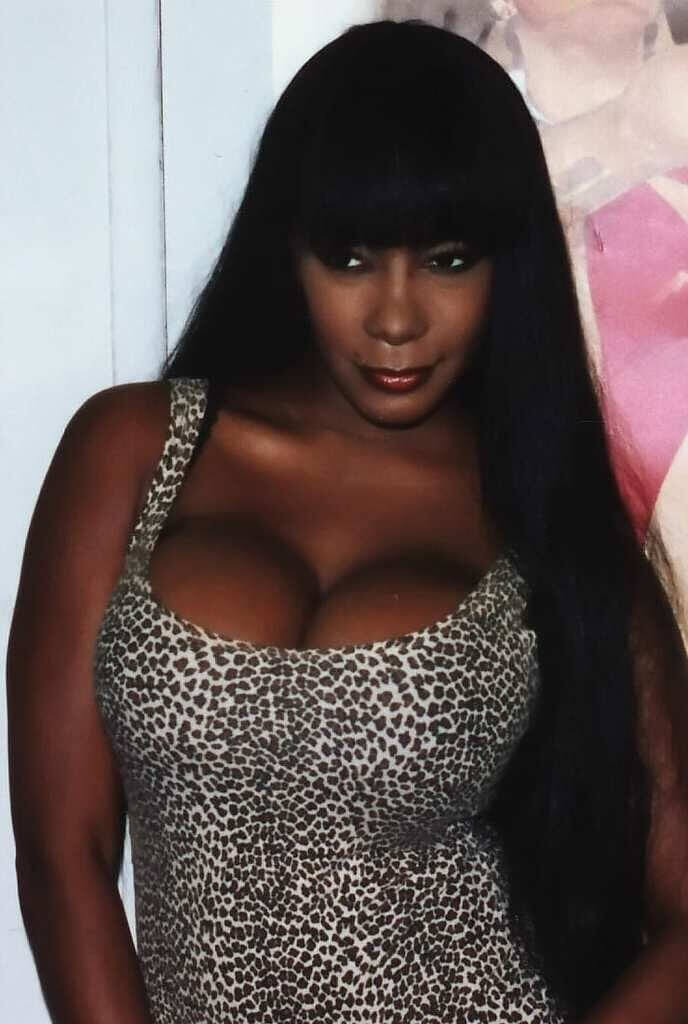 Instead, she went down a complicated path and was acting and modeling for adult magazines a year after she rejected the scholarship. Throughout the 90s, she appeared in more than 200 adult films.

Ginger Lynn - Then
Ginger Lynn and Charlie Sheen were in an on-and-off relationship between 1990 and 1996, and not surprisingly, Lynn was also an adult film starlet. At the time that he was dating Lynn, Sheen dated other women in between but seemed to not be able to resist going back to Lynn.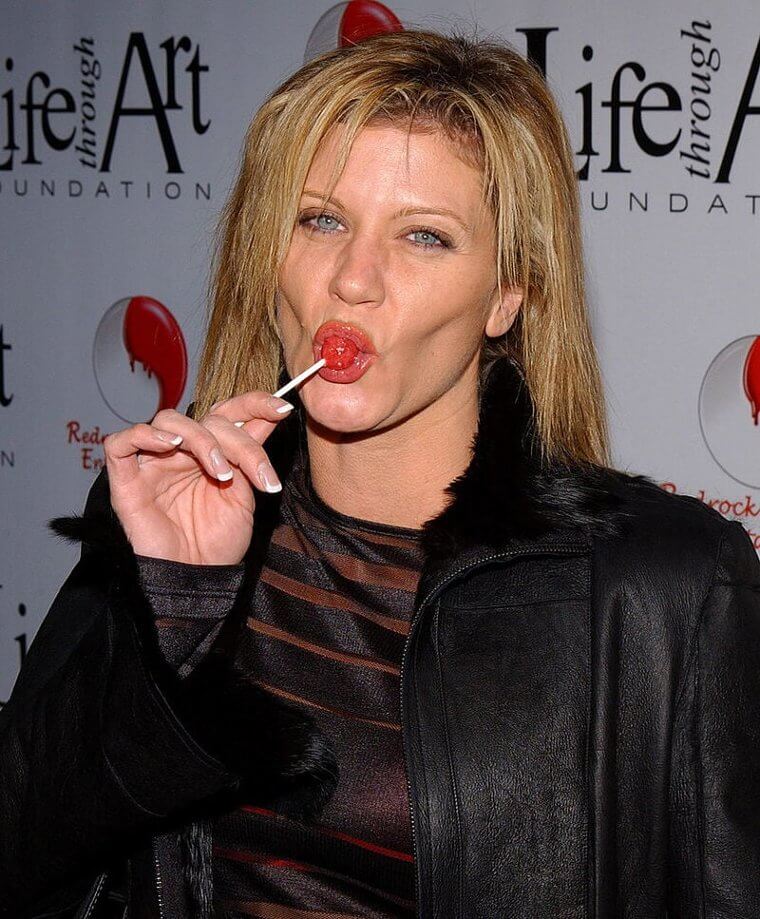 After going back and forth and giving their relationship many tries, the couple finally decided to end things in 1996. According to Lynn, Sheen drank way too much for her, and she was ready to focus much more on her adult film career at that point.

Ginger Lynn - Now
Lynn ended up having a successful career in the adult film industry, starring in approximately 330 adult films, as well as two movies that she directed. Curiously, she is now so known in the industry just as much as some of the other women Sheen dated.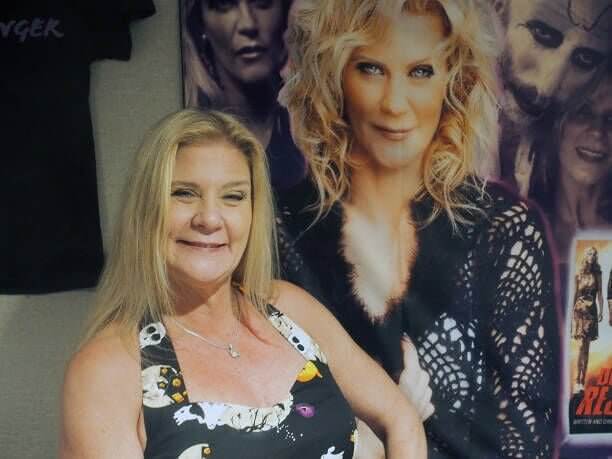 Though she thrived career-wise, she also experienced a few lows that really took a toll on her, including the period she served in prison for falsifying a tax return. Today, she is the single mother of one son.

Heather Hunter - Then
It might be a little bit of a push but Charlie Sheen and Heather Hunter were in a short-lived relationship in 1994. Hunter was also in the adult film industry at the time, though her start was a little bit of a fluke back then.

She had always dreamed of being a writer and a rapper, but things didn't come so easy to her. She did eventually become both of those, but before, she decided to support herself by performing and working as a stripper. 

Heather Hunter - Now
Today, Heather is no longer in the film industry and has grown to become a talented author, painter, and rap artist. It did take her a while to get there, but when asked about her music, Heather proudly shared: "What people may not expect is how serious I am about this. I really want people to take me seriously."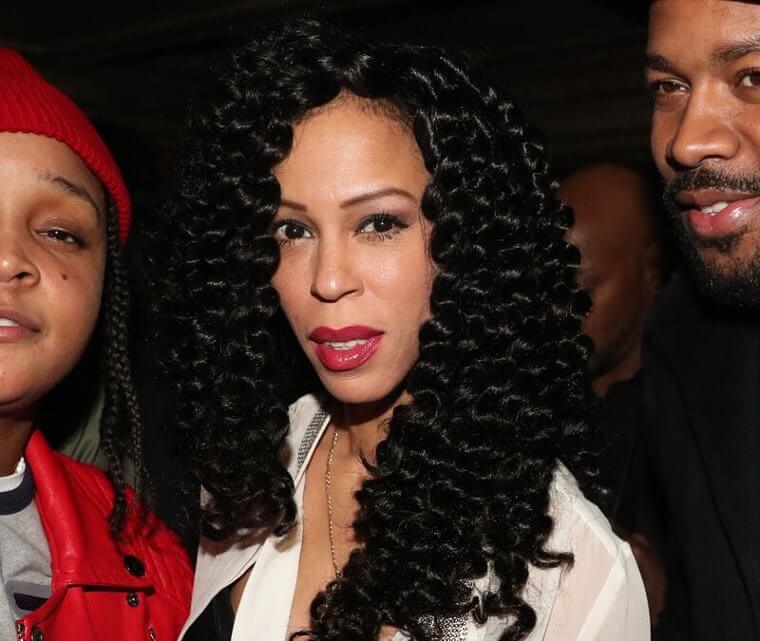 She continued to say: "Being retired from the adult industry nearly thirteen years ago, I think I've done enough in the mainstream business and I want to be accepted as an equal, as an artist." With that said, she was willing to do everything she had to to earn her respect, and that's exactly what she focused on.

Summer Altice - Then
If there is one thing Sheen definitely seemed to know how to do, was to choose to date women who were at their prime time. That was the case of Summer Altice. The model and actress was just hitting her Playboy primetime when she decided to give Sheen a chance and was titled with Playmate roughly around the same time they began dating.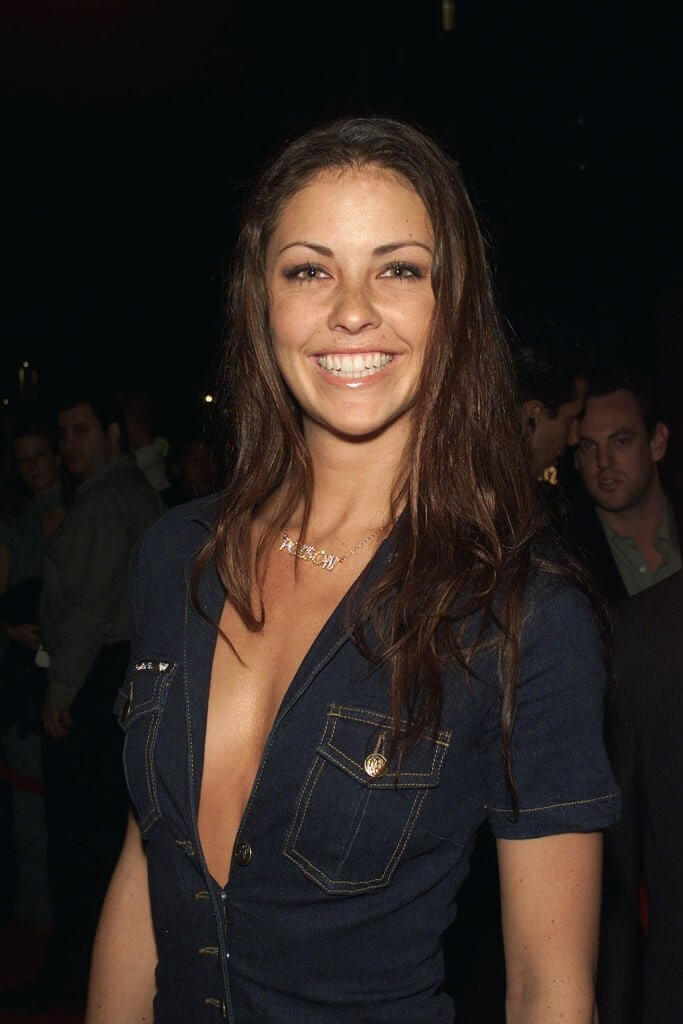 A few years back, in 1975, Altice was even named Miss USA. The couple dated between 1999 and 2000, but as you might already suspect, the relationship didn't last that long. 

Summer Altice - Now
Today, the tall and leggy brunette is much more than just Charlie Sheen's ex-girlfriend (like most of this list). She has achieved a lot since the two dated, such as continuing to play volleyball, a sport she began playing at San Diego State University where she used to study.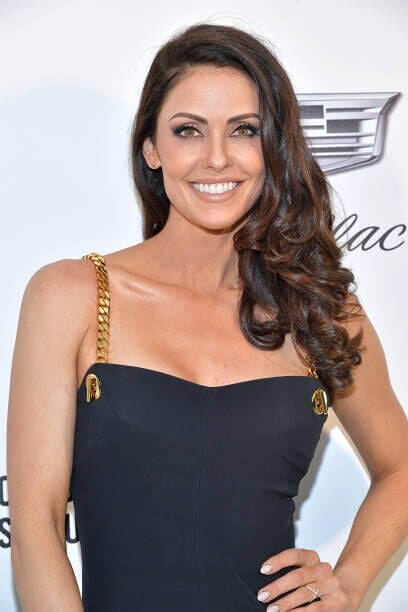 She is also a DJ and has been a part of many known productions over the years, including One Tree Hill, Wedding Crashers, You, Me and Dupree, Shanghai Kiss, The Scorpion King, and Extraction.
Tamara Beckwith - Then
Tamara Beckwith dated Sheen briefly but quickly realized that it was time to move on. The English socialite is mainly known for being the daughter of the renowned property developer, Peter Beckwith.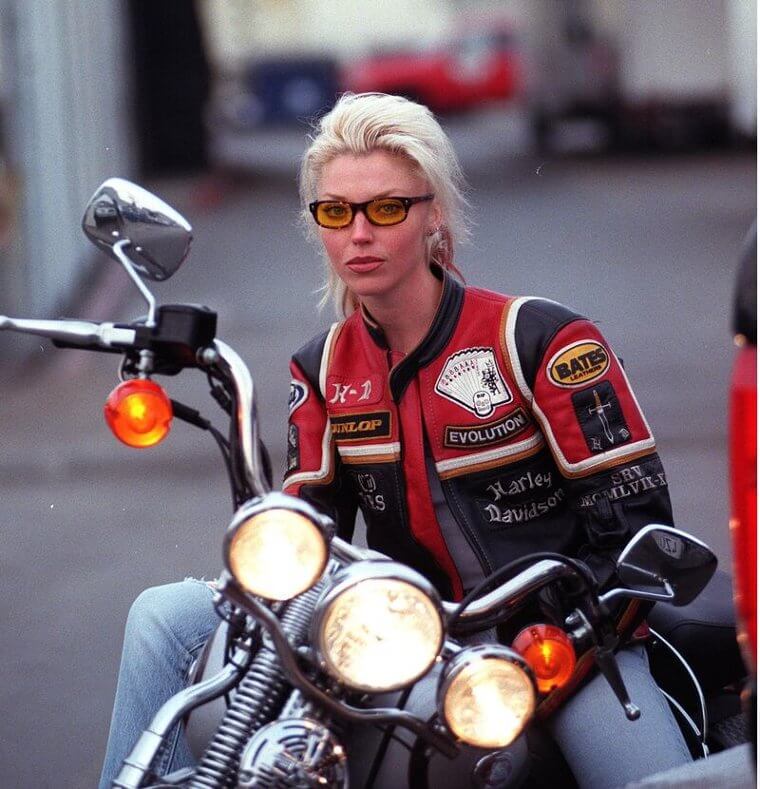 The socialite attended college for some time, but suddenly found herself pregnant choosing to drop out not too long after. Her daughter, Anouska Poppy Pearl, was born, and she focused solely on raising her for a while. Her daughter's father is William Gerhauser, the son of Bill Gerhauser, Playboy's Finance Director.

Tamara Beckwith - Now
Like many socialites, Beckwith has continued to stay in the limelight as much as she can so she can remain relevant. She appeared on several reality TV shows and made a bunch of appearances in different events.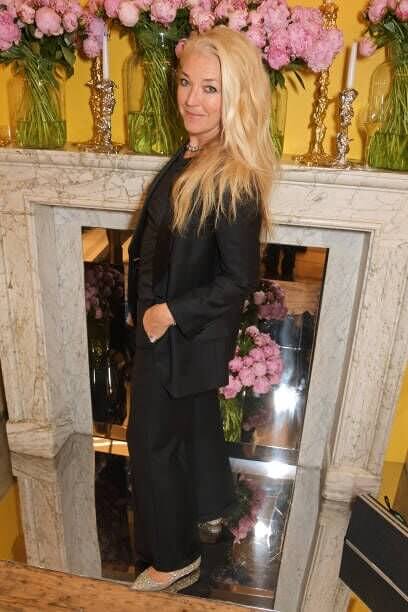 She has also been in shows such as The Big Breakfast, Celebrities Under Pressure, Dancing on Ice, I'm Famous and Frightened, and could also be seen presenting on shows on MTV and VH1. When she is not in the spotlight making appearances, she is a contributing Editor for Hello Magazine and she also designs jewelry for QVC.

Tabitha Stevens - Then
Yet again, Sheen dated another adult film actress back in the early 1990s. Tabitha Stevens gained notoriety in the adult film industry for her performances and was eventually inducted into the AVN Hall of Fame in the late 2000s.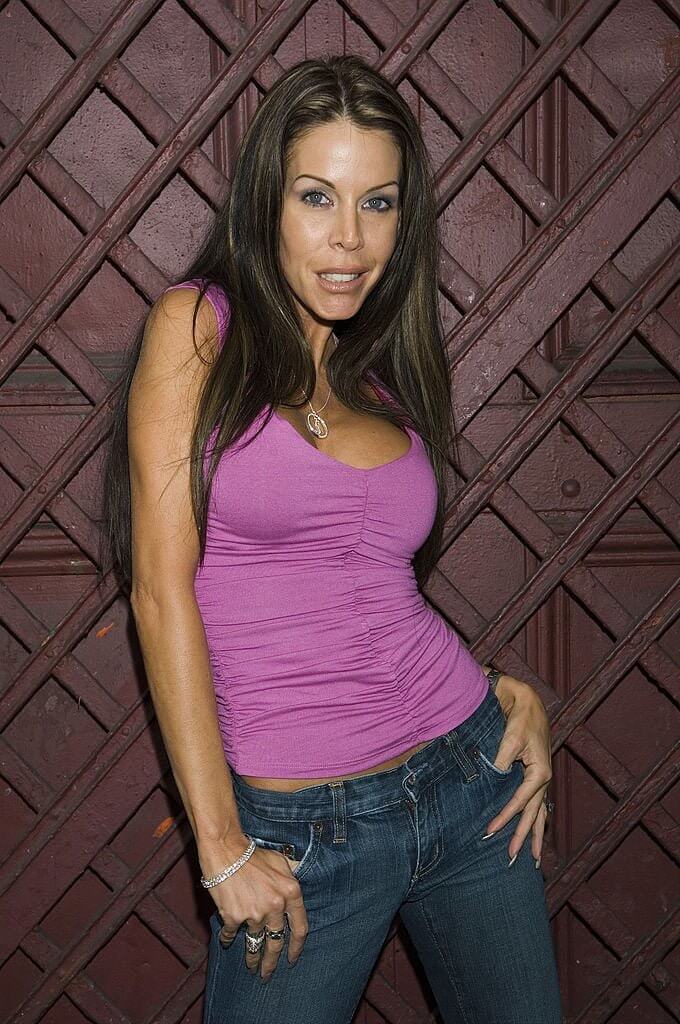 In addition to gaining fame for her various performances in the adult industry, Stevens was also constantly featured in tabloids all over the country as a result of her high-profile marriages. In total, she was married three times, including that infamous marriage to Jenny Galo, the "ex-mafioso".

Tabitha Stevens - Now
As much as she is known for her work as an adult actress and a high-profile marriage person, Stevens is also known for her plastic surgery. She has been honest about the procedures she has done to her body over the years, which include six breast augmentations, three nose jobs, botox treatments, one chin implant, cheek implants, and lip injections, yikes!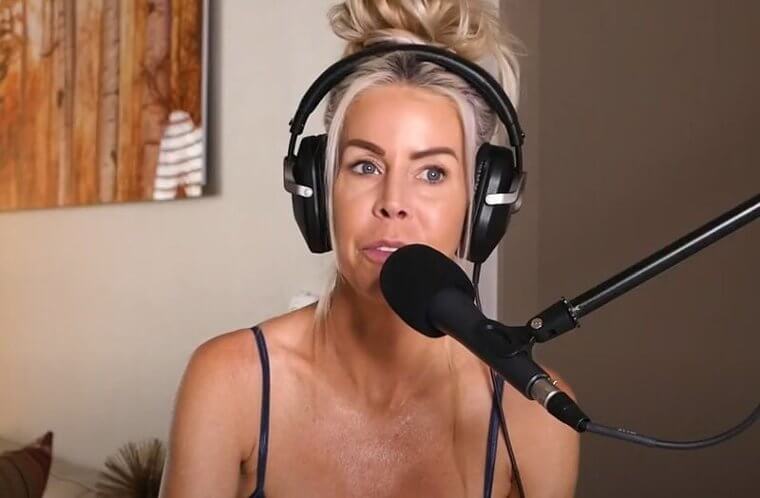 She has sure had a good amount of work done on herself, but hey, who are we to judge?! Over the course of her career, she has been in 330 adult films, of which she directed eight.

Brittany Ashland - Then
For a short period of time in the late 1990s, Sheen was in a passionate relationship with Brittany Ashland. Unfortunately, the relationship ended in a very publicized domestic abuse charge in 1997, in which Sheen was accused of a misdemeanor battery charge.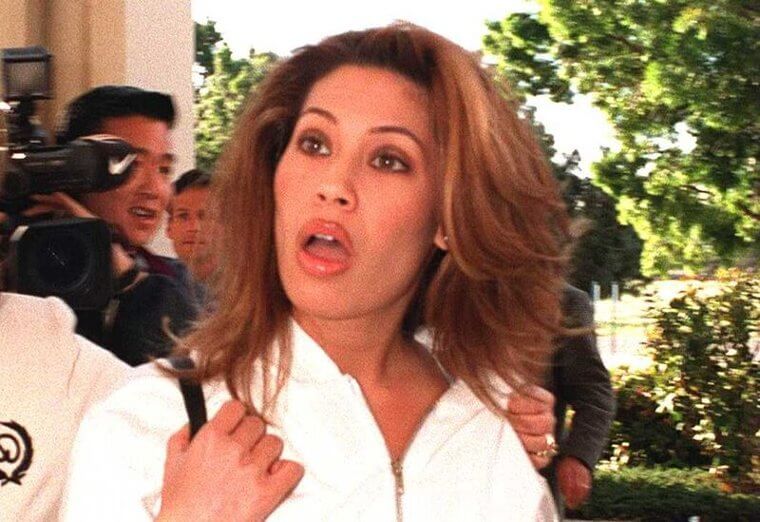 The charge came as a result of Sheen grabbing Brittany by her hair and aggressively slamming her head into the floor. He pleaded no contest to it, and well, the photos of Ashland on the court with a split lip and a hurt appearance were huge proof of the event. Charlie was only sentenced to two years of probation, in addition to a one-year suspended prison term, which not surprisingly, he never served.

Brittany Ashland - Now
Though Ashland did win on the court, Sheen never paid much for what he did, and as we see on this list, that wouldn't be the last time he would domestically abuse a partner while getting away with it. Ashland eventually did move on though and did her best to thrive in her acting career.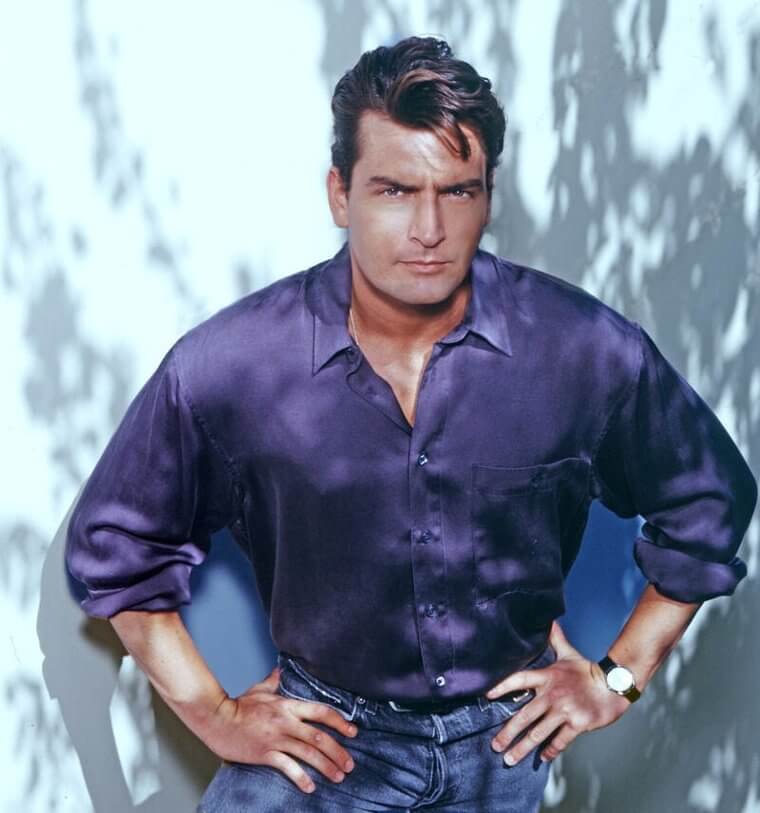 Throughout the 90s, she could be seen featured in many adult films, including Behind the Blinds, Ghost Writer, Wild Hearts, Memories, Two for the Price of One, and Girls and Guns. These days, we no longer hear much of her as she chose to stay off the radar for most of the latest years.

Donna Peele - Then
Donna Peele and Sheen were married between 1995 and 1996. Peele was Sheen's first wife. At the time, she could be seen accompanying her husband to several Hollywood events, and from what the public was able to see, it seemed like they were pretty happy in their relationship.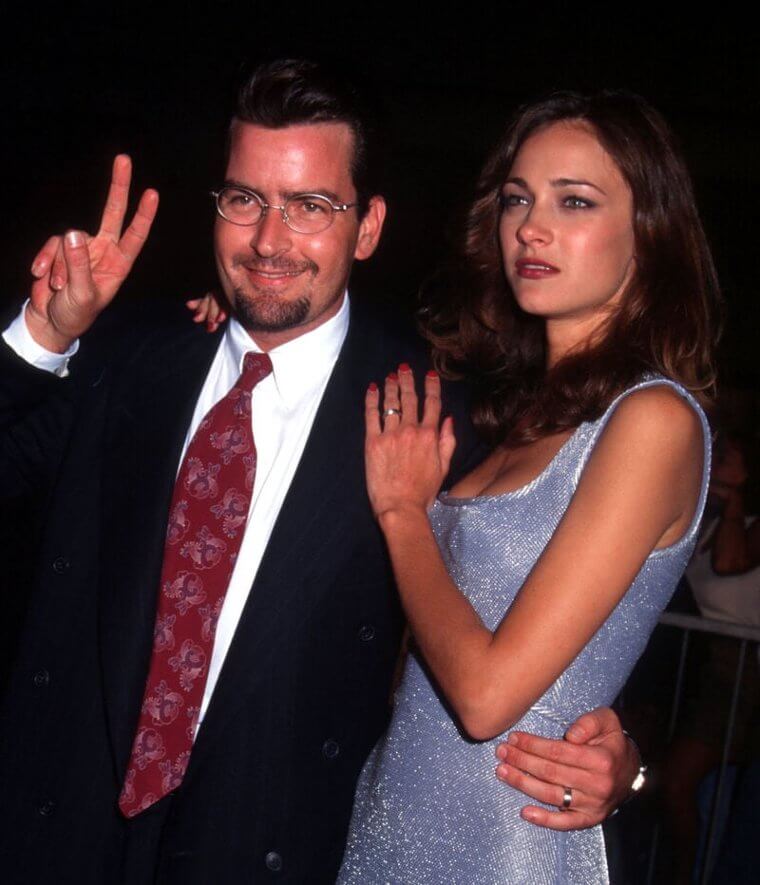 Yet, their marriage didn't actually last that long, especially when allegations that Sheen was among the long list of Heidi Fleiss's clients broke out. As soon as the news broke, Peele filed for divorce and never looked back.

Donna Peele - Now
Believe it or not, there is almost no trace of Peele in the public sphere since the moment she left Sheen. Apparently, she basically disappeared into thin air and made sure that her name was never again seen in headlines nationwide.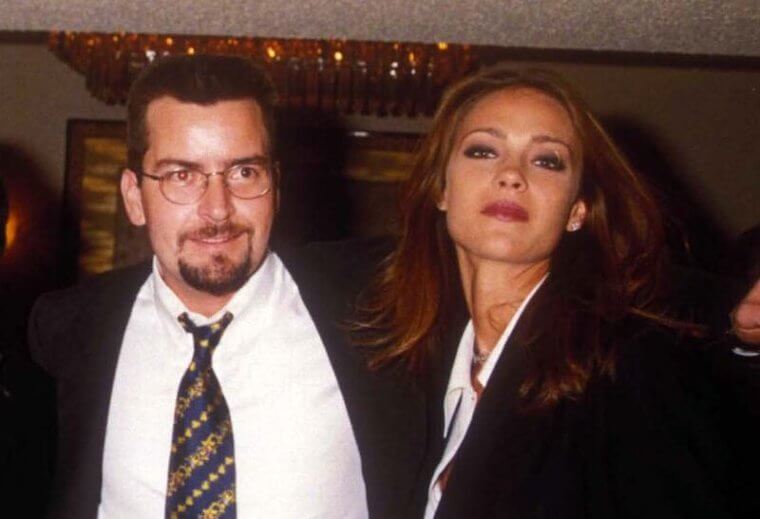 From the looks of it, the model probably decided that the spotlight wasn't for her, especially after all of the negative publicity she got thanks to her marriage to Sheen. Since we weren't able to track what she is up to now, all we can hope for is that she found happiness away from Hollywood.

Bree Olson and Natalie Kenly - Then
Though Sheen undeniably made some really weird decisions when it came to his dating life, the early 2010s were probably some of his strangest times. In fact, in 2011, Sheen apparently dated both Kenly and Olson, and proudly shared it with the public.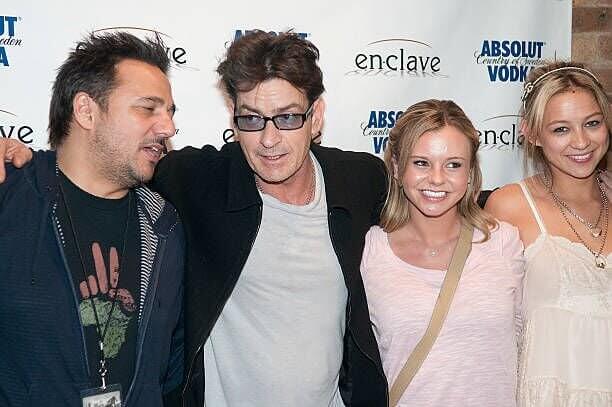 The actor referred to the duo as his "goddesses" and went on to appear publicly with them at several events. At the time, Bree was an adult film actress, and Natalie was a model designer and model. They both dated Sheen for a couple of months in 2011, and even lived with him for a while.

Bree Olson and Natalie Kenly - Now
Of course, the entire thing didn't last very long either, and soon enough both women were moving out. In fact, the actresses were extremely furious at Sheen's HIV announcement, claiming that he had never shared his status with them, and had engaged in unprotected relations with both of them.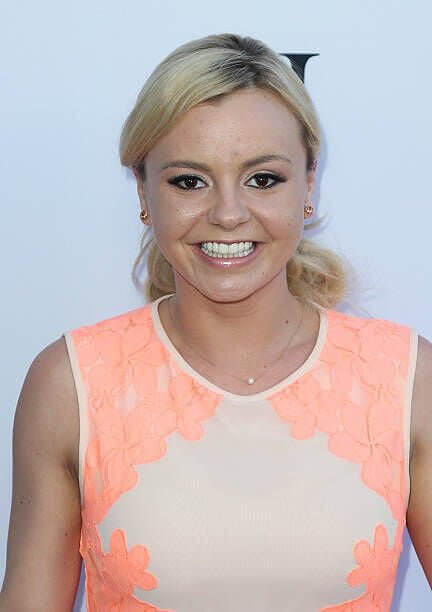 After some time though, Natalie began defending Sheen by saying:  "He's a good man and I feel very fortunate to have spent the time with him that I did, and I'm so sad to hear of his health troubles.". She continued to say that she hoped he was okay. 

Capri Anderson - Then
So this might be a bit of a hard one since it was never fully confirmed whether or not Capri Anderson and Sheen were an item. The thing is that Capri was in the hotel room when Charlie began trashing the entire room to bits, with Capri hiding in the bathroom attempting to run away from him.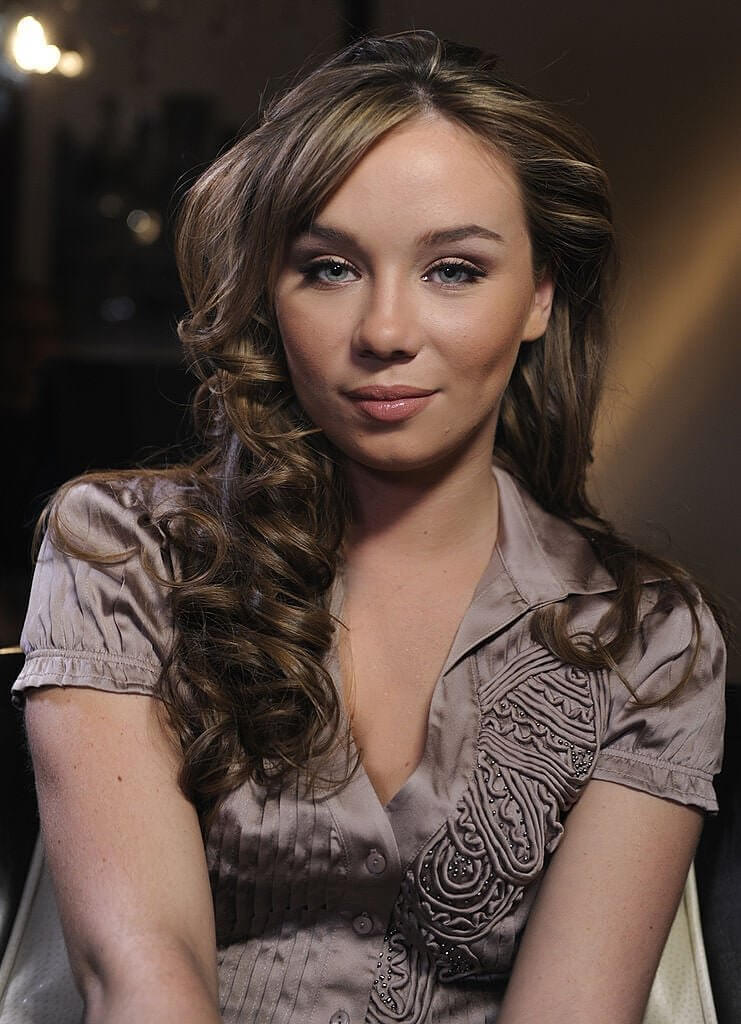 The story was all over the news in 2010, so it was assumed that the two did have something. The room was so damaged by Sheen's rage that an entire $7,000 worth of property was knocked down. At the time, Capri was also in the adult film industry. 

Capri Anderson - Now
Whether the two of them were an item or not, the truth is that Sheen managed to bring her unknown name up when he publicly began bashing her. He claimed that Capri attempted to error $1 million from him, and proceeded to sue her for it.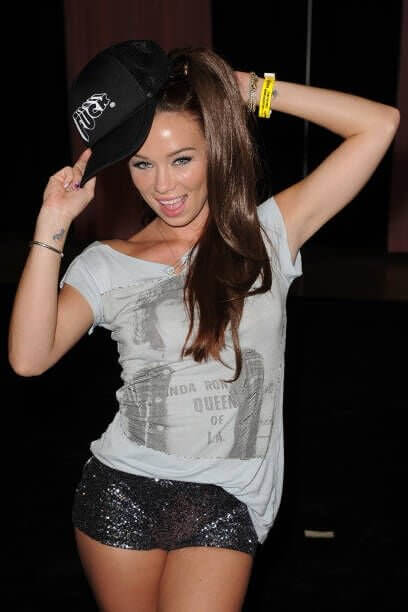 Capri responded by giving an interview to ABC News and explaining that Sheen was extremely intoxicated and had reached the point of threatening her life. We're not sure what happened next but it's probably safe to say that the two of them weren't meant to be.

Denise Richards - Then
Denise Richards married Sheen in 2002, but the couple separated and eventually divorced just four years later. They met on the set of Good Advice in 2000, and though the chemistry was there they didn't hit things off right away.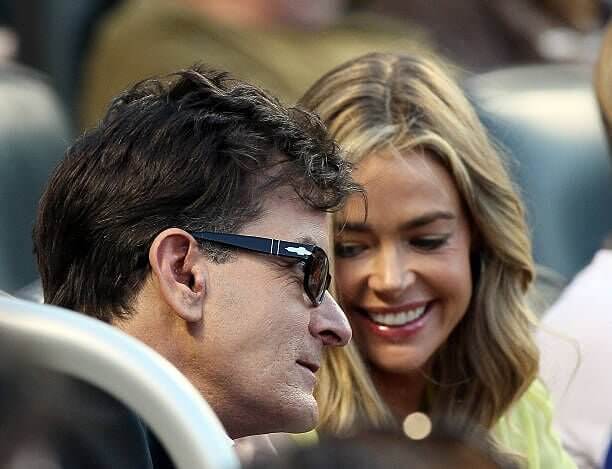 They ended up co-starring again on Spin City in 2011 and went on to get married and have two daughters together, Lola and Sam. Once again though, Sheen's substance abuse and random outbursts of anger resulted in Richards taking her daughters and filing for divorce right after, which was eventually finalized in 2006. Richards had also expressed her worry that her daughters might grow up to have "daddy issues" like the other women who Sheen "entertained".

Denise Richards - Now
Without Sheen, Richards went on to thrive both career-wise and personally. She continues to be one of Hollywood's most known actresses, marking her name with roles in movies and series such as Friends, Wild Things, Spin City, Melrose Place, Two and a Half Men, and Twisted.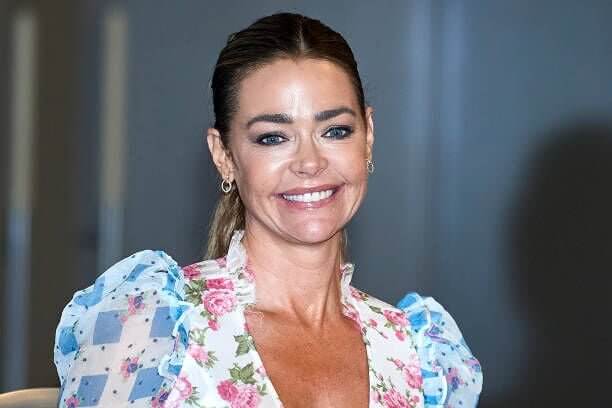 Some of her most recent projects include the TV show Jane the Virgin, and the film American Violence. When Sheen was in the divorce process with his third wife, Brooke, Richards reached out and supported Brooke to the best of her ability, at some point even caring for their twin sons for a period of time.

Brooke Mueller - Then
Brooke Mueller was Sheen's third wife. She was married to the actor from 2008 to 2011, and the two had two children during their marriage. Unfortunately, though, their twins, Bob and Max, were caught up in the middle of a short-lived and unhappy marriage that ended up with Sheen filing for divorce from Mueller.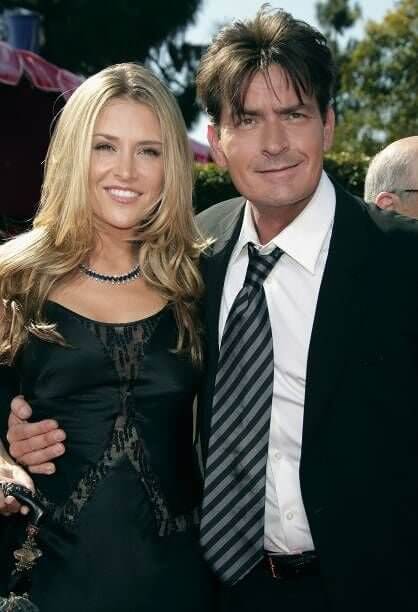 At the same time, Mueller went out there and bashed her then-husband by claiming that he was violent towards her and seriously struggled with substance abuse. Things got to such an awful point that both children were taken away from their parents, as both Mueller and Sheen were deemed to be unfit to be parents.

Brooke Mueller - Now
Other than being Sheen's ex-wife and the mother of his children, Mueller is also a real estate investor and actress. She acted mostly in B-rated films throughout her career but has mostly made her living from her real estate business.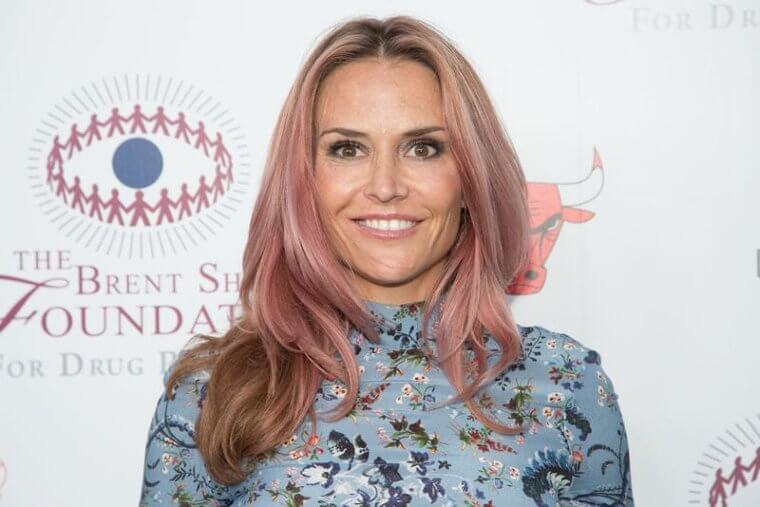 In fact, she has gained quite a reputation for being pretty savvy with flipping homes in the California area. Over the course of her life, Mueller has been in rehab many times for substance abuse, but in 2014, she managed to get better and to get her sons' custody back. 

Kelly Preston - Then
This may seem like a lifetime ago, but well, Sheen did date, Kelly Preston, for three years between 1987 and 1990. In fact, the couple was taking things so seriously that they were even engaged for some time, until the day that Sheen messed up big time.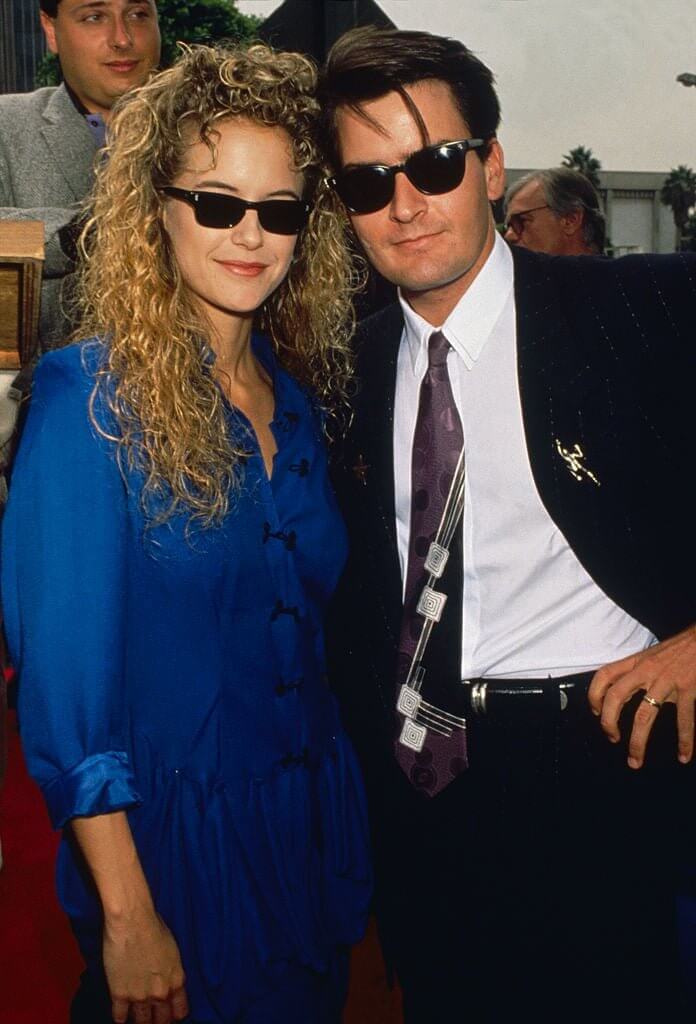 At the time, Sheen was a firearm collector, and one day, he accidentally shot Preston in the arm. It's no surprise that after the incident that could have been fatal, Preston decided to break off the engagement with her then-fiance, splitting the proceeds from the sale of the ring. Sheen, for his part, said in 2016 that Kelly had actually accidentally shot herself, saying, "I was downstairs early in the morning making coffee...I heard a f--king gunshot go off. I thought, 'She did it, she finally f--king did it. She killed herself and they're going to f--king blame me...She explained to me that when she lifted my pants off the scale in the bathroom...the tiny revolver I used to carry...it fell out of the back jeans pocket and hit the floor and shot a bullet right between her legs...So she got hit with shrapnel from the toilet bowl."

Kelly Preston - R. I. P
As most of us know, Preston went on to marry the one and only John Travolta in 1991. Preston also went on to excel in her acting career, starring in movies such as Old Dogs, Casino Jack, Death Sentence, Sky High, and The Last Song.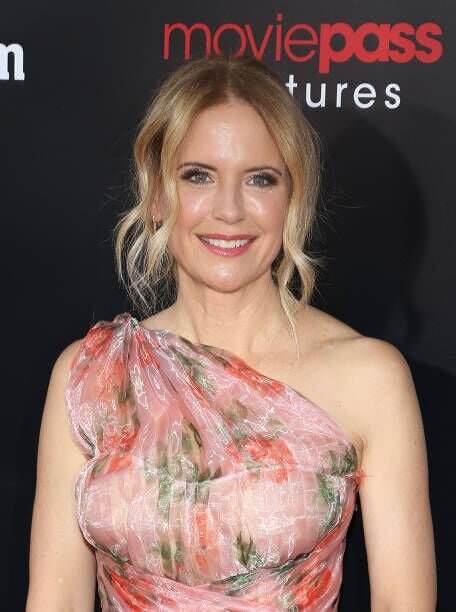 Her last role was playing the role of Victoria Gotti in The Life and Death of John Gotti. Preston and Travolta stayed married for decades and had three children until she tragically passed away from breast cancer in July of 2020.

Kacey Jordan - Then
Amongst many other things that Sheen is known for, one of them includes the actor being a party animal. If there's a huge party in Hollywood, one can most probably expect to find Sheen there. So sadly it is not surprising to anyone that once, he was rushed to the hospital after a 36-hour rager which included a suitcase full of a very illegal white powder.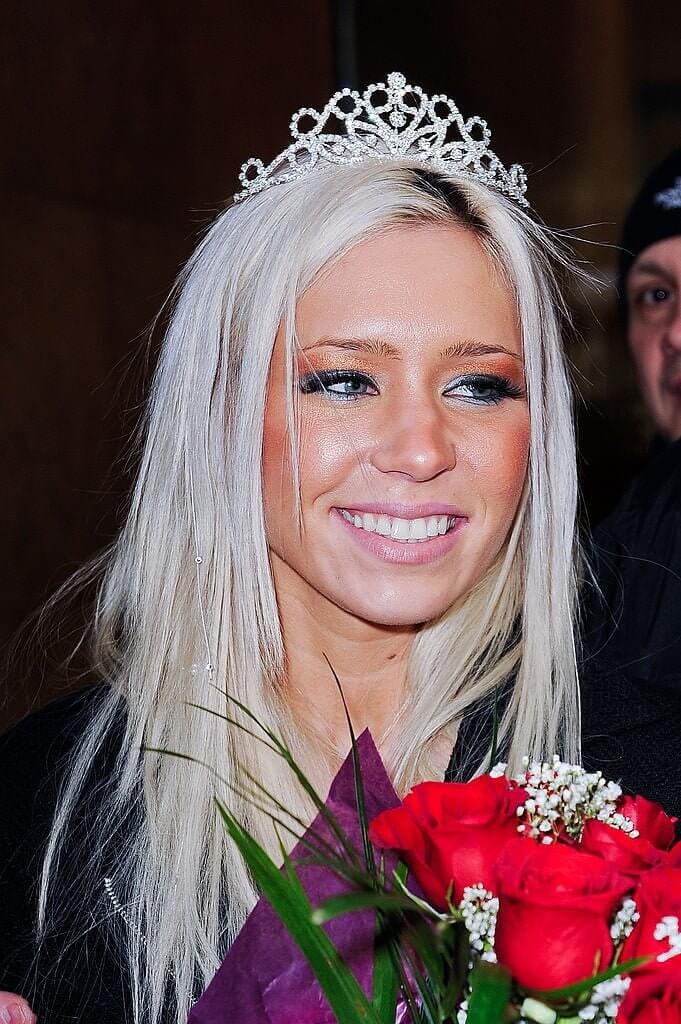 It was apparently on that night that Sheen met Kacey Jordan. The two of them were at the same party that night and continued to see each other on and off throughout the year.

Kacey Jordan - Now
After her relationship with Sheen, it didn't seem like Jordan did so well. A few months after they terminated their relationship she attempted to take her own life and was found in a hotel room in Chicago a few months after the breakup.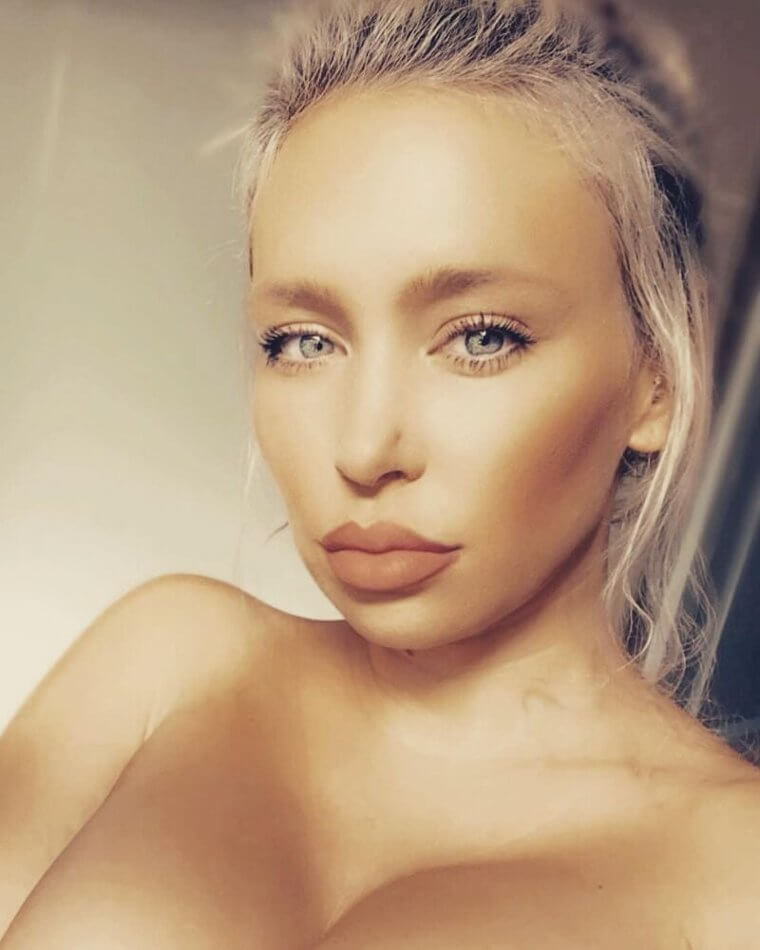 Luckily, Jordan survived the incident and went on to claim that Sheen had previously gotten her pregnant and then left her. She also gave several interviews in which she publicly claimed that Sheen had a terrible relationship with substance abuse. Since then, she has continued to appear in adult films.