This is the forgotten story of Chernobyl's wildlife in the aftermath of the famous nuclear disaster. While we are quick to forget pieces of history, this story is one that has haunted our memories since the day of the disaster. After decades, the city is still rehabilitating, but some animal species have been able to survive and even thrive in the ruins. 
The Chernobyl Nuclear Accident: What Exactly Happened?
April 26, 1986, marked the world's worst nuclear accident. Located at the settlement of Pripyat, Ukraine, the Chernobyl plant was isolated from contact with the outside world and lacked proper safety inspections. The disaster occurred when technicians attempted to conduct a poorly-designed experiment. After shutting down the power regulation system and emergency safety systems, the workers withdrew control rods from the reactor's core and allowed it to remain at 7% power—The result was chaos.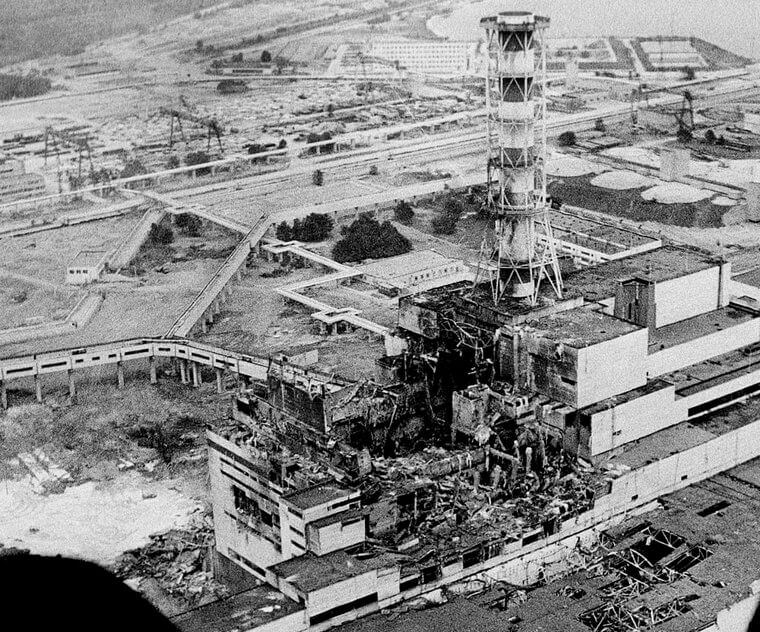 A massive explosion occurred, causing the plant to catch on fire and the reactor lid to blow off. Two workers died immediately. Radioactive material spread through the air, contaminating its surroundings, and changing the course of nature for decades to come. We may never know the full effects of the death toll. Estimates range anywhere between 4,000 to 93,000 casualties; a wide range due to the many unknowns of radiation poisoning. But what happened to the rest of the living creatures?
The Massive Evacuation
Heartbroken families were forced to leave their homes behind. Government officials lied and told the populace that they would be able to return soon. Over three decades later, the Chernobyl area is too radiated for humans to be able to survive there.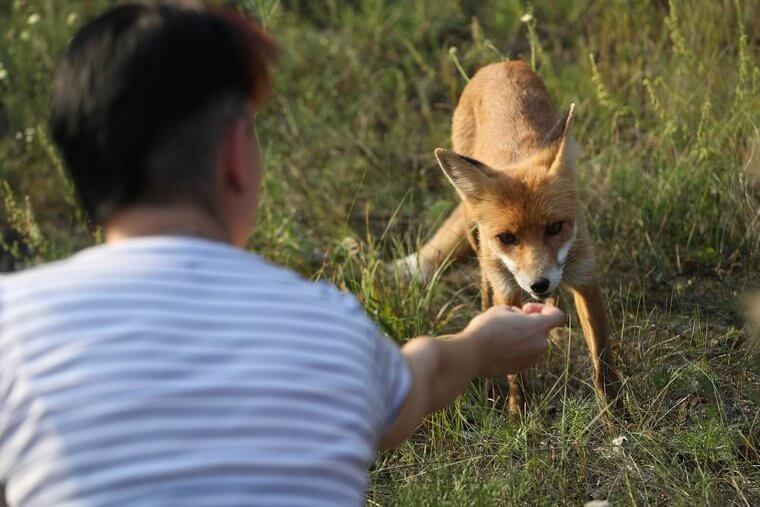 Oddly enough, animal populations thrived in the aftermath. What was once a human wasteland has become a wonderful animal sanctuary. Bison, deer, elk, bears, and foxes have been sighted in large numbers. 
When the Human Population Left, the Animal Population Thrived
Spanning some 1,600 miles, the Chernobyl atomic zone has accidentally become one of Europe's largest animal sanctuaries. Government officials have placed motion-detecting traps inside of the area, capturing videos of animals that are thriving in the absence of a human population.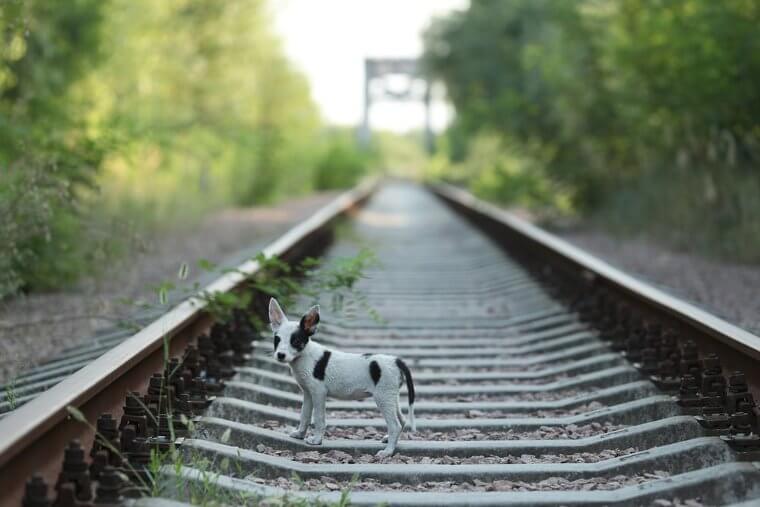 Spanning some 1,600 miles, the Chernobyl atomic zone has accidentally become one of Europe's largest animal sanctuaries. Government officials have placed motion-detecting traps inside of the area, capturing videos of animals that are thriving in the absence of a human population. 

Terrestrial Animals Are Not the Only Population on the Rise
In an exciting turn of events, terrestrial animals are not the only population on the rise. A study released this year showed us that semiaquatic animals are also faring well. To test their theory out, scientists placed dead fish along the river bank's edge and set up cameras to see which animals they would attract.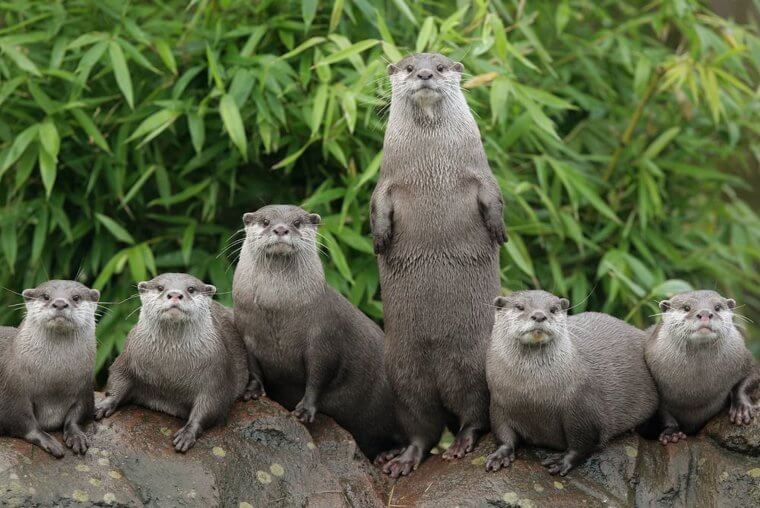 98% of the fish carcasses were eaten within one week. Scientists took clear photos of otters, minks, and white-tailed eagles, traveling to and from the river's shore for their meals. This is the first time in history that scientists have observed creatures in the region since the disaster occurred in 1986, conclusively proving the need for animals to scavenge there. 

Giant Catfish Dwell in Radioactive Ponds
In something like a scene from a Hollywood post-apocalyptic film scare, giant catfish are thriving in radioactive ponds. The real question is, will they get superpowers?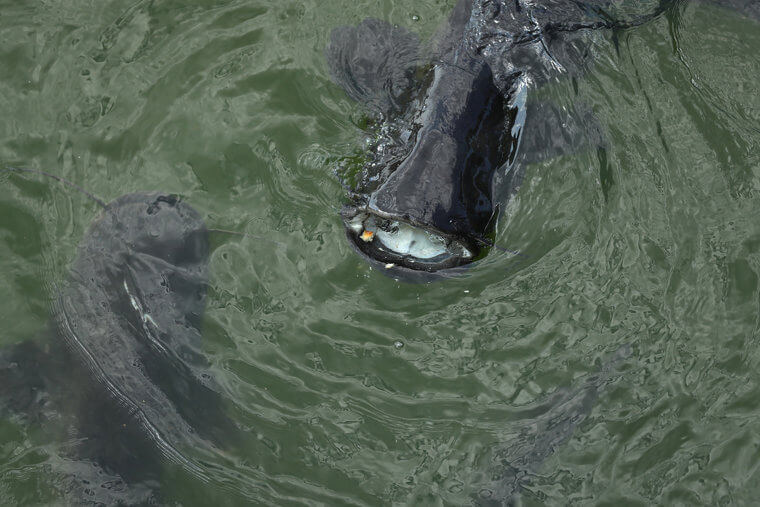 Unfortunately, unlike the fun big-screen storytelling, these radioactive monsters are just that - gross, giant catfish. Since catfish have notoriously large appetites, they will eat just about anything that is put in front of them. Since there are no natural predators to them in the Chernobyl area, their population has grown in the radioactive cooling ponds. 


The Red Fox Is Among the Nuclear Zone's Most Common Mammals
As one of the most resourceful creatures, it's no surprise to us that the wild Red Fox made it onto the list of Chernobyl nuclear survivors. Even in areas with high radioactivity, scientists frequently spot this adorable creature.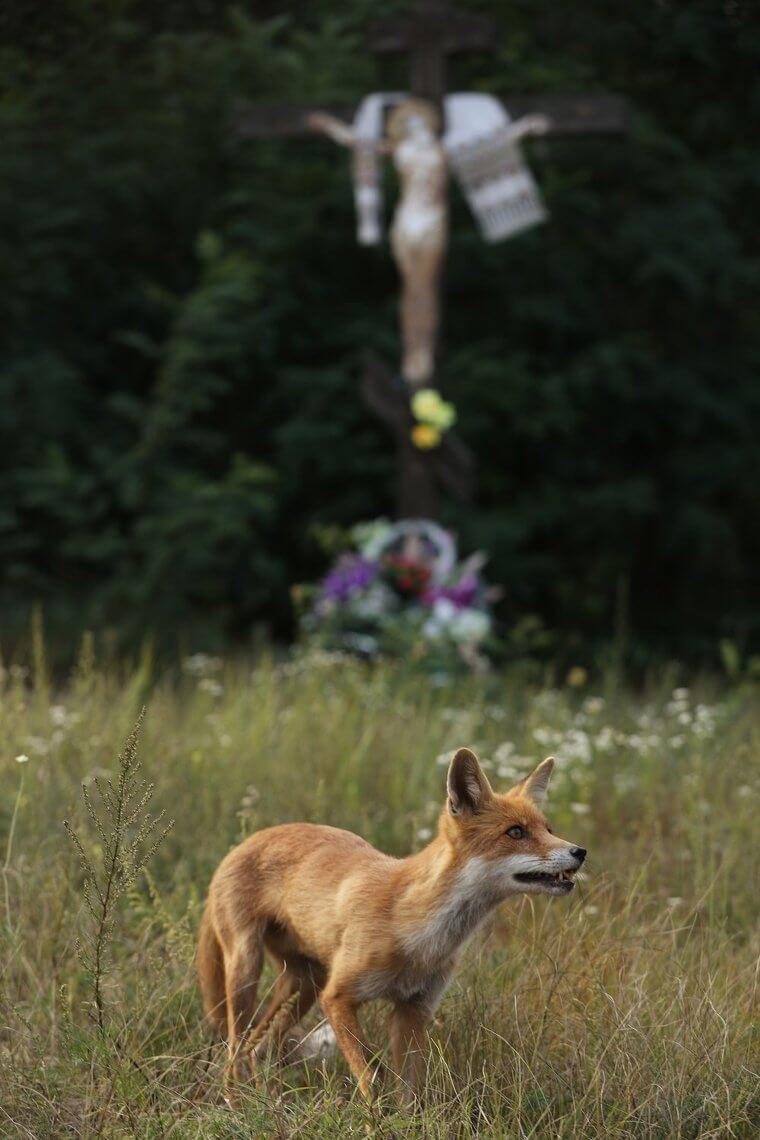 However, since they are still not used to seeing humans, they have no hesitation in approaching us. The Red Fox will often walk right up to visitors in the hopes of receiving a tasty treat. 

Endangered Horses Were Brought as Part of an Experiment
Scientists were desperate to save the endangered Przewalski's horses. During the 1990s, Przewalski's horses were introduced to the nuclear site as part of a conservation experiment. Confusing, right? How could a nuclear waste site possibly contribute to an endangered animal species' recovery? The horses brought in from zoos and captivity died off, but wild horses that relocated to the Chernobyl area, survived.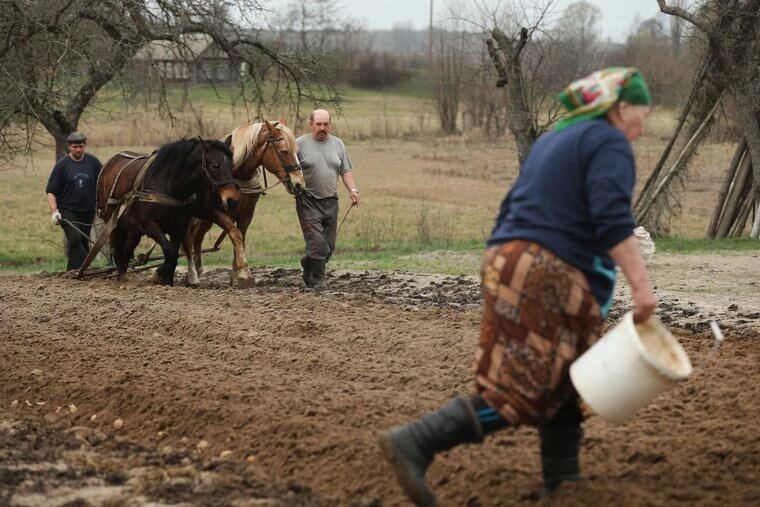 Due to the lack of human presence and interference with the natural environment, the horse population is also thriving. The horses have successfully bred in multiple generations and paved the way for future populations to expand. 

The Bison Population Has Expanded by 10% Since 1996
It is easy to find the primary reason for the bison's population growth in the Chernobyl exclusion area. There's no hunting by human predators permitted. Once again, camera traps have given us incredible insight into the region's flourishing animal populations.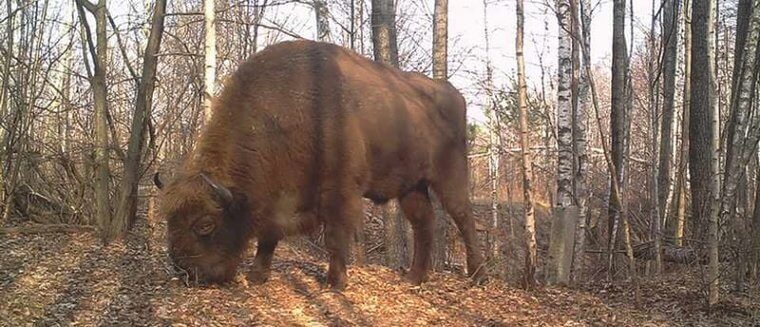 While we know that the bison population has expanded by 10% since their introduction to the area in 1996, how they are affected by the radiation is uncertain. With a lifespan of twenty-four years, it is difficult to determine if a bison's cause of death is natural or radiation-induced.

Brown Bears Have Returned to the Chernobyl Area
This could be the most shocking news yet. Let's backtrack a little. Brown bears never left the Chernobyl area due to the 1986 accident, explosion, and fire. The brown bear population has been absent for nearly a century until recent years. For a while, scientists struggled to find conclusive evidence for their return. However, in 2014, they were able to capture beautiful photographic evidence.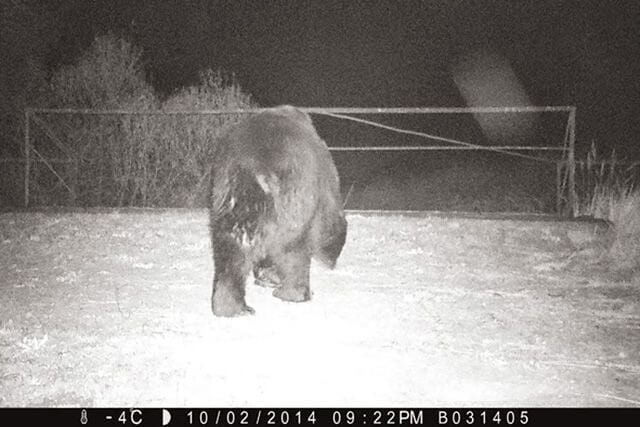 Once again, without humans, there to disturb them and ruin their ecosystem, yet another animal population is thriving. Here is something else to consider. The flourishing wildlife population around them provides the brown bears with a steady food supply. Scientists have begun fitting the brown bear population with collars and tracking tags to study their behavior, migration patterns, and whereabouts. It doesn't look like these bears are going anywhere anytime soon.

The Eurasian Lynx Is Back Too
Here is yet another fascinating animal reappearance. After vanishing for nearly half a century, the Eurasian Lynx has returned. Just like the brown bear, many people had assumed that the Eurasian Lynx was gone for good.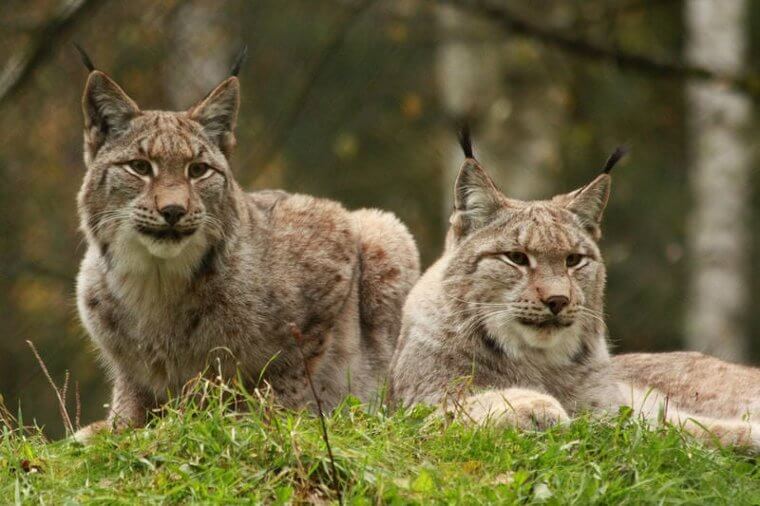 After all, it had fled the area and stayed away for almost fifty years. Recent years have gifted researchers with their presence. Scientists noticed tracks and scratches on trees consistent with their behavioral patterns. Three different Lynx families were seen traversing the zone, most likely hunting for smaller prey. As dedicated carnivores, they were likely drawn to the region by the dense fox and rabbit populations. 

The Wolf Population Is Flourishing in the Exclusion Area
As we previously mentioned, the wolf population is faring quite well in the exclusion area. It makes sense. As members at the top of the food chain, they have no natural predators in the exclusion area. The wolf population is seven times higher here than that of outside regions.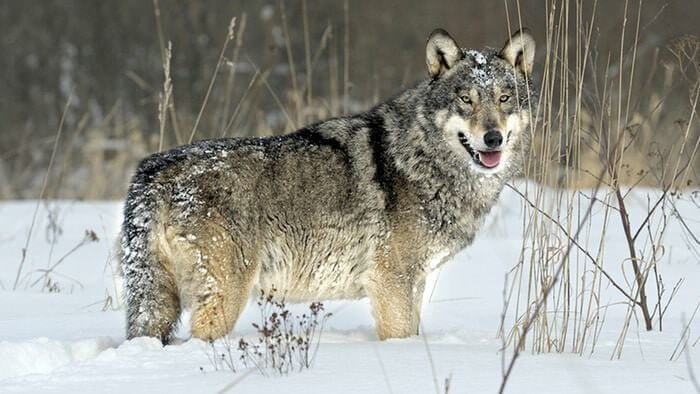 With an abundance of prey, there is a reason why they made this contaminated region their new home. While the success of this wolf population seems to be positive, it also brings a cause for alarm. How will this thriving wolf population affect the future of wolves in this region?

Here's Another Cause for Alarm. The Wolves Could Be Spreading Mutations
While this may seem far-fetched upon first impression, it is a very likely possibility. Since the wolves in the radiated zone have been doing so well and migrating frequently, they may have interbred with outside populations and therefore, spread genetic mutations.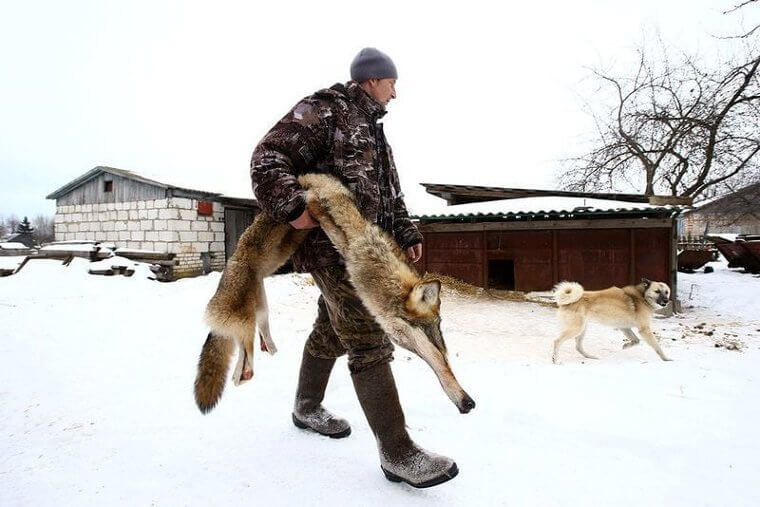 To track them, scientists have fitted wolves with tracking collars and tags. One wolf was followed as far away as Russia, some 250 miles away from the Ukrainian exclusion zone. As the population of wolves living in the radiation zone proliferates, they threaten outside packs. 

How Significant Is This Threat to Wolf Population Mutations?
Scientific evidence demonstrates how mutations are passed down genetically in other species. While this phenomenon has yet to be observed for sure in these wolves, the threat remains high. Given the logistics of how far these wolves have traveled, mutations in outside wolf populations are likely.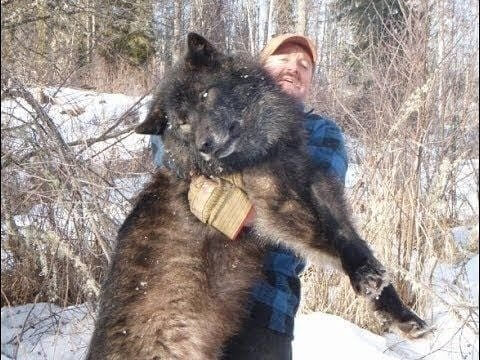 As we know, most genetic mutations are harmful. Wolves that are profoundly affected by radiation will not be able to find a mate. They are also more likely to die during long migrations. The most significant concern that scientists have is that the Chernobyl exclusion area has become a population source for Ukrainian wolves. Thus, there is a high probability that many outside wolves are already affected by genetic mutations. More research is underway to assess the situation and propose possible solutions to mitigate this outcome.

Radioactive Puppies Run Wild
For dog lovers everywhere, this is the most heartbreaking thing you've read yet. As survivors of the Chernobyl nuclear blast, many pets had to learn to fend for themselves after being left behind.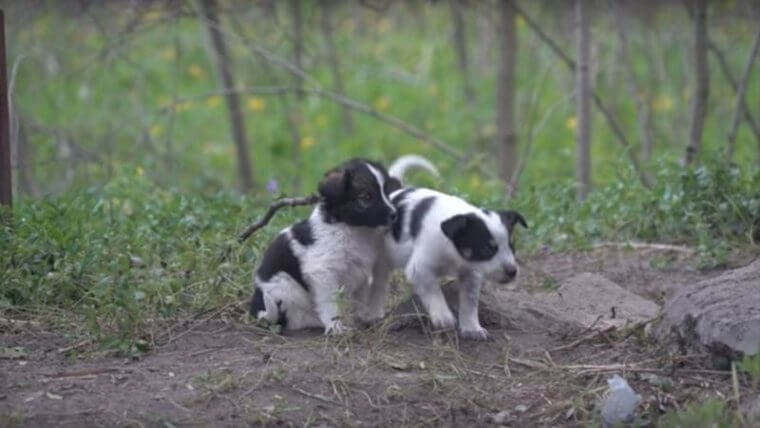 Sadly, soldiers were forced to shoot dogs they found who were immediately affected by the nuclear fallout. However, they did not see all of them. Generations of stray dogs survived the atomic fallout, forming packs that continue to breed. Dogs like these stray puppies are plentiful in the Chernobyl area. Thirty-three years later, they are truly native to the area. 

There Is a Rescue Program for the Stray Chernobyl Dogs
If you also felt crushed by what you just read, here's some hope to hang onto. There is a stray rescue program for dogs living in the Chernobyl exclusion area. But survival is no joke, and there are still plenty of dogs that need to be rescued. Winter is particularly harsh in Ukraine, and these poor pups have to deal with a lot more than just the cold. Natural predators like wolves and bears pose a dangerous threat to their survival.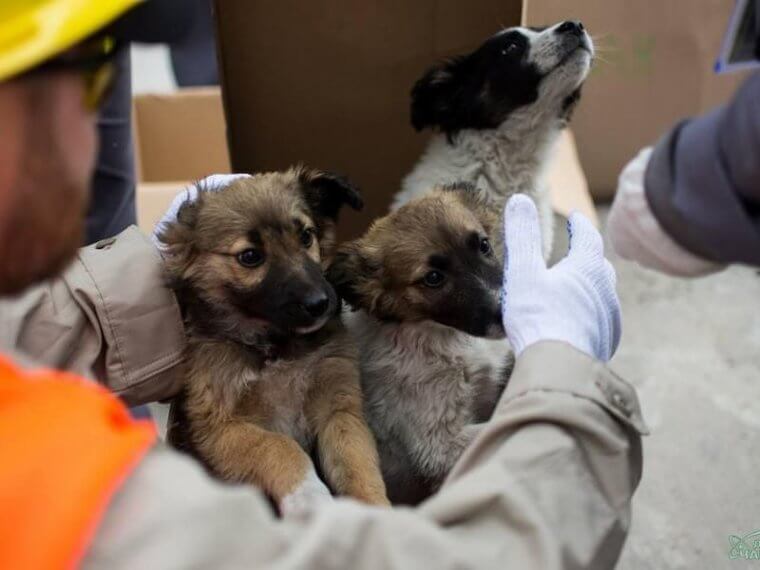 Thankfully, the U.S. nonprofit organization, Clean Futures Fund has a local veterinary clinic. They have provided vaccinations to dogs and puppies they have found as well as spay and neuter services to deter future population growth of domesticated animals. 

Here's the Question We're All Dying to Know. Can We Pet (or Take Home) the Puppies?
All of the tourists want to know one thing - can we pet the puppies? While these mammals may contain trace radioactive substances in their fur, scientists have ruled that petting these pups is relatively safe. It's worth the risk to us. Just make sure to wash your hands immediately afterward.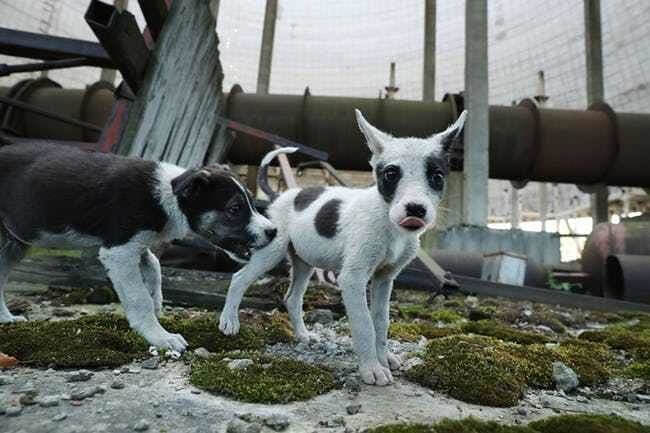 Keep in mind though that like any other feral house pets, petting these dogs comes with the risk of rabies. Local veterinarians have done their best to vaccinate every dog that they come across, but it's impossible to vaccinate them all. Nonetheless, local rescue and charity organizations are doing their best to help these dogs. 

Humans Won't Return to Chernobyl Exclusion Areas for a Very Long Time
After thirty-three years, it appears that the human population has left the Chernobyl exclusion areas for good. Will people ever return to their old homes? What will become of the region's existing animal populations?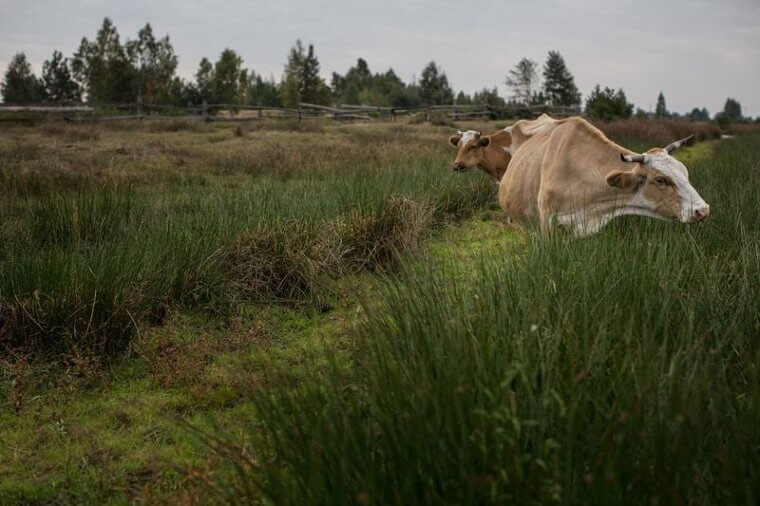 Thanks to scientific reports, animal lovers can rest easy. It is not safe for humans to return to the area for 20,000 years. However, despite the apparent risks to their longevity, a limited number of villagers have ignored advice and returned to their old homes. The Ukrainian government has strictly forbidden these actions, showing conclusive evidence that the radiation links to a high risk of thyroid cancer. Nevertheless, these villagers appear content to live a risky albeit simple life, with no access to electricity, running water, or sewage.

Biological Diversity in the Wake of Chernobyl
We can't help but be amazed at the life that has taken place amid such chaos. Most people do not know that the radiation emitted from the Chernobyl accident was 4,000 times that of the WWII Hiroshima bombing. Animal populations are not the only thing thriving, insect, and plant populations are too. The Tree Project, in collaboration with the UK's Centre for Ecology and Hydrology, installed cameras in the area. What they found was shocking. Fauna is abundant in the areas with the most oppressive radiation.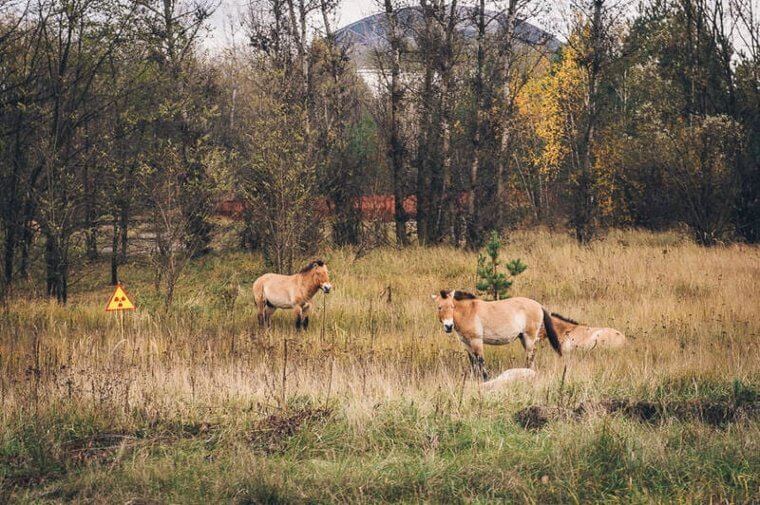 It appears that some insects exposed to the highest levels of radiation have short life spans. However, this has not affected the entire insect population adversely. What does this mean? Here's the answer in a nutshell. While insects exposed to high amounts of radiation do not live as long as others do, they can reproduce at a fast enough rate to balance out the birth-death ratios. The insect populations live on.

What About Radiation Poisoning? Is It Still a Problem for Animals?
Here's the part about this that is the most confusing. How are animal populations surviving in the Chernobyl aftermath without dying from radiation poisoning? After all, scientists have deemed the area unsafe for human habitation for the next 20,000 years. While it is easy to be optimistic about the welfare of wildlife due to population growth, it would be a mistake to believe that their existence is entirely unthreatened.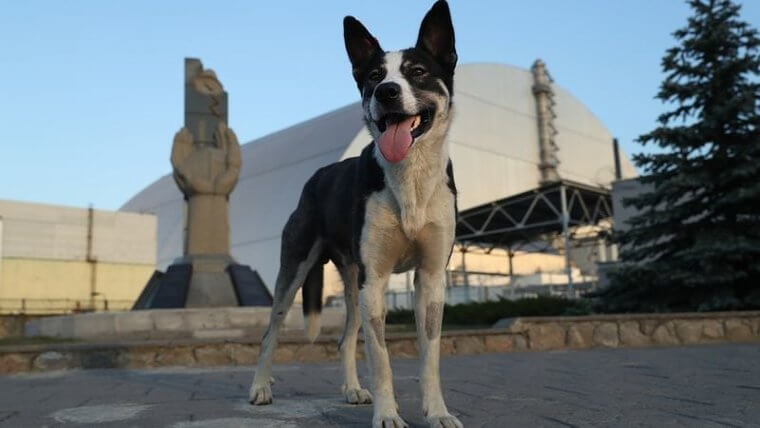 After all, the primary reason why most of these animal populations are thriving is that they do not have a natural predator in their environment. Before 1986, humans (artificially) played the role of the predator through hunting, population expansion, and urbanization. Yes, adaptations have made the natural animal population more resistant to radiation damage. But they will not escape from it unscathed. Remember, we have seen that mutations from radiation can not only cause trouble reproducing but also give way to diseases. 

Birds Indigenous to the Chernobyl Area Suffer From Smaller Brains
If you were looking for conclusive evidence of radiation damage on an animal population, this is it. Scientists discovered that bird populations in the Chernobyl exclusion area suffer from smaller brains that that of outside bird populations. A study performed on 550 captured birds with different species was conducted. Each bird's brain size was measured. The study revealed that Chernobyl birds have smaller brains than outside bird populations.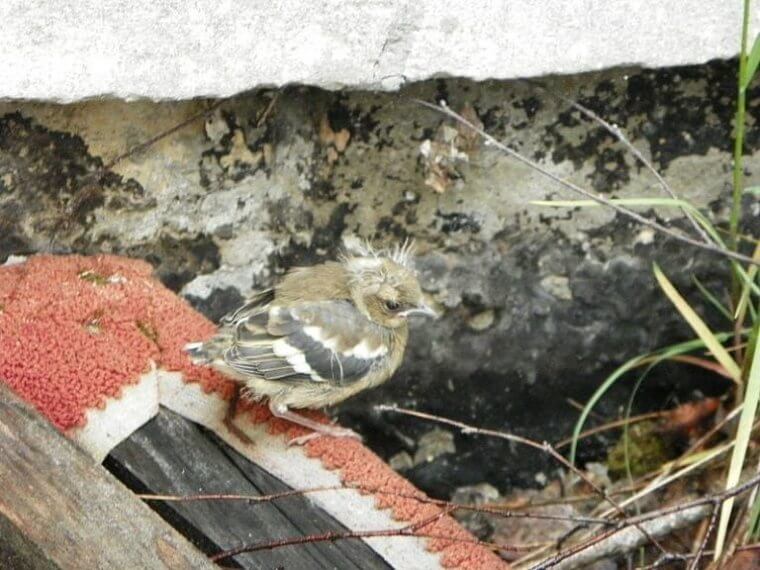 How does this affect the Chernobyl birds? We are still learning the full effects of radiation in bird mutations. The most straightforward distinction is that young Chernobyl birds have the most significant difference in their brain's size. A smaller brain necessitates reduced cognitive capacity. More intelligent birds with larger brains will outlive the Chernobyl birds. With this pattern, it is unlikely that the mutation will pass on to successive bird generations in the region. 

How Does Radiation Affect Varying Animal Species?
From albinism to disease, it is clear that radiation harms animal species.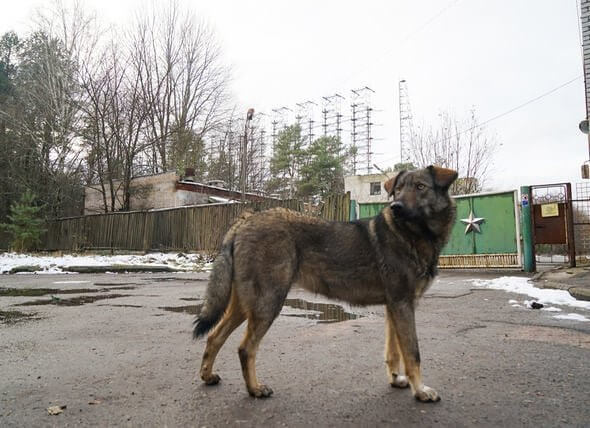 Radiation poisoning harms wildlife. The aftermath of the Chernobyl accident was tragic for humans and animals alike. We can't change the past. But we can actively work to help these animal populations. Studying them and tracking their patterns to prevent the spread of radioactive genetic mutations is one way to help. Scientists have found higher rates of albinism and evident genetic alterations within bird species in the Chernobyl exclusion zone. None of these mutations are beneficial. Albinism is known to impede an animal from finding a mate.
Invertebrates such as grasshoppers, butterflies, and spider populations have considerably died off. The primary reason isn't what you think it would be. While the high bird population positively contributes to the decline in these invertebrate populations, the real reason ties back to radiation. All of these invertebrates lay their eggs in the soil (which is also polluted with radiation). These insect populations will inevitably display severe mutations caused by genetic abnormalities. 

How Radiation Affects an Organism and Environment in the Short Term and Long Term
Since it has only been thirty-three years since the Chernobyl accident, we only have evidence of how the short-term effects of radiation. When it comes to the long-term impact, we can only hypothesize how they will play out. Scary, we know.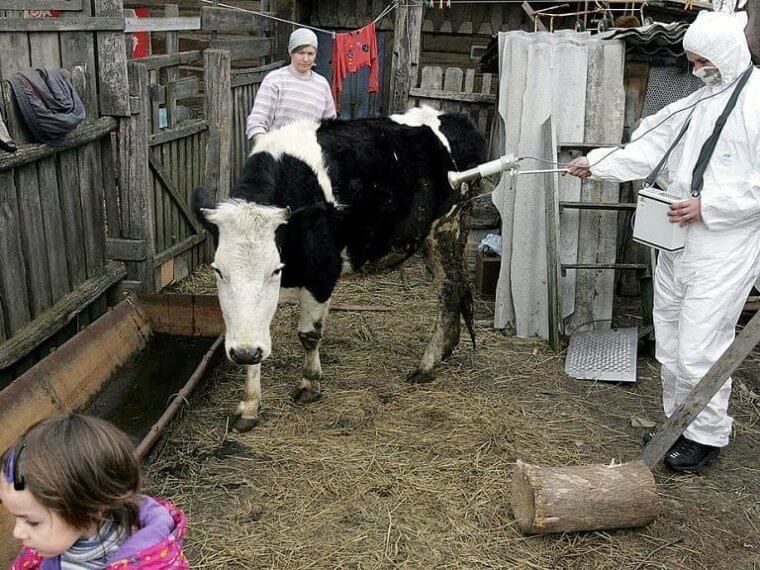 Long-term studies conducted on the effects of radiation over various species is particularly fascinating. Animals are much more resistant to the harmful effects of radiation poisoning than we initially thought. As you now know, diverse wildlife populations are thriving in the Chernobyl exclusion zone. 

How Does Radiation Cause Mutations?
Mutations caused by radiation are classified into two distinct categories. The first type includes germline mutations in the DNA of eggs and sperm. These are passed on genetically using reproduction. The second type of variations is cellular. These mutations are often responsible for causing cancer and other deadly diseases; they are not passed down genetically.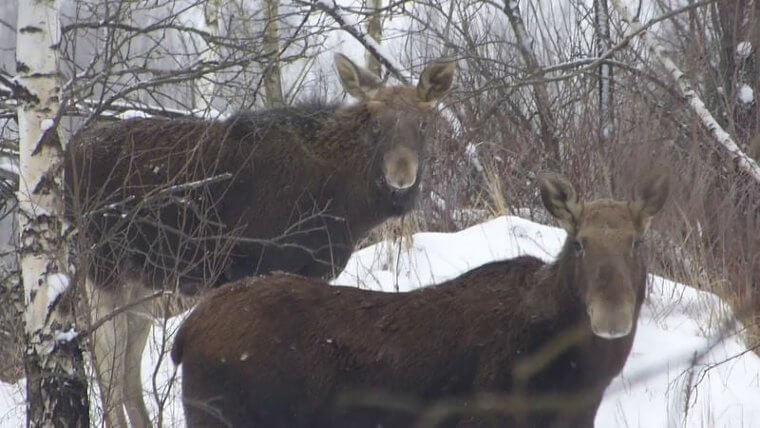 Since scientists lack a control group in the Chernobyl area, it is difficult to determine the level of radiation that causes these mutations. Scientists from the World Health Organization (WHO) weighed in with some interesting observations. They estimate that an additional 4,000 human deaths from cancer should be attributed to the Chernobyl accident. When it comes to animals, things are a little bit more complicated. Germline mutations are declining in areas with less radiation. 

Generational Mutations in Insects Are a Cause for Alarm
We're back to that classic superhero trope again. Unfortunately, getting a bite from a radioactive Chernobyl spider won't turn you into Marvel's friendly neighborhood Spiderman. Our concern here isn't so much for our well being but rather that of the insects. As we previously mentioned, the populations of arachnids and other invertebrate have significantly declined due to radiation in the soil. When these insects plant their eggs in the dirt, the young insects are highly likely to die or develop severe genetic abnormalities.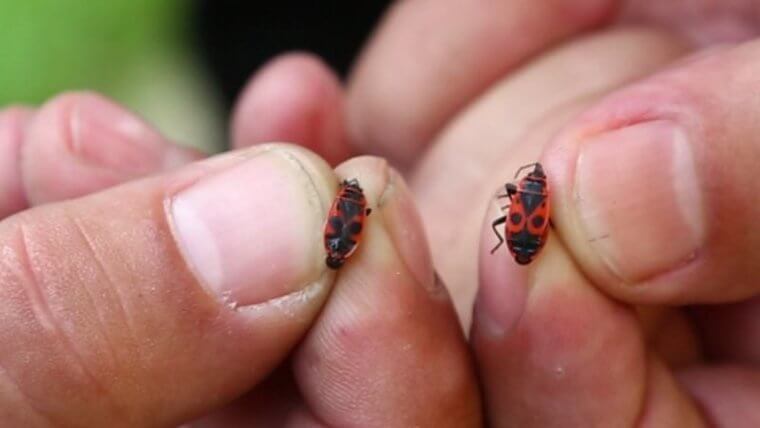 Spiders, butterflies, dragonflies, and grasshoppers have all shown to have reduced population size within the Chernobyl exclusion zone. Scientists know that these numbers have dropped as a direct result of the region's radiation. With this said, more studies need to be done to understand the adverse effects of radiation on the native insect population. After all, we have minimal information on how evolution functions in the presence of a radiation-polluted ecosystem.

How Organisms Have Adapted to Radiation Contamination
Keeping in mind how well some animals have fared in the wake of the Chernobyl nuclear disaster, it is natural to ask 'why?' While we are still unsure, many scientists hypothesize that they have shown evolutionary adaptations to their new, radioactive environment. To give a more specific example, frogs in highly radiated areas have become a darker green color than those outside of the heavily radiated zones. Does this make them more suited to the environment? That, we do not know. It is plain to see they have adapted their exterior to the presence of radiation, though.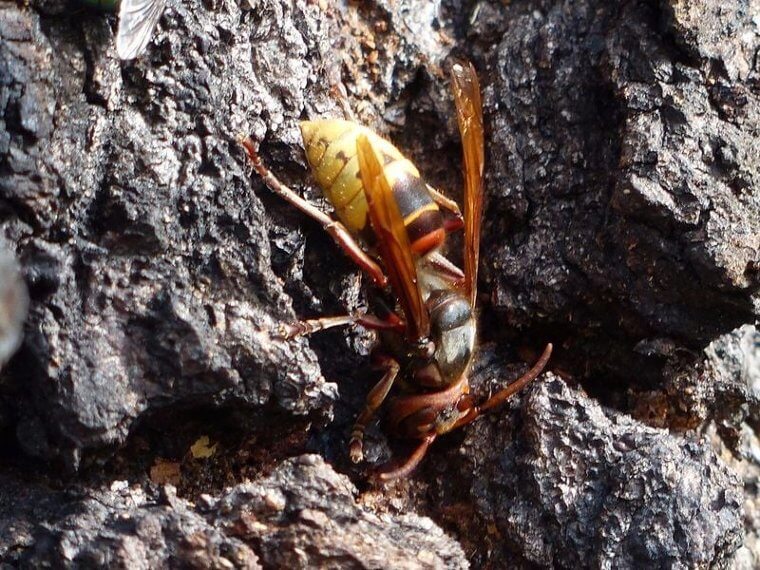 Here is a particularly exciting discovery. The French National Centre for Scientific Research in Paris discovered that certain bird species in the Chernobyl area produce higher than average antioxidant levels. This leads us to believe that they too have evolutionarily adapted to the unnatural environment in which they live. It gets fascinating. The birds with high antioxidant levels do not show the genetic damage seen in those without antioxidant adaptation. 

How Does Radiation Enter an Animal's Body in the First Place?
Smaller herbivore animals ingest food on the forest floor. That food has grown in radioactive soil. Thus, the cycle of poisonous spread continues. Plants such as fungi and mushrooms absorb a lot of their nutrients from the earth.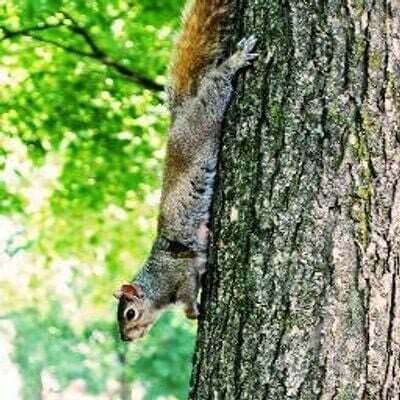 When poisonous plants are consumed by animals, the animals are exposed to higher amounts of radiation than before. Toxic substances enter their bloodstream. In the prey-predator cycle, radiation continually passes from one organism to the next. Radiation is much higher in some areas of the Chernobyl exclusionary area than in others. Animals that have more mobility (e.g., wolves who migrate and hunt in packs and deer) have been able to feed, drink, and reproduce in areas of lower radiation presence. Somehow, animals have a natural tendency to avoid highly-irradiated areas. Nevertheless, the wolf population continues to thrive. There are more wolves in Chernobyl than in all of Yellowstone National Park.

Plants Are Also Showing Evolutionary Adaptations to Radiation
One of the most amazing discoveries in the wake of Chernobyl is the evolutionary response of plants to the high presence of radiation.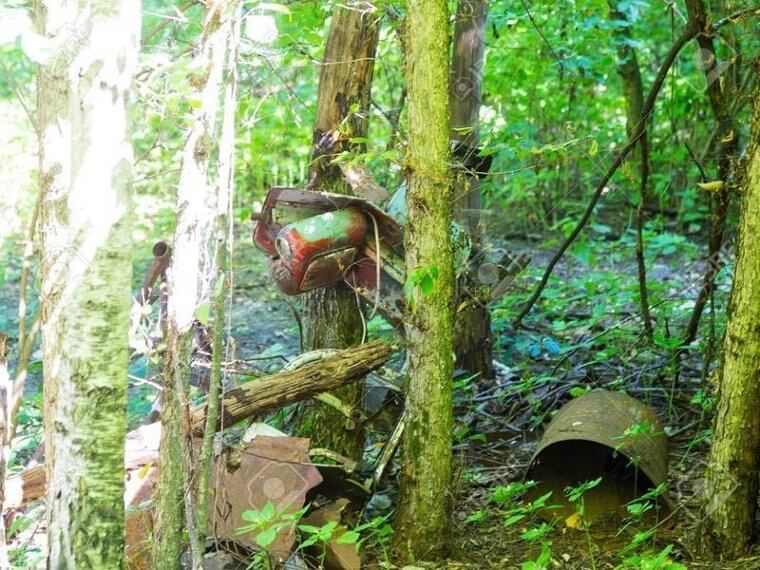 Individual plants not only adapt to radiation but thrive in it. While humans, animals, and insects can change their environment, plants cannot. Either they adapt to their environment, or they wither away and die. To test the response of plants in the Chernobyl exclusion area, scientists planted soybean and flax, watched them grow, and recorded their seed proteins. 
The results they found were fascinating. Both the soybean and flax plants grew and adapted to their environments equally, albeit in different ways. There was more cell signaling in flaxseeds. In the soybean, the scientists observed an increase of movement within protein seed storage. Both plants reacted the same way in the presence of radiation that other plants did when tested under the presence of heavy metal substances. 

The Region Is Extremely Vulnerable to Wildfires
Unsurprisingly, forest management services have stayed out of the Chernobyl exclusion area. Since the Ukrainian government condemned people from the region, there is no way to supervise the growing wildfire problem. Litter, debris, and the accumulation of deadwood all increase the risk of regional wildfires. Global warming poses another immediate threat.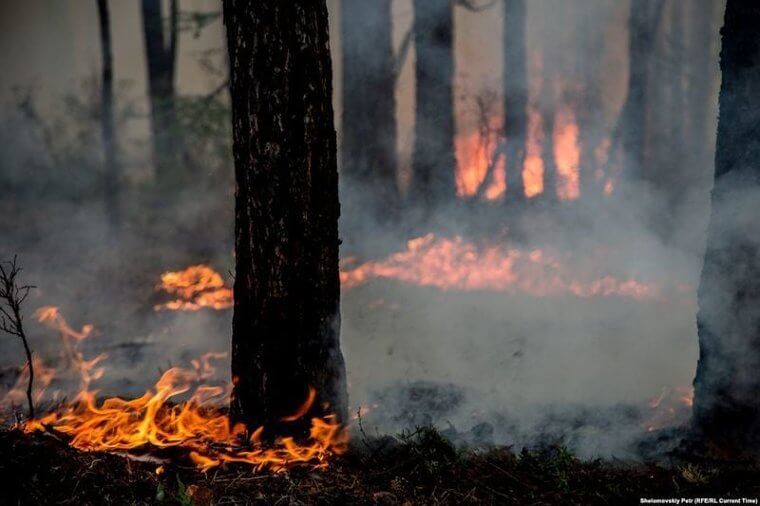 If you didn't know already, wildfires rapidly spread radiation. Let's review. Plants absorb radiation through the soil. As they catch fire, the radiation is released and dispersed in the smoke of the fire, which carries through the air for miles. Nine years ago, a wildlife spread that started in Chernobyl spread radioactive substances thousands of miles away. Scientists speculate that if a wildfire became large enough, it could spread its radiation to the United Kingdom.

No Human Population and a High Presence of Radiation
Do you still remember information from your old high school science textbooks? Just like the Galapagos Islands were Darwin's place of choice to study evolution, scientists have much to learn about an organism's adaptations in Chernobyl. With a high presence of radiation, no human population, and a flourishing indigenous animal population, it is a rare ecosystem. At this point, it is difficult to say what the long-term effects of radiation on flora and fauna will be. Studying them and hypothesizing is the best that we can do.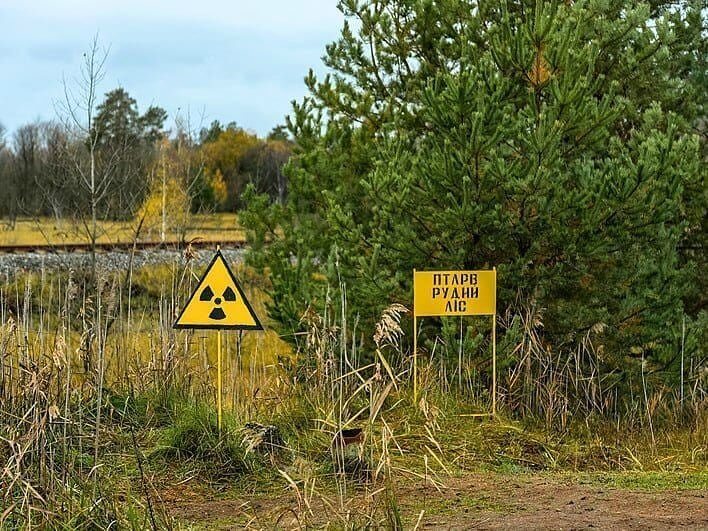 Red Forest trees that died out in the presence of radiation were quickly replaced with deciduous trees. Leaves shed from deciduous trees revealed a much higher level of acidity than trees outside the irradiated zones. In turn, these acidic leaves change the environment and makeup or microorganisms. Scientists used this example to indicate how human intervention in tree planting altered the ecosystem.