They gave us some of the best memories of the '70s. They acted, sang, and danced their way into our hearts and helped change our perspectives on the world. Now, these cute little child stars have lost their baby fat and we wonder what happened to them after the era of bell-bottoms and disco music. While some of them went on to do greater things in the world of entertainment, others chose to tread different paths. Let's check out some of our favorite child stars from the '70s and see what they're up to now.
Melissa Gilbert (Laura Ingalls)
Born on May 8, 1964, Melissa Gilbert rose to fame playing Laura Ingalls ("Half-Pint") on the hit NBC series Little House on the Prairie (1974-82). But that wasn't Gilbert's first role on the silver screen. Before then, she'd guest-starred on TV and made appearances in commercials. And even while her gig with Little House on the Prairie was still running, Gilbert's career kept on developing with appearances on The Miracle Worker and The Diary of Anne Frank.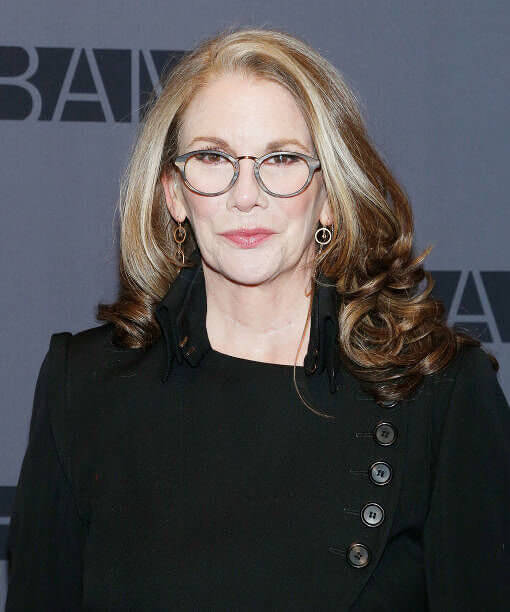 Gilbert captured our hearts as a child star and showed us she could still bust some moves at 48 years old when she appeared on the reality show Dancing with the Stars in 2012. She also appeared as Caroline "Ma" Ingalls in the touring production of Little House on the Prairie, the Musical, and voiced Batgirl in the hit animated show Batman: The Animated Series.
Erin Murphy (Tabitha)
Former child star Erin Murphy is widely known for her role as Tabitha Stephens in the hit '60s sitcom Bewitched. Joining the cast at only two years old, she initially shared the role with her fraternal twin sister, Diane, but later took on the character by herself as they got older and started looking less alike.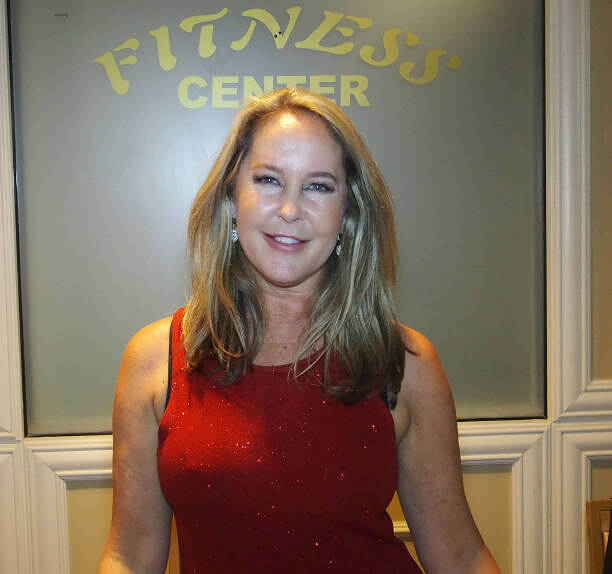 Following her days on Bewitched, Murphy lived a normal life as a kid, including being her high school cheerleader and homecoming queen. But her time as a child actress inspired her to pursue careers in production, makeup, teaching, and stunts (she worked as a stunt and photo double for Virginia Madsen and Melissa Leo).
Ron Howard (Opie Taylor)
Ron Howard is an accomplished American filmmaker who first gained fame as a child actor. One of his most popular roles is as Opie Taylor in the hit TV series The Andy Griffith Show. Howard's parents were also in show business, with his father a director and actor and his mom an actress. So, unsurprisingly, his first appearance on screen was when he was just 18 months old, with a role in Frontier Woman (1956). Howard went on to land many more roles on stage and TV before venturing into directing.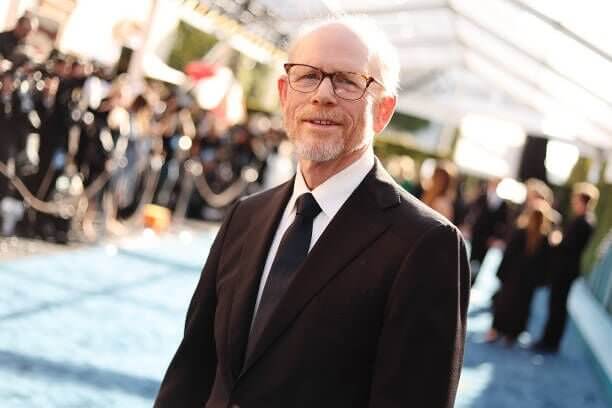 Apart from his role as the red-headed Opie, another one of Howard's best-known characters is Richie Cunningham on the series Happy Days. But that's just the tip of the iceberg on Howard's acting career. He made appearances in over 27 films. As a director, Howard made his debut in 1997 with the comedy film Grand Theft Auto and went on to direct many more hit movies, including the highly successful A Beautiful Mind, The Da Vinci Code, and Apollo 13. He's also credited with producing upwards of 20 movies and is known to push his limits.
Helen Hunt
Helen Hunt was destined to be a TV star. And to set the ball rolling on what would turn out to be a phenomenal film career, Hunt started studying with her father, Gordon Hunt, a director, and acting coach, from the tender age of eight. She made her acting debut a year later in the 1973 TV movie, Pioneer Woman. As an adolescent, she also appeared in TV series such as Amy Prentiss (1974-'75), The Bionic Woman, Swiss Family Robinson (1975-'76), The Facts of Life, and The Fitzpatricks (1977-'78).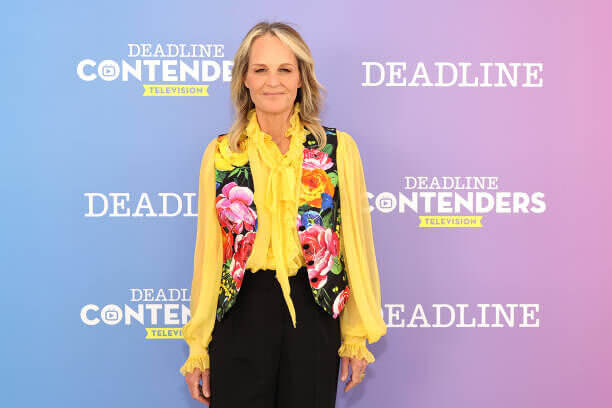 Her stellar performances on-screen have earned her numerous awards, including an Oscar, four Emmys, two Screen Actors Guild Awards, a Blockbuster Award, four Golden Globe Awards, and four American Comedy Awards. With all she's achieved, the stunning 56-year-old isn't ready to draw the curtain on her career just yet. Watch out for Hunt in the upcoming crime drama The Night Clerk.

Johnny Whitaker (Jody Davis)
John Orson Whitaker, Jr. is one of our favorite on-screen redheads. He started acting at the age of three with an appearance on a TV commercial for a local used car dealer. At seven, Whitaker played Jody Davis on Family Affair (1966-1971) and following that, landed roles in the soap opera General Hospital, and in The Russians Are Coming, The Russians Are Coming (1966). Did you know Whitaker gave Jodie Foster her first on-screen kiss? This was in the movie Tom Sawyer (1973).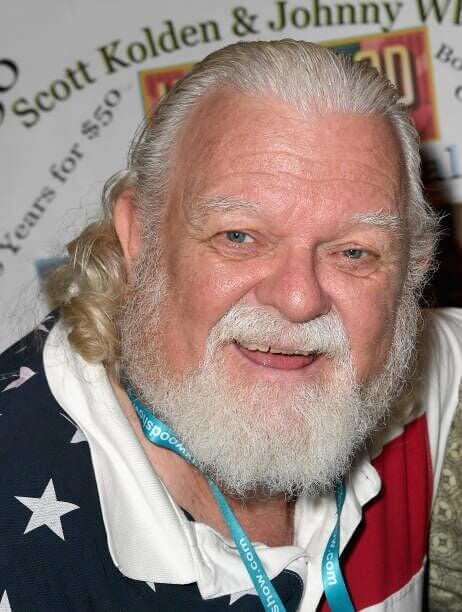 Another one of Whitaker's most memorable roles is as the young angel Michael in the Hall of Fame's TV movie The Littlest Angel (1969). He also starred in The Biscuit Eater (1972), Disney's Snowball Express (1972), Sigmund and the Sea Monsters (1973), The Magic Pony (1977), and played the lead role in the musical Tom Sawyer. After high school, Whitaker took a break from acting to pursue other interests. He went on a mission trip to Portugal for two years and obtained a degree in communications from Brigham Young University (1986) after he returned. In recognition of his works, Whitaker received the Young Artist Former Child Star Lifetime Achievement Award at the 20th Youth in Film Awards (1999). He fell into drug and alcohol abuse but underwent a 12-step program and has been sober for 13 years.

Danny Bonaduce (Danny Partridge)
Dante Daniel "Danny" Bonaduce was born on August 13, 1959. He is the son of seasoned TV writer/producer Joseph Bonaduce. As a child actor, he rose to fame playing the red-headed precocious middle child, musician, and bass guitarist Danny Partridge in the ever-popular 1970s sitcom The Partridge Family.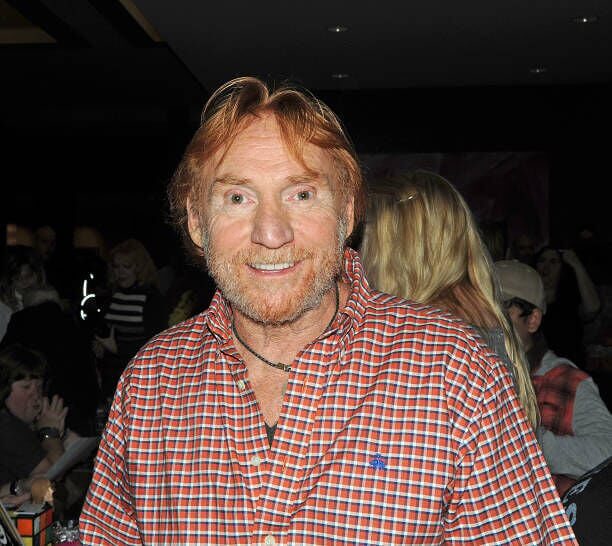 Bonaduce has also starred in several movies, such as Corvette Summer (1978), and guest-starred on CHiPs. He then took a break from the silver screen and returned with appearances on Married… with Children, CSI: Crime Scene Investigation, Space Ghost Coast to Coast, The Drew Carey Show, as well as the VH1 reality show, Breaking Bonaduce (2005). Besides acting, Bonaduce is a professional wrestler, comedian, and radio/TV personality. He has been regularly hosting a morning talk/music show at Seattle radio station KZOK-FM since November 2011.

Mike Lookinland (Bobby Brady)
Mike Lookinland caught his big break when he was cast as the second youngest Brady child in the popular series. Bobby Brady is also very close to his sister Cindy. His portrayal of the fun-loving and easy-going Brady kid earned Lookinland acclaim.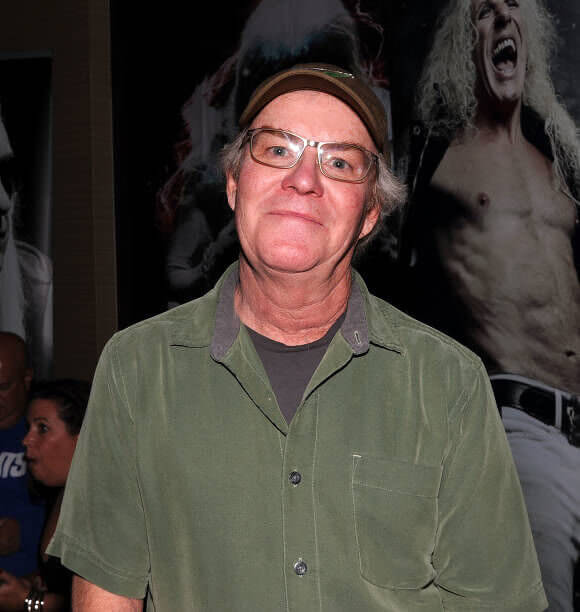 He also had parts in Little House on The Prairie and other shows and appeared in several Brady Bunch specials and movies like The Towering Inferno (1974) before quitting acting for good. Nowadays, Lookinland lives a normal life with his wife and two kids. He also runs a concrete business in Utah and is a proud Deadhead.

Quinn Cummings (Lucy McFadden)
Quinn Cummings' journey to stardom began when she was a tot with appearances on several TV commercials. Then she snagged the role of Lucy McFadden in the 1977 movie The Goodbye Girl. Her stellar performance in the film earned her Golden Globe and Academy Award nominations for Best Supporting Actress and opened doors to more TV roles. She snagged a recurring role on Family and also appeared on the short-lived sitcom Hail to the Chief (1985). She ended her acting career after playing a role in Blossom.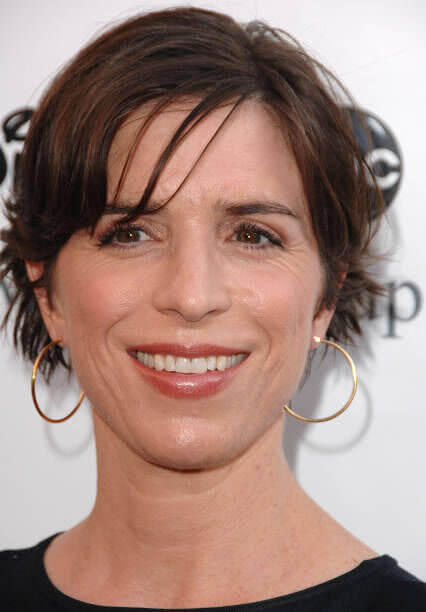 Apart from acting, Cummings has also been a casting director, entrepreneur, successful blogger, and author. Some of her published works include Notes From The Underwire: Adventures from My Awkward and Lovely Life (2009), The Year of Learning Dangerously (2012), and Pet Sounds (2013). Her works have also been featured in The Wall Street Journal, Time, People, The Atlantic, Salon, Los Angeles Magazine, Huffington Post, and Good Housekeeping.

Robby Benson
Hollywood heartthrob Robby Benson is best known for voicing Beast in the Disney classic, Beauty and the Beast (1991). He made his acting debut at 11 years old in Wait Until Dark, then went on to land a role in the soap opera Search for Tomorrow (1971-1972). He also made appearances in Jory (1972), Jeremy (1973) and played Billy Joe McAllister in the hit 1976 film Ode to Billy Joe. Some of Benson's other works are Death Be Not Proud (1975), Lucky Lady (1975), One on One (1977), The Death of Richie (1977), The End (1978), Die Laughing (1980), and the 1981 drama film The Chosen (which was based on Chaim Potok's bestselling book).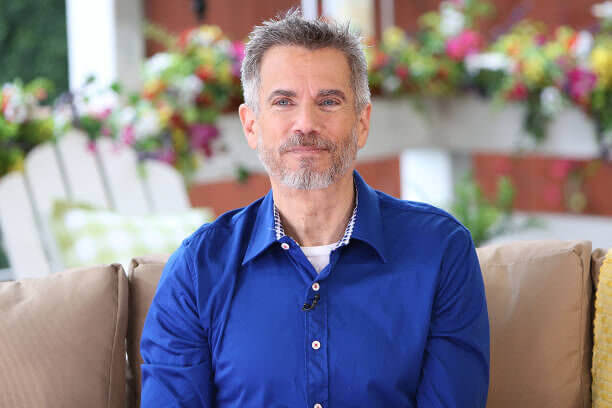 Following his unforgettable work on the fantasy film Beauty and the Beast, Benson snagged a spot in the LA Times bestsellers list with his novel, Who Stole the Funny?: A Novel of Hollywood (2007).

Scott Baio (Chachi Arcola)
Launching his acting career in his teens, this award-winning child star can best be remembered for his role as Chachi Arcola in Happy Days (1977–1984). His character was so popular that a spinoff, Joanie Loves Chachi, (1982–1983) was made, which he starred in. He also played the lead in Charles in Charge (1984–1990) and Dr. Jack Stewart in Diagnosis Murder (1993–1995).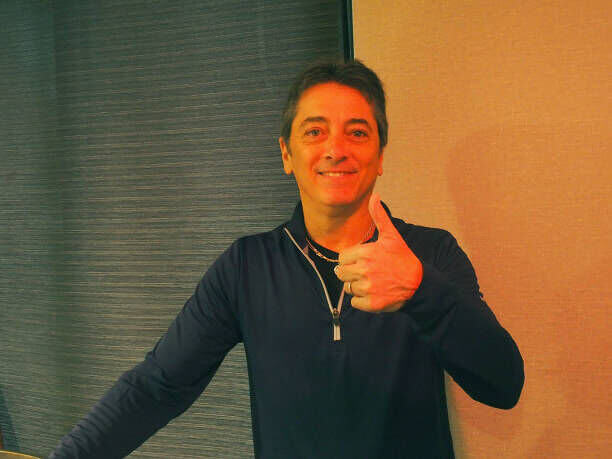 Baio also appeared in Baby Talk (1991-1992), Perry Mason and the Case of the Fatal Fashion (1991), Very Mean Men (2000), Face to Face (2001), and The Bread, My Sweet (2001). Baio's daughter Bailey was diagnosed with a rare metabolic disorder, prompting him to set up the Bailey Baio Angel Foundation. In 2015, Bailey was diagnosed with a meningioma brain tumor.

Alison "Nellie" Arngrim
Kicking off her career at the age of 12, Alison Arngrim is famous for playing Nellie on the NBC series Little House on the Prairie (1974-1981). But all these years later, the actress is still haunted by the nasty spoiled brat character she played on-screen. Donning sausage curls, Nellie remains one of the most hated characters in the history of TV. Arngrim later described her experience playing the role as "like having PMS for seven years."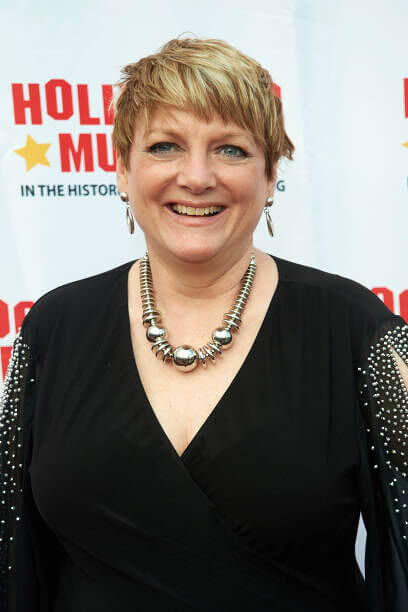 Apart from appearing as a guest on various television shows, Arngrim later became an author. In 2010 she released an autobiography titled Confessions of a Prairie Bitch: How I Survived Nellie Oleson and Learned to Love Being Hated. She also wrote and performed a stage of the book, which premiered at New York's Club Fez.

Justin Henry (Billy Kramer)
Justin Henry's debut role in the 1979 movie Kramer vs. Kramer earned him an Oscar nomination for Best Supporting Actor at only eight years old (the youngest in the award's history). Henry later said, "I don't remember too much of the Oscars. It was one of five separate awards shows we went to."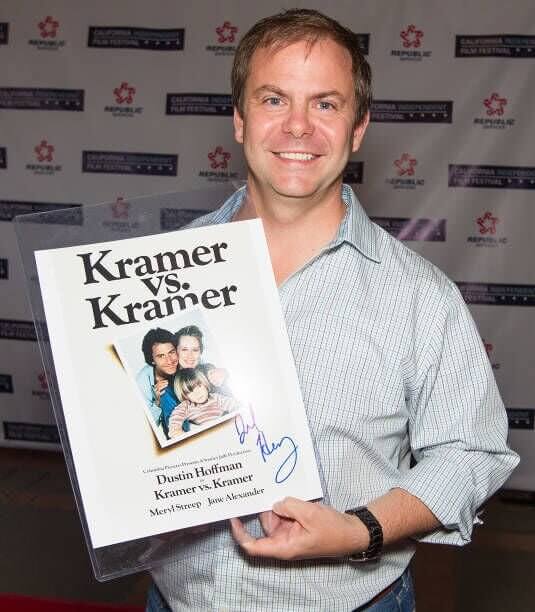 He went on to make appearances on Fantasy Island (1983), Tiger Town (1983), Sixteen Candles (1984) Sweet Hearts Dance (1988), Chasing Home (2001), My Own Worst Enemy (2008), and Brothers & Sisters (2010). Henry co-founded the independent distribution company Slamdunk in 1998. He said, "We helped small independent filmmakers get distribution through larger channels. Microsoft became our biggest partner."

Valerie Bertinelli
Delaware native Valerie Bertinelli's career kicked off with an appearance on Apple's Way. Then she won the role of Barbara Cooper in the sitcom One Day at a Time, which earned her a Golden Globe in 1991. Bertinelli also starred in Cafe Americain, then joined the cast of the beloved series Touched By an Angel in 2001.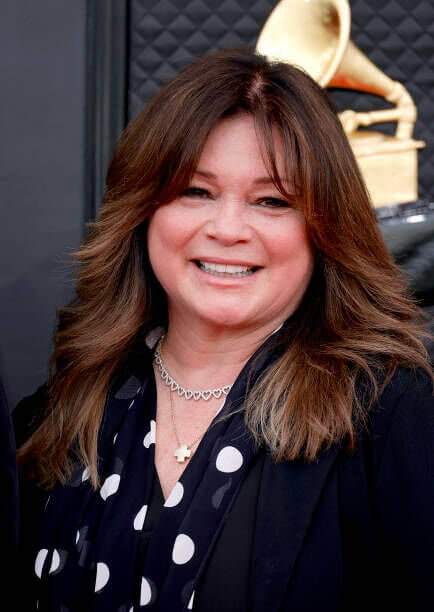 Recently, Bartinelli lost 18kg and became the frontline spokesperson for the Jenny Craig program after publicly sharing her own struggles with her weight and body image. From 2010 to 2015, she joined Betty White, Jane Leeves, and Wendy Malick on the popular series Hot in Cleveland.
Barry Williams (Greg Brady)
We're back to The Brady Bunch with this former teen heartthrob. At 14, Barry Williams was cast as the eldest child in the hit TV series. In 1989, Williams bagged the Young Artist Foundation Former Child Star Lifetime Achievement Award.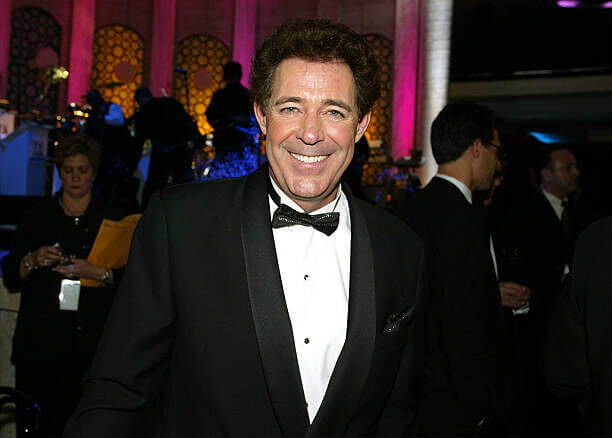 In recent years, Williams has made appearances on Brady Bunch specials such as That '70s Show and Three's Company. He has also joined musical theater and toured with Grease, West Side Story, and The Sound of Music. Walking in the footsteps of his colleagues, Williams is also a successful author. His autobiography Growing Up Brady: I Was A Teenage Greg (1992) was a bestseller for three months and was adapted into a made-for-TV movie in 2000. 

Kristy McNichol
McNichol cut her teeth in show business with appearances in commercials. Then she guest-starred in Starsky and Hutch, The Bionic Woman, Love American Style, and The Love Boat. She copped her first regular role playing Patricia Apple in the short-lived Apple's Way. In 1976, McNichol earned two Emmy Awards for Best Supporting Actress for her performance in The Family.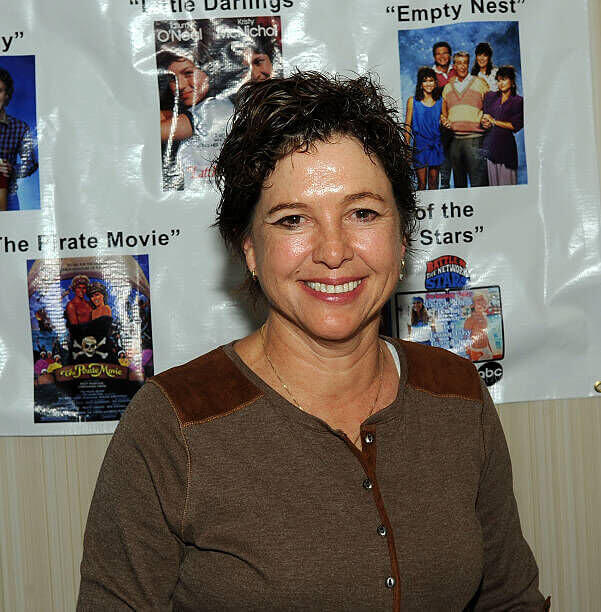 She then put acting aside and delved into her music career, releasing her album Kristy & Jimmy under RCA records in 1978. Her single, He's So Fine, peaked at #70 on the Billboard Hot 100 and was her greatest hit. McNichol also starred alongside Tatum O'Neal, Cynthia Dixon, and Matt Dillon in Little Darlings (1980).

McNichol as a Voice Actress
Kristy McNichol went on to star alongside Dennis Quaid and Mark Hamil in The Night the Lights Went Out in Georgia (1980). The following year, she co-starred in Neil Simon's Only When I Laugh, which earned her a Golden Globe Award for Best Supporting Actress. She went on to join the cast of Empty Nest in 1988, but left in 1992, only returning for the final episode.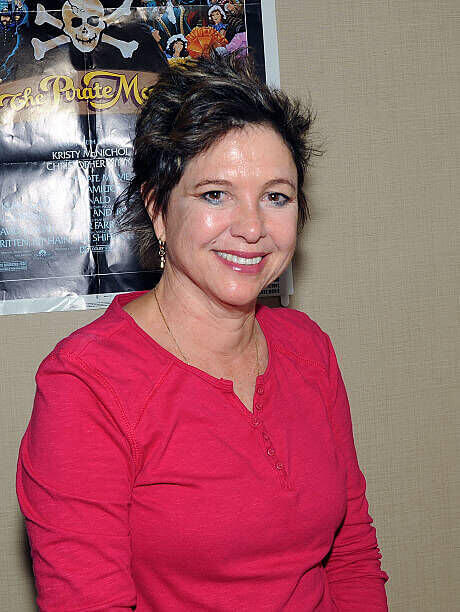 At 59, McNichol hasn't taken a bow from Hollywood yet and continues to use her talent in voice acting. She voiced characters in the animated series, Extreme Ghostbusters and Invasion America. McNichol came out in 2012, to a mixed reaction, and she dated and eventually married former TV personality, Martie Allen. The couple has been together since 1991.

David Cassidy (Keith Partridge)
One of the biggest music and television stars of the 1970s, David Cassidy was famous for playing Keith Partridge, the lead singer and guitarist in the hit show The Partridge Family. Initially, the producers wanted to hire him for his good looks and weren't bothered much about his singing abilities, but the youngster surprised them.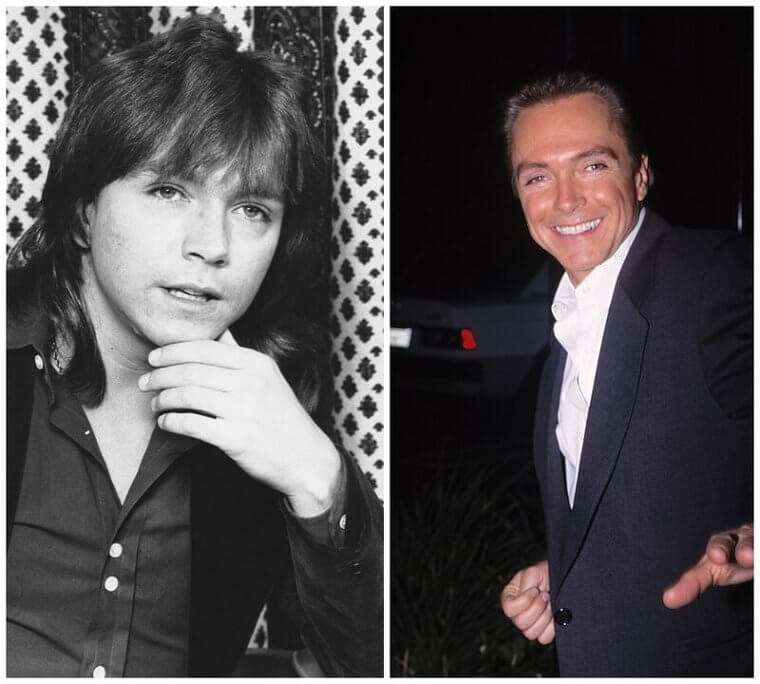 Before joining the show, Cassidy had already appeared on Marcus Welby, M.D., Adam-12, and Bonanza. But when he copped the role of the lead singer on The Partridge Family, the band released ten albums. He also released five solo albums, all hugely successful. The teen pop sensation went on tours around the world. But although Cassidy won accolades and amassed a fortune for his work, he still ended up filing for bankruptcy in 2015.

David Cassidy's Death
In 2017, David Cassidy made the news after appearing disoriented at one of his concerts, forgetting the lyrics to songs he'd performed for decades, and appearing to fall off the stage. It was rumored that he was drunk, but the 66-year-old later revealed that he was struggling with dementia. In an interview with People, he said he saw the diagnosis coming, as his mother also suffered and died of the disease at age 89.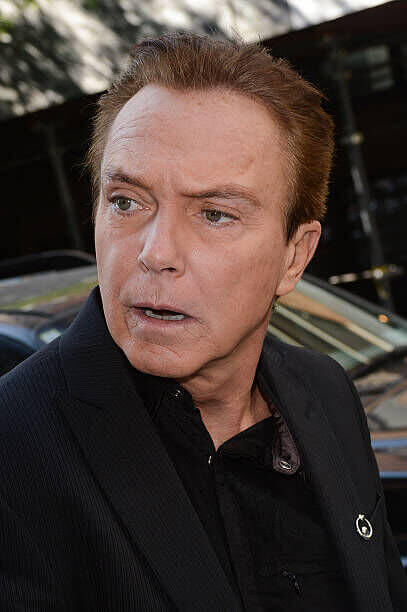 But Cassidy shocked fans again when he backtracked on his dementia story and admitted that "[it] was complete alcohol poisoning – and the fact is, I lied about my drinking." Cassidy died from liver failure at 67 years of age on November 21, 2017.

Tatum O'Neal (Addie Loggins)
In 1974, 10-year-old child star Tatum O'Neal became the youngest person in history to win an Academy Award for her role as Addie Loggins in Paper Moon (1973). Following her huge win, O'Neal remained in the spotlight, starring in The Bad News Bears (1976) and Nickelodeon (1976).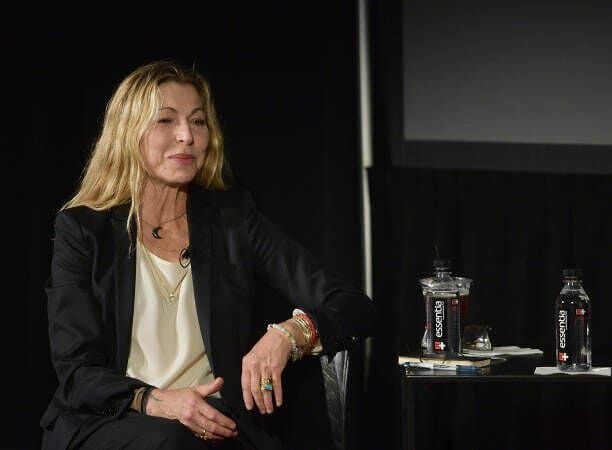 Following her appearance in a string of successful movies, O'Neal would only appear in five films during the next 15 years. She made a comeback to the silver screen in the early 2000s with guest appearances on 8 Simple Rules for Dating My Teenage Daughter, Law and Order: Criminal Intent, and Sex and the City. In 2005, she landed a recurring role in the popular series Rescue Me (2005).

O'Neal's Rough Journey
Following her swift rise to fame, Tatum O'Neal's teenage years and adulthood were fraught with challenges. She was already one of the most accomplished and famous people in Hollywood at a young age with her Academy win. And just like many before and after her, she slipped into drug abuse right about when her fame surged from her performance in Paper Moon.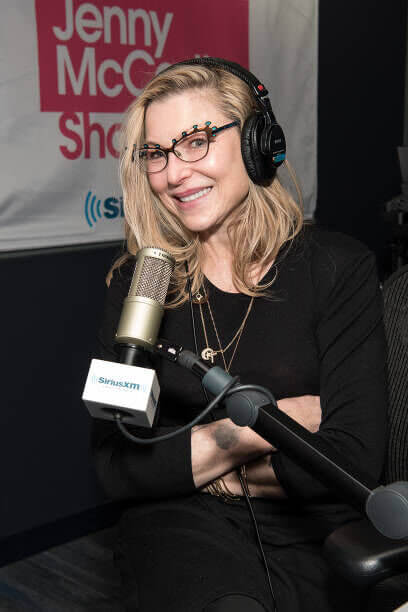 O'Neal tried to clean up her act but relapsed into heroin addiction after her divorce from tennis legend John McEnroe. Her addiction caused her to lose custody of their children to McEnroe in the late '90s. In 2008, O'Neal was arrested for possession of cocaine. She checked into rehab in 2012 and has been sober ever since.

Tatum's Relationship With Her Father
55-year-old O'Neal had a turbulent relationship with her father while growing up. Now an accomplished author, she discussed her relationship with her dad over the years in both of her published works, the first of which is A Paper Life (2004).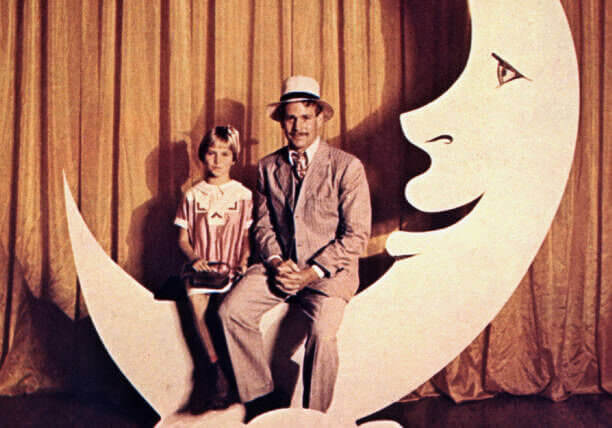 Tatum's father, Ryan O'Neal, is also an accomplished actor and starred alongside his daughter in Paper Moon, but he, too, struggled with addiction. O'Neal, in her book, revealed her father's emotional and physical abuse in a way that sparked her own troubles with addiction. In her second book, Found: A Daughter's Journey Home, she again discussed her relationship with her father, as well as her marriage to McEnroe.

Janet Jackson
The legendary pop diva and younger sister of late music icon, Michael Jackson, Janet Jackson didn't start out with her brothers' famous singing group. Nonetheless, the superstar has gained phenomenal success on her own. She made her debut in 1976 in her family's variety show The Jackson's.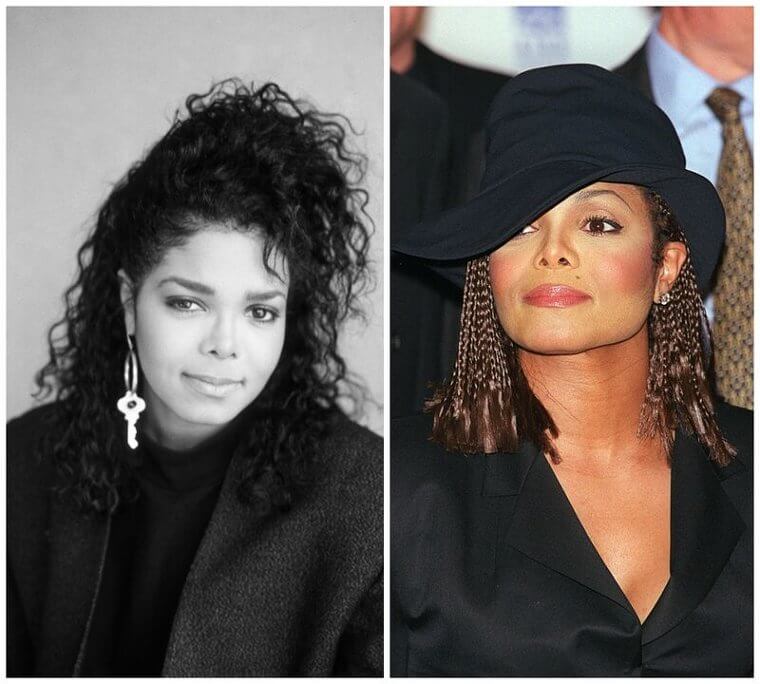 She then went on to snag acting roles in popular TV shows such as Good Times and Diff'rent Strokes. Jackson signed her first recording contract in 1982 and is one of the best-selling artists in music history. The 53-year-old married a Qatari business mogul in 2012 and the couple welcomed their first child together in 2017.

Mindy Cohn (Natalie Green)
She then went on to snag acting roles in popular TV shows such as Good Times and Diff'rent Strokes. Jackson signed her first recording contract in 1982 and is one of the best-selling artists in music history. The 53-year-old married a Qatari business mogul in 2012 and the couple welcomed their first child together in 2017.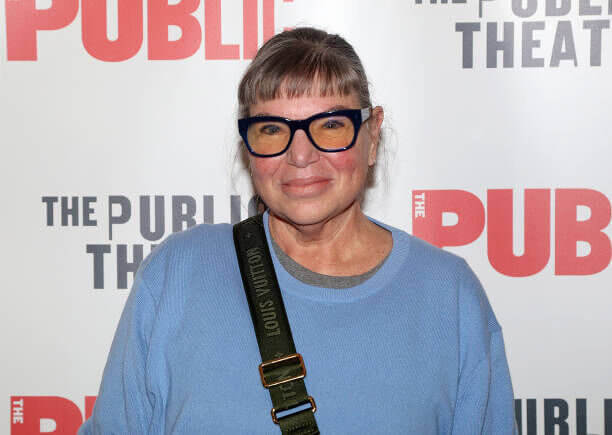 As an adult, she continued acting, appearing in several films and TV shows. She also bagged a degree in cultural anthropology from Loyola Marymount University. Cohn does voiceover work as well and voiced Velma Dinkley in the Scooby-Doo franchise, with the part earning her a Daytime Emmy nomination.

Mindy Cohn as an Advocate
Following her work and success in the hit series Facts of Life, Cohn has dumped the glamour of Tinseltown for a more quiet one under the radar. In her personal life, she remains unmarried and has no children. She is also a strong supporter of the LGBTQ community and has said that she is proud to be a "fag hag."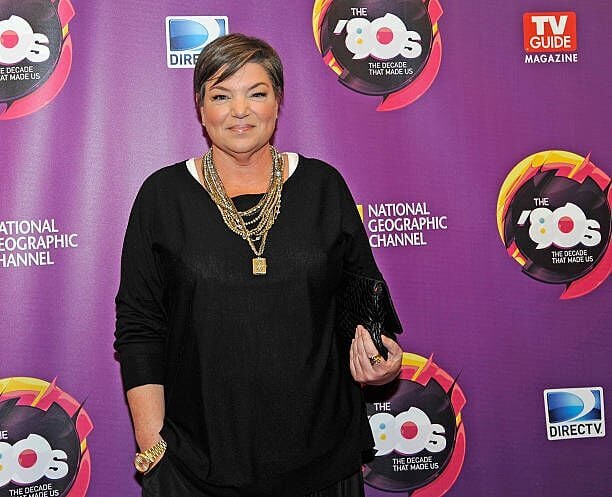 In an interview with the Advocate, Mindy has said that despite there being few gay people on the set of The Facts of Life, she has a very progressive family and has always been surrounded by gay people, which made it important for her to be supportive of the community.

Maureen McCormick (Marcia Brady)
Another favorite child star of the 1970s is the adorable Maureen McCormick. She played the eldest of the Brady daughters, Marcia, in The Brady Bunch (1969-1974). But before the classic sitcom premiered, McCormick had already appeared on My Three Sons (1960), Bewitched (1964), and Camp Runamuck (1965), and starred in Barbie and Kool-Aid commercials.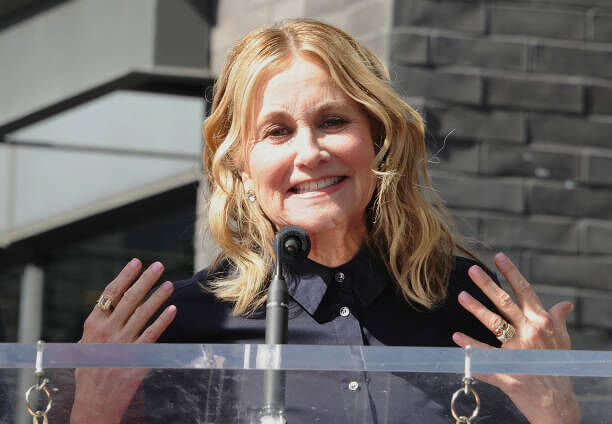 But aside from her roles in TV series, McCormick also delved into movies and landed parts in Dogtown (1997), Baby Huey's Great Easter Adventure (1999), and The Million Dollar Kid (2000). In 2007, she joined the reality show VH1's Celebrity Fit Club as a celebrity contestant and went on to win the series. McCormick wrote about her experiences as a child star on The Brady Bunch in her book, Here's the Story: Surviving Marcia Brady and Finding My True Voice (2008).

Brooke Shields
Brooke Shields is famous as a supermodel, but her career actually kicked off as an actress in the '70s. Born in New York on May 31st, 1965, her mother said when she was five days old,  "She's the most beautiful child and I'm going to help her with her career." Her big breakthrough came at age 12 when she scored the role of a child prostitute in the controversial film Pretty Baby (1978). Following that, Shields had roles in over a dozen movies, including The Blue Lagoon (1980), and Franco Zeffirelli's Endless Love (1981).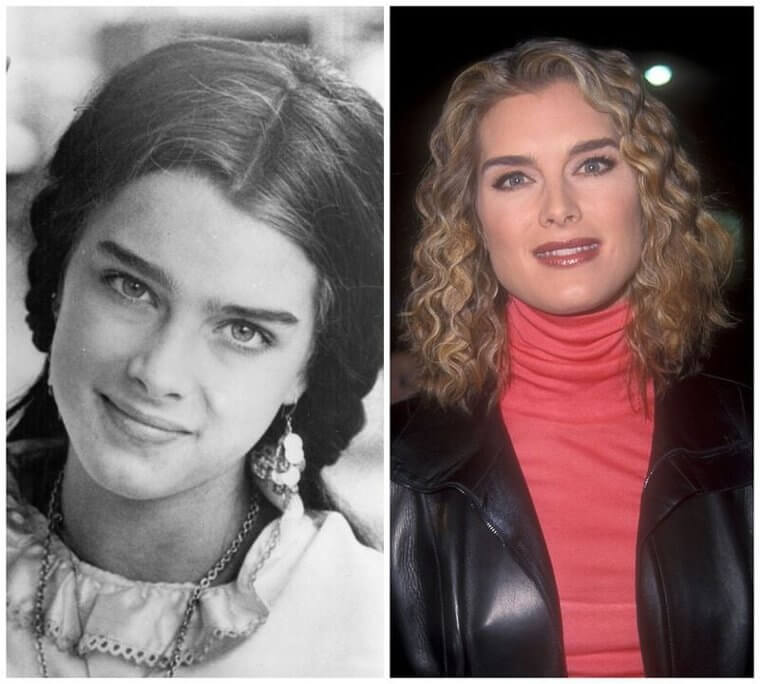 From 1996 till 2000, Shields played the lead role in the TV sitcom Suddenly Susan. Airing the show between Seinfeld and ER helped boost its viewership to 25 million per episode, but a slot change later on saw viewership plummet, and eventually, the series was canceled. In addition to being a supermodel and successful actress, Shields is also a known bestselling author. Her memoir, Down Came the Rain (2003), was met with criticism, as it detailed her struggle with postpartum depression. In an article in The New York Times, Shields wrote, "Since writing about my experiences with the disease, I have been approached by many women who have told me their stories and thanked me for opening up about a topic that is often not discussed because of fear, shame or lack of support and information."

Michael Jackson
We can't talk about the greatest child stars of the '70s without mentioning Michael Jackson. Born on the 29th of August 1958, the "King of Pop" is inarguably one of the biggest international superstars in history. As a member of the famous Jackson Five band, Michael rose to fame performing with his siblings from as little as six years old. Later on, he found incredible fame and success performing as a solo artist.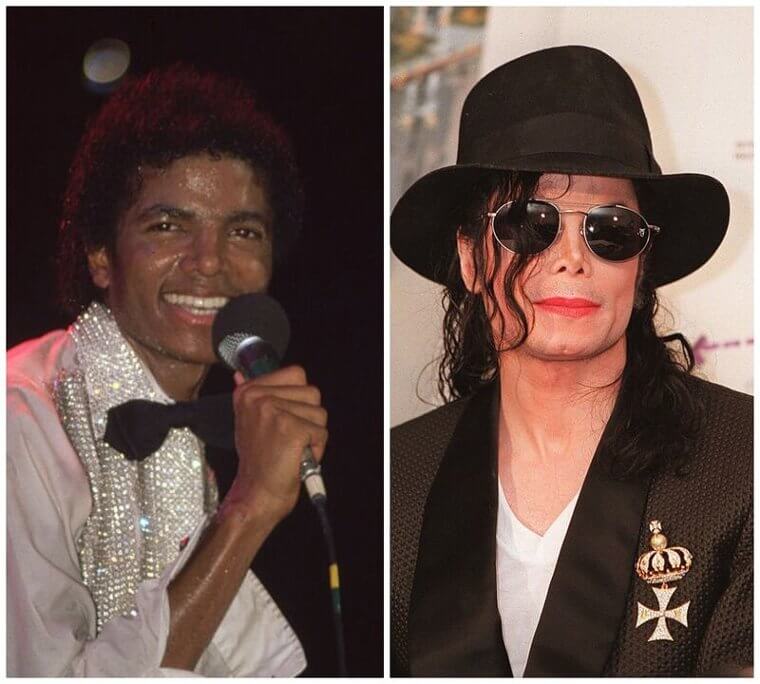 But behind the hit songs and iconic dance moves, Jackson battled drug addiction and died of an overdose in 2009. He is survived by three children--daughter Paris, and sons Prince and Blanket. Paris is a known model and Prince, following in his late father's philanthropic footsteps, started a charitable foundation for kids.

Michael Jackson's Rough Relationship With His Father
Talent manager and patriarch of the famous Jackson family, Joe Jackson had a rocky relationship with his superstar kids for many years. Under his tutelage, the Jackson Five became a world-famous group, but this grand achievement came at a price. Joe Jackson was known to whip and verbally abuse his kids, and Michael admitted this in an interview with Oprah.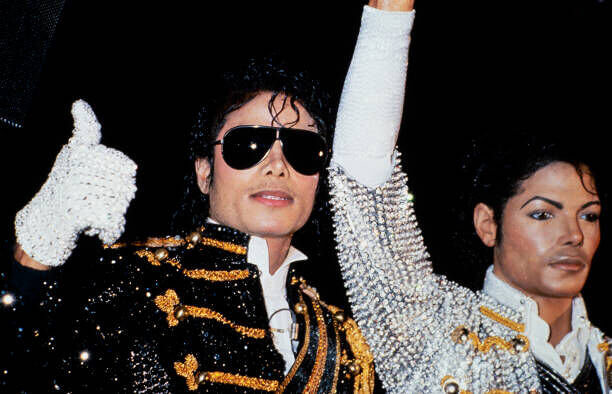 In the formative years of the Jackson 5 group, Joe made his kids practice continuously and flawlessly. And becoming stars at an early age essentially left the Jackson kids without a childhood. This, many believe, was responsible for Michael Jackson's fascination with Peter Pan and "never growing up." He once said, "I never had the chance to do the fun things kids do. I totally identify with Peter Pan, the lost boy from Neverland."

Michael Jackson's Kids
The relationship Jackson had with his three kids is sharply different from the one he had with his father. Although there is widespread speculation that the kids are not biologically his, he loved them and doted on them as would any parent. He also brought them up mostly away from the public eye, likely to give them the normal childhood he was deprived of.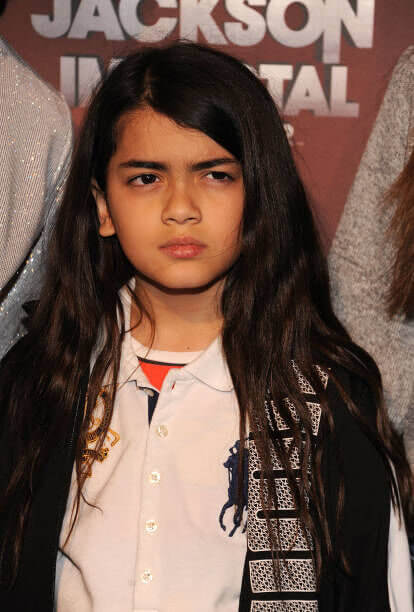 According to TMZ, Prince, the elder son of the pop legend, revealed he isn't bothered he may not be Jackson's biological son. The  22-year-old also stated that he was taught by his father to be a man and looks forward to raising his own kids one day the same way his father raised him.

Michael Jackson's Other Children
The 21-year-old daughter of Michael Jackson, Paris, believes she is his biological child. Following a few turbulent years after her father's demise, Paris is now dedicated to making a name for herself. The singer, model, and actress signed with IMG Models and is a member of the music group The Soundflowers. She also maintains a close relationship with her mother, Debbie Rowe.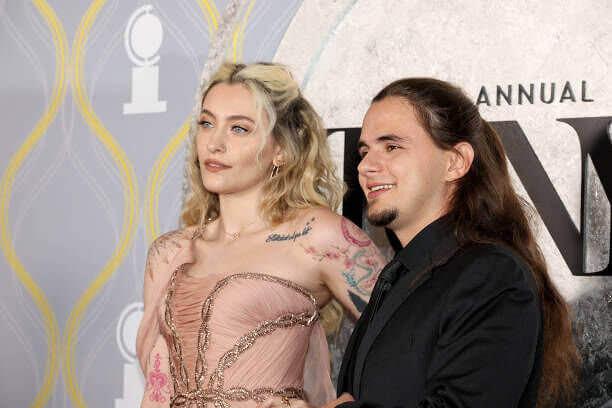 Debbie Rowe was recently diagnosed with breast cancer, but she received loads of support from her daughter. Blanket, the youngest of the music legend's kids is mostly out of the public eye and currently under the care of his grandmother Katherine Jackson.

Michael Jackson's Drug Use
Grammy Award winner Michael Jackson is the most successful musician of all time. But behind the glamour of stardom, Michael battled a few demons in his life. He has been accused of sexual misconduct with children, plus he struggled with a dependency on prescription drugs, for which he checked into rehab in 1993. Many also believe the burns he sustained following an accident while shooting an ad for Pepsi are to blame for the singer's struggle with addiction.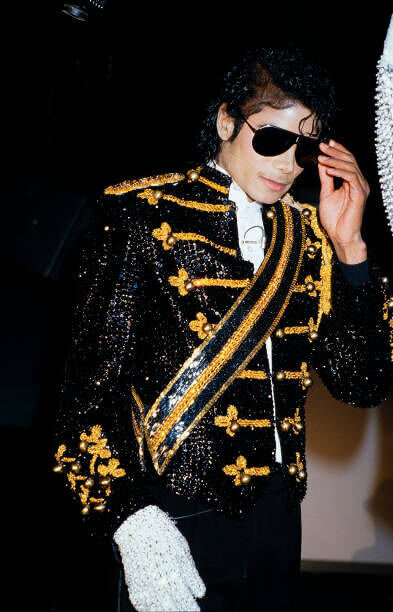 His ex-wife Lisa Marie Presley and others closest to him have said that addiction was part of the singer's life while they were together. After he passed, it was revealed that the singer was dependent on medication to help him sleep.

Kim Richards
Former child star Kim Richard's most popular role is Tia Malone in the 1975 film Escape to Witch Mountain and its sequel Return from Witch Mountain (1978). She also appeared in numerous films and TV shows across the '70s. As an adult, Richards has appeared in the movie Black Snake Moan (2006), in which she plays Christina Ricci's mother. Of late, acting isn't what's been making Richards famous.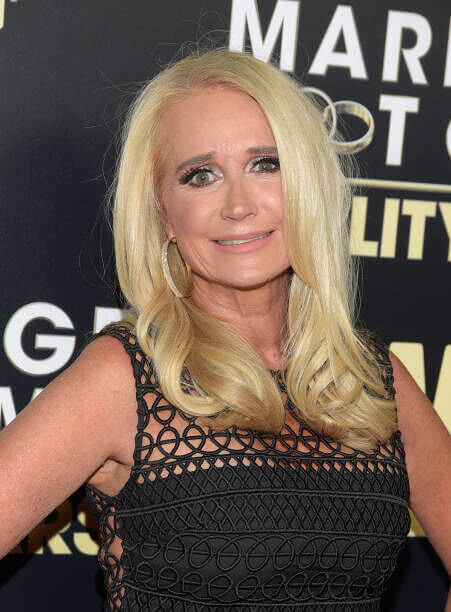 She joined the smash hit reality TV show The Real Housewives of Beverly Hills. In a 2015 interview, the star revealed to Dr. Phil that she was an alcoholic. She's had run-ins with the law over this problem. Richard has been to rehab and has been sober for many years.

Kyle Richards
Kyle Richards is the younger sister of Kim Richards and was also a former child star, although she didn't achieve as much success in Hollywood as her sister did. Both women also starred together on the Real Housewives of Beverly Hills and have one more sibling, half-sister Kathy Hilton. Kathy is the mother of celebrity DJ and socialite Paris Hilton.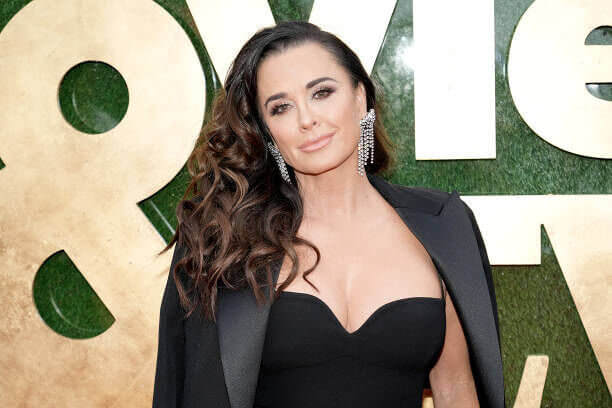 So, Nicky and Paris Hilton are Kyle's half-nieces. Both sisters, while on the reality show, grappled with Kim's alcoholism. Kyle was accused of enabling her sister's addiction, but in her defense, she said she has nothing but support and wants the best for her older sibling.

Peter Ostrum
Peter Ostrum is an ex-child star who played the sweet and memorable role of Charlie in the motion picture Willy Wonka and the Chocolate Factory (1971). But Ostrum was a one-hit-wonder and signed off from acting after playing the epic role. In 1990, he started an annual tradition of appearing at his local elementary school to talk to the students about his role as Charlie and answer their many interesting questions.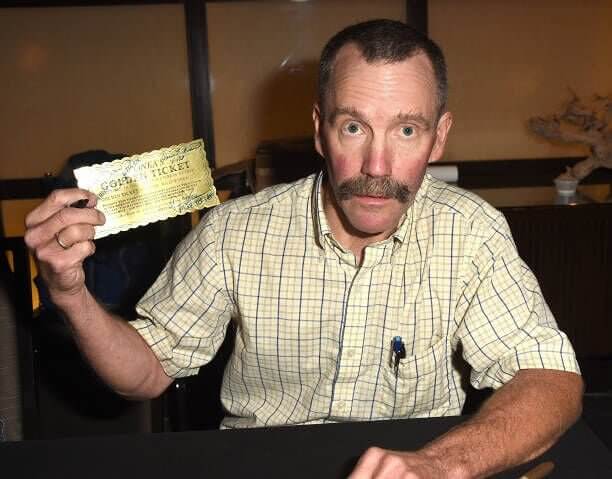 Ostrum decided not to sign a three-movie contract with Willy Wonka and the Chocolate Factory and left it after filming concluded. He had a passion for animals and eventually pursued a career in veterinary medicine. Ostrum now practices his craft in Lowville, New York, where he lives a quiet life with his wife and two kids. A remake of the movie in 2005 sparked a new interest in Ostrum. The 61-year-old eventually had to decline to have more interviews after he could no longer handle the mammoth interest his quiet life had received.

Chaz Bono
Chaz Bono was shot to the limelight at a young age, thanks to his superstar parents, Cher and Sonny Bono. Bono's first appearance on TV was on his parents' 1970s show, The Sonny and Cher Show. He was born Chastity Bono, named after a film character Sonny produced and Cher starred in. Having previously come out as a lesbian, Bono began transitioning to male in 2008.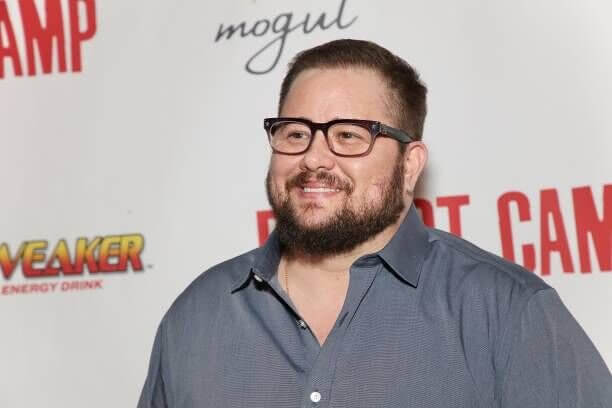 Bono legally changed his gender and name in 2010 and continues to advocate for the LGBTQ community. He made a film titled Becoming Chaz, which premiered at the Sundance Film Festival. He also made an appearance on the famous dance show, Dancing With the Stars.

Christopher Knight
Former child star Christopher Knight hit it big after he was cast as Peter Brady, the second oldest brother in the popular '70s series The Brady Bunch. Knight went on to appear in TV shows and films before abandoning acting altogether to pursue a career in the computer industry in 1988. He made a comeback in the 2000s when he appeared in the Vh1 show The Surreal Life. There he met co-star and winner of America's Next Top Model Adrienne Curry.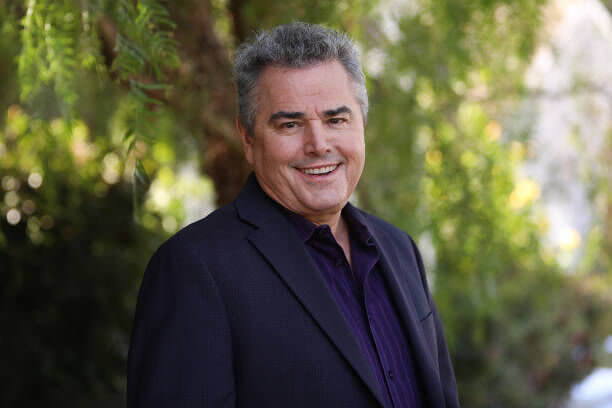 Knight and Curry began a relationship that led to their 2006 marriage. The couple then starred in their own reality TV show My Fair Brady, which chronicled their relationship, engagement, and marriage. They divorced in 2012 and Knight married his fourth wife Cara Kokenes in 2016.

Lisa Whelchel
Knight and Curry began a relationship that led to their 2006 marriage. The couple then starred in their own reality TV show My Fair Brady, which chronicled their relationship, engagement, and marriage. They divorced in 2012 and Knight married his fourth wife Cara Kokenes in 2016.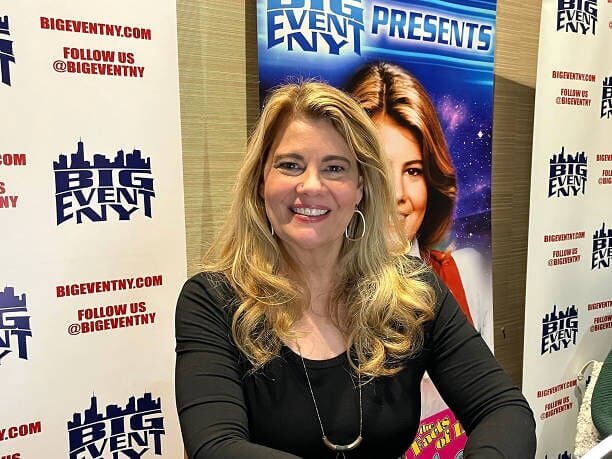 Whelchel is also a bestselling author and has written ten books on topics such as homeschooling, parenting, and prayer. She was publicly rebuked after she revealed she uses hot sauce as a discipline method for her kids. An ABC poll was later held to find out what percentage of people approved of hot saucing kids as a method of discipline. More than 65% of respondents disapproved.

Jackie Earle Haley
This super talented actor and former child star is famous for playing numerous roles, such as Kelly Leak in The Bad News Bears (1976). Born in 1961, Haley continued to work steadily and achieved even more success as an adult. He also snagged an Academy Award nomination for his role as a pedophile in the 2006 film Little Children.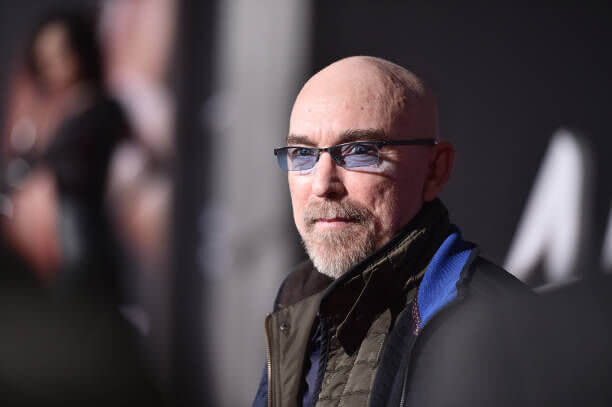 Haley's other notable works include the superhero Rorschach in Watchmen (2009) and more recently as the terrifying Freddy Kreuger in a remake of A Nightmare on Elm Street (2010). He was also recently cast as Grewishka in the 2019 movie Alita: Battle Angel.

Harvey Stephens
We haven't forgotten how six-year-old Harvey Stevens terrified us all as the devil child in the 1976 horror blockbuster The Omen. He allegedly got the role after convincingly attacking the director (at his behest). Following the theatrical run of the film, Stephens did not pursue acting further. His only other appearance on screen is as a journalist in the 2006 remake.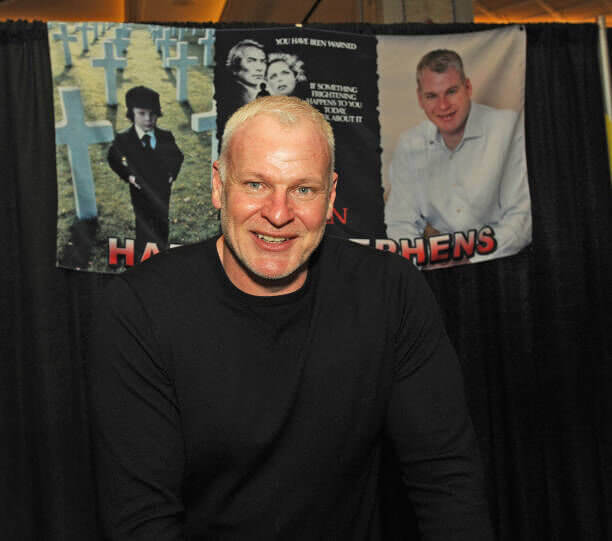 In the 2016 TV series of the sinister movie, Stephens was featured but as old footage from the first movie. In 2017, he was issued a suspended prison sentence in the UK following a road rage incident.

Dana Plato
Former child celeb Dana Plato crashed into the scene at age 13 when she snagged a part in the horror film Return to Boggy Creek (1977). But she is well-known for her role in the TV series Diff'rent Strokes, which ran from 1978 to 1986. Sadly, Plato's life was cut short when she succumbed to drug addiction and passed on at the young age of 34. A day before her death, she appeared on The Howard Stern Show and discussed her addiction.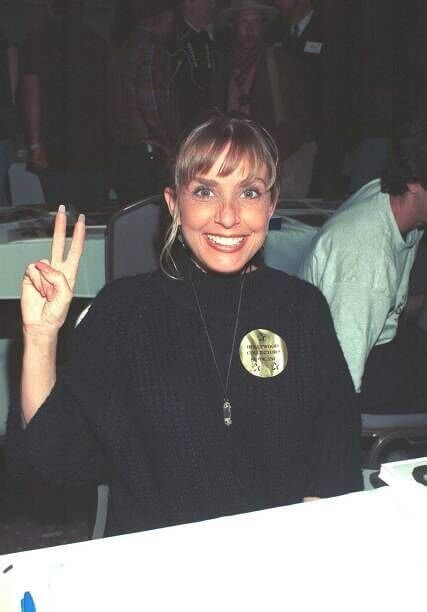 While on the show, Plato insisted she was clean and had been sober for more than 10 years. After she died, two prescription pills were found in her system and her death was ultimately ruled a suicide. Plato was cremated and her ashes scattered in the Pacific Ocean.

Dana Plato's Son Tyler
Born on July 2, 1984, Tyler Lambert was the only child of actress Dana Plato. And after the tragic loss of his famous mom when he was just 14, the young lad's life changed forever.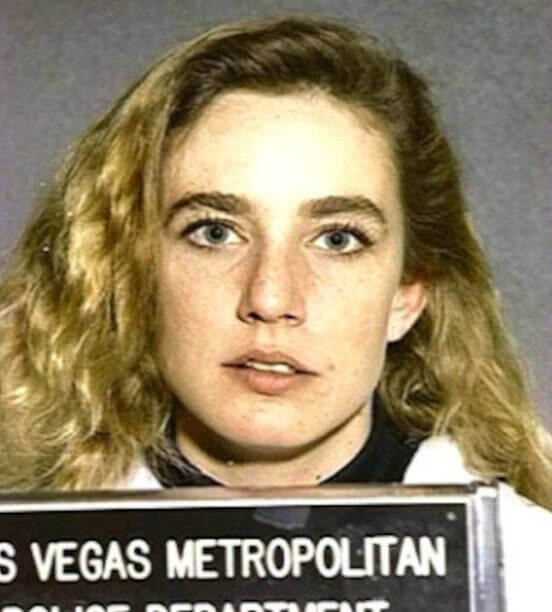 According to his grandmother, Tyler found it difficult getting over his mother's demise and walked down the same path that eventually claimed her life. Lambert struggled with drug abuse and eventually took his own life when he was just 25.