If you're born between 1946 and 1964, then you are officially a Baby Boomer. And congratulations to you, because yours is the longest-living generation in history. You make up 20% of the American population. There's an awful lot of you, as you were part of a spike in the birth rate caused by the end of WWII. You also hold 80% of the country's wealth, and you spend $7 trillion per year on goods and services. We salute you, with your long retirements and your strong family ethos. Let's take a trip through Baby Boomer heaven, and marvel at the things that you still insist are important in today's society...
Jorts
This is a tough one - everyone wears jean shorts at some point. What we're taking exception to here is a very specific type of jort. Saucy hotpants, we're fine with. Ripped cut-offs, no problem. It's the carefully tailored, hemmed, just-short-of-the-knee style that we can't stand. Basically, they're jeans. The people that wear them are mentally wearing full-length trousers, they've just had to make one grudging concession to the heat.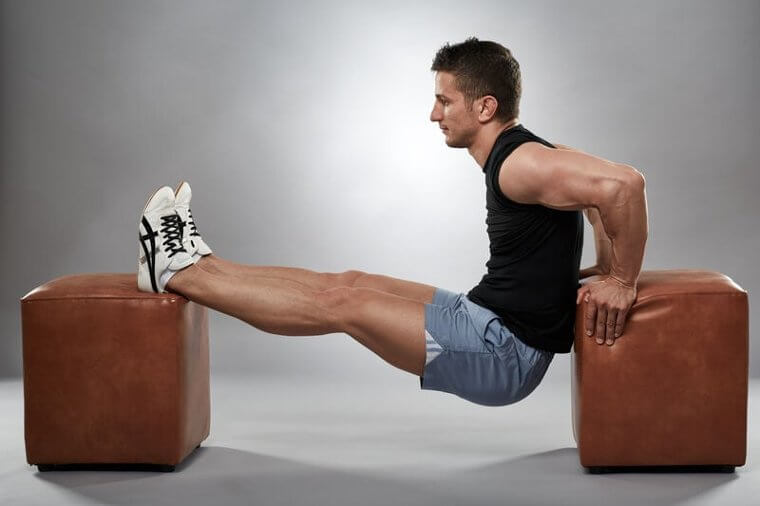 These are the people that wear the damn things with sandals and socks. Baby Boomers. We can't begin to tell you how uncool sandals with socks are. The whole ensemble is practically a uniform for you guys, and we're here to tell you that it needs updating. We really don't mind seeing your toes. Or even a bit more leg. Embrace the summer vibe!
Home Shopping Channels
OH QVC, how we miss thee... not. There's a generation that grew up with home shopping channels blaring out ridiculously long infomercials on how goshdarn awesome their product was. Not forgetting, of course, the substantial discount you'd get if you bought one right now. For our parents, it was all clever gadgets, pretty jewelry, and a celebrity endorsement. For us, it was blah, blah, boring, blah, blah, never heard of them.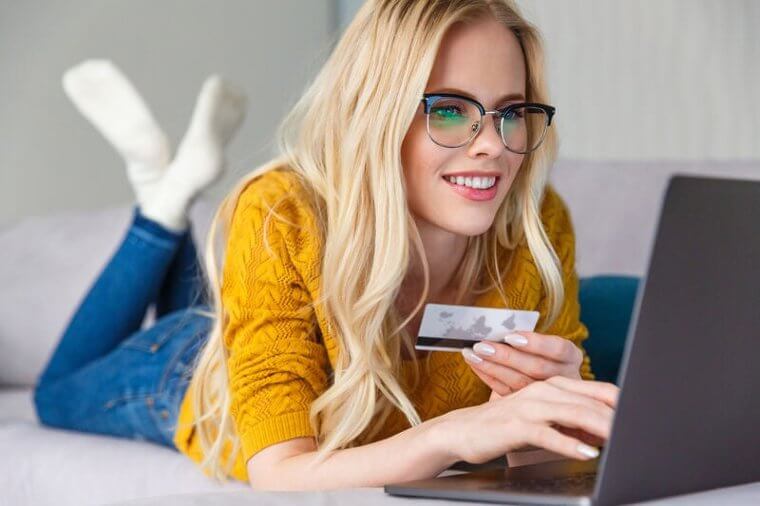 Consequently, the image we have of shopping channels is negative, to say the least. Long gone are the days when it was at all trendy to buy stuff from the TV by picking up the phone and calling a number. Baby Boomers, we have this thing called the internet. It's quicker, easier, probably cheaper, and you don't have to talk to strangers. Get with the program!
Catalogs in the Mail
Not content with dinosaurs such as QVC and Reader's Digest, Baby Boomers can't seem to get enough of shopping catalogs sent through the mail. These, in our humble opinion, are the T-Rex of outdated trends. Not even every Baby Boomer wants the TV blaring out at them the entire day, and some prefer to shop in peace and quiet. Not having realized that Amazon exists yet, they turn to catalogs to scratch the itch.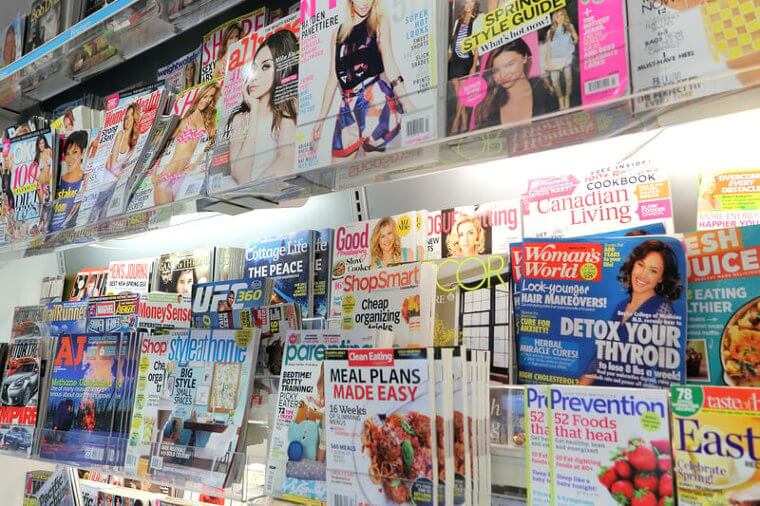 We just don't get it. You have to wait until the catalog arrives. Then you have to make your choice, fill out the complicated order form, give out your credit card details in writing, send the whole lot back through the mail, and then wait for the item to arrive. We're not even going to get started on the extravagant waste of paper. Simply put, ordering online is easier and safer. We recommend that you try it out.

Potpourri
Potpourri is dead flowers. That's it. In fact, they're dead flowers (and leaves, and berries, and seed pods, etc) that have then been further degraded by being dyed unnatural, jarringly bright colors. We get that you want to make your home smell nice, but a Glade plug-in will do the job better, longer, and without taking up half the coffee table.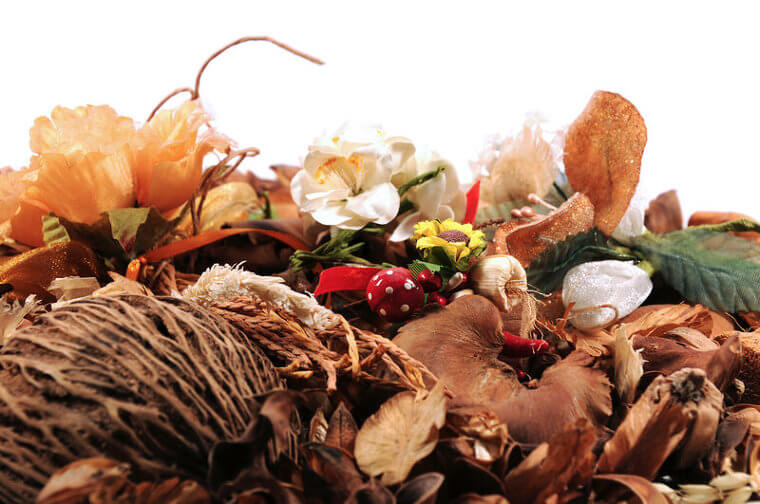 Baby Boomers, however, just can't seem to break the addiction. It's a clear sign of a certain age if, when you enter a house, you're greeted with a repurposed ashtray full of sickly sweet smelling dead foliage that's gathering dust. It's impossible to clean, and if you have small children or dogs, it needs to be kept high up out of reach, which kind of kills the decorative point. Just throw it out already.

Processed Foods
The economic hardship that the world wars brought on, plus the progress in food technology, meant that tinned goods were the best thing since sliced bread. Manufacturers and their customers were interested in longevity, value, and convenience. Spam, tinned beans, canned vegetables, everything was available to hoard. We don't know about you, but we would get dragged around the supermarket once every week or so and watch the cart get piled up to overflowing with enough food to feed an army.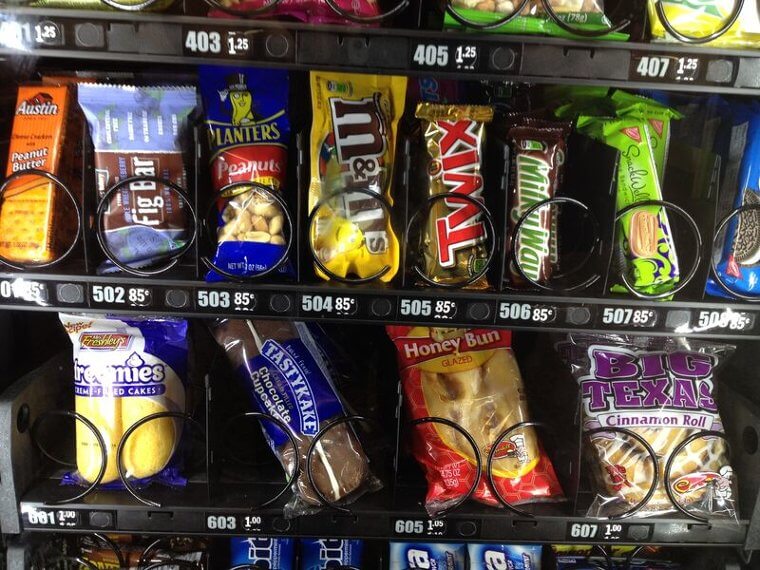 It's a lovely concept, but unfortunately, the price tag hit our health badly. The tins are packed with preservatives and sugars. Most of us now shun packaged products as much as possible, preferring to eat fresh, healthy food and shop more often for less. The Baby Boomers, though, they like to keep their pantry full. It's a good job that they can afford the huge kitchens to keep it all in!

Gendered Toys
Gender fluidity is a new concept - or rather, a very old concept rediscovered. For centuries, we have slotted everybody into being either male or female, and we have surrounded each gender with a truckload of stereotyping that had been a part of our cultural makeup until very recently. What we're saying here is, give the Baby Boomers a break. It's hard to change a lifetime of brainwashing.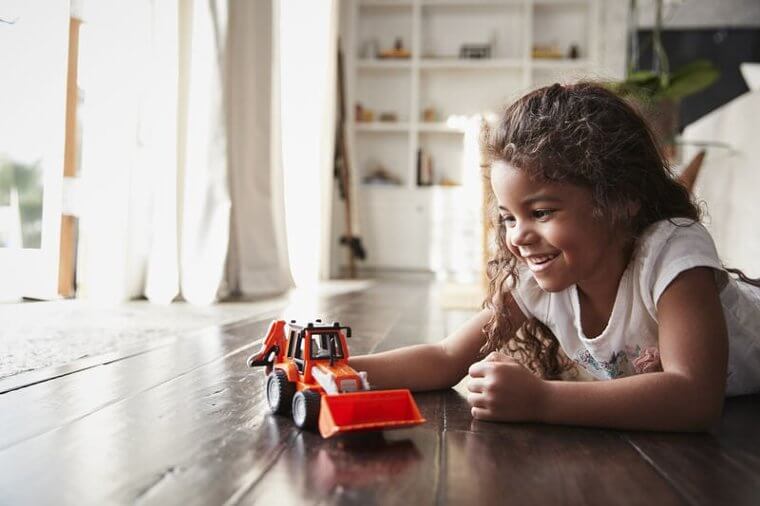 Yes, your older relatives will always insist on pink or blue-themed toys. The trick is to get them to match said toys to the child's personality rather than their birth gender. One of these days they'll be gone, and there will be no more presents. Once the latest generation grows up, there probably won't even be pink and blue toys. Everything will be green or purple, and we're not sure that that's necessarily a good thing.

Fine China
Fine china plates, set up carefully in a display cabinet made for the purpose, ages a person dreadfully. There's so much wrong with the concept of collecting plates and never using them, that we barely know where to start. From the giant piece of furniture needed solely to store the things facing outwards to the expense and pointlessness of having two dinner sets, anyone who isn't a Baby Boomer thinks that the concept is bonkers.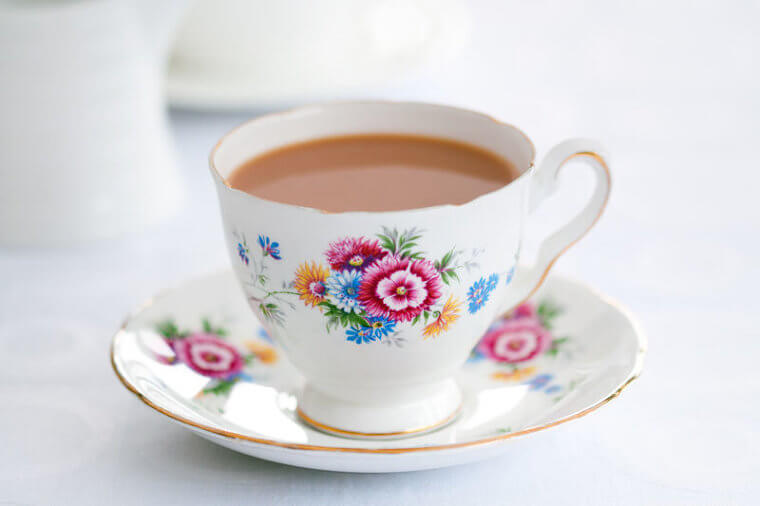 Fine china plates, set up carefully in a display cabinet made for the purpose, ages a person dreadfully. There's so much wrong with the concept of collecting plates and never using them, that we barely know where to start. From the giant piece of furniture needed solely to store the things facing outwards to the expense and pointlessness of having two dinner sets, anyone who isn't a Baby Boomer thinks that the concept is bonkers.

Infomercials
An infomercial is a form of a television commercial that resembles a regular TV program, yet generally includes a toll-free telephone number or website. They're between 30 and 60 minutes long, and the industry is worth over $200 billion. They're often shown in the small hours of the morning, and that's certainly the only time that we would ever consider watching a half-hour advertisement, and then only if we'd just arrived home from a night out and had some alcohol in our system.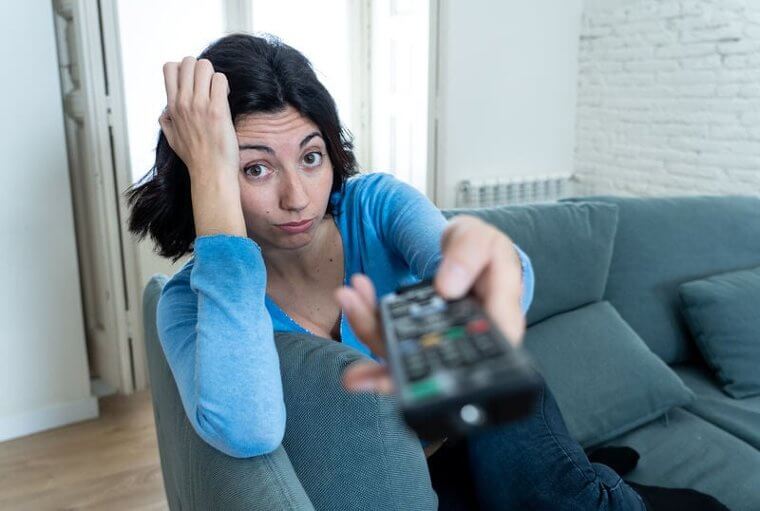 We have trouble getting through a five-second ad on YouTube or between levels on our mobile games. Half an hour?? But the Baby Boomers are still sitting through the lot. They're keeping the format alive, and we have news for you. The New York Times cited a professional in the field as saying that 'infomercial companies tend to do well during recessions.' They're going to be back big time in the months to come...

Cruising
The concept of cruising itself is, we're going to admit, fairly attractive. It's generally the last lap of luxury, with everything paid for upfront. You just have to sit back and relax for a usually extended period of time. There's a pool, bars, cinemas, entertainment, and more food than you could ever eat. So why are the ships usually only hosting Baby boomers?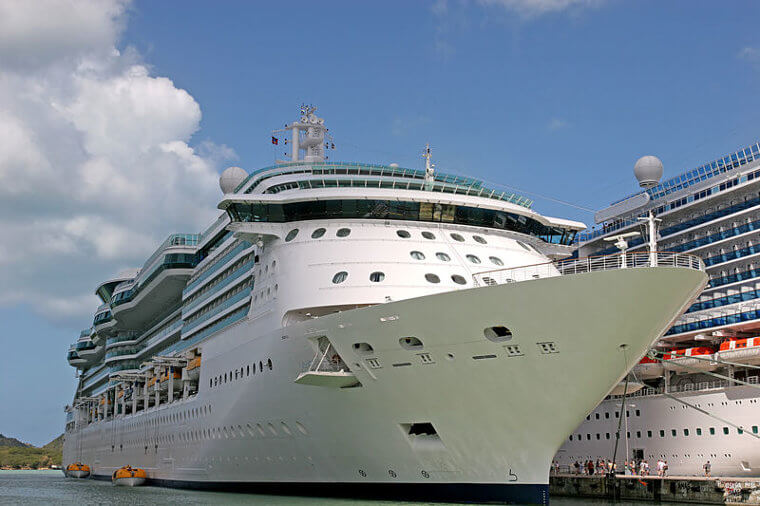 Well, for a start, they're richer than the rest of us. But money aside, the younger generations don't want to be trapped on a boat with the same people for weeks on end. We don't want to be constrained by timetables and limited time in port. We like a build-your-own holiday, an adventure, seeing the 'real' parts of other countries. Or, two weeks uninterrupted sunbathing on the beach will do in a pinch...

Dry Toast
This, we'll admit, is not something that we've personally come across. Our parents would shovel so much butter (real butter, none of this margarine malarkey) onto their toast that you could hear arteries clanging shut on sight. But, legend has it that what a Baby Boomer really likes is dry toast. Probably made from white, processed bread.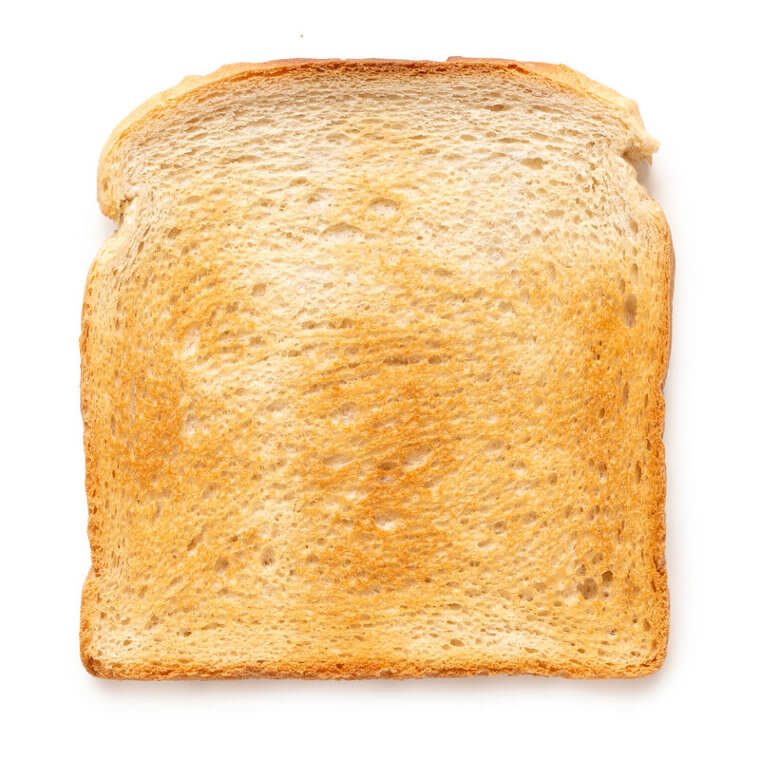 Well, you're welcome to eat what you want, guys, as long as you don't try to serve it up to me! Sandpaper made of carbohydrates without even a sinful smudge of jam does not sound like good, or healthy, eating. It's not a cure for anything, and it can't possibly be pleasant to eat. Why do you do it to yourselves? Here, have some avocado toast...

Yahoo!
Yahoo! knows who its customers are, and it caters to them perfectly. When the internet was first popularized, it was the Baby Boomers that were using it. In the early days, Yahoo! was the company to use. They provided a home page, search engine, and email address. Great. But in the years that followed, several companies started doing the same thing, and one overtook them all. If you're still using a Yahoo! email address over a Google, or maybe Hotmail, one, then you're behind the times.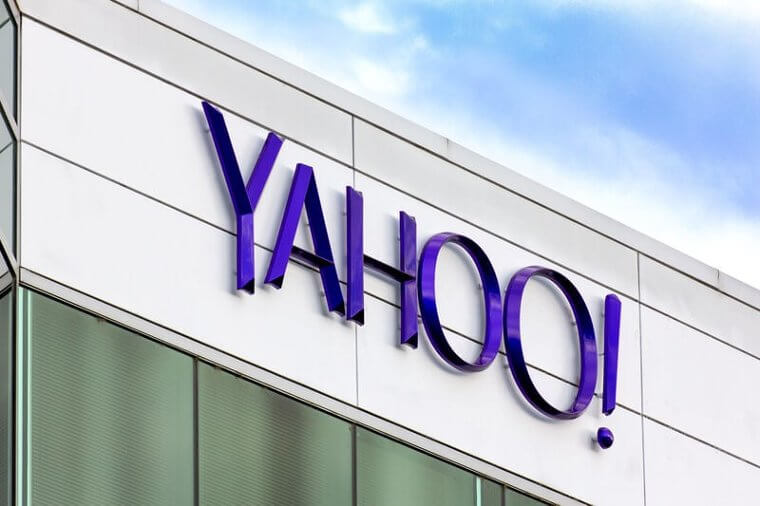 Google now holds the market share, and that more or less makes its search engine the most comprehensive. Gmail integrates with a lot of applications and streamlines your online experience. But a Baby Boomer will hold on defiantly to what they know was good once. And Yahoo! knows that, and plays to its strengths. It will be around for a while yet.

Reader's Digest
The Reader's Digest was first published 98 years ago, and it has gone from strength to strength. It is the largest paid circulation magazine in the world. It's a general interest magazine, but the problem is, once again, that we have grown up thinking of it as uncool and for the oldies. The company has actually filed for bankruptcy more than once and was bought out on the last occasion for £1. But that doesn't seem to have stopped it taking up space on supermarket shelves.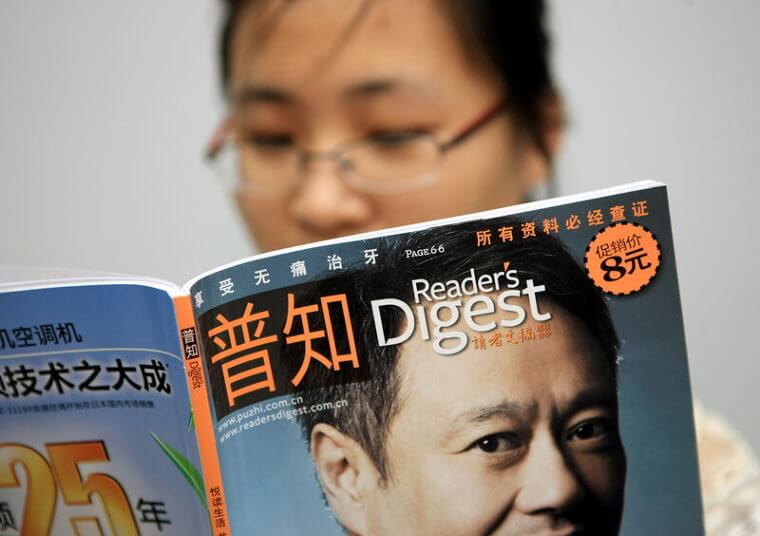 Who reads the RD? The Baby Boomers. In fact, the company has a solid presence online, and that format is one that we can get on board with. But guys, it's time to lose the old-fashioned paper magazines. It's doing nothing for your image, and it's clogging up our parents' magazine racks. Yes, they still have those. It's something else we're working on.

Golf
This is a little harsh, as we don't mind golf. What we do mind is the exclusivity that wealthy men of a certain age have tried to bestow upon it. The perceived standards of dress, of rules for spectators, the my-buggy-is bigger-than-yours mentality. These men (and a few women) have turned a legitimate sport into something fake and snobbish. They're more interested in discussing business than working on their handicap as they cruise around the course.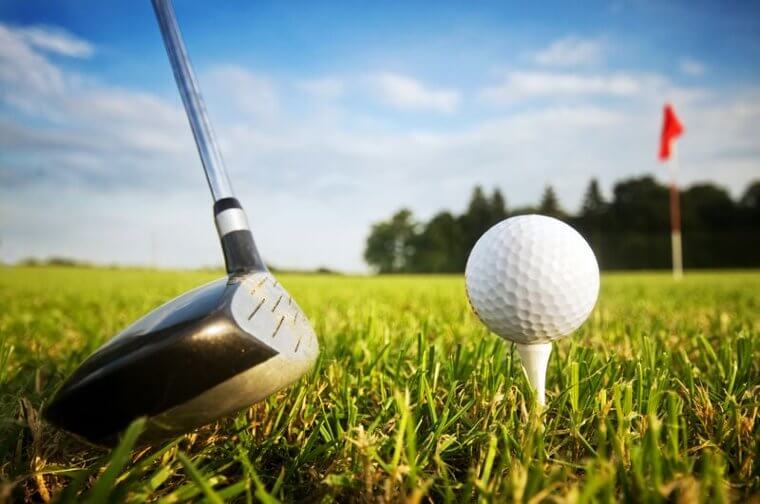 Golf is a sport. Real golfers are athletes. Okay, so it's not the 100m sprint, but being at the top of the game requires endurance, strength, discipline, and control. What you're wearing shouldn't matter. There are younger golfers entering the sport who are helping to modernize it, but the country clubs cling to the past. Until we see a new trend forming, we're going to stick to crazy golf with the kids!

Avon Calling
Avon is still going strong, thanks to the fact that it's learned to move with the times. They have a pretty clever system now, in fact. Traditionally, Avon works through representatives, and those reps will offer the products, either through the catalog or through a 'party.' Of course, anyone younger than thirty is getting their makeup advice from YouTube nowadays, so you'll find that it's only the Baby Boomers sticking to their girly nights out and buying the long way round.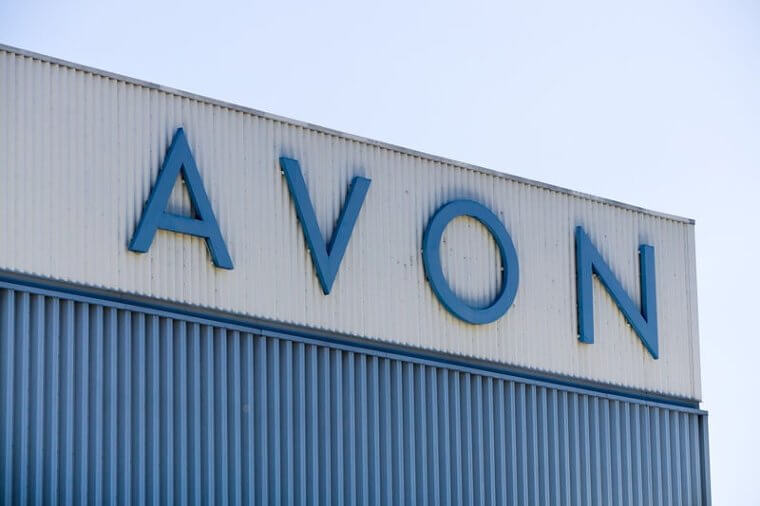 Now, you can browse their website and buy whatever you want, but they make it clear that if you find a rep and buy through them, you'll get the goods cheaper. This works for them because they get the younger market buying, but still, get to do a full-on sales pitch to the generation that likes to make a party out of buying kitchenware.

Patterned Wallpaper
Oh gosh, patterned wallpaper. We remember the house we grew up in. Every room had wallpaper. Our parents were into dado rails that went around the room at waist height, too, and the wallpaper was different above to below. There was an obsession with pink and green that we could never make them see. The point is, a wallpaper-covered house is a sign that a Baby Boomer lives there.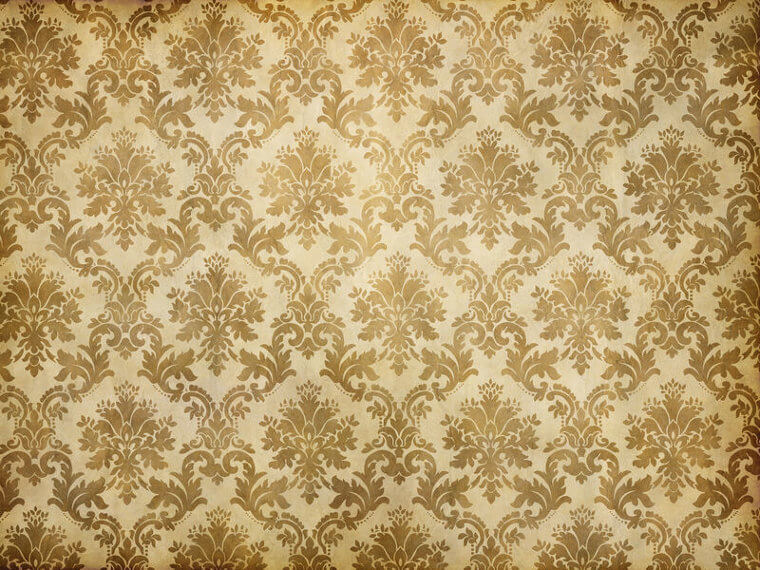 Wallpaper is expensive, so it was partially a sign of status, but it was so overdone! We admit to having the occasional contrast wall featuring a bold print, but never all over, and please, never in the bathroom. Having shepherdesses, cherubs, birds, or small animals staring at you while you try to do your business is just soul-destroying.

Crocs
Oh dear, we can feel your blood vessels contracting when we just mention them. They're bold, smooth, colorful and super comfortable, but let's face it, they are damn ugly. We appreciate feet that don't hurt, and medical professionals and other professions that spend all day on their feet are welcome to wear them, but there are alternatives for social occasions, you know.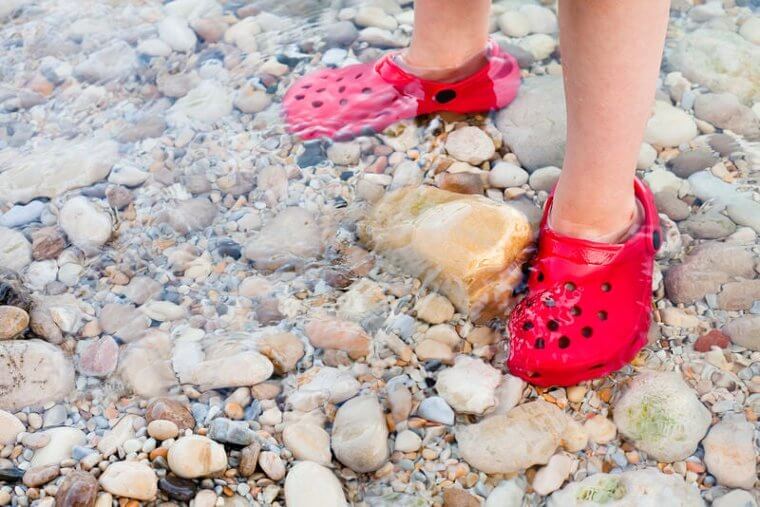 So why do Baby Boomers have to wear them everywhere? It's like going outside in your housecoat. It makes the rest of us uncomfortable. And did you know that they're actually a bit dangerous? Because they're so flexible, kids have gotten their feet caught in escalators while wearing them. Extra comfort is not worth losing your toes!

Bake The Cake
Unlike most generations, baby boomers were brought up with proper manners, which explains their need to prepare a homemade cake and bring it for any occasion.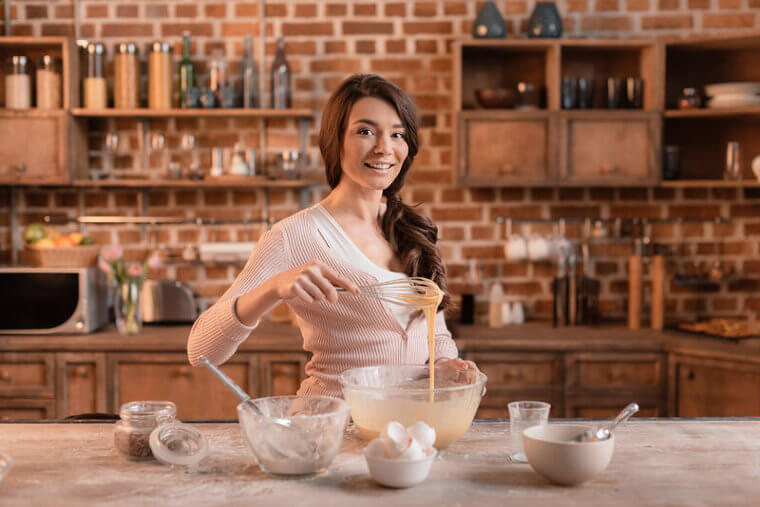 You'll get a cake if you invite their family over for dinner, if your kid offers to mow their front lawn, if you just say hello. Cakes rock (no more!)

ALL CAPS
DON'T YOU JUST LOVE THE WAY THAT BABY BOOMERS WRITE ALL OF THEIR MESSAGES AND POSTS WITH CAPS LOCK ON? IT MAKES EVEN THE MOST INNOCENT CONVERSATION INTO A SHOUTING MATCH, AND THAT'S ALWAYS FUN, RIGHT? WE APPRECIATE THAT IT'S EASIER TO READ, BUT GUYS, YOU'RE YELLING AT US.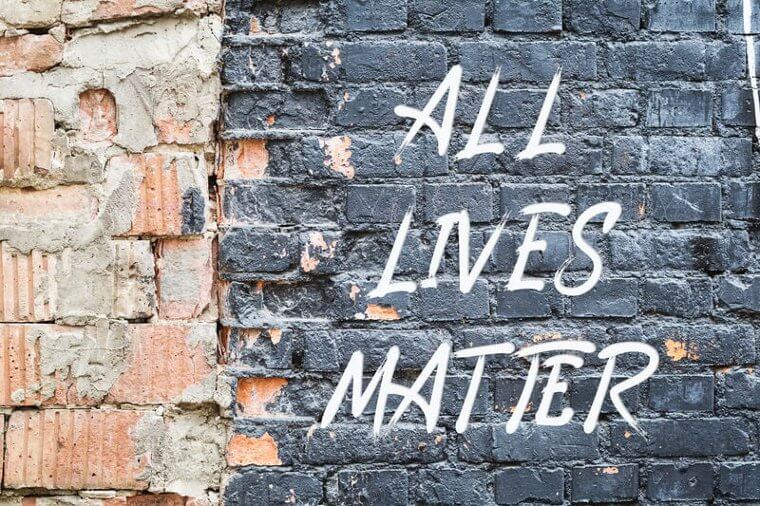 We have a message for social media-savvy Baby Boomers out there. You can change the size of the text to suit your needs. That way, you can type in a nice, normal way, and keep those capitals for proper nouns and starting sentences. It's really quite rude otherwise. We are so glad that you're embracing new technology, and yes, we do realize that those phone screens are on the small side, but for heaven's sake, you're giving us a headache.

New Balance Everywhere
Okay, New Balance shoes offer orthopedic benefits and are great for lots and lots of walking. That said, it doesn't mean that you need to put them on everyday, everywhere you go. We understand comfortable, but please, there's a time and place for them, preferably when no one is looking.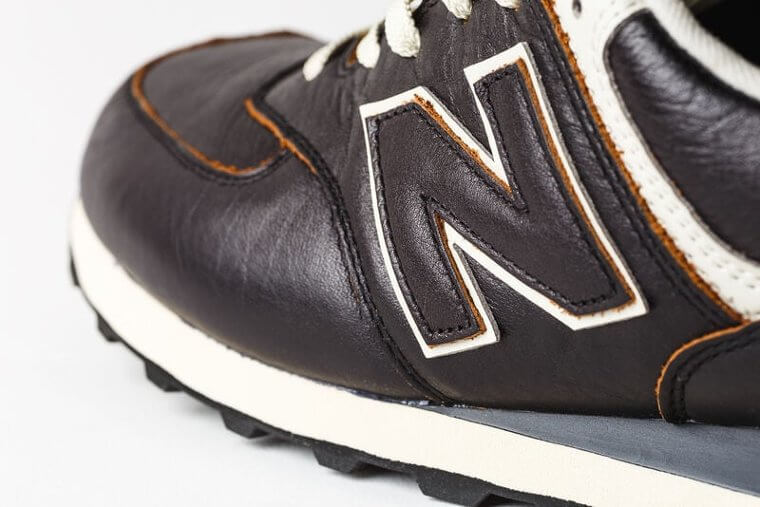 In fact, the whole family of ultra-cushioned, all-white sneakers do not handle fashion these days. And no, they do not look good with jeans or khaki cargo shorts. Just no.

Spice Blends
A good blend of herbs and spices in your cooking elevates it to the next level. And, for the most part, the ready-made spice blends that you can buy at the supermarket are exactly that - a good blend. The problem comes when you use the same one for every dish. The point of seasoning is to make a meal stand out, to give it character and uniqueness. The idea should never be to turn any recipe into the same old by adding the same flavors.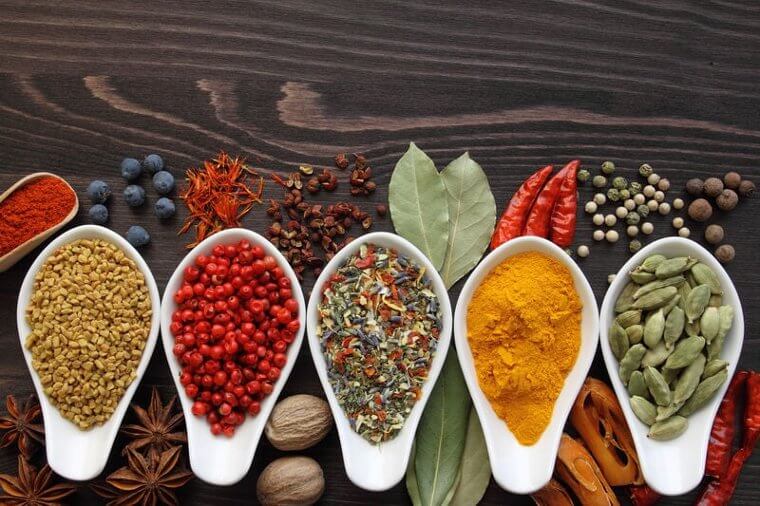 The younger generations tend to be more of a do-it-yourself mindset. They're more likely to have a spice rack with individual herbs and spices, and mix and match on the go. But the Baby Boomers grew up in a time when it was trendy to have everything already made. So the same old blend comes out every time, and we throw up our hands in despair.

Conspiracy Theorists
Who doesn't love a good conspiracy theory? Did mankind really walk on the moon? Was Princess Diana's death an accident? There's nothing more satisfying than taking a momentous occasion and theorizing that it was all staged. Most of us appreciate the work that goes into them and the drama that they create, but they are, after all, just theories. Baby Boomers, however, tend to believe them.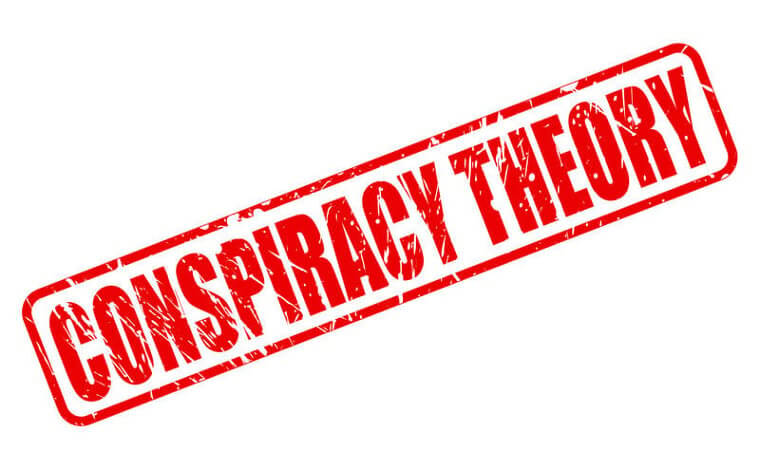 We're not blaming them. They simply didn't grow up with the technology that the rest of us take for granted. All those mini-theories about your Facebook photos you see on your feed? They're generally shared by an older person. They're easier to fool. Having said that, right now, mid-2020, virtually everybody believes in one conspiracy theory or another, and the worrying thing is that this time, some of them might be right...

Chain Restaurants
Baby Boomers eat out all the time. They've generally got the funds for it, and why not? Dinner and a movie sound good to us. What we don't get is, with all the fantastic restaurants out there, why do they insist on going to chain joints like Applebee's? Sure, it's a trusted brand, but the food is so run-of-the-mill. Independent eateries are serving fabulous food for the same price, and it's fresher, more innovative, and better prepared than in the big chains.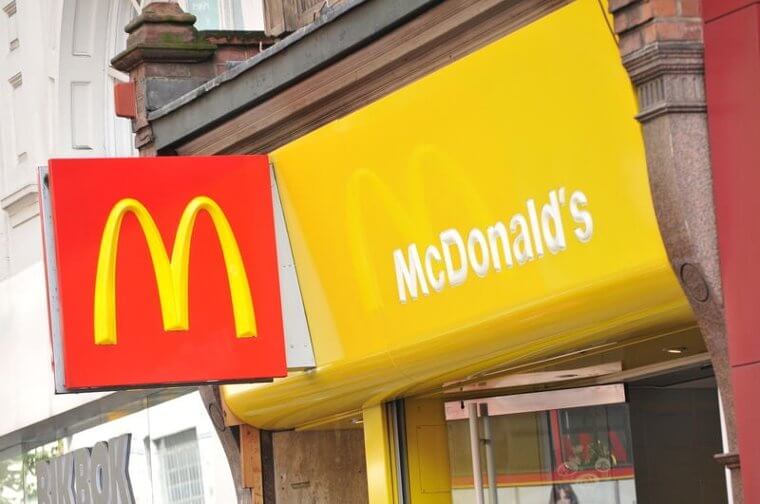 We suppose that you go with what you're familiar with, and these guys have grown up in an age of industrialism and capitalism that applauds growing into a big hitter in your industry. Trying out new food can be a risky business, and the older you get, the more set in your ways you are. But do us a favor, just once a month try a new place out, yes?

Juice Concentrate
Baby Boomers have a very complicated juicing system. First, they collect the fruit. Then, they juice the fruit. Then, they freeze the fruit juice. Then, when they want to drink it, they defrost it and add ice. The rest of us go to the store and buy fruit juice. We don't understand the Baby Boomers' methods at all here.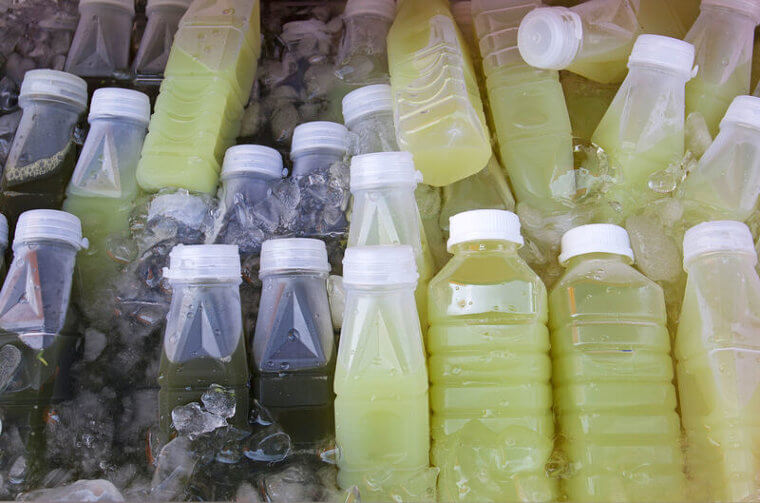 Juicing fruit is an expensive and unhealthy way to go about getting your five a day. Unless you've got the fruit in question growing in your back yard, then you're in for a shop with a hefty price tag, not to mention a hefty weight, taking into consideration the average fruit to juice ratio. Then there's the sugar. And the wastage of all the parts of the fruit you don't juice. Just go down the grocery store, get a sugar-free carton of your favorite flavor, open, and drink.

Diamonds
Right. This needs clearing up now. Diamonds are not anyone's best friend. This time, it actually is a conspiracy theory. Their value is artificial, as they are actually more plentiful than many other gemstones. They have been used as engagement stones for centuries, and in the 1930s De Beers started an aggressive campaign to associate the gem with betrothal and status. This campaign lasted until the mid 20th century and has made their diamond mines extremely profitable.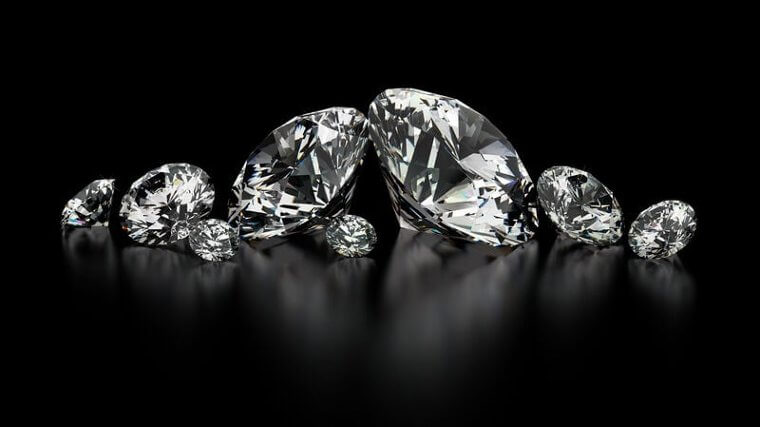 Diamonds are the fuel that dictatorships and child labor economies run on. They fund conflicts. Their pure, clear appearance could not be further from the truth. We may forgive Baby Boomers their pretty necklaces, as they have been brainwashed from birth to think of them as symbols of status and wealth, but you're not going to catch us wearing them when there are so many other stones to choose from.

Mall Shopping
Malls as a place to shop are so last year. Last decade, in fact. Nowadays, everything that you could want is available online, where it's cheaper, more convenient, and the choice is much wider. American malls are on the decline, with only aimless teens collecting at benches, eating junk food, and swapping friendship bracelets. Except, of course, for the Baby Boomers.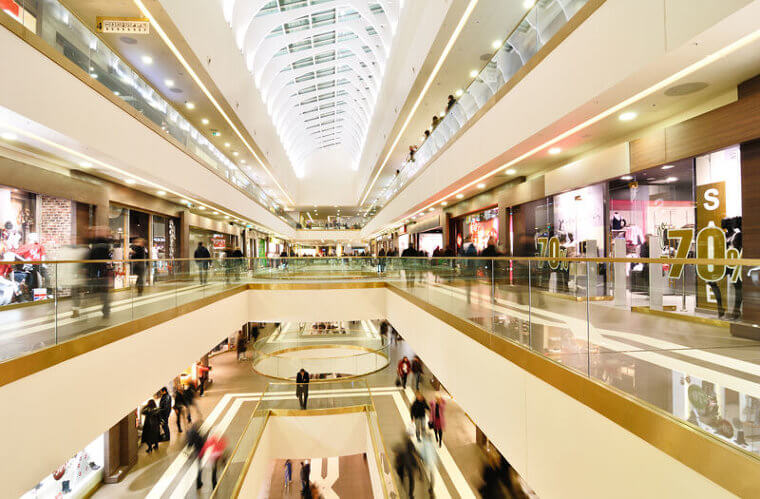 We guess that it's a vicious circle. Only Baby Boomers buy anything at an actual shop, especially in the current COVID-19 climate. Therefore, the shops you find there cater to the Baby Boomers. We're less and less likely to ever set foot in a commercial center, and we just can't understand what it is about them that the older generation finds so attractive.

24-Hour News
Back in the day, the news was on once or twice a day. There would be a round-up of the newspaper headlines in the morning, and then the broadcast news program somewhere around primetime. Then, in 1980, CNN made the first broadcast from its all-new, 24-hour channel dedicated to news and news alone. It was revolutionary for the main TV watchers of the time - the Baby Boomers.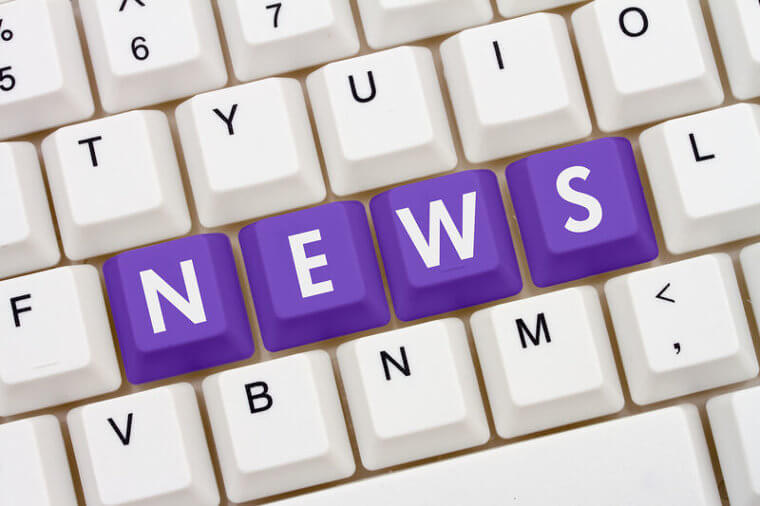 Nowadays, the most in-depth discussion of current affairs takes place on social media. You can look up whatever you want and get six different opinions on it in 30 seconds on Google. But the Baby Boomers still insist on watching their cable news channels. We can't fathom why. It's keeping a fair few broadcasting journalists in work, though, and a lot of tech-ignorant ranters off of the comments sections, so we guess it works out well for everyone!

Bar Soap
Here's a question: Why do Baby Boomers use bar soap? Answers on a postcard, please, because we have no idea. Bar soap is sticky and slippery at the same time, which basically flouts the laws of physics and the laws of 'ew, I'm not touching that' all at the same time. Not only that but when they get small, they're impossible to use.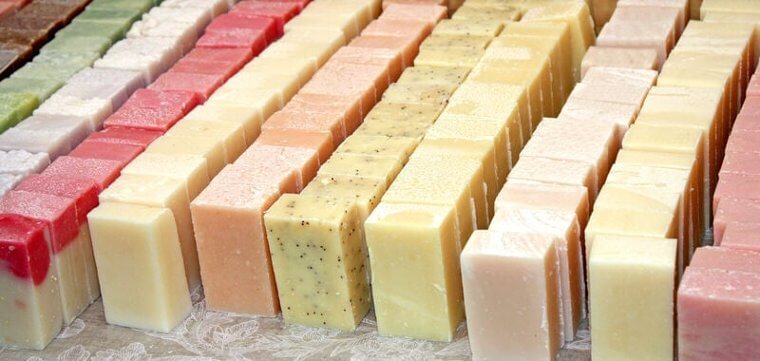 Even worse, because it touches on the pointless stuff taking up space nerve, are the people that put the bar soap out for display purposes only. It's soap, guys, not porcelain! The rest of us are using liquid soap. It's better for our skin, and it's a lot more convenient. We do not give ourselves all-over washes in front of the sink, either, although some of remember our mothers making us do it as kids. What do they think a shower is for??

Landlines
Do you remember your home phone number from when you were a kid? It's a defunct skill nowadays, as most of us don't even know our own number. Everyone is programmed into our contacts list, and we just have to search for, or even speak, their name to make the connection. Unless you're a Baby Boomer. You've still got a home phone, haven't you?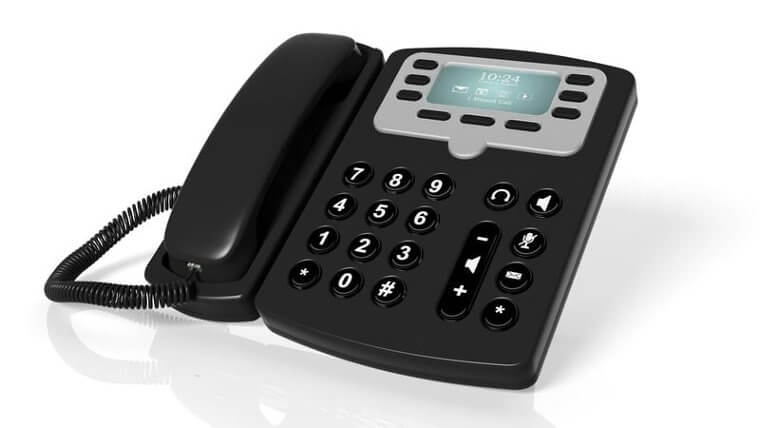 Even if the phone company doesn't do landlines anymore, we bet that you've got a SIM card that just stays in a fixed phone. We can't get on board with this. Why on earth do you want a phone that is fixed to one place? Why would you want to have to get up to answer it? Why do you want to go through all the button pressing that's involved with a digital phone when you could just swipe or speak on a smartphone?

Metal Detectors
This looks like a fun hobby - not. Wandering around your local woodland or beach waving a metal stick in front of you, being careful to comb the ground methodically... You can't even get a good conversation going, in case you miss the beep that indicates that you've found buried treasure. Wait, what? We might have a go if it's going to be worth something...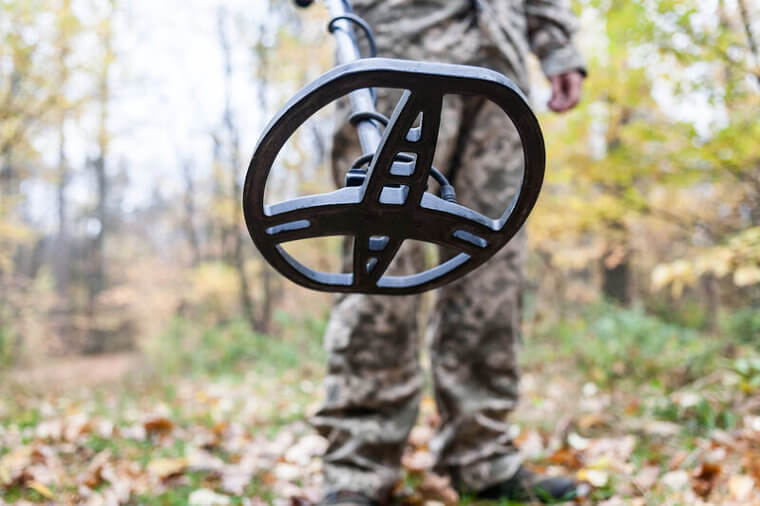 Don't hold your breath. Most of these areas have been detected to death by thousands of Baby Boomers, who seem to love the odd pastime. All they ever seem to come up with nowadays are bottlecaps or the occasionally dropped penny. If it's okay with you guys, we'll stick to thrift stores. At least we'll end up with something we want, most of the time, even if it's not Viking treasure!

Paperwork
Paperwork is soooo last century. Whether it was an untidy pile behind the sofa or a meticulously organized filing cabinet, most of us had some sort of paperwork storing system back in the day. Today, of course, there's no need for it. Most of our contracts; utility, TV, insurance, etc, all have online payment. It goes straight out of our bank account and into theirs.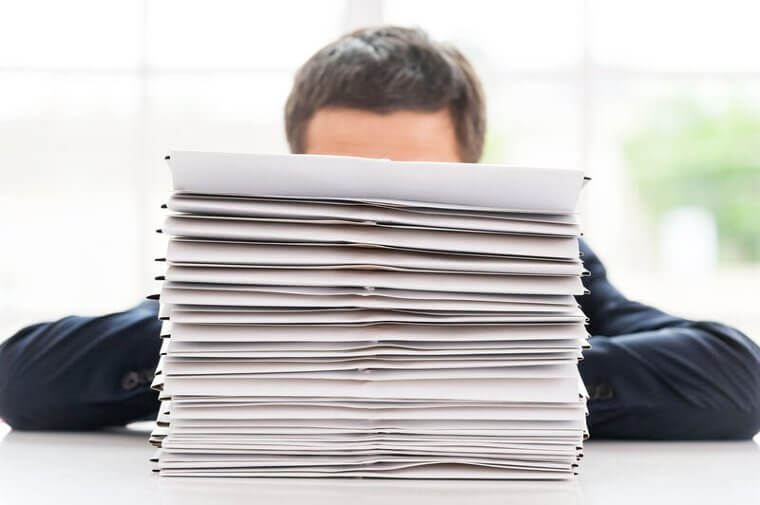 The records are accessible through the websites, and the contracts are stored online. Communication can be done through email, message, or chat. So why, in the name of all that is good, do the Baby Boomers still have those paperwork piles? It takes them forever to find anything when they have to go through the lot, and it's a massive waste of paper and space. In our opinion, the best thing to do with it all is to burn it.

Knick-Knacks
Marie Kondo has no precedent in the US, and that, ladies and gentlemen, is a crying shame. Our parents' and grandparents' houses are stuffed full of useless ornaments, vases, china, and mementos that do nothing whatsoever except gathering dust. It's worse than the potpourri. At least that made the place smell nice. Baby Boomers houses usually have too much furniture, and that's because they need the surface space for all the knick-knacks they insist on having on display.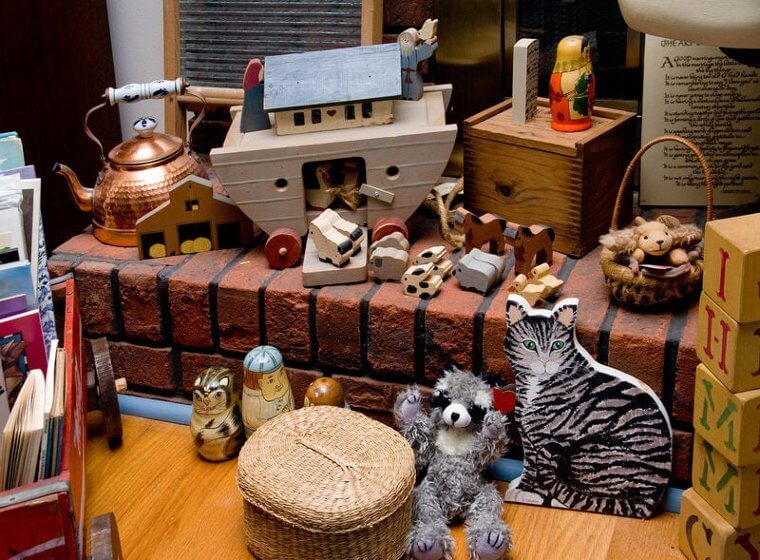 These are clutter-free days. Unless a strong emotion is attached to a thing, we don't need it. We don't have time to clean and maintain it, and we don't have room to put it anywhere. We are a generation of space-savers. We like nifty ideas like turning your stair risers into drawers. You can keep your fusty, fussy ornaments, but don't whine at us about how much housework you have to do!

Airbrushed T-Shirts
Apparently, it's super clever to have a print on a t-shirt that looks like it's been airbrushed on. That's what they tell us the case was forty years ago, anyway. We don't see it. There are fashion trends that have stood the test of time, and there are those that live a short, era-specific life and should never be seen again. Airbrushed t-shirts are one of the latter.

In fact, we can't fathom how these shirts ever got made in adult sizes. When you consider your average Baby Boomer's opinion of graffiti, why on earth do they want to adorn their clothes with it? Anything airbrushed should be strictly kid and teenager territory. Anyone adult wearing one needs an intervention, and we don't care how old you are!

Personal Emails
Yes, girls and boys, technically such a thing exists. It is possible to send an email to a friend or family member, just to swap some news. In fact, Baby Boomers make a regular practice of it. The rest of us gave up on the idea some time ago and now use messaging apps to keep up to date with the people in our lives.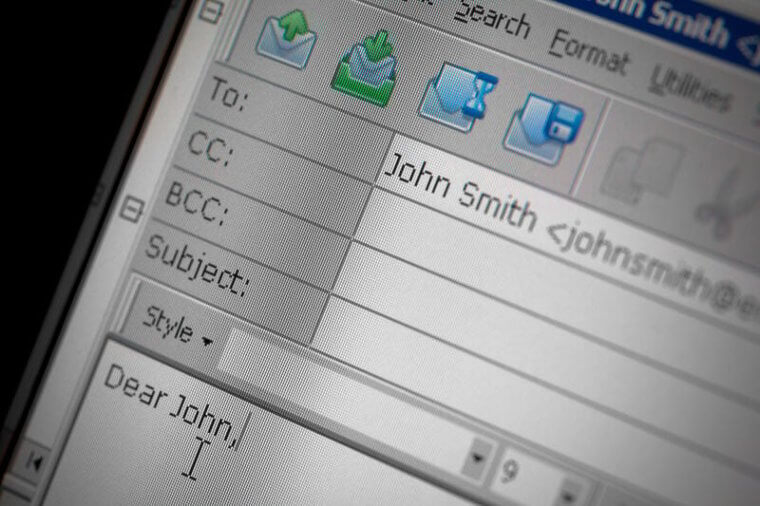 It's quite annoying, in fact, because then Aunt Sophie gets upset with us when we don't answer her - but we didn't realize that she'd sent us anything because we never check our inboxes. When we finally do so, we can't see if she's even seen it. Why can't she just WhatsApp us? Luckily, they're all pretty good at answering each other, and so the tradition survives...

Ironing
Ha! This has been a bone of contention between us and our mothers for decades. The grimaces and shocked looks when they realize that we intend to go out looking like that. The reprimands - 'Don't you think that dress/shirt/scarf/pair of underwear could do with an iron?' Mom, who the hell cares if my underwear is crease-free??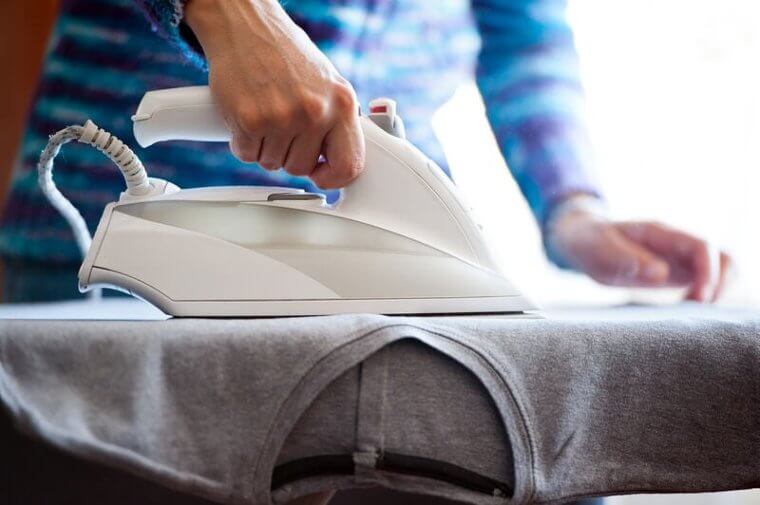 Yes. There are occasions that require a sharper look. Some of us even have an iron that we can uncover from the bottom of the cupboard to address the problem. But Baby Boomers will spend hours going through their ironing pile. We know someone with a subscription to TCM just for watching while they iron. But modern fabrics have come a long way, and we don't have space or time to waste on getting rid of creases.

Racquetball
Let's see... Stuck in a small box of a room with one or two other extremely sweaty people, a ball and a racquet, or bouncing around an open-air tennis court, the breeze caressing you as you hit balls to your suitably distanced opponent... It's a tough one...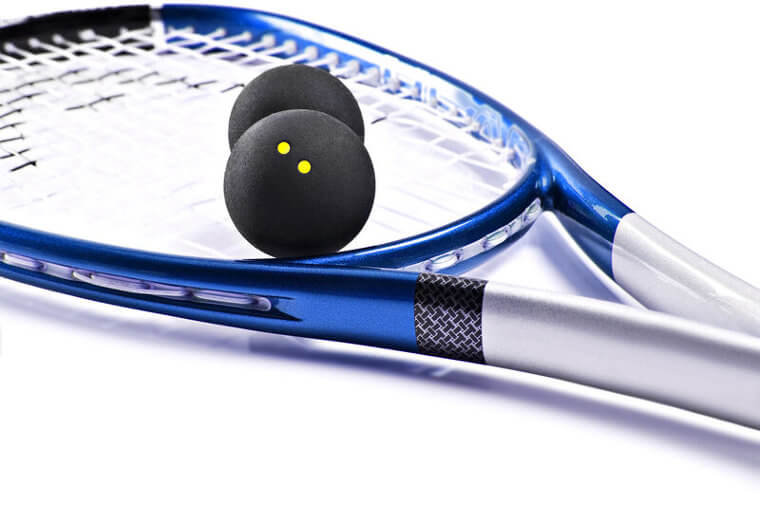 Why do middle-to-late-aged men love racquetball? Is it some sort of old-world manly endurance thing? It's a fast-paced game, certainly, so it's a great way of burning calories, but really the only advantage is that you never have to run too far to retrieve a missed ball. Maybe that's it - the best-kept secret of a generation - they can't hit a ball for love nor money!

Throw Pillows
Cushions that are just there to make the place look nice are a pain in the butt. If you're sitting on a couch, perched on the edge due to the volume of pillows stuffed behind you, we guarantee that you're visiting Aunt Edna. The Baby Boomers love to cushion up any available soft surface. You can even find the things in their cars, and it takes five minutes to find the bed before you get in it if you're lucky enough to be invited to stay over.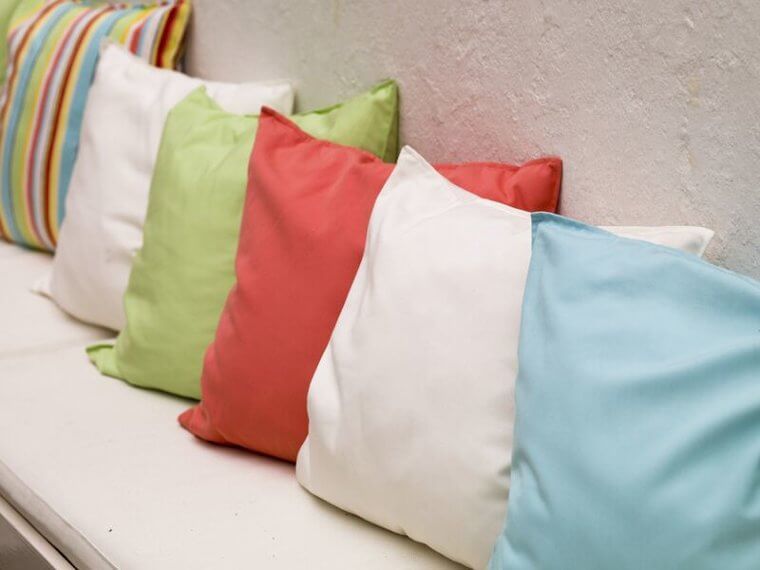 We've said this before, but we don't get it. Why would you want to add so much extra fabric to wash? Plus, often, they have to be dry cleaned, or they go lumpy. If you don't like the bed linen or sofa upholstery, get something different. Covering it up with pillows doesn't work. One or two tried and tested pillows for comfort will greatly enhance a soft furnishing. 300 weirdly shaped, shiny, scratchy, decorative pillows do not.

Procedural Police Shows
Peer through the window of a Baby Boomer's house, and you'll see the TV flickering in the corner. Chances are that it's tuned in to either a 24-hour news channel or a home shopping channel. But there's one other type of program that you might see, and that's a procedural police drama. NCIS. Law & Order. Even reruns of Miami Vice. They just love to see a fiendish crime dramatically solved.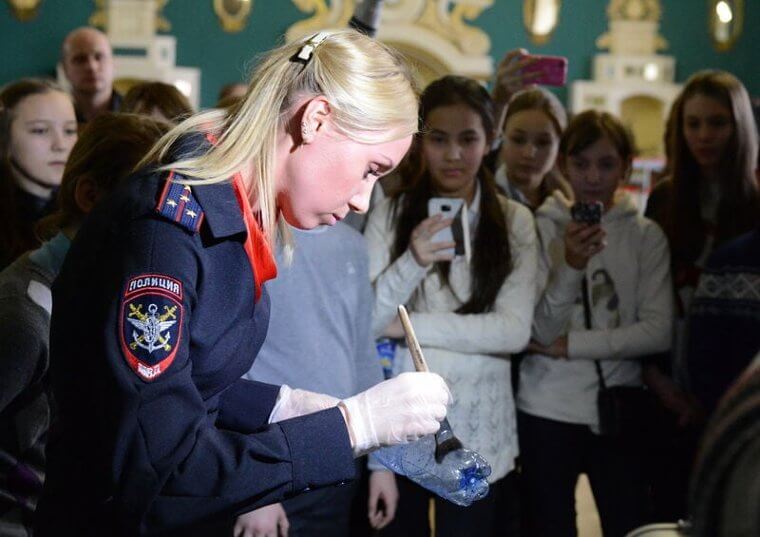 We're not knocking police dramas. We've watched Hawaii 5-0 and Bones. The problem, however, is of predictability. Every episode is the same old thing with a new coat and hairdo. After the first series, we're bored. We like evolving storylines, character development, that kind of thing. We do appreciate, however, that the older you get, the less open to change you are. If you like knowing what you're going to get each time, then these are the shows for you.

Fossil Fuels
In 2017, a Pew Research Center survey compared Republican Millennials to Republican Baby Boomers. The subject was fossil fuels and how they're perceived. The results showed that 75% of Baby Boomers support increased use of fossil fuels, compared to 44% of Millennials. Also, 45% of Millennials admit that they see the effects of global warming, in comparison to 15% of Baby Boomers.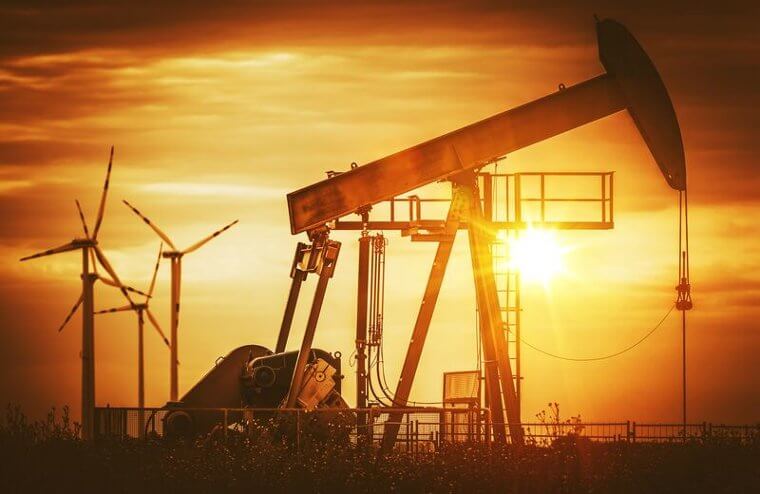 Add all that to a Baby Boomer's preconception to believe conspiracy theories, and we're never going to get them to change their minds or their habits. They use more fossil fuel than any other generation, and they don't feel guilty about it. They deny the measurable toxic effects our planet is being subjected to. But hey, it's okay for them, right? He who dealt it won't get to smell it in the decades to come, because the majority will have passed on. Cheers, guys.

Fuzzy Toilet Seats
Nothing and we mean nothing, screams Grandma's house more than the softcover installed on the toilet seat. It might be a shag carpet. It might be beautifully embroidered hummingbirds. We always cross our fingers that it's not brown, at least. But the overwhelming question is, why is it at all? In what universe is it a good idea to put something fuzzy where people do their business?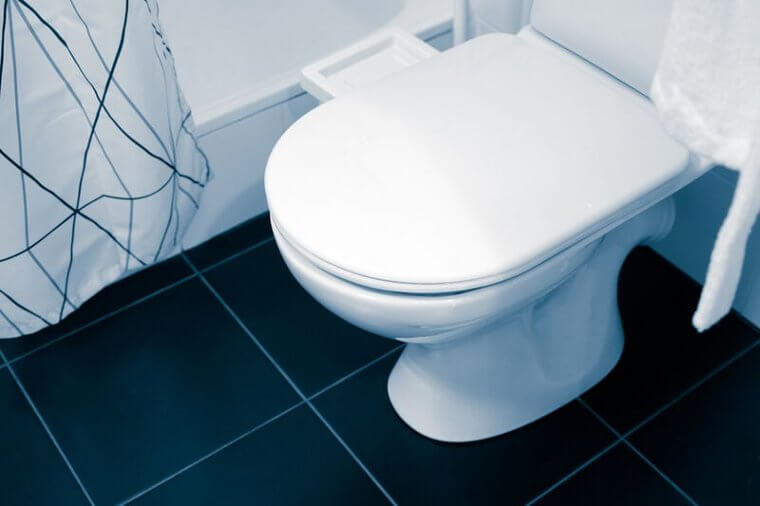 It's not even as if it's used when using the toilet. The only benefit reapable from it is if you feel the need to sit on the closed toilet lid for an extended period of time, and if that's what you're doing, please feel free to keep your reasons why to yourself. It may be machine washable, but unless it's wipeable between every transaction, we don't want it anywhere near our backsides.

Cable TV Packages
We really wish that we could make the Baby Boomers see sense on this one. They are spending way too much money on something that they could be getting for a fraction of the price. But they still insist on forking out for a full cable package every month instead of streaming what they want to watch when they want to watch it.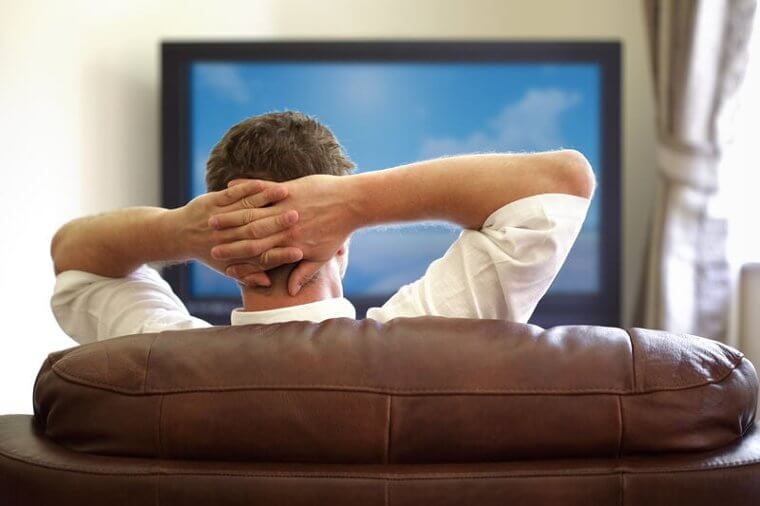 We suppose it's the 24-hour news channels, the shopping channels, and the endless cycle of repeated procedural police shows that do it. The cable companies know who their big-spending audience is, and they cater to them. They just can't compete in a tech-savvy world where the latest shows are at our fingertips to be played and paused at our convenience.

Mayonnaise
For a generation that bought everything ready-made, it might come as somewhat of a surprise to know (at least for the younger ones who didn't grow up with it) that the Baby Boomers like to make their own salads. We do, however, use the term loosely. As far as a Baby Boomer is concerned, if it's put together in a bowl and united with a generous helping of mayonnaise, it's a salad. We beg to differ.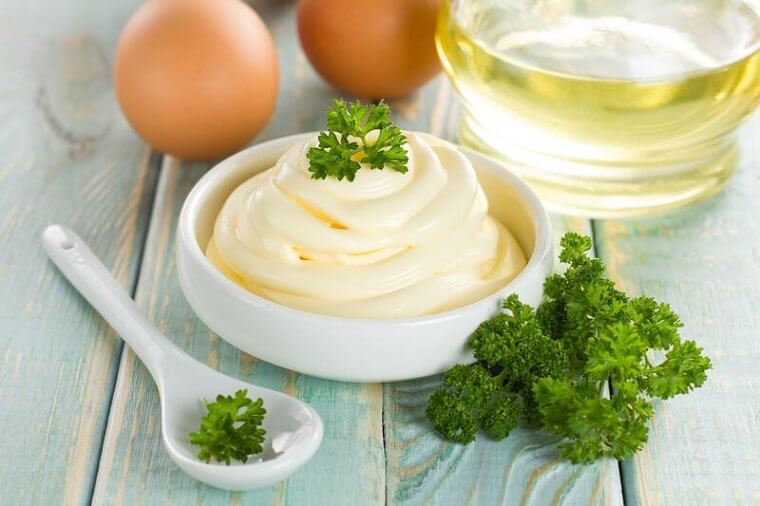 Putting mayonnaise on something isn't enough. No amount of the stuff will make us believe that broccoli and apples tossed together is acceptable. No-one should have to eat marshmallow and Jell-O in the same bowl as a giant dollop of Miracle Whip. In fact, we're taking that jar of mayo, thanks. No, you're not having it back.