As Donkey wisely said in Shrek, 'Celebrity marriages, they never last, do they?' It's an unfortunate stereotype that a fair few Hollywood starlets have come to prove accurate. It's understandable when their job and fame require them to be constantly in the spotlight. But when there are children involved, separations and custody arrangements can become more than a little messy.
Brad Pitt and Angelina Jolie
Brad Pitt and Angelina Jolie have been a long-time couple, so ingrained in pop culture that they're commonly referred to by their couple name of Brangelina. They had been together for seven years when they became engaged in 2012. Two years later the couple married, but the marriage would only last two years before Jolie separated from Pitt for 'irreconcilable differences'.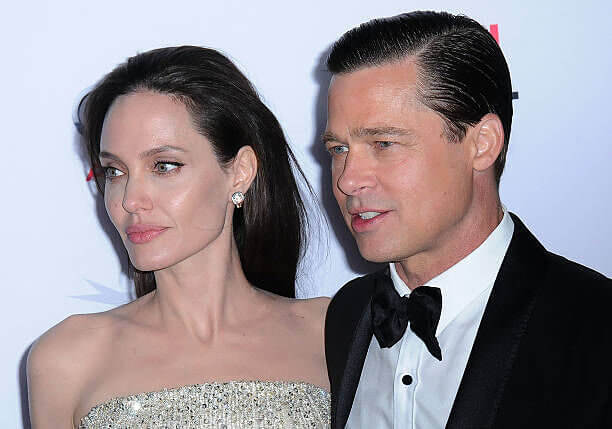 Pitt and Jolie have six children, three biological and three adopted. According to a close source, they have worked on co-parenting by using an app called OurFamilyWizard to coordinate schedules. It's described as 'one of the most beneficial tools for their family in terms of keeping things moving forward in the best amicable terms possible'. With six kids, they might need a lot of coordinating!
Elin Nordegren and Tiger Woods
Tiger Woods is famed not only for his golfing wizardry but also for his scandalous extra-marital affairs. He first married Elin Nordegren in 2006, but the couple would split in 2010, just four years later. They had two children, a daughter, Sam Alexis, and a son, Charlie Axel.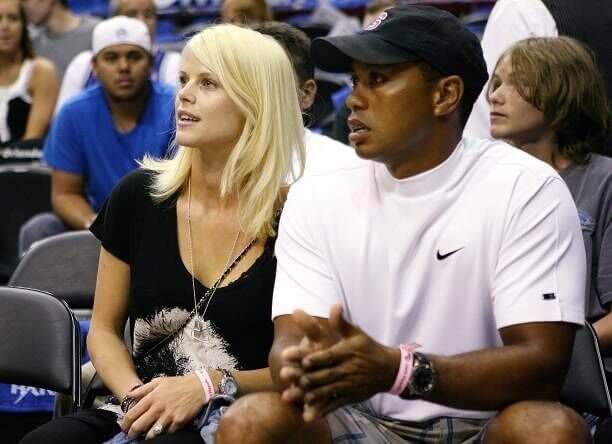 Both Woods and Nordegren have moved on to new romantic partners, and despite Woods' bad press, they have managed to stay friends as they co-parent. After all, putting the past behind you is the only way you can move forward!
Bradley Cooper and Irina Shayk
Actor, Bradley Cooper, and model, Irina Shayk, ended their four-year relationship in 2019. They first started dating in 2015, and together had a daughter in 2017 named Lea de Seine. Because of their young daughter, both wished to keep it 'civil' and work as a 'team'.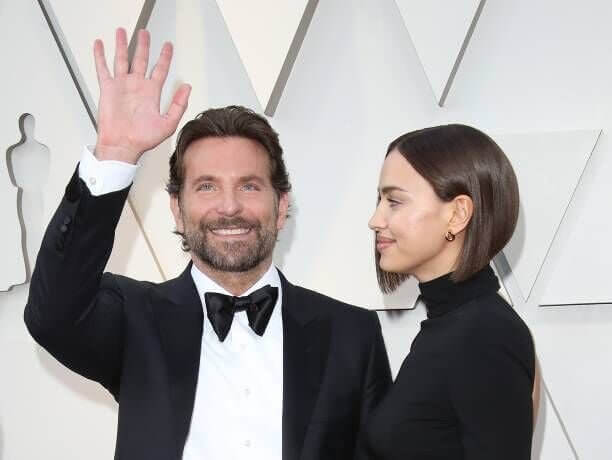 Many couples manage to make childcare arrangements without the need for legal intervention, but Cooper and Shayk decided a lawyer was needed to ensure they could 'coordinate to make sure their daughter is always with one parent'.
Denise Richards and Charlie Sheen
Following their split in 2006, Denise Richards and Charlie Sheen's road to co-parenting wasn't easy. The actors were first engaged in 2001 and married the next year. The separation was first filed before their second daughter was even born. Along with the separation, Richards also sought a restraining order against Sheen, claiming that he had made death threats. This was granted, and Sheen could only see his children on supervised visits.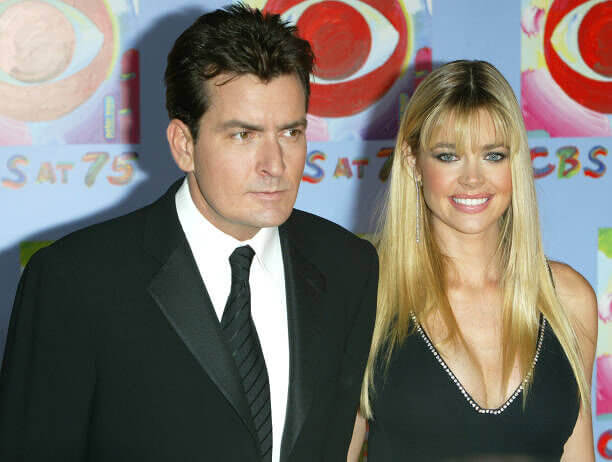 Richards received full custody in 2010, but by 2012 the ex-couple were finally on good terms. Richards has since said, 'There's a lot that the kids don't know about their dad, and I want to keep it that way. Even though he's Charlie Sheen, that is still, to them, their dad. I never talk badly about him and I want him to be part of their lives because I met a lot of the women that Charlie entertained and a lot of them had father-daughter issues. And I do not want that to be our girls.'
Orlando Bloom and Miranda Kerr
Orlando Bloom came to fame due to his performance as Legolas in the Lord of the Rings franchise. The actor went on to marry Victoria's Secret model, Miranda Kerr, in 2010. Their son, Flynn, was born just a year after the wedding, but the relationship was over by 2013.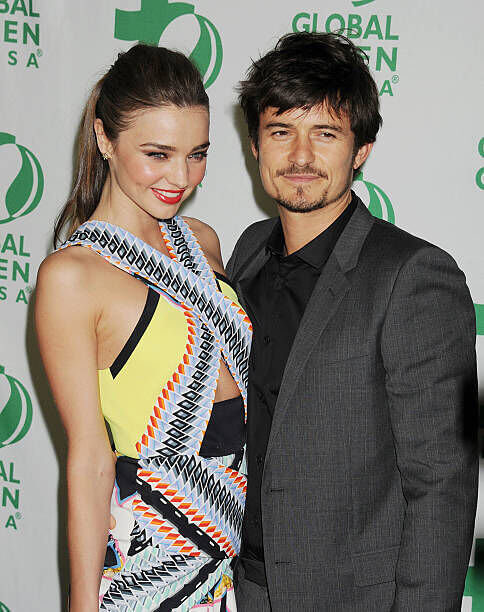 However brief their marriage was, their bond has remained, and ever since they have stayed on good terms for the sake of their son. Orlando has previously said, 'We co-parent really well.' Kerr herself has said, 'I think it's really important to have two happy parents… [Bloom's] a great dad. I'm really lucky to have him in my life.'
Shaquille O'Neal and Shaunie O'Neal
Shaquille O'Neal was married to Shaunie O'Neal until 2009. They first met in 1996 and finally married in 2002. The relationship ended due to rumors of cheating. The ex-basketball player had four children with Shaunie, named Shareef, Amirah, Shaqir, and Me'arah. Shaquille spoke of their relationship, stating, 'It's a man's job to protect and provide. That's it.'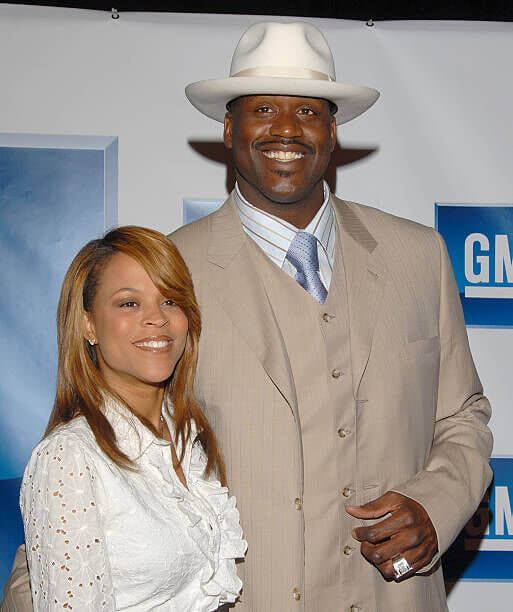 Both Shaquille and Shaunie have children from previous relationships, with Shaquille co-parenting with Arnetta Yardbourgh for their daughter Taahirah, and Shaunie sharing a son Myles with her ex.
Alec Baldwin and Kim Basinger
Alec Baldwin and Kim Basinger had their daughter, Ireland, in 1995. Baldwin is known for his work on Saturday Night Live. He split up with model, Basinger in 2002, before marrying Hilaria Baldwin, a yoga instructor. Hilaria has spoken about being a step-mother on Instagram, writing, 'My relationship with [Ireland] has been so successful because I never tried to step in as her mommy.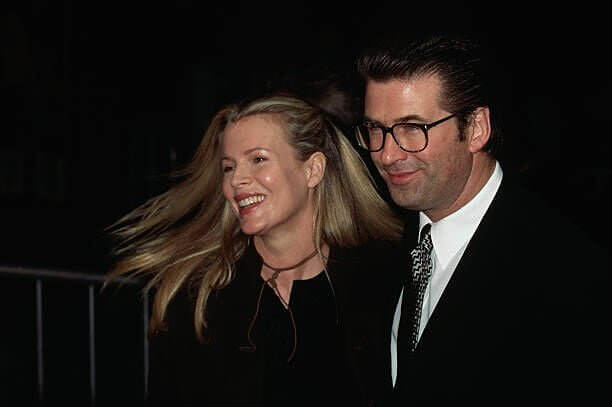 'She has a good mother, who I have tremendous respect for...and I put myself in Kim's shoes: if my children ever had a stepmother, I'd want her to let me be number one. ... We have never had a fight or a bad moment. Nor have I with her mother.' It's great to see exes and new partners working together without bitterness for the sake of their children.
Bruce Willis and Demi Moore
Together, Bruce Willis and Demi Moore had three daughters - Rumer, Scout, and Tallulah. The couple unfortunately split in 2000 but continued to co-parent together, even staying friends as they did. So close was their relationship that both Willis and Moore attended each other's second wedding.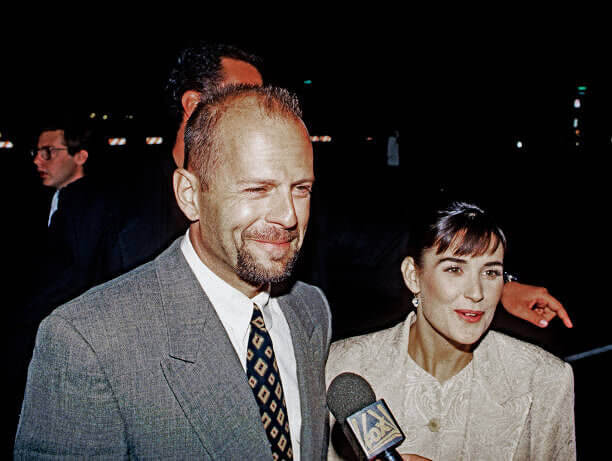 The couple has also chosen to not talk about their split, in order to help their daughters adjust. Their eldest daughter has spoken about how the pair would still meet for celebrations, making separation a less painful process for the family.
Reese Witherspoon and Ryan Phillippe
There are some couples who everyone roots for, and in the '90s, one such couple was Reese Witherspoon and Ryan Phillippe. Unfortunately, their romance came to an end in 2006, but they still work together to co-parent their shared children, Ava and Deacon.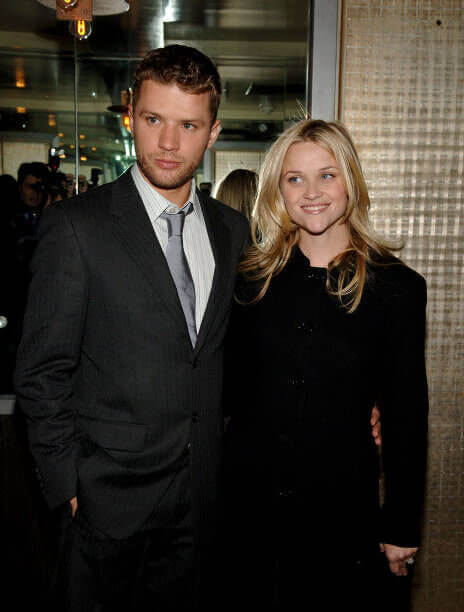 They have been photographed attending events like soccer matches together, especially if they need to support their child. Phillippe once said that as a separated parent, you should learn how not to put yourself first.

Jennifer Lopez and Marc Anthony
During the course of their relationship, Jennifer Lopez and Marc Anthony had twins, Maximilian and Emme. But separation came in 2014, causing them to need to stay close and co-parent. Following the separation, they've even managed to work and perform together, with one song involving an on-stage kiss between the exes. Lopez has declared that they are like 'best friends' and that together they're 'in a really great place'.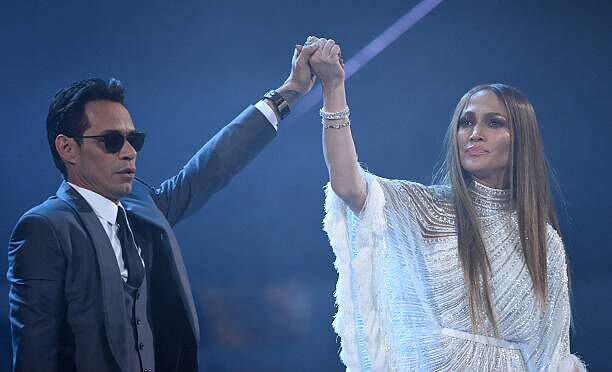 Despite initial difficulties with forgiveness following their separation, Lopez is now able to say, 'I feel it's my responsibility as a mom when their dad is not there to let them know that their dad loves them very much because that's the doubt that they have when he's not around or they haven't seen him. That's my job to do that the same way it's his job when he's with them to say 'Mommy is working and she loves you.'
Mariah Carey and Nick Cannon
Mariah Carey and Nick Cannon had twins together, named Moroccan and Monroe. However, their marriage ended in 2014. Cannon has also spoken publicly about putting his children first, as so many other celebrity couples try to do with their family in the spotlight.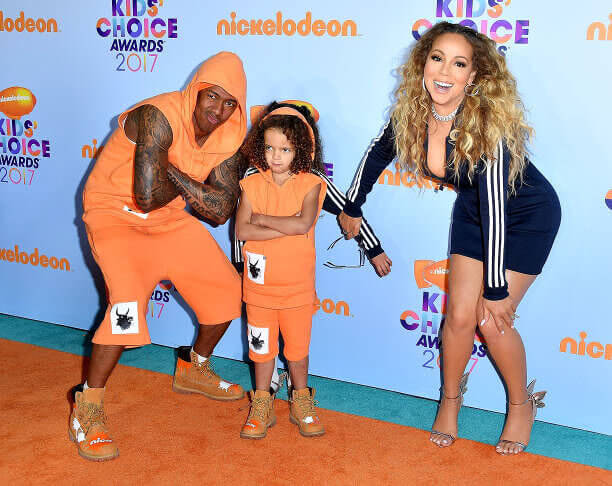 Nick said, 'You put the kids first… then when you understand that you have unconditional love for these human beings and you want the best existence for them, then you put whatever differences you may have had aside. A lot of times, when you think about breakups in relationships, it's usually over ego. If you can remove your ego from that and make it about your loved ones, then that's what it's about.'
Drake and Sophie Brussaux
Rapper and actor, Drake, first met artist, Sophie Brussaux, in 2017. Not long afterward, their son, Adonis, was born. It is rumored that Drake wasn't delighted about the idea of having a child at first, asking Brussaux to have an abortion and questioning if the child was actually his.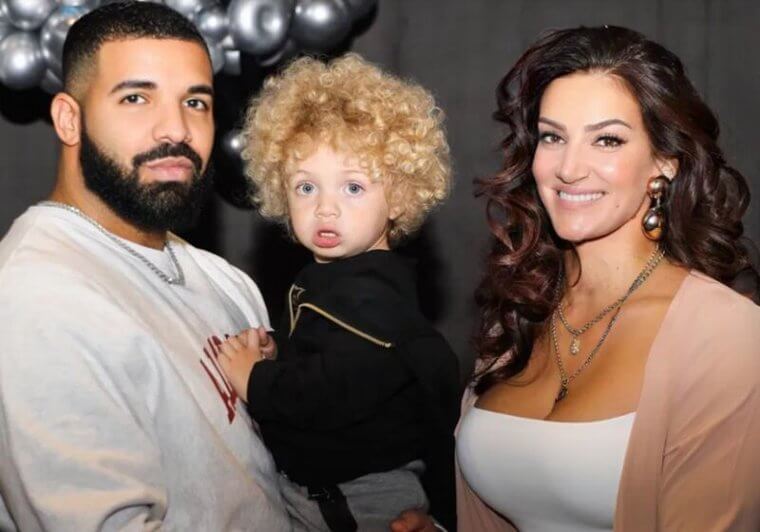 But he did also say that he would 'do right' by the child if he was the father. This turned out to be the case, and although Brussaux and Drake are no longer a couple, they do work together to raise Adonis, sharing custody and both living in Toronto.
Hilary Duff and Mike Comrie
Previously a teen icon, Hilary Duff went on to marry Mike Comrie in 2010. Comri previously played for the NHL, and two years after their marriage, the pair had a son named Luca. Just another two years later their marriage ended. But, for the sake of their child, they have also chosen to stay friends and celebrate close occasions together, such as birthdays, days out, holidays, and even traveling on vacation.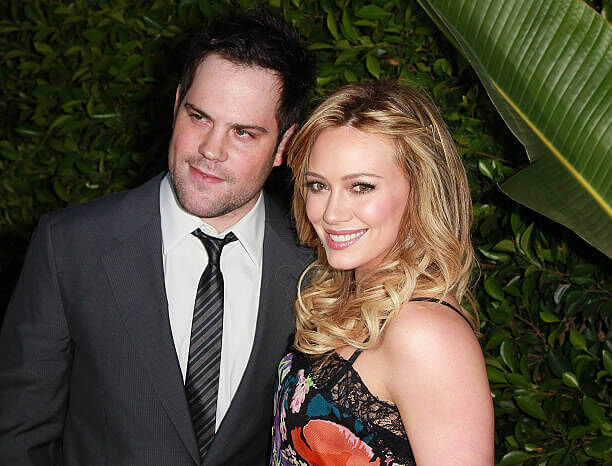 We're sure that their son must welcome this united show of support, and Duff appreciates her ex-partner and his commitment to their child. Duff has said, 'We're so ingrained in each other's lives. I wouldn't choose anyone else to co-parent with. We are really good friends and care a lot about each other.'
Lil Wayne and Antonia "Toya" Wright
Rapper, Lil Wayne, became a teenage parent with partner, Antonia 'Toya' Wright. Reginae Carter, their daughter, was born when Wayne was 16 and Wright was only 14. Their relationship progressed to marriage, but this ended in 2006, and the pair split.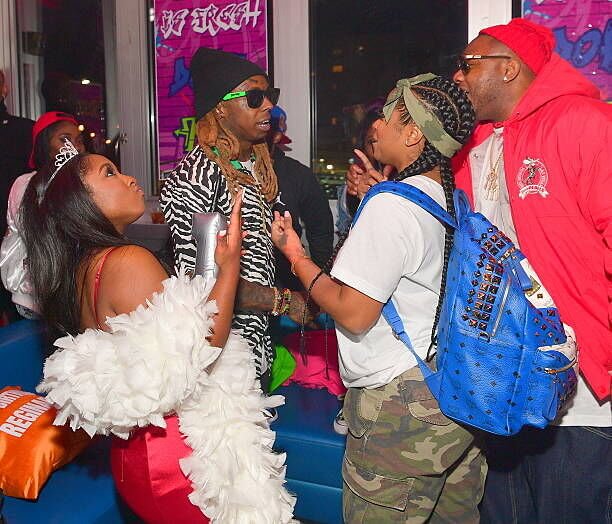 For the sake of their daughter, they stayed friends. Wright spoke about their family life in 2014, saying, 'We're grown. We're friends. I'm married. He's in a relationship or whatever… his little situation. And we're good friends. We do a great job co-parenting. We laugh about this stuff now'.

Drew Barrymore and Will Kopelman
Drew Barrymore and Will Kopelman were only married for four years. The pair split in 2016 but stayed friends as so many other couples manage to do for the sake of their kids. Barrymore and Kopelman had two daughters together, Olive and Frankie. Barrymore is famous for her wide array of cinematic and TV performances, from E.T. to The Santa Clarita Diet.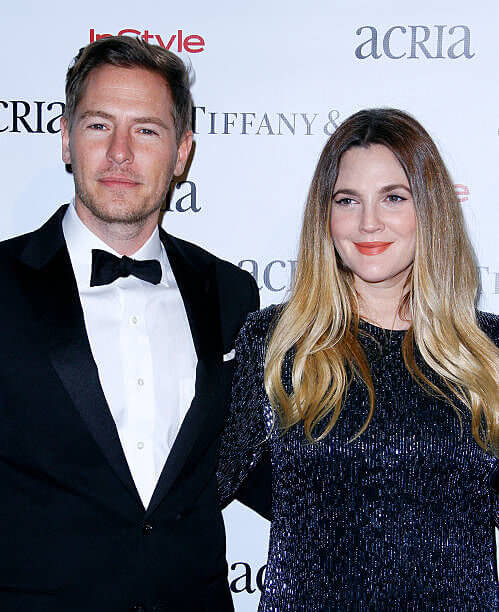 Their modern arrangement has been shared on their Instagram accounts, and Barrymore has publicly said, 'We are a family. My friends are my family my whole life… they're my family. Will's family is my family, and my daughters are my family. I never thought I'd be so lucky to have so many families!'

Diddy and Kim Porter
Diddy has a total of six children, four of them with Kim Porter. The rapper, born Sean Combs, was in a fluctuating relationship with Porter between 1994 and 2007. Despite an end to their romantic relationship, they still spend time together on holiday, trips out, and for their childrens' birthdays.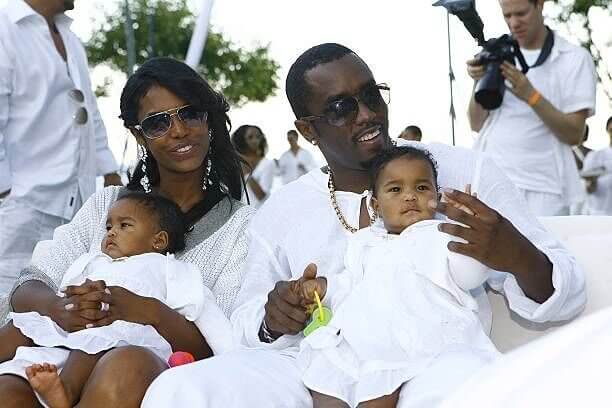 Diddy even celebrates Porter on her own birthday, posting on Instagram in 2017, 'This just in from my baby mama! From whatever Fabolous place in the world she is. She won't tell me lol. HAPPY BIRTHDAY BABE LIVE YOUR BEST F—– LIFE FOREVER! Unapologetic BLACK LOVE'.
Heidi Klum and Seal
There were few celebrity matches as romantic as Heidi Klum and Seal. The couple even held a vow renewal ceremony every year following their wedding. But the honeymoon eventually ended and Seal and Klum separated in 2014. Together, they had four children who they worked together to raise.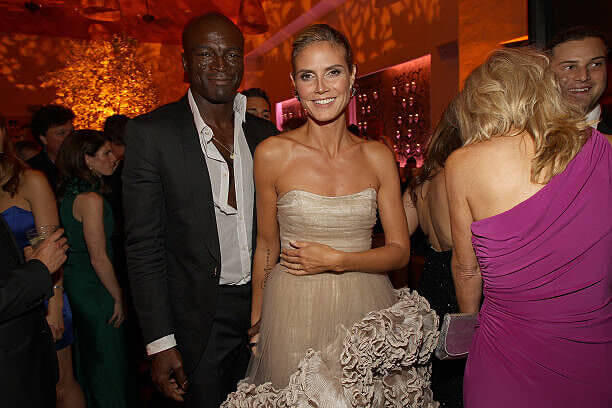 Klum has admitted that it wasn't easy but their family made it through, saying, 'It's never really easy, I guess, when you break up. There was probably a reason for it and it kind of takes its time but then, you know, we're always there for our children and always will be. You always make it work. You just do.' 
Channing Tatum and Jenna Dewan
Channing Tatum and Jenna Dewan were married for nine years, finally bringing their relationship to an end in 2018. They have stated that they still had a 'lot of love' for each other and were getting used to their 'new normal'.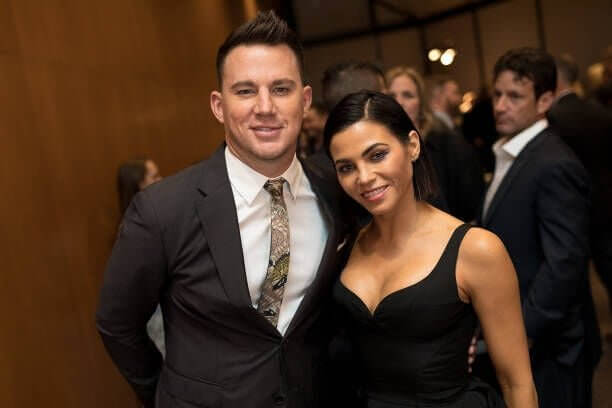 Dewan also said, 'We're in a very positive energy together, trying to be the best parents to Everly. We support each other.' Their breakup happened because of 'irreconcilable differences', despite their shared love and their shared daughter, Everly.
Kylie Jenner and Travis Scott
Kylie Jenner and Travis Scott had their daughter, Stormi, together before they broke up in 2019. They remained on such good terms that there were even rumors they were back together. This happened in October 2020, with fans speculating over the state of their relationship. A source close to the family revealed that 'There's a lot of love between Travis and Kylie, and they're even openly affectionate, and neither is in a place to be in a committed relationship.'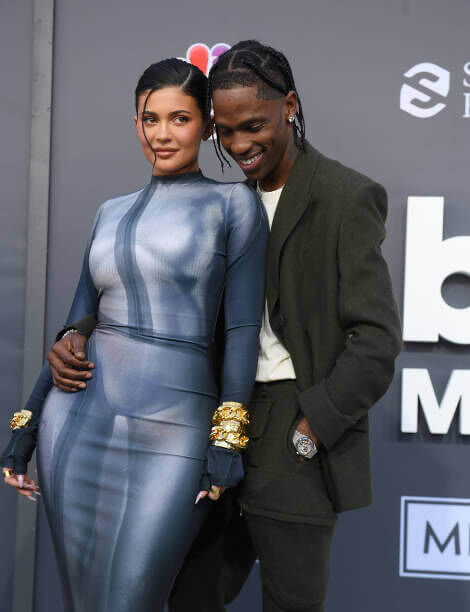 The pair have managed to stay close, even date other people, and co-parent their young child together. Scott has previously said that he will always love '[Stormi's] mommy', with Jenner declaring 'Our main focus right now is Stormi'.
Khloé Kardashian and Tristan Thompson
Another Kardashian to have her relationship fallout harshly in the spotlight is Khloé Kardashian. Just like Kylie Jenner and Travis Scott, it was rumored that Khloé was back with her ex-partner, Tristan Thompson. Together, they have a daughter named True who they co-parent together.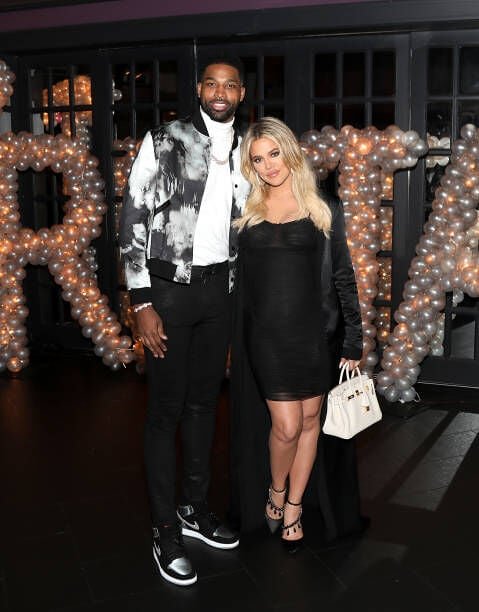 There's been no definite clarification over their relationship status, but either way, they are working together to look after their little girl, with some very sweet pictures being shared online of the three of them painting pumpkins together. 

Rachel Bilson and Hayden Christensen
Rachel Bilson was in a relationship with Hayden Christensen for a decade before their break-up in 2017. Bilson described their co-parenting efforts for their daughter, Briar Rose, as a 'work in progress.' She stated, 'It's a tricky one. And I don't know that there is any right way, necessarily.'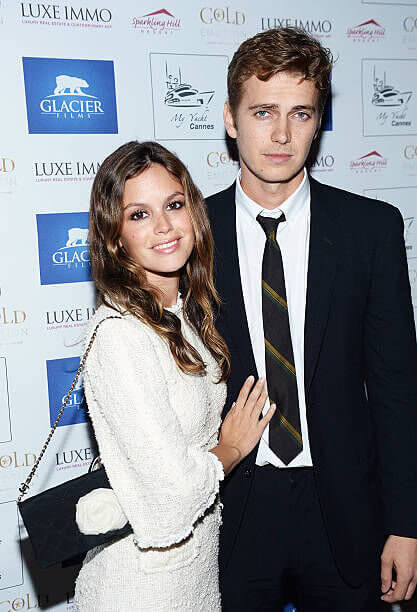 Their daughter was pretty young at the time of their split, and may not have fully understood the situation, with Bilson expanding that, 'We say Mommy has a house and Daddy has a house but she's pretty young to have an in-depth conversation'. Their main priority was Briar's happiness and security.
Ben Affleck and Jennifer Garner
Actors, Ben Affleck, and Jennifer Garner, were married for a decade, finally separating in 2015. Despite an end to their marriage, they still raise their kids as a unit, with Affleck still living at home for a time following their break-up. The pair have three children together called Violet, Seraphina, and Samuel.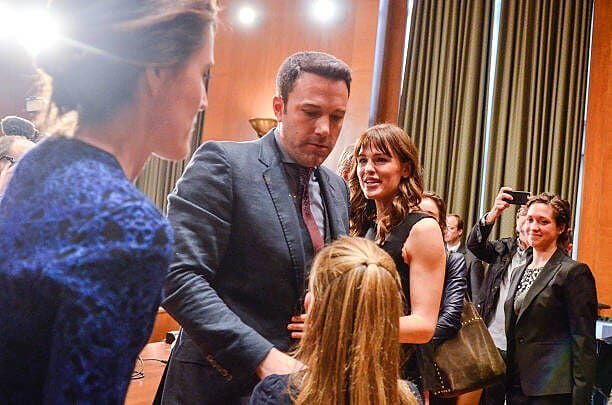 Affleck has said, 'We're doing our very best and we're putting our kids first and that's how we're focusing on our day to day lives and we don't know what the future's going to hold, but each step that we take is one where we prioritize our children and everything else comes second'.
Gwyneth Paltrow and Chris Martin
Actress, Gwyneth Paltrow, and Musician, Chris Martin, ended their relationship in a very unique way. They announced that they were going through 'conscious uncoupling' in 2014 after being married for 10 years. Despite the uncoupling, Martin and Paltrow still spend time together with their children, Apple and Moses.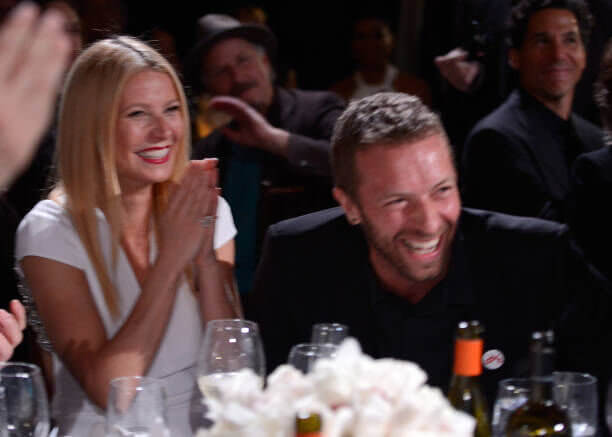 Paltrow has stated, 'Even though we're not in a romantic relationship, we're a true family and we like to do things to reinforce that we're a family for the children and for each other. He's like my brother. I'm very close to him.' Paltrow has also talked about the harder aspects of co-parenting, calling it 'imperfect'.
Courteney Cox and David Arquette
Friends actress, Courteney Cox, was married to David Arquette, but their relationship ended in 2011. Together, they have one daughter, Coco, and they work to co-parent together peacefully. Cox has stated in an interview that, 'You don't want to go in one house and have anything split.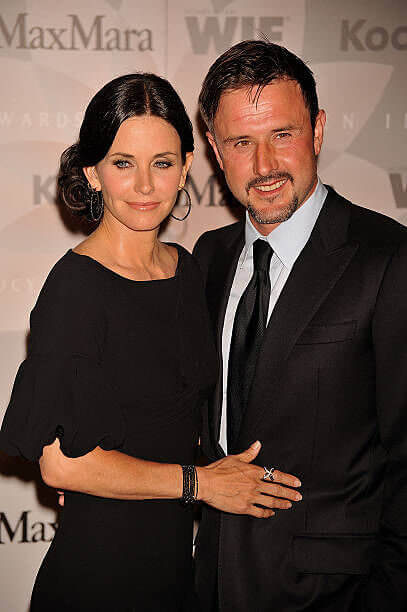 You want it to be harmonious in both places.' Cox has since had other romantic partners, such as Michael Keaton and her current partner Johnny McDaid, but has not remarried, despite a brief engagement to McDaid. 
Kourtney Kardashian and Scott Disick
The romantic and personal lives of the Kardashians are all laid bare in their reality TV show, so the pressure to keep up appearances must surely be strong when relationships end. Kourtney Kardashian was in a relationship with Scott Disick for almost 10 years, with the pair having three children together, Reign, Mason, and Penelope.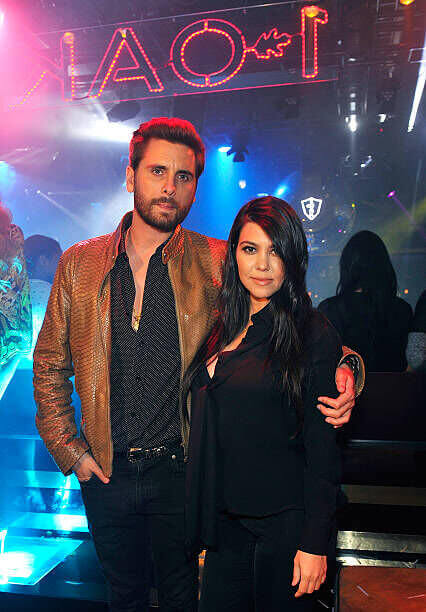 They continued to co-parent after the split, even taking their children to Disneyland together in 2017. They often appear on their show together and share messages of gratitude for each other on social media. 
Will Smith and Sheree Zampino
Before becoming one of Hollywood's biggest power couples with Jada Pinkett-Smith, Will Smith was first married to Sheree Zampino. Their marriage lasted three years, and they broke up in 1995. Together they had a son, Trey, and now Will, Zampino, and Jada have managed to co-parent and blend their families together. Jada spoke about their situation on Facebook, although the specific post has since been deleted.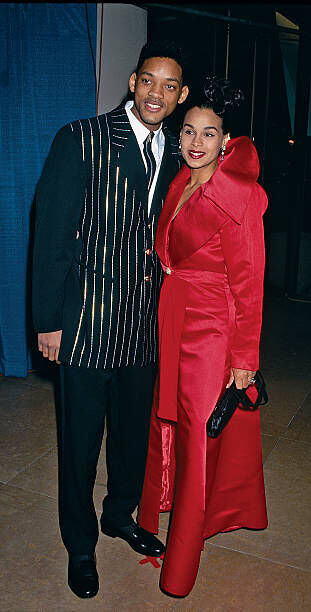 She said, 'When I married Will, I knew Trey was part of the package… Period! If I didn't want that… I needed to marry someone else. Then I learned if I am going to love Trey… I had to learn to love the most important person in the world to him… his mother. And the two of us may not have always LIKED each other… but we have learned to LOVE each other.'
Gwen Stefani and Gavin Rossdale
Back in the '90s and early '00s, pop sensation, Gwen Stefani, and her, partner Gavin Rossdale, were one of the hottest 'It' couples. But their fairytale came to an end in 2015. Despite the media attention, the ex-couple made their biggest priority their three children, Kingston, Zuma, and Apollo.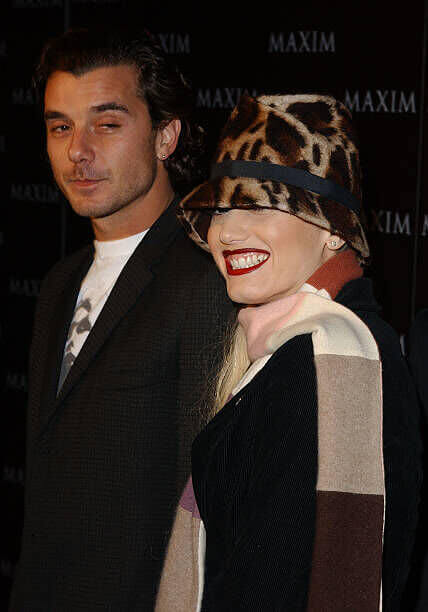 Both Stefani and Rossdale eventually began new relationships, as Stefani went on to date and eventually marry Blake Shelton, and Rossdale found a partner in Sophia Thornalla. But their joint children are still their main concern, with Stefani declaring that she has stayed positive throughout the separation. 
Lenny Kravitz and Lisa Bonet
Zoë Kravitz is an actress, singer, and model, and daughter of Lenny Kravitz and Lise Bonet. In 2015, she spoke about her parents' break-up in 1993, saying 'It makes things so easy that my parents are still very close.' When Lenny and Bonet split, they made sure to do their best to make home life as normal as possible.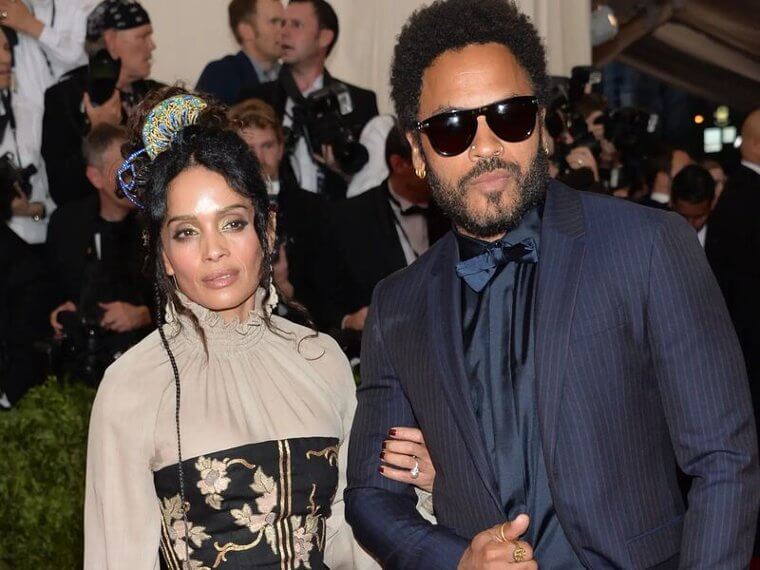 Lenny is still close with Bonet, even developing a relationship with the children she had with her second husband, Jason Momoa. He has even said that he thinks of Momoa as a 'brother', although getting to this point for their family took a lot of work. Zoë has said she finds it 'beautiful'.
Larsa Pippen and Scottie Pippen
Known for their role in The Real Housewives of Miami, Larsa Pippen, and Scottie Pippen were married for 19 years. Following their break-up, they remained on more than amicable terms, with Larsa stating that they were 'really best friends'.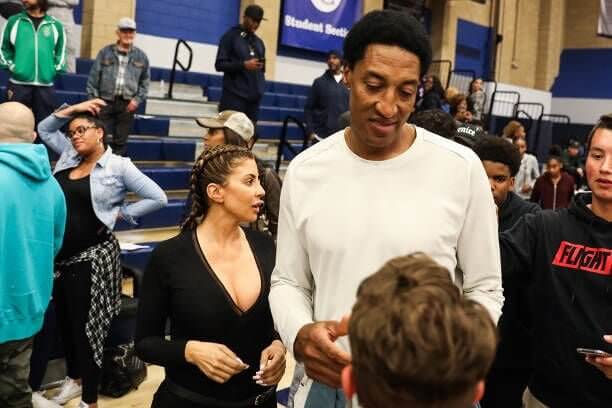 She also said, 'Our kids are amazing, and I feel like we both parent the same way. We're really traditional in the way we raise our children. That's really important.' Together, they have four children, Scotty Jr., Preston, Justin, and Sophia.
Kevin Hart and Torrei Hart
It's common for stand-up comedians to use their own life as inspiration for their routines, and while situations may be embellished, they can also reveal some pretty intimate details. Despite this, comedian and actor, Kevin Hart, made sure that he always talked well about Torrei Hart, his ex-wife, and didn't use her as the butt to too many jokes!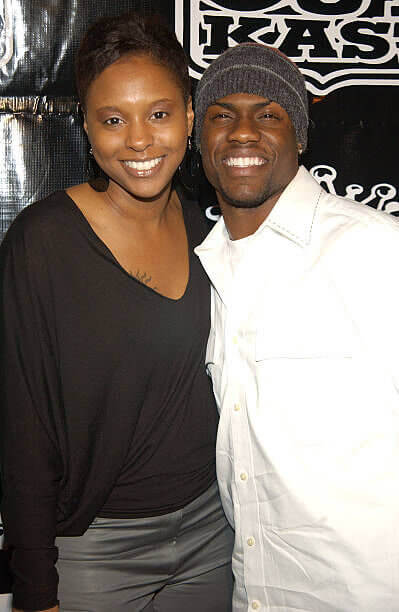 Before their break-up, the pair had had two children together, Hendrix and Heaven. Kevin has spoken about their relationship on Instagram, saying, 'It's important that my kids see their mother and father happy because we both deserve to be. As a man, it's my job to make sure the two most important women in my life have a relationship.'

Ashlee Simpson and Pete Wentz
Fall Out Boy bassist, Pete Wentz, was previously married to singer, Ashlee Simpson, and the pair had a son named Bronx together. Unfortunately, this relationship would end, with Simpson going on to marry Evan Ross, an actor. However, Wentz and Simpson are still on good terms for the sake of their child.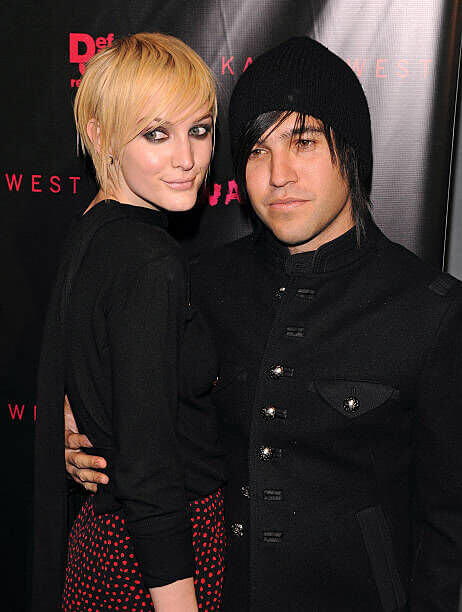 Perhaps it's the bond that two musicians can form that allowed this musical couple to make it work for the sake of their son or maybe it's just that as individuals, Simpson and Wentz are mature enough.
Megan Fox and Brian Austin Green
Megan Fox and Brian Austin Green had been married for 10 years, but their relationship came to an end last year in May. Both Fox and Green are actors, with Green being famous for his role on Beverly Hills, 90210, and Fox having had many big movie roles. Together, they had three sons, Noah, Bodhi, and Journey.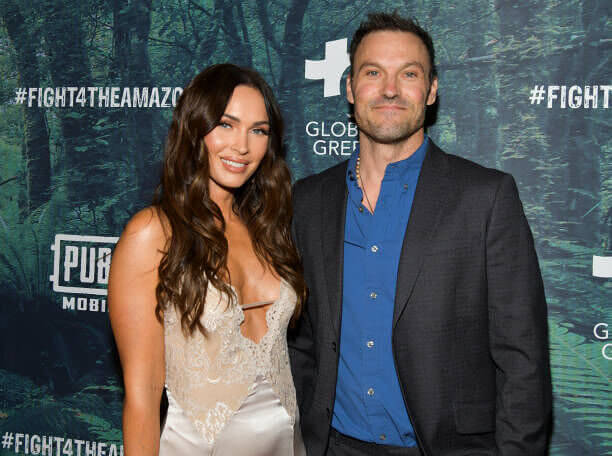 Green spoke about their break-up on his podcast, saying, 'I will always love her, and I know she'll always love me and I know as far as a family what we have built is really cool and it's really special.'
Blac Chyna and Rob Kardashian and Tyga
Blac Chyna, or Angela Renée White, juggles two exes and their shared children. With Rob Kardashian, she has a daughter, Dream Renée Kardashian, and with Tyga, a son, King Cairo Stevenson. Blac Chyna shared how she manages both relationships that her children have with their dads, saying, 'The key [to coparenting] is basically communication. It makes it a little bit easier if you can communicate with your child's other parent.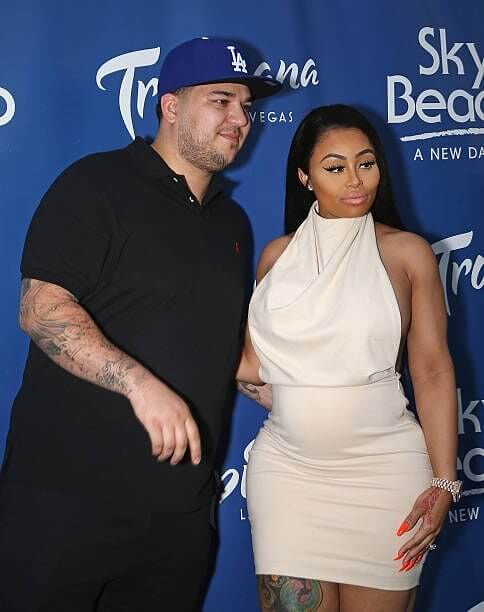 That's the best and healthiest way.' Blac Chyna also enjoys having her exes available to care for the children, as 'They do give me that break so I can rejuvenate myself as a woman and just get back focus. Or, if I have to do something, it just gives me that leeway. So, that's, I think, key.'
Anna Faris and Chris Pratt
Actors, Anna Faris and Chris Pratt, seemed to have a charming relationship if their social media presence was anything to go by. But, unfortunately, their happiness came to an end and the pair separated in 2017. They had been married for eight years and had one son together, Jack.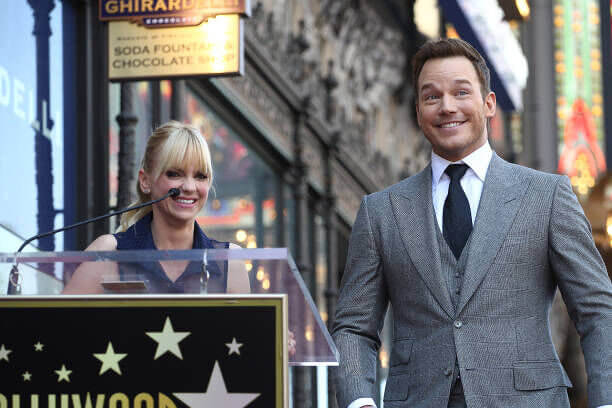 Their split was more peaceful than others, with Faris stating, 'We are great and there's so much friendship and love, and we surround Jack with love, and funny, kind, happy people, and as a result, he is really happy.' Pratt has gone on to have a daughter with second wife, Katherine Schwarzenegger.
Paula Patton and Robin Thicke
The split between Paula Patton and Robin Thicke did not include a lot of love or understanding. The pair were forced to enter a difficult battle for the custody of their son, Julian Fuego.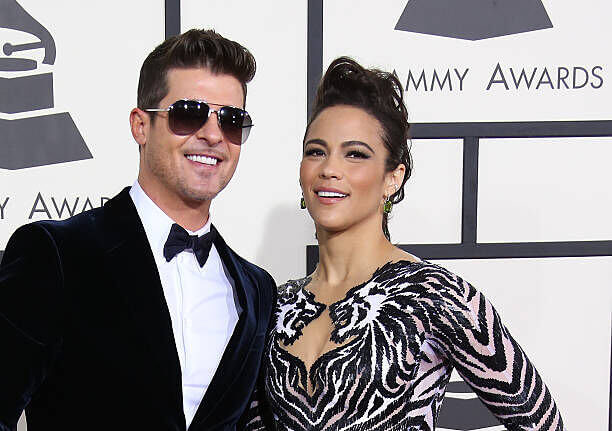 Eventually, it seems they were able to reach an agreement and co-parent somewhat amicably, with Patton stating on TV that, 'To live in the now, you have to forgive. That was then, this is now. You don't have to hold on to anything. You are not doing your children any service. Bring as much peace and harmony to their life as you can.'
Jennie Garth and Peter Facinelli
Jennie Garth and Peter Facinelli were married between 2001 and 2013. During their relationship, they had three daughters together and naturally stayed close to each other for the sake of their daughters. The exes even go on holiday together.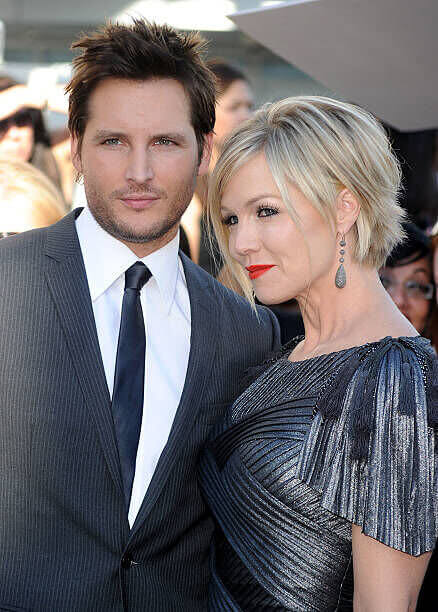 In an interview, Facinelli has commented, 'People come into your life for a reason and relationships can change and just because we aren't living together doesn't mean you can't love each other...I think once, there was a time where we had to learn that we had to be able to move forward with love and respect.'
Michael Sheen and Kate Beckinsale
Michael Sheen and Kate Beckinsale were together for eight years. After meeting in 1995 when they were both cast in The Seagull, a touring production, it wasn't long before the pair began living together. They broke up in 2003 but continued to co-parent their daughter, Lily, together.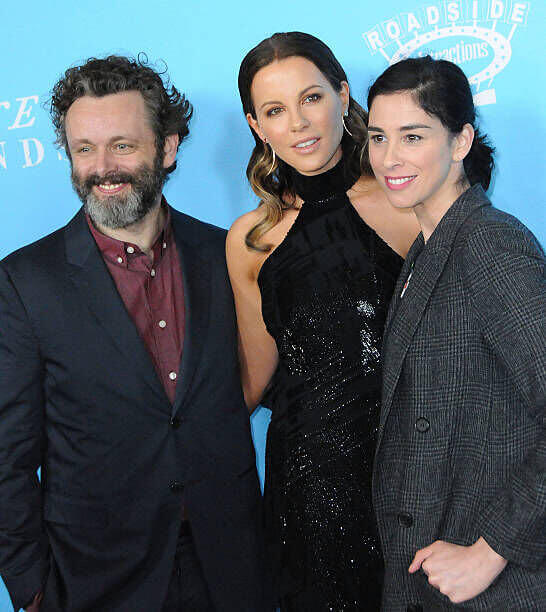 Sheen didn't always find this particularly easy, stating in 2020, 'I had no work visa to stay in America, so every time I left, I had to go back to Britain. I never knew if I would be allowed to come back in again.' To be an entire continent away from your child is sure to be very difficult indeed! 
Iggy Azalea and Playboi Carti
Rappers, Iggy Azalea and Playboi Carti, began dating in 2018, with Azalea having their son, Onyx, in June 2020. Unfortunately by October 2020, they were no longer together, and Azalea announced that she was 'raising my son alone.' She also mentioned that 'Onyx is so loved by his dad and has always had both parents in his life from day one.'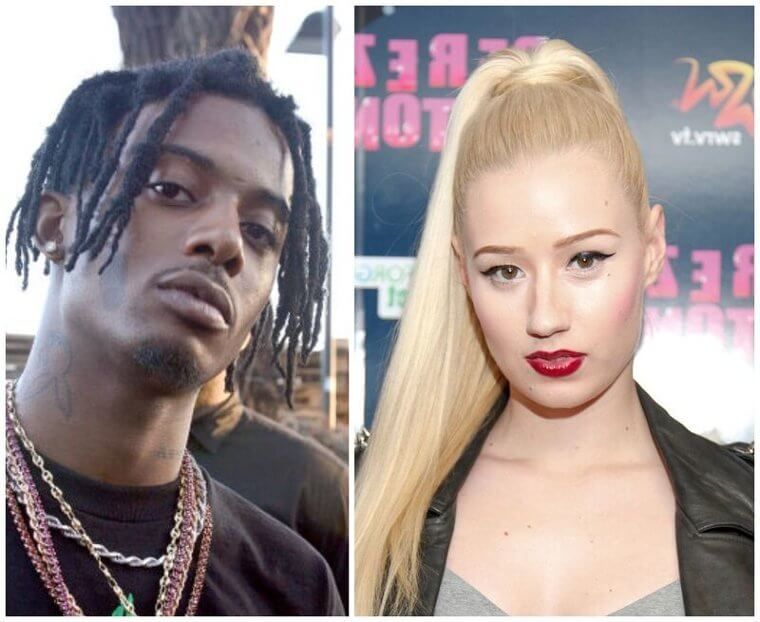 Their split was not without its drama, as Azalea took to social media to attack her son's father over cheating allegations. Eventually, the exes made up their differences and began to work together for the sake of their young child. 
Sienna Miller and Tom Sturridge
Sienna Miller and Tom Sturridge ended their relationship in 2015. The pair of actors had one daughter together called Marlowe. Despite the breakup, they have kept up a closeness, even putting Marlowe to bed together.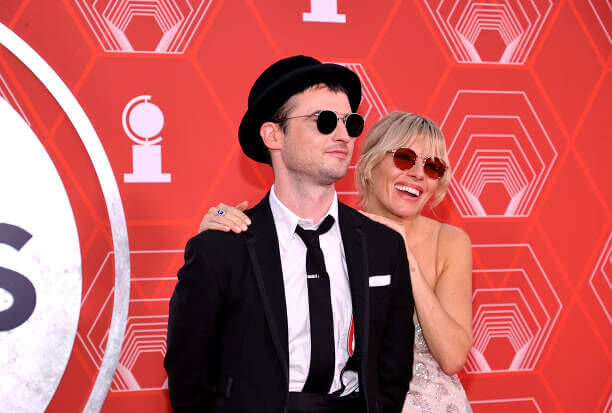 Miller has stated, 'It's great for our daughter that she has two parents who love each other and are friends… We felt like as much togetherness as possible would be ideal, and fortunately we really love each other and are best friends, and so that works'.
Kendra Wilkinson and Hank Baskett
The pandemic has made life difficult for all of us, with many multi-household families unable to meet for long periods of time. One such family affected is that of Kendra Wilkinson and ex-husband, Hank Baskett. The model and former football player were married between 2009 and 2018, and they have two children together, Henry 'Hank' and Alijah.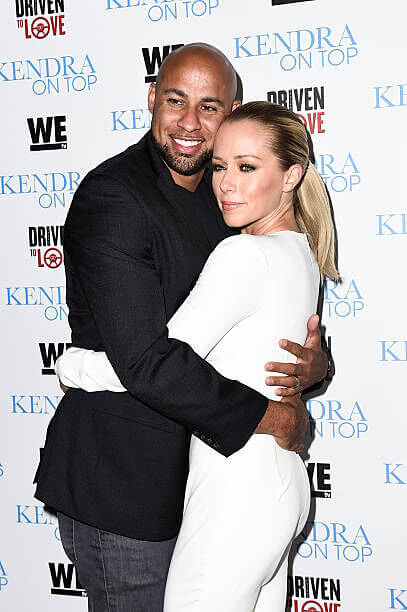 A source close to the family revealed that despite the pandemic, '[Kendra] and Hank have been coparenting really well together...She has her weeks on and off with the kids, [Hank and Alijah], and she's just happy her kids are healthy and in a great place.'

Amber Rose and Wiz Khalifa
Amber Rose and Wiz Khalifa ended their marriage in 2014. They had one son together, Sebastian. Rose has developed some key co-parenting strategies to help their son such as putting pictures of herself and Khalifa in Sebastian's room so, 'he can always come in and see us being happy together.'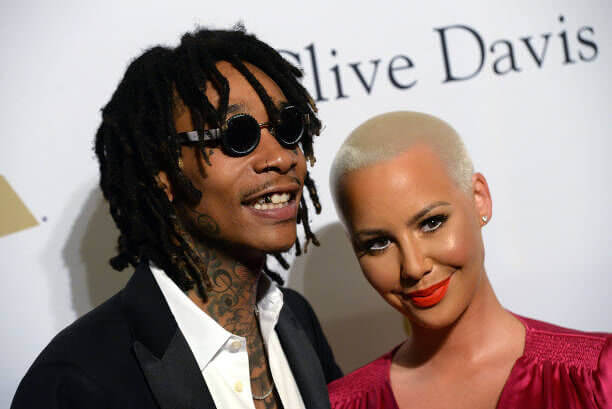 They often spend time as a family to give him normalcy and maintain a friendship with each other. She has also confessed, 'To be honest we don't sleep together' in order to minimize fighting and emotional damage that that kind of intimacy could bring following a break-up.
Fortunately, many celebrity parents choose to put their children before their ego and manage to co-parent successfully alongside their ex-partners. Some even manage close friendships with more than one ex! The key component to a healthy relationship is communication, and this is true even after a relationship ends. As many of these couples reveal, communication allows exes to support their children together without the need for legal interventions. The celebrity families below show that blended families can be beautiful, and co-parenting can be successful and help the children feel secure, supported, and happy.