Costco is the number one place to be for people who love getting amazing deals. We have pieced together this comprehensive survival guide to help you get the most out of your Costco experience and have a good belly laugh at the same time. To make every Costco trip a successful one, we will let you in on the secret hacks of bargain-hunting maestros, gathered through years of non-stop trips. Read on as we decode hidden symbols, reveal the best time to shop, and unravel every Costco mystery you never realized you needed to know. Are you ready? Let's go!
​What Membership?
Did you know that you can experience the wonderful world of Costco without spending a single cent on membership? For those who aren't yet ready for any year-long commitment, all you need to do is to find someone who's already a member and either go on a shopping spree with them or get them to give you a Costco gift card.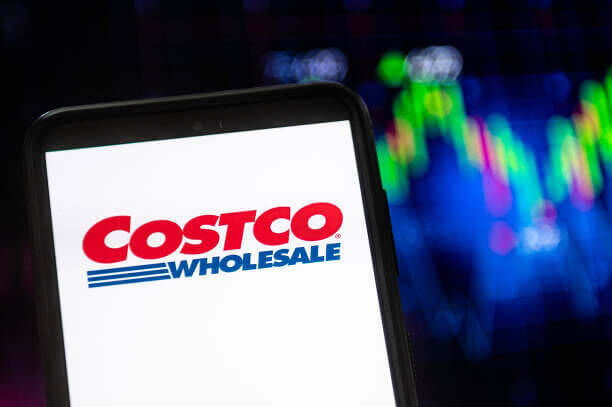 Whether it's from your mom, your aunt, your neighbor, or a friend, having a Costco gift card in hand means you're allowed to enter the store without any questions asked. So what are you waiting for? Don't get that membership if you're not willing to commit, just get yourself a gift card!
Missed A Sale? Don't Worry!
We know some of you hate being surrounded by a bunch of people rushing in to get the best deals during sale time. As much as we all love the thrill of competitive grocery shopping (read sarcastically), getting bumped and jostled by rushing customers is no one's idea of a good time.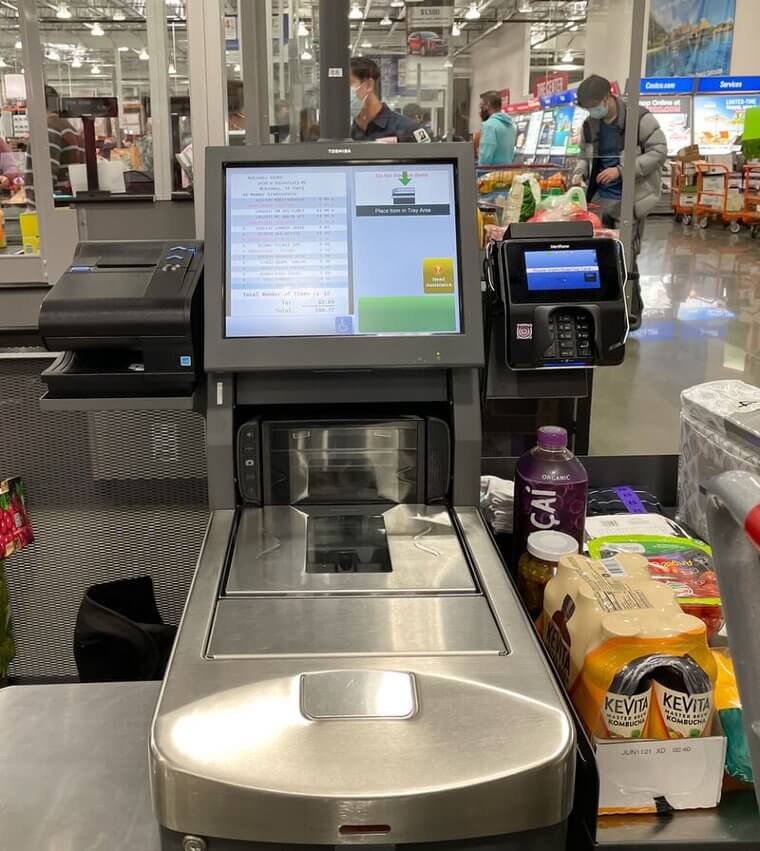 If you are one of those (sane and logical) people who can't deal with the insanity of sales, that doesn't mean you have to miss out on all the bargains. There's a place for you in sale heaven and that place is in the ever-peaceful world of the internet. Costco will honor price cuts for a 30-day duration if an item you bought goes on sale a few weeks later.
The Asterisk Decoded
An asterisk located in the upper right corner of a Costco price tag means that you probably won't see that item in the store ever again. So, if something you love has been marked with the tiny asterisk of doom, think twice before leaving it for next time. You might never see it again!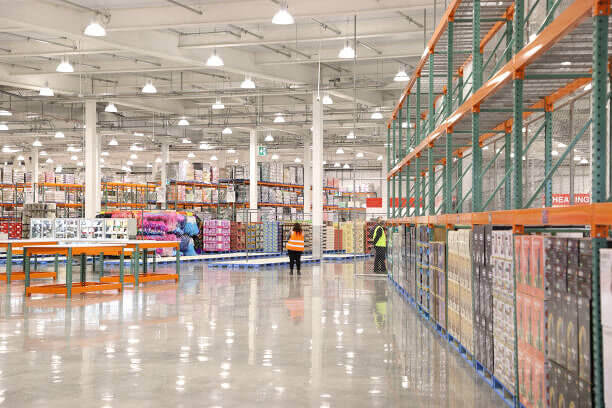 The asterisk is Costco's way of telling customers that the item isn't up for restocking, so if you want it, you better get it now. We love how Costco's management informs customers of such things, and we love even more the fact that they do it in code. Read on to learn the secret Costco language that will help you get the most out of those famous free samples. 
Gift Card Section? More Like Hidden Treasure Section!
According to experts, the gift card section in Costco is a place for amazing deals. From two-for-one movie passes to heavily discounted admissions to many places, Costco has it all, making these cards a great gift idea for friends and family.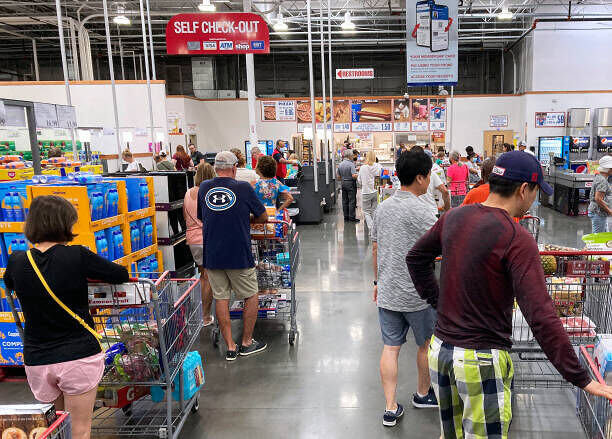 Not everyone knows this secret, but to those who have deciphered the Costco gift card code are already enjoying discounts on movies, restaurants, and other adventures they would've gone on anyway. So, next time you're on a Costco mission, be sure to check out the gift cards and see if there's anything worth taking advantage of. 
Costco Gas Bars Are Metaphors For Gold Bars
There's a reason why there's always a long line at the Costco Gas Bars: the price is insane! We suggest that you take advantage of their competitive pricing by filling your tank every time you stop by. We promise it'll save you from going on multiple trips to different gas stations. It'll also save you a lot of money in the long run.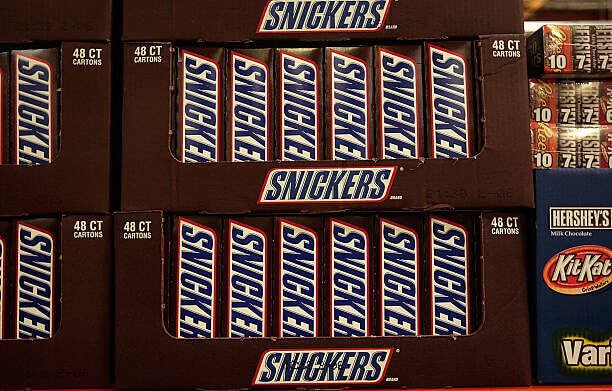 Here's a bonus tip for you: always fill your tank before you do your shopping. Why? Well, with the bargain prices Costco offers, the line is usually long, meaning if you shop first, you risk having your frozen goods melt in the trunk. Get your Costco bargain hunting done in the right order, and you're winning all the way.
Don't Be Shy To Get Free Samples
Don't believe people (or your inner self-critic) who say that you can't take more than one free sample. If the product is limited, the server will let you know it's one per customer. Otherwise, you should feel free to sample to your heart's content. From cheesecakes and desserts to healthy snacks, crackers, cheese, and drinks, doing the free sample tango while you shop can add up to a meal's worth of tasty treats!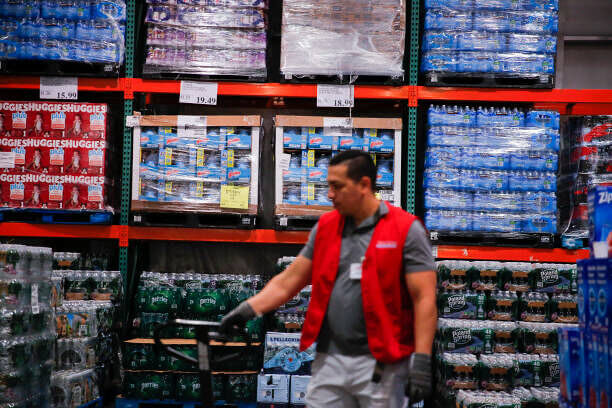 We went to the effort of checking for you and can confirm that there is no unwritten "one per customer" rule. So, go back for seconds if a flavor takes your fancy. It's only your own pride holding you back. For the Costco staff, the more you try, the more you're likely to fall in love with the product and buy it, so they're more than happy to keep dishing up the samples. It is, after all, their job. 
The Best Days For Costco Bargain Hunting
It's general knowledge that public places like malls, shopping centers, and parks get annoyingly busy on weekends. Costco is certainly not an exception to that rule. However, this is only to be expected, right? For a store known to offer the best deals around, people would be crazy not to head there when they can; and for most people, weekends are the only time they have to spare. 
If you value being able to shop in peace, it's worth keeping in mind that the busiest days at Costco come every weekend as well as the day before any big holiday like Easter, Christmas, and Thanksgiving. The best time for peace-loving shoppers to enter the land of Costco is on Tuesday and Wednesday mornings. We advise that you make this a habit because cutting down on distractions equates to more time and space for scoping out the best deals. 
The Best Deals Are Usually Down The Aisles
Don't get blinded by the attractive placement of the items at the front of the store. Many people fall for the aesthetic setups, thinking that they hold the best deal the store has on offer. What they don't know is that the best deals are usually hiding in the aisles.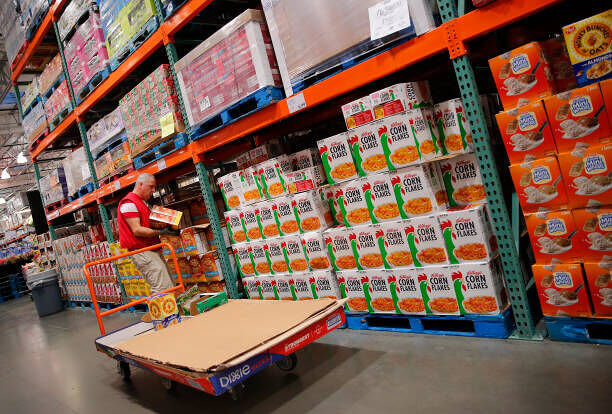 Another thing only the seasoned bargain hunters realize is that it's always a game with Costco. With that in mind, think of this list as your ultimate cheat sheet for beating Costco at its own game. You need to be vigilant in searching for the best bargains. It doesn't take as much hard work as you're imagining, and what you'll reap from your efforts will be well worth the small investment of time. 
Buying Household Products Because Of Brand Name? NEXT!
While Costco is known to offer some of the best deals on famous brand names, their discount brands like Kirkland offer the results at an even better price. Expert homemakers swear that the far more affordable Kirkland toilet paper puts Cottonelle to shame. Duracell even manufactures the bargain batteries Costco offers.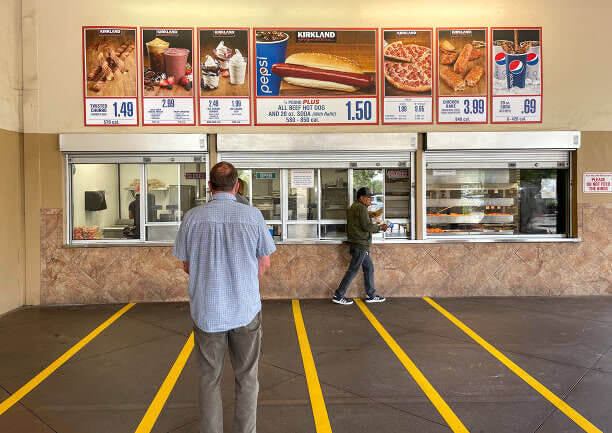 From one wanna-be-economic shopper to another, we suggest that since you're already buying in bulk at Costco, why not get the bargain brand too? Reviews don't lie, so do your research first if you don't want to believe us. But make sure you read on first to discover more Costco codes and secrets!
The Secret Costco Treasure Hunt
Call it a marketing strategy, but this treasure hunt works so well it has created a culture amongst expert Costco shoppers. Management will move stock around at regular intervals so customers have to search for all their favorite items. Costco openly talks about this technique, explaining that it keeps people from entering autopilot mode when they enter the store.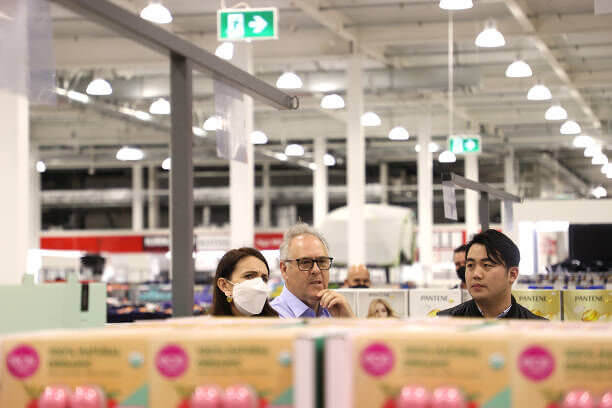 If you're in a hurry and need to get things done right away, you can ask an employee to direct you to a specific product that you need. Otherwise, let the scanning of products begin! This technique keeps things interesting and helps you find bargains you might otherwise have missed. 
Do Not Purchase Sodas From Costco
This one is only for the die-hard Costco fans who want to support their favorite store. However, it's an interesting fact that not many people outside of the supermarket game know about.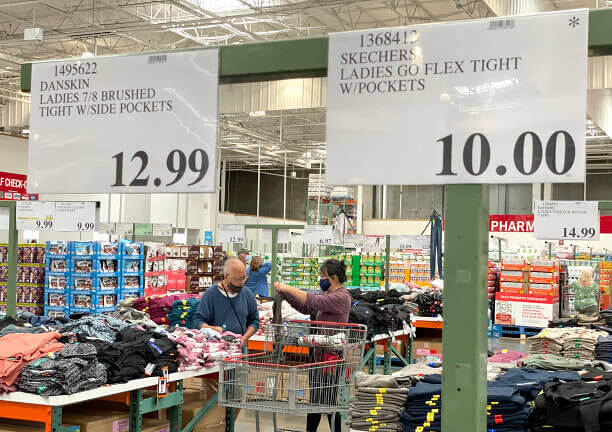 Those in the loop refer to sodas as "loss leaders," meaning outlets that sell them aren't getting any income from soda sales. What happens is, they sell the drinks at a super-low cost to attract more people to their stores. So, if you love Costco, get your soda from a regular grocery store or better yet, avoid buying them altogether. They aren't exactly the healthiest things for you anyway!
Know The Duration Of The Roadshows
Costco is known for hosting roadshows from different brands, and all of them stay for different durations depending on what campaign they are pushing.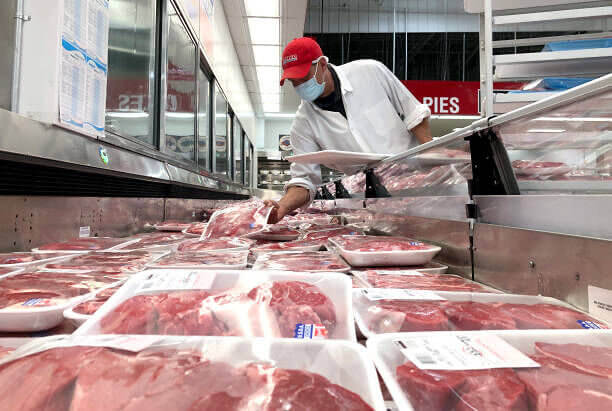 Brands like Krispy Kreme, Lindt, and specialty items like bedsheets usually set up roadshow displays that'll last for a couple of weeks max. If you're interested in the deal but aren't ready to buy right away, it's worth asking questions because once the roadshow leaves, so do the deals. 
Memorizing the Store Layout
No Costco store is the same; they always have something that differentiates one from the other. Given the fact that they also change item placements on a regular basis, it's nearly impossible to memorize everything — keyword: nearly impossible.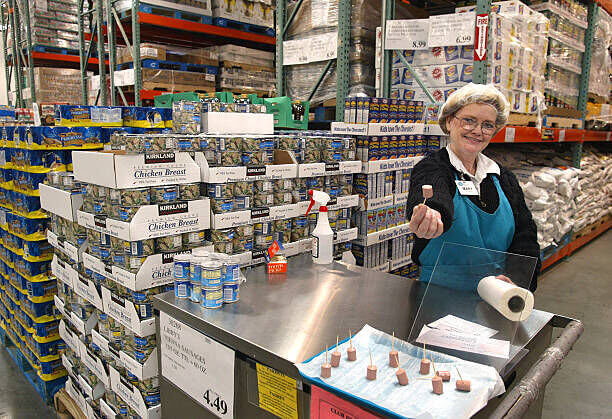 Always remember that you can find their deli, bakery, and produce at the back of any Costco store. The food aisles and household items will always be on two opposite sides of the store, and the snacks, gift cards, books, and clothing are in the middle. You're welcome. 
Why Costco Hotdogs Are So Cheap
It's a known fact that people choose Costco not only for its amazing deals but to treat themselves to the super cheap and delicious jumbo Kirkland hotdog, made of 100% beef, and soda combo that comes at a crazy-low price of $1.50. Despite inflation and economic meltdowns, the price has never changed. We're sure the company isn't making a massive profit out of this, but it's how they attract more customers.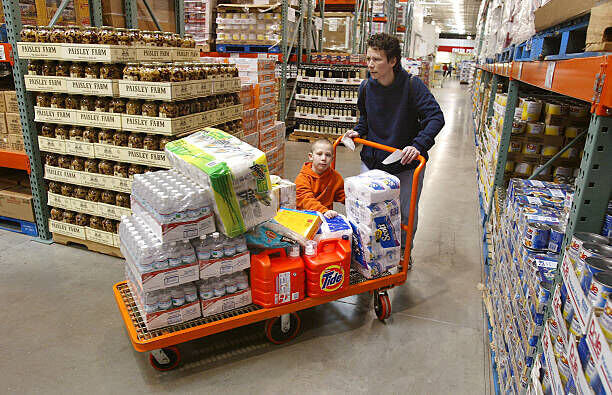 If you think about it, the annual membership fee is more than worth it once you factor in the unbelievably affordable deals and food that tastes like a hundred bucks for a meager price. But if you're not a big fan of paying the membership fee, there's one area in Costco you can enter without any membership or gift cards. 
Fill Your Prescriptions Without Membership
If you need to have your prescriptions filled at the Costco Pharmacy, you don't need to worry about not having a membership card. Walk in and inform the greeter that you need medicine replenishments and they will let you pass!
We're saying this because Costco Pharmacy offers the best dispensing fees compared to its competitors. No other drugstore can match the level of affordability Costco offers. 
The Best Costco Deals Are On Frozen Foods and Dry Goods
Costco is the place to be if you need to stock up on fresh produce and meat, but these deals are nothing compared to the prices of their frozen and non-perishable items. A good deal is still a good deal, but if you want the best deals, the frozen section and bulk food aisles are the places to be.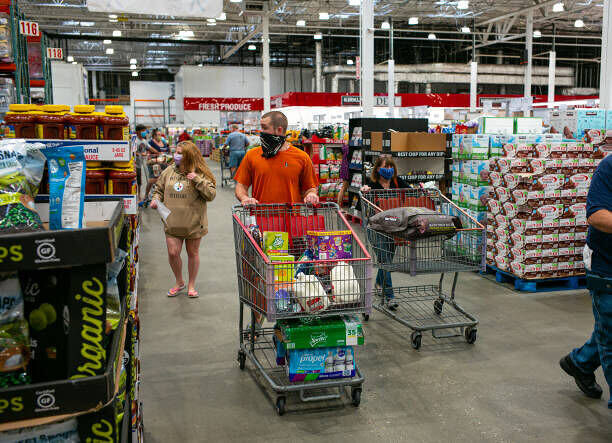 While this does mean you can get fantastic deals on your favorite junk food items, don't take this as an excuse to overdo it. A bulk-buy bargain stops being a good deal if you eat it all in one sitting! 
Decoding The Price Tag
Every symbol you see in Costco has a deeper meaning and this is especially true of the price tags. Even the slightest price change has a profound underlying explanation.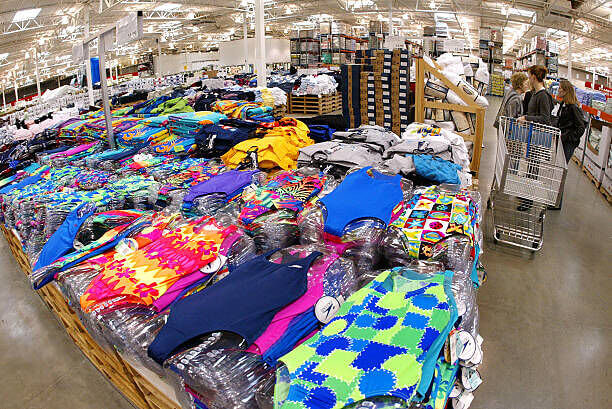 We'll let you in on a little secret: when you see an item that ends with a .97 that means it's on clearance. If it ends at .00 or .88, then it means the Costco manager cut the price because it's probably the last batch, missing a box, or has a few pieces missing. 
Costco Has No Backroom
When you're in a regular grocery store, it's okay to ask if they have more stocks in their warehouse. However, when you're at Costco, you are in the actual warehouse. What you see is what you get.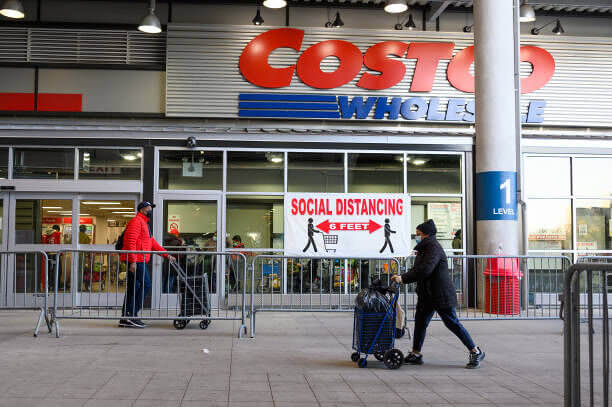 So, if you can't find something, that means that they have already depleted their stocks. Please don't ask if they "have something out the back" because you're just needlessly getting your hopes up while wasting employee time. Sorry, there are no hidden deals, different flavors, or better colors lurking out the back of Costco.
Costco's Website Is Gold
Costco wouldn't be the giant it is today if it weren't for its capacity to have it all. Whatever product you need, they have it. It might not be the exact brand you're used to, but trust us when we say they have it. While their physical stores have almost everything, they don't even come close to the comprehensiveness of their online stores.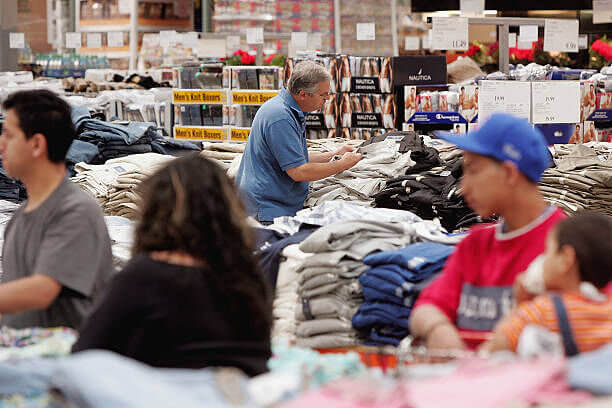 Type Costco.com into your browser and you will find a plethora of products that they don't sell in their physical stores. They have items like a $1,000 doomsday emergency food kit, funeral caskets (for die-hard Costco fans we suppose?), and even coupons for local car dealerships. They ship to most states across the USA, so it's definitely worth having a peek at their bargain-filled site.
Stealing Isn't An Option
You'd be amazed at how many people have tried their luck at stealing huge items from Costco. Despite knowing that there are plenty of employees, security teams, cameras, and strict security protocols, we are in awe at the number of people who still attempt to rip Costco off.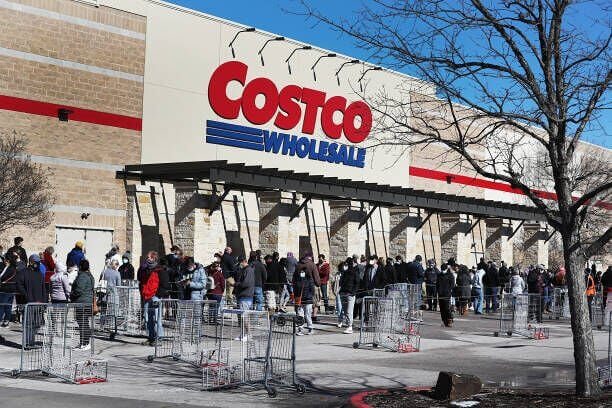 To those who are thinking of stealing from Costco, know that every store hires undercover security officers. They wear normal clothes and look like a regular Costco shopper. In short, they'll be blending in as they observe every little dodgy thing you do. So save yourself the embarrassment and legal dramas by just not doing anything dodgy in the first place!
Strange Happenings At Costco
It's a known fact that Costco stores are generally one big massive warehouse. That's why we advise that mothers should watch out for their kids whenever they try shop with them. For kids, the grocery store looks like a massive playground filled with loads of new stuff and endless hiding places to explore.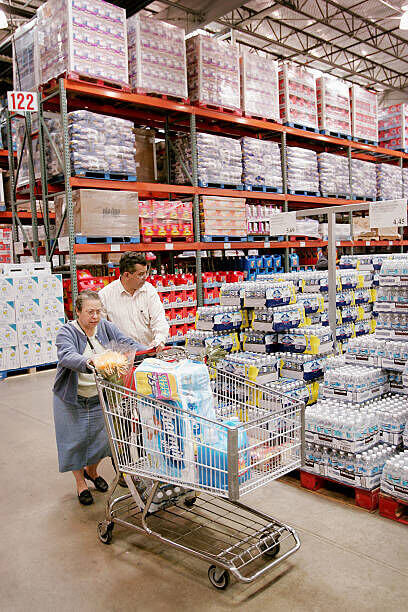 There's a possibility that something terrible might happen to them with all the massive crates and boxes, not to mention the small things that kids can accidentally swallow when left unattended. Then, of course, you might find your precocious little darling stuck inside a freezer like this guy! Do you remember the Tide Pods trend? Keep on reading as we have an equally ridiculous story to tell you about those. 
Dreams Do Come True
Now here's something that was probably a big mistake on the part of Costco employees. Everyone knows that Costco is home to hundreds of alcoholic drinks waiting to be purchased by adults aged 21 and up. People who are under that age can stare as much as they want but never buy. Well, at least not under the Costco employee's watch.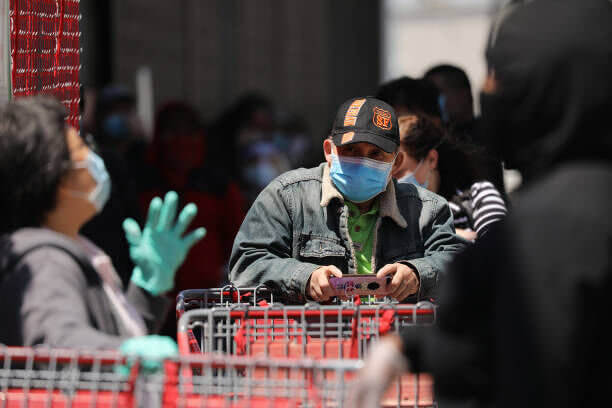 But for this particular Costco branch, it seems you can only buy alcohol if you're under 21. Sorry to all adults aged 21 and up, teenagers only! While it's all fun and games looking at this photo, we're pretty sure no young person was genuinely allowed to buy any booze. This is one mistake where the old "customer is always right" adage just cannot apply. It's still worth a laugh though!
That Yummy Costco Rotisserie Chicken
Apart from the famous $1.50 hotdog, another budget-friendly and super-tasty treat that has been warming the dining tables of Costco-loving families for years is their famous roast chicken. ​We have to admit, the Costco chicken is one heck of a rotisserie masterpiece, best served fresh on the day it's taken from the heating lamp.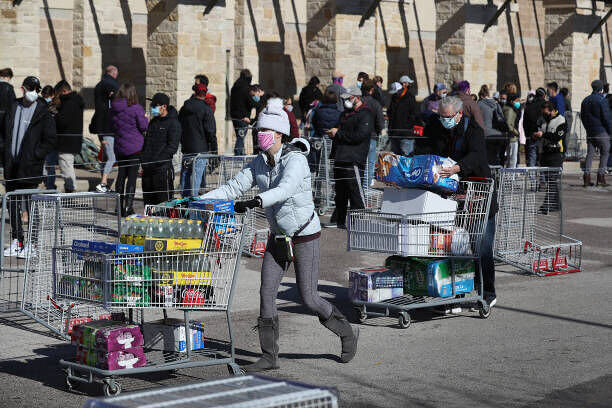 Plus, a salt solution is often injected into the cooked chickens to enhance flavor and tenderness. This Costco-loving customer clearly wants to keep his chicken hot and fresh and is doing it the old-fashioned way: with heat from the sun!   Here's hoping his tactic worked and he enjoyed his evening meal. 
A Remedy Like No Other
With Costco having an endless stream of customers, even on its quietest days, their employees must get exhausted. Mistakes are inevitable, and if they're as funny as this one, they're also entirely forgivable.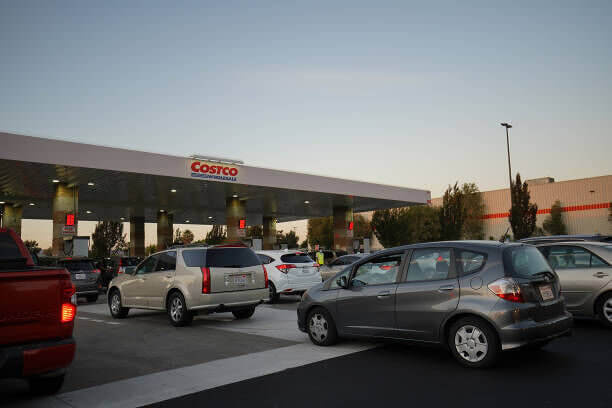 While the inappropriate humor is clear, we suggest you avoid this kind of self-medication. Alcohol may indeed be antibacterial, but smashing vodka shots will not rid you of your flu. It will likely just give you the extra issue of a hangover to contend with. 
There's No Such Thing As A Quick Stop At Costco
Don't ever believe someone when they say they're just going to pop into Costo for five minutes. Costco is too full of tantalizing bargains and tasty samples to just run in and run out with that one thing you needed.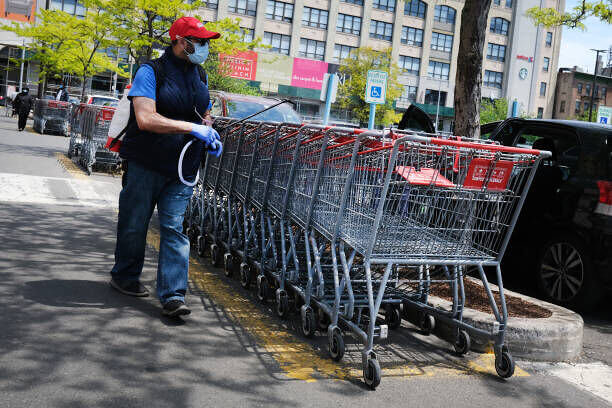 Unless you want to end up dying of boredom like this guy, never stay in the car when someone says they're making a quick Costco stop. Go inside with them and join in the grocery fun!
Thanks For The Reassurance
Safety is a priority in Costco, and for good reason. Well-placed signs are a big part of maintaining order in the workplace and reminding people of what's important.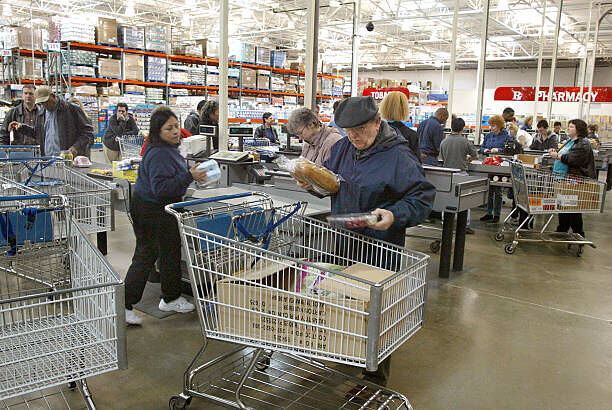 Honestly, when you place quotation marks around something, you instantly make it questionable. There's a big difference between healthy food and "healthy" food. Just like there's a big difference between safe work days and "safe work days." Also, what is going on in this store that they've only been able to achieve a two-day streak of "safety"? 
Free Toilet Paper Samples!
Everyone loves free samples, not because we're stingy or greedy, but because you get to try something new. Food samples are what Costco has become famous for. However, one store offered samples of something we never thought we'd see.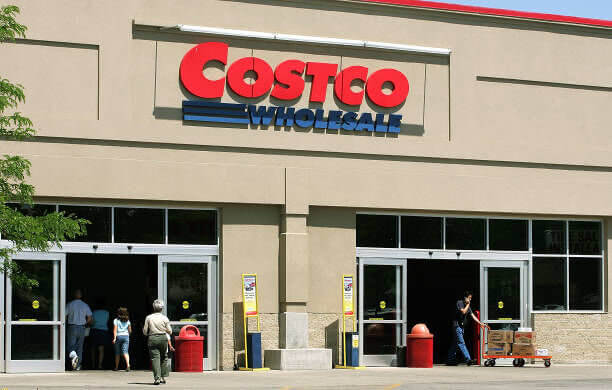 How exactly are you supposed to "sample" toilet paper in the middle of a store? Which body parts do they imagine you'll wipe with it and how would the staff react if you took the situation literally? 
An Unlimited Supply Of Liquor!
Guys, we might have uncovered the ultimate Costco secret! It's probably the reason why they sell alcohol at such an affordable price. All kidding aside, whoever placed that liquor sign there either did it on purpose as a prank or was just plain confused. Maybe the employee in charge of installing it was having a bad day and was too busy thinking about the weekend?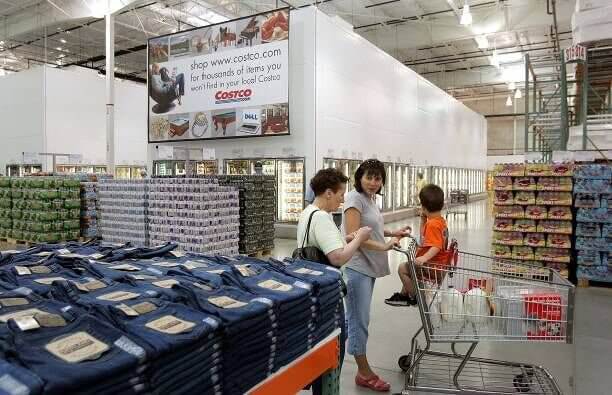 While it's easy to assume this was just a funny mistake, the other possibility is far more tantalizing: what if Costco has real liquor on tap? That would be pretty darn cool and, honestly not so farfetched! Nothing is impossible with Costco, and by this point in the list, we're sure you'll all agree with that!
Better Off Unsampled
To the girl giving out free vitamin samples to Costco customers, we want to say sorry for everything that happened to you that day. We're sure you learned your lesson that you should never set up a booth near trojan condoms.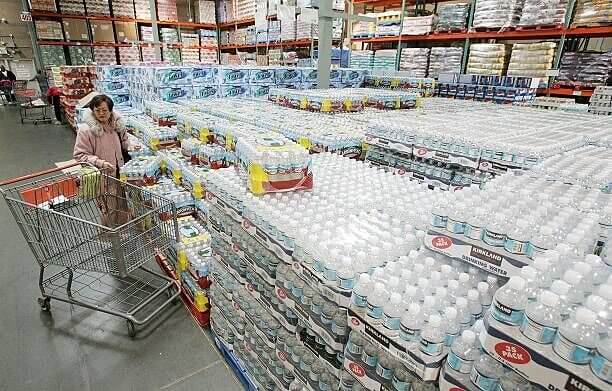 We can only imagine the stupid jokes you would've heard on repeat all day from customers who thought they were being hilariously original. While she probably had to deal with a few inappropriate questions, we'd like to think she at least got a few genuine laughs out of the day. 
Mexican Costco Hotdogs
Have you ever met someone who doesn't love Costco's $1.50 hotdogs? Well, they probably tried their first one in Mexico. It turns out, once you've had a Mexican Costco hotdog, you don't go back. Imagine the same delicious deal we get here in the States, but with generous toppings and far more awesome ingredients.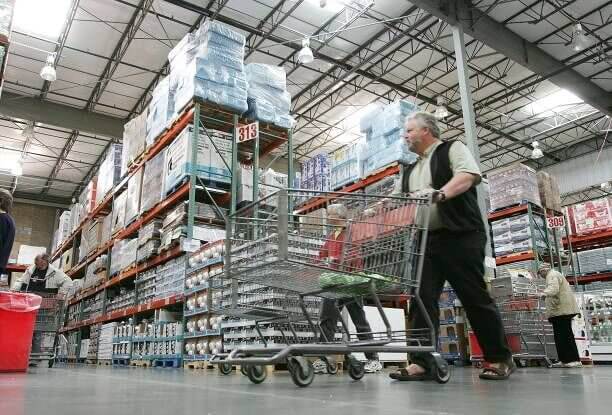 Our friends in Mexico are quite lucky because they get $1.50 hotdogs lined with yummy jalapenos. You get that extra spicy kick for the same price, so be sure to check out Costco next time you head south of the border!
Uhhh?
While Costco has some brilliant deals on delicious bulk junk food, the store is always stocked with healthier options for their customers. The only problem is, those healthy snacks are often overshadowed by the rich and tasty ones.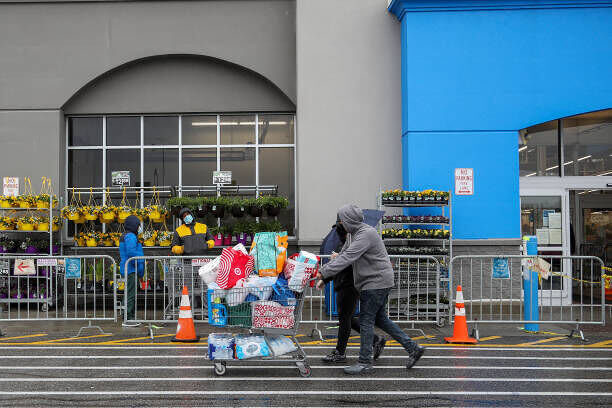 Even if you do your best to only stock up from the healthy section, it's all too tempting to ditch the "organic, non-GMO" goods for the salty, meaty goodness of smoked sausages. 
Avengers Ain't Got Nothing
Just when we thought we'd seen it all, a Costco employee posts this ID online. Now, we want our own Costco ID! How did this ever get approved by management? We may never know, but the one who did this is a true legend.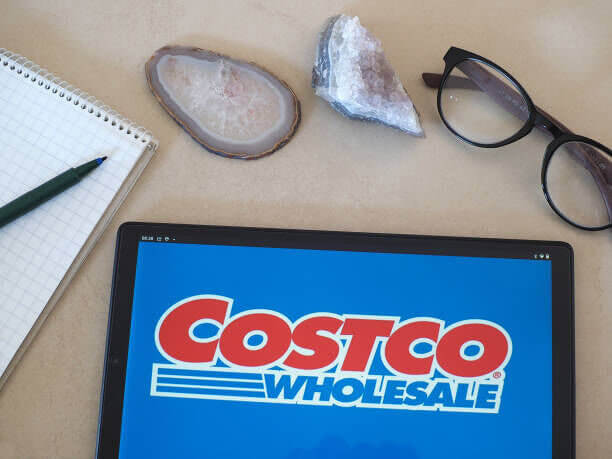 We could only imagine the employee wearing a Costco uniform and this ID as they hold a sword and shield they got from the store's toy section. 
The Odd Duties Of A Costco Employee
One of the lesser-known tasks of a Costco employee is to chase outside or catch any non-human creatures that go inside the store.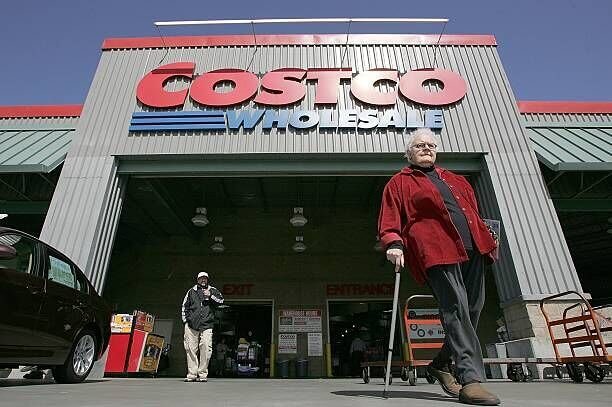 This particular staff member has gone to great lengths to set up an elaborate trap to ensnare a sneaky animal trespasser. Honestly, it looks like the most fun he's had all day; way more exciting than stocking shelves, handing out samples or serving customers at the registers. 
Ahh, Chihuahua Cheese
Do you love Chihuahuas? How about cheese? If so, it's your lucky day! Costco is a legend for having everything that you might ever need like chihuahua-made cheese, for instance. They are great for quesadillas, salads, tacos, nachos, and really, any cheesy projects you can think of.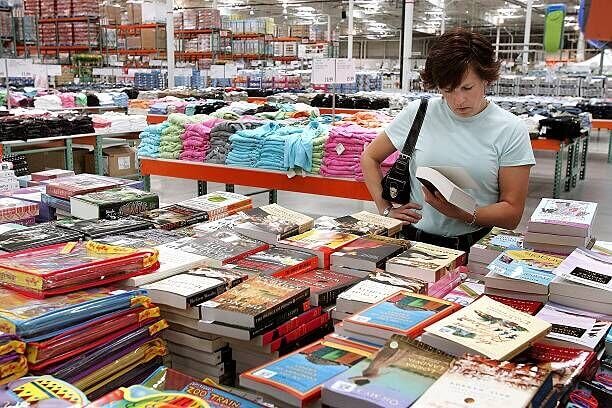 Perfect for the staycation or gathering with friends and family. Impress them with this delicious ingredient. You may also want to track down some German Shepard salsa and Labrador refried beans. 
War Strategizing At Costco
Well, it's official! Costco has literally anything you might ever need, including manifestos for overthrowing the government and engaging successfully in the art of war.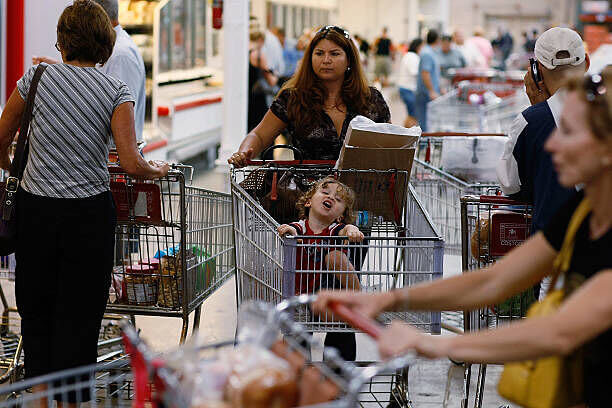 This kid could have picked a book about adventures, or maybe something about Peppa pig. Instead, she chose to read The Art of War by Sun Tzu. Hopefully, you're looking at a future warrior princess capable of leading us through the inevitable zombie apocalypse.
The Perfect Glass For Wine Lovers
This is the perfect vessel for all those wine lovers who want to be able to say they're having "just one glass" without having to cut back on their favorite indulgence.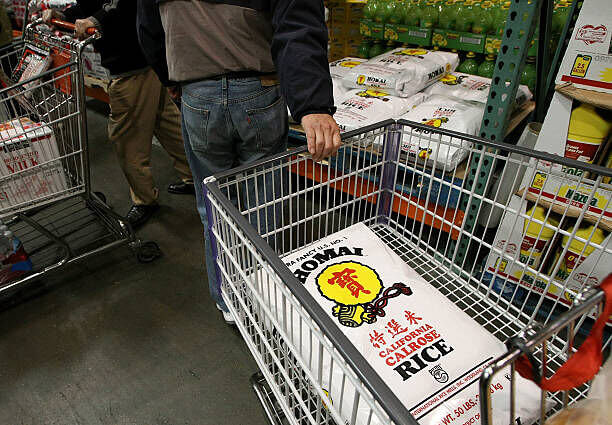 If you or someone you know is guilty of this, you'd better get yourself to Costco to pick up one of these oversized wine goblets. It's clearly a novelty item, so it probably has the asterisk mark on it, but it would be funny to see someone using this glass in all seriousness. 
Survival Of The Fittest? Costco Supports!
When millennial teenagers were going through the phase of eating Tide Pods as a means of getting attention on social media, a lot of grocery stores locked up their stock. Costco, however, embraced the trend so much that it gave out free samples!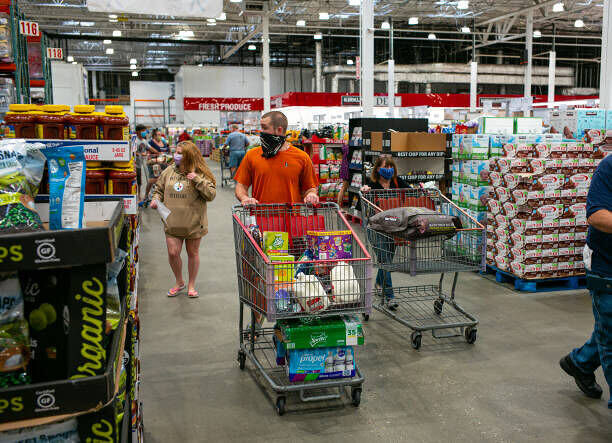 Our guess is that Costco was blissfully unaware of the ridiculous and potentially dangerous trend and their teams were simply giving out samples for people to take home and use in the normal way. We have faith in Costco's social responsibility!
Relatable
To the person who did this, we want to let you know that you are not alone. We have also been victimized by the fantastic deals and irresistible pricing at Costco. A regular trip to get a box of milk can see you departing with a sound system, canoe, or massive television you never knew you needed.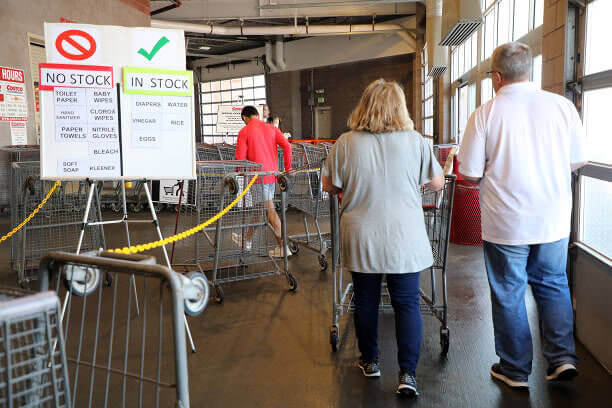 Carts like these aren't even unusual to regular Costco shoppers. If you're an impulsive bargain hunter, the place is a trap. They may offer the best deals, but did you really need that TV? Or would you have been just fine with your box of milk?
Everything You Never Knew You Needed To Know
Costco products always have fine print on the packaging to inform customers of how to use them safely. The company's upper management knows the importance of ensuring people stay safe, even when an item's purpose seems obvious.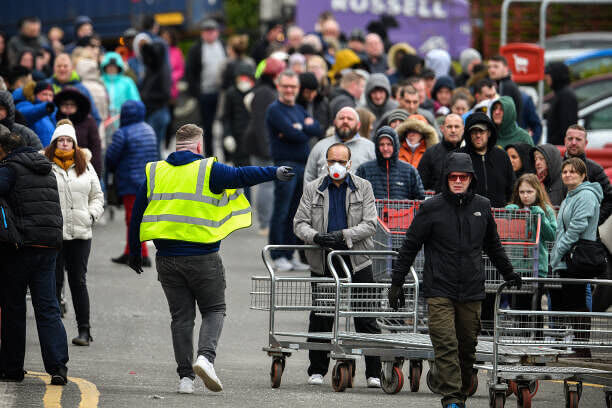 In this case, Costco management is extending their love of sharing excessive amounts of information to the car park. If an insane 100-year storm event hits and floods the car park, customers can't say they weren't warned. 
We Know How You Feel, Bear
The moment you go inside Costco, you're immediately transported to retail heaven. It's all fun and games until your feet start to hurt from all the walking you've done, scouring the aisles for the best deals.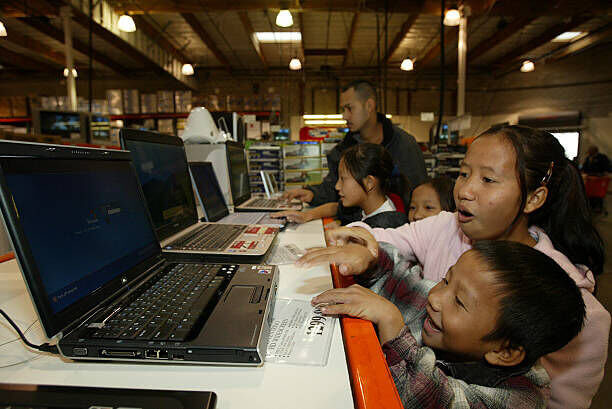 If you're unfortunate enough to be with a shopping partner who's still obsessively bargain-hunting, the exhaustion can get overpowering pretty quickly. No one is immune to the energy-consuming nature of the warehouse heaven known as Costco. So, we wouldn't blame you if you needed to join this bear for a well-deserved rest.