Call it morbid fascination or curiosity but there's something truly compelling about delving into the twisted mind of a criminal. Perhaps that's why true crime documentaries and dramas are consumed with a lot of enthusiasm. While some criminals such as the Zodiac are never caught and captured, others like the Golden State Killer take years to identify. But there are also those who simply want to cut to the chase and turn themselves in and here they are.
Wayne Adam Ford's Violent Rampage
As a two-year-old boy, Wayne Adam Ford had suffered a severe head injury. At 18, he went through another head trauma after being hit by a drunk driver. After these accidents, Ford was left with homicidal tendencies and a thirst for violence. These inclinations led to him being institutionalized several times during his lifetime.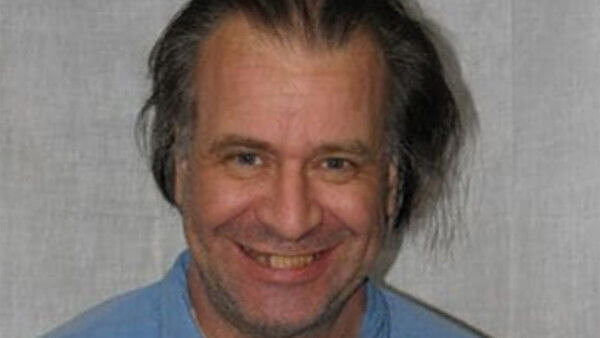 Ford was first arrested for being violent towards animals and attacking prostitutes. This resulted in a short sentence after which he was let out. His murder spree began in 1996 after his wife left him and he started drowning his sorrows in alcohol.
Wayne Adam Ford Walks Into the Sheriff's Office
On October 17th, 1997, Ford murdered his first victim. This was closely followed by three more victims within the following year. In 1998, when Ford was 36 years old, he visited the Humboldt County sheriff's office and presented a truly grotesque token. It was a severed part of his last victim, Patricia Tamez.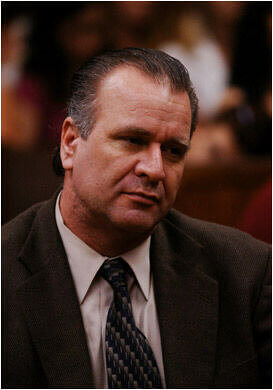 He turned himself in because he didn't want to kill his ex-wife and make his son an orphan. He also confessed that he had murdered four women in 1997. Ford was given a death sentence for his heinous crimes.
Keith Jesperson's Violent Crimes
Keith Hunter Jesperson was a 34-year-old truck driver who murdered at least eight women from 1990 to 1995. However, according to Jesperson, he had killed up to 185 people. He had shown violent tendencies since he was a young man.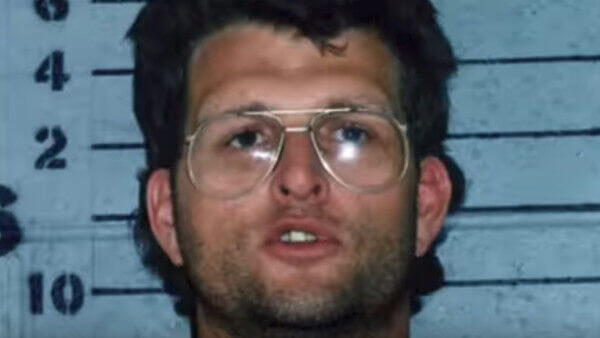 Jesperson started his murderous rampage after a messy divorce and his main targets were prostitutes. The first reported victim was 23-year old Taunja Bennett, who was murdered by Jesperson on January 23, 1990. After that, he went on a two and a half year break before he killed yet again. It seems as if he lost control after the break as seven of his victims were killed between 1992 and 1995.
The Happy Face Killer
Jesperson was fond of taunting the police with confessional letters that he marked with a happy face. Considering this odd quirk, a journalist termed him The Happy Face Killer. Jesperson's first victim was his girlfriend, Julie Ann Winningham. Since he usually targeted transients, Julie was the only one who had any link to him.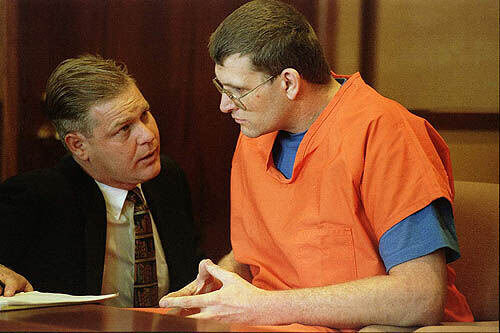 The murder of Julie turned out to be his downfall as police linked him to the crimes despite having no evidence. Jesperson knew his days of freedom were numbered and tried to commit suicide twice. After these failed attempts, he eventually turned himself in. He hoped that would prompt the police to go easy on him. In the end, Jesperson was convicted of eight murders which earned him three life sentences at the Oregon State Penitentiary.
Killer on the Loose
Between 1953 and 1970, a murderer was running loose in Los Angeles. The first victim was Stella Darlene Nolan, followed by two more in the summer. These murders remained unsolved for 12 years when he struck again.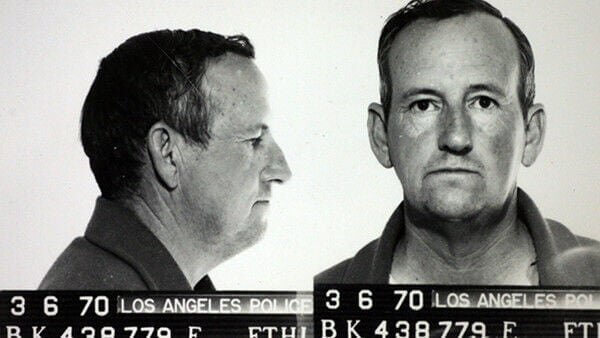 In 1968, three more were killed and no one had any inclination that the killer from 12 years ago was back. That was until 1970 when three victims managed to escape. That's when a decades-old secret came to light.
Mack Ray Edwards' Horrible Secret
In 1970, after the three victims escaped from his hold, Mack Ray Edwards entered a Los Angeles police station and confessed to the murder of all the killings from 12 years ago. In the end, Edwards was convicted of only three murders.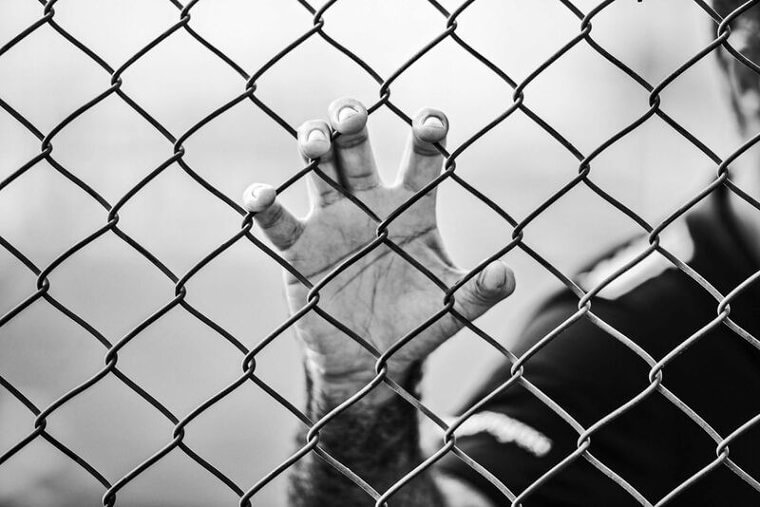 The bodies of other victims were never recovered. Since Edwards traveled for work a lot, police suspected that he had buried his victims' bodies under various highways. One year after Edwards turned himself in, he took his own life at San Quentin State prison.
The Houston Mass Murders
Between 1970 and 1973, 28 men were kidnapped without a trace and subjected to barbaric treatment before being murdered. The culprits were Dean Corll and his accomplice Elmer Wayne Henley. The two had met in 1971 when Henley was only 15 years old.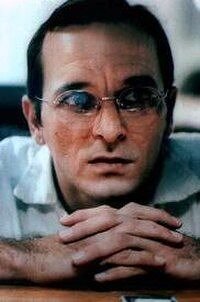 Henley would lure victims to Corll's home where they would be subjected to all forms of torture before eventually being killed. By 1973, Henley had assisted in the murder of more than 15 victims. Their murder spree finally came to a screeching halt on August 8, 1973, when Corll found a younger victim at Henley's home.

Elmer Wayne Henley's Confession
Corll was outraged at Henley and threatened to shoot him. To placate his mentor, Henley offered to help him violate and murder the two victims at their home. However, in a shocking turn of events, one victim convinced Henley to turn against Corll.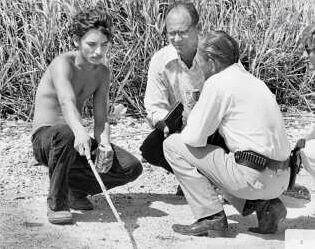 This resulted in Henley shooting Corll six times and then calling the police to confess everything. In the end, Henley was convicted of only six murders even though he participated in many more. Today, Henley is serving his sentence at Mark W. Michael Unit in Anderson County, Texas. He will be eligible for parole in 2025 at the age of 69.
Ángel Maturino Reséndiz – The Rail Road Killer
Between 1986 and 1999, there was a cross-country killer on the loose. The murderer in question was named Ángel Maturino Reséndiz who killed 23 people in the US and Mexico. His modus operandi was either shooting or bludgeoning the victims in their own homes.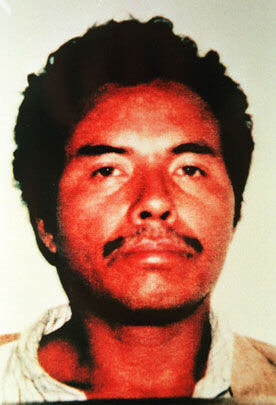 Reséndiz was also known for spending a lot of time at the scene of the crime to delve into his victims' lives. He would even gift their jewelry and belongings to his wife or mother. Reséndiz traveled illegally through trains which allowed him to evade the police. That's also why he came to be known as The Railroad Killer.
Catching The Rail Road Killer
In 1999, the FBI finally linked Reséndiz to eight murders across the United States, placing him on the list of their Ten Most Wanted Fugitives. A few weeks later, the FBI convinced Reséndiz's sister to help capture him.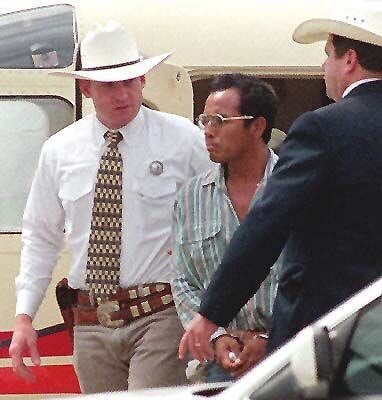 Scared that Reséndiz would murder someone else or get killed by the FBI, the sister convinced him to turn himself in. On July 12, 1999, Reséndiz was convicted of Claudia Benton's murder which earned him a death sentence. He was executed by lethal injection in 2006.
Edmund Kemper – The Not-So-Gentle Giant
Known for his giant stature and oddly mild-mannered personality, Kemper is arguably one of the most infamous killers of our time. His murder spree took place between 1964 and 1973 when he killed 10 people. The list of victims includes his own mother, whom he hated, and his grandparents.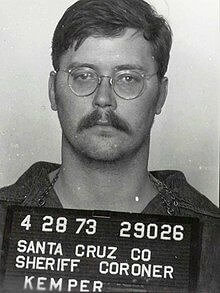 Kemper liked to pick out female hitchhikers, often murdering, sexually violating, and dismembering them. He had murdered his grandparents at the tender age of 15 which led him to a psychiatric hospital. Kemper was diagnosed with paranoid schizophrenia but was released in 1969 due to his stellar behavior.
The Co-Ed Killer Turns Himself In
After being released from the hospital, Kemper waited a few years before he started killing again. In 1972 and 1973 he killed at least eight women. This homicidal rampage ended with the killing of his highly abusive mother and her friend. After running away from his house, he ended up confessing to the crime by calling the police.
Weirdly enough, the cops didn't believe an easy-going guy like Kemper could do such a thing. Once he was taken into custody, he confessed to the past six murders as well. At the time, California had suspended the death penalty so Kemper received a sentence of life in prison.
Robert Bruce Spahalski's Confession
On November 8, 2005, the Rochester Police Department received an unusual visitor. The visitor was Robert Bruce Spahalski, who was at the station to confess to the murder of Vivian Irizarry. He claimed to have killed Vivian during a hallucinatory episode after consuming a lot of drugs.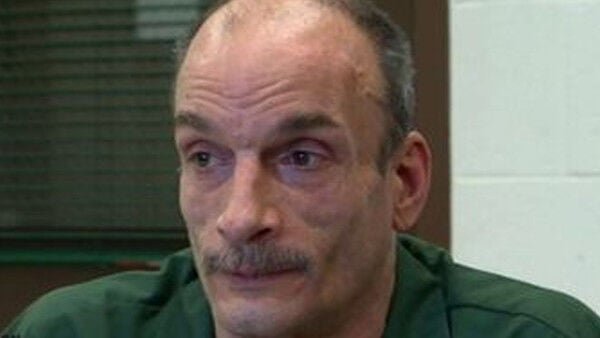 After he was taken into custody, Spahalski seemed to be full of new confessions. He informed the police that he had also been involved in the murder of Charles Grande in October 1991. Interestingly, he had been investigated for Charles' murder and then acquitted due to lack of evidence. Spahalski also admitted to killing Moraine Armstrong and Adrian Berger. He was given a prison sentence of 100 years for the four murders.

It Runs In the Family
You thought this story was over? Think again! As it turns out, Robert had a twin brother, Stephen, who also had murderous inclinations. Decades before Robert confessed to his crimes, his brother Stephen had admitted to killing a man at the age of 16.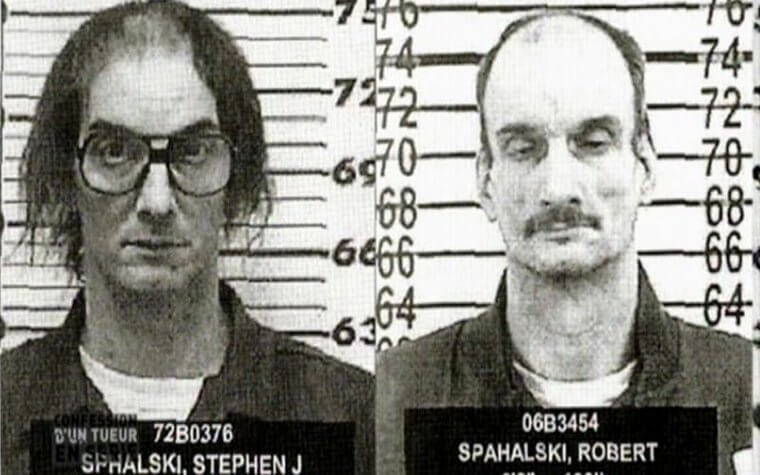 By the time Robert made it to prison, Stephen had been released but ended up in jail yet again in 2005 due to some other charges. Upon being asked about his homicidal brother, Stephen said that he thought he was the only murderer in the family.
Javed Iqbal – The Vicious Murderer
In December 1999, Pakistani businessman, Javed Iqbal, confessed to killing 100 victims. The confession was made through letters which he send to the police and local newspapers. Iqbal used to kidnap vagrants, taking them to his house where he tortured and killed them before dissolving their bodies in hydrochloric acid.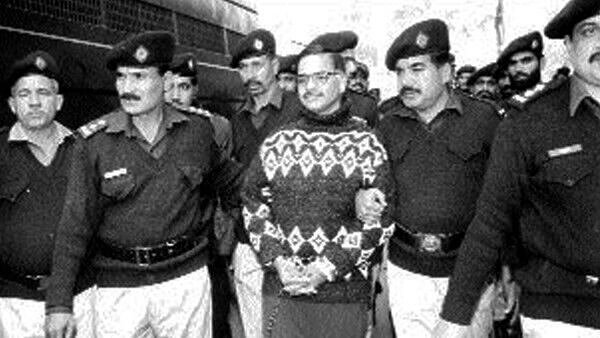 Upon searching his house, the police found blood all over his walls, photos of his victims scattered around. In Iqbal's letter, he expressed his desire to commit suicide by drowning in a nearby river. After failing to find Iqbal near the river, the police launched a large-scale manhunt.
The Manhunt Comes to an End
In the end, it wasn't the manhunt that brought Iqbal to justice. Once he found out that his accomplices had suspiciously died at the hands of the police, he feared a similar fate and quickly turned himself in to a local newspaper.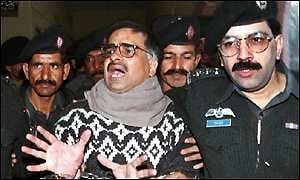 According to Pakistan's Sharia law, Javed Iqbal was served a sentence that matched his crimes. He was to be hanged, cut into pieces, and dissolved in acid. On October 9, 2001, Iqbal was found hanged in his jail cell but many believe that it was a staged suicide.
The Lady Killer
Ricardo Caputo used his boyish good looks and charm to lure and murder up to four women across the United States. Due to his visual appeal and charming personality, he was dubbed the Lady Killer among the masses.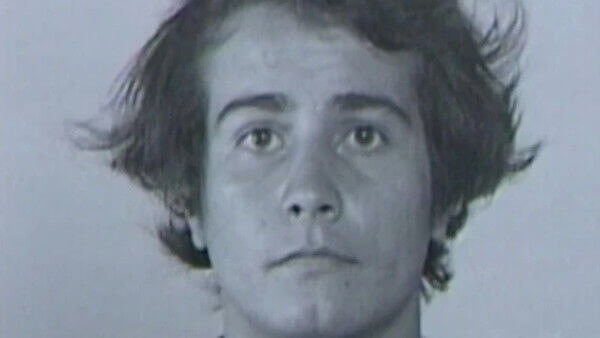 He was convicted of his first murder in 1971 when he called a police station and gave them the location of his girlfriend, Natalie Brown. When the police arrived at the scene, they found Natalie brutally stabbed to death. Caputo had killed her because she was planning to end their relationship. When it came to the trial, Caputo was deemed mentally incompetent and put in a psychiatric facility.
Chasing Ricardo Caputo
Unfortunately, Caputo managed to escape from the Manhattan Psychiatry Center and continued his murder spree. Many believe that he used his romantic relationship with psychologist Judith Becker to escape prison. Judith was also his next victim and was found murdered in her apartment.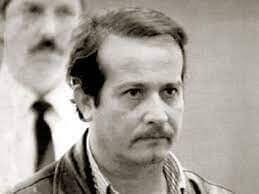 Police believed that Caputo killed her and then stole her checkbook and vehicle. He was able to evade capture for two whole decades during which he became the FBI's most wanted fugitive. In March 1994, Caputo surrendered and turned himself in. He earned a 25-year sentence but died in prison due to a heart attack.
William Inmon - Solo Serial Killer
William Inmon confessed to killing three people when he was only 21 years old. Initially, Inmon didn't intend to reveal the murders he'd committed. He had visited the Springerville, Arizona station to report that a nearby police station was overstepping their jurisdiction.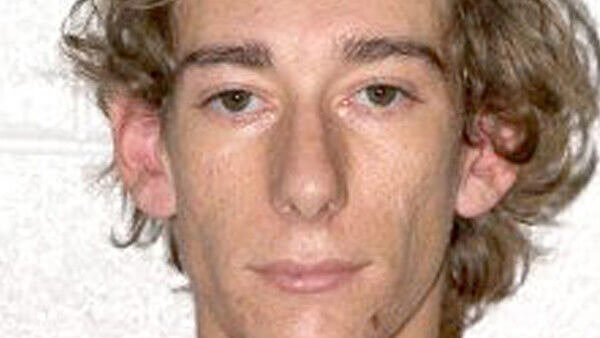 After hours of interrogation by the police who found him to be suspicious, Inmon finally admitted to killing someone by the name of Ricky Flores. Then all his confessions came pouring in as he confessed to murdering two other men. Inmon has started killing in 2007 when he was barely 19. His need for murder was driven by a desire to wipe out all the degenerates from his town. Inmon was sentenced to 24 years in prison.
Michael Copeland's Phone Confession
Michael Copeland was a former British Soldier turned serial killer who confessed to the police in 1963. He was responsible for killing three men, one in Germany and the others in England. Copeland's motives were rooted in his intense hate for homosexuals.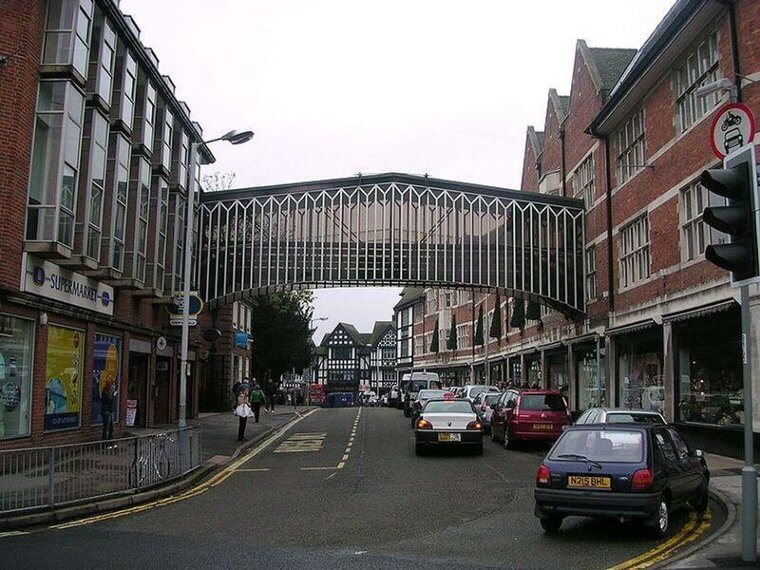 He had murdered his victims just because he suspected them to be gay. Copeland confessed out of guilt but later tried to back out and refuse any involvement. In 1965, he went to trial and was sentenced to death after a guilty verdict. His sentence was later changed to life in prison.

Next up, read about the most notorious killers from each of the 50 states in America.

A Morbid Tour of America: the Most Infamous Serial Killer From Each State
Since the early 1800s, serial killers have captivated news reports throughout the United States as graphic stories of their troubling behavior grab the attention of the entire country, accompanied by often minimal to no remorse for the crimes that they have committed and the multiple lives they have taken in the process. While many of these deranged individuals have been sentenced to death row or executed, there are a number of them who are simply rotting away in jail, serving life sentences that will never allow them to experience freedom again. Some of the following individuals have actually found Hollywood fame as their stories have been told on both the small and big screen, bringing them more attention than they deserve. The following list details the most notorious killers from each of the 50 states in America. 
Alabama - Thomas Warren Whisenhant
Cheryl Lynn Payton was abducted in 1976 from the convenience store she worked at, assaulted, then killed. Even after her death, her body continued to be violated. But she wasn't the only victim of Thomas Whisenhant's twisted mind, as he also murdered two other women: Venora Hyatt and Patricia Hitt.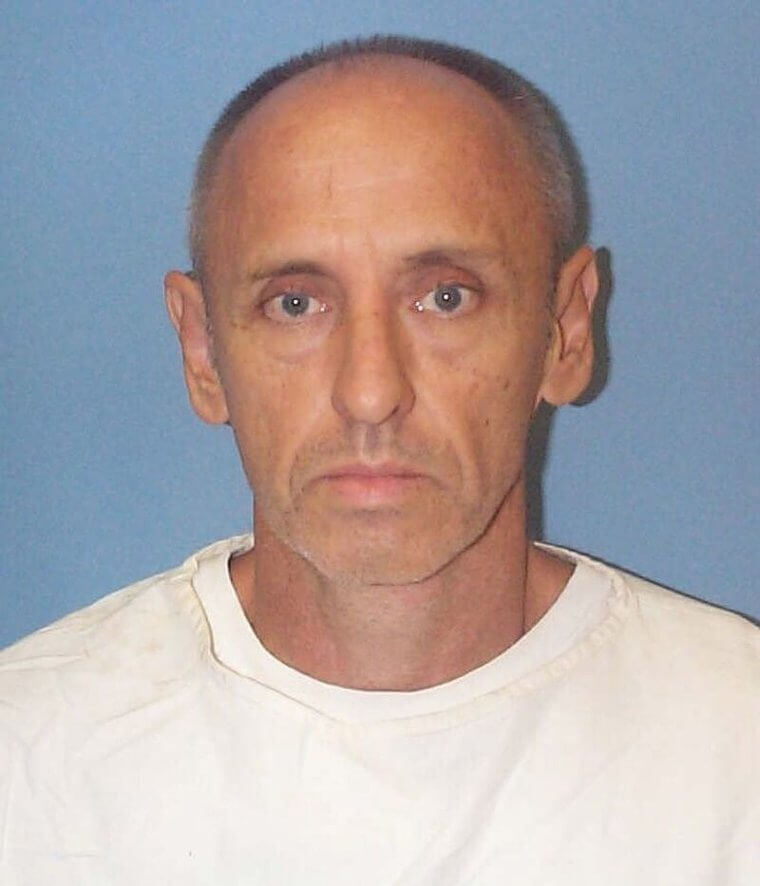 Thankfully it would all come to an end thirty-two years later as on May 27, 2010, Whisenhant would be put to death for his heinous acts. His total time on death row, 32 years, eight months, and 20 days, was longer than any other prisoner had ever served in the state.
Alaska - Robert Hansen
With more serial killings than any other state when it comes to population size, it's difficult to pinpoint who is the worst in Alaska's history, but Robert Hansen certainly has to be ranked near the top.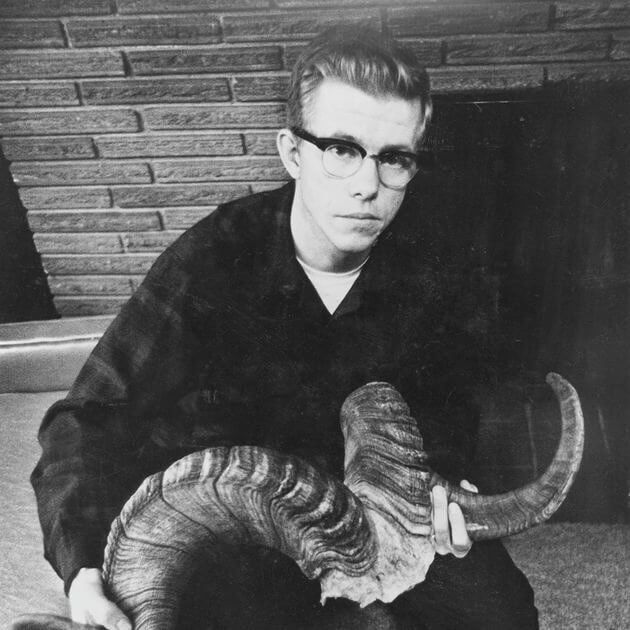 To most of society, Hansen was a typical citizen, who owned his own business and was a proud family man. However, for the longest time, few would know his darkest secret. For years, Hansen would abduct female strippers, prostitutes, and escorts and take them to a hidden cabin where he would torture them. Once he was done abusing them, he would set them free in the forest and hunt them like wild animals. In total, Hansen would confess to murdering seventeen victims, but would only be convicted of four. In 2004 at the age of 75, Hansen would die in prison.
Arizona - Mark Goudeau
Known as the "Baseline Killer", Mark Goudeau had little fear of committing his acts of terror in broad daylight over the course of Summer 2006.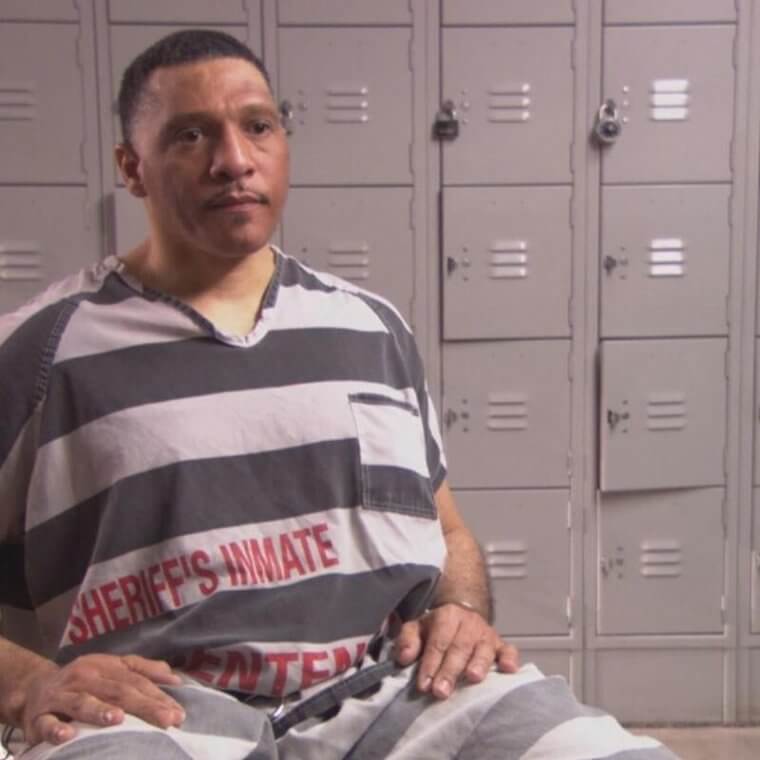 Living in Phoenix, Arizona, Goudeau would attack females who were busy doing their daily activities. One victim was violently raped and murdered while she was cleaning her car and another was attacked and killed while innocently waiting at a bus stop. Both women would be found lying in their own blood with their pants pulled down. Once caught and convicted, Goudeau was on the hook for killing nine people, the majority of whom were female. Currently still incarcerated, Goudeau's nine death sentences were upheld in 2016.
Arkansas - The Phantom Killer
He was never caught and never identified, but the reign of terror that plagued the south in 1946, specifically in Arkansas and Texas (Texarkana) remains one of the biggest unsolved cases in American history.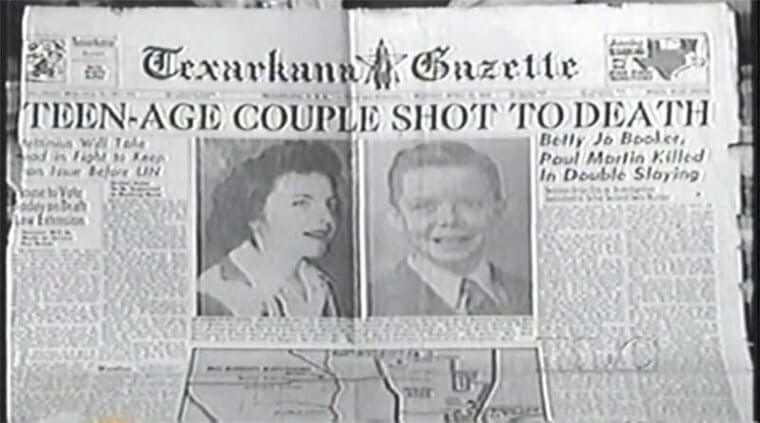 Like clockwork, every three weeks to the exact day, a couple would be shot dead in their car. Officials were so concerned that common daily activities would be shut down and residents would remain at home with the doors locked, living in fear. With five confirmed dead and eight others attacked, the Phantom Killer suddenly stopped, leaving the town in a state of fear of the unknown. The horrible acts would even inspire the horror film, The Town that Dreaded Sundown.
California - Ed Kemper
Labeled the "Co-ed Killer", Ed Kemper lived a troubled life from an early age. After murdering his grandparents at the age of 15 and serving just two years in jail, Kemper would go on to add at least ten other college students to his list of fatalities.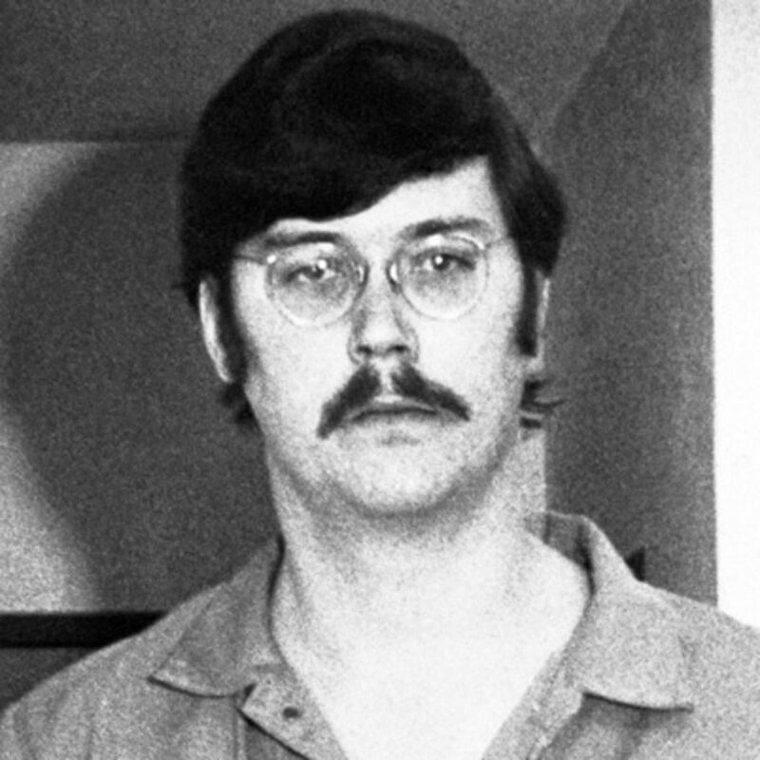 During the early 1970s, Kemper would pick up Fresno State students who were hitch-hiking and behead them. If that wasn't morbid enough, he would also have sex with their headless bodies. Prior to his arrest, Kemper would take his own mother's life, decapitating her with a hammer. Found guilty on only eight counts of first-degree murder, Kemper remains in jail at the age of 71.
Colorado - Scott Lee Kimball
After working with the good guys, Scott Kimball turned into one of the most wanted men in America.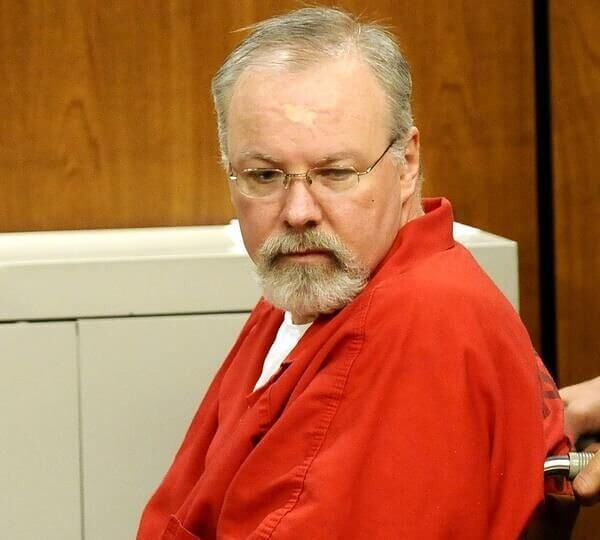 Before agreeing to be an informant for the FBI, Kimball was jailed for fraud. However, after convincing the feds that he would be an asset to them, Kimball proceeded to kill four people on the outside, including his former cellmate, his own uncle, and a nineteen-year-old woman. Sentenced to jail for a seventy-year term in 2009, Kimball will not be eligible for parole until 2044. Although he was only convicted of the four murders, authorities believe that Kimball, who openly bragged about it, actually committed more than he was initially charged for.
Connecticut - William Devin Howell
Considered by many to be a drifter, William Howell was often seen roaming the streets of Connecticut in his self described "murder mobile" van. It would be in this vehicle that Howell would abduct, assault, and eventually murder over half a dozen people.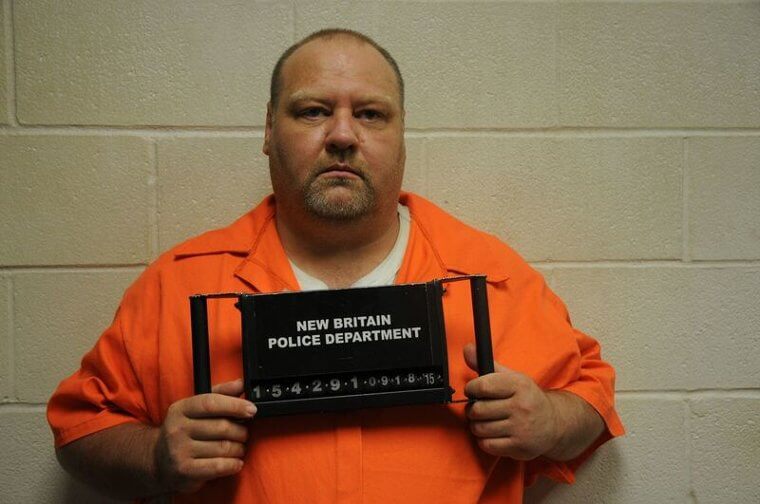 When he was finished with the bodies, he would lay them to rest in his "memorial garden" behind a local strip mall. During his 2017 trial, in which he would be sentenced to 360 years in prison, Howell admitted that he had no idea why he committed these actions, stating that it was the "monster" inside of him that was taking control.
Delaware - Steven Brian Pennell
Believe it or not, Delaware has just one documented serial killer in the history of the state, one known as the "Route 40 Killer".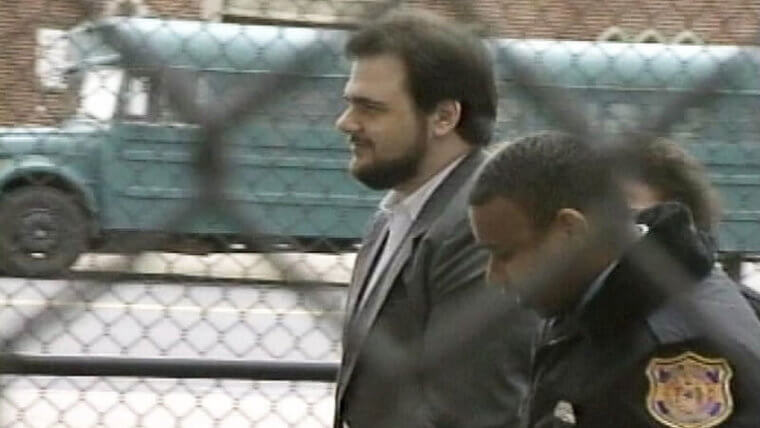 For over a year in the late 1980s, Steven Pennell focused his twisted obsession on sex workers who worked along Route 40. Ironically it would be an undercover worker who discovered that Pennell was the target of authorities, when she noticed the blue carpet in his electrician van, the same carpet fibers that investigators found on all of the victims. Upon being found guilty of killing two of his victims, crimes that he would never admit to, Pennel oddly requested to be sentenced to the death penalty. In 1992, Pennel would have his request granted.

Florida - Christine Falling
The state of Florida has had many notorious serial killers in its history, including Ted Bundy and Aileen Wuornos, but Christine Falling's brutal attacks grant her a place on this list.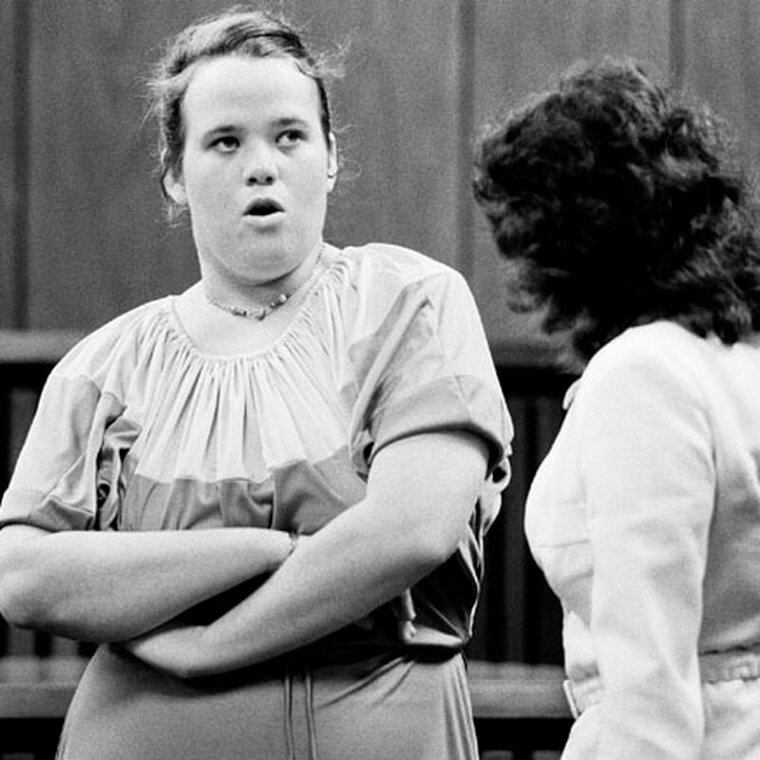 It was during the early 1980s that Falling would become, famously known as the "Babysitter from Hell", as she choked and killed five children, including an eight-month-old infant. Obviously not of sound state and mind, Falling pleaded guilty to her actions stating that she killed them because she needed to satisfy a sudden urge to choke them. With a life sentence, Falling still remains behind bars today.
Georgia - Wayne Williams
From 1979 to 1981, black children in Atlanta were being targeted by Wayne Williams in a saga that would become known as the Atlanta Child Murders.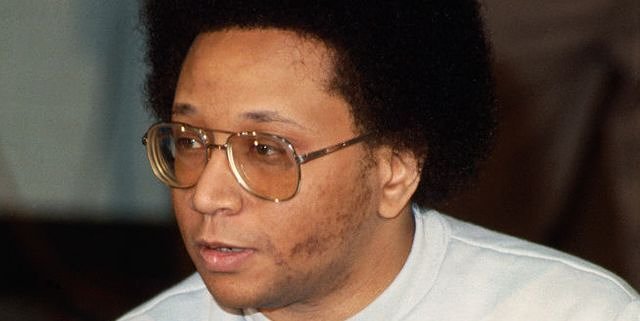 Working as a freelance photographer, Williams would be sentenced to jail for two unrelated murders and was never officially tied to the Atlanta Child Murders. However, multiple pieces of evidence that were found on the young victims point to Williams being involved, including fibers from his home and his dog. With close to thirty victims, some believe that the authorities just wanted to put the blame on someone, whereas others believe that the KKK was heavily involved, however, FBI reports show no relationship between the parties. Williams is currently serving a life sentence for the two murders that he did officially commit.
Hawaii - Honolulu Strangler
Sand, surf, and palm trees. When one describes Hawaii, they paint a blissful, relaxing picture. However, in the mid-1980s it was anything but for island residents as five female bodies between the age of 17-36 were found along the shoreline.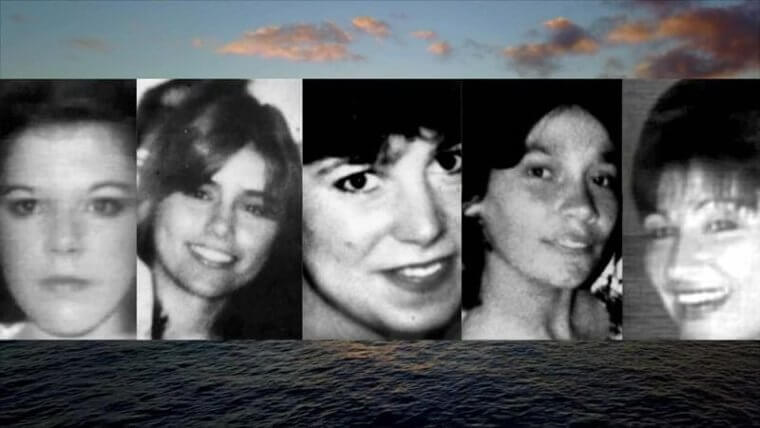 Although a suspect was never found, officials strongly believe it was the act of a serial killer as all the victims had their hands tied behind their backs and most were sexually assaulted. Despite the efforts of a police task force of up to thirty officers assigned to the case, it still remains unsolved today.
Idaho - Lyda Southard
Identified as Idaho's and potentially even the country's first female serial killer, Lyda Southard took the lives of six of her family members in the early 1900s.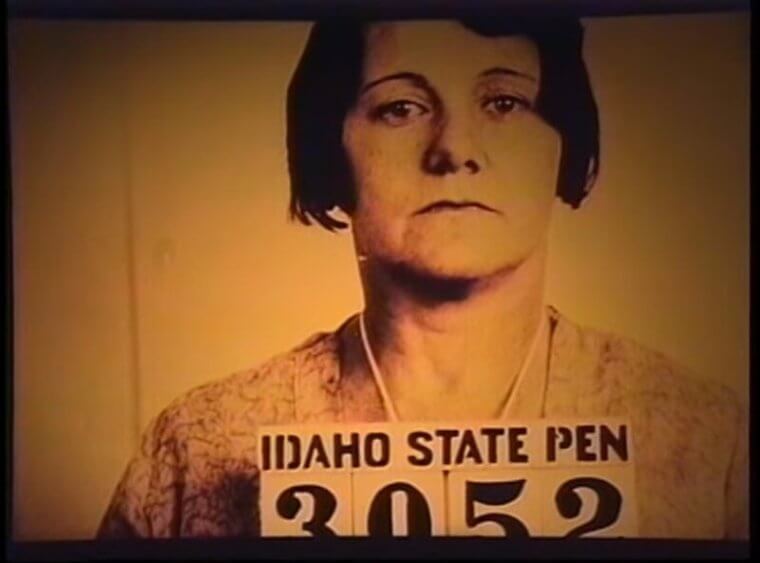 Charged with the murders of her four former husbands, her brother-in-law, and her own four-year-old daughter, Southard, or Lady Bluebird as she was known to go by, used poison to kill her loved ones. Believed to have murdered for life insurance purposes, Southard used flypaper arsenic as her weapon of choice. After being incarcerated and facing life behind bars Southard would escape from jail and eventually be found dead from a heart attack. Ironically, Southard's body would be completely hairless as a result of unprotected exposure to arsenic.
Illinois - John Wayne Gacy
There are various reasons why people are afraid of clowns and John Gacy is one of them.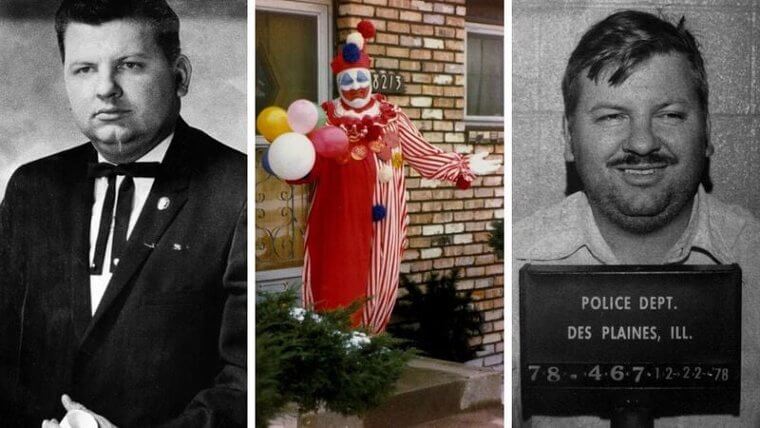 Working under the disguise of Pogo the Clown or Patches the Clown, Gacy would often perform at children's birthday parties during the 1970s. After luring his young victims away with promises of various jobs to earn money, Gacy would sexually assault his victims and then strangle them, all while wearing his clown costume. Gacy would be found guilty for thirty-three murders after the bodies were found buried underneath his house. In 1994, Gacy would face death by lethal injection.
Indiana - Herbert Baumeister
Most people assumed that Herbert Baumeister was your typical American man, appearing happily married with children. However, unknown to everyone, including his wife, Baumeister lived a secret life as he would often head out at night, trolling local gay bars and hooking up with young unsuspecting men.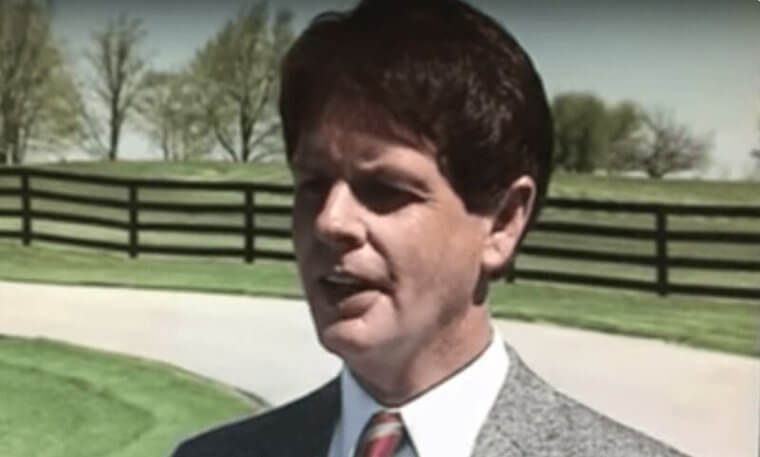 It was unknown whether Baumeister engaged in relationships with these young men, but when they went missing, authorities would question Baumeister, eventually finding eleven bodies buried just feet from his home. Rather than facing jail time, Baumeister would take his own life.
Iowa - Carroll Edward Cole
Although officially he did not commit any crimes in Iowa, Carroll Cole's life was heavily impacted by his time growing up there.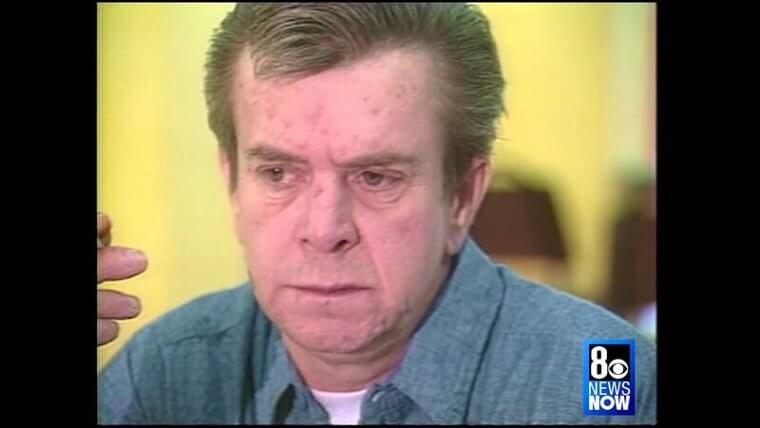 As a child, Cole would be a victim of child abuse from his mother, resulting in his hatred towards her and women in general. As he grew into an adult, Cole's hatred would turn into violence and from 1948-1980, thirteen women would be the target of his rage, as he visioned his victims as his mother. After being sentenced to death (and eventually being executed in 1985), Cole did not appeal the decision stating that "it would be unbearable to stay here any longer."

Kansas - Dennis Lynn Rader
His moniker was his M.O. Known as the "BTK Killer", Dennis Rader would bind, torture, and kill ten victims between 1974-1991.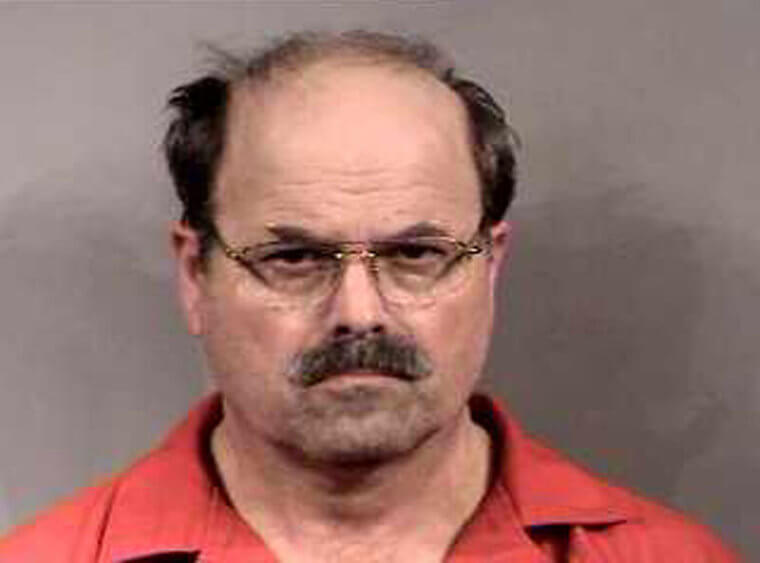 As some criminals have been known to do, Rader enjoyed the chase by authorities, often leaving a clue at the scene as to his identity. Despite his horrific crimes, Rader appeared to live a relatively normal life, with a wife and two children and ironically a degree in Administration of Justice. Currently serving ten life sentences, Rader has avoided the death penalty as he committed his crimes before Kansas reinstated the death penalty in 1994.
Kentucky - Donald Harvey
Although he confessed to fifty-seven murders, Donald Harvey would only be convicted for thirty-seven.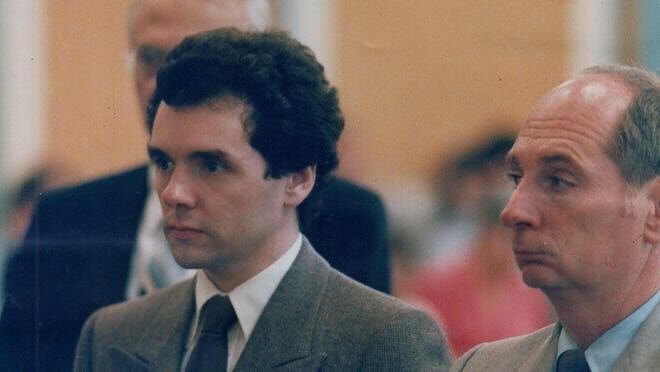 As a nurse's aid during the 1980s, Harvey would become known as "The Angel of Death" as he would kill multiple patients while he worked in the hospitals. Believing that he was doing God's work by ending the life of terminally ill patients, Harvey would use a mix of cyanide, rat poison, and arsenic. Although he would receive multiple life sentences for his crimes, Harvey would avoid the death penalty, but justice would be served as he was beaten to death while behind bars.
Louisiana - Clementine Barnabet
Known as the "Voodoo Murders", the tale of Clementine Barnabet is filled with acts of voodoo and supernatural acts. At just nineteen years old, Barnabet confessed to killing seventeen people in their sleep during the 1910s, many of which were entire families. Believing that she was working on behalf of the Church of Sacrifice, Barnabet would take an axe to her unsuspecting victims. 

Fellow members of her church would also engage in violent acts, taking the lives of up to forty people. Due to her age at the time, Barnabet would avoid the death penalty but would be sentenced to life in prison.
Maine - John Joubert
John Joubert's dream became nightmares for his victims. When he was a young boy, Joubert once envisioned killing his babysitter and eating her.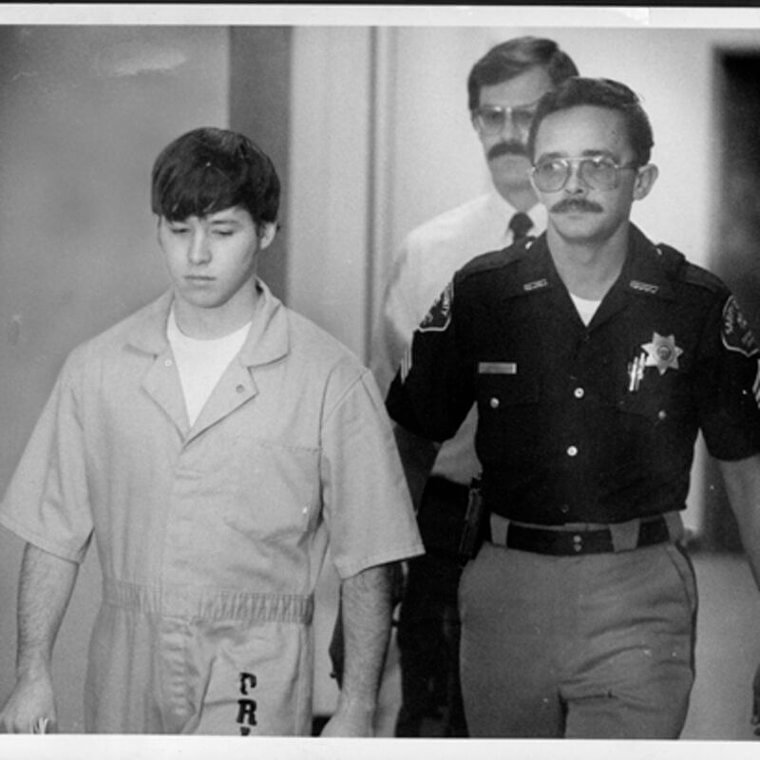 Years later, his vision would come close to becoming reality. In the late 1970s, Joubert kidnapped three boys on separate occasions, treating each the same: strangling them, and then taking bites outs of their dead bodies. While two of his killings took place in Nebraska during his time in the Air Force, his final kill took place in Maine when a young eleven-year-old boy who was out on a jog had his life taken. After being apprehended, Joubert stated he was happy to be caught as he knew it would mean an end to his behaviors with a trip to the electric chair in 1996.
Maryland - Joseph Metheny
How officials decided against the death penalty in place of a life sentence for Joseph Metheny is beyond comprehension.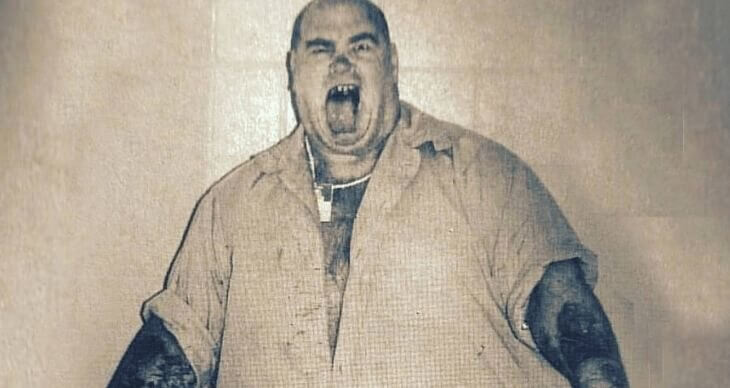 During the 1990s, Metheny took to abducting sex workers into his trailer and murdering them. But the horror didn't end there. As the owner of a food stand, Metheny would grind up the human flesh of his victims and blend it in with animal meat and then sell it to unsuspecting customers. Known as "The Cannibal", Metheny claimed that "the human body tastes very similar to pork and if you mix it together, nobody can tell the difference."
Massachusetts - The Boston Strangler
During the early 1960s, the city of Boston was terrorized by a serial killer. Although there was no sign of forced entry, authorities believed that each of his thirteen victims willingly and unknowingly let the murderer into their homes.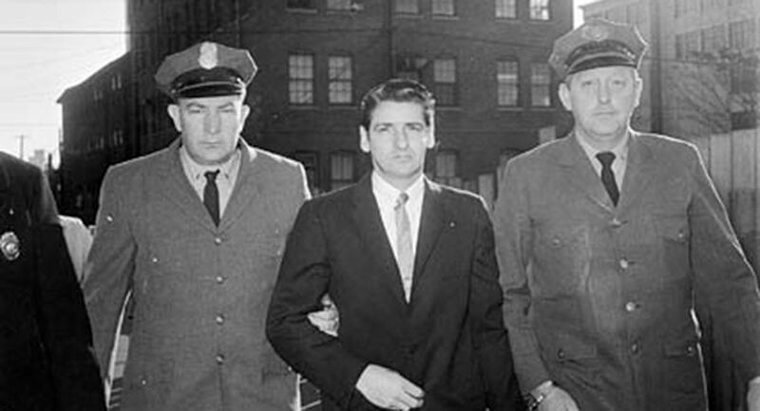 While his nickname led people to believe that he strangled his prey, they were actually all stabbed to death. When Albert DeSalvo was arrested for a rape and murder charge, he admitted to being the serial killer, however evidence and confessions from friends and family members proved against his claim. In 1973, DeSalvo would be found stabbed to death in jail, with the identity of the true Boston Strangler still unknown.
Michigan - Elias Abuelazam
Over the course of 2009-2010, Elias Abuelazam would stab eighteen people in Flint, Michigan, leaving five victims dead.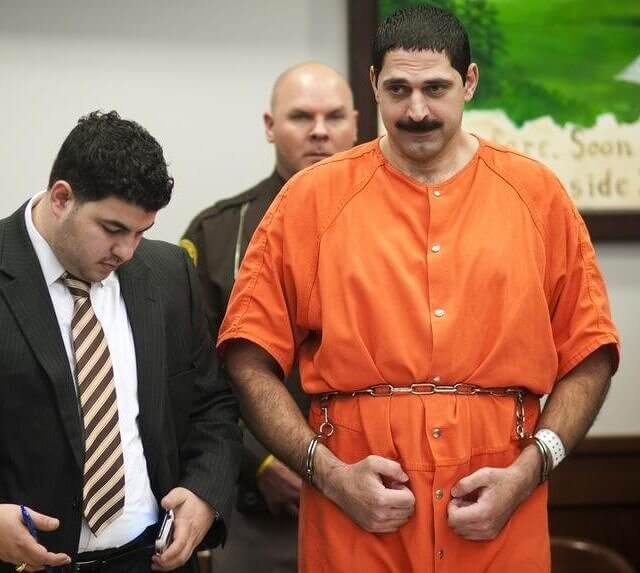 Known as "The Serial Stabber" Abuelazam did not limit his crimes to just the state of Michigan as he also preyed on innocent civilians in Virginia, Ohio, and Israel. It is believed by many that Abuelazam's killings were racially focused as the majority of his targets were African-American. Convicted of first-degree murder, Abuelazam has a life sentence in jail since 2010 without any opportunity for parole.
Minnesota - Paul Michael Stephani
Despite being a monster who murdered five innocent women, Paul Stephani was known by authorities as "The Weepy-Voiced Killer."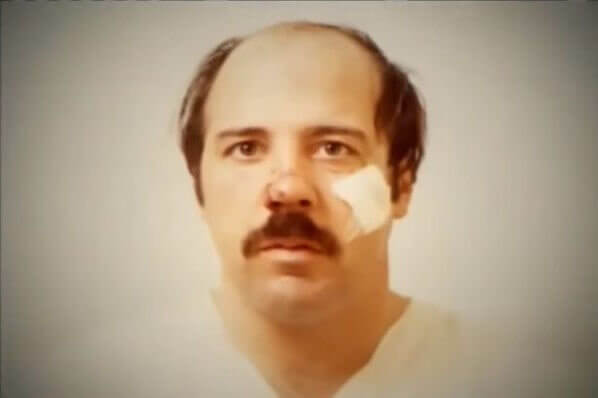 After beating and stabbing his victims, Stephani would call the Minnesota police department, crying on the phone to officers as he confessed his actions. Arrested for the murder of three victims in the early 1980s, Stephani would admit to attacking two other victims, who were fortunate enough to escape and survive his attacks. Stephani would die from cancer in 1998 while still in prison serving a forty-year sentence.
Mississippi - Glen Rogers
Nicknamed the "Cross Country Killer," Glen Rogers would also find himself involved with one of the most famous crimes in modern-day history. During the mid-1990s, Rogers got together with a beautiful redhead named Linda Price at the Mississippi State Fair and their romance eventually led the two to move in together. However the bliss would be short-lived as the day before Halloween, Price would be found dead in the bathtub and Rogers nowhere to be found.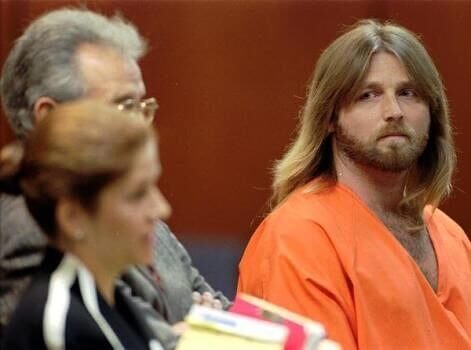 As time passed, Rogers would be tied to two similar murders, with his red-haired victims found dead in their bathtubs. Rogers would be found guilty of killing five women, though he admitted to killing up to seventy. Some even hypothesized that he was the true killer of Nicole Brown Simpson. Sentenced to death, Rogers currently remains on death row.
Missouri - Terry Blair
Terry Blair's behavior appears to be a family trait. With five other relatives convicted for murder, including his mother, the Blair family is one of the most murderous families in Missouri history.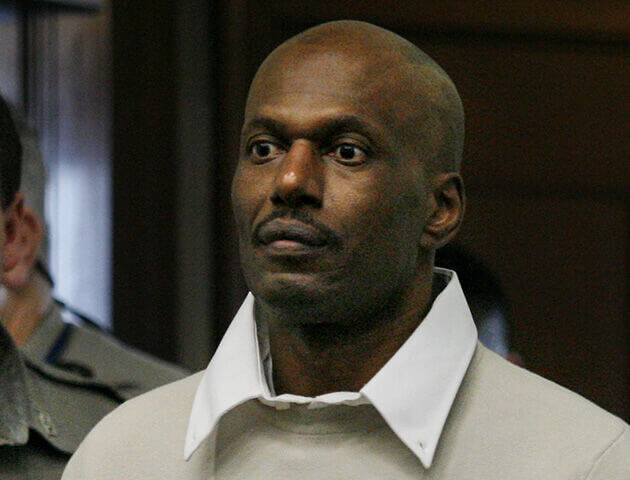 After murdering his pregnant girlfriend and mother of his two children in 1982, Blair would add at least seven more victims to his list, raping and murdering all of them. During his trial, the murderer was defined as a "cold, calculated killer determined to kill as many women who worked as sex workers."