The incredible Cruise liners, floating cities that travel on water, offer a wide range of amenities, making them an all-in-one vacation destination. With their spacious cabins, comfortable beds, and attentive staff, cruise liners provide travelers with a relaxing and stress-free experience. Despite some environmental concerns, cruise liners have remained a popular choice for travelers seeking comfort, convenience, and adventure on the high seas. Whether you're a seasoned cruiser or a first-timer, here are some cruise liner secrets that you wouldn't want to miss!
No Dentists Onboard Cruise Ships
If you're planning a cruise, it's important to know that dental emergencies can happen at any time, but unfortunately, there won't be a dentist on board to provide immediate care. However, most cruise ships have medical personnel such as ship doctors and nurses who can attend to general medical issues.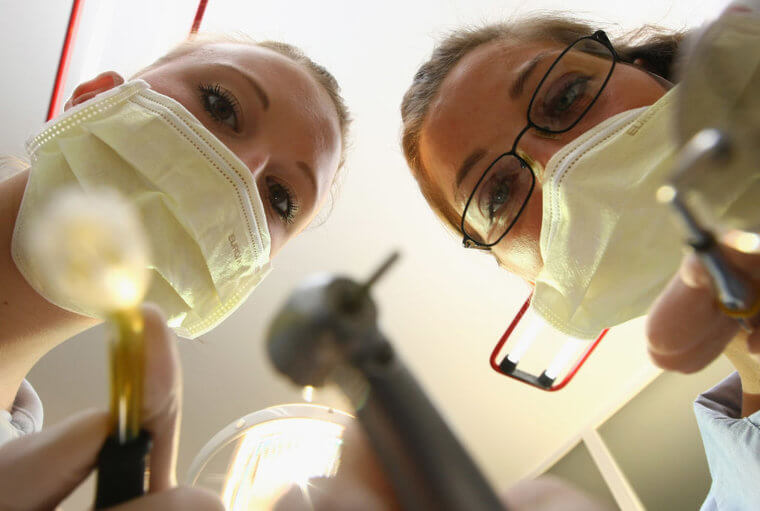 They can provide first aid for dental emergencies, such as pain relief, antibiotics, and temporary fillings. However, if you require specialized dental care, you may have to wait until the ship reaches the next port of call. It's a good idea to bring your dental records and any necessary medications or supplies, such as pain relievers or a spare set of dentures, in case of emergency. You may also want to check with your dental insurance provider to see if you're covered for emergency dental treatment while on a cruise.
Cruise Lines Used to Have Cows on Board
In 1840, Cunard, one of the oldest cruise ships in history, to held cows on board to provide fresh milk during their earliest cruises, and the cows were slaughtered and served on the final day of the voyage.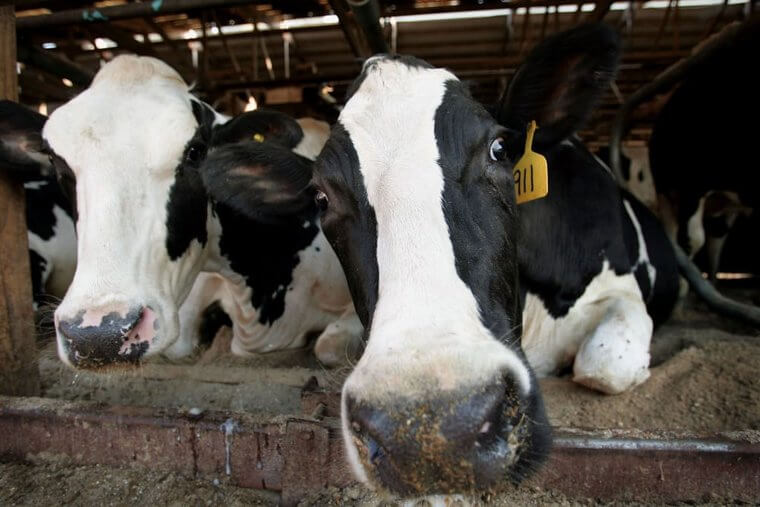 Nowadays, over 40,000 pints of milk are needed for a two-week cruise, which is equivalent to the milk produced by 25 dairy cows within the same period. Nevertheless, it's fascinating to imagine how different it must have been for early cruise passengers, having cows as their companions throughout their journey, and then eventually eating them. It's a testament to how far the industry has come and how much it has evolved.
Port Canaveral - The Busiest Port
CruiseMapper, a popular online database for cruise information, boasts a staggering 2,219 ports in its collection, with 587 of them being river ports, and 1,632 being ocean ports. It's worth noting that not all ports can accommodate ships of any size, as smaller ports can only handle smaller ships.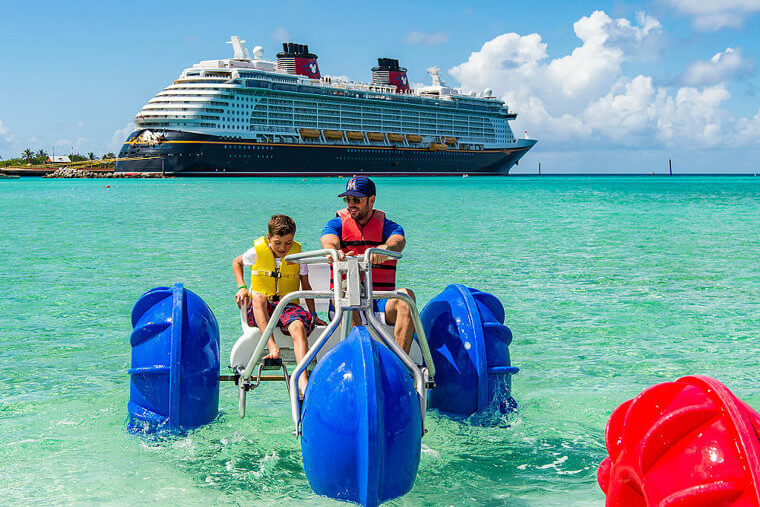 Regarding the busiest cruise port, Port Canaveral takes the crown. This Florida-based port welcomed an impressive 4.21 million passengers in 2022, making it the world's busiest. It's worth mentioning that traditionally, the Port of Miami has held the title of the busiest cruise port. However, in 2022, it only saw 4.02 million passengers pass through, coming in second to Port Canaveral. With so many ports to choose from, and each offering unique experiences, it's easy to see why cruising is a popular vacation choice.
Apparently, It's Pretty Safe on the Ship
A study conducted by Dr. James Alan Fox, a well-known criminologist, analyzed four years of violent crime data and found that the rate of violent crime on a cruise ship was only 23.8 incidents per 100,000 people. This is in stark contrast to the rate of 508 incidents per 100,000 people in a typical city in the United States.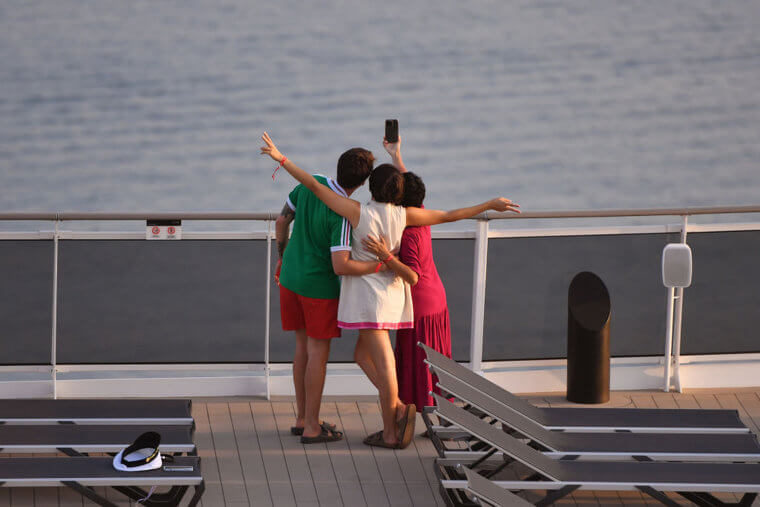 These findings suggest that cruise ships provide a safer environment for passengers, with a 95% lower risk of experiencing violent crime compared to land. The study's results are reassuring for individuals who may have concerns about safety while traveling and indicate that cruise lines prioritize their passengers' safety and security.
There Is an Ambitious Project to Build a Replica of the Titanic
This magnificent endeavor, valued at $500 million, aims to recreate the original Titanic in every way, shape, and form. The ship will feature modern navigation technology and state-of-the-art safety systems that surpass even the highest standards of today's maritime industry, providing an unmatched level of comfort, luxury, and security for its passengers.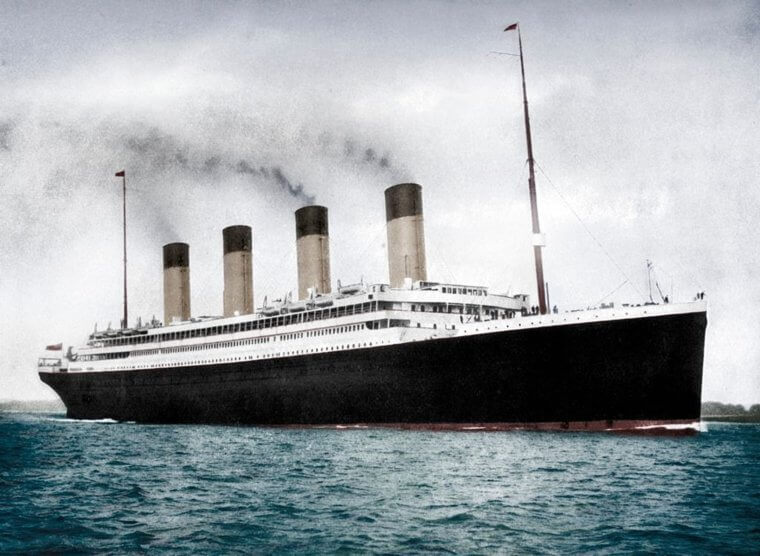 Unlike the original Titanic, which infamously lacked sufficient lifeboats and life jackets, the Titanic II will have enough of these crucial safety features for every passenger and crew member on board. This ambitious project has been in the works for years, and it is set to be one of the most significant and noteworthy maritime events of our time.
Most Cruise Ship Goers Come From North America
Cruise ships have become increasingly popular among people who enjoy traveling. According to the Cruise Lines International Association (CLIA), around 50% of all cruise passengers come from North America, making it the largest market for cruise lines.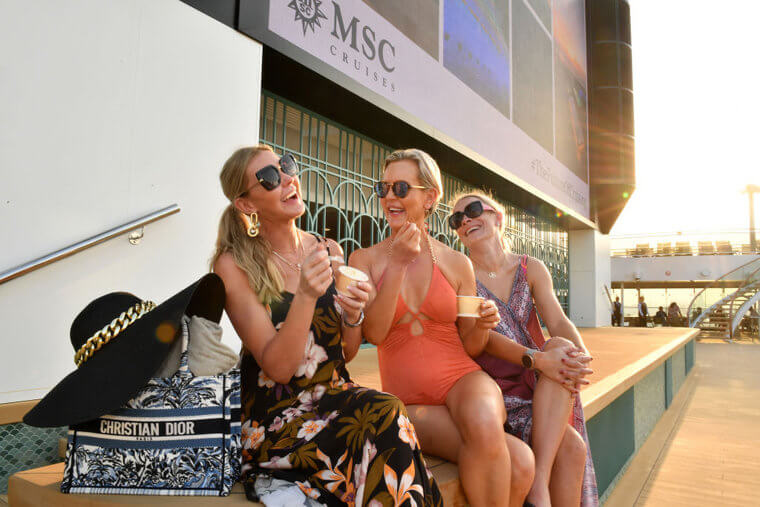 Western Europe accounts for 24% of cruise passengers, while Asia accounts for 15% and other regions account for 11%. In 2018, 14.24 million cruise passengers were from North America, with 6.73 million from Western Europe and 4.24 million from Asia. Australasia, South America, Scandinavia, Eastern Europe, Africa, the Middle East, the Caribbean, and Central America collectively account for a small percentage of the market. These statistics show that the majority of cruise passengers come from North America, indicating that cruise lines may want to focus their marketing efforts on this region. 
Celebrity Cruises' Ships Are Easily Recognizable by Their Big X
However, this X isn't just an ordinary alphabet letter, but rather the Greek letter Chi. The Chi symbolizes the Chandris Group, which founded Celebrity Cruises in 1988.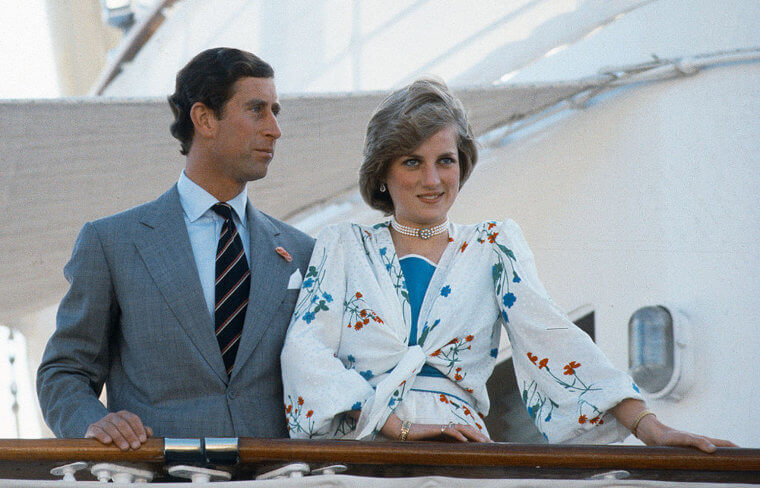 The Chandris Group has a rich history in the shipping industry, and the Chi serves as a reminder of its involvement in the creation of Celebrity Cruises. Celebrity Cruises has become a popular choice for travelers seeking luxury and comfort on the high seas. The Chi on the funnel of each Celebrity Cruises ship is just one of the many distinctive features that make these ships stand out from the rest.
The Two Most Expensive Cruise Ships in the World
According to Statista, the two most expensive cruise ships ever built are Royal Caribbean's Oasis of the Seas and Allure of the Seas. These ships were constructed in 2009 and 2010, with each vessel costing approximately $1.4 billion.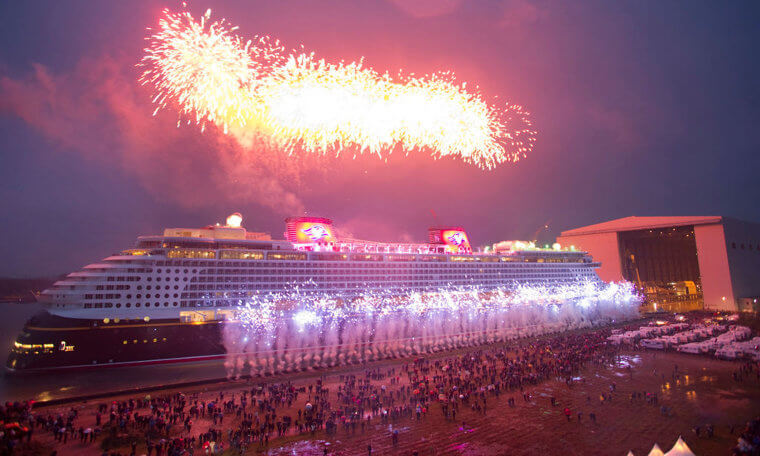 Although Royal Caribbean's newest ship, Wonder of the Seas, had a lower construction cost of $1.3 billion, the title of the most expensive cruise ship may soon change hands again. The upcoming launch of Icon of the Seas in 2023 could cost up to $2 billion, making it the new record-holder. It remains to be seen whether this prediction will come true, but it is clear that the cruise industry is investing vast sums of money in their ships to attract passengers with ever more luxurious amenities and experiences.
Ice Cream, You Scream, We All Scream for Ice Cream
Every week, a colossal cruise ship serves 20,000 ice cream cones, among a plethora of other food options, despite the elimination of the midnight buffet by most cruise lines in recent years. It is staggering to think about the amount of food consumed on a cruise ship.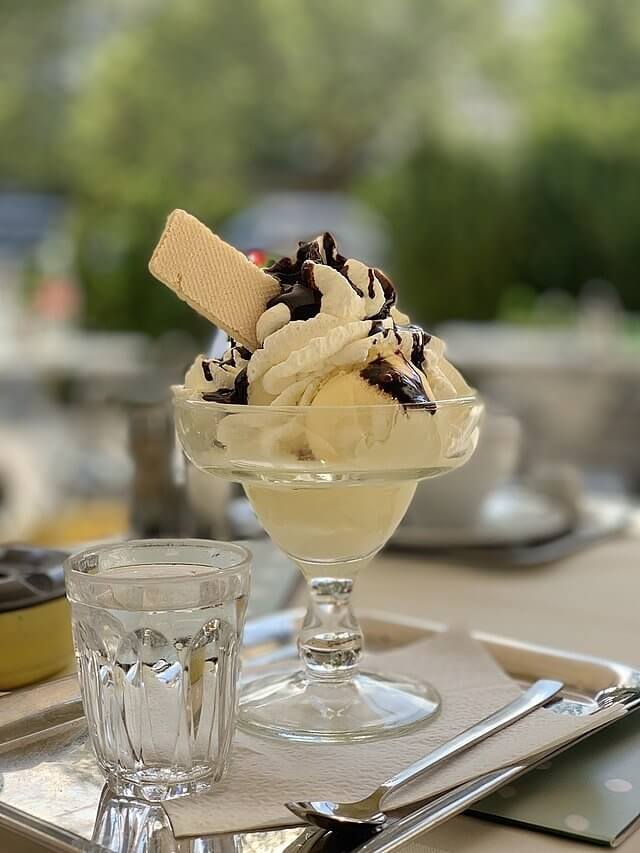 In a week-long voyage, the same enormous ship will devour more than 45,000 eggs, brew 1,800 pounds of coffee, and consume 9,000 pounds of lettuce. The quantity of pizza they consume is beyond my imagination. Out of all these food items we are surely the most surprised about ice cream, yet we can also completely understand!
Scientologists Have Their Own Ship
The Church of Scientology, a controversial religious organization founded in the mid-20th century, owns and operates its own luxury cruise ship named "The Freewinds." This 440-foot vessel is designed to accommodate up to 540 passengers and boasts a range of lavish amenities, such as a gym, swimming pools, a spa, and even an auditorium.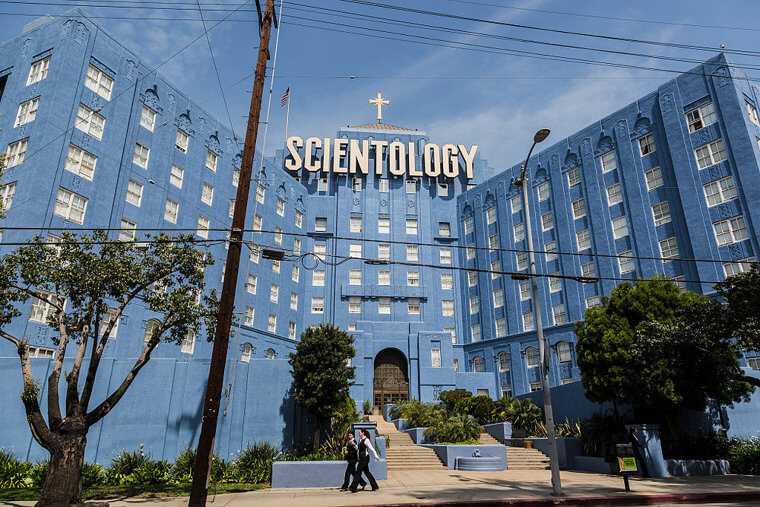 However, what sets the Freewinds apart is not just its opulent facilities but also its spiritual significance to the Church of Scientology. The vessel is crewed by a group of dedicated members known as the Sea Org, who work long hours in exchange for room and board but no pay. Despite its luxurious appearance and spiritual significance, the Freewinds has faced criticism and controversy in the past, with some former members alleging that the ship was used to isolate and control them.
Ships and Their Godmothers
The practice of blessing a ship is an ancient tradition, and in the last century, godmothers have been appointed to perform the ceremony on behalf of cruise ship lines. The godmothers are chosen to bring good fortune and safety to the ship and to give it a sense of "life."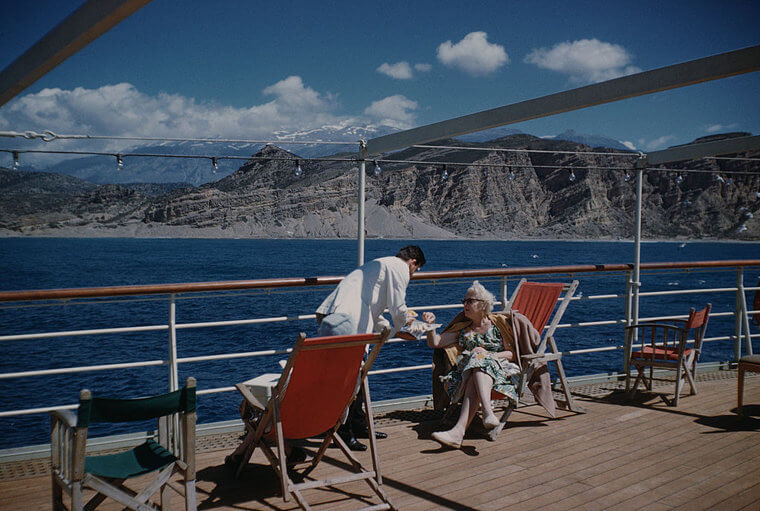 Some cruise lines have taken this tradition further and incorporated fun themes. For instance, Royal Caribbean's Oasis of the Seas has seven godmothers, while other ships feature animated godmothers such as Fiona from "Shrek" on Allure of the Seas and Tinker Bell on Disney Wonder. Norwegian Cruise Line has also broken the mold by appointing a godfather for their ship Norwegian Escape, in the form of Miami-born rapper Pitbull.
Smashing Champagne as an Age-Old Tradition
For centuries, new ships have been christened with a standing cup made of precious metal. An official would sip wine from the cup and then pour it over the ship's deck and bow. This tradition dates back to a thousand years ago. However, by the end of the 19th century, the standing cup was replaced with a bottle of Champagne.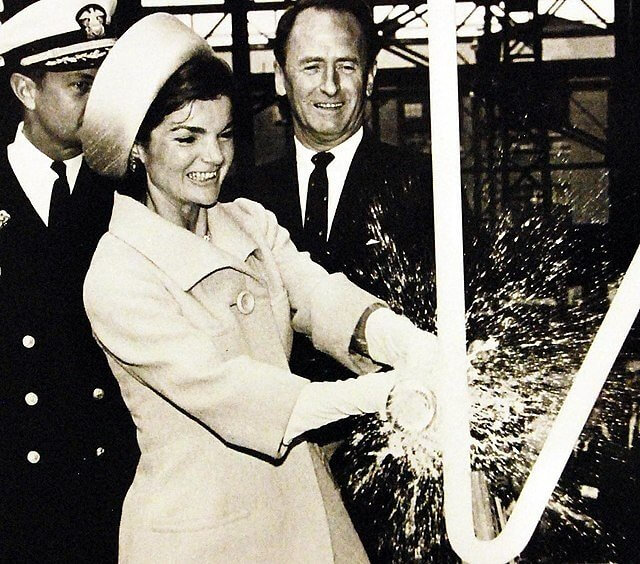 The legend says that the spilling of water, alcohol, or blood brings good fortune and prosperity, which can help the ship. The cruise industry has thankfully stuck to the tradition of sacrificing alcohol in place of precious metals or blood. This is why Champagne is smashed against the bow when new ships are christened.
No Pets on Board
If you're planning a cruise and don't want to leave your furry friend behind, Cunard's Queen Mary 2 is the only ship that allows pets on board. The ship has 24 kennels, as well as space for your pets to play and even lampposts and fire hydrants for them to use.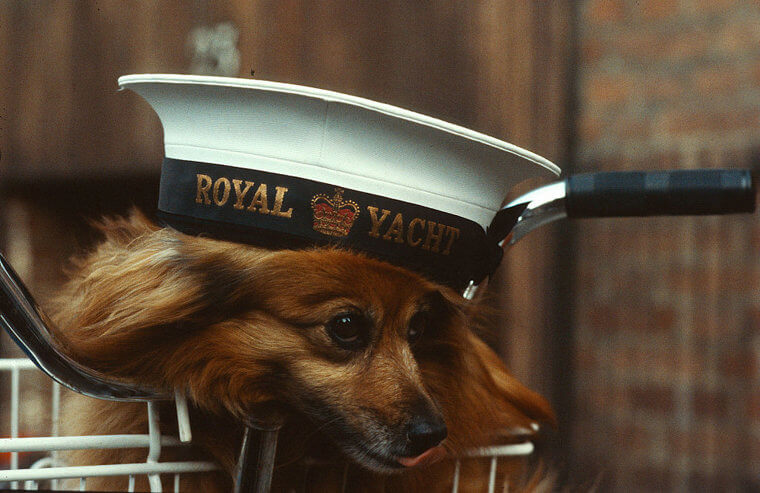 Service dogs, like guide dogs for the visually impaired or hearing dogs for the deaf, are typically welcome on most cruise ships. However, emotional support dogs and untrained pets masquerading as assistance dogs are no longer allowed on board due to stricter rules. So, if you want to enjoy a cruise with your pet, it's essential to research the specific requirements and restrictions of the cruise line you're considering.
For Centuries, Ships Have Been Referred to as "She"
The reason for this practice is not entirely clear, but some theories suggest that ships are given feminine gender because male captains named them after women they loved, while others believe that it is because ships were once dedicated to goddesses.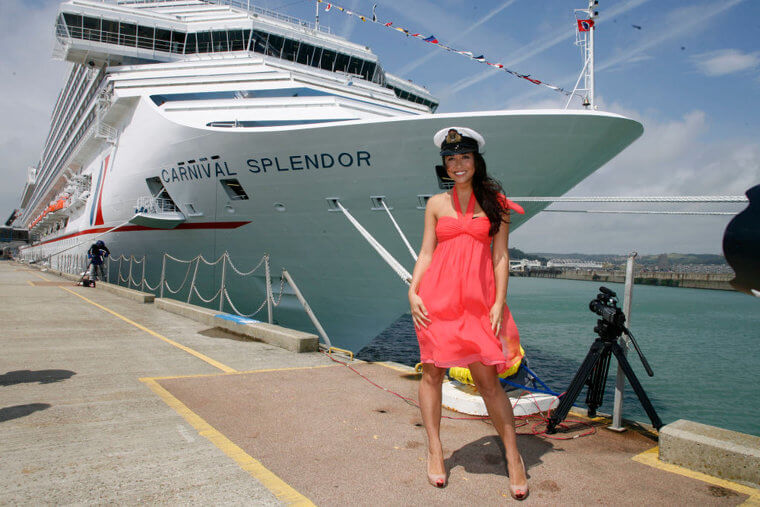 An anonymous author once humorously explained that ships are referred to as "she" because they have a waist and stays, require a lot of upkeep, and can only be handled by experienced individuals. Additionally, they can be all decked out and always head for the buoys when coming into port. Even modern cruise ships, despite not having feminine names, are still referred to as "she" as a nod to this long-standing maritime tradition.
The Crew Speak in Code
This is because they do have their own language to communicate with each other. These codes are used to alert the crew to different situations that might arise. For instance, "Code Bravo" or "Code Alpha" means that there is a fire or a medical emergency on board.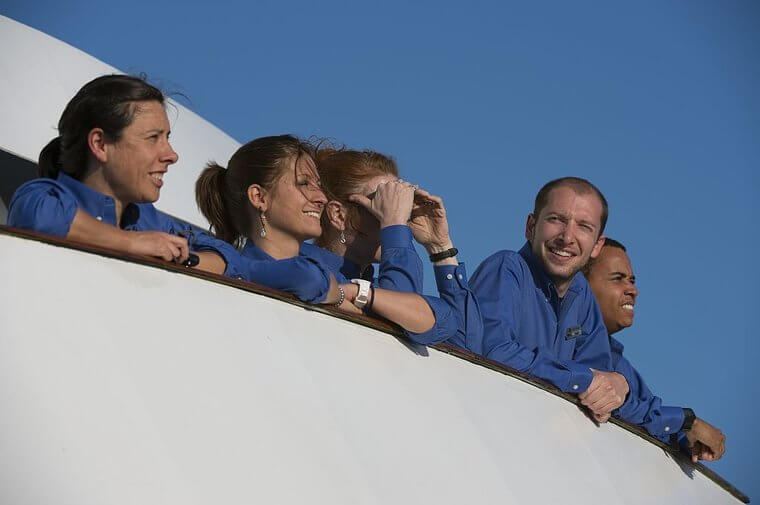 If you hear "Code Adam," it means that a child is missing and the crew is on alert to find them. And if you hear "Code Oscar," it means that someone has fallen overboard and the crew is working to rescue them. These codes might seem mysterious to passengers, but they are an important part of keeping everyone on board safe. So if you hear a crew member mention one of these codes, don't panic, just know that they are working hard to ensure everyone's safety and well-being.
Look For the Ship Wreck on Google Maps
One can use Google Maps to view the MS World Discoverer, an abandoned cruise ship wreck that met its fate after hitting a rock in the ocean off the coast of the Solomon Islands in April 2000. The incident prompted the safe evacuation of all passengers, but the ship has been left stranded in its position, tilted to one side, ever since.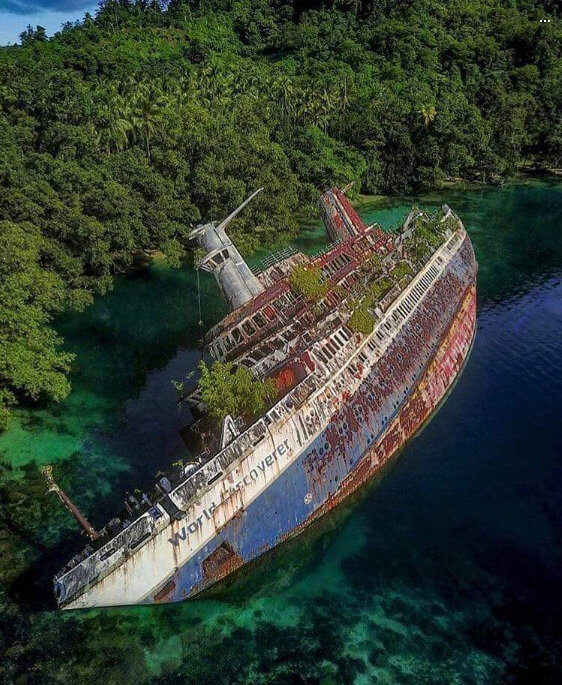 The MS World Discoverer was originally built in 1974 and served as an expedition ship that traveled to remote destinations across the globe. Its final journey, however, ended in disaster, and the wreck serves as a haunting reminder of the unpredictability and dangers of the ocean. Despite its current state, the ship remains a popular tourist attraction, drawing visitors from all over the world who come to witness the eerie spectacle of the abandoned vessel.
Without a Trace
It's not uncommon to hear of individuals going missing while on a cruise, but what many are unaware of is the frequency at which it happens. Over the span of thirteen years, from 2000 to 2013, nearly 200 passengers on luxury cruise ships disappeared without a trace.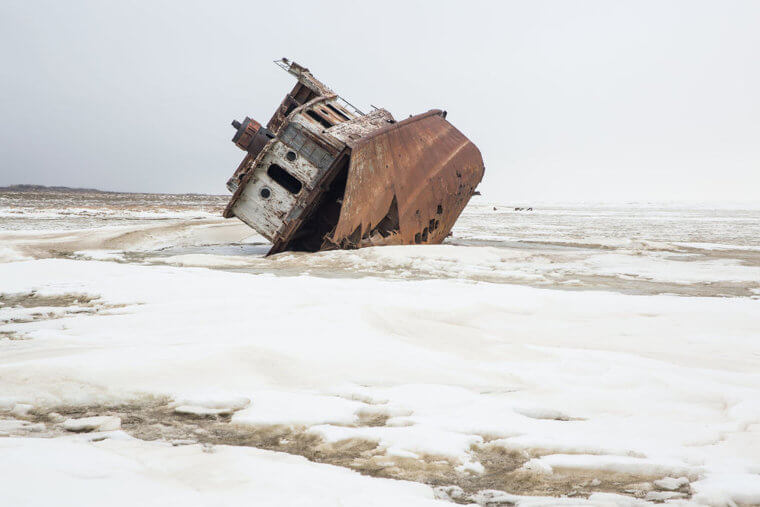 While some may have fallen overboard, the majority of these disappearances are shrouded in mystery. It's a daunting thought for those who are considering a cruise for their next vacation, and it raises questions about the safety measures in place on these massive vessels. Despite the efforts made by cruise companies to ensure the well-being of their passengers, these incidents serve as a reminder of the unpredictability of the open sea and the importance of taking precautions while onboard.
When It Comes to Cruising, Internet Access Is Not the Same as on Land
Though seasoned cruisers may already know this, it may come as a surprise to first-time travelers. For years, wifi on cruise ships has been limited, slow, and costly. But the good news is that the situation is changing. Cruise ship internet is making significant strides, and it is now faster and more affordable than before.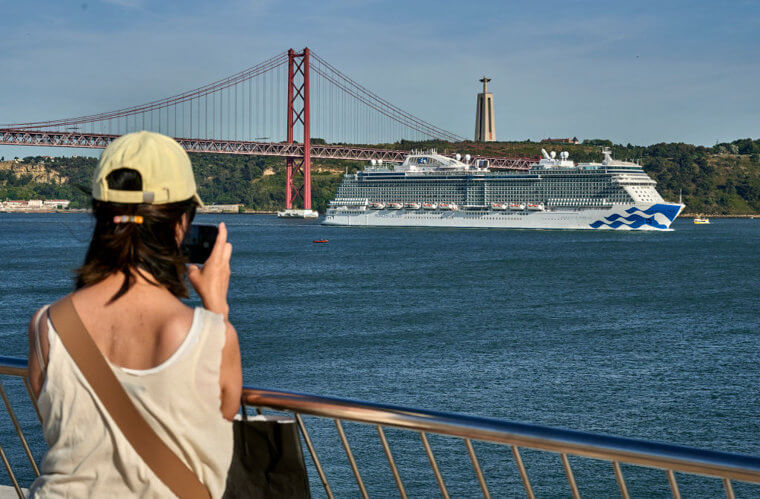 One example of this is the Princess Cruises Ocean Medallion, an innovative technology that provides fast and reasonably priced internet access, known as MedallionNet. With advancements like this, travelers can now stay connected while at sea without worrying about exorbitant costs or slow speeds. So, whether you're a seasoned cruiser or a first-timer, rest assured that you can now enjoy reliable and fast internet access while cruising.
The Reality of Death Onboard
It may seem unsettling, but cruise ship deaths occur more frequently than one would expect. A study published in the International Journal of Travel Medicine and Global Health revealed that there were 623 reported deaths on cruise ships between 2000 and 2019.
The study also found that falls were the primary cause of cruise passenger deaths, followed by cardiac arrests and suicides. Crew members, on the other hand, were more likely to die from suicide, murder, and falls. According to Cruise Ship Critic, the global death rate on cruise ships is approximately three per week. These statistics highlight the importance of taking necessary precautions and safety measures while on board a cruise ship, including following guidelines and protocols, staying aware of one's surroundings, and seeking medical attention when necessary.
Turning Green
One of the significant moves is a shift towards using liquefied natural gas (LNG) to power cruise ships. According to recent data, over 50% of new cruise ships that launched in 2022 or are scheduled to launch in 2023 will use LNG instead of diesel.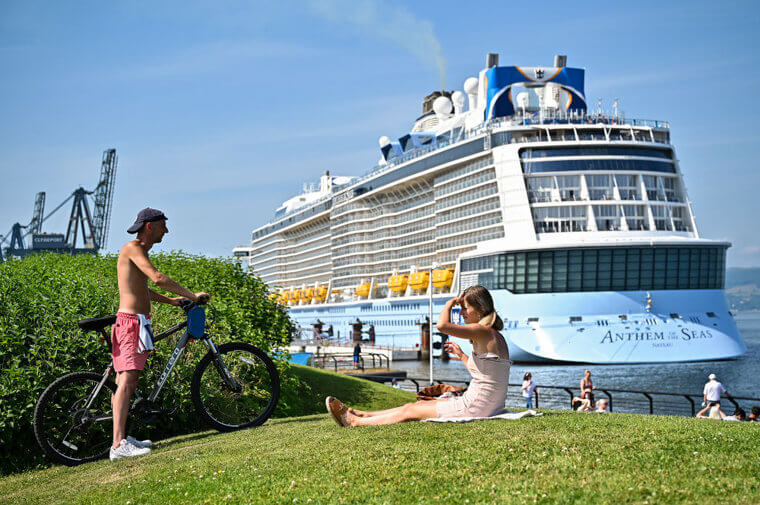 This transition is a significant step towards reducing greenhouse gas emissions and combating climate change. LNG is considered to be the cleanest fossil fuel as it emits fewer greenhouse gasses and has virtually zero sulfur emissions. In contrast, 69% of diesel-powered ships have been equipped with exhaust gas cleaning systems (EGCS) to remove up to 98% of sulfur content from exhaust emissions. Furthermore, 96% of new non-LNG ships set to launch will have EGCS installed.
A Mighty Comeback
The global cruise industry made a significant contribution to the world economy in 2019 by welcoming 29.7 million passengers, providing 1.8 million jobs, and generating over $154 billion. However, the industry came to a halt in March 2020 due to the pandemic, but by July of that year cruise ships resumed operations in parts of Europe, Asia, and the South Pacific.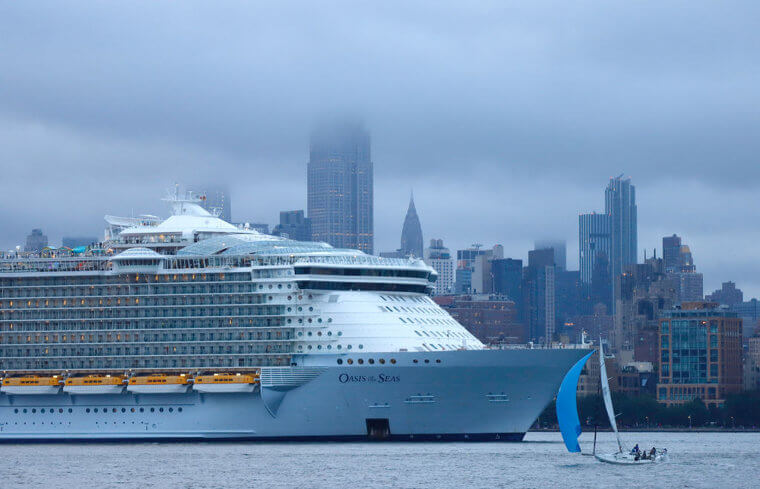 The industry has experienced a partial revival in 2021, with almost 13.9 million passengers worldwide, a figure that represents 46% of the 2019 passenger count. The stats for 2022 are yet to be confirmed, but it is expected that the industry will see a significant increase in the number of passengers beyond the 13.9 million mark. The cruise industry is slowly recovering, and it remains to be seen how long it will take for it to return to pre-pandemic levels.
A 30% Decline in the Number of Cruise Ships Built in 2022
In 2022, the cruise ship industry experienced a significant decrease in the number of new ships built compared to the previous year. Specifically, the number of cruise ships built in 2022 was approximately 30% lower than in 2021.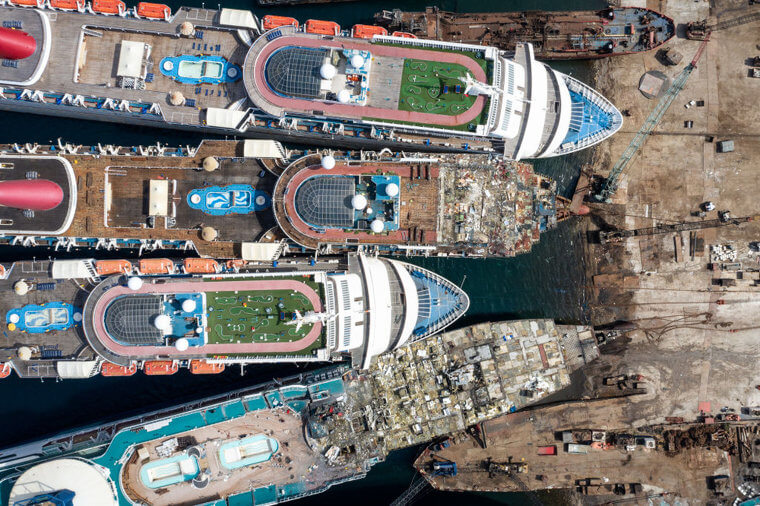 The previous year was particularly busy, as many ships that were originally scheduled for delivery in 2020 were postponed to 2021, resulting in the launch of 24 new ships in total. This was considered a remarkable achievement for the industry. However, in 2022, there was a slowdown in the construction of new ships, with only 17 being launched. While this decline may be seen as a cause for concern for some industry observers, it may also be viewed as a natural adjustment after the exceptional level of activity in 2021.
In 2021, a New Record Was Set
Royal Caribbean managed to bring back 20 of its 24 ships into service by December 2021, which was a remarkable feat, given the challenges posed by the pandemic. Carnival followed closely behind, with 17 of its 23 ships back in operation.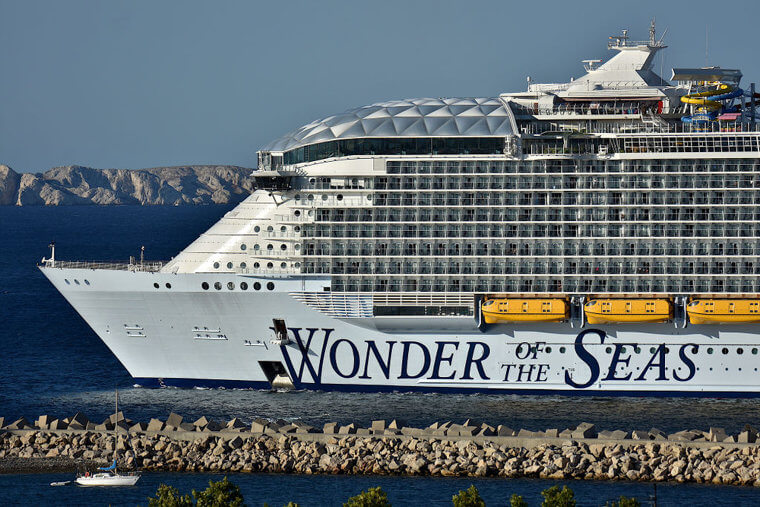 However, the cruise industry bounced back in 2022, with companies returning to full capacity and introducing several new ships. Notably, Royal Caribbean launched its largest ship ever, the Wonder of the Seas, which further bolstered its dominance in the market. As a result, industry experts predict that Royal Caribbean will retain its position as the top cruise line for 2022, as well.
Cruise Line Numbers Stayed Relatively Consistent Over the Years
As of now, there are 322 cruise ships worldwide, but the number has decreased by one compared to the previous year as 18 ships were scrapped, and only 17 new ones were launched. The Cruise Lines International Association recognizes more than 50 cruise lines globally, including some smaller brands.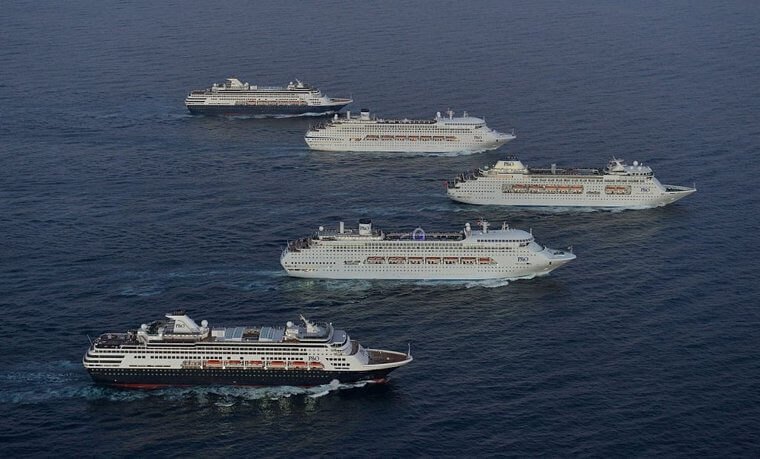 In 2022, over 50 cruise lines were operating, and the number remains the same as of now. The cruise line industry will witness two significant additions in 2023. The first one is Explora Journeys, a new luxury brand that MSC will operate. The second edition is Crystal Cruises, which will make its return after folding in 2022. These new additions will add to the variety of cruise lines available, catering to the ever-increasing demand for cruise vacations.
Cruise Ships Come Complete With Their Own Water Filtration Plant
The existence of such infrastructure on board is impressive, considering that access to clean water is essential for human survival. To ensure that passengers and crew members are hydrated and healthy throughout their journey, the ship's water filtration plant works tirelessly to provide fresh, clean, and safe drinking water.
The filtration process is a complex one, but it guarantees that the water supplied to all parts of the ship is 100% safe to drink. The water is first taken from the sea, and then it goes through a series of treatments that include chemical disinfection, filtration, and reverse osmosis to remove impurities, bacteria, and viruses. The resulting water is of high quality and meets the World Health Organization's guidelines for drinking water.
2023 Will Witness the Launch of the Biggest Cruise Ship in the World
Unlike its predecessors, the Wonder of the Seas and Symphony of the Seas, this ship belongs to a brand new class called the Icon Class and is expected to be significantly larger.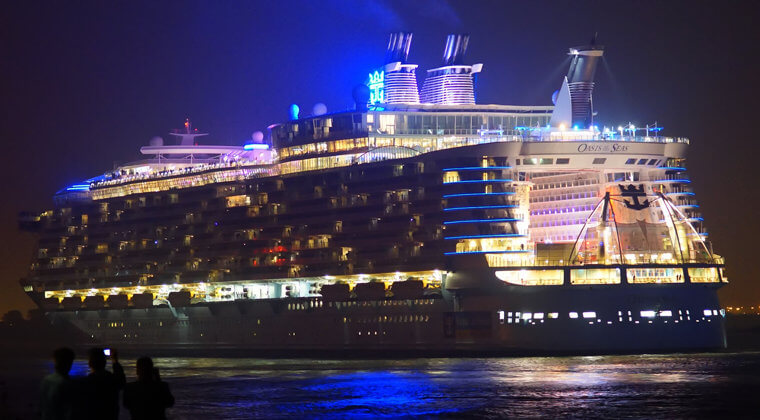 The Wonder of the Seas, launched in 2022, previously held the title of the world's largest ship with an internal volume of 236,857 gross tons and a maximum passenger capacity of 6,988. However, the Icon of the Seas is slated to surpass these figures by a considerable margin, boasting an internal volume of 250,800 gross tons and a maximum passenger capacity of 7,600. With these impressive statistics, it's safe to say that the Icon of the Seas will truly live up to its name and become an iconic symbol in the world of cruise ships.
The Average Cruise Lasts Seven Days
However, it is worth noting that seven-day cruises make up just 40% of all cruises offered. The remaining 60% are distributed among varying durations, with 27% of cruises lasting between 4 to 6 days. Additionally, 15% of cruises are between 8 to 13 days in length, 11% are up to 3 days and 4% are 14 days long.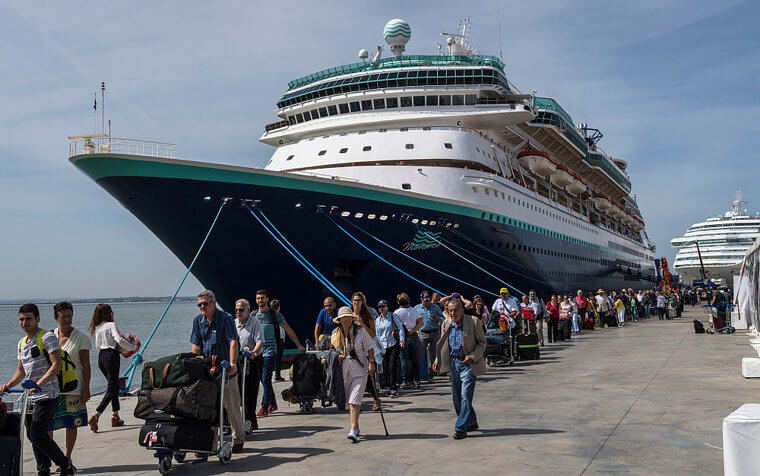 This indicates that there is a wide variety of cruise durations available for travelers to choose from, depending on their preferences and schedules. Shorter cruises may be ideal for those who are looking for a quick getaway or want to explore a specific port, while longer cruises offer more extensive itineraries and allow for a deeper immersion in the cruise experience. Ultimately, the diverse range of cruise durations caters to different travel needs and desires.
Port Cities Are the Biggest Earners
According to the Cruise Lines International Association (CLIA), the typical cruise passenger spends an estimated $385 in the port city before embarking on their journey. This spending includes expenses related to accommodation, food, and transportation. With most travelers arriving at least a day early, this gives them time to explore and enjoy the attractions of the city.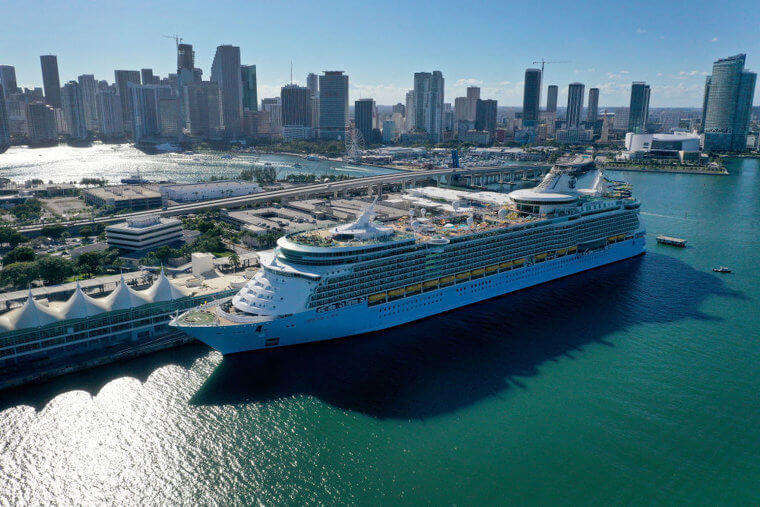 They may indulge in local cuisine, visit museums, or shop for souvenirs before boarding the ship. Once aboard, passengers continue to spend an average of $100 per port of call during their cruise. These expenditures may be on excursions, shopping, or dining. The range of activities available varies depending on the location and duration of the cruise, but most travelers are eager to explore new places and experience new cultures.
The Biggest Threat to Cruise Ship Safety Is Fire!
Cruise ships are often equipped with a vast array of fire safety equipment to combat this threat. On average, a cruise ship that accommodates 2,700 passengers has an impressive 4,000 smoke detectors and 500 fire extinguishers. Additionally, there are around 5,000 sprinklers, six miles of fire hoses, and five specialized firefighting teams onboard to ensure that any fires can be quickly contained.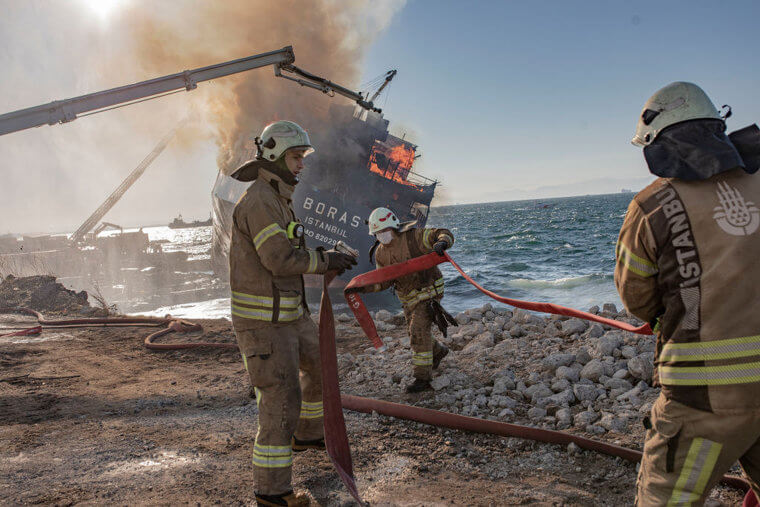 These measures are designed to minimize the risk of fire spreading throughout the ship and to ensure the safety of passengers and crew members alike. The presence of extensive fire safety equipment and well-trained firefighting teams is crucial in ensuring that any fires onboard cruise ships can be quickly and effectively dealt with.
Cruise Ships Are Equipped to Handle Many Different Emergencies
Cruise ships are equipped to handle various emergencies by having essential facilities on board such as jails, hospitals, and morgues. Morgues are usually situated on the lower decks to keep them away from passengers. The size of the morgue varies depending on the ship, but it can typically hold up to six bodies.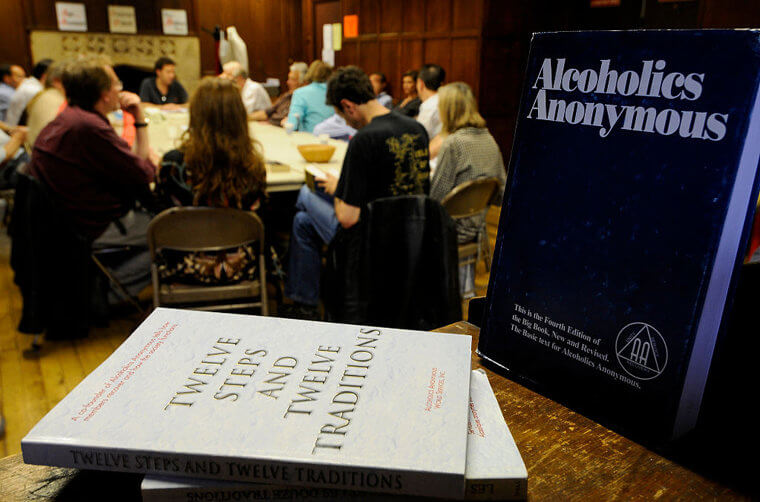 Another matter of concern, aside from death, is also addiction. Due to the abundance of alcohol on board, cruise ships often have Alcoholics Anonymous (AA) meetings daily. These meetings are labeled as 'Friends of Bill W' or 'FOB' on the cruise's daily schedule, after the co-founder of Alcoholics Anonymous, Bill Wilson. In addition to AA meetings, other support groups like Overeaters Anonymous (OA) and Narcotics Anonymous (NA) members may also attend "Friends of Bill" meetings.
Deck Numbers and Their Superstitions
It is a common belief in the cruise industry to skip the number 13 in deck numbering due to superstition. As a result, most cruise ships do not have a Deck 13, and they directly transition from Deck 12 to Deck 14. This superstition has its roots in a long-standing tradition that associates the number 13 with misfortune and bad luck.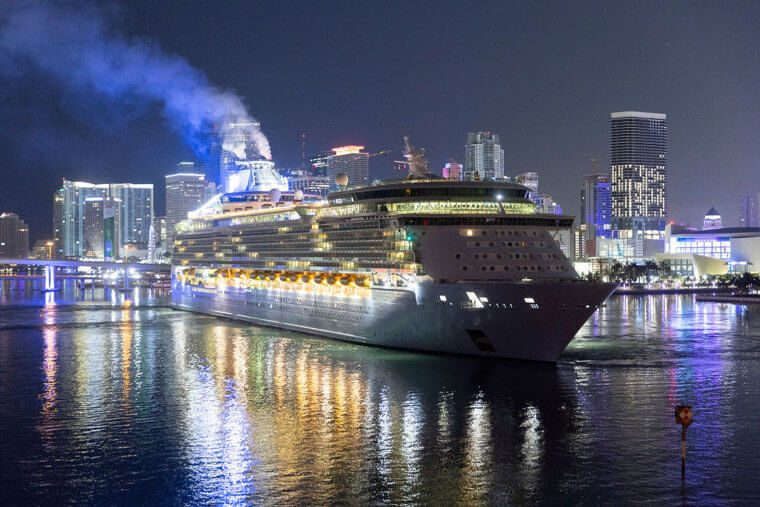 To avoid any potential negative associations or mishaps, many cruise lines have opted to exclude the number from their deck plans. However, there are some exceptions to this rule. MSC Cruises, for instance, has chosen to avoid deck 17 instead of deck 13 due to Italian cultural superstitions, where the number 17 is considered unlucky. Thus, MSC ships often skip from Deck 16 to Deck 18, offering a unique approach to the widely-adopted practice of skipping the 13th deck. 
"As the Crow Flies"
The origin of the phrase can be traced back to the time before GPS devices, when sailors would carry crows or ravens in cages to assist them in coastal navigation. If the sailors were unsure of their location and the direction to nearby land, they would release one of the birds, which would typically fly directly toward the closest landmass.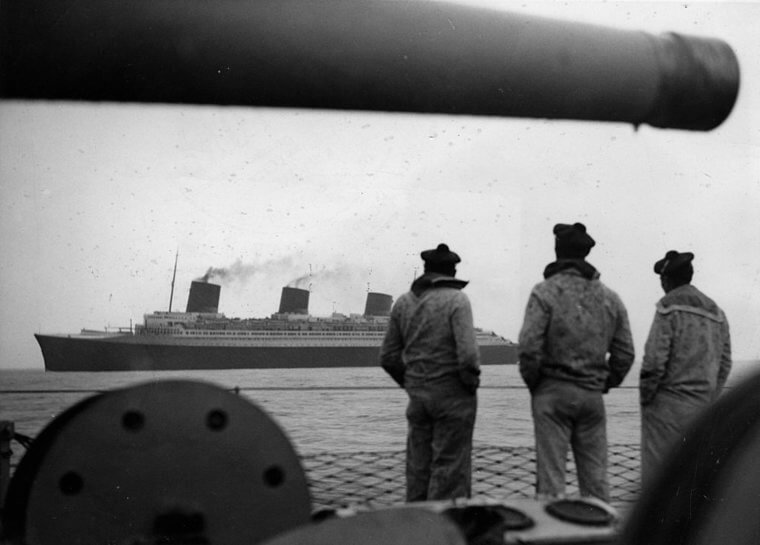 Over time, the phrase has come to refer to the shortest and most direct path between two points, usually a straight line. In modern times, the phrase is used in a figurative sense to describe the most efficient or direct way of traveling between two points. Despite the original use of live birds in coastal navigation being outdated, the phrase "as the crow flies" remains a common expression in everyday language.
A Boat or a Ship?
The question of when a boat becomes a ship is often asked, and while there is no official answer, the general rule of thumb is at around 20 meters or 60 feet in length. According to the "Chapman Piloting: Seamanship & Boat Handling" book, both designations are acceptable for any length.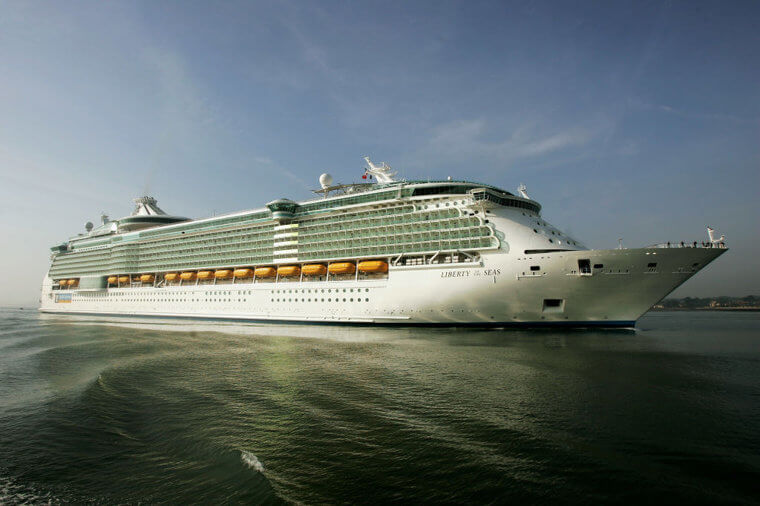 The cruise industry generally adheres to the 20-meter rule, with river cruising involving riverboats, while expedition lines use the term "ship." Large oceangoing cruise ships are categorized based on size, with mega-ships being the largest, followed by big ships, midsize ships, and small ships. It's worth noting that while neither term is incorrect, following proper cruise industry etiquette will make you sound more knowledgeable.
What Exactly Is a "Lido Deck"?
Apparently, the term "lido deck" is commonly used to refer to the upper deck on cruise ships, including the pool and buffet areas and its derivation can be traced back to the early days of transatlantic steamship travel, where the term "Lido" was used to describe a fashionable beach resort.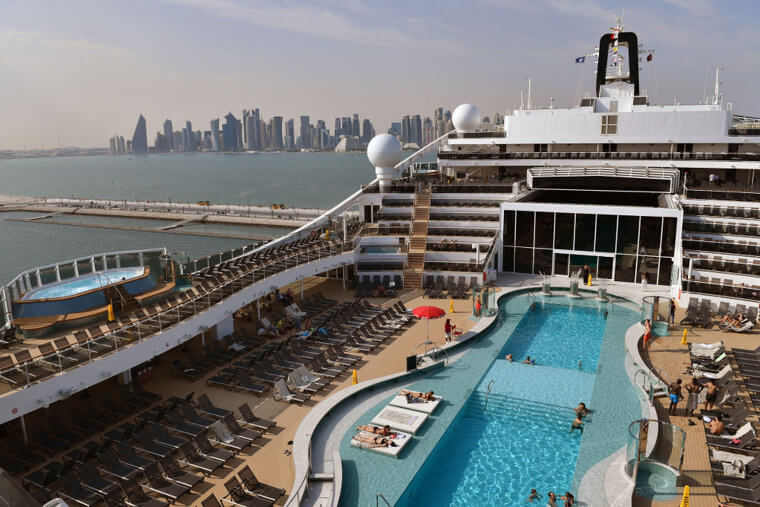 This term is believed to have originated from the Island Resort located on an island in the Adriatic Sea off the coast of Venice, Italy. In the era of multi-class ocean travel, European steamship lines used the phrase "Lido Deck" exclusively for the pool and sun deck area designated for first-class passengers. Thus, the term "Lido Deck" has evolved over time and is now widely used in the cruise industry to describe the upper deck of a ship that features recreational facilities and dining options for passengers.
The Port of Philadelphia Stopped Hosting Cruise Ships in 2011
Despite offering more than 30 sailings per year and serving lines like Royal Caribbean and Norwegian in its prime years of 2005 and 2006, Philadelphia struggled to keep up with larger ships that couldn't fit under the Delaware Memorial Bridge.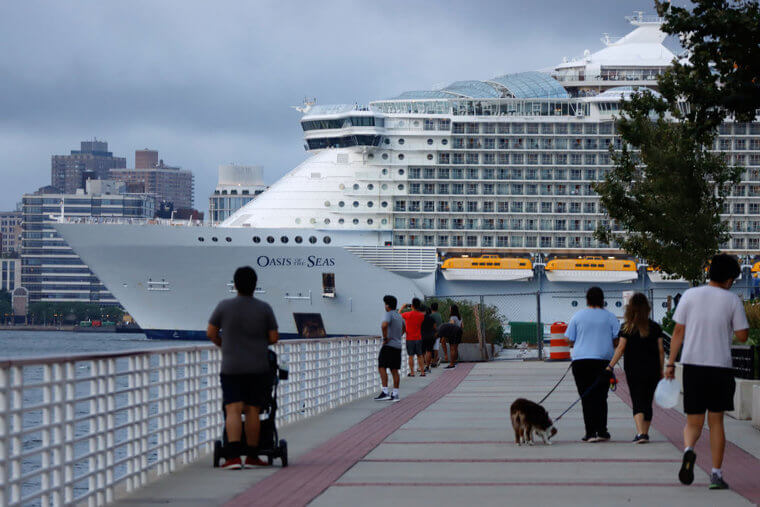 Moreover, cruise ships were limited to midsize vessels because of the port's location 100 miles up the Delaware River. Additionally, ships couldn't operate the casino, open shops or serve liquor until they reached international waters, leading to revenue loss. Nevertheless, there is still hope that cruise ships may someday return to Philadelphia and offer sailings to Bermuda, Canada, and New England.