The Kennedys, the Rockefellers, the Habsburgs - all names carried down through generations that represent famous families that have amassed power and wealth beyond belief. Their lavish and sometimes even royal lifestyles seem the stuff of dreams, but these families often have a dark side. Throughout history, famous families like these have held secrets and endured as much suffering as they have endured privilege. Diseases caused by inbreeding, drug and alcohol addiction, mental illness, and assassinations have plagued some of these famous families through several generations to the point where one has to wonder...is something more going on? Join us as we take a look through 13 familial dynasties that may or may not be cursed.
The Kennedys, the Rockefellers, the Habsburgs - all names carried down through generations that represent famous families that have amassed power and wealth beyond belief. Throughout history, famous families like these have held secrets and endured as much suffering as they have endured privilege.
Diseases caused by inbreeding, drug and alcohol addiction, mental illness, and assassinations have plagued some of these famous families through several generations to the point where one has to wonder...is something more going on? Join us as we take a look through familial dynasties that may or may not be cursed.
The Kennedy Family, USA
Perhaps the most famous family curse is that of the Kennedys. The Kennedy clan was a powerhouse of American politics, giving the US Senators, ambassadors, an Attorney General, and even a President. However, it seemed that tragedy struck them in every generation. The country watched in horror as Kennedy after Kennedy was killed in accidents or by a gunman's bullet, and the name is still synonymous with tragedy today. The patriarch of the family was Joseph P. Kennedy Sr., who, along with his wife Rose, had nine children, three of whom rose to political prominence.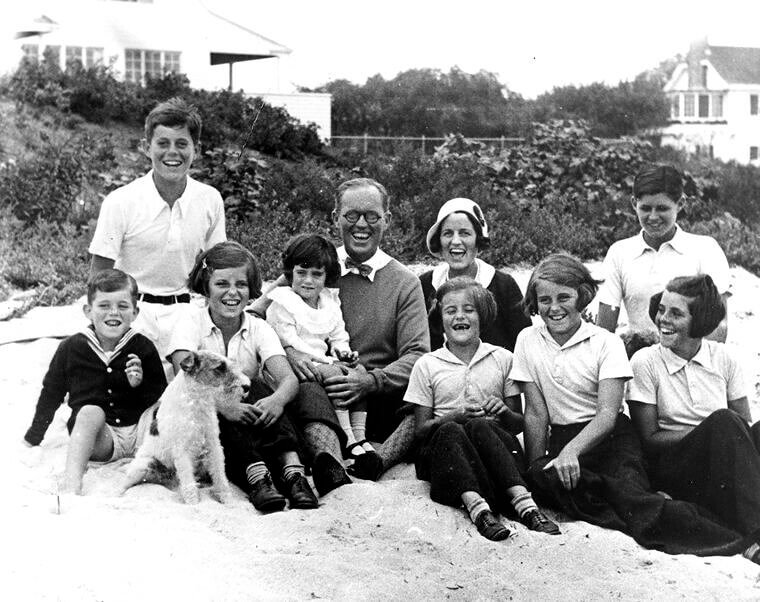 Of course, the most famous Kennedy was John Fitzerald, who became the 35th President of the United States and was tragically assassinated on November 22, 1963, in Dallas, Texas. That infamous day is one of a few days in American history, along with 9/11/2001 and 12/7/1941, which have been seared into the minds of all Americans. Kennedy's assassination ended the naive '50s and ushered in the tumultuous 1960s. It launched the American propensity for conspiracy theories and began a deep distrust of Americans for their government. The country was never the same after that day, but for the Kennedy family, it was just another one of the tragic incidences that would befall them.

The Kennedy Family Curse
Only five years later, Robert Kennedy, JFK's younger brother and Attorney General, was gaining momentum in his own campaign for the presidency when he was shot to death in California. Another brother, Edward Kennedy, a US Senator from Massachusetts, was involved in a single-car accident in 1969 that took the life of his passenger, who was trapped in the car and drowned in the Atlantic. The accident effectively ended his presidential aspirations. Even before this, eldest Kennedy brother Joe Jr was killed in action in WWII, sister Kathleen was killed in a plane crash in England in 1948, and another sister, Rosemary, was lobotomized as a failed treatment for her mental illness.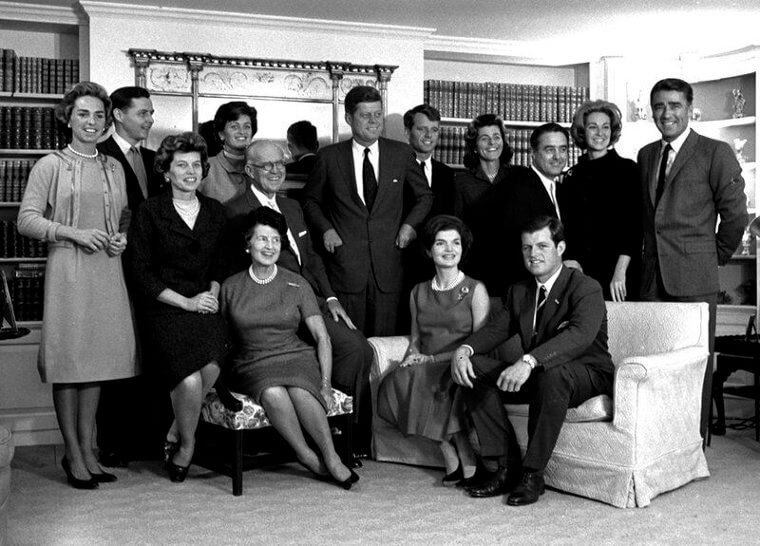 Later on, two of Robert's sons also died young: David died of a drug overdose in 1984, and Michael died in a skiing accident in 1997. JFK Jr. died in 1999 along with his wife when the plane he was piloting crashed into the Atlantic. Most recently, Robert's granddaughter Maeve and her son drowned after taking a canoe out on the Chesapeake Bay.
The Getty Family, USA
J. Paul Getty was an American oil tycoon who became the richest private citizen in the world by 1966. His first oil well, located in Oklahoma, struck oil soon after he bought it in 1914, making him an instant millionaire. In 1949, he leased the rights to some land in Saudi Arabia, learning Arabic in order to negotiate directly with the King, and the oil discovered there made him billions. He became enamored with England, having studied at Oxford in his youth, and eventually settled down in an old Tudor mansion known as Sutton Place. He often hosted leaders of the business and Arab world there.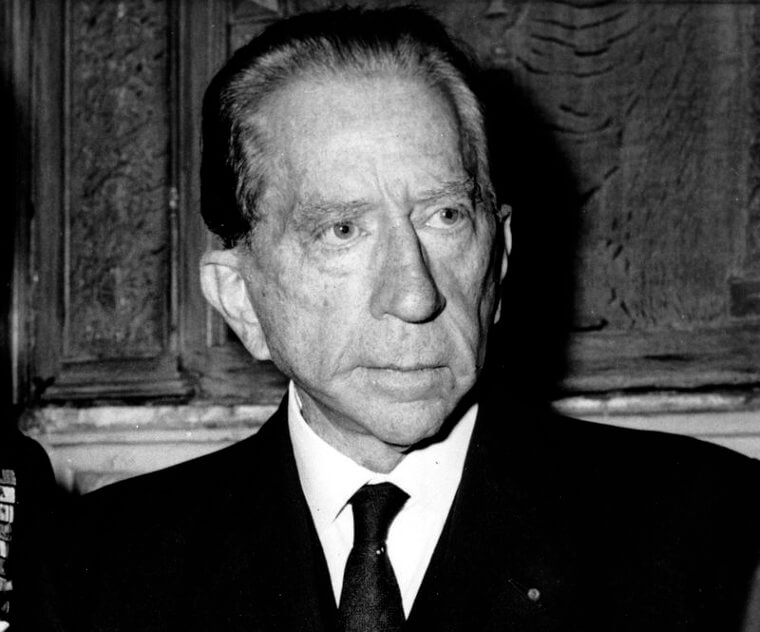 In his personal life, he had a reputation as a playboy and a womanizer who married several times and had numerous other lovers between and during his marriages. He was quoted as saying, "A lasting relationship with a woman is only possible if you are a business failure". He had four sons with his five wives but was always cold and ungenerous with his children. Perhaps because of this, his children suffered various tragedies, from kidnapping to drug abuse to medical issues.
The Getty Family Curse
His son, Sir Paul Getty, grew up as a rich kid who, as an adult left his wife for a Dutch artist named Talitha Pol who introduced him to the bohemian underworld of Europe in the 1960s. They hung out with the Rolling Stones and named their child Tara Gabriel Galaxy Gramophone before Talitha died of a heroin overdose in 1971. One of his children, John Paul Getty III, by his first wife was kidnapped in Italy in 1973 at the age of 16; at first, his father suspected that he played a part in his own abduction in order to get some cash out of his famously frugal grandfather. But when he received a parcel containing the boy's ear, he knew the kidnappers were serious. He managed to get the ransom out of J. Paul Getty, who consented to pay the first $2.2 million as a tax-deductible item, and the remainder as a loan to be paid back at 4% interest.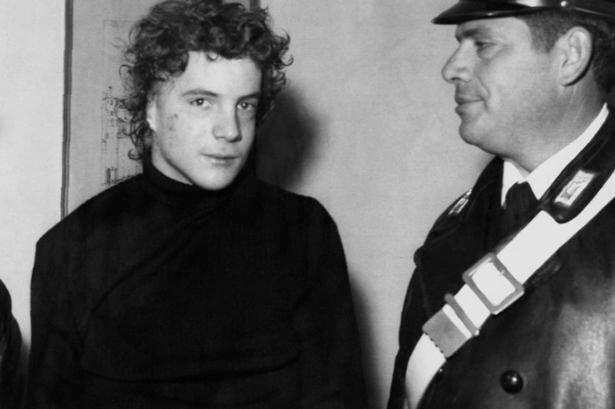 J. Paul III was eventually released, but was so traumatized that he descended into a life of drugs and other excesses, and suffered a devastating stroke that left him paralyzed until his death at the age of 54 in 2011. His father, who was treated with such disdain by his father, fell into clinical depression and committed suicide in 1973. Another Getty grandson, John Gilbert Getty, died at the age of 52 under mysterious circumstances in November 2020, making him the most recent victim of the Getty curse. Today, the Getty name is known for famous art museums and photo licensing.
The Von Erich Family, USA
The world of professional wrestling attracts some very interesting characters, and one of the most flamboyant was Fritz Von Erich. Born Jack Barton Adkisson in 1929, he was a football player when he met wrestling impresario Stu Hart in the early 1950s. Hart immediately saw his potential as a bad boy of wrestling; Fritz had the imposing physique and the surly attitude needed to be a wrestling villain, and his blonde hair led Hart to rebrand him as a German bully. World War Two was still fresh on the minds of the American public, and an aggressive blonde was a perfect character to rile up the crowds and sell tickets.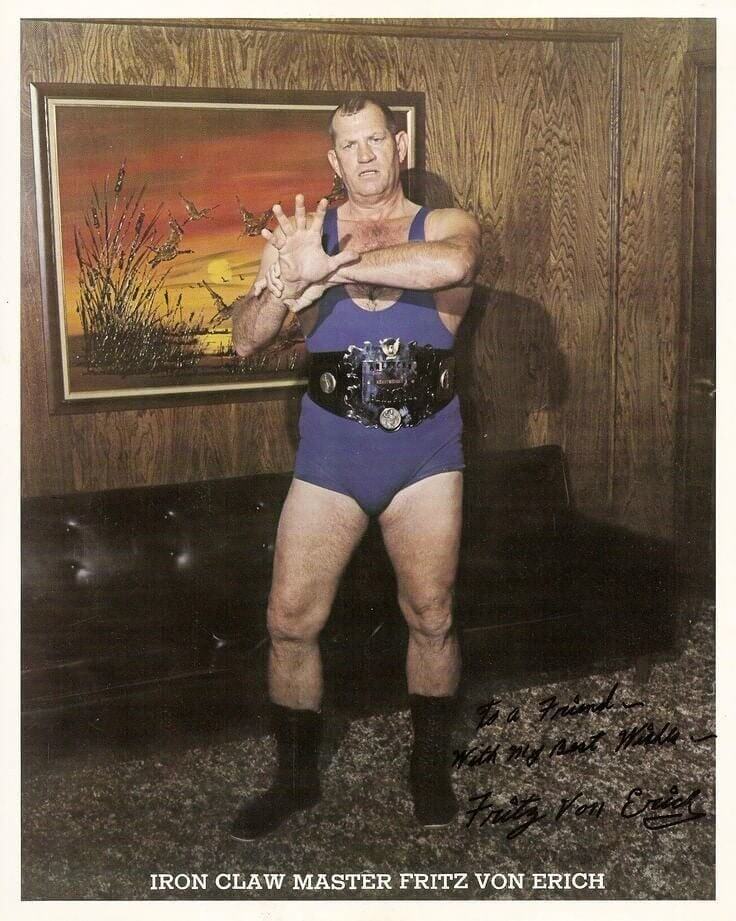 Von Erich achieved great success in the squared circle but many were offended by his embracing his role as an Axis villain. Once, after a match, an older man came to see Fritz in his dressing room in what is said to be the origin of the Von Erich family curse: the man asked Fritz backstage if he really fought for the Germans in WW2. When Fritz told him it was an act, a gimmick, the man asked Fritz if he knew that "gimmick" was a Yiddish word. When Fritz asked him to leave, the man told Fritz that he was a Holocaust survivor and that all six of his children had been killed in the war. He quietly stated, with a wry smile, that he hoped nothing like that ever happened to him. On his way out, the man dropped a small piece of cloth inscribed with a Star of David, into which was soaked a few drops of his blood. 

The Grimaldi Family, Monaco
Monaco is one of the most expensive and lavish countries on Earth and attracts the rich and famous from around the world. It's been ruled by the Grimaldi family for centuries, but the dynasty is also known for the curse which has plagued the family since the beginning. The Grimaldis began in Genoa, Italy in the early 12th century, with a local politician named Grimaldo who rose to power in the city. He had many offspring, and their descendants grew their power and wealth through the generations.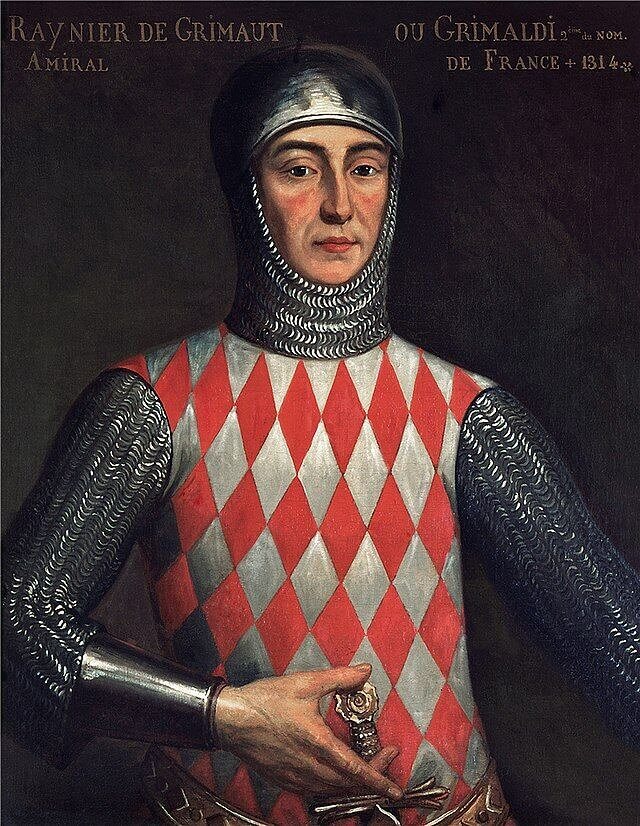 Monaco is now, despite being the second-smallest sovereign state in the world (after Vatican City), known as one of the wealthiest countries in the world. A whopping 30+% of its residents are millionaires. But with all that wealth comes a cost.

The Grimaldi Family Curse
As wealthy and privileged as the Grimaldis have been, they are not without their tragedies. The family curse is said to have started in the 13th century when a woman accused of witchcraft put a curse on the first Grimaldi, Francesco the Spiteful, supposedly saying, "Never will a Grimaldi find true happiness in marriage." Indeed through the years, the family has been plagued by failed relationships and unfortunate accidents, the most famous case of which was the 1982 death of Princess Grace, formerly known as Grace Kelly, who was a successful Hollywood movie star until she gave it all up to marry Prince Rainier III.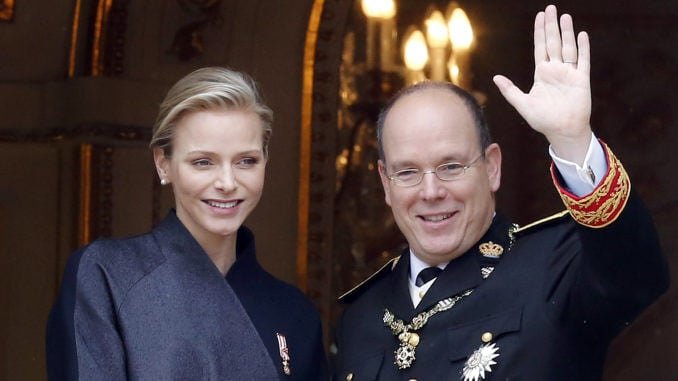 Rumors plagued the couple that Grace felt trapped in their marriage - unable to truly be herself or pursue her passions in the face of royal responsibilities. It was also said that her husband, Prince Rainier of Monaco, took several mistresses within the first months of their marriage. That practice would see itself continued with their son, current Monaco ruler Albert II, who has two illegitimate children and whose wife, when he finally married after years of bachelorhood, was reportedly in tears during their ceremony. His siblings, Princesses Caroline and Stephanie, have been no more successful, with strings of failed marriages, affairs, and spouse deaths between them.

The Rockefeller Family, USA
John D. Rockefeller was, by far, the richest American ever to have lived. With his brother, he co-founded Standard Oil, which at one time was responsible for the refinement and distribution of more than 95% of the gasoline and oil used in the USA. At the peak of his wealth, he is said to have been worth over 300 billion dollars in today's money, making him 50% richer than even Jeff Bezos. He was a shrewd, and some say heartless, businessman who happened to have great timing. With the invention of the automobile, and the increasing need for indoor lighting, he arrived on the scene just as oil was about to become the most important commodity in history..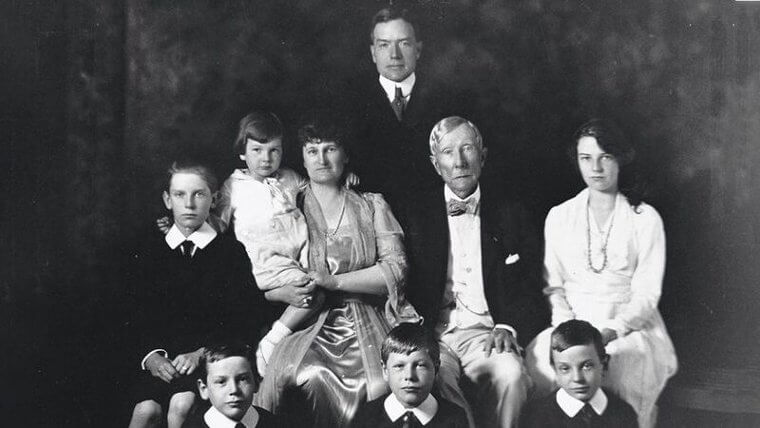 However, like many exceedingly wealthy families, Rockefeller's descendants paid the price. Wealth and privilege, while better than the alternative, certainly has its pitfalls. Many of his relatives and progeny died in unfortunate circumstances. The first example was in 1951 when Rockefeller's niece Winifred killed herself and her two children. She brought them into the garage and sat them in a car, started it, then lay down on the garage floor. All three died of carbon monoxide poisoning. The reasons for her actions were never learned. It would only get worse for the family from there.
The Rockefeller Family Curse
Great-grandson Richard Rockefeller avoided the family business, becoming a physician, but he couldn't escape the Rockefeller curse. He died in 2014 while piloting his single-engine plane. In 1978, John D. Rockefeller III died in a head-on car crash with a 16-year old boy, who also perished in the accident. And Nelson Rockefeller, who was the most successful politician in the family, having served as Governor of New York for 14 years and subsequently as Vice President under Gerald Ford, died in his home under mysterious circumstances in 1979 at the age of 70; he was with his 25-year-old assistant named Megan, with whom it was rumored he was having an affair. An ambulance was not called for a full hour after his death, leading to much speculation about the specifics of his demise.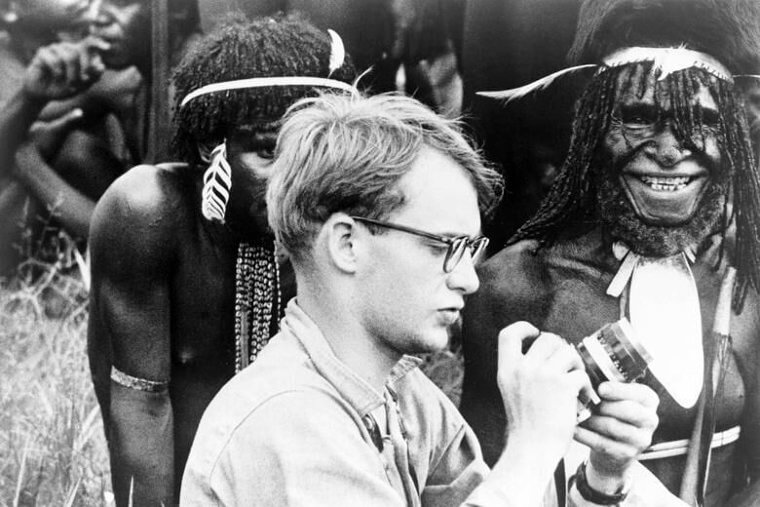 The most bizarre Rockefeller death took place in 1961 when Michael Rockefeller, son of Nelson, was off the coast of New Guinea collecting specimens for his family's museum when his boat capsized. At first, it was assumed he drowned, but after an investigation, it was discovered that he swam to shore and was captured by a tribe of native cannibals who proceeded to cook and eat him. What a way to go. 
The Habsburg Family, Austria
The Habsburg family ruled over Austria from the 11th century all the way until 1918, and with such a long reign, they had time for not one, but two family curses, with the second one even precipitating World War One (not to mention their propensity for inbreeding which caused several members of the family to be physically and mentally deformed). Their dynasty grew in strength for some time, and by 1273, Rudolph of Habsburg became the Roman-German King and moved the seat of power to Austria. They continued expanding their base of power through marriages and wars, and had a reputation for allowing their subjects to keep their ethnic and religious identities, which was not always the case with empires of the time; this helped their longevity.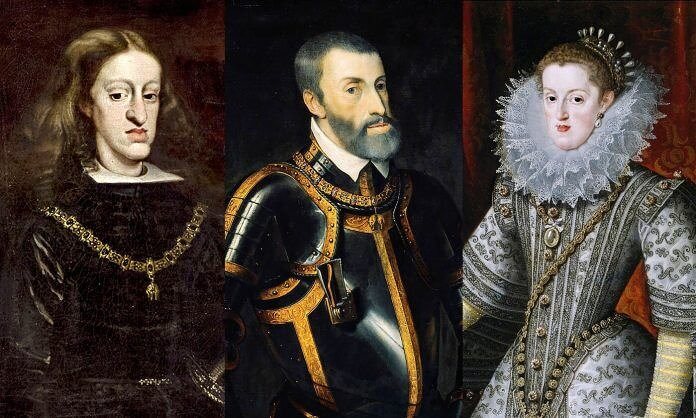 The first curse took place when the family renovated a watchtower in order to connect it to the rest of their castle. As the story goes, ravens lived in that tower, and during the renovation, they were displaced. Ravens were often associated with curses and black magic in the middle ages, and since then, supernatural ravens called Turnfalken are said to be present every time a Habsburg dies. Before Empress Elizabeth was assassinated in 1898, it is said that a black raven brushed a wingtip against her forehead. The next day, she was dead.
The Habsburg Family Curse
When Queen Marie Antoinette of France, herself a Habsburg, was beheaded, she saw ravens flying overhead. But this was not the only Habsburg curse. In 1848, newly-crowned Emperor Franz Joseph ordered the killing of several Hungarians who attempted a failed uprising. One of the condemned was the 18-year-old son of Countess Karolyi of Hungary, and she promptly put a hex on the family, declaring "May heaven and hell blast your happiness! May your family be exterminated! May your children be brought to ruin, and may your life be wrecked."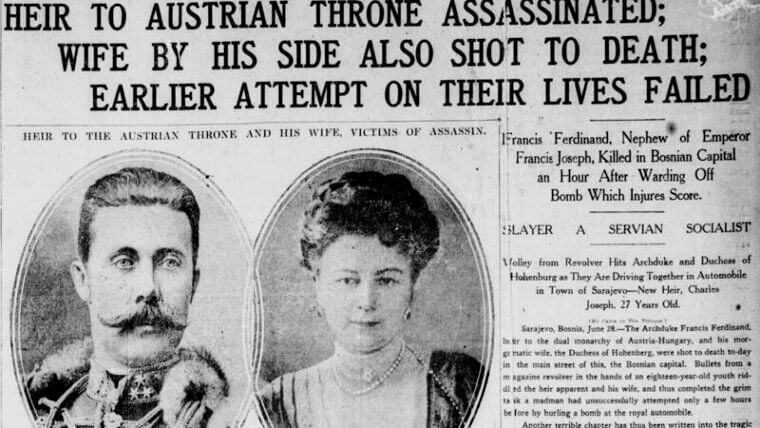 Several high profile deaths followed, and of course, the most famous example of the curse in action was the assassination of Franz Joseph's nephew, Archduke Franz Ferdinand on June 28, 1914. This famous killing began a series of events that culminated in the outbreak of the First World War, and the demise of the Austria-Hungary empire, thus ending the centuries-long reign of the Habsburgs in Europe. It just goes to show you, a mother's wrath is nothing to be trifled with.
The Hemingway Family, USA
Ernest Hemingway was one of the most famous and respected American writers of the 20th century, responsible for such classics as The Old Man and the Sea, For Whom the Bell Tolls, The Sun Also Rises, and numerous short stories. His writing style was succinct in an era of flowery, verbose prose, making his work all the more impactful. His home in Key West, Florida remains a popular tourist destination.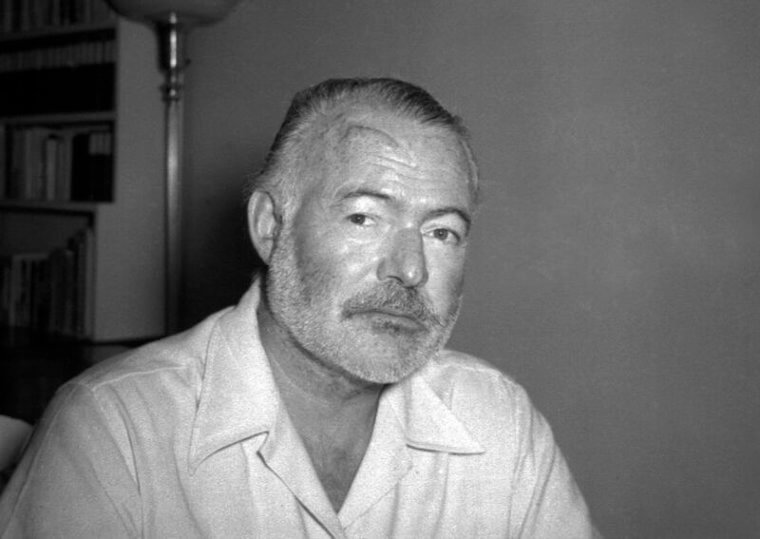 Hemingway always seemed to have a fatalistic approach to life, and knowing his family history, perhaps it could have been no other way. His character was shaped by several events that took place in his youth. He went to war as an ambulance driver in World War One and spent six months in the hospital recovering from a war injury that had resulted in shrapnel in both legs. After the war, he returned home with a maturity uncommon for such a young man and eventually left to live in Paris. But those experiences are only a part of the tale. His father committed suicide in 1928, and this was understandably devastating to him. But it was only the first suicide to touch his life and the life of his descendants.
The Hemingway Family Curse
Hemingway wrote The Old Man and the Sea in 1951 and considered it his best work, as did the critics and the public. He won the Nobel Prize in 1954 for it, but a few months before, he was in two separate plane accidents on consecutive days and suffered in pain for the rest of his life. Partially because of this, and his fear that the Nobel was given to him just because of his brush with death, he followed in his father's footsteps and shot himself, killing himself in 1961.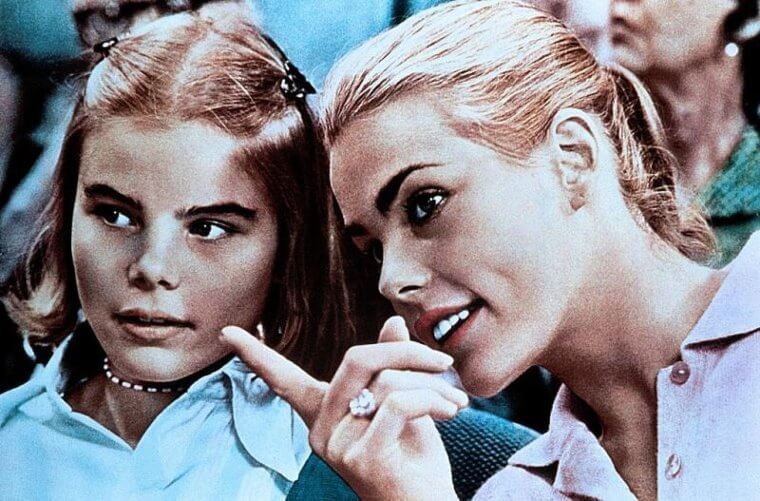 Several other Hemingway family members committed suicide as well. His younger brother shot himself in 1982. Their sister died of a heroin overdose in 1966. One granddaughter, Margaux, died of a drug overdose in 1996, and another granddaughter, despite becoming a successful and acclaimed actress, battled depression and alcoholism throughout her life. Other members of his extended family battled chronic alcoholism and mental illness. It's often said that artists lead pained, troubled lives, and the Hemingway family is a perfect example of this sad fact.

The Von Erich Family Curse
From that day forward, the curse was fixed. Fritz Von Erich had six sons, three of whom followed him into wrestling. All but one of them died before their father.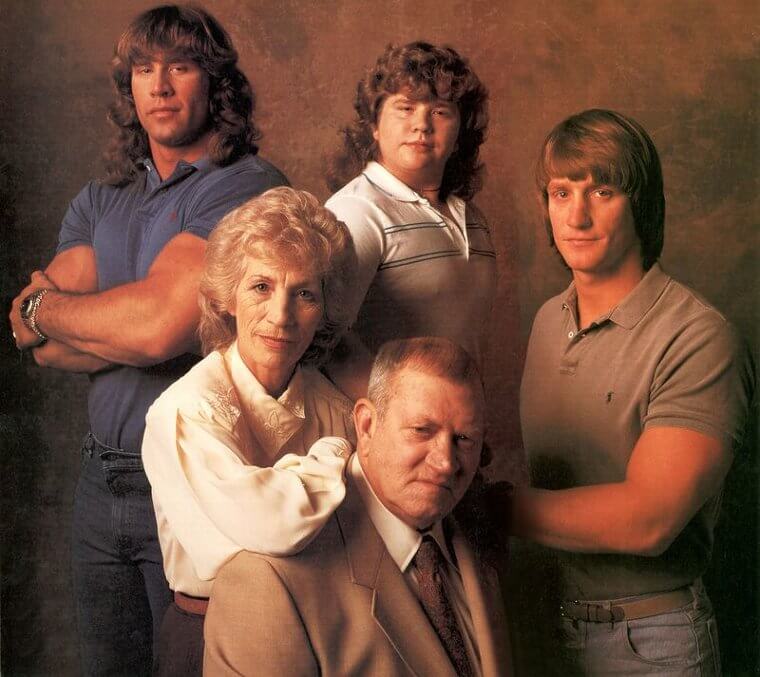 Fritz's firstborn son, Jack Jr., was accidentally electrocuted to death at the age of six outside the family home. The next son, David, was found dead in his hotel room in Japan, having died of enteritis at the age of 26 after the loss of his own infant daughter. Mike Von Erich killed himself at the age of 23, after complications following a shoulder surgery which left him depressed and sickly. Kerry Von Erich lost his foot in a motorcycle accident, and after drug addiction and depression, also committed suicide at the age of 33. Young Chris followed in his older brother's footsteps, killing himself at the age of 22 after suffering numerous health issues, and another son, Jack, died of illness. Only Kevin lived to bury his father.   
The Guinness Family, Ireland
There can be no doubt that Guinness beer is among the finest in the world. A dark, flavorful stout, it uses nitrogen instead of carbon dioxide, which gives Guinness smaller bubbles and its signature light, frothy head. And its flavor is deeper and richer than any American lager. Every day, more than ten million glasses of beer are drunk around the world, adding up to over 1.5 billion pints, making it one of the most popular beers available. It has become a symbol of Ireland and is the traditional beer of choice for St. Patrick's Day.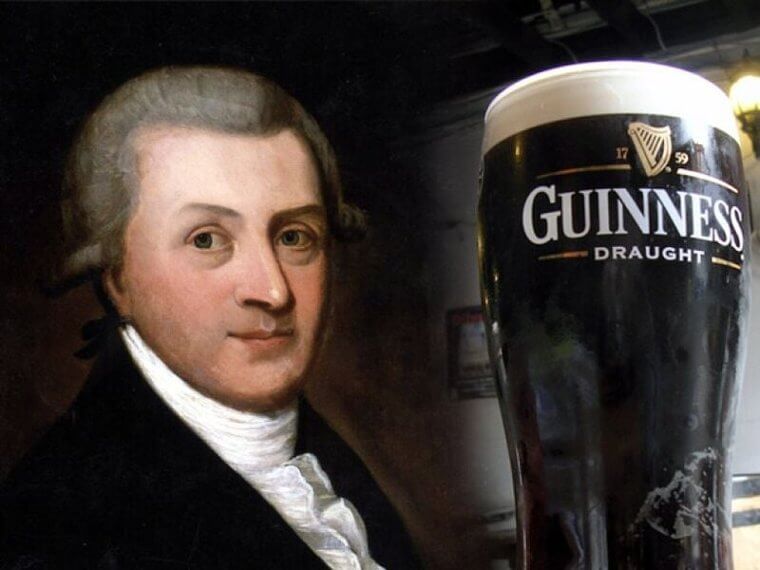 Guinness was founded by Arthur Guinness in Dublin in the year 1759. He had been working at another brewery, and when an unused brewery came up for sale, he signed a long-term lease and created his own brew. It was an immediate success, making him a very rich man. However, as we've seen, such wealth can lead to all kinds of family difficulties, and starting with his children, the Guinness family seems to have been struck with a curse that has afflicted several generations, starting with Arthur Guinness's own children.

The Guinness Family Curse
Of Arthur's 21 children, only ten survived until adulthood. And although child mortality rates at the time made such a statistic relatively commonplace, the family curse continued through the generations. Several of his grandchildren died of alcoholism, and two ended up in mental institutions for the rest of their lives. However, it wasn't until the 20th century that the curse began to get public attention. Lord Moyne Guinness was assassinated in a 1944 terrorist attack in Cairo, and heir Edward Guinness was killed in combat in World War Two. In 1978, the family lost four members, and Lady Henrietta Guinness jumped off a bridge in Italy, declaring "if I had been poor, I would have been happy."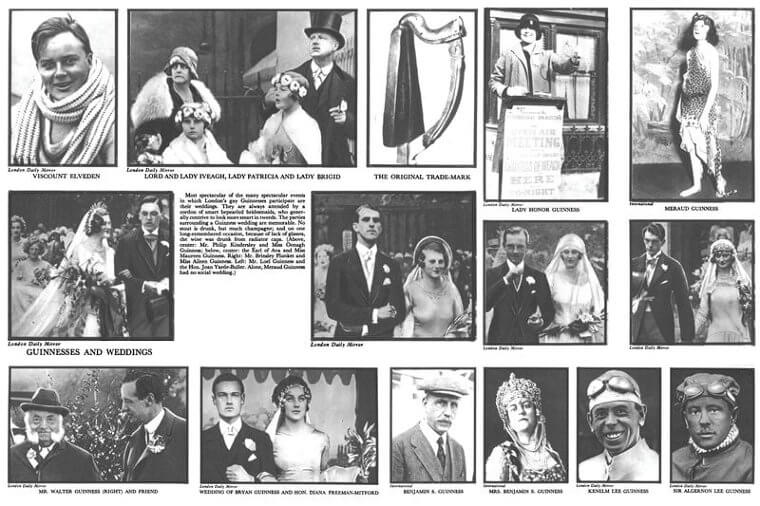 Several other family members died in car accidents or committed suicide, and one young heiress named Olivia died in a bathtub of an apparent heroin overdose. Another family member named Robert died under mysterious circumstances at a party in 2004, and in the summer of 2020, Honor Uloth, another family heiress, drowned at the Guinness mansion in Sussex. They were having a family gathering when she decided to take a late-night swim. Her 15-year-old brother found her at the bottom of the swimming pool. They tried to revive her, to no avail, and she died on August 6th.
The Romanov Family, Russia
The Romanov family ruled the Russian empire for over 300 years until the Russian revolution of 1917 abruptly ended their dynasty. By the time Czar Nicholas II was killed by the Bolsheviks, his family had experienced all the highs and lows that any ruling family could; from assassinations to palaces, from war to patronizing the arts. But it was their involvement with a mysterious holy man, who some say was a master manipulator, that was their downfall. He placed a curse on them that came true within just a few years, to devastating effect.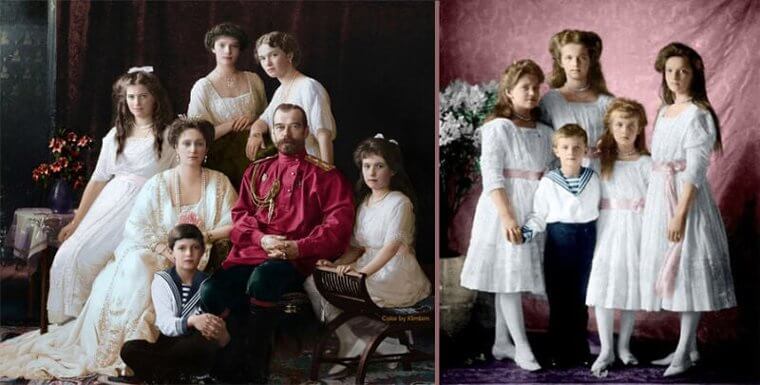 The Romanovs took power when Anastasia Zakharyina, daughter of Roman Yurievich Zakharyin-Yuriev, married Ivan the Terrible (obviously not famous for his good behavior) in 1547. Taking advantage of her Roman roots, he declared himself the first Tzar, which means "Ceasar" in Russian, and changed the house name to Romanov. After his death, the Romanov side of the family took over, united the lands through assassination and Csar, and consolidated their power. They ruled successfully until the late 1800s when the fortunes of the world began to change. Empires were slowly going out of fashion, and a new economic philosophy called socialism was gaining favor. This would prove to be their downfall.
The Romanov Family Curse
In desperation, then-Csar Nicholas II turned to a mystic named Rasputin, who was said to have magical powers by which he could divine and even manipulate the future. Alexei, Nicolas's only son and therefore only possible heir, was born with hemophilia and lived a life filled with physical pain and isolation. Doctors of the time tried to treat him, to no avail. When Rasputin told them to leave Alexei alone so that he could perform a mystical rite, he inadvertently helped heal Alexei as doctors were treating him with aspirin, which, as we know today, only worsens hemophilia with its anti-clotting effects. Stopping the doctors from giving Alexei aspirin saved his life, and convinced Nicolas that Rasputin's magic was real.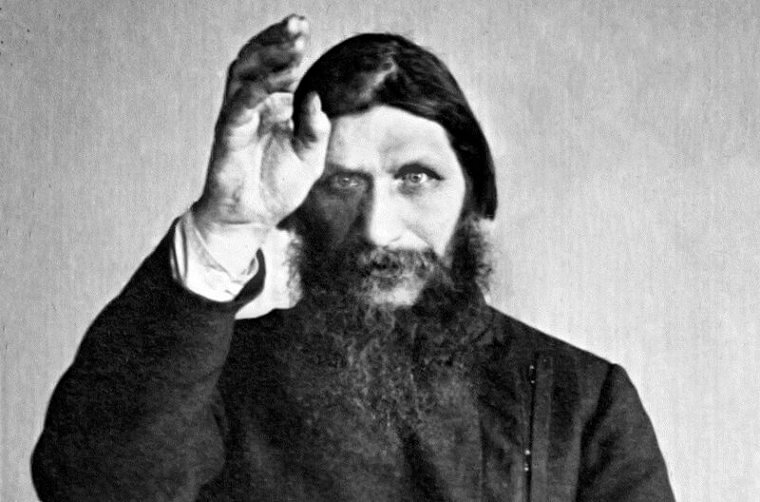 When World War One broke out, rumors spread that Rasputin was a German spy. Hearing this, he warned Nicolas that if any of his men killed him, the empire would be over in less than two years. Sure enough, Rasputin was murdered in 1916, and before the world saw 1918, the Russian Revolution took place. Bolsheviks imprisoned and then brutally murdered Nicolas, his wife the Empress, their five children, all the family servants, and even the family pets. The Romanov dynasty came to an abrupt and complete, if predictable, end.
The Flying Wallendas, USA
The Flying Wallendas are a family of high-wire tightrope performers who has dazzled crowds all over the world for over 100 years. Their patriarch was Karl Wallenda, who was born in 1905 into a circus family in Germany and started a performing troupe with his brother and his wife-to-be. They joined the Ringling Brothers Circus in 1928, and in their very first performance, used no safety net because it had not arrived at the venue in time. The crowd had never seen anything like that before and gave them a fifteen-minute standing ovation. From that point forward, their career took off.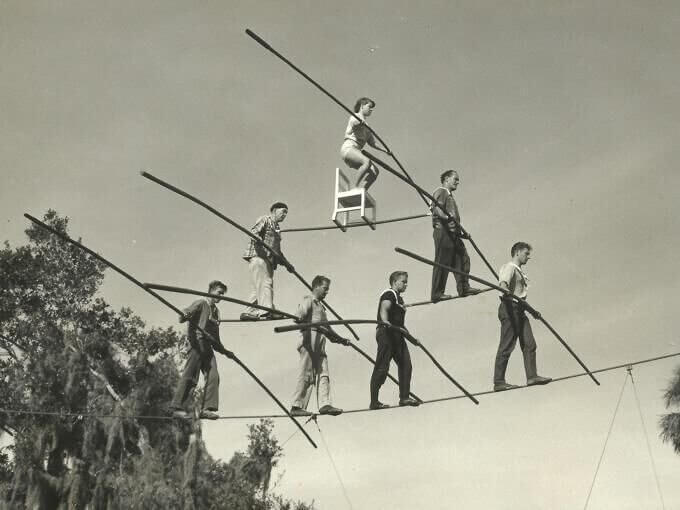 The Wallendas revolutionized the art of walking the wire and invented several signature tricks. Of these, the seven-person chair pyramid was perhaps the most impressive. This trick consisted of two pairs of wire walkers holding poles atop which two more walkers held another pole. On top of that final pole was the seventh family member, sitting on a chair. This, and other tricks, cemented them as the preeminent high wire performers in the world. Walking the wire was truly a labor of love for the family. As Karl once said, "the wire is life; everything else is waiting."
The Flying Wallendas Curse
Of course, living life on the high wire is not without its dangers, and the Wallendas have seen several devastating accidents throughout their history. In 1944, at a performance in Connecticut, a fire broke out. The family escaped intact, but 168 others lost their lives. The next year, Karl's sister-in-law died in a fall, and in 1972, Karl's son-in-law was killed when he accidentally touched a live electrical wire during a performance. In 1962, the seven-person pyramid collapsed at a performance in Detroit. Two family members were killed, and Karl's adopted son Mario was paralyzed from the waist down.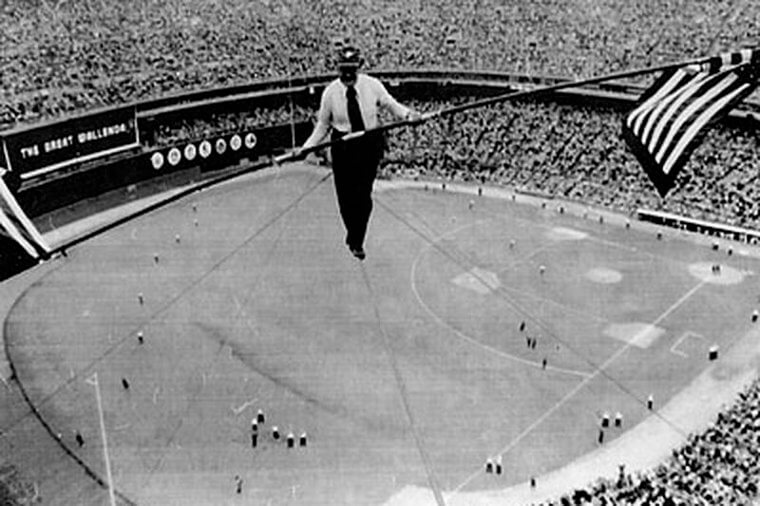 Most recently, in 2017, rehearsals for a new eight-person pyramid trick went awry, and in the ensuing fall, Karl's great-grandaughter Lijana broke several bones in her face. And undoubtedly the biggest loss occurred in 1978, in front of a television audience, when Karl Wallenda himself fell to his death while attempting to cross between two hotels in Puerto Rico. It was later discovered that the wire had been hung incorrectly. Over a dozen Wallenda family members are still performing today in various troupes, including his great-grandson Nik, who crossed Niagara Falls on a wire in 2012.
The Nepalese Royal Family, Nepal
In a mysterious tale from the land of snow leopards and prayer flags, a ten-generations old curse seems to have eerily come true. The Shah dynasty, also known as the Royal House of Gorkha, was founded in the 18th century by Prithvi Narayan Shah, who united the lands and created the monarchy. And while it certainly takes great confidence and pride to unite and begin a kingdom, his pride was perhaps his downfall. He underestimated the mystical power of the Himalayan people and failed to show due respect to the holy men of the area.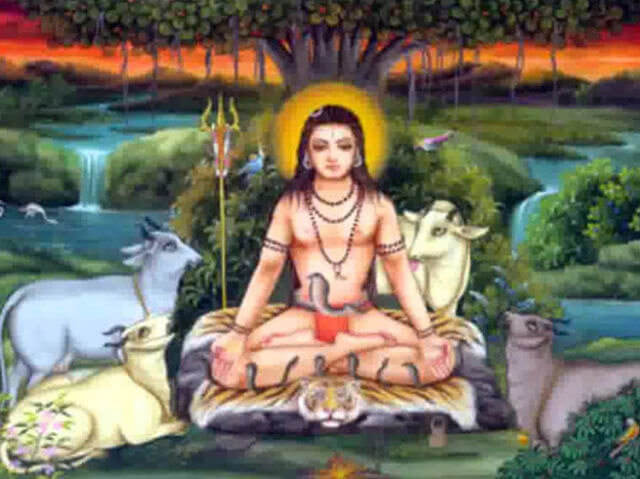 Once, while out on a walk in his newly-formed kingdom, the king came supposedly across an old mystic in the forest named Gorakhnath. The holy man offered the king some curd, but the king rejected the offering, allowing the fresh curd to dribble over his bare feet, onto the ground. The sage was so offended by this show of disrespect that he cursed the king, promising that the dynasty would disappear after the tenth monarch. The king paid little attention to the curse, but ten generations later in June of 2001, the prophecy came horribly true.
The Nepalese Royal Family Curse
On the first of June that year, Crown Prince Dipendra Bir Bikram Shah walked into a party at the royal palace and proceeded to shoot his entire family, killing most of them. Among the dead were King Birendra and Queen Aishwarya, his younger siblings Prince Nirajan and Princess Shruti, the King's brother and sister, and several other members of the royal family. He finished by shooting himself in the head, surviving in a coma for three days before succumbing to his self-inflicted wound. Ironically, because he was the only member of the royal family left alive, he actually became King himself for those three days.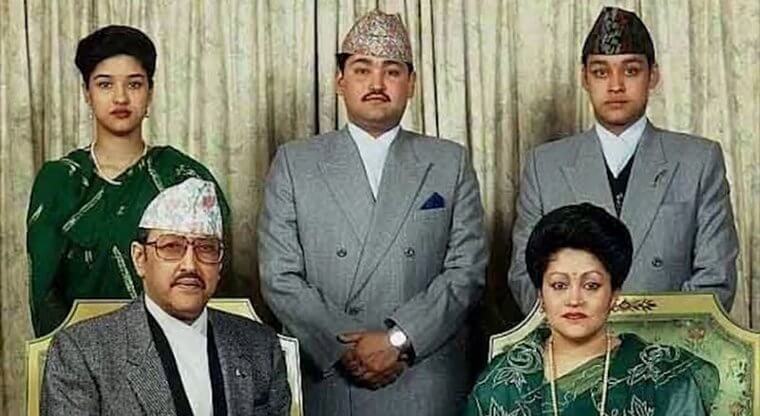 His motive for committing the massacre remains unclear, but it is speculated that it arose due to a dispute about his marriage. He wanted to marry an Indian woman he had met in England, but his parents objected. After the massacre, the former King's brother was declared the new king, but the event was so traumatic for the country that within a few years, the monarchy was disbanded permanently and Nepal became a true democracy. Amazingly, Dipendra was the tenth generation of the dynasty, and so the prophecy made over 200 years earlier came true, in the exact generation predicted. Sometimes, truth really is stranger than fiction.
The Agnelli Family, Italy
The Agnelli family is known as the Kennedys of Italy, and not just because they are a rich, powerful family. Like the Kennedys, the Agnellis had a strong patriarch and a family curse that seems to have followed subsequent generations, leading to tragedy, death, and drama. Born in 1866 in a small town in northwest Italy, Giovanni Agnelli studied business and engineering, and when he heard about the "horseless carriage", he knew it would be the perfect application of his skills. He became a founder of Fiat in 1899, became chairman in 1920, and, when it started trading on the Italian stock market, he bought as many shares as he could. His entrepreneurial acumen and engineering instincts soon made him a very rich man.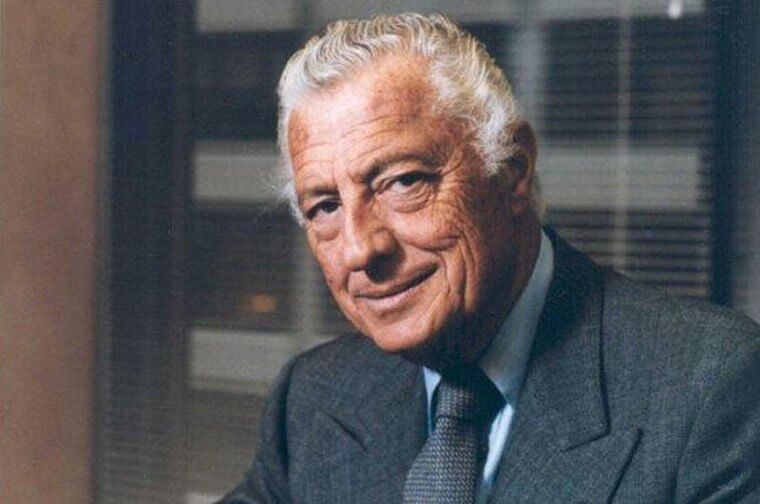 His grandson, Gianni, who was named after him, took over Fiat in 1966 and became a major sponsor of motorsports and a patron of modern art. He was also a gifted businessman, buying the Chrysler motor company when it filed for bankruptcy in 2009, and acquiring Dodge, Jeep, Alfa Romeo, Maserati, Ferrari, and others along the way. And while the family is not known to have had a curse put on them by anyone, it does seem that misfortune has followed them through the years.
The Agnelli Family Curse
Giovanni's son, who was Gianni's father, died in a plane crash at a young age, and Gianni's brother Georgio died at the age of 35. His aunt died giving birth, and his nephew died of a rare disease at the age of 33. After Gianni's death in 2003 from cancer, control of the company passed on to John Elkann, the Italian-American grandson of Gianni whom he personally chose to be his successor. But perhaps the most interesting case is the death of Edoardo Agnelli, who was Gianni's son and a bit of a black sheep.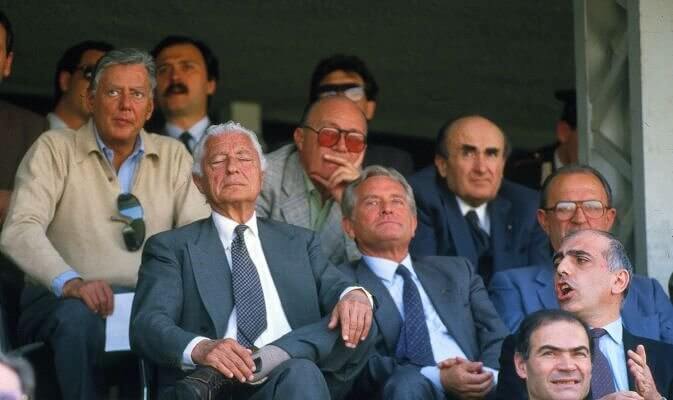 Edoardo was born into wealth and privilege but had other interests. He was known as "Crazy Eddie", and was not interested in the family business. Instead, he devoted his attention to philosophy and religion. He spent years in India studying yoga and sitting with gurus, and studied philosophy in school. He also experimented with psychedelic drugs - not recreationally, but as a means of expanding his consciousness and learning about himself. He did have a troubled, introspective life, however, and when he was found at the bottom of a cliff in 2000, suicide was suspected. It was an abrupt end to an interesting life; a life in which he apparently could not escape the pressures of family and wealth.
The Wadiyar Family, India
The Wadiyar dynasty ruled the kingdom of Mysore in southern India from 1399 until Indian Independence in 1947. Part of the mighty Vijayanagar empire, the Wadiyars battled with them for land and power, and eventually took over as the Vijayanagar empire slowly declined. There are many examples today of the dynasty's contributions to India, including the city of Hampi in Karnataka, a popular tourist destination with a large area of temples and royal ruins, excellent for exploration and known for its rock climbing. One spectacular ruin is known as the Queen's Bath; a large recessed area the size of a dozen Olympic swimming pools in which the queen could take her daily ablutions.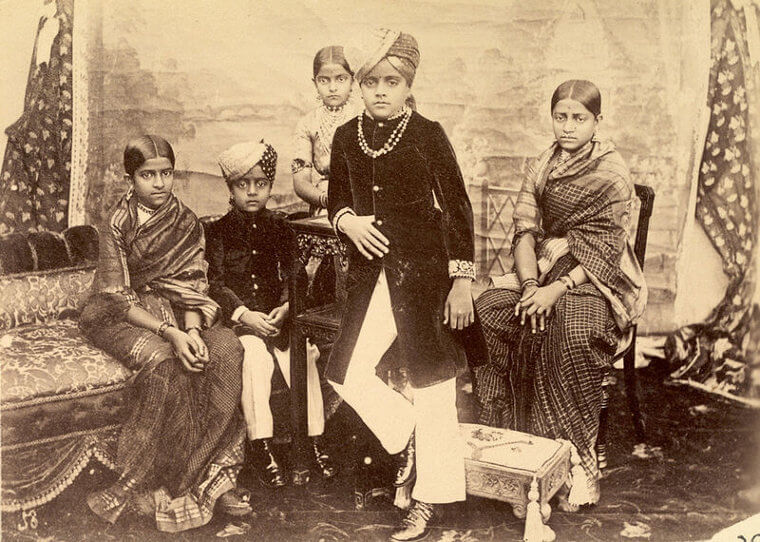 The Wadiyars can still be found in southern India today; it is a noble and respected surname. However, the dynasty is no more. They declined slowly through the British occupation, as all Indian dynasties did, and with Indian independence, they gave up their power but retained their wealth. However, there is another reason the Wadiyar dynasty is no more - a curse was placed on their house in 1612, and some say it is still in effect today. 
The Wadiyar Family Curse
In 1612, the Wadeyars took over Mysore, the seat of power of Vijanayagar King Tirumalaraja. In an attempt to humiliate the king, the Wadeyar ruler ordered all the jewelry of the king's wife, Alamelamma, to be taken. She escaped to the holy Kaveri River and decided to end her own life rather than be subject to the Wadeyars. But before throwing herself off a cliff and into the river, she cursed her tormentors, naming two local villages as well as the city of Mysore, with the following words: "May Talakadu become a barren land, Malangi turn into a whirlpool and may Mysore kings never beget children."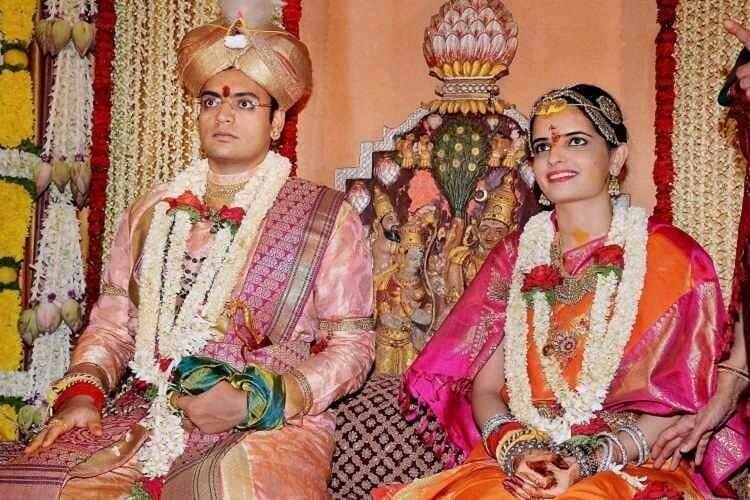 Although the king of Wadeyar took the curse seriously, donating the jewels to a temple and even erecting a shrine to Queen Alamelamma, the curse nonetheless took hold. Even today, the village of Talakadu has become arid desert land, the Malangi River experiences frequent whirlpools which are a danger to local villages, and the Wadeyar kings have had very few male heirs in the last 400 years. Surviving Wadeyar queens have adopted sons in desperation. Finally, a baby boy was born to the family in 2017, after 60 years without a single male child, but that one birth was too little, too late to continue the family dynastic traditions.
These family curses followed generations, but what about a curse that can target anyone of the same age? The '27 Club' has been a deadly reminder that sometimes, the best and brightest can be consumed and taken away by the very thing that brought them the light in the first place: their talent.
The Bitter History of the 27 Club and Its Members
The 27 Club is the most exclusive club in the history of the world. It first gained public notoriety with Kurt Cobain's death in 1994, but its doors have been open for business for decades with only our most gifted and missed stars allowed entry. At The 27 Club, all the money in the world won't gain you access. At The 27 Club, you won't be turned away for wearing sneakers. No; there are only three criteria you need to get in – you need to be famous, you need to be 27, and you need to be dead.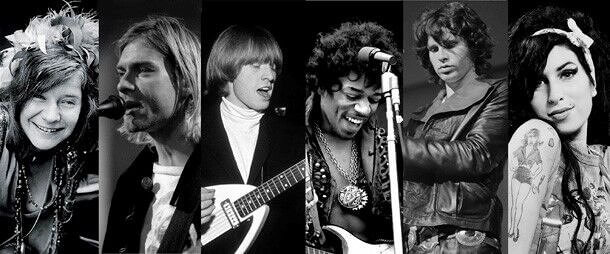 Today we're going to be delving into the real stories behind our favorite fallen idols who were taken before their time – some you've heard of, perhaps some you haven't. Some old, some new, but all troubled, and all blue. Speaking of the blues, where else to start than with...

Robert Johnson
The original, founding member of the 27 Club, Robert Johnson learned to play in Dockers Plantation, the home of Delta Blues. Legend says he was a distinctly average musician until he disappeared and came back a master of the guitar, prompting stories he made a deal with the devil to play bigger, badder, and better blues than anyone else. That said, Johnson's lyrics may have helped create that myth as his chilling, folkloric songs about the devil, hellhounds, and general despair have influenced rock & roll for decades.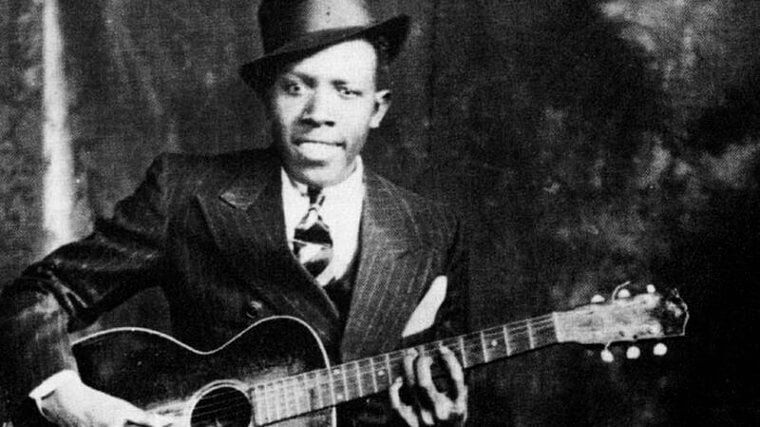 In August 1938, just a few months after his 27th birthday, Johnson flirted with the wife of the owner of a roadhouse he was playing in. The jealous husband poisoned a bottle of whiskey and Johnson drank from it. He died three days later of strychnine poisoning and pneumonia. His body was buried in an unmarked grave in Mississippi but his soul… his soul belongs to someone else! 

Brian Jones
Did you know The Rolling Stones were originally a blues band, not a rock 'n roll band? Founding member Brian Jones wrote the blues until Mick Jagger and Keith Richards' successful songwriting took Jones' vision in a more rocky direction. In June 1969, Jones was fired from the band after his substance abuse problem essentially dominated his life and crippled his playing; Mick Taylor replacing him as guitarist. Less than a month later, Jones was dead, drowning in his swimming pool after a lethal cocktail of drink and drugs. 
Despite the seemingly cut-and-dried case, conspiracy theorists say Brian Jones was murdered. The Stones themselves even question the official version of events. "And still the mystery of his death hasn't been solved," Keith Richards said, "I don't know what happened, but there was some nasty business going on." One man even 'fessed up to Jones murder but no arrests were made. 

Jimi Hendrix
Hendrix was another whose guitar skills seemed supernatural, but he made no deal with the devil - he'd been practicing hard since he was fifteen after finding a one-stringed ukulele in the trash. Despite his later outlandish on-stage antics, setting fire to guitars and the like, Jimi was a beautiful contradiction – bored with parties and courting the media, he preferred staying in with his girlfriends to play board games.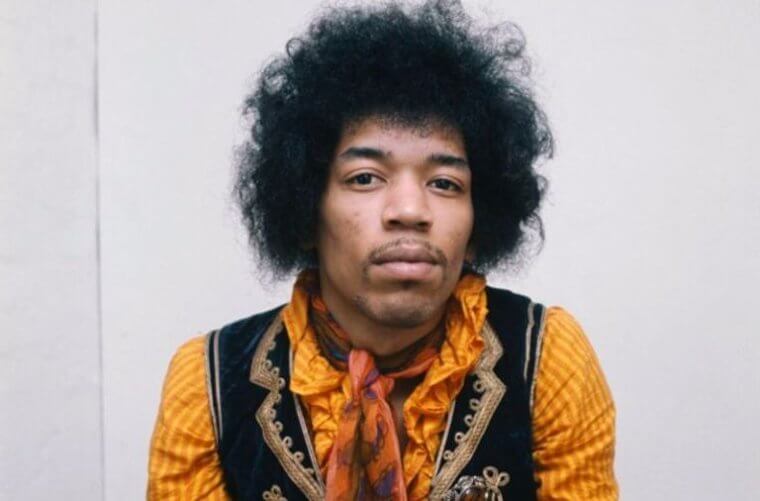 On the fateful morning of Friday, September 18th, 1970, Jimi took many times the recommended dose of sleeping pills. The drug was Vesparax, a strong barbiturate. Jimi may have taken as many as nine and had also been drinking. He famously choked on his own vomit in his sleep and the world instantly became a less interesting place. 

Janis Joplin
Brought up in Texas on a diet of blues music, young Janis was bullied at school for being overweight. Her face scarred by acne and never truly fitting in, the kids would call her "pig" and "freak" so she retreated into books, art and music. Fast forward a decade and Janis and her band, Big Brother and the Holding Company, had played Monterey and Woodstock. Who's laughing now, bullies?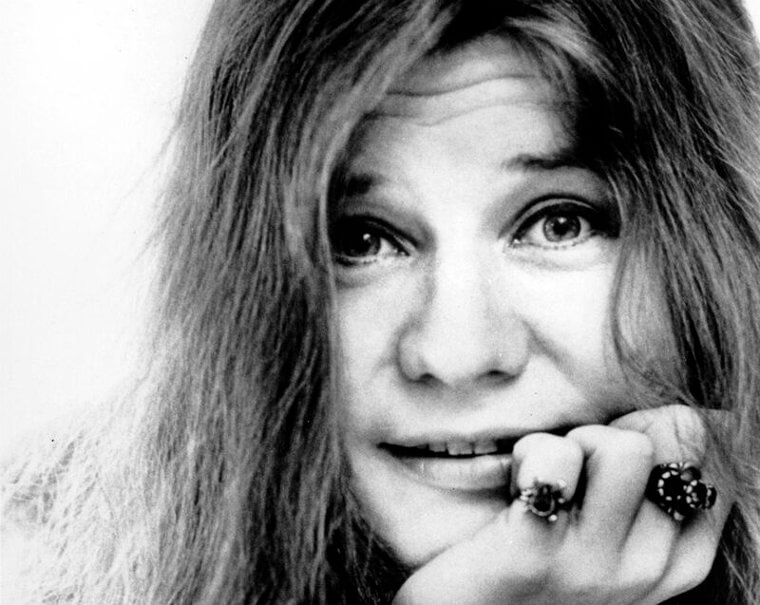 Are you seeing a pattern emerging? It seems childhood abuse, bullying, followed by a genius/savant-level retreat into music, fame, fortune and depression are sounding like the perfect attributes you need to get into the 27 Club. After success with songs like "Piece of My Heart" and "Mercedes Benz", on October 5th, 1970, Janis was found dead in her hotel room from what's believed to have been an accidental heroin overdose.

Jim Morrison
You may think Jim was born to hippie parents who milked goats on a naked commune, but his dad was a straight-laced Navy Admiral. Nope, it was a peyote-fueled trip to the desert that turned shy, spoken word poet and lyricist James Douglas Morrison into The Lizard King who can do anything! Jim wasn't always the folk hero he is today; yes, The Doors fans a-dored him but his popularity grew posthumously.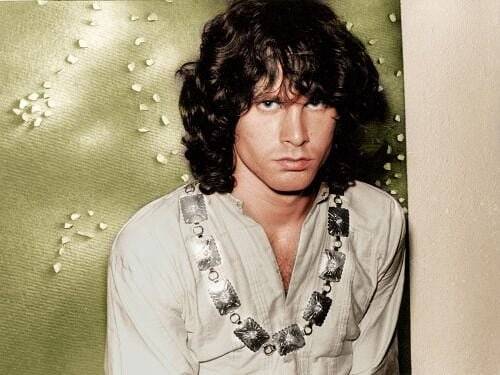 Dying within months of Brian, Jimi, and Janis, Jim's death helped cement the idea that his death was destiny. Now folk all around the world knew that there was definitely something weird going surrounding this dark, magical number 27 but The 27 Club wouldn't come into existence for another two decades. 

Amy Winehouse
So many youngsters just aren't ready for their fame but the mercurial talent that was Amy Winehouse simply didn't want it at all. Similar to Kurt Cobain, Amy had become sick of her career - sick of maintaining a persona for the media. She had become a prisoner to her image when all she wanted to do was sing. And boy, was she good.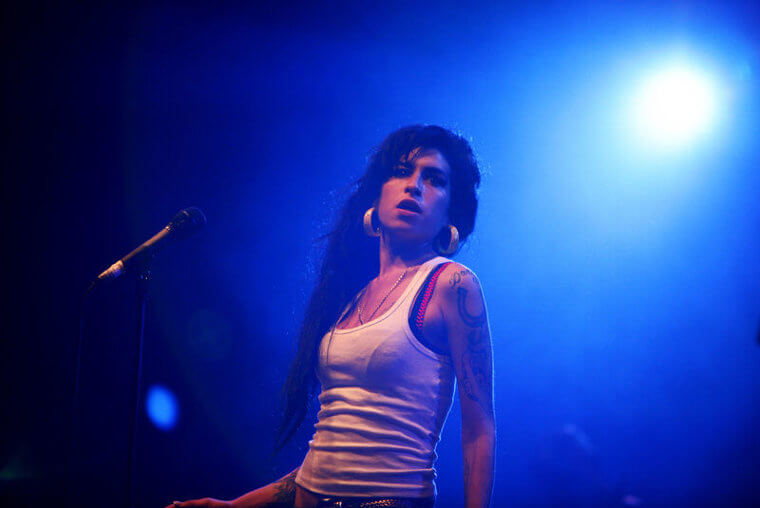 One English magazine called her "a filthy-mouthed, down-to-earth diva" while another called her "a perfect storm of sex kitten, raw talent and poor impulse control". As drugs, alcohol, eating disorders, exhibitionist parents, and a jailbird husband all took their toll on the young woman's mind... Amy cracked. At 3:54 p.m. on 23 July 2011, ambulances were called to her home in Camden, London. She was pronounced dead at the scene. Amy Winehouse had drunk herself to death. Just three years earlier, she had expressed a fear of dying at 27. We still miss you, Amy.

Ronald McKernan
A hard drinker from the age of 12, hillbilly-lookin' misfit Ron McKernan was a sensitive soul. His father was a disc jockey playing blues, and Ron grew up around African American kids and culture and was later given the nickname "Pigpen" after the mud-covered Peanuts character. He got together with Jerry Garcia and Bob Weir in 1964 to form the band that became The Grateful Dead, though he shied away from psychedelics.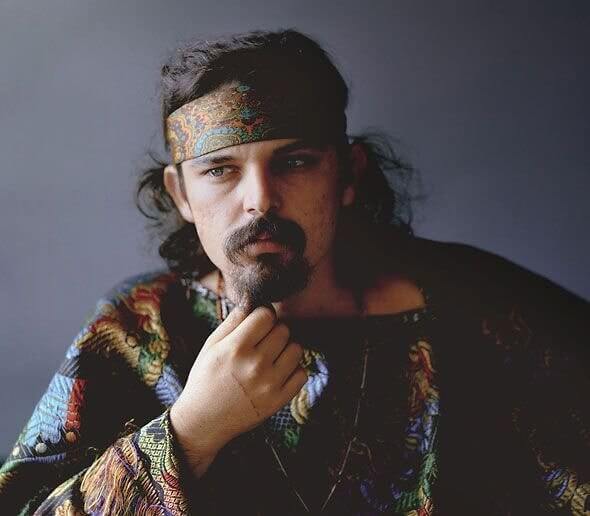 Ron had been dead for two days already when his landlady found him in his apartment overlooking the San Francisco Bay on March 8th, 1973. A friend discovered a tape cassette with Ron playing slow, gospel/blues piano and singing "Don't make me live in this pain no longer, You know, I'm gettin' weaker, not stronger…"  in an eerie, frail voice.

Dave Alexander
Think the Sex Pistols invented punk? Wrong! The Clash? The New York Dolls? MC5? No, no and nope. Some say it was proto-punks, The Stooges, founded in 1967. Dave Alexander was the band's founder, the bassist, and the loose cannon. That's quite some boast when hellraiser Iggy Pop is in your band! "Zander" dropped out of high school 45 minutes into his senior year to win a bet, and he and fellow guitarist Ron Asheton traveled from the USA to England with hopes of bumping into The Beatles. Nutters!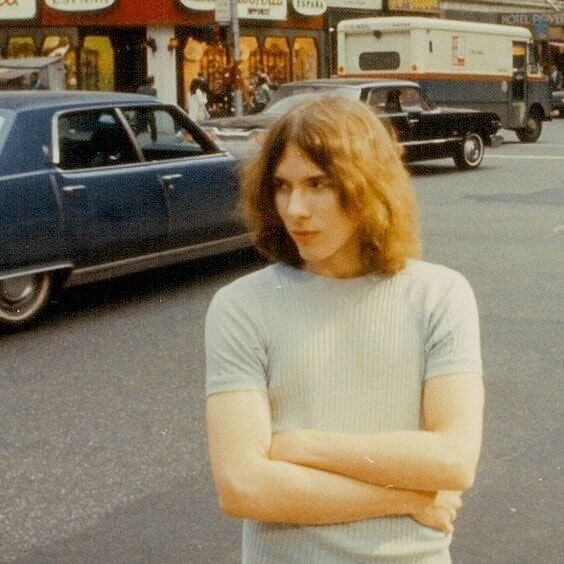 After frontman Iggy Pop fired him for losing interest in rehearsals and being too wasted to play a festival in their hometown of Michigan, Zander began drinking heavily and died of pulmonary edema in February 1975.

Kurt Cobain
The 27 Club really only became widely known after Kurt Cobain's death in April 1994. It was his own mother who made it famous, saying "Now he's gone and joined that stupid club. I told him not to join that stupid club." While conspiracy theories and books still ask Who Killed Kurt Cobain? The genius, disturbed, husband, father, and vulnerable man-boy shot himself with a gun he had a friend buy him and left a suicide note.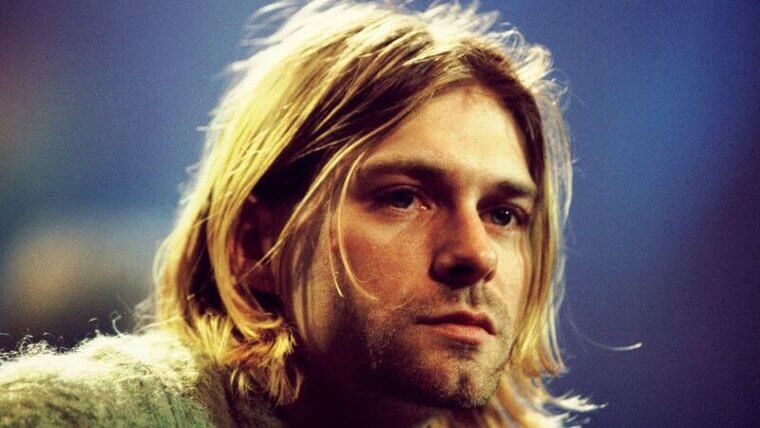 Suffering a horrendous childhood, Cobain struggled with addiction and chronic health problems such as depression and crippling back pain, for which he self-prescribed heroin. Already the voice of a generation, Kurt's place in history was cemented with his death. As the Kurgan from Highlander said, "It's better to burn out than to fade away." Imagine if Nirvana were still touring now in their fifties. It wouldn't be a good look. 

Pete Ham
Whatcha mean you've never heard of Pete Ham? Signed to The Beatles' Apple record label, his band Badfinger had four huge hits between 1970 and 1972 including "Without You" (covered years later by Mariah Carey) and "Come and Get It" (written by Paul McCartney). So the band seemed well on their way to the top, right?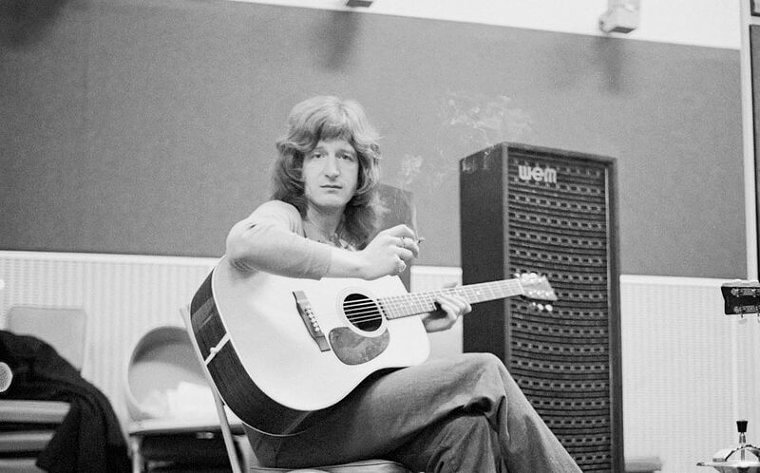 Unfortunately, Badfinger's manager Stan Polley ran off with an advance and the band were left penniless. Believing his finances had been wiped out, on April 24th, 1975, Ham hanged himself in his garage three days before his 28th birthday. He left a note telling his pregnant wife and her son that he loved them. It read, "I will not be allowed to love and trust everybody. This is better. Pete. PS Stan Polley is a soulless bastard. I will take him with me." In 1983, bandmate Tom Evans also hanged himself.

Randy "Stretch" Walker
Some say Randy "Stretch" Walker was lucky to be in the right place at the right time. Others say he was hanging onto Tupac's coast-tails. Both claims are unfair. Stretch was a skilled producer and a raw, dextrous rapper regularly appearing on Tupac's studio records after a run with his own group, Live Squad.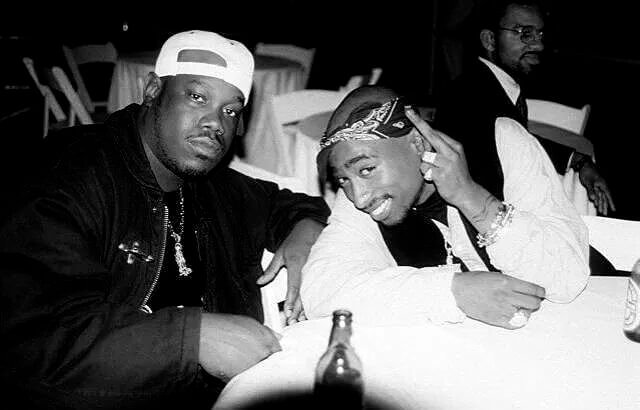 Whether behind the mixing desk or on the mic, Stretch always lived the OG lifestyle. Unfortunately, it was that gangsta authenticity which meant he definitely wasn't in the right place at the right time as Stretch was assassinated in New York in November 1995 – less than one year before his friend Tupac was also murdered aged just 25. Tupac was two years too young to join the 27 Club. 
Alan "Blind Owl" Wilson
Extremely near-sighted Alan Wilson and his band, Canned Heat, were successful enough to appear at Woodstock. But like most of the musicians on this list, the guitarist was a deeply troubled man. Estranged from his family; he lacked confidence and suffered from depression.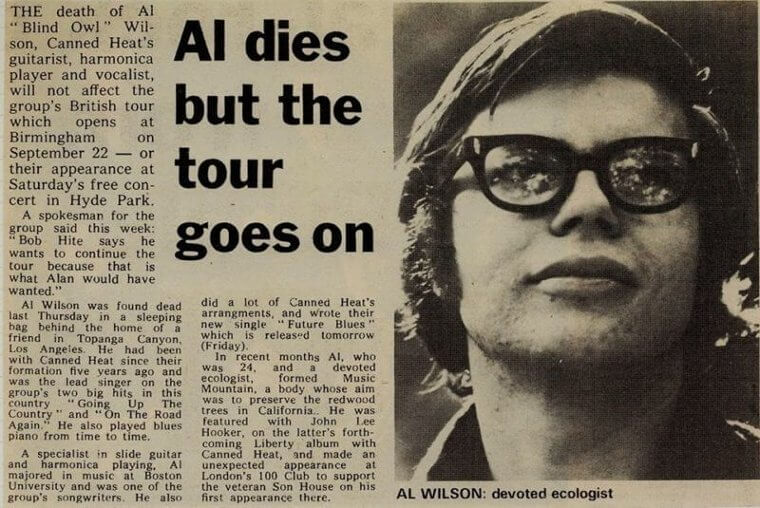 On September 3, 1970, Wilson was found dead on a hillside behind his bandmate's Topanga Canyon home. His hands were crossed over his chest next to a bottle of barbiturates. The cause of death was attributed to an accidental overdose but many – including Canned Heat drummer Fito de la Parra – believe Wilson committed suicide.
Chris Bell
Guitarist, singer-songwriter, and all-round underrated musical genius Christopher Branford Bell led power-pop band Big Star alongside Alex Chilton. He also had a not-so-successful solo career throughout the mid-1970s.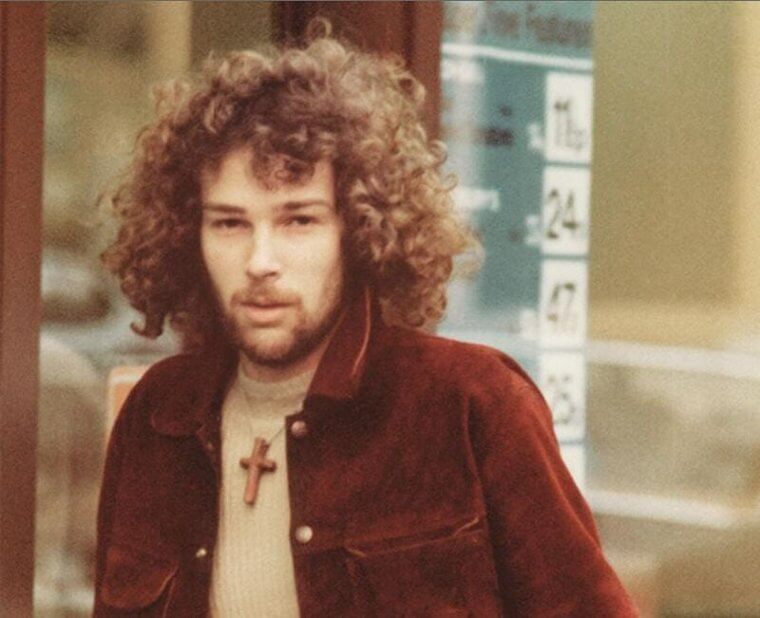 After quitting Big Star, Bell fell into depression and drug addiction and later was forced to work at his family's restaurant after many failed attempts to re-launch his career. In December 1978, he crashed his Triumph TR-7 into a telegraph pole on his way home from band rehearsal, killing him instantly. Much of his solo work was released posthumously and massively influenced bands like Beck, R.E.M., Teenage Fanclub, Primal Scream, and Afghan Whigs.
D. Boon
Post-punk band Minutemen began when D. Boon and Mike Watt met at age 13. Like Bad Brains, singer-guitarist Dennes Dale "D." Boon's band fused hardcore punk with funk and jazz. These Californians Kidz helped define the new era of experimental punk, culminating when (that man again) Michael Stipe invited them to open for R.E.M on a three-week North American tour.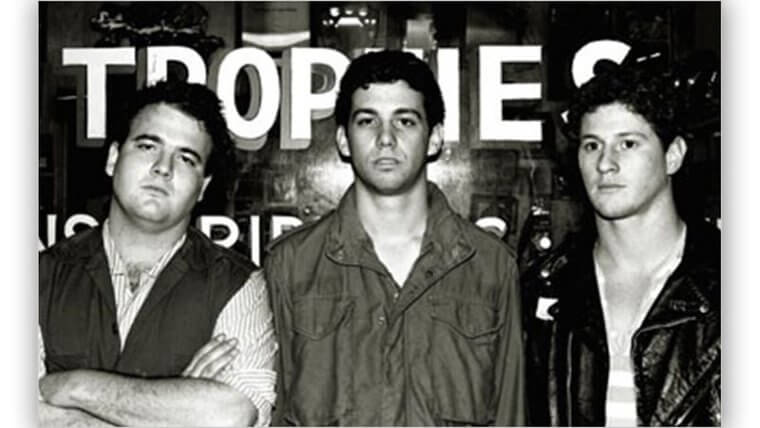 After the tour in December 1985, D. visited his girlfriend's parents in Arizona for the Christmas holidays. Sick with the flu, he lay down in the back of the band's van so he could sleep while she drove. She fell asleep at the wheel, the van flipped, and the frontman was thrown out of the back door, breaking his neck.
Mia Zapata
Mia Zapata was a force to be reckoned with. As the lead singer of The Gits, she was one of the few female voices in Seattle's grunge scene. The band's debut album Frenching the Bully made them local favorites, but as they prepared their second album release, tragedy struck. One night in July 1993, Mia walked home from music venue the Comet Tavern alone. It would be her last night on this earth.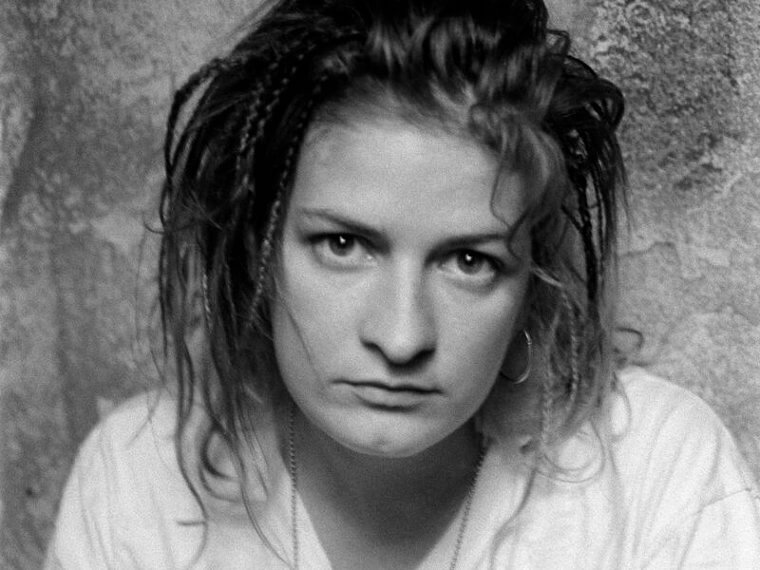 At 3:30 AM that night, Zapata's body was found in Seattle's Central District. She had been beaten, raped, and strangled. Her body was only recognized by the coroner as he was a fan of her band. Seattle luminaries like Nirvana and Pearl Jam helped raise money to hire PIs to track down her murderer. The crime went unsolved for a decade before her killer, Jesus Mezquia, was sentenced to 36 years in prison. 
Kristen Pfaff
Kristen Marie Pfaff was the bassist in Kurt's wife, Courtney Love's, band. She and guitarist Eric Erlandson scouted Pfaff from her own band, Janitor Joe. After helping Hole's 1994 ironically-titled album Live Through This (released one week after Kurt's death) become an instant hit, Kristen attended Kurt's funeral in Seattle. Then, two months later, she was dead.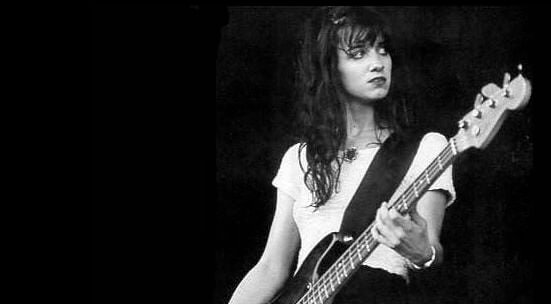 Kristen had tragically died of a heroin overdose. Similar to Jim Morrison, she was discovered in the bath of her Seattle apartment and controversy surrounds her death. Even though it was ruled a classic suicide, Pfaff's then-boyfriend Erlandson is quoted as saying "You know someone's suicidal, you know someone's playing with death, but you don't know how to deal with it… I admit I made some stupid mistakes with some people, and people are dead because of my stupid mistakes."
Richard James Edwards
Richey James Edwards was lead guitarist and lyricist for Welsh punk-rockers, the Manic Street Preachers. He disappeared on 1 February 1995 and weeks later, his car was discovered at a motorway service station in Gloucestershire, England. Due to the service station's proximity to the Severn Bridge, a known suicide site, it was widely believed that Edwards had jumped from the bridge that links England with his home country, Wales.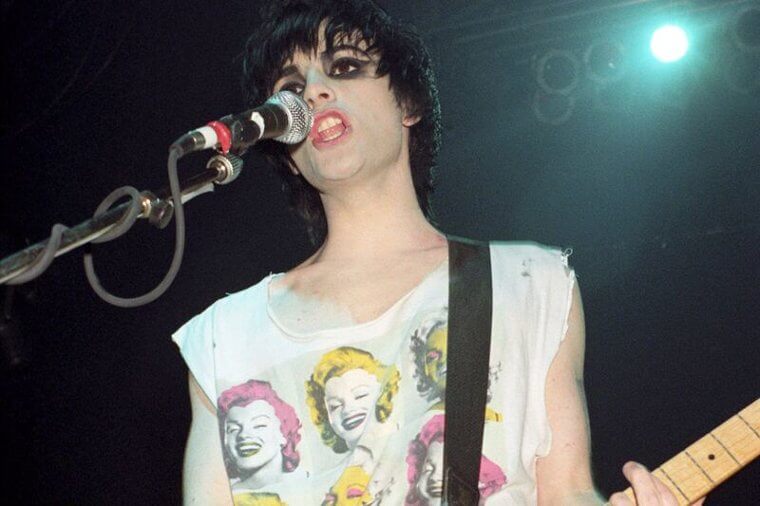 But the mystery doesn't stop there. No; the plot thickens. Richey Manic has allegedly been spotted several times across the globe since his disappearance, speculating that the troubled, self-harming punk guitarist had faked his own death. If you see this man, let us know. 
Jeremy Michael Ward
After the success of their band At the Drive-In, Omar Rodriguez-Lopez and Cedric Bixler-Zavala formed prog-rock band Mars Volta with longtime friend and collaborator Jeremy Michael Ward. He was an unseen, off-stage "sound manipulator". Things were going well - their first LP, De-Loused at the Comatorium was hotly anticipated by fans, but a month before it came out, Ward was found dead of a heroin overdose in his L.A. home in May 2003.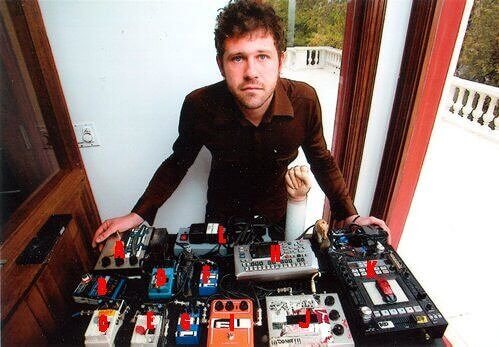 De-Loused was a Rick Rubin-produced prog-punk opera set in the mind of a drug-induced coma patient and told the story of friend Julio Venegas, an artist who leaped to his death off a Texas freeway overpass in 1996. After Ward's death, Mars Volta continued, though nothing equaled the success of their first album featuring Ward's sound manipulation.