Although the idea of blood-thirsty hitmen working for big mafia bosses seems like nothing but a plot from a movie, mobsters really have been roaming the streets for years. These men were both violent and dangerous, especially if you found yourself on the wrong side of the mafia.
While some mobster hitmen were discreet, killing only those they were contracted to kill, just as many of them were wild and unpredictable - murdering anyone who got in their way. Thankfully, many of these evil men are either locked up or dead, although some have managed to live through their prison sentences and found freedom. Here are some of the deadliest mobsters ever.
 
Abe "Kid Twist" Reles
Abe Reles was not a man you wanted to rub shoulders with. The New York Jewish hitman worked for the notorious group, Murder, Inc. Born in 1906, Reles was unpredictable and violent, both traits which worked well in his chosen line of work. Between the 1930s and 1940, Kid Twist, as Reles was known, was believed to have murdered up to 1000 people. Including a parking lot employee who did nothing but took too long to bring Reles' car.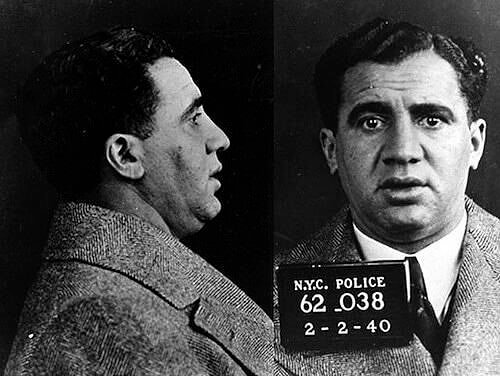 Abe's favorite way to murder? An ice pick rammed into his victim's brain through one of their ears. This was an evil, angry man who used murder as a solution to any problem he came across. But he was also a snitch, as members of Murder, Inc. came to learn when Reles became a government informant to avoid the death penalty after being caught. Of course, this traitorous event led to his death in 1941.
Salvatore "Sammy Bull" Gravano
Salvatore Gravano - or Sammy Bull - began by committing petty crimes; street fighting and common theft. But in the 1960s he became the protege of mafia boss Joe Colombo. Gravano was eager to impress his boss and to do so he had to commit several brutal murders. But it wasn't too long before Gravano switched his allegiance from the Colombo family to the Gambino family.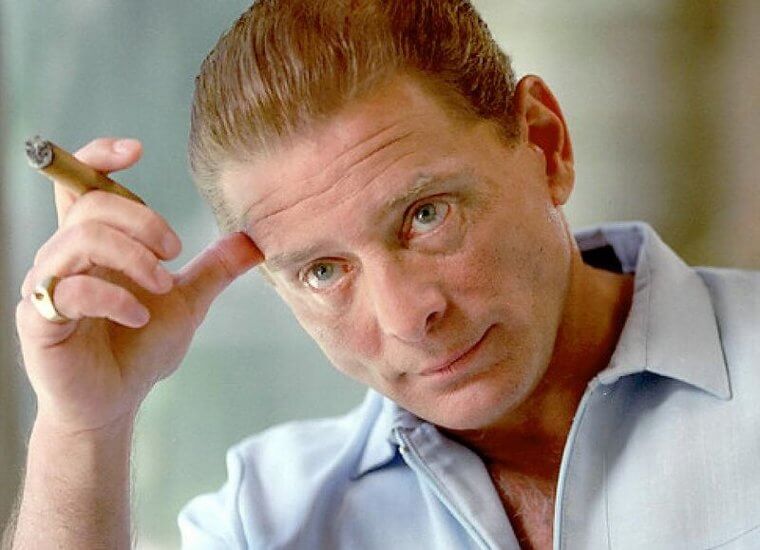 Gravano became second-in-command to New York Mafia boss John Gotti. During this time, Gravano was involved in at least 19 murders. He was arrested in 1991 and to avoid too harsh of a punishment, he became a government informant - helping to bring down 39 mobsters, including John Gotti himself. Sammy Bull was given only five years in prison, but then in 2000, he was arrested again, this time for his involvement in an Ecstasy trafficking ring. For this, Gravano was sentenced to 20 years in prison. He was released early in 2017.
Sam "Mad Sam" DeStefano
Like Sammy Bull, "Mad Sam" DeStefano also started as a petty criminal. In 1930, DeStefano joined the Chicago Outfit, and not long after he became the city's very first loan shark. Mad Sam would lend money to vulnerable clients who he knew couldn't pay him back. And when his clients failed to pay, Mad Sam would take delight in killing them.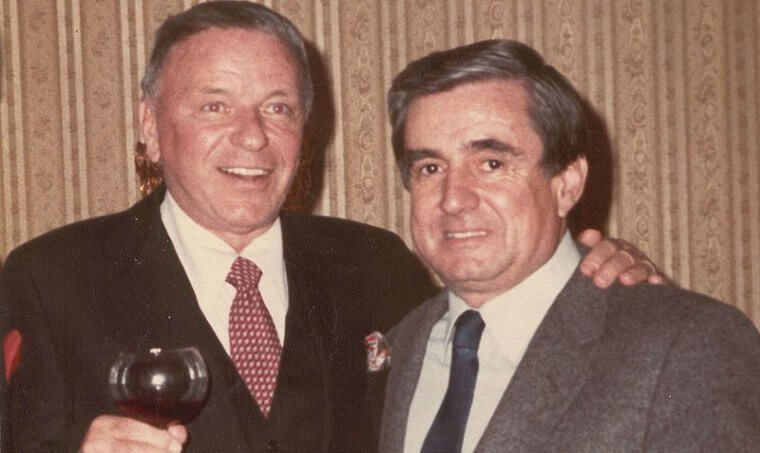 DeStefano was a sociopathic killer who would take his victims down into a soundproof chamber in his basement. There he would torture them until they died, and many people say he enjoyed killing so much that he'd foam at the mouth. He was eventually arrested for murder, but before he could appear before the judge, he was killed by his associates - probably to stop him from becoming another mafia government informant.
Frank "The Dasher" Abbandando
Another member of the infamous Murder, Inc. gang, Frank "The Dasher" Abbandando was a New York-based hitman. He's believed to be responsible for at least 30 murders. His trademark killing style was to stab his victims in the chest with an ice pick, very much like Abe Reles. Although if no ice picks were available he happily used another object.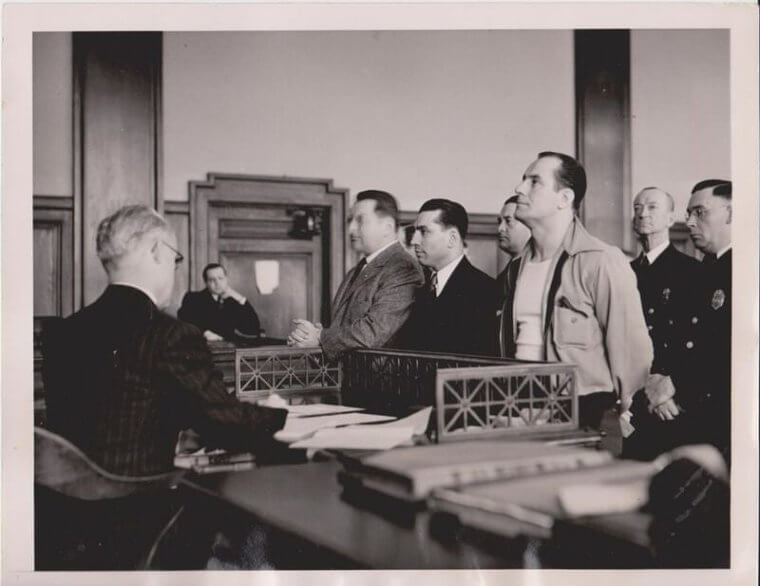 In May 1940, Abbandando was arrested - after Abe Reles gave police all the information they needed to put Abbandando and several other Murder, Inc. members behind bars. Abbandando didn't understand how serious things were at first, even whispering a threat into the judge's ear. But he didn't escape punishment and was executed by an electric chair in 1942.
Harry "Pittsburgh Phil" Strauss
Harry "Pittsburgh Phil" Strauss also belonged to the Murder, Inc. gang in the 1930s and if you thought Abe and Frank were violent mobsters, Harry really takes the cake. Strauss was also fond of using ice picks, but his methods expanded to shooting, strangulation, drowning, and even live burial!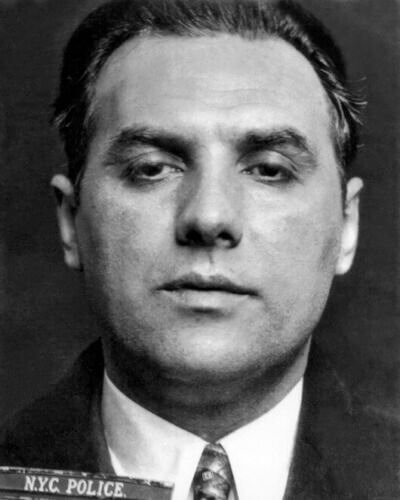 Strauss was believed to have killed between 50 and 100 people during his time in the mob. He was arrested 18 times but managed to worm his way to freedom every time. That is, until the gang's downfall in 1940 - thanks, again, to Reles. Strauss tried to plead insanity, but this failed and he was executed by electric chair in 1941.
Thomas "Tommy Karate" Pitera
Thomas "Tommy Karate" Pitera got his name from his excellent fighting skills. As a child, Pitera was bullied horribly, which made him an angry and sadistic adult. It also encouraged him to learn martial arts. In the 1980s, Pitera became a hitman for the Bonanno crime family and studied how to make it big in the mafia.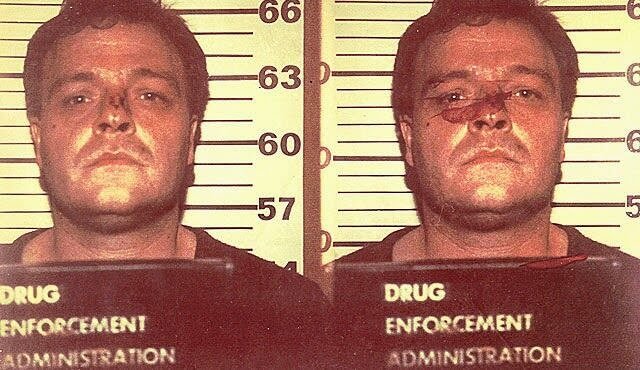 During his time as a hitman, Pitera liked to keep trophies from the people he killed. These trophies were things like jewelry and clothing taken off of victims. This isn't the usual mafia modus operandi, but Pitera had his own ways. He also had a personal cemetery where he buried most of his victims. Pitera was arrested in 1990 and got a life sentence. It's unlikely that he'll ever leave prison.
Joseph "The Animal" Barboza
Joseph "The Animal" Barboza started as a chef, training in a French cooking school. He had impressive skills in the kitchen. But, Barboza changed his career path by joining the mob in his 20s, rather than pursue his original career choice. He earned his name by his viciousness on the street as he went around collecting late loan payments for the Patriarca crime family.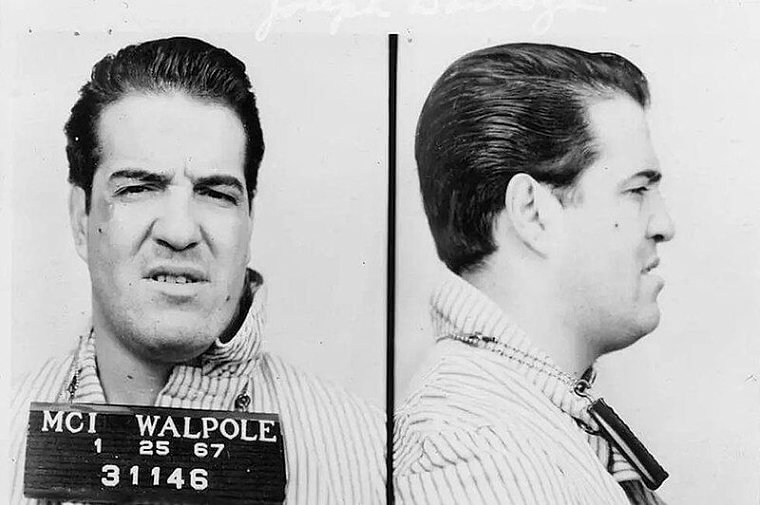 Barboza once bit off a piece of a man's cheek while fighting, and then spit it out. He also apparently gnawed on a piece of skull after it was shot out of a victim's head. Barboza was arrested but managed to get free after just one year in return for giving the government information on the mafia. Like most snitches, "The Animal" was shot dead outside his house in 1976.
Roy DeMeo
As the leader of the infamous DeMeo crew, Roy DeMeo was responsible for 150-200 deaths between 1973 and 1983. DeMeo and his gang of contracted killers had a sadistic yet effective way of killing people, called the "Gemini Method." This involved luring the victim to the Gemini Lounge, one person shooting them in the head. Another mobster would immediately wrap the head in a towel, and DeMeo stabbing them in the chest to stop blood flow.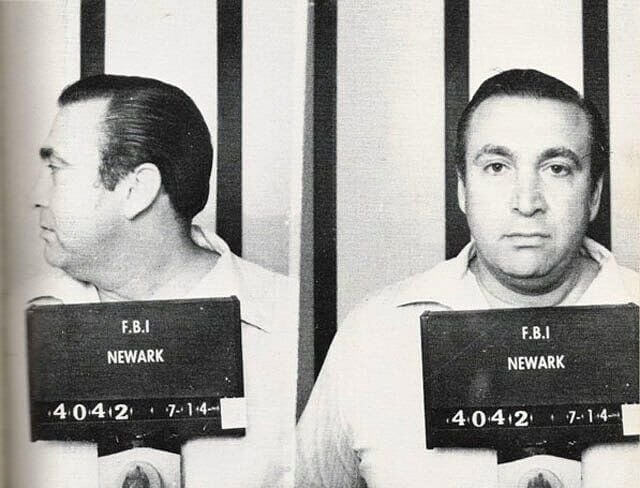 Once the victim was dead, their bodies would be hung up in the bathroom to bleed out. Next, the dead body would be taken to the Brooklyn Dump. This method was a practical way to clean up bodies, and it was in part the reason that the FBI was unable to find all of DeMeo's victims. To avoid being arrested, DeMeo had a fellow associate shoot him in his car.
Giovanni "The Pig" Brusc
Sicilian gangster Giovanni Brusc was nicknamed "The Pig" because of his disheveled looks and malicious behavior. He claims to have murdered up to 200 people during his time as a hitman. Brusc's victims were subjected to some of the most heinous crimes ever recorded. He allegedly murdered a 23-year-old pregnant woman after torturing her boyfriend. Brusc was also responsible for detonating the bomb that killed Giovanni Falcone.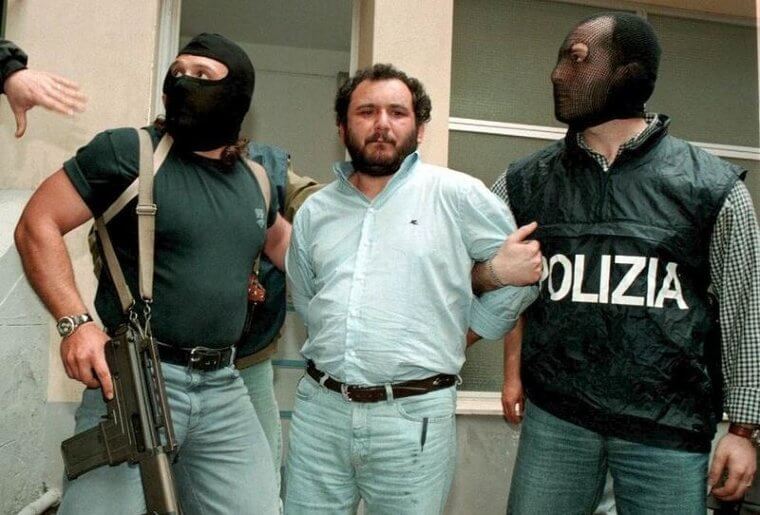 But his most horrendous murder was that of 12-year-old Giuseppe Di Matteo. Brusc kidnapped Giuseppe in 1993 after the boy's father collaborated with authorities. He kept the young boy hostage for two years before strangling him and then throwing his body into acid. Brusc was arrested in 1996 but was released in 2021 amidst many protests.
Richard "The Iceman" Kuklinski
One of the most prolific contract killers ever to work for the mafia, Richard "The Iceman" Kuklinski was a true professional criminal. He had been involved in criminal activities for a large portion of his adult life, starting by running a burglary ring and distributing pirated pornography. He also murdered for the first time when he was only 13 years old.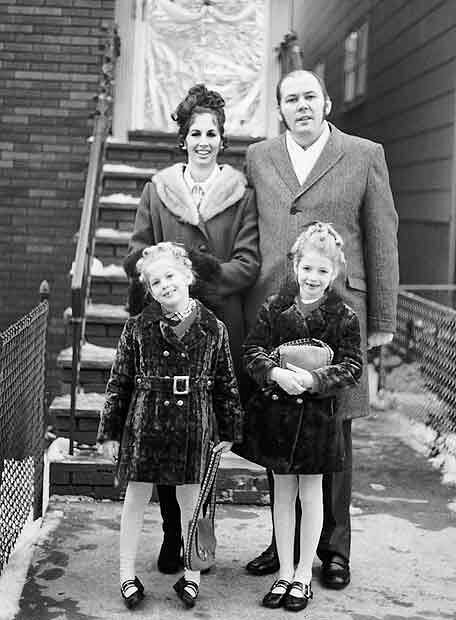 Kuklinski got his nickname from his method of freezing his victims' bodies to throw off police when investigating how long the victims had been dead. It's believed that during his reign of terror, Kuklinski murdered over 250 people. He was also known to kill homeless people for no reason other than to practice his murderous methods. Kuklinski was arrested and sentenced to multiple life sentences in 1986. He died in prison in 2006.
Chester Wheeler "Dr. Death" Campbell
Chester Wheeler Campbell was considered the "James Bond" of Detroit. His first conviction was in 1946 when Campbell was only 15 years old - he was arrested for burglary. Since then, Campbell's convictions have included possessing unregistered firearms, violating Michigan's drug laws, unlawful possession of firearms, carrying concealed weapons, and murder.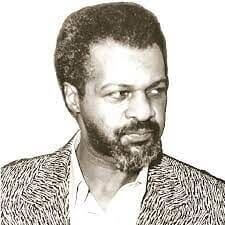 Campbell was a ladies' man, and he was really good at getting others to do things for him. The hitman worked for urban drug lords in Detroit as well as the Italian mafia. By the time he was arrested for the last time, no one was really sure how many deaths he had been responsible for. In 2001, Campbell died of Hepatitis C at the age of 71.
Harry "The Hook" Aleman
During the 1970s, Harry Aleman was one of the most feared enforcers for the Chicago Outfit. The Chicago mobster got his nickname from his boxing skills as a young man. But rather than using his fists to kill, Aleman preferred to use guns, often fitting silencers to his guns and never afraid to shoot in public if the need arose.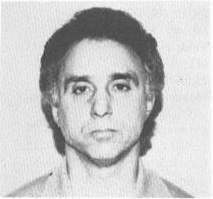 Aleman had at least 13 hits to his name, but he was skilled at evading the law. The mobster was arrested a few times, but never for very long. That is until he was sentenced to 300 years in 1993 for a murder he committed in 1972. Aleman spent the rest of his life in jail until he died of cancer in 2010.
Wayne "Silk" Perry
Often called "the Michael Jordan of the murder game," Wayne Perry was one of the most infamous gangsters that ever walked the streets of Washington D.C. Perry once killed a man in cold blood, hitting him over the head with a bat - right in front of police (of course, this was after the man and his friends had assaulted Perry first).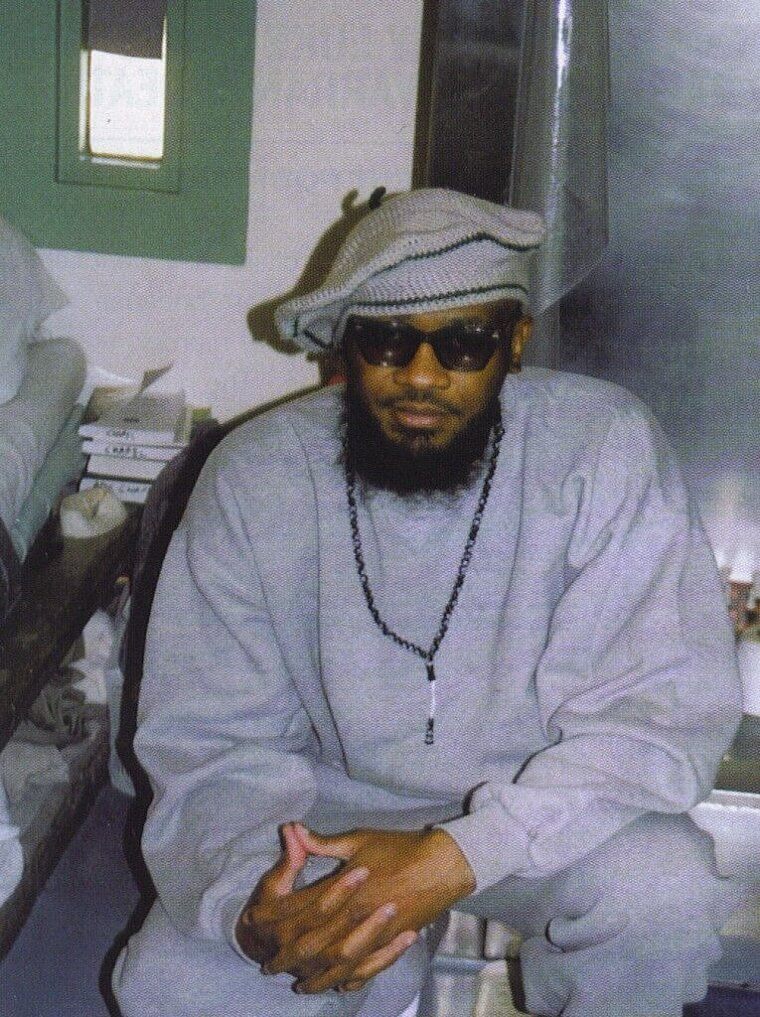 Perry was in charge of protecting self-proclaimed Harlem drug lord and notorious snitch Alberto "Alpo" Martinez. It was Perry's job to eliminate anyone who got in the Alpo's way. In 1993, after many years of killing on the streets, Perry was arrested on charges of first-degree murder. He was sentenced to life in prison, putting an end to his reign of fear in Washington D.C.

Joseph Meldish
Not too long after graduating from high school, 18-year-old Joseph Meldish became a member of the Bronx branch of the notorious Purple Gang. This began a two-decade-long career as a professional mob hitman, where Meldish is believed to have murdered at least 40 people.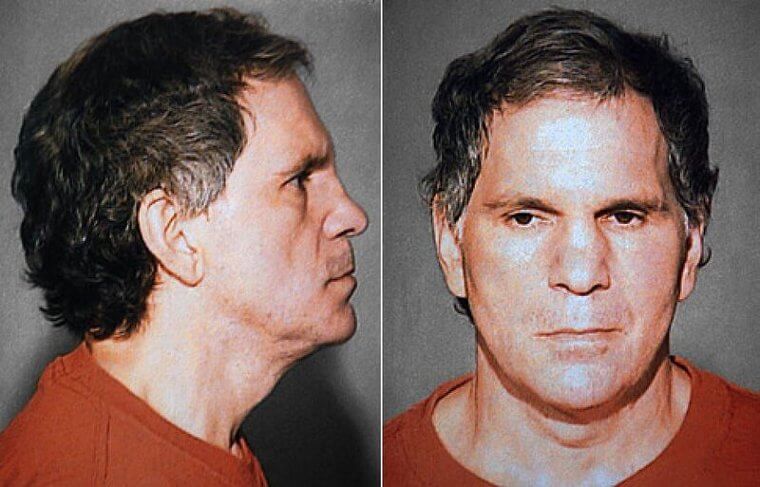 Meldish was working for his own gang as well as the Lucchese and Genovese crime families. It was hard to convict Meldish for his crimes since he was smart and any witnesses to his crimes were too afraid to talk. But in 2011 he was finally called to pay for his crimes and was sentenced to life in prison.

Irving "Big Gangi" Cohen
Irving Cohen was not necessarily meant to be a hitman, but the infamous gang Murder Inc. wrote his story for him and put Cohen into hitmen history books. The group wanted an underling named Walter Sage to pay for skimming the profits of illegal slot machines. And they chose Sage's close friend and former roommate to do the job.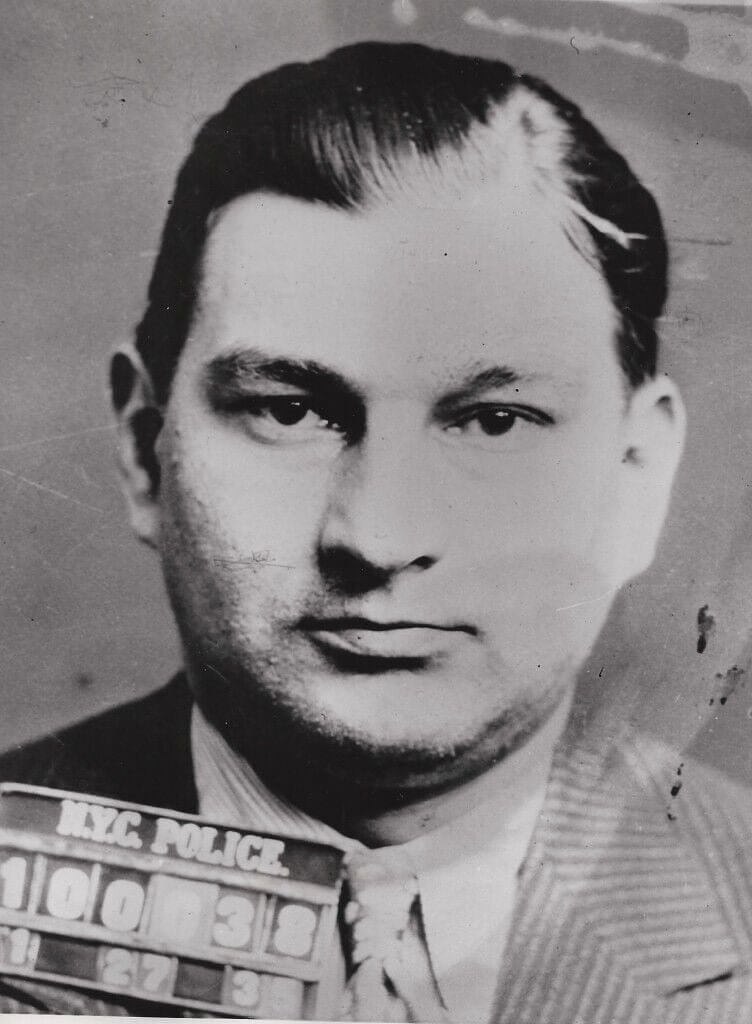 Cohen was the close friend and roommate in this case, and he was assigned the job of 'taking out' Sage. Cohen obliged, helping another assassin to kill Sage using an ice pick while the three men were driving through Fallsburg, NY. Right after the murder, Cohen went into hiding and wasn't seen again until he appeared in a black-and-white movie production and the authorities found and arrested him just before Murder, Inc. found him.

Jose Manuel "Black Hand" Martinez
A doting grandfather during the day, and cold-blooded hitman for the Mexican drug cartel at night - that is a pretty accurate way to sum up the life of Jose Manuel Martinez. Martinez didn't look like a killer, but when he was arrested on suspicions of murdering a young man in Alabama, he confessed to a life of contracted kills.

And while most of the people that Martinez killed were done for money, sometimes he also just killed anyone who made him angry. Despite Martinez's openness about his crimes, he was a true family man, believing that everything he did was for the good of his family. When Martinez was convicted, the jury voted against the death penalty and rather gave the grandfather two consecutive life sentences.

Harry "Happy" Maione
A New York mobster and hitman for Murder, Inc. during the 1930s, Harry Maione was given the very ironic nickname "Happy" because his face was in an almost constant scowl - making him look anything but happy. When Maione was young, an Italian street gang in Brooklyn, with fellow hitman Frank "The Dasher" Abbandando as his protégé.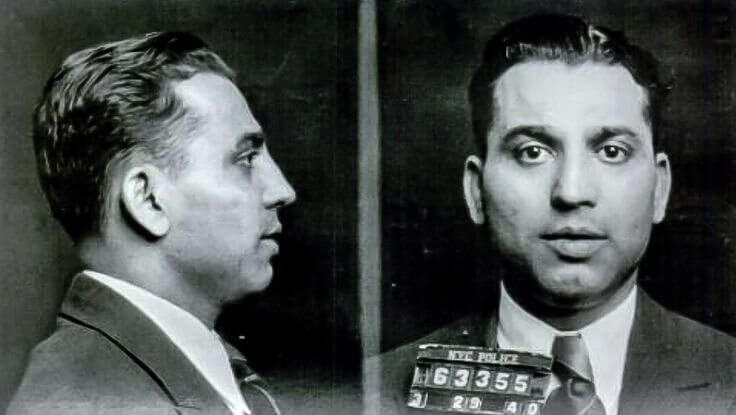 In 1931, Maione and Abbandando worked with Abe Reles and Martin Goldstein to take down the Shapiro brothers in a revenge move. In turn, Reles implicated Maione when he handed over all the information he had on the mafia. Maione and Frank Abbandando were executed by electric chair together, on the same day in the same prison. 

Andrew "Benji" Veniamin
Beginning as a convicted car thief, Australian criminal and hitman Andrew "Benji" Veniamin became quite the notorious killer during Melbourne's gangland war. Veniamin was somewhat of a kamikaze gunman who pulled the trigger on several people - for personal reasons as long as favors and orders by his bosses.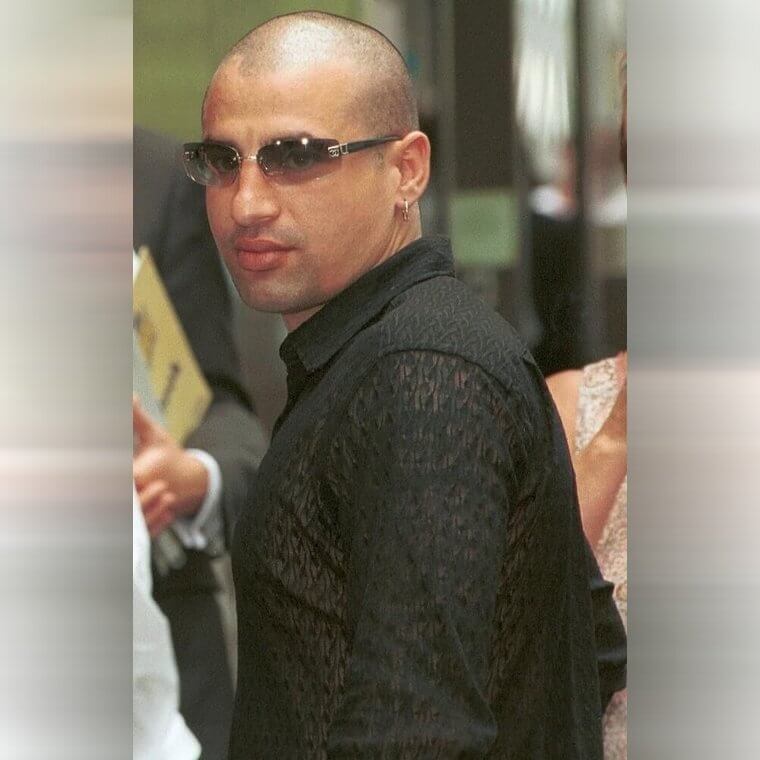 At one point, Veniamin worked for Carl Williams who provided Andrew with the luxuries and comforts he desired in return for Andrew helping to eliminate Williams' enemies. Veniamin was the prime suspect in several murder cases but was never convicted because, in March 2004, businessman Mick Gatto shot and killed Veniamin in self-defense.

Benjamin "Bugsy" Siegel
Benjamin "Bugsy" Siegel was quite a well-known mobster, especially since he was the driving force behind the development of the Las Vegas Strip. He's also thought to be responsible, in part, at least, for the creation of the notorious Murder, Inc. gang. Bugsy got his nickname because of his quick and violent temper.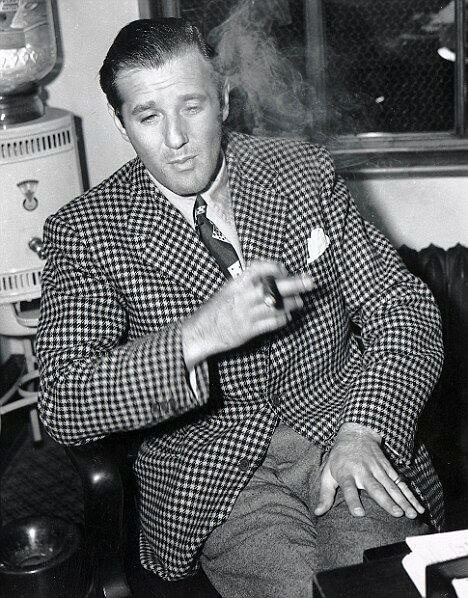 Siegel was responsible for several high-profile murders, including those of Salvatore Maranzano and Joe "The Boss" Masseria. Bugsy was more of a businessman than a hitman, but there were times in his career when the mobster had no choice but to take out certain enemies. In 1947, Siegel became the victim of a hit himself and was shot dead outside his mistress' house.

James Frederick "Machine Gun" Bazley
As the main suspect in the shooting of aspiring Liberal politician Don Mackay in the 1970s, James Frederick "Machine Gun" Bazley was one of Australia's most notorious hitmen. Although Bazley's nickname had nothing to do with his method of killing and everything to do with the speed at which he spoke.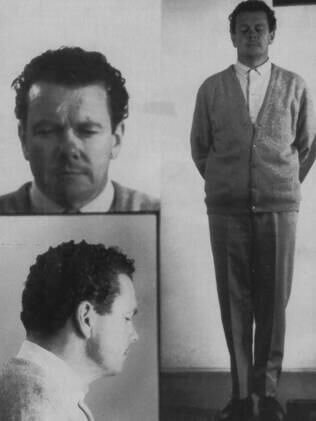 Bazley was imprisoned more than once and was the prime suspect in s number of murders across Australia. He was known to authorities as a hardened felon who saw murder as a job and showed absolutely no remorse. In 2018, an elderly Bazley died in a Melbourne old age home, taking everything he knew about Mackay's murder with him to the grave.

Christopher Dale "Mr. Rent-A-Kill" Flannery
Another of Australia's most reputed hitmen, Christopher Flannery was known within underworld and police circles as the fitting nickname "Mr. Rent-a-Kill." Flannery made powerful friends, including Sydney crime figure George Freeman and the feared Arthur "Neddy" Smith.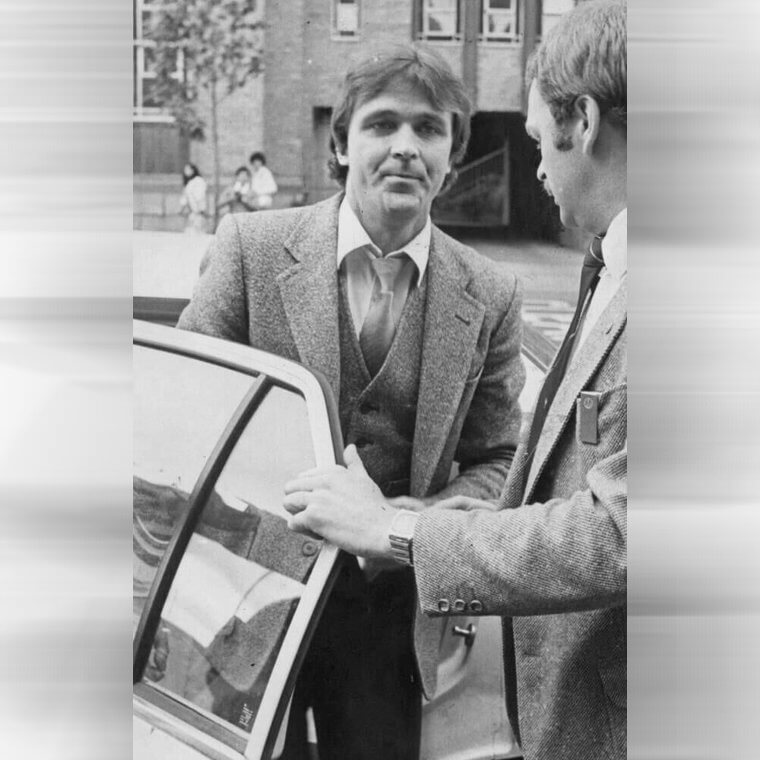 Flannery was arrested several times but still managed to evade conviction. He was believed to have been responsible for several unsolved killings. Chris Flannery disappeared in May 1985 and it's believed that he was murdered - but this was never really proved.

Charles Voyde Harrelson
Charles Voyde Harrelson was actor Woody Harrelson's father and a convicted hitman. Harrelson was sentenced to two life sentences in prison after being found guilty for murdering US District Judge John Wood Jr in May 1979.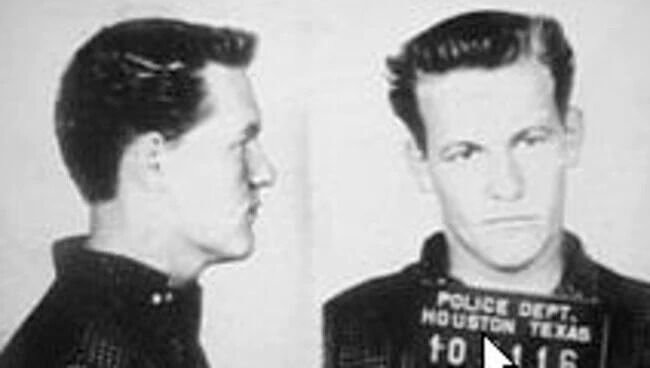 It's believed that Harrelson was hired to kill the judge by a drug dealer who didn't want the judge to preside over his trial. Charles always denied that he was responsible for the judge's death, and there were several retrials during his sentence. But Harrelson died while in prison in 2007, at the age of 69.

Alexander "Superkiller" Solonik
Recognized as Russia's best-known contract killer, Alexander "Superkiller" Solonik was known for his proficiency in killing. Solonik was actually a former policeman and had a reputation for being one of the best shooters, even able to shoot equally well with both of his hands. Other nicknames that Solonik had were "Macedonian" and "Valerianych."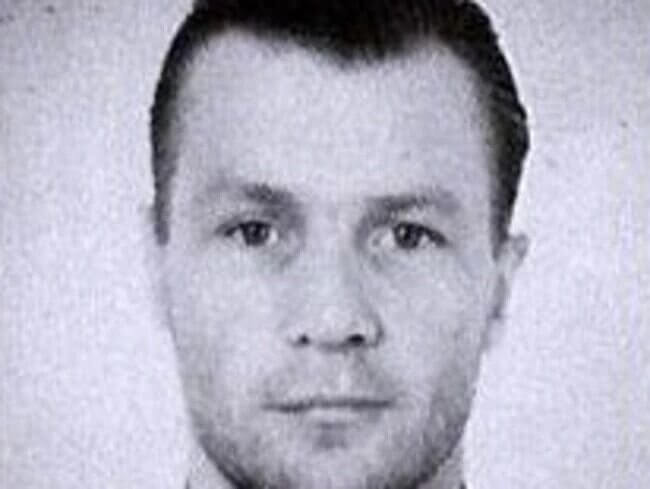 Solonik confessed to killing several leaders of the Russian underworld without ever revealing the names of his employers. He also managed to escape from custody on numerous occasions, even killing a number of policemen in a shootout in 1994. Solonik's body was found in 1997 in Athens, having been strangled and left for dead. Although some believe that Solonik staged his death and continues to live in hiding.

Jorge "Rivi" Ayala-Rivera
Jorge Ayala-Rivera was a contracted killer and an employee of the late cocaine queen Griselda Blanco. He was convicted of just three hits but was believed to have been responsible for at least 35 murders in Miami during the 1970s and 1980s. Jorge was given life in prison for the three hits he was found guilty of.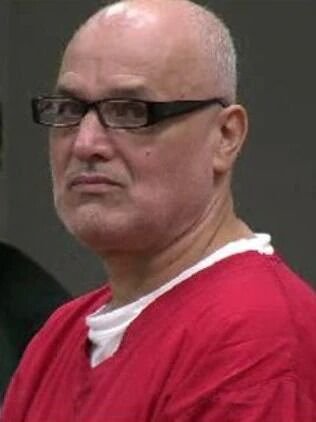 But in 1993, Jorge made a deal with prosecutors, helping them bring Blanco down in return for parole after 25 years. But when Jorge made his appeal in 2013, the judge refused his parole, regardless of his "handshake deal" back in 1993, and so he remains in prison. Blanco, on the other hand, was gunned down in 2012 after being deported from the U.S.