Dean Martin was born in 1917, and the entertainment industry wouldn't be the same - at least not for the next few decades. Dubbed the "King of Cool", Dean Martin blew up in fame when he featured in countless classic films, paired up with equally hilarious Jerry Lewis, and joined the Rat Pack. But unlike the rest of the Rat Pack, Dean Martin led a very different, intriguing life. Here are some unknown facts about him. 
An Italian Star Is Born
Firstly, Dean Martin's birth name was Dino Paul Crocetti. Although he's known as an American actor, his heritage is Italian and the famed icon only learned to speak English at the age of five after being born in Steubenville, Ohio.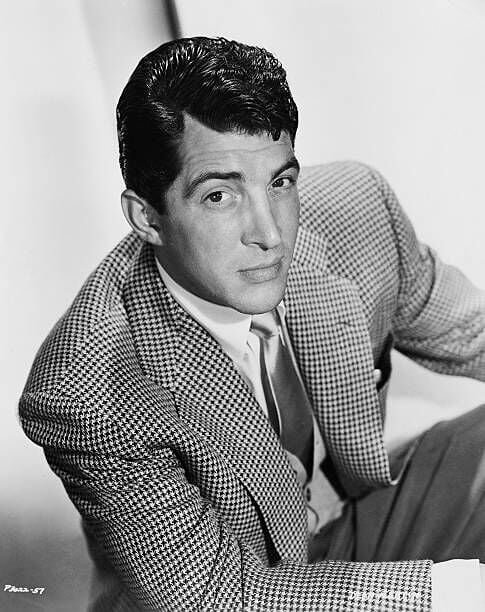 His delay in learning to speak America's "mother tongue" led to him being badly teased at school. As it turns out, his life didn't start as glam as it ended.
"Kid Crochet" Was Dean Martin's Other Nickname
Many people don't realize that Dean Martin wasn't just a pretty face and a talented actor. He was also an athlete, winning at least 24 boxing matches in his lifetime. Starting in the welterweight division at the tender age of 15, Dean Martin used the fighting name "Kid Crochet".  Life wasn't easy and although he could hold his own in the amateur ring, he wasn't always as lucky in professional fights.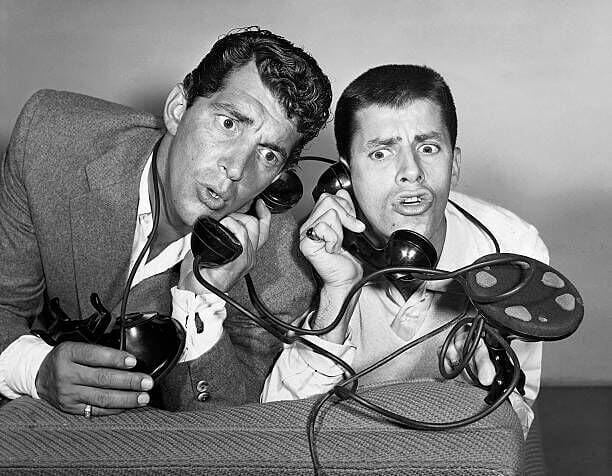 The pay in boxing wasn't nearly as lucrative as it can be today, and Dean Martin struggled to pay for the tape to protect his knuckles. As a result, he suffered at the hand of several injuries, including a broken nose, busted knuckles, and a badly bruised body. Luckily, these were all only temporary and he managed to escape the boxing world without any everlasting repercussions.
He Got Hitched at 24
Martin married Betty Mcdonald when he was still an upcoming artist. She fell in love with a humble man, who wasn't known as Dean Martin yet, his real name was Dino Crocetti.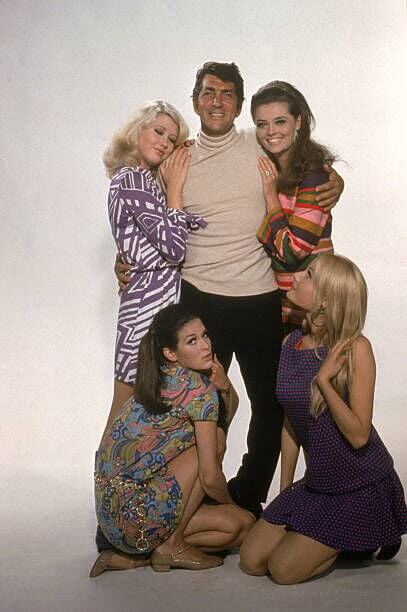 They divorced in 1949, and Martin got full custody, while Mcdonald ran from the spotlight into hiding in San Fransisco. But no worries, Martin wouldn't waste any time in finding a new lady.

His Nose Underwent a Transformation at the Age of 27
Living in the spotlight during an era when all Hollywood stars were striking in appearance, Dean Martin had a reputation to uphold. At the young age of 27, the actor went under the knife to have his nose fixed in a rhinoplasty operation - compliments of the hilarious film comedian Lou Costello who paid for the procedure. As luck would have it, his acting career jumped up a notch not long afterward.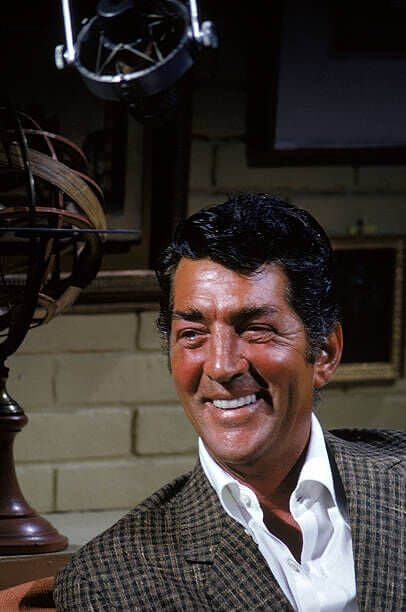 Whether the operation was inspired by his boxing injury or the desire for a more chiseled look, the result didn't look too different from his birth nose. The shape of his nose remained intact and was only made slightly more narrow. Either way, the gent is still a stunner!

The Actor's Name Went Through a Few Changes Along With His Career Choices
Although Dean Martin is known as one of Hollywood's biggest stars, his journey to stardom is scattered with various other career choices and pseudonyms. After his stint as an amateur boxer, Dean began working as a roulette stickman in an illegal casino behind a tobacco shop. It was here that he dipped his toe in the singing pool by featuring in local bands. The budding singer adapted his birthname, Dino Paul Crocetti, to the stage name "Dino Martini", inspired by the Opera singer Nino Martini.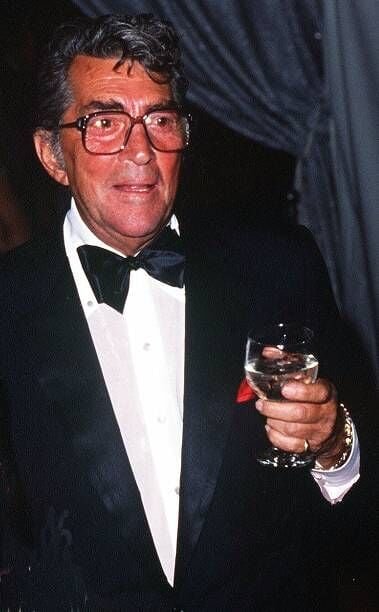 His talent was obvious and it wasn't long before "Dino Martini" began singing in the lounge of the casino. With increased attention on him, bandleader Sammy Watkins advised he change his name to "Dean Martin" to avoid any confusion with his operatic muse. At the time, they never could have predicted the weight of fame that the name would carry.

Dean Martin Had an Interesting Choice of Literary Entertainment
As one of Hollywood's most famed actors of the mid-1900s, his life story has been documented in several novels, memoirs, and biographies. But while his story is told in various books, Dean Martin wasn't a fan of reading them himself. He is rumored to only have read one book in his entire life - Black Beauty.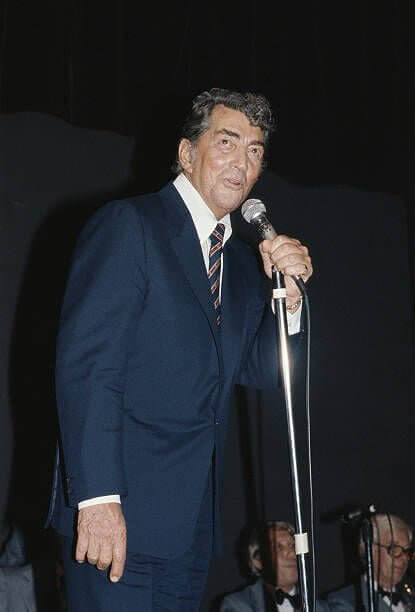 But despite not being a page-turner of novels, he was a huge fan of comic books. The illustrated narratives would bring him countless hours of entertainment. There was just one catch - he was too embarrassed to buy the comics himself. Luckily, his friend Jerry Lewis would happily oblige. Dean Martin was such a fan of comic books, that DC Comics decided to honor him in a very unique way...

Dean Martin Became the Co-Star in His Very Own Comic Book
Leading up to the 1950s, Dean Martin and fellow comedian Jerry Lewis were a craze. Everybody loved them. DC Comics decided to capitalize on the duo's fame and released the first issue of the comic book named The Adventures of Dean Martin and Jerry Lewis. The comic-fan had achieved the honorary status of having his own comic book! But it didn't last as long as he would have hoped.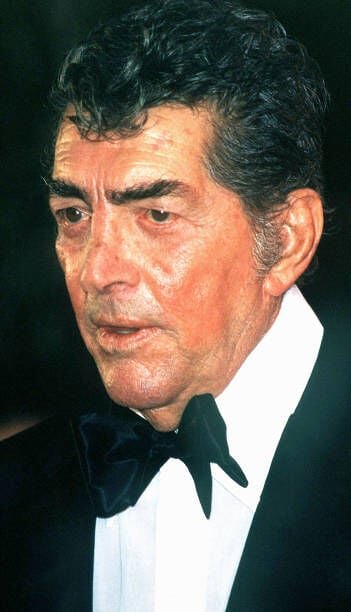 The series ran for five years during which time 40 issues were published. But when the comedian team broke up (we'll get to that, so stay tuned) then the narrative was no longer effective. In 1957, the series was renamed "The Adventures of Jerry Lewis". Only now, Dean Martin didn't feature and it was only his ex-buddy who starred alongside Batman, Superman, and The Flash.

The Actor Left a Legacy Behind Him - The Dean Martin Committee
True icons are never forgotten but will always be remembered in a special way. To make sure that her father is forever remembered, one of Dean Martin's daughters, Deana, chairs the Dean Martin Committee. After the actor's death in 1995, the city council of his hometown, Steubenville, set up the committee. Today, it is led by his daughter Deana and her husband, John Griffeth. But what exactly does this committee do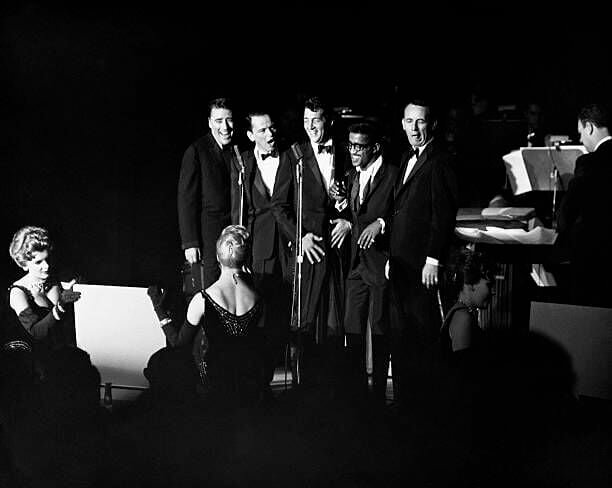 Essentially, the committee offers a variety of experiences in honor of the late entertainer. These include a guided walking tour to all of his old spots, a fundraiser for the Dean Martin Scholarship, and the annual Dean Martin Festival. Each detail of these events is carefully considered, including an abundance of delicious Italian food and Dean Martin impersonators at the festival!

Not Only One, but Three Hollywood Stars of Fame
You know that you've made it in Hollywood when your name is embedded in a star along the Hollywood Walk of Fame. The route, which covers the sidewalks of 15 blocks of Hollywood Boulevard, commemorates musicians, actors, directors, and even fictional characters who have left an impact in the entertainment industry. Dean Martin's name is among the 2,600 stars - a total of three times!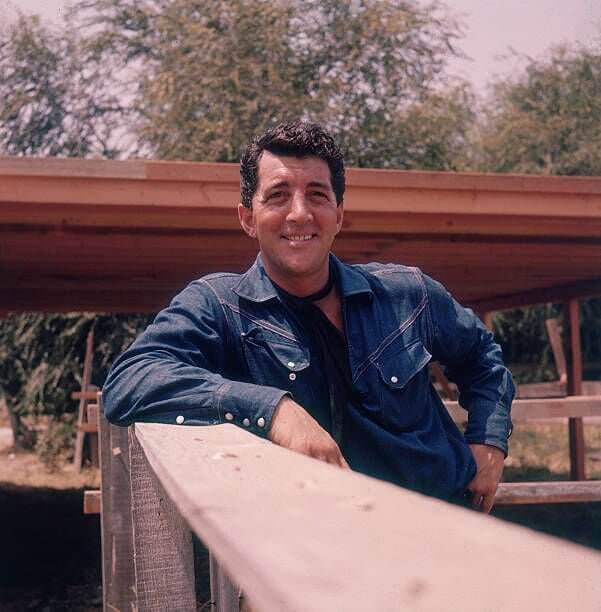 His versatile talents earned him a star for film, television, and music, with the respective icon alongside his name in each instance. If that's not something to be proud of, then we don't know what is!

Dean Martin Had an Old Connection With Jimmy "The Greek" Snyder
It's not uncommon for Hollywood celebs to gravitate in the same circles, but Dean Martin's relationship with one of his oldest friends first started during his childhood days in Steubenville, Ohio. Jimmy "The Greek" Snyder had earned a reputation as a famous oddsmaker in the betting world, as well as a sports commentator. The pair met in the underground world of gambling at a young age. 

Jimmy Snyder had the lucky gene and struck gold when he bet on the 1948 election and won with the odds at 17-1. Realizing the power of investment, Jimmy Snyder looked into oil and coal mining. Unfortunately, his efforts were fruitless and he ended up in the Vegas scene. The old friends were reunited when they appeared in the film The Cannonball Run together in 1981. 

His Meeting With Frank Sinatra Was an Unexpected One
The entertainment industry wasn't any easier to crack in the mid-1900s than it is now. Dean Martin was on a musical journey to discover his own personality and style. In an effort to do so, he performed with various bands. In 1943, a moment of fate was set in motion when he was hired to perform at the not-so-popular Riobamba Nightclub in NYC.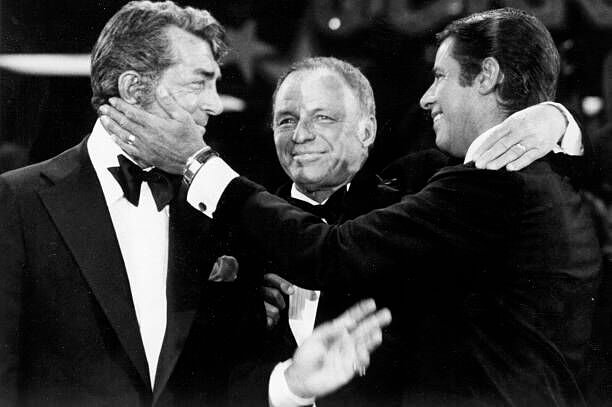 Dean Martin was to warm the stage for the headline act - dazzling star, Frank Sinatra. This would be the start of something amazing. Frank Sinatra would go on to start the Rat Pack, but for this moment - he sold out the formerly suffering Riobamba Nightclub.

The Destiny of Stardom Ran in His Family
Wherever you see an image of Dean Martin, you'll see a collection of equally famous faces. From starring alongside Jimmy Snyder to his association with the Rat Pack, Dean Martin was equally as popular for his associations as he was for his talents. But it wasn't only friends that gave the actor this edge - his extended family was also full of big industry names.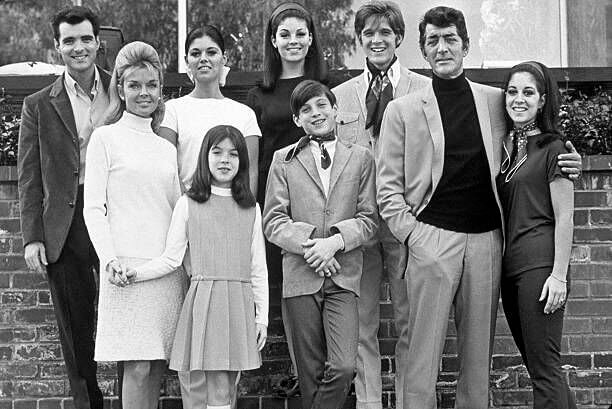 This meant that the Christmas dinner table featured as many famous faces as other Hollywood events. For example, Dean Martin's daughter, Gina, was temporarily married to California Beach Boy singer Carl Wilson. His son, Dean Paul, first married actress Olivia Hussey, and then Olympic gold medal figure skater Dorothy Hamill. As if that wasn't enough, his other son, Craig, married Carole Costello, the daughter of film comedian Lou Costello.

Dean Martin and Jerry Lewis' First Duo Was a Failure
Dean Martin spent a large part of his career entertaining crowds with fellow comedian Jerry Lewis. The pair met while both were performing at the Glass Hat Club in New York and immediately hit it off. They decided to combine their talents and do a show together, but their stage debut in 1946 didn't quite go as planned. In fact, the show completely bombed.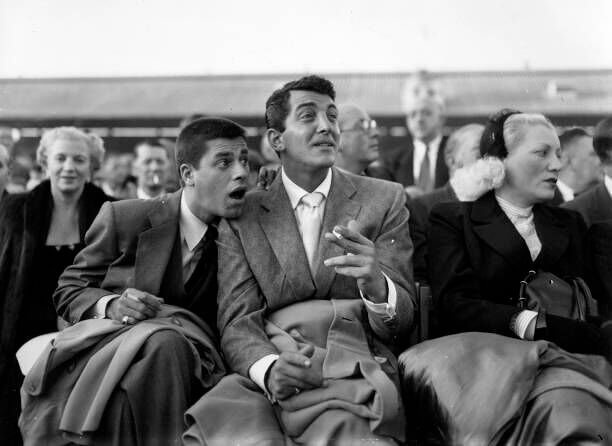 It wasn't only a mild failure. In fact, the owner of the club, Skinny D'Amato, threatened them with termination if their second act of the night wasn't an improvement. Luckily, both men were natural entertainers and they hit the stage again, with Dean Martin singing, both doing skits and performing impromptu material.

The Step Up From Nightclub Comedy to Radio and Television
One of Dean Martin's stars of fame was granted because of his television talents. This success all began when Dean Martin and Jerry Lewis made their television debut on The Toast of The Town in 1948. The experience was a knock-on effect and prompted the comedic pair to hire Norman Leer and Ed Simmons to help them with their script.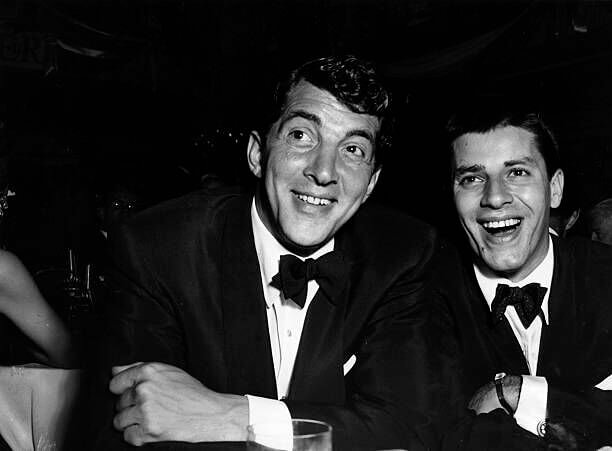 The taste of the television industry was sweet, and the duo turned their back on the nightclub scene to focus full time on radio and television. It turns out that they made the right decision as their bet on the radio series earned them a contract with Paramount.

A Rumored Kidney Trouble Affected His Involvement With the Rat Pack Tour
As we've mentioned, Dean Martin had a close association with Frank Sinatra and the Rat Pack. In 1987 he joined them on a tour called "Together Again". But there was an issue. Dean Martin wasn't as confident in front of a crowd as the rest of the group.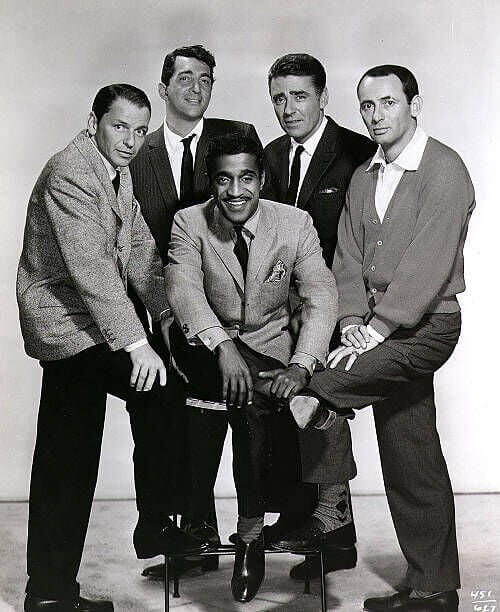 His nerves got the better of him and Dean Martin only stepped onto the stage five times of the total 17 performances. The reason given was kidney troubles, but no one is really certain how true this was. Could the anxious singer have been faking health concerns to get out of the tour? Or was he really struggling with his kidneys?

Dean Martin Wasn't as Much of a Bad Boy as People Thought
The "bad boy" image is a reputation that the Rat Pack worked really hard to maintain. Their heavy drinking and nights out partying was supposedly worth the health issues that followed. But despite what society may have thought, Dean Martin was the black sheep in the group. And this golden nugget of information rose to the surface when his daughter stepped forward with a secret.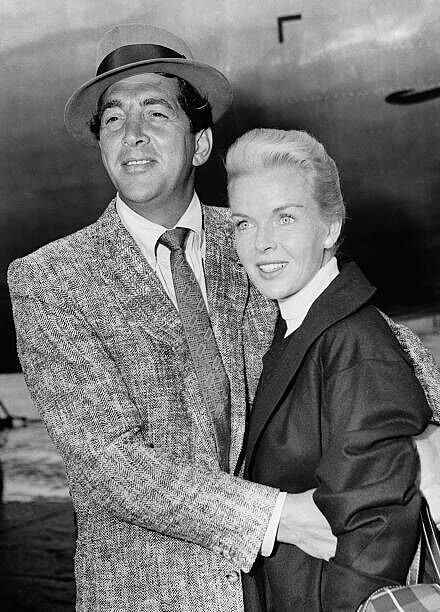 As it turns out, the singer was usually holding apple juice on stage - and not alcoholic beverages. It turns out that his acting was better than people thought, as he managed to fool everyone that he was equally as silly as his boisterous counterparts.

The Name "Rat Pack" Got Its Inspiration From a Different Group of Friends
Headed up by Frank Sinatra, the Rat Pack included Sammy Davis Jr., Peter Lawford, Joey Bishop, and Dean Martin. Loved as a group of informal entertainers, the group of men was notorious on the Las Vegas casino scene. But while the group were (and still are) quite popular, the inspiration of their name is not quite so…

The name "Rat Pack" first originated in New York, and was used to describe a different group of boisterous buddies. Lauren Bacall used the description for her husband, Humphrey Bogart, and his friends after a wild night out in Vegas. As time passed, the name stuck and the offshoot group began to refer to themselves as the Clan or the Summit.

The Unity of the Rat Pack Meant That They Couldn't Get Enough of Each Other
There's something to be said about boy clubs and the unity that gets them through years of friendship, drunken nights, and silly gags. The reality of the Rat Pack was no different. The men would continually show up at each other's performances - completely unannounced. Eventually, it came to the point where the audience would expect a member of the Rat Pack to pop up on stage at some point during the performance.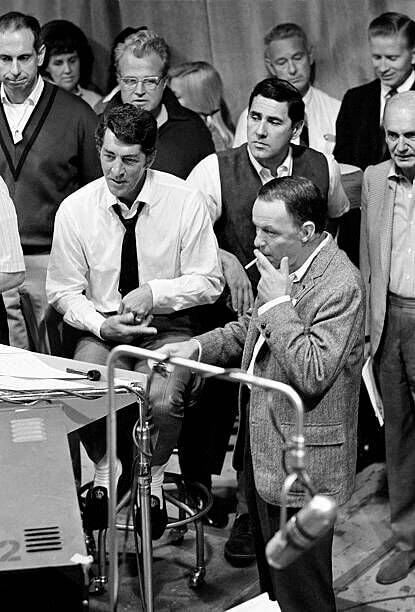 Whenever Dean Martin performed in Vegas, the crowd would chant to encourage other Rat Pack members to appear on the stage. In fact, even the marquee would read; "DEAN MARTIN – MAYBE FRANK – MAYBE SAMMY." It seems like each solo Rat Pack performance was really a lucky packet surprise!

Elvis Presley Had a Few Awesome Words to Say About Dean Martin
Dean Martin wasn't only talented, but he also exuded charisma and self-assurance. Many people think that it was this groovy nature that gave him the nickname "King of Cool", but in reality, it was actually the "King of Rock and Roll" that awarded him the title.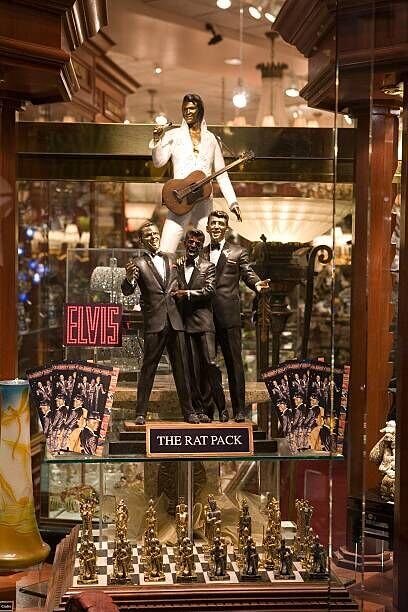 Deana Martin, the legend's daughter, shares how Elvis Presley idolized her father. She says, "I remember meeting Elvis, and he was the one who told me my dad was the king of cool. I'll never forget that." The name seemed valid and will continue to be used to describe Dean Martin's legacy.

Dean Martin Stood the Test of Time Against The Beatles
Everyone knows The Beatles. The English rock band has gone down in history as being one of the most influential bands of their time.  Even Dean Martin knew how talented they were, having been said to call his daughter and say, "I don't know who they are, but I think you and your sisters would want to come down and see these guys.' The band had made their way to the Billboard Top 100 chart and it looks like they were there to stay.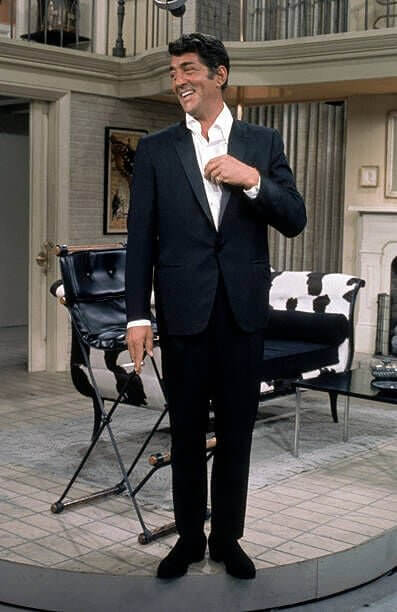 Over time, the Beatles showed their endurance and refused to budge off the charts, until Dean Martin released "Everyone Loves Somebody" and took their place. When this happened, he sent two telegrams containing three words - "I did it". The recipients of these telegrams were Frank Sinatra and Elvis Presley.

Some of His Everyday Decisions Were Inspired by Fear - Such as Taking the Stairs
Health has taken a top priority in the lives of many people today. People are choosing to eat vegetarian diets and take the stairs instead of the elevator. Dean Martin appeared to be ahead of the curve, taking the stairs instead of the elevator on a daily basis. However, his motivation wasn't inspired by a healthier lifestyle. Instead, it was because he was claustrophobic and the thought of getting into an elevator filled him with fear.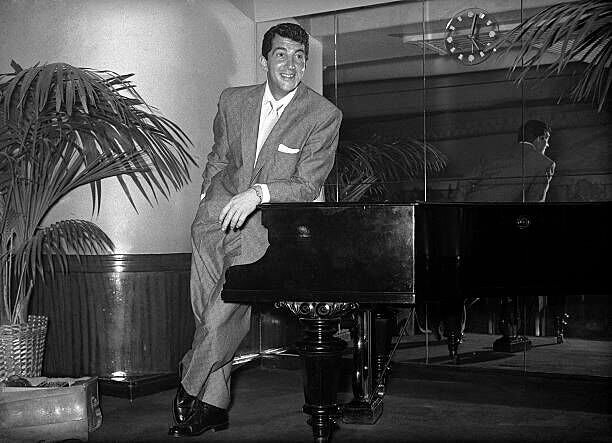 This crippling fear led him to book hotels on the lower levels to reduce the number of stairs he had to climb. For Dean Martin, elevators weren't an easy way to ascend levels, they were "coffins". Rumor has it that he once even chose to climb 18 flights of stairs rather than watch the doors of the elevator close in front of him.

According to Frank Sinatra, Dean Martin Would "Had No Idea What He's Doing"
Growing up with her father in the limelight, Deana Martin aspired to be a performer from a very young age. She watched how her father would make people laugh and sweep people away in a melody of words, and decided that a mentor is exactly what she needed to do the same. But strangely enough, it would be Frank Sinatra, and not her father, who stepped into the role.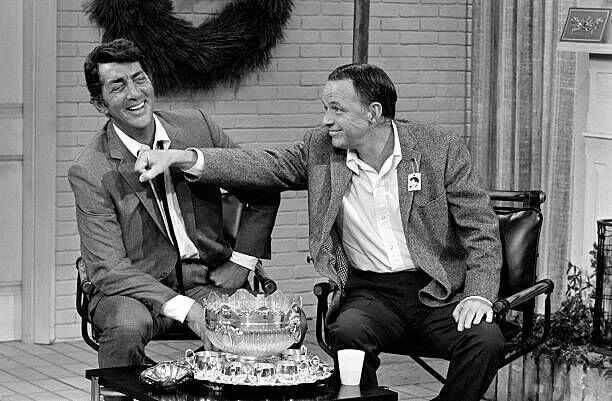 She shares, "Frank Sinatra was really the one who turned the light on for me. I said to Frank, "How do you do it?" His response was; "Oh, by taking a big breath, I push from the diaphragm, and I can tell before a note comes out if I'm going to be on pitch or not."  Surprised by his answer, Deana said, "Really, does my dad do that?" Frank answered, "No, he has no idea what he's doing. He just does it." It would appear that performing came very naturally to the legend.
Dean Martin Wasn't an Instant Success
We've already mentioned how the 'Dean Martin and Jerry Lewis' duo wasn't an instant success, but neither was his film career. In fact, his first film post the Jerry Lewis era was Ten Thousand Bedrooms in 1957. And it was a big fail. Dean Martin played the role of a hotel mogul named Ray Hunter who travels across the world to buy another property.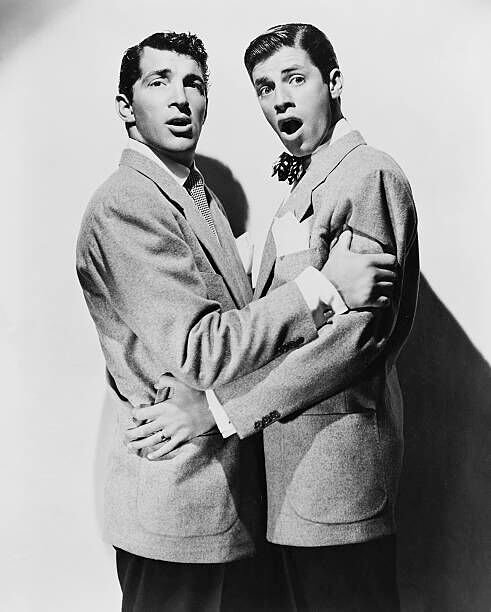 When you look at the figures, they don't look all that bad. MGM released information that the film grossed $1,705,000 globally. At first, this sounds quite decent - but not when you realize it resulted in a loss of $1,196,000. One review even read, "Ten Thousand Bedrooms has its place in movie history as Dean Martin's first solo effort without Jerry Lewis. It also nearly sunk his career." It's pretty lucky that the actor was able to bounce back, and how - at the time of his death, Martin was reportedly worth over $30 million.

Dean Martin Was a Triple Threat
One year after his monumental film flop, Dean Martin bagged his first dramatic role as Michael Whiteacre in The Young Lions. But the role wasn't originally his. At first, it belonged to Tony Randall.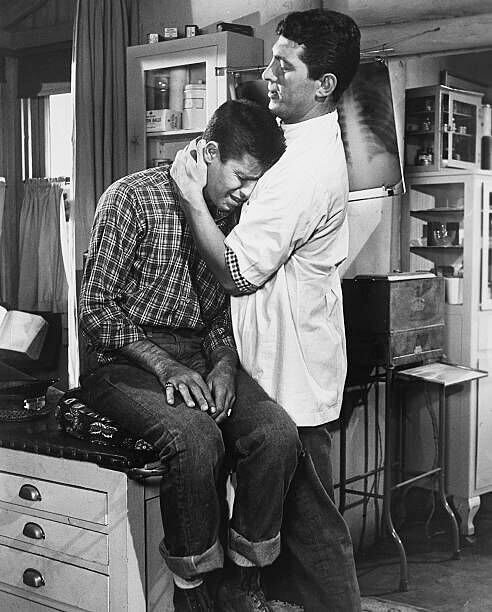 When the talent agency, MCA, realized that Dean Martin's experience in nightclubs, films, and records made him the triple threat, they saw huge potential income. At that moment, they recast the role and gave it to Dean Martin. It was this experience that also introduced the actor to Montgomery Clift and Marlon Brando - two people that would become great friends.

The Talented Singer Had a Hit Western Song
Throughout his career, Dean Martin kept finding new and impressive ways to amaze his fans. This happened again in 1959 when Dean Martin was cast in the Western film Rio Bravo. Playing the role of Dude, Dean Martin was cast alongside stars such as John Wayne and Ricky Nelson.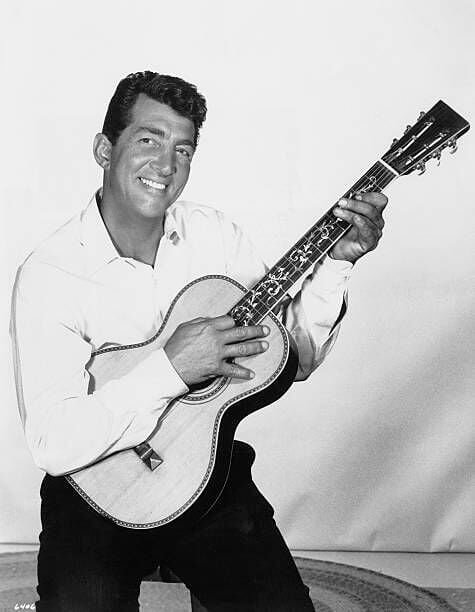 The story, which follows the narrative of a sheriff who arrests a brother of a powerful rancher, is based on the short story by B.H Campbell. One of the scenes required a duet called "My Rifle, My Pony, and Me", performed by Dean Martin and co-star Ricky Nelson. What the producers didn't expect was for the Western Writers of America to title it as one of the 100 greatest Western songs of all time.

The Hilarious Comedian Spent Part of His Rehearsals on the Golf Course
Perhaps the highlight in the actor and comedian's career was the Dean Martin Show. The show was so brilliant that it earned the actor a Golden Globe for Best Actor in a Television Series Musical or Comedy in 1966. The success of the show led to its renewal in 1968 for a three-year extension. This cost an impressive $34 million, making Dean Martin the highest-paid entertainer in the world (at the time).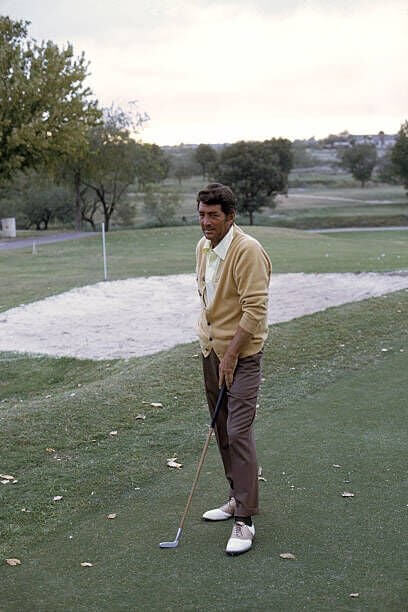 But it wasn't just the money that was attractive for Dean Martin. His contract also stipulated that he didn't have to attend rehearsals. So, what did the funny man do with his spare time? While someone was standing in during his parts, Dean Martin would play a round or two of golf. Interesting choice of hobby for the famous entertainer. 

The Actor Did His Own Stunts - And Was Taught by Bruce Lee
One of his roles put Dean Martin in the shoes of Matt Helm, a U.S government counter-agent tasked with taking out enemy agents. The series of spy-movie parodies required Dean Martin to execute a few impressive martial arts stunts - and so he was put under the guidance of the master Bruce Lee.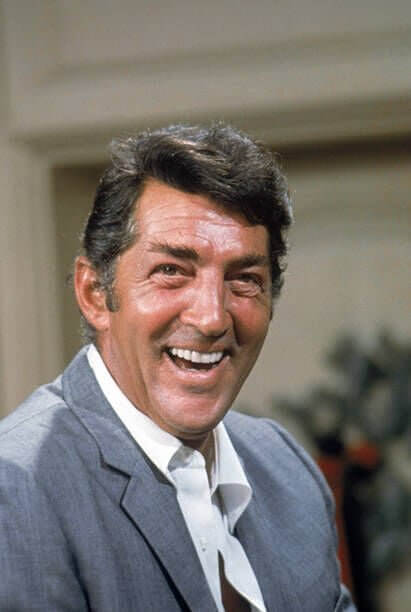 It wasn't only the cast that knew who the choreographer was for the film. But anyone familiar with Bruce Lee's iconic "Gin Lai '' would recognize the move in the first few seconds of the film when the leading lady, Sharon Tate, fights with Nancy Kwan.

$30,000 Worth of Songwriters Fees Paid Itself Off
We're almost certain that you can't read the words "That's Amore" without singing the rest of the song's chorus. The incredibly popular song was first performed in the 1953 film The Caddy. The story follows a man named Harvey Miller. His father is a pro golfer, and Harvey wants to follow in his footsteps. But instead, he becomes an instructor. However, it wasn't the film's story that stole the show - it was the song.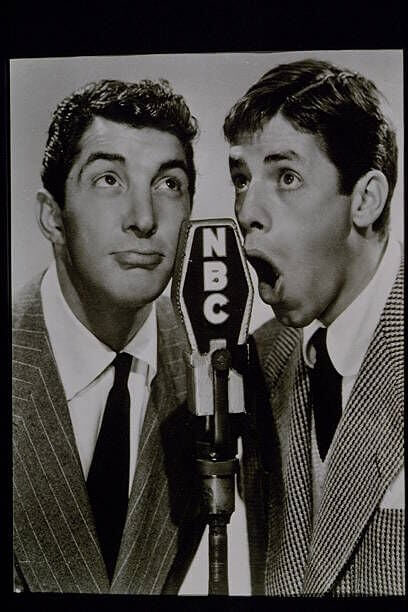 But the story of how the song was commissioned is almost as amazing as the song's success. Jerry Lewis secretly paid songwriter Jack Brooks and producer Harren Warren $30,000 to compose it. His hopes of making the song a success were rewarded when "That's Amore" became a chart-topper. It was also nominated for the Academy Award for Best Original Song in 1953.

Rumors Went Flying Around About the Comedic Duo's Break Up
They say that all good things come to an end, and the saying has never rung as true as when talking about the dynamic comedy team of Dean Martin and Jerry Lewis. From 1949 to 1956 the pair took the world by storm - in both successful films as well as their live act that toured the country. But their partnership came to a dramatic end, leaving fans speculating about the reason.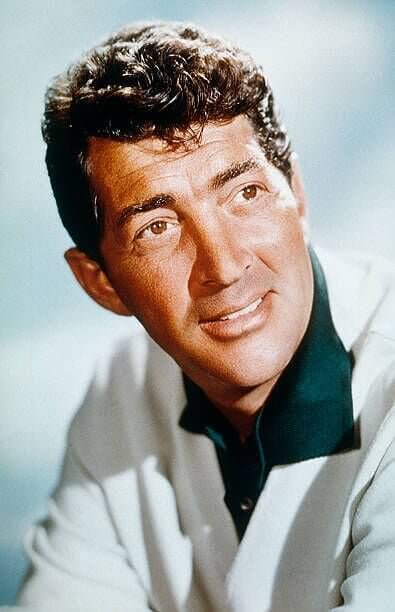 Most ideas were founded in their different work ethics, with Jerry Lewis being known as a workaholic while Dean Martin was more relaxed. Another theory was that Jerry Lewis started nudging Dean Martin out of the limelight, and a final suspicion was that Dean Martin's wife, Jeanne, wasn't too fond of Jerry Lewis. Among all of these rumors - no one could ever be too sure.

Dean Martin Was a Family Man - And Went to Bed Early
Think about your favorite celeb of today. Chances are that they spend days on the road, and nights at events. But Dean Martin was a family man through-and-through, preferring an early night with kids. This was a stark contrast to the rest of the Rat Pack who partied until all hours of the morning.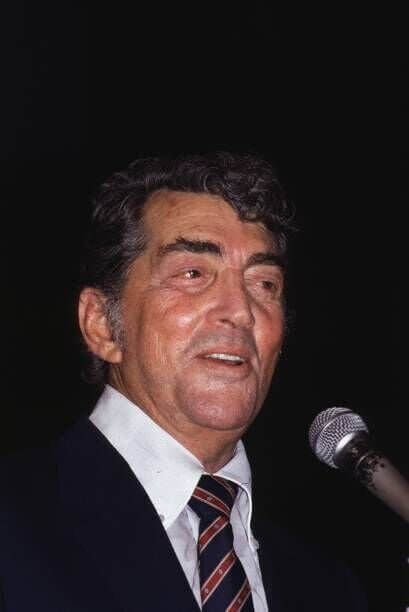 His daughter, Deana, shares that her father would always come home for dinner when he was in town. In addition, he would follow an early-to-bed routine so that he could wake up early and make the most of his day on the golf course.

A Family Man With Secrets
Everyone has secrets and that includes Dean Martin. Sandra Lansky, the daughter of feared mobster Meyer Lansky, opened up in her book how she and Martin had an affair. Lansky also describes how she never wanted her father to find out as he might have thought that the star was just using his daughter.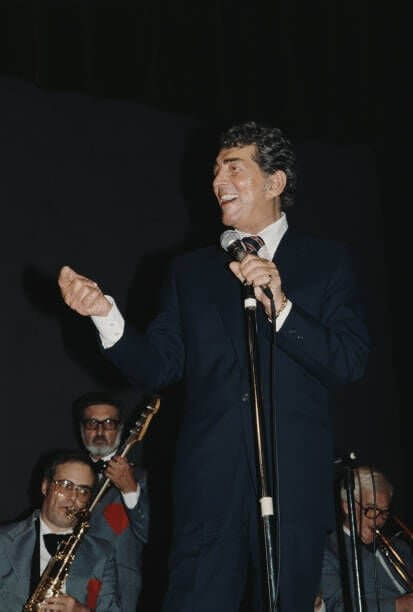 Lansky describes how her casual relationship suited her at the time as she was free to see other men as well. She also fondly recalls one of her joyous nights with Martin, saying, "We made love six times in a night that wouldn't stop."

Dean's Wife, Jeanne, Had a Loud Party - So He Called the Cops
We've already touched on how Dean Martin preferred a quiet night with his family as opposed to letting loose on the partying scene. But his wife was less of a recluse and enjoyed throwing parties at the house. On these occasions, Dean would escape into the bedroom and watch television. Except for one night, when the noise became too much…

When one of his wife's parties reached an uncomfortable volume, Dean Martin took matters into his own hands and called the cops. But in an amusing turn of events, he didn't take responsibility for the call. Instead, he pretended to be one of the neighbors and reported loud noise "at Dean Martin's house". 

Dean Martin and Jerry Lewis Weren't Immune to Human Flaws
Dean Martin and Jerry Lewis's partnership took the entertainment world by storm and left fans craving more and more after each show. Over the years, the dynamic duo ended up performing in 16 films together, and their chemistry was tangible. However, despite their admiration for one another, fame got to their heads, opening up a spot for jealousy to creep in.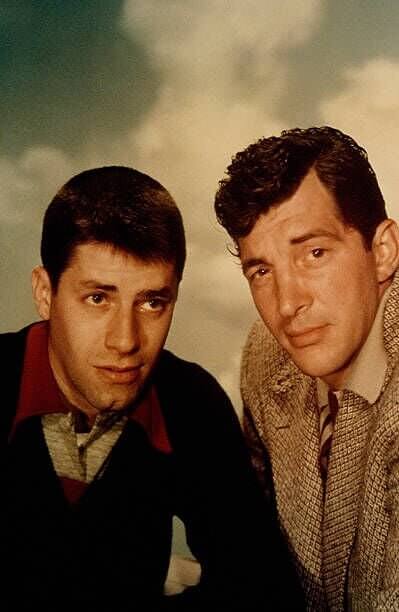 Over the years, this frustration put a lot of strain on their relationship. Then, when the pair were set to be on the cover of Look magazine and only Jerry Lewis appeared, Dean Martin's patience ended. He had been cropped out of the picture, and a feud ensued.

Smoker's Lung Caught up With Dean Martin - But Vegas Preserved His Legacy
While all tobacco companies carry warnings today, this wasn't always the case. As a result, countless people became chain smokers at the ignorant expense of their health. Dean Martin was one of these people and he developed lung cancer in 1993. He decided to bypass treatment and his life ended due to respiratory failure on Christmas day two years later.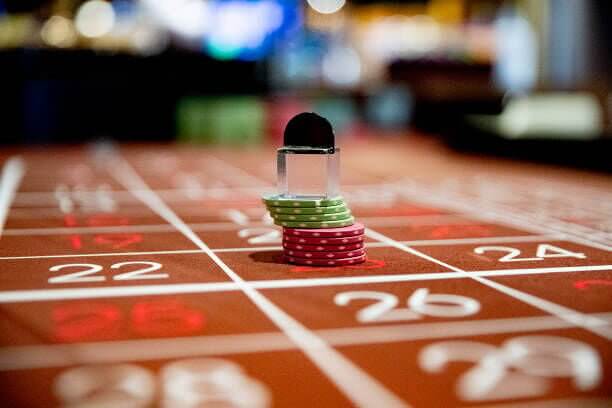 But while Dean Martin died, his legacy didn't. He had played such a pivotal role in the Vegas entertainment scene, that the city decided to honor his impact. To honor his passing, Las Vegas dimmed their lights along the strip, giving people goosebumps and teary eyes.

The Legend Lost People During His Lifetime
They say that there's no pain like a parent losing a child. The timeline feels unnatural and the shock is enough to break hearts. Sadly, Dean Martin's son, Dean Paul Martin, died in 1987 after piloting the Air National Guard and crashing in the San Gorgonio Mountain. Tragically, it wasn't only Dean Martin's son's life that was lost. Ten years later, Frank Sinatra's mother died on the same mountain. There's definitely something eery and tragic about the large land structure and the lives that it takes.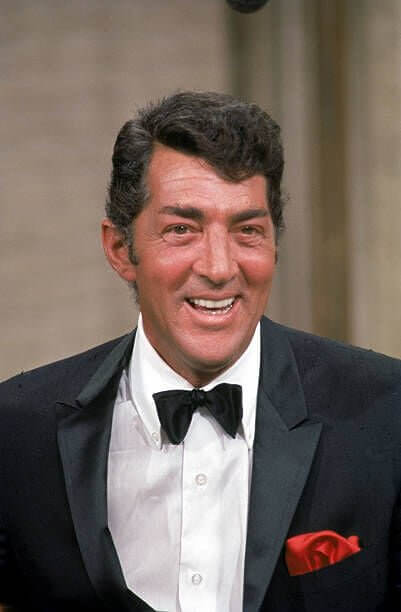 His ex-wife Jeanne also passed away from cancer at the age of 89 in 2016 in Beverly Hills, California. And only three weeks prior, their second and youngest son, Ricci, also passed away.

The Brilliant Actor Had One Difficult Obstacle to Overcome
There's no denying that Dean Martin was a talented performer, but that doesn't mean that he could handle everything and anything that came his way. Remember his previously mentioned role in the Western film Rio Bravo? Well, it presented a unique challenge for the actor that was unexpected.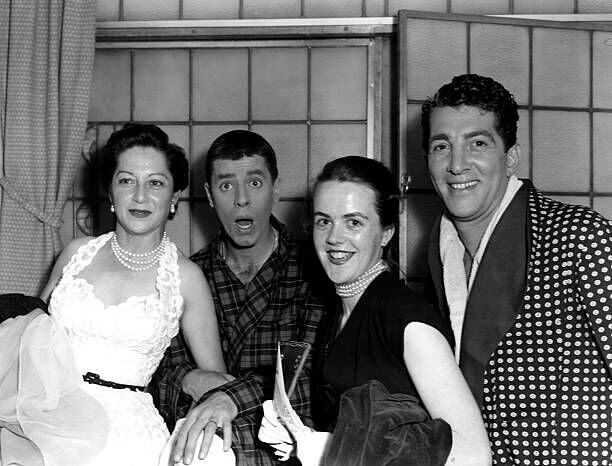 Dean Martin was given the role after he was suggested for the part by Montgomery Clift (who turned it down himself). Part of the expectation was for Dean Martin to cry on cue - and this is where the actor had some trouble. While he was brilliant at making people laugh, bursting into tears was not his forte.

It Wasn't Always Easy as Dean Martin Was Bullied as a Child
During his adult years, Dean Martin basked in the limelight of fame and fandom. But this certainly wasn't the case when he was younger. Unfortunately, his childhood was far from glamorous and he struggled with being bullied.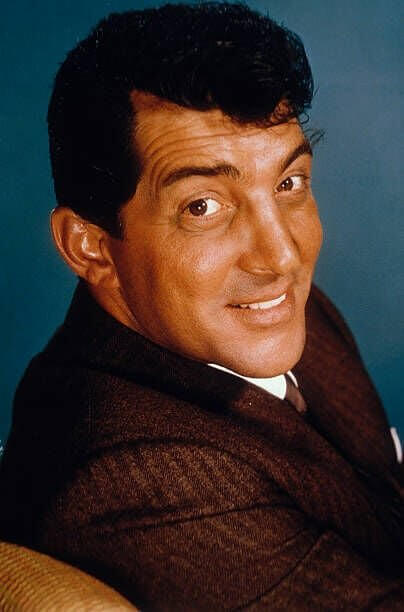 His years at Grant Elementary School in Steubenville were not his happiest, and he spent his days being ridiculed for his broken English. When he took up drums as a hobby in his teenage years, his talent for performing was discovered, and he managed to come out stronger than before. We're certainly glad that he survived the bullies, as his impact on the entertainment industry will always be revered.