The beautiful actress Denise Richards has had to face some tough battles in her life. From divorces to surgery to road-rage incidents, the doe-eyed Denise still comes out stronger after the challenges the world throws at her. Luckily, there's always light at the end of the tunnel and Denise seems to be happier than ever before. Along with the downfalls Denise has overcome, there's a lot more to know about The Real Housewives of Beverly Hills star.
Just a Small Town Girl
Denise was a small-town girl who grew up in Downers Grove, Illinois. Richards was raised by both her parents, Joni and Irv. Her mom owned a coffee shop and her dad was a telephone engineer. Living in a small town, Denise would spend her time outside playing basketball with the boys in her neighborhood and became quite the tomboy.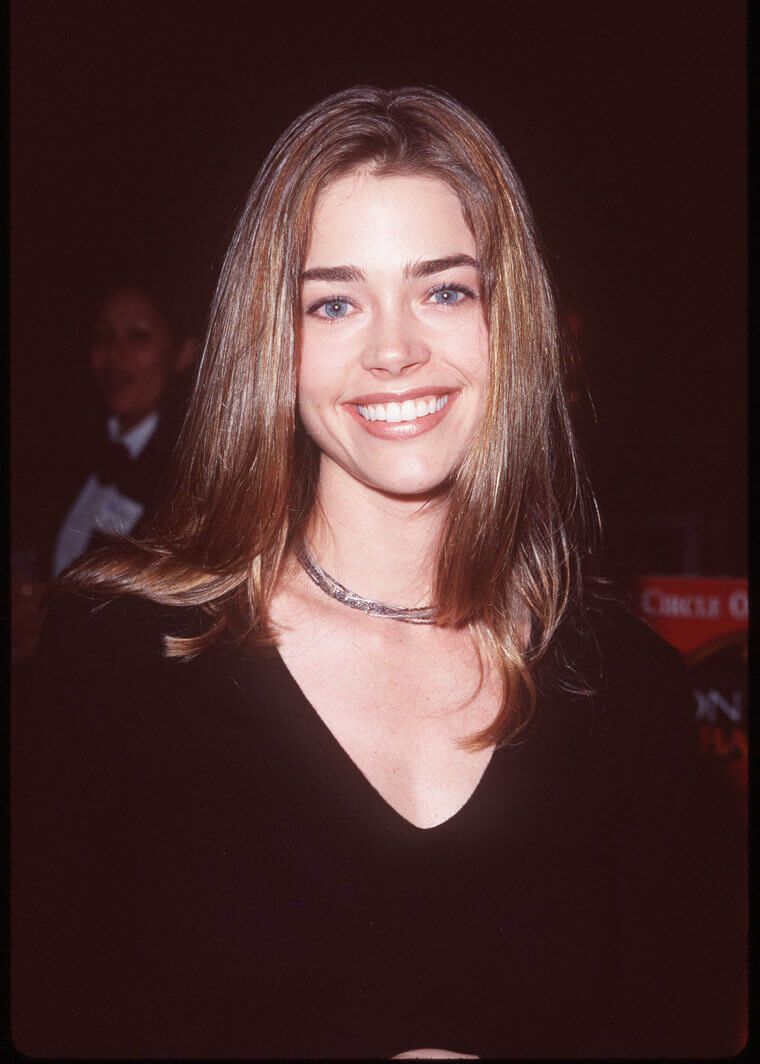 Due to the weather not being warm enough for Richard's father, the family decided to relocate to sunny California. Little did they know that moving to the Oceanside village would lead to Richards becoming scouted and starting her modeling career.
She Only Has Good Intentions
Denise wouldn't be the first actress to start out as a model before getting into the entertainment industry. In 2001, Denise met the wild and troubled Charlie Sheen who had been dabbling in drugs and legal problems. The two actors met on the set of Good Advice but reconnected again on the set of the TV show Spin City.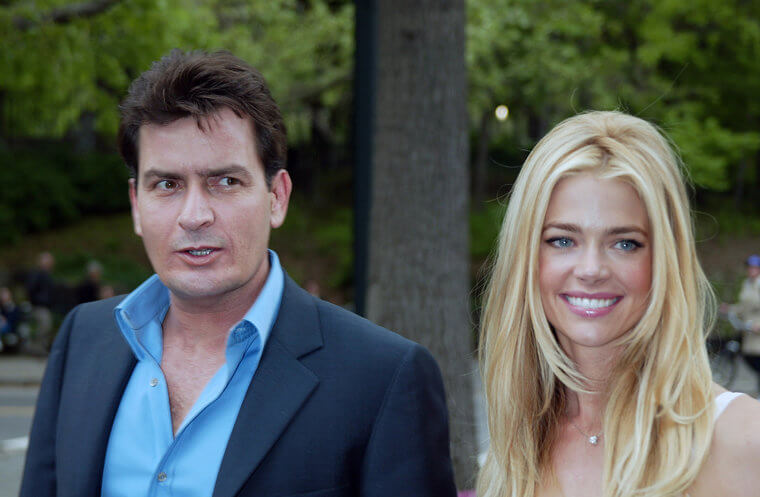 They say when you know, you know, and Denise knew that Charlie was the man for her. Richards supported and helped Sheen get his life and career back on track and positively influenced Sheen to sober up for good. The couple even got engaged by the end of 2001.
Love Is in the Air
Although people assumed that Charlie and Denise were a crazy adventurous couple, Denise shared that this was not the case. The perfect match decided to settle down and make things official and had a beautiful wedding back in 2002. The couple was living their best lives not knowing what the future held for them.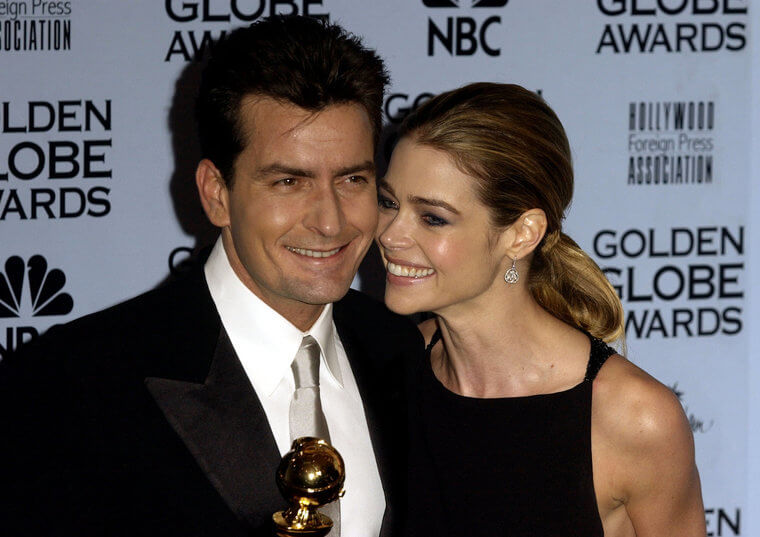 Their wedding ceremony was magical and love was in the air. When Charlie and Denise had their first daughter Sami, shortly after their wedding, Charlie was still sober and on the right track for his new baby girl.

Things Took a Bad Turn
Unexpectedly, their happy marriage took a turn for the worst and started to fall apart around 2005. The marriage had gone from loving and magical, to toxic and unhealthy to the point where Denise thought about a divorce while she was pregnant with their second daughter Lola. What happened to cause such a flip in their marriage?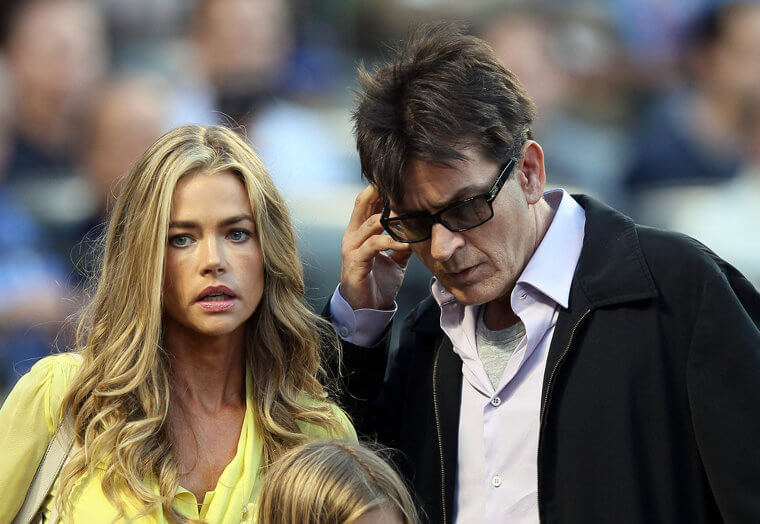 Denise mentioned to E! News that there was no need to look into their reasons for divorce and it was simply that not all people were meant to be. Richards claimed that there was no gossip or juicy reason behind the divorce and it had nothing to do with Sheen relapsing or cheating as people might have assumed.

The Truth Comes Out
Although Denise denied that Sheen had cheated, it turns out that this was definitely the case. In 2006, Denise discovered that Charlie had been unfaithful and, to make matters worse, he had cheated with prostitutes. The father of two daughters even had shocking pornography content of really young women on his computer.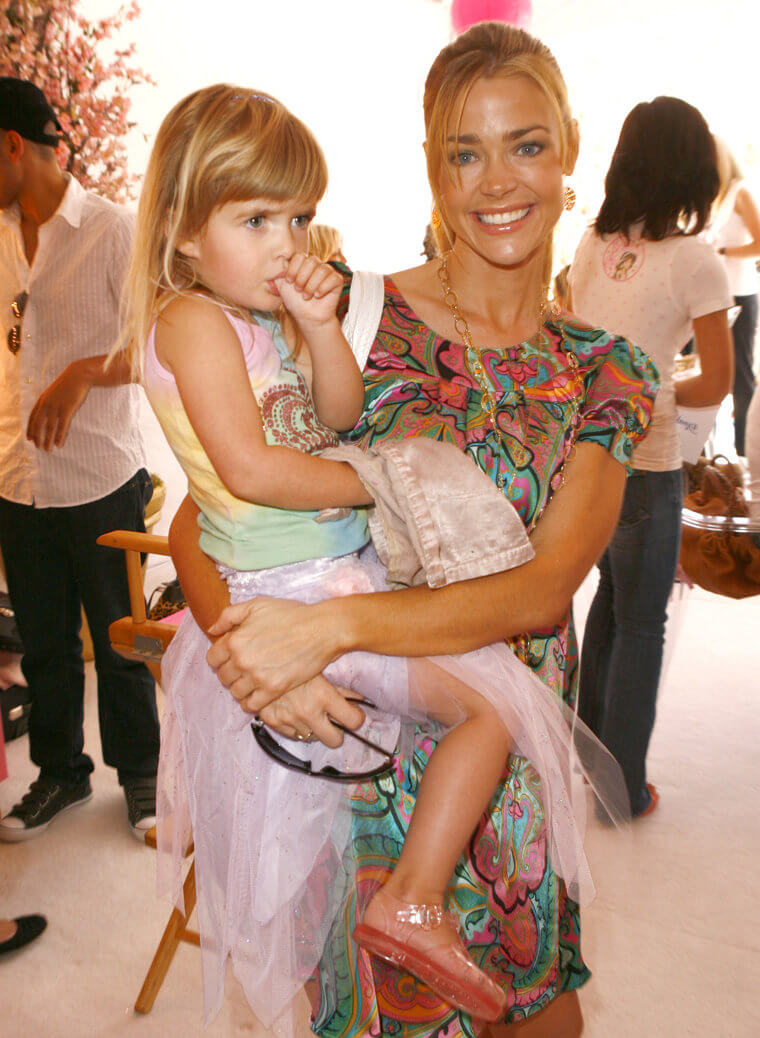 When Denise caught Sheen, she wasted no time before getting an HIV test. Denise had to put on a brave face for her young daughters and handle the situation all by herself. Richards decided to not tell her girls about their father because they were too young to understand the situation.

Making Friends With the Enemy
Some shocking behavior from Sheen went on throughout their marriage as he not only cheated on the beautiful Denise but became abusive as well. Sheen had allegedly physically abused Denise by hitting her on her wrist and verbally threatened to harm her and her family. Obviously, Sheen would deny this.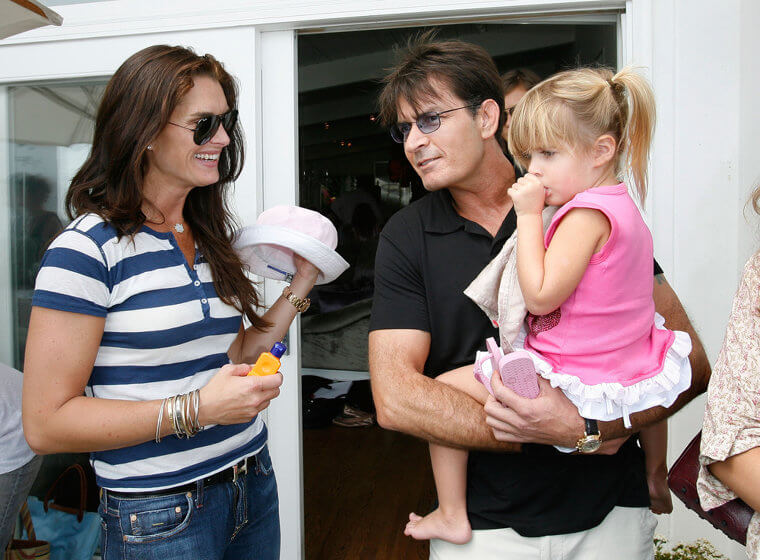 When their divorce became official in 2006, there were hopes that the couple's feud would calm down. Having children when divorcing can add some complications as the two could not simply just cut all ties. Thankfully, they began to tolerate one another and eventually even became besties in 2012 according to Denise. 

No Daddy Issues Here
Denise made her number one priority to protect her girls from the truth, she wanted to make sure they wouldn't grow up with daddy issues. Richards mentioned to her Real Housewives of Beverly Hills co-stars that she would lie to her daughters when they were young about Sheen's behavior and absenteeism.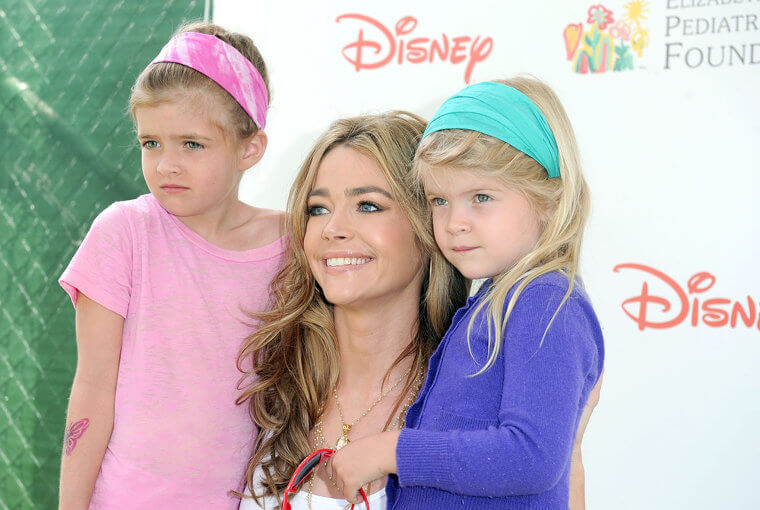 When Richard's girls grew up, it was time to tell the truth, well at least some of it. Even after everything Denise had been through because of Charlie, she never made him look bad when speaking about him to her daughters.

Charlie Has Nothing Good to Say
Unfortunately, the peace between Charlie and Denise didn't last too long. In 2015, Sheen lost all sense and became a bully by trashing his ex-spouse on Twitter. We're not sure what got into the troubled actor, but he turned into a child. Charlie called Denise the "worst mom alive" along with some other hateful names.

Nothing that Denise did was appreciated by Charlie as he gave her public backlash even after she took in his twins from his previous marriage to Brooke Mueller. The boy's mom, Brooke, had lost custody and Sheen was swamped with work. Richards felt bad for the boys and took them into her own home for a few months. 

Is She a Gold Digger?
In 2016, Denise was done playing nice and planned on suing Sheen for his neglect of his daughter's trust fund. Sheen turned around and called Denise a gold digger claiming that all she was interested in was more of his money. Charlie already looked after the girls by paying for their education, food, and all other fees that having young daughters involved.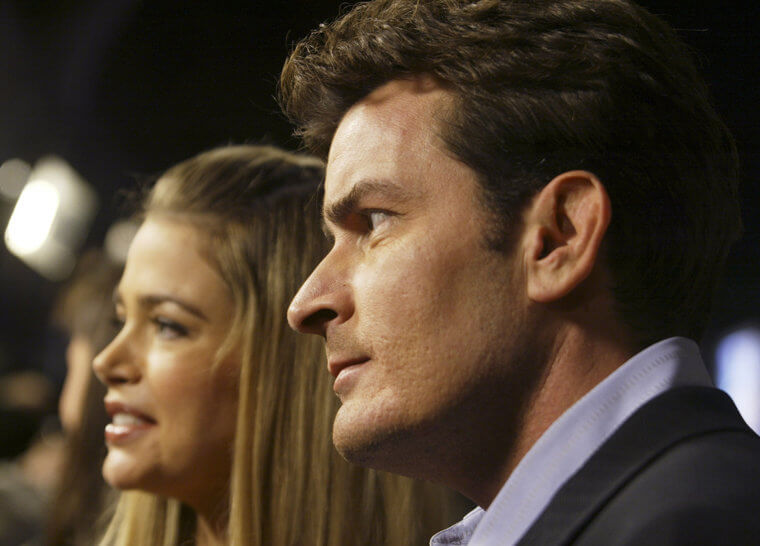 Denise speaking about the trust fund abandonment only added fuel to Charlie's fire and he lost his temper. Richards' claimed that all she was trying to do was get Charlie to stick to his word and look out for his daughters.

Denise Did Not Remain Calm
This far, Charlie had sounded like a bit of a troublemaker and was seen as a crazy man acting like a teenager. However, Denise also has her questionable moments of sanity. In 2006, Richards lost her cool and chucked not one, but two laptops over the balcony.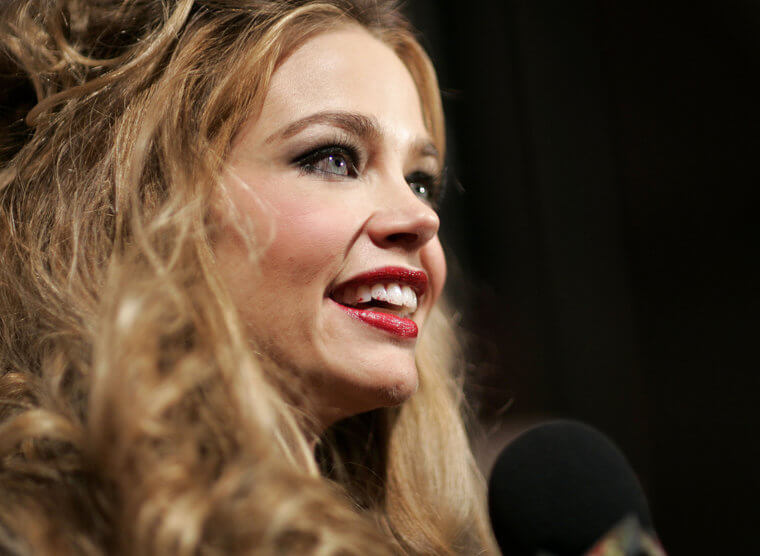 The laptops were thrown with the intention to hit the paparazzi who wouldn't listen to Richards. One of the laptops unfortunately ended up hitting an old lady in a wheelchair who was 80 years old and the other injured the arm of an even older lady who was 91 years of age.

Getting Back Out There
Finally, Denise moved on from the Charlie drama and fell for Richie Sambora, Bon Jovi's guitarist. Denise clearly has a thing for bad boys and it shows in her choice of lovers quite clearly. This still shocked people who thought Denise would want nothing to do with any more trouble makers.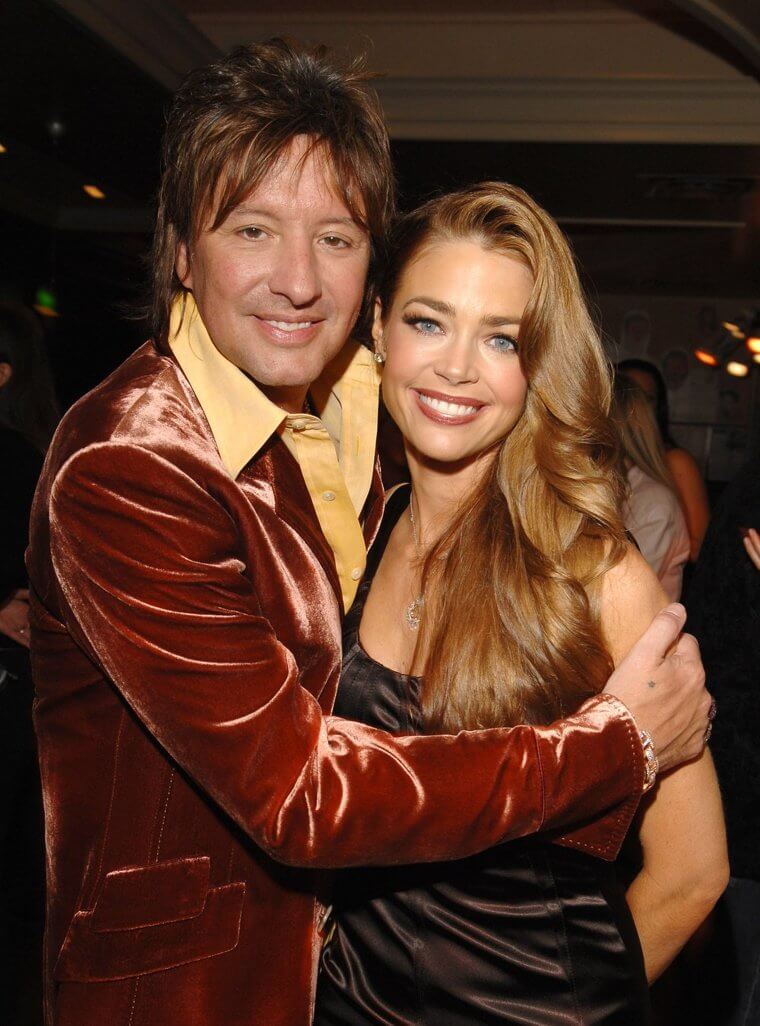 Another reason this relationship was surprising was that Richie was the ex-husband of a good friend of Sheen's, Heather Locklear. Denise and Locklear had become quite friendly with one another while Denise was with Sheen. The public couldn't believe their eyes when Sambora and Denise made it official. 

Don't Jump to Conclusions
Although Denise and Locklear were friends for a while, they weren't close when Denise started dating Locklear's ex-hubby. Richards assured everyone as she mentioned on an episode of The Real Housewives of Beverly Hills that they weren't best buddies shopping and spending time with one another and had actually lost touch as friends by the time Denise was interested in Richie.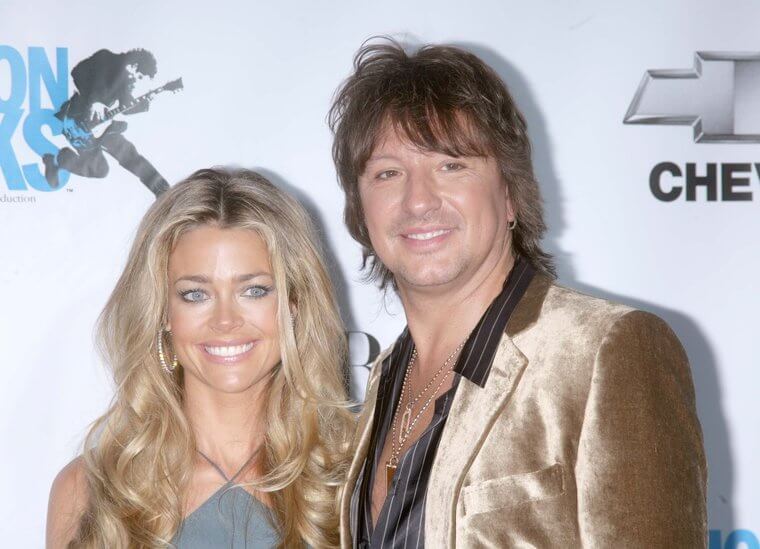 There was apparently no juicy affair that went on behind Heather's back and their relationship only began around the time Richie was divorcing with Locklear. Denise and Richie were just going through the same experience of toxic marriage and divorce so they connected.

Doomed From the Start
If we're being honest, the relationship between Denise and Sambora was set up to fail from the very beginning. Both individuals were bringing a lot of baggage into the relationship which could only lead to major issues.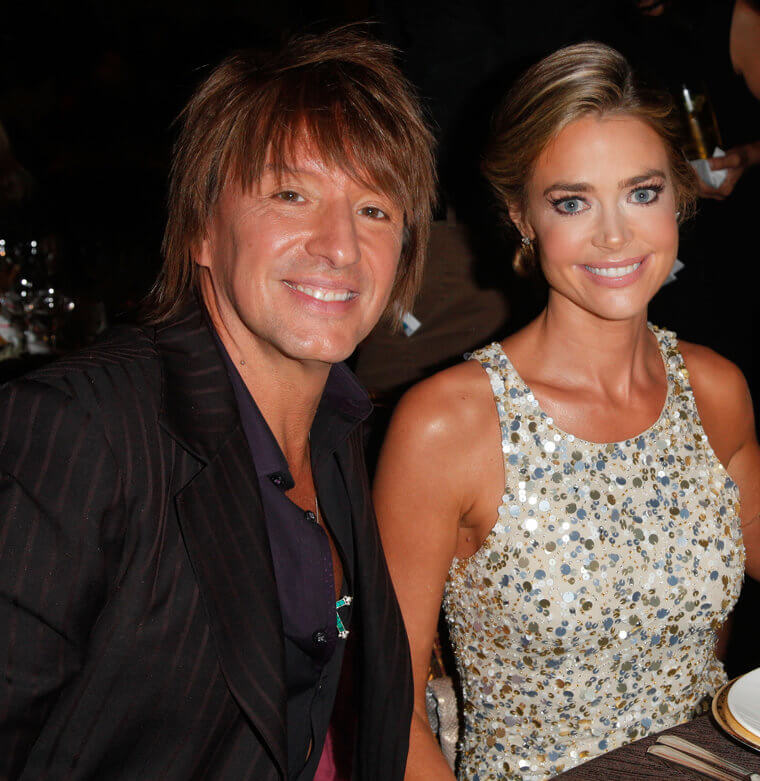 Denise was still coping with the trauma of divorcing Charlie and there was added drama on Sheen's side when his mother had been diagnosed with cancer. Richie on the other hand was also dealing with a family illness of his own as his dad was battling lung cancer. The love birds couldn't give the relationship the attention it needed with everything that was going on. 

Third Time's the Charm
After two unsuccessful attempts at finding love, Denise came out lucky in the end. Richards is happily married to her latest hubby Aaron Phypers, the owner of an anti-aging wellness center. It was practically love at first sight when the two met for the first time and Denise claims Aaron is the love of her life.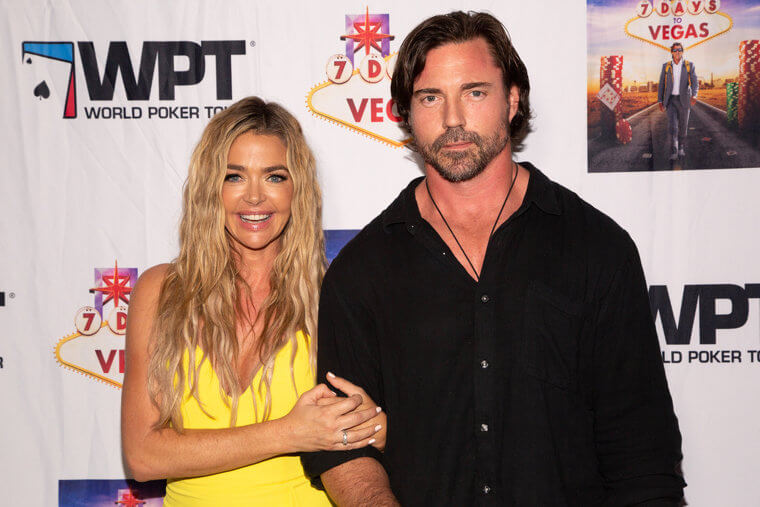 Aaron is the ex-husband of Nicollette Sheridan from the TV show Desperate Housewives but Denise Richards stole his heart after they got physical in one of his rooms at the center and they've stuck to one another ever since, according to Richards. The love birds were engaged by 2018 and wasted no time making it official in front of a beautiful ocean view.

Sneaky Affairs Behind Aaron's Back
When Aaron and Richards were finally married, there were some weird rumors going around about Denise having an affair. Denise has been known to brag about her hubby Aaron whenever she gets the chance to, she goes on about how great he is and how lucky she is to learn from him and be with him.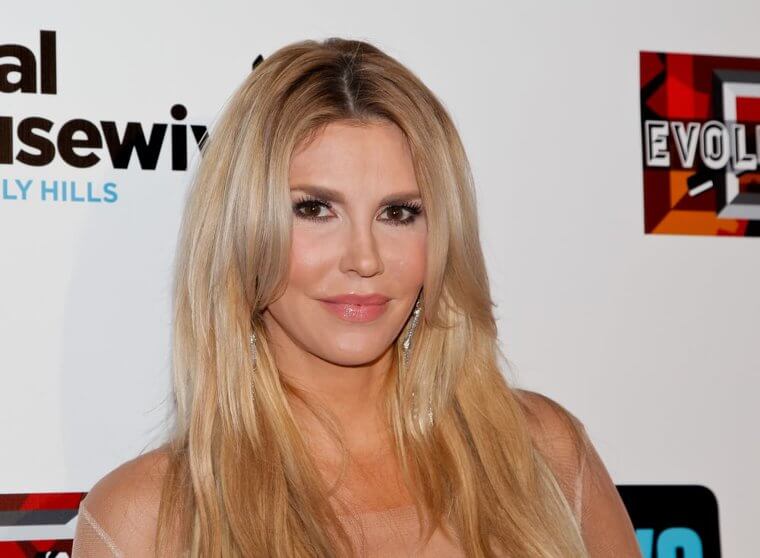 However, the rumors made people question Denise. There were assumptions made that Denise was secretly hooking up with co-star Brandi Glanville from The Real Housewives of Beverly Hills. Even though the rumors say it was a secret affair, apparently it doesn't count as cheating if it was with a female and not another male. 

Was It Really Just a Rumour?
Apparently, the reason behind the start of the rumor had to do with some boob glancing on Denise's behalf when the two Real Housewives of Beverly Hills stars were out one evening. Denise had the perfect excuse for her sneaky glances, being that she was thinking of getting implants and she was checking out Brandi's.

The curiosity led both women to the restroom where Brandi gave Denise a better view of her boobs. Rumors say that the cheeky boob flash drove Denise to throw herself onto Brandi and give her a kiss right at that moment. Brandi mentioned in an interview that it was unexpected but enjoyable at the same time.

No One Could Deny Her Beauty
Brandi was confused about Denise's interest in her, however, she couldn't deny that she was attracted to Denise and had always found her good-looking. Brandi openly shared that she enjoyed Denise's company and had a good evening with such a stunning woman. If only the two were still feeling this passionate about one another, but sadly, that's no longer the case.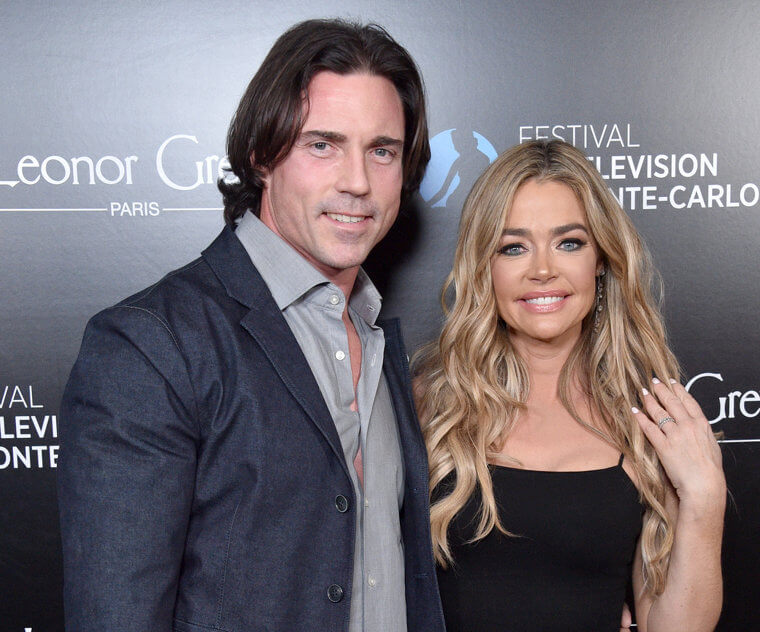 Brandi told the other girls on The Real Housewives of Beverly Hills that she was heartsore after the night she had spent with Denise. According to Brandi, Richards denied all rumors and claims of the evening and pretended as it never happened in the first place. Apparently, Denise was worried that Aaron would find out and lose it.

Is It All Just for Publicity?
After all of the rumors were circling and Brandi had shared the news of her evening with Denise, things went silent on Richards' side. Denise kept her face out of the spotlight for a while after the allegations and convinced people that Brandi was doing it for shock value.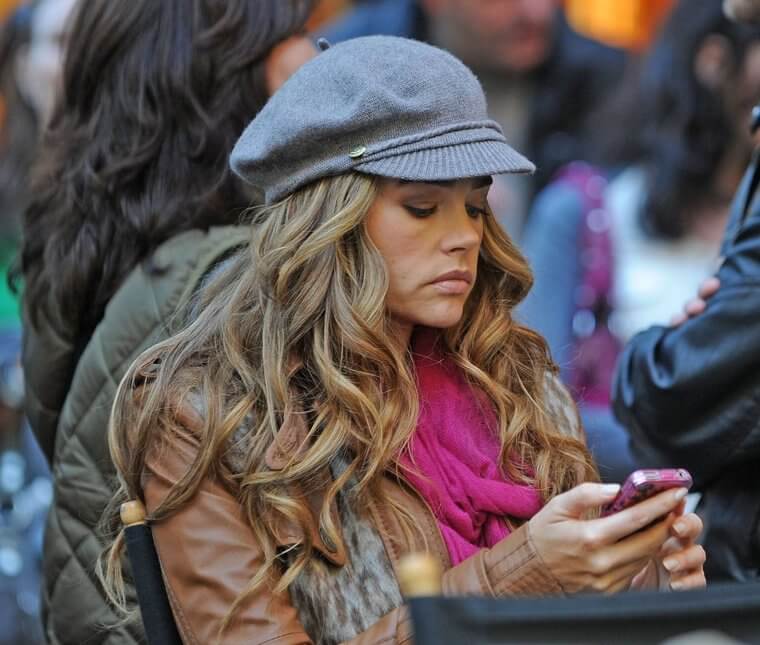 Denise is sticking to her claim that she has never cheated and will never be unfaithful in her marriage. Brandi was upset over the whole situation and tried to prove her side of the story using Twitter. Brandi was bringing it down publicly on Denise saying that she should be honest about her actions and take responsibility.

A Little Too Late
Richards shared with Instagram that she went through pain silently and never even told her husband about her struggles. her pain went on for quite some time until she couldn't take it anymore. This is when Denise found out she had not only one, but four hernias which was the cause of her pain.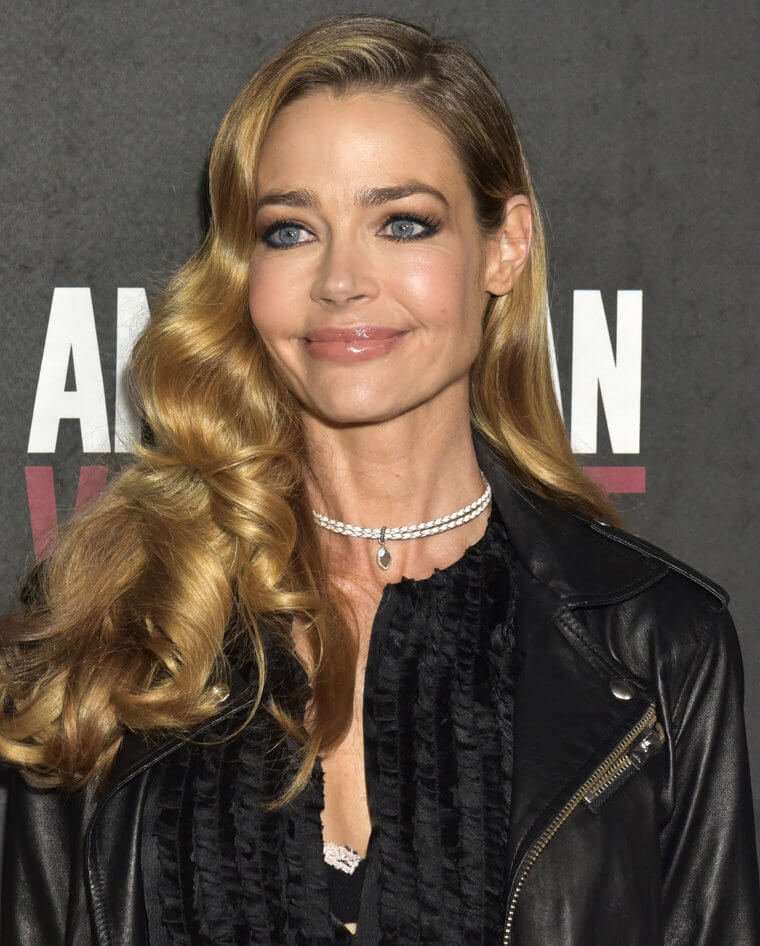 Denise's post received nothing but support and love from the public who flooded her with positive messages. The support Denise received brought her to tears and she was extremely grateful for everyone and their kind messages.

Denise Gets Vulnerable With the Public
Behind all the juicy drama and gossip which surrounds the life of Denise Richards, we can't deny that she's been through a lot. Richards was even brave enough to open up to the world about her hernia surgery which wasn't easy to do.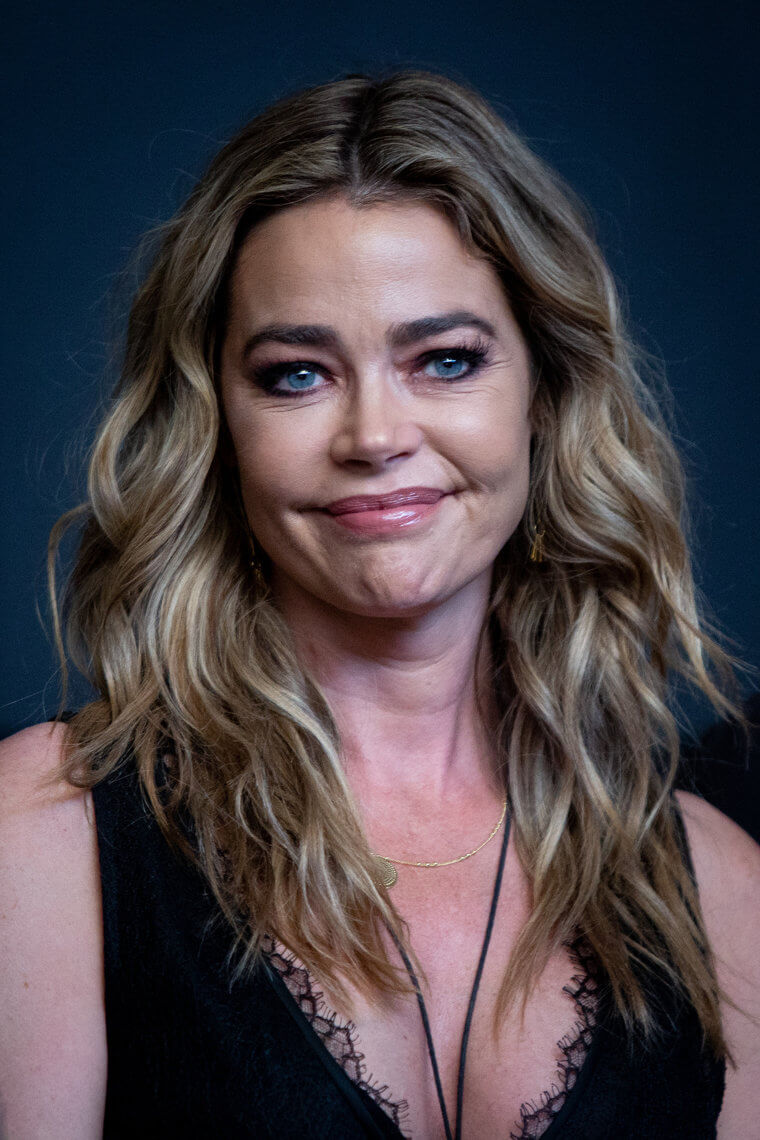 Richards shared the before and after of her scary surgery experience. Denise wanted to create awareness about it because people often just go on with symptoms without doing anything about it. Richards realized that putting things off had only made it worse for her and she didn't want others to repeat her mistake. 

Paranoia Takes Over
People closest to Richards have revealed that she is suffering from paranoia and has been exhibiting rather strange behavior.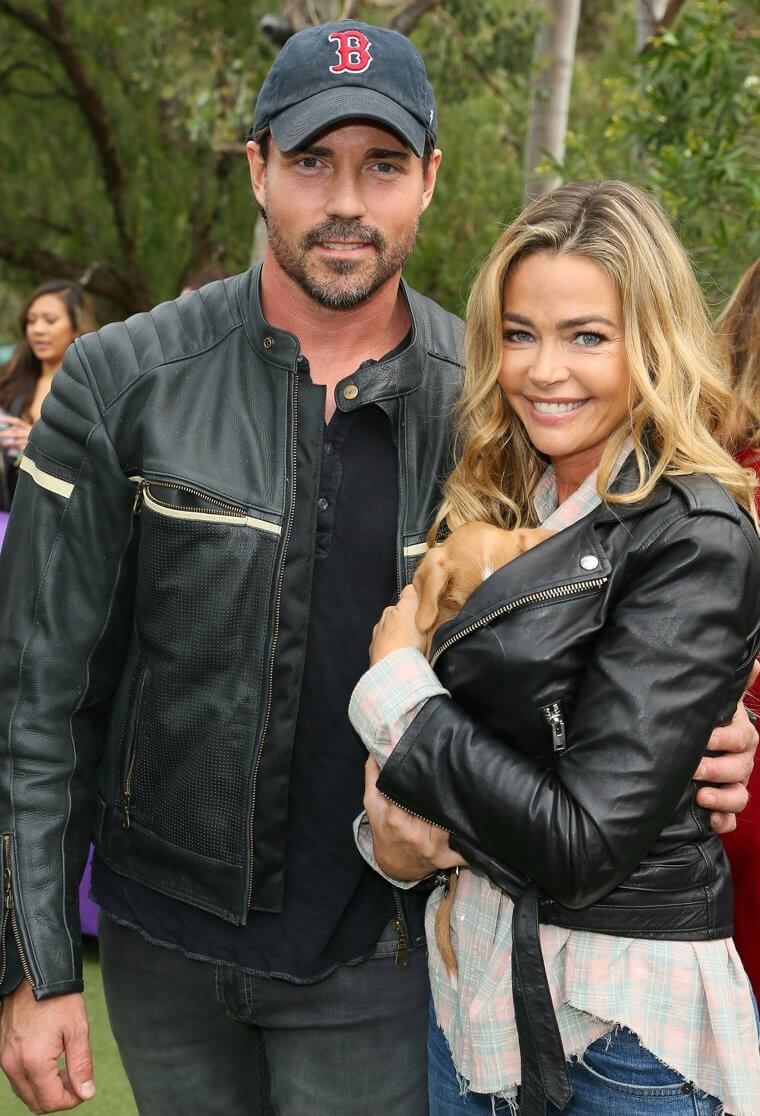 She is particularly obsessed with the idea that there are people tailing her and her husband due to his holistic medical practice. She thinks there is a hit out for her and refuses to leave her house on occasion. "We already have people following us — be careful," Richards said to silence her husband during one of their conversations during taping. 

Denise Gets Naked and Wild
Denise is known to be a bit wild and adventurous, especially when she's being filmed. Her extreme hook-up scene from the drama show Wild Things in 1988 can never be forgotten and Denise continues to let loose for the camera. While most people question how awkward being naked in front of people on set could be, Denise doesn't see it that way at all.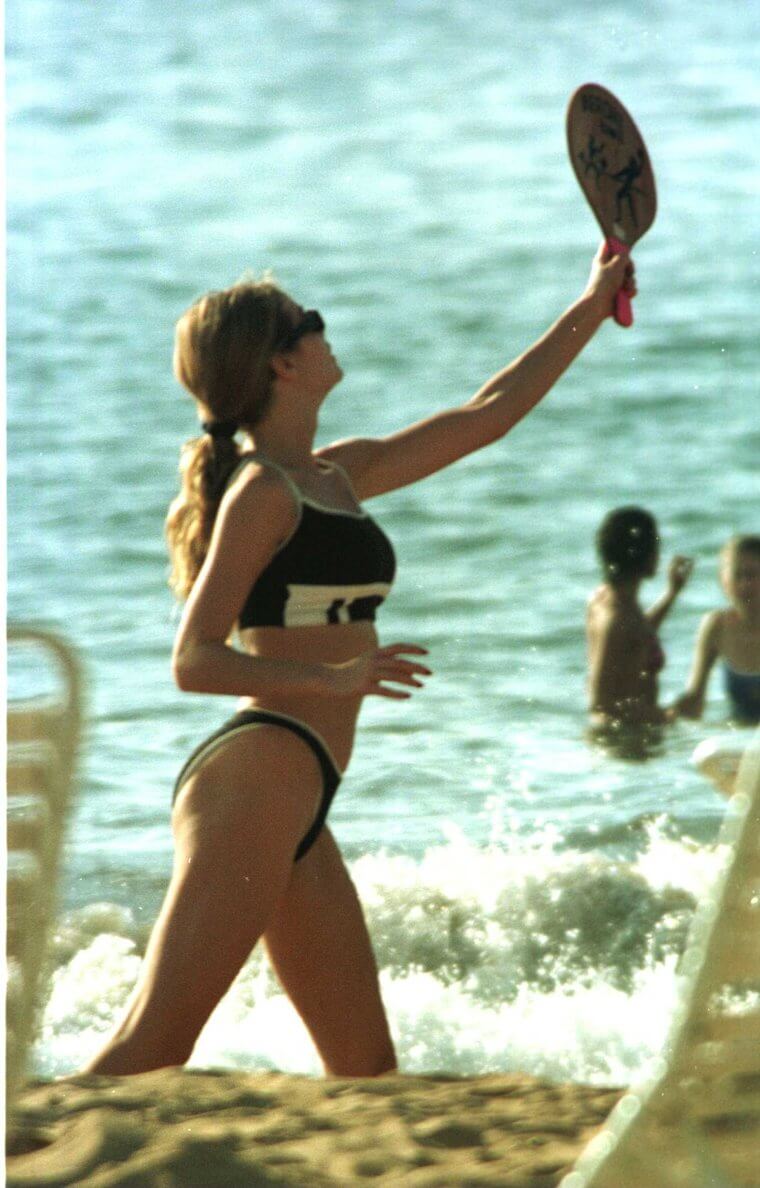 According to News AU, Richards finds nudity beautiful and emotional and believes it adds something extra to the show. Denise claims that Wild Things was the most loved project she had worked on.

It All Comes Down to Looks
John McNaughton, the director of Wild Things, shared his views with Entertainment Weekly about Denise Richards' audition for Wild Things. McNaughton was not too impressed with the star and was close to not picking her for the role.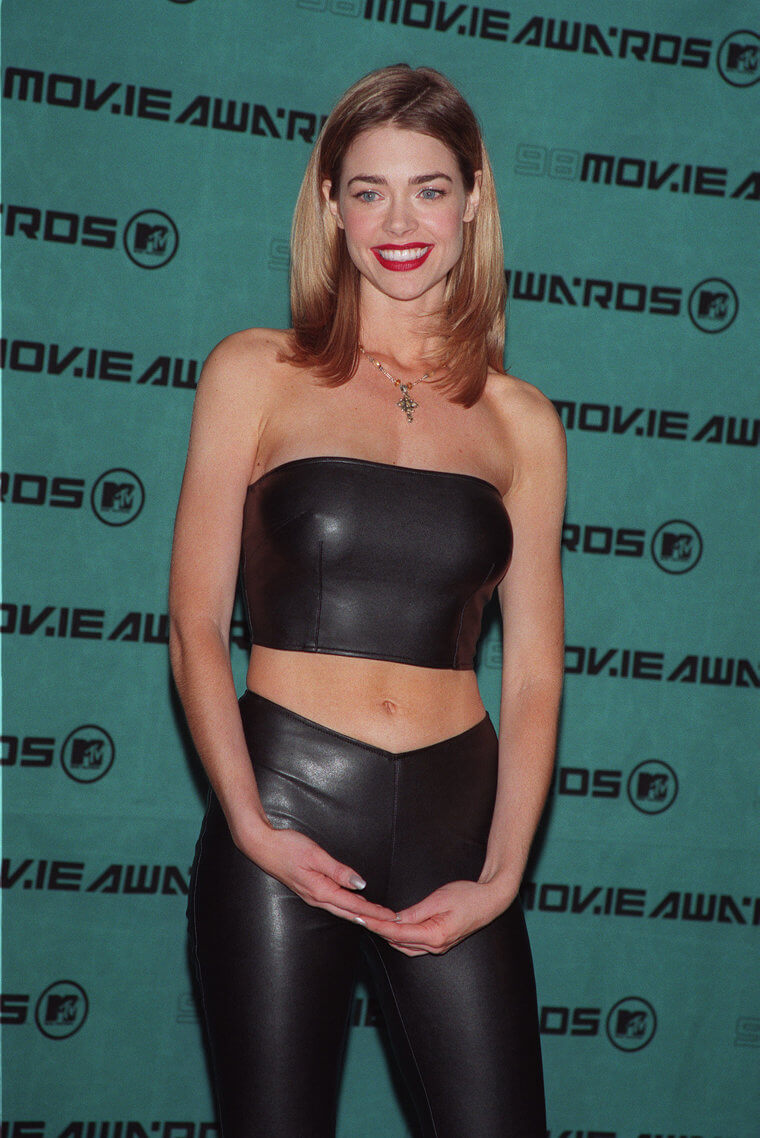 Luckily, Denise got a callback and she ended up being exactly what they were looking for. Apparently, Denise made a better audition and showed more confidence the second time around. John said that Denise knew a lot about the character she would be playing and portrayed her well.

Making Out With Neve Campbell
Before the make-out scene between Neve and Denise, the two Wild Thing stars got some liquid courage. Neve was excited as it was going to be her first time making out with another woman, which she openly shared.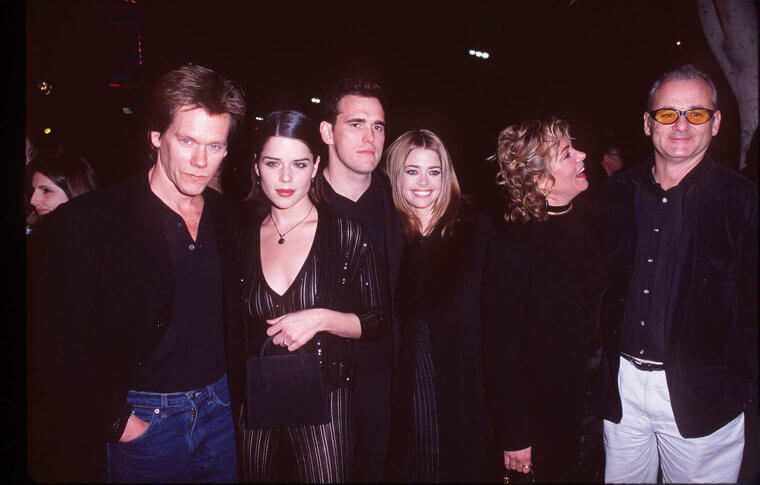 Richards was not as enthusiastic about the scene as Neve and shared with Entertainment Weekly that she was actually a little weirded out by the whole scene. Denise was deep in her thoughts about what she was actually doing with her life half-naked at four in the morning in a swimming pool making out with another woman.

Comfy in Her Birthday Suit
As we already know, Denise doesn't mind sharing her body with the world and is more than happy to show some skin for the camera. In 2004 only a few months after having a baby, she stripped down for a Playboy's Christmas magazine. The photoshoot was a new step for Richards as she had never quite taken her nudity that far before.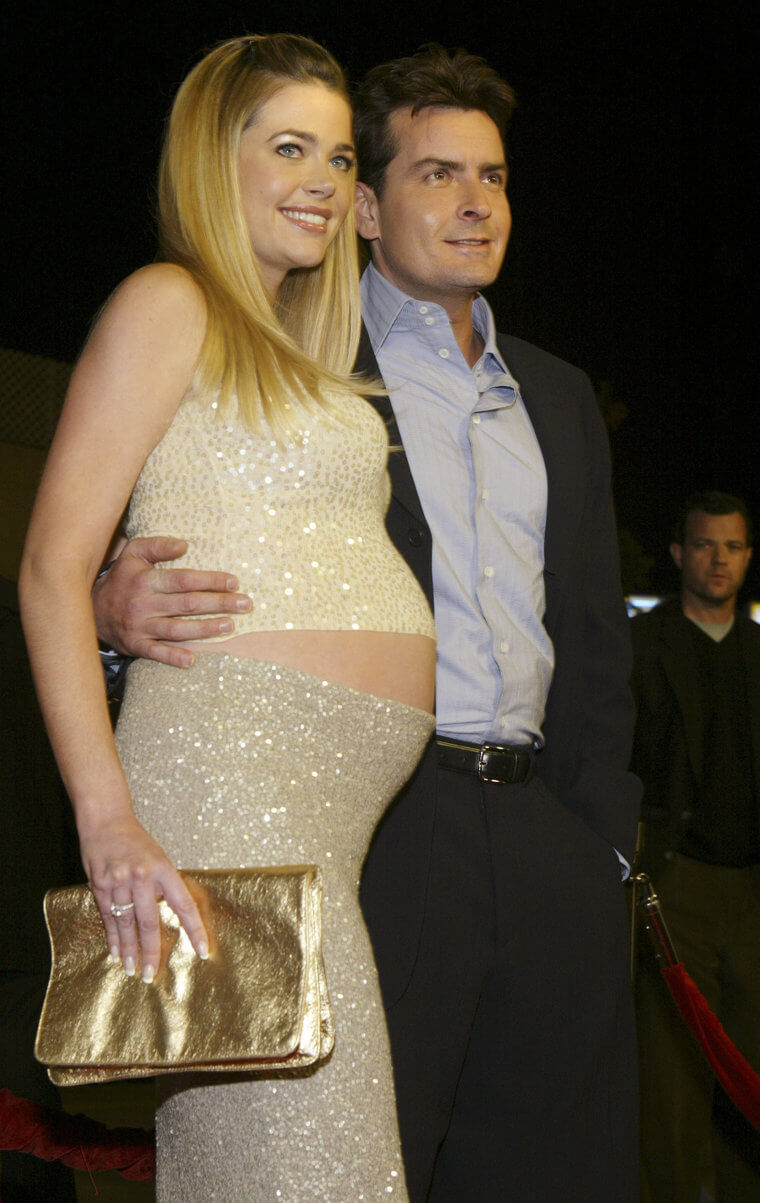 Denise opens up to her daughters and shares all her experiences when it comes to being naked, she says she has nothing to hide from them. The photos ended up coming out beautifully featuring Richards' stunning smile and body.

Not Giving in to the Pressure
Denise may be comfortable with getting naked, but only if it's her choice and under her terms. She has agreed to pose naked for Playboy and showed some skin in Wild Things, but before that, she was once asked to film in underwear and rejected the proposal.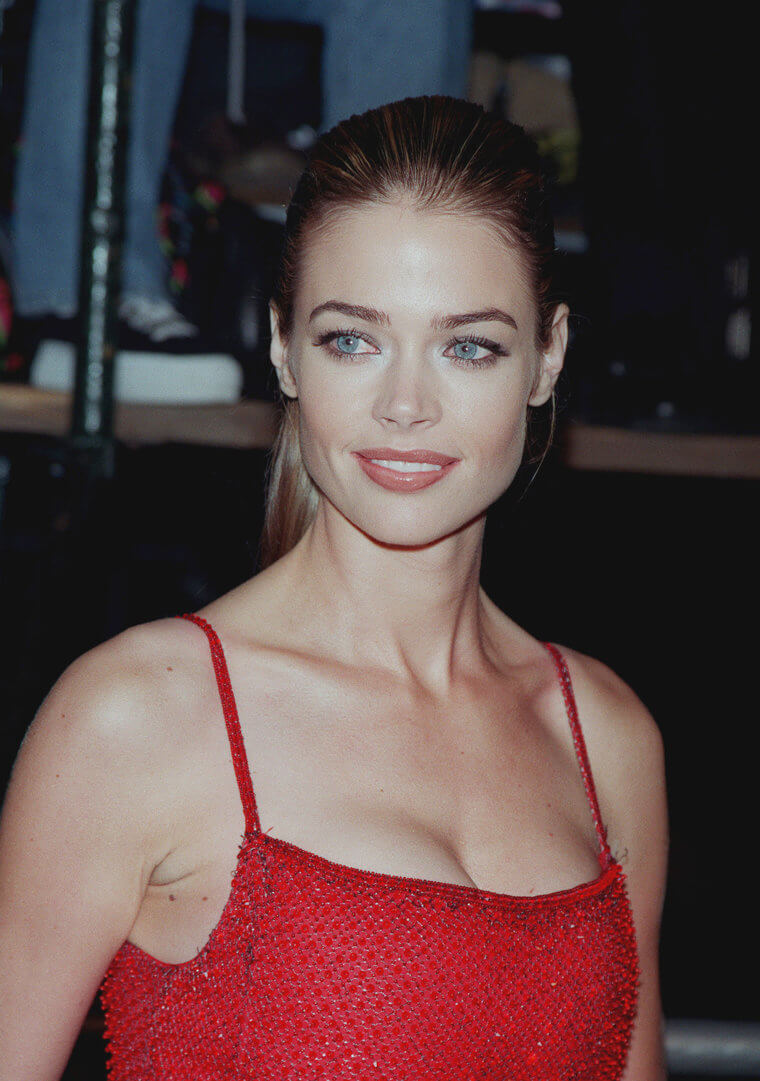 Richard refused as it was one of her first campaigns in Japan and she was only a teenager at the time. Denise opened up and said that the main reason she refused was that she hadn't developed the confidence yet to proudly show off her body. Richards mentioned that her refusal obviously wasn't handled well by her agency who was disappointed and angry.

Natural Is The Way They Say
Quite shockingly, the beautiful Denise was bullied back in the day. Richards was teased for having massive lips and felt insecure about her small boobs. This insecurity influenced Richards to get some work done at the young age of 19 and even more work done before filming Wild Things.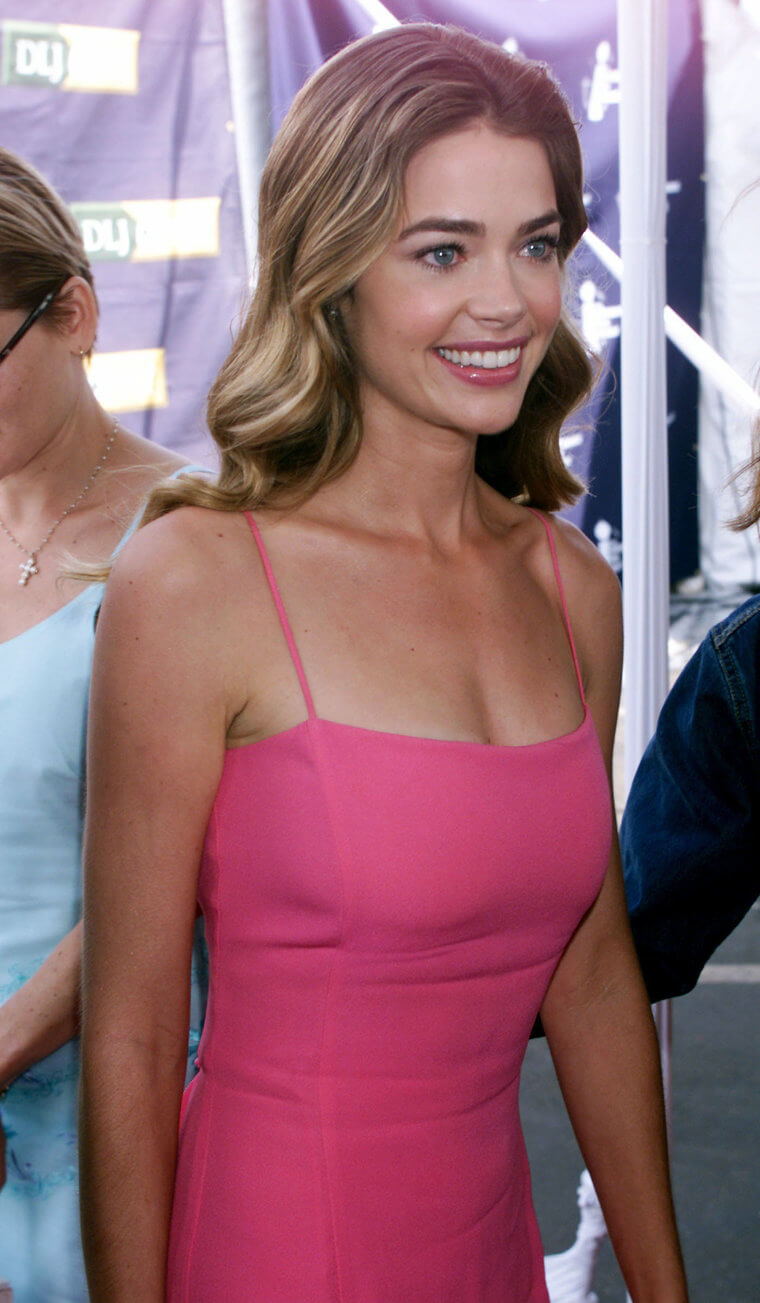 Denise wasn't very happy with the result as she claims the size of the implants was not what she wanted and it was bigger than she had asked for. Richards told the Washington Post that she regretted changing her body and plans to educate her girls on the importance of self-love and appreciation for their natural bodies.

Her Own Personal Preference
The film industry is not easy, it deals with a lot of rejection and hard work which is why someone looking to get involved needs to be passionate and motivated. Denise has always been one of those people who had her goal set on being in the film industry. There's something about being around filmmakers and the cast that just gripped her.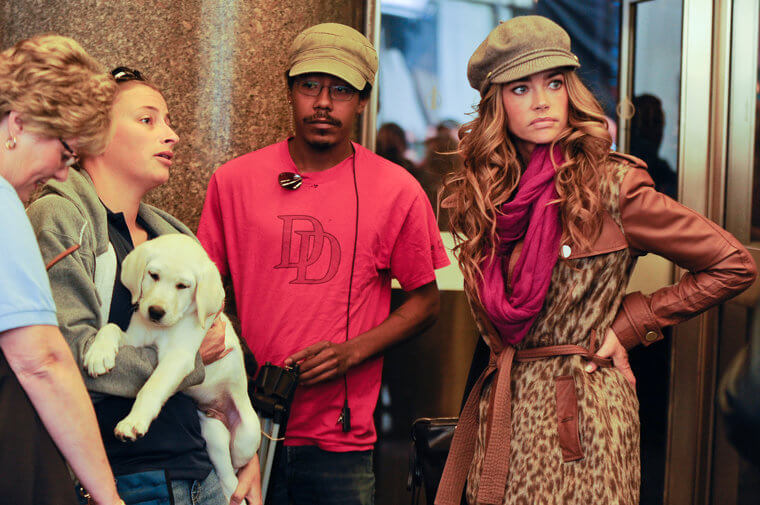 Sadly, as you know, actresses go through a lot making their way to fame and Denise is no exception. An important thing for an actor is to be taken seriously in the film industry and to this day Denise still struggles with this. Denise admits that she wishes she was more forward when it comes to the roles she wants.

Denise Knows How to Bond
In 1999, when Denise Richards was cast as the Bond girl Dr. Christmas Jones for the James Bond film The World Is Not Enough, it was a major role in her career. Richards was not only acting in an important role but she was also acting with Pierce Brosnan. Sadly, the film wasn't as successful as they had hoped and the public wasn't too impressed with Richards as a James Bond girl.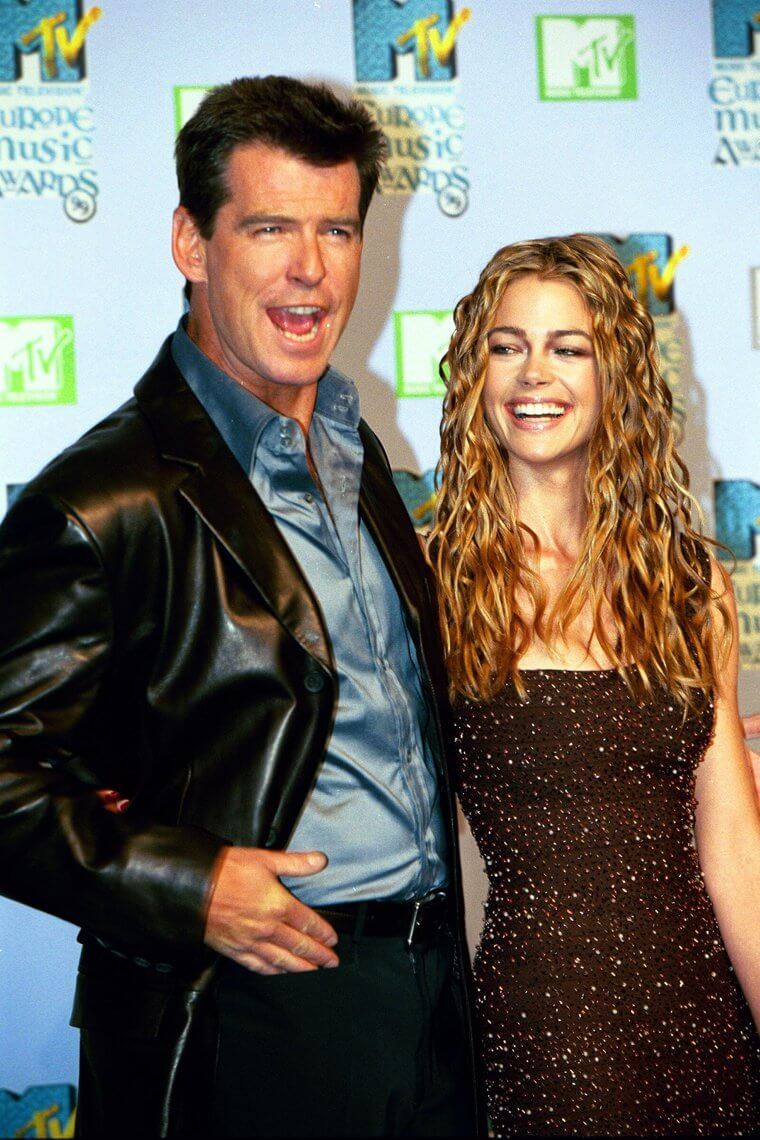 There was an award but it wasn't the good kind. She received a Razzie award for worst supporting actress - ouch. Apparently, fans were criticizing her outfits in the film claiming that they were too revealing and the execution of her moves was disappointing.

Made a Book About It
After the hot mess that has been the life of Denise Richards, she decided to publish a memoir about it all. In 2011 she published The Real Girl Next Door which gives a peek into her life and backstory. From the loss of her mother to the drama revolving around her marriage with Charlie Sheen and the experience of raising her two daughters, it sounds like a hit.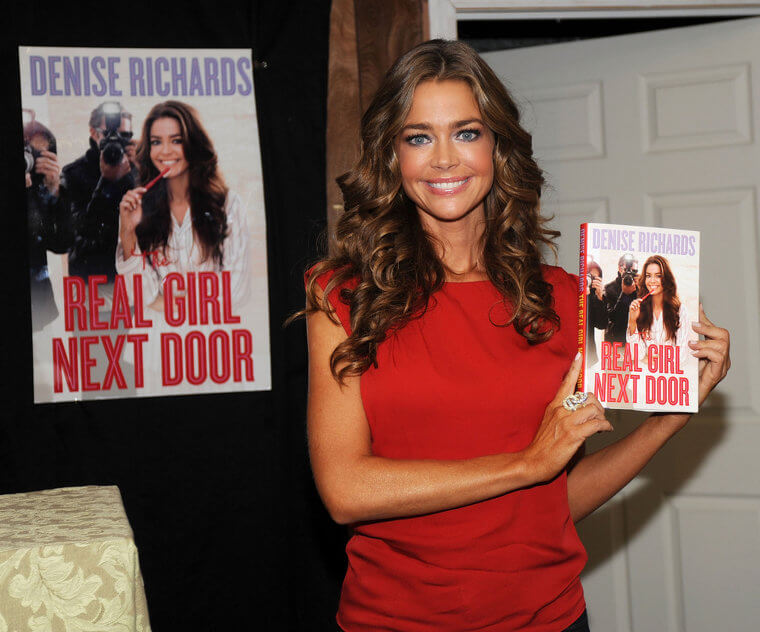 Another interesting topic in the memoir is the paranoia on Charlie Sheen's behalf. Her ex-hubby allegedly had fire poles and bulletproof doors for protection and escape routes around the house for emergencies.

Denise Makes New Friends
We think the only thing more memorable than Denise appearing on the famous TV show Friends, was her glorious hair scene. The hair flipping scene was too much to handle, especially for Chandler Bing. Denise played the role of Monica's cousin Cassie Geller in an episode back in 2001.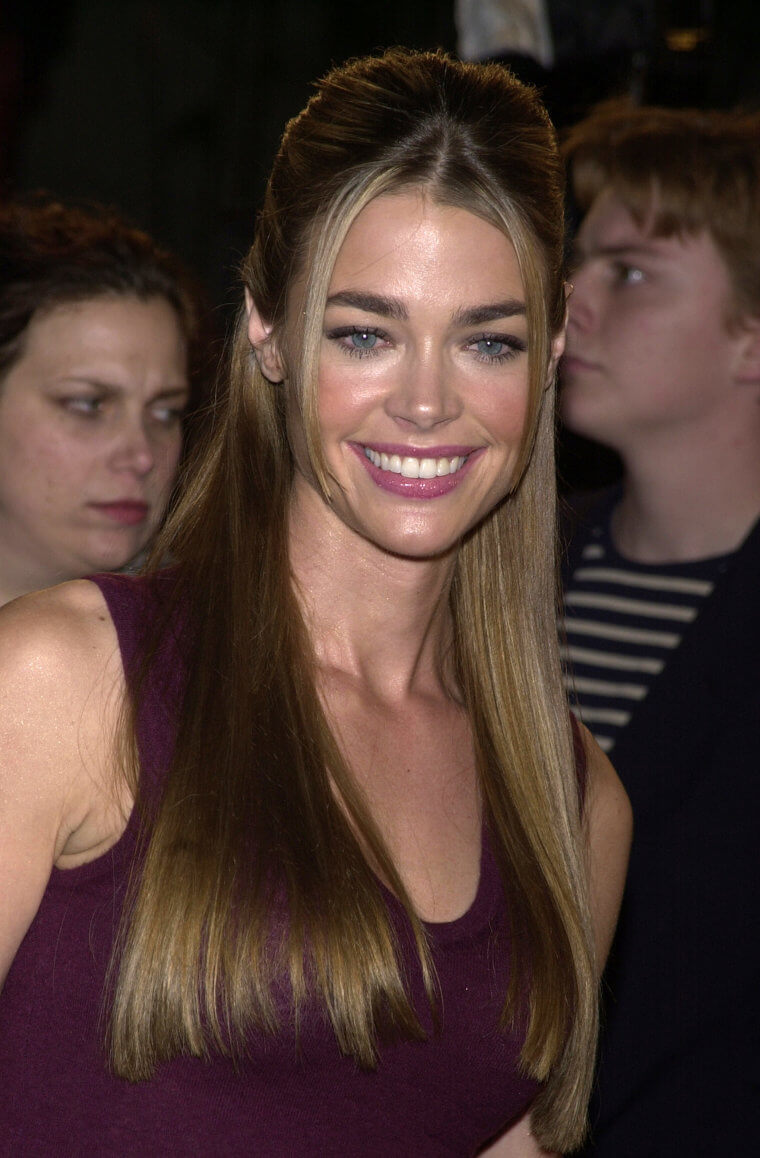 Her appearance on the show impressed the Friends fans and got them excited at the possibility of seeing more of Cassie Geller in future episodes. Sadly it was just a one-time thing. Richards originally auditioned for the role of Rachel but the competition was tough as many other women showed interest as well.

Richards Shares Her Reality
In May 2008, Denise started her own reality show called Denise Richards: Its Complicated on E! This reality show was launched after Richards and Charlie Sheen called it quits. While Denise was excited about her own reality show, Sheen was not pleased with it at all. Charlie announced that he believed Denise was being "greedy and exploitative".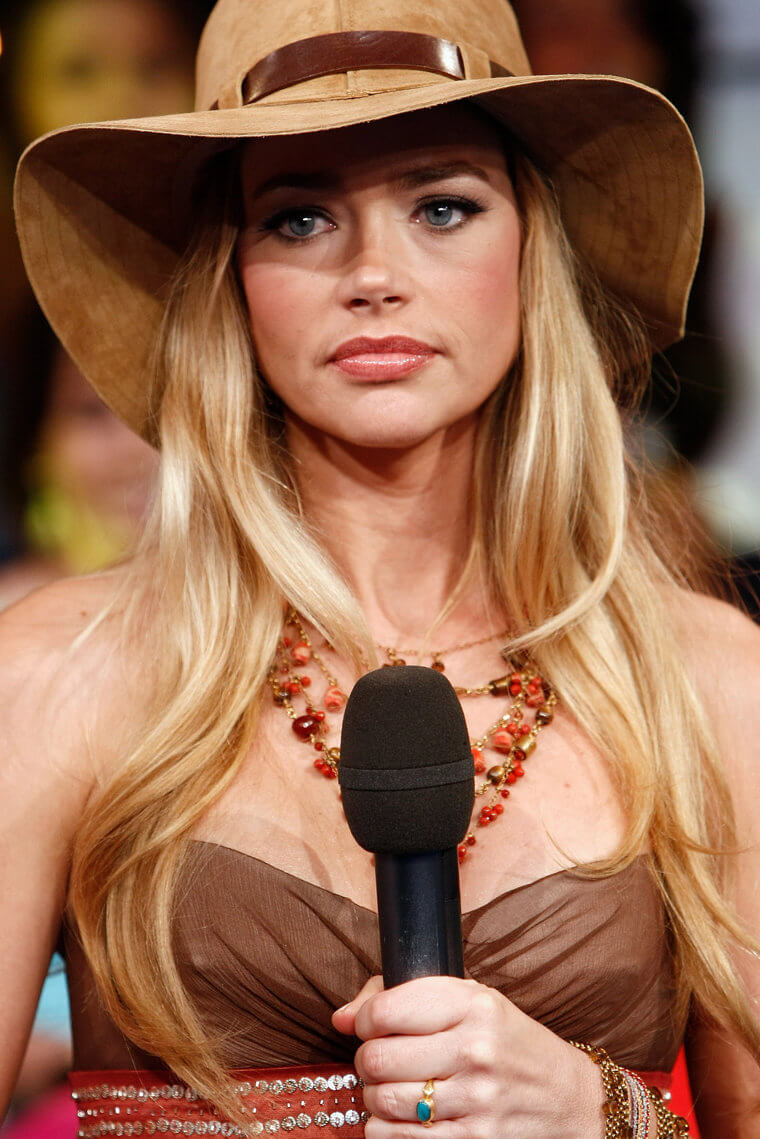 Along with Sheen being angry about the show, he also refused to allow his daughters to feature in it. The parents even brought legal matters into the feud and went to court, Denise finally won the case in the end but she only got to show off her daughters for two seasons as the show was canceled after that.

Then There Were Three
The one thing Denise was sure of despite all the chaos that consumed her life with ex-husband Charlie Sheen, was that she wanted a big family. Richards has a big heart with lots of love and a third child was the perfect person to give that extra love to. Not having a man wasn't going to stop Denise as she decided to adopt in 2011.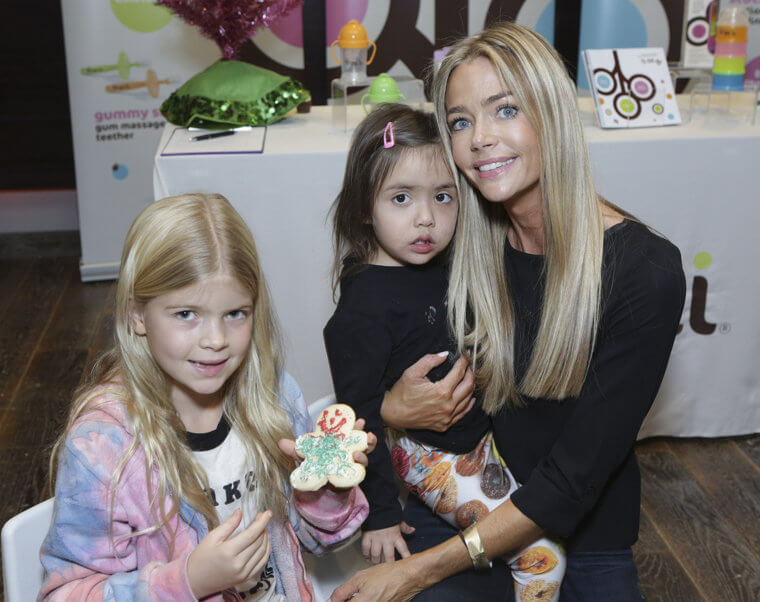 Little baby Eloise Joni was Richard's third daughter and her middle name Joni was given in memory of Richard's mother who had passed away. Little Eloise struggles with developmental delays due to her chromosomal disorder and needed a lot of attention and care as she was unable to even sit up by herself at the age of two.

She Loves Her Furry Friends
As we know, Richards has a big heart and in her heart, she's made room for her furry friends. Richards is a true animal lover and will always take the time to help them out however she can. Richards assisted with fundraising for Best Friends Animal Society and used her popularity in a positive way to gain exposure to rejected animals.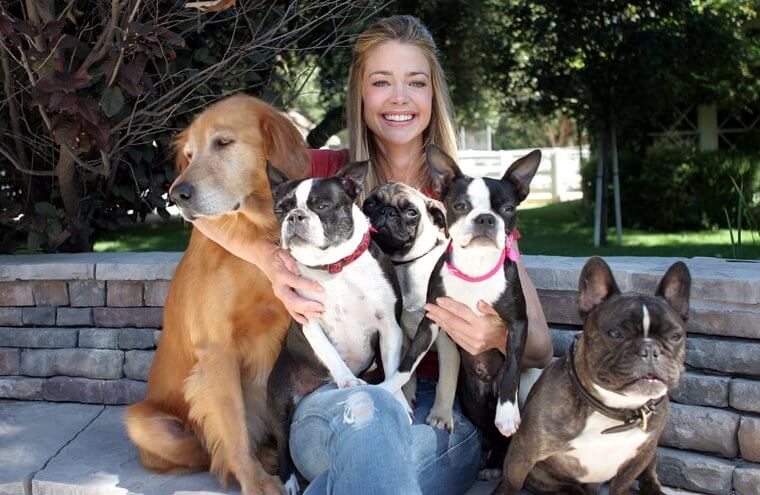 Along with Richard's support with finances for the animals, she has also opened her own home and created a safe and loving puppy bedroom just for foster dogs. Richards also has a dog of her own which she adopted after Hurricane Sandy, the natural disaster.

Richards Is Coining It
While many people will watch The Real Housewives of Beverly Hills and get deeply invested in the entertaining drama and luxurious lifestyle of beautiful women, others may not enjoy it as much. The show can be a bit uncomfortable to watch which can also have people questioning why anyone would want to act on it.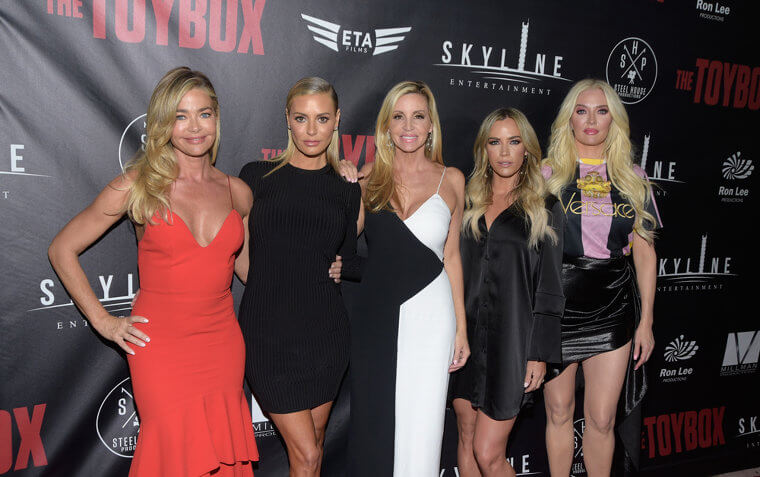 The answer is a no-brainer, it's all for the money. Denise was offered $4 million to be a member of the team for their ninth season. Obviously, Denise was more than happy to accept the offer made by the producers and the rest was history.

Richards Was Out of This World
In 1997 Richards made her big lucky break, in space. The young star had moved her way up in the entertainment industry from modeling to commercials and then films, one being Starship Troopers which was the real start of her fame. The film based on Robert A. Heinlines novel opened more opportunities for Richard's future.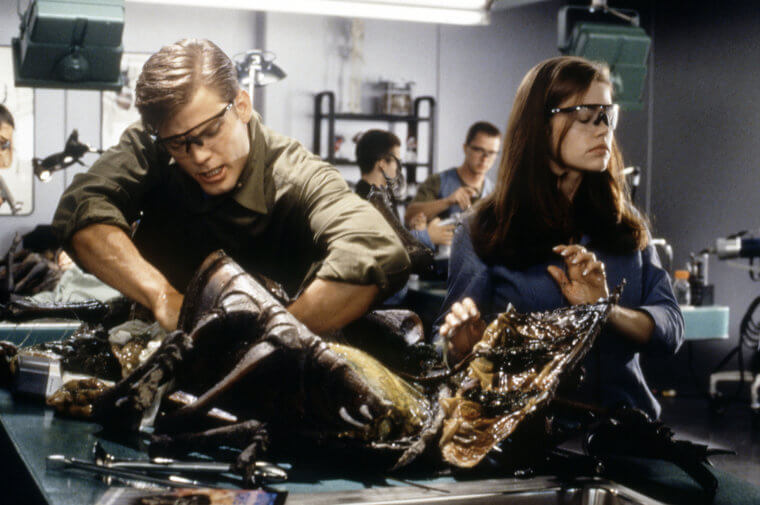 Richards played the role of Carmen Ibanez in the film, a laid-back sci-fi soldier. Wild Things and the Starship Troopers were two of her most loved projects to work on as they allowed her to give her best performance.

Denise Could Break the Bank
After Denise and Charlie Sheen were finally divorced, she made the decision to let go of her house and sold it for $4.25 million! Adding to this, Denise allegedly also owns another house worth $4.4 million in Beverly Hills.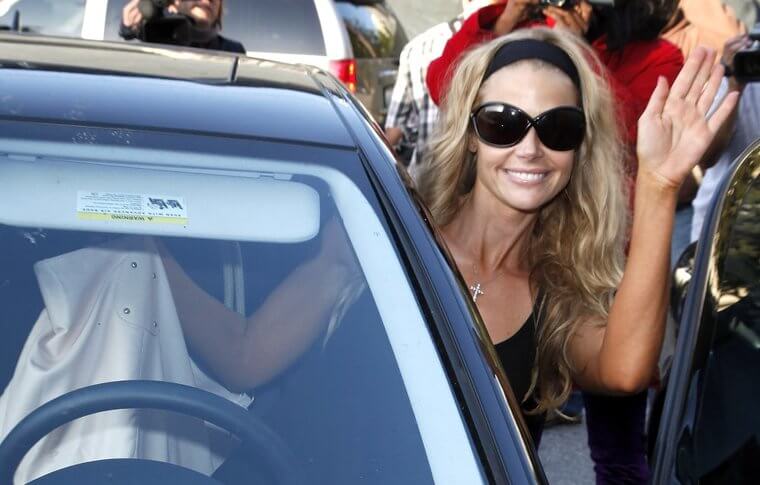 Houses aren't all that the actress owns, she also has a collection of elite cars such as a Mercedes and a Cadillac, which are both worth about $70,000 each. Denise clearly has nothing to worry about when it comes to money.

A Close Call
Money can't always buy your safety, though. In November of 2022, Denise was badly shaken up when she and Aaron were involved in a road rage shooting in downtown Los Angeles.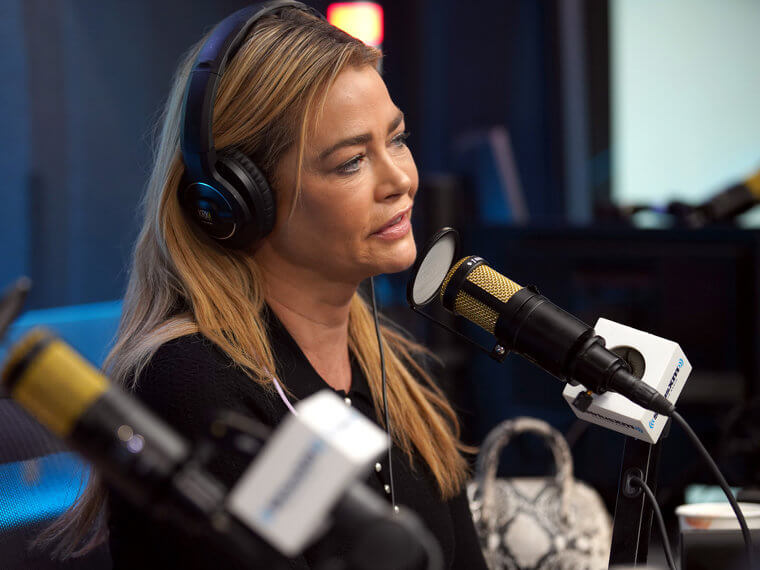 Their car was being followed by a van that was tailing them closely - too closely. When Aaron pulled the car alongside the van to talk to the driver and apologize, the driver wouldn't listen and drove away yelling. It was only after this that Aaron and Denise realized the driver had actually shot at the back of their car. According to People, Denise was a champ about the whole thing and continued her full day of work afterwards.

Richards Raises Her Girls
If there's one thing Denise will stick by, is that she is determined to raise her girls in a positive environment despite all the drama. Richard's motivation to stay strong and "suck it up" is being a loving mother to her two girls. Denise is a strong believer that her kids shouldn't have to be affected by a toxic environment.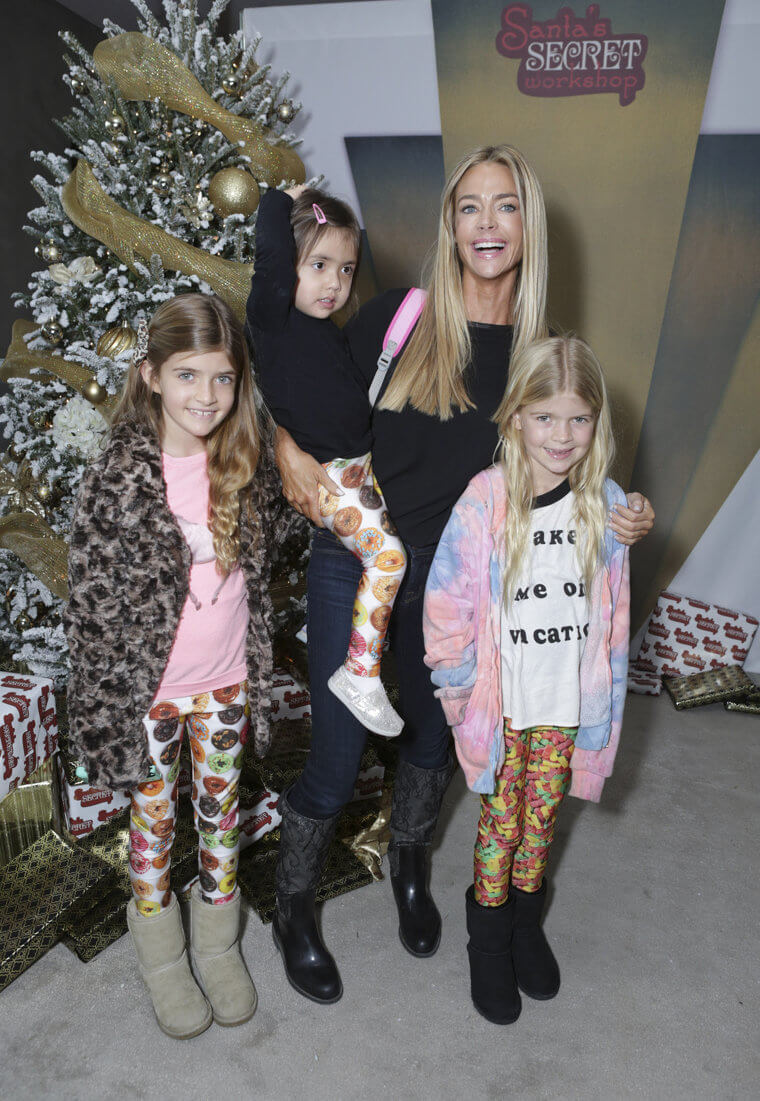 Although Denise had a lot on her plate, such as the loss of one of her parents, an ugly divorce, and a time-consuming job, she managed to stay positive. Richards claims that she just had to focus on ignoring all the bad stuff and just look out for her girls.

Don't Get Sick Around Richards
Let's face it, we all have our phobias, it's natural to be scared of something. In Richard's case, it's vomit. If Richards even thinks someone around her is going to vomit, she will get out of there because of her phobia.

The reason behind Richards' phobia was that she once witnessed her father vomiting when she was younger and feared he was dying. When Richards was pregnant, you can only imagine this must've been a difficult phobia to have. Denise had to stay clear from certain foods to get through it.

Getting a Permanent Reminder
When Sheen and Richards were dating, he gave her a special surprise. Sheen got a tattoo of Richard's name. Denise was definitely shocked by Sheen as she had assumed he would be getting rid of the tattoos he already had instead of getting new ones. Sheen already had a tattoo of his ex-wife's initial but luckily it was the same initial as Denise's.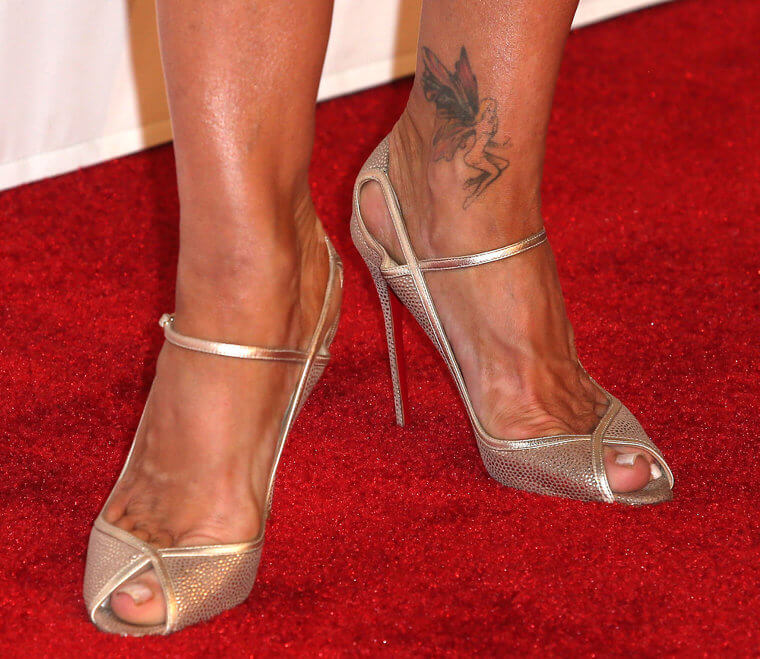 Richards also got a tattoo for Sheen but after the two cut ties she had it redone by the tattoo artist Kat Von D. Richards re-made the tattoo into a fairy and although it was painful, she claims it was worth it.

Her Daughter Felt Trapped
Denise did a lot for her daughters, making sure she was the best mother she could be. This is why it came as a surprise when her daughter Sami posted on TikTok how unhappy she was living with her mother.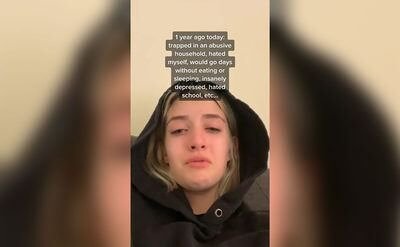 Sami shared with the public that her household was abusive and that it was very depressing to live in. Sami kept everyone updated and moved out of the house claiming that she was now at peace being away from that "hell house".