With a career spanning 60 years and still going strong, Dolly Parton is in a class of her own. But her life story is also an inspiring one. Going from her humble origins to superstardom, from struggling to giving back with her philanthropy, let's take a look at the life of the woman whose heart is as big as her massive success. 
Her Family Payed With Cornmeal
Dolly was born in 1946 in a small cabin in rural Tennessee. Along with her 11 other siblings. Needless to say, their one-bedroom home was a full one, and the poor family used cornmeal to pay the doctor who delivered Dolly. Parton's humble early years inspired many of her famous songs.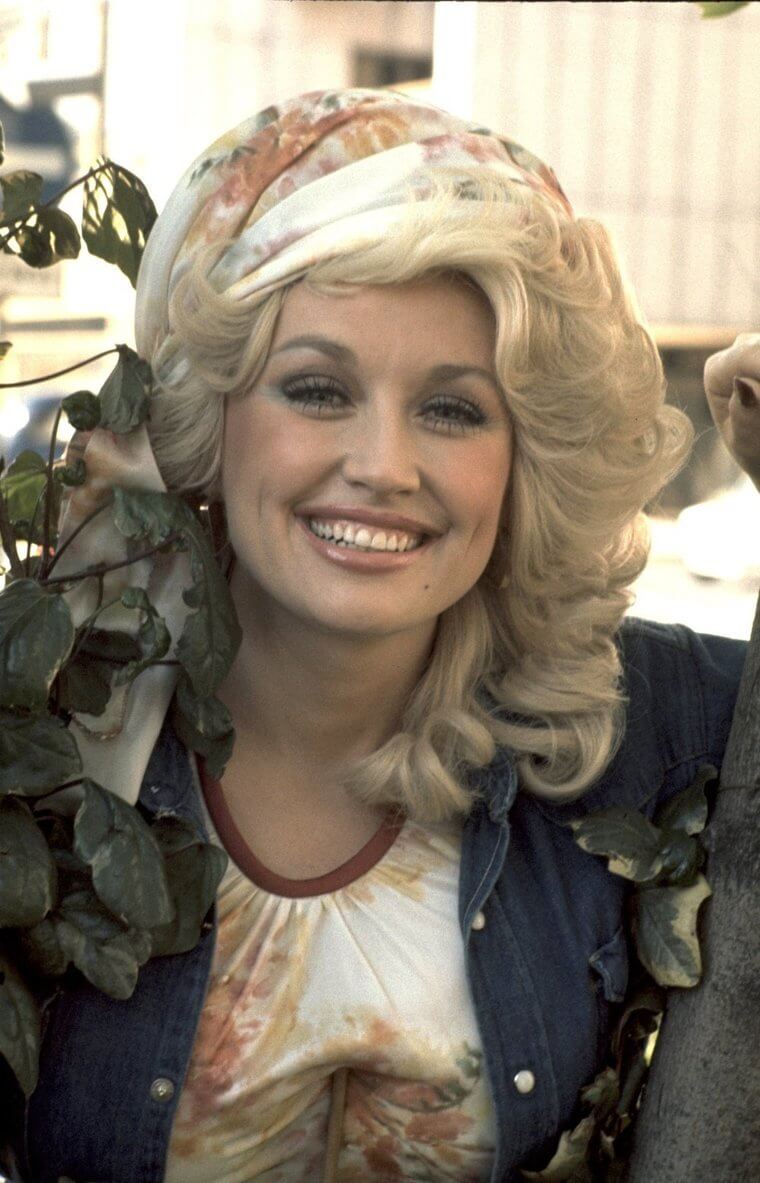 "My Tennessee Mountain Home" gives an idyllic remembrance of where she grew up, while other songs dwelled on the poverty of her upbringing, such as "In The Good Old Days (When Times Were Bad)" and "Coat Of Many Colors" which describes a coat her mom made for her out of rags. While the songs described hard times, they emphasized the love and lack of regret in them. 
How Dolly Stayed Warm In The Winter
This one might be hard to believe. But, Dolly insists to be open about her poor childhood. "The kids peed on me every night," she said. "We slept three and four in the bed. And as soon as I go to bed, the kids would wet on me, and I'd have to get up in the morning and do the same thing."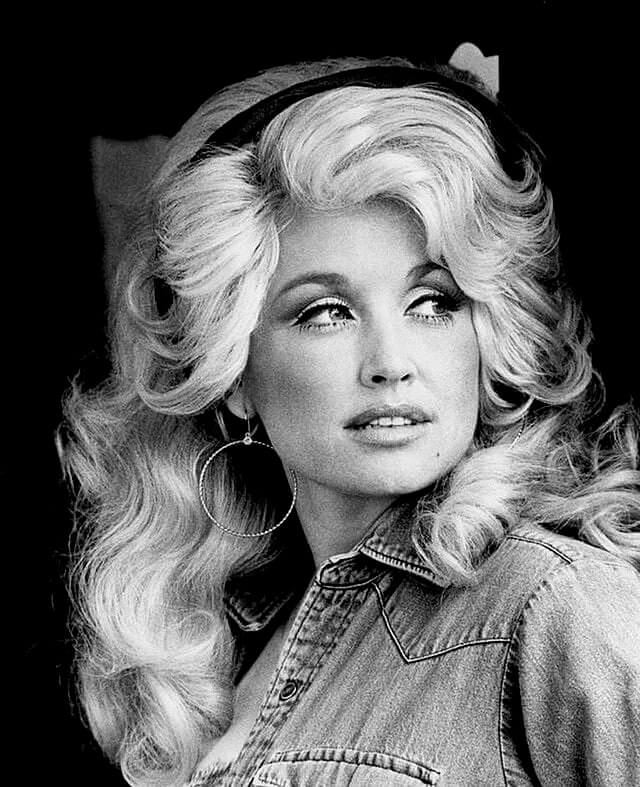 As disgusting as it sounds, this wasn't even seen as a bad thing. When asked by Playboy in 1978 if she would change the sheets when this happened, she responded, "No, that was the only warm thing we knew in the wintertime. That was almost a pleasure to get peed on because it was so cold.
A Devoted Sister
Dolly Parton's role in her household went beyond the usual duties of a kid. With so many other children, Dolly's mother assigned the new ones to her older children. "My mother, through the years, when we were born, since there were so many of us, used to say, 'This one's gonna be your baby,'" Parton explained. "That just meant that you got to take care of it."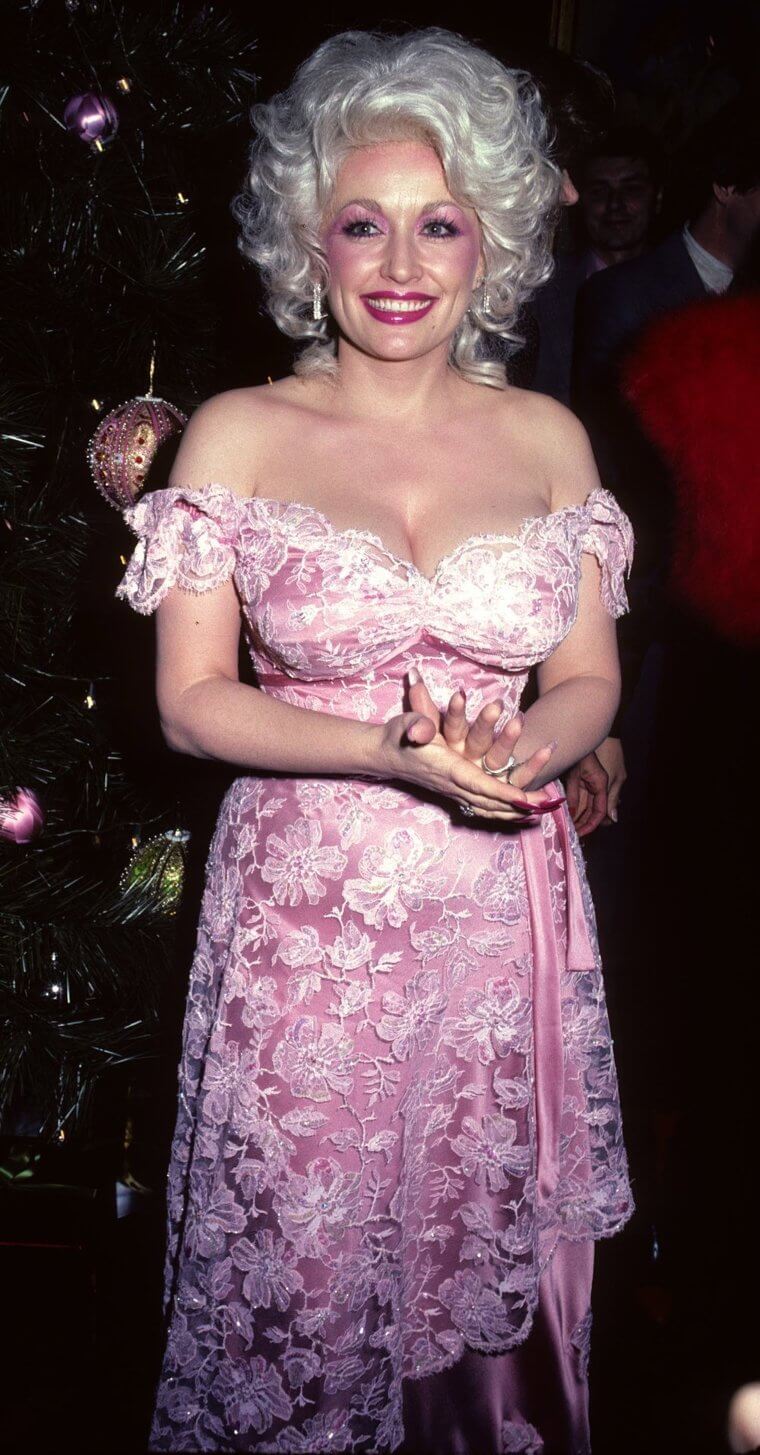 Dolly was a loving sister, and she fulfilled her duties. "You have got to get up with it at night and rock it back and forth," she said about the baby children, and she put in her best effort. When she was only nine years old, tragedy struck her family when her brother Larry died only four days after his birth. "There is a lot of heartache and stuff that goes on with that," Parton said.
The Home Hospital
Her poor upbringing meant that she and her family could not receive the best healthcare, or sometimes any at all, and doctor visits were often out of the question. Even for serious emergencies, the Partons would sometimes deal with things on their own.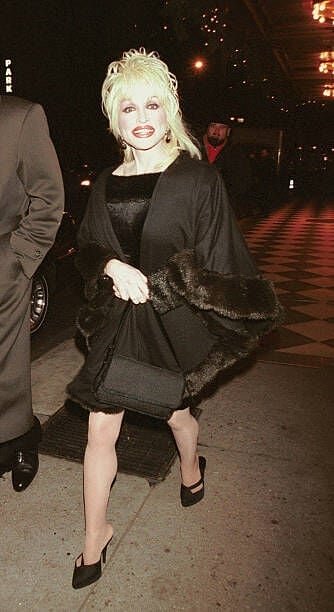 Parton told Dr. Oz a story of an accident that she should have gone to the hospital for, but didn't. "I had jumped across the fence onto a broken mason jar and cut three of my toes, just my little toes on my right foot, almost off, and they were just kind of hanging there," she said. "They put kerosene on it for antiseptic, and momma took her sewing needles…and she literally had to sew my toes back on." It turns out Dolly's mom was a handy medic, as Dolly never seemed to have any trouble walking in her extravagant heels, but it's hard to fathom what would have happened if the procedure did not go perfectly...
God And Guitar
Parton grew up in a religious family, and her grandfather was even a Pentecostal preacher, so attending church was a regular practice for the family. Through the church, Dolly got her first musical beginnings. At the age of six, she first stepped onto the stage at her church to perform.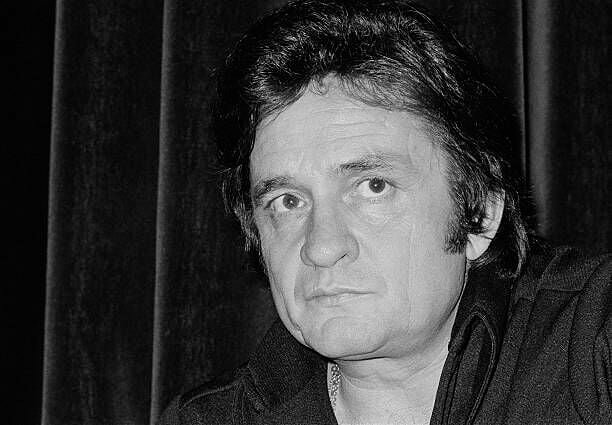 Dolly made her own guitar which she would perform with until her uncle bought her a reality when she was eight. It did not take long for the ball to start rolling for her career. She would sing on local television and radio shows, and she reached a wider audience when she appeared on The Cas Walker Show when she was only ten. When she was 13, she put out a single called Puppy Love with a small label in Louisiana, and she even went on stage at the Grand Ole Opry in Nashville. It was there that she met Johnny Cash, who encouraged her to follow her instincts
Nashville Calling
In 1964, Dolly graduated from Sevier County High School, and only one day later she migrated to the Mecca of country music, Nashville. When she got there, she teamed up with her uncle Bill Owens, and as songwriters signed to Combine Publishing it didn't take long for them to get their first taste of success.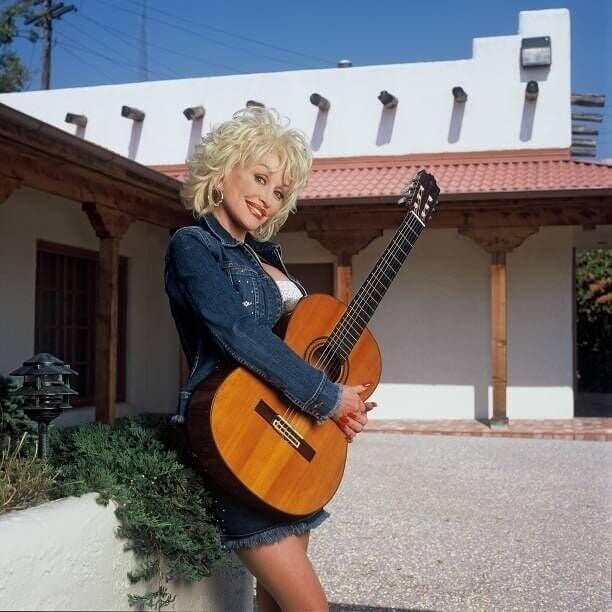 In 1966, they wrote "Put It Off Until Tomorrow" for Bill Phillips, their first top-10 hit. Their second came the next year with "Fuel to the Flame" which they wrote for Skeeter Davis. Hank Williams Jr. recorded her music, as did Kitty Wells, and things were looking up for Dolly whose knack for a good song was clear from early on.
The Early Recordings
When Dolly signed with Monument Records in 1965, they had a different idea for how her career to go. Parton wanted to do a country album, but the label felt her distinctive voice was better suited for bubblegum pop. While Parton has proven her range over the years and can do pop as well as anyone, it's funny to imagine her pushed away from her true calling of country music.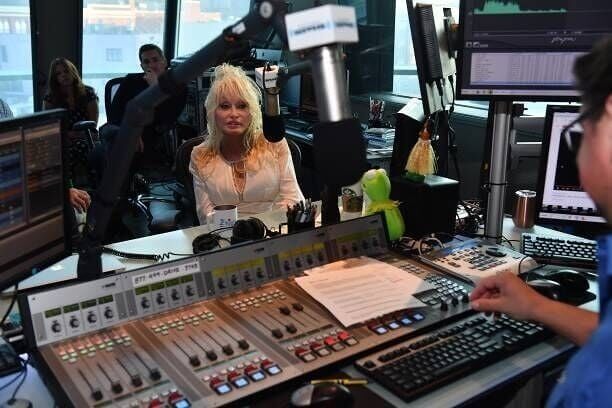 None of the songs they had her do made a splash, but when "Put It Off Until Tomorrow" made it to number six on the country charts, the label realized her potential. Monument put out Parton's debut Hello, I'm Dolly in 1967, and the country album went to 11 on the country charts and scored Dolly a top 20 country hit with the song "Something Fishy."
Mr. Dolly Parton
On Dolly Parton's first day in Nashville, she found love in the big city. Going to the Wishy-Washy laundromat, she was spotted by Carl Dean, in a white pickup driving by. "My first thought was, 'I'm gonna marry that girl,'" Dean shared. "My second thought was, 'Lord, she's good-lookin.' And that was the day my life began. I wouldn't trade the last 50 years for nothing on this earth." Their chance meeting turned into a marriage that has lasted for over 50 years and counting.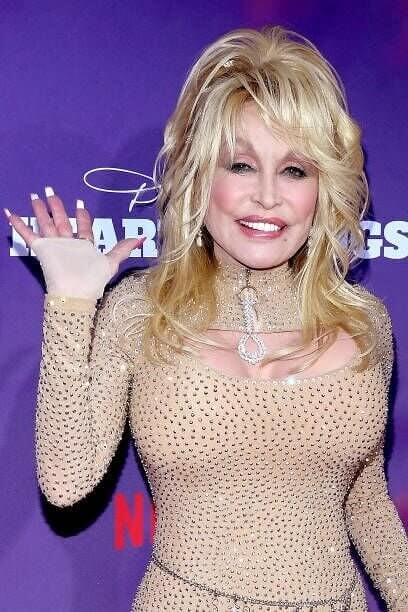 Their marriage was in 1966, two years after they met when Parton was only 20 and Dean was 23. While the young lovers were in a rush of excitement, the record label was not, and felt Dolly's marriage would interfere with her music, advising her to think things over before getting married. Dolly said "I ain't waiting!" and the two eloped, and it seems, lived happily ever after.
Taking Off

Porter Wagoner, known as Mr. Grand Ole Opry, was one of the most popular country music singers of his day, and his television show saw over three million viewers a night. In 1967, Wagoner offered Parton a spot on his show where she would be introduced to the world. Replacing Norma Jean, Parton won over audiences, and she also signed to Wagoner's label RCA Victor. Her duets with Parton were a huge success, but her solo work didn't set the charts on fire.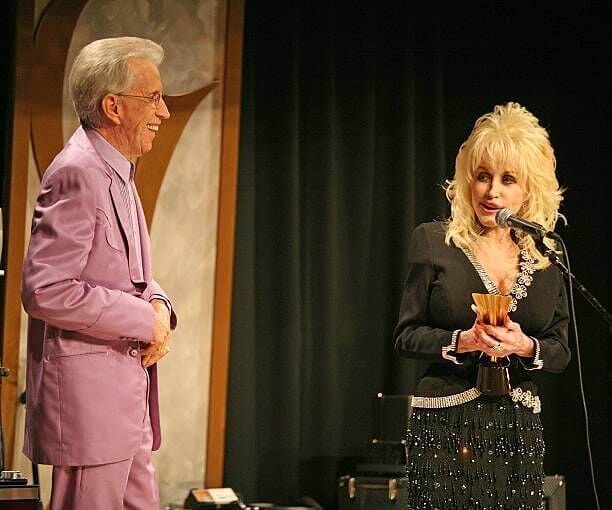 It was in 1970 that Wagoner had Parton make her own version of "Mule Skinner Blues" by Jimmie Rodgers. This was a breakthrough for Parton as a soloist, hitting number three on the country chart. Things were only uphill from there, with "Joshua" giving Parton her first number one country record, and one of her biggest hits being "Jolene," which went to number one and sparked a string of number one hits and even saw Parton charting high in the United Kingdom. Just ten years after Dolly moved to Nashville, she had won many awards, earned gold medals, and risen to stardom.
The King
One of Parton's best-known songs as a singer and songwriter is "I Will Always Love You," and it caught the attention of Elvis Presley, who wanted to record his own version. Elvis' manager Colonel Tom Parker hoped to get permission for Elvis to record it, but Dolly refused when she came to know that she would be giving up half of the publishing rights, as was the requirement for Elvis when he recorded anyone's song.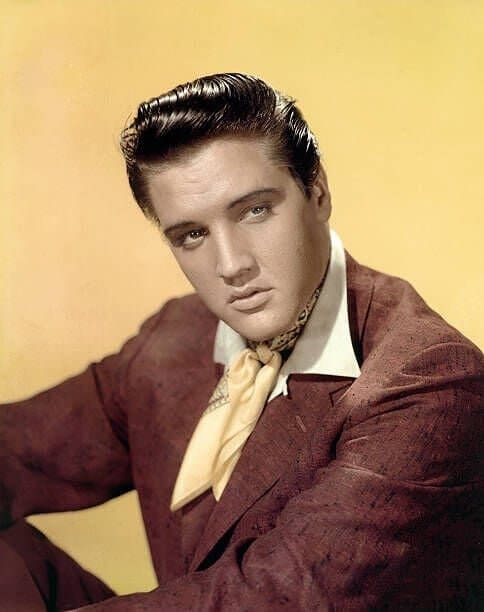 Dolly explained her position, saying, "Other people were saying, 'You're nuts. It's Elvis Presley. I'd give him all of it!' But I said, 'I can't do that. Something in my heart says don't do that.' And I didn't do it." The song's cover by Whitney Houston on the soundtrack for The Bodyguard ended up breathing new life into the song, becoming the best selling single by a woman of all time. Dolly got the full publishing royalties from it, and as she says, "when Whitney [Houston's version] came out, I made enough money to buy Graceland.
The Man In Black
Any aspiring musician would have seen their dream come true meeting Johnny Cash, but it had a special significance for Dolly Parton, who had a crush on him. As a budding woman, their first meeting at the Grand Ole' Opry was "truly cathartic," Dolly said.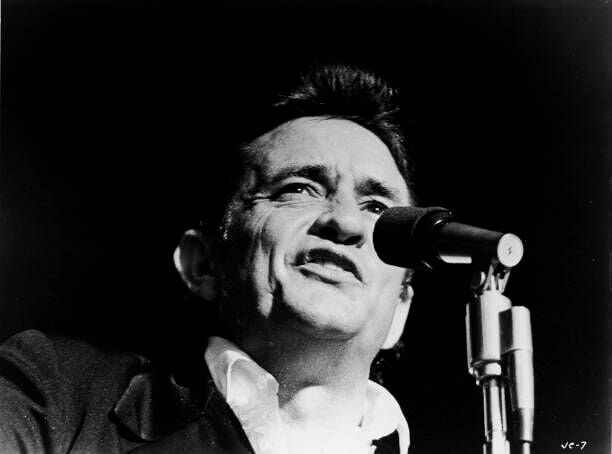 Parton, who has never been shy about intimate details, described her feelings seeing Cash in person, "I was sitting in the audience and that's when I first knew about sex appeal, someone striking and made me feel something inside. He had this tick when he moved his shoulder…and it was still sexy. It still got to me." 
Away From The Spotlight
Carl Dean is known for staying out of the public eye, and Parton's little-seen husband does not want to share her fame. One time in 1966, the couple was at an awards dinner. "This was my first big record. It went to No. 1 for Bill, and it was BMI's Song of the Year. So Carl and I got dressed up, he was in a tux, and we drove to the dinner," Parton recalls.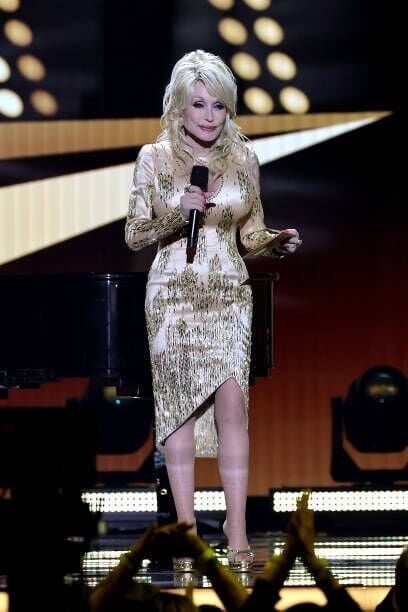 "We got out and walked up the red carpet and sat through dinner and the awards. After the dinner, Carl turned to me and said, 'Dolly, I want you to have everything you want, and I'm happy for you, but don't you ever ask me to go to another one of them dang things again!'" What was Carl Dean's first industry event was also his last. Parton wishes to maintain the natural privacy that regular relationships have and she's spoken out on the subject by saying: "I've known how to keep my husband private. It's just natural to me to protect the things and the people I love and to protect my own privacy. There's a part that belongs to God and to me. It's a sacred place that just is mine and God's, and I've known how to do that because I think God has directed that. I pray that also that God will give me enough to share and enough to spare when it comes to my money but also to myself. Let me share everything I can but let me keep me."
Reality Strikes
When Dolly was in her mid-30s, she began to have some health problems, and she underwent a partial hysterectomy. While the procedure fixed her problems, it also meant that Dolly would no longer be able to have children, and it was a difficult period for her.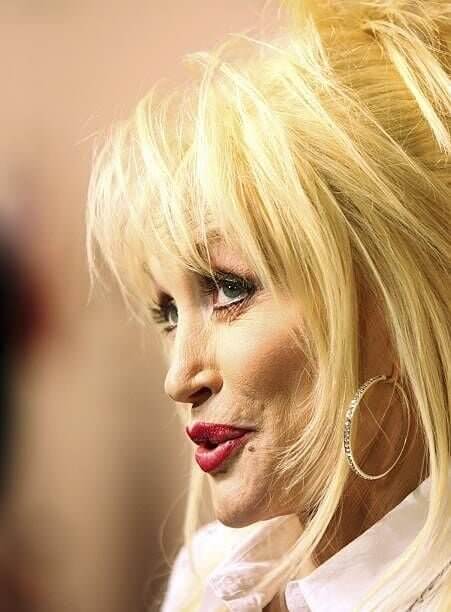 "It was a really bad time. Sometimes God just has to smack you down. He was almost saying, 'Sit your pretty little a** down because we have to deal with some stuff!'" Parton said. 
Childless
Parton and Dean never had children before her hysterectomy, and now they were no longer able to. While Dolly loves children and played a big role in raising some of her siblings, she accepts the way things turned out. "God has a plan for everything," she said on the Today Show. "I think it probably was his plan for me not to have kids so everybody's kids could be mine. And they are now.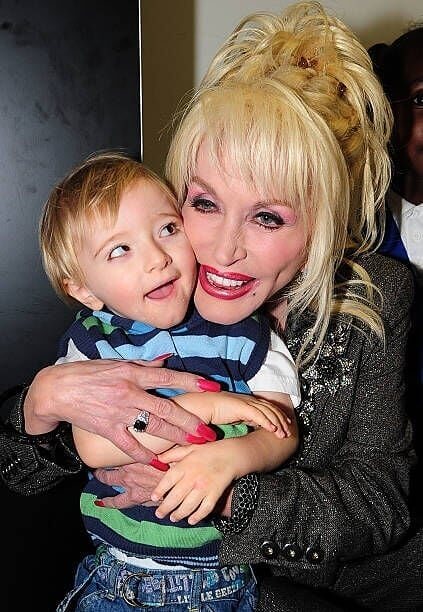 On the other hand, Dolly added that in a way she's almost glad she didn't have children. "My husband and I, we just think of ourselves as each other's child," she said. "He's my only child, and I'm his only child."
Singer, Actress, Philanthropist
In 1986, Parton set up The Dollywood Foundation. Along with the Imagination Library, the foundation gave scholarships and other educational programs and raised money for the Red Cross and AIDS/HIV causes. Parton still works tirelessly, and she raised $9 million in a telethon for the Great Smoky Mountains wildfires in 2016. For her philanthropic work, she received numerous awards, including the Association of American Publishers Honors Award, Good Housekeeping Seal of Approval, and the Child and Family Advocacy Award.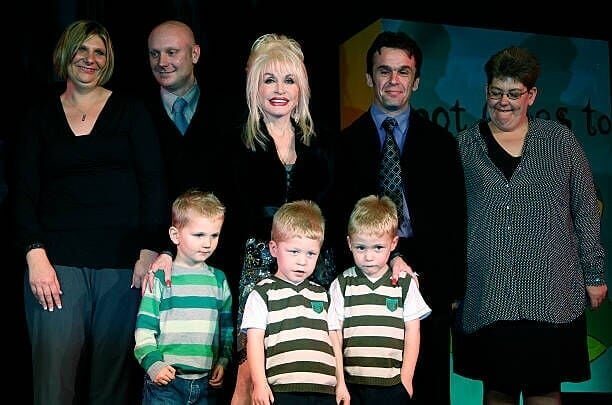 In November 2022, American trillionaire Jeff Bezos gave Dolly $100 Million Dollars to help her 'do good things'. He also awarded her the Bezos Courage and Civility Award as a tribute to all of her philanthropic work. "She gives with her heart. What she's done for kids, for illiteracy and so many other things — is just incredible," he said. "Did you say 100 million dollars?!" was Dolly's astounding response when receiving the honor. 
An Affair Of The Heart
At the top of her stardom, Dolly was under a lot of pressure, and after the hysterectomy, Parton struggled with depression, and her work started to suffer. She also had what she called "an affair of the heart" which had a deep emotional impact on her around that time.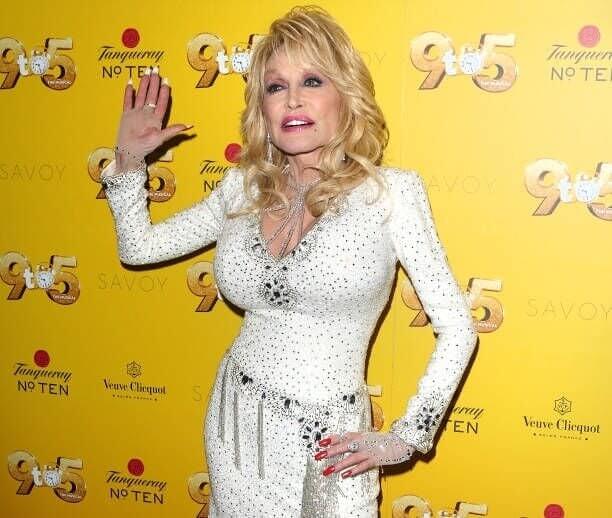 While she has been mum on the details of it, she said, "It just about killed me," and that she "cried an ocean." While rumors have spread about Parton's personal life, and she admits to having had affairs, she always comes home to her husband. "He is someone I can count on," Parton said. "He's my anchor."
Popeye To The Rescue
Dolly has not shied away from admitting to her depression, and the star's struggles through the years are a humbling reminder that even people who seem to have it all have issues of their own. When she was at her lowest, she held a firearm and contemplated ending her life when she heard a noise.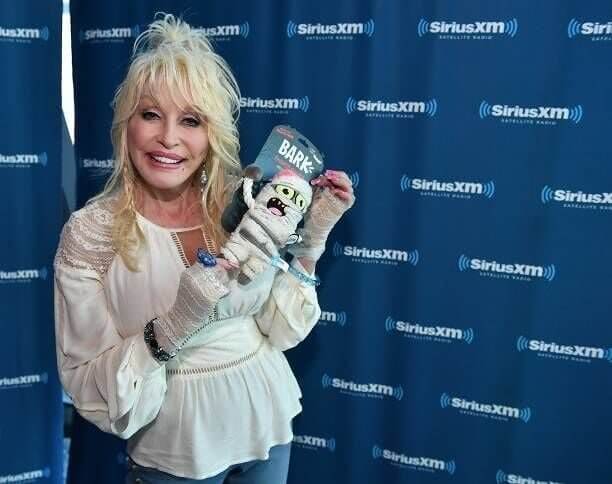 It was her French bulldog Popeye. "The tap-tap-tap of his paws jolted me back to reality, I suddenly froze. I put the gun down. Then I prayed. I kinda' believe Popeye was a spiritual messenger from God," she wrote in her book. Faith is important to Dolly, and she says her marriage depended on it as well. "A belief in God is essential. Our faith is the most important thing for all of us. It was the key to our survival."
Dollywood
Tennessee's biggest ticketed tourist attraction is an amusement park themed around the one and only Dolly Parton. In 1986, she teamed with Herschend Family Entertainment to open Dollywood, a rebranding of a theme park that has been open for decades near where Parton grew up. She wanted to give back to her region, and with her involvement, the park expanded greatly and has been a massive success.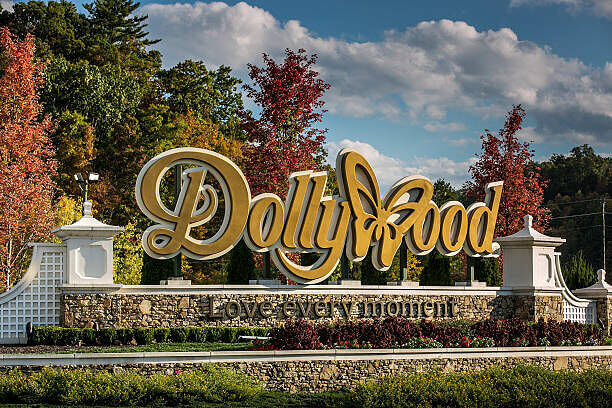 Dolly has never been on the rides though. She suffers from motion sickness, and as she says, "I've got too much to lose, like my hair!" Along with the rides, there is also an area for concerts, and Dolly performs there regularly. Another part of the park is the Eagle Mountain Sanctuary, for which she received the U.S. Fish and Wildlife Service's Partnership Award in 2003.
"It Takes A Lot Of Money To Look This Cheap"
Dolly Parton's figure is as hot of a topic as everything else in your life, with Johnny Carson famously suggesting he'd give a year's pay to look under her blouse, and Burt Reynolds demonstrating how close he'd grown to Dolly by saying they've worked together long enough that he now looks at her face.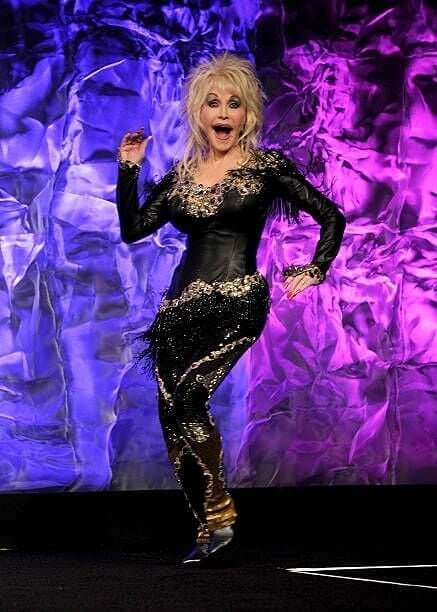 Parton has kept a good sense of humor about her body and the attention it gets, but she has rejected being a sex symbol and has turned down Playboy's many offers to get her to pose nude, though she did put on the Playboy bunny costume for the magazine's cover. She is also open about the plastic surgery she has gotten. While she acknowledges the gimmickiness of her appearance, she also embraces it, and she told Oprah that keeping up her image required some extra maintenance, and she once famously said that "It takes a lot of money to look this cheap."

Speaking of her looks, many have wondered why the star is now mostly seen in long sleeves. Parton once opened up about this, explaining that she got a number of tattoos to cover up scars, but now she covers them up with clothes. It is quite the catch-22!
On The Silver Screen
In 1976, Dolly! Came onto television screens around the country, and while Parton's variety show was a hit, she did not want to continue doing television and left the show after one season. She had her eye on the big screen though, and in 1980 she starred in 9 to 5 alongside Lily Tomlin and Jane Fonda. The comedy film portrayed the little-seen struggles of women, and it was a huge success, as was Parton's theme song for it, which earned her an Oscar nomination and became her first song to go number one on the Billboard Hot 100.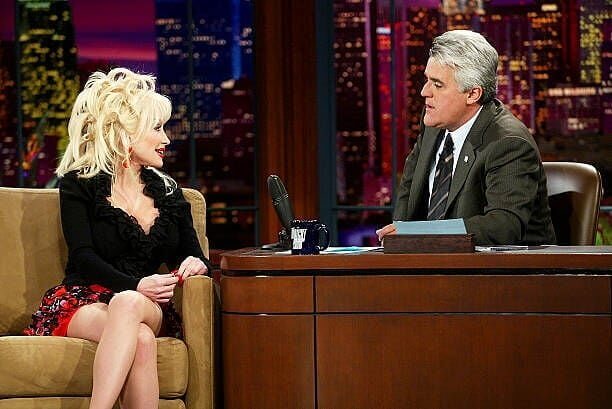 She reteamed with 9 to 5 director Colin Higgins for The Best Little Whorehouse in Texas, in which she starred alongside Burt Reynolds, and she had another hit under her belt. She continued to star in Rhinestone, Steel Magnolias, and Straight Talk, as well as the TV movies A Smoky Mountain Christmas, Wild Texas Wind, Unlikely Angel, and Blue Valley Songbird. She continues to act, appearing in Joyful Noise, and she was the producer and narrator for her biopic Coat of Many Colors on NBC. Most recently, she is the executive producer of the Netflix series Heartstrings, with each episode based around one of her songs.
Gossip Queen
As is the case for any celebrity, especially a beautiful woman, rumors of infidelity abound, and the press is shameless in the accusations they throw around. One alleged affair that was much rumored was with Burt Reynolds when the two were filming Best Little Whorehouse in Texas.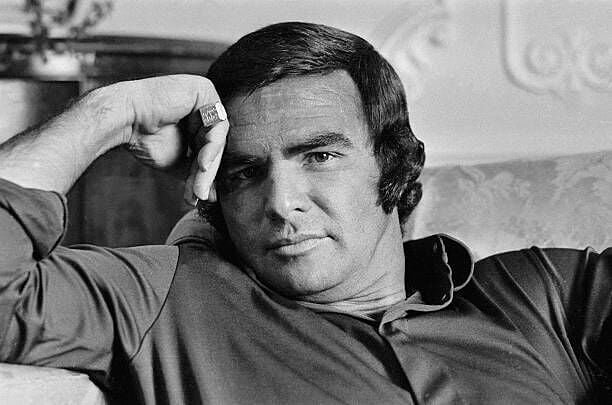 Other stars she has been rumored to be involved with were Sylvester Stallone, Kenny Rogers, and Billy Ray Cyrus. Parton denies all of them and worked up a thick skin for the rumors that spread about her affairs. "Lord, they had me sleeping with everybody – I'd have never got anything done," Dolly said. "And the ones I did sleep with, they don't know about."
An Open Marriage
Parton has admitted to affairs and has said things to indicate that she and her husband have something of an open marriage. As Carl Dean is so media-shy, and Parton has been linked with so many people, the media runs wild with their speculation about the pair. Parton keeps things vague on the subject, however, saying, "People always ask me if I've had extramarital affairs, and you can draw your own conclusions.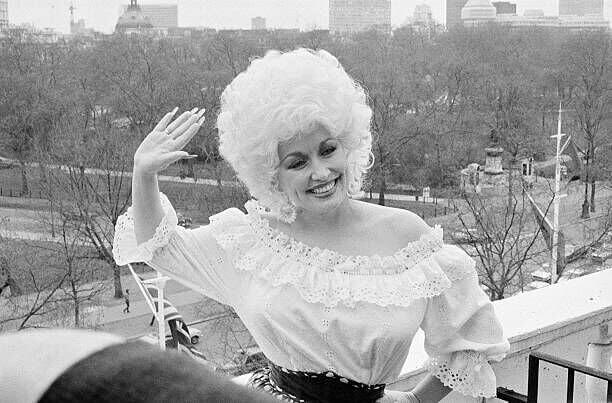 Parton said of her husband, "He seems to know that I'll be back, and that love affairs and relationships are just part of my dealings with people." While she clarified that this was only referring to flirting, she makes many statements like this that seem to hint at more. 
The Real Jolene
Parton had one of her biggest hits with Jolene, the tale of a woman trying to steal away her husband. The name Jolene came from a little girl who was Parton's fan, but the story of the woman is a real one.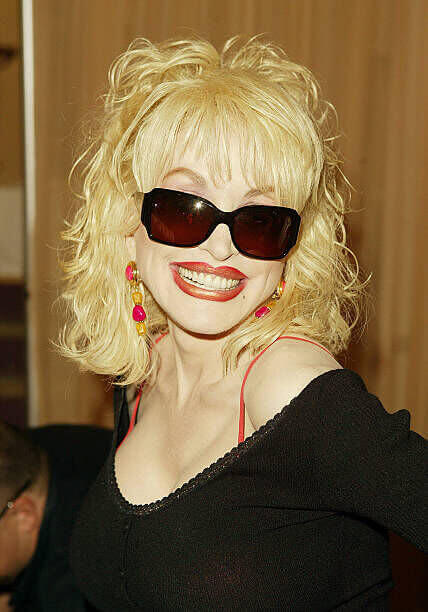 "She got this terrible crush on my husband," Parton said in an interview with NPR. "And he just loved going to the bank because she paid him so much attention. It was kinda like a running joke between us – when I was saying, 'Hell, you're spending a lot of time at the bank. I don't believe we've got that kind of money.' So it's really an innocent song all around, but sounds like a dreadful one."
An LGBTQ Icon
Dolly Parton has become a gay icon, and she has even had an annual "Gay Day" at Dollywood. Her advocacy has made her an enemy of the KKK, who sent her death threats for it, but she has withstood them and proven herself to be a true friend of the gay community.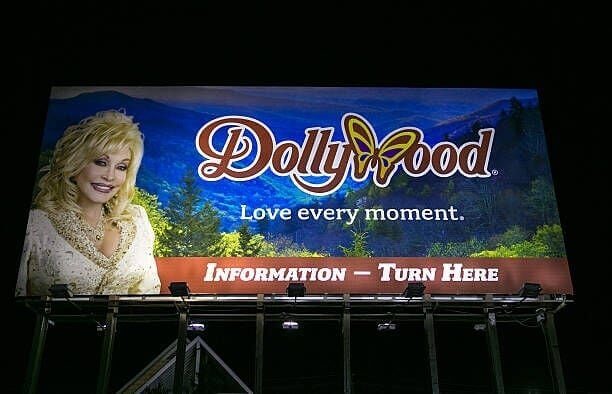 Dolly Parton drag contests are popular, with men dressing up as the country music icon, and one time Dolly decided to enter one herself. She recalled the experience, "At a Hollywood contest years ago on Santa Monica Boulevard where all the guys were dressed up like me, and I just exaggerated my look and went in and just walked up on stage…I didn't win. I didn't even come in close." That's right, Dolly Parton lost a Dolly Parton drag contest. 
Dolly The Sheep
In 1997, science reached a milestone in history when the first-ever mammal was cloned from an adult cell. This mammal was a sheep named Dolly who was created at the Roslin Institute in Scotland and lived for six years before dying, having severe arthritis and lung cancer.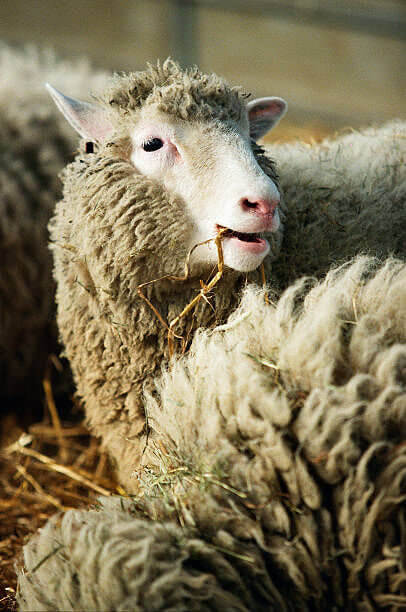 What does this have to do with Dolly Parton? As the research group's leader Ian Wilmut explains, "Dolly is derived from a mammary gland cell and we couldn't think of a more impressive pair of glands than Dolly Parton's." 
The Godmother
Dolly Parton and Billy Ray Cyrus have been friends since they met when he opened for her in the early days of his career. The two toured together, recorded music together, and though they both deny rumors that they were together romantically, they did become family, sort of.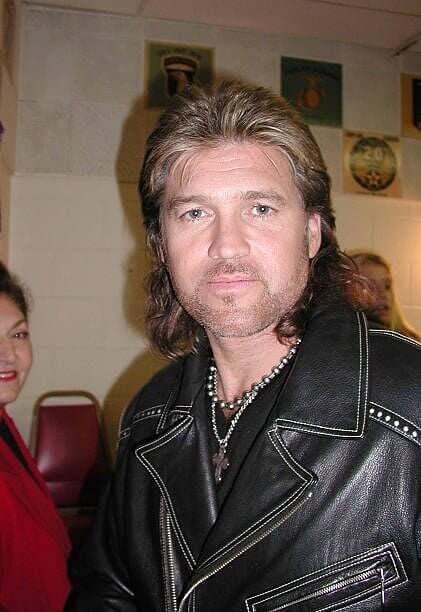 Cyrus made Parton the godmother to his daughter, Miley. Parton has encouraged Miley through her career, and the two even worked together. "I've loved her through the years and watched her grow up, and I've seen how smart she is and how talented she is," Parton said. "I don't think people really realize yet what a great singer and writer she really is. She's just trying to find her own place and wings and learn to fly.
At Home In Her Tour Bus
While many artists may act like divas and demand the largest, grandest, most expensive suite in the hotel, Dolly prefers the comforts of her tour bus. She is fine staying in hotels normally, but while touring, she sees them as pointless.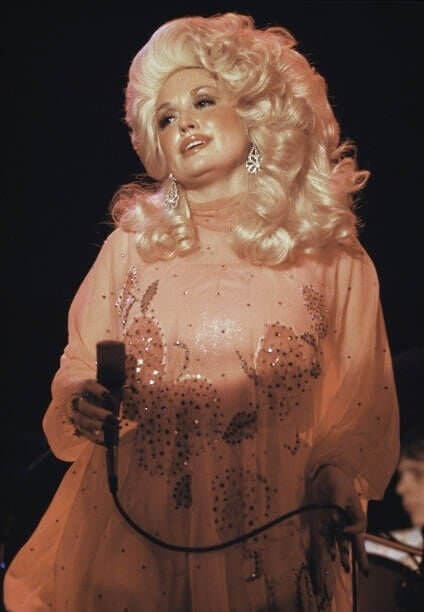 It is unnecessary to constantly pack and unpack when it is easier to just keep to her bus, and there is no extra travel time. As she explains, "We just pull right up to the stage door, pull on up and do our show, get back on, and I go to bed! And roll over to the next show." 
Not A Master of Disguise
As with many celebrities, Parton would desire to go out unrecognized. She would do this now and then by putting on disguises. "I remember once I was going Christmas shopping," she said. "I did my makeup completely different, with dark eyebrows, and wore a short black wig, and wore different clothes than I would normally wear."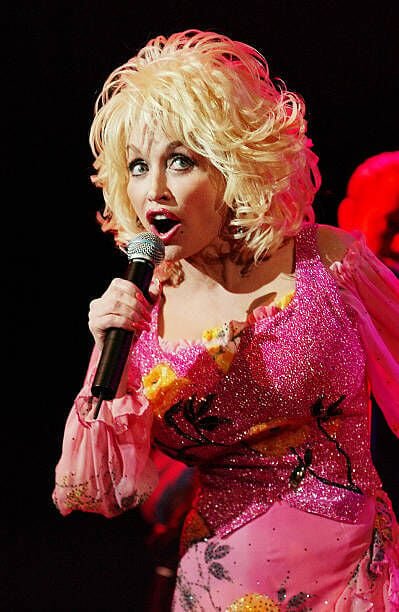 The disguise did not last long, though. "I said something, and this group of kids said, 'You're Dolly Parton in a black wig!'" Now, Dolly has given up putting on disguises, and if she goes out, she does so as herself.
The Famous Hair
Dolly's epic mane is one of her most instantly recognizable features, inspiring as much fervor as her other large features, and Dolly without her big hair just wouldn't be the same. However, the truth is that the hair on her head is not actually hers, and the trademark hair is actually a wig.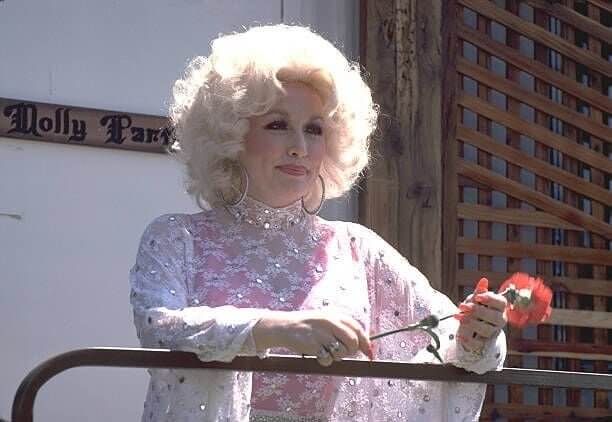 It makes sense, with the amount of styling required, to go for a wig. If she wants it perfect every time, a wig is really the only way to go. But as Dolly has proven, the fake is no barrier to being spectacular.
Childhood Bullies
Though it would not be long until Dolly Parton became well known and much beloved, the young girl who was going around performing would be bullied for her appearing on television. These experiences left an impact on her, and she became an advocate for children and even put out a children's album called I Believe in You.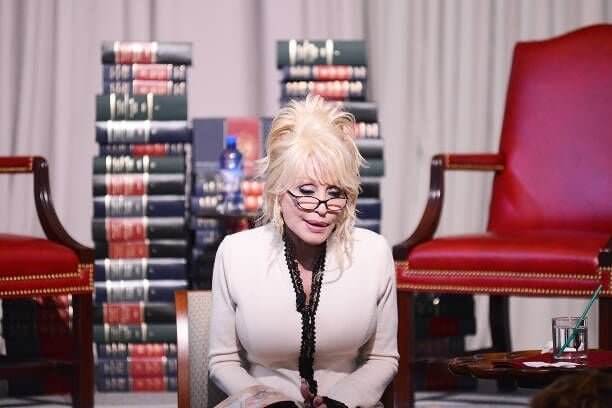 The album had a song called "Making Fun Ain't Funny" which looked at the issue of bullying and advised children to not participate in such acts. She sings, "Don't do this /Makin' someone else feels small to make yourself look big /If you can't be big /Don't belittle someone else /That's not the thing to do." Proceeds from the album went to a foundation for children's literacy that Dolly started called the Imagination Library, which has given over 100,000,000 books to children since its foundation.
A Statue in Her Honor
Sevier County, Tennessee has less than 100,000 people and not much of interest to the average person. It claims to fame is as the hometown of Dolly Parton. Rather than going to the big city and never looking back, Dolly has always given back to where she was from, such as investing in her community with Dollywood, and the town of Sevierville gave back to her with a statue made of bronze that stands proud at the courthouse.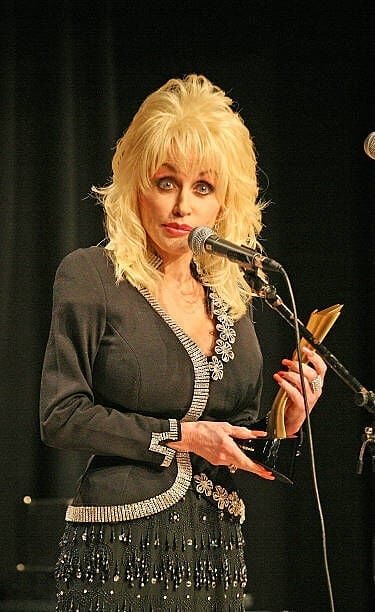 The statue of the region's most famous child was designed by a local artist named Jim Gray, and Dolly helped him by posing for a plaster cast. Put up after Dollywood opened, the statue is a must-visit for fans, and anyone who finds themselves in the neighborhood should come on by and take a snap with Dolly.
Record Breaker
Few women or men have had careers like Parton, and it is not surprising that she has won many records. Among them are the Guinness World Records for most decades with a Top 20 hit on the Billboard U.S. Country Songs Chart (six), as well as most hits on the U.S. Hot Country Songs chart by a female artist.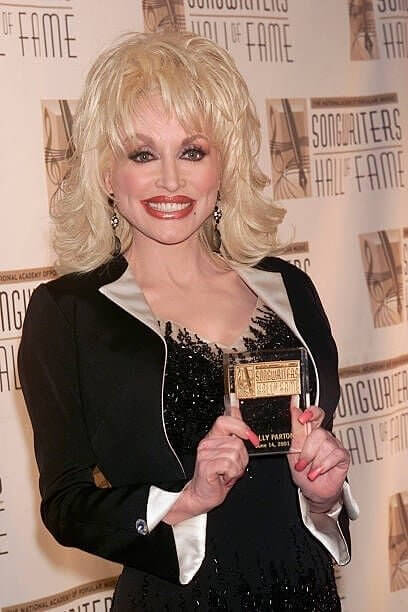 Parton has 74 songs that were top 20 hits, and her preternatural songwriting skills come from her being true to herself. "I've always just written from my heart," Parton says. "I try not to dwell on just trying to be commercial and what's a radio hit. Usually, when an idea hits me, it comes from my heart."