Samantha Sepulveda was born in the Dominican Republic in 1984 and was raised by a single mother in New York City. When Samantha grew up, she joined the police force and became one of the most trusted assets of the Freeport Police Department in Long Island, New York. But her life would take a dramatic turn as her colleagues would one day discover a secret she had been keeping from everyone. This is the interesting story of Samantha's life, her double life, and how she managed to fall in love with two completely different professions.
A Certified Sports Enthusiast
Life in New York was not easy for Samantha. However, after a few months of struggling to fit in, she discovered something that made her fall in love with her new home. In New York, she had access to her favorite pastime, sports.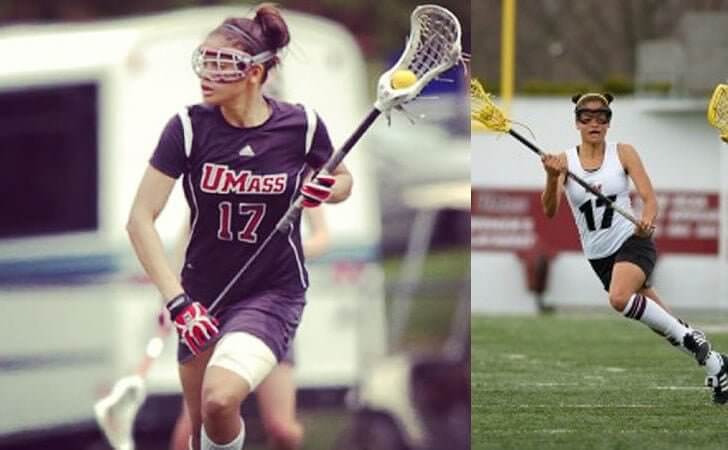 In high school, Samantha learned how to play lacrosse. With a natural strength in athleticism and a rare kind of determination and discipline, she had found her passion. After high school, she was granted a prestigious lacrosse scholarship at the University of Massachusetts, where she earned a Bachelor's degree in management.
Unexpected Career Shift
After college, Samantha enrolled at Hofstra University to obtain a Master's degree in finance. Her educational background coupled with her unparalleled dedication to set her life on the right track would have made it easy for her to land a high-paying job on Wall Street. However, Samantha realized it was not the career she wanted.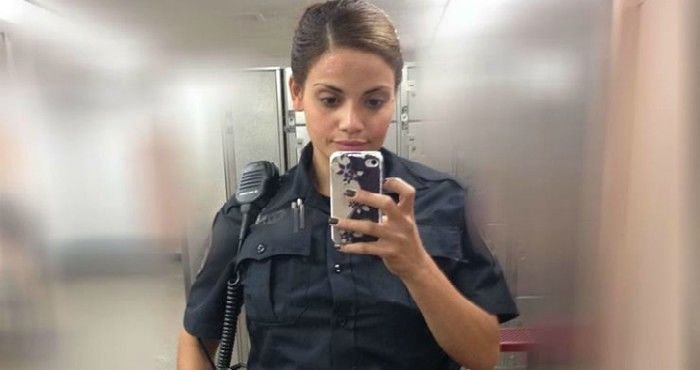 Instead of a corporate professional working in the finance industry, Samantha decided to become a police officer. Her family was surprised by her abrupt decision. Samantha was only five feet two inches tall, not to mention that the field was extremely dangerous.
The Reason Behind the Choice
Although being a police officer was such an unlikely choice for a woman with a Master's degree in finance, Samantha's family soon learned to accept and support her decision. Her mother had always dreamed of a bright and safe future for her daughter, but when she heard the reason behind Samantha's decision she knew no one could change her mind.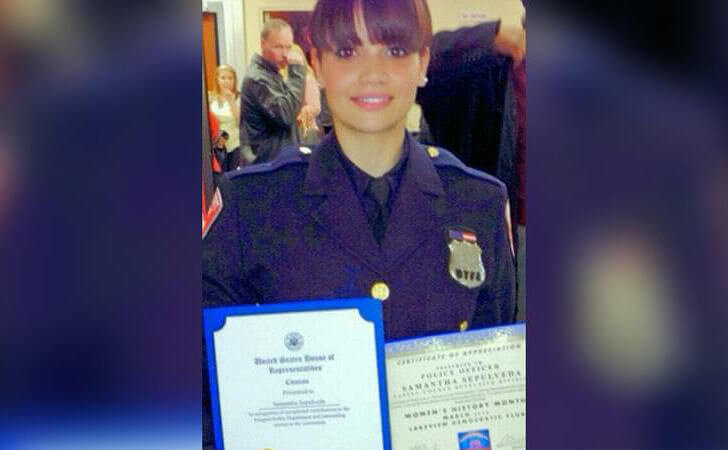 Samantha desired to live a life dedicated to helping others. To her, it was a calling. Despite a lot of discouragement, Samantha didn't stray from her dream. She knew she could make her life more meaningful. With strong determination, she enrolled in the police academy.

Against All Odds
While Samantha was not the first woman to pursue a career in police enforcement, it wasn't easy for her. She was still a woman and despite improvements in our society when it comes to gender discrimination, the struggles that surround a male-dominated field put her courage to the test.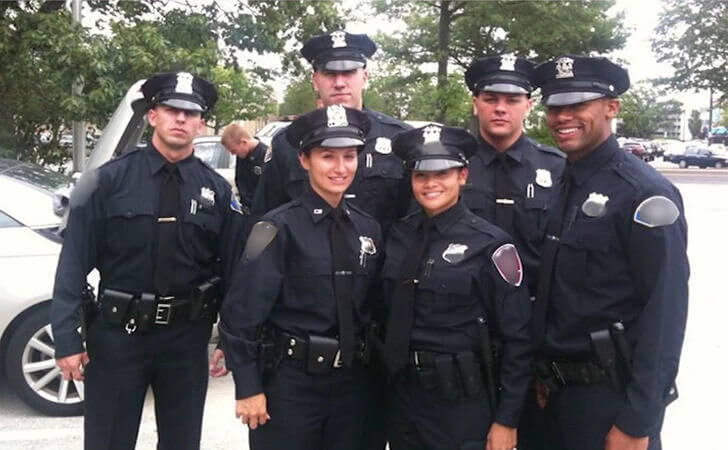 Fortunately, Samantha had been raised by her mother to be a person who does not give up easily. There were times that she wanted to turn away and run. Other times, Samantha would imagine where she would be if she had chosen to pursue a career in line with her education. At the end of the day, she knew in her heart that she wanted to be in the police department.

Always up for a Challenge
Samantha always thought she would soon get used to the demands of her profession. However, it seemed that there was no way to get around it. Being a police officer required her to be extremely physically, mentally, and emotionally fit. She frequently had to be on-call and ready for action, and there were many nights she didn't get a wink of sleep.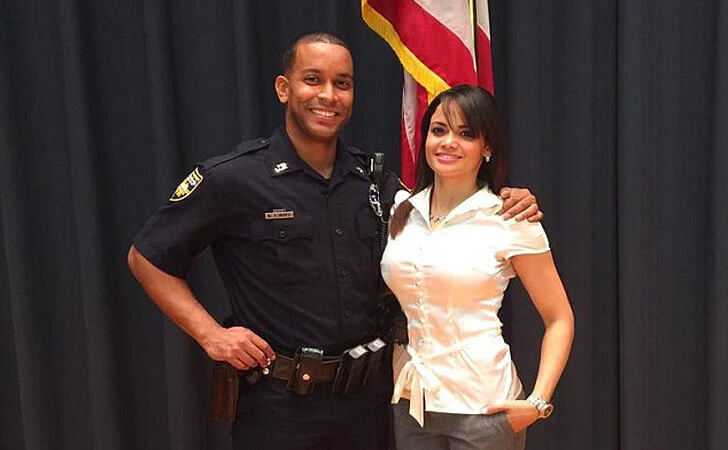 But whenever she wanted to quit, she would think of the reasons why she had enrolled in the police academy in the first place. Finally, after a few years of hard work, her efforts paid off when she became a member of the Freeport Police Department in Long Island, New York.

Building and Developing Her Strengths
Samantha was well aware that she lacked in physical size. However, she didn't let this inherent shortcoming get in her way. She may have been small, but she knew how to hit the gym to improve her strength. Moreover, Samantha had always been a sports enthusiast and could draw on her athletic skills at work. With determination, she knew she could always catch up with her colleagues when it came to physical prowess.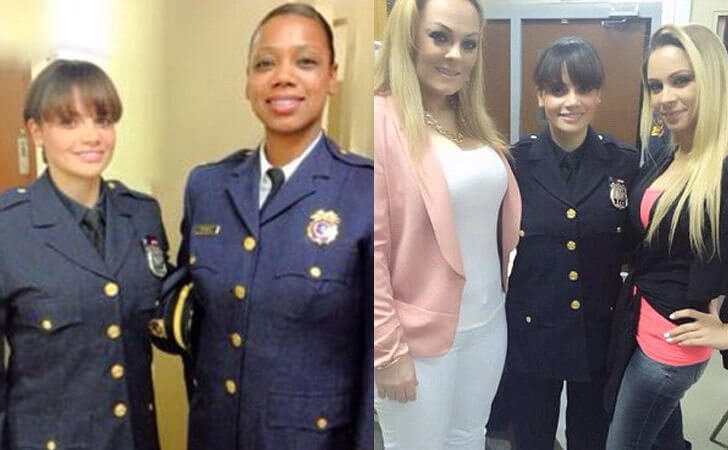 The other factor that made her confident that she was great for her chosen field was her interpersonal skills. Her ability to interact with other people with a calm but powerful demeanor, regardless of the situation, soon gave her a reputation of being a consummate police officer.

Devising a Cover-Up
During her days at the police academy, Samantha had learned a few tactics that helped her lessen the possibility of being underestimated by other people. Some of her female colleagues in law enforcement were already doing it.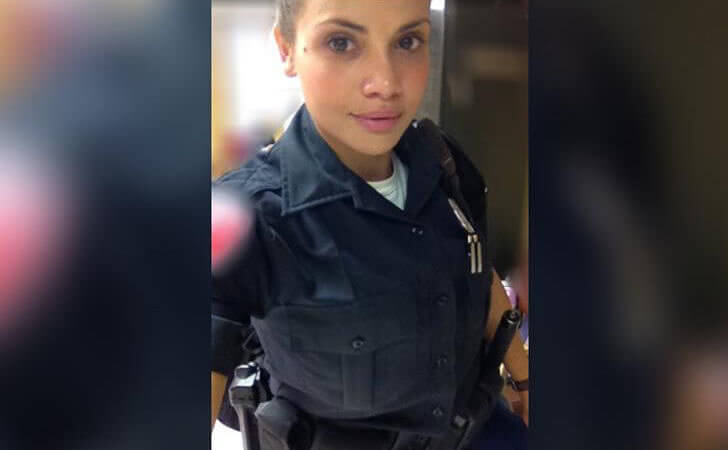 Instead of dressing in a more feminine way, Samantha began to change the way she dressed. Instead of wearing a form-fitting uniform, she opted to wear larger garments to hide her small figure. Moreover, she started to wear less makeup whenever she was on duty. Dressing down her feminine side worked to make her feel less vulnerable.
Reaching Her Goal
For a few years, Samantha dedicated herself to carrying on with her challenging chosen profession. Finally, her unrivaled grit and determination delivered her to the place she had always wanted to be. Her colleagues began to see her as a necessary asset in their department, and they started to take her opinions into account. It was such a rewarding experience for her to be treated as an equal, however, it felt like it wasn't meant to last.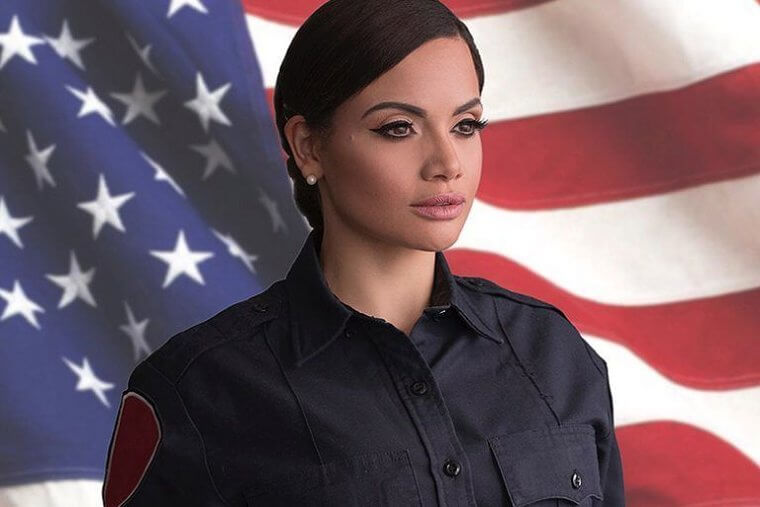 As one of the well-regarded members of the Freeport Police Department, it never occurred to Samantha that all the achievements she had worked so hard on for so long could be easily ruined by another side of her life.
They Began to Take Notice
While any criticism of Samantha's ability as a police officer was diminished due to her consistent effort and dedication, it seemed that it wasn't enough for other people to let her live in peace. Samantha was well aware that she had other things going on in her personal life. What she failed to notice was that her colleagues were already becoming distant at work.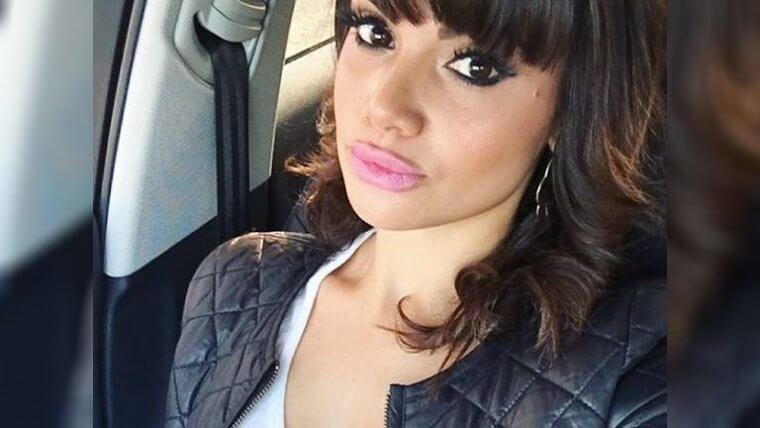 Samantha began to notice the changes in her colleagues' attitudes. They would stare at her whenever she passed by. Samantha could tell that they were having conversations about her behind her back and it was making her feel uneasy. It felt like she had broken some unspoken rule.
The Rumors Might Be True
Although Samantha was feeling uncomfortable that her colleagues were talking behind her back, she knew that she couldn't entirely blame them for their actions. She really was up to something, but in her defense, she didn't feel the need to publicize what she was doing when she wasn't on duty. She thought she could keep her private life private.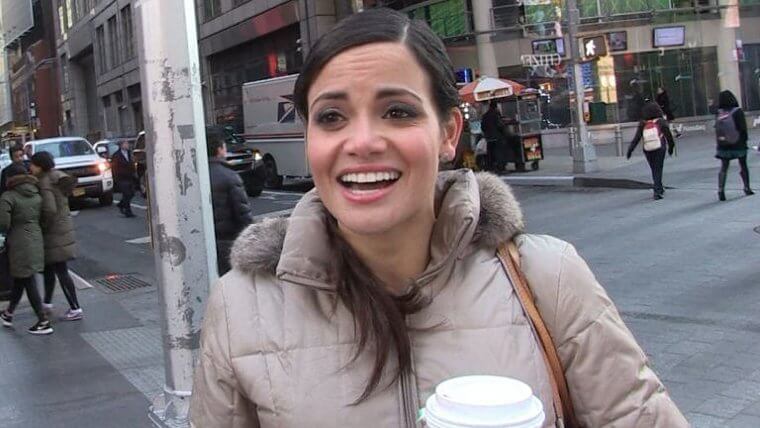 Since she was not yet speaking up about what was going on, she became the center of attention as the rumor mill continued to churn. Unfortunately, she became the topic of water-cooler conversations for negative reasons. They were pretty sure the hard-working officer was hiding something. And they were about to find out what it was. 
The Truth Will Come Out Eventually
At first, Samantha was smartly sidestepping the rumors. She didn't feel the need to provide explanations as she knew that she was still doing her job well. Although Samantha sometimes left her work for days at a time, all of her absences were filed correctly. She also made sure that she had a colleague ready to answer questions regarding her cases.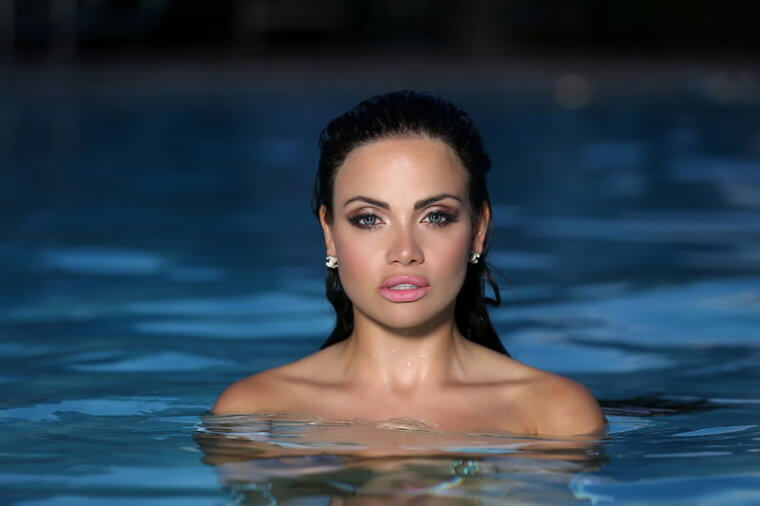 However, when the rumors increasingly become a source of stress for her, Samantha decided that she could no longer keep quiet. Her colleagues' suspicions were wrong, and she felt the need to stand up for herself. It was time to reveal her secret.
The Revelation About Her Secret Job
To stop arousing suspicion, Samantha decided to put an end to their gossip. As a law enforcement officer, she knew her colleagues would never stop with their detective work. She thought it would be better if the truth would come directly from the source to put a stop to all the questions.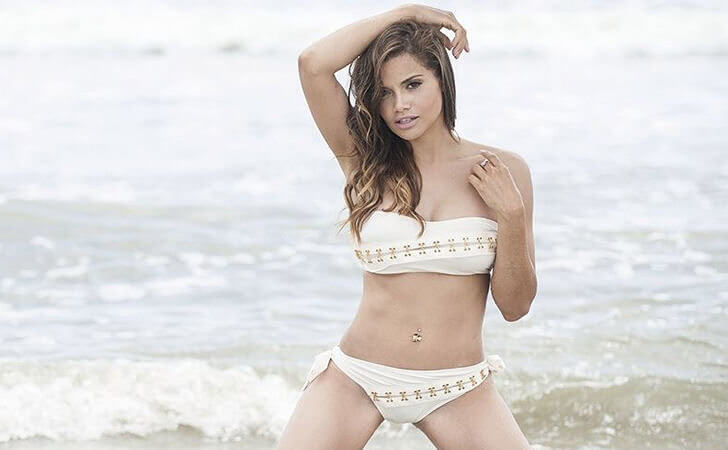 She would never forget the shock on her colleagues' faces when she told them what was keeping her busy whenever she was out of town. It turned out that the police officer was also a model, a lingerie model to be exact. Samantha told them how a lingerie fashion company had invited her to work as a model part-time. As she was telling them, she saw a look of horror on their faces.

A Feeling of Empowerment
Before starting her career as a police officer, Samantha was sure it was her calling. It was the reason why she persevered through her challenges in the beginning. Being a police officer gave her a sense of empowerment which she knew she could use to her advantage to help people.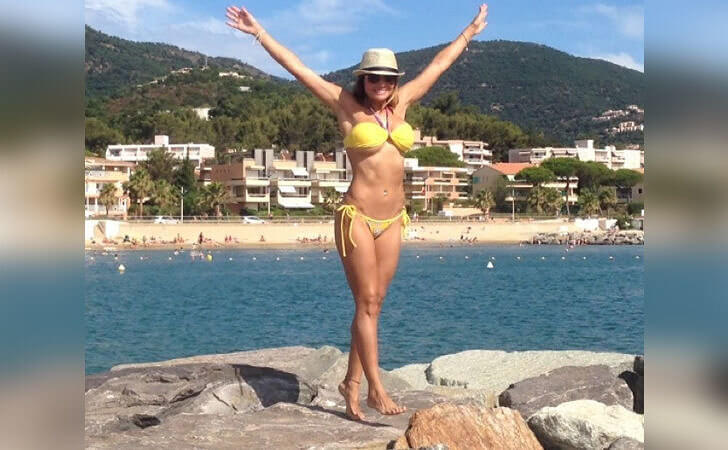 After three challenging years in the law enforcement field, a modeling scout had approached her and convinced her to try the job part-time. At first, she was reluctant, but she went to the audition. She wasn't expecting anything anyway. She had no idea that the modeling job would give her the same satisfaction that her first job gave her.

Falling in Love With Her Second Job
At first, Samantha found it easy to fulfill her job as a police officer and as a part-time model. After all, her second job was not that demanding especially for amateur models like her. She was just treating it as an opportunity to blow off steam from the stresses of her law enforcement job.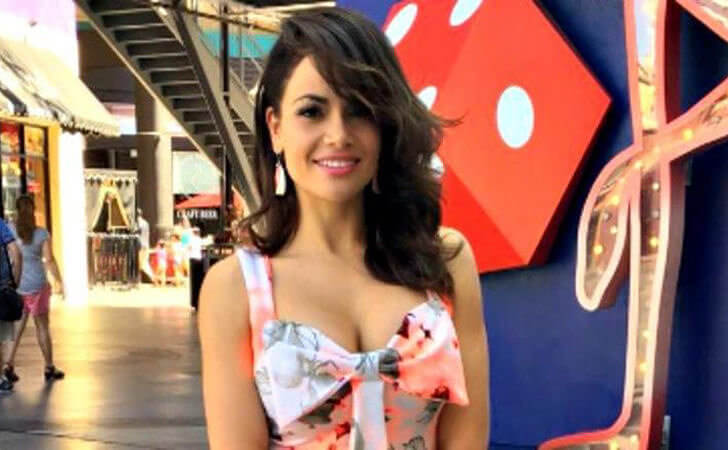 Unlike her police career in which she had invested a lot of effort, modeling came easy for her. It seemed that she was born for it and soon enough, Samantha was getting recognized. She was even building a fan base of her own. Naturally, as she became more successful, larger modeling opportunities came knocking at her door.

Struggling to Keep the Balance
Although she was satisfied being a professional model both for personal and financial reasons, Samantha knew in her heart she just couldn't give up her first love. With the help of her modeling agent, she tried to maximize her tight schedule. While it worked well in the early months, more significant projects soon took a toll on her career as a police officer.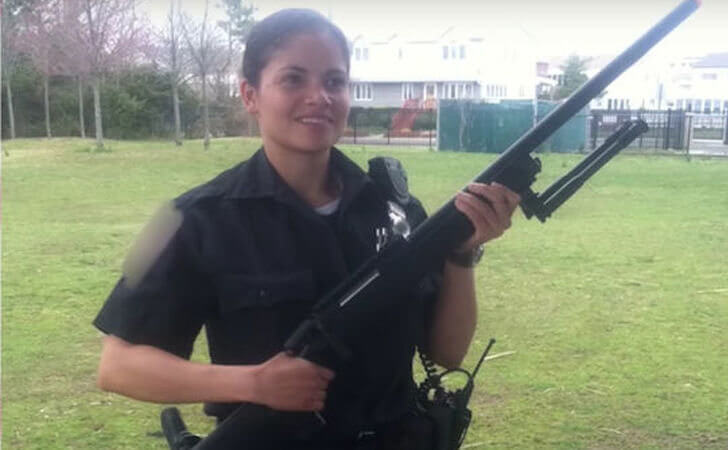 As a requirement for modeling projects, Samantha had to travel frequently. Soon enough, she found it hard to perform both jobs. At the same time, her colleagues at the police station began to suspect that something suspicious was going on. 
Getting Famous
Aside from frequently filing for leave at work, Samantha knew that her career as a professional lingerie model could not be kept secret for a long time because she was gaining popularity. Moreover, her modeling agency had its own marketing team, and her photos and videos eventually circulated in magazines as well as on various public online platforms.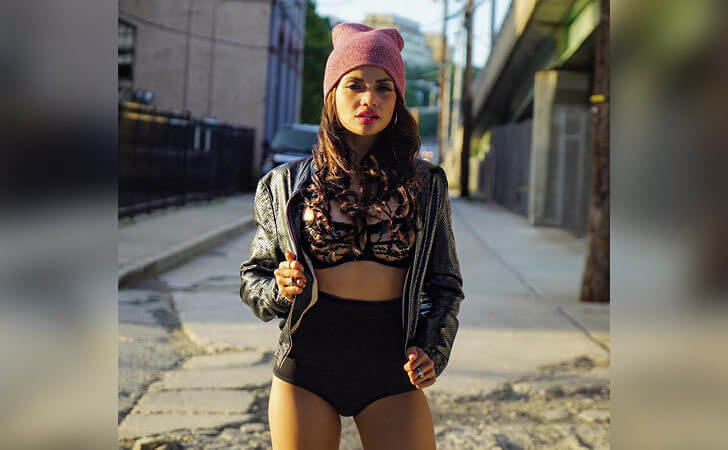 Her fellow officers were trained to investigate. Sooner or later, she knew they would find out. Although there was nothing wrong with her second job, Samantha knew that it would affect her reputation as a police officer. 
Hurtful Reactions
Samantha expected that her fellow police officers would not take the news about her second job lightly. After all, their profession required them to be serious model citizens and lingerie modeling did not exactly fit that mold. Partly, her reputation and integrity were two factors that made her decide to keep her modeling job a secret at first.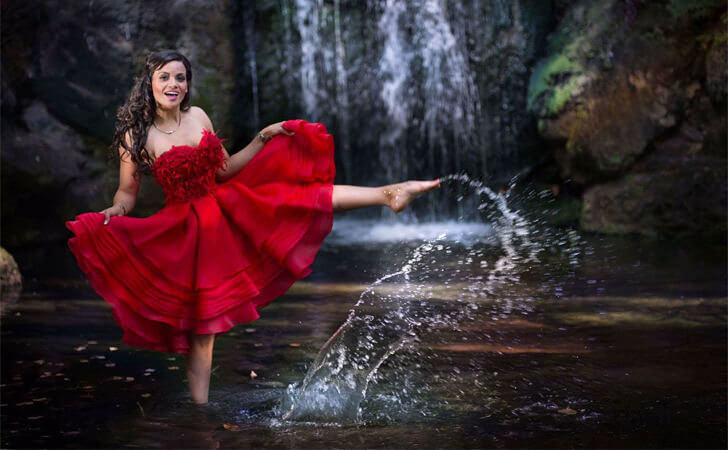 But while she had some fears that she would hear negative things, Samantha didn't expect that she would be actually made fun of for it. Not only did she experience sharp criticisms from some of her fellow police officers, but other people in her life also expressed disgust. That left her wondering – what was wrong with being a lingerie model?
The Ridiculous Double Standard
The negative perception of her second job made Samantha feel sick and disappointed with society as a whole. Although she used her vacation days more often than others did, she was confident that she was doing her job well. She showed up every day on time when she was on duty, and she never missed a meeting or any important gatherings at the station.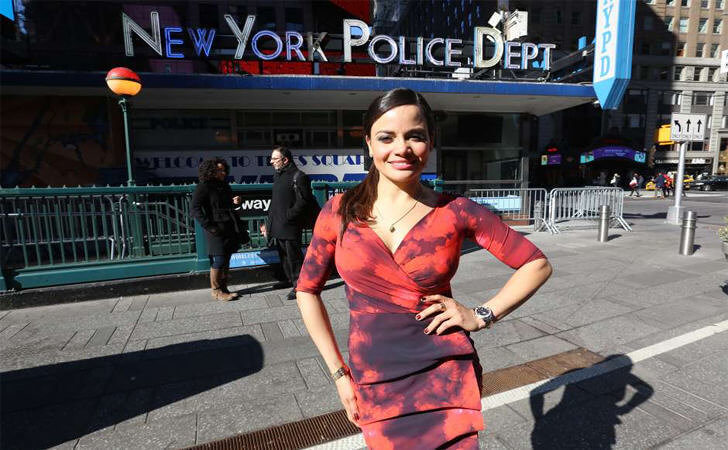 Moreover, Samantha felt it was unfair that she was being mocked for getting a second job that helps her pay her bills. Some people she knew had multiple jobs, and they were not judged for it. Once again, Samantha had experienced the same feeling when she was just starting out in law enforcement: the gender barrier. This time, she felt it was all about double standards.
Standing Up for What's Right
Had she not been a lingerie model, Samantha knew that people would be proud of her. A police officer and a professional model are a rare combination. However, part of her job was to show off some parts of her body. While she saw nothing wrong with it, it became crystal clear to her that people have varying standards and opinions about what it means to make money by showing skin.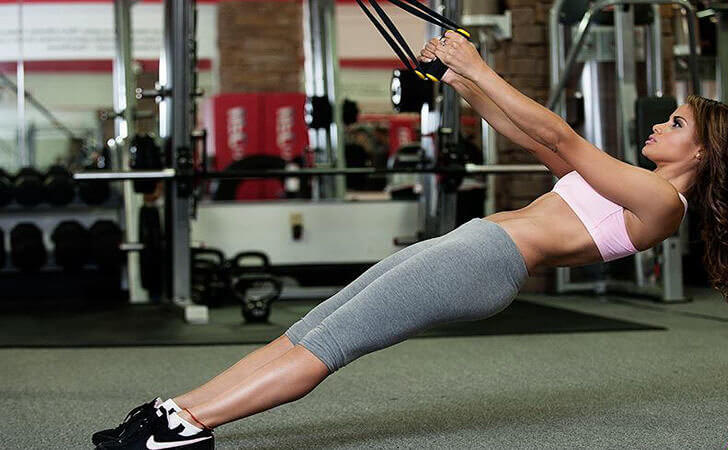 As a response to the stinging criticism, Samantha held her head up high and told everyone that her second job was as decent as any other job in this world. She saw it as a celebration of women's bodies and it gave her a sense of empowerment, inspiring her to become the best version of herself.
Gaining a Massive Base of Supporters
In one interview, Samantha took the opportunity to clear some things up. She stood up for her career choice and responded to the people who were mocking her for following her passions. She left everyone speechless with the line, "If people find it offensive, they can close their eyes!"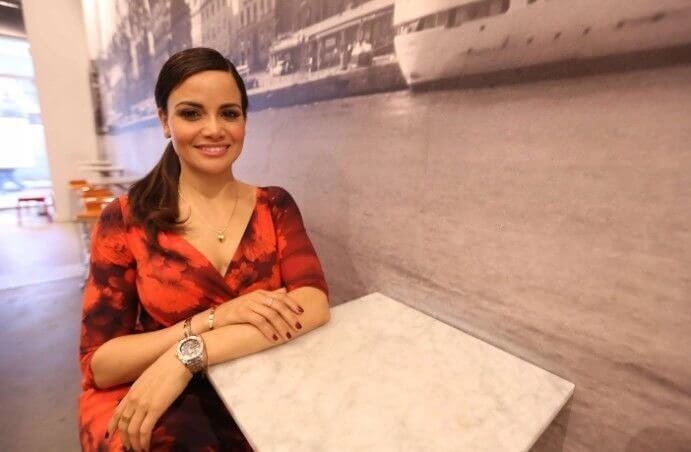 Well, it turned out that the police officer and model had already built a massive fan base on social media. Her Instagram account had over 250,000 active followers. When she expressed her dilemma about society's double standards, thousands of comments expressed support for the model. It was more than Samantha could've ever dreamed.
Never Backing Down
When the truth about her second job was revealed, Samantha felt as if a thorn had been removed from her throat. She had no intention of keeping her modeling career a secret; it just took her quite some time to open up about the truth.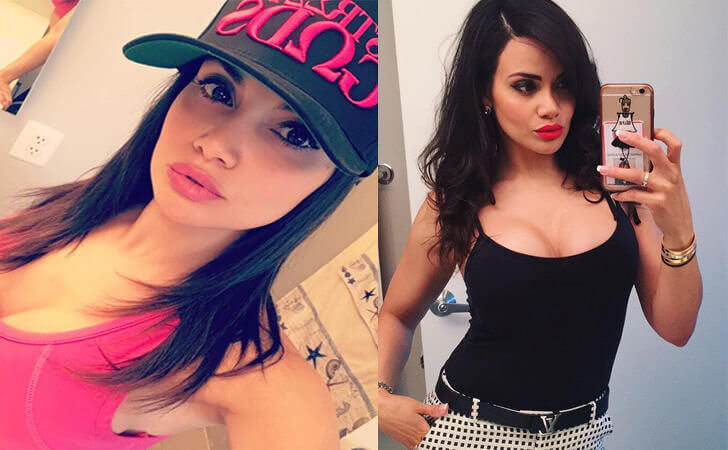 After the big reveal as well as the rollercoaster of ensuing reactions and emotions, the police officer felt freer than ever. There were still adverse reactions coming in from time to time, however, she chose to focus on the positive things. Not all people were given the opportunity to protect the people of New York while still being able to rock the lingerie modeling industry. She worked hard for her two careers, and no judgment could make her quit.
Not Afraid To Empower Her Female Colleagues
Samantha is apparently not satisfied with fighting double standards, she had also recounted situations when, in her opinion, women cops tend to do better than their men colleagues. During an interview, Samantha remarked that sometimes suspects react better to a woman cop, and are more willing to cooperate.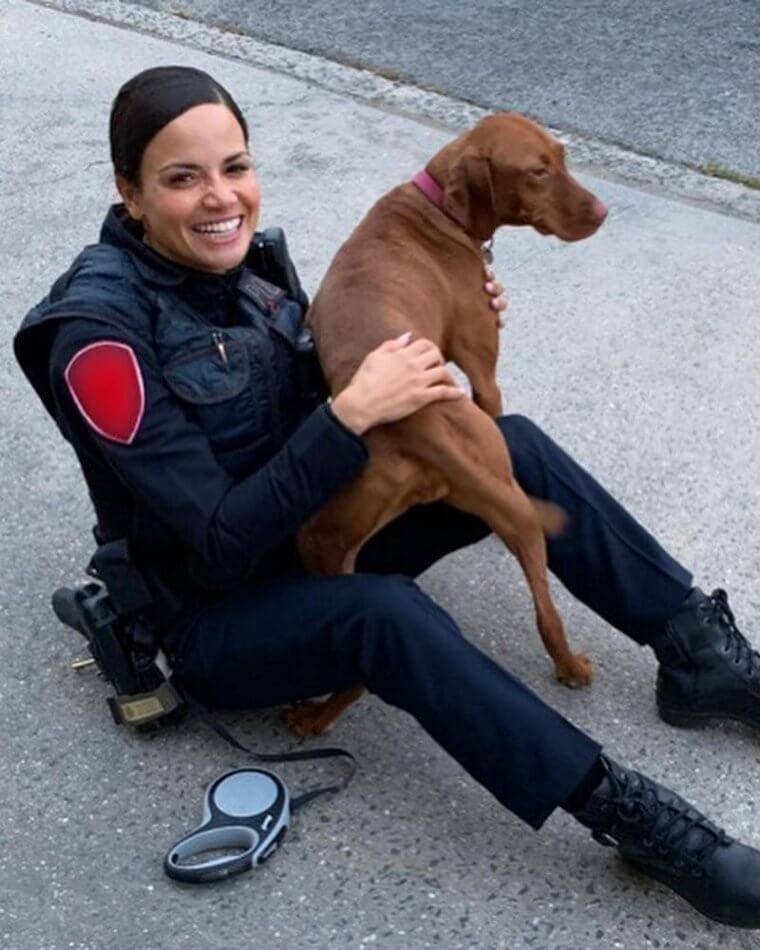 She recalled that, in one of her interrogations, she has had "the baddest dudes crying in a cell," since, according to her "they just wanna talk. Samantha also assured the interviewer that when push comes to shove, she definitely has no problem defending herself again aggressive suspects. 
On Her Path to Success
After her battle with society's double standards, Samantha became more popular than ever. Professional models expressed their support, especially those women who worked in the lingerie modeling field.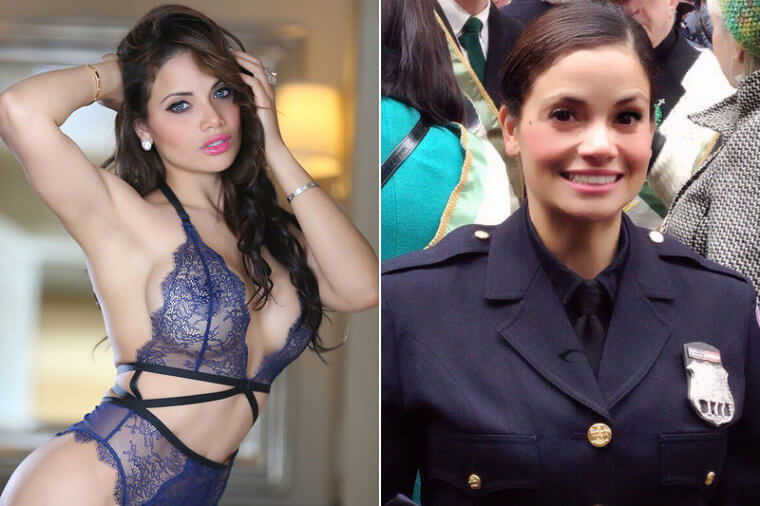 Samantha was soon featured in a prominent men's magazine, Maxim. Being featured in Maxim made her realize that she was indeed on the right track. With all the blessings life had given her, Samantha knew that she had no time for negativity. Instead, she focused on thinking of ways she could give back even more to the community.

Sharing Her Success Story
Having proved that determination, discipline, and hard work can take a person to the path of success, Samantha felt inspired to share her success story with others. She had been through a lot of struggles, but she managed to emerge victoriously. She wanted every woman to know that everything is possible as long as they put their heart and mind on their goals.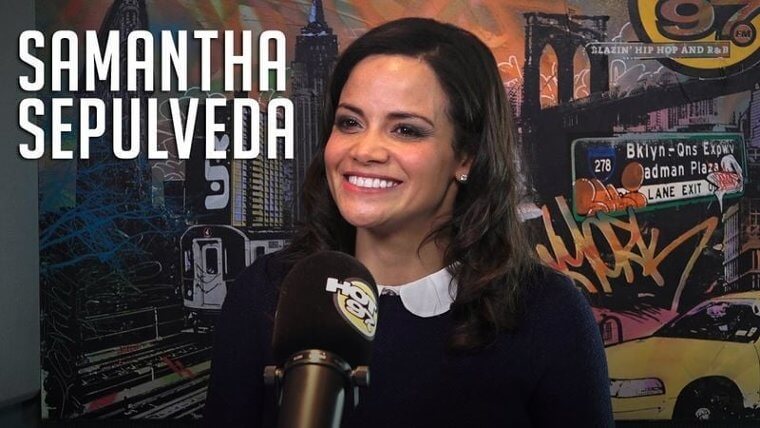 As a way of giving back, Samantha decided to put her story in writing. The book is titled American Beauty, and it is filled with her honest testimony where she reveals everything about her career as a police officer. From the challenges to the fulfillment she got from being able to serve her community and make a difference, Samantha bares all in hopes of inspiring other women who are being told to change who they are.

This Escaped Prisoner Gets Caught Leading a Double Life 40 Years Later
The year was 2015, the month was January, and Cheryl Love was about to make herself tea. This was part of her morning routine. Her husband, Bobby, was still fast asleep in their bedroom when she heard a knock at the door. "I opened it slowly and saw the police standing there," Love said in an interview with Humans of New York.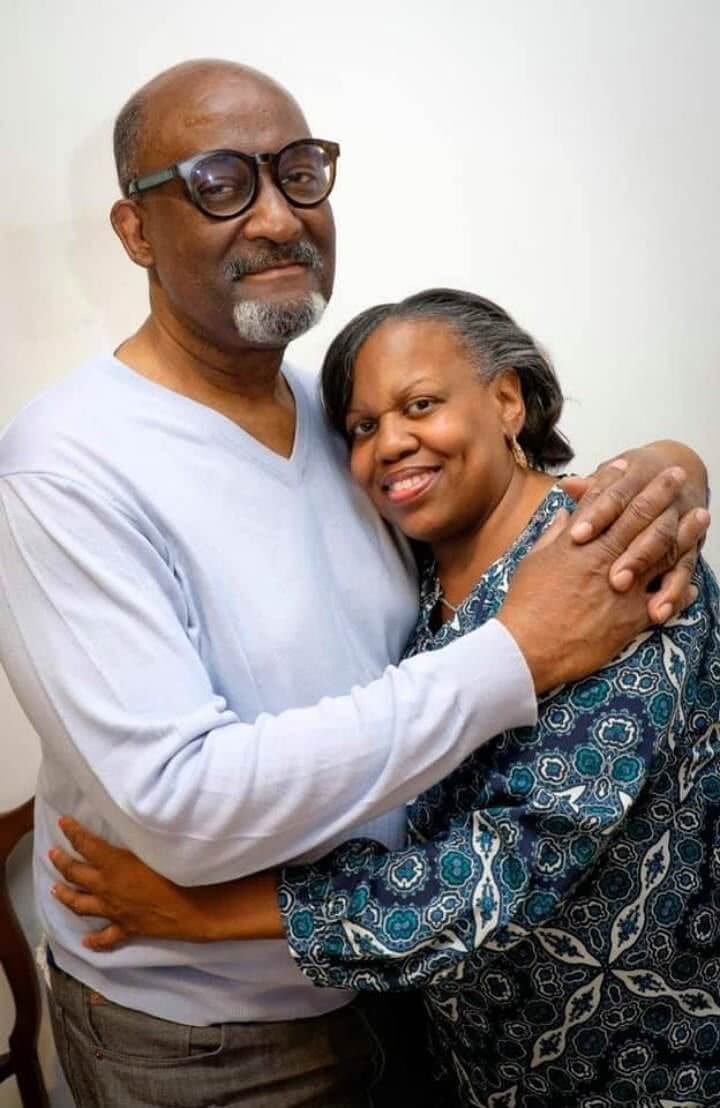 "At first I wasn't worried," she continued. Their next-door neighbor was known to be a "crazy lady" and police officers often came and checked in on her. Cheryl assumed the police were simply knocking on the wrong door. "But the moment I opened the door," she said, "twelve officers came barging past me." She had no way of knowing at the time, but Cheryl's life was about to turn upside down. 
"What's Your Name? "
"They went straight back to the bedroom, and walked up to Bobby," Cheryl said as she recalled vivid memories of those distinctive FBI letters glaring out from the back of their jackets.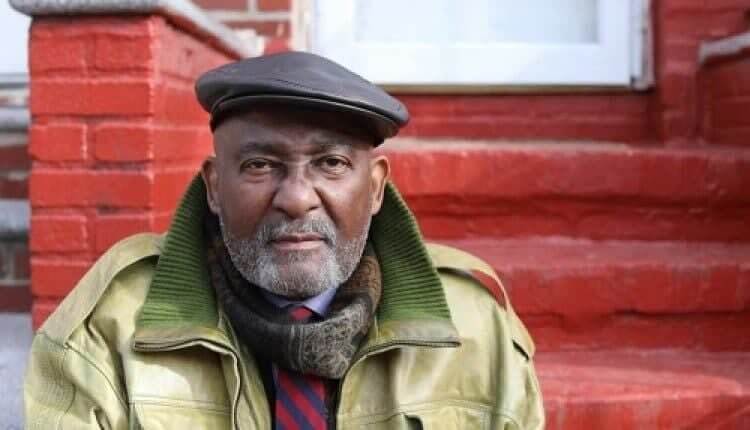 Cheryl overheard the officers interrogating her husband. "What's your name?" "Bobby Love," her husband answered. "No, what's your real name?" Love's husband whispered in such a soft voice, she couldn't catch his answer. "You've had a long run," the officers responded. The next thing Cheryl knew, Bobby was in handcuffs and being rushed out the door. Cheryl begged to know what was wrong. "This goes way back, Cheryl. Back before I met you," he called over his shoulder as he was hustled out of their home. 

Walter Miller's Story
Walter Miller (aka Bobby Love) grew up in the sixties in North Carolina. He described his childhood as "pretty normal," but he grew up poor, and his mother struggled to make ends meet. With eight children to care for, she barely had enough to support all of them. It wasn't surprising that Walter began feeling neglected.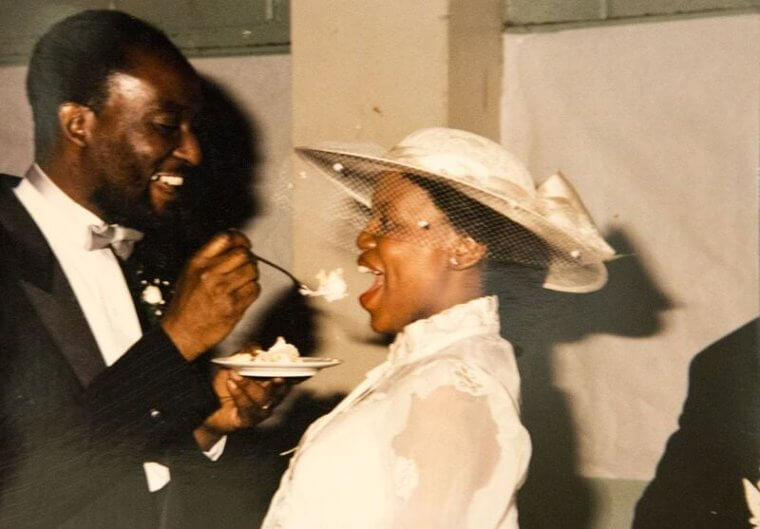 His run-ins with the law started when he attended a Sam Cooke concert. "The crowd was really moving because it was dance music. And Sam Cooke didn't like that. He kept telling people to sit down. And after only two songs, he walked off the stage," Walter said. He yelled profanity at the stage and was subsequently arrested for misconduct. "Things went downhill pretty quickly after that," he said.
Getting More Familiar With the Law
The incident at the Sam Cooke concert happened in 1964 and Walter soon developed his own record of misbehavior. Things worsened rapidly for him. "I got into all sorts of trouble," Walter admitted.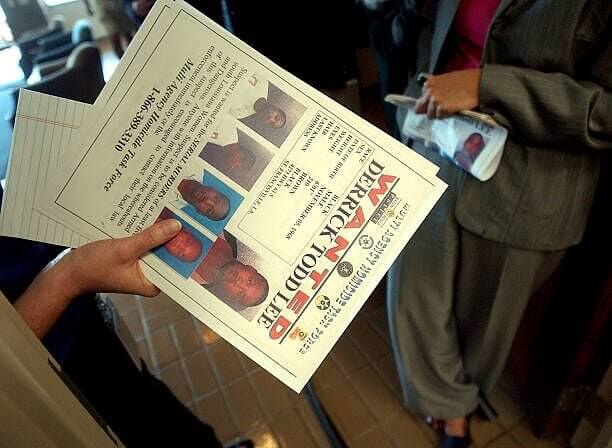 "I lifted purses from unlocked cars, I was stealing government checks out of mailboxes, I got bolder and bolder," Walter said. When he was caught stealing from the band room at his school, the young delinquent had to face the consequences of his petty crimes. He was sent to a nearby juvenile detention center.
Juvenile Detention for Young Walter
"I hated everything about that place," Walter recalled years later. One moment he was enjoying his youthful freedom, the next, he was living a life of strict code and conduct. He complained about everything in that place, but it was the violence that really got to him.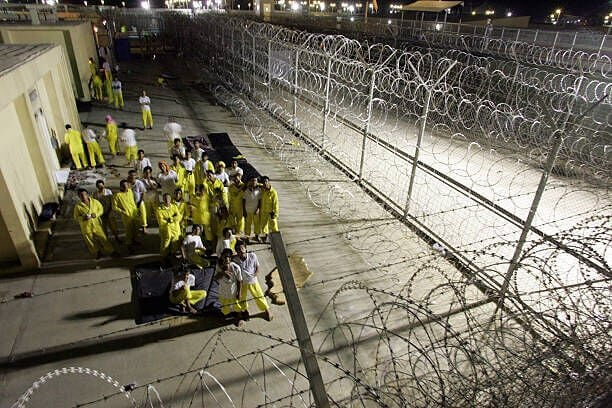 Other young delinquents in the place were far more violent than he was. "I still have scars from all the times I got beat up," Walter said years after he had left the center. He used to hear the train whirl past every night as he fell asleep, and with its comforting noise came dreams of leaving the center. Walter wanted to get out. He just needed to think of a solid plan. 
The Great Escape
The nightly sound of the train was a haunting reminder to Walter of the things he was missing out on. "I always wanted to know where that train was going," he said. His time at the juvenile center was testing his patience, so he watched for a chance to escape.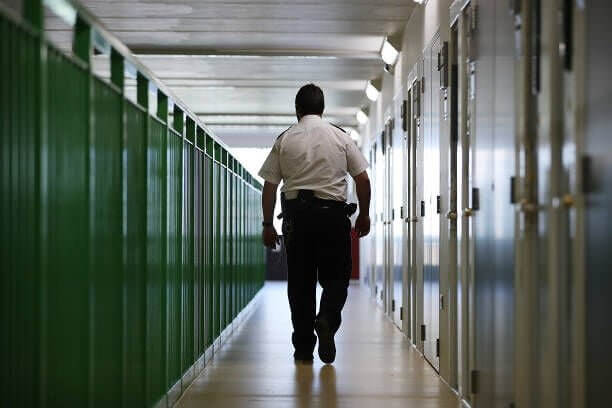 Walter's golden opportunity came one night when the night guard stationed by the exit doors turned his back and checked the time. Walter saw his chance and made a run for it. "I ran out the back door – toward the sound of that whistle. And that was the first place I ever escaped from," he said. It wouldn't be the last. 
Towards the Train Tracks
Walter ran towards the tracks and did something he had been dreaming of for months. He wanted to see where the train led. He followed it out of North Carolina and bore down on Washington, D.C. For the first time in months, he felt like things were finally looking up.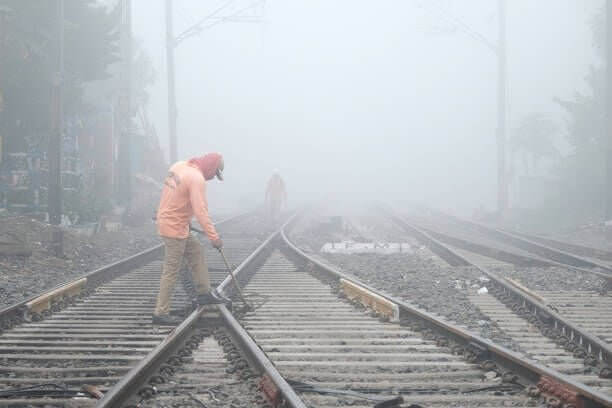 As luck would have it, Walter had a brother living in D.C. He stayed with him and enrolled at a local high school. He began attending classes and even played baseball with friends. Unfortunately, Walter started hanging out with "the wrong group of kids." His life was getting set to change once again. 
Bad Influence From the Wrong Crowd
This group of new "friends" got into more serious crimes than those Walter had previously been involved in. They had been robbing banks and so far had never been caught. Their trick was to drive down to North Carolina to do the deed because the security there was more relaxed.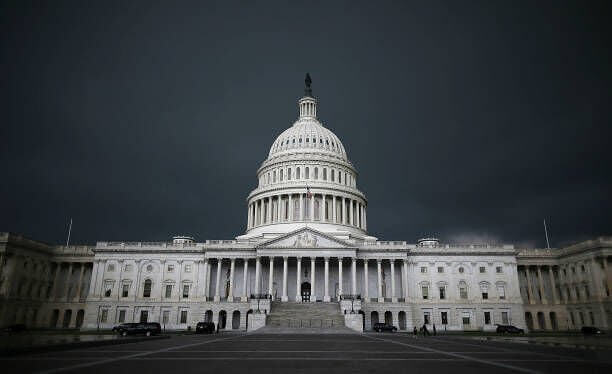 Walter and his friends got away with many heists. "After every score, we'd hand out on the strip at 14th and T [Streets], and act like big timers. We felt like gangsters." In a moment of honest reflection, Walter admitted: "I have nobody to blame but myself. I just enjoyed the feeling of having money." He would soon see that he wasn't so lucky after all. 
Caught at the Bank
Walter and his friends conducted several successful bank robberies. However, in August 1971, they were finally caught. Their operation backfired on them when they decided to rob a bank that had a silent alarm system. The bank teller was able to use this system to alert the police without Walter or his friends noticing.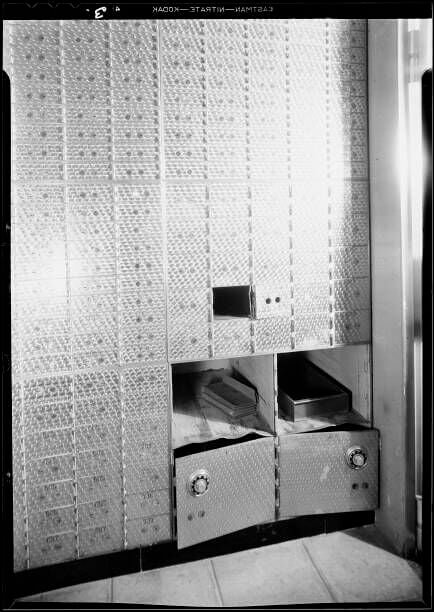 Upon leaving the bank, Walter discovered the police were waiting for him in the parking lot. "I tried to get away, ducking and weaving, running through cars," he said. However, this behavior only led to him being shot and caught. Still, this indomitable young man was going to find a way to flout the system once again.
Inmate No. 0283128
Aside from this last failed robbery, Walter was found guilty of one other. His sentence? 25-30 years in prison. As if things couldn't get any worse, Walter learned that his mother had passed away. This was a devastating blow to him, and he vowed to turn his life around.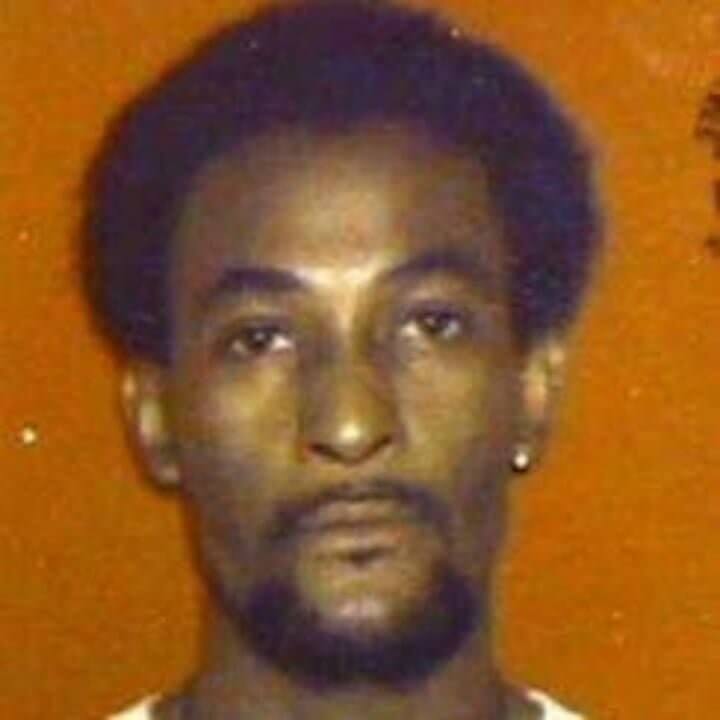 Walter made several appeals, but none were successful. By this time, he had already gotten used to spending time behind bars. Still, he wanted a better life for himself, so he hatched a plan to be transferred from a maximum-security prison to a minimum-security facility.

Transferring Was His Hope
Walter wanted to make positive changes in his life. "I became the perfect inmate," he said. "I never had a mark on my record." His good behavior earned him the privilege of being transferred to a minimum-security facility.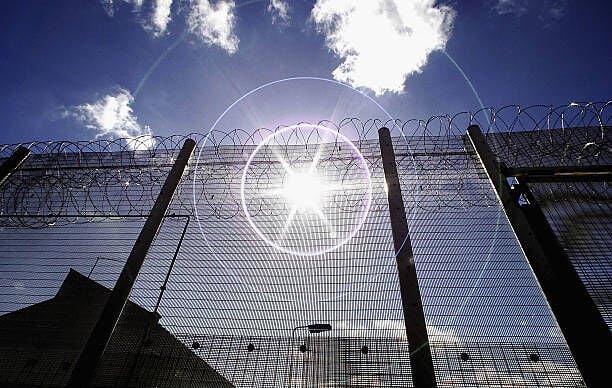 This new locale was a fresh start for Walter. It felt like "camp" compared to his previous facility. Though there were still towering walls and fences and guards on duty, inmates had more freedom to do pleasurable things. They were afforded calls to family and loved ones and were allowed to walk outside. Walter even had the chance to host his own radio show. At that time, he had no plans of escaping. But things were about to change.

Spiraling Downward
Things felt relaxed for Walter for the first time in years. He was thoroughly enjoying his time as a radio show host, and his time at the minimum security system was the best he had felt thus far. But things took a turn for the worst when a fellow inmate shouted profanities at the prison captain. The captain assumed it was Walter, and things were never the same after that.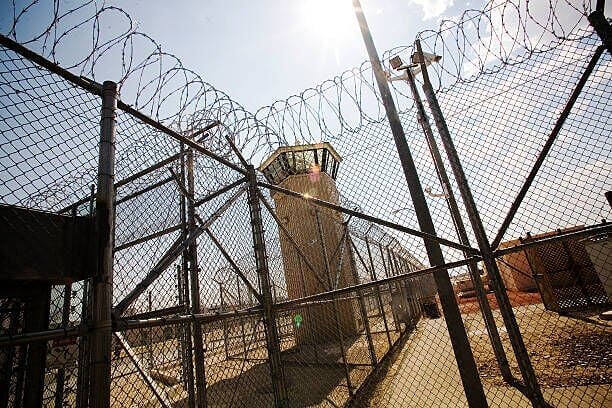 The captain kept on calling Walter out, regularly writing infractions. "The negative reports kept piling up until I was one mark away from being sent back up the hill," he said. He didn't want to leave, and he knew his only hope was to escape. 

A New Opportunity for Walter
Because of the pile of negative reports against him, Walter was given one of the toughest (and worst) jobs in prison. He was assigned to clean roads with a few fellow inmates. He had to wake up much earlier than the rest of the prison population, ride a bus to Raleigh, and pick up trash along the road.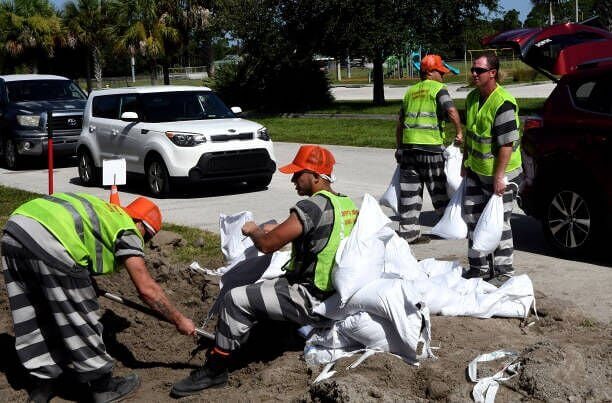 "It was awful," he recalled. "People would be throwing hamburgers and milkshakes at you. And it was almost winter, so it was starting to get cold." Despite these dire conditions, Walter saw this as an opportunity to plan his next escape. "That's when I started planning and plotting," he said.
How to Escape
To fund his grand scheme, Walter began saving up his money. He also started to take note of small details. He noticed that the guard stationed at the door on Tuesdays was lazier than the rest. He didn't give any of the inmates a pat-down, letting them leave the facility and head to the bus with no idea as to whether they were carrying anything they shouldn't have.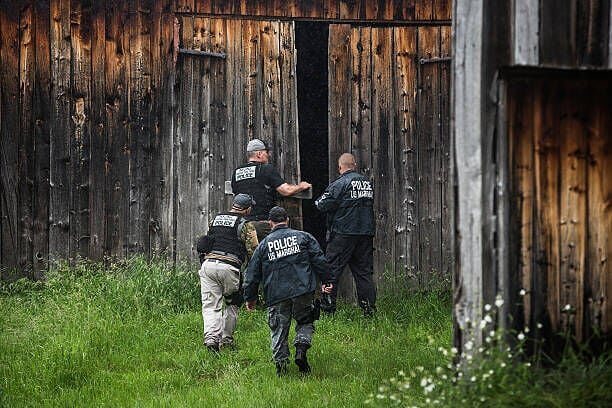 Walter also noticed that on their way out they would always stop at a certain intersection that had a wooded area right beside it. The crafty young man spent months collecting information to ensure his plan would be a success. Then, one Monday night while watching TV, Walter made his final decision. "That was going to be my last night in prison," he said. 
Slippin' Away
The following day (a Tuesday), the lazy guard was stationed at the door. Walter was prepared for his big escape. He had cleaned out his locker and had the civilian clothes he was allowed to wear for his radio show underneath his prison suit. Everything was set.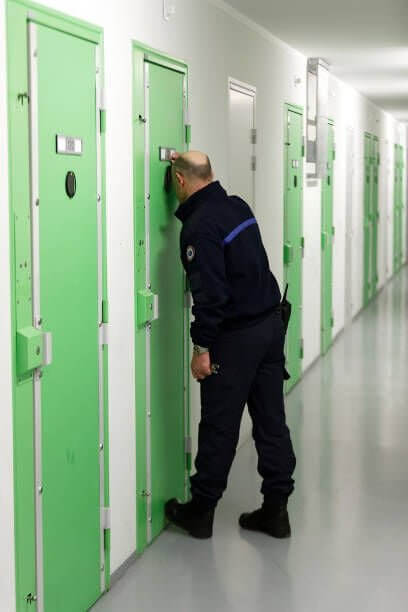 Walter made sure to sit at the very back of the bus where the emergency exit was. "As we slowed down for a stop, I swung open the back door – and I was gone," he said. He stripped his prison clothing right away and ran deep into the woods. The sounds of police sirens faded into the distance as he ran. 
"Keep Going, Keep Going"
"I could hear the alarm blaring behind me, but I didn't look back," Walter said. When he felt safe enough to let his guard down, he began to inquire about where the nearest Greyhound station was. "Keep going," was the reply.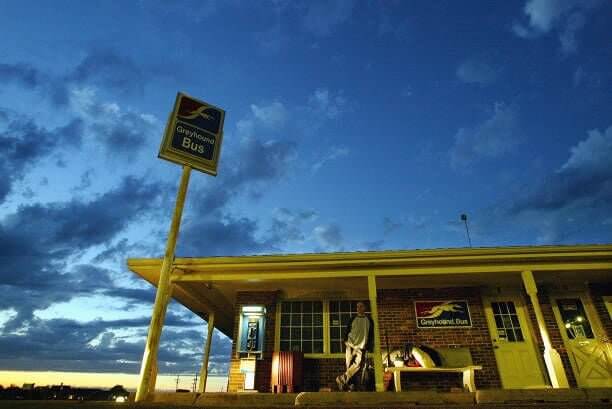 A kind stranger was nice enough to lend Walter some money to buy a one-way ticket to New York City. As he settled into his seat, the woman beside him turned to strike up a conversation. "She asked me my name. I thought for a moment, and said: 'Bobby Love.' And that was the death of Walter Miller." This was it. Walter was about to start a brand new life. 

A New Identity
Walter arrived in New York City in November of 1977. He was now known as Bobby Love and he couldn't wait to start his new life. What little money he had left he spent on a motel. Pretty soon though, his money ran out. With that, Bobby was homeless and living on the streets. Even then, he was determined to make this new chapter of his life a success.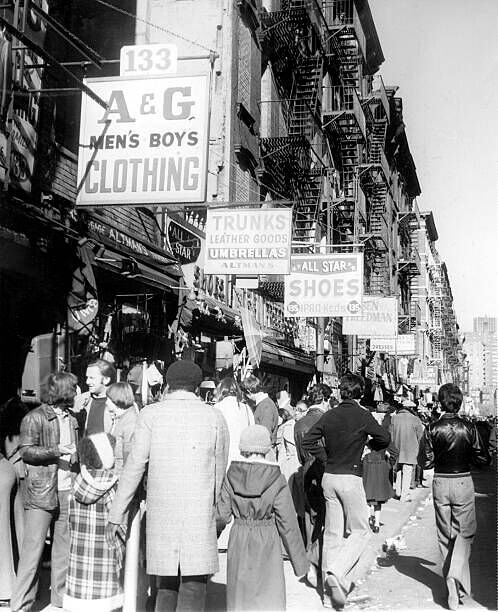 Bobby was lucky to get a new social security number and other important documents like a driver's license. He then began hunting for work. He stayed at $8-a-night motels to keep expenses at a minimum. Little did he know something was brewing that would change his life forever. 
When Bobby Met Cheryl
Bobby was able to find a stable job at the cafeteria of a Baptist Medical Center in Brooklyn. There, he met a woman named Cheryl who would eventually become his wife. Their first date consisted of a movie and a concert: Purple Rain from Prince and Gladys Knight and the Pips, respectively.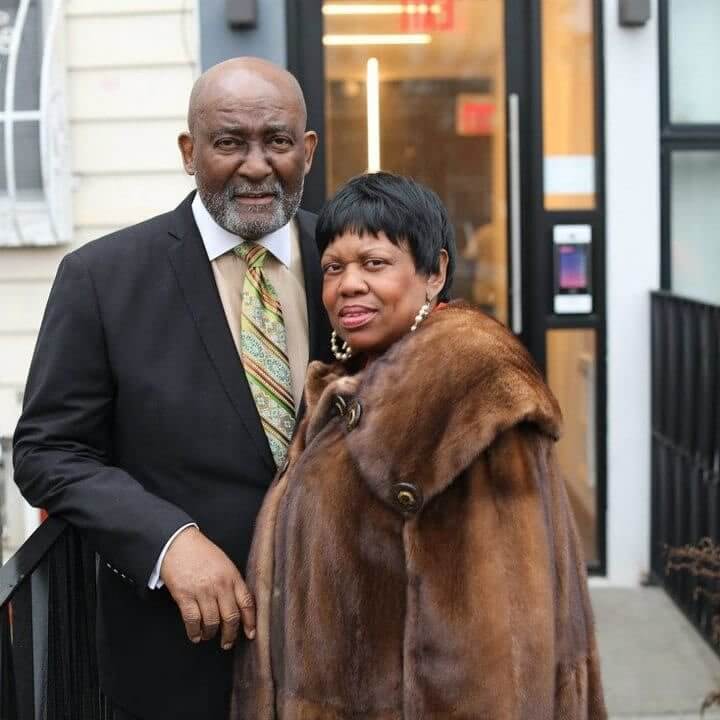 Cheryl stood out to Bobby the moment he met her. "Cheryl was innocent. The opposite of me. And that's why I was so attracted to her," he said, "Cheryl was soft. Almost in a naïve way." Bobby was tempted to build a life with her, even though he knew it would be a risky move. He was well aware that at any given moment, the police could arrive and his new life could come crashing down. 
A Whole New Life
The two wed on March 30, 1985. Bobby was 34 years old while Cherly was 21. They welcomed their first child, a daughter named Jasmine, soon thereafter. A couple of years later, another daughter, Jessica, came along. Finally, 11 years later, twins Justin and Jordan were born.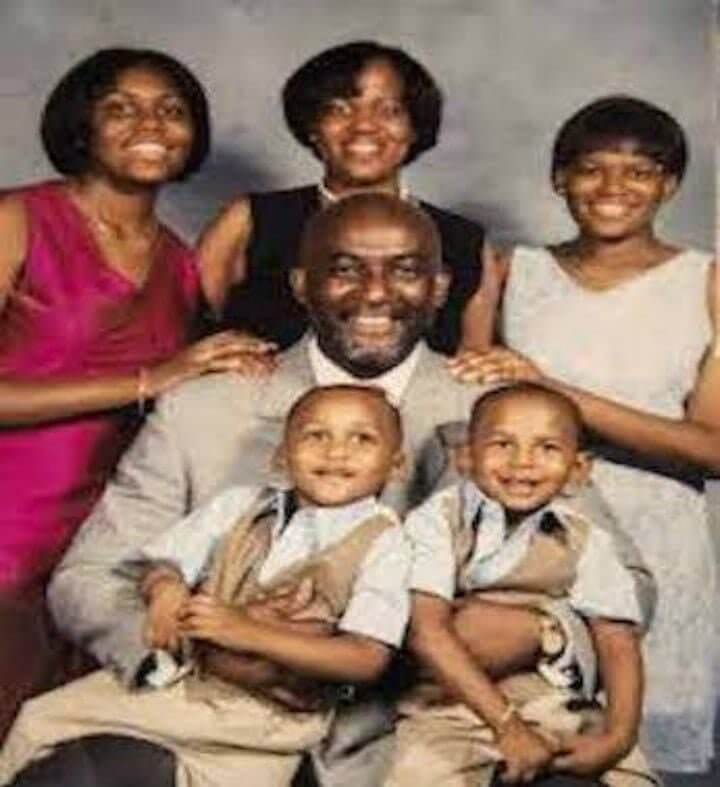 Bobby worked two jobs to keep the family afloat, even going as far as cutting his sleep to just two hours a night. He was active in church, volunteered, and participated in community activities. Bobby's life couldn't have been happier, yet the weight of the past was pressing down on him. 
A Secret to Share
Bobby was tempted to share his past with his wife, but he felt that he couldn't risk it. Cheryl was a religious woman who would most likely try to convince him to turn himself in. He couldn't let his new life go, but he was still communicating with some relatives back home in North Carolina.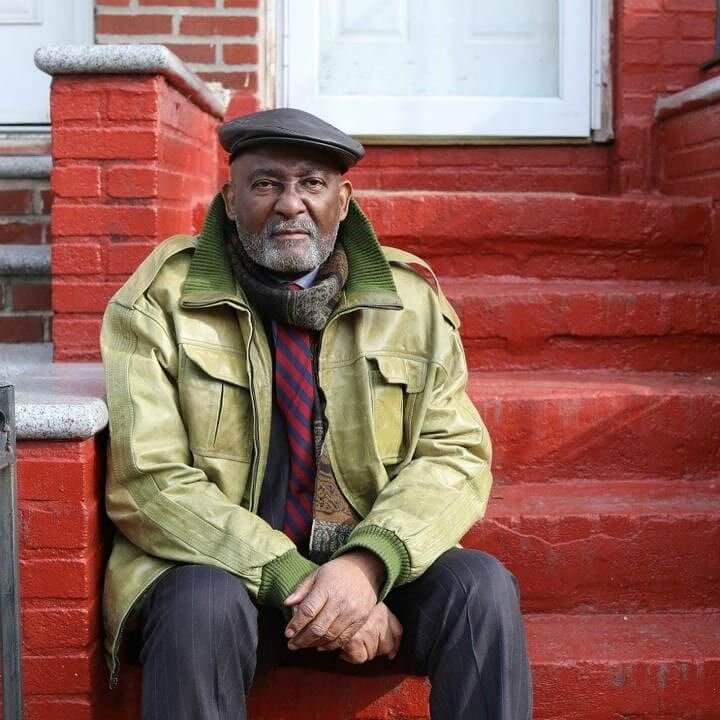 Bobby asked his sister for a favor: to only tell his wife his secret when he dies. She, however, wanted him to come clean already. "That part of my life was buried back in North Carolina. And it wasn't coming back," he said. If only he knew what was coming. 
"Something Was Different"
"There was a piece missing," Cheryl later said, "something was different." Bobby would avoid having his photograph taken, kept mostly to himself, and was very cautious of strangers. Sometimes when a random stranger would come up to him and ask for directions, he "seemed spooked," Cheryl explained.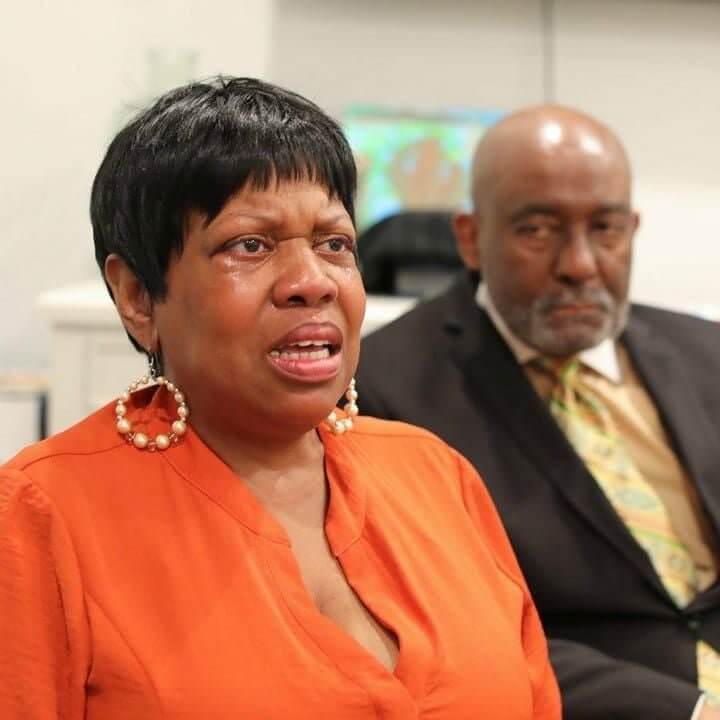 Bobby would put his guard up whenever he had arguments with Cheryl. "I remember during Christmas of 2014, I was on my knees in church, saying 'Lord, please, I can't do this anymore,'" Cheryl said. "That was a few weeks before everything went down."
The Day Everything Changed
After several years, Bobby felt more comfortable being himself and let his guard down. He went to North Carolina to attend a sibling's funeral, and this would prove to be a crucial moment in his life. This was the moment Bobby believes this was the moment someone recognized him and tipped off the police. Soon after that event, the FBI came knocking on his door, handcuffs ready.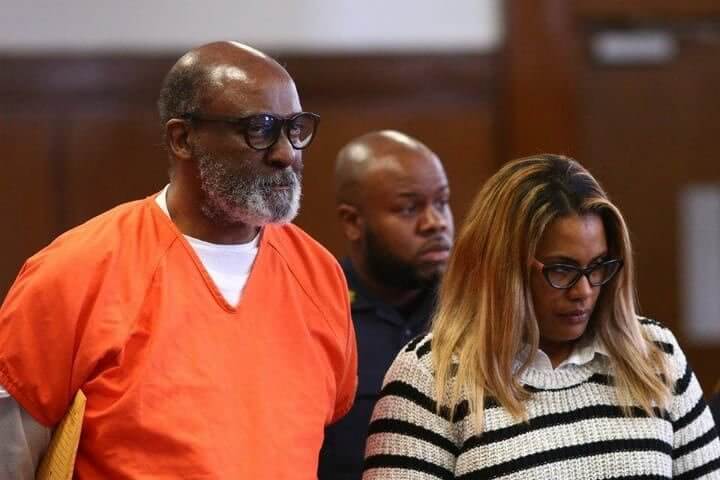 "My world came crashing down," Cheryl said. More than anything, she felt hurt. "Bobby had deceived me for all those years. There was no truth in our house." In another interview, Cheryl said that the moment was "like I was in a movie – a Lifetime movie." In spite of it all, she knew she didn't want to sit back and do nothing for her husband. 
Figuring Out a Plan
Bobby was finally experiencing the consequence of his actions. He was held at Rikers Island, an infamous prison in New York, awaiting extradition to North Carolina. Once there, he would serve the remaining ten years of his original sentence, plus a few extra years for his escape. Cheryl visited him and saw the suffering her husband was enduring.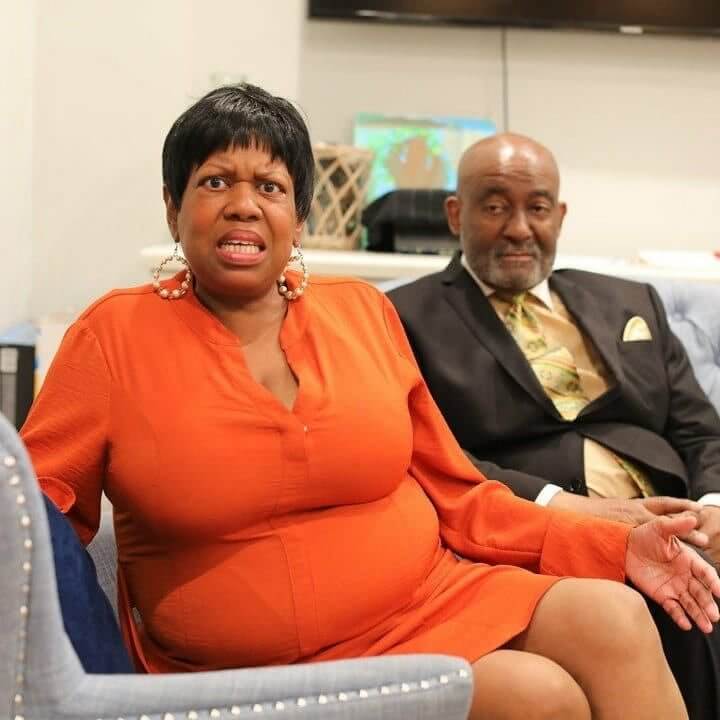 "When I first visited him in prison, he broke down crying," she remembered. "His head was in his hands, and he told me: 'I know, you're going to leave me.' I told him: 'No, Bobby Love, I married you for better or for worse. And now this is the worst." The loyal woman was determined to do something for her husband. 
A Plan Unfolds
Cheryl did everything she could to get her husband out of prison. She composed letters of appeal to the governor and even sent one to President Obama himself. Their children and everyone who knew the family wrote testimonials about Bobby's life. "I didn't know a thing about Walter Miller," she said. "But I told them all about Bobby Love."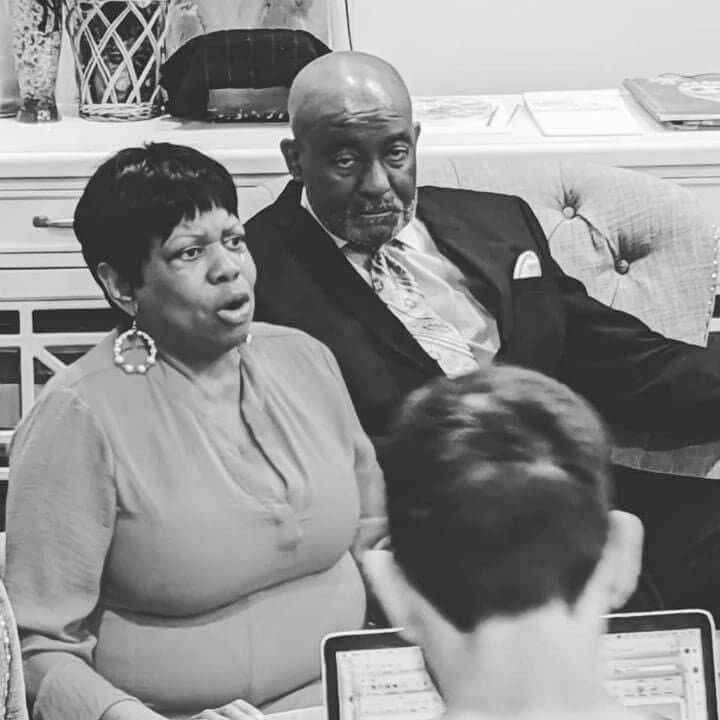 After all of this hard work, Cheryl brought a massive number of testimonials to Bobby's parole board, so his case could be appealed and hopefully overturned. It seemed like an impossible request, but after a year behind bars, the parole board agreed to let Bobby go. He was to continue his new life, but things wouldn't be quite the same. 
Mending Things
Cheryl couldn't stay angry at Bobby for long, and she eventually forgave him. Once his secret came out in the open, the burden he was carrying fell away, and their marriage improved greatly. Bobby was more relaxed, and he interacted with people more freely. He was more open to his wife and paid more attention to her. They both felt more connected than ever before.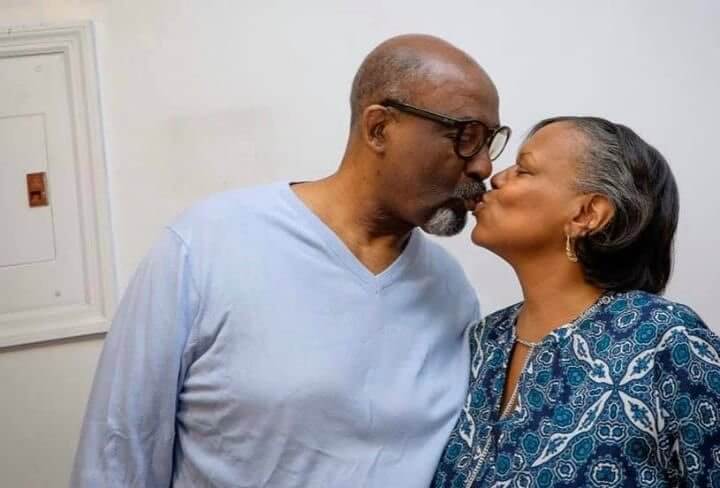 Cheryl finally experienced what marriage was supposed to feel like. There were no secrets between the two of them. "The day he was set free, I sat him down and I asked 'What is it? Are we the Loves? Or are we the Millers?' And he said: 'We Love. We Love.'"