Keeping secrets is hard enough for ordinary people like us, but just think about how much more difficult it is for a celebrity! Whether it's their questionable pasts, romantic flings, or even their tragic family histories, nothing is safe from the public's prying eyes. Let's take a look at some of the world's biggest celebrities that kept huge secrets from the public. 
Sofia Vergara
Colombian-American actress Sofia Vergara, who was the highest-paid actress in American television from 2013 to 2019, started her career as a model in her native Colombia. In 1994, Univision offered her the opportunity to move to Miami to host a travel show. The young single mother, who had become fearful of the gang violence in her home country and wanted to give her son a better life, said yes.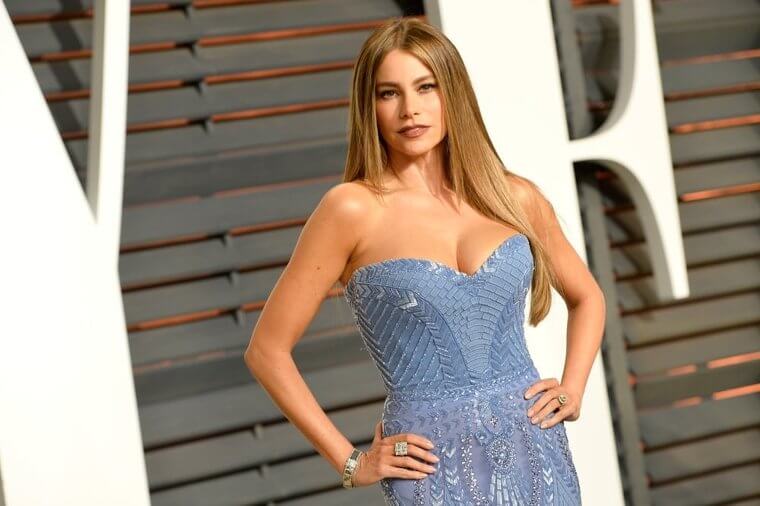 Shortly after moving to the US, her older brother Rafael was murdered during a botched kidnapping attempt. Two years later, she was diagnosed with thyroid cancer. In 2011, her younger brother Julio was deported back to Colombia after numerous run-ins with the law. Julio, who had moved to the US shortly after Rafael's death, battled drug and alcohol addictions and had been arrested at least 30 times in a decade.

Robin Williams
On August 11th, 2014, the world was stunned when it was reported that comedian Robin Williams had been found dead in his home and that he had committed suicide by hanging himself. Williams always appeared happy and energetic on and off camera, which made it difficult for many to believe that he had killed himself.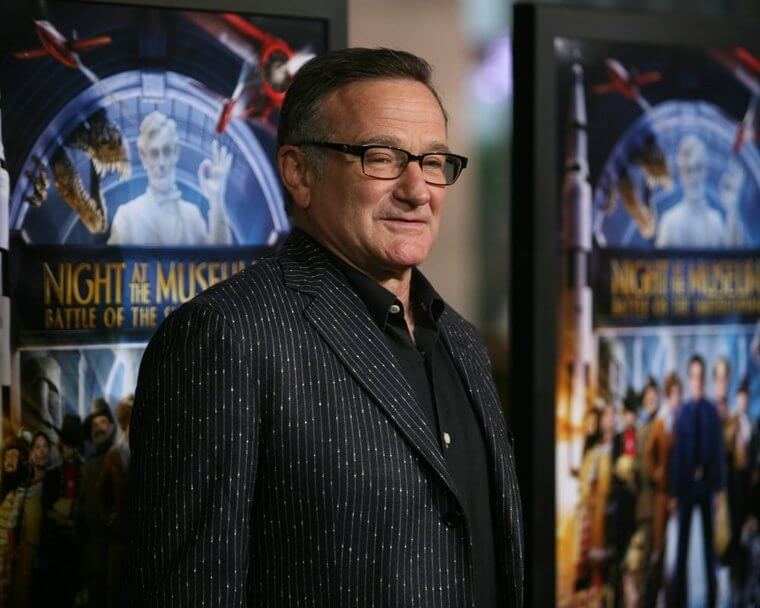 Williams' wife, Susan Schneider, stated that he became depressed after he was diagnosed with early-stage Parkinson's disease. Williams was previously hospitalized for heart problems in 2009, and he struggled with drug addiction and alcohol addiction over the past several decades. Schneider, however, claimed that Williams had been sober in the period before his death.
Leighton Meester
Unlike her wealthy socialite character Blair Waldorf on the hit teen drama series Gossip Girl, Leighton Meester wasn't born into privilege. In 2008, it was revealed that she was born while her mother was serving a prison sentence for her involvement with a drug ring that smuggled marijuana out of Jamaica. Her father, maternal grandfather, and maternal aunt were supposedly part of the ring as well.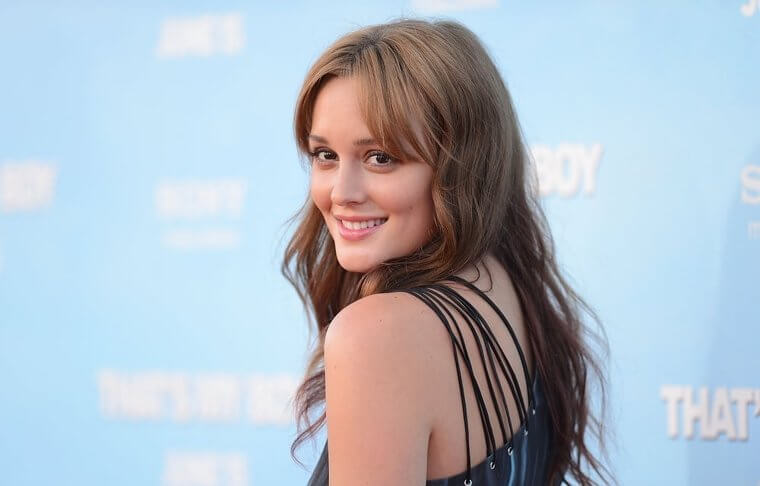 Meester came clean about her family's criminal history less than a month after reports about it first surfaced. In an interview with Us Weekly, Meester mentioned that her past made her "very non-judgmental and open-minded," and that it has made her appreciative of the things she now has.

Rose McGowan
In 2011, Charmed actress Rose McGowan admitted to People that her family was part of a notorious polyamorous cult known as Children of God, which was later renamed The Family International (TFI). Her father, Daniel, ran the cult's Italian chapter. McGowan spent much of her early childhood living in a commune, where she witnessed the cult's female members being mistreated.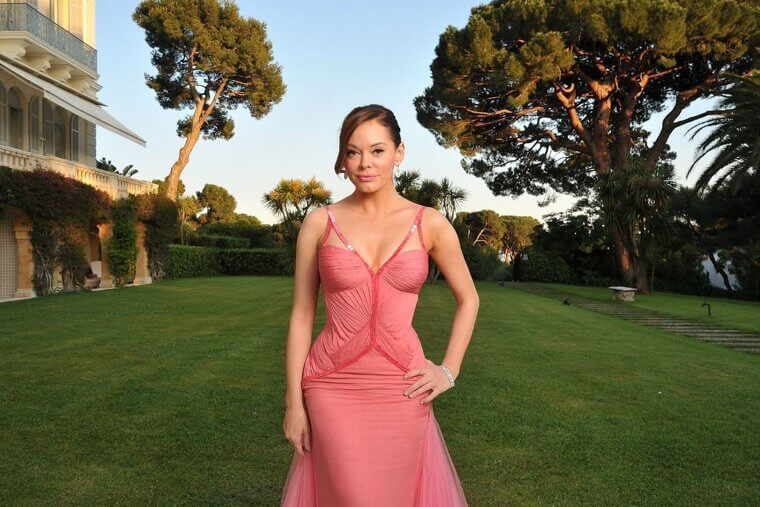 At age nine, McGowan and her family escaped the cult after her father learned of its leaders' plans to endorse sexual encounters between children and adults. She recalls running through a cornfield in the middle of the night with her father, her two siblings, and her father's other wife while they were being chased by members of the cult.
Janet Jackson
Celebrity marriages don't usually stay under the radar in Hollywood but Janet Jackson has managed to pull it off twice! In March of 1991, she married René Elizondo Jr., a Mexican dancer/songwriter/music video director. The couple kept their marriage a secret until their separation in 1999. Their divorce was finalized a year later.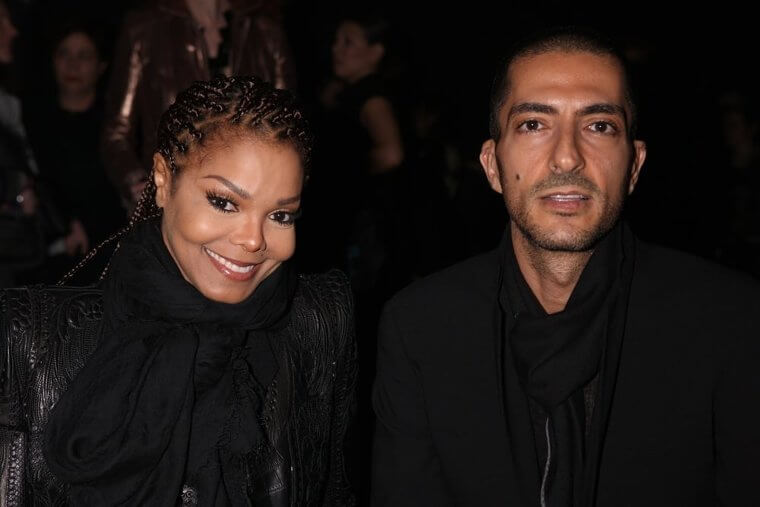 In 2010, Jackson met Qatari billionaire Wissam Al Mana, and they were engaged and married in 2012. Jackson kept her marriage a secret until she was ready to announce it in 2013. She gave birth to a son, Eissa Al Mana, in January of 2017. Three months later, the couple announced their separation.
Charlie Sheen
In 2015, notorious actor Charlie Sheen appeared on NBC's The Today Show and admitted that he had tested positive for HIV four years earlier. Sheen added that since 2011, he had been paying extortionists around $10 million to keep his HIV-positive status a secret. Robert Huizenga, Sheen's doctor, also spoke on the show and clarified that the actor did not have AIDS.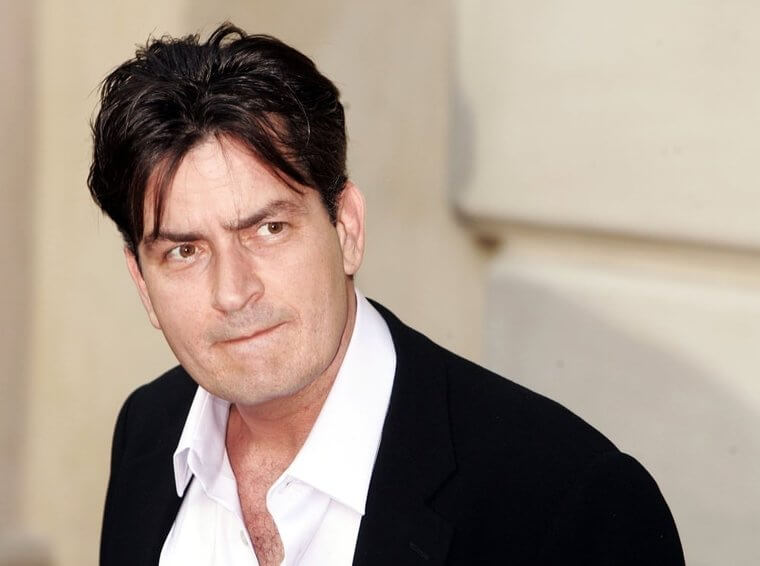 Following the admission, Sheen was sued by several of his former sexual partners, many of whom claimed that he did not disclose his HIV-positive status to them. Sheen, however, claimed that he was upfront about his condition with all his past partners. He also said it was "impossible" for him to infect any of them due to the triple cocktail of antiretroviral drugs he was taking.
Catherine Zeta-Jones
In 2011, The Mask of Zorro and Chicago actress Catherine Zeta-Jones opened up for the first time about her battle with depression and bipolar II disorder, which began not long after her husband, actor Michael Douglas, was diagnosed with stage IV tongue cancer. Zeta-Jones sought treatment for her condition twice, checking herself into a mental health facility in 2011 and 2013.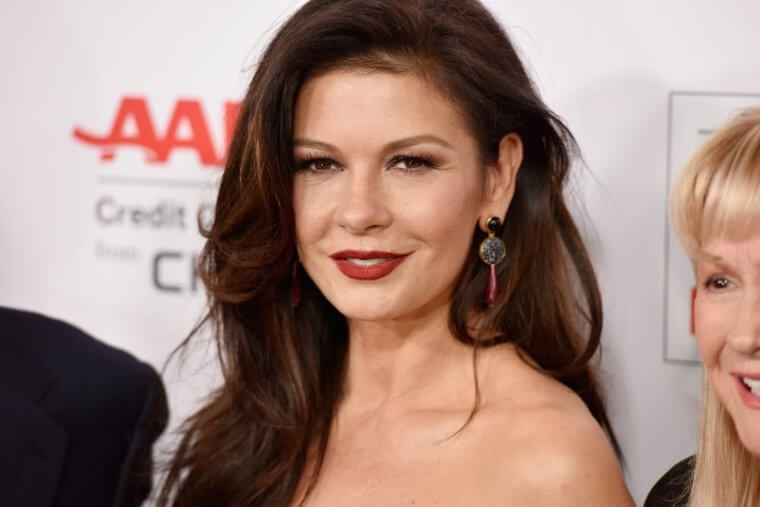 Zeta-Jones was widely praised for her decision to speak publicly about what she was going through, as mental health was (and still is) considered a taboo subject. In an interview with InStyle in 2012, Zeta-Jones reached out to other people with bipolar disorder, assuring them that it is "completely controllable." She also encouraged those who did not have it under control to seek help immediately.

Prince
In 2009, the late musician Prince appeared on PBS' Tavis Smiley and spoke openly for the first time about his childhood struggle with epilepsy. Prince claimed that he used to have painful seizures as a child and that his parents didn't know how to handle it. However, Prince said that his parents did the best they could to help with what little they had.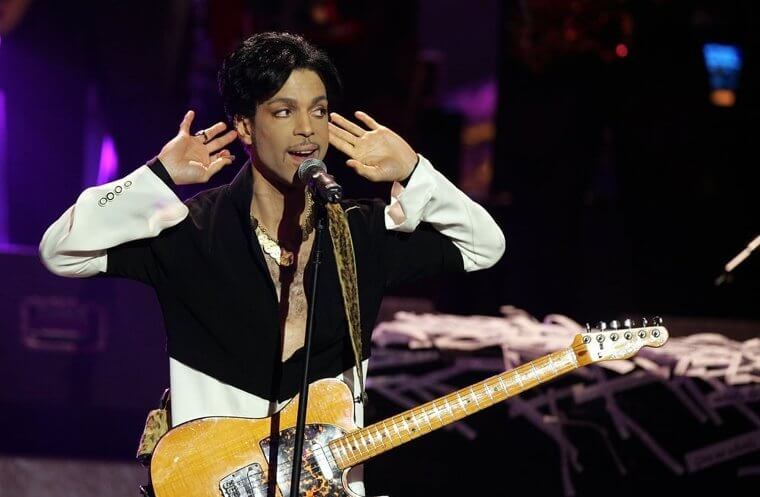 Prince went on to say that he was teased a lot in school due to his condition and that he tried to compensate early on in his career by being as flashy and as noisy as he could. He also said he eventually managed to cope with his epilepsy through divine intervention.
Ricky Martin
Ricky Martin's personal life has been a subject of interest for many years. He was in an on-again, off-again relationship with Mexican TV personality Rebecca de Alba. The pair publicly spoke about their plans to have children, and Martin reportedly considered proposing to her at one point. However, this did not stop people from speculating about his sexuality.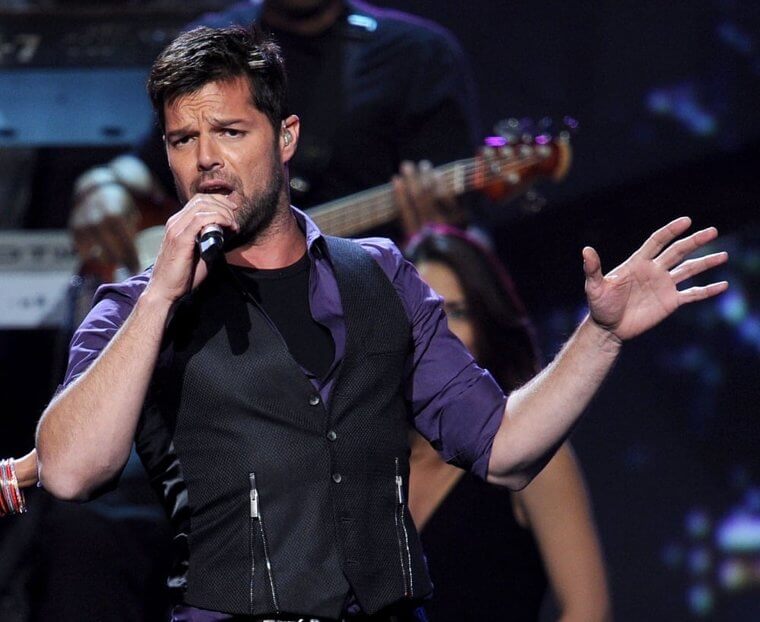 In 2010, Martin came out as gay in a post on his website, describing himself as a "fortunate homosexual man." He soon began dating economist Carlos González Abella, but their relationship ended in 2014. Two years later, he started dating Syrian-Swedish painter Jwan Yosef, and another two years later, the pair got married.

Arnold Schwarzenegger
In May of 2011, Austrian-American actor, bodybuilder, and former politician Arnold Schwarzenegger and his wife, journalist Maria Shriver, ended their 25-year marriage. Days later, the Los Angeles Times reported that fourteen years earlier, Schwarzenegger had fathered a child with a woman named Patty Baena, the family's housekeeper. Radar Online reported that Shriver had suspected this for a long time, and confronted Baena about it. Baena admitted that Schwarzenegger was, in fact, her son's father.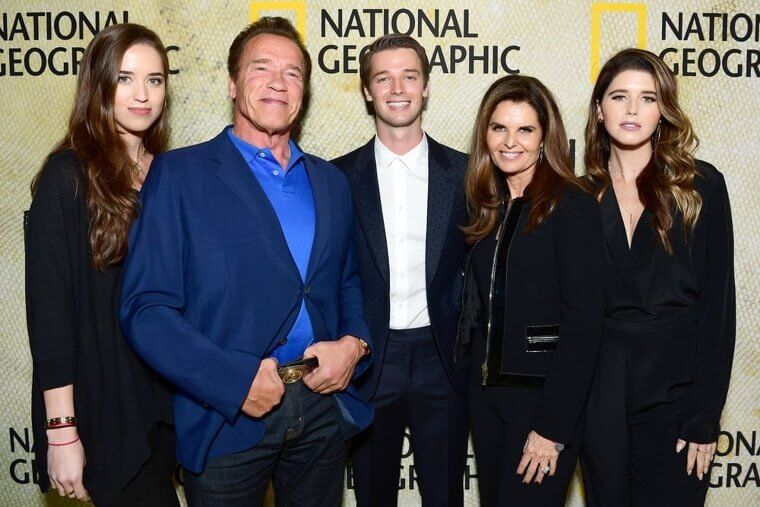 Shriver then went to Schwarzenegger who also confessed. After their divorce, Shriver bought a new house near the home she once shared with her ex-husband so their children could easily travel between them. As part of the settlement deal, Schwarzenegger bought a four-bedroom house in Bakersfield, California, for Baena and their son.
Beyoncé
There is probably no one else in Hollywood who can keep and reveal secrets the way Beyoncé does. In the early 2000s, she kept her relationship with Jay-Z a secret for many years before eventually deciding to go public about it. In 2008, the two were married in a super hush-hush ceremony attended by only 40 guests. She also kept her first pregnancy a secret before her big reveal on stage at the 2011 MTV Video Music Awards.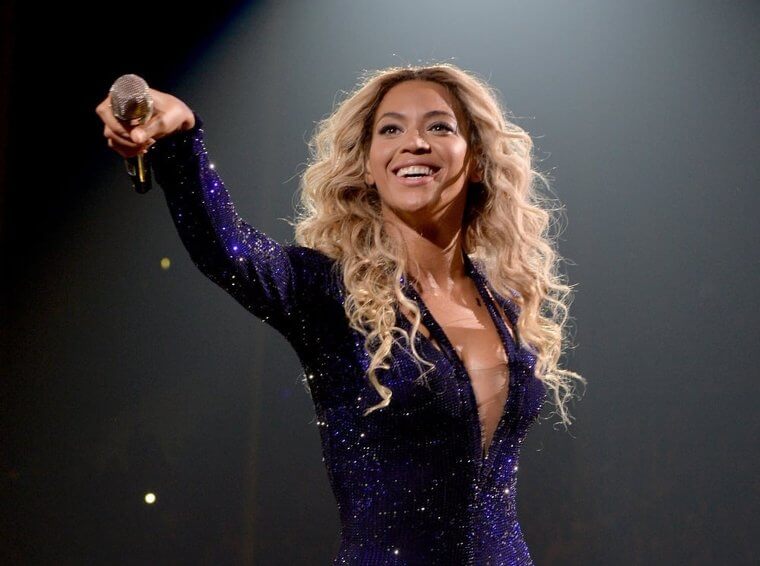 In 2013, Queen Bey took the world by storm when she released her fifth solo studio album, Beyoncé, with zero promotion. It debuted at number one on the Billboard 200, making it her fifth-consecutive number-one album on the chart. In 2018, Teen Vogue described her surprise album as "one of the most important moments in music."

Angelina Jolie
In 2000, Angelina Jolie made the headlines when she and her Pushing Tin co-star Billy Bob Thornton eloped to Las Vegas and married in a chapel following a whirlwind two-month relationship. They had met on-set about a year earlier but did not pursue a relationship at the time because Thornton was engaged to actress Laura Dern, while Jolie was dating her Playing God co-star Timothy Hutton.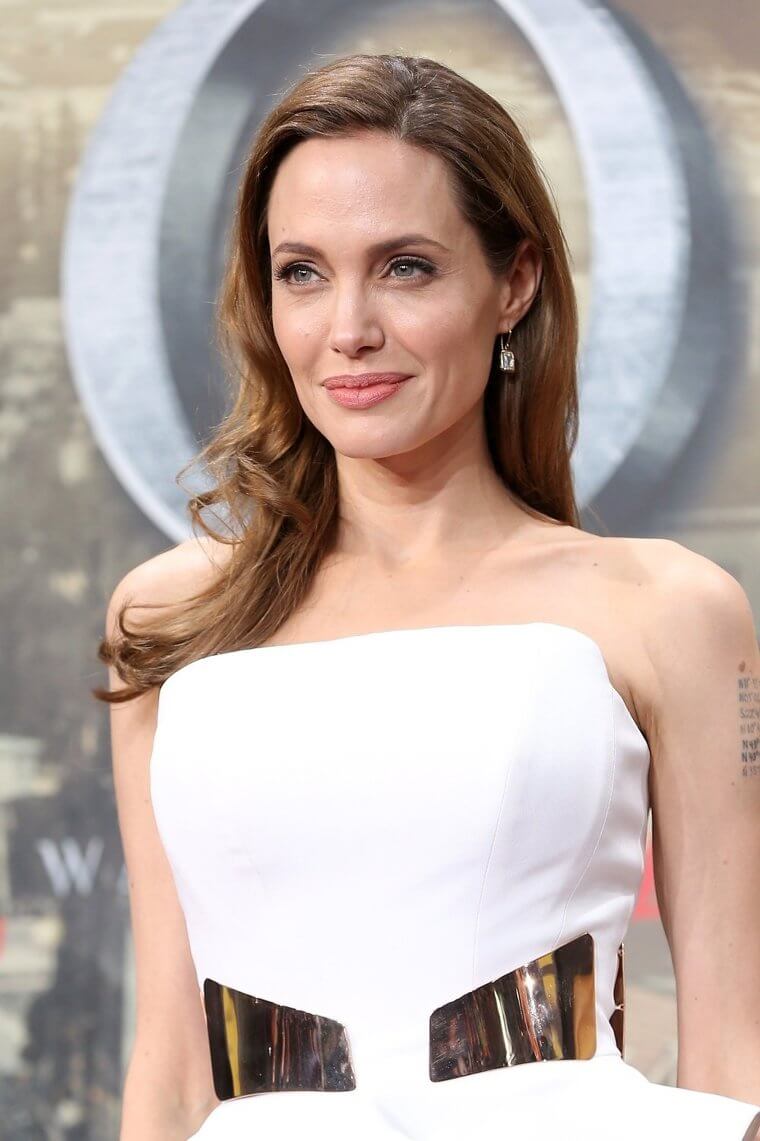 In 2013, Jolie underwent a preventive double mastectomy after finding out that she had an 87 percent risk of developing breast cancer. Two years later, she underwent a preventive salpingo-oophorectomy as she had a 50 percent chance of developing ovarian cancer. In 2017, Jolie wrote about her surgeries, hoping to help other women make informed health choices. Her op-ed was published by The New York Times.
Lance Armstrong
Throughout his career, former professional road racing cyclist Lance Armstrong faced numerous allegations of doping. Armstrong denied all of them, saying that he never failed any of the drug tests he took over the years. He also called the accusations "outlandish" and "heinous."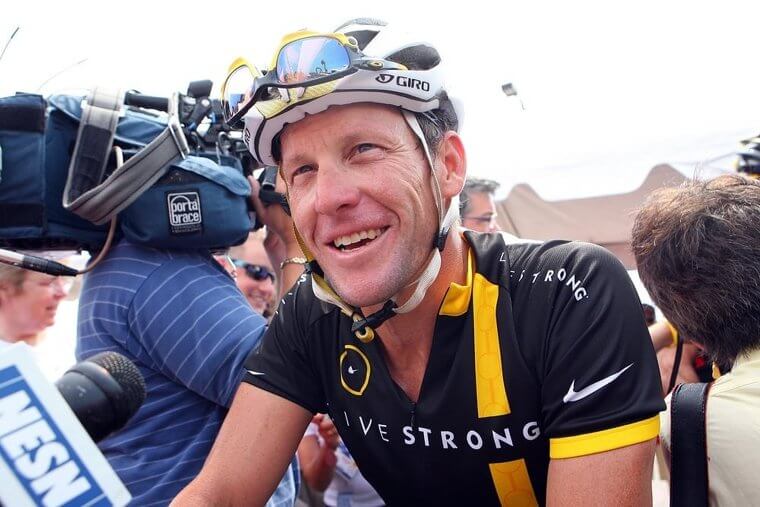 In 2012, an investigation by the United States Anti-Doping Agency (USADA) revealed that Armstrong had indeed been using performance-enhancing drugs throughout his career. The agency identified him as the ringleader of the "most sophisticated, professionalized, and successful doping program" in the world of sports. As a result, he was stripped of his seven Tour de France titles and his Olympic bronze medal and received a lifetime ban from any sport that followed the World Anti-Doping Code.

Rihanna
Singer, actress, and businesswoman Rihanna grew up in Bridgetown, Barbados. Her mother, Monica, was an accountant while her father, Ronald, was a warehouse supervisor. Rihanna's father was an alcoholic and had an addiction to crack and cocaine. The man was also physically abusive toward her mother, and she often had to get in between her parents to break up their fights. Her parents eventually divorced when she was 14.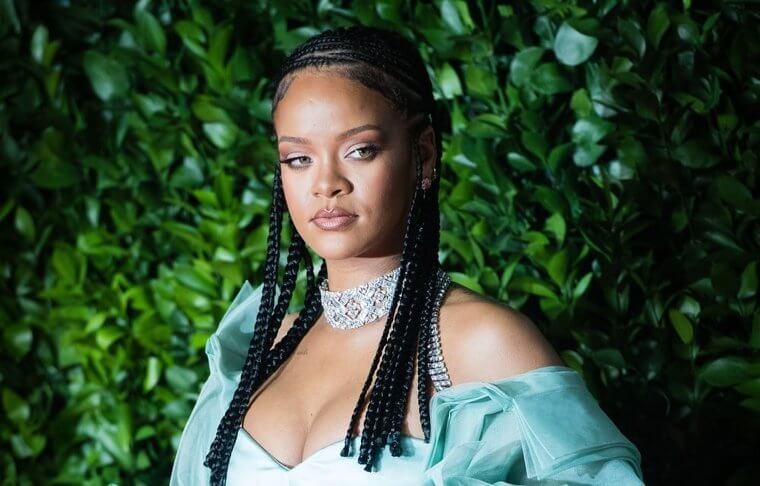 In 2011, British tabloid The Sun published photos of Rihanna's three half-siblings, all from different mothers. Rihanna's father reportedly had secret relationships with three different women before marrying Rihanna's mother. Rihanna maintains a close relationship with all of her half-siblings and visits them whenever she's in Barbados.
David Bowie
On January 10th, 2016, fans around the world were devastated when the news broke that music icon David Bowie had passed away at the age of 69. Bowie had learned that he had liver cancer 18 months earlier but decided not to make his illness public. Bowie passed away just two days after his birthday and the release of his latest album, Blackstar.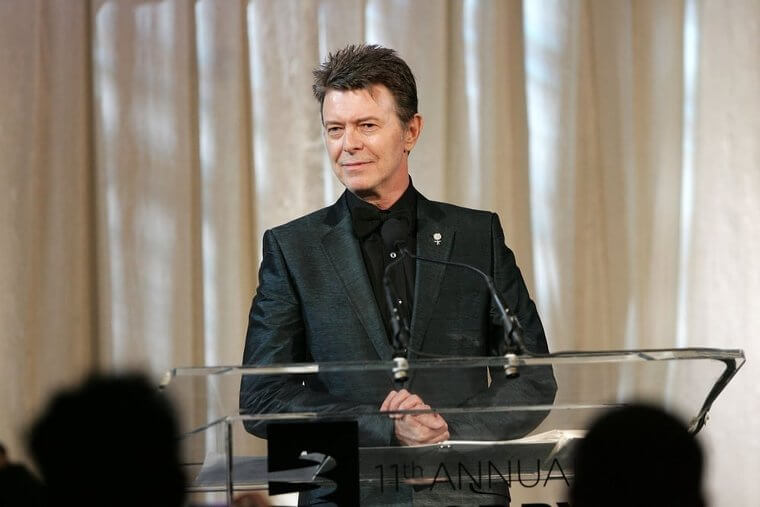 Following his death, fans around the world gathered and laid flowers at makeshift shrines, including one outside his New York City apartment and another at a mural of Bowie in his birthplace of Brixton, South London. As stated in his will, Bowie's ashes were scattered in Bali, Indonesia.

Kathy Griffin
Comedian and actress Kathy Griffin was born to first-generation Irish-American parents and is the youngest of five children. Griffin's career in the entertainment industry started in the 1990s when she began performing as a stand-up comedian. She appeared on several television shows before starring in the Bravo reality show Kathy Griffin: My Life on the D-List, which earned her two Emmy Awards for Outstanding Reality Program.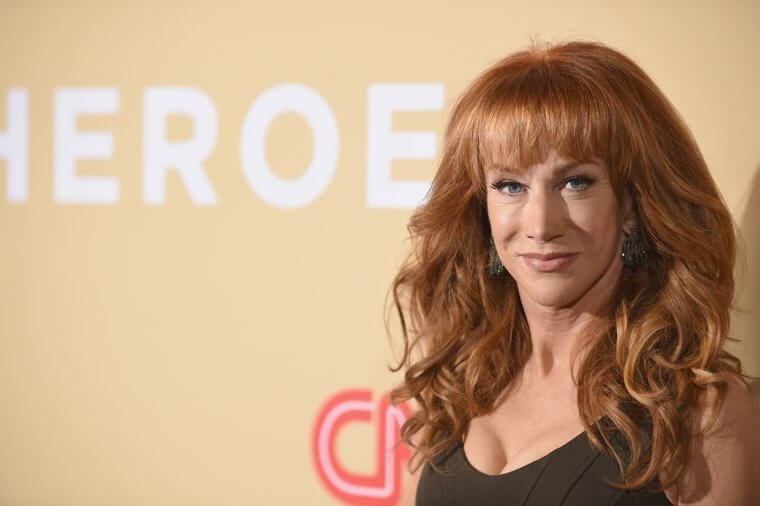 In her bestselling autobiography Official Book Club Selection: A Memoir According to Kathy Griffin, the actress wrote that her older brother Kenny, who has since passed away, was sexually inappropriate toward her when she was a child, which left her traumatized. She also talked about his violent, abusive nature in the book, claiming that she witnessed him beating up his wife.
Richard Pryor
It is often said that the funniest people are also most miserable, and that certainly appeared to be the case with stand-up comedian, actor, and writer, Richard Pryor. His alcoholic mother, Gertrude, was a prostitute who worked in a brothel run by his grandmother, Marie. He was sexually abused at age seven and was abandoned by his mother at the age of ten, leaving him under the care of his abusive grandmother. He was expelled from school four years later.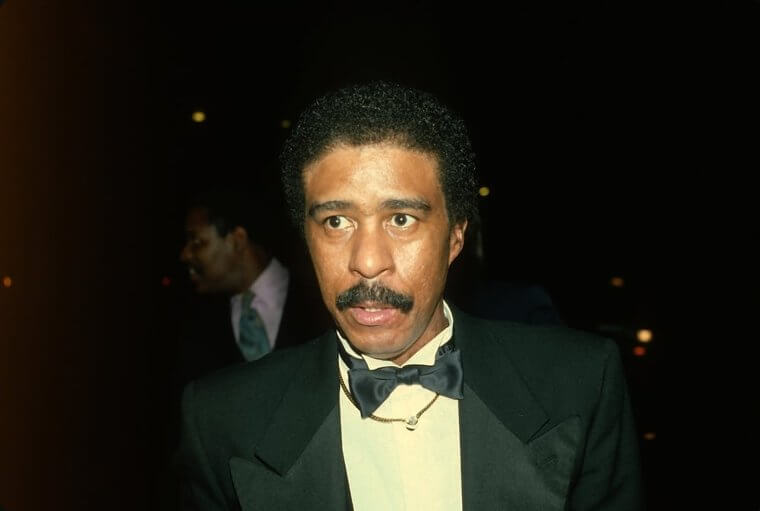 Pryor struggled with drug and alcohol abuse throughout much of his adulthood. In 1978, he was sentenced to five months in prison for drunk driving. Two years later, he spent six weeks in a hospital after pouring rum all over himself and lighting himself on fire. He had multiple failed marriages and dealt with numerous health issues after years of heavy smoking and drinking. Pryor suffered a heart attack and died on December 10th, 2005, just a few days after his 65th birthday.

Charlize Theron
Actress and producer Charlize Theron grew up on a farm in Benoni, South Africa, near Johannesburg. Her father, Charles, was an alcoholic. On June 21st, 1991, Charles threatened both his wife Gerda and teenage daughter while drunk, physically attacking them and firing a gun at them.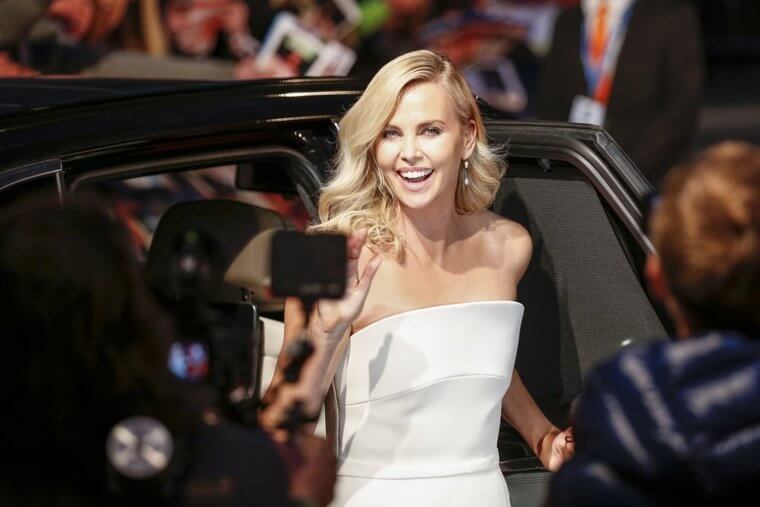 Gerda retrieved her gun and shot and killed her husband. Gerda was arrested but never faced any charges as what she had done was seen as an act of self-defense. Theron rarely speaks about the incident, but she did say that living with an alcoholic father was more terrifying than the event itself. She also praises her mother regularly for her strength and bravery.
Michael Douglas
In 2010, actor and producer Michael Douglas announced that he was suffering from throat cancer and that he needed to undergo chemotherapy and radiation treatment. He later confirmed that the cancer was already at stage IV. Douglas attributed cancer to his previous alcohol abuse, years of heavy smoking, and stress.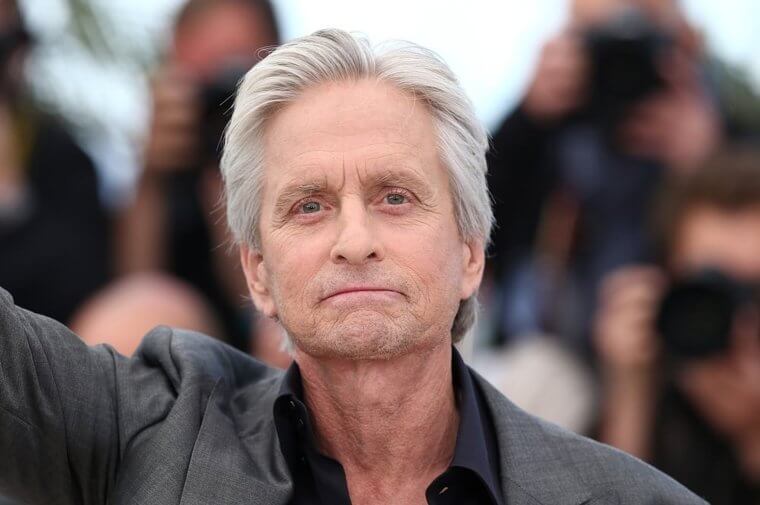 In 2013, Douglas confessed that he had tongue cancer, not throat cancer. He explained that he was advised by his doctor to announce it as throat cancer since the doctor felt it would not be such a good idea to reveal he had tongue cancer, because of its negative prognosis and the potential for disfigurement, especially since he announced his illness before the promotional tour for Wall Street: Money Never Sleeps.

Mariah Carey
In August of 2020, Mariah Carey's older sister Alison accused their 83-year-old mother, Patricia, of sexual abuse, saying she "allowed and encouraged" strangers to engage in sexual acts with her when she was a child. Alison, who was arrested on a prostitution charge in 2016, claimed the abuse she allegedly suffered left her with PTSD, anxiety, and major depression.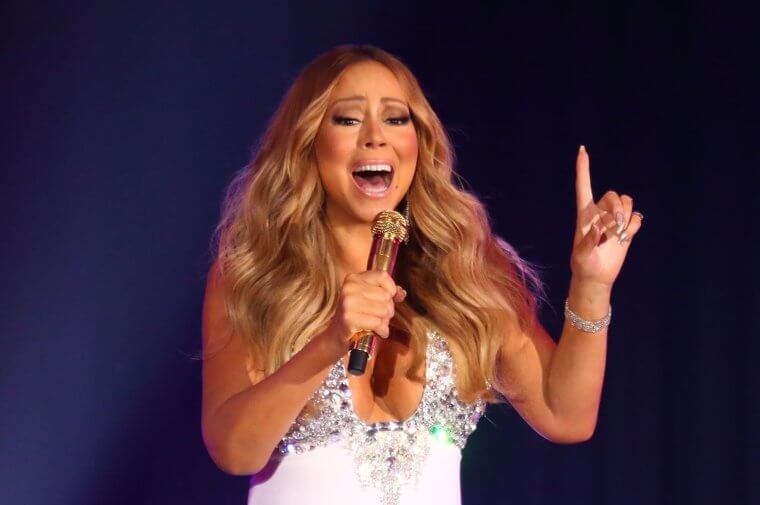 In her memoir The Meaning of Mariah Carey, the singer-songwriter and actress wrote about her troubled childhood, as well as the bitterness between her and her two older siblings. She also claimed that her troubled sister once attempted to sell her out to a pimp when she was 12, tried to get her to take drugs on multiple occasions, and poured boiling tea on her which caused her to suffer third-degree burns on her back.
Kevin Spacey
In October of 2017, House of Cards star Kevin Spacey was accused by actor Anthony Rapp of making sexual advances to him back in 1986, when he was 14. Fifteen other men came forward with similar accusations, including eight people who worked on House of Cards. Spacey was removed from the Netflix drama series' final season and the streaming service cut all ties with him. He was also removed from the cast of the crime thriller movie All the Money in the World.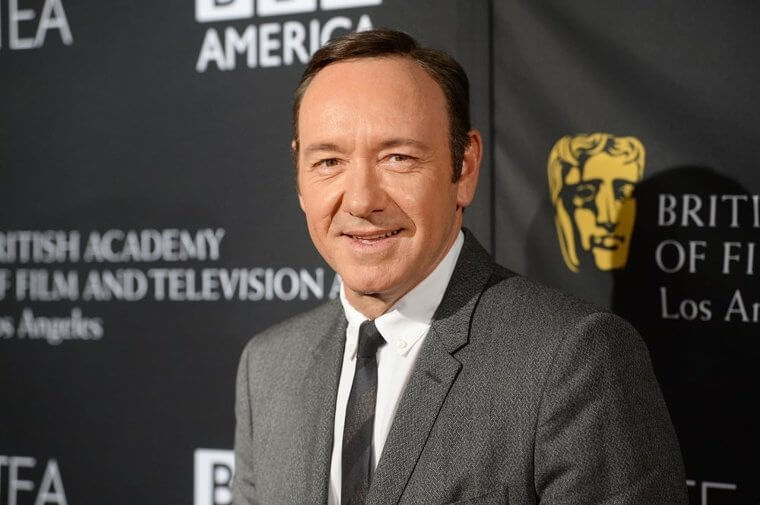 In an interview with The Daily Mail that same month, Spacey's older brother Randall Fowler claimed that their father, Thomas Geoffrey Fowler, was a sexually and physically abusive Nazi supporter who was a member of the American Nazi Party. Randall, who works as a limo driver and Rod Stewart impersonator, said he had been raped by his father multiple times and that their mother knew about it. Randall claimed that Spacey had not been sexually abused, but their rough upbringing caused him to shut down emotionally and become "very sly."

Freddie Mercury
Queen frontman Freddie Mercury was diagnosed with AIDS in 1987, but Matt Richards and Mark Langthorne, authors of Somebody to Love: The Life, Death, and Legacy of Freddie Mercury, revealed that Mercury had been exhibiting HIV symptoms in as early as 1982. Mercury's increasingly gaunt appearance in the years following his diagnosis alarmed the press, but Mercury and his inner circle of friends continued to deny that he was ill.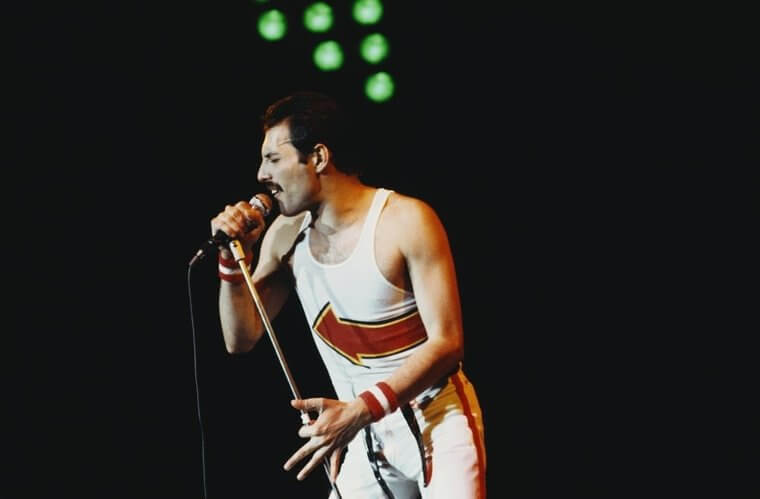 Mercury's health deteriorated further, prompting him to instruct the Queen's manager Jim Beach to release a public statement to confirm his illness on November 23rd, 1991. Less than 24 hours after the statement was issued, Mercury died in his home in Kensington at the age of 45.

Jack Nicholson
In 1974, actor and filmmaker Jack Nicholson was approached by people who introduced themselves as researchers from Time magazine. They told Nicholson, who was then in his late thirties, that his older sister June was his mother, and that his parents were his grandparents. His other "sister," Lorraine, was his aunt.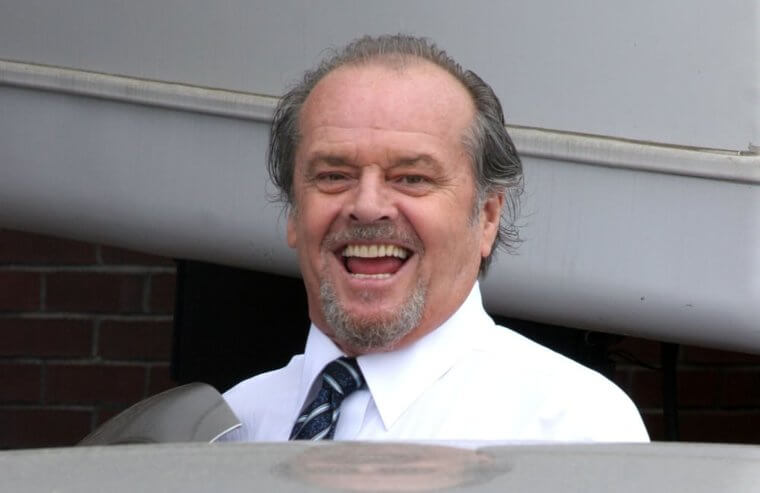 June, who worked as a showgirl, gave birth to Nicholson when she was 17. Given her age, her parents agreed to raise her son as their own. By the time he learned the truth, both his mother and grandmother had passed away. Nicholson revealed that finding out about his parentage was a "pretty dramatic event," but he said he wasn't traumatized by the situation as he was "pretty well psychologically formed" when it all came out.

Rosie O'Donnell
In 2002, comedian and television personality Rosie O'Donnell publicly came out as a lesbian during a stand-up act at Caroline's Comedy Club in New York City. According to O'Donnell, she decided to come out to raise awareness for LGBTQ adoption issues. She has since spoken out publicly against adoption agencies who refused adoptive rights to gay and lesbian couples.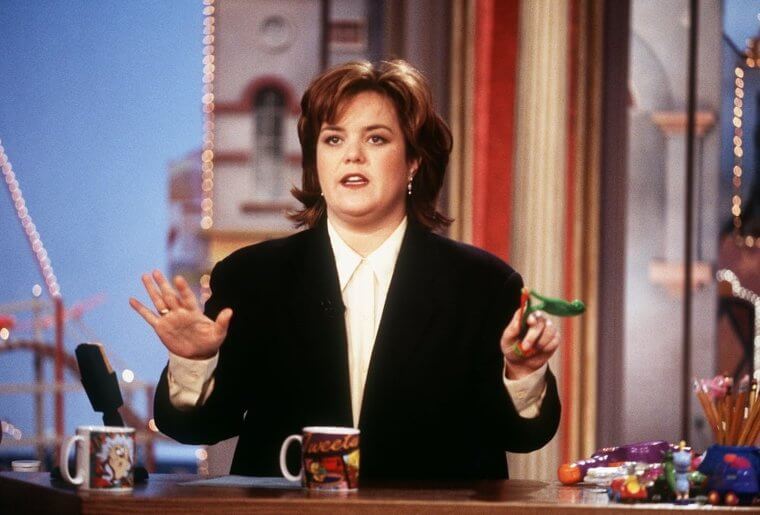 O'Donnell also claimed that she had previously admitted to being gay during a 1992 interview with Cosmopolitan, but the magazine chose not to include her confession in the final printed piece. Months after coming out, the LGBT-interest magazine The Advocate named her as its "Person of the Year."
Liv Tyler
Liv Tyler is an actress best known for her portrayal of Arwen in the Lord of the Rings movie trilogy. While she shares a last name with her father, Aerosmith lead singer Steven Tyler, this wasn't always the case. Growing up, she was known as Liv Rundgren.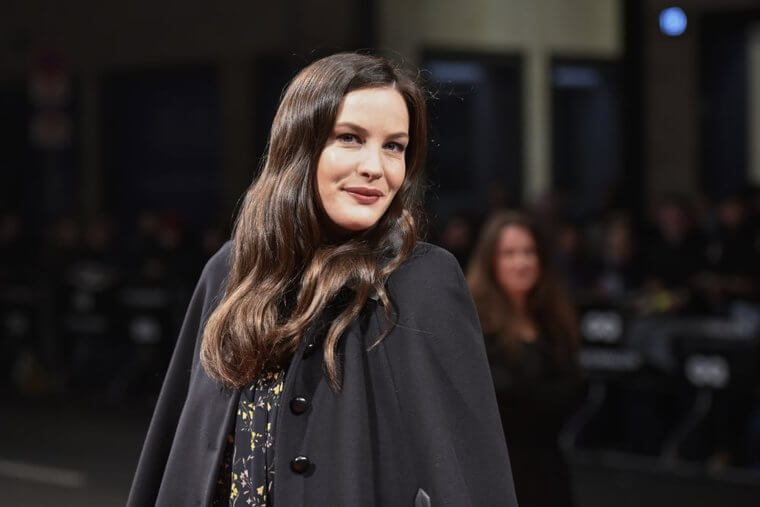 Tyler was raised by her mother, Bebe Ruell, and her adoptive father, musician, and producer Todd Rundgren. When Tyler was ten or eleven years old, she had a chance encounter with Steven Tyler and suspected he was her father after noticing their many similarities. Tyler asked her mother about it, who told her the truth. According to Buell, she did not tell her daughter who her birth father was because of his severe drug addiction at the time of her birth. Liv began to develop a close relationship with her father and even changed her surname from Rundgren to Tyler in 1991.

Emilia Clarke
In 2019, actress Emilia Clarke revealed in an article she wrote for The New Yorker that she had a subarachnoid hemorrhage caused by a ruptured aneurysm after filming the first season of the popular HBO series Game of Thrones. According to Clarke, she was at a gym in London when she felt a headache coming on. She quickly became "violently, voluminously ill," which required her to be taken to a hospital.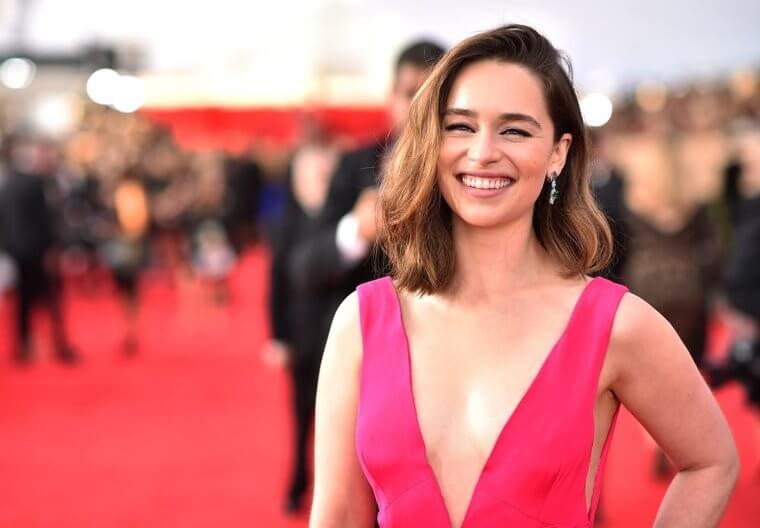 Clarke had to undergo urgent endovascular coiling surgery and later suffered from aphasia, which worsened to a point where she couldn't even recall her own name. She eventually recovered but was warned that she had a smaller aneurysm on the other side of her brain. In 2013, Clarke had her second aneurysm treated surgically after the growth doubled in size.

Whitney Houston
Whitney Houston's drug use and her turbulent marriage to Bobby Brown are well-known to the public as these topics were often media fodder. However, there were other aspects of her personal life that the award-winning singer kept secret. One of them was revealed by her half-brother, former NBA player Gary Garland, in 2018.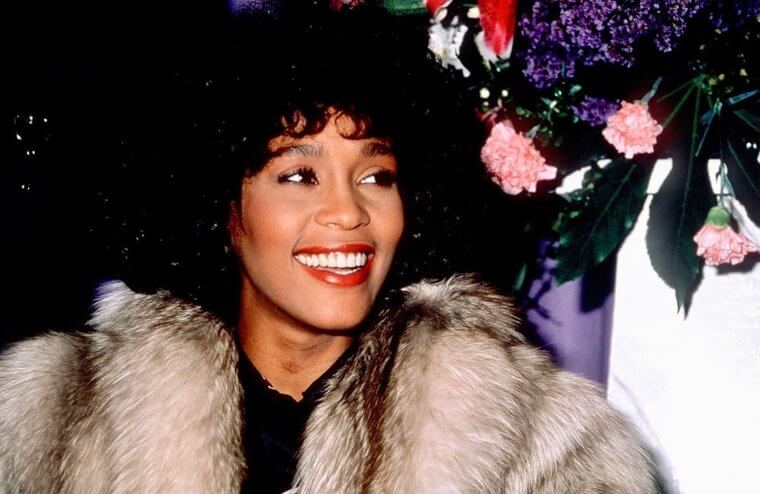 In the documentary Whitney by Kevin Macdonald, Garland revealed that he and Houston were molested by their cousin, singer Dee Dee Warwick when they were kids. Garland's allegations were corroborated by Houston's assistant and friend, Mary Jones. Houston never spoke publicly about the abuse, but Macdonald claimed that she hinted about it in an interview. This trauma definitely negatively impacted Houston's relationship to substances. Tina, Bobby Brown's sister released the terrible photos she'd taken of Houston's home in 2006. It was full of rotting food, beer cans, and cigarettes. "During the time the picture was taken, in 2006, my sister Whitney and I were at a very low and self-destructive point in our lives, it was not only her mess, it was mine as well," Tina shared.

Nicole Kidman
Nicole Kidman and Keith Urban welcomed their first child, Sunday Rose, in July of 2008, and released a statement announcing her birth almost immediately. Sunday Rose is Kidman's first biological child, so she was naturally excited about her arrival.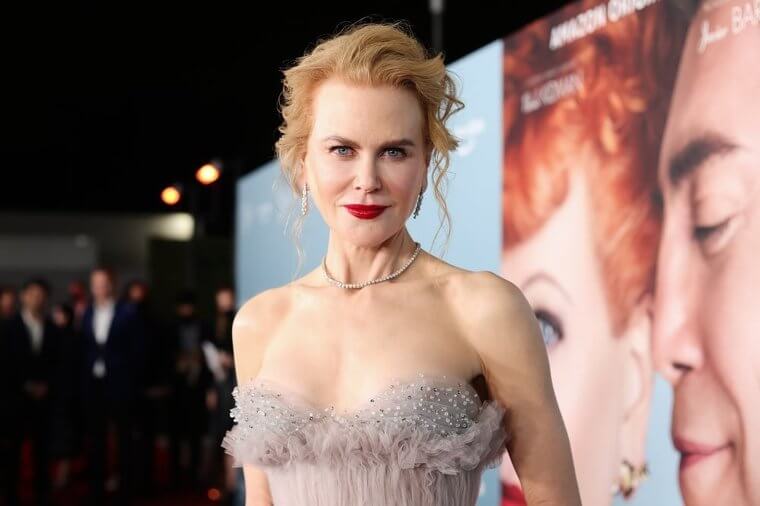 Kidman and Urban welcomed a second child, Faith Margaret, via gestational surrogacy in 2010. This time around, the couple decided not to immediately announce their second baby's arrival. According to Kidman, she and Urban did this to protect everyone involved in the surrogacy process.
Hugh Jackman
In 2013, fans were shocked to learn that Hugh Jackman had been diagnosed with a rare but treatable form of skin cancer known as basal-cell carcinoma, after posting a photo of himself with a bandaged nose on Instagram. In 2014, he had another carcinoma removed, which resulted in him attending worldwide premieres of X-Men: Days of Future Past with a bandaged nose.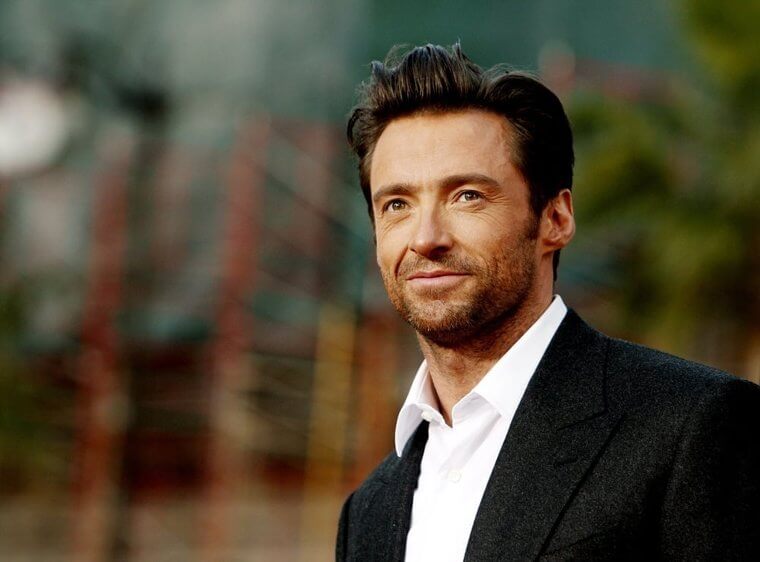 Jackman had several other skin cancer scares in the years that followed. In 2015, Jackman told ABC News that he blamed the cancers on not wearing sunscreen to protect himself as a child. In 2020, following a doctor's appointment, Jackman posted a video of himself urging fans to get their skin checked. He also reminded them to wear sunscreen.
George Michael
English singer-songwriter and record producer George Michael's relationship with the public and the media remained complicated throughout his life and career. As one of the best-selling music artists of all time, the public watched his every move, and his numerous run-ins with the law were reported by the press and became the subject of ridicule. To avoid more negative media attention, Michael went to great lengths to keep other aspects of his life a secret.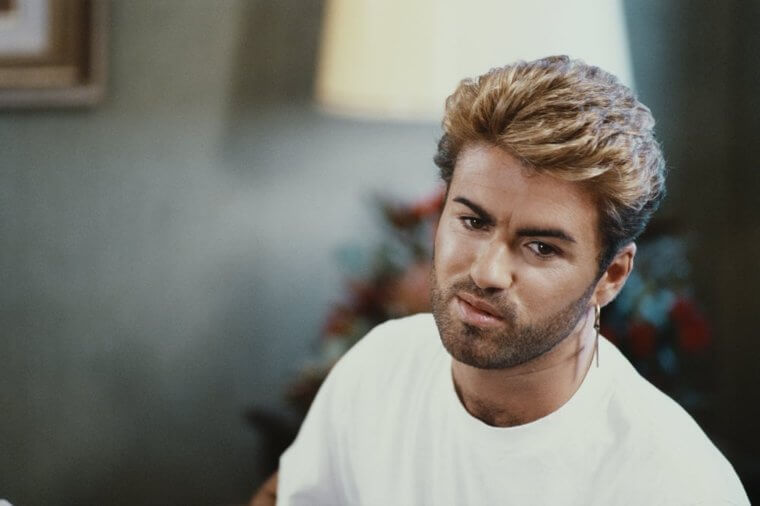 Following his death in 2016, many charities revealed that Michael had been supporting them quietly for years. Dame Esther Rantzen of Childline said the charity had received millions from Michael over the years, and that he had donated the royalties from his 1996 single Jesus to a Child to them. He also donated to individuals, including a contestant on the game show Deal or No Deal who needed £15,000 for IVF treatment.
Oprah Winfrey
Talk show host, actress, producer, author, and philanthropist Oprah Winfrey was born into poverty in rural Mississippi to a single teenage mother. She spent the first six years of her life living with her maternal grandmother before living with her mother, Vernita Lee, who worked as a maid. Winfrey later moved in with her father after Lee found it difficult to raise both Oprah and her half-sister, Patricia.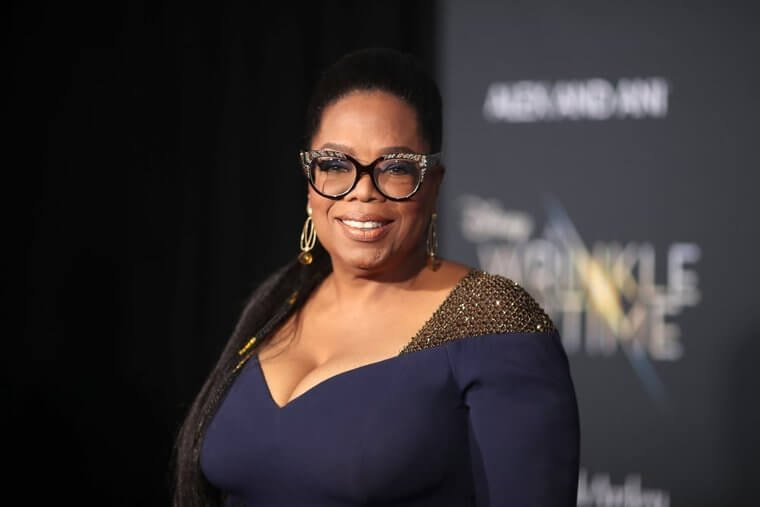 In a 1986 episode of her TV show regarding sexual abuse, Oprah disclosed that she was molested by her cousin, uncle, and a family friend starting when she was nine years old. It was later revealed that Oprah became pregnant at 14, but the child died shortly after birth. According to Oprah, she felt betrayed by her relative who sold this story to the National Enquirer in 1990.
Sarah Jessica Parker and Kim Cattrall
For years, fans of the hit HBO series Sex and the City watched in fascination as rumors of a feud between Sarah Jessica Parker (Carrie) and Kim Cattrall (Samantha) piled up. This was strongly denied by the show's cast members, and some of them even accused the media of pitting the two women against each other. However, this did nothing to dispel the rumors.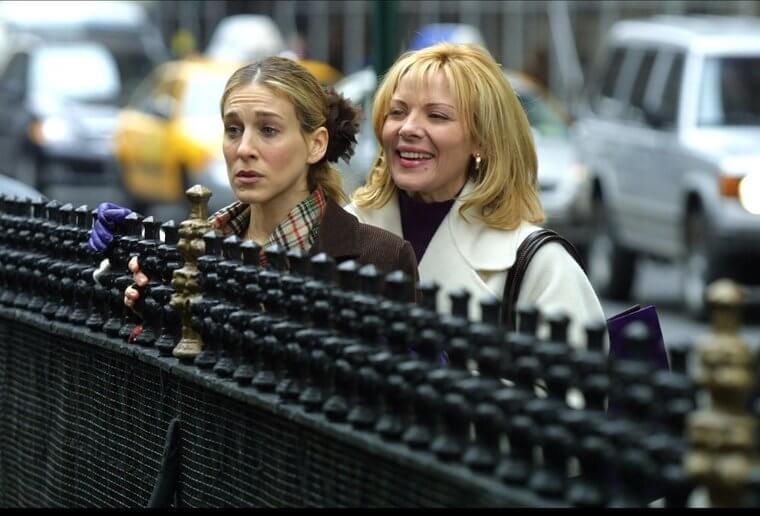 In 2018, Parker reached out to Cattrall privately to send her condolences after Cattrall's brother Chris was found dead in Canada. Cattrall lashed out at Parker in an Instagram post, telling Parker her support wasn't needed as she was not her friend, nor was she part of her family.
Tyra Banks
In 2016, Tyra Banks surprised everyone – including her closest friends ‒ when she announced on Instagram that she and her partner Erik Asla welcomed a child via surrogate. She also thanked the woman who carried her son, who she and Asla named York, in her post.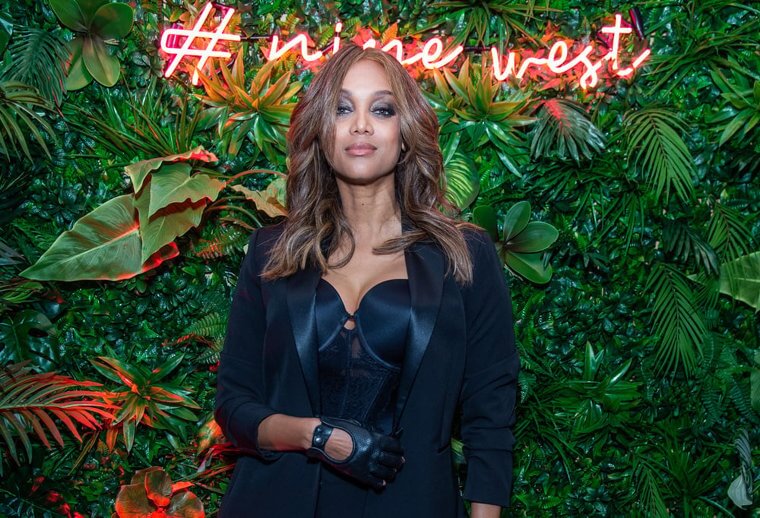 A year after the birth of her son York, Banks opened up about her fertility struggles, saying that she had undergone numerous IVF procedures in hopes that she would finally conceive. The America's Next Top Model host also revealed that the numerous failed IVF cycles, which went on for over a year, had taken a toll on her mental health. Banks credits her mother, Carolyn London, for helping her get through this difficult period in her life.
Alexis Bledel
Like the other couples that have been mentioned here, Gilmore Girls star Alexis Bledel and her husband, fellow actor Vincent Kartheiser, prefer keeping their lips sealed about their personal lives. The pair kept their courtship under wraps for a long time before deciding to go public in October of 2012. Two years later, they were married in a secret ceremony in California.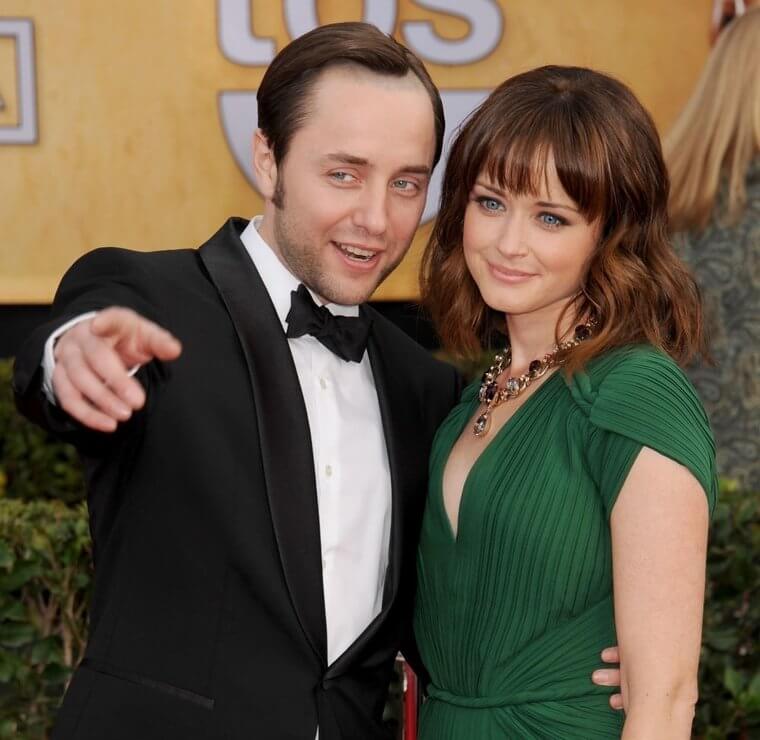 Bledel also kept quiet about her pregnancy and the birth of her son in the fall of 2015. It was Bledel's Gilmore Girls co-star Scott Patterson who revealed that she was already a mother in an interview with Glamour in 2016. He called Bledel a "proud new mother," and shared that they would often compare notes since he had a son a year and a half older than Bledel's.
Rachel McAdams
Canadian actress Rachel McAdams became pregnant in 2017 but decided to keep it a secret from fans and the media. The Mean Girls and The Notebook actress and her boyfriend, screenwriter Jamie Linden, never spoke publicly about the pregnancy. The world only learned about it after the pair were photographed holding a baby in public on separate occasions. Even after giving birth, it took months before McAdams confirmed that she had given birth to a son in April of 2018.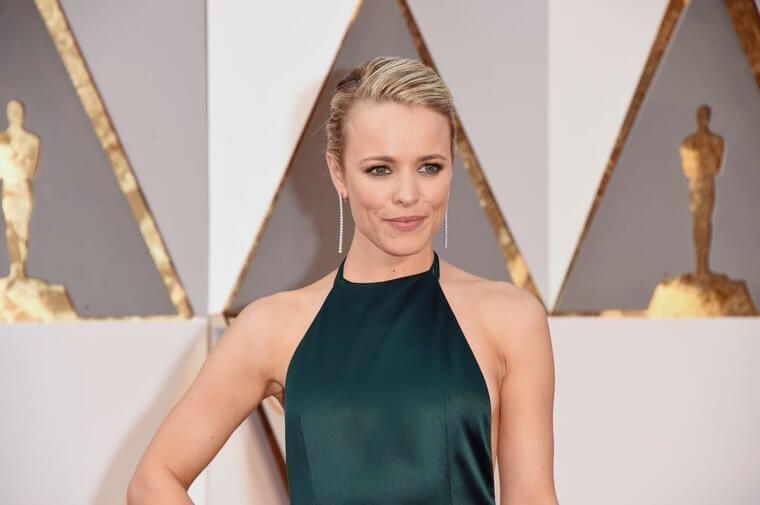 McAdams became pregnant again in 2020, but she did not keep it a secret this time around. In August of 2020, the 41-year-old actress was photographed with a baby bump while running errands in Los Angeles. McAdams, who is notoriously private about her personal life, has rarely appeared in public with her boyfriend. She has never even revealed her first child's name.
Eva Mendes
Eva Mendes and Ryan Gosling are among Hollywood's most secretive couples. When Mendes became pregnant for the first time, she barely left the house. When she did, she made sure to keep her baby bump hidden. The couple blew their cover, however, when paparazzi spotted Mendes' baby bump seven months into the pregnancy. Their first daughter, Esmeralda, was born in September of 2014.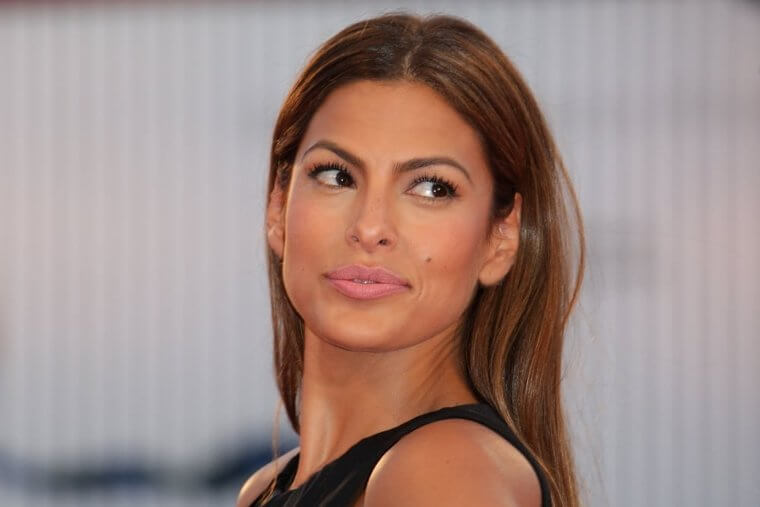 For Mendes' second pregnancy, the couple managed to keep everything a secret until about a month before the birth. They welcomed their second daughter, Amada Lee, at 8:03 AM on April 29th, 2016. A few weeks later, Gosling confirmed at a press conference for his movie The Nice Guys that he was the father of two daughters.
Drake
The feud between Drake and fellow rapper Pusha-T dates back more than 15 years. In 2018, tensions between Drake and Pusha-T escalated further when Pusha-T released his album Daytona. In the song "Infrared," Pusha-T called out Drake for using ghostwriters. On May 29th, Pusha-T released a diss track called The Story of Adidon, which included a line accusing Drake of secretly fathering a child.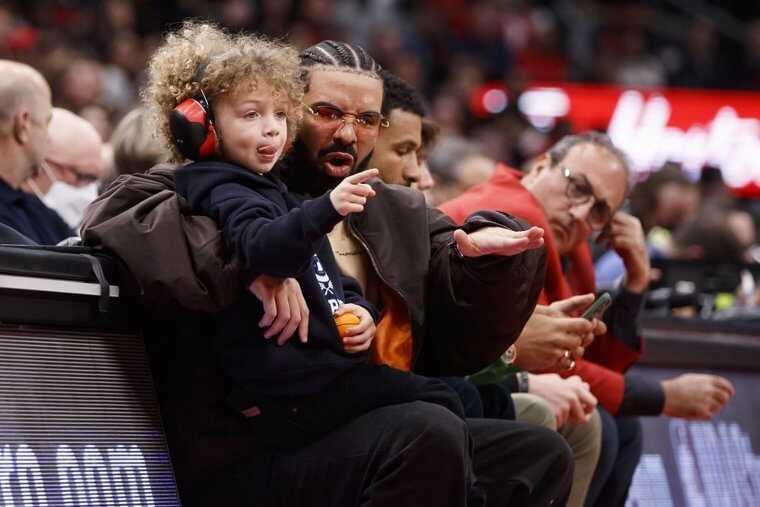 Drake used his music to confirm Pusha-T's allegations that he had a son, releasing the song Emotionless a month after The Story of Adidon. In the song, Drake explains that he hid his child to protect him from the world. Drake's son, Adonis, was born on October 11th, 2017. His mother is the French painter and former model Sophie Brussaux.
Billy Tipton
Billy Tipton was a prominent figure in the popular jazz scene in the 1940s and 1950s. In 1951, he formed a jazz trio called the Billy Tipton Trio. In the late 1950s, Tipton declined offers to record more albums and an opportunity to open for fellow musician Liberace, choosing instead to move to Spokane, Washington where he became a talent broker. Tipton and his band also performed there weekly. In the late 1970s, Tipton retired from music.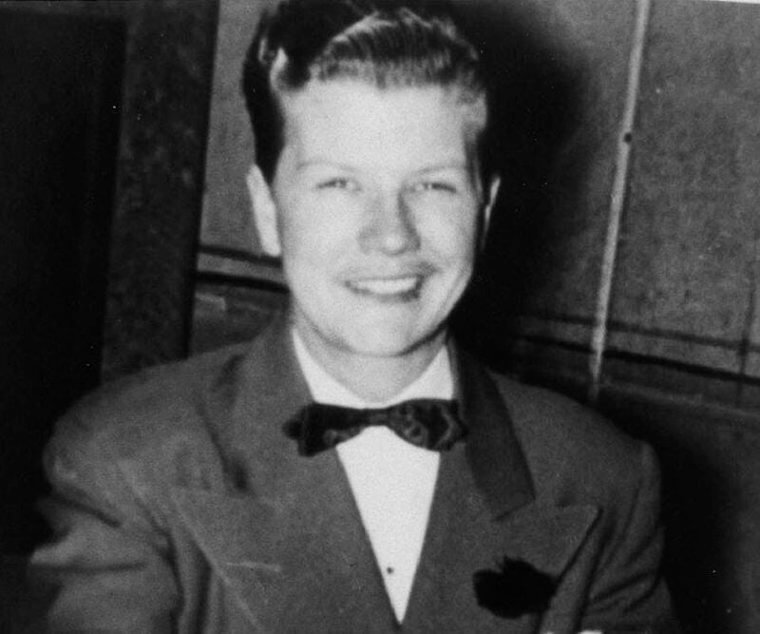 In 1989, paramedics arrived to assist Tipton after he collapsed. In the process of providing medical care, they discovered that he was biologically female. This shocked everyone, including four of Tipton's ex-wives, his adopted children, and many people he had worked with over the years. It was later discovered that Tipton began dressing as a man in the 1930s to be allowed entry into the jazz world. By the 1940s, Tipton started living his private life as a man as well.
Kathy Bates
Oscar-winner Kathy Bates successfully fought cancer twice. In 2003, Bates was diagnosed with ovarian cancer and had nine rounds of chemotherapy. In September of 2012, she announced on Twitter that she had been diagnosed with breast cancer and had undergone a double mastectomy, which then caused lymphedema – or swelling – in both of her arms.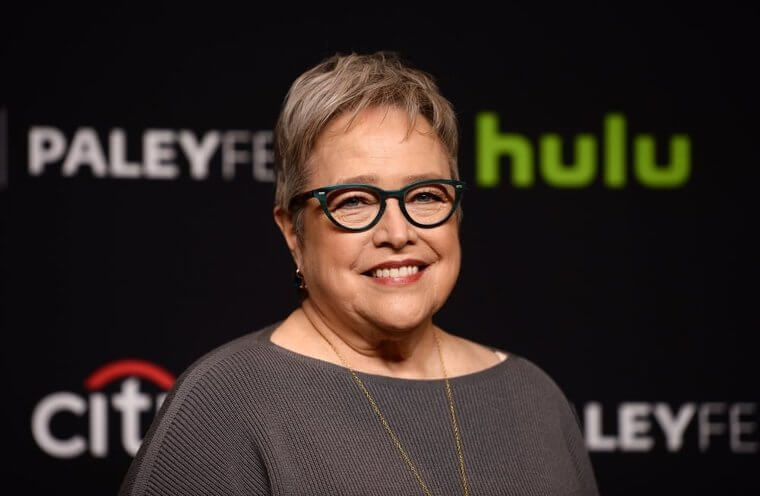 In 2014, Bates became a national spokesperson for lymphedema and was appointed chairperson for the Lymphatic Education & Research Network's honorary board. In 2018, she led a group of advocates in a Capitol Hill Lobby Day to ask lawmakers for more funding for lymphedema and lymphatic disease research.
Kerry Washington
In June of 2013, actress Kerry Washington tied the knot with NFL Player Nnamdi Asomugha in a secret ceremony in Blaine County, Idaho. The news came as a surprise to many as no one knew the pair were even dating. Others didn't even know that they knew each other, as they had never been photographed together.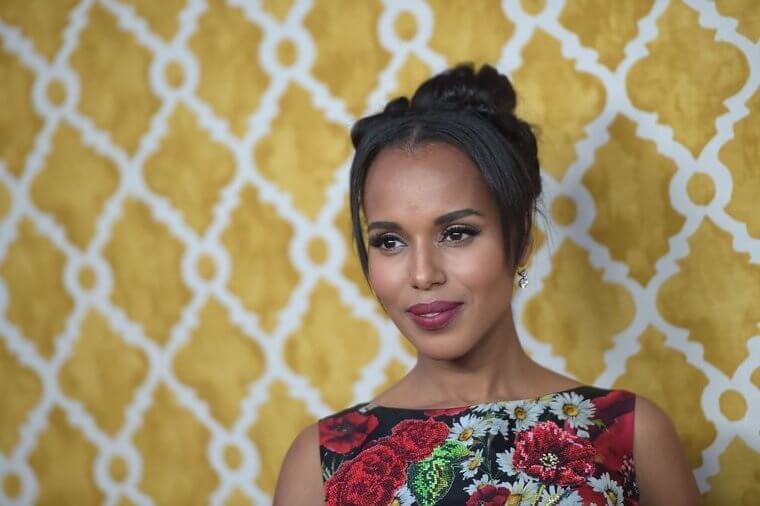 The Scandal star, who was previously engaged to actor David Moscow from 2004 to 2007, usually stays silent about her personal life. A week before her wedding, Washington tweeted that she would be taking a break from Twitter for a month, without giving a specific reason. In 2014, Washington and Asomugha welcomed their first child, a daughter named Isabelle. Two years later, their son, Caleb, was born. In 2018, Washington told NBC's Today that she also had one adopted child.

Avril Lavigne
In 2018, Avril Lavigne opened up to Billboard magazine about her battle with Lyme disease, which left her bedridden on and off for two years. Avril said she started feeling unwell shortly after her 30th birthday in 2014. One of her friends, who told her she might have Lyme disease, referred her to television personality Yolanda Hadid, who had previously been diagnosed with the condition. It was Hadid who referred her to a Lyme disease specialist.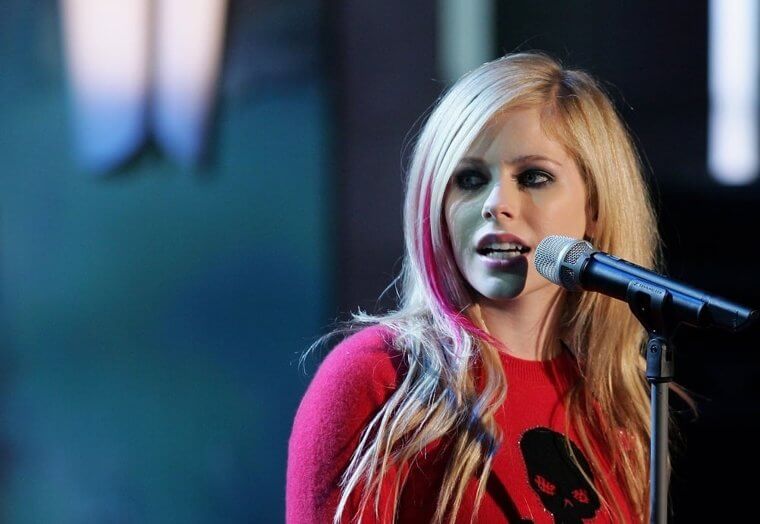 Avril told Billboard that being bedridden made her feel "trapped in her own body." Her experience inspired her to write the song Head Above Water, released in September of 2018. It was the first single from her album of the same name, released in February of 2019.

Cher and Tom Cruise
This may come as a shock to many, but Cher and Tom Cruise had a brief fling in the 1980s. Cher told The Daily Mail in 2018 that she and Tom first met at Madonna and Sean Penn's wedding in 1985. They later reunited at the White House at an event for people with dyslexia.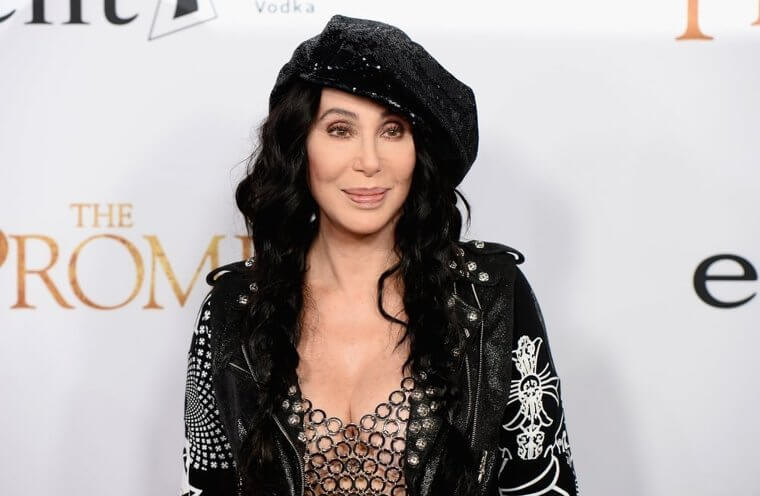 Tom hasn't spoken publicly about the relationship, but Cher doesn't seem to mind talking about it. Cher once told Andy Cohen on Watch What Happens Live that Tom Cruise was "in the top five" of her best lovers, along with Warren Beatty, Richie Sambora, Gene Simmons, and Val Kilmer.