Despite lots of scrutiny by the executives at the network at the time, The Dukes of Hazzard is one of the most successful shows in CBS history. Running from 1979 to 1985 and producing a total of seven seasons and 146 episodes, it centered around the endearing Bo and Luke Duke, also referred to as the Duke boys, played by John Schneider and Tom Wopat.
Series Regulars
In total, The Dukes of Hazzard ran for a total of 146 episodes and seven seasons! But interestingly enough, neither of the Duke boys are credited with appearing in every single episode. That's wild considering they are the main characters and the show is literally named after them!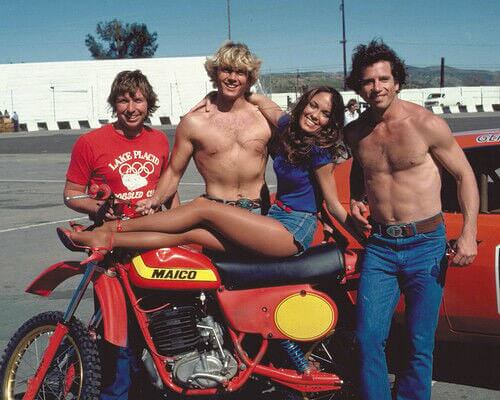 There were, however, three actors in the series who did appear in every single episode. They were the characters of Uncle Jesse (Denver Pyle), Daisy Duke (Catherine Bach), and J.D. Hogg (Sorrell Booke).
Those Infamous Daisy Dukes
How could we have an article on The Dukes of Hazzard without mentioning Daisy Duke's infamous Daisy Dukes!? After all, the show, and fashion, wouldn't be the same without that wardrobe staple of hers.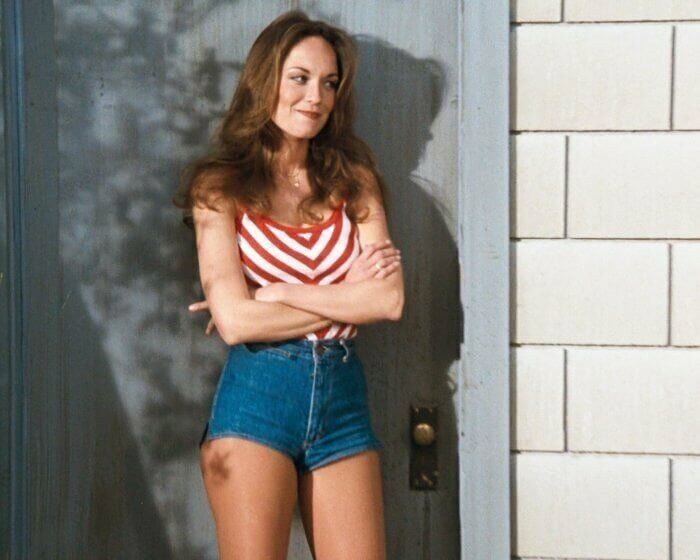 Originally, Daisy was supposed to wear a mini-skirt. Producers told Bach to wear what the waitresses across the street were wearing, but everyone ended up agreeing that she should wear the short shorts. Not to mention, Catherine Bach, who played Daisy, was great at making her own clothes. In fact, she made several of her character's outfits - including the red bikini she wore in multiple episodes.
He's the Boss
Boss Hogg, also known as Boss or J.D. Hogg, was the seedy, underhanded, and corrupt man who practically owned all of Hazzard County just like he owned the Boar's Nest Bar.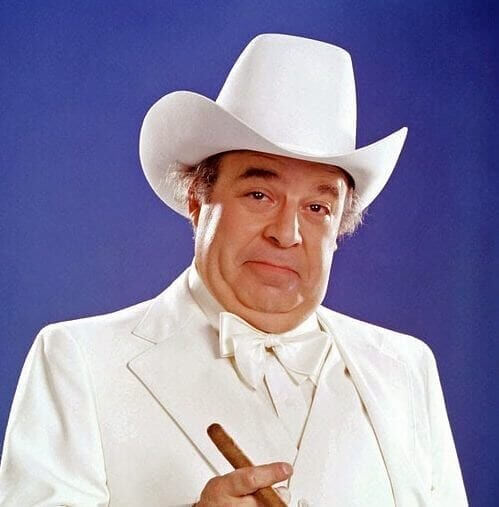 Sorrell Booke played Boss Hogg and he had a couple of special items put into his contract when he signed on to play this character, especially after producers described the character to him as the "personification of the 7 Deadly Sins." Booke's contract stated that under no circumstance would he have to be portrayed as a murderer or drug dealer in the show - which is why Boss Hogg, as awful as he was - never dabbled in killing or narcotics!
Hated by Executives
William Paley was a CBS chairman when The Dukes of Hazzard first aired who had had a great track record of bringing hit comedians like Norman Lear and Lucille Ball of I Love Lucy to the network.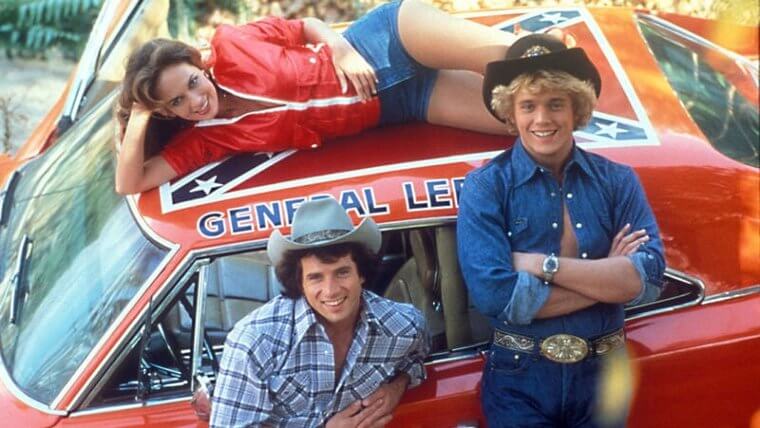 However, The Dukes of Hazzard must have not been up to his standards because he frequently shamed the show for its "country" humor and for being too "lowbrow". Paley even called the show "lousy" on different media outlets on several occasions - crazy considering that The Dukes of Hazzard was a huge success in the ratings for CBS! It drew in 21.81 million viewers between 1980 and 1981 and even became No. 2 in the Nielsen ratings.
Secretly Smart
In The Dukes of Hazzard, Boss Hogg was known for being the slow and dim-witted villain. Despite portraying him on the show, actor Sorrell Booke was anything but slow and dim-witted.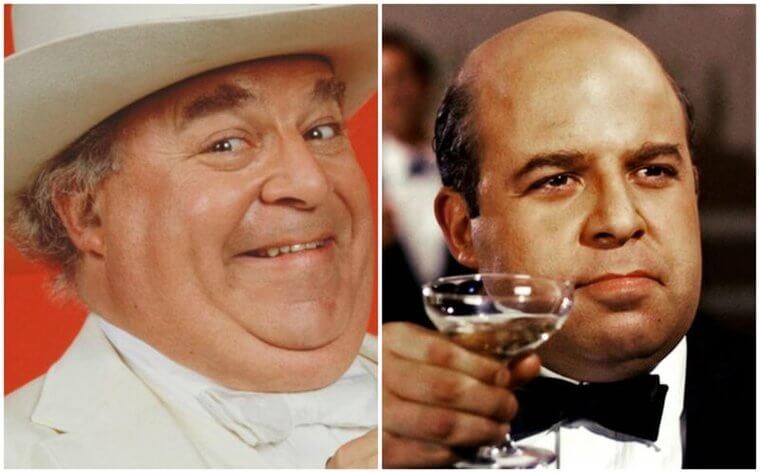 Booke was actually educated at prestigious universities including Columbia and Yale. He was even able to speak several different languages (Spanish, Japanese, Italian, Russian, and French)and, during the Korean War, was also a military intelligence officer. And, fun fact - he even wore a fat suit for the role! That just goes to show that people can be the exact opposite of their on-screen characters in real life.
Mid-Season Jackpot
In early January of 1979, CBS aired Captain America, a horribly campy movie based on the comic book superhero. The movie did not go over well (though it actually ended up getting a sequel later that year anyway) and so The Dukes of Hazzard premiered in the middle of the airing season on January 26th, 1979 to replace the flop film. In fact, the network only ordered five episodes of the series, and one executive was quoted saying it wouldn't "last longer than the first commercial break."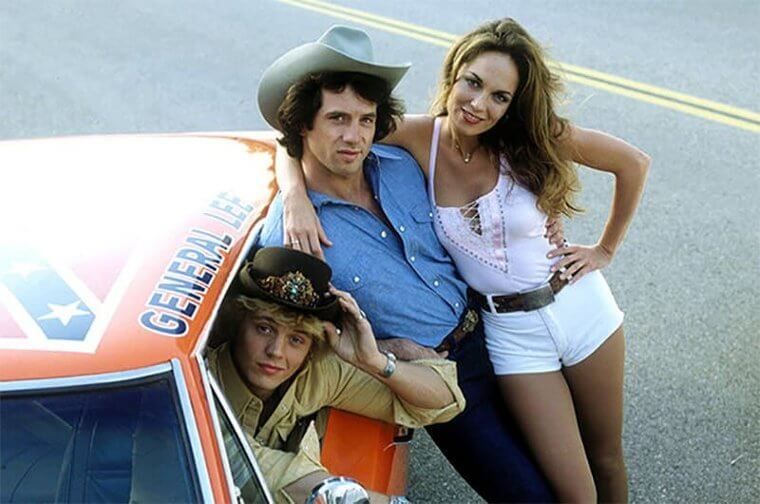 CBS had also had other scheduling issues going on on their network when they brought on The Dukes of Hazzard. However, it seemed to have some staying power as the series lasted until 1985.
A Knock-Off Dolly
Not many people know that the sweet and feisty cousin of the Duke boys, Daisy Duke, was based on country singer Dolly Parton.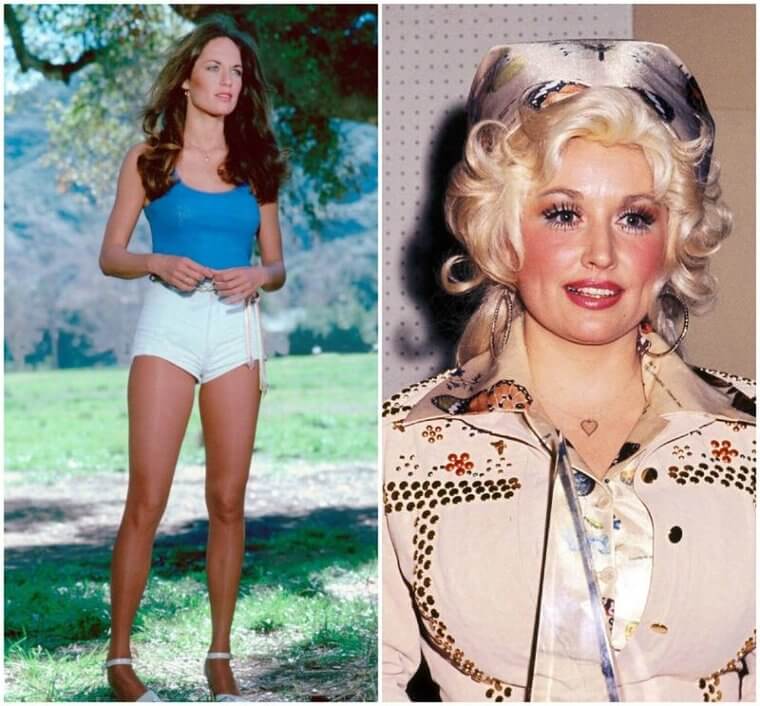 Not to mention, when Catherine Bach auditioned for the role, she impressed the producers so much that they decided to develop her character more than they had planned just to show off her acting range. Before this character development, Daisy Duke had been just a fictional version of Parton. They even planned to have her pursue a country music career, knowing every single word to Parton's songs.

Cooter's Place
Another one of the Duke cousins' many friends was Cooter Davenport. Also known by his C.B. handle Crazy Cooter, he was the Hazzard County mechanic who owned Hazzard County Garage. The Duke boys were always bringing in the General Lee to get fixed by Cooter. The man who played Cooter, Ben Jones, actually created a line of stores he named Cooter's Place. This small chain can be found in both Nashville and Gatlinburg, Tennessee, and sells The Dukes of Hazzard memorabilia.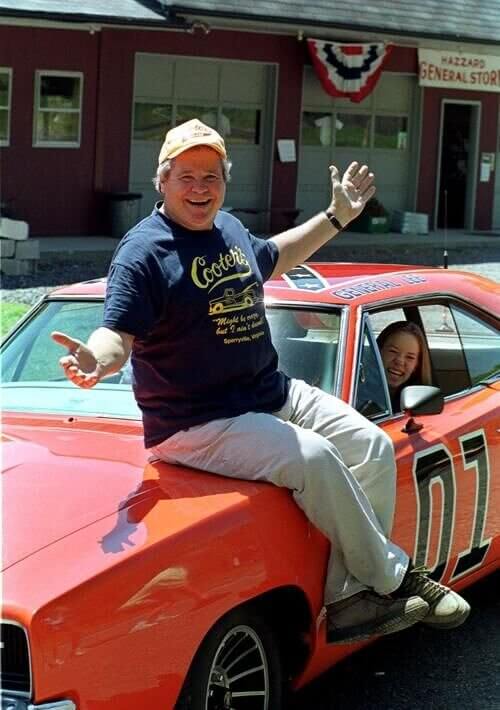 Besides owning Cooter's Place, Ben Jones is a respected writer and commentator whose work has appeared in The Washington Post and USA Today. He also served in the US House of Representatives for the state of Georgia for four years.

From Georgia to L. A.
Hazzard County is a fictional county in the state of Georgia - the Deep South. However, not every episode of The Dukes of Hazzard was shot in the state it took place in.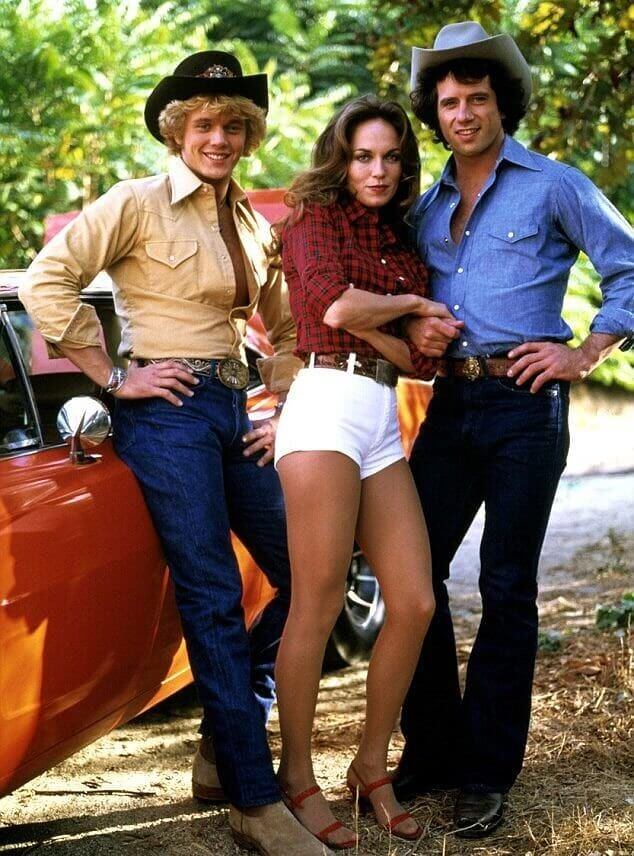 They shot the first five episodes of The Dukes of Hazzard in a rural Georgia town. But when the studio executives ordered more episodes after the show's early success, the production moved all the way to Burbank, California, and they never shot another episode in Georgia. In fact, most of the sheriff department cars seen in the show were actually California Highway Patrol or L.A.P.D. cars.
The Boar's Nest Church
The Boar's Nest was a popular establishment in the fictional Hazzard County: a bar and restaurant owned by the infamous Boss Hogg himself. Fans of the series would recognize it in a heartbeat, but maybe not in real life!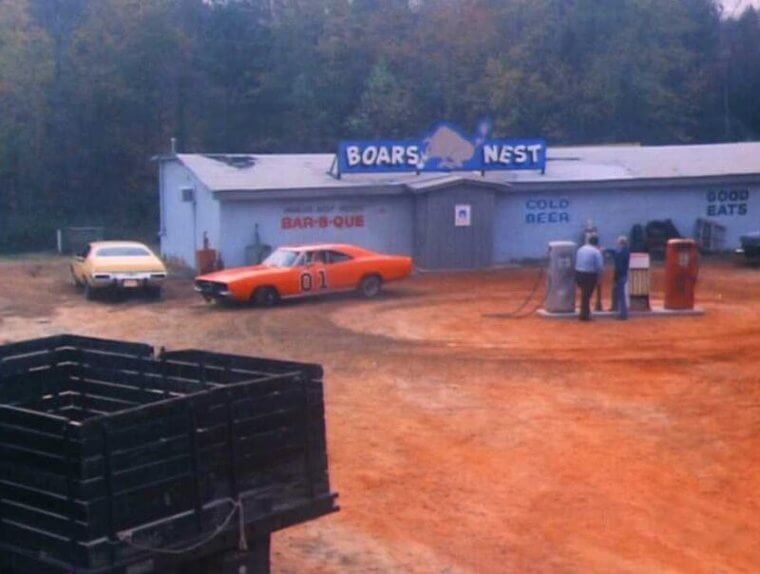 These days, the Boar's Nest is still standing but it's no longer a bar or restaurant - it is now a church! The original location the show filmed the Boar's Nest scenes was Ace's Used Car Lot in Georgia, which was torn down to expand a nearby church in 1998.
Bo Duke Meet Luke Duke
John Schneider played Bo Duke, the younger Duke boy. When auditioning for the show, he later admitted that he lied about his age to the show's producers; Schneider told them that he was 24 when, in reality, he was only 18 years old at the time.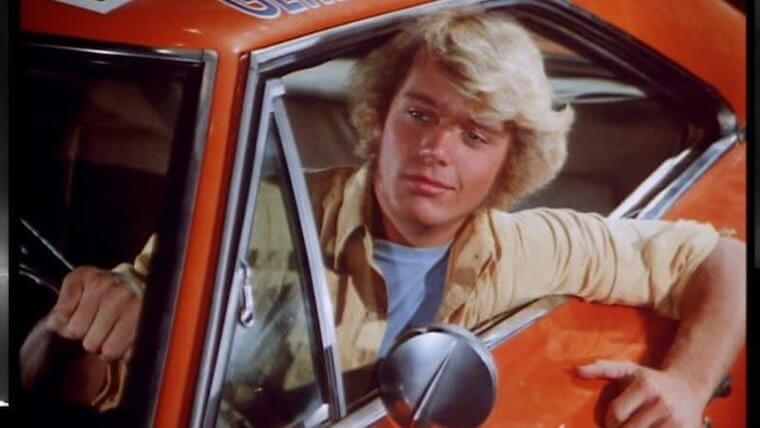 Another lie he told in his audition was that he was from Snellville, Georgia. In reality, he was from New York City, but when he showed up in blue jeans with a six-pack of beer and spitting tobacco like a good ol' country boy, producers thought he nailed it. Another fun fact of his audition is that, while in the bathroom during a break, he met future co-star  Tom Wopat and the two actually hit it off from the first time while washing their hands.
Who Wears Short Shorts?
Fun fact! One of Daisy Duke's iconic on-screen outfits (including her famous Daisy Duke shorts, of course) is currently on display in the Smithsonian Museum.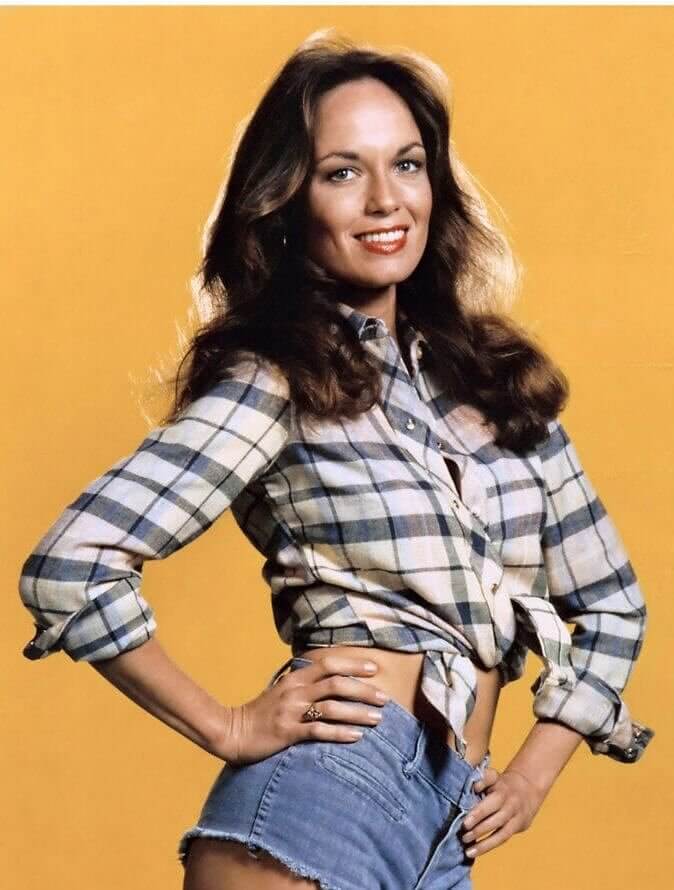 However, before the shorts became so famous, they almost never made it to the screen! When the producers first saw Catherine Bach in the short shorts, they thought they were too risque. Worried about Bach revealing too much on camera, they only decided to let her wear the short shorts if she wore skin-colored pantyhose underneath.
Almost Luke
The put-together and rational Luke Duke was played by Tom Wopat. But before Wopat was cast, The Dukes of Hazzard producers had offered the part to another actor.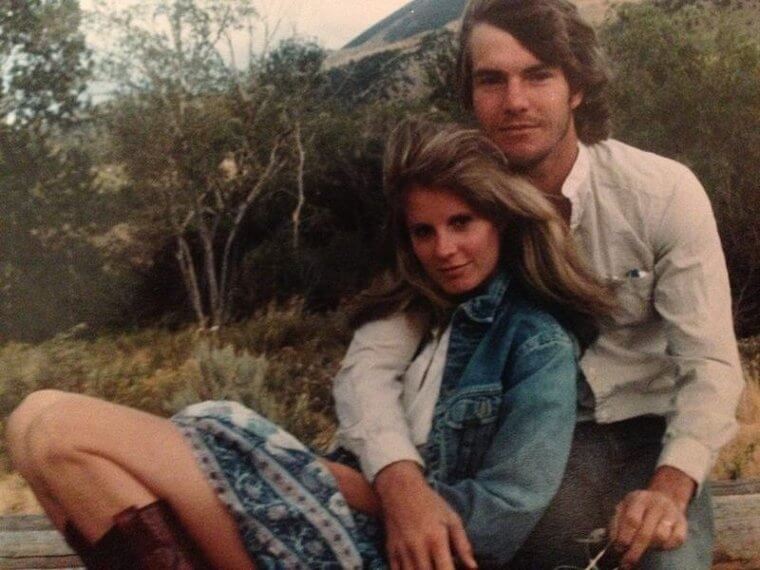 Dennis Quaid was reportedly the first person they offered the role of Luke to. However, Quaid said he would not take it unless they offered the role of Daisy Duke to P.J. Soles, his wife at the time. Producers didn't think that Soles was a good fit for Daisy and preferred Catherine Bach, so Quaid refused the role - which then led to Wopat's casting.

Look Ma, No… Face?
The Dukes of Hazzard theme song was sung by country icon Waylon Jennings and quickly became beloved to fans. However, many people don't realize that there is a hidden message in the last stanza of the full-length song that is not heard in the opening credits.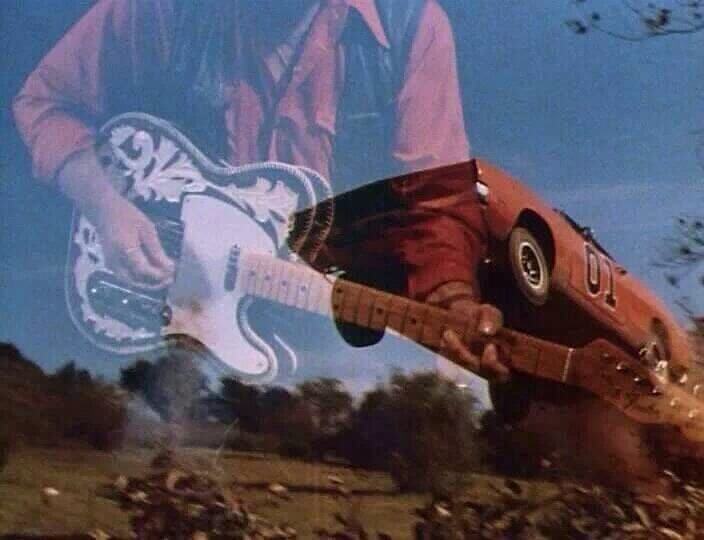 The song goes, "You know my momma loves me/ But she don't understand/ They keep a shown' my hands/ And not my face on TV." The lyric is there because, in the opening credits, Jennings' hands are seen playing the guitar, but never his face! What a diva.
Sliding Into Our Hearts
Fans of The Dukes of Hazzard will be the first to tell you that Bo Duke's iconic hood slide across the General Lee to the sound of banjo music was one of the most memorable staples of the series. Many have even tried to replicate the slide.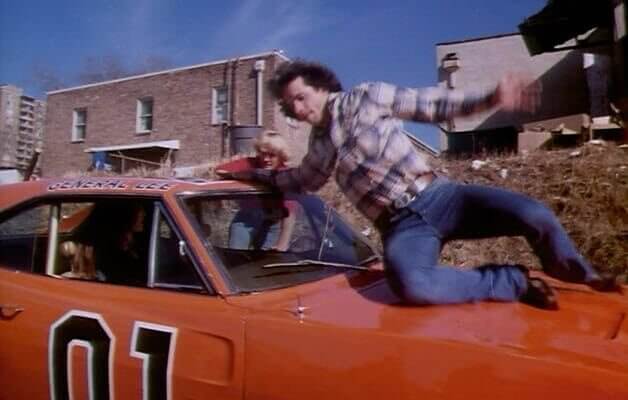 The hood slide was usually an indication that an action sequence was about to commence before Bo would jump into the car through the window. The hood slide fits so perfectly in the show that it had to be scripted, right? Wrong! The famous hood slide was actually a random thing John Schneider improvised one day and it stuck!
The Sound Of Dixie
Another legendary piece of lasting pop culture that came from The Dukes of Hazzard was the horn on the General Lee. Instead of a normal car horn, the General Lee honked out the notes to the southern classic "Dixie". Another iconic piece of the puzzle that was planned, right?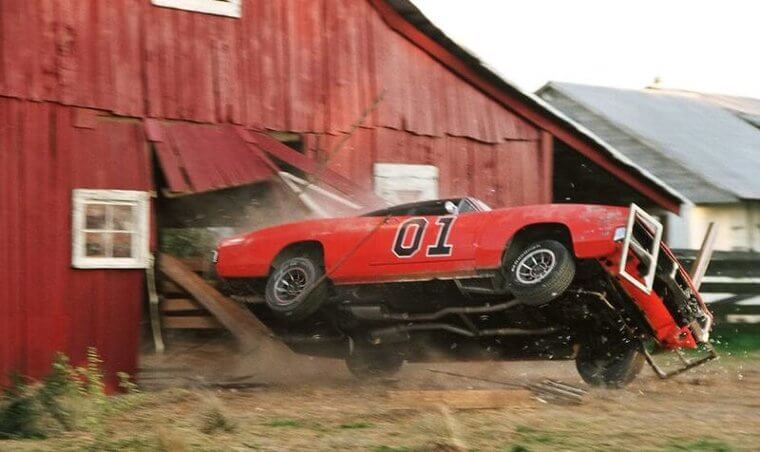 Wrong again! The producers didn't have the idea for the car horn to play Dixie until they were walking down the street in Atlanta, Georgia when they heard a random car horn produced the now-iconic sound. The producers actually chased the driver down on the street and bought the car horn from him on the spot for a rather large amount of money. Talk about being in the right place at the right time!
Creative Freedom
The sheriff of Hazzard County, Rosco P. Coltrane, was played by actor James Best. Coltrane was considered a villain on the show due to his close association with Boss Hogg. And when it came to portraying the sheriff, producers gave Best a lot of creative freedom. In fact, the majority of his dialogue on the show was improvised by Best at the moment.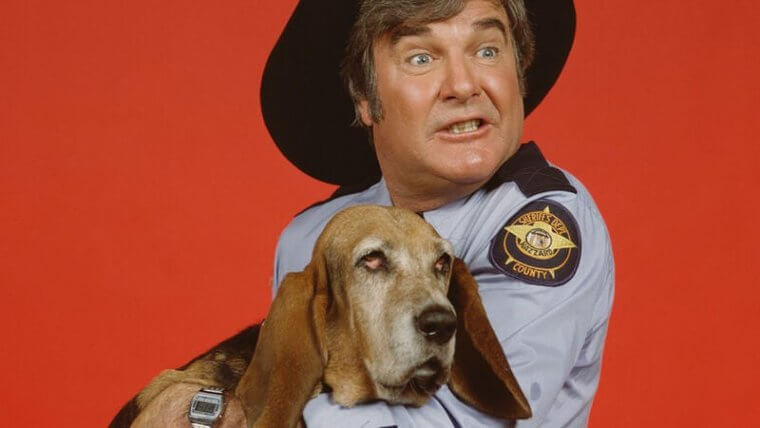 Even his character's distinctive voice was something Best came up with, along with the concept of the Sheriff's dog Flash, a basset hound. Flash was trained and owned by actor Alvin Mears and was originally referred to as a boy. But as the show went on, they started referring to Flash as a girl with no explanation.
Reboots Aren't Always The Answer
The television show The Dukes of Hazzard ended in 1985, but the concept and characters were rebooted into a movie in 2005 with Seann William Scott, Johnny Knoxville, and Jessica Simpson. Fans were thrilled at the news but when the movie finally premiered, it wasn't well-received. Even the entire cast of the original series was angry at the reboot with Ben Jones (Cooter) even saying, "I don't know what they were thinking… they totally missed the whole point of the show… You don't take our show and do what you did to it." Catherine Bach, Daisy Duke herself, also criticized the movie by calling it too "raunchy".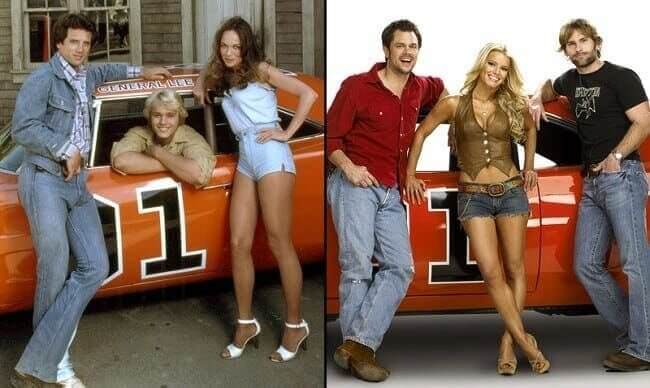 Hanna-Barbera had also created their own version of The Dukes of Hazzard, Dukes, in 1983 when they turned it into a cartoon. Their version featured the Duke cousins traveling to locations like Hong Kong and Greece, and only lasted for 20 episodes.
Southern, But Not
Though it's a given that The Dukes of Hazzard takes place in the South, have you realized that Bo, Luke, and Daisy Duke don't ever even have consistent Southern accents!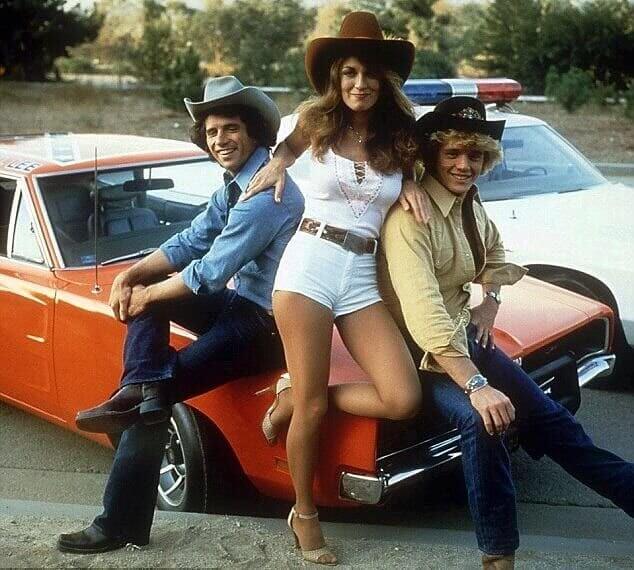 None of the actors were even from the South. John Schneider was from New York City, Catherine Bach was from South Dakota, and Tom Wopat grew up on a dairy farm in Wisconsin. It's a pretty big error on the part of the producers when you think about how unique and identifiable the sound of the South is to the region!
Hazzard County Lines
There was another inconsistency in the filming of The Dukes of Hazzard: it was a well-known fact of the show's set-up that Bo and Luke Duke were on probation for moonshine-running and that they weren't supposed to leave Hazzard County. Ever.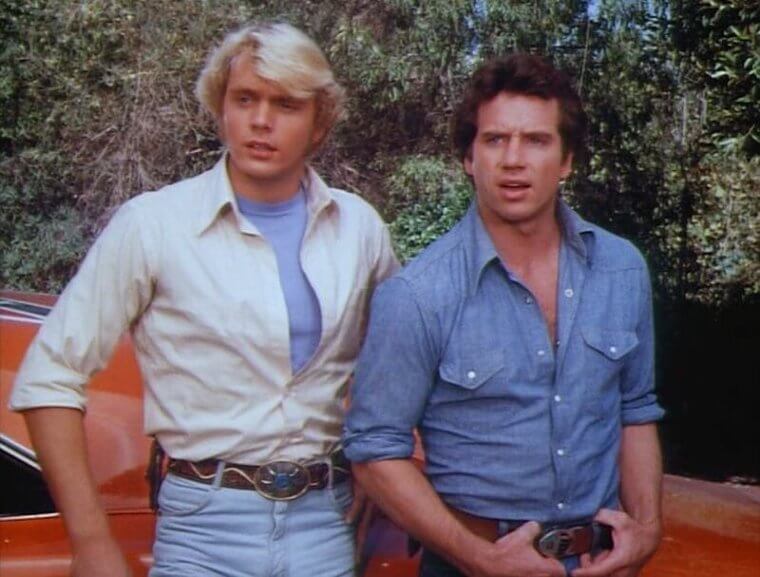 However, when John Schneider and Tom Wopat, the lead actors, disputed their contracts and walked off set, the writers wrote them out by saying they were out of state pursuing careers as NASCAR drivers. Who knows. Maybe their probation had been lifted by that point!
Sounds Familiar
The Dukes of Hazzard television show was actually based on a 1975 movie called Moonrunners, which was in turn based on the true story of Jerry Rushing, a famous bootlegger. In fact, several different pieces of information from Moonrunners were used in The Dukes of Hazzard including names, places, and even plot details.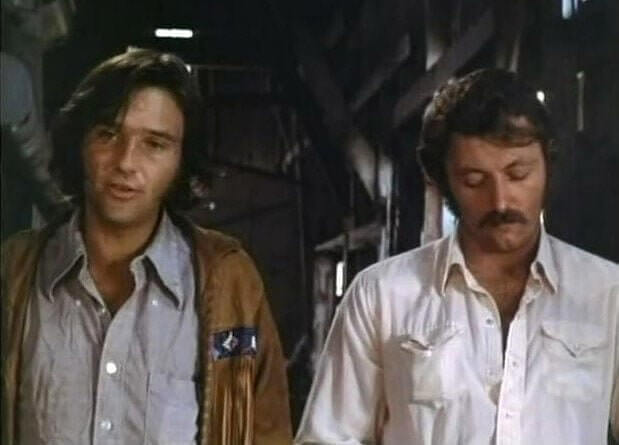 Not to mention, some actors from Moonrunners ended up coming on The Dukes of Hazzard, many even played the same characters. In the end, Jerry Rushing sued the producers of the television show for royalties and won.
Celebrity Appearances
Naturally, The Dukes of Hazzard was very popular in the South, not least of all for its setting and depth of characters featuring Southern mentalities and manners. Not to mention, they featured many different popular country singers throughout the series.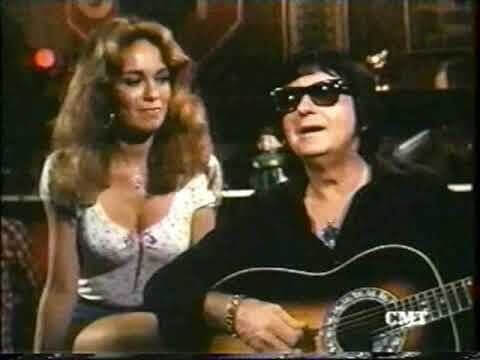 In The Dukes of Hazzard, there would be a segment where the Sheriff trapped celebrities driving through Hazzard County in a speed trap and made them sing a song to get out of getting a ticket. Some of the famous country crooners to thus appear on the show included Tammy Wynette and Roy Orbison.
Tensions Were High
During the show's seven seasons, Tom Wopat and John Schneider were not the only two actors to walk off set. Ben Jones, who played Cooter, once left the show because the producers stated that his character should be clean-shaven all the time and he wanted to grow a beard for a change.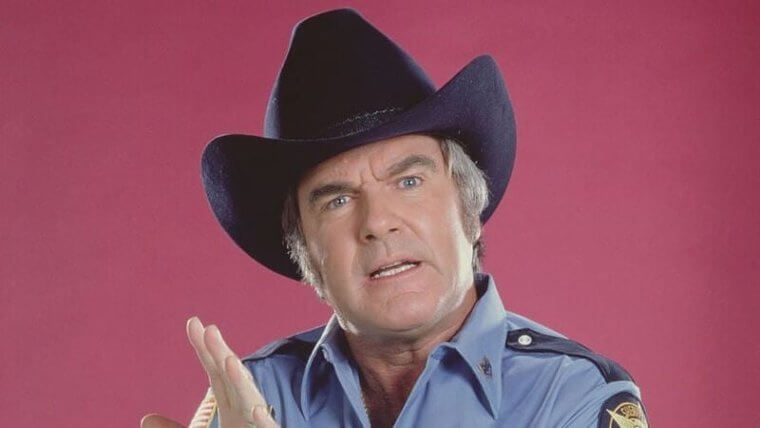 Another walk-off came when James Best, who played Sheriff Rosco P. Coltrane, left the show until he was provided with a private dressing room to change clothes. Until then, many episodes had gone by without Best having an area of his own!
Award-Winning
Considering that The Dukes of Hazzard was never expected to go past five episodes and was publicly dismissed by CBS executives on several occasions, many didn't think it would be an award-winning show.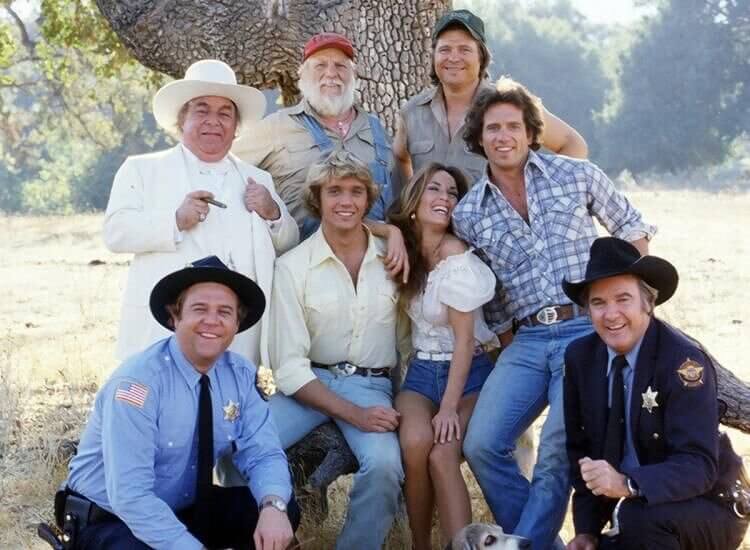 But they were sure proved wrong when it was nominated for an Emmy back in 1984 when Men's Costume Supervisor, Bob Christenson, and the Women's Costume Supervisor, Bonnie Hope Slepak, were nominated for the Outstanding Costumers Award. Though they didn't win, unfortunately, no one can deny how iconic the show's wardrobe is! They gave us Daisy Duke shorts for Pete's sake!

Real-Life Inspiration
Strom Thurmond was a US Senator from South Carolina who served for over 50 years. At the time The Dukes of Hazzard was made in the early 1980s, he was also a war veteran and the oldest Senator in Congress.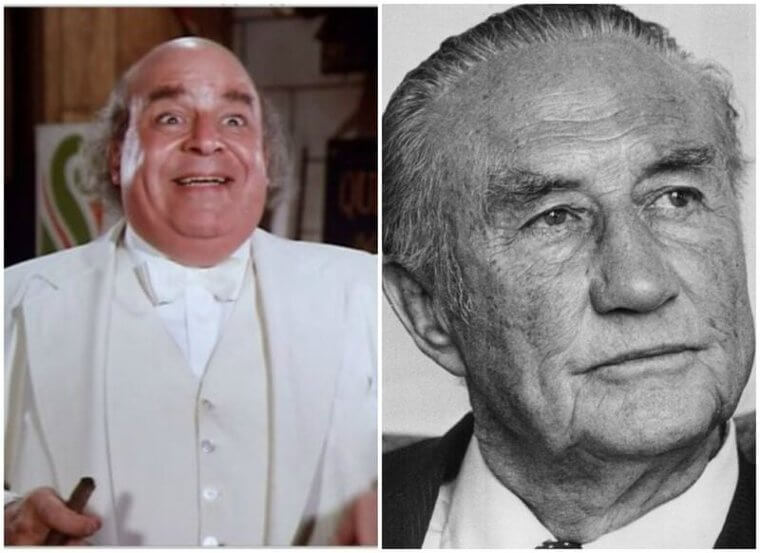 Such a serious man certainly wouldn't seem to be linked to the popular television show. But, in reality, he was a big inspiration for the character of Boss Hogg. Sorrell Booke, who played Boss Hogg, was from New York and had no idea how to have a realistic Southern accent. He based his attempt in the show off of Thurmond's speeches.
Not Lacking Direction
It's very common for Hollywood actors to eventually get into directing, especially if it was their main interest in the first place. On the set of The Dukes of Hazzard, actors directing episodes was a common thing!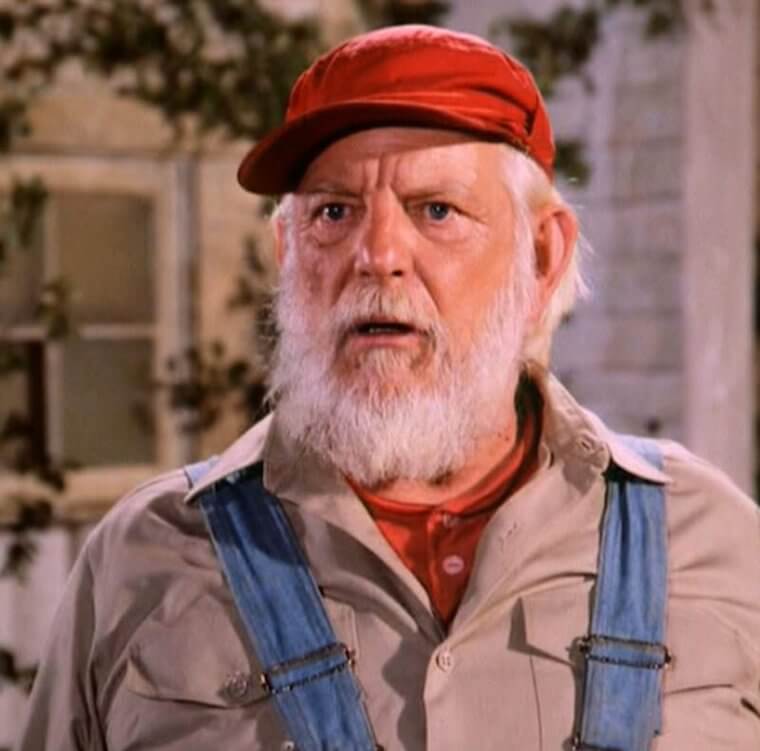 It seemed that every actor directed an episode at some point. Tom Wopat directed five episodes, John Schneider directed one episode, Sorrell Booke directed four episodes, and James Best directed three episodes. However, Denver Pyle, who played Uncle Jesse, directed the most episodes for a grand total of 12!
Surprising Fan Mail
Before we had social media, handwritten fan letters were the way to express your love for your favorite character and actors. When it comes to The Dukes of Hazzard, you might be surprised at the cast member who received the most fan letters.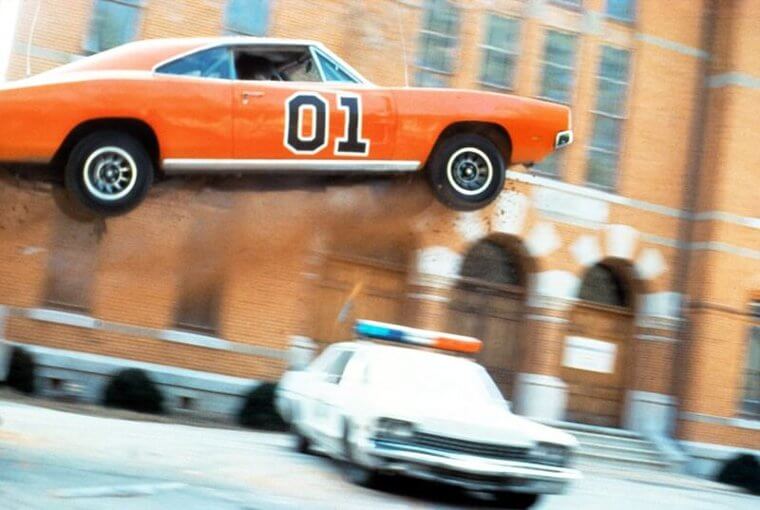 Despite the fact that Catherine Bach was a bombshell and lead actors Tom Wopat and John Schneider were considered major heartthrobs, the General Lee was the one who raked in the most fan mail.  It is estimated that the car got about 35,000 letters a month that asked for pictures or more information. That's right, the Duke boys' car is what got the most attention from fans!
Breaking Records
Speaking of the General Lee, many fans of the series don't realize that all of the exciting stunts they did on the show actually led to them breaking a world record!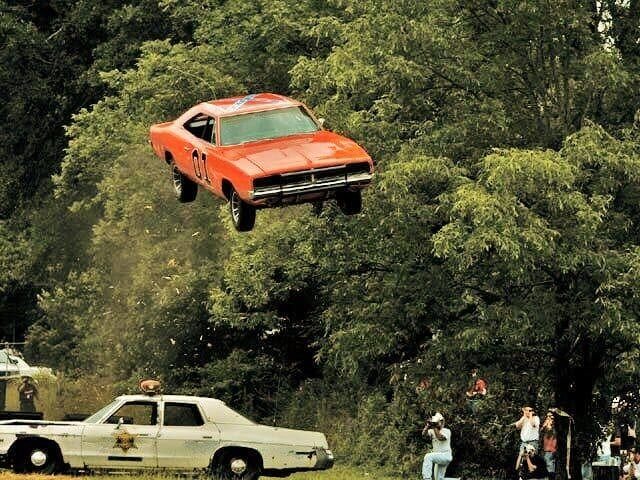 When filming the show before its debut in 1979, Craig R. Baxley, the stuntman, drove the General Lee for a stunt where the car would soar through the air. When he completed the jump, it ended up going 16 feet in the air for a total length of 82 feet. At the time, this was the longest car jump in the world!

Lack of Funds
The Dukes of Hazzard was known for exciting car chases, stunts, and action sequences. However, the show had a hard time keeping up with them as time went on; by the time it hit its seventh season, the budget was decreasing and they couldn't afford to continuously destroy and replace multiple cars.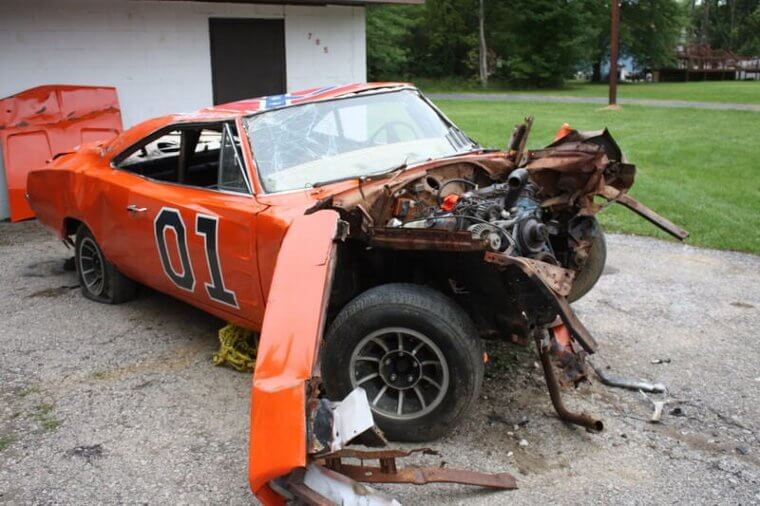 So, instead, what they did was reuse stock footage that they had shot in previous seasons. One time, they even hilariously used a miniature model car to create the stunt they needed. However, sometimes they would mess up and show long shots of Bo driving before cutting to an interior shot that showed Luke driving instead.
Car Shortage
Another issue the show ran into when it came to filming scenes with the General Lee was the fact that they kept destroying so many cars of its type in their action sequences. The show's producers were able to easily find and replace the police vehicles that were destroyed during stunts, but when it came to the General Lee, the distinctive 1969 orange Dodge Charger became increasingly harder to find.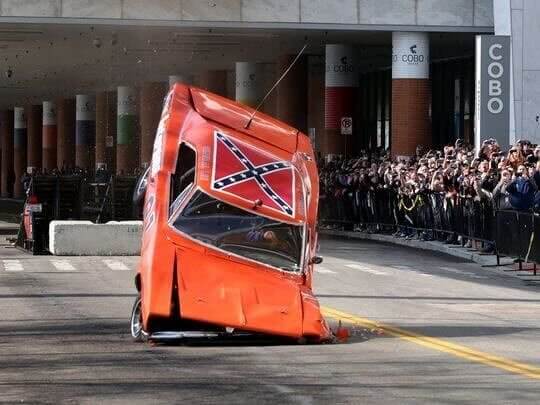 They ended up going through such a bad car shortage that producers ended up stopping Charger owners if they saw them on the street and offered them cash on the spot for their cars! In total, it is estimated that they went through somewhere between 255 and 325 orange Dodge Chargers while making the show. And now, it is estimated that there are only 17 to 20 still in existence; one was even auctioned off on eBay for almost 10 million dollars! You can even buy replicas of the General Lee's license plate, CNH-320, on Amazon or Etsy.

Butting Heads
As we already know, some of the cast members of The Dukes of Hazzard didn't always see eye to eye with the show's producers.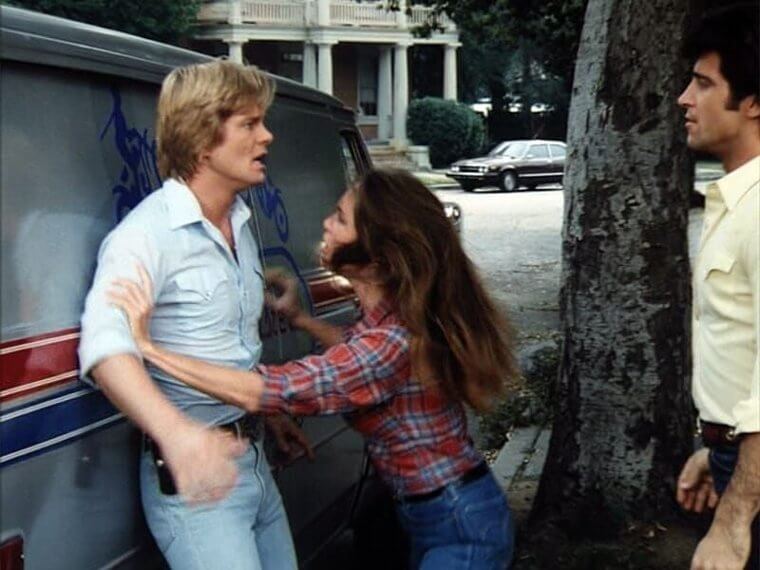 Another thing that led lead actors John Schneider and Tom Wopat to walk off the set was a clash over merchandising royalties. In 1981 alone, producers of the show raked in about $190 million from merchandising. When Schneider and Wopat wanted a bigger cut, producers refused and the two actors left the show for one season.
Inconsistent Bad Guys
Even popular Hollywood television shows are prone to inconsistencies, including The Dukes of Hazzard! In the show, villain Boss Hogg was almost always flanked by two of his thugs anytime he appeared on screen, much like the stereotypical bad guy tropes.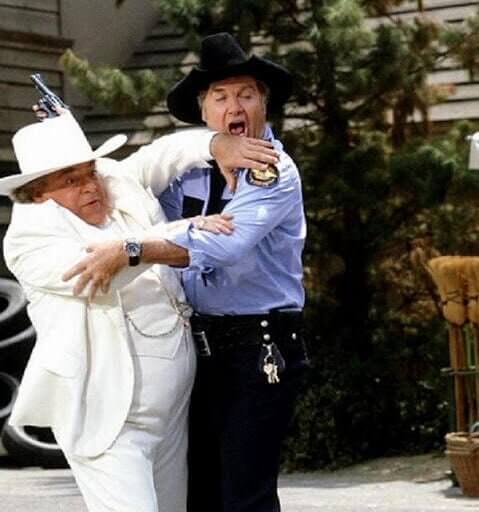 However, Boss Hogg's goons were often called different names from episode to episode. Pat Studstill's thug character was called both Barclay and Paul on two separate occasions, and Roger Torry's thug character was called both Norris and Wayne.
Oversight or Insult?
Another inconsistency in The Dukes of Hazzard was the spelling of the sheriff's name. Whenever Sheriff Rosco P. Coltrane's name had to appear on official papers or court documents on the show, it was always spelled differently.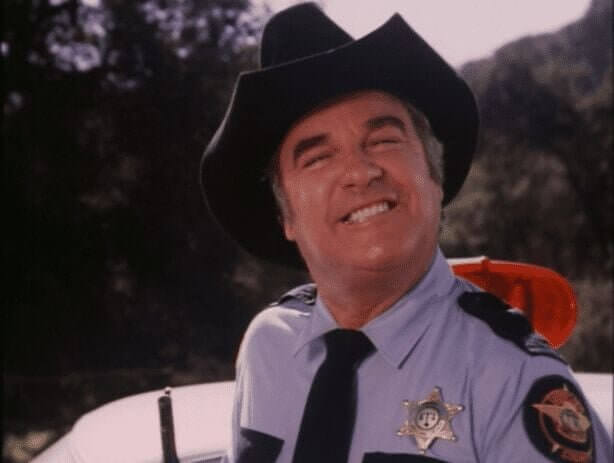 Sometimes it was spelled "Rosco" while other times, it was spelled "Roscoe". This really angered some of the show's viewers as instead of assuming it was just an oversight on the part of the show's producers, they assumed it was a jab at the low literacy level in the South.
CB Handles
Back when The Dukes of Hazzard was filmed, CB radios were all the rage. Songs like "Convoy GB" by Laurie Lingo & The Dipsticks and "Convoy" by CW McCall, combined with the 1978 movie Convoy, led to the CB radio's rise in popularity.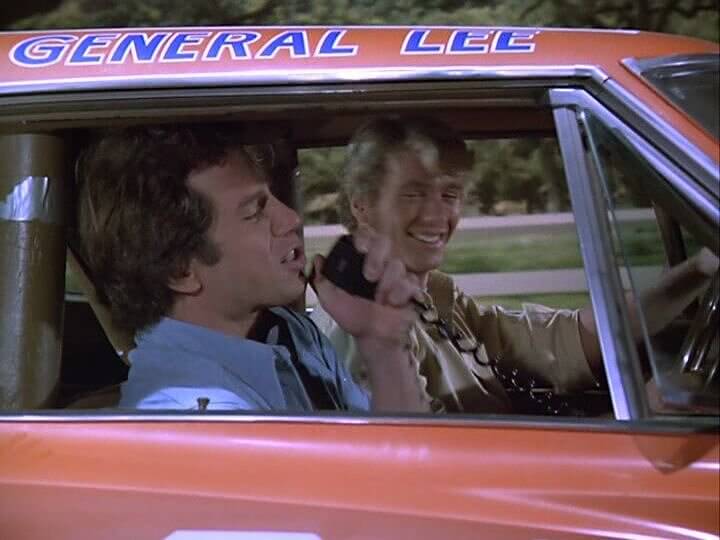 So, when The Dukes of Hazzard premiered in 1979, it was only natural that CB radios played a big part in the Duke boys' shenanigans. Bo and Luke had the CB handle of "Lost Sheep" while Daisy Duke's handle was "Bo Peep."

Something Looks Different
When John Schneider and Tom Wopat went on strike for one season, The Dukes of Hazzard producers ended up essentially replacing them with actors Byron Cherry and Christopher Mayer.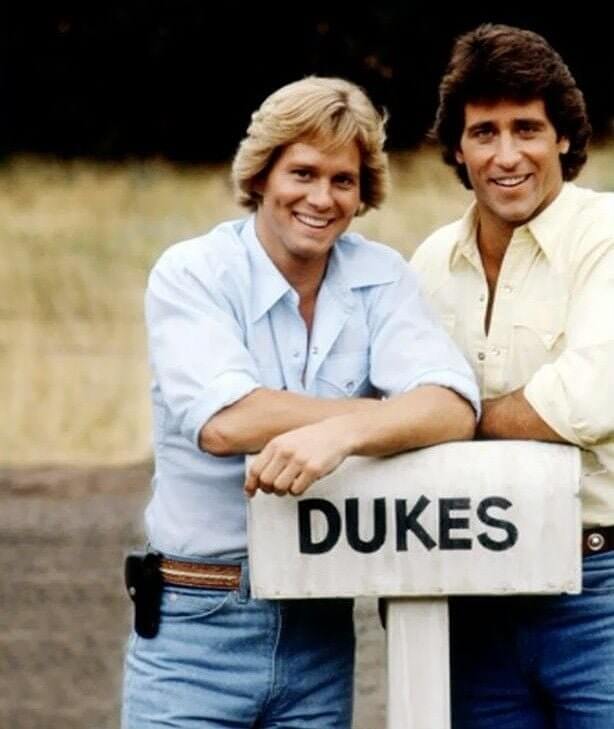 Schneider and Wopat were actually very supportive of the two new actors and reached out to wish them well, but fans of the series were not as supportive of the two actors. Fans hated the "new" Duke boys, who had been introduced as another set of cousins but were clearly meant to be doubles, and even made the ratings of the show drop so low that the producers had no choice but to make amends with Schneider and Wopat.
Creative Defense
It's no secret that Bo and Luke Duke were often on the wrong side of the law. They were never truly bad guys and often did things in a good-hearted way, but still, they were mixing it up with some pretty tough people. That means they needed to have some pretty good items to defend themselves with.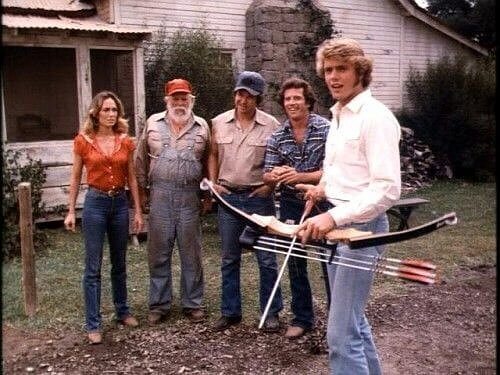 Since the Duke boys were technically on probation, they weren't allowed to have firearms unless they wanted to be in big trouble. So, their solution was to use a bow and arrow for defense! Sometimes, they even attached dynamite to it!
Not So Great Spinoff
Sonny Shroyer played the character of Enos, a deputy at the Sheriff's Department, in The Dukes of Hazzard. Shroyer was living the dream many actors have of getting their own spinoff show when CBS introduced Enos in 1980 as a standalone series.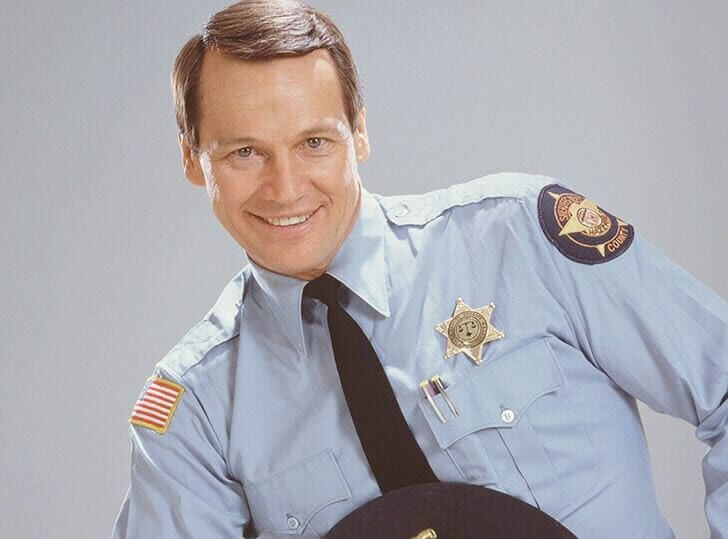 Shroyer wanted to do the show but was worried that it wouldn't last. So, he had the producers put a clause in his contract that he could easily return to The Dukes of Hazzard if the show failed. And that's exactly what happened! Enos was canceled after only 17 episodes and Shroyer returned to the original series.
Their Full Names
Bo and Luke Duke has a certain ring to it, doesn't it? The producers certainly knew what they were doing by giving the Duke boys such catchy names. "Luke Duke" is obviously fun to say because it rhymes. But many people don't realize that his full name was actually Lucas! In the show, Cooter even loved calling him "Lucas Dukas."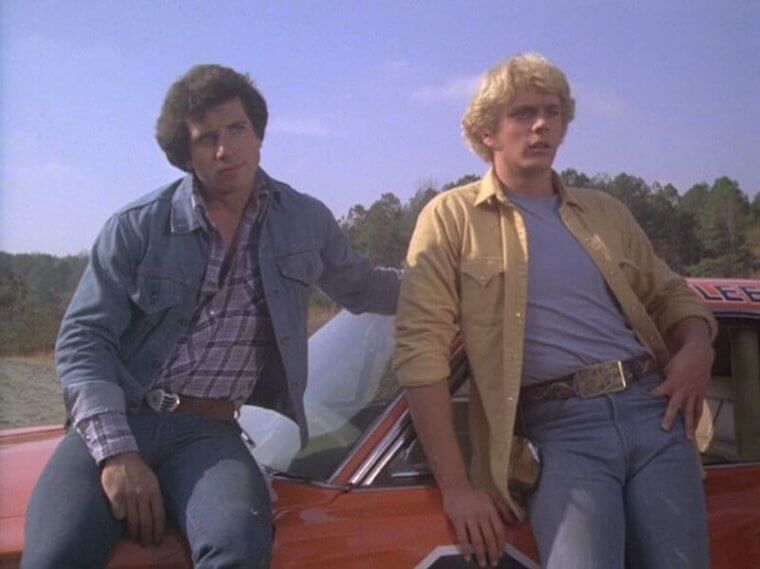 And when it comes to Bo Duke, many people don't realize that his full name is actually "Beauregard" which is a French name for a boy who is more interested in the simple things in life - fitting!
Not Immune to Controversy
Nowadays, there's some controversy surrounding a particular piece of The Dukes of Hazzard history. The General Lee infamously had a picture of the Confederate flag on the roof of the car - a symbol associated with slavery and white supremacy which has only become more controversial as time goes on and people speak up.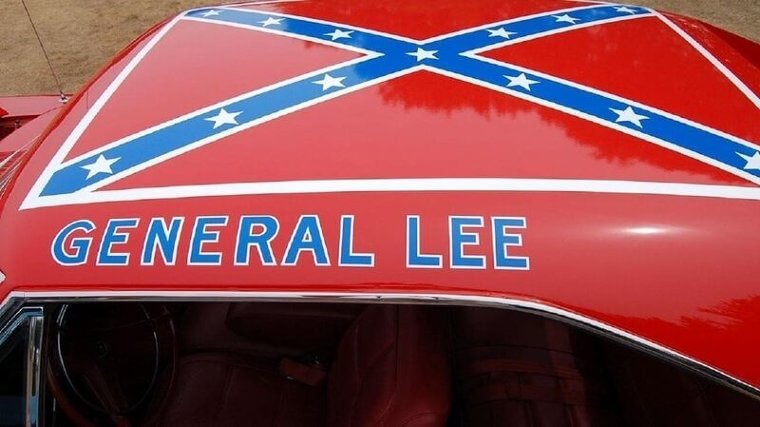 In fact, in 2015, TV Land decided to stop airing reruns of the show for that very reason. Warner Brothers also banned sales of The Dukes of Hazzard merchandise that included the Confederate flag that same year. Most people thought this was a good decision, but John Schneider wasn't a fan of it.
Musical Success
After The Dukes of Hazzard ended in 1985, Tom Wopat, who played Luke Duke, went on to become a successful country musician.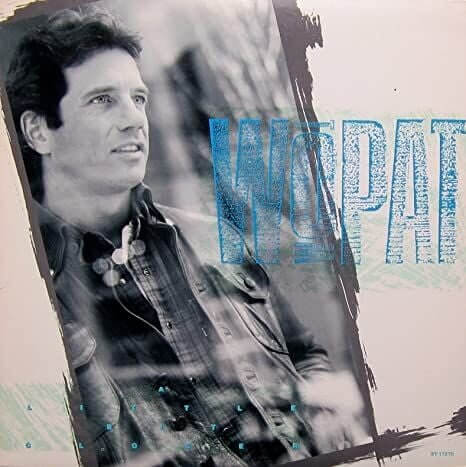 After crossing over to the music industry, Wopat had three hits breach the Top 20 Hits charts in the U.S. All three singles - "The Rock and Roll of Love" (which climbed as high as 16 on the U.S. charts), "Susannah", and "A Little Bit Closer" were from his album, A Little Bit Closer. He also bridged into the theater world, appearing in several Broadway productions.

Hot Water
Since the show ended in 1985, some people affiliated with the show have found themselves in the U.S. court system for various reasons. Specifically, Tom Wopat, who played Luke Duke, was arrested in 2017 for several charges including drug possession, indecent assault, and battery.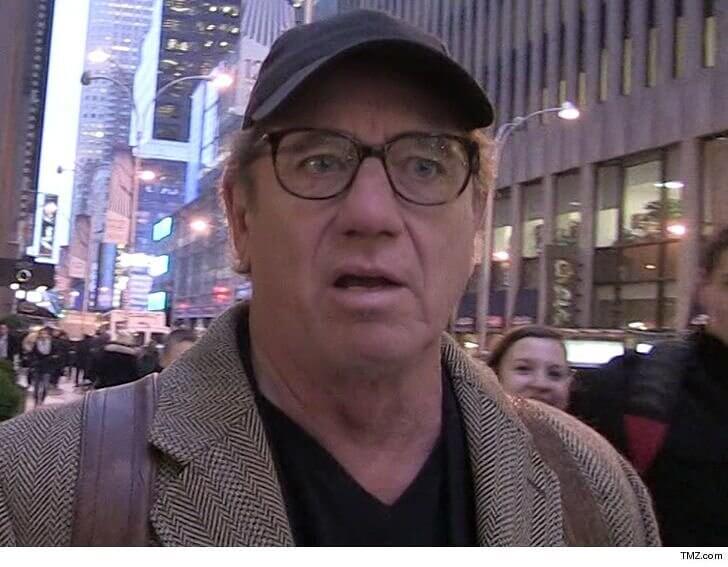 Also in the legal realm is James Best, who played Sheriff Rosco P. Coltrane, sued Warner Brothers for millions saying that they had cheated him out of royalty money from the show that was rightfully his. The lawsuit was later settled out of court.
Dukefests
Diehard fans of The Dukes of Hazzard are still going strong, despite it being over 40 years since the show first aired, and have regularly held "Dukefests" to celebrate the show and meet with fellow fans. In 2006, one Dukefest in particular hosted in Nashville, Tennessee, had over 80,000 people in attendance. Also, in 2017, Ben Jones, who played Cooter on the show, hosted a festival called "Cooter's Last Stand." He was 75 years old when he hosted the event!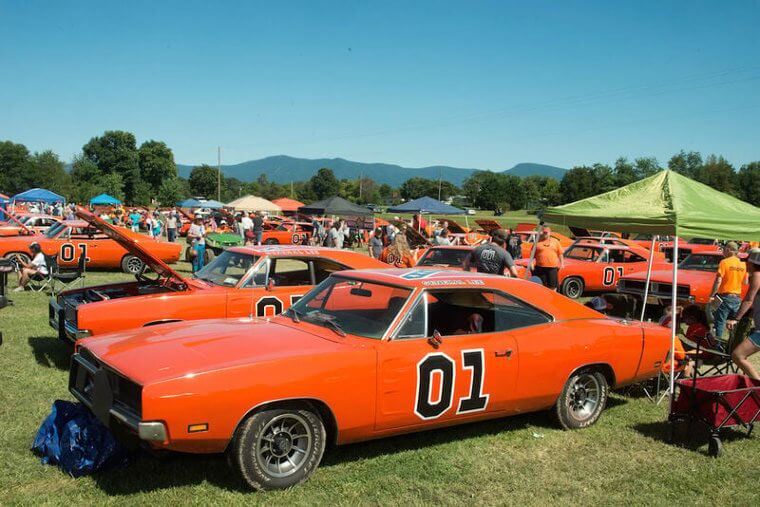 The show had accumulated numerous fans throughout the years, including Nancy Reagan, the former First Lady! It is reported that she had posters from the show up on the walls of the White House. And, In 2013, the original cast of The Dukes of Hazzard had a reunion to celebrate the 35th anniversary of the airing of the pilot episode! They all met in Peach County, Georgia, to sign autographs and meet fans.
Catherine Bach Now
Catherine Bach had already had several television roles before landing the role of Daisy Duke, but this one has probably become her most well-known one, especially as her Daisy Duke shorts helped turn her into an international sex symbol.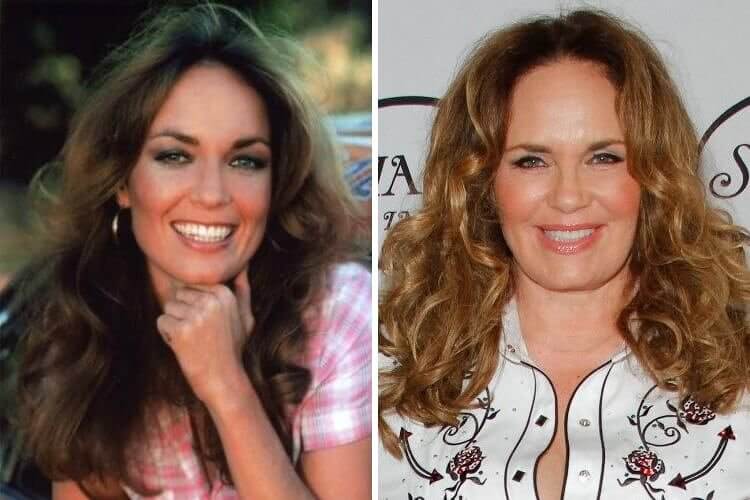 After The Dukes of Hazzard, Bach went on to star in African Skies, a Canadian television series, in the early 1990s. She also had a guest appearance on the television show Monk in 2006. Most recently, Bach played Anita Lawson in over 50 episodes of The Young and the Restless.
John Schneider Now
The role of Bo Duke was John Schneider's big break. He was immediately labeled a heartthrob and loved by all his female viewers. And, in the 1980s, like his costar Tom Wopat, he started to pursue a singing career. In total, he released nine albums!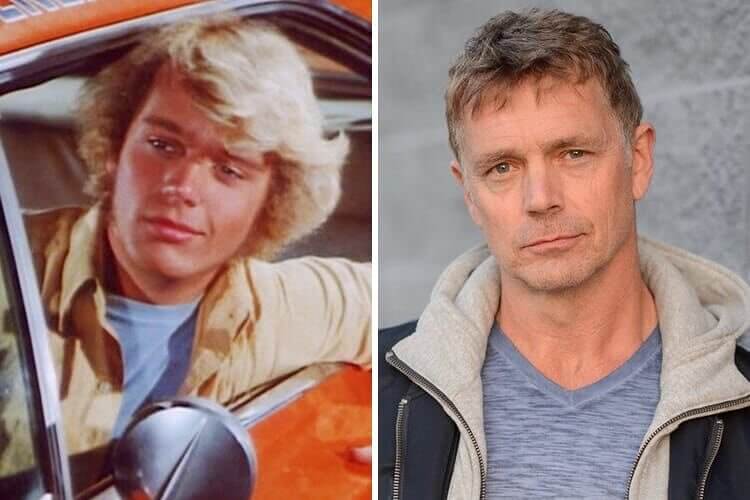 Nowadays, Schneider is still acting. At this point in time, he has over 150 acting credits on his resume! Some of his more notable roles have been that of Johnathan Kent in the television series Smallville and the main character in the cartoon version of The Mummy.
Tom Wopat Now
Tom Wopat, who played Luke Duke, was considered to be just as big of a heartthrob as John Schneider. His character was the voice of reason who turned out to be one of the main sex symbols of the show.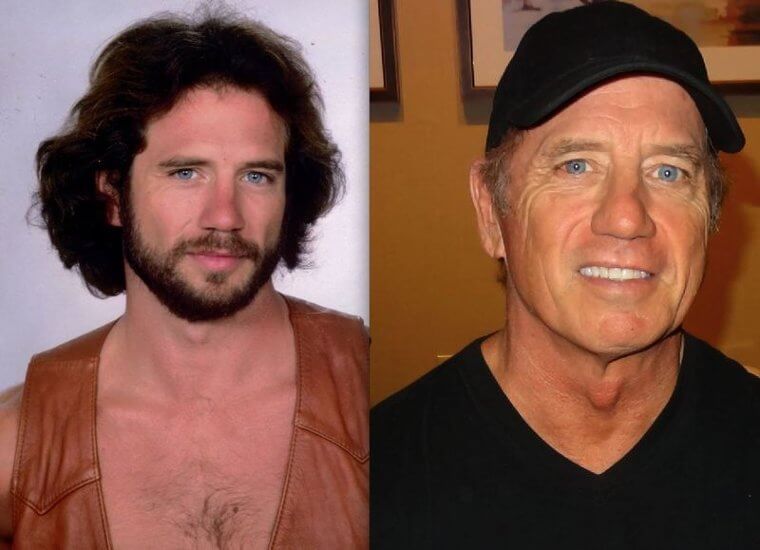 Since The Dukes of Hazzard ended, Wopat released his musical album and appeared on Broadway as well as taking on some smaller acting roles. Unfortunately, he was arrested twice in 2017: once for inappropriately touching a woman and another time when two large bags of cocaine were found in his car. He pled guilty to charges from the first arrest.
Sonny Shroyer Now
Before getting cast as Deputy Enos Strate in The Dukes of Hazzard, Sonny Shroyer had started his career as a professional model in 1961. He also had a role in the 1972 movie Payday. His character in The Dukes of Hazzard may have been a minor one, but he was pretty popular.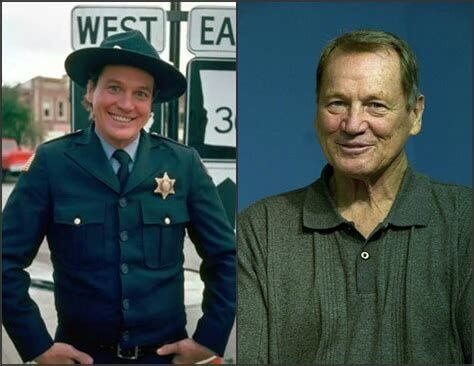 Shroyer went on to continue his acting career after The Dukes of Hazzard ended. He has been in popular productions such as American Gothic, Van Wilder: Freshman Year, and Forrest Gump. Today, he is still appearing in various productions!
Rick Hurst Now
Rick Hurst played the role of Cletus Hogg who seemed to always be chasing after the Duke boys and, more often than not, ended up with his squad car in the river. He had had several acting credits to his name before landing this role.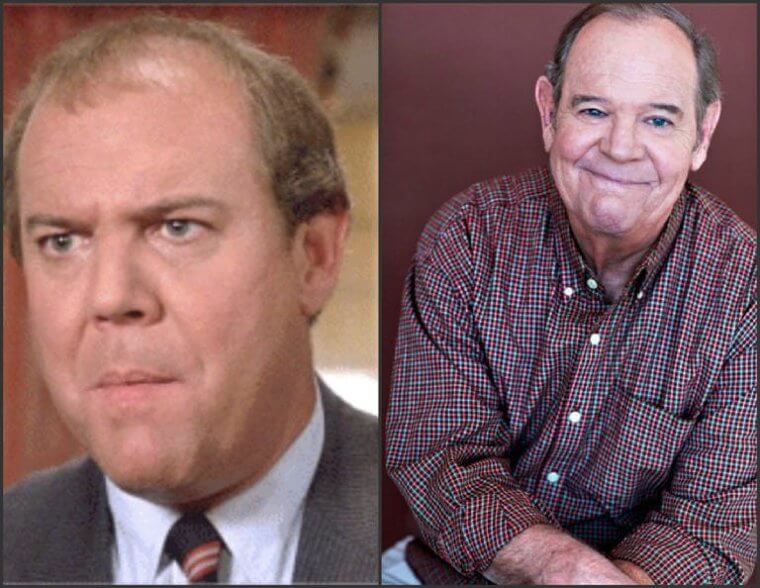 Since The Dukes of Hazzard ended, Hurst has continued his acting career. His most recent production was in 2016 and even appeared in the classic film Return of the Killer Shrews. Hurst also makes a point to attend all of The Dukes of Hazzard reunions, even if he is in his 70s.
James Best Now
James Best had had numerous roles under his belt when he was cast as Sheriff Rosco P. Coltrane in The Dukes of Hazzard. It was clear from his audition that he was clearly the best actor for the part.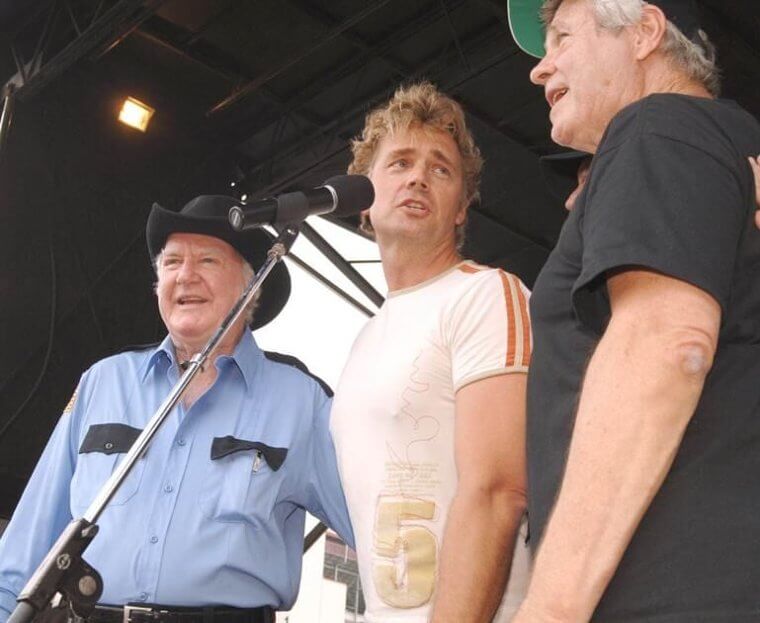 After The Dukes of Hazzard ended, Best moved to Florida where he began teaching at the University of Central Florida. Best also wrote his autobiography, Best in Hollywood: The Good, The Bad, and The Beautiful, in 2009. Best passed away on April 6th, 2015, from pneumonia at the age of 88.
Denver Pyle Now
Denver Pyle had been a movie and television actor for a long time before getting the role of Uncle Jesse in The Dukes of Hazzard. He had even been in the successful Andy Griffith Show in the 1950s and 1960s.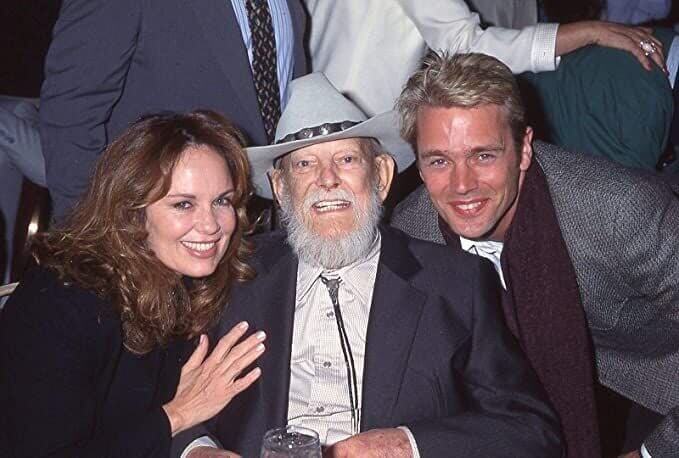 After The Dukes of Hazzard ended in 1985, Pyle continued his acting career. Unfortunately, he passed away in 1997 at the age of 77 from lung cancer. His presence in the Hollywood community has been sorely missed. Thankfully, we can rewatch The Dukes of Hazzard to truly appreciate his legacy.

Sorrell Booke Now
Between his degrees from Yale and Columbia University and his time as a counterintelligence officer for the US military in the Korean War, Sorrell Booke had been busy before landing the role of Boss Hogg on The Dukes of Hazzard. In fact, he had already been acting for 30 years!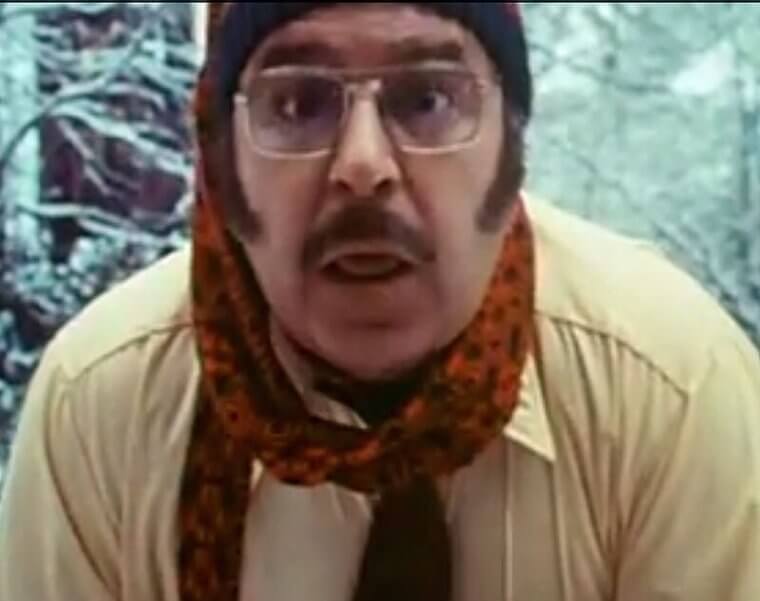 Booke continued his long acting career right until he passed away in 1994 at age 64 from colorectal cancer. His legacy certainly does live on through all of his spectacular achievements!
The two southern cousins stayed busy in Hazzard County, getting into car chases with their car, the General Lee, and their cousin, Daisy Duke, even participated in the shenanigans! But as much as you may know, there are always some amazing new secrets to find out, like the country music icon who inspired the charming cousin herself! Keep on reading to find out!