Samuel "Screech" Powers was the geeky kid, the outcast, the one who made everybody laugh back in the '90s. Sadly, Diamond died suddenly, in early 2021, of cancer at only 44. No one even knew he was sick, let alone suffering from stage four lung cancer. With the shocking news of his death came more information that Diamond clearly chose to keep under wraps. Here is Screech's tragic life story.
He Traded in His Childhood
The world welcomed Dustin Neil Diamond on January 7, 1977. He was born into a Jewish family who lived in San Jose, California. At the time, his father was a digital electronics teacher, while his mother was a computer operator. They had pretty stable and ordinary jobs, something that Diamond never found appealing.
What he did find appealing was the thought of being an actor. So, that was exactly what he became! Starting at a young age, Diamond had his first television appearance at the tender age of 10.
Starting at a Young Age
Diamond got his first real acting gig when he was only 11 years old. Beating out several other applicants, he was cast as Samuel "Screech" Powers in Saved by the Bell. Even at a young age, he had something that others lacked and it solidified his spot on the show.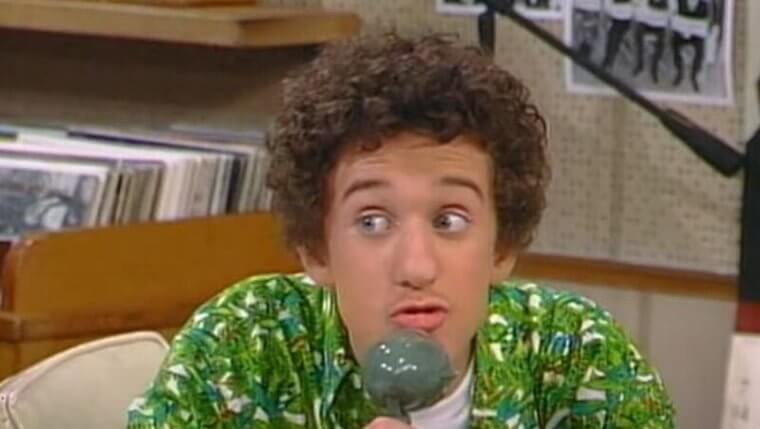 If you're familiar with the show, you'll know how popular it became. So popular, in fact, that producers decided to create Saved by the Bell: The College Years. Unfortunately, it wasn't as popular as they had hoped and it only lasted one season. From this one show, Diamond had gotten years of exposure and made lifelong friends.
Diamond Seemed to Lose His Shine
If you were a fan of Saved by the Bell and kept up with the show, then you would know what a hit Diamond was. Playing the role of a nerd who makes those around him laugh hysterically, everyone believed that this was just the beginning of Diamond's acting career. Sadly, they couldn't be more wrong.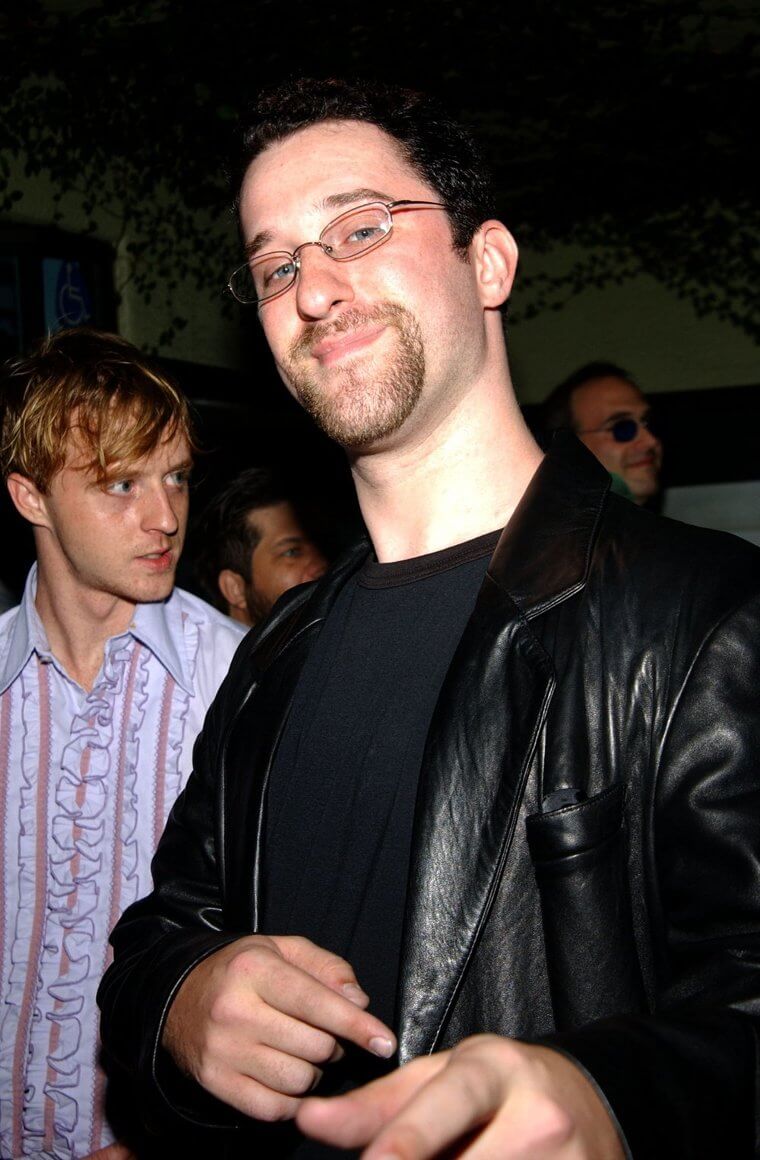 After the sitcom came to an end after filming its last show, it seemed that Diamond's acting career did the same. Out of the Saved by the Bell cast, many went on to become more famous and gain even more traction. Surprisingly, Diamond wasn't one of them.

Trying His Hand at Something New
By the time Saved by the Bell, cut their losses and wrapped things up, Diamond was already 23 years old. Having played the role of Screech for so many years, he wasn't sure where to go or what to do next. What he did know was that he had a knack for making people laugh.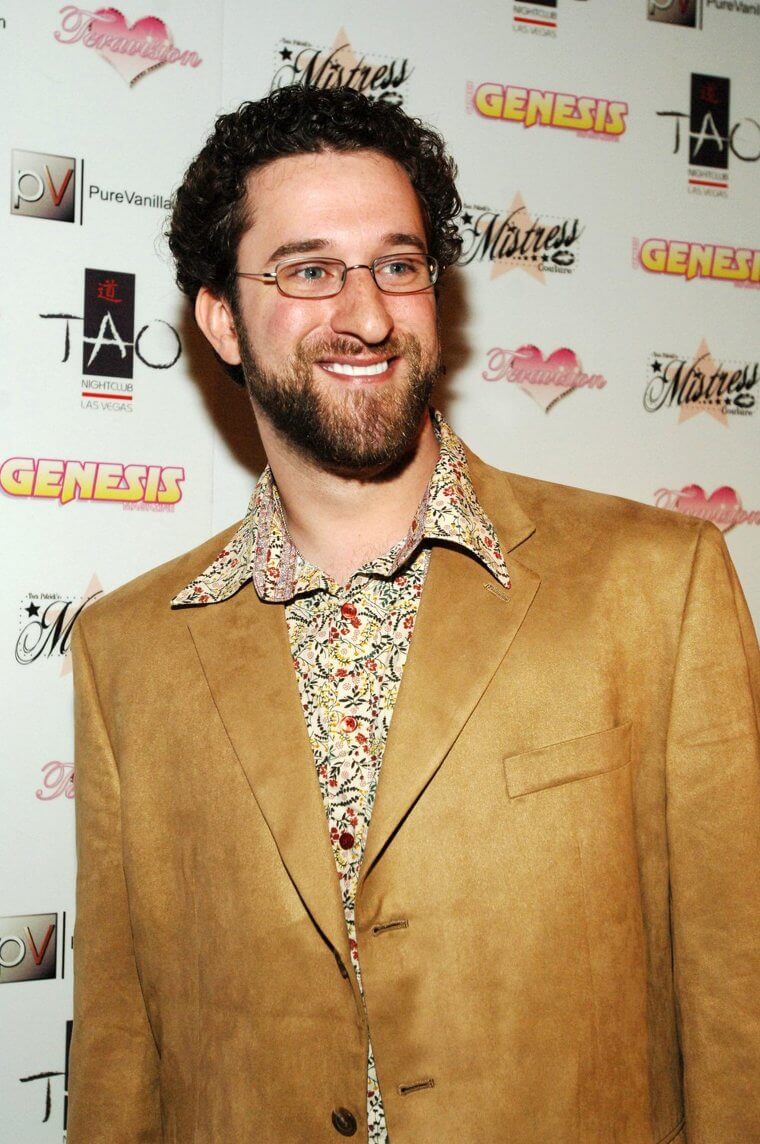 So, he decided to try his hand at stand-up comedy. Using the fame that his role in Saved by the Bell had brought him, Diamond toured on and off. Unfortunately, nothing ever stuck and his attempts were unsuccessful. Not only that, but he had also lost his edge in Hollywood. Apart from appearing on a couple of reality shows and in a handful of movies, Diamond had nothing going for him.

Fighting His Way Through Life
His attempt at stand-up comedy had failed and so had his attempt at getting back in Hollywood's good books. However, he wasn't prepared to give up that easily. He still had one card to play and it was a skill that no one knew about. Diamond was into professional wrestling and decided to make this his new career path. He started taking it more seriously in 2000 when he appeared in Memphis Championship Wrestling.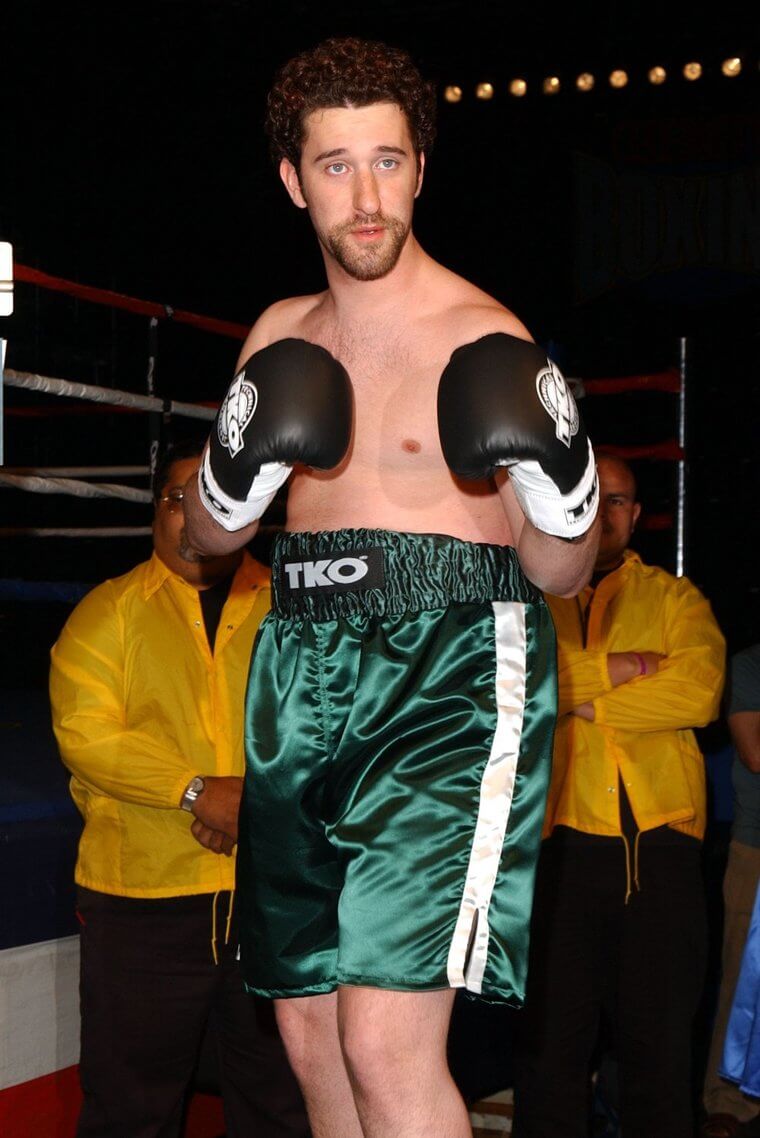 Unfortunately, his career wasn't looking too promising when he was beaten up by Chip Diver, the Fabulous Rocker, and Dannie B. Picking himself up, Diamond managed to put someone else down in NWA-TNA's Asylum weekly pay-per-view. His last appearance in the sport was in 2008 at Hulk Hogan's Celebrity Championship Wrestling. However, by then, his focus had shifted elsewhere.

Using Tragedy to Make a Difference
While Diamond's professional life was failing, his love life was flourishing. During his tour in Pennsylvania, Diamond had met and fallen in love with Jennifer Misner. Years later, the couple were still happy and expecting their first child. That's when tragedy struck.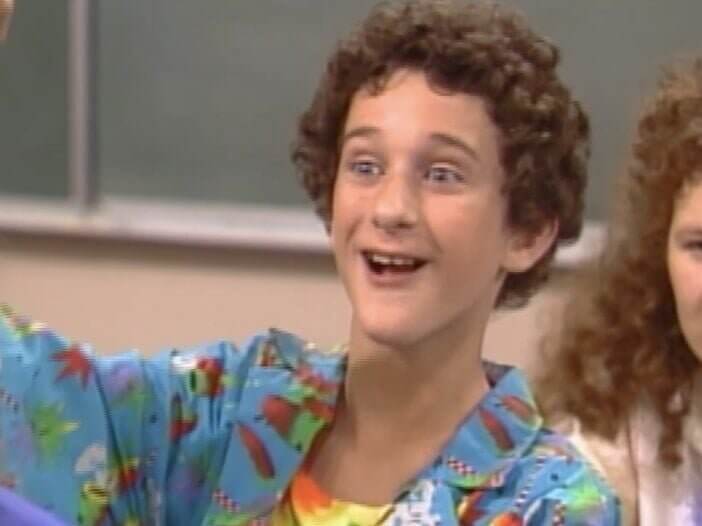 In 2004, the couple revealed that they had lost the baby in what was called an ectopic pregnancy. They were devastated but decided to use their grief to make the world a better place. That's where the inspiration for the Dustin Diamond Foundation came from. The foundation's aim was to "support organizations that specialize in childcare." Sadly, like most other things in his life, the foundation didn't work out.

Finding Ways to Make Money
At this point, Diamond had no promising career options. With no money coming in, Diamond was about to lose his house. He was desperate to earn an income and turned to the public for help. On June 13, 2006, Diamond was a guest on Stern's XM radio show. He had made t-shirts and encouraged listeners to go and buy as many as they could.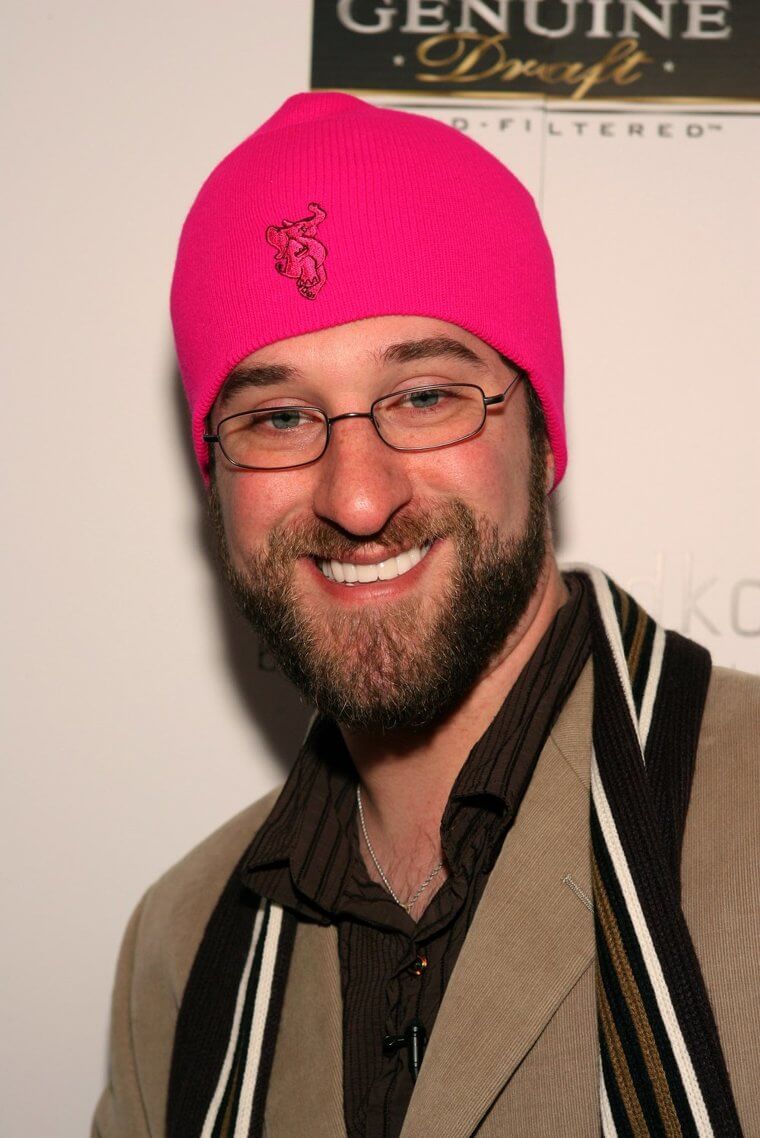 The t-shirt read "I paid $15.00 to save Screeech's house." What's with the extra 'e' you ask? Well, that was his clever way of getting around copyright issues. His aim was to sell 30,000 t-shirts, raising $250,000. Since he only sold his house in 2018, we're assuming that he reached that mark.

One Scandal After the Next
At the same time that he was trying to save his house, Diamond found himself in some hot water with his fans. His acting career had gone downhill and on the way, he had found himself in scandal after scandal. One of the most shocking came to light in 2006, when his sex tape was released to the public.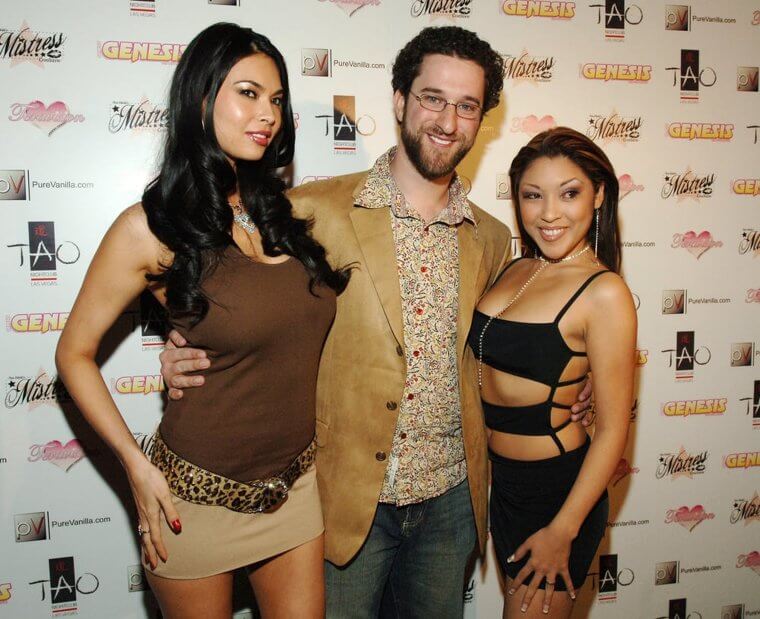 To make things even worse, Diamond had directed and released it himself, naming it Screeched: Saved by the Smell. It seemed that Diamond had gone from making people laugh to making gasp. According to Diamond, the video of him having a threesome got out after sharing it with his group of friends. As you can imagine, Diamond tried to cover his tracks.

He Tried to Change His Story
Dustin Diamond's name was all over the news when his sex tape came to light. Many believe that this was his intention all along, hoping that this coverage would get his spot back in Hollywood. However, soon it was clear that it had been another failed attempt. With eyes on him for all the wrong reasons, Diamond decided to try and change the narrative.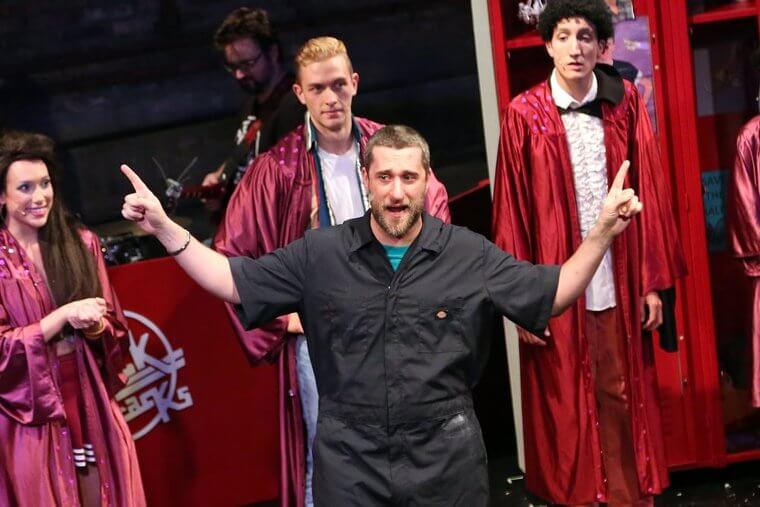 During a Where Are They Now? interview on the Oprah Winfrey Network, Diamond claimed that it wasn't him in the video. Instead, he claimed that it was a stunt double. Do we believe him, or was it just a desperate attempt to save his name?

Diamond Lost His Temper
In 2007, Diamond was given the opportunity to turn his acting career around. He became a cast member on the Celebrity Fit Club's fifth season. Unfortunately, he blew it when he wasn't able to keep his cool. Unlike his time on Saved by the Bell, Diamond didn't get along with the other cast members.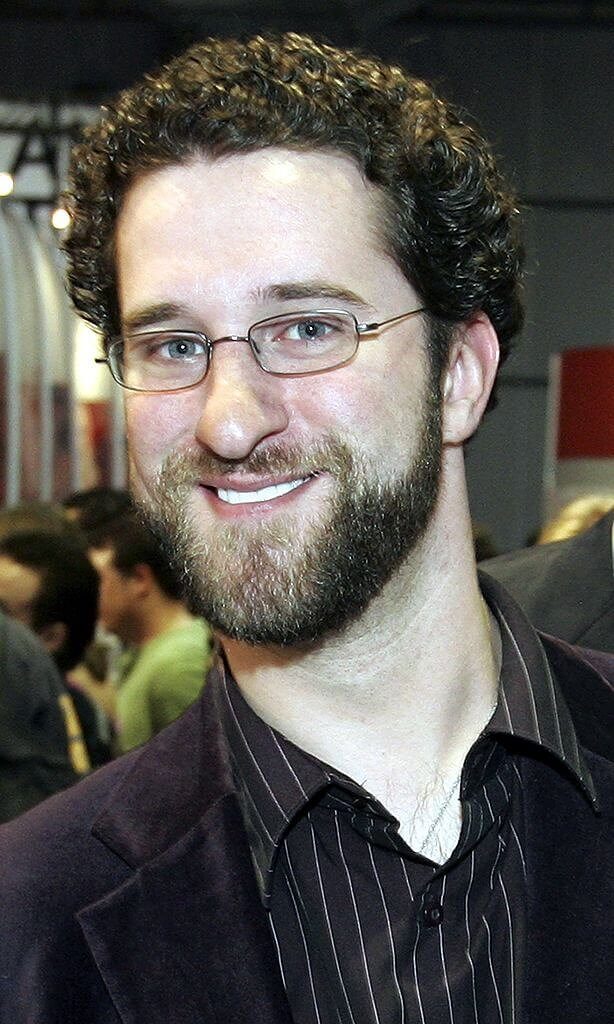 If he had limited the other cast members, he may have been given another opportunity. However, he sealed his fate when he started a heated argument with the host, Ant, and the trainer, former USMC sergeant Harvey Walden IV. He wasn't popular when he left the show, and he was just about to get even more unpopular.

His Marital Status Was Unclear
Diamond hadn't made himself very popular in the industry, but his long-term girlfriend clearly thought otherwise. The couple had been through a lot together, including losing a child. However, there is a lot of confusion around whether they decided to make their love legal or not.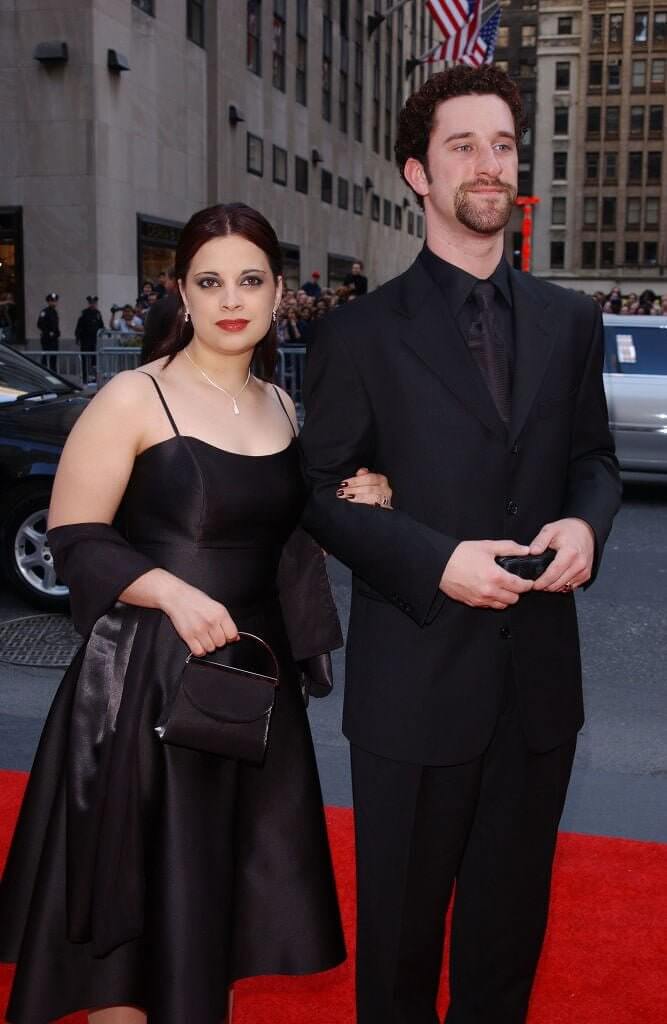 Many believe that they got married in 2009, while many others aren't convinced that they got married at all. Whether they actually tied the knot or were just dating, the relationship seemed to end in 2013. After all the drama that he put her through, we can't say that we blame her.

Threatening the Relationship With His Co-Stars
Diamond's acting career had hit a brick wall and so had every other career path he had tried. Looking back on his life, the highest point was probably during his time on Saved by the Bell. So, he decided to use that to his advantage and write a book about his time on set. Behind the Bell was released in 2009, but wasn't received quite the way that he had hoped.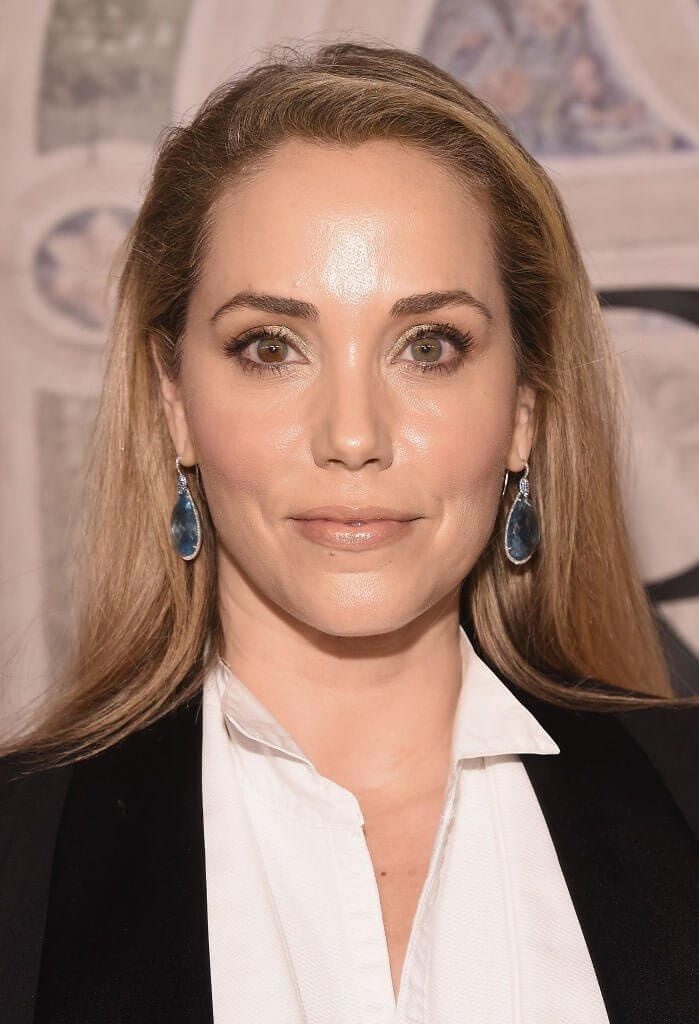 Throughout his memoir, he exposed not only himself but his former co-stars as well. According to Diamond, all of the cast members were in some kind of sexual relationship with one another, and most abused drugs. We're not sure what kind of reaction he was expecting after publicly throwing his friends under the bus.

Too Late to Apologize
Diamond's memoir wasn't received well…as we're sure you could imagine! However, we're struggling to see how else it could have been received? Nevertheless, Diamond tried to talk his way out of it. According to him, he expected a copy of the book to be sent to him before it got published. After this, he would have given the go-ahead.

Unfortunately, he wasn't given the option to call it off because he got his copy at the same time that everyone else got theirs. Diamond thought that he was just sharing fond memories saying that "Really, I have nothing but good thoughts and memories toward everybody." Fast forward three years and his co-stars still weren't over it. According to Diamond, his book not only angered his co-stars but ruined their relationship. 

Diamond Was Filled With Regret
For years after it was published, Diamond continued to defend Behind the Bell. To him, it was a book of all his happiest memories. Somehow, he couldn't see why people had an issue with its contents. However, it seemed that time and maturity took care of that.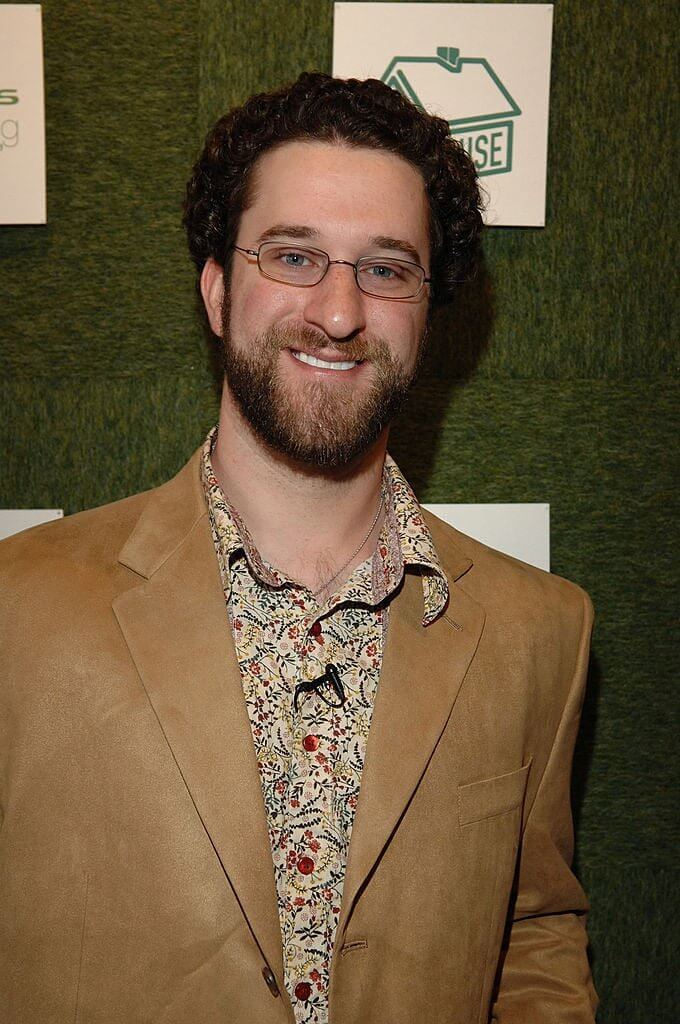 Co-star Gosselaar described the book as "negative." He went on to say that nothing negative ever happened on set and that Diamond's book sent the wrong message. That was the first time that Diamond started to realize where he had gone wrong…and immediately tried to shift the blame. According to him, he didn't write the book alone and had no control over the stories that were included. As if that makes it any better!

There Were Consequences to His Actions
Diamond's attempt to shift the blame never worked and his co-stars were angrier than ever. Not only had he betrayed their trust, but he had also aired out all of their dirty laundry in public. When reaching out and apologizing in person didn't work, Diamond decided to try other ways.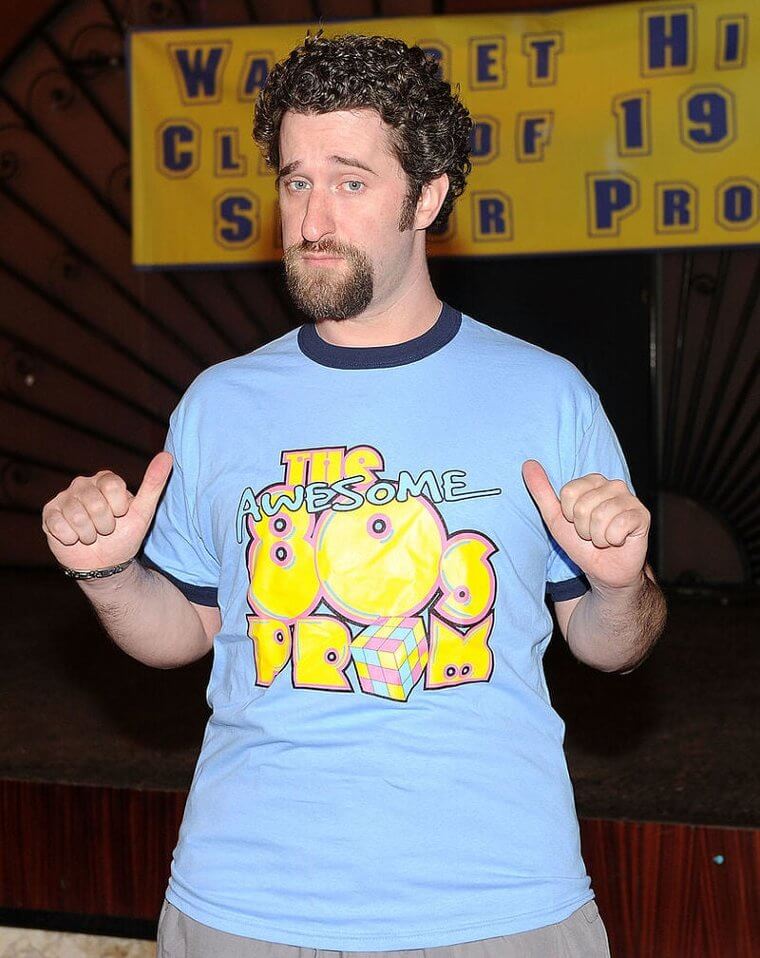 Surprisingly, he once again chose the more public route. During an interview with Dr. Oz, Diamond said "Oddly enough, it's doing interviews like this and getting the word out there." According to him, doing interviews "is my best weapon for repairing the damage that was caused by things that were done by people who took advantage of me and the situation I was in at the time."

Some Were More Forgiving
While he continued to reach his former co-stars and apologize, Diamond did acknowledge that he had heard from two of them. Not only had he heard from Mario Lopez and Denis Haskin, but they had actually forgiven him as well. Apparently, they knew "what [he] went through."

Unfortunately, the rest of the cast has been less forgiving. Surely they were able to move past it? Well, apparently not since Diamond hadn't seen Gosselaar since he was 16 years old! The thing is that we're not sure we would've been able to forgive him either.

Same Memories, Different Perspective
In his book, Diamond had exposed a lot of the cast. Whether what he wrote was true or not, we can't be sure. However, he wasn't the only one who published a book about his time on set. A couple of years after Diamond had published his memoir, Mario Lopez published his own.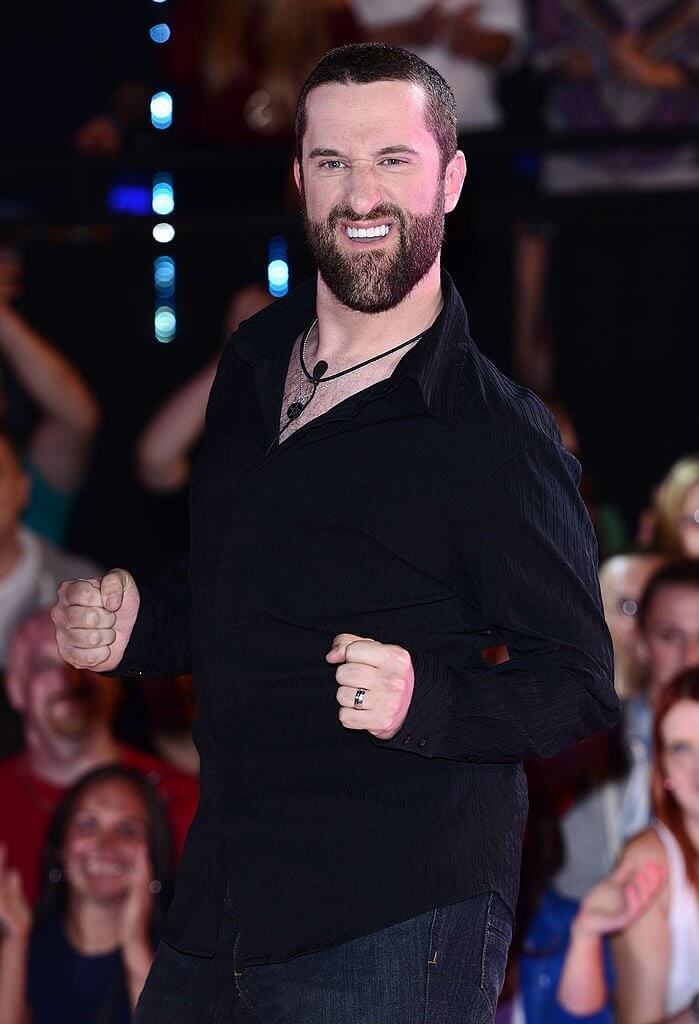 The main difference between his and Diamond's memoir was that he never exposed his former cast members. What he did do was shed some light on the type of person Dustin Diamond was and what he was like on set. According to Lopez, "Not everyone got along with Screech AKA Dustin Diamond. I did, but maybe I was the exception. He was one of those dorky kids who thought it was hilarious to take polaroids of his genitals and leave the photos all over the set."

His Temper Let Him Down Once Again
It was no secret that Diamond's professional life was going downhill, but it seemed that his personal life hit rock bottom in 2014. What started as a good night out on the town, turned into Diamond being arrested. It all started at a bar…as most good stories do.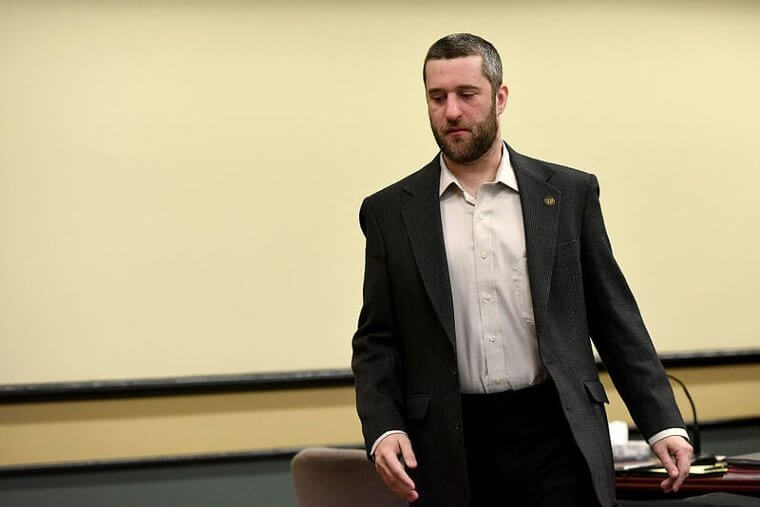 Diamond and his girlfriend, Amanda, were at the Grand Avenue Saloon in Port Washington trying to enjoy a drink together. With a woman bumping into Amanda every other minute they found it difficult. After confronting the woman, Diamond refused to shake her hand and in the process offended the man she was with. The two men went at it and that's when Diamond pulled out a knife. After allegedly stabbing the man, Diamond was arrested on possession charges.

Trying to Lie His Way Out of It
After Diamond was arrested, the other man should've received medical attention. Instead, the couple made a run for it, taking off in their SUV. Not only were they pulled over but after searching their car, police found a 3.75-inch folding knife.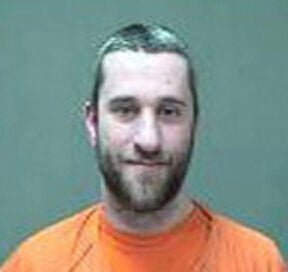 Back at the station, Diamond was trying to talk his way out of his possession charges. In a desperate attempt to clear his name, Diamond told police that he had stabbed the man with a pen. It was an obvious lie which he retracted minutes later. According to him, it was all self-defense, however, police still weren't buying it.

Diamond Was Arrested and Charged
Once Diamond had failed to clear his name, Amanda gave it a shot. She claimed that people had been secretly taking photos of them and she was getting upset. It was only when she voiced her feelings that Diamond took action. No matter who started it or who ended it, Diamond was arrested and convicted on charges of possession and disorderly conduct.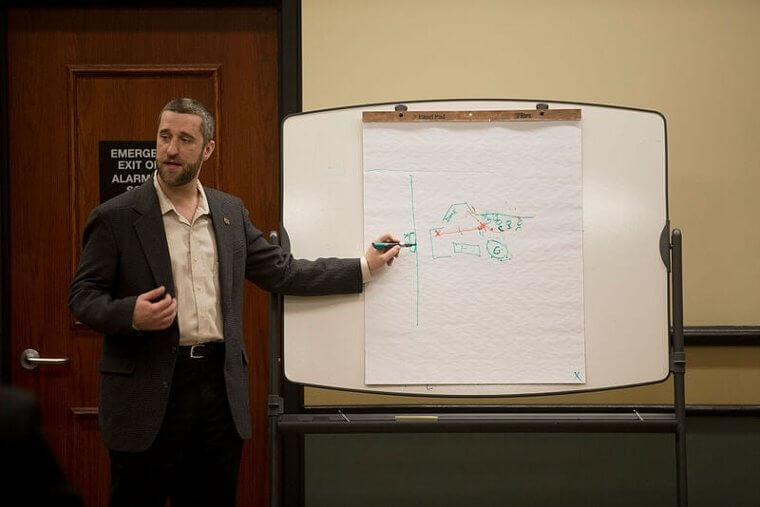 Since she was directly involved, Amanda was also charged with disorderly conduct and fined $1,500. Unlike his girlfriend, Diamond was sentenced to four months in prison but was released after three. As you may have already guessed, Diamond landed himself back in prison just one month later for violating the terms of his probation.

Who Was Diamond Dating?
After his long-term serious girlfriend/wife, Jennifer Misner, Diamond had one other serious relationship. Her name was Amanda Schutz but was known by many as her stage name, Loli Pop. Her stage name wasn't one known around the clubs but rather the children's party scene. Amanda was a birthday clown and actually owns a company of entertainers for children's events.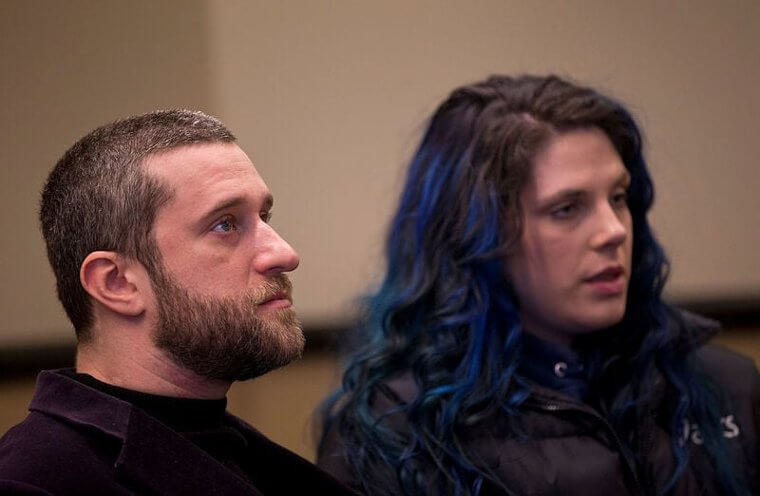 As with his previous relationship, the couple's relationship status was up in the air. Some believed that they were engaged while others believed that they were just dating. Either way, it doesn't matter since they broke up not only after Diamond got arrested.

He Was Finally Growing Up
As it turns out, Diamond wasn't just struggling to get an acting gig. He claimed that it was "nearly impossible to find work." He may not have been the best co-star during his time on Saved by the Bell, but he was definitely a talented actor. So, how was it that he couldn't find work?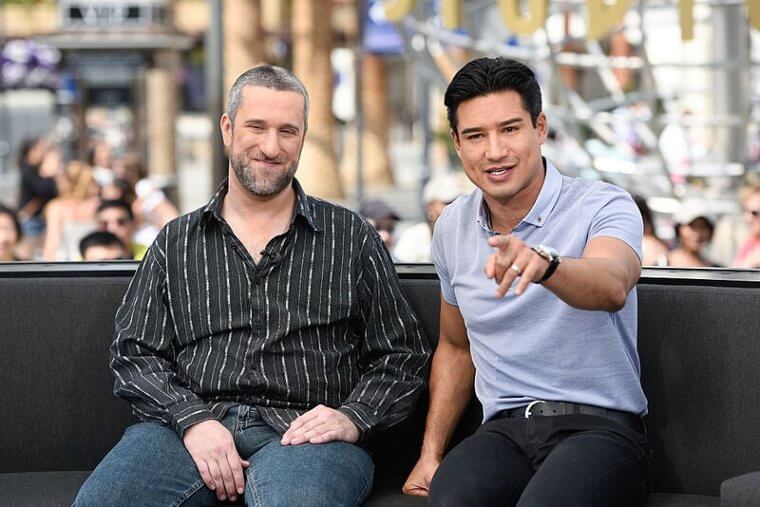 As you've already seen, Diamond hadn't been making great life choices. So, it could've easily been any of these things that put off potential job offers. However, Diamond seemed to think that it was because of his lengthy role as Screech. According to him, anything that "wasn't Screech-clone stuff" went to someone else.

Steady Work and Some Income
One of Diamond's closest friends was a man by the name of Dan Block. When they met, their connection was instant and their friendship grew from there. At the time, Diamond had been living in suburban Milwaukee but soon moved in with Block.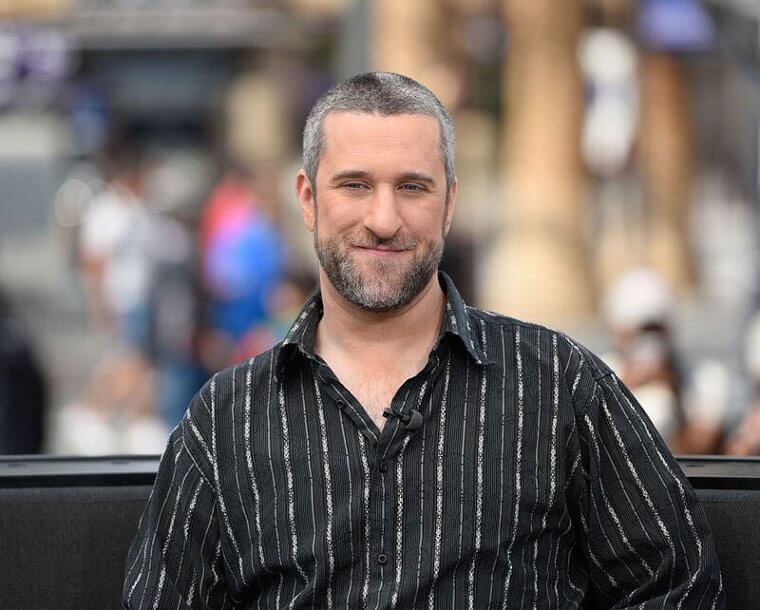 Block was a few years older and the owner of a company named Insurance King. In getting his company off the ground, Block was looking for someone to be in the company commercials. For Block, it was someone that had a good relationship with, and for Diamond, it was an income. It's safe to say that it was a win-win!

Block Was a Good Influence
Living with Diamond, Block finally understood why he never had any money. It seemed that no one had ever taught Diamond how to budget or save his money. According to Block, "He really didn't have anybody in his corner to show him how to do stuff" and as a result, "he was always spending money."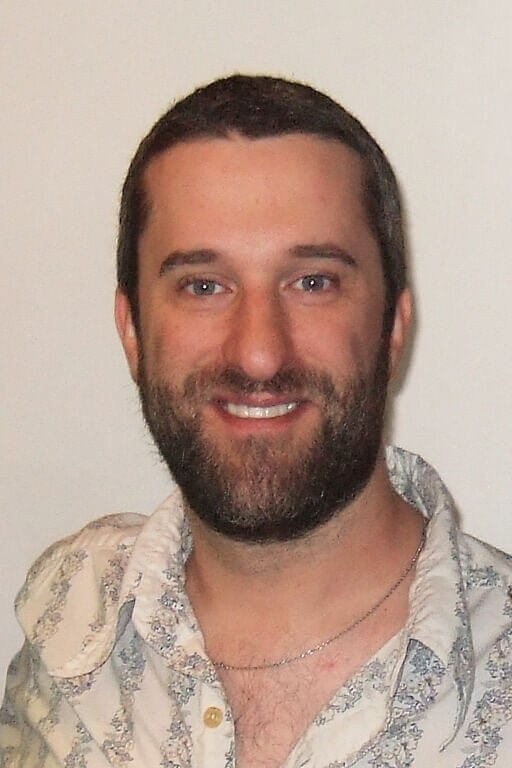 Being the owner of an insurance company, Block knew that he could help him. That was if they didn't get kicked out of their apartment first! Block described him and Diamond as opposites in many ways. Block was quiet and early to bed, while Diamond was loud and a night owl. Diamond seemed to be in a good position but then he took a blow to his ego.

There Was a Reboot and He Wasn't Invited
In 2020, the directors of Saved by the Bell decided to do a reboot. The audience was going to be able to stream it on Peacock and the original cast members were going to reprise their roles. Well…almost all of the cast members. While some turned the opportunity down, Diamond wasn't even given the option.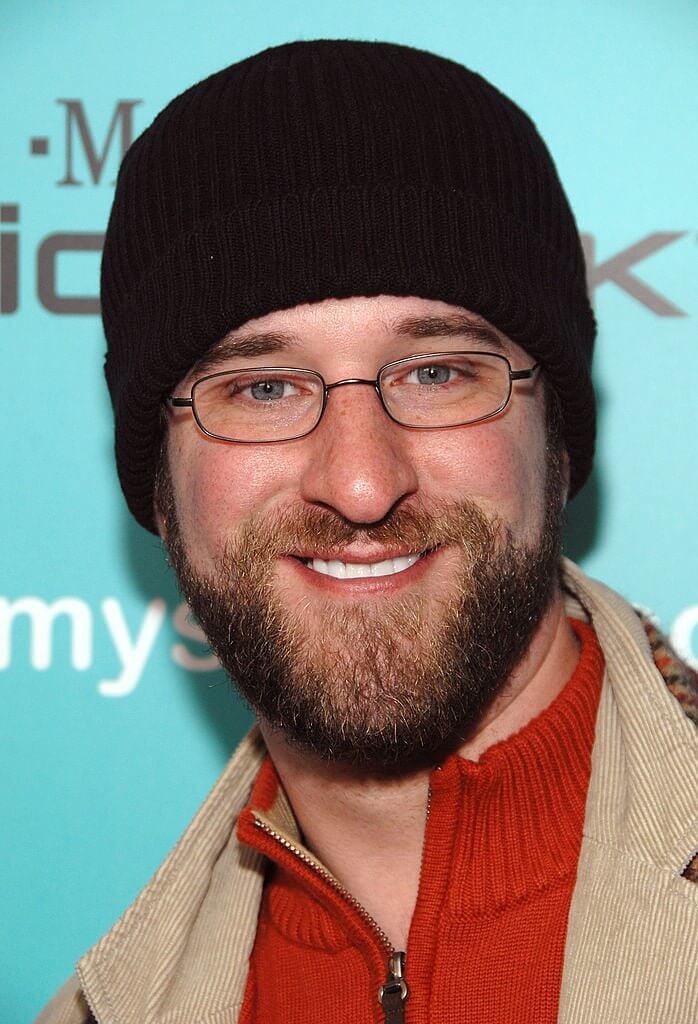 Instead, they used old and unused footage from the original show. So, if everyone else was asked to come back, why wasn't Diamond? Well, there could be a number of reasons. It could've been his book, his sex tape, or even the fact that he had a record. It may also have been the fact that he had filed for bankruptcy.

Something Just Wasn't Right
Diamond was still recovering from the sting of not being included in the Saved by the Bell reboot when he got diagnosed with MRSA. MRSA is a superbug which meant that he had an infection that wouldn't respond to normal medicine. That would explain why he had a sore on his face that didn't seem to heal. While it was hard to treat, Diamond recovered well. Unfortunately, he saw the doctors sooner than anticipated.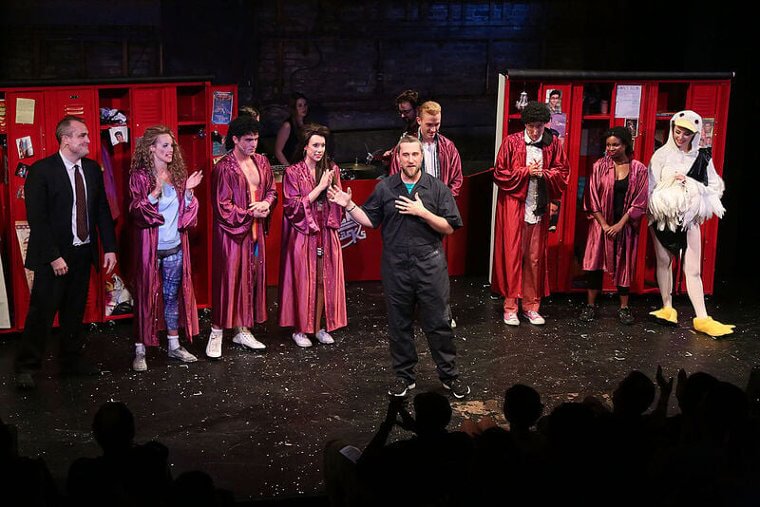 One day Diamond phoned Block, sounding genuinely concerned. He told Block, "Dude, I think I'm sick. I've got this lump in my throat." Block recalls asking if it was "as bad as MRSA?" Diamond responded with "Bro, it's worse"...words that will haunt Block forever.

Worried About His Health
Diamond knew that there was something wrong with his body, but he didn't want to go and get it checked out. According to Paul, Diamond "was afraid of the public attention if he went into the hospital." It was his girlfriend at the time, Jules, who forced him to go.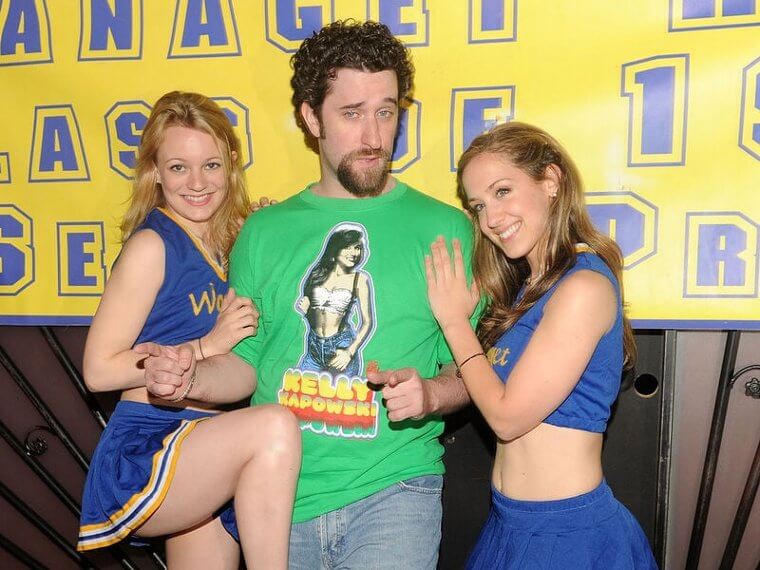 In true Diamond fashion, "he tried to find the humor in it" but he was scared and "didn't want to die." Unfortunately, the truth is that his diagnosis may have been better if he had sought treatment earlier. He didn't only have cancer…he only had a few weeks to live.

He Left It Too Late
By the time Diamond had built up the courage to go and see his doctor, his cancer had already spread too far. He was diagnosed with a stage four small cell carcinoma of the lungs. It's safe to say that his start of 2021 wasn't off to a good start. Diamond knew that his odds weren't good but he wanted to fight until the end.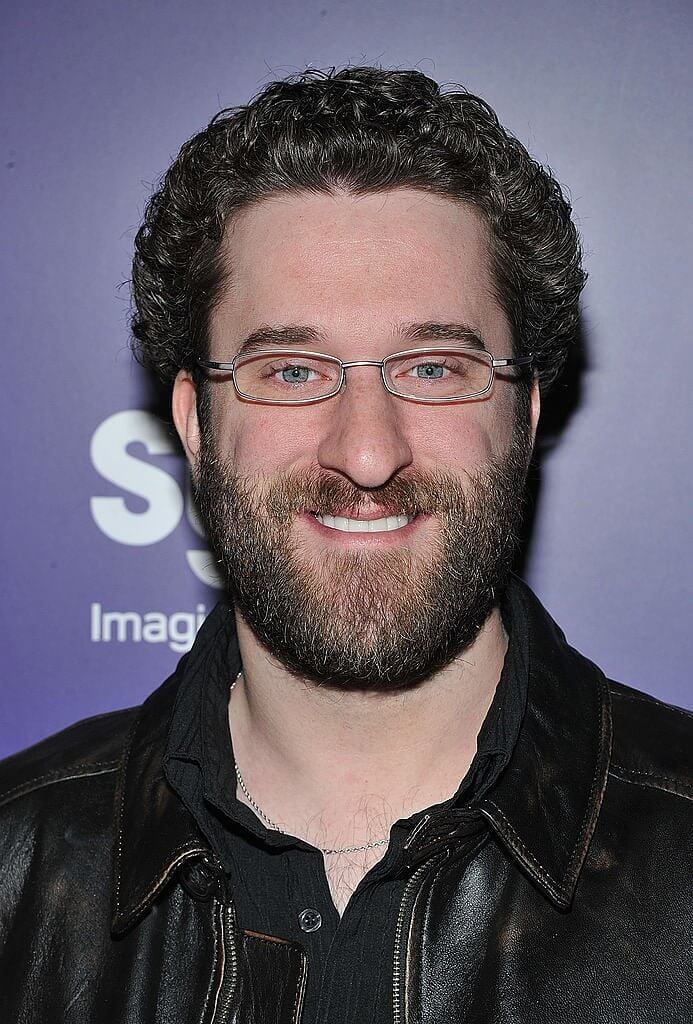 He managed to complete one round of chemotherapy before passing away on February 1, 2021. At only 44 years old, Diamond became a statistic. Every year, 154,000 Americans die from that specific type of cancer and Diamond had just added to that tally.

Trying to Trace It Back
Many people hear the word lung cancer and immediately think of smoking. However, this wasn't the case with Diamond. In fact, smoking was a huge no-no in his books. According to Paul, "He was diagnosed with this brutal, relentless form of malignant cancer only three weeks ago. In that time, it managed to spread rapidly throughout his system… Dustin did not suffer."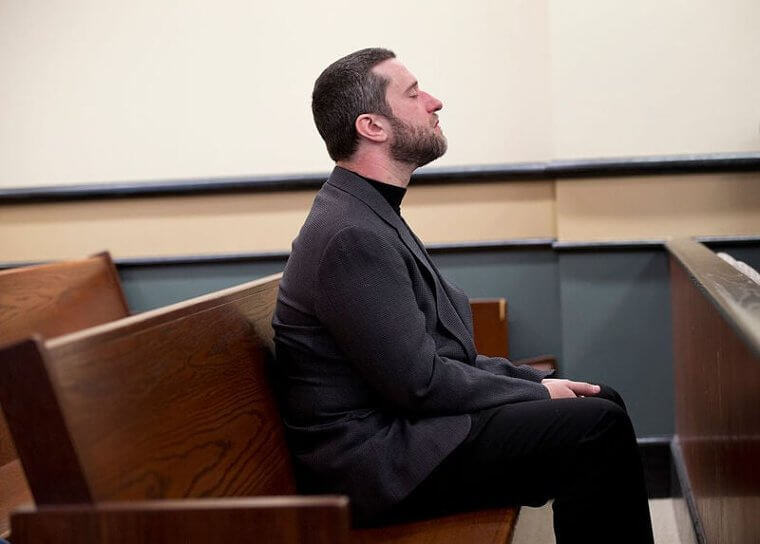 Diamond didn't live long enough to suffer, but he did have time to reflect on what may have caused his illness. According to him, it may have been from his time on the road. Traveling between stand-up comedy gigs meant staying at "pretty questionable hotels and motels … [that] might have had mold or asbestos which he could have breathed in."

Friends Near and Far Mourned His Loss
After the news of Diamond's passing broke, people everywhere began paying their respects. One of the firsts came from American actor, Marlon Wayans. He wrote, "Thanks for Screech. You made many kids [that are] now adults laugh. Will never forget celebrity boxing. And I'm still trying to forget that sex tape … you lived man. Quite entertaining. Gone too f–king soon."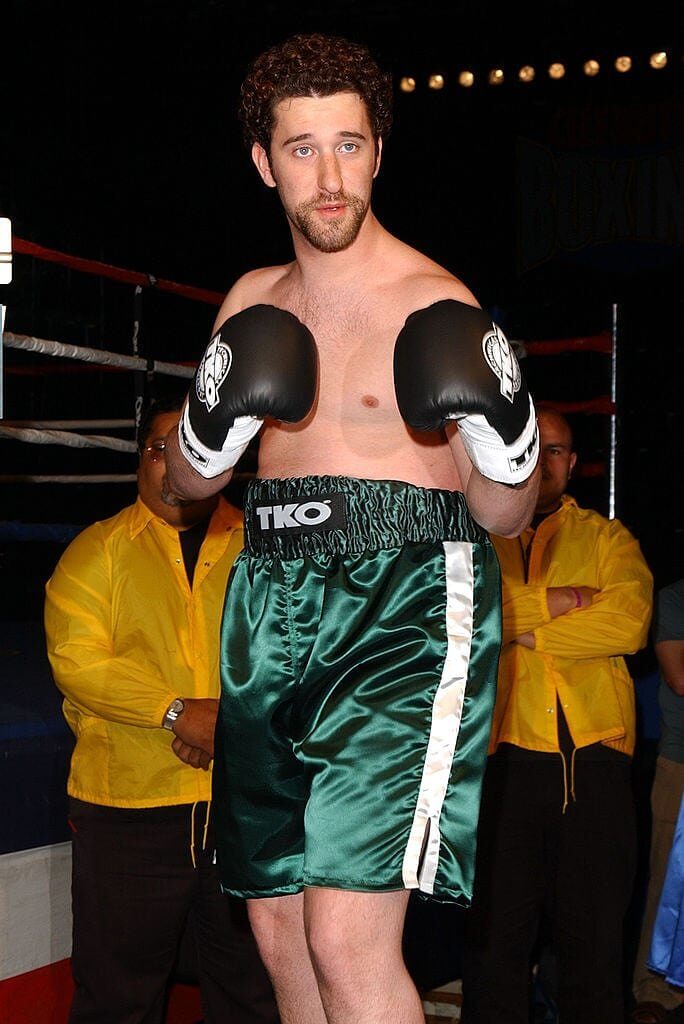 The Iron Sheik and Newfound Glory drummer Cyrus Bolooki even said a few words. Apparently Diamond had been friends with both and often kept in contact. Heartbroken by the news, Bolooki expressed his sadness around the fact that they "never got to jam together."

An Unlikely but Lifelong Friend
When Diamond had Block first met, it was clear that they were going to be in each other's lives forever. However, many people struggled to make sense of their friendship since they were complete opposites. Maybe that's the only reason that it worked?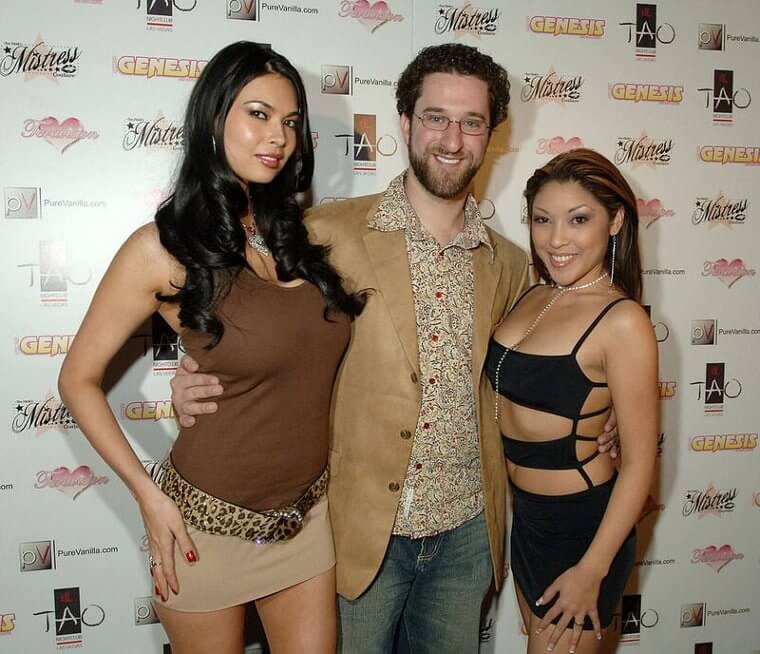 To Diamond, Block was his safe place and his one constant. According to Block, "He didn't have a whole lot of people he trusted, and I treated him like a normal person." Block wasn't only there when Diamond died but he helped to plan the funeral as well.

Getting His Life Together
Block had a lot to say about his friend, including how he wished that he had "met him a couple of years earlier." According to Block, Diamond was a "strait-laced" guy who just didn't know how to handle certain things. He believes that all Diamond needed was for someone to say 'Hey, man, I think you need to get your sh** together.'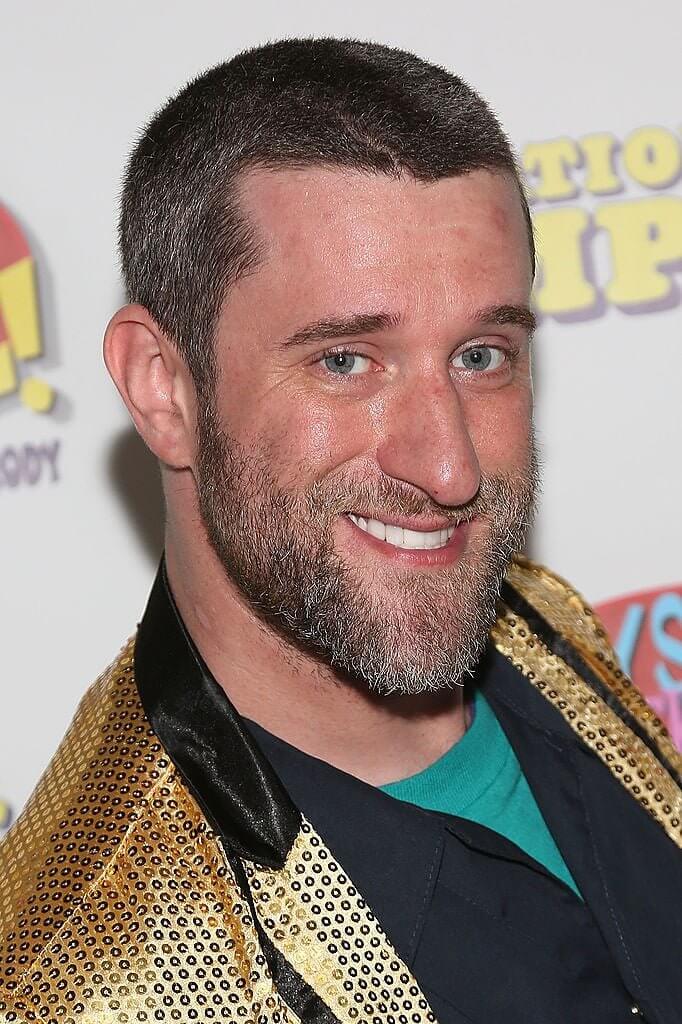 If he hadn't shown how much Diamond meant to him when he was alive, Block was showing it now. Hardly able to make it through an interview without choking up, Block shared how grateful he was to have had time with Diamond. He only wished that he had more.

Offering Love and Support
Diamond may have angered his former cast members, but that didn't stop them from paying their respects after his passing. When life is taken away, everything else seems trivial in comparison. The first to reach out was Mario Lopez saying, "Dustin, you will be missed, my man. The fragility of this life is something never to be taken for granted. Prayers for your family will continue on."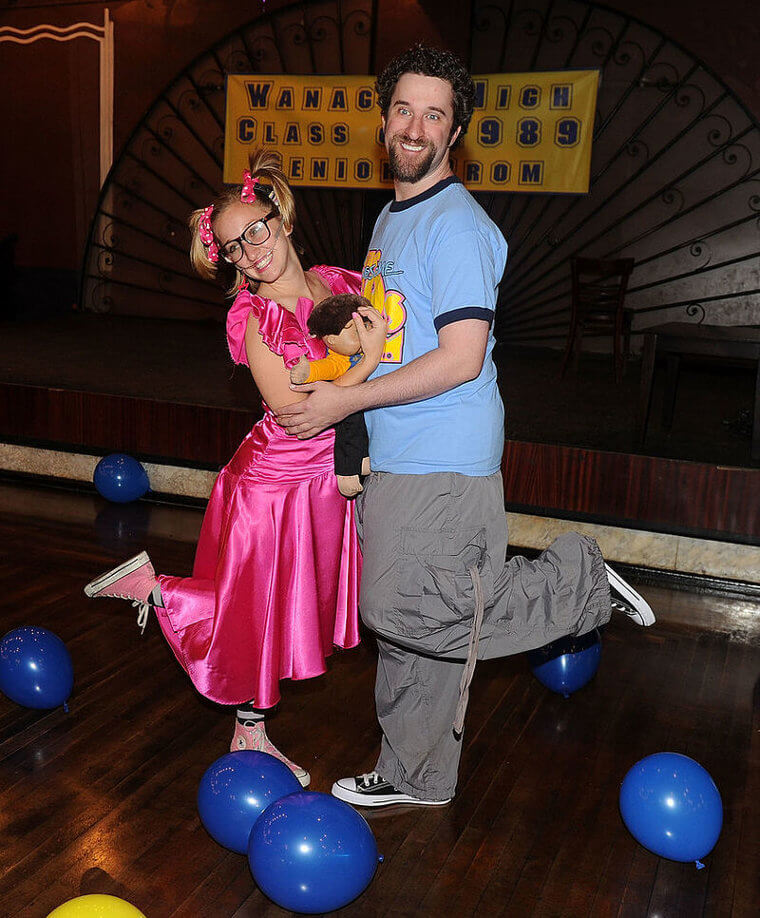 Lopez wasn't the only one who reached out, the rest of the cast members did too..including Gosselaar. After ignoring Diamond for two decades, Gosselaar offered his support to his family and friends.

Dustin Diamond Died Penniless
Diamond's passing sent shock waves through everyone who knew him. He had caused chaos wherever he went, but he was also loved by many. Despite his sudden passing, Diamond died with his loved ones surrounding him.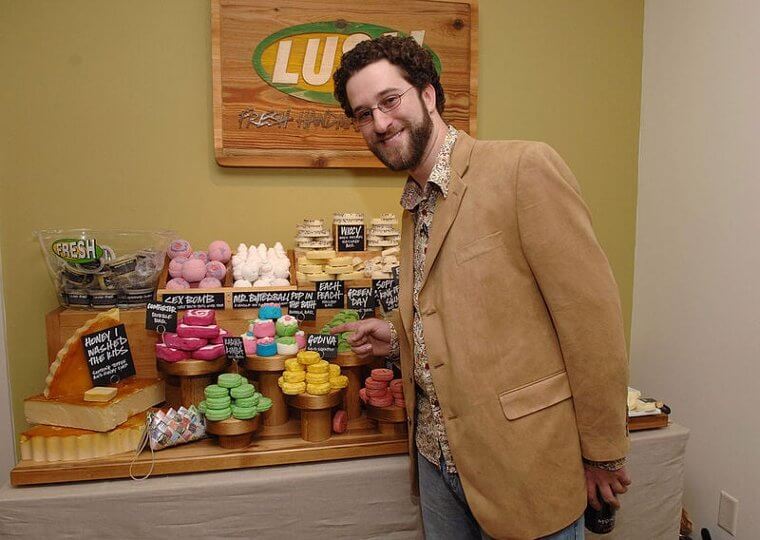 His passing was sad, however, what's sadder was the fact that he was broke at the time of his death. Despite making it in Hollywood at such a young age, he had spent his life hustling to make ends meet. All this shows is that life is unpredictable and often unfair. Ask anyone who loved Diamond, they'll tell you.