While technology and automation have made our lives easier, they are also responsible for making many jobs redundant. Its impact on various professions may vary, but it's largely accurate that some jobs are on a steep decline.

Knowing which ones to avoid is crucial to ensure you land a safe and secure job that adequately takes care of your present and future needs. Here are a few professions that may not be a good choice.
Lumberjacks
According to the Bureau of Labor Statistics of the United States, almost 70 out of 100,000 lumberjacks fall to their demise each year while on the job, thereby earning the name of "faller jobs." Risking one's life to cut down trees doesn't seem to be a fair trade-off, and the number of people who take it up as their profession is fast declining.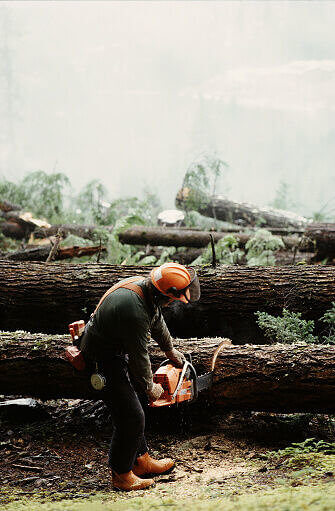 In recent years, the need for lumberjacks has dwindled over time, with edgy automation available to get the same job done faster and more precisely than using handheld chainsaws. It's one d$$ng profession job seekers may willingly stay away from in the future.
Mail Sorters
As the name suggests, mail sorters are responsible for everything related to sorting and distributing mail. They review the addresses and the correct usage of postage and organize all the packages of varied sizes and shapes into the corresponding distribution systems.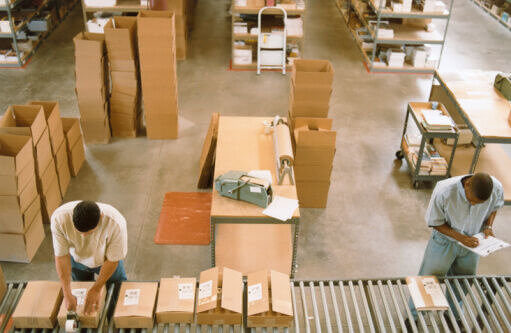 Gone are the days when the state postal services used to see the hustle and bustle surrounding the mail sorters doing their jobs diligently. For years, first-class mail has been steadily replaced by emails, electronic messaging systems, and bill payments. The manual sorting of emails has also seen a sharp decline of nearly 12 percent with the advent of automated delivery point sequencing.
Patternmakers
The role of a patternmaker demands dexterity as it requires the person to skillfully craft the product designs of fashion wear such as clothes or shoes in paper or fabric to be later replicated in bulk. It involves a lot of sketching, either manually or digitally; nowadays, it's mostly a combination of the two.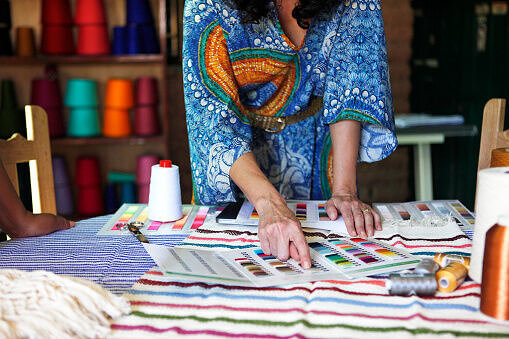 As with many industries, technology has swept in here, too, and made the jobs of patternmakers entirely redundant. The process has become automated, and to add to the decline, garment manufacturers are actively hiring overseas labor at cheaper costs. By 2028, the demand for patternmakers will fall further by 13 percent.
Metal Pourers and Casters
A two percent decline in the jobs for metal pourers and casters by 2030 doesn't seem like much, but given the high job turnover in the industry each year, we can safely call it a dying profession. In recent years, they have been employed mainly to operate heavy machinery to adequately regulate the essential flow of the molten metal into the specified molds.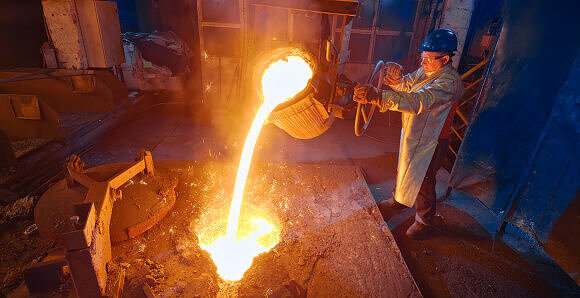 These jobs of metal pourers and casters are already in danger due to automation. Aside from this fact, there are already over 100,000 job openings yearly because of people either quitting or retiring. It doesn't bode well for someone looking for a steady, secure job.
Watch Repairers
Here is a job that should top this list of d$ing professions; by 2030, there will be 25 percent fewer requirements for watch repairers. Several factors contribute to this inevitable decline. Firstly, not many people nowadays wear a watch. Secondly, since clocks are mass-produced, everyone prefers to replace a non-working one with a new piece instead of bothering to get it repaired.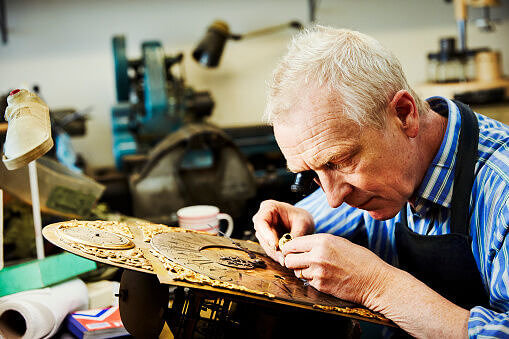 The job of a watch repairer is to clean and fix all the mechanisms inside the watch or a clock to ensure it does its job - to tell time accurately. With not many consumers who want the product, there are fewer and fewer watches in the world that need fixing.
Coal Miner
Renewable and sustainable energy resources are the buzz these days as the world shifts toward environmentally friendly sources of energy for its requirements in pursuits to arrest the genie of climate change. We have realized that not only is the supply of coal limited, but it is also not good for our environment.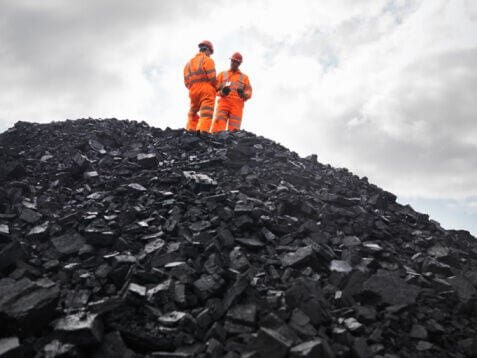 Resultantly, the coal mining sector is shrinking rapidly. In the U.S., within eight years, the number of jobs in coal mining has reduced by half. Likewise, in just a short span of two months, the coal mining sector lost around 6,000 jobs. So if you were looking to make a career in the industry, we suggest you think again.
Cab Driver
Technology is making things easier for mankind significantly. Yet, for some, the technological advances come bearing bad news. One such affected population is conventional cab drivers who find it difficult to find jobs after the launch of apps like Uber and Lyft.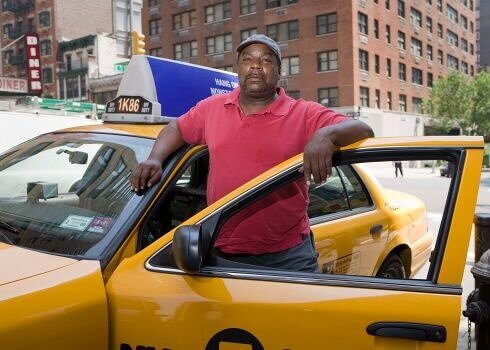 These apps have made it easier for the general public to book a ride at a cheaper rate to the point that cab services have been forced to close their operations. In New York City, there were 510 foreclosures of taxi medallion-backed loans in just one year. Those who have weathered this storm would, however, not survive once driverless cars become a norm.
Surveyors and Mapping Technicians
Surveyors and mapping technicians have just become redundant because of the advances in the robotics world. Once a thriving field, it has now become stagnant and regularly sees job opportunities shrinking. As per estimates, the profession would see a loss of almost 4,000 jobs within the next 2 to 3 years.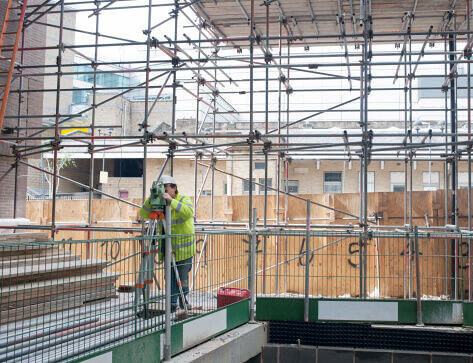 Although there exists a requirement for highly specialized people in some positions that require an advanced degree, most jobs in the sector require only high school graduates. Reportedly, the job openings in the sector come only when firms need to replace their workers who have retired to leave the occupation for something else.
Parking Enforcement
Advances in AI would soon phase out the parking enforcers. While there are still some enforcers working on the streets, handing tickets on violations, the whole thing is expected to become automated soon throughout the world. As per statistics, positions in the parking enforcement sector have been on the decrease for more than 18 years now.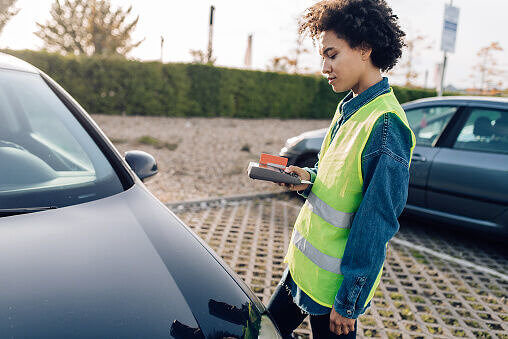 The profession has shrunk in size by almost 25 percent, and in the next five to six years, another 2,360 jobs will disappear, pushing the overall reduction to a staggering thirty-one and a half percent. We must add that while the profession is shrinking, that doesn't mean there would be a lesser number of tickets.
Prepress Technician
We have entered an electronic age, and paper has been replaced by screens everywhere. Print media is shrinking in its size, and numerous newspapers are closing with each passing day. Consequently, prepress technician jobs are on the decrease.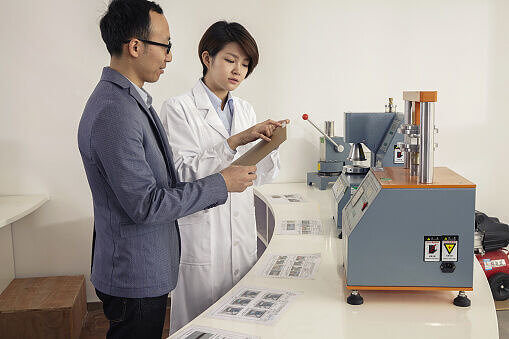 As per the studies by an authentic source, prepress jobs would see a decrease of around 5 percent in just another six to seven years. It is important to note here that this is not only caused by the closure of print media outlets but also because of the automation in the printing process. Having said that, there are still a lot of other career choices out there to take up.
Restaurant Server
Food service providers have gone on strikes now and then for low wages, but sadly, the industry has not seen many significant changes. The salary is hardly enough to make up for the rude customers and demanding and fast-paced work environment. In addition, the pandemic has affected restaurant servers immensely.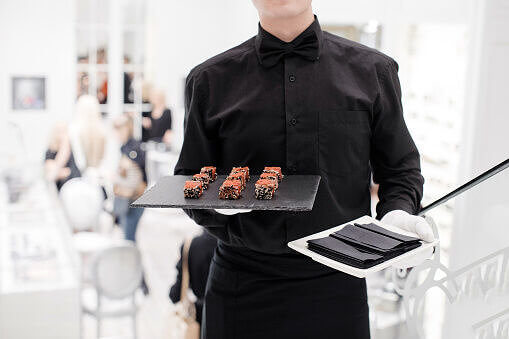 Along with the above reasons, progress in robotics is slowly eliminating the need for manual service. Many of these positions can be fully automated, and in the future, it might be possible for 80% of the waitstaff to be robots. With cons far outweighing the pros, we wonder how long the food service workforce will survive.
Referee
To err is human. Unsurprisingly, there have been many instances where a wrong decision by the referee has changed the fate of the players and the game completely. Sports organizations around the world are now increasingly taking the help of video reviews to monitor matches.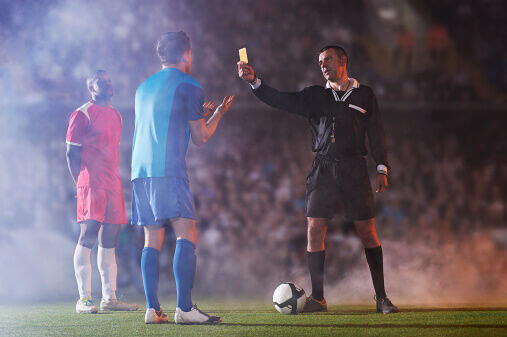 Refereeing isn't a lucrative job either, and coupling it with disrespectful fans is sufficient to turn people off from this profession. The epidemic has also led to a decline in sports tournaments. Many take up this position for their love of the game, but more than 70% of them quit within three years of service.
Herders and Wranglers
Since the time man learned rearing animals, wranglers and shepherd dogs have been in charge of herding cattle, sheep, and other domestic livestock. Nonetheless, the future of this long-standing occupation looks bleak now.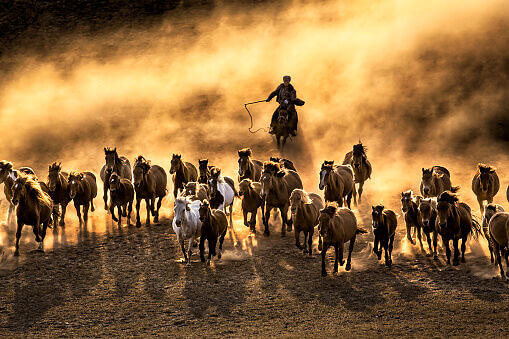 Initially developed for military operations in the '90s, drone technology has become quite popular among regular folks for several purposes. Among its many uses, it has proved to be a very convenient tool for keeping a watch on the herds. Furthermore, it can cover more acres than humans. While this might not put cowboys out of vogue completely, calls for them might only come during emergencies like bad weather.
Elevator Operator
When was the last time you saw an elevator operator? During the younger days of this technology, an attendant guided people on how to use a lift correctly and safely. Over the years, however, learning how to use them is no longer a special knowledge.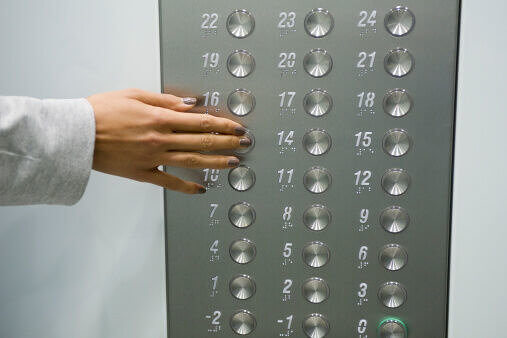 Rapid urbanization and the rise of multi-storied buildings have made elevators a piece of regular machinery in our day-to-day lives. Working your way through a lift is a necessary skill now. Passengers know enough to easily help each other in case of confusion or any problem. One might still find these operators in some luxurious establishments, but in general, they have become a rare sight in recent times.
Air Traffic Controller
The Next Generation Air Transportation System has plans to turn air traffic control systems from radar to satellite in 2025. While this is good news for airlines as it will help them regulate more traffic, aspiring air traffic controllers will have a hard time finding positions to fill.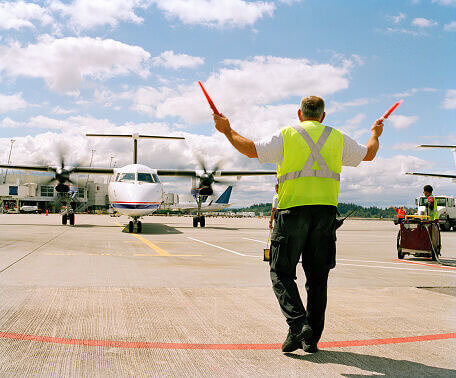 On the other hand, being an air traffic controller means you have no room for mistakes. A significant bulk of aviation safety depends on them. It is a highly stressful job. Not to mention, airways are already shifting to automated controllers to reduce the chances of untoward events. The government's reluctance to allocate more funds has further impacted the prospect of this profession.
Travel Agent
Before the internet, people depend on travel agents to help process their proposed destinations. Today, most travelers are familiar with easy-to-use websites and apps that offer the best travel deals. Interestingly, most intending travelers are now comfortable with the computer planning their trips; all you need is a bank card and time to research information about your destination.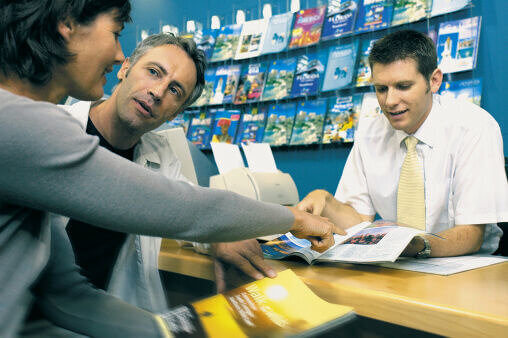 There are some predictions that in the next 10 years, the number of travel agents will drop by 12%, but the fact remains that travel agents' tasks may not completely fizzle out as there are still opportunities in the travel industry. Of course, there will always be a need for specialized travel agents who are in charge of a particular travel niche.
Mortgage Brokers
People always see the mortgage application process as a dreadful task. Technology is taking over the property and finance industry just as other industries are experiencing. Therefore, there will come a time when there is no longer a need for human help to get a mortgage. Loan companies and rapidly growing with the aid of technology and feature fast and transparent loan approval. Online brokers are improving on how to bring mortgage deals to customers' comfort zone.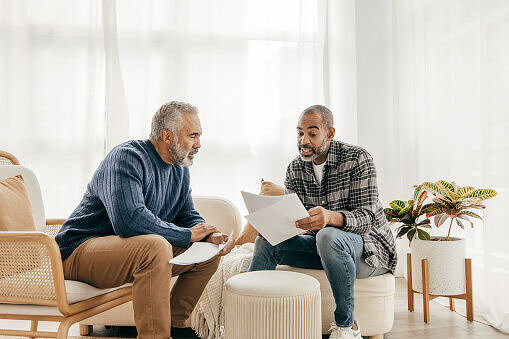 In less than a decade, there will be the availability of artificial intelligence-powered tools that tells the mortgage amount individual is qualified for and automatically process mortgage applications, replacing the costly and time-consuming human method.
Bookkeeper
The bookkeepers are those in charge of financial books in organizations. They make accurate and detailed records of transactions, and it is almost as though companies cannot operate without them. The narrative has changed as technology is replacing the traditional method of bookkeeping.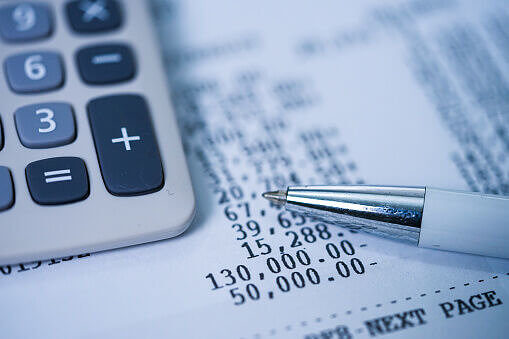 And, with the rapid increase in Artificial Intelligence, there will be a decline in bookkeeping jobs within 10 years and will be substituted with automated technologies. Basic accounting software is available to help individuals and companies manage their businesses without hiring a bookkeeper to oversee their finances. Interestingly, some software has additional features such as downloading bank account information and even completing your tax form.
Lawyer
This may be one of the human professions we believe A. I cannot outshine. Sadly, based on a series of findings, the need for legal personnel will reduce in years to come. It has been revealed that the majority of duties performed by lawyers can be automated with the aid of the present technology. We know of the UK-developed App called DONOTPAY, the first Robot Lawyer in the history of the whole world. We can imagine how many similar apps will continue to emerge in years to come.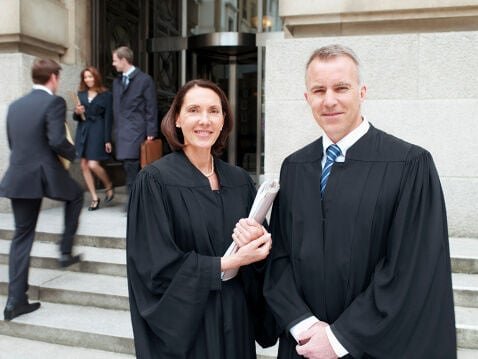 Of course, the world will still have human lawyers, but A. I will take over reviewing cases and legal research as it is better and faster. To stay competitive, future lawyers invest in gaining advanced computer knowledge.
Broadcasters
Over the years, few industries have replaced broadcasting with advanced technology because simple automation systems have reduced human error in the content that reaches the viewer. As artificial intelligence is been embraced by many industries, it remains a challenge for broadcasters as there is a decrease in employment.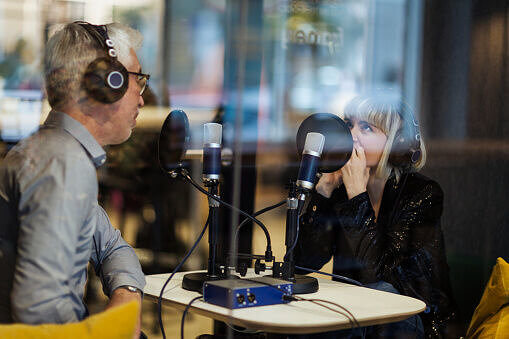 Also, syndicated content is contributing to the rapid decline of this career. Television and radio announcers are watching their livelihoods slip out of their hands. And, with the explosion of streaming music services, listeners have been given a preferred choice over their local disc.
Middle Managers
A middle manager acts as an organization's bridge from the top executives to line managers, junior staff, and customers. Unfortunately, modern companies now consider downsizing for flexibility, as the role of middle managers is now termed outdated and unnecessary. Especially when information technology like Oracle and Salesforce can easily take over their paper-pushing tasks.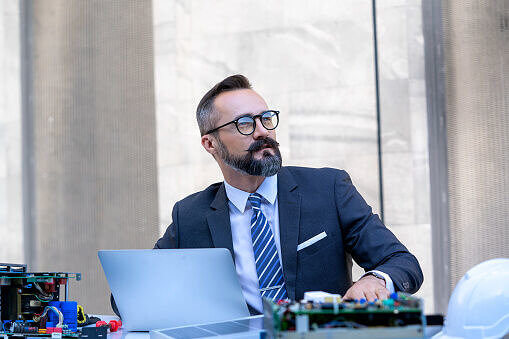 The future of middle management is bleak as the Bureau of Labor Statistics (BLS) no longer considers it an employment category. The only feasible way these managers can save their jobs is to offer services no online software can render. They should focus on delivering revenue-increasing like fostering client relationships or new product development.
Casino Cashier
As more states decide to make gambling legal, more casinos will open and the job opportunities in the gaming industry will increase. Sadly, we can't say the same for cashiers. Casinos now seem to favor automated machines over people to cut labor costs. Meaning the man or woman you saw in the casino cage today might be replaced by a slot machine tomorrow.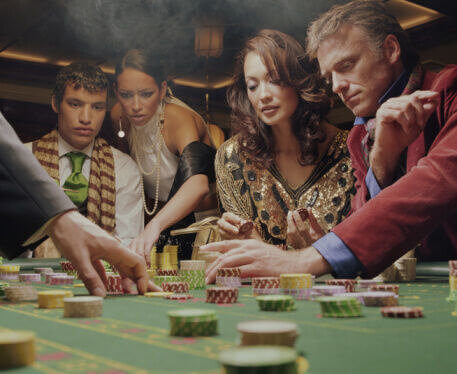 The industry's growth is expected to increase the demand for dealers by 8.7 percent over the next ten years, but it comes with a downside. Dealers will earn $19,552, while cashiers with an estimated growth rate of 2% by 2026 will receive about $22,970.
IT Support
IT support guys, also known as system and server administrators, are another workforce threatened by technology. With computing now becoming more cloud-based, your company might have to let the IT person go. Nicholas C. Fiorentino, chief executive at CrediReady, opines that this job role is gradually becoming irrelevant and less significant.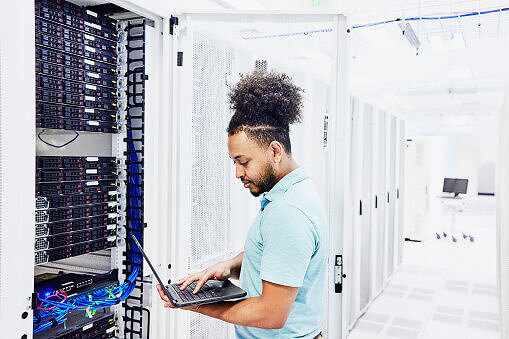 According to him, small businesses looking for cheaper pricing and more efficiency have started outsourcing IT work. These companies now believe that remotely managing a client yields better results and is more profitable. Fiorentino adds that only freelancers, programmers, and IT guys willing to up their game would benefit from this developer. The BLS has, however, predicted a 6 percent estimated growth of systems administrators by 2026.
Financial Planners
Now that there are tons of dedicated planning software, apps, advisor bots, and investing platforms, financial planners might have less work on their hands. The reason isn't far-fetched; employers now outsource their work to the offspring of tech advancement.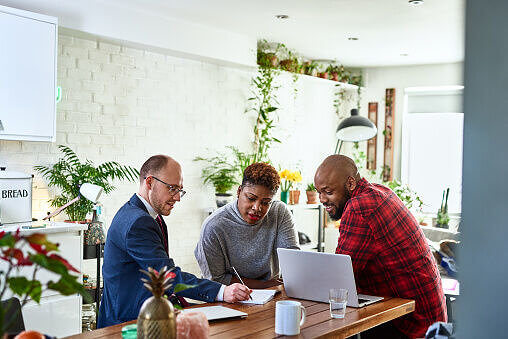 According to Investopedia, firms will employ robot advisors to work in one position or another. Then, in about ten years, they'll start making buying and selling decisions using sophisticated strategies like humans. There is a glimmer of hope, though. People who want to remain employed must learn to implement market-timing strategies, asset protection, and the art of risk mitigation.
Floral Designers
Floral designers use their art and craft skills to arrange live, dried, or silk greenery into attractive designs. Thanks to the internet and its budding business of flower delivery, the number of green thumb designers has significantly dropped. Also, supermarkets contributed to the dip after adopting strategic plans to drive sales by creating aesthetic sceneries and selling loose flowers to customers.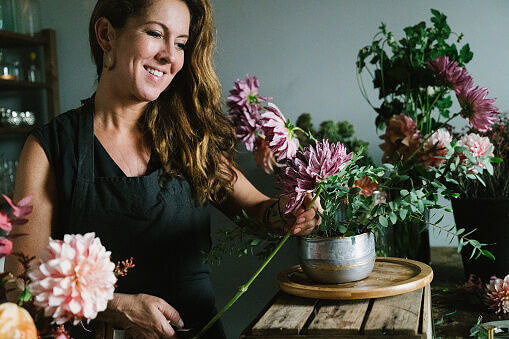 We must admit, however, that the 25.6 percent drop between 2005 and 2015 and an estimated 16.6 percent by 2025 isn't all the fault of both business media. Another factor is that the lucrative interior design and merchandise display professions are mastering the easily transferable skills of flower design.
Postal Workers
Not surprisingly, in a world where every task can be accomplished through a smartphone, postal jobs are gradually going under. The Bureau of Labor Statistics has predicted that by 2026, the number of mail carriers and service clerks will drop by 28 percent, and mail sorters by 50 percent.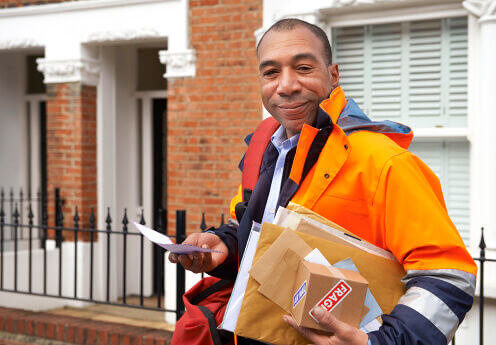 This is all thanks to the popularity of messaging apps, online bill payment platforms, and the rise of automated sorting systems. If you think package delivery might save this once vibrant occupation, then you must know that Amazon, for instance, is building a much faster delivery network for its customers. This can only spell doom for the US postal service.
Photo Processor
Once upon a time, our memories were stored on printed films, thanks to the help of photo processors. Today, the growing popularity of social media and digital photography has made that vocation almost non-existent. The Bureau of Labor Statistics predicts a 19.7 percent drop in demand for photo processors by 2026.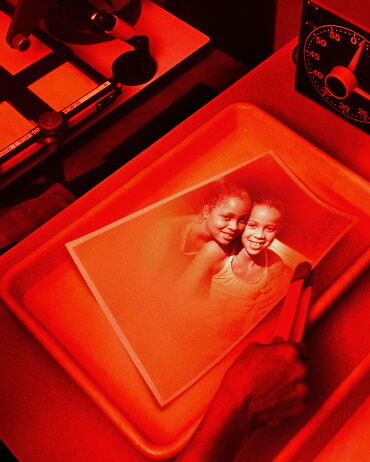 On the contrary, the need for digital photographers is steadfastly flourishing. By 2026, their numbers are expected to rise by 12 percent to a whopping 155,286, while photo processors would be left with only a few thousand workers. Despite this, we believe there'd still be folks who would appreciate a printed shot once in a while.
Data Entry Clerks
Data entry clerks were once responsible for coding information, fact-checking, and converting hard copy files into soft documents. Sadly, thanks to the internet and word professors, what was once a high-paying job can now be done by pretty much anyone.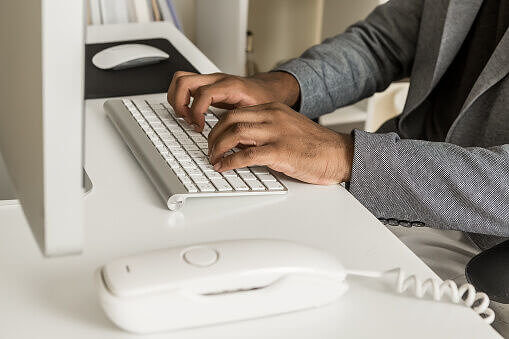 Due to this, about 13,200 typists and 15,900 data entry clerks lost their jobs in the last decade, and these numbers are only set to get higher by 2029. This sector has been badly affected by the spread of automation and technology, and so we advise all such employees to plan if they should survive the heat.
Telephone Switchboard Operators
Blame technology, once again, for the fall of a previously well-respected profession. Though some people still work as telephone operators, there's very little they can do when we've got messaging applications, voice mail, and voice assistance to set up a conversation with anyone no matter their location.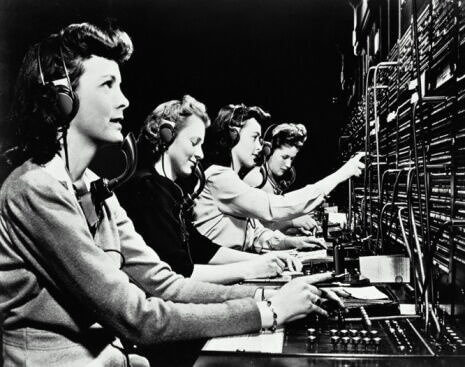 In 2020, the number of operators working in the United States was just 109,300, which is far below the usual number. The Bureau of Labor Statistics predicts that by 2030, these figures will have dropped by 33 percent. Sadly, the truth is, with many great innovations flooding the market, that decline might come much sooner than expected.
Farmers
If you're wondering how farming will soon become an obsolete profession, then know that it's not because humans have stopped eating as much food. In fact, since the world's population is expected to have grown by two billion by the year 2050, farming will remain a very important and popular profession.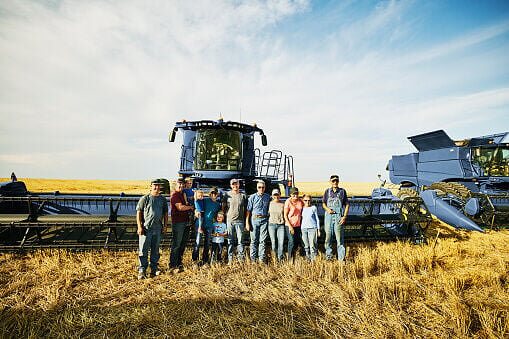 What is at the risk of extinction is many other agricultural workers. Farmers are getting more efficient and are replacing their workers with faster and much more reliable machinery. Though this would mean more yield, especially from smaller farms, it does put a lot of people out of work.
Fast Food Cook
The elimination of jobs that offer inadequate pay is one of the assurances of technological advances, and none is more emblematic of a position at the bottom of the employment food chain than that of a fast food cook.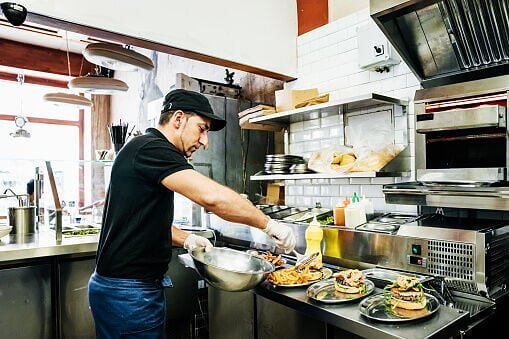 Statistics show there was a 3.6 percent decline in the number of cooks working in fast food restaurants in the U.S. between 2010 and 2020. The cause? The fast food industry is rapidly transforming into a fully automated one. As a result, companies have found it more cost-effective to cook meals off-site and have staff microwave them on their premises rather than do the preparation themselves.
Newspaper Reporter
The newspaper industry has been experiencing a gradual decline for some time, driven by decreasing readership and advertising revenues, which have shifted to other forms of media, especially digital. As these downturns have been occurring for several years, companies have been forced to reduce their marketing expenditures, further accelerating the drop in advertising revenues.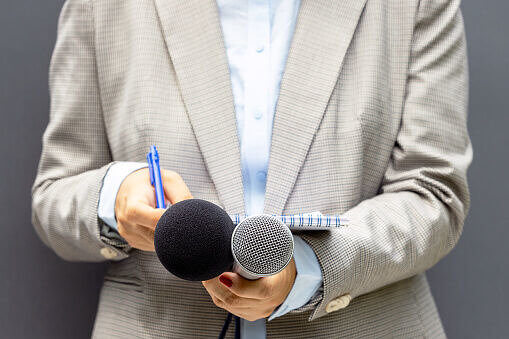 The decline in newspaper revenues has also led to a reduction in employment opportunities for reporters. The number of people employed in the U.S. newspaper business in 2020 was 30,820, less than half the number in 2006. Since then, the number of employees has sadly declined every year. In addition, newspaper outlet closures are another challenge currently facing the industry.
Jeweler
People have had a deep affection for wearing jewelry since the beginning of time. Nonetheless, there are fewer and fewer jewelers working in the United States due to the increasing amount of jewelry now being produced overseas. By 2024, the BLS predicts that the number of jewelers will have declined by 11 percent.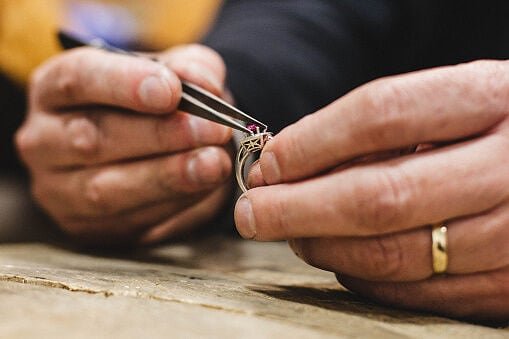 According to research conducted by McKinsey & Company in 2014, major changes are occurring in the way customers behave, as well as in the business itself. They also warned that jewelry retailers could not continue to do business as usual and expect to thrive; instead, businesses need to remain vigilant and respond to trends and significant changes or risk being left behind by more nimble competitors.
Textile Machine Workers
Even though textile machine work requires only basic skills, this type of employment is rapidly being outsourced from overseas. As a direct result, employment opportunities in the United States have significantly reduced. The Bureau of Labor Statistics forecasts that the number of people employed in the textile, presser, and apparel industry will decline by 7 percent.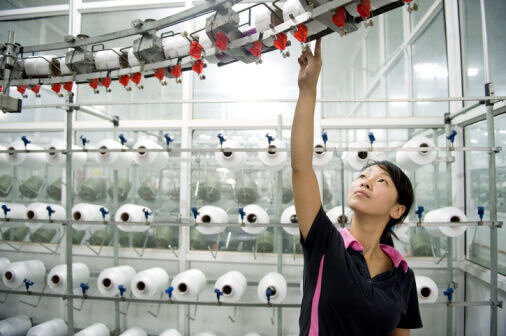 On the other hand, employees with somewhat more specialized talents are seeing an increase in the number of possibilities open to them. For example, machinists have a better chance of landing a job nowadays. By 2026, the number of people using lathes, milling machines, and grinders to ma.
Furniture Finisher
These skilled craftsmen do an incredible job of shaping, finishing, and refinishing damaged or worn furniture. Nevertheless, due to the falling furniture costs, replacing a damaged table has become more cost-effective than fixing it.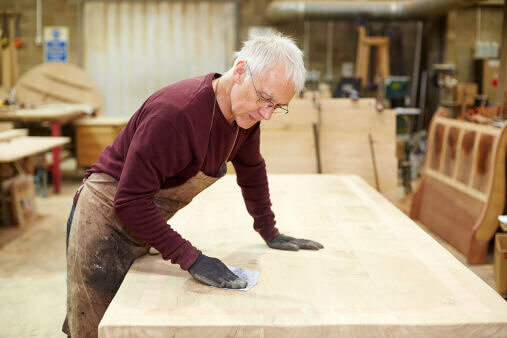 The job security of furniture refinishers has been further threatened by the automation of the industry or its offshoring to other countries. This automation has resulted in a significant decline in available job prospects in the industry, which threatens further to exacerbate the current unemployment level in the United States. As a result, the BLS anticipates that there will be a 0.7 percent decline in furniture finishers in the workforce by 2026.
Door-To-Door Salespeople
Most door-to-door salespersons will lose their jobs in the coming years. According to the Bureau of Labour Statistics, one in five sales jobs will no longer be needed in 2026. This is because online advertising has become more efficient than training people to brave the elements, avoid protective dogs, and try persuading families who are not interested in their products.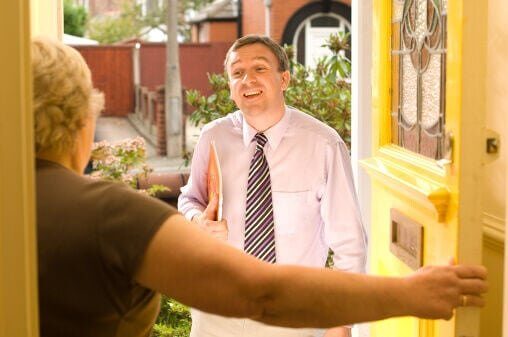 Still, plenty of jobs like insurance sales are available for salespersons and these jobs can earn them twice what they make as door-to-door salespersons. According to BLS, the number of people working in insurance will increase by 10.6 percent in 2026, suggesting that jobs like this will still be around for a while.
Print Binding and Finishing Workers
Since the invention of the printing press, the print binding, and finishing field has witnessed tremendous growth. Different innovations and improvements in the printing press have also increased demands for the printed page. Nevertheless, over the last decade, the printing business has diminished seriously and may continue to do so in years to come.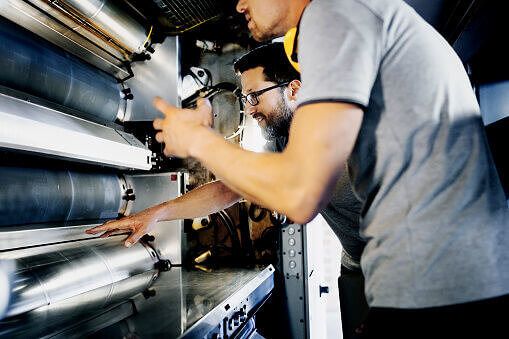 The BLS projects that by 2026, those working in print binding and finishing jobs will decrease by 10.6 percent. This can be blamed on decreased demand for books which results from increased automation and proliferation of mobile devices and ebooks.
Detective
Solving cr**es is taking lesser and lesser time, thanks to surveillance cameras, spyware, and DNA databanks. Though automation is making the jobs of security agents easier, it may also replace human labor in investigations.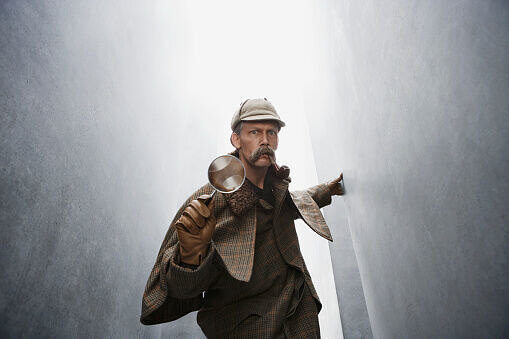 The BLS hasn't predicted a decline in the role of cr**e investigators but instead forecasts a 7 percent increase. Still, many other experts are saying that if these professions will continue to be relevant in the future, they will have to change many things about their mode of operation. For example, the police in the future will need to focus more on rehabilitating offenders rather than solving cr$$es.
Routine Architect
Jim Molinelli, a licensed architect, and lecturer at Texas A&M University doesn't see much future for practicing and prospective architects. A close look will reveal that his reasons for this prediction are genuine and tangible.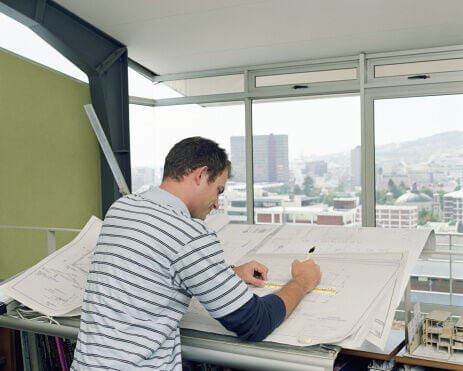 First, becoming a licensed architect requires about five years in college and three years of internship. Jim doesn't believe it is worth all the time and effort. Second, architecture is no longer in demand and its services can be provided by many people who do not have a license. Though the BLS estimates a 4 percent increase in architect jobs in the future, the figure is still lower than a normal growth rate.
Primary Care Physicians
Diagnosing sicknesses like ear infections and strep throat may soon be done regularly at home and a cheaper rate. For this reason, primary care physicians, who we call when we feel slightly unwell, may soon be losing their jobs.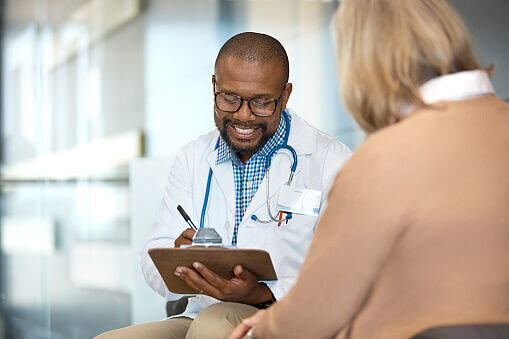 In the nearest future, doctors will spend less time diagnosing sicknesses and more time dealing with the various factors that bring about holistic wellness. Services like counseling for obesity and performance coaching will soon be on the rise, and though artificial intelligence may likely not replace doctors anytime soon, their emergence will affect the way things are done.