WalletHub is known for its studies on everything from the best consumer credit cards or the voter turnout in each state to the best cities in the US for vegetarians. And each year, the publication releases its rankings on the least and most educated states in the country. WalletHub takes 18 factors into consideration to come up with the scores, checking each state for things like school safety, test scores, and any gaps in educational attainment. Read below to see a selection of the rankings and see which states earned top marks and which states need to do some extra homework.
50th Place – Mississippi
Not for the first time, the Magnolia State has ranked last in the US when it comes to education. In fact, it almost always sits at the bottom of the table for school systems. And the bad news doesn't stop there.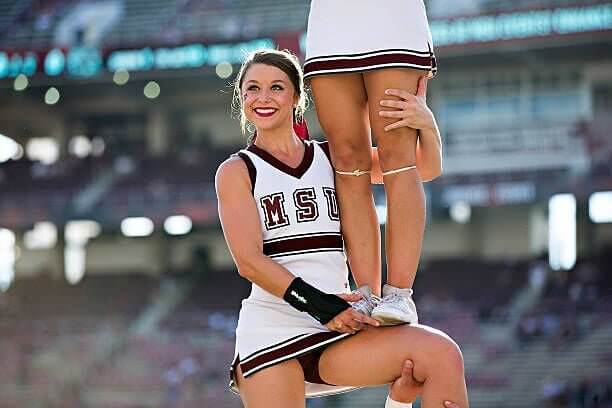 Mississippi isn't just the least educated state in the nation, but according to WalletHub, it also ranks lowest for the quality of education. Reports from other publications aren't any more positive, with Education Week awarding the state an "F" for academic achievement and a "D" for the chance of student success. Although not last, which state comes in at second from last?
49th Place – West Virginia
It's not just the students that fare badly in the state of West Virginia, it's the teachers too. According to WBOY news, "This combination of job pressures, low pay, and lack of mobility forces many teachers to quit soon after they start."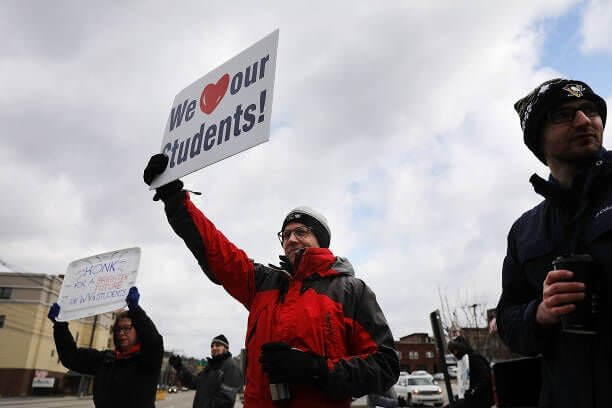 This isn't a new problem either. Even as far back as 2012, only one in five students in the eighth grade was considered to be proficient in math. But members of the board of education ask for patience, telling reporters, "Just realize that these are snapshots, and understand we are working hard to make a change in West Virginia." Read on to see which state doesn't just have issues with their education.
48th Place – Louisiana
It's a whole combination of issues that have led to Louisiana sitting this far down on the list. They have the worst math scores of any state in the country, the fourth-worst reading scores, and the fifth-highest rate of high school dropouts.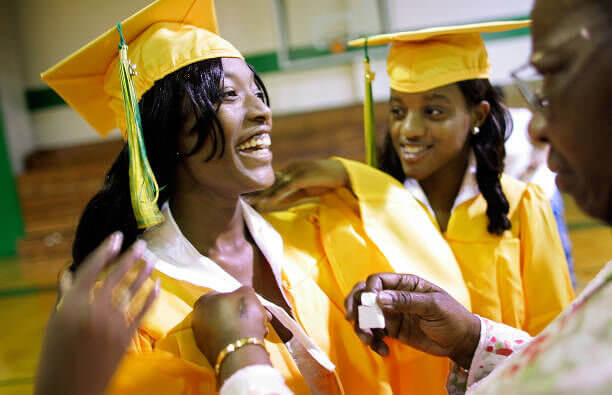 But it's not just the academic side of things that has got them in trouble. Louisiana schools ranked worst overall for safety – this takes into account incident rates of violence and bullying, and the number of children who refuse to go to attend school for safety reasons. For the next state, poor doesn't only refer to the students' grades.
47th Place – Arkansas
Sometimes it can be hard to put a finger on exactly why a state fares so badly when it comes to education, but with Arkansas, economists believe it's fairly straightforward. The state is also ranked as one of the country's poorest, a factor that ties in heavily to education.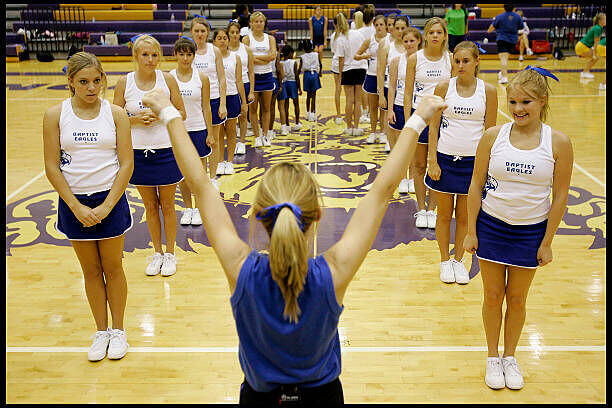 USA Today explains, "In Arkansas, only 47.7 percent of children live in families with income at least double the poverty level income, nearly the smallest share of any state in the country." Family education levels also come into play, with only 39.3% of Arkansas children living with a parent who has a post-secondary degree. Just when you thought things couldn't get much worse, the next state pops up.

46th Place – Alabama
Unfortunately, WalletHub's report contained a lot of bad news for the Heart of Dixie. The state rates 46th overall in the education stakes, but also 46th for school safety, 43rd for reading scores, 42nd student-teacher ratios, and 42nd for quality of education.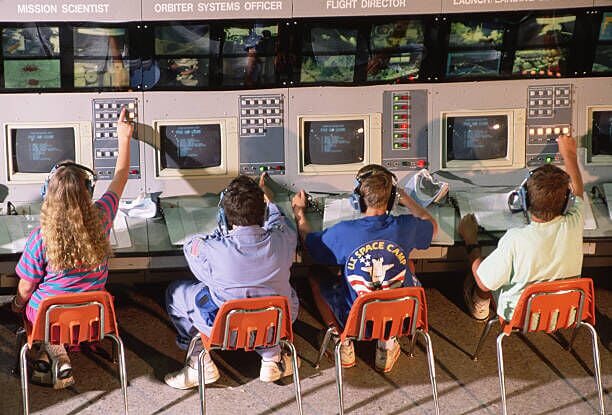 These poor ratings for education also have an impact on Alabama's general reputation within the country. US News and World Report published a ranking of the best and worst states to live in 2019, and Alabama came in 49th place. While Alabama has an interesting past, the next on the list seems to be fairing well in the equality department.

45th Place – Kentucky
Kentucky might be sitting near the bottom of the list when it comes to overall education, but there's one thing that the state can be proud of. Compared to other states, they don't have as much of a disparity in academic achievements between segments of the population, such as between men and women, or black and white adults over 25 years of age.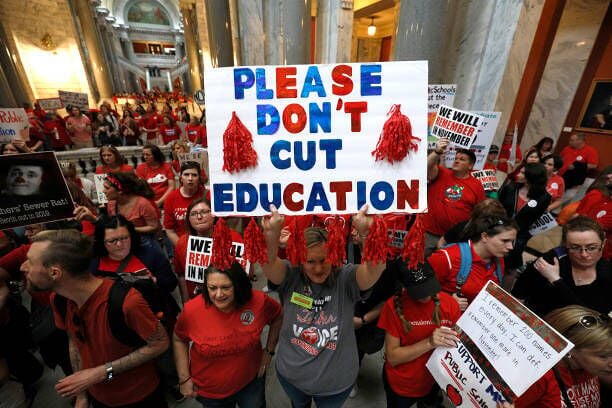 That is putting a rather positive spin on things though. While there may not be much of an education gap, the truth is that the level of education is fairly low for all of the state's residents. There might be some hope yet, as the next one proves.

44th Place – South Carolina
Coming in at 44th place in a list of 50 might not seem like much of an achievement, but for South Carolina, it's something to be proud of. In 2019 the state was ranked the worst for education by the US News and World Report, and the same year, WalletHub ranked it 49th place for teachers.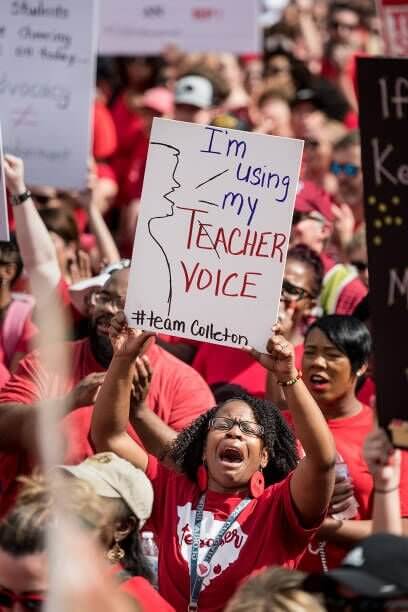 The ranking can be attributed to low scores across a wide range of measurements. South Carolina ranks well below the national average for preschool enrolment, math test scores, reading test scores, college readiness, and two-year college graduation rates. Things don't always go south, as you're about to see.

43rd Place – Nevada
Though we've seen so far that the bottom rankings on this list come from the southern states of the country, Nevada bucks the trend, adding a western state to the bottom ten. It seems that education in the state has taken a back seat to entertainment.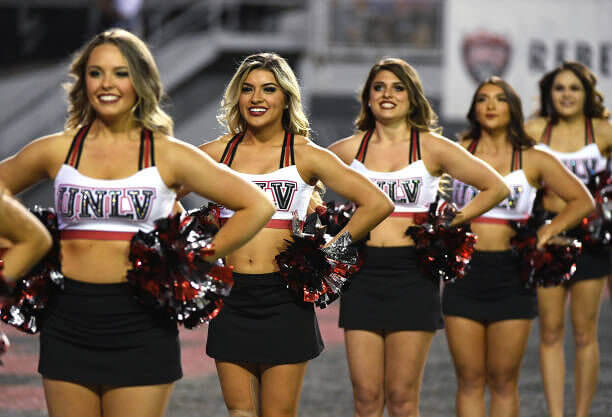 Nevada is another state that could be somewhat pleased with this ranking, as in previous years it has been a lot closer to the bottom. At one point it was ranked dead last on the list released by Education Week, so it looks like things are improving in Nevada. Just when things were on the up, the next guy showed up.

42nd Place – New Mexico
The poor state of New Mexico has had some pretty poor rankings from all sides. It might be known as the Land of Enchantment, but the education system has hardly been charmed. WalletHub ranked it was the 42nd state in terms of education, but in terms of schools, they ranked it 50th.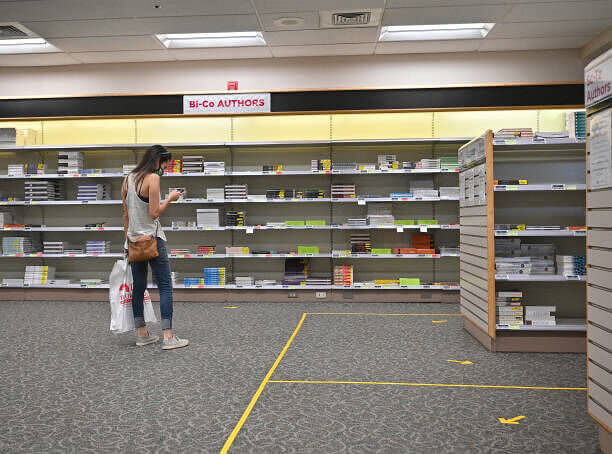 It wasn't just WalletHub either. Education Week put New Mexico second last for public education, and the 2019 Kids Count Data Book put the state bottom of the list for places to be a kid – partly for safety and health care, but also for education.

41st Place – Tennessee
Some states end up with rankings that might not seem to make a lot of sense. WalletHub lists Tennessee as the 41st least educated, but that the same time, it is in the top ten for high school graduations – at 88.5%. The problem? It seems to be that not many make it to high school in the first place.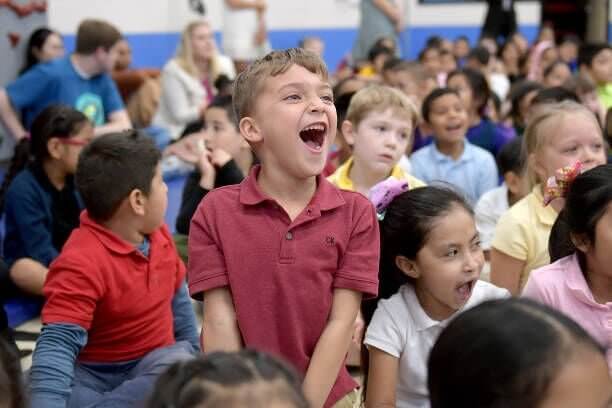 US Today says that there is not enough emphasis on early childhood education, reporting, "In Tennessee, only 37.8 percent of 3- and 4-year-olds are enrolled in pre-K, one of the smallest shares of any state and about 10 percentage points" below national rates.

40th Place – Oklahoma
Oklahoma's place on the list will not be a surprise to anyone that's been watching the rankings over the years. In fact, it's been struggling in several areas including low high school graduation rates and low rates of bachelor's degrees among residents. The problem? It's down to a lack of funding.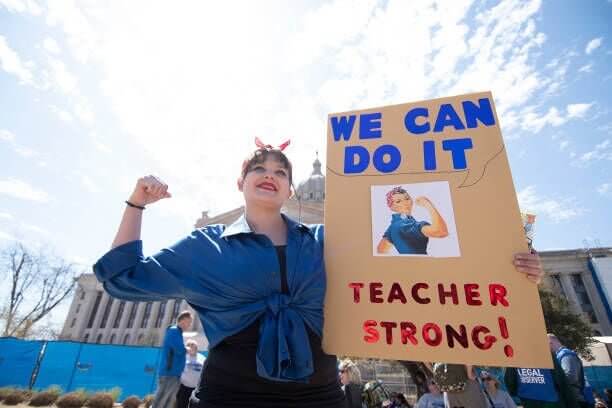 It was laid out in an article by The Economist titled, "What's The Matter With Oklahoma?: Low teacher pay and severe budget cuts are driving schools to the brink." And the stats don't lie – 28.2% of education funding was cut in 2008 alone.

39th Place – Texas
Texas is another state that has some seemingly conflicting statistics around it. In terms of quality of education, it managed to get up near the top of the list, at number 15, but it still only just cleared the bottom ten in terms of most educated states.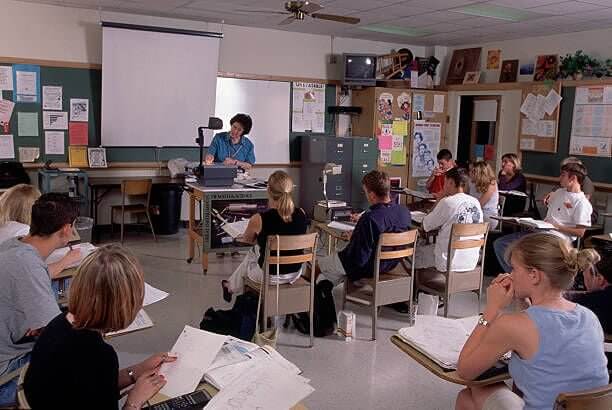 The issue is that while the state's education might be good, many residents don't get access to it. Part of this might be the lack of educated families, with only 40% of children growing up in homes with a college-educated parent – well below the national average.

38th Place – Arizona
One of Arizona's unique features is that it's home to one of the most diverse populations in the country. But this situation poses some unique problems when it comes to the state's educations system – less than 80% of children are raised by parents who speak fluent English.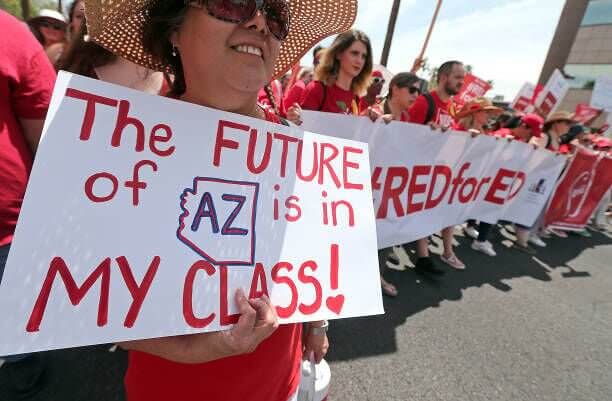 Education experts say this is one of the reasons that Arizona has the eighth lowest rates of graduation in the United States. There are calls for more focus to be placed on programs that will help students who speak English as a second language.

37th Place – Indiana
When we get to this part of the list, we're no longer looking at the worst of the league table, but there is still plenty of room for improvement. Indiana is another state in which the problems with education start early on in a child's life.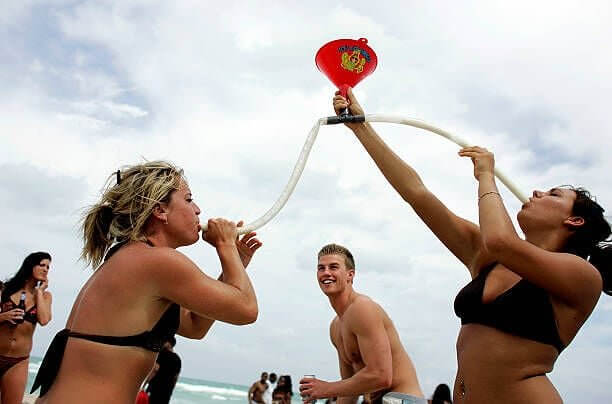 According to the National Institute for Early Education Research, Indiana ranks worst in the US for its early education system. They go further to say that the state also ranks last for "resources and economic support" and access to a good pre-K education.

36th Place – Idaho
Investing in education at a state level can make a great difference to the quality of the school system, but not every state chooses to do so. Idaho is one such place where the lack of funding has resulted in them being one of the least educated states.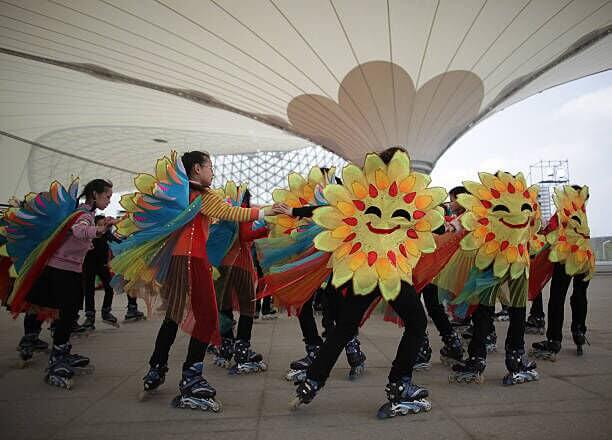 2017 statistics from the US Census Bureau revealed that students in Idaho receive the least amount of funding and support and that the state spent the least amount of money on education. The result? The Huffington Post rated Idaho's schools as the 4th worst in America.

35th Place – South Dakota
South Dakota isn't doing badly on all fronts when it comes to education. According to the US News and World Report, approximately 39% of the state have a college degree, which puts it above many other states in the nation.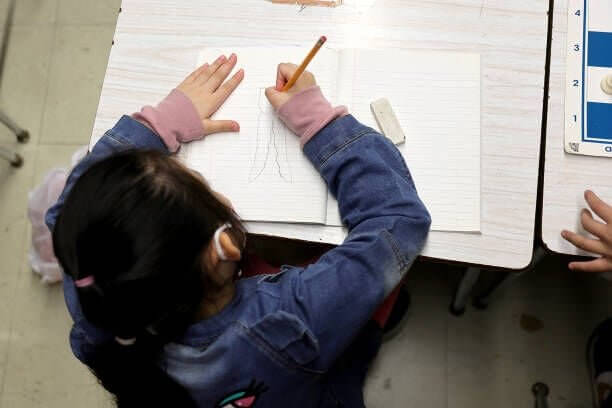 What leads them to end up as one of the least educated states in the US is that once people earn their degree, they tend to leave South Dakota for work. Another factor that contributes to their ranking is the high school dropout rate – at 16.3%.

34th Place – Georgia
Georgia sadly has plenty of factors that have led it to end up in 34th place on the list. The overall quality of education has been ranked at a lowly 39th place, and the state places 33rd for its residents' educational attainment.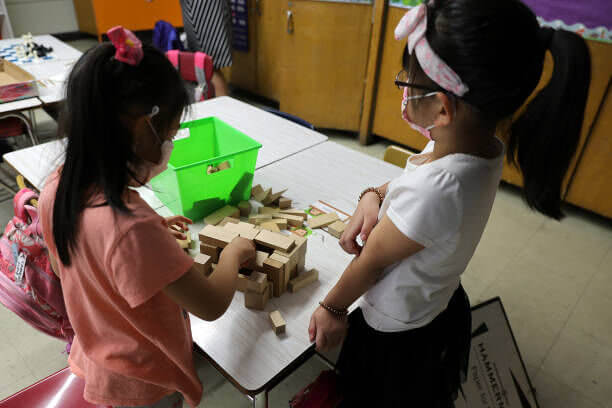 Slightly better is school system safety – apparently 23rd place in the US – but Georgia's best ranking was in 18th place, for "quality of education and attainment gap", meaning that there's little disparity for people in low-income areas in terms of getting a quality education.

33rd Place – Ohio
No matter where a state falls on the list, you have to give them credit for any improvements that they've made. Ohio is 33rd on the list for this year, but that's two steps up from the previous year, where they ranked at number 35.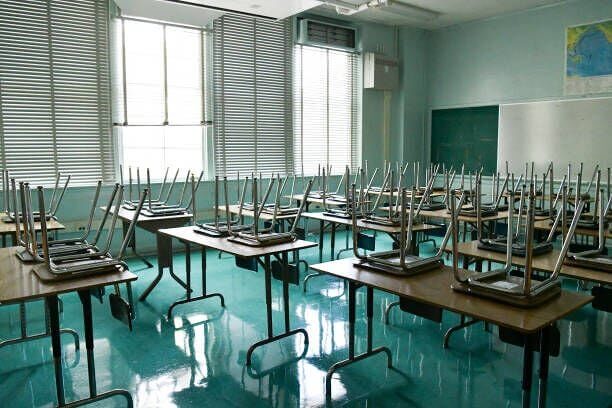 Their slow but sure climb up the list can be put down to an increase in their education funding. And to be fair, the state does rate in the top 25 for overall quality of education. The reason they're not one of the most educated states is that education is hard to come by. Keep reading to find out when we eventually start to climb up.

17th Place – Delaware
Tis is the part of the list that deals with the most educated states in the US. And coming in at number 17 is Delaware. And while they should be proud to be in the top 20 for this year, studies show their position isn't so secure.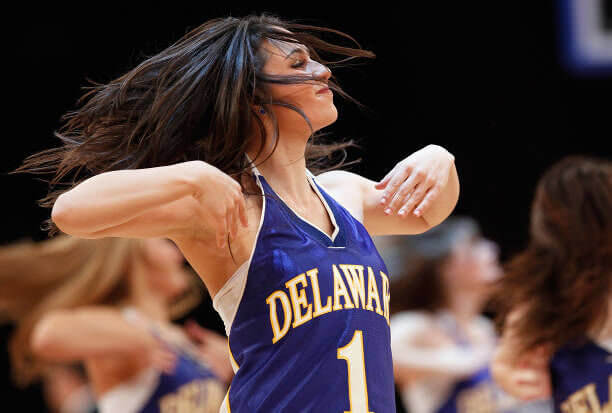 Delaware Online reports, "Delaware allocates a smaller share of its budget to education than is typical … Only 2.7 percent of the state's taxable resources goes into its school system, one of the smallest shares among states and below the 3.3 percent average funding across all states."

16th Place – Wyoming
While Delaware might be in danger of slipping down the ranks, Wyoming is showing all the signs of climbing up the list in the future. Children that are currently at school are receiving a quality of education that's been ranked highly across a number of criteria.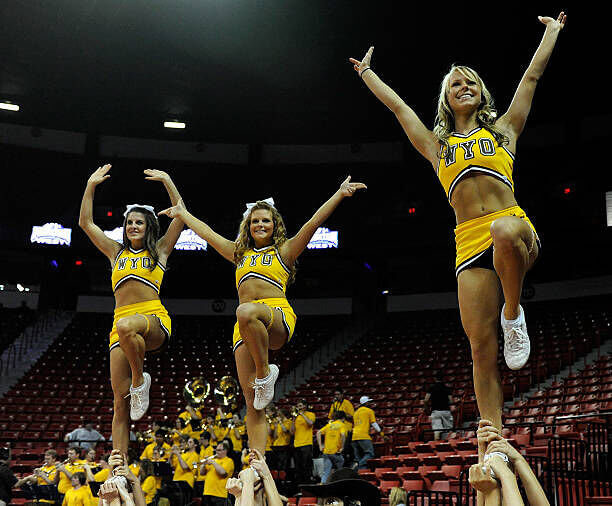 In fact, Wyoming's education system in general was ranked 10th in the US by WalletHub, and within the top 10 for math and reading test scores. The state also gets big ticks for school safety and the number of Blue Ribbon schools per capita.

15th Place – Hawaii
A high poverty rate is often correlated with the level of education for a state's residents, but Hawaii has managed to buck this trend. It might have the 13th highest poverty rate in the US, but the people who live there are lucky enough to have access to a good education.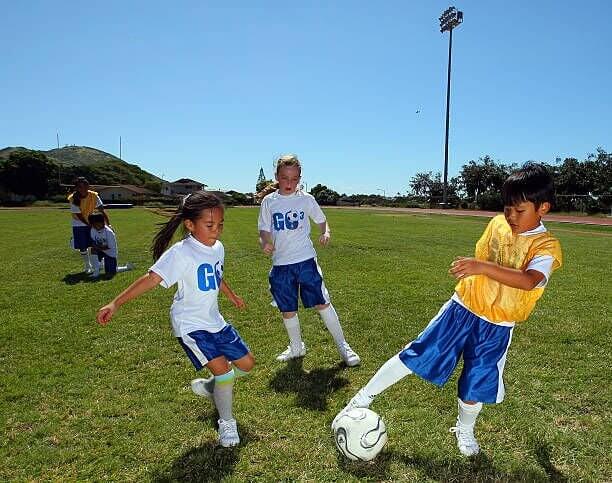 From 2010 to 2014 the state was above the national average for the number of educated people residing within its borders. During this time, 62.6% of adults aged 25 and over had attended college at some point.

14th Place – Oregon
Perhaps it makes sense that as the 14th most educated state in the US, Oregon also has one of the country's highest numbers of adult residents with a college education or associate degrees.  We get a further breakdown of the ranking when we look at where these people live – which might come as a surprise.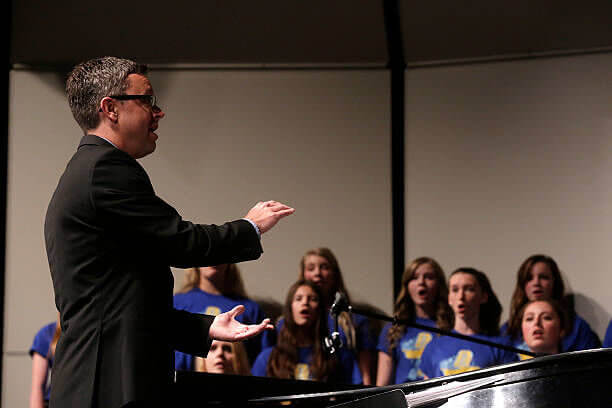 If you look at the most educated cities in the state, the best-known city, Portland, doesn't even make the top 10. One factor that might have something to do with the state's ranking is that it's home to the headquarters of companies like Nike and Intel, and all of the smart minds that work there.

13th Place – New York
The Big Apple has made it big on the list of most educated states in the US, coming in at number 13 on WalletHub's ranking. And while it might not have made the top 10 overall, for individual criteria, New York gained two fifth-place ratings.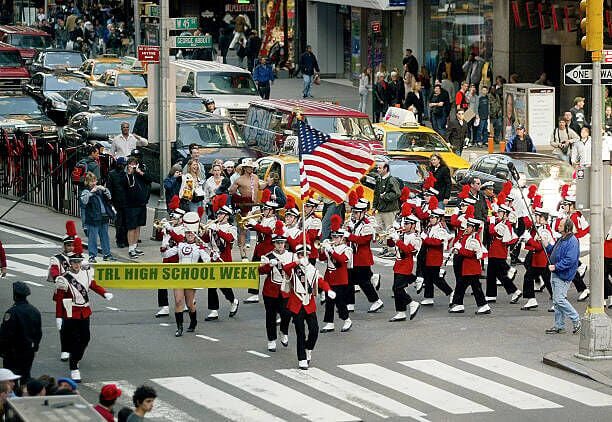 The state is fifth in the country when it comes to the quality of its universities, and fifth for the percentage of graduate or professional degree holders. Unlike in Oregon, where these most educated people live will be no surprise – they're mainly found in New York City or its surrounding suburbs.

12th Place – Illinois
While Illinois missed out on hitting the top 10 in WalletHub's rankings, they've got plenty to be proud of when it comes to their state schooling. The state has put considerable investment into early childhood education, with a focus on attendance.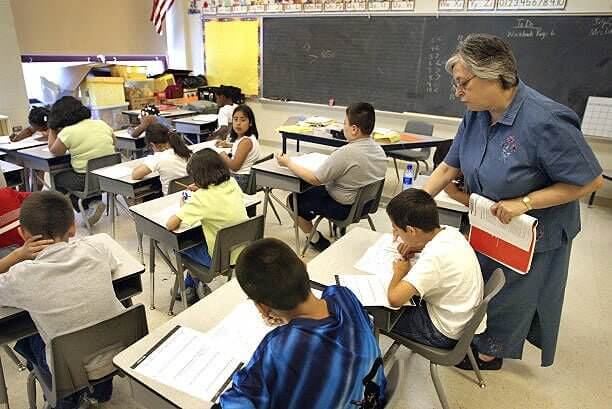 Around 55.8% of children aged 3 to 4 in Illinois attend pre-K classes, compared to the national average of 47.7%. It's believed part of this is due to funding, but it could also be due to the fact that many children in the state come from families who have earned a higher education.

11th Place – Utah
The Beehive State might have slipped from the 9th place position that they earned in last years' rankings, but 11th place is nothing to be ashamed of, particularly when they do so well in so many areas when it comes to education.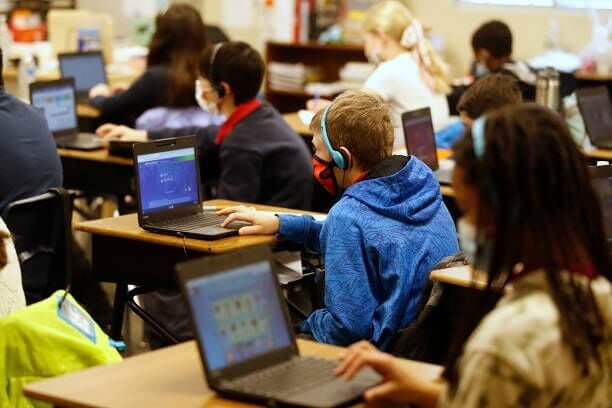 Utah has been ranked 10th for the percentage of its citizens who hold a high school diploma, 3rd for its average university quality, and 2nd in the nation for the percentage of associate degree holders or college-educated adults. They also scored big on the lack of gaps in educational attainment.

10th Place – Minnesota
We've seen previously that the average income in any given state can have a direct effect on how educated its residents are, with poorer states also scoring badly on the school front. While there are some exceptions, Minnesota is one state that proves how true this statement is.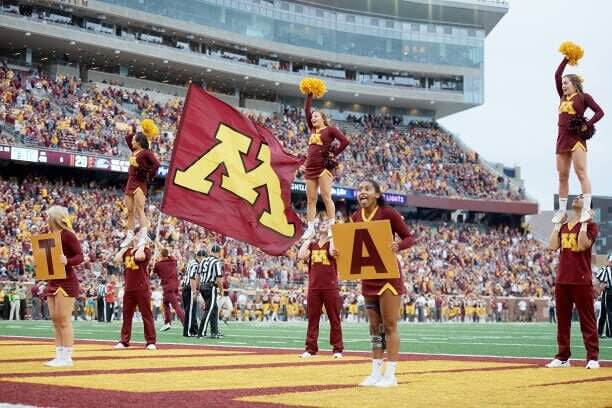 Minnesota children, well 69.4% of them, are lucky enough to be living in families with an income that's at least double the national poverty level, making it one of the highest percentages in the US. This equates to public schools that are well-funded enough to produce some of the best test scores in the country.

9th Place – New Jersey
New Jersey had a couple of reasons to celebrate when WalletHub's rankings were published. Not only were they in the top ten of the most educated states in the country, but they were also top of the list when it came to education gaps between men and women.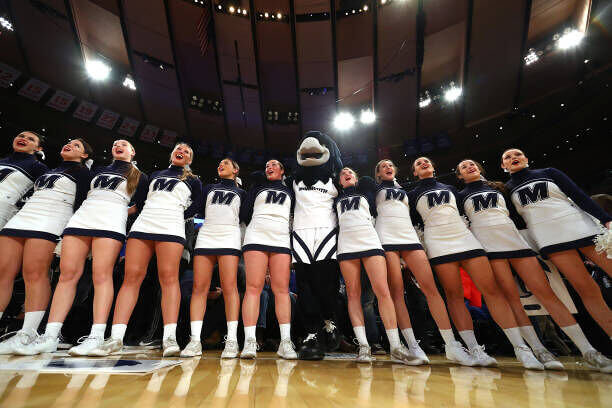 It wasn't all good news for the Garden State, however. When it came to education gaps based on race, New Jersey ranked a poor 34th place. Likewise, the quality of their universities wasn't really up to scratch either, gaining them 25th place in the country.

8th Place – New Hampshire
New Hampshire is something of a mixed bag when it comes to their education system. On the one hand, they can proudly say they've made the top ten for the most educated states, but on the other hand, the quality of their education is ranked way down at number 20.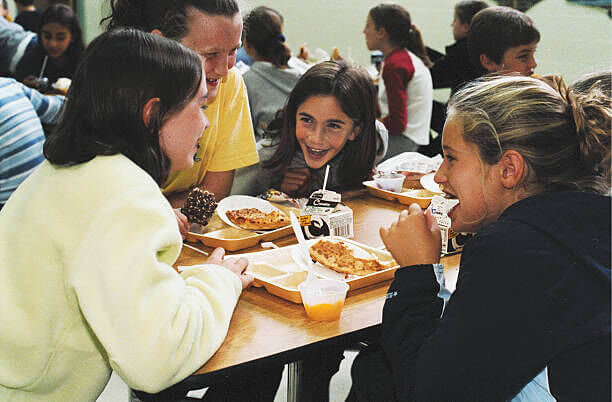 In the good news category, the state can say it offers education equally to all of its residents, with the 5th smallest gap in educational attainment in the country. And in terms of residents who hold high school diplomas, they've got the second-highest percentage.

7th Place – Washington
Washington State has plenty of statistics that should keep its (well-educated) residents happy. Coming in at number 7 on the list is an achievement in itself, but here you'll also find one of the smallest gaps when it comes to educational attainment between men and women.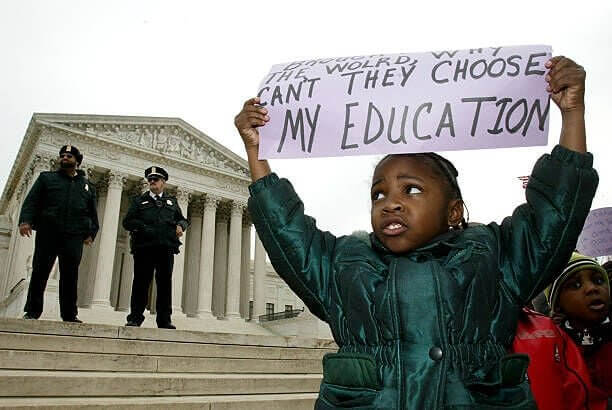 They're also at the top of the list (number 3) for the percentage of adults with an associate's degree or higher. The Evergreen State also ranks 11th for the percentage holding a bachelor's degree and 16th for the number of residents to have graduated high school.

6th Place – Virginia
Taking 6th place in WalletHub's list of most educated states is Virginia, standing out not only among the southern states but the rest of the country as well. Here you'll find not only a high percentage of educated residents but also students who test above the national average for proficiency.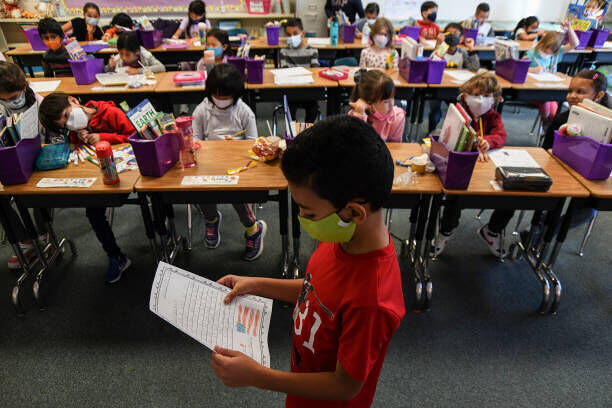 Virginia also ranks in the top ten for average AP testing scores. The quality of schooling could maybe be put down to the resources available – Virginia has one of the highest average household incomes in the country.

5th Place – Connecticut
Now that we've reached the top five, we're really getting to the best of American education. And taking out 5th place is Connecticut, whose ranking is partly due to the fact that a large percentage of children are attending school from an early age.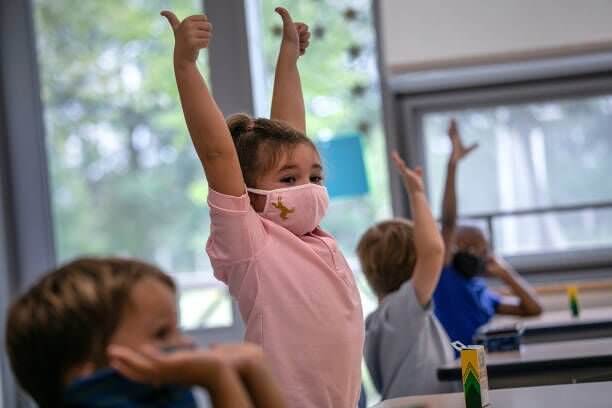 While the national average for children aged 3 to 4 who attend preschool is around 47.7%, the numbers in Connecticut are much higher, at around 65.6%. Kindergarten enrollments are way up too, at around 80.7%, the third-highest in the country.

4th Place – Vermont
Injecting significant amounts of money into the education system has really paid off for Vermont, earning them 4th place on the list. According to USA Today, the state has the highest per-pupil spending in the US – including school staffing, supplies and student support, clocking in at an average of $20,795.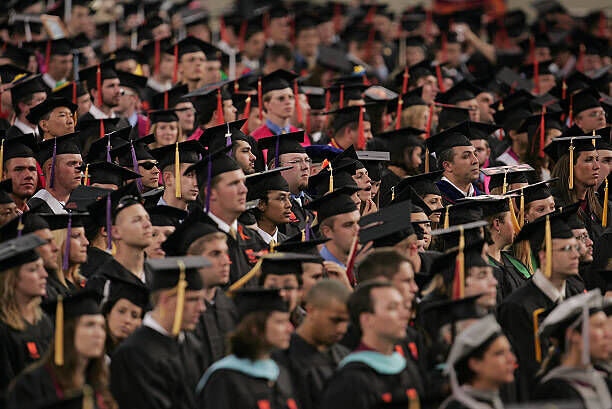 That cash has resulted in not only some of the best schools in the country but fair access to them for its residents. Vermont has one of the smallest gaps for educational attainment between high-income and low-income students.

3rd Place – Colorado
Taking out 3rd place in the entire nation for the most educated population is certainly something to be proud of, and with the release of the rankings, The Denver Post celebrated with the headline "Colorado Wields Most Brain Power West of the Mississippi, Ranking Says".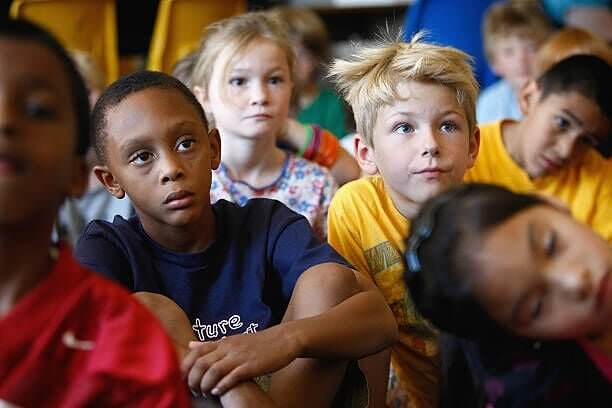 The article continues, "Though living in a state with such natural beauty doesn't require genius-level thinking, it seems that Colorado both grows and attracts some pretty smart folks." And it's true – the state also ranks 8th for the percentage of residents who hold a graduate of professional-level degree.

2nd Place – Maryland
Taking out silver in the annual rankings for most educated states in the US is Maryland. They also ranked well for higher education, landing second place for the percentage of those holding advanced degrees and third for the number of bachelor's degrees.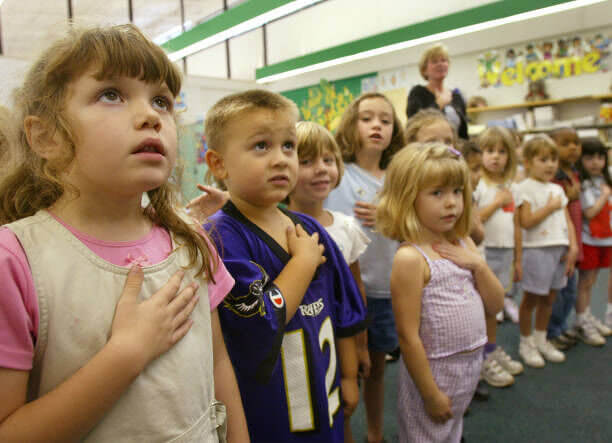 Experts say this is largely due to the average income of its residents, which is the highest in the country. Higher incomes generally mean more tax dollars, which Maryland has funneled into the school system. While other states average around 3.3% for education spending, Maryland's is a little higher at around 3.7%.

1st Place – Massachusetts
When you think about it, it should come as no surprise that Massachusetts takes out prize position for the country's most educated state – after all, it's where you'll find both Harvard University and MIT, two of the best educational institutions in the world.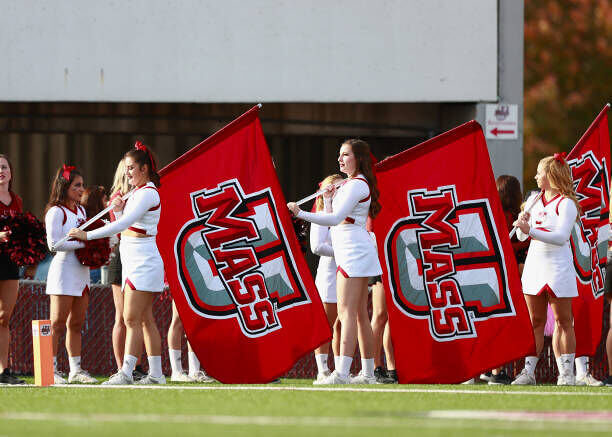 According to the rankings, Massachusetts took out the top place by a landslide, helped along by some other top rankings. The state is first place for the percentage of residents who hold bachelor's, graduate or professional degrees, and placed second for the quality of its universities, just behind California.