You might remember the 1970s as a time when family-centered sitcoms were at their peak. One of the most beloved was Eight Is Enough. Based on the true story of a syndicated newspaper columnist, Tom Braden, Eight is Enough followed the life of Tom Bradford, his wife, and eight children. But the cast suffered many strange tragedies in the following years. Here's what we know about them.
Dick Van Patten – Then
You might know Richard Vincent Van Patten, commonly known as Dick Van Patten, for his portrayal of the patriarch of the Bradford family, Tom Bradford. What you may not know is that he was also a businessman and animal welfare advocate. Patten spent about seventy years on television playing several roles.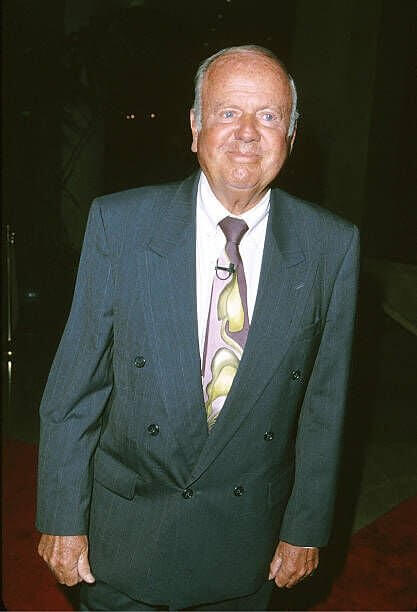 His journey began as a child actor and model, and he made his Broadway debut when he was just seven. As an adult, he appeared in the CBS television series Mama and Freaky Friday. He also appeared in many feature films such as Robin Hood: Men in Tights, Spaceballs, and Soylent Green.   
Dick Van Patten - Now
Sadly, in January 2006, Dick Van Patten became very ill due to his diabetes condition and was admitted to a medical center in Los Angeles. He had suffered a diabetes stroke. He did manage to recover for a while, however, in June 2015 he was rushed to a Health Center in California where he later passed away due to complications from diabetes.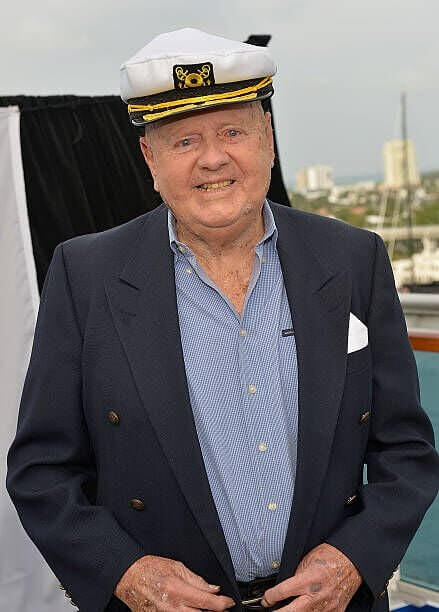 He was eighty-six at the time of his passing. Dick Van Patten was eventually buried in the Forest Lawn Memorial Park in Hollywood Hills, Los Angeles. In 2008, a Golden Palm Star in Palm Springs was dedicated in his honor.
Diana Hyland - Then
Diana Hyland's debut appearance was in 1955 during an episode of Robert Montgomery Presents. She was nineteen years old at the time of her debut. She appeared in several guest roles and supporting roles for quite some time. You might remember her in television series such as Naked City, The Eleventh Hour, and The Fugitive.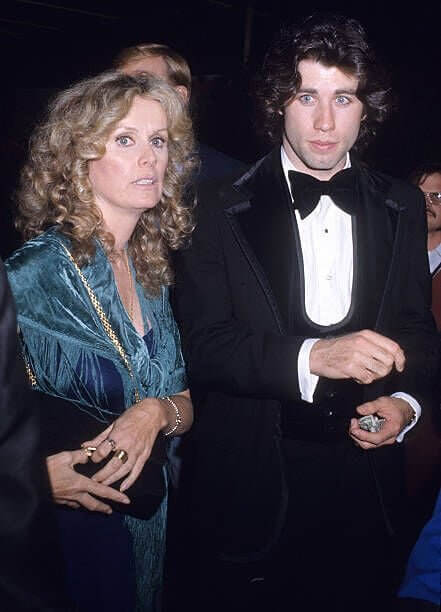 Her Broadway appearance included the role of Heavenly Finley in Sweet Bird of Youth. Her role in Eight Is Enough, was the character Joan Bradford who was the wife of Tom Bradford. Unfortunately, she only appeared in four episodes due to her untimely death. 

Diana Hyland - Now
Diana Hyland's character of Joan Bradford only lasted a short while before she became very ill. Devastatingly, she was diagnosed with breast cancer. She decided to have her breasts removed to try and stop the cancer from spreading.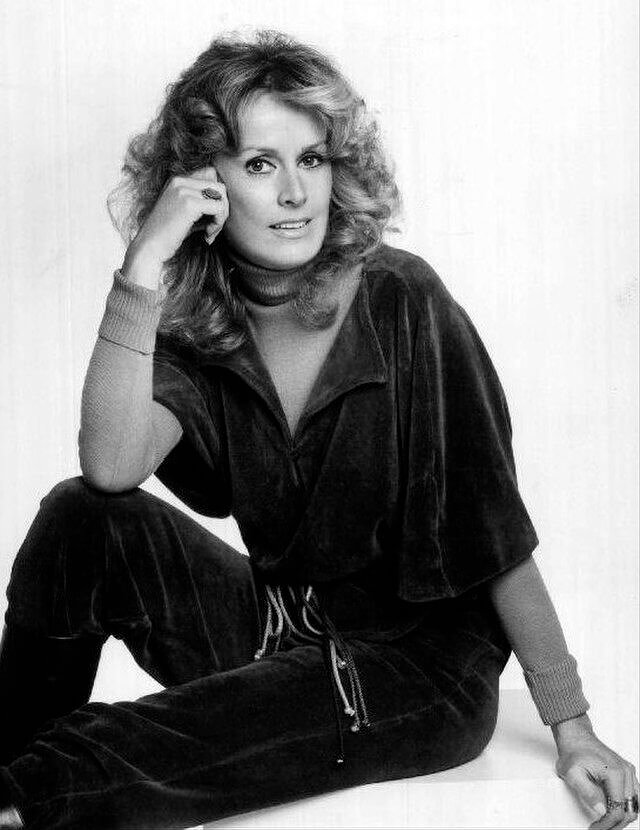 Unfortunately, it was too late and her health worsened. In March 1977, Diana Hyland lost her battle against cancer, and her character was subsequently written off the show as well with a death.

Betty Buckley - Then
Betty Buckley is an award-winning actress, with a Tony Award under her belt and nominations for two Daytime Emmy Awards, Grammy Awards, and an Olivier Award. She is well known for her role as Sandra in Eight is Enough.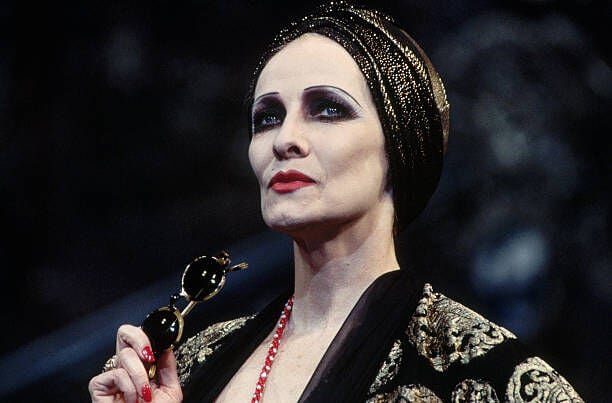 Her role was created after Diana Hyland's unfortunate passing. When Tom Bradford lost his wife in the comedy-drama series, he needed a new love interest, and Buckley's character, Sandra "Abby" Mitchell eventually became the stepmother of the eight children in the series.

Betty Buckley - Now
Betty Buckley is also somewhat of a Broadway sensation with performances in Pippin and The Mystery of Edwin Drood. She was also nominated for a Tony Award for Best Actress in a Musical for her magnificent performance in Triumph of Love. She even released a few music albums.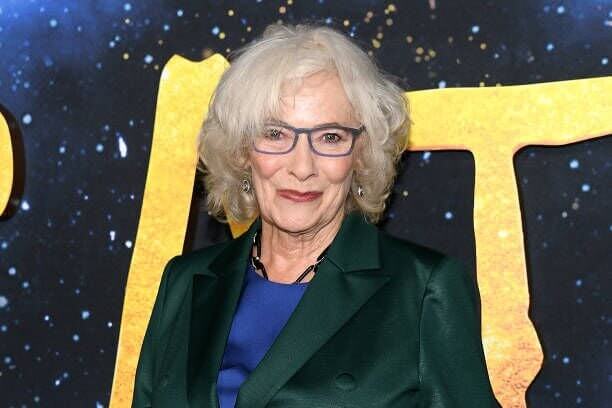 She has released eighteen albums in total. Buckley is currently in her seventies, and she is still going strong with a voice performance in Supergirl, as well as online song interpretation and scene study classes.

Grant Goodeve - Then
Grant Goodeve is an actor and television host who you might know as David Bradford, the eldest son in the comedy-drama, Eight Is Enough. The role was originally played by Mark Hamill who eventually left the show at the end of its second season to appear in Star Wars.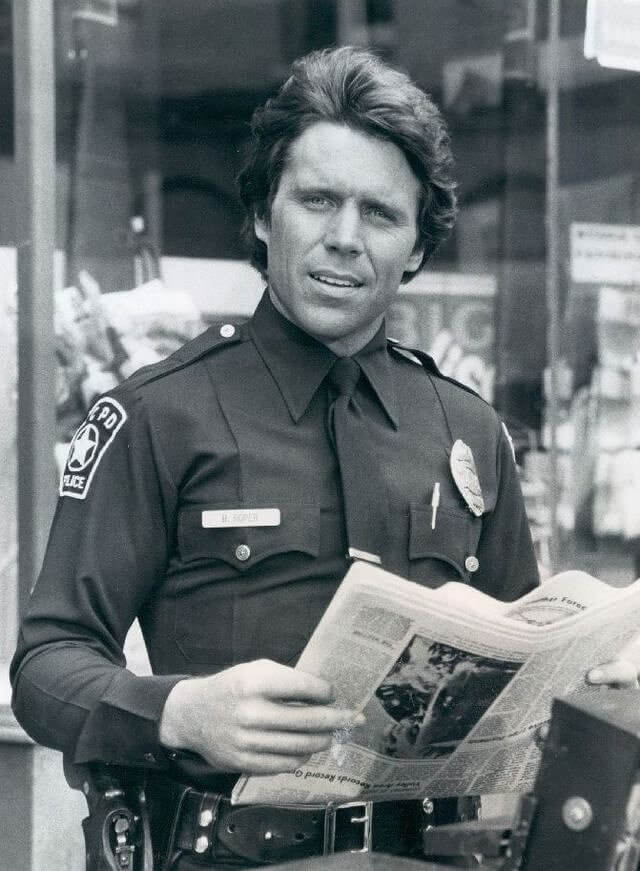 As a result, Goodeve got the part and. Goodeve is also the voice behind the show's theme song. One of his first roles was in an episode of Emergency! during its fifth season. Goodeve also appeared in many episodes of the game show Pyramid as a guest contestant.

Grant Goodeve - Now
You will still find Grant Goodeve doing what he loves in the entertainment industry. After the success of Eight is Enough, Goodeve made an appearance in many movies such as Law of the Land and Something to Sing About. One of his later movies in 2017 was The Case for Christ, and the recent television series he had starred in was Twin Peaks.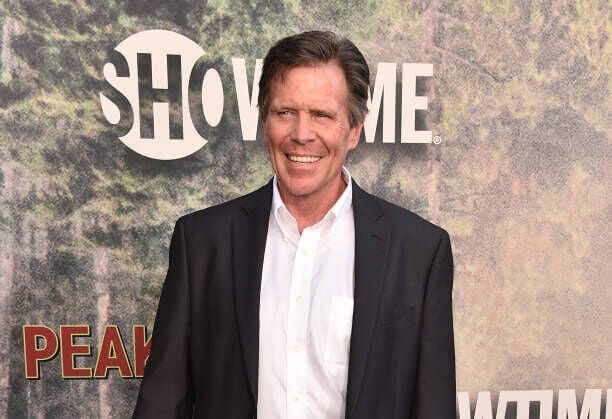 He has also voiced various characters in video games from 2005 to 2016. He is known for his voice role in the video game Team Fortress 2.
Adam Rich - Then
As a child, Adam Rich enjoyed a variety of sports such as swimming, skateboarding, football, and baseball. He took on the role of Nicholas Bradford in Eight Is Enough when he was just eight years old. The signature feature that made him stand out was his unique haircut known as the "pageboy" haircut.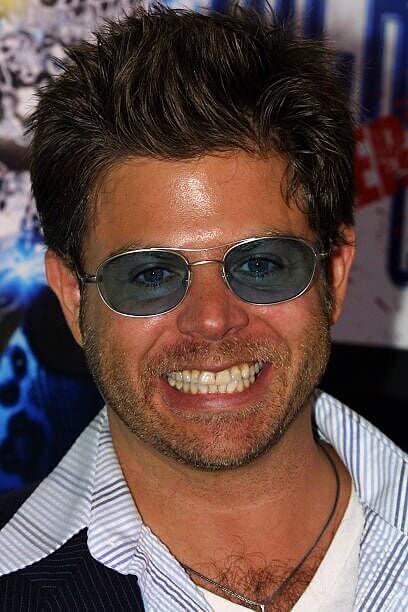 It was liked so much that parents during this time were all inspired to cut their own sons' hair in this way. He won the hearts of all who watched the show and was referred to as "America's little brother."

Adam Rich - Now
Adam Rich's role in Eight Is Enough was only the beginning of a successful acting career. He went on to perform in films such as The Devil and Max Devlin, Tukiki and His Search for a Merry Christmas, and Dungeons & Dragons.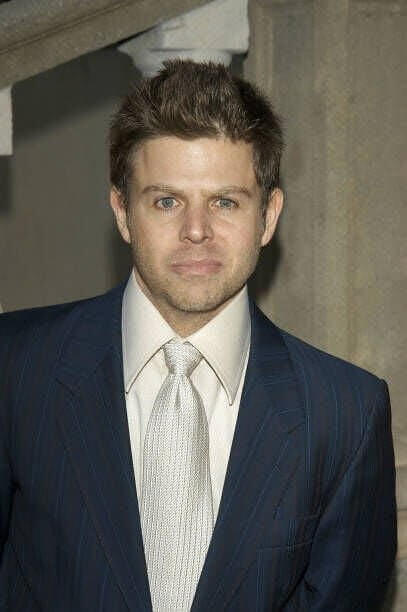 Unfortunately, he was a troubled young boy and he ended up dabbling in marijuana and other drugs like Valium which almost cost him his life. He was also arrested for the attempted burglary of a pharmacy. As he aged, Rich generally kept a low profile, but sometimes made an appearance for marketing television show and film script ideas. Sadly, he passed away in 2023 at the age of 54.

Lani O'Grady - Then
Lanita Rose Agrati, commonly known as Lani O'Grady was born in 1954. Her career as an actress began when she was just thirteen years old, and her debut role was in the television series The High Chaparral.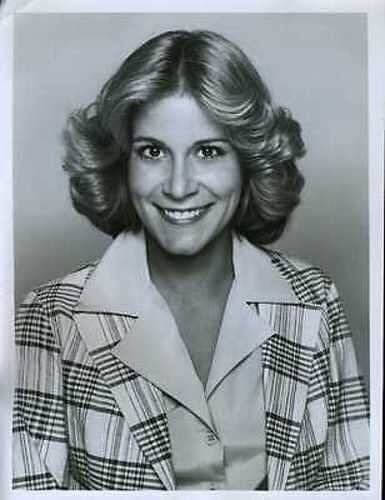 One of her most famous performances was her role as the eldest daughter, Mary Bradford, in Eight is Enough. O'Grady also appeared on Harry O, Cage Without a Key, and Massacre at Central High. She was also known for her very unique low-pitched voice.    

Lani O'Grady - Now
Lani O'Grady's health began deteriorating shortly after her last acting role as Mrs. Kramer in the popular soap opera The Days of Our Lives during the year 1990. She decided to put a stop to her acting career in 1990 and became a talent agent. She struggled with a condition called agoraphobia, which is a mental and behavioral disorder.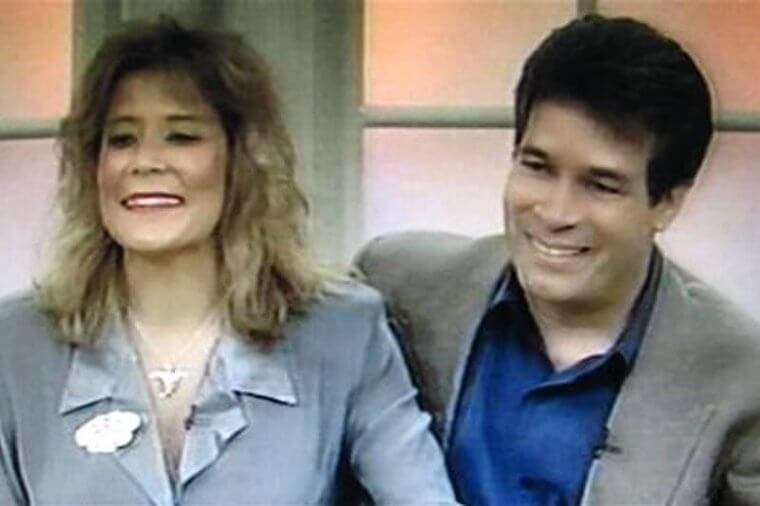 She also suffered from memory blackouts and was diagnosed with chemical imbalances in her brain. O'Grady often took prescription drugs and alcohol. Sadly, she passed away in September 2001 when she was 46 years old. Her cause of death was identified as "multiple drug intoxication."

Laurie Walters - Then
Laurie Walters was born in San Francisco, and she began her acting career in 1973. She played the role of Sheila Grove in The Harrad Experiment. Her television series experience included several guest appearances such as her roles in Cheers and Highway to Heaven.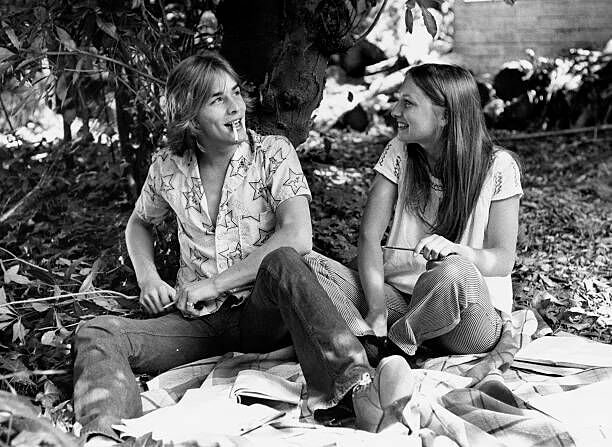 She is known for her role in Eight is Enough as the third-oldest child. An interesting fact is that she was actually older than the stars that played the roles of the eldest Bradford siblings. She also reflected on the role in later years saying the show was a boys club and that "All the boys on the show get paid more than the women...I think the women ought to join forces and negotiate together."

Laurie Walters - Now
Walters is one of the few cast members of Eight is Enough who has not left the acting industry. Although it seemed as though she had left acting when she retired from professional acting, she remains in the industry through her theater jobs in Southern California.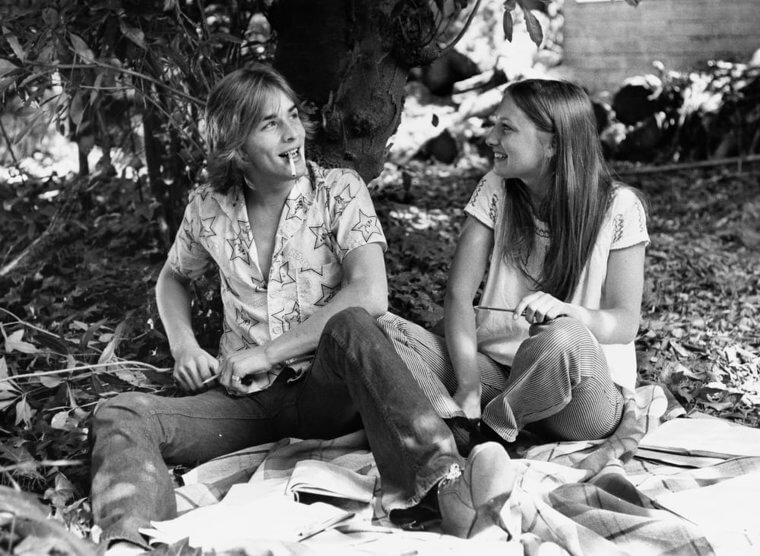 She is also involved with film acquisitions for Ironweed Films. Walters has also once again picked up her passions and is involved in wildlife conservation.

Susan Richardson - Then
Susan Richardson's interest in acting began in high school with performances in school plays. Her career in acting started at the young age of nineteen. She played the memorable role of the fourth eldest child, Susan Bradford Stockwell, in Eight Is Enough.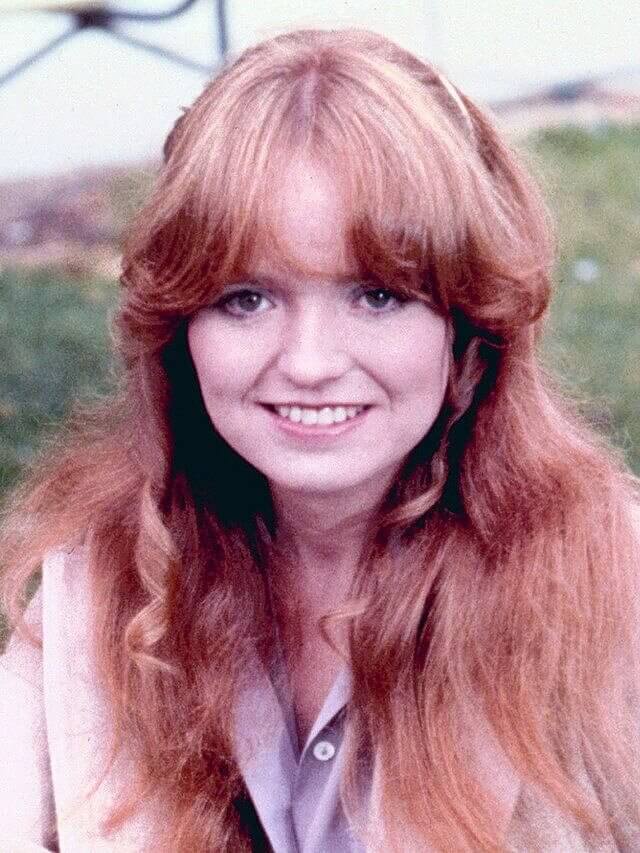 In the show, you might vividly remember the double wedding with her character and her on-screen father. Her smaller roles include her performances in American Graffiti, A Star Is Born, Happy Days, and The Streets of San Francisco. 

Susan Richardson - Now
In the 1980s, Susan Richardson performed in shows such as The Runaways, One Day at a Time, CHiPs, Fantasy Island, and The Love Boat. When she gained weight after giving birth to a beautiful baby girl, she was afraid that her new weight would cause her to lose acting jobs.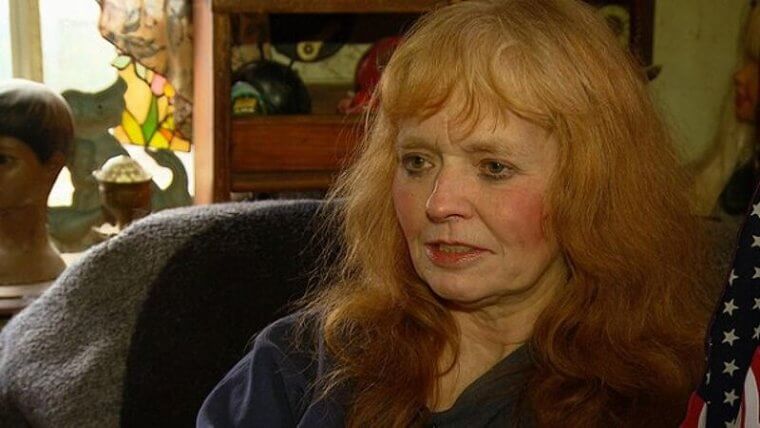 Unfortunately, her downward spiral began when she could not lose weight, and she began using cocaine. According to the Huffington Post, she now lives in a dilapidated trailer with no heat and rotting floors. She has also suffered three mini-strokes and has diabetes. 

Dianne Kay - Then
Dianne Kay is known famously for her role as Nancy Bradford, one of the children on Eight is Enough. What you might not know is that the part of Nancy Bradford was originally supposed to be played by Kimberly Beck.


However, ABC did not like her performance and the role was given to Kay. Another role that Kay is famously known for is the leading role of Ned Beatty's daughter, Betty Douglas, in the Steven Spielberg film 1941.
Dianne Kay - Now
Kay has not done much acting since 1999. One of her last appearances was in 1999 during an episode of the Dick Van Dyke detective television series Diagnosis: Murder, where she played the role of a serial killer's wife. In 2011 she received the good news that she was in remission after her struggle with cancer.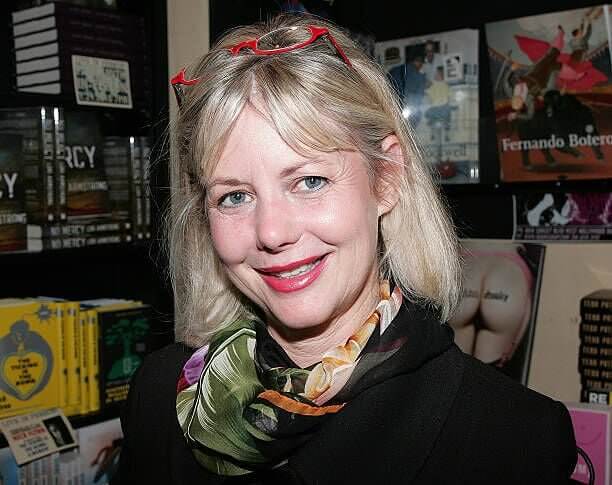 She now lives with her husband in Los Angeles and is a kidney cancer survivor.

Willie Aames - Then
Willie Aames is an actor, director, and producer who was born in California. His acting career began in the late 1960s when he was very little. He made appearances in shows like Gunsmoke, The Wonderful World of Disney, Adam-12, and The Courtship of Eddie's Father. Aames is known most for his amazing performance in Eight is Enough as the seventh son, Thomas Bradford.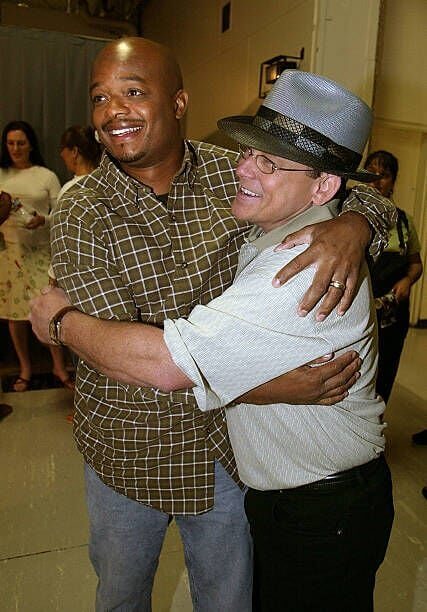 Aames was also the lead singer and guitarist in a band that was formed when he was in junior high school. The band was called Willie Aames & Paradise, and they eventually landed a recording contract. 

Willie Aames - Now
Although Aames started his career so early, it is still going strong. He has appeared in several Hallmark movies such as Harvest Moon, Dater's Handbook, and Every Christmas Has A Story. He is also currently an award-winning writer, producer, and director.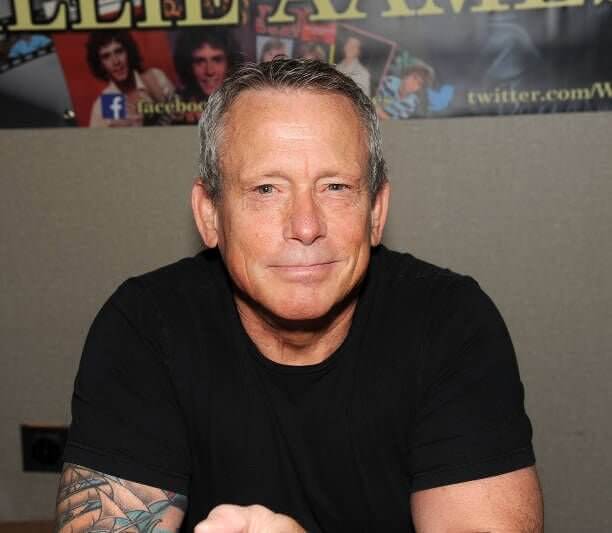 However, he has not always had an easy life. Aames has been through three divorces and struggled with alcohol addiction for a while. He is currently married to Winnie Hung and seems to be doing quite well.

Connie Newton-Needham - Then
When Connie Newton-Needham played the role of Elizabeth Bradford, the sixth-oldest sibling in Eight Is Enough, she used her maiden name, Connie Newton. When she got married to David Needham, who was a set designer, at the beginning of the fourth season of the show, she changed her last name to Needham.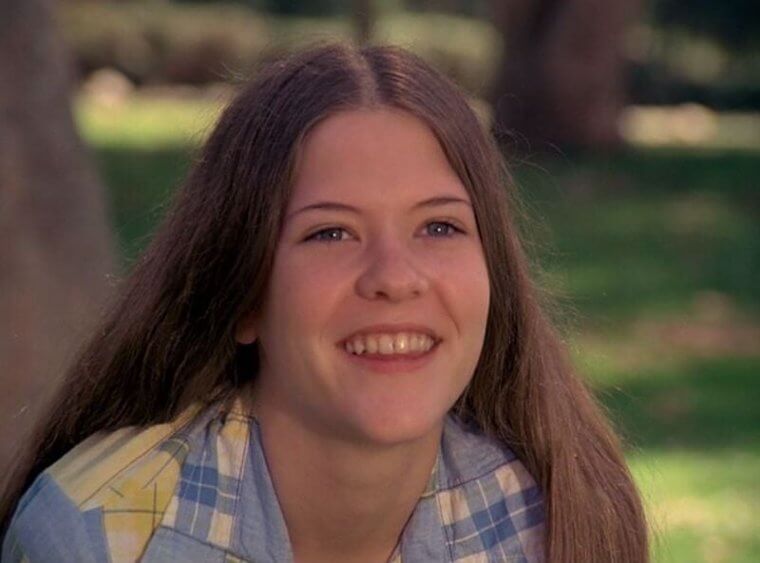 Eight Is Enough was Needham's first acting job and she was just eighteen at the time. She also acted in the television series Fame, where she played the role of two different characters, Kathy Murphy and Kelly Hayden. 

Connie Newton-Needham - Now
Just like many members of the Eight Is Enough cast, Connie has retired from acting. In 2005, Connie and David got a divorce, and four years later in July 2009, she was diagnosed with Ovarian cancer. Fortunately, she seems to have made an excellent recovery.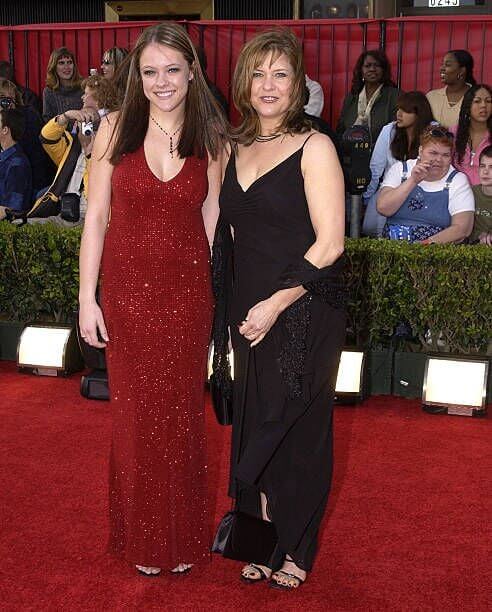 Connie is also a trained dancer, and she is now a dance instructor in California. She also teaches junior jazz, lyrical classes, and she even choreographs team competitions and annual recitals.

Janis Paige - Then
Janis Paige is a Hollywood star who was born in Tacoma, Washington. She started singing at the age of five in local amateur shows. After high school, she moved to Los Angeles and was hired as a singer at the Hollywood Canteen, a club that offered food, dancing, and entertainment for soldiers.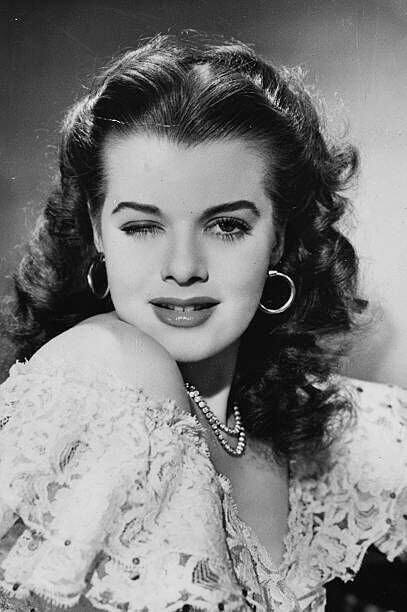 Paige made an appearance in five episodes of Eight Is Enough. She played the role of Aunt Vivian. She also starred in films with Dennis Morgan, Jack Carson, and Doris Day. Her success brought her her own sitcom called It's Always Jan. 

Janis Paige - Now
Paige decided to leave Hollywood after her role in Two Gals and a Guy in 1951. Soon after, she was hugely successful on Broadway with her appearance in the comedy-mystery play, Remains to Be Seen. Unfortunately, she had some difficulties with her voice in the early 2000s, which turned out to be severe vocal chord damage.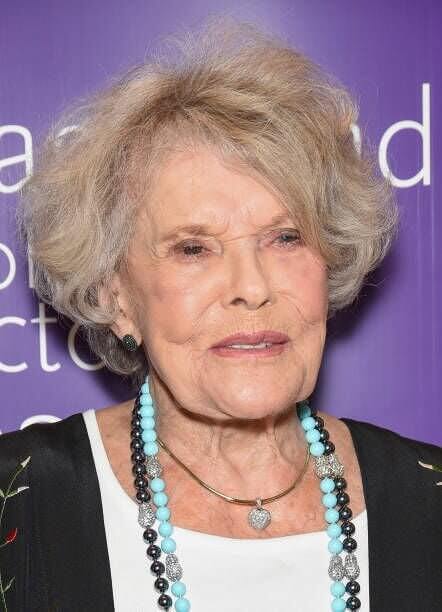 The severity meant that she could not even speak. However, together with her voice teacher, she was able to recover, and was once again singing. Her most recent appearance was in the 2021 documentary Journey to Royal: A WWII Rescue Mission. 

Michele Greene - Then
Michele Greene might be known today as the attorney, Abigail "Abby" Perkins on the television series L.A. Law, and was even was nominated for a 1989 Primetime Emmy Award for her performance. However, her role as Jill in Eight Is Enough was just her third role as an actress after two episodes of Dorothy and only one episode of Laverne & Shirley.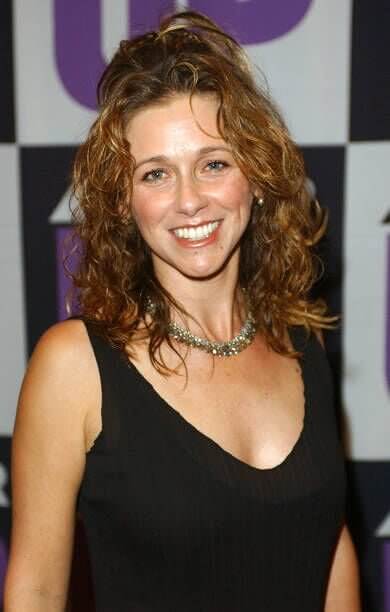 Her interest in acting began when she was in high school. However, she was extremely shy, and she needed drama classes to help her with this. She then ended up enrolling in the drama program at the University of Southern California.

Michele Greene - Now
After Greene's success as Abby Perkins in L.A. Law, she attempted to get into the music industry and released two bilingual albums. She also made appearances in popular television shows such as Bones, CSI, CSI: Miami, Cold Case, and Diagnosis: Murder.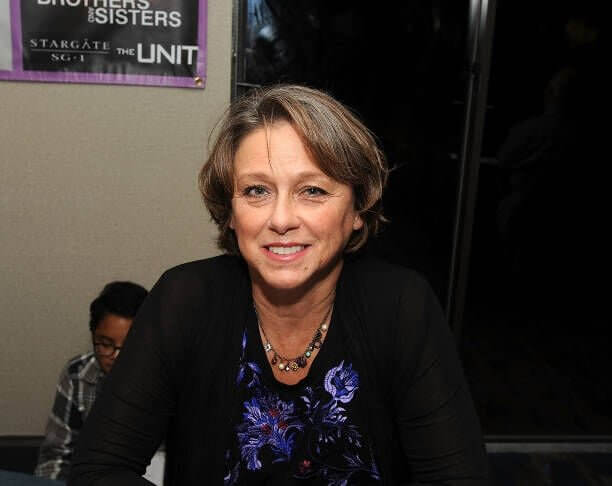 Greene has also had some success in the writing field and wrote two young adult novels called Chasing the Jaguar: A Martika Gálvez Mystery and Keep Sweet.
Ralph Macchio - Then
Most of us recognize Ralph Macchio from his portrayal of Daniel LaRusso in three Karate Kid movies, as well as Cobra Kai. However, he is also known by fans of Eight Is Enough for his performance in nineteen episodes of the last season as Abby's orphaned nephew Jeremy Andretti.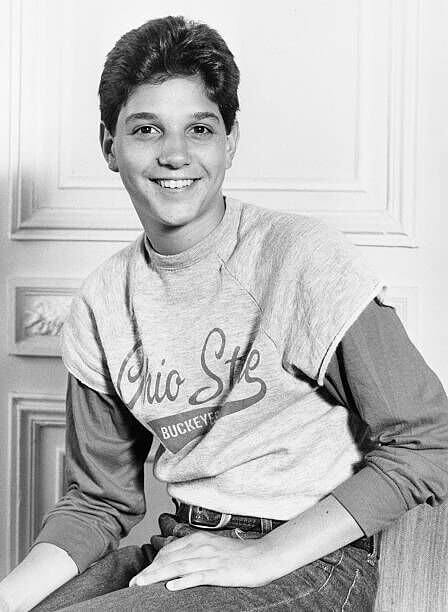 This was where his acting career began, and he was nineteen at the time. Macchio was interested in the entertainment industry from a young age. He began tap dancing classes at just three years old. 

Ralph Macchio - Now
Macchio was cast in a number of popular shows and movies since his fame began. Soon after his performance in Eight Is Enough, he played Johnny Cade in The Outsiders, Daniel LaRusso in The Karate Kid franchise, Archie Rodriguez in Ugly Betty, and more.

In the 2020 video game Cobra Kai: The Karate Kid Saga Continues, Macchio voices the character of Daniel LaRusso. His current appearances are in the continuation of The Karate Kid film series called Cobra Kai, as Daniel LaRusso. 

Mark Hamill Could Have Been Part of the Bradford Family
Anyone who is a fan of the magnificent Star Wars films will be very familiar with Mark Hamill, who played the iconic role of Luke Skywalker. However, a fact you might not have known is before this role, he was cast as David Bradford on Eight is Enough.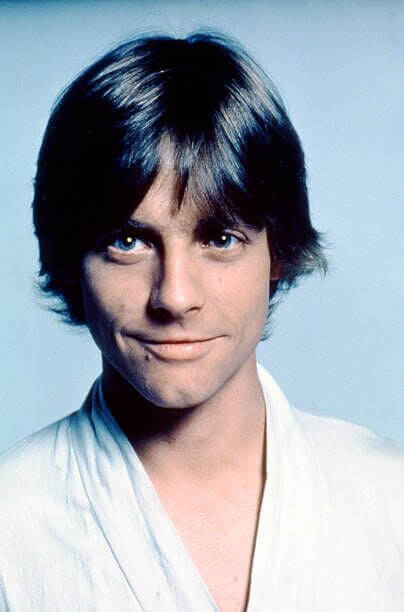 The contract was signed, the pilot was filmed, but the force was not with him - because he was involved in a terrible car accident on the night the pilot aired. He left the show due to his injuries and soon after, he became the Luke Skywalker we all know and love.

The Show Had a Member of a Band
Willie Aames, who played Tommy Bradford in Eight Is Enough, was also busy with another fun and interesting endeavor during his time on the show. He was in a band called Willie Aames & Paradise. Aames was the guitarist and the lead singer. They also made an appearance on the show.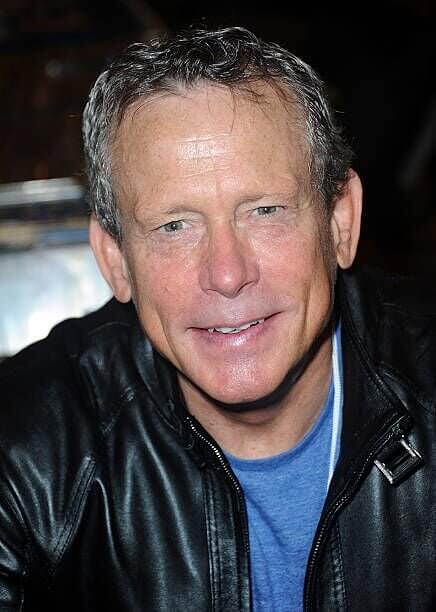 The band even landed a recording contract with CBS Custom Label. Their other appearances included performances on American Bandstand, The Mike Douglas Show, and Kids Are People, Too. One of their most popular songs was titled "You're The Only One That I Ever Needed."

An Abundance of TV Appearances for Aames
Willie Aames not only starred in Eight Is Enough, but also took on many other television appearances. You might remember him from Season 2 of Celebrity Fit Club where overweight celebrities tried to lose weight. Aames manages to lose an incredible nineteen pounds.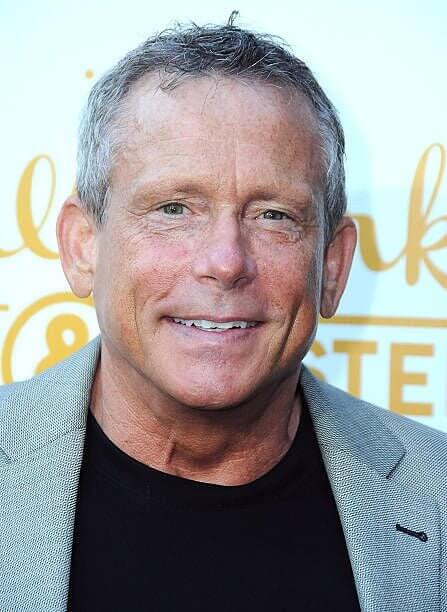 He also appeared in Season 8 of Celebrity Fit Club: Boot Camp, and Season 1 of MacMillan River Adventure. He even made an appearance in a 2000 episode of the Bob Saget-hosted game show 1 vs. 100. 

More 'Where Are They Now's
Of course, if you're a true Eight is Enough fan, you'll realize we've left out some cast members. So what happened to Michael Thoma, who played Dr. Greg Maxwell, Tom Bradford's best friend? After having also found fame on - you guessed it, the show Fame, he sadly passed away in 1982 after a two-year battle with cancer.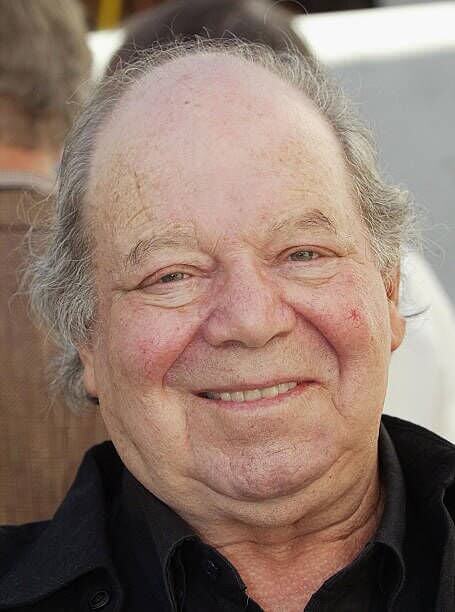 In 2002, Dennis Patrick, who played Harry Mitchell on the show and was well-known as a character actor, sadly passed away in a house fire at the age of 84. And more recently, in 2021, Larry Gelman, who had a vast and varied career, passed after a bad fall at the age of 90.

Nobody Told Him the News
All good things must come to an end and this was also the case for the very successful show, Eight is Enough. Once the show's ratings decreased, it was inevitably canceled.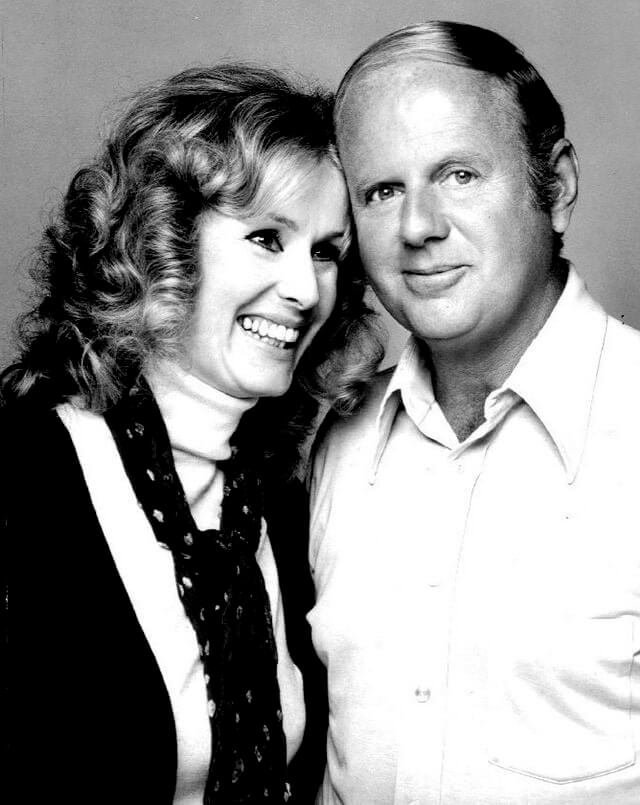 While cast members are directly informed of a show's cancellation by the crew, Dick Van Patten, one of the leading stars, only found out about the end of Eight is Enough through reading it in the newspaper! It was an unusual occurrence and it hasn't been too clear why he didn't hear it directly. Nevertheless, many were saddened by the news.

It's A True Story
Eight Is Enough might seem like your usual entertaining comedy-drama series, however, it is so much more than that. A fact you might have not known is that the series we all grew to love so much was actually based on a true story.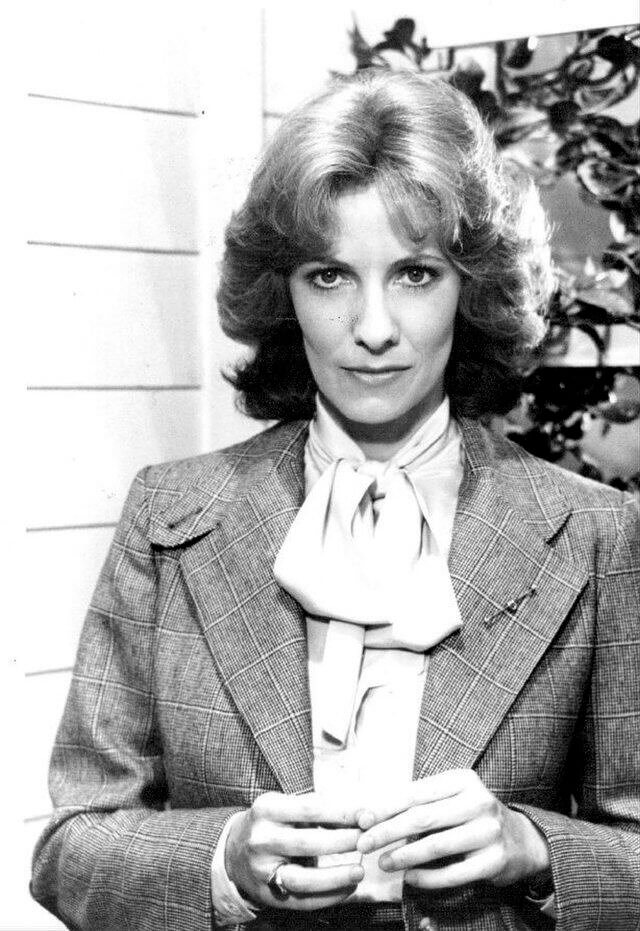 It was set around the actual life of Tom Braden who was a syndicated newspaper columnist. He was also a soldier in the British Army. He even had his autobiography titled, Eight Is Enough: A Father's Memoir of Life with His Extra-Large Family, published in 1975.