Once a Las Vegas showgirl, Cassandra Peterson's Elvira character became world-famous with the 1981 TV program Elvira's Movie Macabre, and her star only grew with the release of the 1988 film Elvira: Mistress of the Dark. For forty years, Elvira has been one of the most beloved horror icons in popular culture, but how much do you really know about the woman she is?
Her Acting Start
Before she became Elvira, Cassandra Peterson was a member of the famous Groundlings, a comedy troupe. At the age of 17, she moved to Las Vegas and became a showgirl in "Viva Les Girls!" at The Dunes. In 1971 she appeared in a small part in the James Bond film, Diamonds are Forever.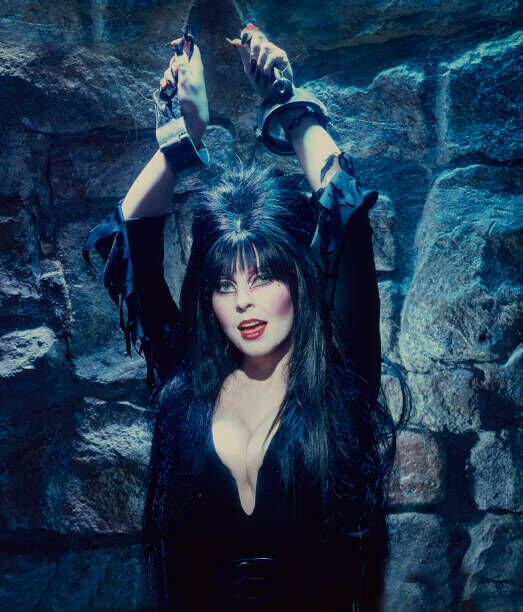 After the Bond film, she would go on to meet numerous famous performers and artists that would help her in her career moving forward. In 1974, she appeared topless in the film The Working Girls.
Dating The King
When Peterson left home and had started working as a showgirl in Las Vegas at The Dunes she met Elvis Presley, known as the King of Rock-and-Roll. The two dated for a very brief time, but their time together had made a huge difference in Peterson's life.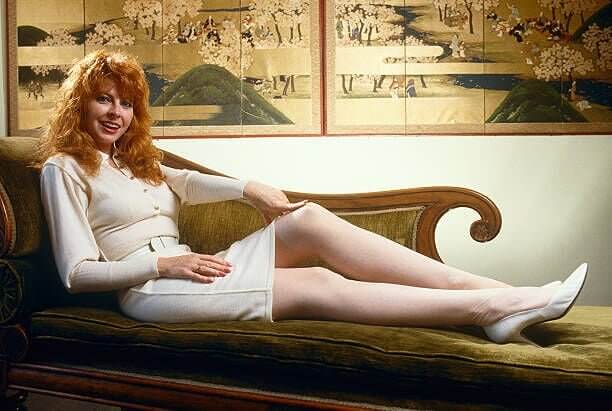 In an interview with Den of Geek, Peterson described a day where she was sitting at a piano with Elvis one day and the two were singing together. Hearing her sing, he urged her to take vocal lessons and aim for a career in music. She did just that and ended up landing a singing role in the show she was performing in, and eventually left Las Vegas - a place that Elvis believed was too sleazy for the likes of Peterson.
Working With Federico Fellini
In the early '70s, Peterson had moved to Italy to pursue her singing career and was experiencing a less than fruitful time with a few rock bands. In 1972, she just happened to be walking down the street and was seen by renowned Italian film director Federico Fellini.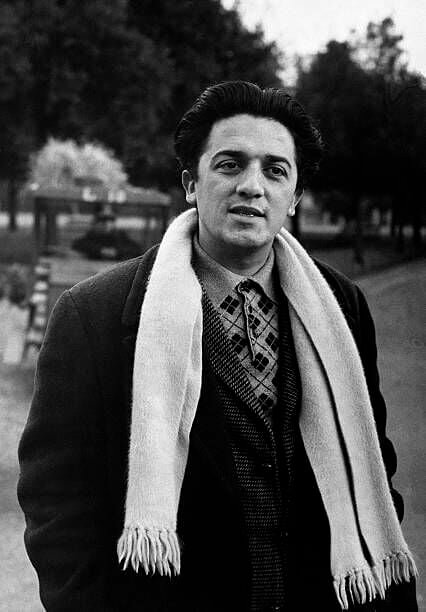 The director was known for his previous hits, 8 1/2 and La Dolce Vita, and when he saw Peterson he immediately went up to her and offered her a part in his film Roma. He claimed she reminded him of his wife, the actress Giulietta Masina. Peterson spent a month on set working for an uncredited part in the film, which you can see here (she's the blonde). 
On The Cover Of Tom Waits
Tom Waits is an American singer known for his gravelly voice and talented songwriting. In 1976, he released an album called Small Change. The photograph on the cover has long been a source of great discussion over the years owing to the unidentified woman in the photo's background.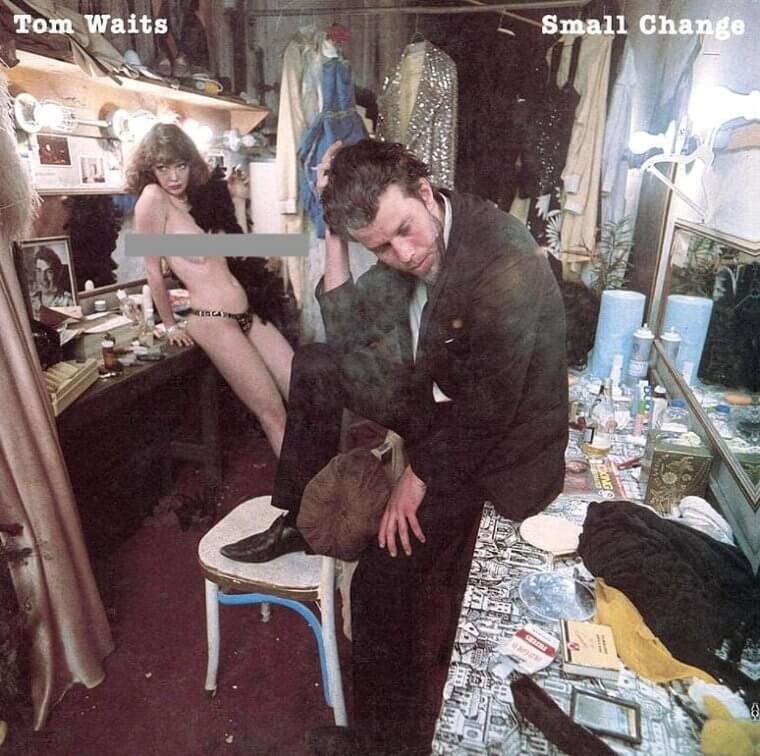 The cover features Tom Waits sitting in a showgirl's dressing room. He's leaning on a makeup-up table, and in the background is a topless woman. Whilst a lot of people believe it to be Peterson, she claims she can't remember whether it is or not. In an interview with The A.V Club Peterson admitted she did a lot of things in the '70s that she can't remember doing.
Peterson And Tom Jones
The Welsh singer Tom Jones is known for his songs "It's Not Unusual" and "What's New Pussycat", and back in the '70s, he was also known for his overtly sexual persona. At his shows, women in the crowd would throw their underwear at the singer.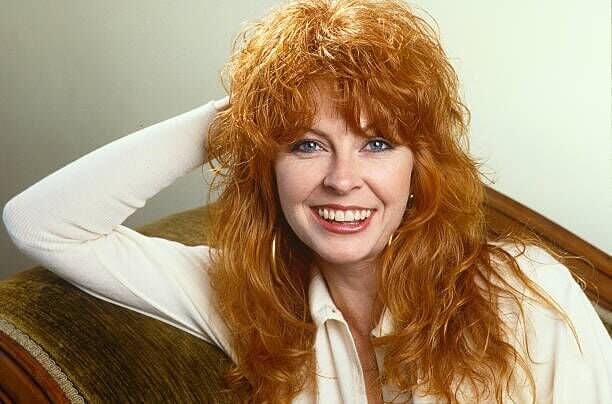 In an interview with Blender in 2008, Peterson revealed she had lost her virginity to Jones, and that it was not a pleasant experience at all. She described it as "painful and horrible", and that she required stitches afterward. The following night Peterson saw Jones with two of his backup dancers and knew that a relationship was probably out of the question.
Becoming Elvira
In 1981, Peterson auditioned to host a late-night weekend horror show called Fright Night after its previous host Larry Vincent, who performed as Sinister Seymour, passed away. She used a Valley Girl accent and persona and won the part. The producers simply suggested she give her character a 'Morticia Adams' twist.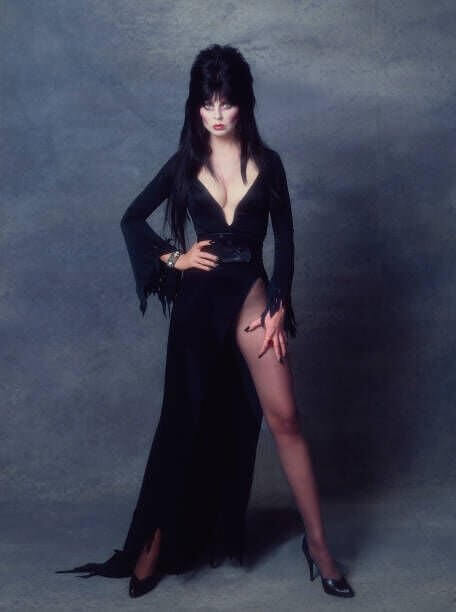 The show, produced by LA-based local access channel KHJ-TV, was relaunched with Peterson and called Elvira's Movie Macabre. Elvira's tight-fitting black dresses, gothic makeup and dark wigs were an instant hit, and she became a cult favourite with her titillating commentary and love for double entendres.
Elvira's Inspiration
The unique personae and character that is Elvira was inspired by a number of different looks. After Peterson was offered the hosting job on Movie Macabre, she wanted her look to be 'ghostly'. Make-up artist Robert Redding suggested she take inspiration from actress Sharon Tate's role in the film The Fearless Vampire Killers.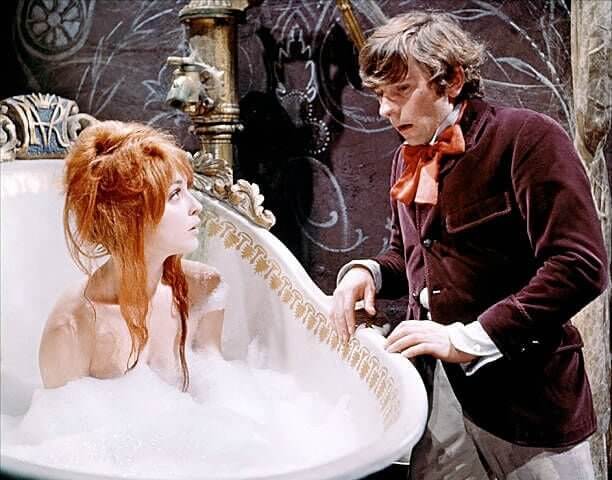 To make Elvira a little sexier she also took inspiration from singer Ronnie Spector from the musical group The Ronettes. Redding used kabuki makeup to create the original look that Elvira became known for.
Coors Beer And Elvira
For a time in the '80s, Elvira was a spokeswoman for Coors beer. The company had decided to declare itself "the Official Beer of Halloween", and signed up Elvira to do a series of commercials. Elvira was already enjoying great success with Movie Macabre, but the cardboard cutouts of her found in all liquor stores made her a household name.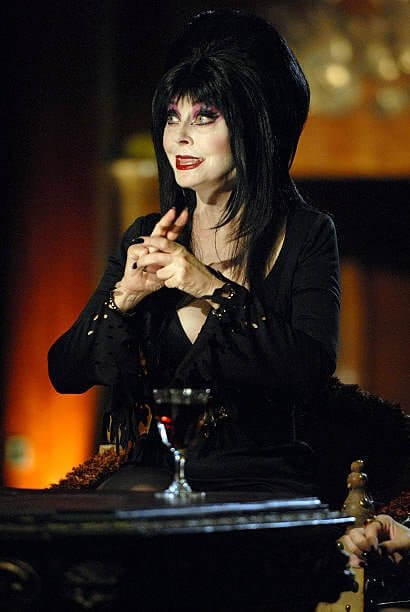 After appearing in commercials and liquor stores for several Halloweens, the Coors company suddenly cut the campaign. The reasons for this, according to Peterson in an A.V. Club interview, was that the owners of Coors were very religious and Elvira's horror connections disturbed them.

The Elvira Comic Books
In the '80s, Elvira also had her own line of comic books published by DC called Elvira's House of Mystery, and which ran for 11 issues. After that Claypool took control of the series and renamed it Elvira: Mistress of the Dark. This series ran for 14 years, with 166 issues published.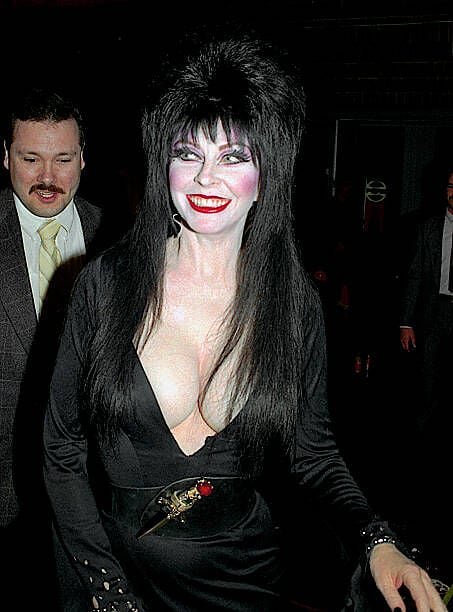 In the AV Club interview Peterson admitted that there had been plans to release more comic books recently, but after receiving advice from Stan Lee, they opted out of the venture. The late comic book mogul apparently told Peterson that the comic book boom was ending.
Elvira's Book Deals
Cassandra Peterson also has a bit of a knack for writing, along with her acting talents. She has co-written comic-horror novels with John Paragon including The Boy Who Cried Werewolf, Camp Vamp, and Transylvania 90210. Peterson and Paragon would each write a chapter until the story's conclusion.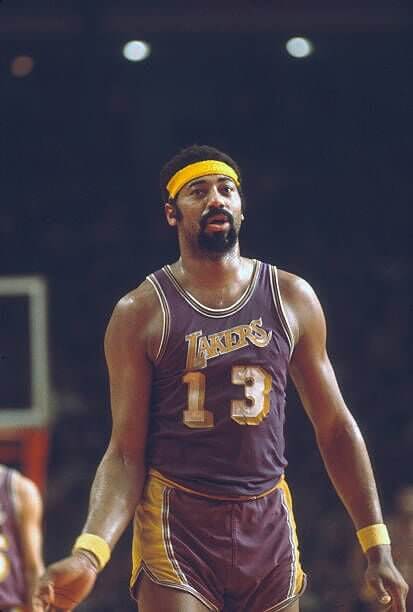 In 2021, Peterson released her memoir published by Hatchette Books, Yours Cruelly, Elvira: Memoirs of the Mistress of the Dark. The tell-all book has some dramatic information for her fans, including that she was apparently assaulted by famed basketball player Wilt Chamberlain at one of his Bel Air parties in the 1970s. 
Elvira's Coming Out
Peterson (and Elvira) have always considered themselves an LGBTQ ally, and Elvira has been a gay icon since the '80s. Peterson has always been very private about her personal life, though we do know she married a man named Mark Pierson in 1981. The couple had a daughter, Sadie, in 1994, and in 2003 they divorced.

But another thing revealed in her 2021 memoir is that Peterson has been in a relationship with a woman, Theresa Wierson, for 19 years. In her book, Peterson states that she knows fans will be disappointed that she kept this a secret for so long, but that for the first time in her life she is with someone who makes her feel "safe, blessed and truly loved".
Raised By Drag Queens And A Gay Icon
Peterson has been an LGBTQ community supporter and ally for a long time. Portions of her merchandise proceeds are donated to Pride causes, and she is a regular at Pride parades across the country.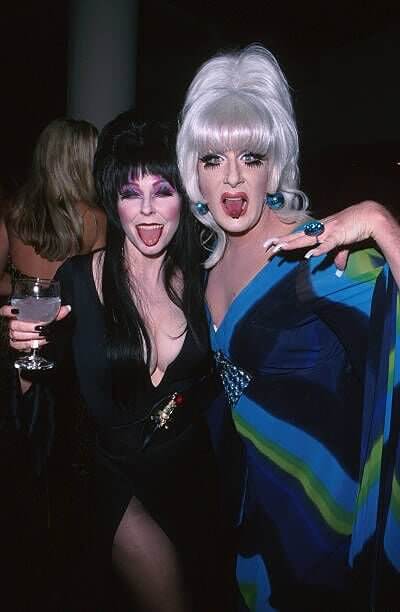 Peterson credits her attitude and over-the-top performances with the drag queens she worked with at a bar called The Purple Cow in Colorado Springs. In an interview with The San Fransisco Bay Guardian, she admitted that "I always tell people I was 'raised by a pack of wild drag queens'". She claimed to have spent a lot of time around gay men and drag queens when she was younger, which led to her first job as a showgirl at The Dunes (now The Bellagio).
No Nudity For Elvira
Elvira had a very sexy image. She wore tight-fitting dresses with plunging necklines and made subtle (and not so subtle) sexual innuendos when presenting Horror Macabre. Cassandra Peterson herself had done a bit of nudity when she was a showgirl, and so it was not a complete surprise when Hugh Hefner, owner of Playboy, asked her to pose for the magazine.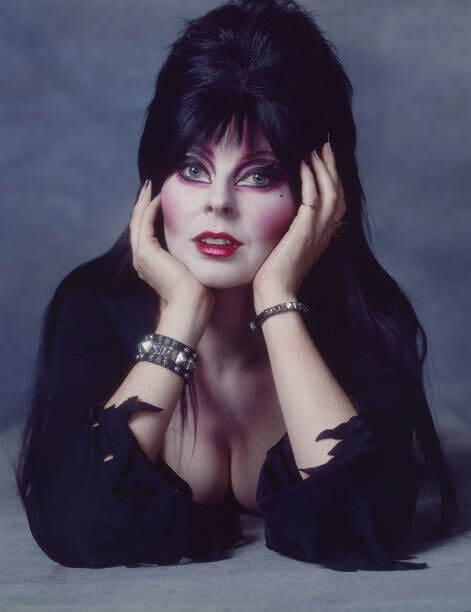 Despite being offered a million dollars to pose for him, Peterson chose not to. The reason? In a panel discussion, she asked her fans whether they thought this would be a good idea, and they told the actress that they preferred the mystery to Elvira, and posing for Playboy would ruin that. Hefner would from then on refer to Peterson as "the girl who got away".
The Elvira Show
Saturday Night Live writer Anne Beatts wrote a pilot for a CBS show called The Elvira Show. Unfortunately only the pilot was produced, and the show was not picked up. It featured Elvira as herself, playing the role of a fortune teller and love potion seller who lives in Kansas with her witch aunt Minerva and a wisecracking black cat.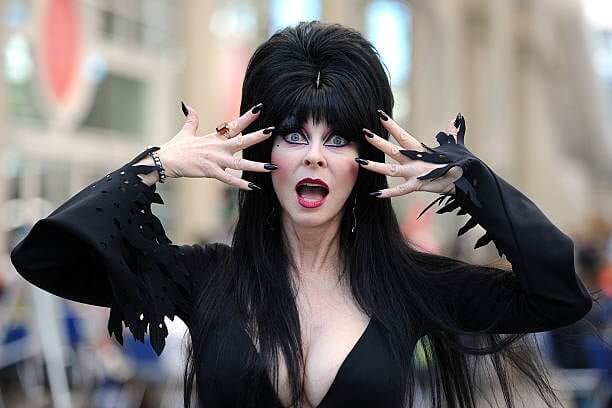 On the day that the pilots were being chosen the president of the network had become seriously ill and the person who took over for the day was not impressed with Elvira's low-cut dresses. The Elvira Show never made it to the screen, but years later the premise for the show was reworked and became Sabrina The Teenage Witch.
Growing Up In A Costume Shop
Cassandra Peterson was born on September 17th, 1951 in Manhattan, Kansas. Later on, her family moved to Colorado Springs, Colorado where her mother ran a costume shop. Peterson was always more interested in horror-themed toys and dolls and preferred dressing up in costumes to playing with Barbie dolls.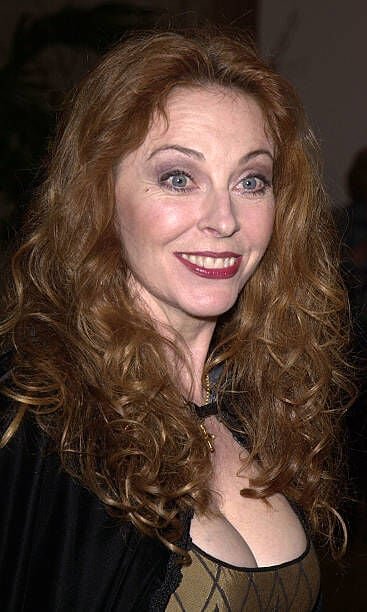 Some of her favourite characters to dress up as when she was younger were Ginger from Gilligan's Island and Miss Kitty from the western Gunsmoke. Peterson has been known to declare in interviews that as a child and a much younger adult, she had always known she would end up in a job that required her to wear a costume.
A Terrible Accident
When Peterson was a two-year-old toddler she was very badly burned after she reached for a pot on the stove that her mother was using to boil eggs for Easter. The scalding hot water fell on her and she received third-degree burns on almost 35 percent of her body.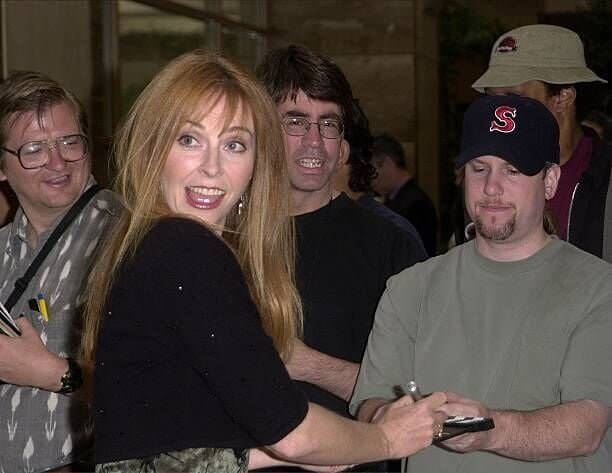 The burns were so bad that she required skin grafts on her neck and shoulders. At school, she was teased mercilessly for the visible scarring but learned over time to divert people's comments with humor, and making jokes. Her macabre sense of humor not only protected her but became her greatest asset in later years.
Cashing In On VHS
In the1980s when VHS was king, Peterson was also at the height of her fame. Being not only a talented performer, she is also a very astute businesswoman. The actress began marketing tapes of her show, as well as a series she named ThrillerVideo.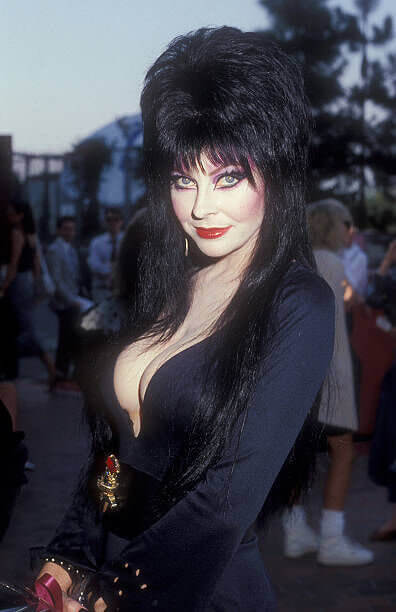 The VHS boxsets were a collection of B-movies either never before seen, or movies that had been released straight to video. Peterson hand-selected the films, opting to avoid slashers, cannibals, and zombies. In the 2000s she branched out into DVDs. Her most popular releases are the titles Elvira's Midnight Madness and Elvira's Box of Horrors.
Elvira Merchandise
Peterson not only released VHS and DVD box sets but has an entire brand based on Elvira. She is the sole proprietor of the official Elvira merchandise store, and with all of this extra income, she is quite a wealthy woman.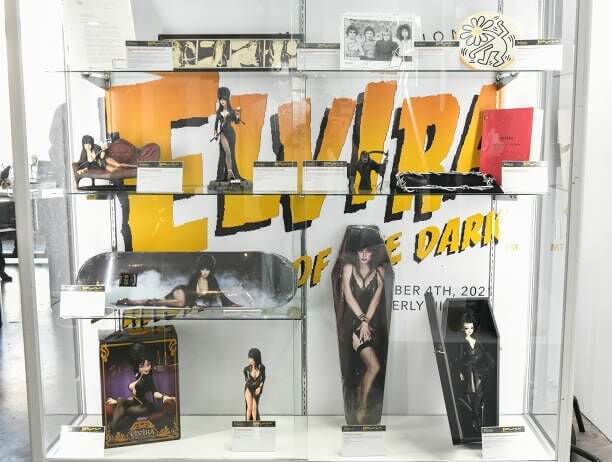 Elvira has appeared in three video games that were extremely popular, though were somewhat controversial for their excessive violence. Her other licensed merchandise includes pinball machines, Halloween costumes, drinking glasses, action figures, t-shirts, and calendars.
Elvira Starred In Her Own Films
The character that Peterson had created became so popular that Elvira has starred in two of her own films. The first one, 1988's Elvira: Mistress of the Dark, only grossed $5.5 million, but now enjoys quite the cult following.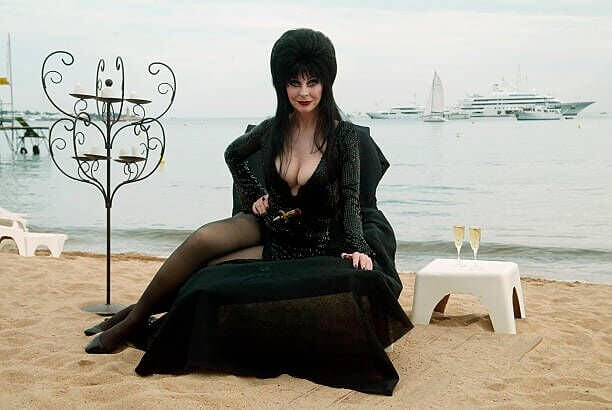 For years Peterson collaborated with writers to produce a sequel to Mistress of the Dark but was unsuccessful. Finally, in 2000, the film Elvira's Haunted Hills premiered in Hollywood, and then later had a screening at the Cannes Film Festival.
She's Not Just Elvira
Cassandra Peterson has been acting since 1971, and even though Elvira is her most famous role, it is certainly not the only role the actress has played. Some of her more notable performances include the biker mama in 1985's Pee-wee's Big Adventure, and voice appearances in the animated series Teenage Mutant Ninja Turtles and a few Scooby-Doo! films.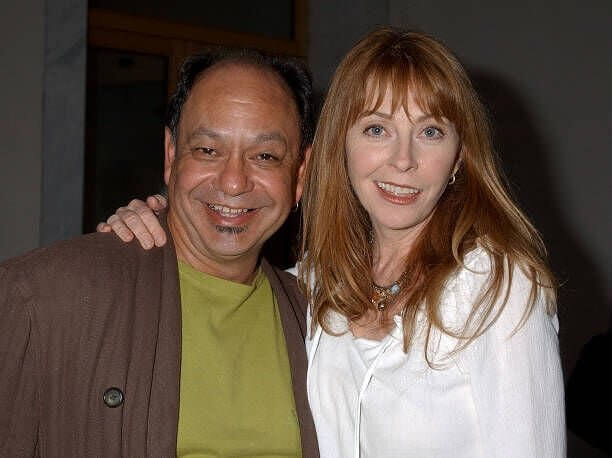 In 1986 she played the role of Sheri in Echo Park and appeared as Sorais in the adventure comedy Allan Quatermain and the Lost City of Gold. Years before that on the TV show Fantasy Island, Peterson played Esther for three episodes.
A Return To Television
Cassandra Peterson has appeared in many TV shows as Elvira, as well as completely fresh and new characters. Elvira will of course always be a fan favorite. In 2010, her show returned after having been off the air since 1986.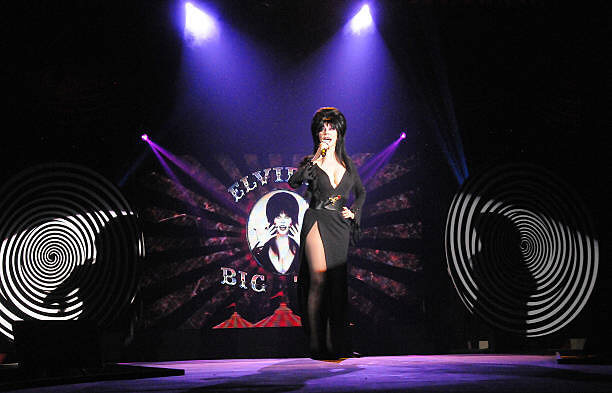 The revival of Elvira's Movie Macabre was aired until 2011. Again in 2014, a whole new generation was introduced to Elvira with a limited 13 episode series on Hulu called 13 Nights of Elvira - a show that is still streaming on Amazon Prime.

Elvira Is Worth $3 Million
Along with her Elvira merchandising, returning to TV hosting in 2004, and continuing to don the Elvira costume at horror and comic book conventions, Peterson's popularity has just increased over the years.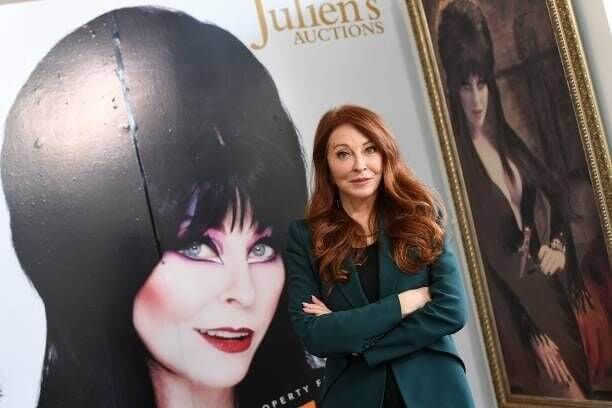 Her 2021 memoir has become an instant hit, with fans delighted with her 'coming-out', and she is also finally working on a sequel to the 1988 film Elvira: Mistress of the Dark. With the residuals from multiple acting jobs and voice work, Cassandra Peterson is now worth about $3 million.
Elvira And Vincent Price
American actor Vincent Price was most famous for his role in horror films, especially during the '50s, '60s, and '70s. His 1959 film House on Haunted Hill is one of Peterson's favorites and is one of the reasons she fell in love with the genre. The two horror icons became good friends.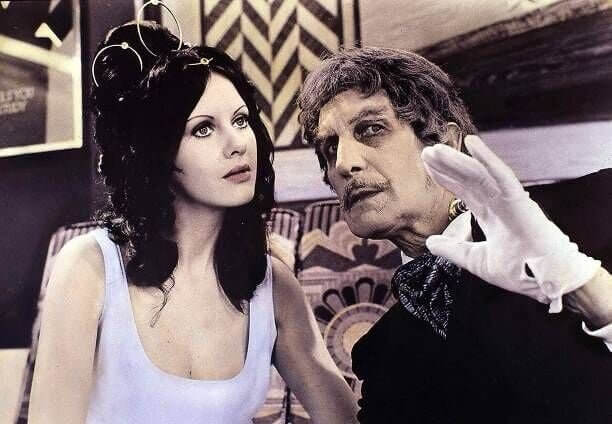 Of all the things that Price was able to share with Peterson, his fish recipe was probably the strangest. According to Peterson the actor used to wrap fish in aluminum foil and would place it in the dishwasher with all his dishes. After the cycle was done, the fish would come out perfectly steamed.
Elvira's Favourite Films
Peterson is not one for gory slasher films. She considers Attack of the 50 Foot Woman, Plan 9 From Outer Space, House on Haunted Hill, Manos: The Hands of Fate, The Monster Club, and Night of the Living Dead her favourite films.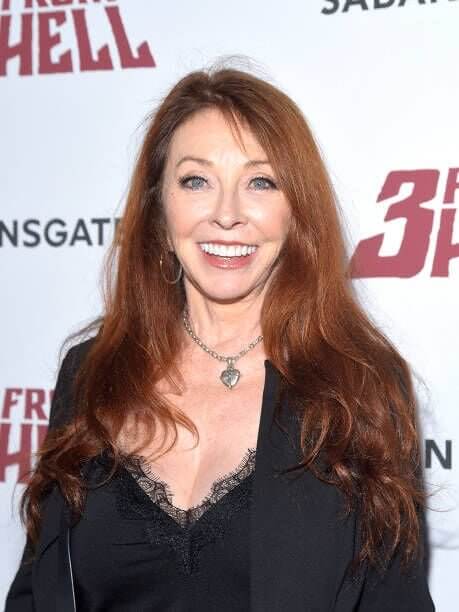 Elvira hosted a home video series called ThrillerVideo and chose to include much tamer horror films. She refused to host for the controversial and overtly violent films, Buried Alive, Make Them Die Slowly, and Seven Doors of Death, and so the ThrillerVideo label released them without Peterson as a host.
Her Musical Career
A lesser-known fact about Cassandra Peterson is that before she became invested in horror movies and became Elvira, she was in a band. In fact, she has been in several bands. During the '70s and her time in Italy, she joined a few rock groups, most notably The Snails, and I Latins 80.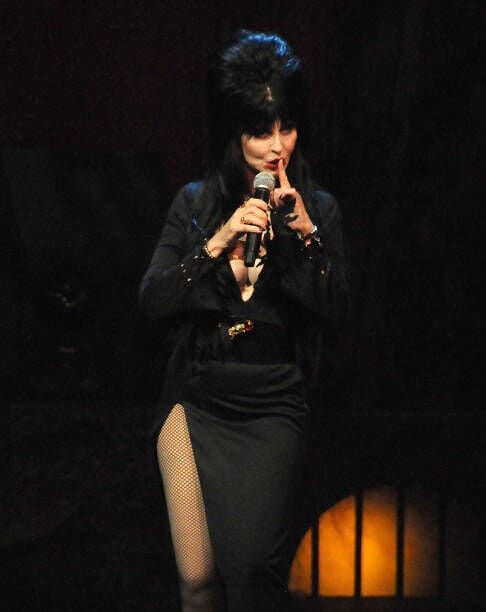 This career move happened between her time in Las Vegas spent with Elvis Presley who convinced her she had a great voice and should get out of being a showgirl before she became too old at 25, and getting that uncredited role on Federico Fellini's film Roma.
Enchanting Facts About Sabrina the Teenage Witch
For the last few years, the entertainment rumor mill has been aflutter with speculations of a Sabrina the Teenage Witch reunion/spin-off starring the original cast. Because all of us Sabrina superfans so desperately need this to happen (seriously, we're crying out for it), we're manifesting our wish by reliving some of the show's most fascinating facts. Are you listening, universe/relevant TV executives?!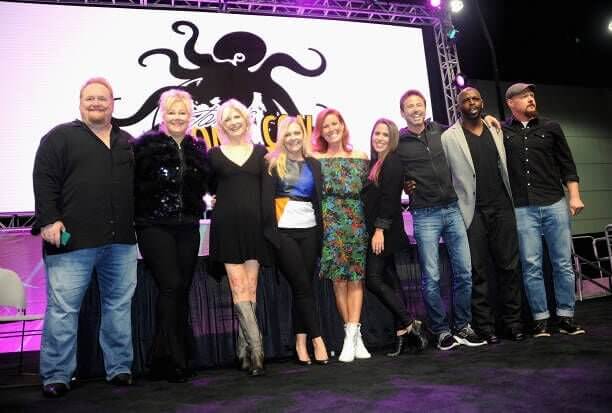 Now, nearly 25 years since it first aired in 1997, the fanbase and show's legacy are still going strong. It's not surprising as Sabrina the Teenage Witch ran for seven seasons in total and picked up two Emmy nominations along the way. So it's time to relive the tale of a teenage witch, her sassy cat Salem, her spellbinding aunts Zelda and Hilda, her love interest Harvey, and the rest of the gang. *Insert the opening bars of the original theme tune*

Sabrina Was a Comic Book Character First
Like most great adaptations in pop culture, Sabrina the Teenage Witch was based on a comic book. Sabrina was first used as a character in an issue of Archie Comics' Archie's Madhouse in 1962. Sabrina was then given her own comic book series that ran from 1971 to 1983. And it wasn't just Sabrina's character who started this way; fan-favorites Salem, Harvey, and her two aunties Hilda and Zelda first featured in the comic too.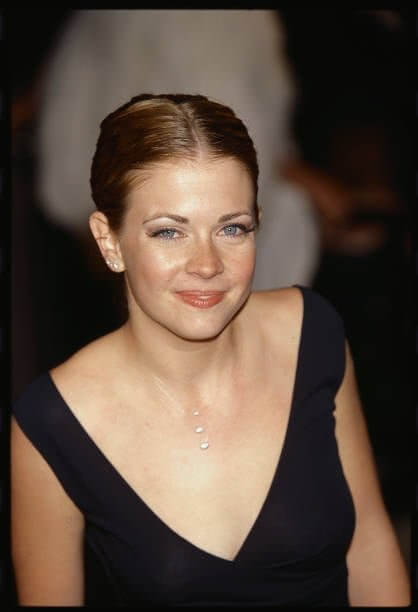 Although Sabrina the Teenage Witch stayed close to the comics' plot, certain elements of Sabrina's comic personality were left out. In the comic book series, Sabrina is more impulsive, selfish, overly flirtatious, uses her magic to lure unsuspecting men, and punishes her rivals. So it's a little more like "The Chilling Adventures of Sabrina" then...

And Then It Was a Movie... With Ryan Reynolds?!
Everyone's favorite teenage witch still had a little way to go before becoming the TV series we know and love. First, the comic series became a Showtime film released in 1995. And Melissa Joan Hart's producer mom, Paula Hart, was the driving force behind this. Paula sold a screenplay to Viacom based on the comic series and later pushed for it to become a series. More on that later, folks.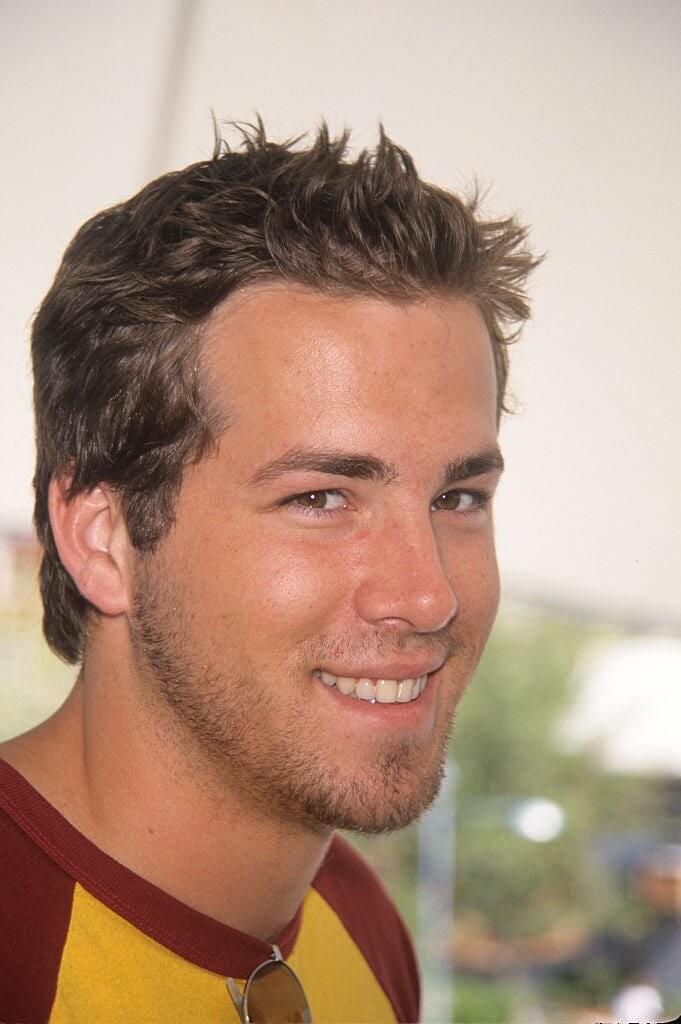 But, we've kept you waiting long enough, so let's circle back to Ryan Reynolds, shall we? Reynolds starred alongside Melissa Joan Hart (Sabrina) in the TV movie, playing her love interest, Seth. He sported a signature do, with obligatory blonde highlights, because it was the '90s. And with that hair, naturally, he was the target of Sabrina's recently discovered witchy-ways. Er, translated...she put a love spell on People Magazine's future Sexiest Man Alive winner. 

There's a Lot of Nepotism Down That Road
It's 'more on that later' time, folks. According to a Marie Claire interview with Melissa Joan Hart, the actress said: "My mom doesn't get nearly enough credit for her job as the woman spearheading the show...She is the one who was handed the Archie Comic book on a playground at my sister's school in Manhattan and sold it to Viacom as a Showtime movie. She always knew it would make an incredible series, but no one would listen until she cut together a trailer from the movie and pitched it to all four major networks at the time."
After Paula's perfect pitch (say that three times as fast), the feature-length Showtime TV movie soon transferred to ABC and was repackaged as a 22-minute sitcom. In the same interview, Melissa said that she and her mom (who was a producer on the show) would later work closely together throughout the series. Seems harmless enough, right? 

What's a Little Nepotism Between Colleagues?
Sabrina fans probably can't imagine another actress behind the teenage witch for the ABC show. We've recently seen Kiernan Brennan Shipka play Sabrina Spellman in CW's version, but she gets a pass because it's been a minute, and their version is vastly different from ABC's. While Melissa is cemented as the Sabrina of our hearts, the odds were pretty much in her favor from the outset. 
The show's producer was her mom--who was also the person who pushed for the comic to become a film and later TV show. Paula had a lot of clout behind the scenes, and while other actresses auditioned for Sabrina, it was her daughter who walked away with the prize. Things got even spookier with the producer/Sabrina superfan. Apparently, when Paula became pregnant during the show's run, she wanted to call her baby "Sabrina" until Melissa Joan Hart put a stop to it. Well, that's totally normal.

Who Doesn't Want Their Mom AND Little Sister at Work With Them?!
Wow, this show really was a family affair. Remember Sabrina's terrifying and badly behaved cousin, Amanda? Well, she was played by Melissa's younger sister, Emily Hart, and made several guest appearances. In fact, she's the only guest star to appear in every season of the show. Melissa and Emily perfectly encapsulated family rivalry because they were related in real life.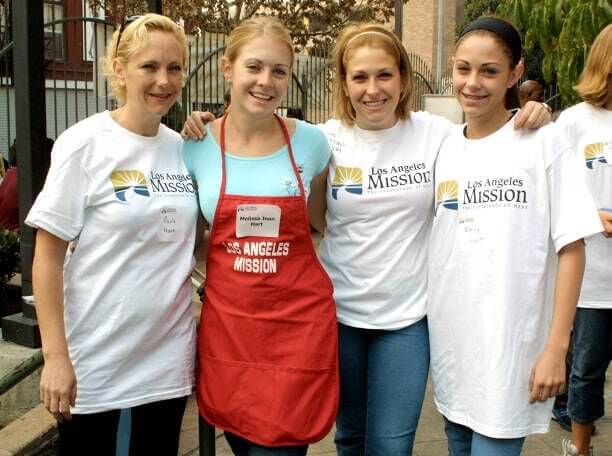 Emily's mom being a producer and her sister the main star aside, she was fantastic as Amanda Wiccan, and the character became a fan favorite. She also appeared as young Sabrina Spellman. A spin-off series for Amanda (played by Emily, of course) was considered, with the "Witchright Hall" episode of Sabrina intended as a pilot for the prospective show. However, the show wasn't picked up. But Emily later returned to voice Sabrina in the animated series, with Melissa voicing her aunts. It's all very confusing.

Buffy Michelle Spellman
There were plenty of others pipped to play Sabrina Spellman. But there was only one almost unknown actress at the time who could've overruled the nepotism. Thankfully for the residents of Sunnydale, she turned it down. That's right, Sarah Michelle Gellar was the first pick for Sabrina but chose to become the chosen one in every generation. For "she alone will stand against the vampires the demons and the forces of darkness. She is the slayer."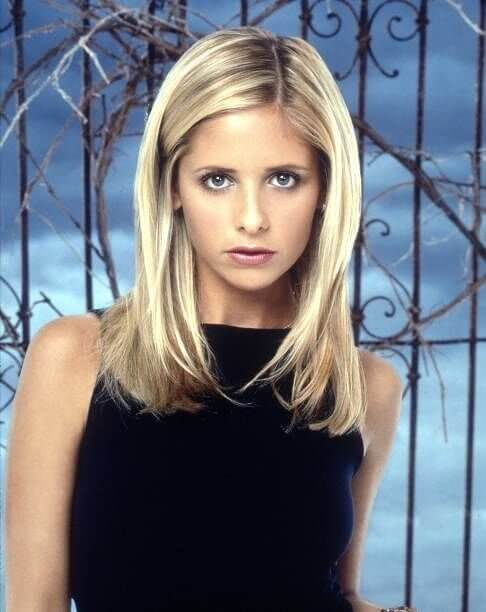 Anyone else hearing the Buffy and Sabrina theme tune blasting in their head? Or picturing a world in which Sabrina was Sarah Michelle Gellar, and Buffy was Melissa Joan Hart? It just isn't right, we tell you; it's like the existence of two massive stars in a crossover has sent the universe into turmoil…or was that an episode of Angel? Another curious factoid was when a feature film version of Sabrina was in development in 2006; Gellar was once again asked to play Ms. Spellman. She turned it down. But ouch, what a snub of Melissa Joan Hart.

Changing Faces
Nothing is certain in life, especially when you're in the entertainment business. When the Showtime TV movie transitioned to an ABC series, most of the cast changed. Let's face it: if the producer's daughter narrowly missed out on an all-but-unknown Sarah Michelle Gellar, what chance did anyone else have?!
Sabrina's aunts Hilda and Zelda were originally played by Charlene Fernetz and Sherry Miller in the film, who were replaced by Caroline Rhea and Beth Broderick when the TV show aired. Sabrina's love interest Harvey also changed. He was played by Tobias Mehler of Battlestar Galactica before Nate Richert adopted the character. Michelle Beaudoin (Jenny) and Melissa Joan Hart were the only two actors who made it from the TV movie to the series.

Melissa Joan Hart, the Not-So Teenage Witch
Given the show's title, you'd be right to assume that Sabrina Spellman was, in fact, a teenage witch. But if you're still a skeptic, a screenshot of Ms. Spellman's passport confirms she was born March 29, 1981. Oh, and the show also opens with Sabrina celebrating her 16th birthday.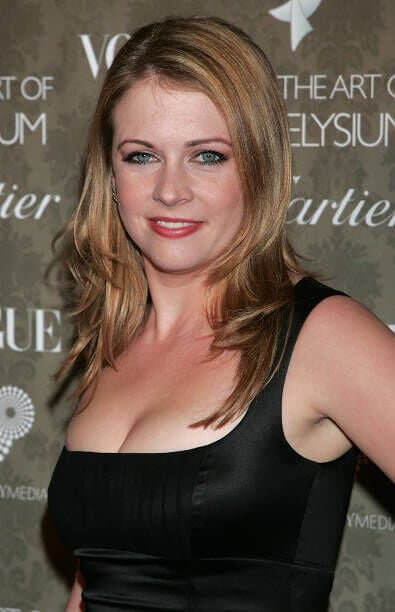 However, the actress behind the witch wasn't a teenager at all. Melissa Joan Hart was 20 when the show first aired in 1996, which is more commonplace for actresses playing teenagers than you'd think. By the time the final episode was filmed, Hart was nearly 30 years old. Everything we believed was a lie. *Insert Salem's pathetic crying here*

Just the Two of Us
Sabrina and her feline confidant, Salem, went through a lot together on the show. When her aunts wouldn't spill the beans, Sabrina often turned to her sarcastic cat for help, who had no problem divulging almost any magical secret--apart from the family one, obviously.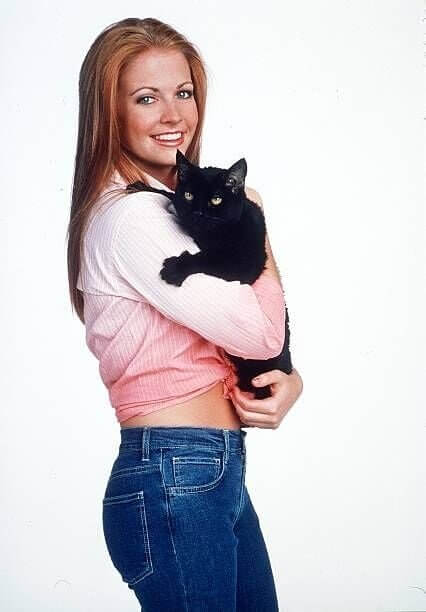 Listening to Salem's loose tongue often landed Sabrina in some trouble. However, he was with her every step of the way. Seriously, Sabrina and Salem were the only two characters to appear in all 163 episodes of the seven-season TV show. Is anyone else a little emotional? *Insert Salem's pathetic crying once more*
It's All in the Address
There were a lot of hidden references in the Spellman's address. The magical house was located at 113 Collins Road in West Bridge, Massachusetts, which was a homage to Dark Shadows, a 1966 series about the Collins family which featured witchcraft.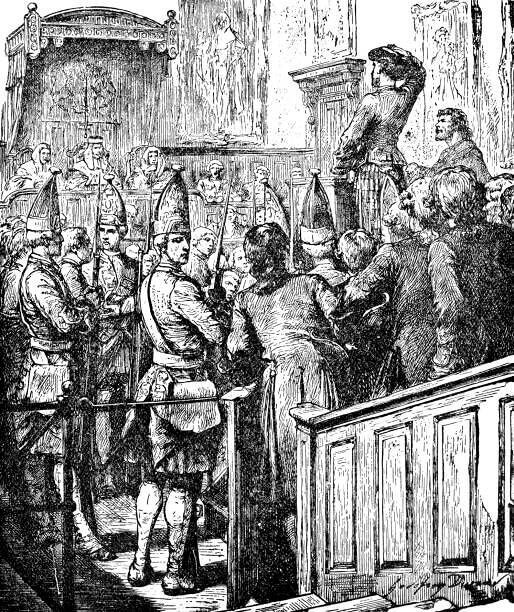 The fictional town of Westbridge is an ode to Salem, aka "The City of Witches" or "Witch City." Westbridge's zip code is 01970, which is the real-life postal code for Salem, Massachusetts. And then there is the sarcastic cat, Salem Saberhagen, the former dictator with a first name also referencing "Witch City." 
A Real-Life Magician
Ugh, Wichitans. Seriously, who needs them, right? Thankfully, we're not talking about Zelda and Hilda's oddly endearing Wichitan cousin. Rather, a super famous magician in real life, who was cast in Sabrina the Teenage Witch.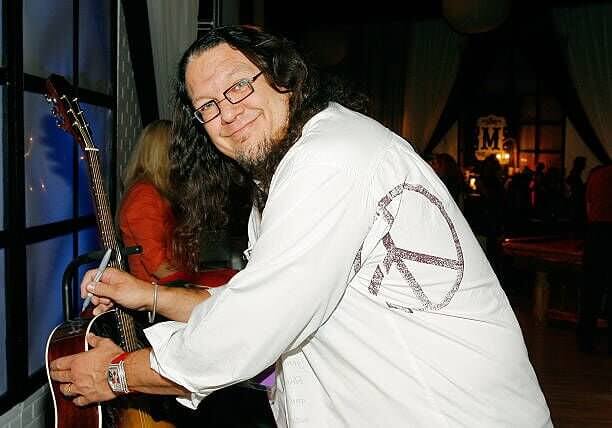 Penn Jillette from the famous magic duo Penn & Teller played Drell, the head of The Witches Council and former lover/ex-fiance of Hilda Spellman. Awkward! One of Drell's signature moves in the series is to send Hilda a pot roast when he's standing her up or if he's going to be late. Well, there are worse ways to receive lousy news. Oh, and whatever you do, don't stare at his mole. 
There Can Be Only One Salem... Or Maybe Not
Let's rephrase that. When it comes to Salem's signature voice, there can be only one actor, and that's Nicholas Bakay. He also happened to be a writer on the show! But when it came to the physical manifestation of everyone's favorite warlock turned house cat, multiple felines were enlisted.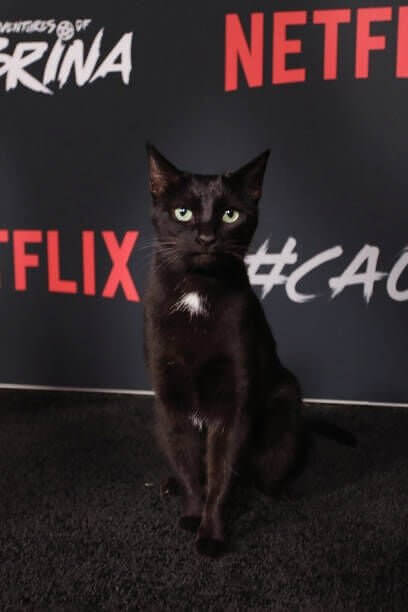 There was a puppet/animatronic, various stuffed animals nicknamed "Stuffy," and three real cats called Elvis, Witch, and Warlock. The latter furry friend also appeared in Sam Raimi's horror flick Drag Me to Hell. The different cats behind Salem were chosen depending on the needs of the scene. There was a cat used for jumping, one for facial close-ups, and another for following and chasing. 
The Turkish Version of Sabrina the Teenage Witch
There is a Turkish Sabrina the Teenage Witch, and their version is called Acemi Cadi, meaning "Novice Witch." However, unlike the American counterpart, the show wasn't a roaring success and only lasted a single season. The Turkish-language remake started two years after Sabrina the Teenage Witch ended, airing on Star TV in 2003.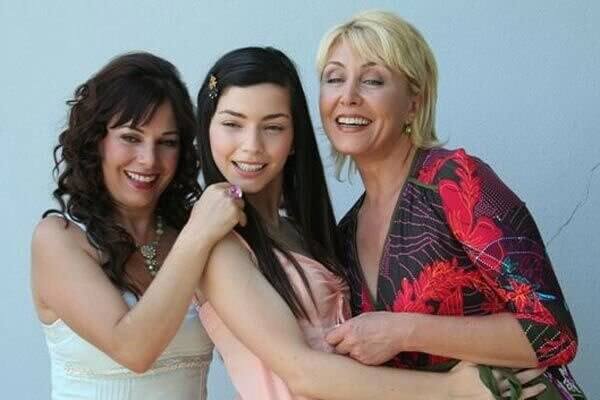 The show featured Merve Bolugar as Aysegul the teenage witch, who also happened to have two aunts (Selda and Melda) and a sarcastic feline named Duman. And like Sabrina, Aysegul had to balance her newfound magic powers alongside school, friends, and romance. Although, it just goes to show, intellectual property can exist for years, and then suddenly, pretty much everyone wants to get their hands on it. 
Mr. Pool's Little Secret
Alright, it was not so much Mr. Pool's secret as it was the man who played Sabrina's favorite teacher, Paul Feig. And, it's not a secret if you're in the know. In Sabrina the Teenage Witch, biology teacher Eugene Pool (a play on gene pool for those who didn't catch it) had to take on odd jobs around the school to earn some extra cash.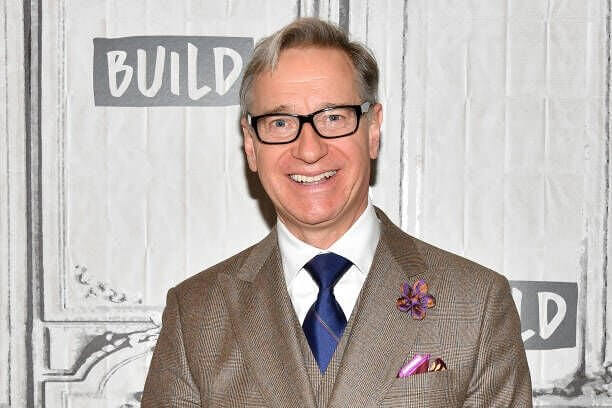 In a case of life imitating art, actor Paul Feig also has a few odd jobs of his own. Feig directed the (sadly) short-lived series Freaks and Geeks and Arrested Development, The Office, and Nurse Jackie. Maybe in this instance, acting was actually Feig's odd job?!
You're Never Going to Know! You're Never Going to Guess
Da-da-da-da-da-da-da! Secret, secret, secret! Okay, we'll blab. We know the Spellman family secret, and we're about to tell ALL. But first, a fun and keen observation. Why would the show wait until season four, which was after "The Good, the Bad, and the Luau" (aka the episode in which Sabrina finally discovers the family secret), to change the opening song to a theme all about a secret?!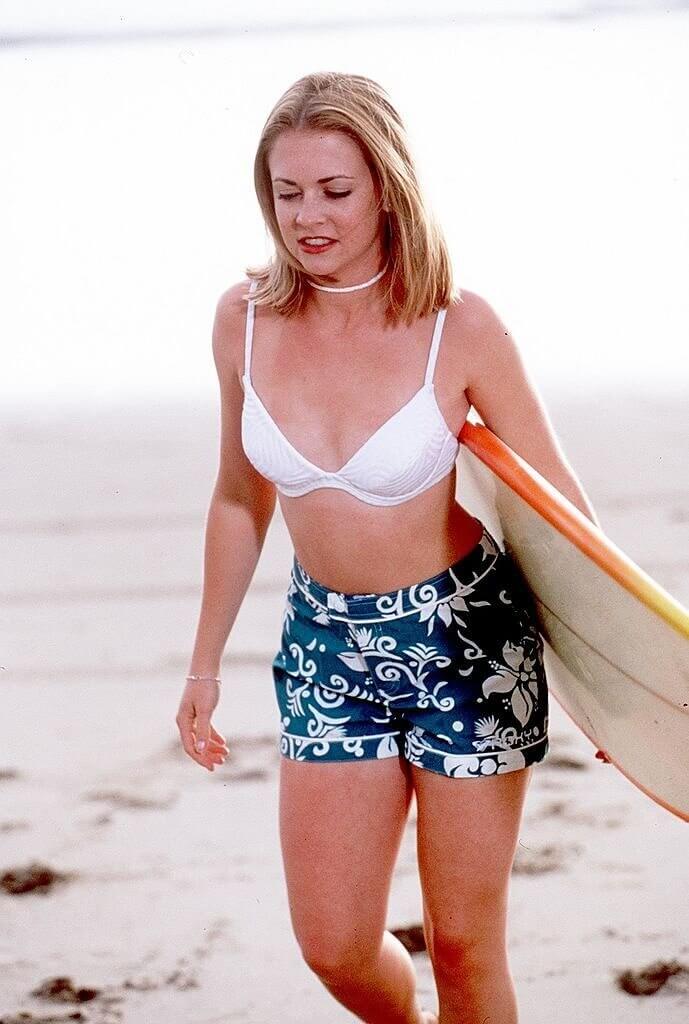 Anyway, it's a secret time. The big reveal we waited so patiently for over the course of three seasons of Sabrina. The family secret is "every member of the Spellman family is born with a twin." Really? Geez! Meet Katrina, Sabrina's maybe good, maybe evil twin. 
A Cameo for All Seasons
One of the most enjoyable parts about Sabrina the Teenage Witch were all the fabulous cameos by the rich and famous (okay, some of them are a little dated, but by 1990s standards, they were the best). Some of the dozens of cameos included the Backstreet Boys, Britney Spears (leave Britney alone), RuPaul (yaas), and NSYNC. Let's not forget flipping Dick Van Dyke, Jerry Springer, and a young Milo Ventimiglia.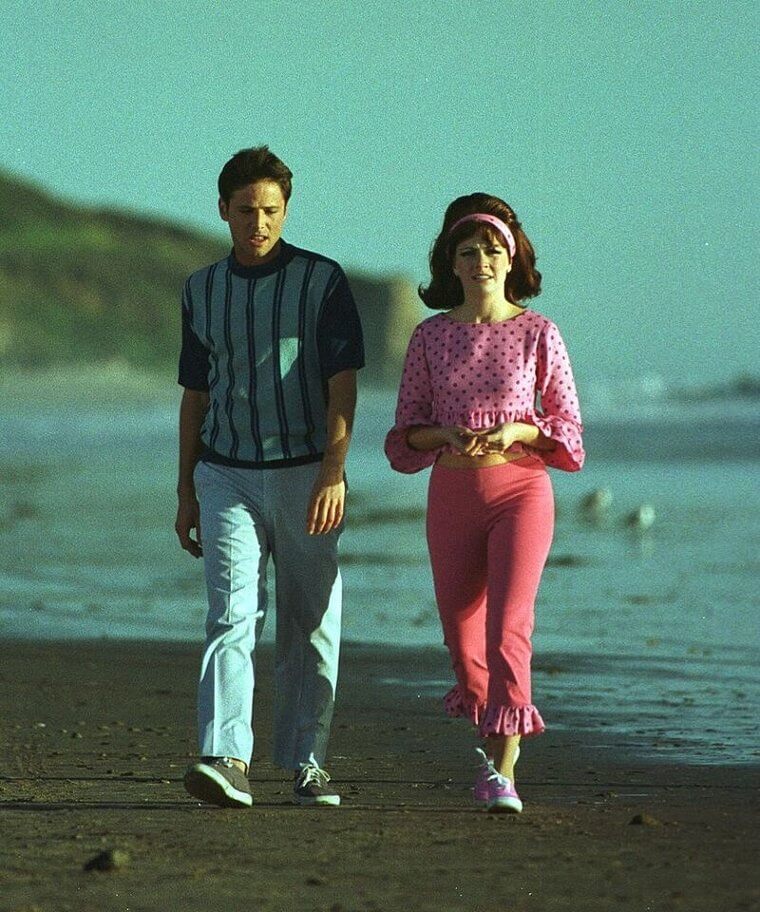 The show also featured many super celebs before they were famous. Bryan Cranston, aka Walter White from Breaking Bad and Maclom's dad in Malcolm in the Middle, starred in the last episode of the first season. He played the lawyer who helped Sabrina get out of her marriage contract with a troll.  

Other future stars included PussyCat Dolls' star Nicole Scherzinger as part of the girl group Eden's Crush, Simon Helberg from The Big Bang Theory, and American Idol Kelly Clarkson. Other understated guest appearances were Daniel Bedingfield, Sisqo, Avril Lavigne, James Michael Tyler, Andy Roddick, Isaac Hanson, and wrestler Chyna.