Pam Bales made headline news after she came across a fellow hiker in the snow-covered mountains of New Hampshire's Mount Washington State Park. Bales had been hiking challenging trails her whole life which thoroughly prepared her for the devastating events that took place that day. 

The rescue mission became one of the most famous of its kind and the story still tugs at the heartstrings of everyone who hears it. It was Pam Bales' love for nature and her passion for hiking that saved one man's life.
 
The Plan and Packing Accordingly
In October of 2010, Pam Bales planned to do a six-hour loop on the Jewell Trail of Mount Washington, which was already covered in snow. Through many years of hiking experience, she knew it was essential to be fully prepared and therefore packed everything she might need in case of an emergency. As she learned what to pack for these solo missions on dangerous paths, she also learned about safety tasks to perform before embarking on her journeys.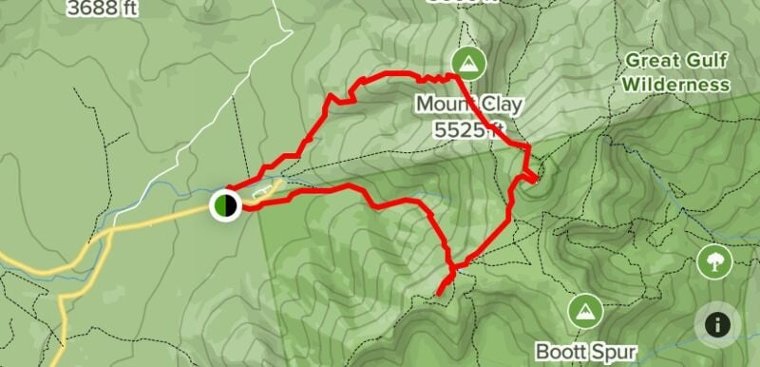 Bales left a detailed map of her route in the window of her Nissan Xterra so her itinerary could lead rescuers right to her in case she got stuck. She planned to start South alongside the Gulfside Trail, travel up to the top of Mount Washington, and then get back to her vehicle in six hours before the predicted storms arrived. Little did she know just how much of a delay she'd encounter.

Spirits High as Her Journey Began
Excitement peaked as Bales started her journey across the snowy mountain range. Surrounded by the sounds of nature, Bales was now dressed in minimal hiking clothes for such favorable weather conditions despite the snow around her. Her selfies were social-media perfect and by the looks of them, no one could ever have imagined the expected turn of events that followed. 
Then she descended below Mount Washington's summit, a much darker terrain. The sun started to disappear and the sight of deep snow was more prominent. Temperatures now reached below zero and winds climbed to 50 mph, blowing fog and snow onto her trail. Despite still having a clear vision, sights further ahead became cloudy and Bales realized the inevitable.

The Set of Footprints That Changed Everything
As the late morning started approaching, so did bad weather and Bales started piling on the extra layers of clothing she had packed. Throughout her whole journey so far she had crossed and followed old footprints clearly fading over time. It was a popular trail and seeing other footprints was the norm, but she suddenly came across a fresh pair which caused slight suspicion.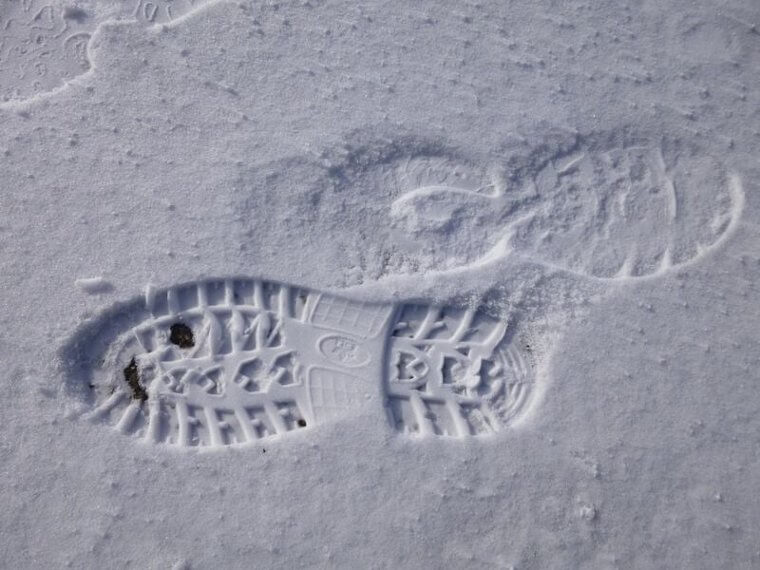 Fog and cold winds were now heavier than before and she had already been contemplating cutting her trail short and returning to her vehicle. 
Every Hiker's Responsibility
Knowing trails and knowing good hiking gear, she became quite angry having noticed the shoe prints were made by regular sneakers. She took a moment to silently curse the hiker who made them as they clearly violated the rules of safety. For such a challenging trail it is standard practice to wear required hiking gear, and not only that, it was the law.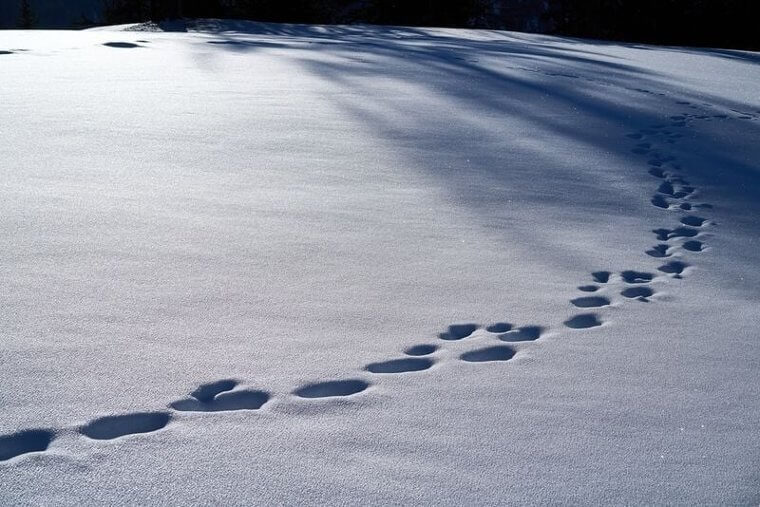 Any hiker who sets out on these ambitious trails in these extreme weather conditions has a responsibility unto themselves as well as to their fellow hikers. They need to take care and prepare accordingly for their mission. For their life's sake, as well as those like Bales who would almost lose her own life trying to save another.
The Weather Was Turning Faster Than Expected
Her plan to summit Washington was not set in stone, so she contemplated cutting it out of her route to get back to her vehicle due to the rapid bad weather rolling in. By now she had put on her snow goggles, added extra layers under her windbreaker, and covered her face with a mask to protect herself from the elements. Her survival depended on body heat and she acted quickly. By 11 AM the snow had gone from a hard exterior, shell-like walkable canopy to a texture of sinking sludge for her to slowly walk through.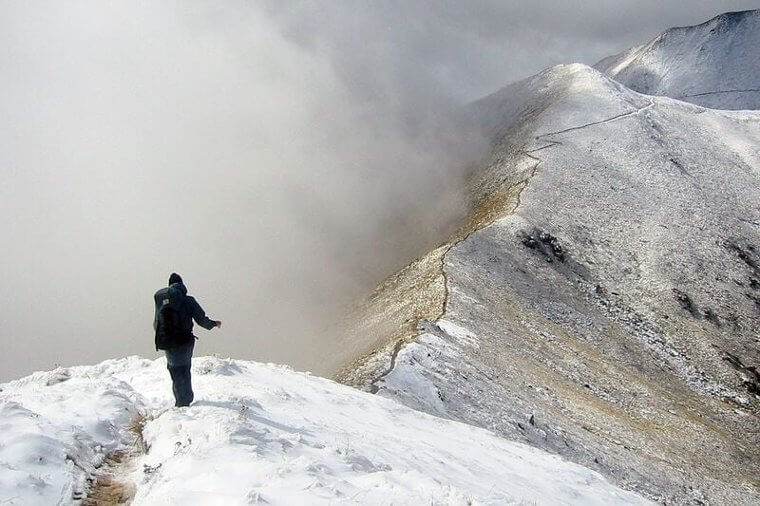 The trail of sneaker tracks kept Bales going as she followed them looking for shelter from the storm. The winds were gushing into her face and body and she was forced to fight against them in order to move forward. 
The Sneaker Prints' Change in Directions Set off Alarm Bells
The footprints happened to be on the trail Bales was taking to get back to her vehicle. But then, Bales became aware of the shoe prints making an unexpected turn; the turn made no sense as the prints changed into the direction of the Great Gulf Wilderness. This trail is known to be one of the most challenging on this side of the park.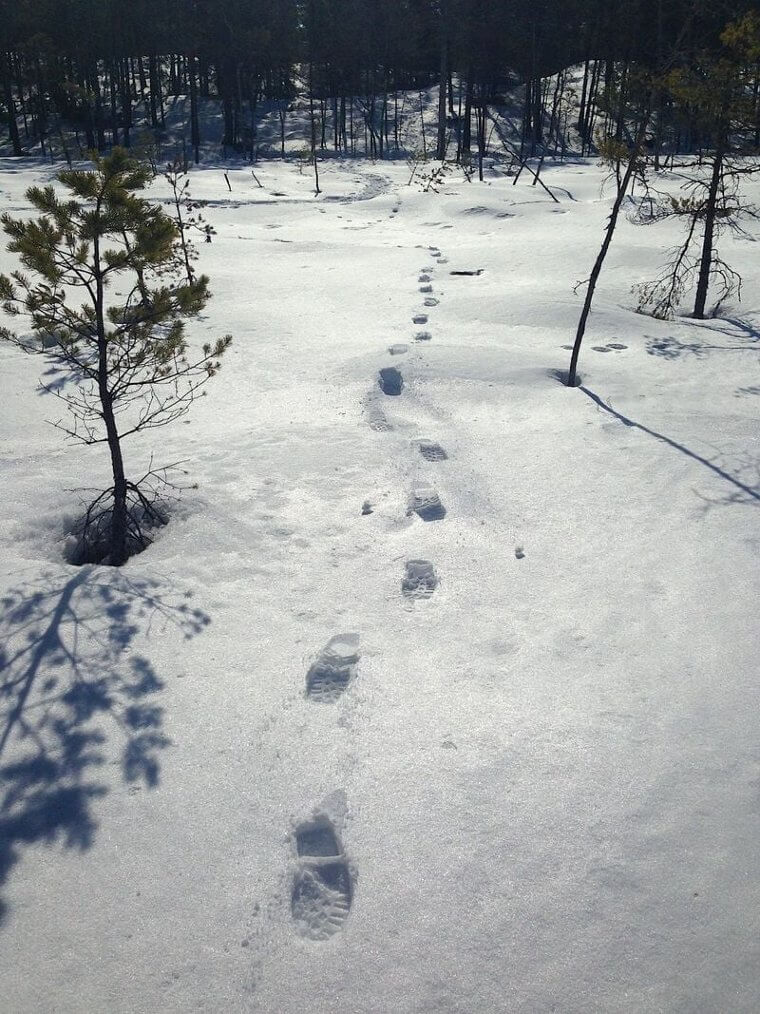 There was no logical explanation in Bales' mind as to why someone would go in that direction, considering the terrible weather conditions they were now facing. The sudden change in the direction set off alarm bells in her. She knew it had to have been a mistake on the amateur hiker's behalf due to poor visibility and perhaps even panic. 
It Was Only Imagination Replying to Her Calls
Bales realized that complete weather-induced darkness was only a few hours away and she was left to make some serious life decisions. To save her own life she knew that ignoring the turning footprints and heading to her vehicle was vital, but she could not shake the urge to go look for the hiker.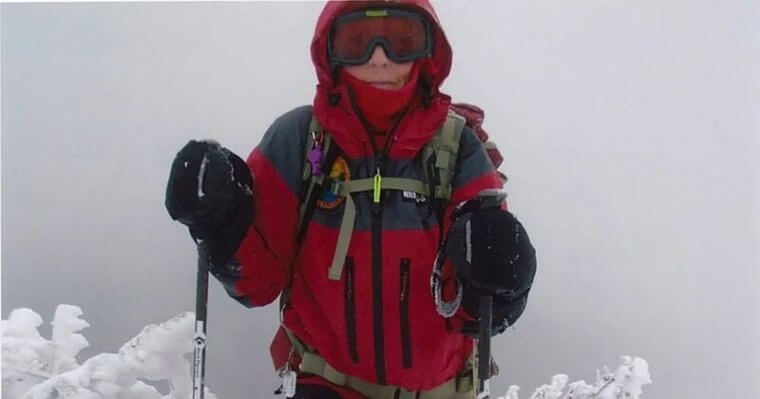 Bales resorted to shouting at the top of her voice to see if anyone responded. She kept shouting despite having her voice buffered by the blizzard's Westerly winds. The weather was playing tricks on her and she heard someone shouting back numerous times, only to realize that it had been her imagination combined with the howling of the wind.
Finding the Man and His Motionless Body
Bales decided to put her own plans aside and follow the tracks cautiously. Fighting against the strong, howling ice-cold winds, she could barely hold her body up straight as she pushed past a slight bend in the hopes to find whoever was out there. Shortly after the bend, she discovered what she feared would be true. She looked straight into a motionless man whose tennis sneakers led her straight to him.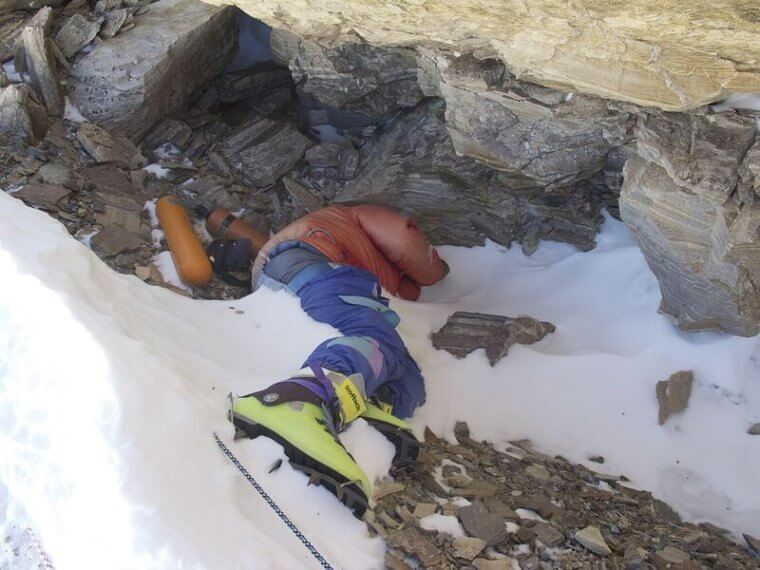 At this point, Bales could immediately assess the situation and realized that it was worse than she thought. The cold had been gnawing away at the man for several hours and chances of his survival were scarce. Bales had to act quickly as the man's life was now in her hands.
Bales Was No Longer a Hiker, but a Lifesaver
The man was clearly in a bad state as he did not respond when she greeted him or asked him any questions. He was sitting in the snow, lifeless, wearing nothing but shorts, fingerless gloves, a thin jacket not suitable for the weather conditions, and of course sneakers. His head was bare to the elements and everyone knows how heat is lost through your head and feet.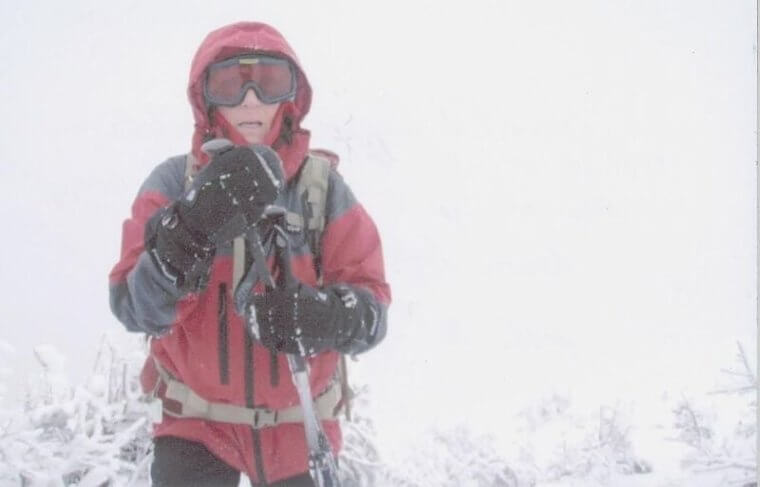 A layer of frost engulfed his jacket and the only thing that moved was his eyes, slowly following hers. From this point on Bales realized that she was no longer a hiker, but a paramedic to some degree and was now having to save this man's life. Time was of the essence and she had to act quickly.
Risk Her Own Life to Save a Stranger?
Despite all the questions she asked for information to make sense of the current situation, the man did not respond. She kept asking things like his name or if he knew where he was. Still, there was no response and Bales knew how serious the situation was. The man's skin was starting to change color, forming a wax type of glaze over it due to hypothermia.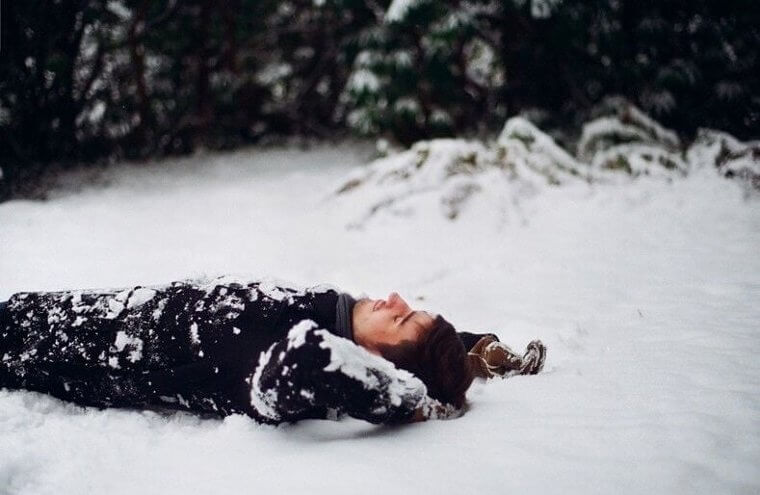 At this point, the winds were stronger than she had experienced that day. The whole situation was now a gamble. Through many years in the field of search and rescue, Bales knew how to assess a situation. She started contemplating abandoning the man to save her own life. There wasn't much time left and Bales had to make a decision quickly. 
Bales Commits to Saving the Man's Life
Stay and risk her life to save the man, or leave and be guaranteed she would survive? The man, on the other hand, seemed so far gone, yet Bales decided to stay and help him. The next few moves were like a game of chess and Bales knew how vital they were. She speedily checked the man for any signs of blood or coma induced blows to the head or body. 

She called him John because he couldn't give her his name. This made it personal and Bales immediately jumped into action to create heat to warm up the man's body in any way possible. 
Her Next Moves Were Vital to His Survival
She placed toe-warmer packs on his bare feet after removing the sneakers. She then grabbed socks, a hat, an extra jacket, and softshell pants from her own bag and covered the man in them. The man was engulfed with hypothermia and unable to move his cold body. Bales used all her strength to dress John, the stranger whose life she now vowed to try to save. She placed a waterproof sleeping bag-like material known as a bivouac sack underneath the man's lifeless body to protect him from further cold entering into his body from the ground.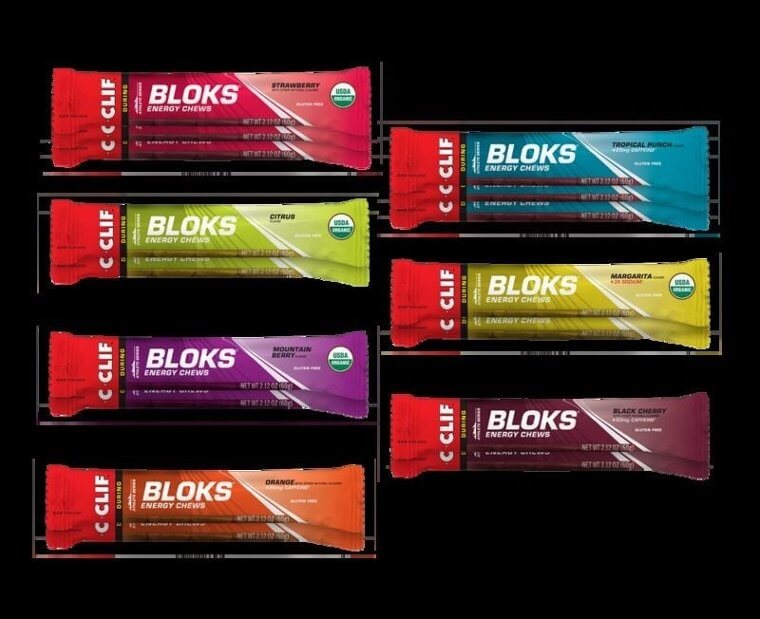 She took the rest of her heat packs, activated them, and placed them directly onto his skin under his arms, around his rib cage, and on both sides of his neck. She also had chewable electrolyte cubes and a flask filled with cocoa on her which she poured into the man's mouth.
Miraculous Signs of Improvement Over The Next Hour
In slurry words, John managed to tell Bales that he also planned to hike the same loop as her. He also said that he had done the route many times before. Somehow he started underestimating the power of the weather conditions that so rapidly change in such a short space of time. He had left on the trail that morning but got lost due to being unable to see in the fog and snowy wind so he decided to sit down and wait for it to pass.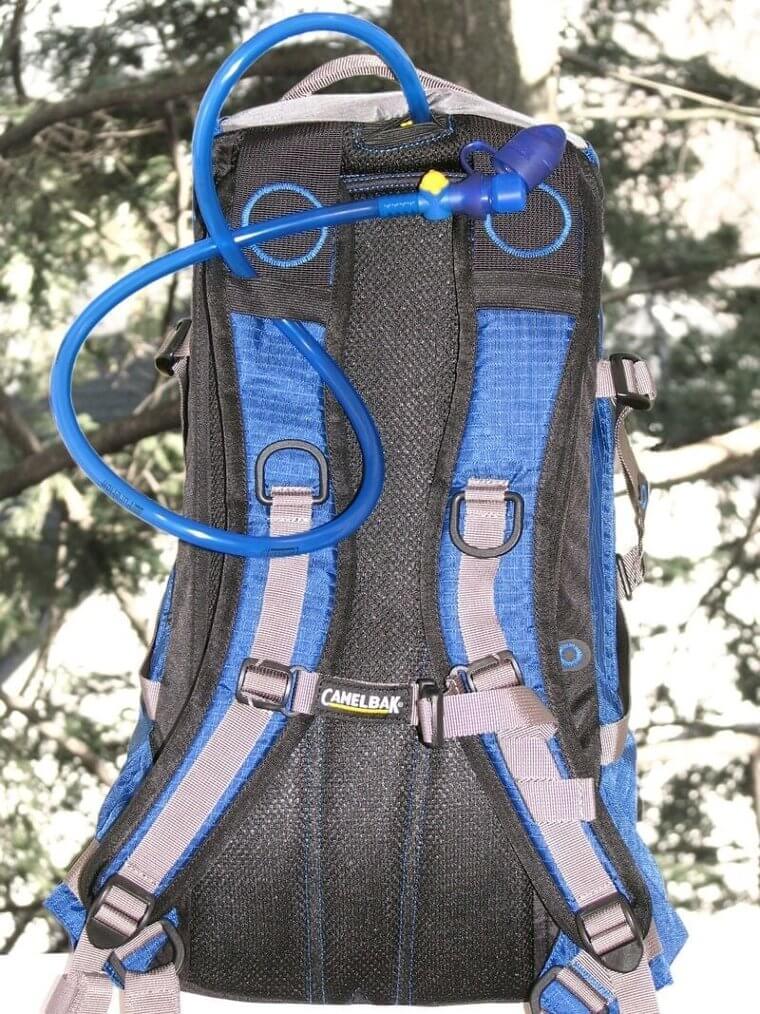 That is when the cold took a hold of his mind and body. Without any further mumbling Bales took hold of the man and told him that he was coming with her. She didn't give him time to argue and grabbed hold of him in preparation for their descent through the icy wind. She knew John would die if they waited any longer.
Not Taking No for an Answer
The two stepped into the blistering cold winds embarking on their descent, away from the boulders which had been protecting them. Logistically it made sense to go back the route she came and she was very firm with John the whole way. At times he fell down into the snow but she yelled at him not to give up and that they were still facing the toughest parts. The way she spoke to him was a lot different to the way she normally spoke, but she knew she had to be tough to get him out of there alive.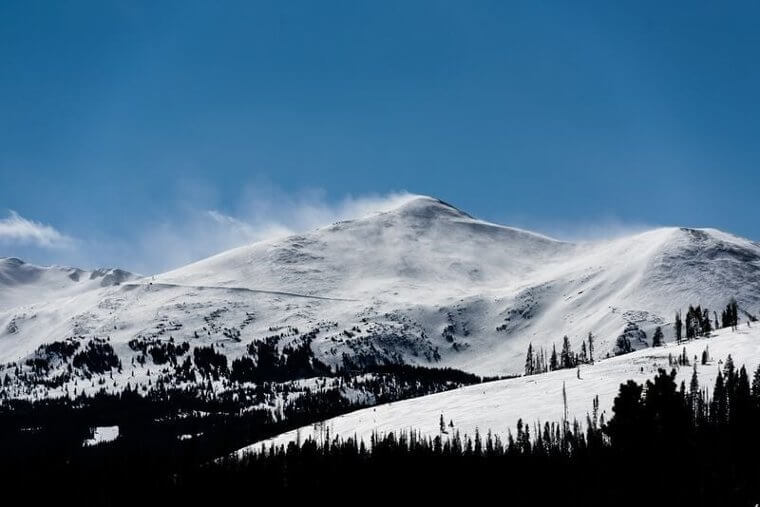 Bales resorted to singing Elvis songs to keep John focused and connected to their present reality. The whole way down the slopes Bales refused to take no for an answer. She kept motivating John and telling him how great he was doing.
The Final Push
Bales took 4 hours to climb up and was now taking 6 hours to climb down. Moving slower, she made sure that John was close to her. They reached a point where they knew the canopy of the trees would protect them from the howling winds but it also meant darkness. Bales switched on her tiny head torch but it wasn't enough for both of them. They were close to the end but still had to push through steadily to make it before the sun started to set. She kept motivating John and singing classic songs from the '60s.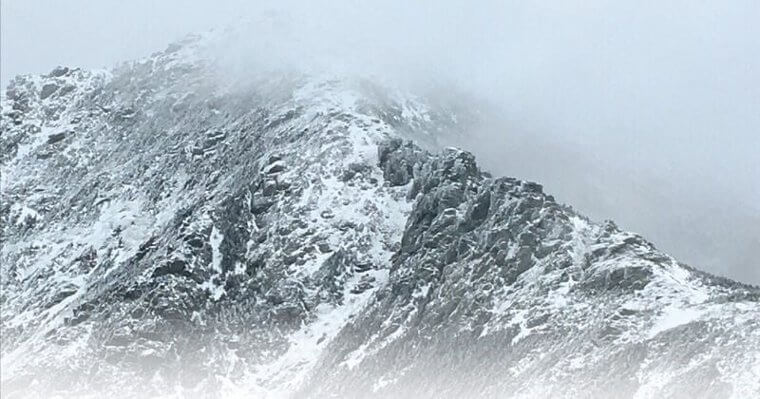 By the time they reached the end of the trail before getting back to their vehicles, Bales was scared that John would collapse again and this time, refused to carry on any further. John was clearly exhausted and lethargic, but Bales wouldn't have any of it.
They Finally Made It
Her determination to get John out alive surpassed all else. They finally made it to her car and she immediately switched on the engine to get the heaters going. Bales took John's wet clothes and placed them by the heater to dry. The whole situation seemed odd, as there were no extra clothes or food in John's car. John put his clothes back on, which had now been dried out by the heater in Bales' SUV.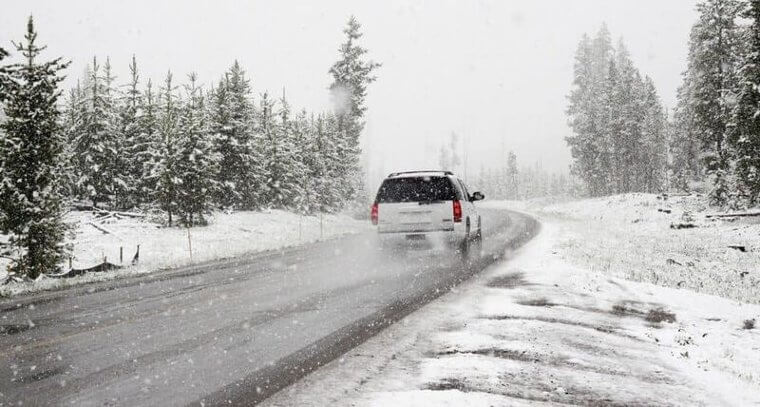 He returned the clothing she dressed him in on the mountain and started asking a few questions, none of which John could answer to make sense of the situation. Bales asked John why he hadn't checked the weather forecast before embarking on the hike. John didn't reply to any of her questions but thanked her, got in his car, and drove off. 
Nothing Made Sense but They Got Out in Time
As Bales sat there in her car thinking about the events that just happened she realized that it was already 6:07 PM. Mount Washington Observatory had just stated it was currently their highest wind speeds for the day. The two made it out just in time. Bales questioned what just happened out loud to no one and made her way home. But one week later, she would receive a surprise letter.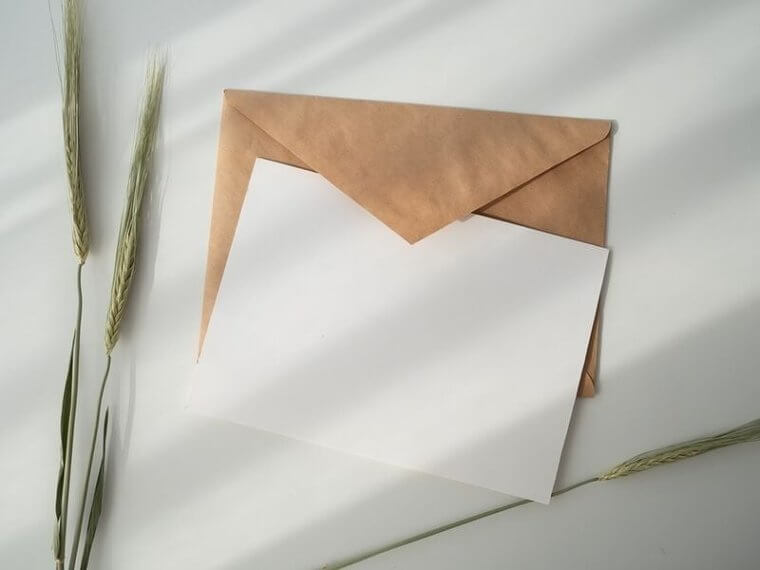 The contents of the letter changed her life and the way people looked at her forever. The president of her rescue organzation had sent her the letter with a hefty donation tucked in between the papers, and, more importantly, a special thank you from the man himself, John.
John Was on a Suicide Mission
"I hope this reaches the right group of rescuers. This is hard to do but must try, part of my therapy. I want to remain anonymous, but I was called John. On Sunday, 17 October, I went up my favorite trail, Jewell, to end my life. Weather was bad. Thought no one else would be there. I was dressed to go quickly. Next thing I knew this lady was talking to me, changing my clothes, giving me food, making me warmer," the letter started off.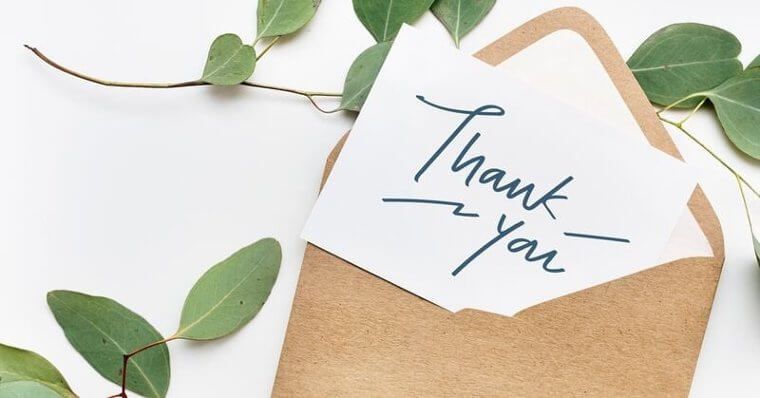 She just kept talking and calling me John and I let her. Finally, I learned her name was Pam. Conditions were horrible and I said to leave me and get going, but she wouldn't. Got me up and had me stay right behind her, still talking. I followed, but I did think about running off—she couldn't see me."
John Is Receiving the Help He Needs
"I became very embarrassed later on and never really thanked her properly. If she is an example of your organization, you must be the best group around. Please accept this small offer of appreciation for her effort to save me way beyond the limits of safety. NO did not seem to be in her mind." John continued in the letter to thank Pam Bales and the rescue group. He later states that he is getting help for his mental state in fighting depression and has also received temporary housing.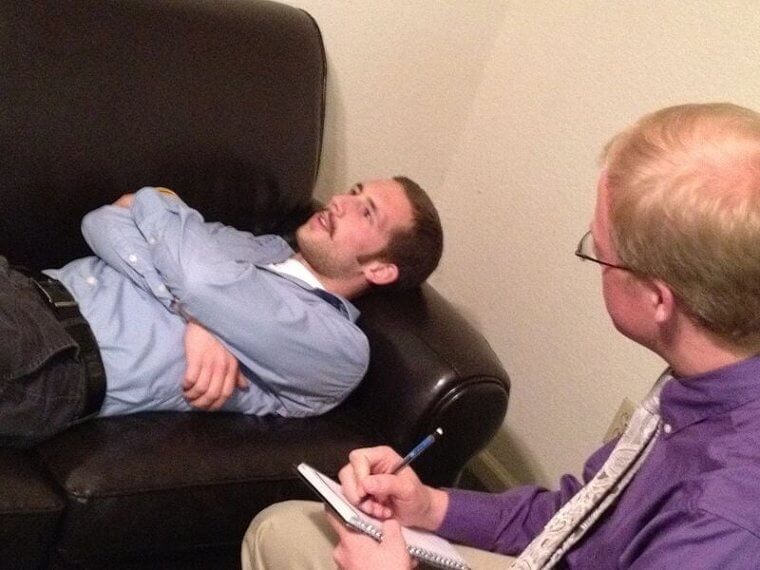 John found a job and is taking all the necessary requirements to carry on with life in a healthy way. John stays anonymous throughout his letter due to his embarrassment from that day. John ends his letter "My deepest thanks, John ''.
Bales Is Still a Respected Legend in the Hiking Community
Since the letter from nine years ago, Bales has become somewhat of a legend to the hiking community - a lifesaver to many who the community now cherishes for her selfless acts, together with the rescue team she was a part of. Bales explained: "Some people have asked me whether I, in finally recounting this story for the public, tried to find John. The thought of searching for him felt wrong. As I've reflected more on this story and its relation to mental health, my response to that question has evolved.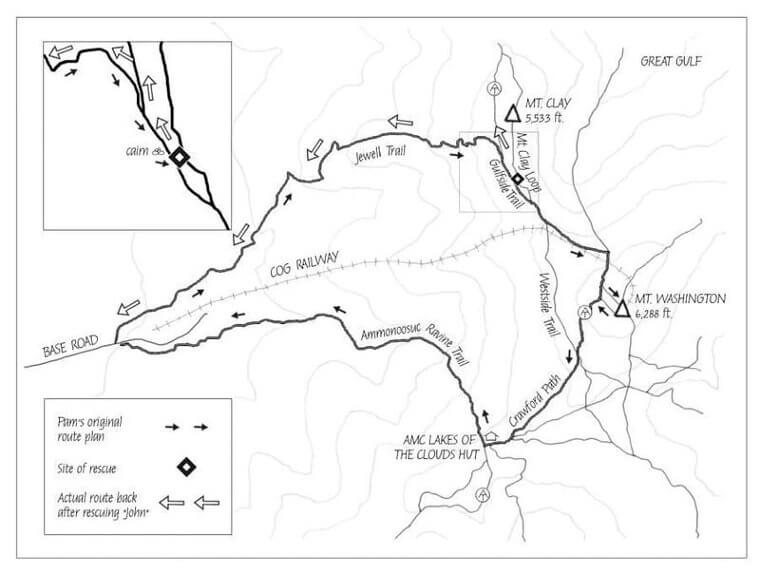 I have, in fact, found John, and he is very close to me. John is my neighbor; he is my good friend, a close colleague, a family member. John could be me." The letter certainly changed the life of Bales and all those who came to learn of the events from that day.
Together We Can Restore Our Faith in Humanity
The events which unfolded that day were a physical manifestation of the troubles people face in their lives. Some people need rescuing while others manage to rescue themselves. Everyone faces challenges but not everyone is equipped to handle them. It is up to us as a society to help each other whether we like to admit it or not. Pam was a beautiful example of selflessness, one we can all learn from.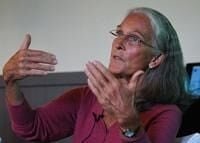 It is comforting to know that by some miracle, many people are rescued by acts of love and kindness, and there are still good people out there who restore our faith in humanity. The trail represents our lives and the decisions we take to change the course of it. Sometimes willingly and other times we are forced to, but either way, if we have a responsibility unto ourselves and each other to act in kindness. 

Three Stories of People Who Were Frozen Solid and Shouldn't Have Survived but Did
Some of the more paranoid among us might think of all the terrible things that might be of danger to use in an average day. We might be hit by a car, fall off a building, become the tragic victim of a mugging gone wrong, or just be passing under the wrong construction site at the wrong time.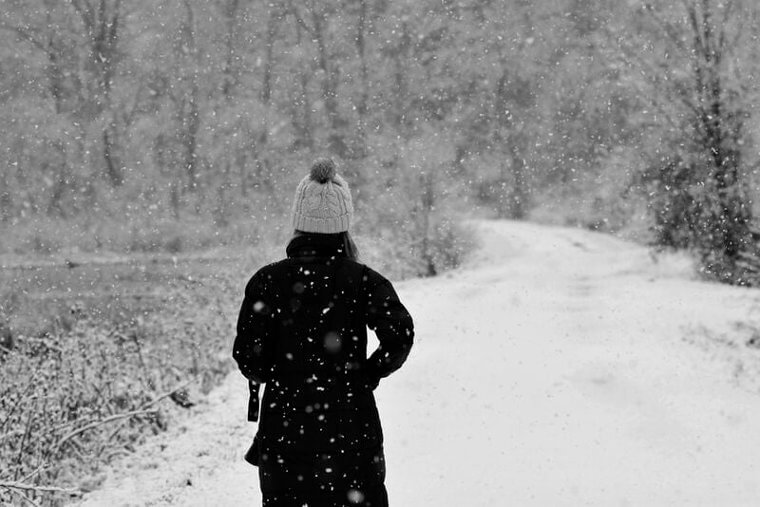 Not many of us, however, think about just how dangerous the natural world can be. Weather can turn at a minute's notice, creating an environment totally unsuitable for human survival. Only the very lucky can make it through such situations – here are the stories of three of them who survived being frozen - in some cases, solidly.
Jean Hilliard: One Night in 1980
It was a cold winter evening in December of 1980. In the small town of Lengby, Minnesota, 19-year-old Jean Hilliard was enjoying a night out with friends. Around midnight, she got in her car and headed for home – a short drive to the south.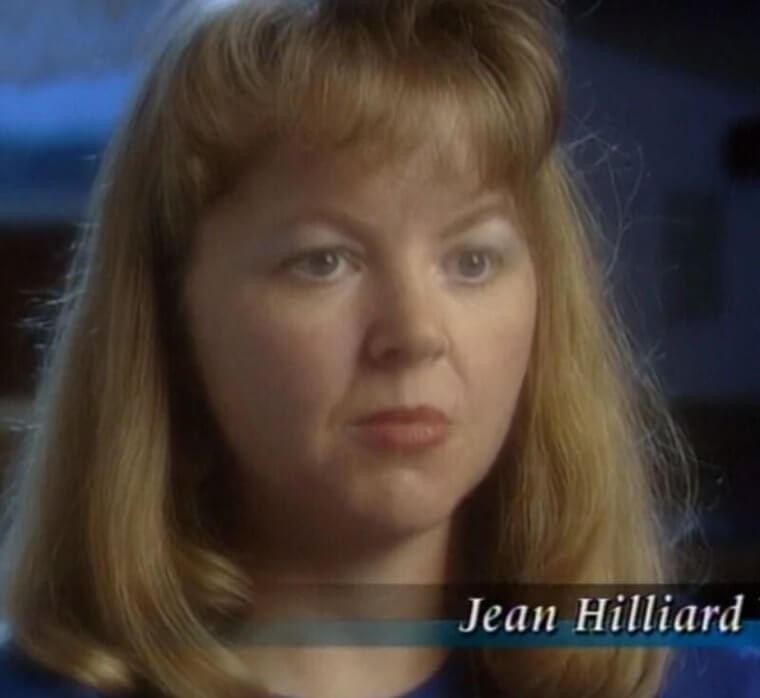 The conditions were not ideal for driving, and to make it worse, she was driving her father's Ford LTD that had no anti-lock brakes. Somewhere along the way, the inevitable happened. The car slid off the icy road and ended up in a ditch.
Looking for Help
With the car out of action (and no mobile phones in those days), Jean had no choice but to go looking for help. She wasn't equipped for a walk in -22 temperatures with her cowboy boots, but she started off down the road.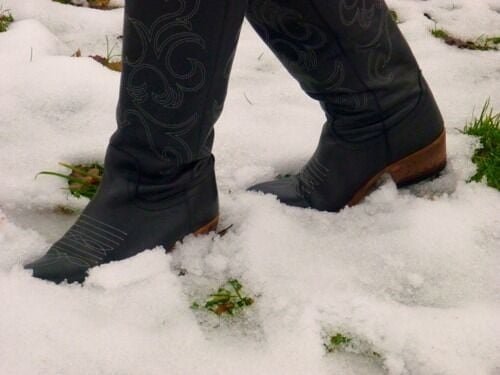 She knew that a friend of hers lived not far away, so her best bet was to head for his farmhouse. It turned out that the walk was further than she thought. She remembers, "I'd get over one hill, thinking his place would be there, and it wasn't."

So Close but So Far
After walking nearly two miles in freezing temperatures, she could finally stop worrying. Through the trees, she saw the lights that signaled her destination – her friend's farm. But even though safety was within reach, she would never make it.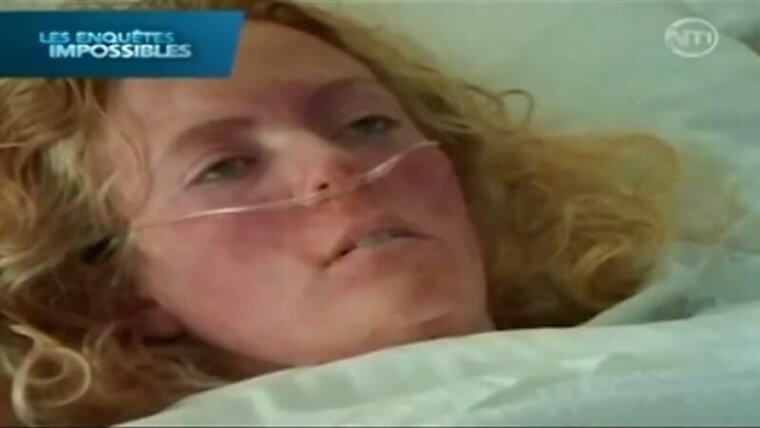 Unprepared for being exposed to the winter night, she had finally succumbed to the cold. While walking through the yard that led to her friend's front door, she tripped. Exhausted from trying to keep warm, she was unable to get up and she passed out where she lay.
Wally Nelson
The friend she was heading to was Wally Nelson. The two knew each other quite well as Jean was dating Wally's best friend, Paul. In fact, Wally had been out that evening at the same place – The Fosston American Legion.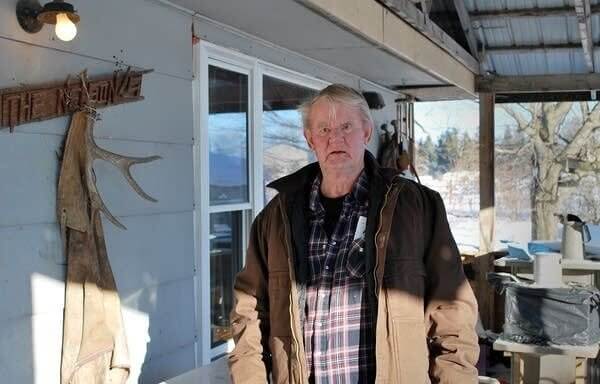 Wally explains, "At the time it was the place to go." But Wally had taken a girl home that night, and he had no idea of the drama that Jean was going through at the time. That would all change the following morning.
Jean Is Discovered
When Wally stepped outside in the early hours of the morning, he was in for a terrible shock. He recalls, "I was so damn surprised when I saw that little hunk out in the yard." Jean was covered in snow, but she had passed out with her eyes open.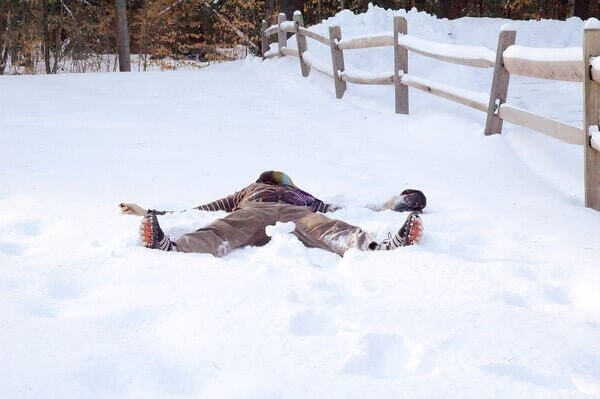 Luckily for her, Wally leaped into action. He explains, "I grabbed her by the collar and skidded her into the porch. I thought she was dead. Froze stiffer than a board, but I saw a few bubbles coming out of her nose."
Frozen Solid
Wally now had an unusual request of the woman he brought home with him. He needed her to help him with the frozen body of his friend. He knew from the small breaths escaping from her nose that Jean was alive, and she needed urgent care.
The young woman's body was apparently so stiff that she wouldn't fit into the cab of Wally's truck. Instead, they needed to load Jean into the date's car, laying her diagonally across the back seat.

Getting Medical Help
Although she was still alive, it didn't look good for the teenager. They rushed her to Fosston Hospital, but even there it was tough going. Jean's skin was so solid that they couldn't give her a drip – the needles kept breaking.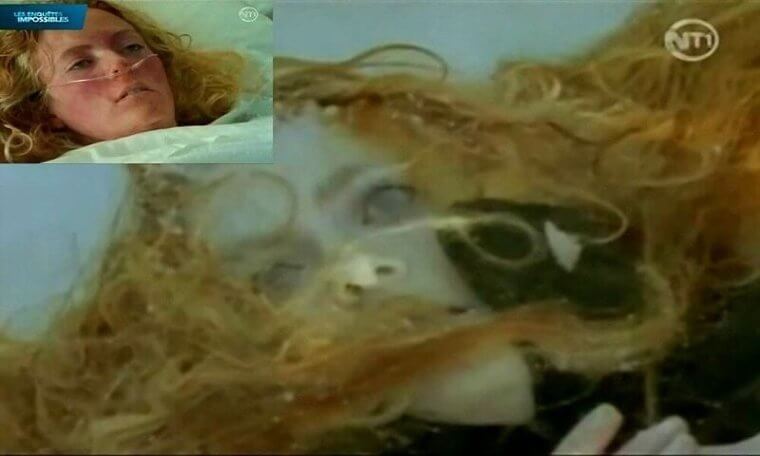 Her temperature was so low that it didn't read on the thermometer, and her pulse was just 12 beats per minute. It wasn't the end for her, however. As one doctor said, "No one is dead until they're warm and dead."
The Miraculous Recovery
Though there was little hope, they still had to try to save this woman's life. They wrapped her up in heating pads to gradually raise her body temperature. And it worked. By the middle of the morning, Jean had awoken with spasms.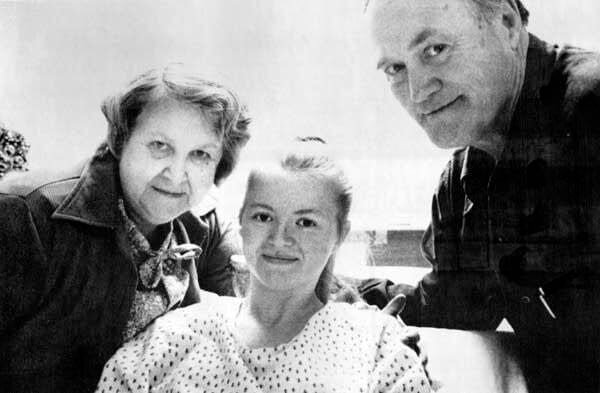 "The reaction didn't appear until two or three hours after she started thawing out," one doctor said. "The body was cold, completely solid, just like a piece of meat out of a deep freeze." From frozen solid to being able to talk, it seemed like nothing short of a miracle.
The Science Behind Her Recovery
It seems unlikely that anyone could survive this kind of trauma to the body, but it's not unheard of. According to Dr. David Plummer from the University of Minnesota, there have been occasional cases of people recovering from extreme hypothermia.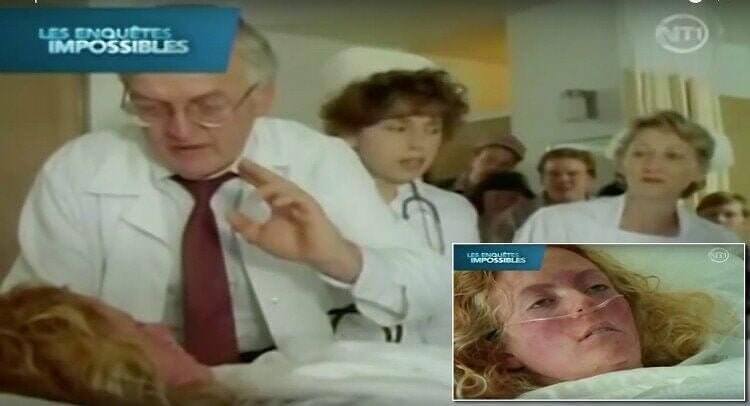 What's unusual about Jean's case is when and where it happened. With modern equipment, doctors are able to slowly warm a patient's blood by pumping it through a specialized machine. Back in 1980 in a small-town hospital, all they had access to were heating pads.
Life After the Accident
As for Jean, she suffered no ongoing ill effects from her time as a block of ice. Shortly after she woke from her ordeal, she was talking normally, and already worried about what her dad would think about her crashing the car.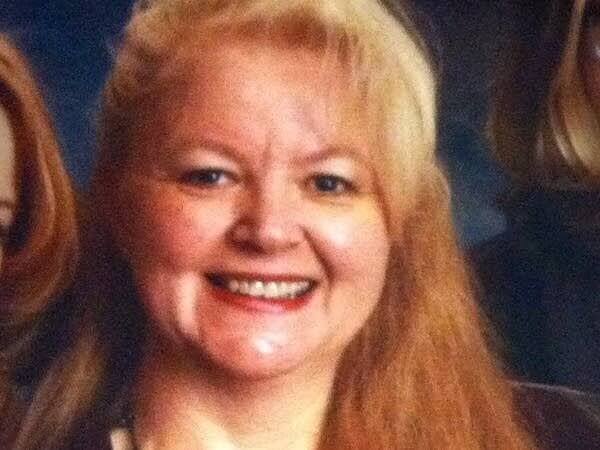 For a little while, she was something of a local celebrity. She was featured on the news and even interviewed on the Today show. Since then, she's lived a very normal life, but she no longer drives on icy roads at night.

Anna Bagenholm
As we mentioned before, Jean Hilliard is not the only one to have recovered from such severe exposure to cold. There was another woman by the name of Anna Bagenholm who came close to freezing to death and set something of a record in the process.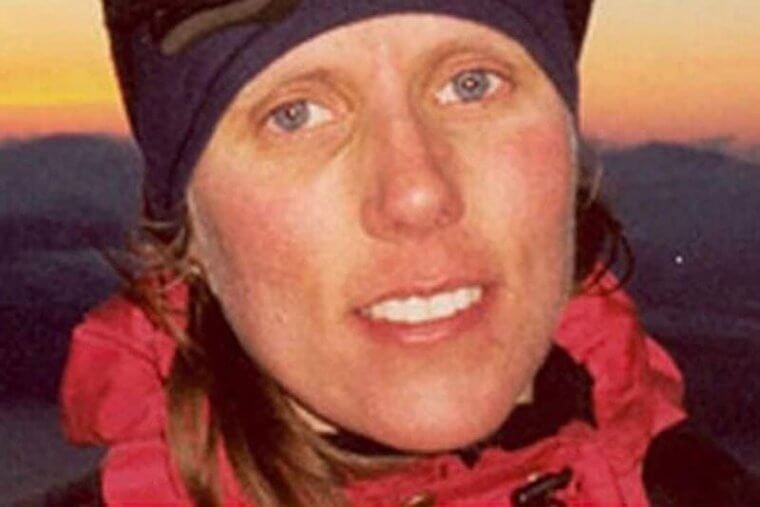 Bagenholm came from Vanesborg in Sweden and was studying to become an orthopedic surgeon. In 1998, she moved to the town of Narvik in Norway to complete her residency. It was here that the terrible incident took place.
Losing Control
Along with two of her colleagues, Marie Falkenberg and Norvind Naesheim, she took a skiing trip to the mountains outside the city. She was an expert skier and often went skiing after work. But this day, her expertise would fail her.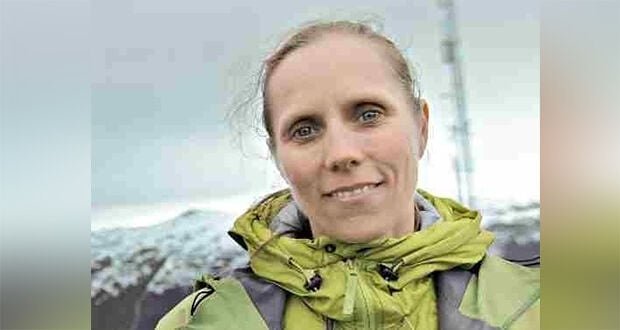 Although she had taken this route several times before, she lost control of her skis while heading down a steep hill. But when she landed headfirst at the bottom, she hit an eight-inch layer of ice that cracked underneath her.
Under the Ice
She quickly discovered that under the ice, there was a stream that had frozen over near a waterfall. As the ice opened up, the force of the water underneath dragged her head and torso underneath. Her clothes quickly became wet, and she sunk further under.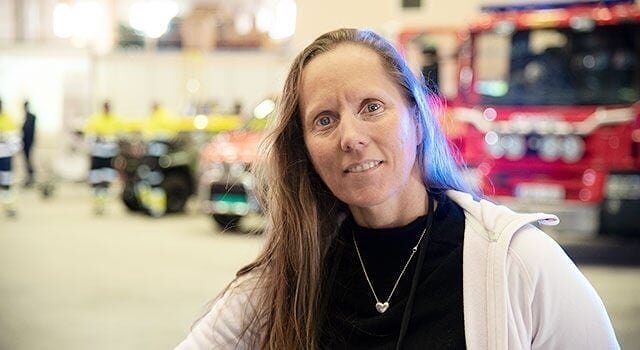 By the time that her colleagues found her, only her legs and skis were sticking out of the ice. They frantically pulled on her legs to try and free her, but it appeared that she had become trapped in the ice and rocks below.
The Rescue Mission
With no way of getting her out themselves, the other skiers called emergency services for help. At this point, Bagenholm had already been under the ice for a full seven minutes. She had only managed to remain conscious by finding a pocket of air that let her breathe.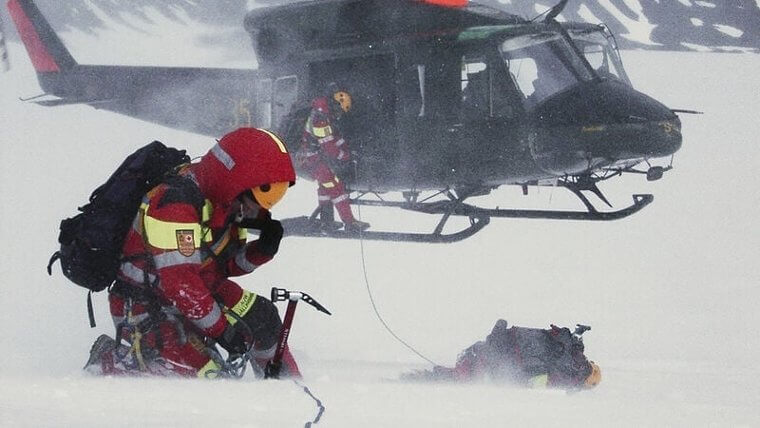 Meanwhile, the police had sent one team to the top of the mountain and another to the bottom to give them the best chance of arriving quickly. All this time, Bagenholm's colleagues had been holding to her skis, but 40 mins after her initial fall, she suddenly went limp.

All of the Signs Were Bad
After so much time under the freezing water, the young woman had gone into cardiac arrest. This is normally when the body starts to die without medical intervention. It wasn't until 80 minutes after her fall that rescuers reached her from the bottom of the mountain.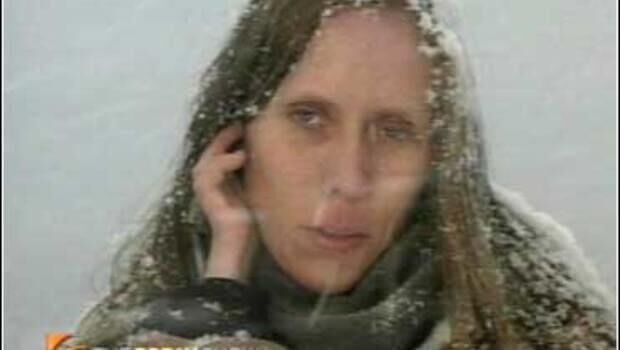 They were finally able to cut through the ice and pull her out with a rope. Her pupils were dilated and there was no pulse and no signs of life. But regardless, they performed CPR on Bagenholm until the helicopter arrived.
Getting to the Hospital
While in the helicopter, the young woman was hooked up to an ECG machine. It showed that she was flatlining, and when she got to the hospital, it was no different. Her flesh was waxen and she was completely ash-white and cold to the touch.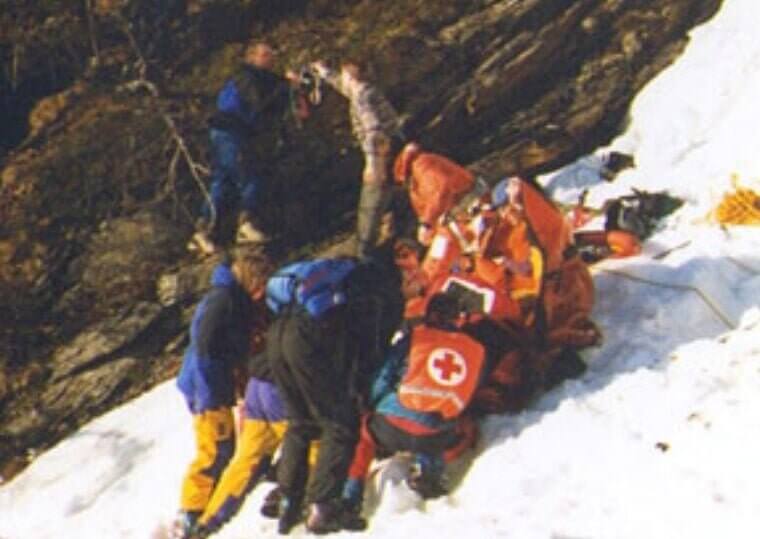 When she got to the hospital, her temperature was measured at 56.7 F – the lowest ever temperature recorded for a human with accidental hypothermia. For all intents and purposes, this woman was dead. But this was Norway, and they see plenty of cases of hypothermia.
Modern Technology to the Rescue
As this was much more recent than the case we saw above, the doctors had access to much more advanced medical equipment. The young Swedish woman was hooked up to a heart bypass machine that allowed them to heat her blood outside her body.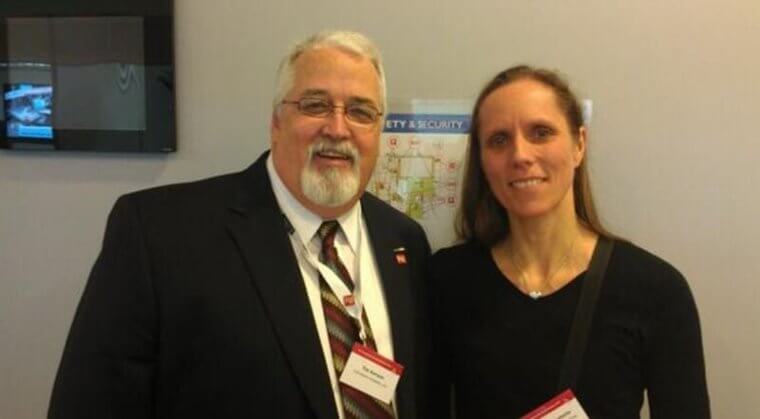 A team of more than one hundred doctors and nurses worked on her for nine hours to keep her alive. At 10:15 pm, four hours after she had fallen in the stream, her first heartbeat was recorded. Two hours later, her temperature had risen to 97.5 F.
The Road to Recovery
Unlike in the case of Jean Hilliard, Anna's recovery was not instantaneous. It was almost a full day after her accident that her heart restarted, and it finally began pumping blood on its own. This was when her healing process really began.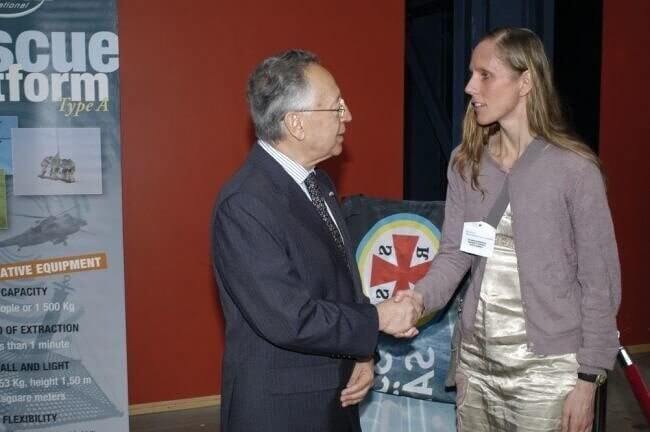 Bagenholm was now alive, but she remained unconscious. After 12 days, she opened her eyes. This was a hopeful sign, but due to the damage to her nerves, it took her more than a year to move properly.
Contribution to Science
The extraordinary details of Anna Bagenholm's case were of immediate interest to the medical world. The fact that she made such a good recovery after nine hours has changed the way doctors deal with not only hypothermia patients but in other situations too.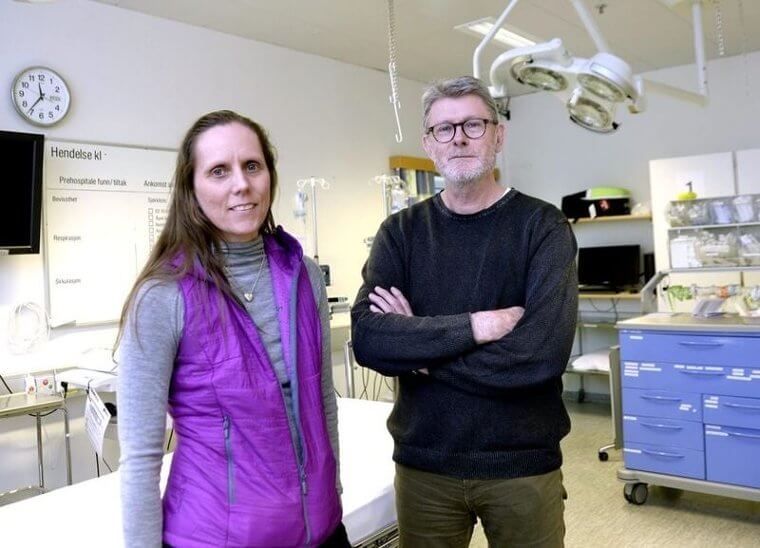 Her case showed just how the metabolism and other functions slow down while the body is in extremely cold temperatures. Doctors now sometimes place critical patients in induced hypothermia to allow them more time to work on their medical problems.
Life Afterward
Her experience lives on in the medical books, but it's also shaped Bagenholm's life. Although she has now made a full recovery, she has never forgotten her traumatic experience. She returned to work a year after her accident, now working with the people that saved her life.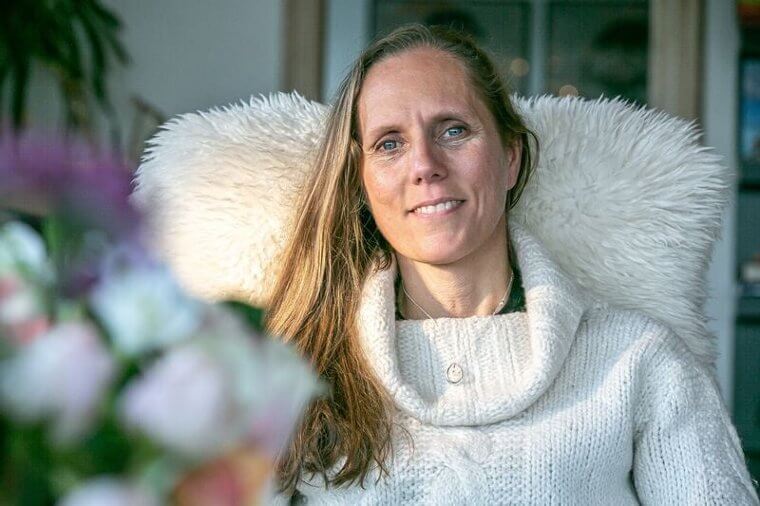 She explains how she has seen both sides of the incident, "When you are a patient, you're not thinking you are going to die. You think, I'm going to make it. But as a medical person, I think it's amazing that I'm alive."
Erika Nordby: The Miracle Baby
It's one thing managing to survive freezing temperatures as a healthy adult. But being exposed to subzero conditions as a small child is a whole different situation. Their bodies are still growing and don't have the stamina to survive this kind of traumatic event.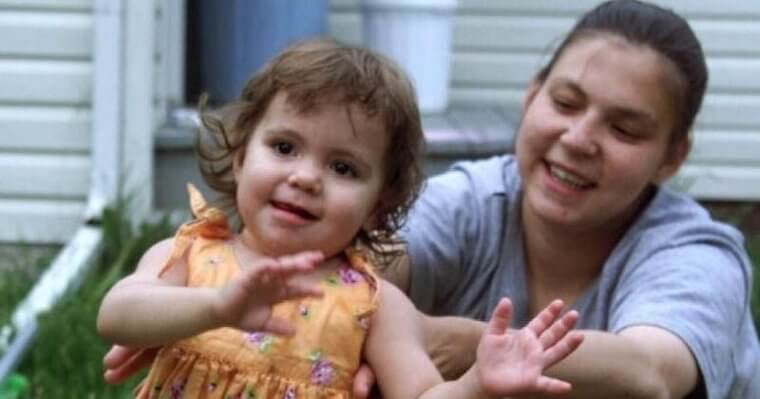 That's why the story of one Erika Nordby became so well known. At just 13 months old, she spent several hours outside in freezing temperatures with no clothes on. Her survival made headlines around the world.
Midnight Wanderings
The event took place in the outer suburbs of Edmonton, Alberta. One night in February 2001, Erika's mother, Leyla, took Erika and her two-year-old sister to the house of a friend. The two adults went out for the evening, leaving a babysitter in charge of the children.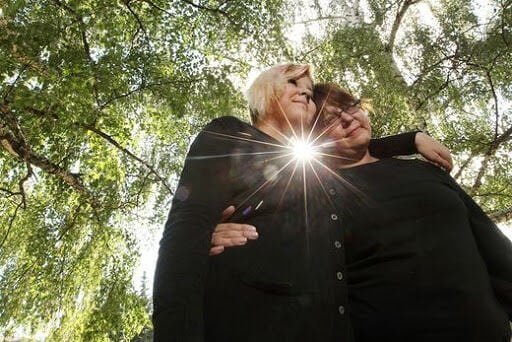 When the babysitter left for the night, she went out the back door, which apparently had a broken latch. It was this latch that allowed the young Erika to leave the house, wearing only a diaper.

They Found Her
It was only the good luck of Erika's nighttime routine that helped her in the end. The girl was used to having her bottle at around 2 am. When Leyla awoke at 3 am and realized that Erika hadn't come in for her bottle, she knew something was wrong.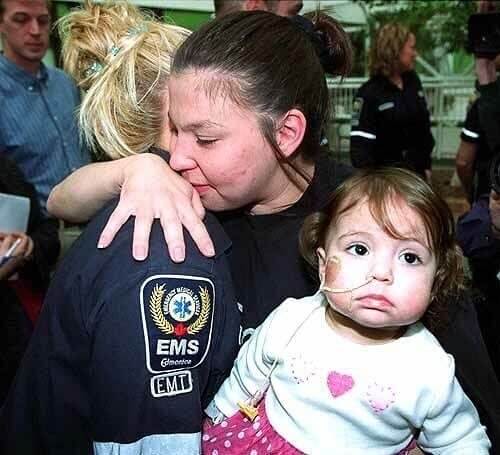 Leyla looked for her child in the house and when she couldn't find her, she began to panic. She noticed the open back door and frantically ran outside. By following the footstep in the snow, she managed to find Erika, curled up in a snowbank.
Getting Help
Leyla recalls finding her daughter, "She was so cold." She remembered screaming, "Don't' let my baby die." Leyla wrapped Erika up in blankets but was scared to hold her too tight in case she would break her frozen limbs.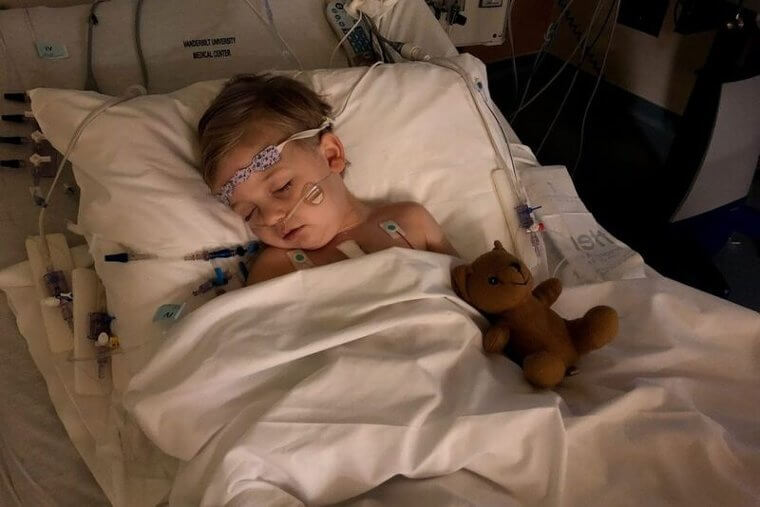 Leyla called 911, and before long, the whole yard was filled with police and paramedics. She was so grateful to have help at hand, but she says that she'll never forget the sound of her daughter's frozen body hitting the table.
Restarting Her Heart
When baby Erika got to the hospital, she was in a bad way, but she did have a faint pulse. At Stollery Children's Hospital, the doctors got to work on her straight away. They hooked her up to a heart and lung machine that would slowly heat her blood.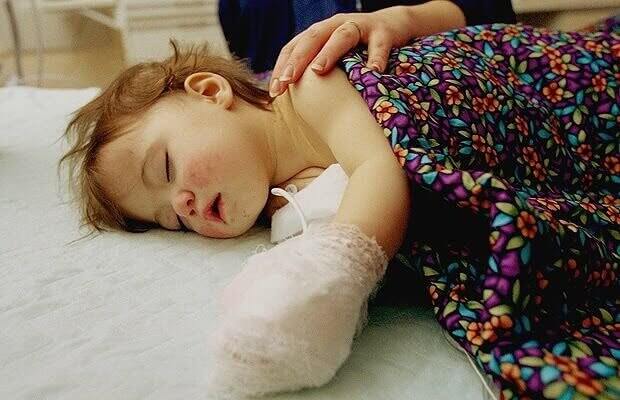 The treatment was a success. It wasn't long before Erika's heart started to beat. "Her heart was working," said one of the doctors. "It wasn't working normally, but it was working."
The Recovery Process
With Erika's seemingly miraculous recovery, Leyla could finally calm down a little. But the journey wasn't over yet. After all those hours spent outside at freezing temperatures, the doctors weren't sure whether they would be able to save her limbs.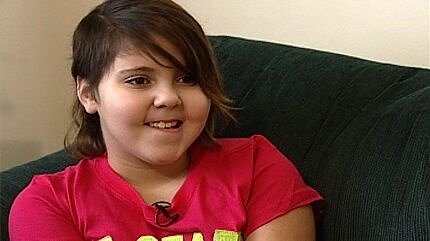 Fortunately, they managed to avoid amputating any of her limbs or toes. She did need months of therapy to be able to walk again, as well as several skin grafts on her feet, but eventually, she made a full recovery.