If you were an avid sitcom viewer during the '90s, you most likely watched at least some of the show, Everybody Loves Raymond. This show followed the everyday lives of the Barone family, living together, laughing, loving, and providing us with great amusement. 

With Ray Romano as the star, surrounded by exceptionally talented names, the show drew in fans almost immediately. But behind the scenes, things weren't always as light-hearted as we saw. Here are some interesting things you wouldn't learn about in the credits.
 
The Writers Used Real-Life Inspiration for the Episodes
While the show was fictional, as with any good comedy, there are bits of true life in each episode. The show's creator, Philip Rosenthal, admitted that most of the content used to create each episode of Everybody Loves Raymond came from things that had happened to the crew or staff.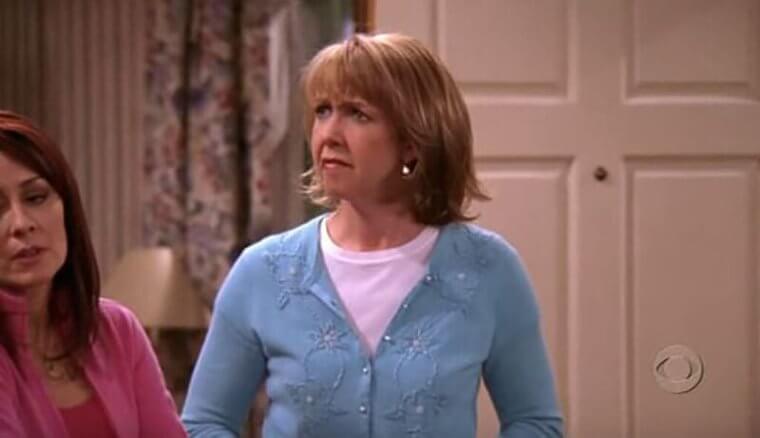 Monica Horan played Amy, Ray's brother Robert's girlfriend (and later wife). But Monica was also Rosenthal's wife, and so many of the arguments that 'Amy' had with Robert were ones that Monica and Phil had in their own marriage.
Ray's Twin's Had a Name Change After the Pilot Episode
A lot of the show was already based on real life. Ray used his first name and arguments, as well as life stories, were weaved into the show. Therefore, the family became quite real to most of us. But there was one line that Ray Romano wasn't eager to cross.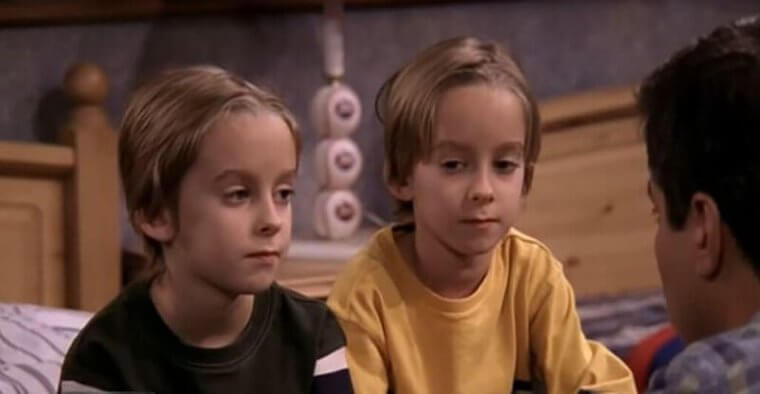 In the pilot episode, the twins were named Matthew and Gregory and played by the Ferreira triplets. But those were the names of Ray's actual twin sons, and he asked for the names to be adjusted somewhat. So, from the second episode, we got Michael and Geoffrey, and these were played by Sullivan and Sawyer Sweeten. 

Brad Garrett Had an Alcohol Problem When the Show Started
During the early days of filming Everybody Loves Raymond, Brad Garrett was a self-proclaimed "highly functioning alcoholic." He says that he would drink alcohol every day, using it as a sort of defense mechanism for things out of his control in his life.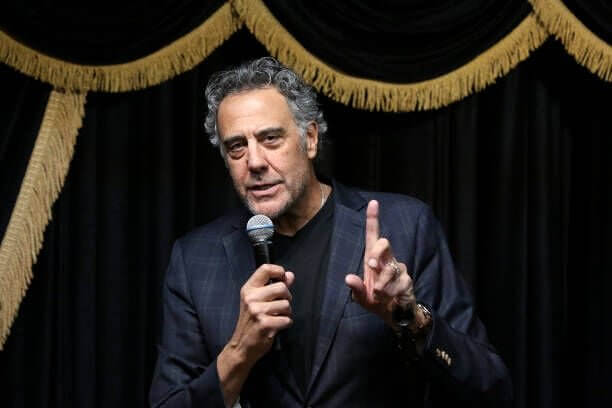 Garrett has been quite open about his life and all of its trouble in his book called When the Balls Drop. He says that he realized that the alcohol was going to kill him if he didn't get it under control. So, in 1997, just before the show's last episode in the first season, Garrett finally sought help to stop drinking.
Brad Garrett Didn't Have Much Faith in Ray Romano When They Started
Since this was Ray Romano's first real break into Hollywood, it would be understandable that there were doubts about his acting abilities. And in Garrett's book, he also shares some of the doubts he had himself.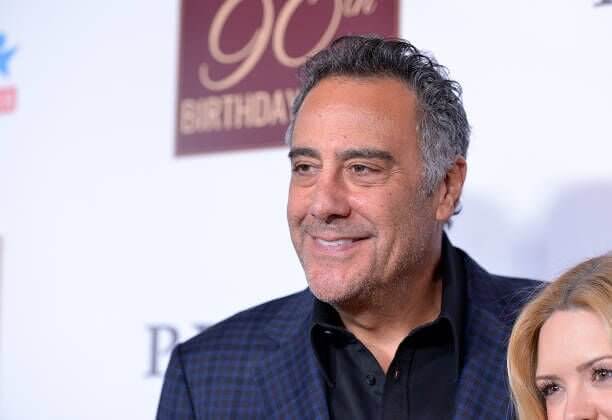 Garrett admits that he was worried about working with Ray, having concerns that he wouldn't be able to hold his own in a TV show. There was the risk that Ray Romano would sink the show, and all of the cast with it. But, thankfully, Garrett's concerns were never realized, and the show was, of course, a big hit.
Romano's Paycheck Caused a Rift in the Cast
While Ray Romano was an essential part of the show, without the rest of the family there would have been no show. So, it's understandable that when Brad Garrett heard about the massive wage gap between Ray and the rest of the cast, it caused quite an issue.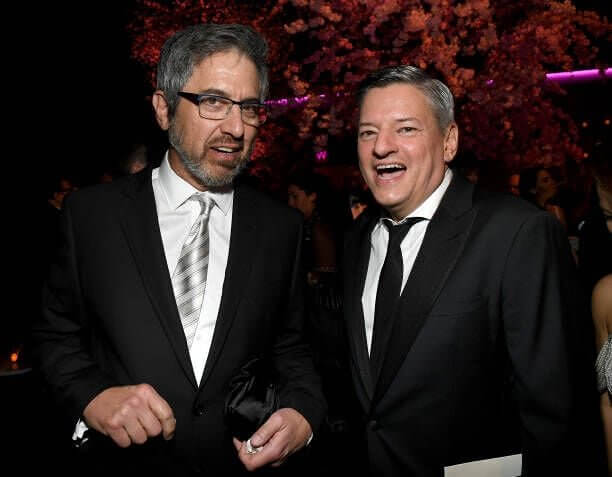 Romano was making more than $1.8 million per episode while everyone else was only making around $160,000. To try to rectify this and bring fairness to the cast, Garrett staged a cast walkout in 2003. This lasted two weeks, until the cast were all promised syndication royalties, amounting to an extra $20 million each.
The Name of The Show Didn't Grab Ray Romano at First
According to Romano, the show's name came from a snarky remark that Ray's real cop brother made about how 'everybody loves Raymond.' And while the remark was used as the show's title in the beginning, it was meant to be changed out with something a bit better.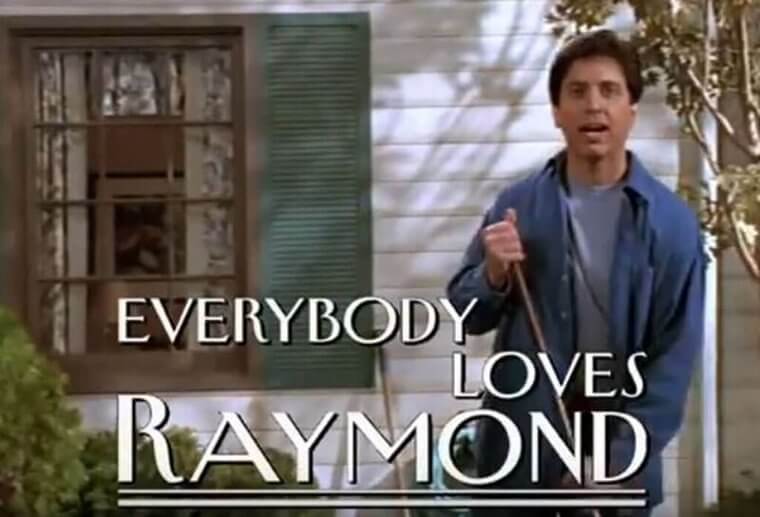 But after being used for the pilot, the name stuck and caught on pretty fast. Romano was worried about critics, but the show's title didn't really attract any rude comments, rather it became a household phrase in many '90s households.
Patricia Heaton's Real Father Was Mentioned in The Show
Chuck Heaton is a widely recognized sportswriter, having worked at the Cleveland Plain Dealer for over 50 years. He is also Patricia Heaton's (Debra in Everybody Loves Raymond) father. And coincidentally, Raymond's job in the show is also a sportswriter.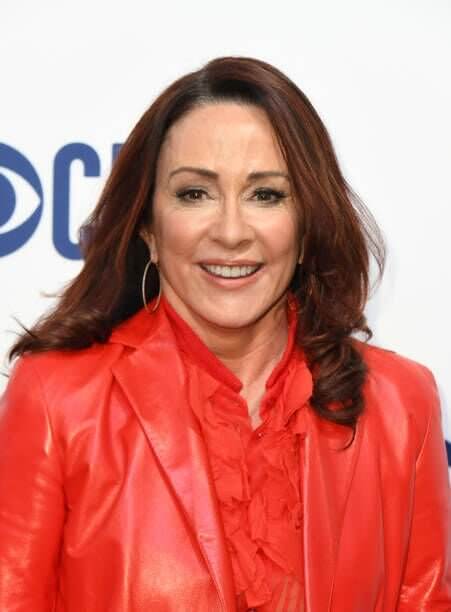 Because of these similarities, it was easy for the writers of the show to sneak in a mention of Patricia's real father while she was talking to her TV husband. In one episode, Debra comments on how Raymond's biggest competitor is likely Chuck Heaton. Did you notice the Easter Egg slipped in there?
Romano's Real Brother Wasn't the Biggest Fan of His TV Bro
While using real-life inspiration clearly paid off for most of the show's lifespan, there were a few things that weren't loved by everyone. For instance, Ray's real brother, Rich, was also a cop during the show's running.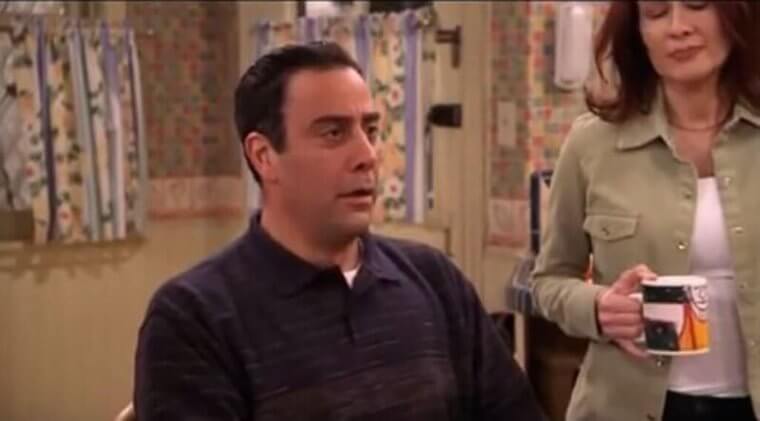 This aligned with Ray's TV brother, Robert, who was a cop, but not always the best one. And Rich would get made fun of by his colleagues for things that happened on the show. Ray once said in an interview: "Well, my brother was – he is a retired cop now, but at the time he would take a lot of stuff from the other cops. They think it's a documentary."
Patricia Heaton Is Apparently Not Such a Great Boss
Patricia Heaton is a successful actress and busy mom, so obviously she needs an assistant to help keep her days running smoothly. But, it seems she may not have the best track record for having staff. In 2009, her former assistant, Jennifer Lee, took Heaton to court over unpaid wages.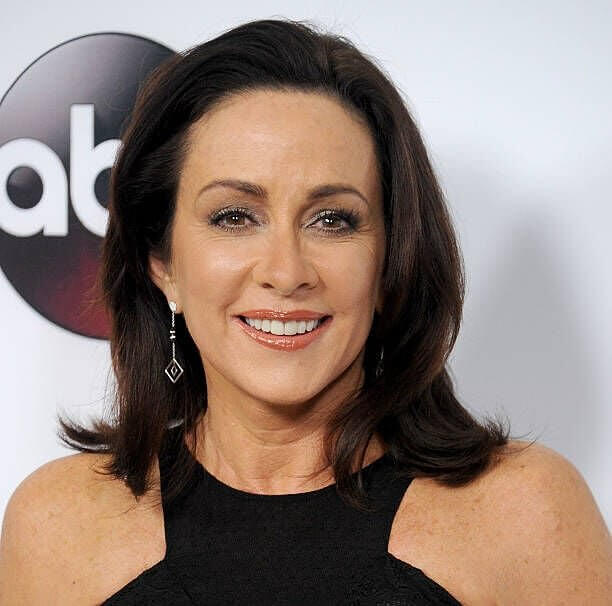 Lee accused Heaton of making her work overtime without paying for it and sued her ex-boss for a total of $7,425. Lee noted in her case that: "If the rich and famous wish to employ individuals to cater to their every need, they must also refrain from violating California's wage and hour laws." Although not much was said about the case by Heaton or her representatives.
We Came Close to Getting A Spin-Off Show About Robert
Robert was the lovable, quirky brother of Raymond. And while each family member had their own special traits that made us love them, Robert held a unique place in the hearts of so many fans.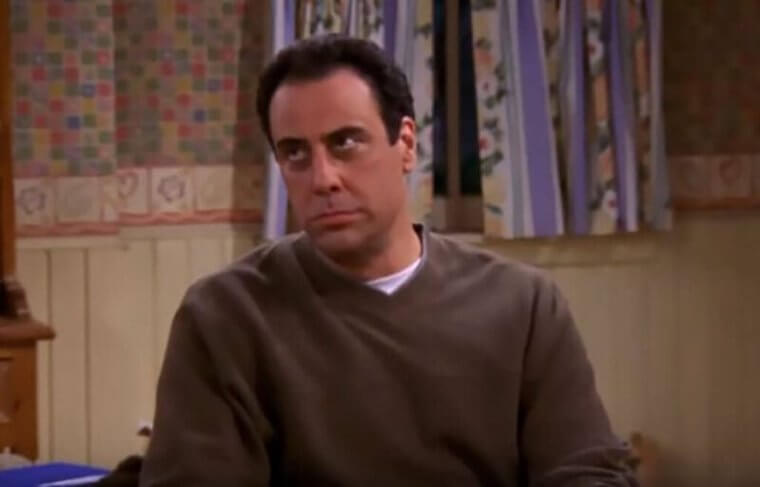 And apparently in the minds of the creators, too, since they came up with a brilliant idea of a spin-off show once Everybody Love Raymond ended. The show was set to follow Robert as he decides to move to Philadelphia and become a gym teacher. Phil Rosenthal pitched the idea to CBS, but unfortunately, a deal couldn't be agreed upon. That would have been some great TV right there.
One of the Sweeten Twins Never Got to See His 20th Birthday
The twins that played the Barone boys on the show were loved by all the cast and fans. We got to watch them grow up - from cute toddlers to mischievous young boys. But sadly, 10 years after the show ended, the Sweeten family lost one of the twins to suicide.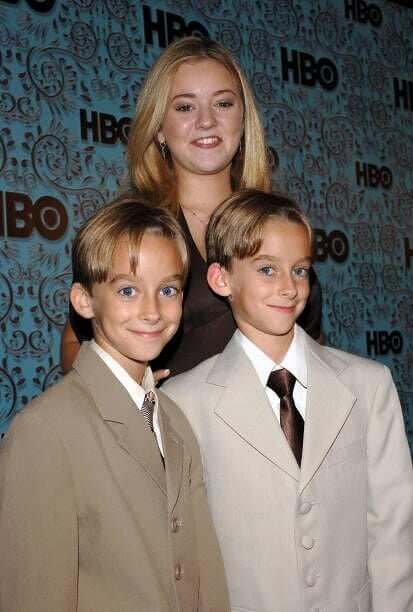 Sawyer Sweeten never seemed to show any signs of depression, and according to family, he was "happy, upbeat and loving." It seems that in the last week of his life there was a shift, but it was too quick for anyone to intervene. Just two weeks before his 20th birthday, Sawyer sadly died from a self-inflicted gunshot wound.
Patricia Heaton Went Through Two Sneaky Pregnancies During the Show
Being an actress comes with many challenges - but perhaps none as hard as having to hide a pregnancy during the filming of a sitcom. Patricia Heaton, who was already the TV mom of three kids, and unlikely to want any more children as Debra, fell pregnant twice while acting on Everybody Loves Raymond.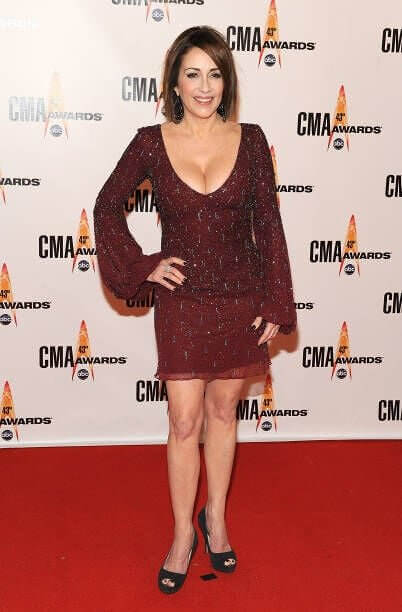 There was no way to write the pregnancies into the show - as some actresses are able to do - so Heaton and the producers had to try and hide them instead. The usual tricks were used, large props in front of Heaton, baggy clothes, clever angles, and such. And they definitely worked! Hardly anyone knew Heaton was pregnant.
Debra Was Almost Played by Maggie Wheeler Instead
Maggie Wheeler is known to fans of Everybody Loves Raymond for playing Lind, a family friend to the Barones. But that wasn't the role she originally auditioned for. She went into the auditions, wanting to play Debra, Raymond's wife. And she almost got the part.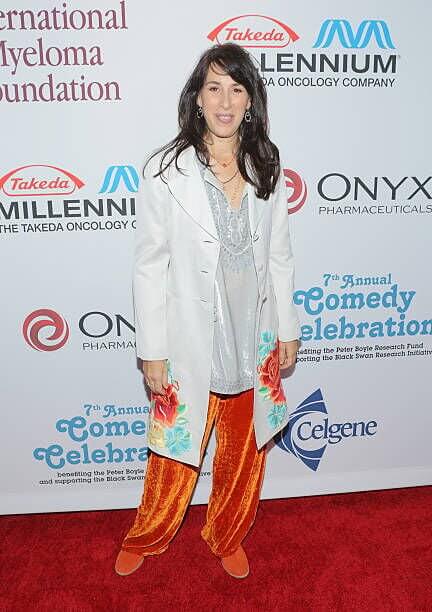 But, CBS staff members found Wheeler too 'ethnic' for the role of Debra and gave that part to Patricia Heaton instead. They didn't want to lose Wheeler for the show, though, and offered her a smaller part - which she accepted. And we're all glad that she did.
Peter Boyle Kept His Cancer Diagnosis Quiet
In 2002, Peter Boyle - who played Frank, Ray and Robert's dad - was diagnosed with cancer. He found out that he had multiple myeloma, but he decided not to tell all of the crew. Instead, he shared the news with his family and only a few cast members.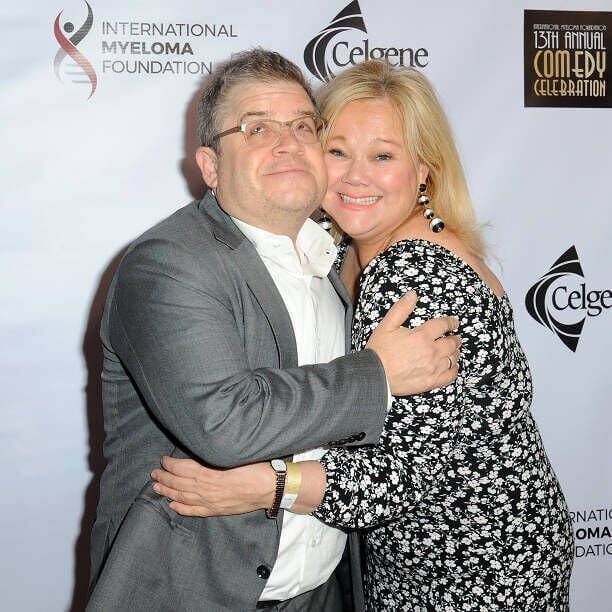 He did open up to his on-screen wife, Doris Roberts, and asked her if she thought that he should tell everyone. She advised him: 'No. They will treat you like a dying man and you don't need that. You need for them to write for you.' And so, Boyle continued on with the show, sadly dying in 2006 at the age of 71.

Doris Roberts Was 'Too Busy' To Want Her Part
Doris Roberts had a successful career in both TV and on stage. When producers asked her to audition for the role of Marie, mom to Raymond and Robert, the star claimed she was too busy. She was busy directing a play and couldn't find the energy to try out for anything else.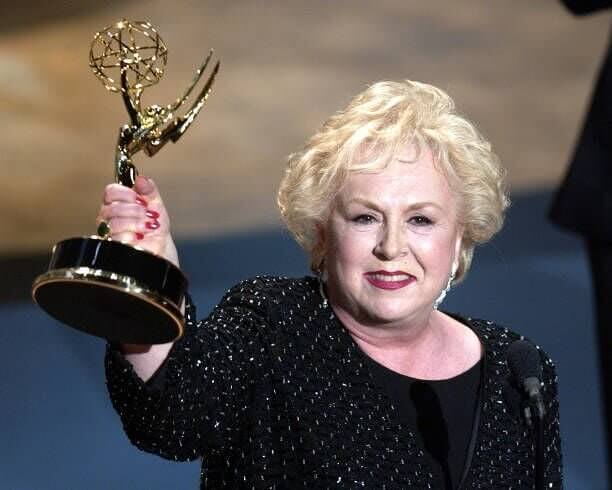 But producers managed to convince her to audition, and even with her busy schedule, she managed to beat hundreds of other actresses for the part. Of course, now we couldn't imagine anybody else as the quick-witted mom Marie that kept everyone in check on Everybody Loves Raymond.
Patricia Heaton Had a Hard Time Letting Go of Her TV Family
In any TV show, the end is inevitable, but when you've been a part of something for nine years it can be extremely hard to end it. Patricia Heaton found the show's ending incredibly emotional, spending much of the finale rehearsals in tears.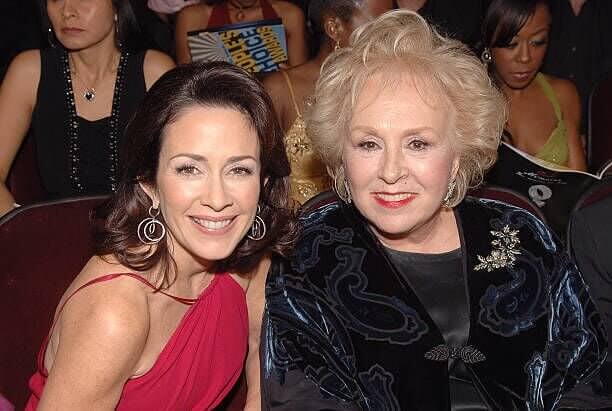 Heaton ended up crying so much about the show coming to an end, that she lost her voice. This meant she couldn't play her part, and because the final episode was set to be filmed in front of a live audience, it had to be delayed until Heaton had her voice back.
Ray Romano Was the Biggest Inspiration
The show was very loosely based on the actual life of Ray Romano. He became the main character, Raymond Barone, a sportswriter living with his wife Debra, young daughter, and twin sons. His parents and policeman brother Robert live right across the street from him.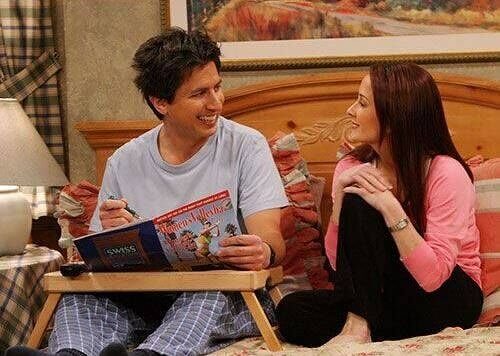 During the show's years, Ray rose to fame and became a household name. He won an Emmy in 2002 for his performance in the show. And he appeared as his character Ray on other shows like Cosby, The King of Queens, The Nanny, and Becker.
There Were Real Arguments On-Set Too
While the entire show's comedy came from family life and often lighthearted arguments, there were some real disputes going on behind the scenes too. A lot of these came from Patricia Heaton and Peter Boyle, who had very different political views from each other.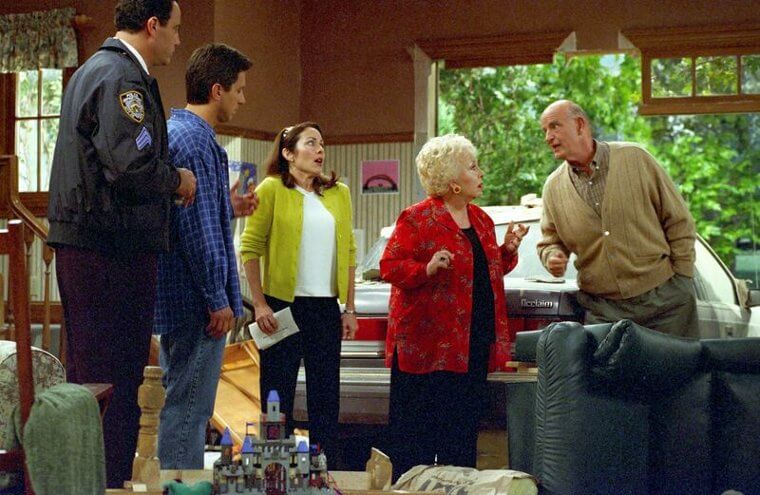 Heaton was quite conservative while Boyle was a lot more liberal. This caused heated debates between the two and often made the rest of the cast quite uncomfortable. But despite this, there was still a family-like love on set, and the entire cast expressed their admiration for Boyle after his death.
Since the Show, Romano Has Continued Working
Since the show ended, Romano has acted in a number of other TV shows and even voiced the fluffy and lovable character, Manny, from the animated Ice Age movies. He appeared on the show Parenthood for three years, and since 2017 he has played Rick in the series Get Shorty.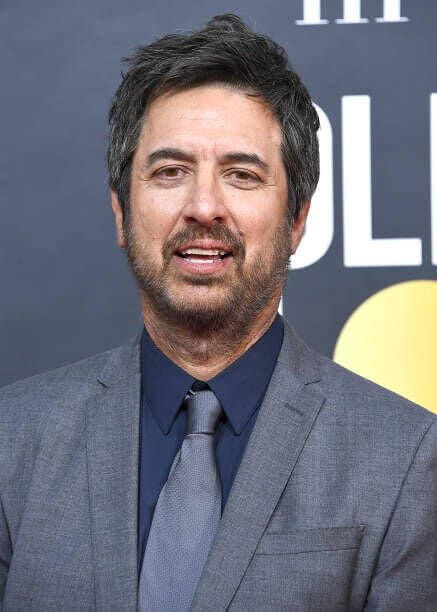 Romano also used his extensive skills to create and star in the show Men of a Certain Age. Other roles that Romano has had include parts in the films The Big Sick and the Netflix crime film The Irishman.

Patricia Heaton Played the Stressed-Out Wife
Debra, Raymond's comical wife, dealing with her in-laws living so close and constantly being around, in her home. Debra is the mom of three, overworked, underappreciated, and stressed out - typical for almost any 90s sitcom wife.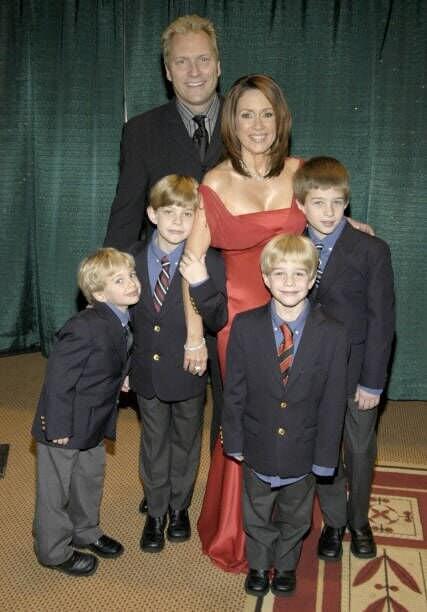 Patricia Heaton skillfully portrayed the character and was nominated for several awards during her time in the show. Heaton won Outstanding Lead Actress In A Comedy Series titles for her role in both 2000 and 2001. Interestingly, even though she only won twice, she was nominated for the same award every year from 1999 to 2005.
After the Show, Patricia Heaton Went on to Play Another Sitcom Mom
When Everybody Love Raymond finished, Patricia Heaton was especially upset. But she soon found another TV family to love and care for. Heaton took on the role of Frankie, mom to the Heck family on The Middle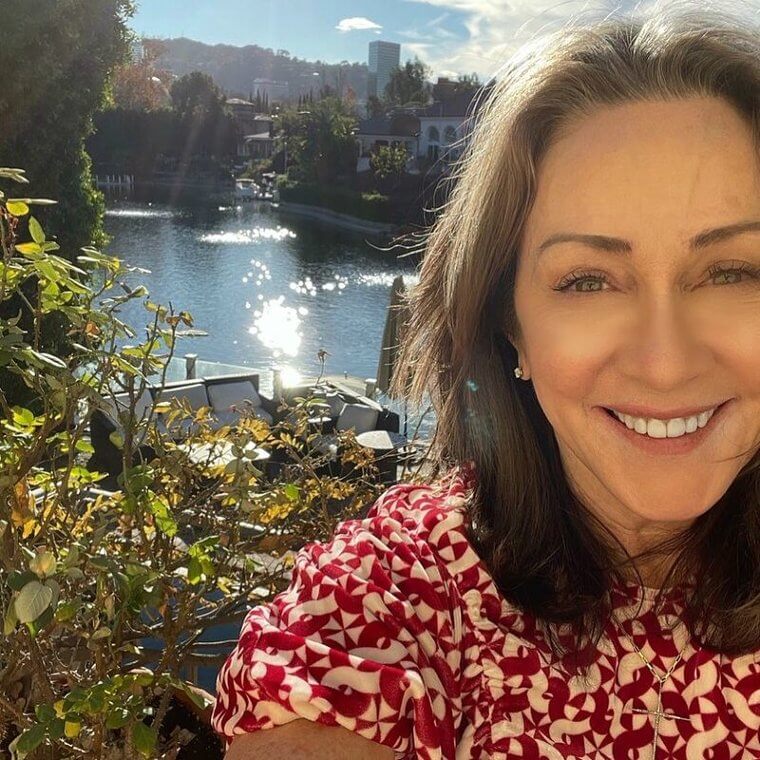 The actress played her new role from 2009 all the way to the show's end in 2018. Since then, she's written a book and used her time and knowledge to work on charities close to her heart. Heaton was also in the series Carol's Second Act between 2019 and 2020.
Brad Garrett Was the Lovable Brother Robert
Brad Garrett came on to the show as Robert Barone, Raymond's taller, quirkier older brother. The character was very loosely based on Ray's real cop brother, but Garrett gave Robert his very own touch.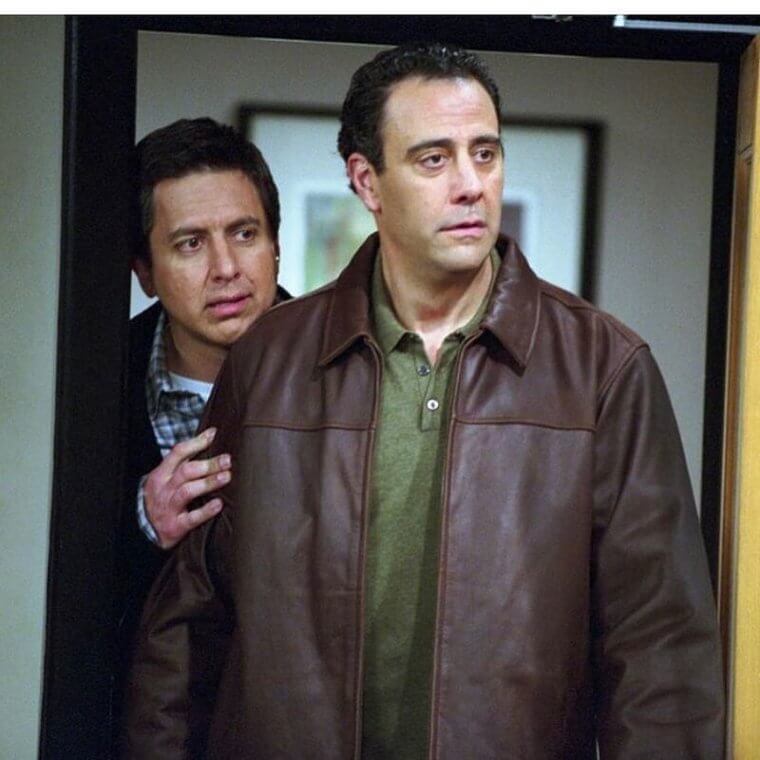 Poor Robert did take a while to find his way in life. The show started with Robert living with his parents and really battling in his love life. But throughout the years, Amy came into the picture and Robert finally found the love and life he deserved.
We Continued to Enjoy Garrett's Humor on Our Screens After Everybody Loves Raymond
The end of Everybody Loves Raymond was far from the end of Brad Garrett's sitcom career. He was nominated for an Emmy award for his role in the TV show Gleason. And then he brightened up our screens again in his part in the sitcom Til Death.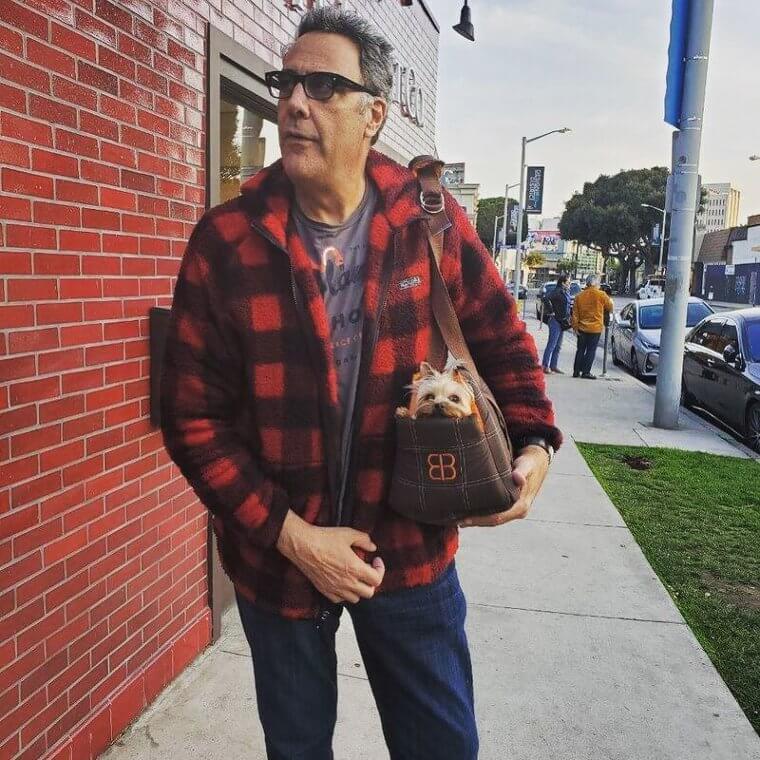 Garrett also lent his voice to quite a number of animated favorites. Including Ratatouille, Tangled, and Finding Nemo. Personally, Garrett's love life was almost as unlucky as his character's. His first marriage ended, and he felt like he had failed. But he soon found love again and got engaged to his girlfriend IsaBeall Quella.
Doris Roberts Gave Us the Overbearing, Yet Loving Mom, Marie
The Barone family just wouldn't have been the same without the intrusive, controlling, and overbearing mother, Marie. She lived right across the road from Raymond and his family and kept all of her guys in check. And Doris Roberts did the character absolute justice.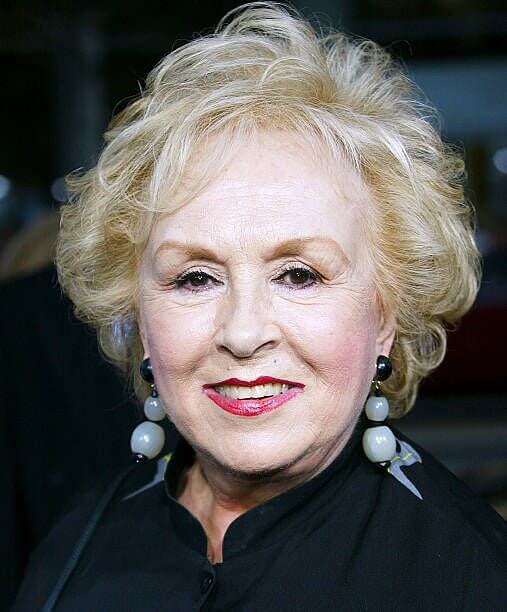 There were many times that Doris completely stole the show with her quick wit and unfiltered comments. She had no boundaries when it came to her children, something Debra had to learn to live with in the show.

Sadly, Doris Passed Away in 2016
Roberts had an incredibly successful career, spanning over six decades. She spent most of her adult life starring in movies and TV films and made a fantastic name for herself. During her career, Roberts won five Emmy Awards and a Screen Actors Guild award.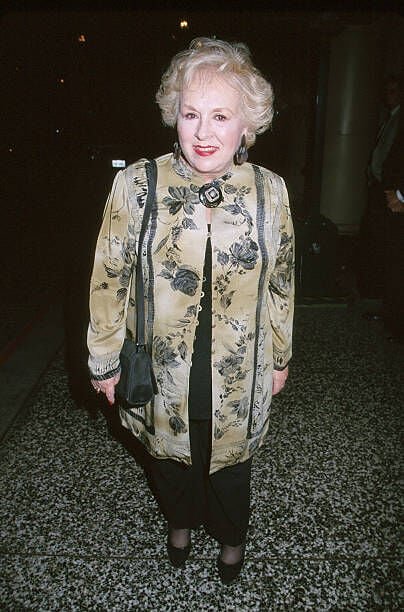 After the show ended, Roberts went on to appear in a few more movies and shows, including Mrs. Miracle and Madea's Witness Protection. In April 2016, Doris passed away at the age of 90.
And Marie's Husband Was Played by Peter Boyle
The other half of the Barone parents was Frank. This sarcastic Army veteran seemed stubborn and hard-headed, but the show would have lost a certain spark without him. He gave his wife plenty of grief and claimed he only married her for her cooking, but we're sure there was real love there.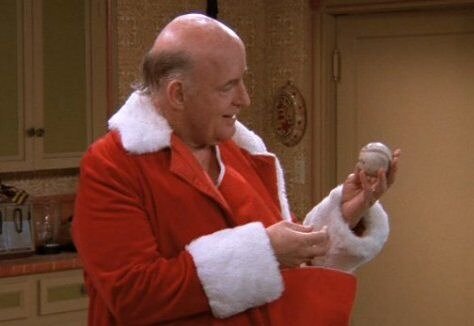 Frank and Marie had a special kind of marriage - one you'd only expect from a couple who have been together for so long. As in one episode, Marie says "We've been married 46 years. We've seen the lows, and we've seen the highs." To which Frank replies: "What day was the high?"
The World Also Lost Peter Boyle in 2006
In 2002, Boyle was diagnosed with bone cancer. He continued to act in the show and never let his cancer stop his career. But after the show ended in 2005, there wasn't much time left for Boyle, sadly.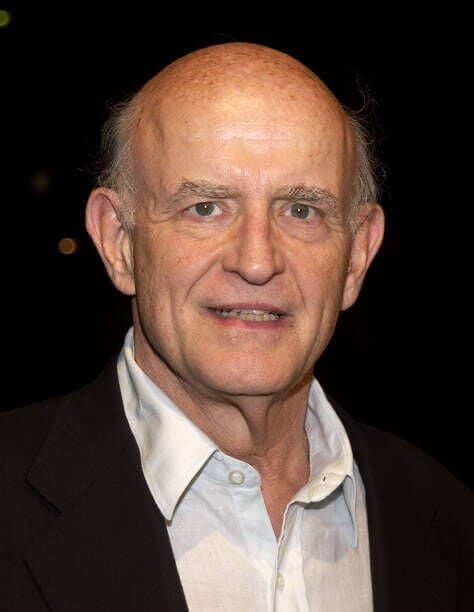 The actor did have a part in the film All Roads Lead Home, but this was only released in 2008, posthumously. Peter Boyle passed away in 2006 from cancer and heart disease. He was 71, and while the world lost a great actor, he had spent his years well.
Madylin Sweeten Was the Oldest Barone Grandchild
The eldest child, only granddaughter, and only niece in the family, Ally Barone was also named after one of Romano's children - daughter Ally Romano. In the show, Ally is a sweet young girl, but can also be stubborn just like her grandad.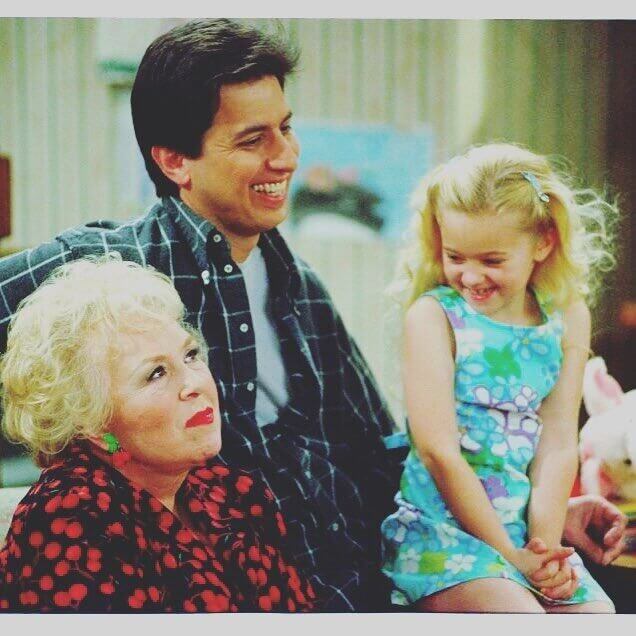 The show sees Ally go from childhood to early teen years. She grows up gracefully both in the show and in real life. Madylin Sweeten, the actress who plays the character, is both the on-screen and real-life sister of the twin brothers who play Raymond and Debra's sons. 

Today, Madylin Sweeten Spends More Time on Stage Than In Front of Cameras
After the show, Madylin went on to continue acting. She had parts in TV shows like Grey's Anatomy and Lucifer. Her voice was also used in the animated film Toy Story 2. But Madylin's main passion seems to be the stage.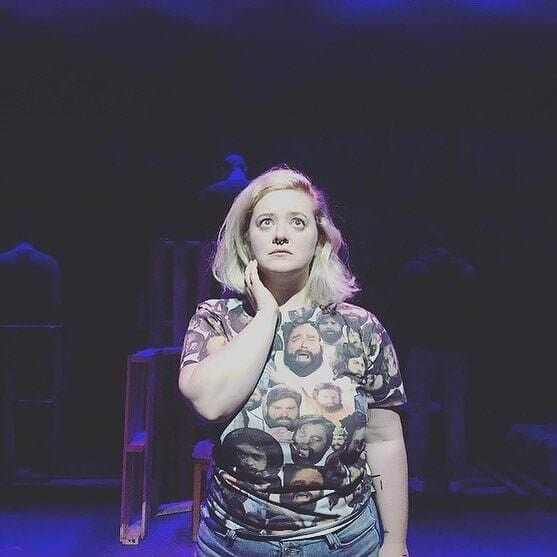 She's done a lot of theater work and met her husband while working on stage. Madylin is now happily married, living a very full and satisfying life - entering her 30s she seems ready to take on a brand-new chapter.
Sullivan Sweeten Was One of The Twins Boys on The Show
The Barone boys were played by the Sullivan twins, who were also the real-life brothers of Madylin Sweeten (Ally Barone). Sullivan played the character of Michael Barone, twin brother of (his real twin) Geoffrey.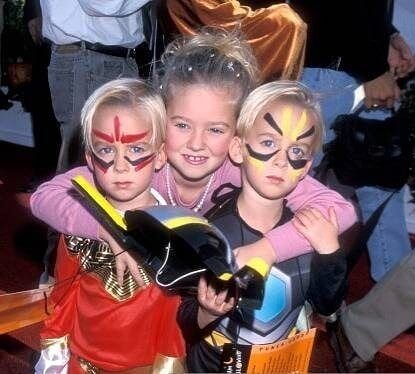 The boys make the perfect twin pair addition to the Barone family, although it's not easy to tell them apart. Their adventures on the show are basically always together, and often characters need to ask the boys to put up their hands to tell who is who.
Sullivan Is Now Hardly Seen and Lives a Private Life
Sullivan isn't really on any social media platforms, and not much is known about what he's been doing since the show ended. He does feature on his sister's social media from time to time, but otherwise, he lives a private life.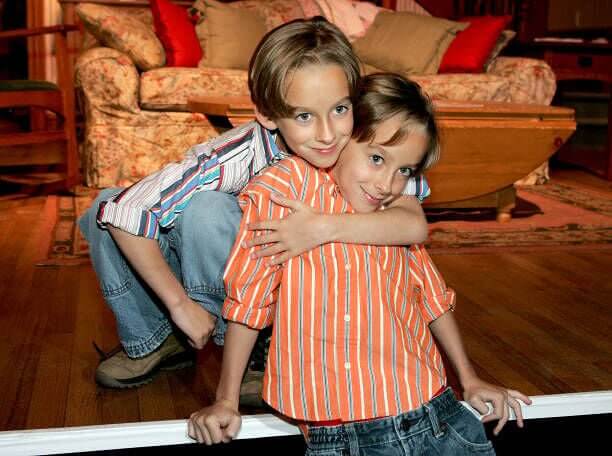 There were a few small roles that Sullivan played with his brother after Everybody Loves Raymond, but once the boys reached adolescence, they weren't seen as much. After losing his twin brother in 2015
Sawyer Sweeten Was the Other Twin Boy on the Show
Opposite his twin Sullivan as Michael, Sawyer Sweeten played Geoffrey. The boys, as we mentioned, were hard to tell apart. They spent all nine years of the show's running entertaining the cast and viewers in ways only young boys can.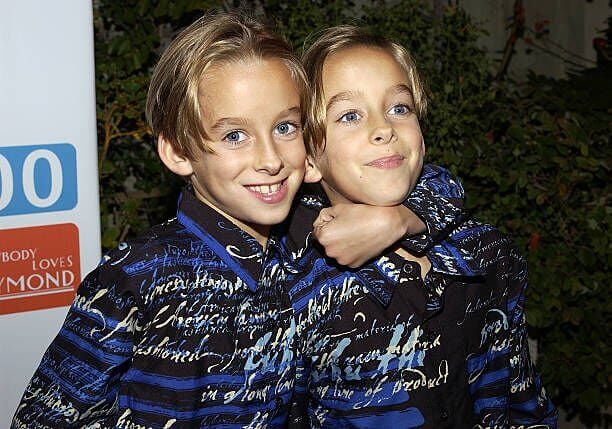 While the kids didn't appear in all of the episodes, Sawyer was a big part of the show's dynamic, as was his brother. It's amazing to see the twins grow from toddlers into 10-year-olds as the show progresses.
Sawyer Sweeten Committed Suicide in 2015
Sawyer Sweeten's life came to a tragic end when he was just 19 years old. The young actor's family didn't notice any depression in him and were extremely shocked when he took his own life. Both his real family, and those who played his TV family were heartbroken when they lost him.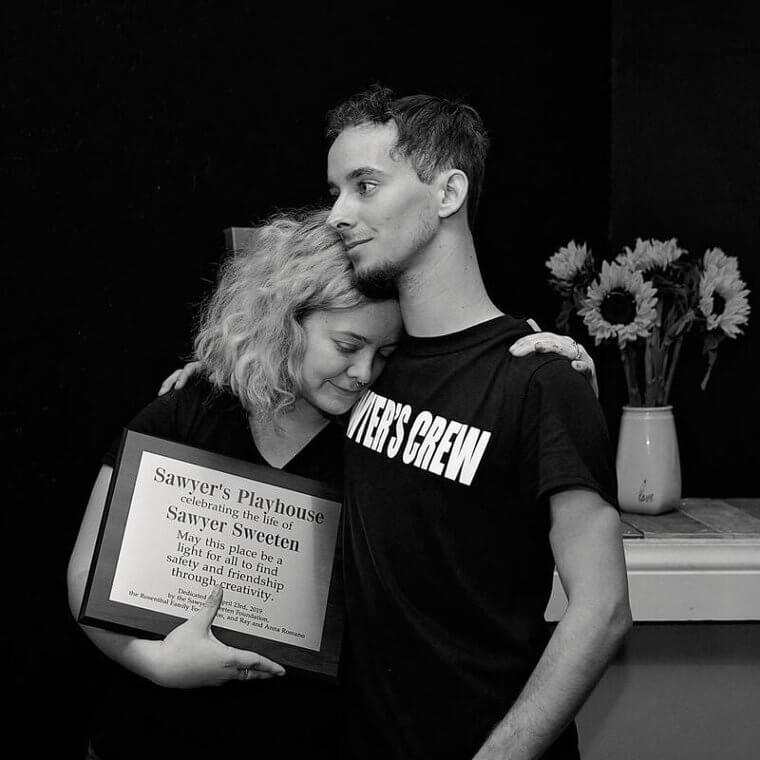 Four years after Sawyer died, his sister and twin brother opened a theater in his honor. There isn't much information on why Sawyer felt the need to prematurely end his promising life, but we can tell that everyone close to him took it quite hard.
Peter Boyle Was in The Perfect Mood for His Audition
When Peter Boyle auditioned for the role of the salty dad, Frank Barone, he needed to portray a certain element of 'grumpy old man.' Lucky for him, his day allowed for exactly the right kind of mood to help soar through his audition.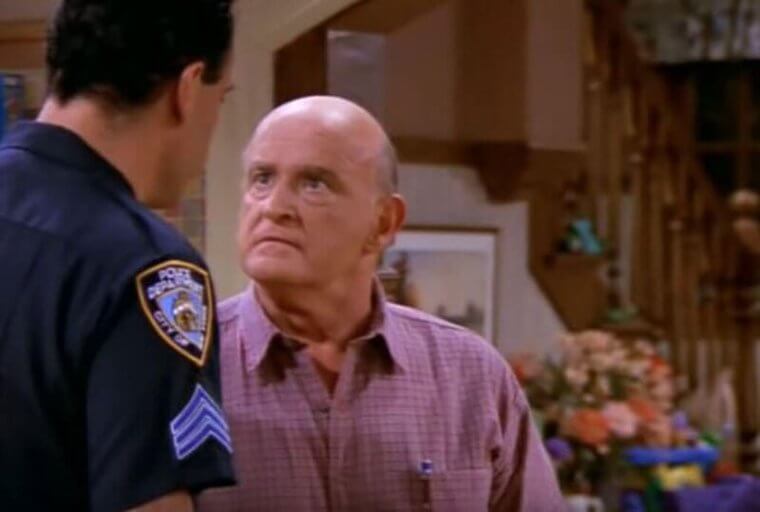 Peter had to deal with no parking spots in sight, entering the wrong building, and battling to get into the studio - all before he tried out for the role. That mood combined with his superb acting skills helped Boyle secure the role that we all grew to love him for.
Monica Horan Was the Show Creator's Wife and Amy on the Show
Best friend to Debra, Amy came into the show and stole big ol' Robert's heart. Their relationship was quite an on-again-off-again affair, but eventually, the pair were wed, and found a rocky but also surprisingly solid happily ever after.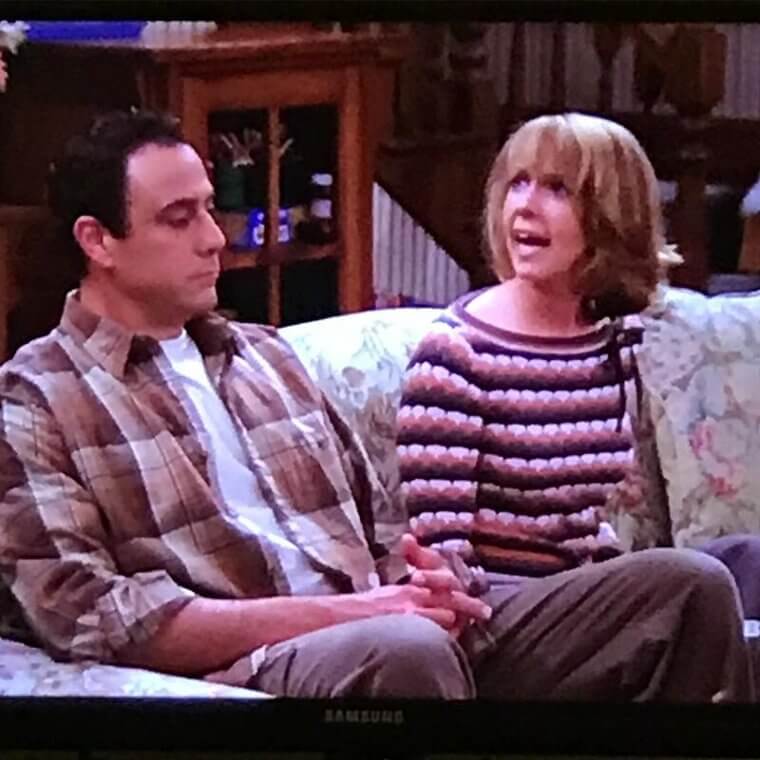 Amy and Robert's families didn't get on, and after their wedding, the couple had to move in with Robert's parents. So things weren't always rosy - but we did get to see them move into their very own apartment before the show ended, and Amy was clearly just what Robert needed.
Monica Went on To Play Small Parts in Other Shows
Horan is also the wife of Everybody Loves Raymond creator Phil Rosenthal (remember, she's the other half of many of the real-life arguments that offered inspiration for the show). They've been married since 1990 and share two children.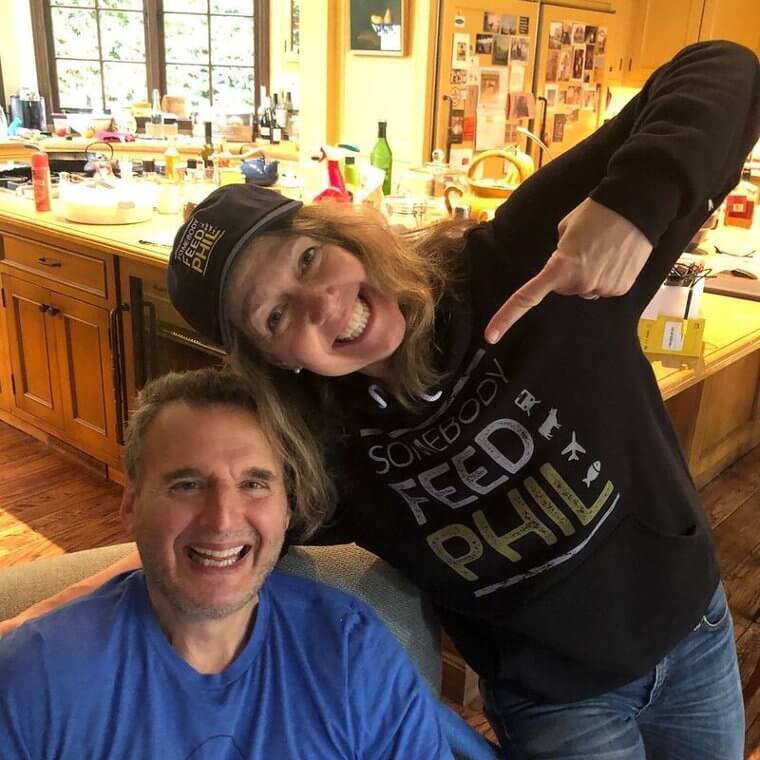 Since the show ended, Horan hasn't done too much more acting. But she did appear in episodes of shows like Enlightened, The Bold and the Beautiful, The Middle (with former co-star Patricia Heaton) and Better Things.
Eventually, There Were No More Ideas to Keep the Show Going
Rosenthal once said in an interview that he would tell his writers and actors: 'Go home, get in a fight with your wife, and come back in and tell me about it.' This would fuel new ideas for the show and help them create more episodes. But it couldn't go on forever, marriages wouldn't have lasted.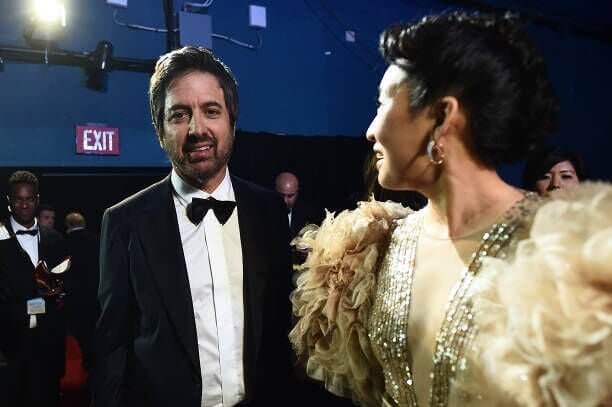 After nine years of running, the writers and actors were running out of new ideas. The decision was made to finish the show while they were still on top, rather than run dry and end on a low note. As sad as it was to see the show end in 2005, no one can say that it ever got boring or tired.

Ray's Big Break Came on The Late Show With David Letterman
Ray Romano was doing stand-up comedy before he got the iconic role of Raymond in Everybody Loves Raymond. But this wasn't exactly paying the bills, so he had to supplement his income by working as a futon delivery man as well.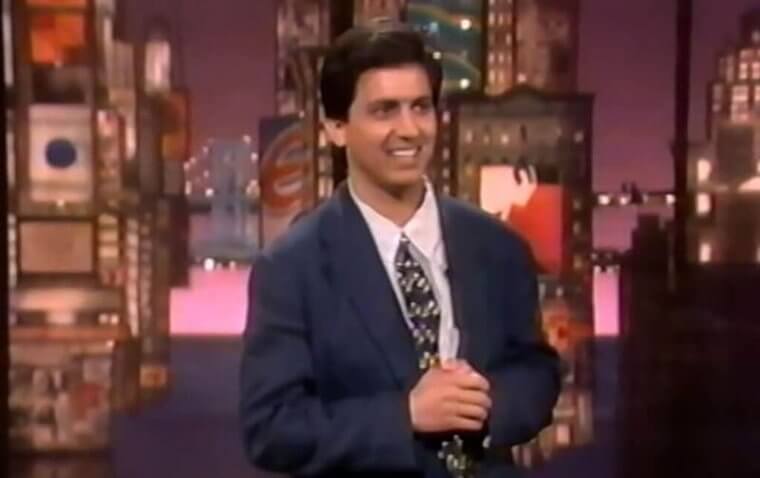 Ray had been doing stand up for 12 years while waiting for his big break. And then finally he got it - in the form of an invitation to do a set on The Late Show with David Letterman. This is where Ray really got to showcase his skills, and he impressed Letterman's company so much that they called him up afterward saying that they wanted to do a show.