Many of us haven't seen an inside of a prison as real inmates (hopefully!). But we see them in the media - stuffy cells, terrible food, grey interior - what could be worse? You may be surprised at some of these next prisons. From extremely luxurious jails, more comfortable than your apartment to dangerous prisons where inmates fear for their lives. These are some of the best and worst prisons around the world and the dark secrets that lay hidden in them.
Black Dolphin Prison, Russia
The list begins in Hell with this prison. Black Dolphin prison in Russia is named after a statue of a black dolphin outside the facility. Despite its benign name, the prison houses the worst of humanity in the form of the most dangerous serial killers, molesters, and cannibals, locked up under one roof.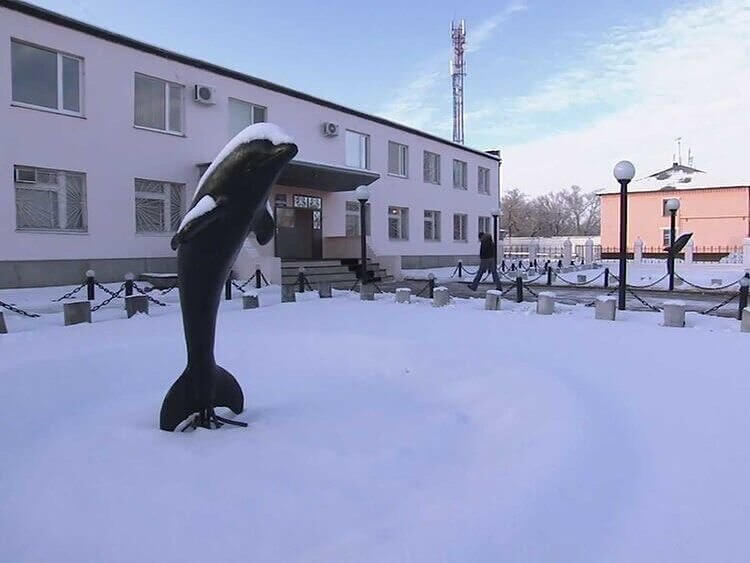 This prison holds inmates with an average of five murders each under their belt. These notorious prisoners are treated with the same brutality they are capable of. The violent techniques used include blindfolding prisoners, denying inmates food, rest, and sleep, and driving them to near-death conditions. Many believe that the only way to escape Black Dolphin is to die. As you will see, horrific prisons are spread far and wide.

Bang Kwang Prison, Bangkok
Bang Kwang Prison is ominously known as the place where prisoners are sent to die. This prison has housed a whopping 4000 inmates with 700 of them on death row since 2009. Having most of the prison population on death row is bound to be gloomy and depressing.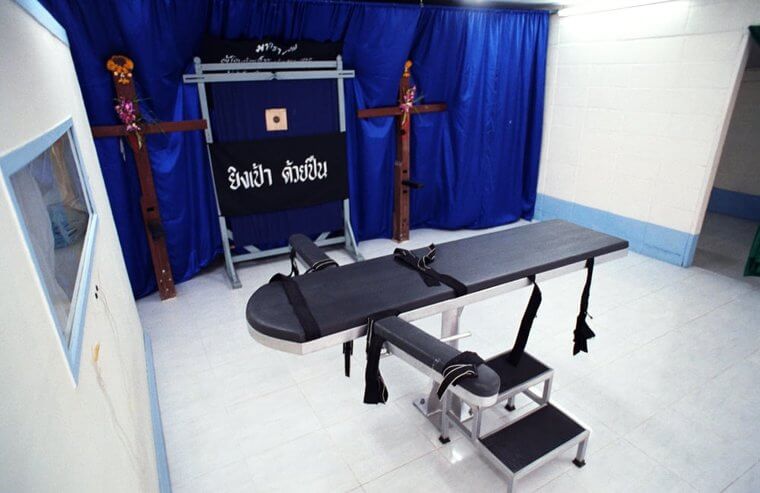 This prison makes inmates wear leg irons for the first three months of their stay, not the most luxurious thing in the world. Furthermore, they are given only one measly bowl of rice soup per day to sustain themselves. The Bang Kwang prison has been known to execute prisoners through shooting until Thailand stitched to lethal injection executions in 2003.
US Penitentiary Administrative Maximum Security Facility, Florence, Colorado
One of the most brutal prisons in the US, the United States Penitentiary Administrative Maximum Facility is not the ideal place to be for wrongdoers. This supermax prison is referred to as Alcatraz of the Rockies due to its harsh practices and notorious inmates.
This establishment has housed some of the most well-known inmates including major Al-Qaeda operatives, the Boston bomber Dzhokhar Tsarnaev, cartel members, and double agents. The prison is also known for being highly overcrowded and violent. The inmates in this prison barely get the chance to see daylight.
San Pedro Prison, Bolivia
There's a reason why this Bolivian prison has made headlines and attracted tourists from all over the globe. The San Pedro prison is a correctional facility like no other with inmates forming communities and living a comfortable lifestyle. While it may not be luxurious when it comes to amenities, San Pedro Prison provides inmates the biggest luxury of all – freedom.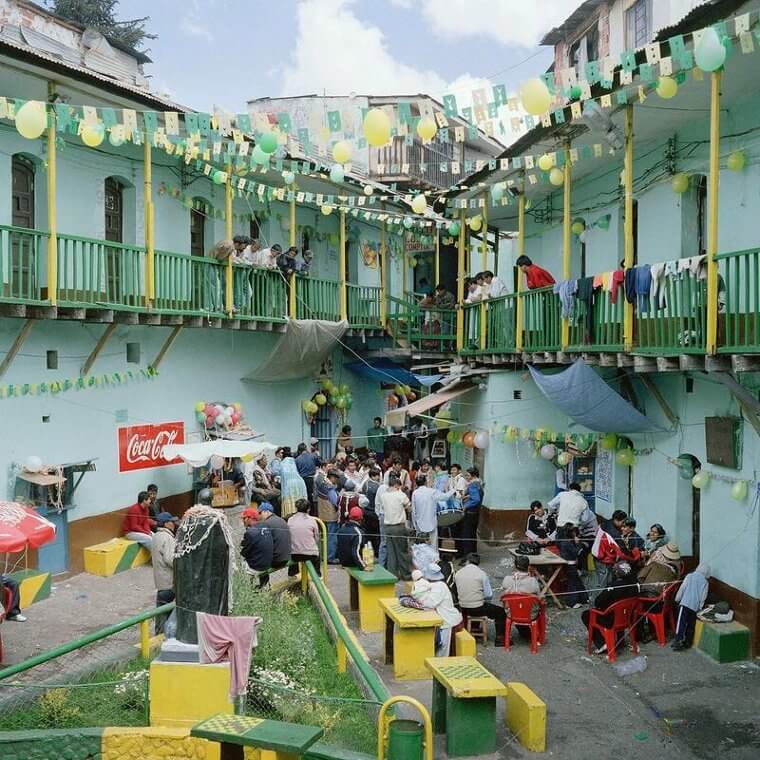 Prisoners are free to make their own rules and regulations, choose their leaders, and form families within the prison. When viewed in that light, San Pedro Prison is more like a neighborhood than a high-security prison. Some may think that defeats the purpose of prison but many believe this might give prisoners a better chance at rehabilitation.
Hoeryong Concentration Camp, North Korea
Any prison in North Korea is bound to be ominous and the Hoeryong Concentration Camp is no different as this North Korean prison is a completely isolated facility that is shrouded in mystery, much like the country it's in. It is known that the prison holds 50,000 prisoners with crimes ranging from being traitorous to the government to being politically unreliable.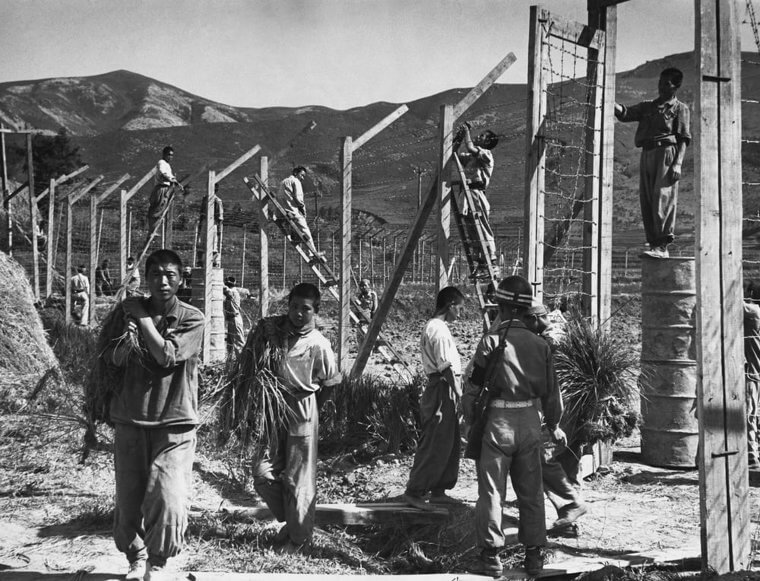 Inmates get a one-way ticket to the prison as there is no chance of being released. A former guard o the prison disclosed that prisoners resembled skeletons as they are continually subjected to water and kneeling torture. Some horrifying reports of human experimentation have also been unearthed.
California Prison, USA
California Prison comes under one of the most luxurious prisons in America. The prison managed to monetize their unused jail originally built in 2000. Acting more like a hotel than a prison, this facility charges interested inmates an exorbitant amount of $155 per night for a new jail cell.
The California Prison is nothing like the dull and dingy place you would imagine it to be. Inmates get to enjoy an HDTV screen, gaming tables, lavish bathrooms, showers, and a fairly comfortable bed. It has a capacity of 96 prisoners. However, it only houses those who are lucky enough to be charged with minor offenses with prior judicial approval.
Gitarama Prison, Rwanda
When 7,000 people with violent tendencies are crammed into a small space, there's bound to be trouble. Gitarama Prison in Rwanda is known for being highly overcrowded with prisoners being forced to stand as there's no space for laying down or sitting.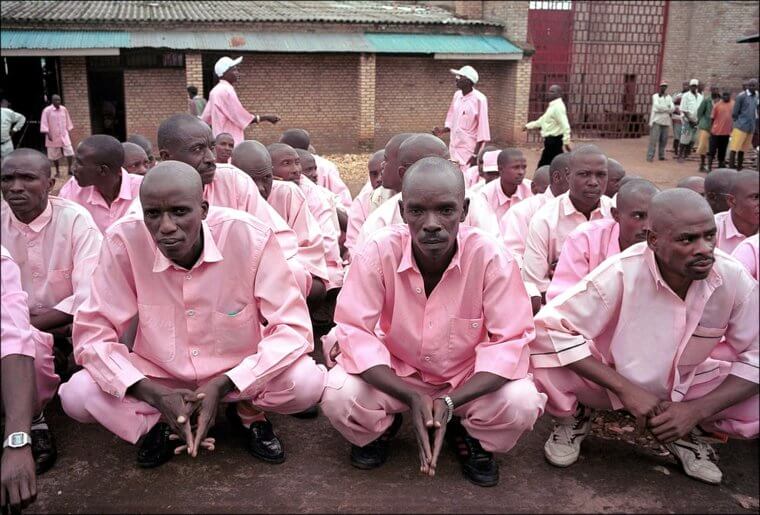 According to an exposé on the prison by Medecins Sans Frontieres, the prisoners there have a very short lifespan, and one in eight dies in just nine months of being there. This inhumane facility mainly holds murderers. Tragically, the commander from the prison has admitted that some of the prisoners may be wrongly convicted.

La Modelo, Colombia
La Modelo is known for being a highly dangerous prison where violent fights are a frequent occurrence. With left-wing rebels and right-wing paramilitaries under the same roof, there's bound to be some friction. In this prison, inmates have easy access to weapons including guns and even grenades.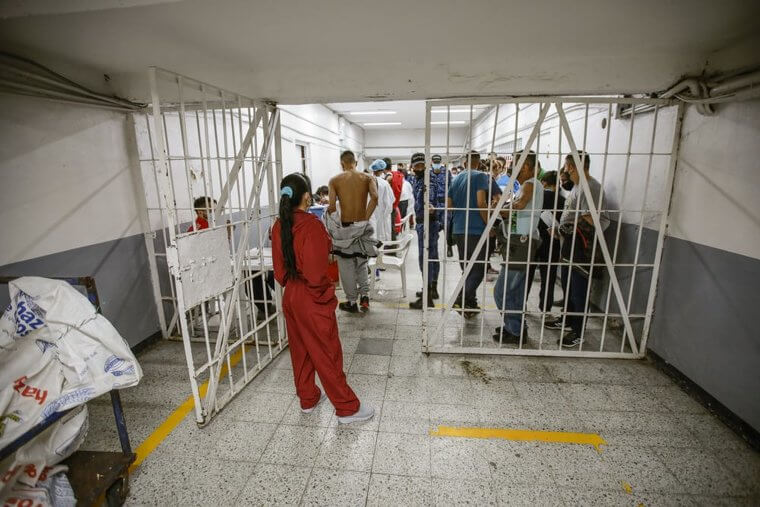 With armed inmates having conflicting views, bloodshed is common. However, one of the worst cases happened on April 27th, 2000, when 25 people died in the prison as a result of an altercation. Recently, the dismembered remains of 100 prisoners and visitors were reported to be found in the prison's drain pipes. Not all hope is lost in the judicial system, as you're about to see.

HMP Berwyn Prison, UK
Inmates of the HMP Berwyn Prison in the UK get luxuries that other convicted criminals can only dream of. From a phone and laptop to a dedicated shower in their jail cell, this prison is surely a comfortable place to be. The large prison holds up to 2,100 inmates at a time who are referred to as "men".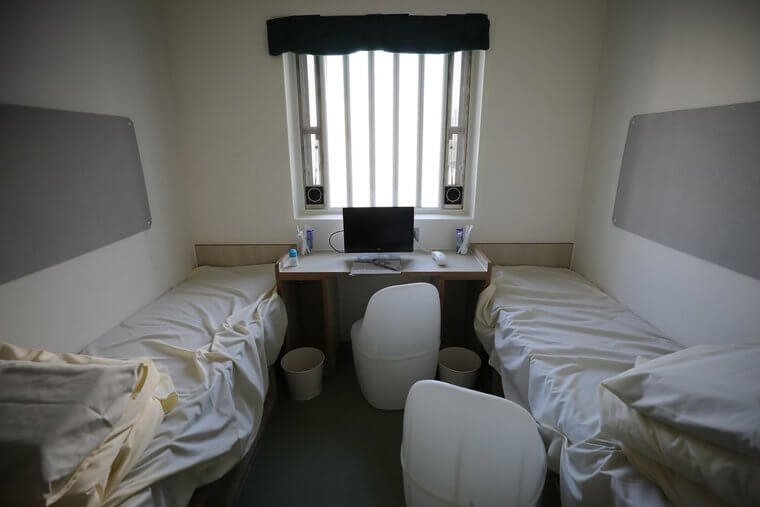 The men are given considerable privacy and guards even have the courtesy to knock before they enter their rooms. Prisoners can use their laptop for day to day tasks such as ordering meals, arranging visits, shopping, and studying.
Rikers Island, The Bronx, New York City
Rikers Island is a highly well-known facility that is infamous for its notorious criminals and questionable practices. Located in New York, this prison has seen increasing violence in recent years. Just in 2015, the prison reported more than 9,000 assaults.

The prison has never had a clean slate in the past either and has faced many court appeals over the rate of violence and illegal practices. From strip searches to using inmates as enforcers, the government launched a federal investigation on Rikers after systematic abuse allegations.
Sabaneta Prison, Maracaibo, Venezuela
In a country with the world's second-highest homicide rate, the prisons are bound to be a terrifying place. The Sabneta Prison is home to 3,700 of the most violent convicts in Venezuela, packed into a prison with the capacity to house 700. The prison is not only overcrowded, but it is also highly dangerous, unhygienic, and neglected by the government.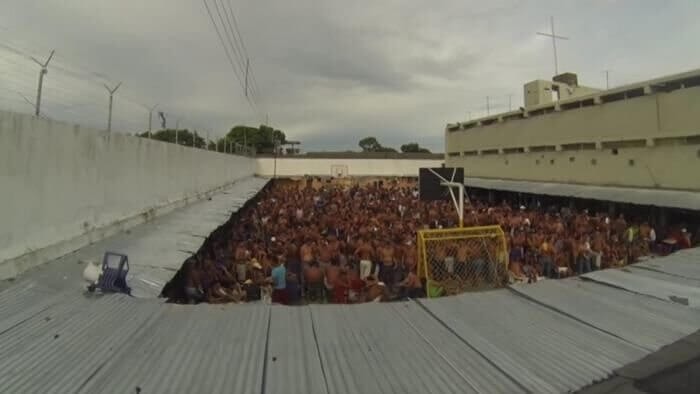 There are 150 prisoners for each guard which makes it quite difficult to maintain order. This is probably why most prisons in Venezuela are actually run by armed prisoners. As the guards have no control over them, the prisoners form their own gangs and hierarchies. The horrible conditions have led to many riots that mostly end in bloodshed.
Justice Center Leoben, Austria
Located amid the picturesque landscapes of Austria, the Justice Center Leoben seems more like a getaway than a prison. The prison is made for non-violent offenders and provides inmates with a cell, kitchen area, bathroom, and TV.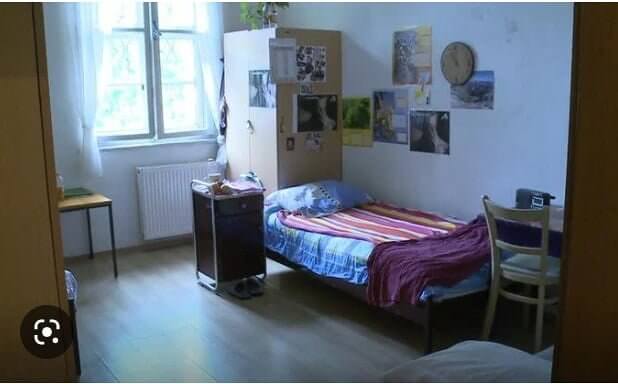 If that wasn't enough, the facility also holds a fully-equipped gym, a refreshment area for outdoor activities, and a full basketball court. Basically, everything one needs to live a highly comfortable life. Not exactly the formidable prison environment you see in movies!
Petak Island Prison, Vologda, Russia
Petak Island is a Russian Prison that rivals the infamous Alcatraz prison in America. This prison is known to hold some of the most violent offenders in Russia who are subjected to some of the most extreme conditions. With no proper facilities, 22.5-hour lockdowns per day, solitary confinement, and crippling isolation, Petak Island is truly hell on Earth.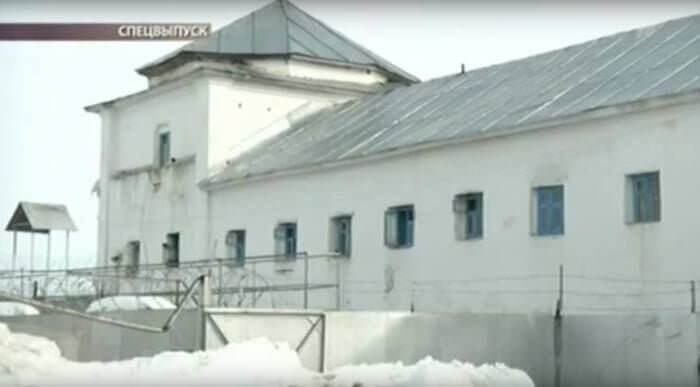 According to a prison psychologist, Petak Island completely destroys people and takes their personalities away from them. The isolation is made even worse as the inmates can only have two visits per year. Due to inadequate bathroom facilities, most inmates are known to have tuberculosis. You can breathe a sigh of relief, as the remainder of the list shows that not all prisons are Hell on earth.
La Catedral, Colombia
La Catedral in Colombia is notorious for being built by the wildly popular drug kingpin, Pablo Escobar, to stay safe from all his enemies. True to Escobar's extravagant style, the prison is built on top of foggy mountains and contains all the luxuries one could ever wish for.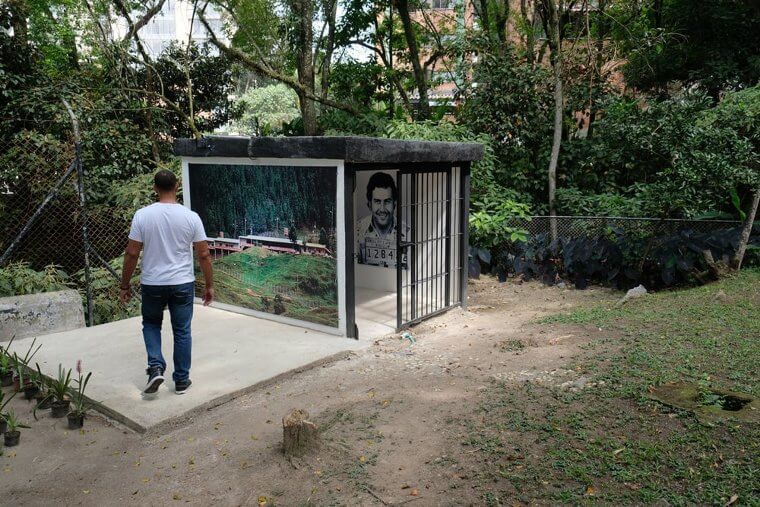 The prison is known to have a jacuzzi, a football field, a waterfall, an expensive menu, and much more. The extravagant life of the inmates and the facilities in this prison has led to the prison being called "Hotel Escobar" or "Club Medellin". Evidently, this glorified prison was more of a fortress for Escobar than a correctional facility to keep him locked in.

Otago Corrections Facility, New Zealand
The Otago corrections facility located in New Zealand focuses on rehabilitation through learning and skill-building. This is an approach that is rarely followed in prisons around the world. Many believe that violence breeds more violence and the Otago prison battles wrongdoings by educating the inmates.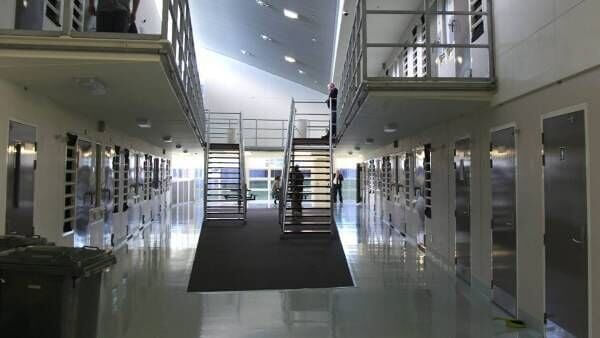 While security is tight, prisoners get their own cell rooms with comfortable amenities. Inmates can attend classes on dairy farming, cooking, light building, and other useful skills. This prison has managed to turn itself into a factory that promotes productivity and strives to make inmates functioning members of society instead of ostracising them.
JVA Fuhlsbuettel Prison, Germany
As one of the oldest prisons on the list, the JVA was built in 1879 and is located in Germany. It is also known as Santa Fu and had seen some major changes in 2010 when the facility was completely revamped. The prison's interior consists of large rooms with wood-like doors that give chalet vibes.

The prison has a conference room and a recording room and prisoners get to enjoy their own private bathroom with running showers. Not only do prisoners get three meals a day, but they also get to enjoy dancing and entertainment in the conference rooms. However, due to its luxuries, the prison has seen a few escapes in its lifetime.
HMP Addiewell, Scotland
Taking a step away from the violence and brutality practiced in other prisons, Her Majesty's Prison in Scotland is a primarily learning-based prison facility. The facility focuses heavily on skill-building by giving each inmate 40 hours a week to learn new skills.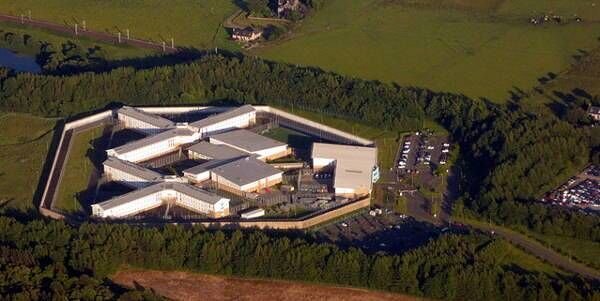 The objective of this prison is to make prisoners functioning members of society by acting as a rehabilitative guide. The prison experience hopes to make the transition from inmate to civilian much easier and more transformative. Each inmate in this prison is well taken care of, mentally and physically.
Bastøy Prison, Norway
Norway is not only a country with stunning landscapes but it is also home to some of the most luxurious prisons in the world. One of those prisons is the Bastøy Prison. This luxury prison holds only 100 inmates who reside comfortably within its confines.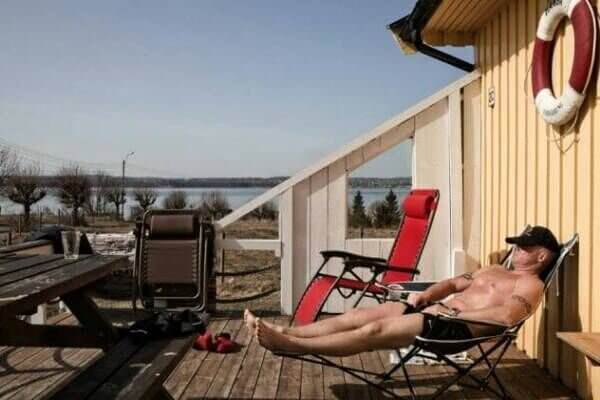 Despite being a maximum-security prison, each inmate gets the freedom of having their own private room. Prisoners can enjoy a variety of fun activities include horse riding, skiing, tennis, and fishing. According to former inmates, this is more of a vocational facility than an actual prison. The facility is located on a picturesque island which only adds to its appeal.

Disturbing Facts About Prisons and Dungeons Around the World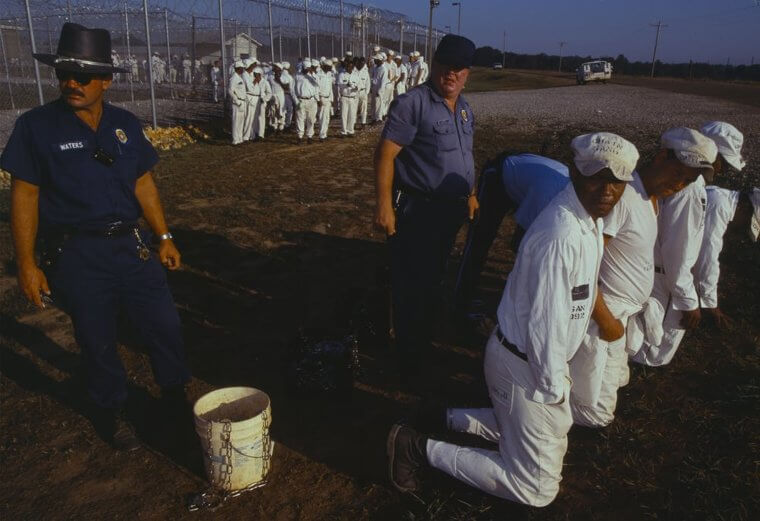 Prisons have been around for as long as human civilization. When people started implementing law and order, those who disobeyed them were punished. One of the punishments was to confine them to a place where they were cut off from the rest of the world, and that's how prisons came into existence. Below is a list of some of the most brutal prisons around the world.
The Famous Alcatraz Federal Penitentiary
It is hard for a place like a prison to become so famous that it eventually turns into a tourist attraction that people come to visit from far and wide. Well, the famous Alcatraz Federal Penitentiary has achieved this status. This prison is located on a tiny island in San Francisco Bay.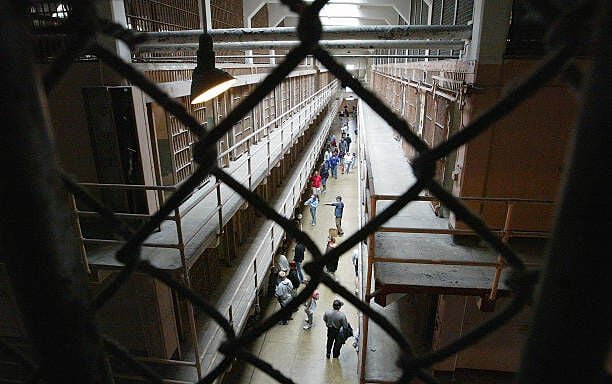 This prison has the legacy to be the home of some of the most wanted criminals in America. Criminals like Al Capone and Machine Gun Kelly have spent their sentences behind its bars. It's famous for its location, which has prevented criminals from escaping. Yet still, 36 people have tried to escape, and only three were successful in their attempts.
The Man Who Succeeded
The reason why the biggest and the most dangerous criminals were sent to the Alcatraz Federal Penitentiary is that it was nearly impossible to escape its premises. A prisoner would only leave once their sentence was over. Swimming across the waters was the only option and one man tested his luck and succeeded.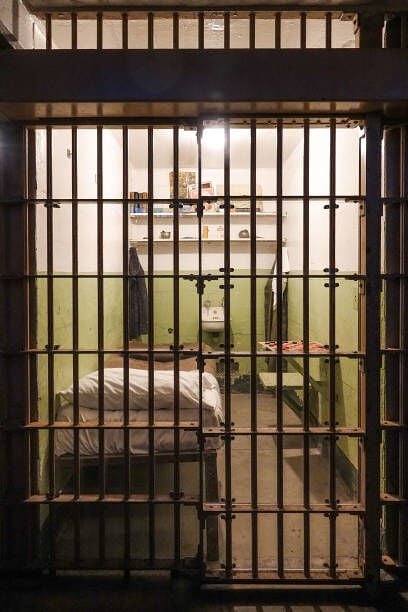 A convicted bank robber by the name of John Paul Scott became the only man in history who managed to swim across the waters and make it to the land alive. In 1962, Scott, along with a partner, managed to break free from the kitchen. While his partner couldn't make it, Scott actually reached the land but was recaptured.
The Infamous Tower of London
Next on the list of some of the most famous prisons in the world is the Tower of London. Located in London, United Kingdom, this prison has been home to many people who were in the bad books of the English ruling class.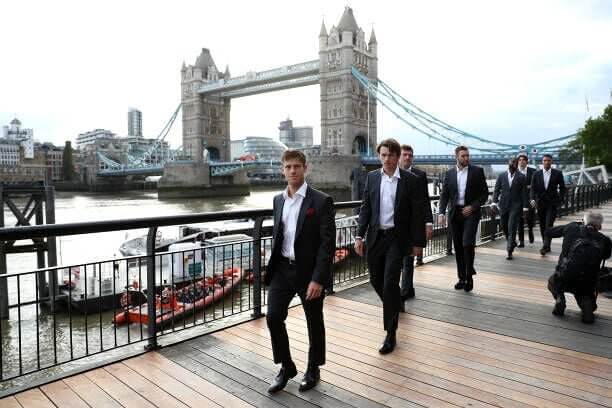 This prison was in operation for a very long time, particularly from the 12th to the 20th century. Many notable people in history were once found behind the bars in this prison. Anyone who became problematic for the rulers soon found himself within the walls. Some of the noteworthy prisoners were King Henry VI, Thomas More, and many others. It is said that the building is now haunted by the people who have been imprisoned there.
Prison Turned Into Rocket Launch Center
Talking about some of the most notorious prisons on earth, how can we forget French Guiana's Devil's Island? This island once served as a deadly prison for almost a hundred years. The people who served their sentences in this prison were mostly Napoleon's enemies, with a few other criminals too.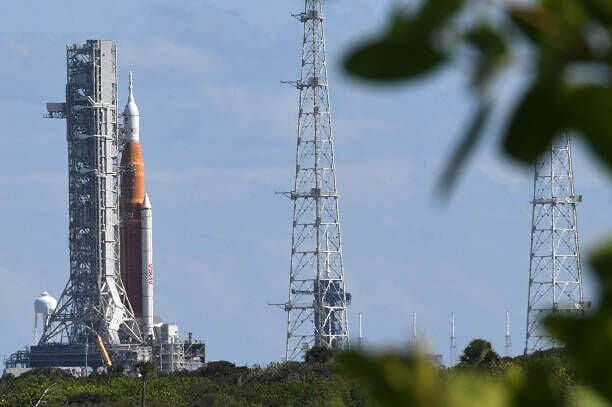 The thing that made this prison very dangerous was the location where it existed. That place was home to some of the most deadly diseases. The island is surrounded by very harsh conditions and the inmates lead a very dreadful life there. As of now, that prison is now a rocket launch center
Where a Humanitarian Suffered…
If we take a brief look at human history, we will find that it is very common for innocent people to get sentenced to serve many years in prison. Whenever someone took a stand against the injustice and cruelty of the authorities, they would end up in a prison.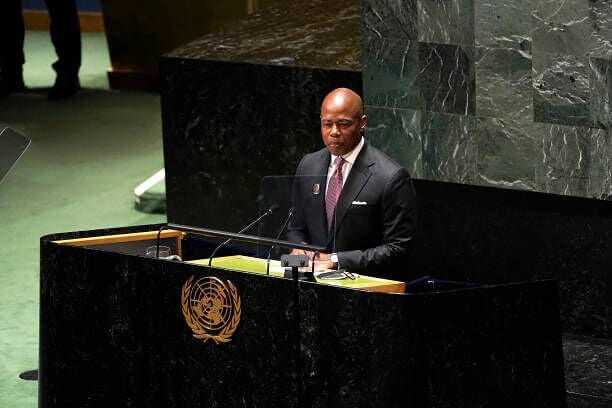 One such person who stood for what was right and eventually became one of the most impactful leaders in human history was Nelson Mandela. He also had to serve imprisonment as a consequence. The prison was located off the coast of Cape Town on Robben Island. It was made into prison during apartheid and that's when Mandela spent eighteen years there.

The Door of No Return
Established in 1482 by the Portuguese, Elmina Castle is located in modern-day Ghana. While it's a now tourist attraction, the fort served as a prison for all enslaved people around West Africa before they were finally transported to Europe. Because it was where enslaved people would spend their last moments in their home country, it earned the name "the door of no return."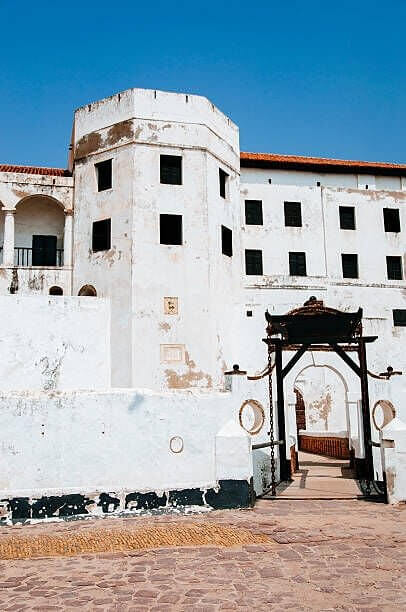 The castle was first established as a trading post due to its strategic position but was later captured by the Dutch and converted to a slave depot in the transatlantic slave trade. It is also where those who rebelled against the slave trade were tortured and imprisoned.

The Unspeakable Horrors of French Torture
If you became a prisoner of the French, owe unto you because they were very good at torturing their prisoners. They developed an Oubliette derived from the French verb "oublier," which means "to forget." It was named so because a prisoner was often forgotten after being thrown into one.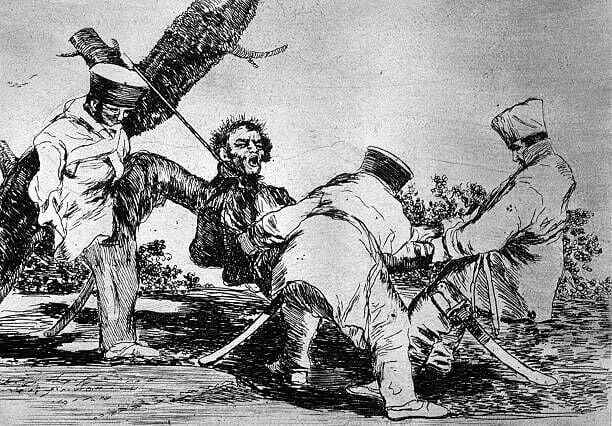 But starvation was not the only thing the prisoner had to suffer through. The Oubliette was very narrow, so the prisoner couldn't sit or even bend their knees. As a result, those captured had to endure agony slowly as they awaited death in deplorable conditions.
The Dungeons of the Roman Empire
While ancient Rome was famous for its Churches and Christianity, it was also home to some of the most dangerous prisons. These include the Mamertine and Ergastulum jails, where people like Simon Bar Giora, popularly known as the defender of Jerusalem, were tortured and imprisoned.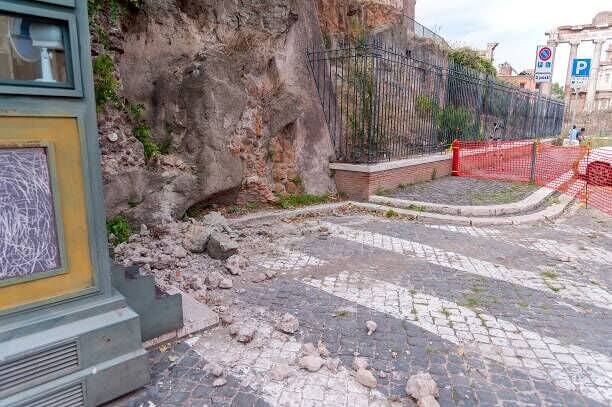 The Roman empire would use them to hold prisoners before they eventually faced their punishment. While the jailed were there, they would endure harsh conditions and be treated horribly until they revealed important information. The Marmetime prison is currently located beneath St. Joseph of the Carpenters church.
The Attica Prison Riot
We can't imagine the conditions the prisoners must be living through for them to riot in demand of better living conditions. But, while we know prisons are in deplorable states, the situation in Attica Correctional Facility was so bad that the prisoners couldn't bear it anymore.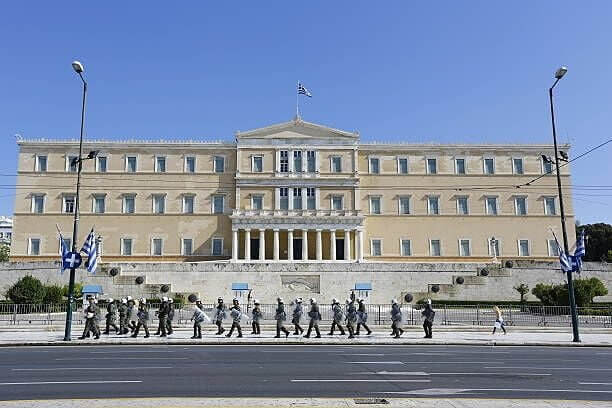 In 1971, riots broke out in the facility, leading to the famous Attica prison riot, where prisoners demanded better treatment. Finally, after years of enduring physical, sexual, and mental abuse from correctional officers, they decided enough was enough. Negotiations were held for four days, after which over forty people lost their lives.
The Terrible Montelupich Prison of the Gestapo
The Montelupich prison in Krakow has been there for centuries and is historically known as one of the most terrible Nazi prisons. The Gestapo took over the facility in 1941 and did despicable things to prisoners, who included British spies and German citizens.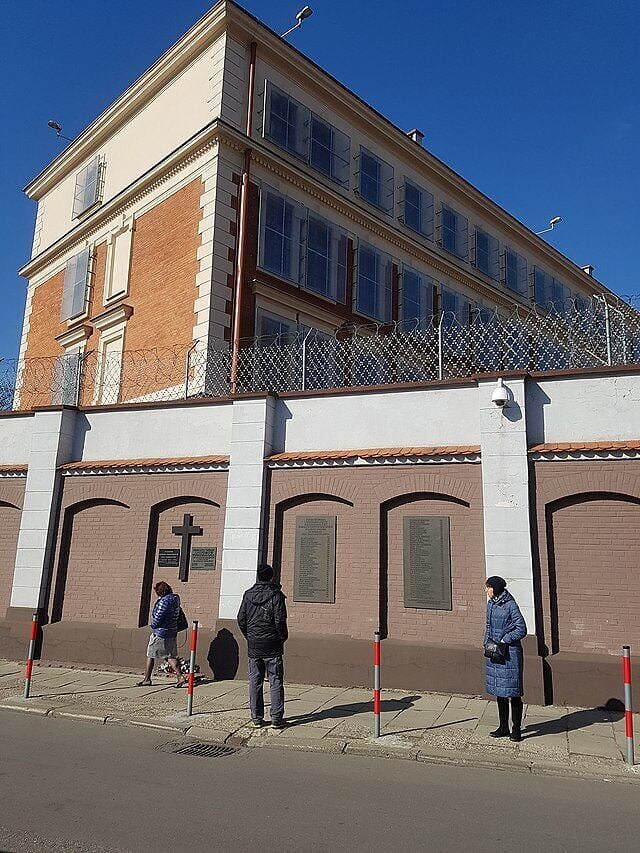 During world war II, an estimated total of over 50,000 prisoners passed through this horrible facility. After the war ended, it became a torture camp for the Polish army. The prison currently serves as a remand facility and correctional center for both men and women. We hope the prisoners there aren't tortured anymore.

Inhumane Treatments at Vladimir Central Prison
The Vladimir Central Prison is notorious for the inhumane treatment meted out to inmates. Founded in 1783 and one of Russia's seven main prisons, the solid brick structure hasn't changed much from what it looked like 225 years ago. As the country's largest correctional facility, most fat-left political prisoners are sent to this place and several accounts of both physical and psychological abuse have emerged from it.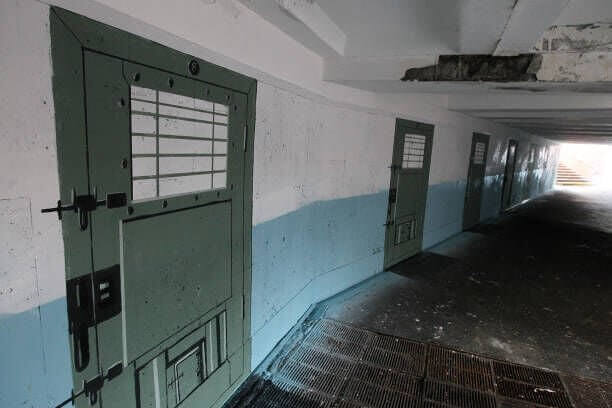 Oftentimes, some prisoners were allowed to beat up fellow inmates, resulting in serious injuries and loss of life. To cover this up, the authorities would claim that the slain prisoners lost their lives while trying to attack the officers. These extreme conditions have often pushed prisoners to the edge and caused some of them to take their own lives.
Dracula Must Have Suffered From PTSD
Vlad the Impaler, who inspired the novel, Dracula, was famous for many things. Chiefest among them were the harsh tactics he treated his prisoners with. While there are a few explanations for why he acted this way, many people believe that the ill-treatment he received at the hands of the Ottoman Empire as a child greatly influenced his perverted thinking.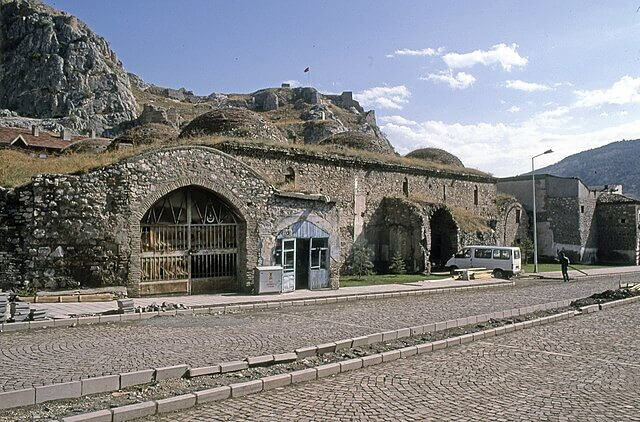 First, he witnessed the soldiers torture and bury his brother alive. Also, most enemies of the king were impaled and the sight etched itself on the young boy's mind. Thirdly, most sources say that although Vlad grew up to become an excellent horseman and archer, he was often incarcerated and punished in the Tokat Castle. All these contributed to making him the savage he was.

An Over-Populated and Under-Staffed Facility
Over the years, the La Sabaneta Prison has constantly carried the trophy of being the most dangerous prison in the world. The reason for this is not farfetched. While the facility was originally designed for 700 inmates, it, unfortunately, houses about 3700 men and women, and this naturally results in massive violent outbursts.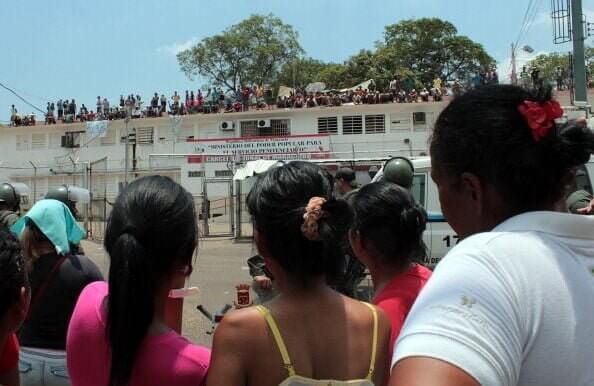 Added to these appalling conditions, the prison is severely understaffed, and whenever there is fighting among inmates, the guards rarely intervene because it's too dangerous to enforce rules. In 1994, the congested and unsanitary conditions resulted in a cholera outbreak among the prisoners and when riots broke out because of this, more than 100 of them were massacred.
The Charandiru Massacre of 1992
An overpopulated and poorly managed prison is a time bomb ticking to go off. Sadly, officials of the Carandiru Penitentiary in Brazil learned this the hard way. In 1992, the facility, which had at one time housed a sprawling 8k inmates, witnessed what is now remembered as the Charandiru Massacre.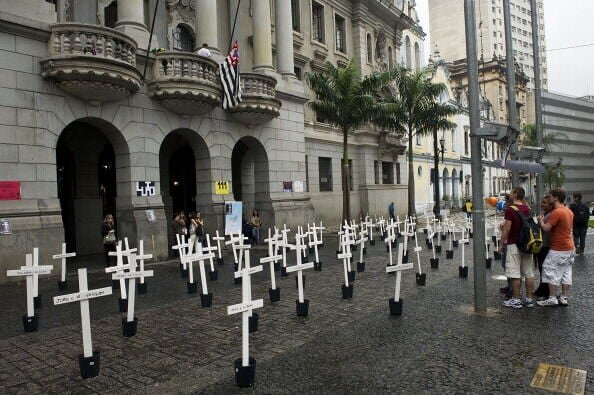 A brawl between two rival groups of prisoners had snowballed into a full-blown riot, leading to the mobilization of about 300 police officers. On arrival, the policemen randomly opened fire at the inmates and this led to the loss of 111 lives, all of them prisoners. The stories of survivors have inspired several movies and novels and resulted in the conviction of several police officers.

A Prison Famous for Its Executions
While there seems to be no limit to the inhumane conditions found in most prisons, what is obtainable in the Bang Kwang Central Prison in Thailand is almost beyond description. As one of the worst state correctional facilities in the world, every new inmate gets chained on the feet during the first three months of their sentence.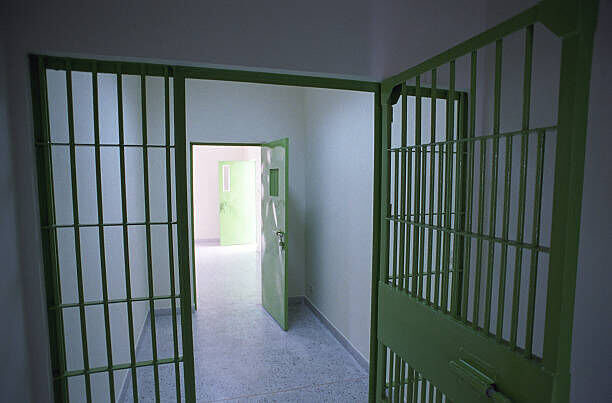 This prison, built around 1929, was specifically commissioned to house the worst offenders in the country. At a time, there are more than 700 inmates awaiting execution and many more serving life sentences. Alan John Davies, the first European citizen to receive capital punishment for trafficking heroin, was also incarcerated in this infamous prison.
The Infamous San Quentin Prison
San Quentin Prison is one of the oldest prisons located in California. Opened about 170 years ago, the facility is popular for its notoriously appalling conditions. Its significance in the Civil Rights struggle and cultural renown showcases history unlike any other.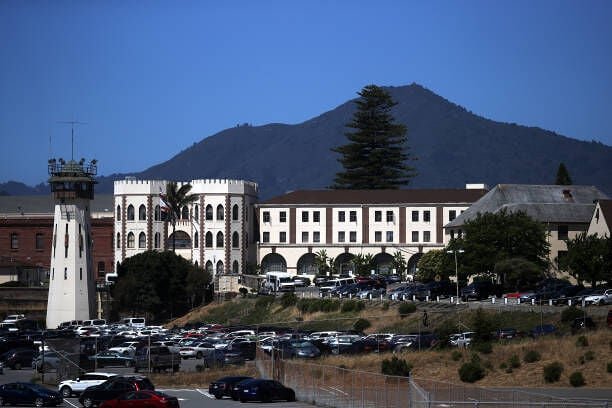 Thankfully, the facility has put several measures in place to treat the prisoners better. It currently has a reformatory center, a reentry program, on-site college education, and even a newspaper run by the inmates called the San Quentin News.
The Cruel Happenings in Tuol Sleng
Tuol Sleng was formerly a high school until the Khmer Rouge turned it into a prison during the mass killings of the Cambodian people in the 1970s, making it one of the scariest places to visit. Over 17,000 prisoners were kept there for four years of operation, and there are only a few known survivors.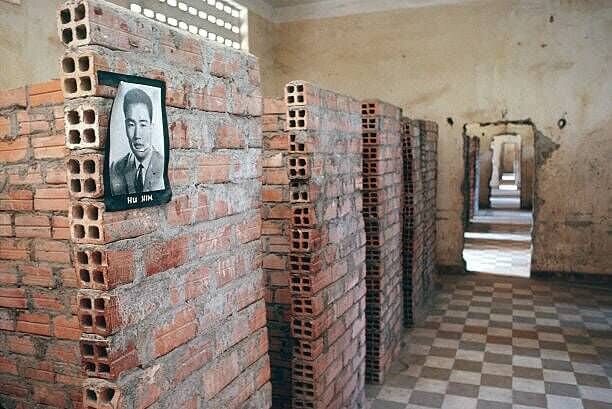 The current purpose of the Tuol Sleng museum is to commemorate the victims and inform visitors about the horrors of genocide and the perils of self-satisfaction in a globalized world. Even though this occurred between 1975 and 1979, it wasn't until 2010 that an international court sentenced the prison director to prison, making him the first Khmer Rouge leader to be punished for crimes against humanity.
The Beautiful Chillon Castle of Switzerland
The exquisite Chillon Castle in Switzerland, which is arguably the most beautiful prison in the world, housed inmates in its cells, most notably in the 16th century when the dukes of Savoy imprisoned their rivals there.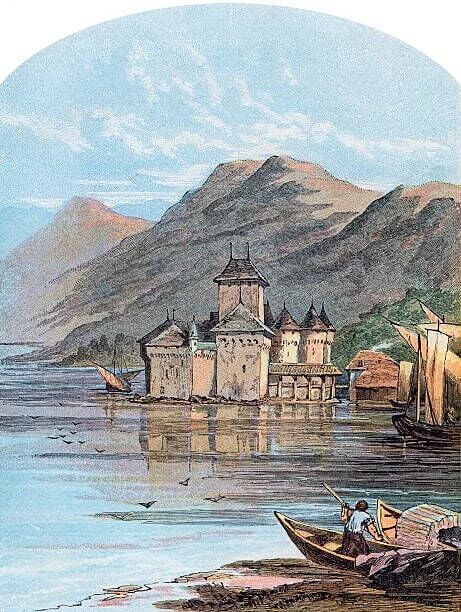 Francois de Bonivard, a Genevois monk who was imprisoned for defending his territory from Savoy, was one of the most well-known inmates at that time. Lord Byron was so fascinated by the monk's tale that he turned it into an epic poem titled The Prisoner of Chillon.
The Abandoned Korean Concentration Camp
Officially known as Kwaliiso, Hoeryong North Camp 22 is a prison in North Korea which has the capacity to house 50,000 people. It rose to fame after two of its former guards defected and shared horrifying details about this enormous facility.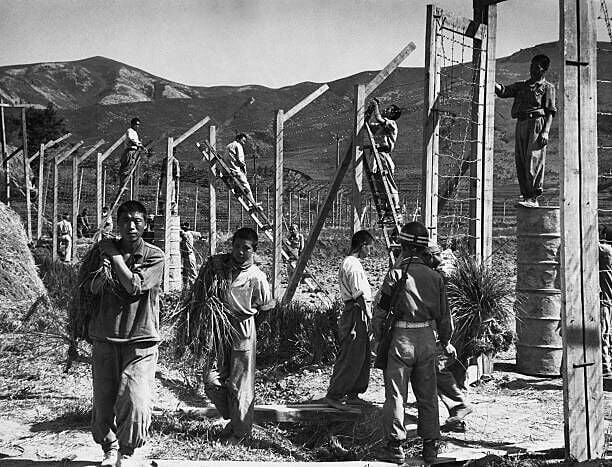 This maximum security concentration camp, which allegedly closed in 2012, was kept cut off from the outside world and imprisoned entire families of political dissidents for their entire lives. There are allegations of severe human rights violations, including several types of torture, mass hunger, and human biological experimentation.

Gross Human Rights Violations at Guantanamo Bay
One of the most contentious and divisive jails in the world is the holding facility at Guantanamo Bay. Located in Cuba, Guantanamo is infamous for its indefinite detention of detainees without charge or trial, cruel torture methods, and ill treatment.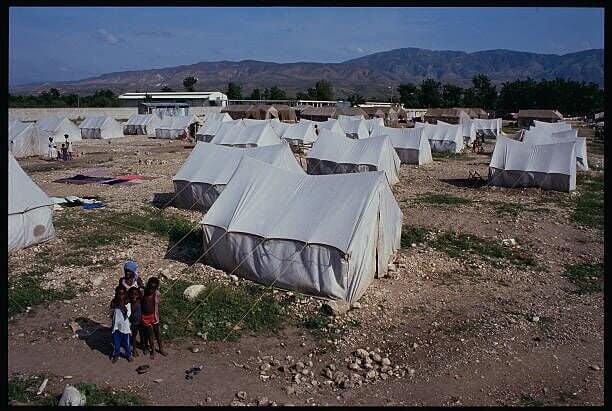 All of these, which were accidentally captured on camera by guards at the facility, are regarded as one of the United States' greatest violations of human rights. Despite controversies, the location is still open even though President Barack Obama drastically cut the population.