For nearly a decade, families worldwide would settle in after a long day of work to catch an episode of The Facts of Life on NBC. Despite originating as a spinoff of the popular sitcom Diff'rent Strokes, the show quickly took on a life of its own – by the end of the 1980s, 210 episodes had been produced. The predominantly female cast worked together to portray the struggles that come with transitioning from girl to woman, and in the process, they captured the hearts of millions.
Aside from crossing boundaries other shows of the era steered clear of, The Facts of Life also introduced the general public to some incredibly prominent actors and actresses. A launching pad for the likes of George Clooney, Seth Green, Dana Plato, and Molly Ringwald, the show itself was able to thrive for so long primarily thanks to the talented individuals that brought the characters to life. So, where are the students and staff of the Eastland female boarding school today? Keep reading to find out!
Charlotte Rae – Then
Originally, Charlotte Rae starred on Diff'rent Strokes as the Drummond's housekeeper. However, following the events of the first season finale, Mrs. Edna Garrett switched careers and became a caretaker at the fictional Eastland Prep School.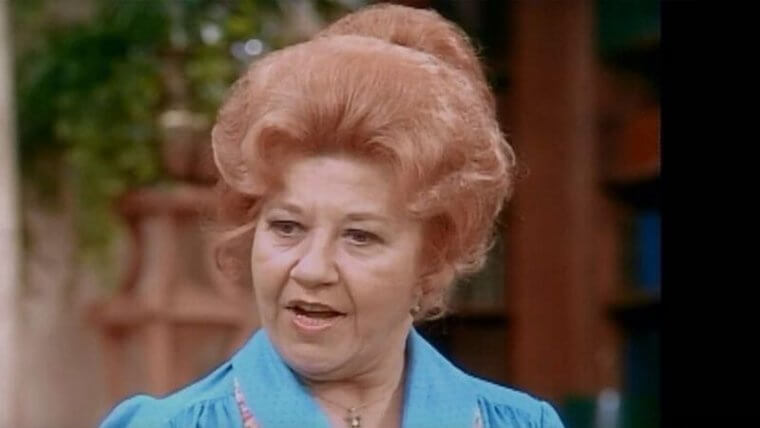 Thus, The Facts of Life was born. Over the years, Mrs. Garrett's character evolved from a strictly maternal figure to an ambitious businesswoman and school dietitian. Through it all, however, she never wavered in her devotion to the girls' wellbeing. As the students went through a myriad of growing pains, she remained a voice of reason and a source of tough love when the girls needed it most.
Charlotte Rae – Now
At the ripe old age of 91, Charlotte Rae is still kicking! For her iconic performance on The Facts of Life, she received a Primetime Emmy Award nomination in 1983. The recognition from her peers subsequently led her to continue seeking out roles well into the aughts.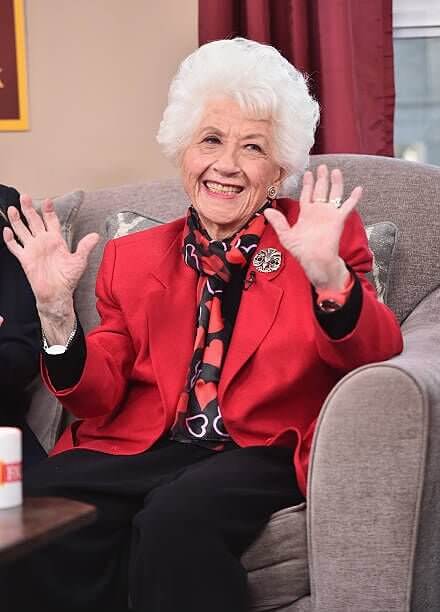 These days, she's (understandably) slowed down and adopted a quieter lifestyle away from the bright lights. However, she did devote a lot of time and energy toward co-writing an autobiography with her son back in 2015. Rae died in August 2018, in the age of 92. Her son told the press she died peacefully in her Los Angeles home, and was surrounded by her family.
Lisa Whelchel – Then
Back in the '70s and '80s, Lisa Whelchel caught the eyes of the audiences as the slightly egotistical blonde beauty Blair Warner. Initially, she was portrayed as a bit of a rebellious teenager despite coming from an incredibly wealthy family.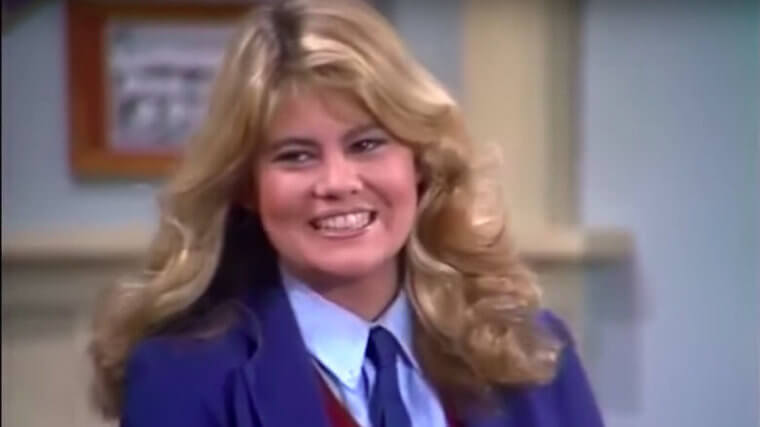 However, those qualities were ultimately transferred over to Jo upon her introduction later on in the series. Consequently, the majority of fans remember Blair as a snobby, spoiled rich girl who constantly strove for perfection.
Lisa Whelchel – Now
Unlike her television persona, Lisa Whelchel became devoted to Christianity as she grew older. Eventually, her faith drove her away from stages and sets and toward the studio – in 1984, she produced the album All Because of You, which was subsequently nominated for a Grammy.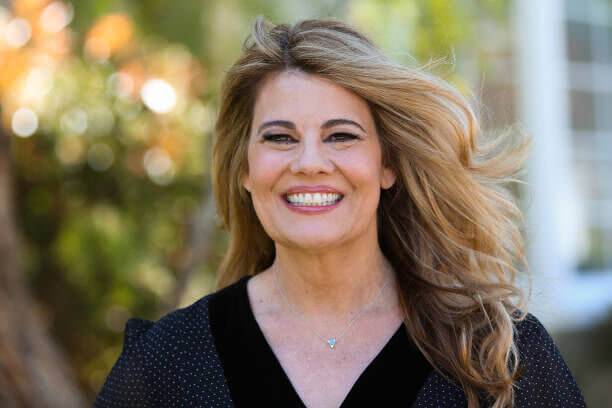 Years later, she did return to television to compete in the CBS reality show Survivor. She ultimately came in second place, although she did beat out her fellow castaways to win a $100,000 fan favorite award.
Kim Fields – Then
At just 10 years old, actress Kim Field began playing Dorothy Ramsey – AKA Tootie – on The Facts of Life. The adorable and quirky kid is often fondly remembered by fans for her tendency to wear roller skates, which production suggested as a means to mask her short stature.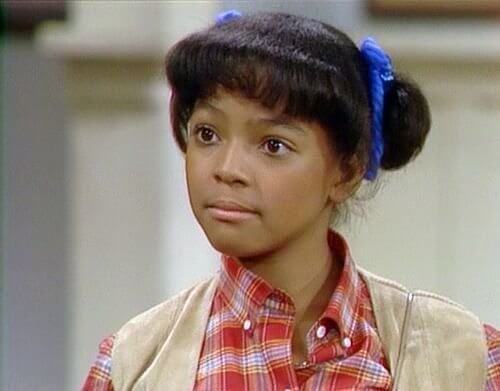 However, as the sole African American cast member, Fields was featured heavily in a number of serious episodes devoted to discussing race issues. From the very beginning of the series to its final episode, Tootie played an integral role in the show's overarching plot.
Kim Fields – Now
Hailing from a family of actors, it's no shock that Kim Fields naturally took to a career in television. After The Facts of Life was pulled from the air, she didn't slow down. Leaving the role of Tootie behind, she went on to star and direct Living Single from 1993-1998.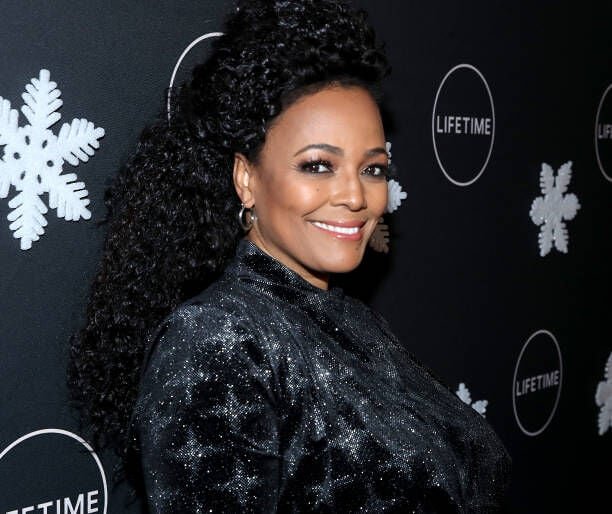 Afterward, she spent some time at Nickelodeon directing Kenan & Kel. More recently, she was featured on season 8 of The Real Housewives of Atlanta as well as season 22 of Dancing with the Stars.
Mindy Cohn – Then
Of all places, Mindy Cohn was discovered at a real-life all-female prep school while Charlotte Rae was conducting research for the show. Immediately, production knew that she would be a perfect fit for the rambunctious, magnetic Natalie Green.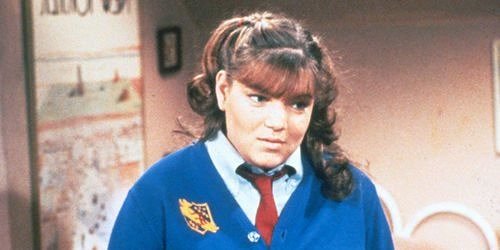 Her character's full figure challenged the audience's preconceived notions of beauty, and the writers went out of their way to portray Green as a confident, complex, and sexual individual. Consequently, Cohn sent a powerful message to girls across the nation to embrace themselves regardless of their physical appearance.
Mindy Cohn – Now
The Facts of Life hasn't been Cohn's only long-term gig. From 2002 to 2015, she lent her voice to the Scooby-Doo franchise and brought to life teenage detective extraordinaire Velma Dinkley.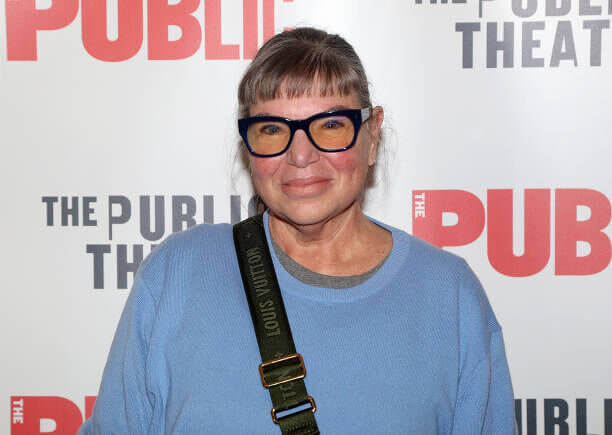 She's also played bit roles on a number of television programs, including Secret Life of the American Teenager, The Help, and 21 Jump Street. She's also popped up on a few reality TV shows, including What Not to Wear and Worst Cooks in America.
Molly Ringwald – Then
Fans of the show may remember Molly Ringwald's role as Molly Parker from the very first season of The Facts of Life. A young woman deeply interested in feminism, the vibrant redhead was not afraid to speak her mind.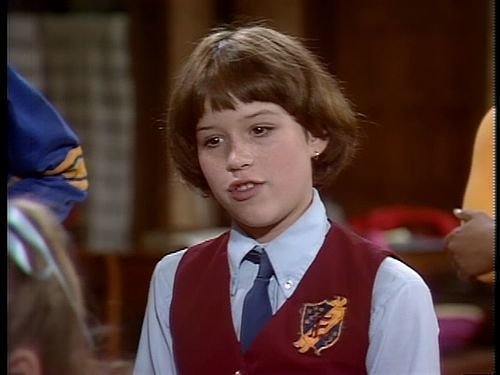 Unfortunately, the show underwent a major revamp in its second season, and Ringwald was cut from the main cast.
Molly Ringwald – Now
Ironically, Molly Ringwald went on to become one of the most well-known Facts of Life alumnus despite her premature departure. A few years after leaving the production, she went on to collaborate with director John Hughes and appear in some of the most iconic teen hits of the 1980s.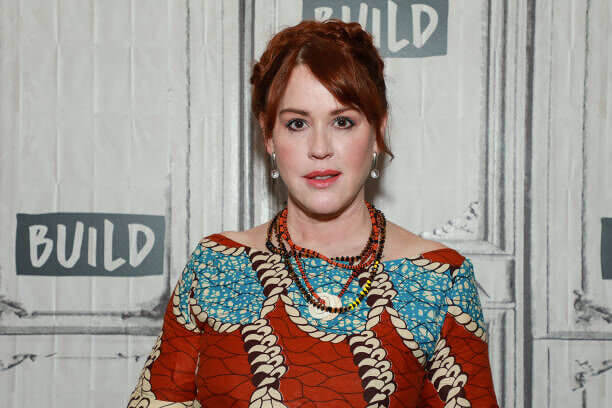 Though she's best known for appearances in movies like The Breakfast Club, Sixteen Candles, and Pretty in Pink, she's still very much an active actress. Most recently, she's devoted her talents to The CW drama Riverdale as well as the romantic crime thriller Siberia.

George Clooney – Then
Entering the show at the start of season 7, George Clooney obviously stood out among the largely female-heavy cast. Before making a big name for him as a Hollywood mega-star, he got his start as George Burnett, the school's lovable handyman.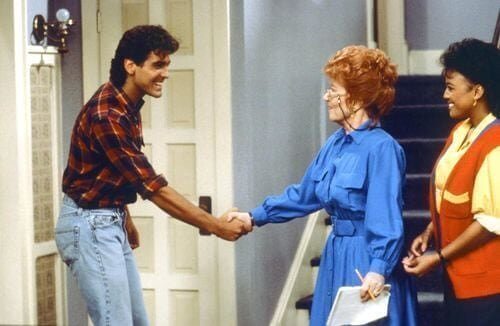 Notably, he shared a kiss with Blair in one episode – somehow, actress Lisa Whelchel doesn't remember the event at all. Perhaps she was a bit starstruck?
George Clooney – Now
Nowadays, you'll be hard-pressed to find someone that doesn't know the name George Clooney. Following The Facts of Life, he gained a significant following after starring in ER as Dr. Doug Ross.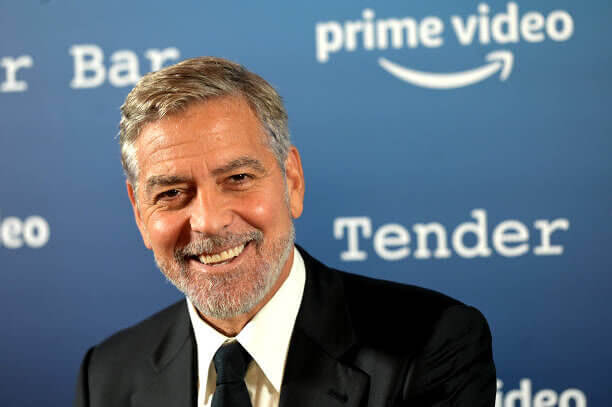 Currently, with over 80 acting credits to his name, the silver fox was named the Sexiest Man Alive at one point. With two Academy Awards under his belt (and a handful of nominations), he was presented with the Cecil B. DeMille Lifetime Achievement Award before the age of 55. Not bad for a former shoe salesman!
Dana Plato - Then
Dana Plato's appearance in the TV show 'Facts of Life' left an indelible mark on viewers during the early 1980s. As Kimberly Drummond, the character she portrayed, Plato's beauty and charm captivated audiences, earning her a place in the hearts of many. However, her promising career was overshadowed by a turbulent personal life. Plato struggled with substance abuse and legal troubles, which garnered extensive media attention, tarnishing her once wholesome image.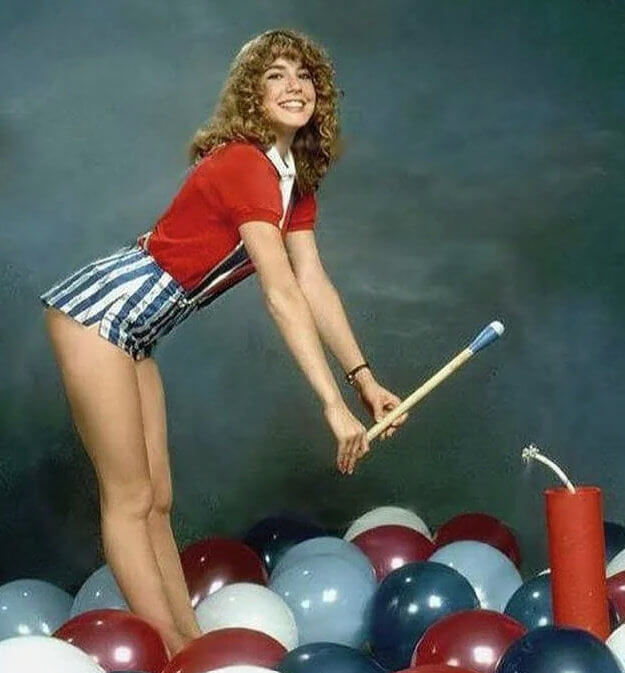 She was a key member of the cast but had to be written out at the end of season six due to developments in her personal life that producers didn't feel could be written into her character's life. In late 1983, Plato fell pregnant with her first child to boyfriend, later husband, Lanny Lambert. Plato was over the moon about the pregnancy, saying "When I get the baby, I will never be alone again." Show producers, however, felt differently, believing that Kimberly Drummond shouldn't become pregnant at that stage. They chose to solve the issue by removing Plato from the show. The actress returned as a special guest in the final seasons, after the baby was born. The next star never had to worry about getting cut for being pregnant.

Dana Plato - Now
On May 7th, 1999 Dana Plato, who played Kimberly Drummond in the show's first six seasons before leaving to have her first child, gave a difficult interview on The Howard Stern Show. In it, she talked about her struggles with alcohol and drug addiction but claimed to be ten years sober and happy with her life and how it was going. The only medication she was currently taking were painkillers for her wisdom teeth.

Some callers to the show questioned Plato's claims and insulted the star on air. The host, Howard Stern, stepped in to defend his guest, before making sexually suggestive comments and offering her the chance to take a drug test. The next day Plato was found dead from a prescription drug overdose. Her death was initially judged to be an accident but later changed to suicide despite her firm denials of ever being suicidal in the interview. Sadly, Plato's son Tyler Lambert, who was just 14 when his mother died, had a similar fate. On May 6, 2021, Tyler committed suicide, just two days before the 11th anniversary of his mother's death.
Cloris Leachman – Then
Several seasons into The Facts of Life, Charlotte Rae wanted to pursue other professional opportunities. So, she personally chose Cloris Leachman to take on the role of Beverly Ann Stickle while Mrs. Garrett went off to participate in the Peace Corps in Africa.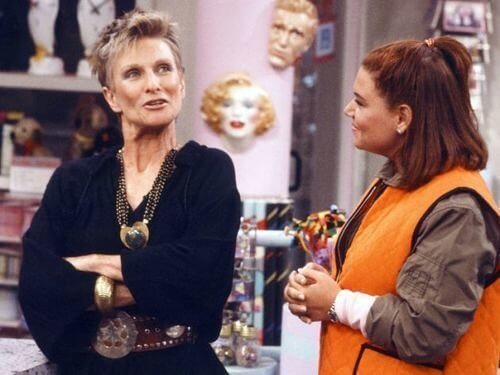 Though she provided the same maternal attention to the girls as Garrett, she also maintained the same entrepreneurial spirit as her predecessor and took over work at the Over Our Heads boutique store. Unfortunately for Leachman, she didn't resonate with audiences the way Rae had.
Cloris Leachman – Now
Before The Facts of Life, Leachman won the hearts of millions for her parts in a number of other sitcoms of the era such as The Mary Tyler Moore Show. After leaving the show, she gave a memorable performance in the film adaptation of The Beverly Hillbillies and frequently appeared on Malcolm in the Middle.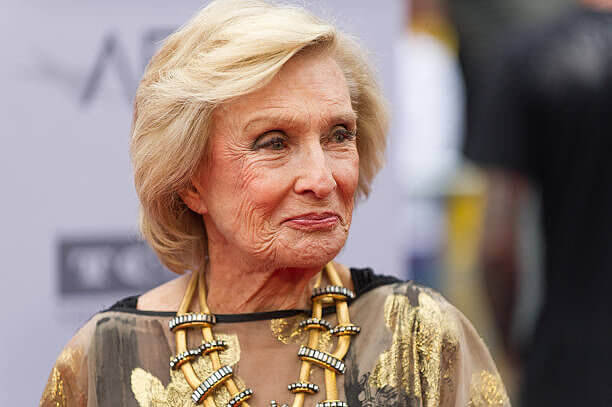 Even in her 90's, Cloris Leachman continued to maintain an active career, appearing in the critically acclaimed Starz series American Gods. She's even branched out into reality television, having made appearances on Dancing with the Stars as well as RuPaul's Drag Race! Cloris died on January 27, 2021.
John Lawlor – Then
During the first season of the show, John Lawlor played a significant role as Headmaster Steven Bradley. Unfortunately for him, Charlotte Rae's Mrs. Garrett stole the show and made his role in the production feel a bit redundant.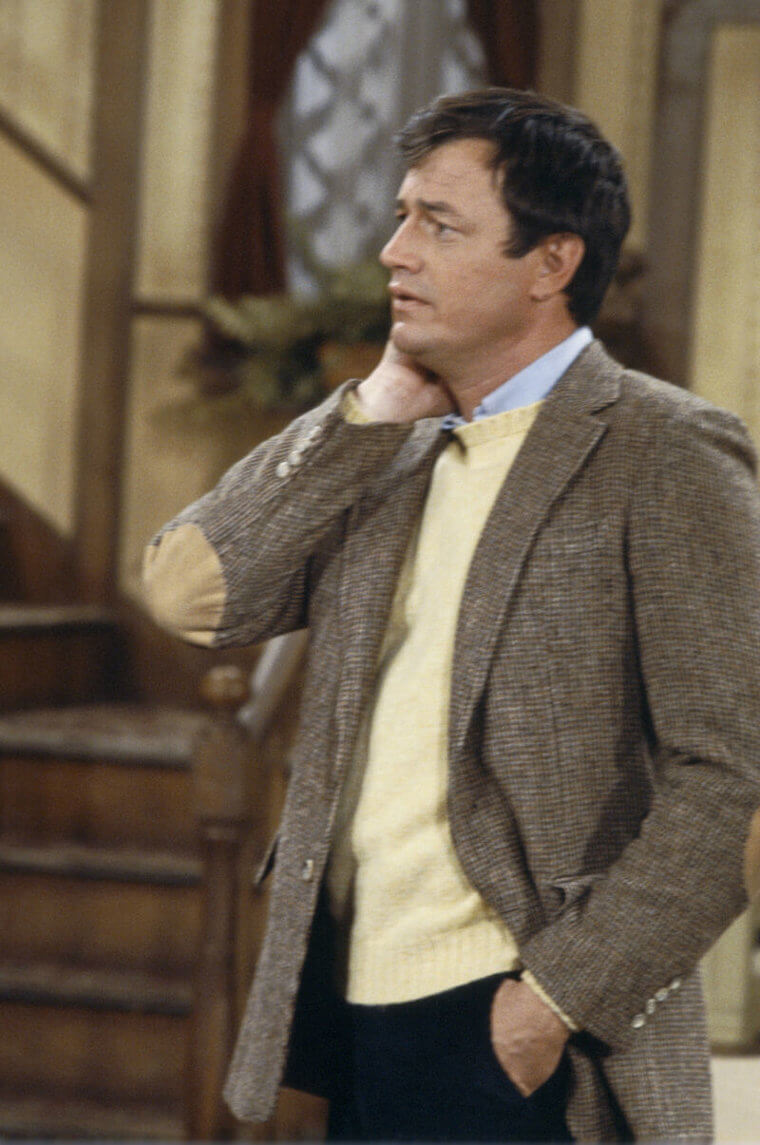 So, along with the four other girls cut from the cast, Lawlor parted ways with producers prior to the start of season 2.
John Lawlor – Now
Despite his short stint on The Facts of Life, Lawlor had no trouble finding work after his dismissal. He made appearances in a number of television series throughout the 80s and 90s, including Barney Miller, Knots Landing, and L.A. Law.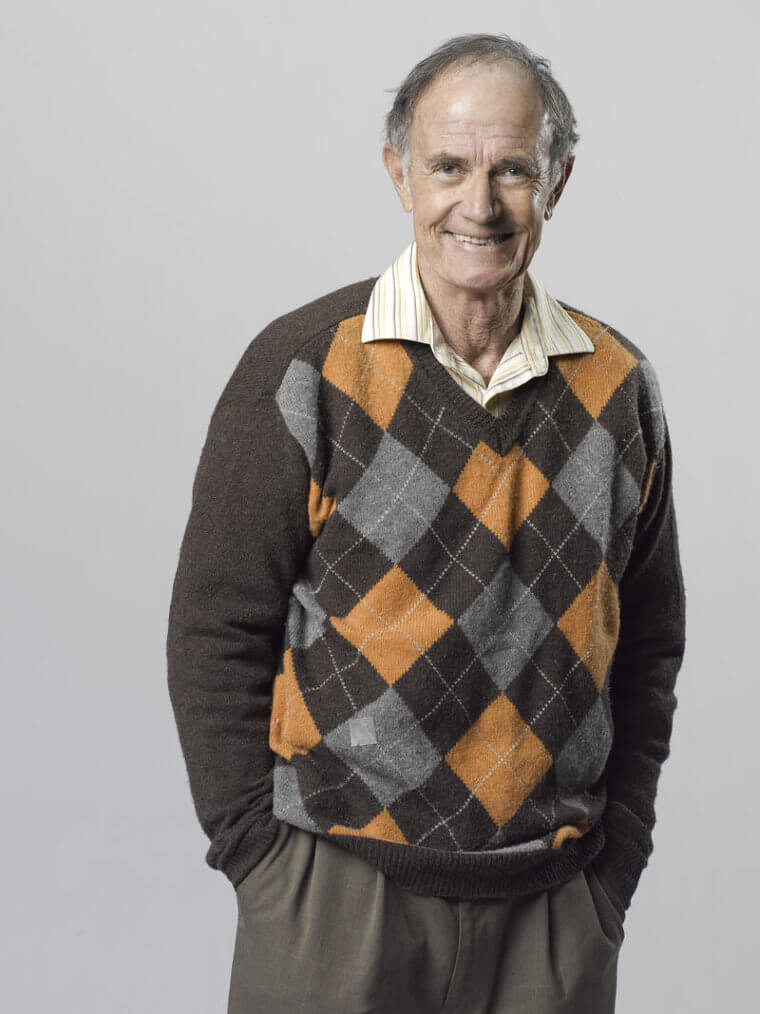 He's also lent his talents as an assistant director, playing a part in the creation of films such as Highlander (1986) and Excalibur (1981). Recently, he's been featured in several episodes of the western TV mini-series Godless.
McKenzie Astin – Then
A late addition to the show, McKenzie Astin appeared as Andy Moffett throughout the later years of The Facts of Life. At just 12 years old, his character wandered into Mrs. Garrett's bakery seeking to make a little bit of money as well as an impression on the older female cast members.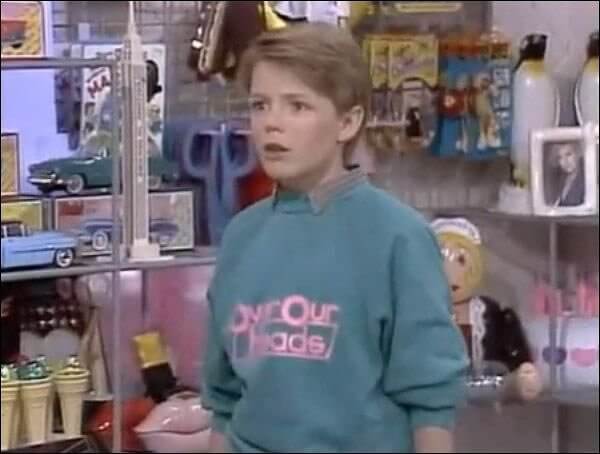 Later on, Andy's difficult personal life came to light, which ultimately led Beverly Ann to adopt the young boy.
McKenzie Astin – Now
Andy isn't such a little boy anymore. Now a dashing man in his mid-40's, McKenzie Astin has appeared in everything from House to Lost to NCIS. Outside of television, he's also appeared in films including Wyatt Earp, The Evening Star, and The Last Days of Disco.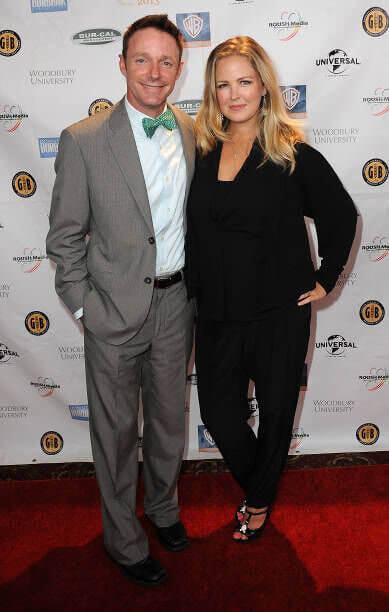 He's also taken time to collaborate with his father, who happens to be the director of Johns Hopkins University's Theatre Arts program.
Julie Anne Haddock – Then
Julie Anne Haddock had a short-lived life on The Facts of Life. Like Molly Ringwald, Felice Schachter, and Julie Piekarski, she was cut from the main cast after the show's first season aired.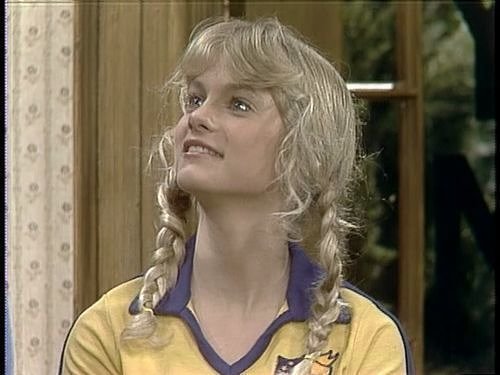 However, fans may very well remember her portrayal of Cindy Weaver, Eastland Academy's resident tomboy.
Julie Anne Haddock – Now
As it turns out, acting was never Haddock's true calling. After her dismissal from The Facts of Life, she stepped away from film and television (although she did return for the series' reunion episode). However, fans were able to get an update on Haddock in the form of an interview for The Facts of Life DVD.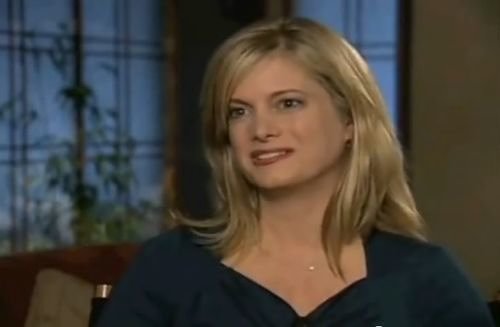 She now spends most of her time raising her family in California, but also enjoys singing at her local church and participating in charity work.
Sherrie Krenn – Then
In the final season of The Facts of Life, production introduced Pippa McKenna, an exchange student from the Australian Koolunga Academy.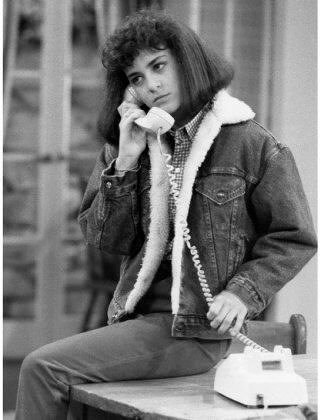 A bit younger than the other girls on the show, she bonded the most with Andy Moffett, often getting involved in his money-making schemes. Ultimately, Pippa was adopted by Beverly and became Andy's older sister.
Sherrie Krenn – Now
She started pursuing a singing career in the 90s and partnered up with Phil Radford to form a duo called ColorhausThey released one album called Water to the Soul. She then decided to move to Nashville to start a career in country music.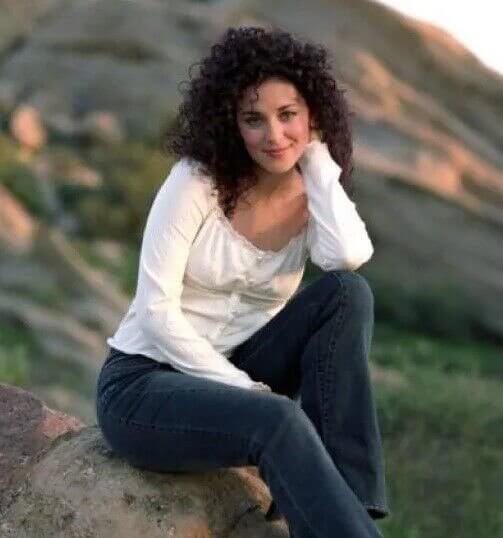 Austin's most recent album, Circus Girl, is a series of stories dedicated to women as Sherrié felt it was something her female fans had been waiting for for a long time.
Geri Jewell – Then
After watching her perform at the Media Access Awards in the 1980's producer Norman Lear asked Geri Jewell to make a few guest appearances on The Facts of Life as Blair's cousin (also named Geri).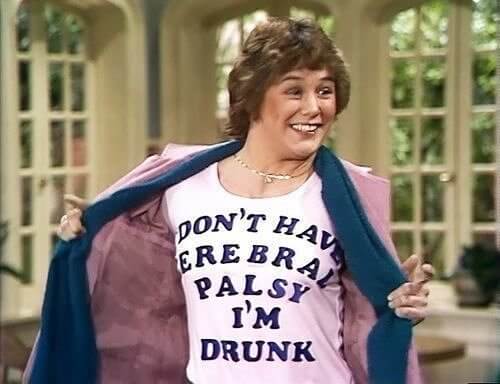 Jewell, who has cerebral palsy, was ecstatic to take on the part. She blew audiences out of the water with her exuberant performance and made history as one of the first individuals with a visible disability to appear on network television.
Geri Jewell – Now
Just before gaining the attention of the folks at The Facts of Life, Geri had a successful gig as a comedienne at The Comedy Store.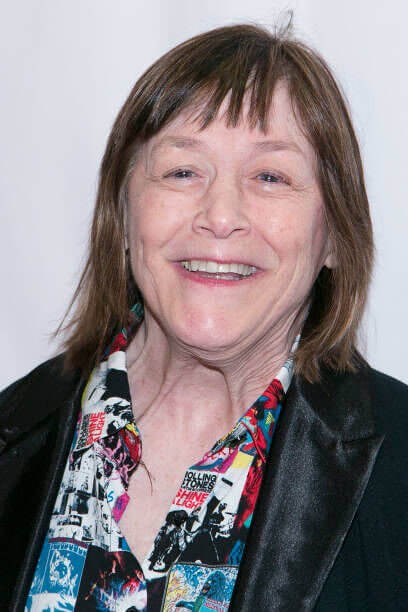 Since her acting debut, Jewell has appeared on a number of productions including Deadwood, Glee, 21 Jump Street, and The Young and the Restless. In 2011 she released an autobiography detailing her unique experiences as a lesbian navigating the world with a disability.
Alex Rocco – Then
Playing the role of Jo Polniaczek, Alex Rocco's character Charles had a recurring role throughout the run of the series. Though he only appeared in eleven episodes between 1981-1988, he managed to keep himself busy.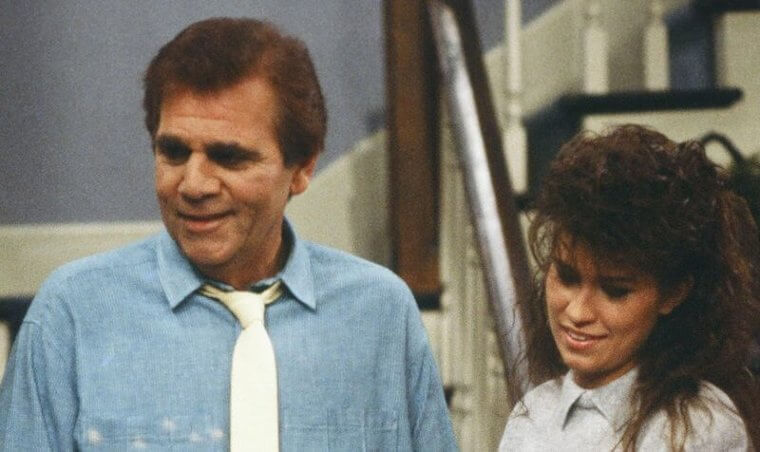 Over that period, he appeared in other popular television series such as Murder, She Wrote, St. Elsewhere, The Golden Girls, and The A-Team.
Alex Rocco – Now
Rocco wasn't always an actor – in his younger years, he rolled with the infamous Winter Hill Gang just outside of Boston. However, acting classes from fellow Boston native Leonard Nimoy completely turned Rocco's life around.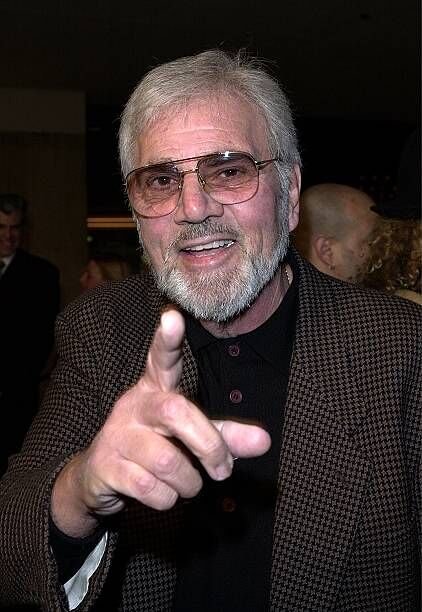 After Facts, he went on to enjoy a fruitful acting career. In 2015, he passed away in 2015 at the age 79 after struggling with pancreatic cancer.
Jami Gertz – Then
Jami Gertz may not have had the largest role in The Facts of Life, but she certainly left a strong impression. Fans will remember her as Boots St. Clair, Blair's very best friend.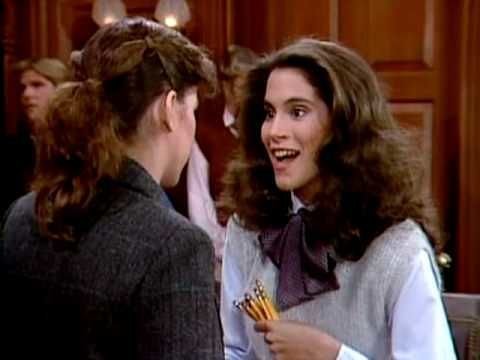 In between her guest appearances, she appeared on other shows including Family Ties, Dreams, and For Members Only. She also appeared on Diff'rent Strokes, although she portrayed a different character entirely on that sitcom.
Jami Gertz – Now
These days, Gertz continues to act – she's appeared on a number of shows including Ally McBeal, ER, Entourage, and This is Us. Though she's no stranger to Hollywood, acting is far from her only financial stake.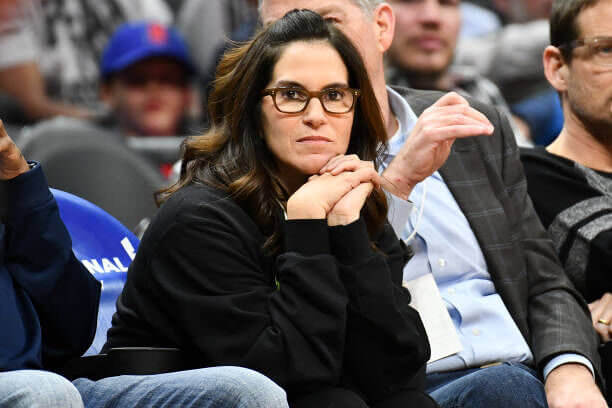 She and her husband, Antony Ressler, joined an investment group that recently bought out the Milwaukee Brewers MLB franchise. Jami Gertz net worth is estimated at $3 Billion.
Marj Dusay – Then
Fans of Facts of Life will recognize Marj Dusay as Blair Warner's mother, Monica. In her recurring role throughout the 1980s, she maintained a serious demeanor that conflicted with the comedy of the sitcom.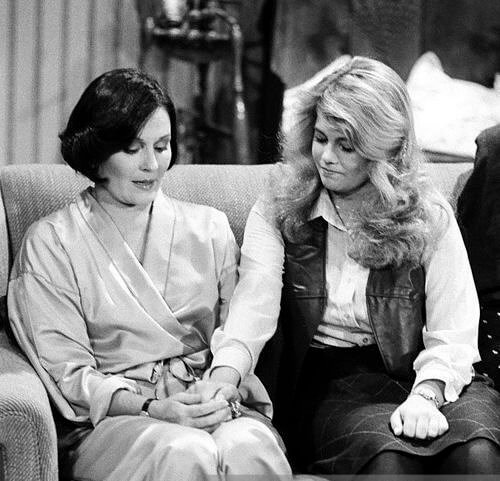 A testament to her abilities as an actress, she had no problem keeping a straight face between scenes with the hilarious cast.
Marj Dusay – Now
As a mother of two, Dusay has put her acting days behind her. However, directly after Facts of Life, she found her niche in soap operas. For 16 years, she portrayed Alexandra Spaulding on Guiding Light. From 1999-2002, she also had a memorable role as Vanessa Bennett on All My Children.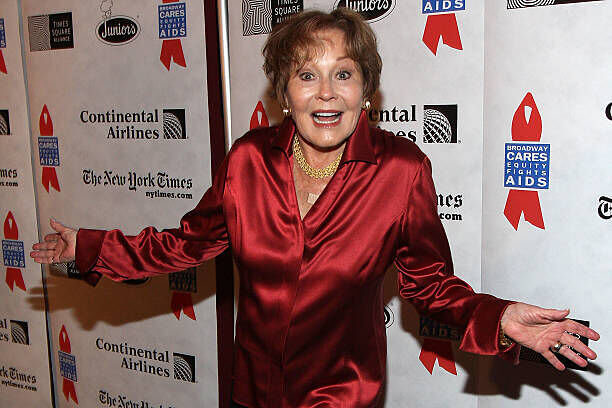 Ultimately, these gigs proved to suit her serious demeanor much more so than the 80s sitcom.
Jenny O'Hara – Then
Cast in the recurring guest role of Miss Emily Mahoney, fans may remember Jenny O'Hara's early appearances at the beginning of the show's run.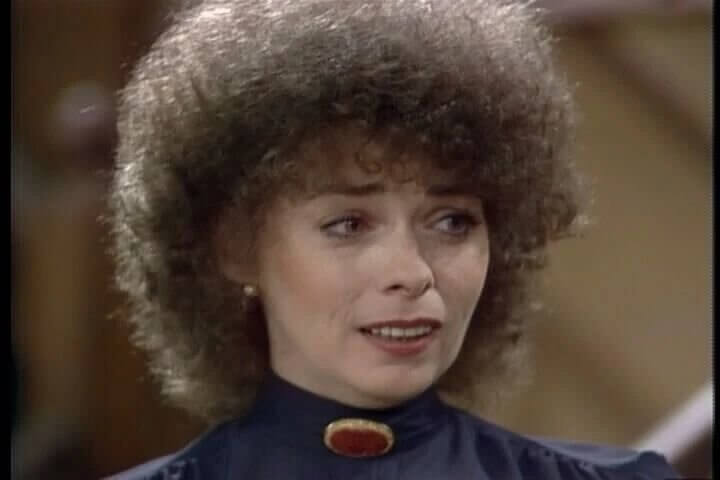 As sort of a sidekick to Mrs. Garrett, Miss Mahoney's vibrant sense of humor fit right in with the rest of The Facts of Life crew.
Jenny O'Hara – Now
O'Hara launched her career back in the 1960s when she had the opportunity to study under Lee Strasberg and perform in Greenwich Village stage productions. Since her brief stint on Facts, she's also been recruited for shows such as Transparent, The Kind of Queens, and The Mindy Project.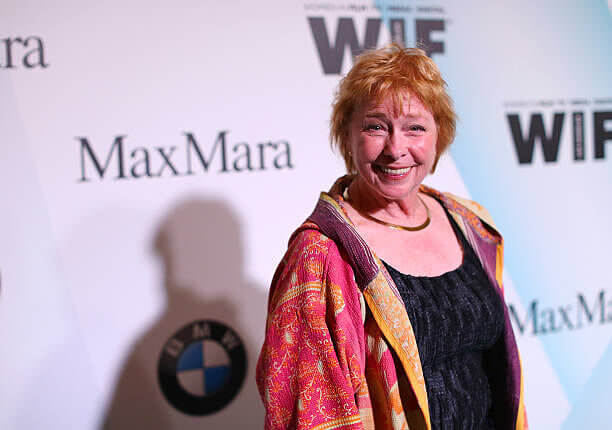 Outside of acting, she's been married since 1986 and is a proud mother of two.
Ryan Cassidy – Then
The brother of David Cassidy, Ryan Cassidy played the role of Kevin Metcalf on The Facts of Life. Though he annoyed Blair on multiple occasions, fans of the show were happy to have him around.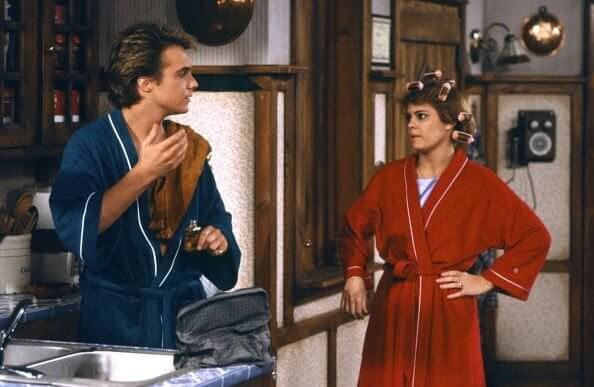 A spitting image of his famous brothers, the teenage heartthrob was a fan favorite over his tenure on the show.
Ryan Cassidy – Now
As it turns out, Ryan was much better suited to working with the cameras as a part of the art department. Primarily, he's worked as a set dresser for a variety of films and television productions.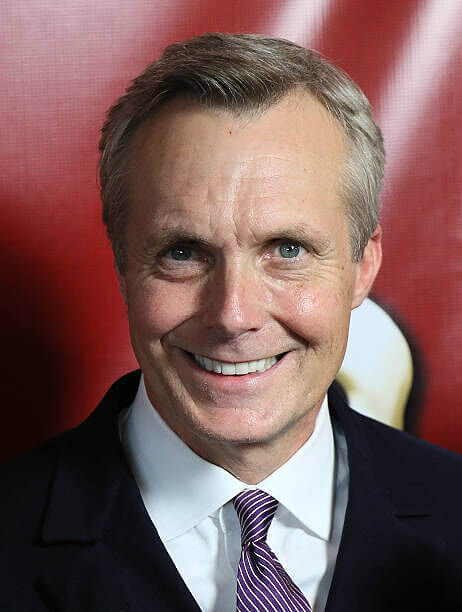 He's also been credited as a swing gang member – in short, this means that he makes last-minute set changes to create the right environment and preserve continuity between scenes.
Juliette Lewis – Then
On the final season of The Facts of Life, Juliette Lewis joined the cast as Terry Rankin. Her inclusion was supposed to lay the groundwork for a new spinoff, in which she was slated to star.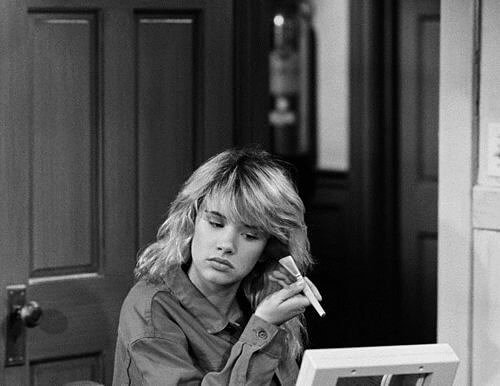 Unfortunately for Lewis, the project was never greenlit. However, her appearances proved to play a valuable role in helping her stand out in future auditions.
Juliette Lewis – Now
Since her start with The Facts of Life, Juliette Lewis has launched a successful career for herself and has even earned Golden Globe and Oscar nominations. Her true breakout came a few years later when she starred in Martin Scorsese's psychological thriller Cape Fear.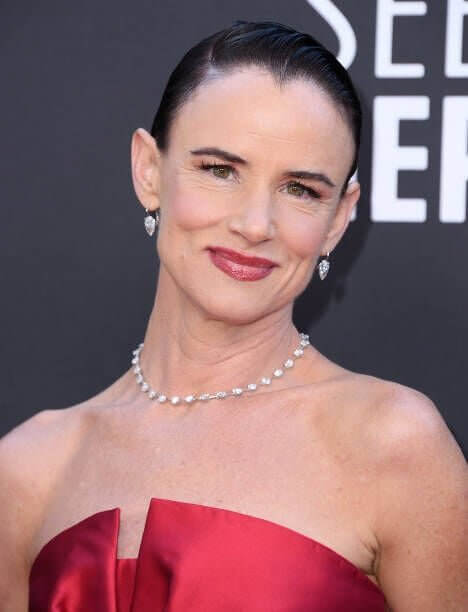 Her true breakout came a few years later when she starred in Martin Scorsese's psychological thriller Cape Fear. She was then recruited for films including What's Eating Gilbert Grape, Natural Born Killers, and From Dusk til Dawn.