In our modern world, massive multinational corporations generate billions while shaping our daily lives. While some emerged recently thanks to innovative ideas and technologies, most have grown over decades, or even centuries. There's an old saying that it's impossible to become a billionaire by honest means, and the dark history of these company histories will make you believe it. Here are 15 major uncomfortable scandals linked to global household brands...
JAB Holding Company
You might not be familiar with JAB, but you've likely come across their brands—maybe even enjoying one of their products right now. JAB is the $20 billion force behind Krispy Kreme, Jimmy Choo, Pret-A-Manger, and holds a large stake in Dr Pepper. In 2019, JAB faced significant reputational damage when a German newspaper unveiled that its founders, Albert Reimann Sr. & Jr., were enthusiastic Hitler supporters and exploiters...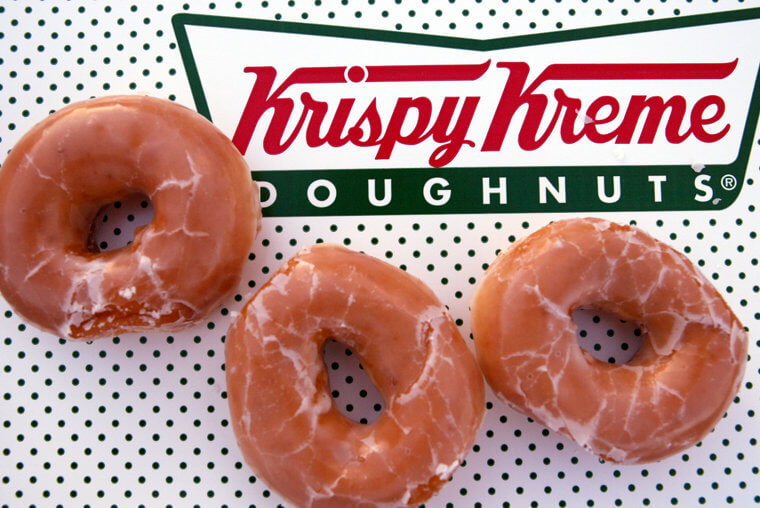 Not only this- they had also used Russian civilians and prisoners of war as forced laborers during World War II. Shortly afterward, The New York Times published that Reimann Jr's had a Jewish mistress whose family was murdered in German extermination camps. In retribution, JAB established the Alfred Landecker Foundation, through which they donate millions to fund projects in honor of Holocaust victims.
Hugo Boss
Today, Hugo Boss thrives as a global high-street brand, earning nearly $3 billion annually. However, in 1931 it faced bankruptcy, retaining just six sewing machines after failed ventures. A fortunate turn came with World War II, as Boss secured contracts to create uniforms for the SS and Hitler Youth, saving the business.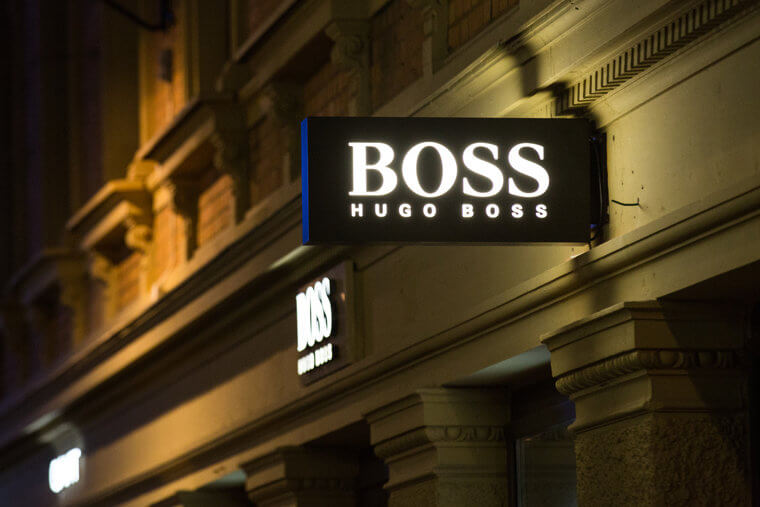 Hugo Boss, who was Nazi Party member #508,889, revived his company by using prisoners of war as free and forced labor. Post-war, he passed down the business to his family, who rebranded and laid the foundation for today's empire. Over time, Hugo Boss changed hands, and now it's making amends by donating to various charities, aiming to make up for past forced labor practices.
L'Oréal
Renowned for their hair, skin, and cosmetic products, L'Oréal has inseparable links to the fascist group La Cagoule. Founder Eugène Schueller not only supported but financed the French secret society, offering its meetings space at L'Oréal's Paris headquarters. La Cagoule, an anti-communism and anti-democracy group, shared leadership with the Social Révolutionnaire (MSR) party.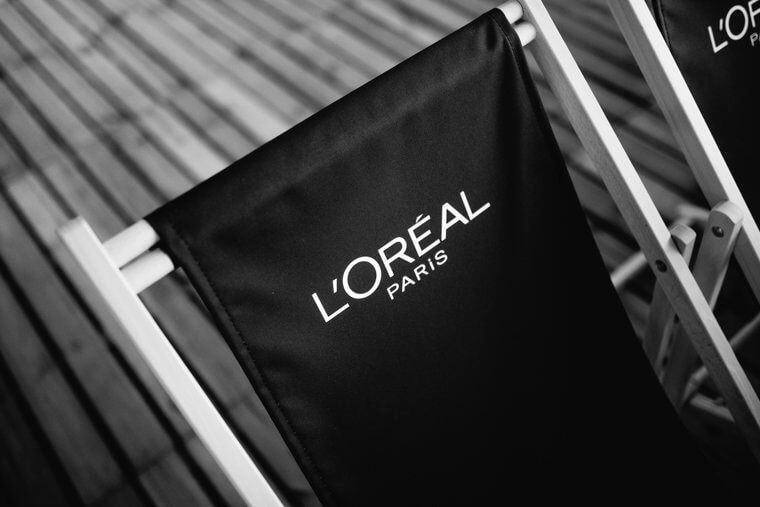 When World War II broke out and France became occupied by German forces, the MSR sympathized and collaborated with the invaders. After the war ended, several party and society members were hired as L'Oréal executives. One such recruit was Jacques Corrèze, who was appointed CEO of the brand's only licensed U.S. distributor. Corrèze was forced to return to France in 1991, due to his political past.
Coco Chanel
Despite her achievement in creating the best-selling perfume ever, Gabrielle "Coco" Chanel's association with Nazi Germany reveals a darker side. Preceding World War II, she was an outspoken and renowned anti-semite. As German forces imposed anti-Jewish regulations in France, she seized the chance to take full control of Parfums Chanel from its Jewish directors.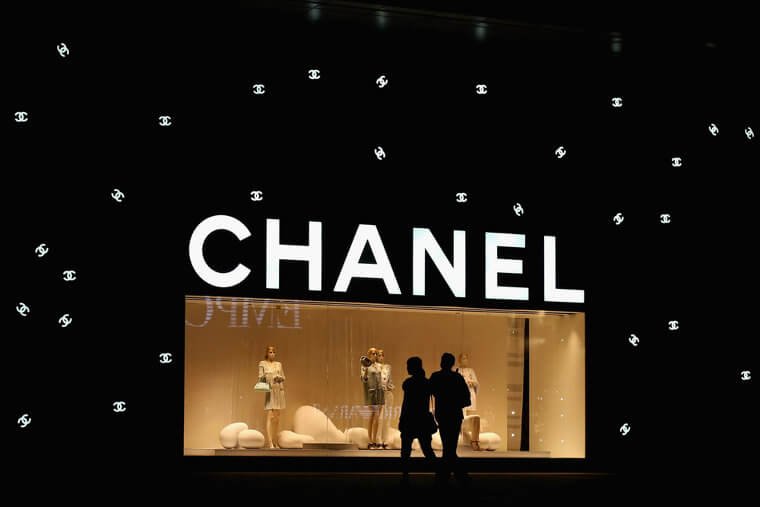 More seriously, Chanel was apparently employed as a spy for German forces and actively aiding in the occupation of Madrid. During the war, Chanel lived at the Hotel Ritz in Paris, the accommodation of high-ranking Nazi officers. Also living there at the time was a German aristocrat named Baron Hans Günther von Dincklage, with whom Chanel had a romantic affair.
Volkswagen Group
While these brands may appear distinct, namely Audi, Bentley, Lamborghini, Porsche, SEAT, and Škoda, they belong to the same contemporary motor conglomerate. Established in 1937 in Berlin, the Volkswagen Group binds them together. Given this time and place, it's unsurprising that Volkswagen, along with at least two other brands, shares ties with the German Nazi Party.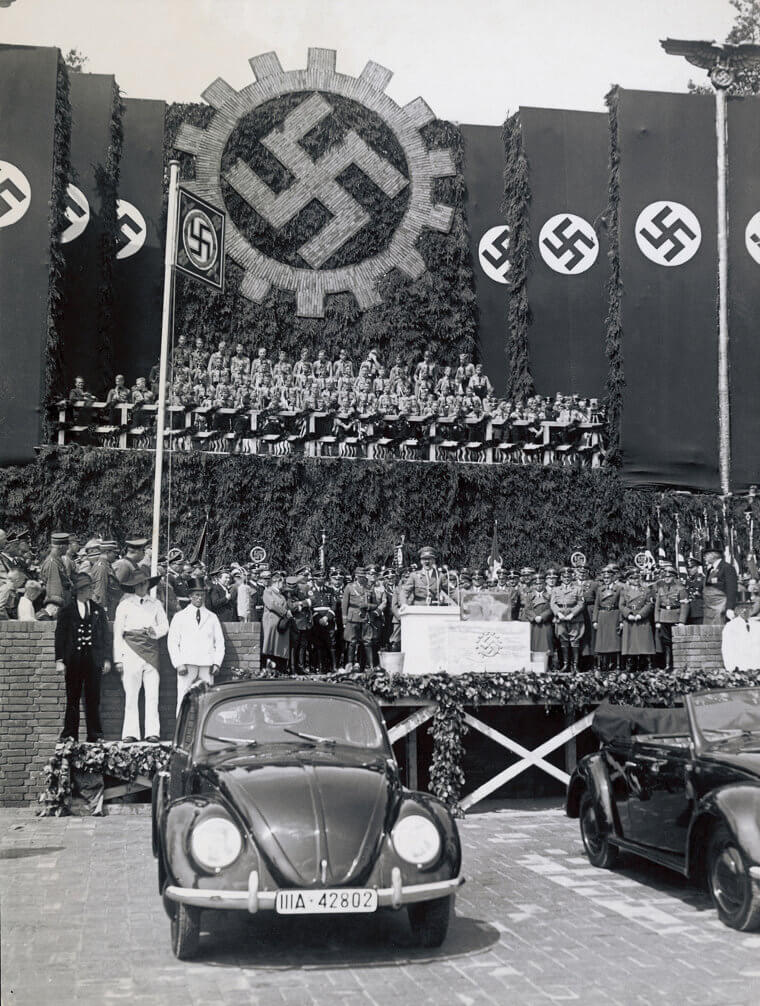 Ferdinand Porsche engineered the Volkswagen Beetle, the company's inaugural product, supported by Adolf Hitler. Hitler personally laid the foundation stone for the first Volkswagen plant on May 26, 1938. Also, historians believe Audi used thousands of forced laborers from the Jewish extermination camps in the 1940s.
Adidas and Puma
Before Adidas and Puma, there was Gebrüder Dassler, the precursor to these modern brands. Founded by Adolf and Rudolph Dassler in the German village of Herzogenaurach, they were active and fully subscribed Nazi Party members in their 30s during Hitler's rise, with Rudolph serving in the German military in World War II.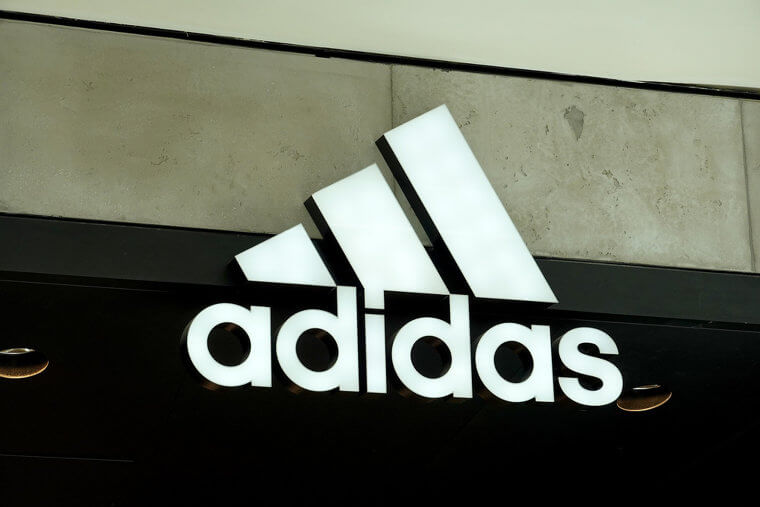 Amidst the war, the Dassler brothers' relationship soured, leading them to testify against each other in front of Allied forces after the war. Rudolph Dassler's Nazi connections resulted in a year of imprisonment. Post-split, they founded Adidas and Puma. Though both brands have distanced themselves from their contentious origins, an official reconciliation remains absent.
Ford
Henry Ford, an American industrialist, pioneered the assembly line, and transformed the manufacturing process. Despite his achievements, he held controversial views. He funded square dancing in schools to push out the rise of jazz, which he linked to Jewish culture. He even bought his local newspaper to publish his own anti-Semitic writings, compiled into a four-volume book called "The International Jew: The World's Foremost Problem."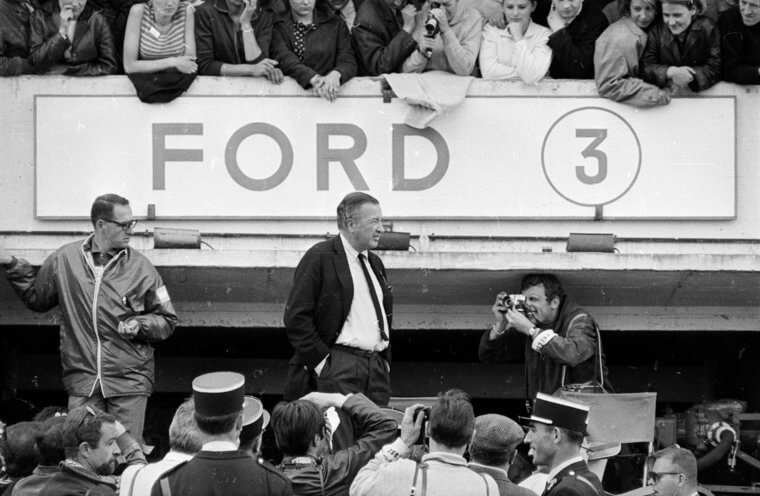 Ford developed strong ties with top Nazis like Himmler and Hitler, who openly praised him. Despite later apologies due to negative consequences on his business, the German consul still awarded Ford the Grand Cross of the German Eagle, Nazi Germany's top foreign honor, for his 75th birthday.
Nike
After decades of accusations, in 1998 Nike's CEO and founder Phil Knight famously and publicly acknowledged prioritizing profits with the company's involvement in sweatshops, forced overtime, and child labor. Labeled as a symbol of global issues in sports and society, reports even claimed Nike may have pushed infrastructure to relocate for cheaper labor and fewer restrictions.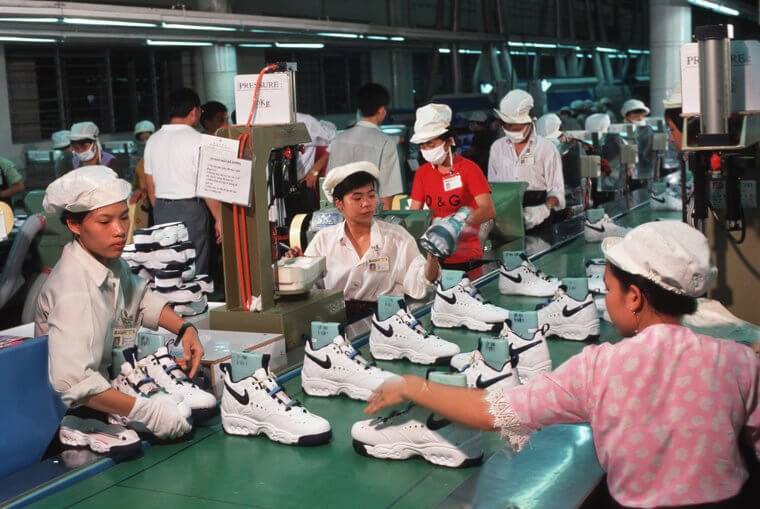 Amid public pressure, Knight addressed all accusations against his company. A minimum age requirement was implemented for subcontractor employees, and a dedication was established to maintain air quality standards equivalent to those in the US. By 2005, Nike had emerged as a trailblazer in transparency concerning overseas manufacturing practices.
BMW
In 2016, BMW expressed "profound regret" for its association with aspects of the German war effort, which had greatly benefited the company. Back in the 1930s, BMW received significant funding from Herbert and Harald Quandt, who amassed their wealth by acquiring Jewish businesses and employing forced labor to produce weapons for the German war effort.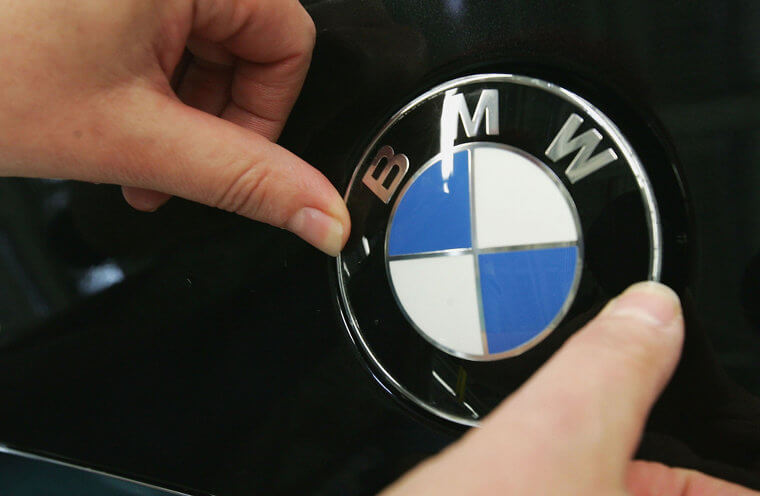 BMW even repurposed its factories for Luftwaffe aircraft engine production during the war, using around 40,000 prisoners from concentration camps as forced labor. Post-war, BMW was initially banned from making vehicles or aircraft, but the brand was back in full production by the start of the 1950s.
Uniqlo
"The machine will never stop so after the day shift workers finish work, the night shift workers come, and the machines keep going. So around 12 hours every day." This was quoted in a report filed about a Uniqlo factory in China in 2015. International labor laws state nobody should work more than eight hours a day, without paid overtime and everyone should have at least one day off per week.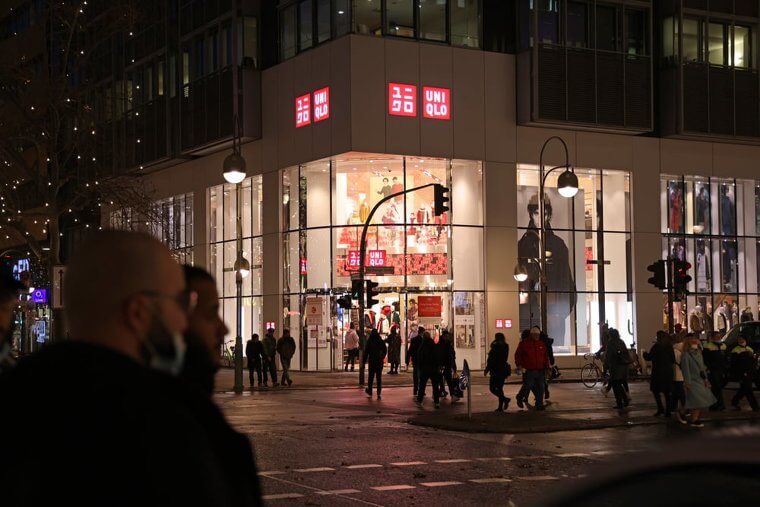 Researchers alleged that Uniqlo employees faced underpayment, overwork, and hazardous conditions, including sewage-covered floors, inadequate ventilation, and high temperatures. In response, Fast Retailing, Uniqlo's parent company, acknowledged some of these challenges like prolonged working hours in some locations...
Barneys
"During the entirety of our 90-year history, Barneys New York has prided itself on providing an unparalleled customer experience to every person," said Mike Lee, the Barneys CEO in 2013. His statement followed a controversial period for the retailer after two black customers claimed they had been racially profiled and mistreated by the department store.
One customer, an NYC College freshman had been detained and arrested on suspicion of stealing a $350 belt, despite providing the store with both ID and a receipt with his name on it. After a woman named Kayla Phillips spoke up to say she had received similar treatment, Barneys was taken to court and forced to agree to a settlement of $525,000.
Forever 21
In comparison to some of the controversies on this list, the issues raised by Forever 21 employees in 2012 may seem minor. To those U.S. workers, however, it was a very serious matter. Six staff members at Forever 21 stores took their employer to court on the grounds they were forced to complete unpaid labor.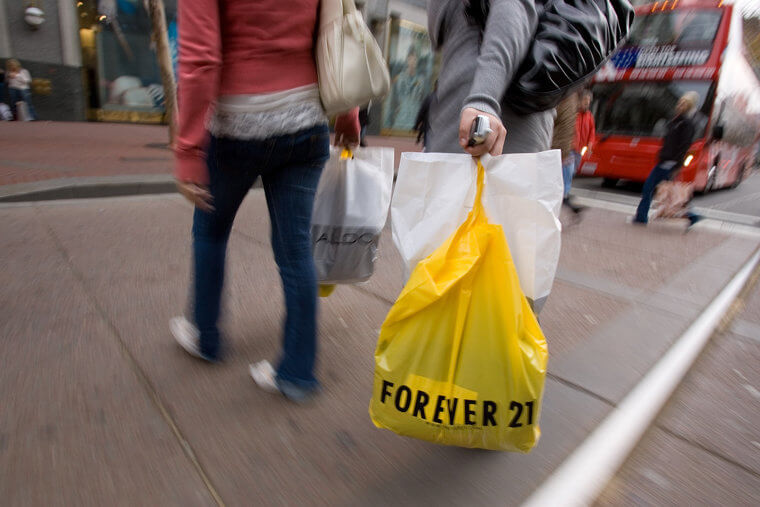 Echoing a successful claim of $4 million against Polo Ralph Lauren in 2010, these five women claimed they were "frequently kept at stores during lunch breaks and after the ends of their shifts while they were searched for stolen merchandise." As these employees were not compensated for their over-time, lawyers argued it was a contravention of U.S. labor laws.
Wells Fargo
The list of accusations and controversies surrounding the U.S. financial services company Wells Fargo is long. From one of the largest embezzlements in history by an assistant operations officer in 1981 or increased loan rates charged to black and Hispanic customers, one of Wells Fargo's biggest scandals actually occurred around 2016...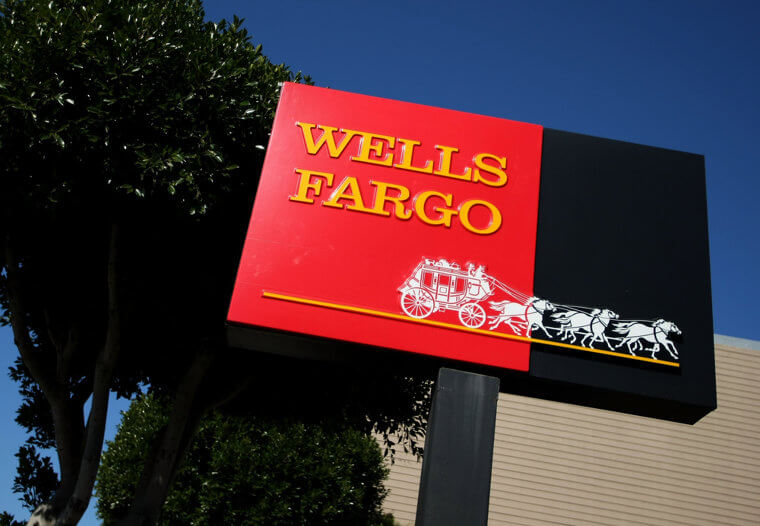 After the company launched a commission incentive for employees who opened new accounts, staff members opened over 1.5 million checking and savings accounts and issued half a million credit cards without asking customers first. This led to huge charges being levied on customers for products they had never requested. When the scandal broke, more than 5,300 employees were fired and Wells Fargo had to pay $185 million in fines plus $5 million in refunds to affected customers.
Quaker Oats Company
What became one of the most sinister brand controversies to happen in America started as a seemingly wholesome "Science Club" for disabled children at a state school in Massachusetts. From around 1946, a number of children were invited to become members of the club and, with signed consent from their parents, many took up the exciting opportunity.

For seven years, club members got free and purportedly nutrient-rich meals under a study by MIT, Harvard, and Quaker Oats. What the parties failed to mention was the addition of radioactive calcium and iron to the food, aimed at creating results they can use for advertising. Naturally, this revelation caused outrage among parents, kids, and the public.
Jameson Irish Whiskey
But it wasn't until 108 years later that the brand's biggest and most gruesome controversy unfolded. James S. Jameson, the creator's great-great-grandson, capitalized on his family's wealth, becoming a self-proclaimed explorer and adventurer.
During an African expedition, James Jameson ventured into the Congo, specifically an area inhabited by cannibals. Eager to witness cannibalism firsthand, he bought a young girl from a local family and presented her to the tribe. He observed as the helpless and unfortunate girl was fatally stabbed, killed, and consumed by the tribe.
From Swoosh to Slogan: Unraveling Nike's Iconic Logo and Tagline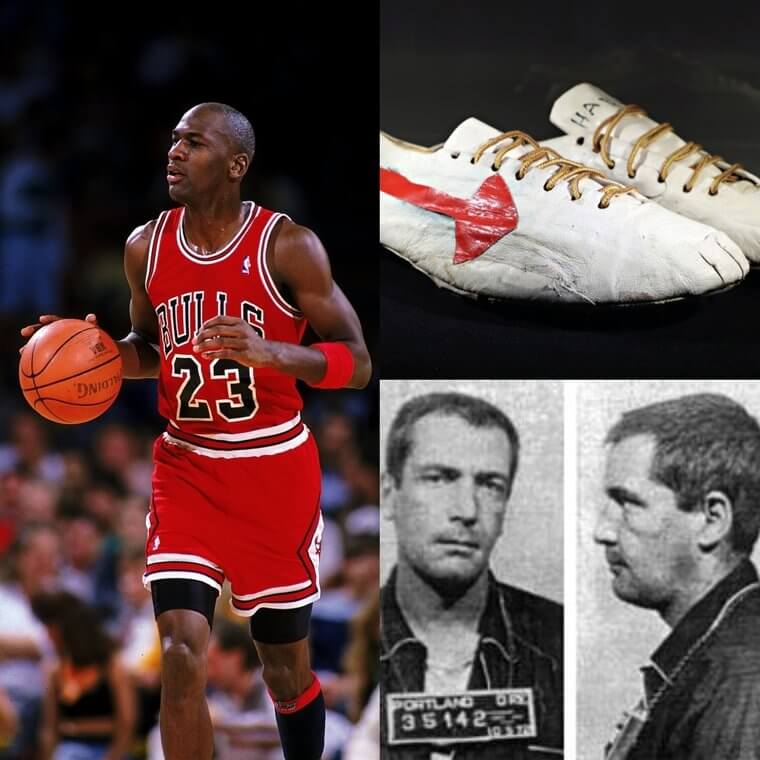 In the world of sportswear, few brands have made an impact like Nike. Founded in 1964 by Phil Knight and Bill Bowerman as Blue Ribbon Sports, it later took on the name Nike, inspired by the Greek goddess of victory. Over the years, the brand's iconic "Just Do It" slogan has echoed far beyond sport, even intriguingly becoming a defiant statement by a man on death row, showcasing its vast cultural influence.
Blue Ribbon Sports
In 1964, accountant Philip Knight and coach William Bowerman founded Blue Ribbon Sports, importing Onitsuka Tiger basketball shoes, which they sold from Knight's car trunk. Knight's sales approach was straightforward yet effective. "I drove all over the Pacific Northwest to various track meets. Between races, I'd chat up the coaches, the runners, the fans and show them my wares. The response was always the same. I couldn't write orders fast enough."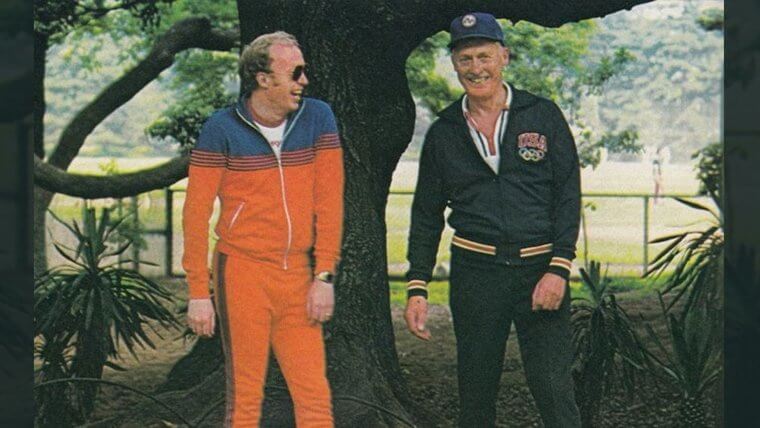 In 1965, Phil Knight hired his first full-time employee, athlete Jeff Johnson. Jeff sold 3,250 pairs of shoes in his first ten months, which, to quote Knight, was a "completely impossible feat." Johnson established great relationships with coaches, sent them birthday cards, and regularly wrote them letters. In doing so, he created the modern-day mailing list.
The Birth of Nike
Selling imported Japanese running shoes was great and all, but Knight and Bowerman had bigger dreams. So, they decided to create their own original line of sneakers, but first, they needed a more catchy company name. In 1971, Blue Ribbon Sports changed its name to Nike. The idea came after Jeff Johnson coined the name. The former athlete and impressive salesman took his inspiration from the Greek Goddess of Victory.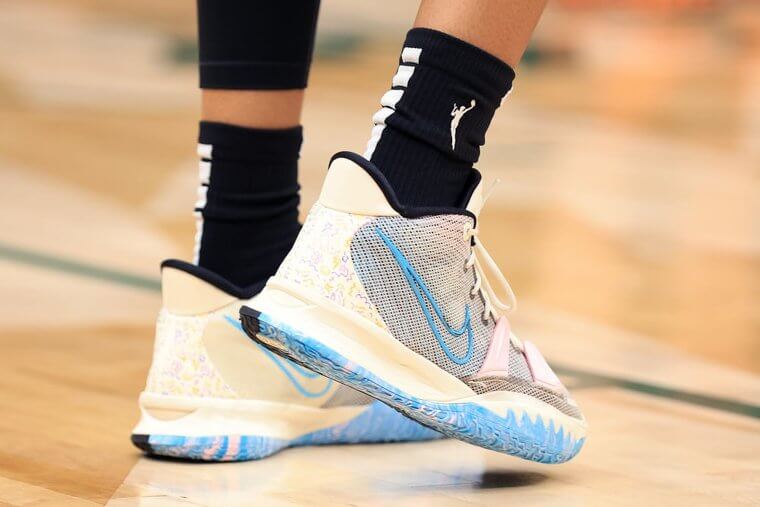 Back in Classical Greece, Nike's wings motivated her warriors to be brave and fearsome in battle. When Greek warriors won a campaign, they would say the word "Nike" to each other as a token of appreciation to their goddess. But Nike wasn't just the goddess of victory in war; she represented victory in arts and athletics. 
The First Nike Running Shoe
As the local track at Hayward Field in Oregon transitioned to an artificial surface, Bill Bowerman wanted a sole that could grip without using spikes. One day over breakfast in 1971, Bill was talking to his wife about his conundrum––how to create a shoe that would grip these new artificial tracks that were springing up all over the country. So, Bill used his wife's waffle iron to experiment with new rubber soles for lightweight track shoes that would both grip and increase the runner's speed.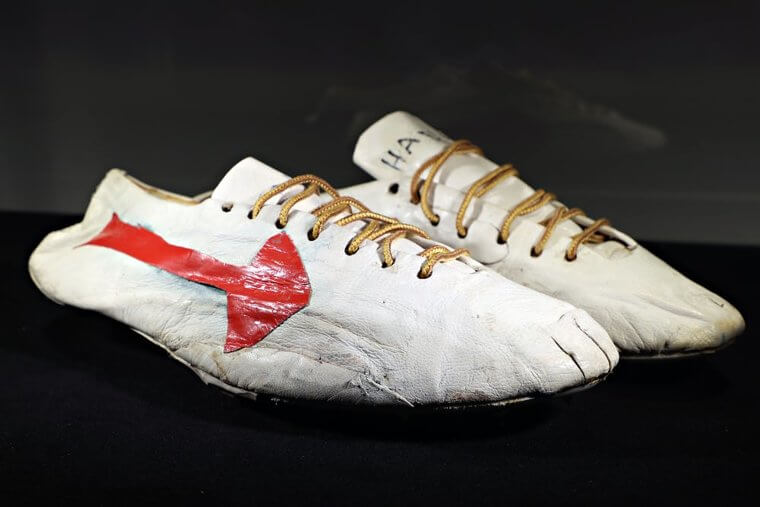 Bowerman's design led to the introduction of the "Moon Shoe", so named because the waffle tread looked like the footprints Neil Armstrong and Buzz Aldrin had left on the moon two years earlier. Within a few years, the "Waffle Trainer" was perfected. Phil and Bill had a company, they had a company name, now all they needed was a logo...
Carolyn Davidson
By night, Phil Knight sold running shoes out of the back of his car. But during the day, he worked as a Professor of Accounting at Portland University. One day on campus, he overheard a young art student talking about graphic design and the rest, as they say, is history. Phil Knight and Carolyn Davidson's meeting was a match made in heaven. Or, more appropriately, a match made on the Elysian Fields of  Ancient Greece's afterlife.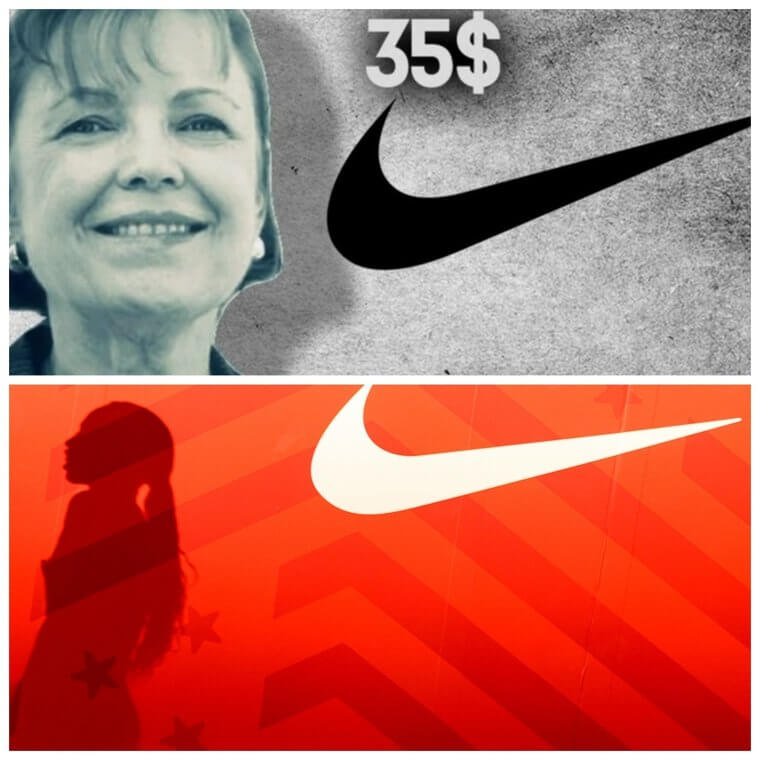 While we'd love to tell you all about Carolyn Davidson's early life, she remains an enigma. She was born in 1943, and one can assume she had a run-of-the-mill upbringing. She became a journalism student in the 1960s before switching to study graphic design at Portland State University in Oregon, which is where we pick up her story...
Struggling Artist
Legend says that in '71, Carolyn bumped into Knight outside his faculty. As any art student will tell you, graphic design and academia aren't lucrative, and Davidson told Phil she didn't even have enough money to buy oil paints or to take another class. Phil Knight listened to her sob story and offered Carolyn a job. Her first freelance role for the company was to create charts and graphs for his meetings with the Japanese executives at Onitsuka Tiger.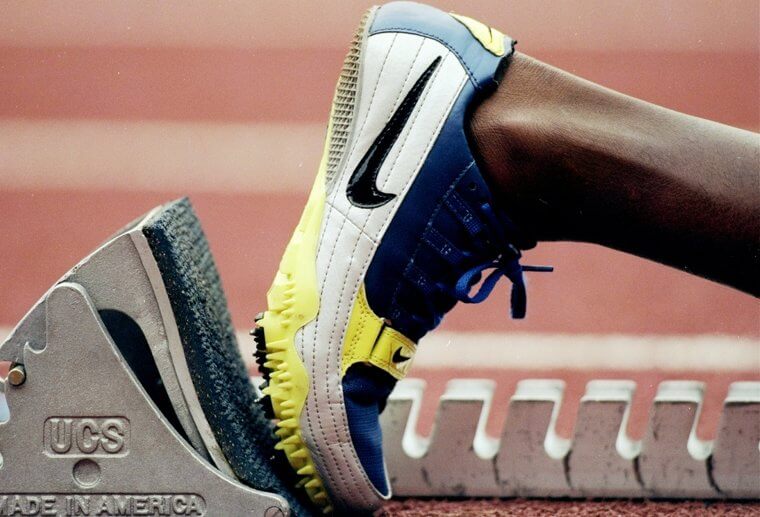 Her success in creating pie charts and line graphs led to the grateful student designing posters, adverts, and flyers for the fledgling sports company. After Knight decided that he was ready to begin his own line of athletic shoes, he knew that he would need a great logo. So he hired Carolyn for the job at the rate of $2 an hour. 
The Muses
Carolyn turned in her first four eclectic designs. However, none of them were what Phil Knight was after. These first designs included chaotic black-and-white circular designs that looked like hypnotic optical illusions. He wanted a logo that suggested movement and encouraged speed, but Carolyn's first few designs were too busy, too intricate and not very pleasing on the eye.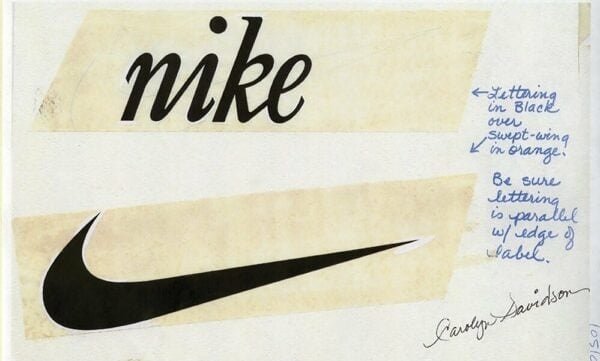 Phil wanted something simple that was in keeping with his and Bill's new company name. So, Carolyn reached out to The Muses of Ancient Greek Mythology for inspiration and spent over 17 hours working on the logo. The goddess Nike is often portrayed in Greek art as Winged Victory in the motion of flight, which gave Carolyn an idea. When she was happy, she handed Knight her fifth design and waited for him to fall in love with it. Narrator's voice––he didn't. 
The Swoosh
Carolyn's fifth design for Nike's new logo was a minimalist check mark shape inspired by the wings of the Greek Goddess Nike. Her design was instantly recognizable, suggesting speed, movement, and grace. Carolyn's Swoosh design ticked all the boxes (pun intended), but CEO Phil Knight didn't like it. He said at the time, "I don't love it, but it will grow on me." 
Perhaps Phil didn't like that the word "nike"––written in a cursive lowercase font––was superimposed over the top of the Swoosh design. Maybe it was the thinness of the swoosh outline that didn't float Phil's boat. But he stuck with her design since he couldn't afford to employ Carolyn any more than her 17 hours, and because he was facing looming production deadlines. Phil Knight was right; the design grew on him over the years. 
From Strength to Strength
Later in 1971, Carolyn graduated from Portland State University with a bachelor's degree in graphic design. She continued to design for Nike until 1975. During her four years with the company, her Swoosh design was first placed on a pair of Nike running shoes on June 18th, 1971. The trademark was registered with the US Patent and Trademark Office on January 22nd, 1974.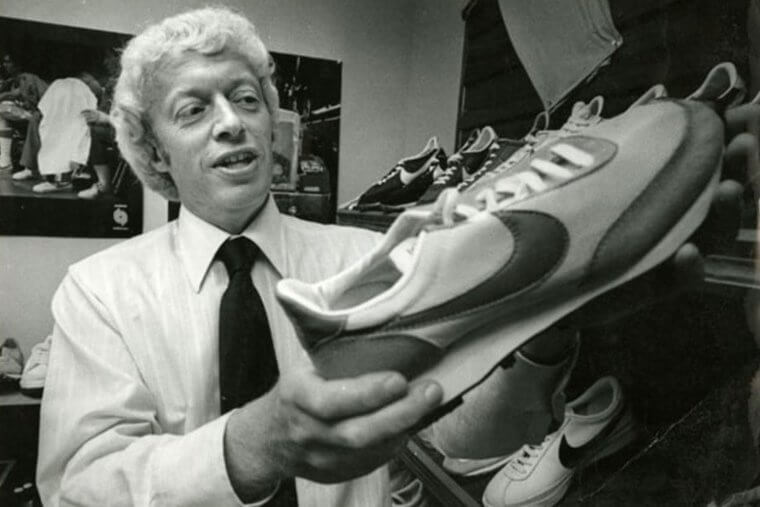 The italic lowercase word "nike" accompanied the swoosh for the first seven years. The company grew slowly but steadily, and in 1976, Phil Knight (pictured), Bill Bowerman, and the board hired Seattle's John Brown and Partners as Nike's first advertising agency. The following year, the agency created Nike's first brand ad, called "There is no finish line," in which, rather bizarrely, no Nike product was shown. Later, they also came up with the Eat My Dust slogan. 
Redesign
In 1978, Nike redesigned their logo. The new logo still featured Carolyn's famous Swoosh logo. Still, her cursive Serif lowercase typeface "nike" was replaced by the uppercase word "NIKE" in the Futura Bold typeface sitting above the Swoosh. The new font was more geometric and modern, and its style of kerning saw different spacing between the letters. Additionally, the edge of the last letter, "E" runs into the Swoosh's tail.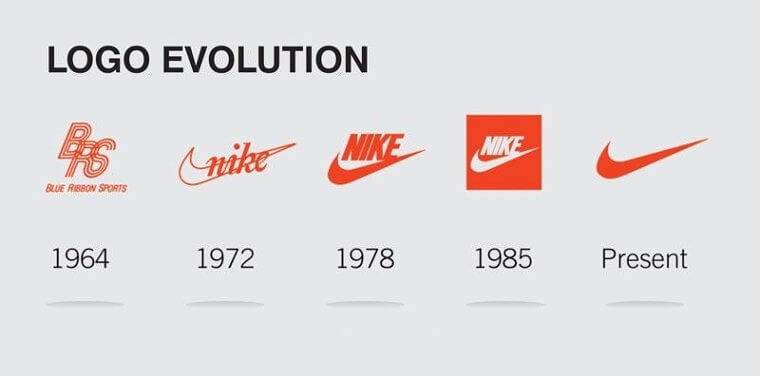 By 1980 Nike was selling half of the athletic shoes in the US, and the company went public. In 1985 the Nike logo underwent another redesign, and the Swoosh and the wording sat inside a square. But that didn't last long. The board had more pressing matters to contend with. Behind the scenes, sales of Nike basketball shoes were plummeting...
Michael Jordan
By 1984, basketball shoes were so low that Nike was on the verge of shutting its basketball shoe division. So, co-founder and CEO Phil Knight and Vice President of Marketing Robert Jay Strasser tasked their basketball talent scout John Paul Vincent "Sonny" Vaccaro to find a new ambassador for Nike basketball shoes. Vaccaro identified a young rising rookie from the 1984 NBA draft called Michael Jordan. But Adidas fan Jordan was off limits as he was too expensive for Nike's meager budget.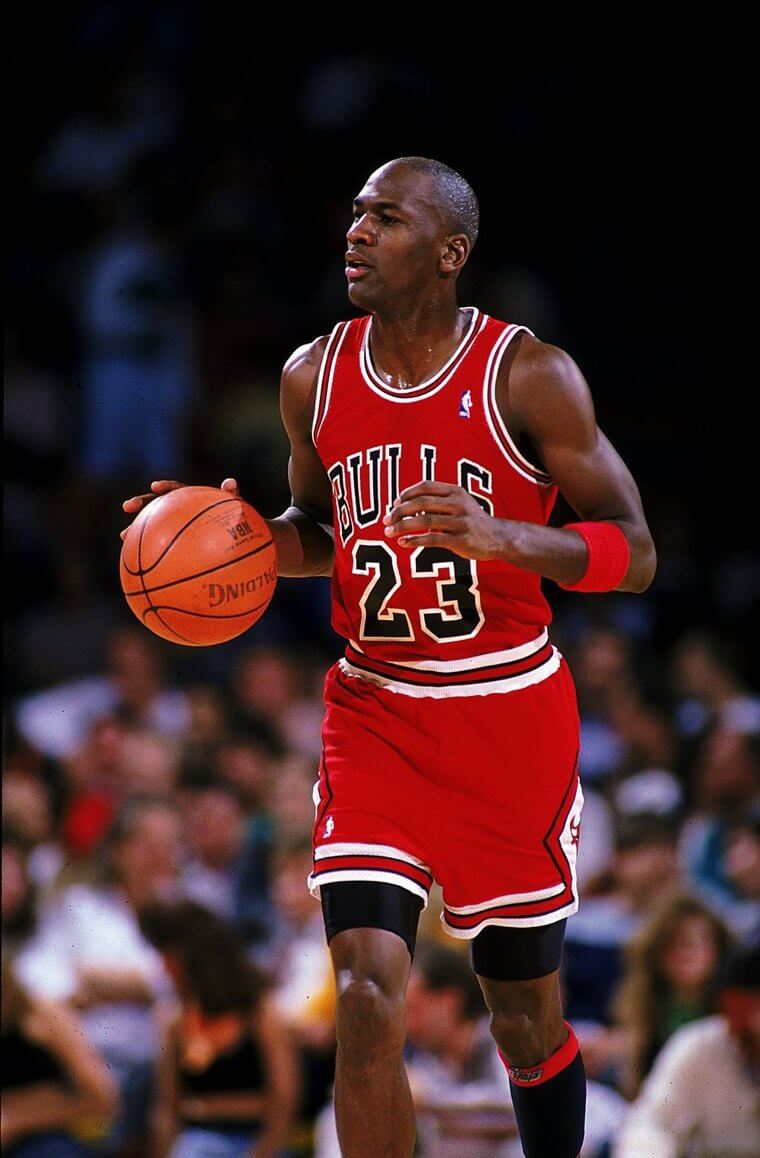 So Vaccaro traveled to Wilmington, North Carolina, to convince Michael's mother, Deloris, to convince her talented son to sign with Nike. Vaccaro's unorthodox heist worked, Michael Jordan signed, and Vaccaro and Strasser tasked designer Peter Moore to create a prototype basketball shoe, which Moore named the Nike Air Jordan.
The Nike Air Jordan
In October 1984, Michael Jordan signed a $2.5 million, five-year deal with Nike. Designers Peter Moore, Tinker Hatfield, and Bruce Kilgore produced the first Air Jordanshoes for Michael to wear during his time with the Chicago Bulls in the fall of 1984. Five months later, on April 1st, 1985, they went on sale to the public.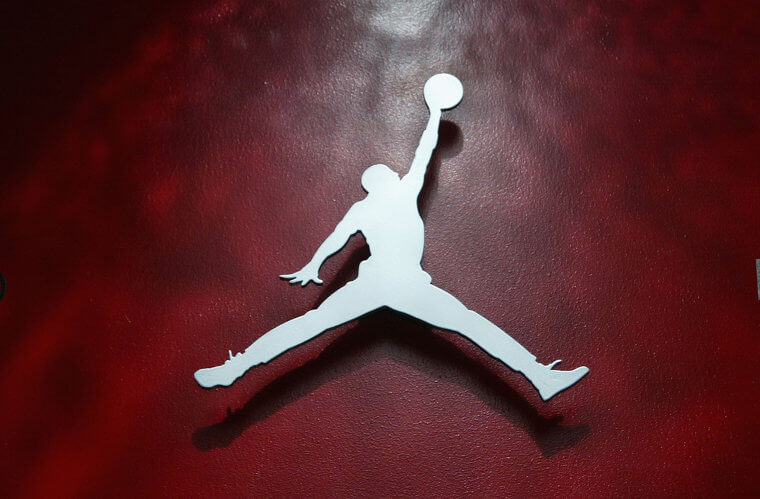 The Air Jordan came with another iconic logo—a silhouette of a jumping Michael Jordan in mid-flight Jordan. The famous "Jumpman" Logo was inspired by a photograph by Jacobus Rentmeester, taken when Jordan played for Team USA in the 1984 Summer Olympics. However, thirty years later, in January 2015, photographer Jonas Linder sued Nike, claiming copyright infringement over the use of the Jumpman logo. The suit was dismissed in June of the same year. 
Courting Controversy
The new basketball shoe courted controversy on the basketball court. The NBA banned Nike's black and red Air Jordan I's, inventing an arbitrary rule that basketball shoes had to be 51% white, and fined Jordan $5,000 fine per game. Nike cashed in on the controversy, putting out the Air Jordan I "Banned" advertisement. The ad stated: "On September 15th, Nike created a revolutionary new basketball shoe. On October 18th, the NBA threw them out of the game. Fortunately, the NBA can't keep you from wearing them. Air Jordan. From Nike."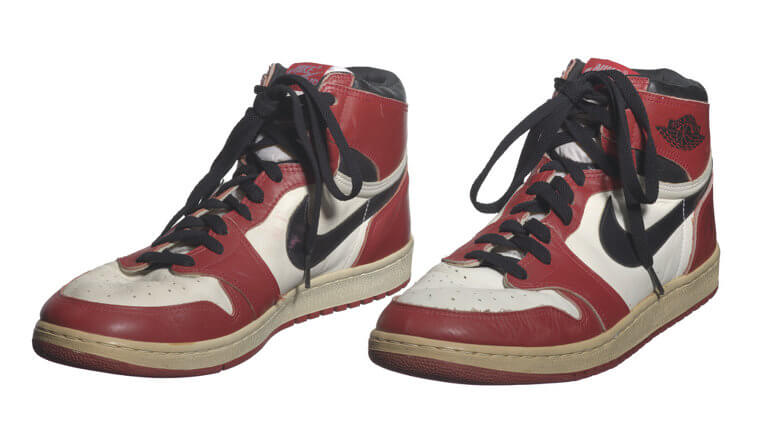 As MJ conquered the NBA, his endorsement saw Nike Air Jordans fly off the stands. The controversy whipped up by the NBA helped the company sell even more shoes. Instead of selling the expected $3 million of Air Jordans, they sold a staggering $126 million worth of sneakers. 
Just Do It
By the late 1980s, Wieden+Kennedy became Nike's primary advertising agency, running all its print and TV promotions. The agency's co-founder Dan Wieden (pictured) came up with the now-famous slogan Just Do It for a 1988 Nike TV campaign. In keeping with Nike's ancient Greek theme, Californian marathon runner Walt Stack starred in Nike's first Just Do It television ad, which debuted on July 1st, 1988.
The modern marathon is, of course, named in reference to Philippides, who ran 26 miles to tell his Greek compatriates they had defeated the Persians in 490 BC. After delivering the news, Philippides dropped dead from exhaustion. Later in '88, the Just Do It slogan was added underneath Carolyn Davidson's Swoosh logo. But legend says the three-word slogan came from an unusual and macabre source. 
Killer Copy
In Doug Pray's 2009 advertising documentary, Art & Copy, Dan Wieden confesses he got the idea for the Just Do It slogan from convicted double murderer Gary Gilmore. Wieden was inspired by the phrase "let's do it," which were the last words Gilmore spoke before his execution by firing squad in Utah State Prison, Draper, Utah, in 1977.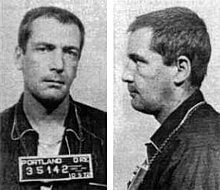 Gary Gilmore became famous around the world for demanding the US government see through on their promise of his death sentence for two murders he admitted to committing in Utah. Dan Wieden possibly read about Gimore's life and execution in Norman Mailer's 1979 nonfiction novel The Executioner's Song or by watching the 1982 TV film of the same name starring Tommy Lee Jones as Gilmore. 
Three Little Words
The slogan accompanied Nike's first major TV campaign, which included commercials for running, walking, basketball, cross-training, and women's fitness. Weiden said, "Creatives in the agency all questioned if we really needed it. Nike questioned it. I said, 'Look, I think we do. I believe we have too many disparate commercials that don't add up to anything without a tagline. I'm not married to the thing. We can drop it next round.' A lot of shrugged shoulders, but they let it ride."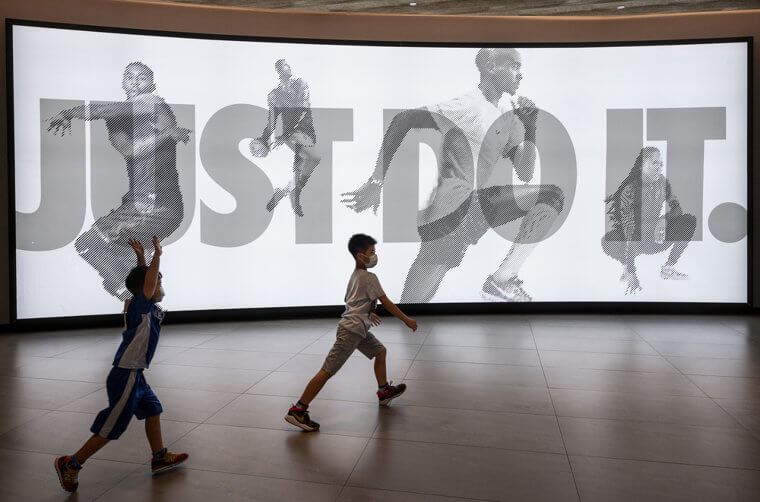 The response from the audience was unbelievable. "The general public surprised us all. Immediately, Nike started getting letters, phone calls. So did Wieden + Kennedy," explained Dan. Despite the slogan's grisly origin, those three little words resonated deeply with the public. Just Do It became a doctrine to live by and an inspiration to millions, especially women. 
Rallying Cry
A 1995 TV advert saw girls and young women powerfully announcing to the camera, "If you let me play sports, I will like myself more…. I will have more self-confidence…. I will be 60% less likely to get breast cancer…. I will suffer less depression….I will be more likely to leave a man who beats me….I will be less likely to get pregnant before I want to….I will learn what it means to be strong." The ad concludes with the words... Just Do It. Greek Goddess Nike would be proud to hear such a rallying cry for her warrior sisters.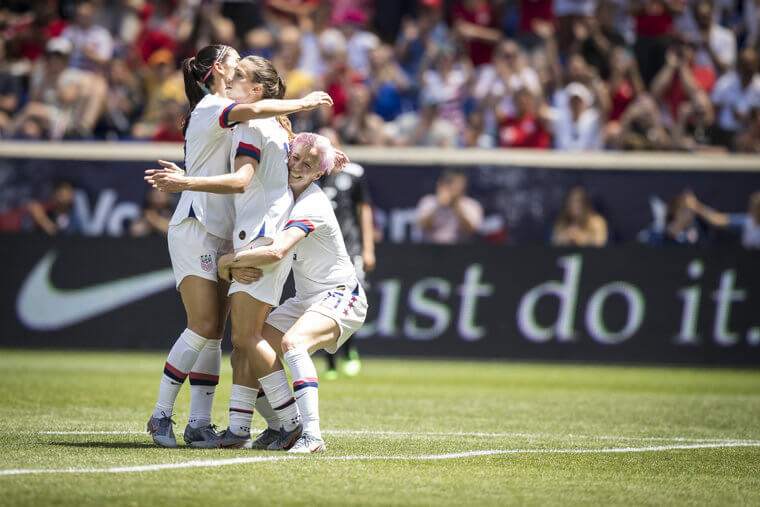 Nike continues to use the inspirational message across much of its branding and advertising to this day. Always accompanied by Carolyn's familiar Nike swoosh, it appears on bags, T-shirts, magazines, billboards, and Nike sports shops worldwide. Just Do It has been translated into dozens of languages, including Braille.
What Happened to Carolyn Davidson?
In the twelve months ending May 31st, 2023, Nike made a staggering $51.217 billion. Today, Air Jordans have become a status symbol in sneaker culture and are worn worldwide as a staple in casual and streetwear culture. The Air Jordan brand makes Nike $5 billion a year, meaning Michael has made $1.3 billion from his Nike deal.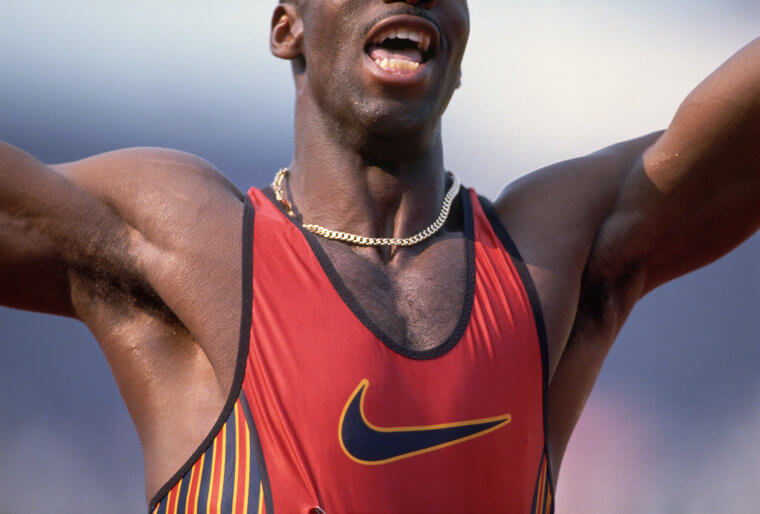 For creating the famous Swoosh logo in 1971, Carolyn Davidson was paid $2 an hour for 17.5 hours. We make that $35. But the company did reward Carolyn for her work by awarding her with a swoosh-shaped gold ring with a small diamond next to the peak of the curve, which Carolyn still wears triumphantly as a Greek goddess. Nike also gave her 500 shares in the company. She was a renowned graphic designer for many years and retired in 2000. In 2023, she's 83 years old.
Air
If you want to delve deeper into the story of Nike's history and how they snagged Michael Jordan, check out Ben Affleck's movie Air (2023). Set in 1984, the fascinating sporting biography stars director Ben Affleck as Nike co-founder Phil Knight, his best Bostonian buddy Matt Damon as basketball talent scout Sonny Vaccaro, Jason Bateman as Vice President of Marketing Rob Strasser, and Viola Davis as Michael Jordan's mom, Deloris.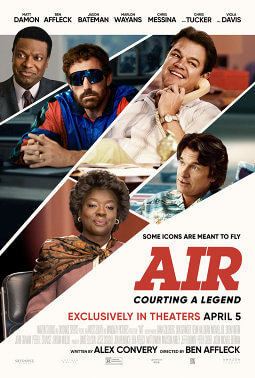 In real life, Rob Strasser passed away in 1993, aged just 46. Bill Bowerman died in 1999, aged 88. Sonny Vaccaro is 84 and is worth $5 million. Eighty-one-year-old Dolores Jordan is a best-selling author. And as for 85-year-old Phil Knight, well, Forbesmagazine says he is the world's 24th richest person with an estimated net worth of $47.7 billion. Not bad for a guy who started selling sneakers out of the trunk of his car!
Air Jordan Will Always Be The Better Lebron, And Here's Why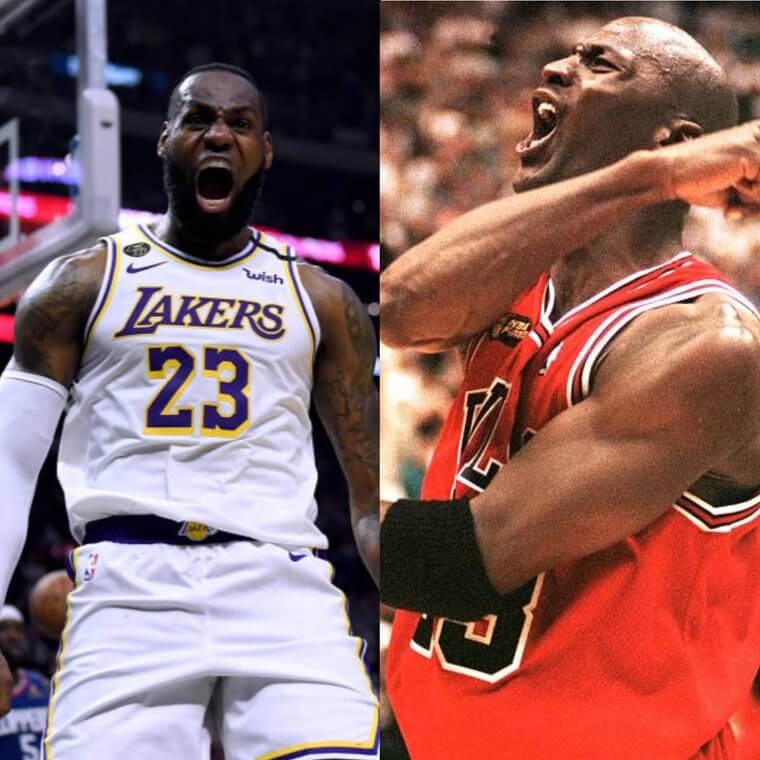 Michael Jordan and LeBron James- the two names that are etched in basketball history as two of the greatest NBA stars ever to grace the court. Countless debates have raged among fans, passionately arguing over who deserves the title of the greatest of all time. If you're on team James, here are a few reasons why fans feel that LeBron James will never be Michael Jordan.
Jordan Has More Final Wins Under His Belt
When it comes to NBA Finals victories, Jordan's achievements shine brightly. He has an impressive total of six championships which is two more than James. What's even more remarkable is that he was able to do this in just 13 seasons. James, on the other hand, took 18 seasons and 10 attempts to reach that number.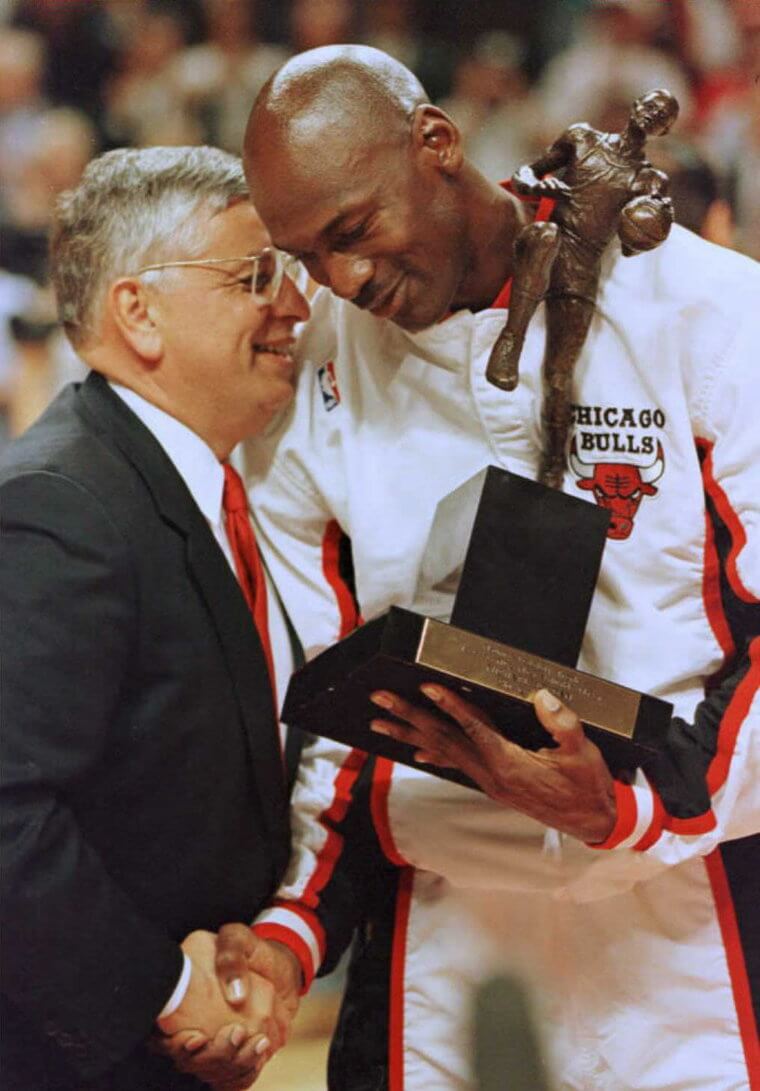 The contrast becomes even more striking when we consider the condensed nature of Jordan's career. All of his successes happened within a relatively shorter span of time, making them even more impressive. If that's not enough to convince you, then there's also the fact that Jordan is a six-time NBA Finals MVP. 
The Most Consistent Performer
Arguably one of the most extraordinary aspects of Jordan's career is his remarkable consistency. Not only did he win six championships, but he also earned the Finals Most Valuable Player (MVP) award each time. This achievement not only proves Jordan's exceptional performance but also his unwavering dominance on basketball's grandest stage.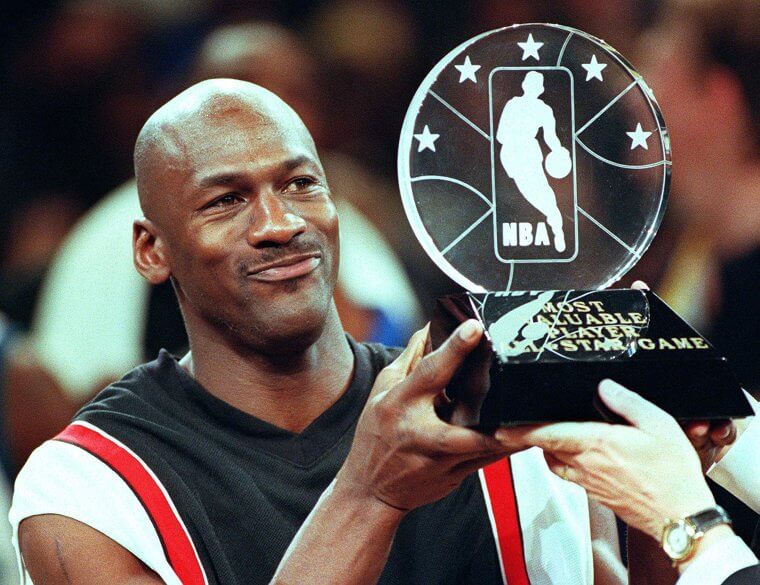 No matter the opponent or the circumstances, Jordan consistently delivered his best. This exceptional consistency and ability to perform at an elite level make Jordan an unparalleled figure in basketball history. What's more, is that he's also a better scorer than James. 
Jordan Never Seems to Miss
When it comes to scoring in the NBA, Michael Jordan's prowess is unmatched. That being said, it is important to note that he played as a shooting guard, while LeBron James is a small forward. Nevertheless, Jordan's scoring record is nothing short of incredible.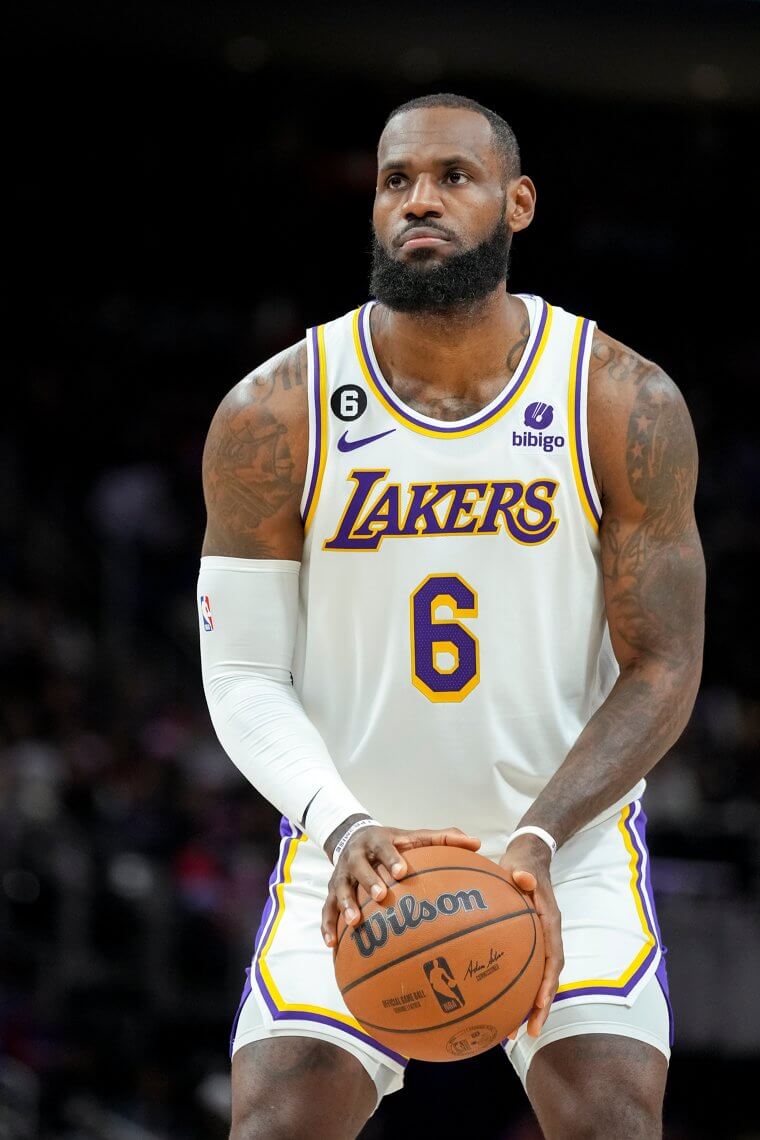 In his career spanning 17 seasons, James has managed to secure one NBA scoring champion award. Jordan, on the other hand, claimed a remarkable 10 scoring titles. This speaks volumes about Jordan's ability to consistently put up impressive numbers and outscore his opponents. While both players have left a lasting impact on the game, it's Jordan's impact in the playoffs that tips him over the edge. 
He Had an Unbeatable Average
It wouldn't be right to mention their scoring ability without taking a closer look at their impact in the NBA playoffs because their approaches and achievements differ greatly. Jordan's playoff performances were nothing short of extraordinary, as he managed to average over 40 points per game in five different playoff series.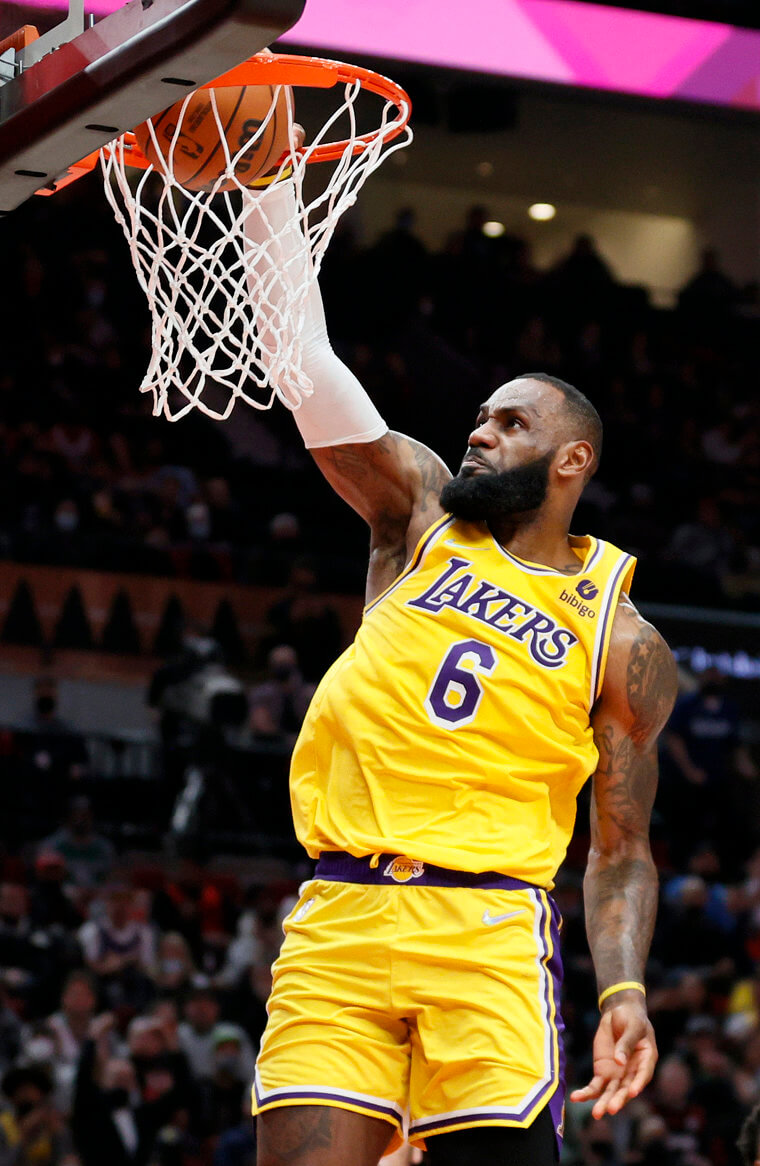 This staggering scoring ability in high-stakes games showcased Jordan's ability to elevate his game when it mattered most. While James has had numerous successful playoff runs throughout his career, he was never able to reach this remarkable milestone. This contrast in scoring dominance further fuels the ongoing debates regarding their individual greatness.
Jordan Played During a Different Era
When comparing Jordan and James, it's important to remember that these basketball stars played in different eras. The truth is that James has been known to indulge in flopping, a practice that has become increasingly common in today's NBA. However, in Jordan's heyday, flopping would have been deemed unacceptable.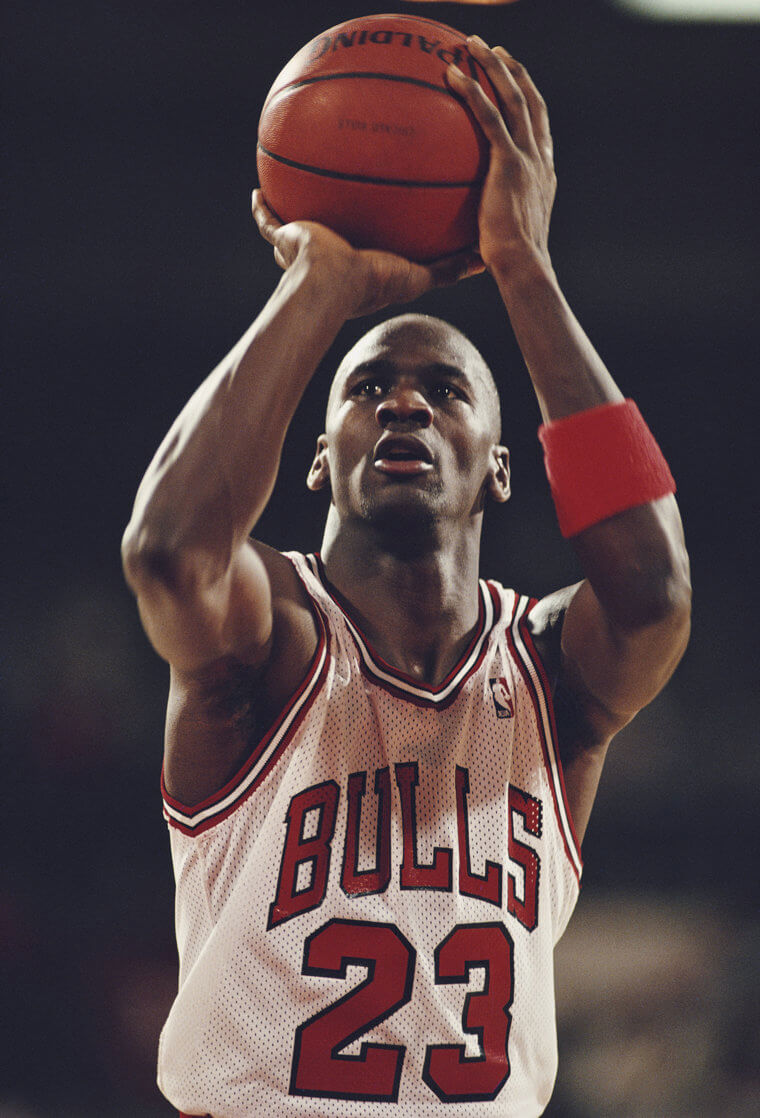 The attitudes towards gamesmanship were less forgiving, and players were expected to showcase their skills without resorting to exaggerated theatrics. This stark contrast highlights the evolution of the game and the changing norms surrounding sportsmanship. That being said, we can't help but see it from both sides. 
James' Actions Have Cause
While flopping has become more common in today's NBA, it is important to consider the reasons behind it. As one of the most prominent and targeted players in the league, there's no doubt that James often finds himself attracting a significant number of fouls. Given his fame and the bullseye on his back, he may simply want to capitalize on these situations.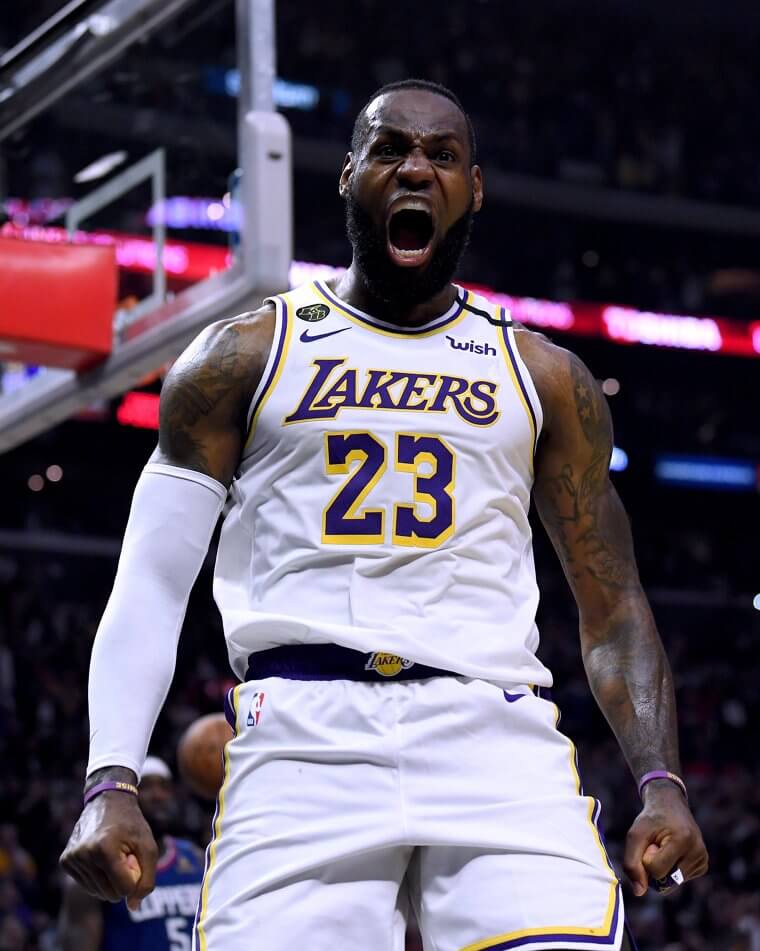 While Jordan may have also resorted to occasional flopping, it was not as frequent as it is among today's athletes. So, this means that the difference in frequency should be acknowledged when evaluating their playing styles. While opinions may vary on the ethics of flopping, understanding the context and the pressures faced by players helps to provide a more comprehensive perspective on the matter.
Some of the Most Iconic Moments in History
When it comes to iconic moments, Jordan stands out with an impressive collection. While their roles on the court differ, Jordan's ability to deliver game-winners definitely sets him apart. The Chicago Bulls' legendary icon has a knack for producing unforgettable shots in the final moments of the fourth quarter.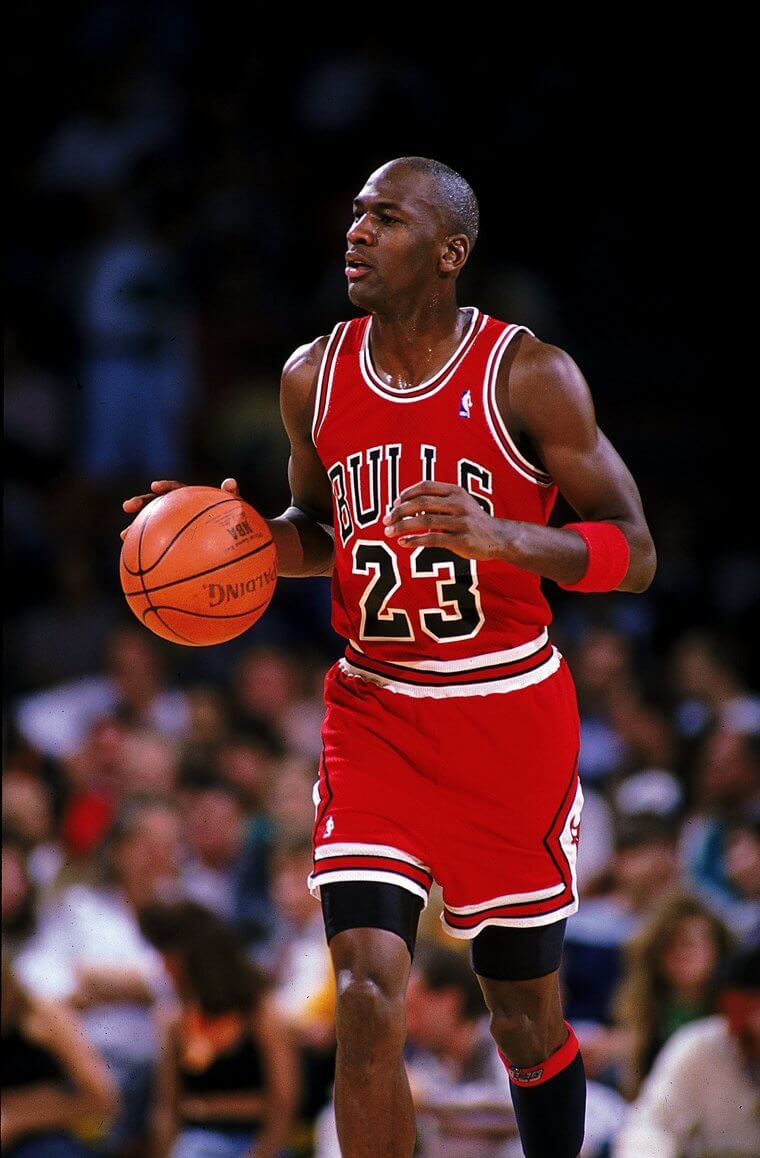 His ability to rise to the occasion and secure victories with his clutch performances is a testament to his greatness. There's no denying that James has had his fair share of memorable plays, but he doesn't quite contribute to game-winners to the same extent. In fact, some of Jordan's moments are still talked about today. 
Jordan's Moments Are Still Talked About Today
It's safe to say that Jordan's iconic NBA moments are etched in the memories of basketball fans worldwide. One unforgettable moment is 'The Shot' he made against Cleveland in 1989 when he secured a game-winning basket over his future teammate, Dennis Rodman. Another happened in 1998 when he hit a clutch shot to secure his final championship ring.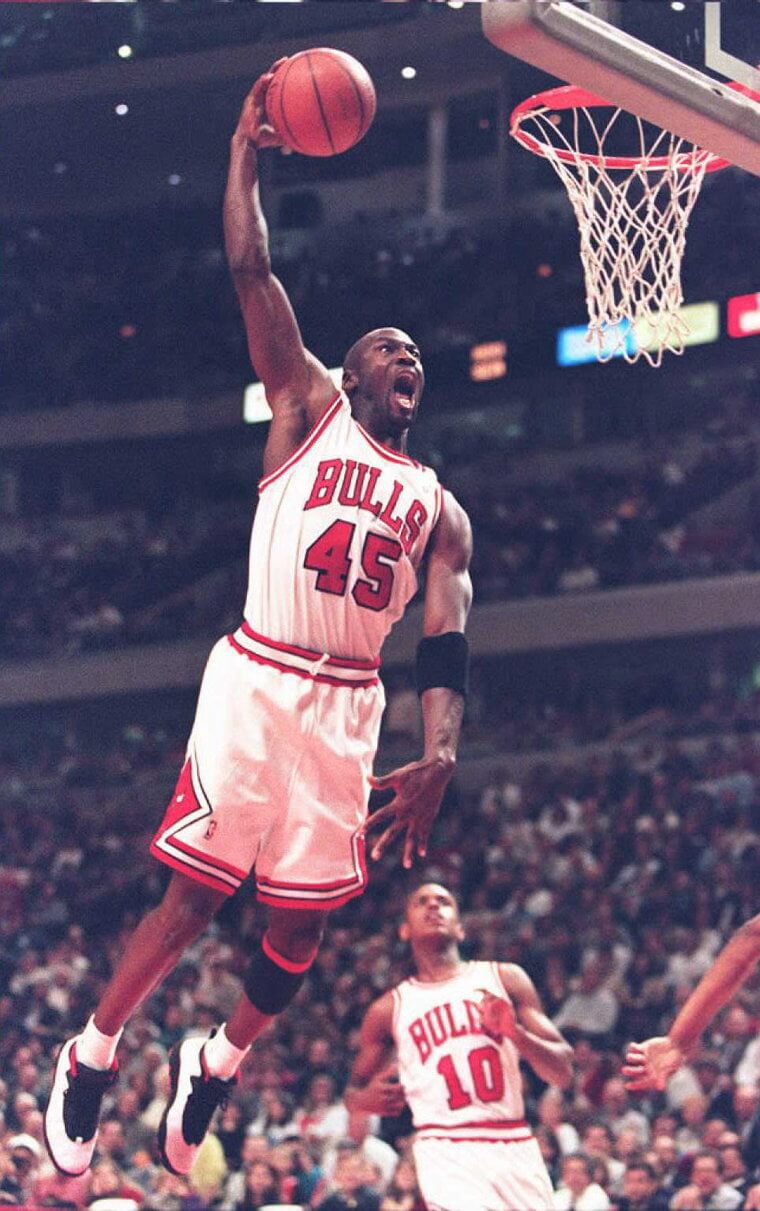 These moments stand as some of the most iconic in NBA history, with people still talking about them today. While James has undoubtedly had his own remarkable moments, he doesn't possess the same profound game-changing influence as Jordan. The truth is that Jordan's ability to captivate and transform games has contributed to his status as one of the greatest players in basketball history.
An Unreachable Level of Charisma
One undeniable aspect of Michael Jordan's legacy is the charisma he exuded throughout his career, something that James simply doesn't possess in the same measure. During his time with the Bulls, Jordan had an almost untouchable aura around him. In fact, his teammates at the time held him in the highest regard and treated him with the utmost respect because of it.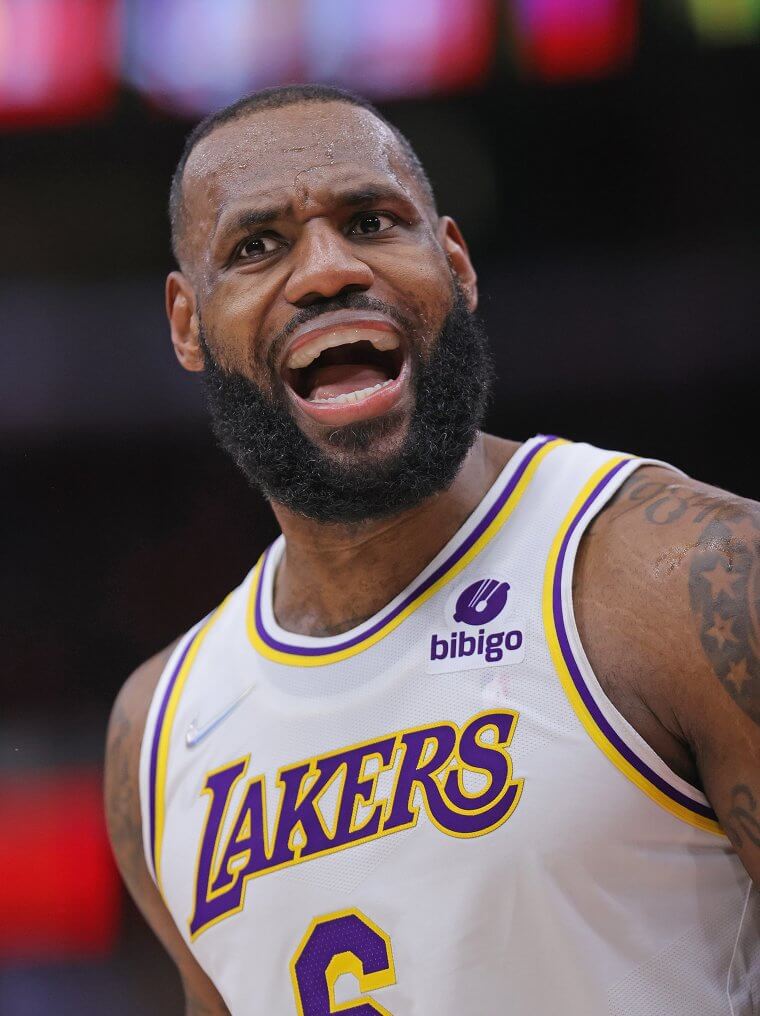 While the star could be demanding and occasionally harsh, his unwavering commitment to winning forced his teammates to elevate their game. He had a unique ability to inspire those around him to be better and create a winning culture. Unfortunately, we can't see James having the same effect. 
James Never Exerted the Same Influence
One example that comes to mind is the incident involving Delonte West and his alleged relationship with James' mother, Gloria James. It's just hard to imagine Jordan accepting this situation which again highlights the stark contrast in their approaches. 
Unfortunately, James never exerted the same kind of influence that Jordan did. While James had an immense impact on the teams he played for, his most powerful ability seemed to be his capacity to walk away from a franchise. Unfortunately, this ability also brought him a lot of heat from fans of the game. 
Many People Regard James as a Mercenary
James has been known to move from team to team. In fact, it's this behavior that has earned him the label of a mercenary. His departure from Cleveland for the first time left a deep sense of pain in the city, so much so that this infamous decision turned him into a villain in the eyes of many.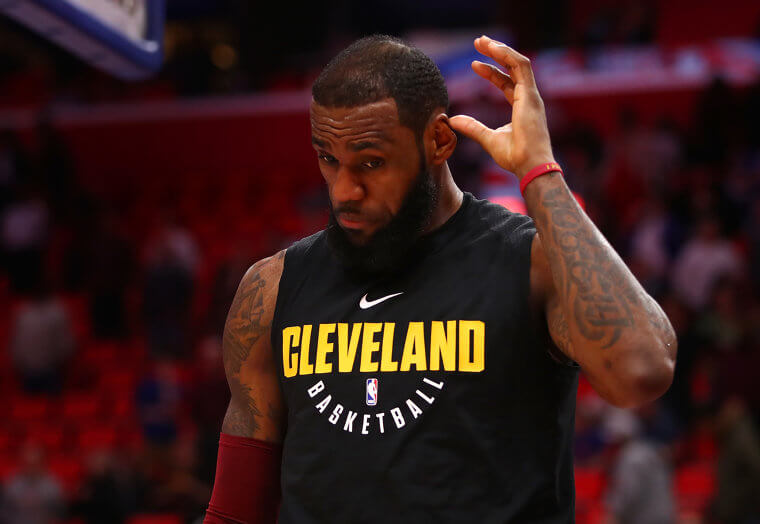 After winning two championships with Miami Heat, James made his way back home and rejoined Cleveland. However, it wasn't long before he left again, instead opting to join the Los Angeles Lakers. These moves have led to discussions about James' loyalty to a single team, mostly because this wasn't the case with Jordan.
A Stark Contrast to Jordan's Career
Fans can't help but compare James' career choices with that of Jordan. While James jumped from team to team, Jordan stayed with the Bulls for the entirety of his competitive years. While the Bulls returned the favor and constructed a formidable team around him, Jordan solidified his own legacy.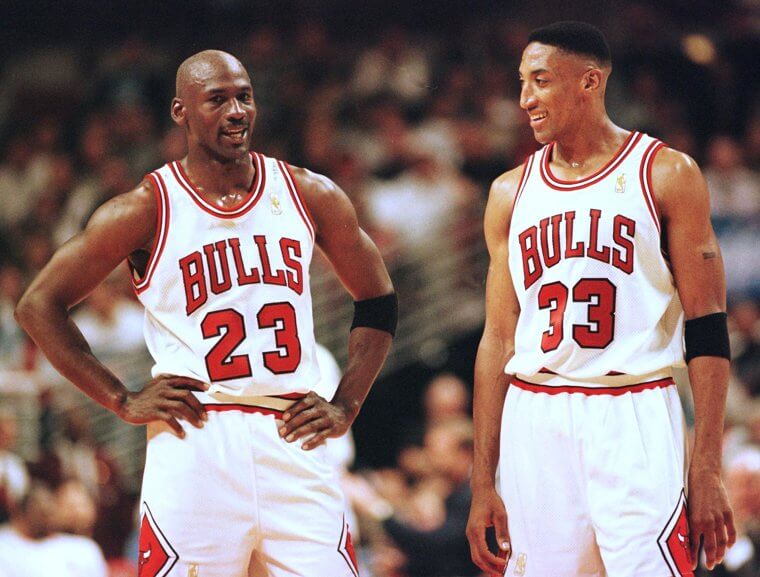 It's safe to say that Jordan played a pivotal role in shaping the basketball landscape for an entire generation. While James' decisions to switch teams have done nothing but raised eyebrows and lead to discussions about his loyalty.
One of James' Worst Traits
While James is undoubtedly a remarkable player, one of his weaknesses is his inability to keep possession of the ball. For example, in the NBA Finals, he holds a record for a total of 177 turnovers, while Jordan had only 99. With these figures in mind, remember that James did carry a lot of responsibility as the centerpiece of the Cavaliers and also appeared in more Finals.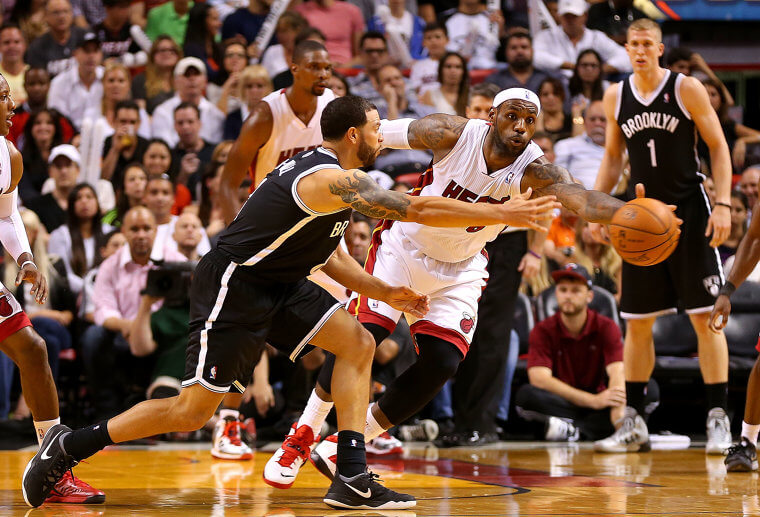 However, even after taking into account these circumstances, the difference in turnovers remains a striking statistic. Both players have their own unique strengths and weaknesses, but the numbers always speak volumes. 
The Numbers Don't Lie
Looking past the NBA Finals, it is clear that James has had his fair share of subpar performances in postseason games. In fact, there are instances where he turned the ball over a staggering 10 times in just two playoff games! When we see numbers like this, we can't help but compare them to Jordan.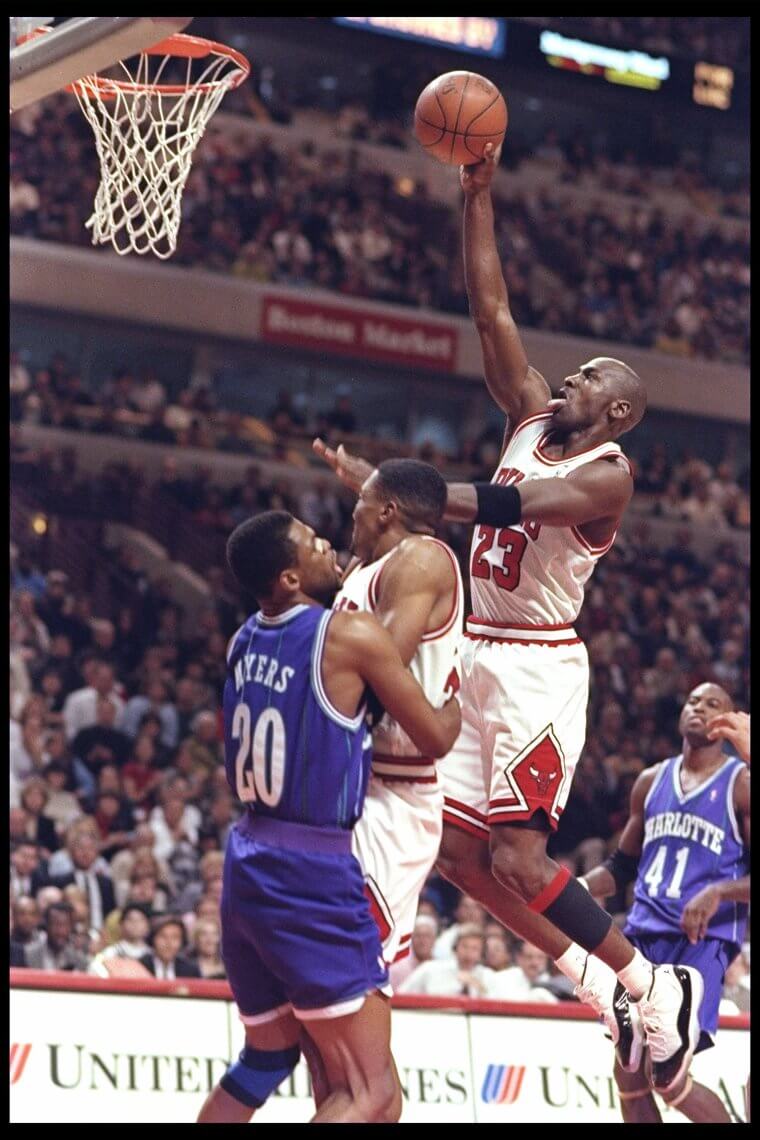 Despite having faced incredibly defensive teams and having had significant possession of the ball, he never had numbers that high. What's more, is that no player has ever outscored Jordan coming off the bench. Unfortunately, it's these contrasting statistics that shed light on the differences in their performances during crucial playoff moments. 
Political Opinions Get James in Trouble
One of James and Jordan's more controversial differences is their distinct approaches to politics. James is known for being a committed civil rights activist and someone who uses his platform to speak out on issues. Unfortunately, his outspoken nature has drawn some fans in and pushed others' way. In fact, many people wish that he would simply keep his political opinions to himself.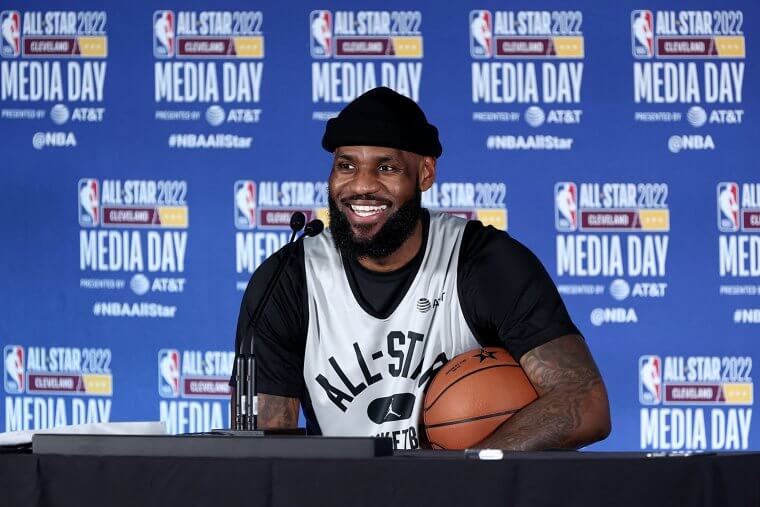 Almost unsurprisingly, Jordan had a markedly different approach to such a sensitive topic. Throughout his career, he generally avoided making strong political statements or engaging in activism. The fact that this approach also garnered criticism shows just how sensitive of a subject politics is.
Jordan Has an Economic Reason for His Silence
As with most things about these players, the approach that James and Jordan took to politics differed. While James has always been vocal about these issues, Jordan rarely addressed them. Unfortunately, the reason behind Jordan's silence was worse than the silence itself. He understood that criticizing any particular group of fans could potentially impact his shoe sales.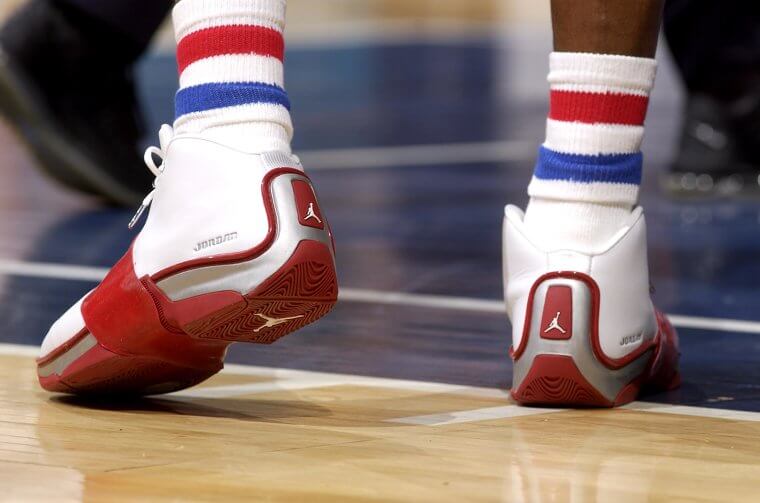 This stance drew criticism from some of his fellow athletes who believed Jordan should have used his platform for social advocacy. However, Jordan remained indifferent and unapologetic, shrugging off the responsibility to engage in such discussions. This economic reasoning sheds light on the complexities of athletes using their influence to address societal issues and the trade-offs they may face in doing so.
Different Conferences Meant Different Levels of Difficulty
While both James and Jordan are talented athletes, there's no denying that James competed in a less challenging conference for the majority of his career. James dedicated most of his playing years to the Eastern Conference before his move to the Lakers. Within this league, the opportunities to boost his statistics were far more favorable.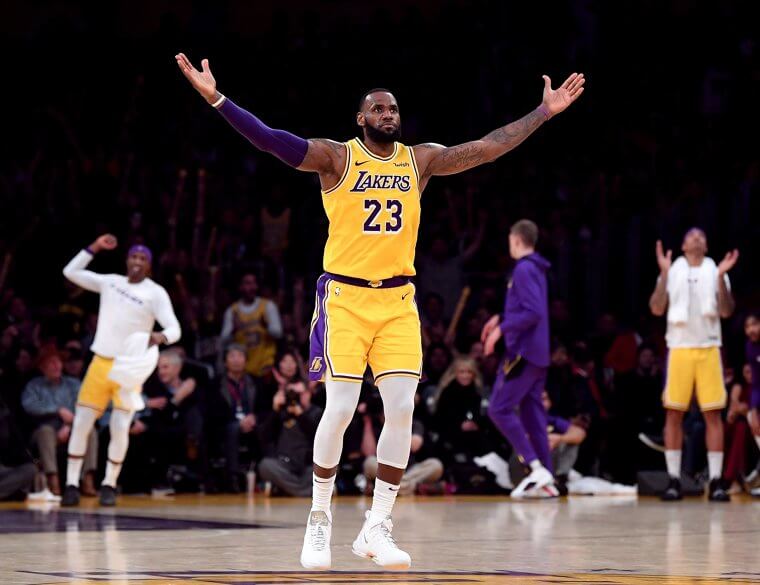 While Jordan also spent his career in the Eastern Conference, back then the league was completely different. From the dynamics and level of competition to the style of play, all have undergone notable transformations over time.
The League Has Changed Over the Years
You may be wondering how we can say for sure that the league has changed over the years. Well, the answer is simple really. Since Michael Jordan's last NBA Championship victory, the focus has shifted toward the Western Conference. Teams like the Spurs, Lakers, and Warriors have dominated, winning a total of 15 championships which is double that of the East.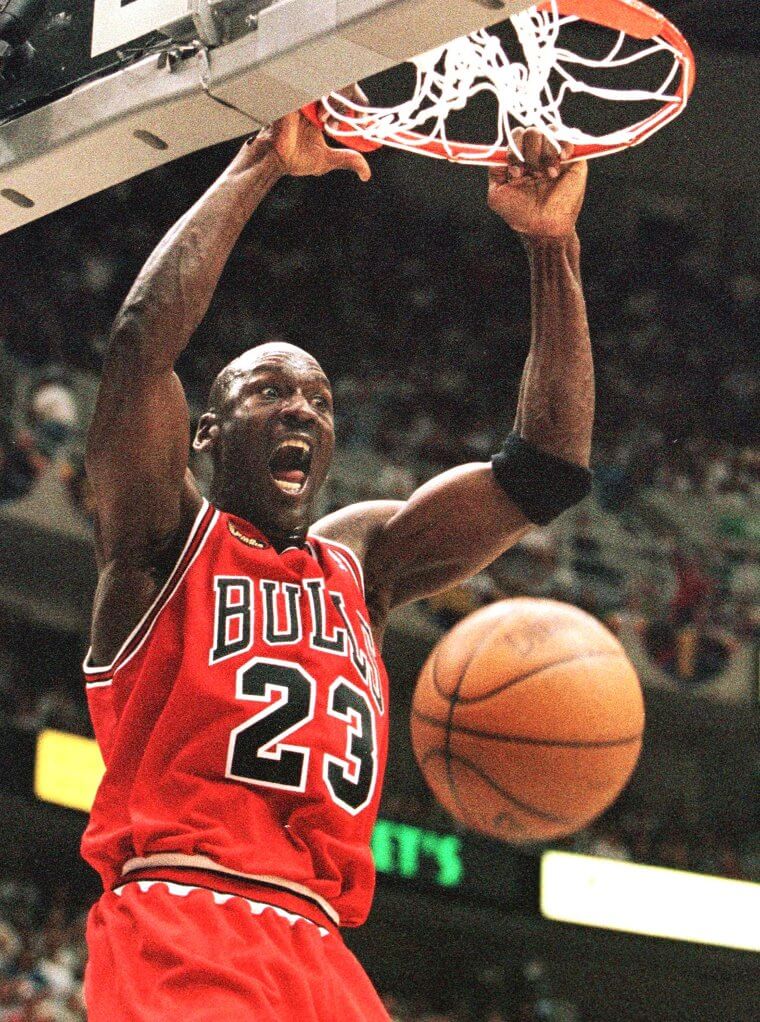 While James played for some of those Eastern Conference teams, the competition in Jordan's era was fierce. Teams like the Detroit Pistons and Houston Rockets were consistently in the running for the championship. This is enough to prove that the power dynamic and competitiveness in the league have seen a shift toward the West.
Pressure Brings Out Different Reactions
Fans appreciate James for his team-oriented playing style, often viewing him as a selfless player. This opinion is contracted by the one that they have for Jordan who is sometimes seen as arrogant and selfish on the court. However, when it came to crucial moments, Jordan's reliability and ability to take charge were unparalleled.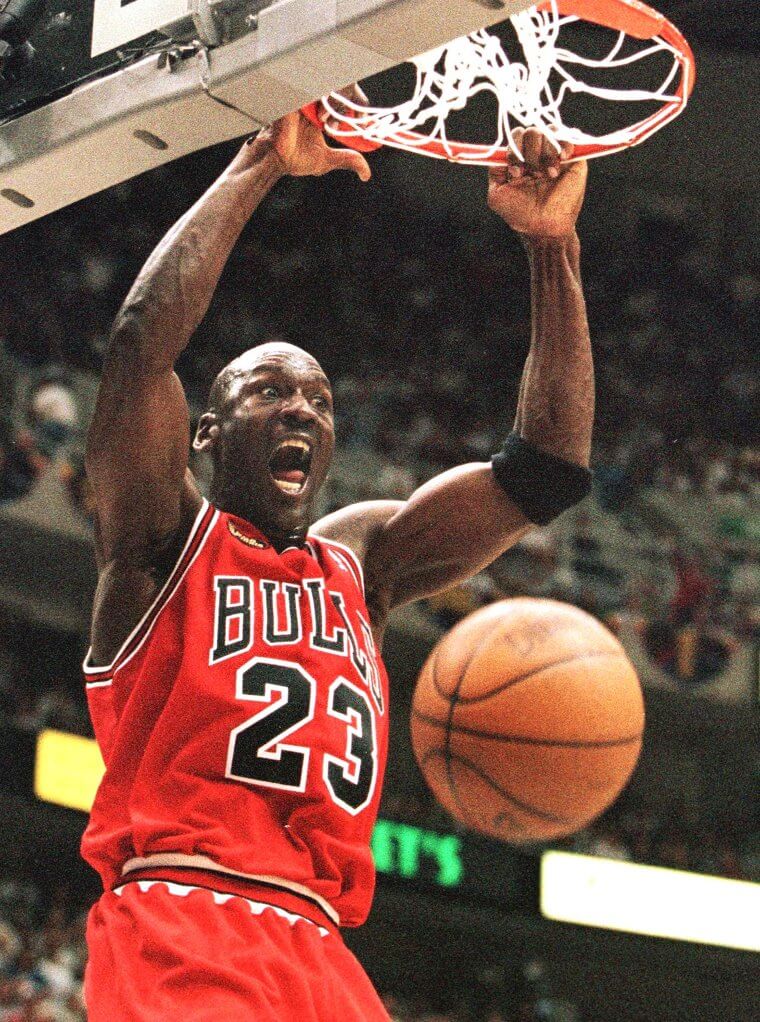 While James played for some of those Eastern Conference teams, the competition in Jordan's era was fierce. Teams like the Detroit Pistons and Houston Rockets were consistently in the running for the championship. This is enough to prove that the power dynamic and competitiveness in the league have seen a shift toward the West.