Notorious criminals often enjoy the attention and fame they get for their crimes. But sometimes, that attention turns fatal — as a number of criminals have learned in past years. From fights in prison to assassinations and suicide, these well-known felons have met their ends — and not in pleasant ways. Read on to learn how names like The Boston Strangler and Jeffrey Dahmer passed away. 
Ted Bundy, Evil's Example
Ted Bundy surely takes a spot close to the top of anyone's "evil criminals" list. Confessing to 30 murders before his death, estimates as to his true body count go as high as 100 or more. Using his powers of charm and disguise, Bundy was able to both lure victims and evade capture for years. When he was finally caught in the late 1970s, he managed to escape out of a Colorado courthouse window and made his way to Florida where he ended the lives of several more victims.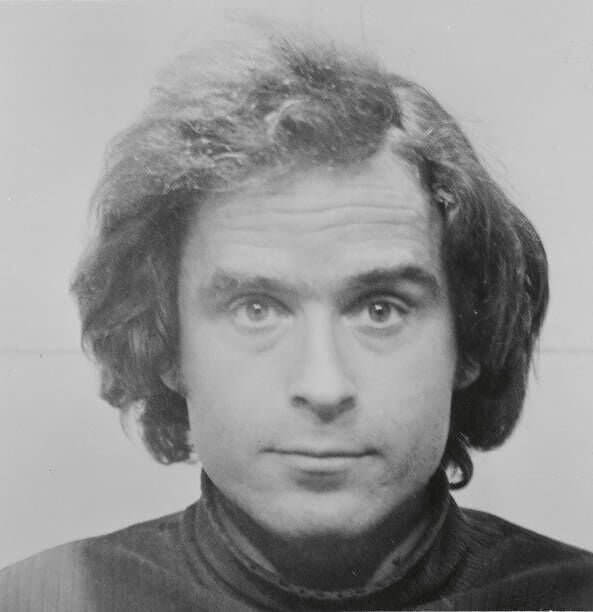 A second arrest in 1978 ended his reign of terror and a trial ended with him sentenced to three death penalties. "Ted's bones-for-time scheme" saw him attempt to delay his execution by dangling information about other, unknown victims in front of authorities, but they didn't bite, and Bundy was executed in the electric chair on January 24th, 1989. 

H. H. Holmes
H. H. Holmes is said to be the first, or at least one of the first, known serial killers on record. The "Castle", his Chicago hotel which opened in 1892, was built specifically for this purpose, and its exterior hid a crematorium, a floor trapdoor, and a quicklime pit; all used to dispose of victims.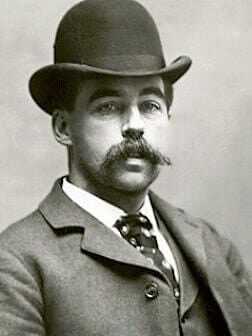 Holmes was finally arrested in Boston in 1894 after being on the run. Despite authorities suspecting Holmes of many murders, he was only tried and found guilty of one. Nevertheless, he earned the death penalty, and he was hanged at Moyamensing Prison in May of 1896. The fall failed to break his neck, and he slowly strangled over the course of 15+ minutes. He was 34.
Elite and Elusive, Jeffrey Epstein
For years, Jeffrey Epstein was untouchable as one of the wealthiest and most well-connected financiers in the world. Given the fact that he rubbed shoulders with some very powerful people, it's no surprise that it took years to fully uncover the depths of his criminal activity, which saw him sexually abuse and traffic dozens of women, some underage.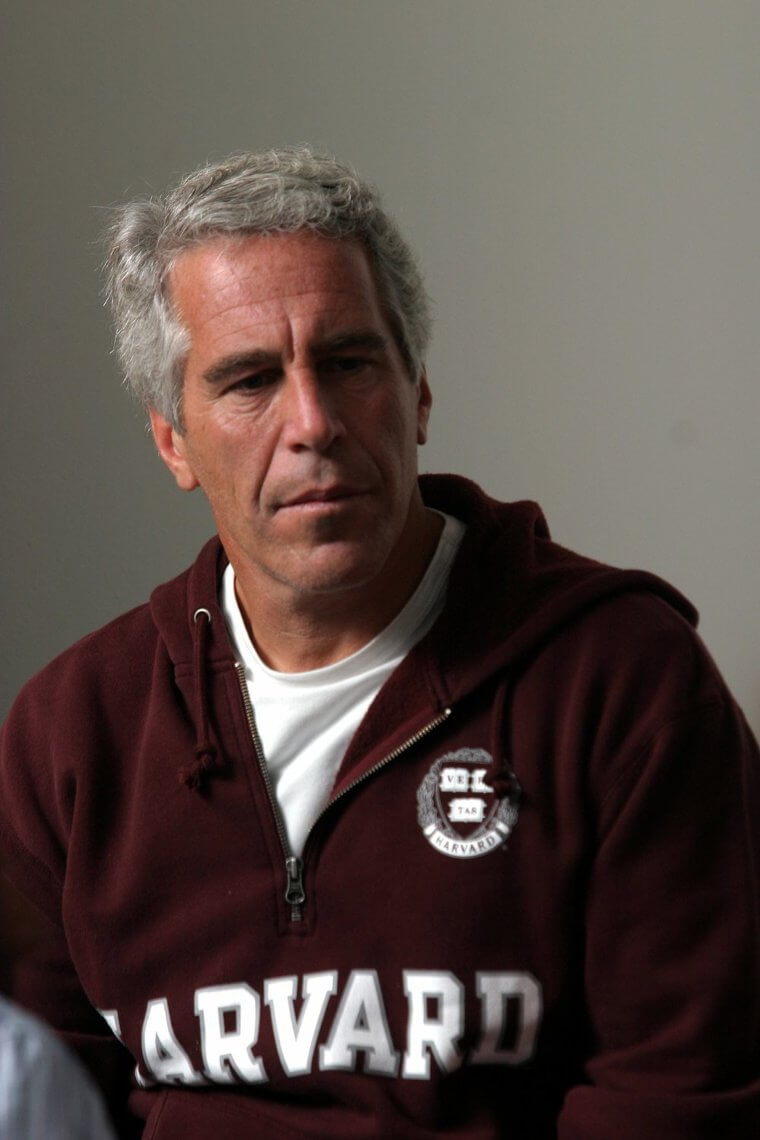 When he was arrested on July 6th, 2019, Epstein offered $100 million to free himself on bail. When the request was denied, he was transferred to the Metropolitan Correctional Center in Manhattan. A month later, on August 10th, he was found dead in his cell at 66 with a bedsheet tied around his neck. Though the New York City medical examiner ruled it a suicide by hanging, Epstein's lawyers, among many others, are convinced that foul play was involved. Many believe that the powerful players Epstein had associated himself with in life intervened in his death, fearful of damaging information that could have come out against them. 

Aileen Wuornos
Aileen Wuornos was behind the death of seven men in Florida. Working as a prostitute, she committed the murders between 1989 and 1990. She defended her actions by saying the men had been trying to rape her, and she had killed in self-defense. When witnesses saw her behind the wheel of a victim's car, she was identified and arrested in 1991.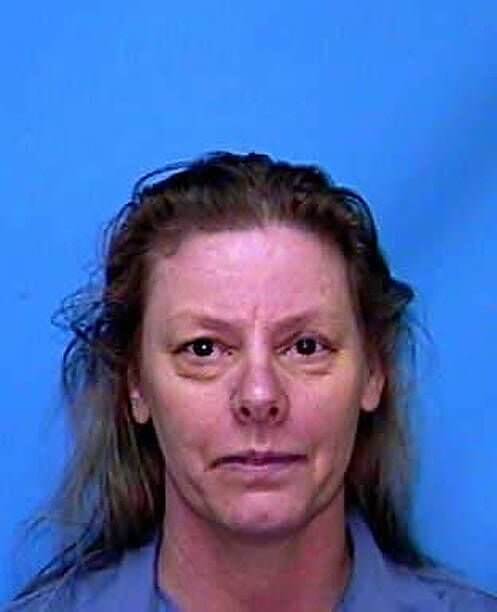 Her trial ended with the death penalty. Wuornos went back on her defense in 2001, and stopped her appeals, saying that she was filled with hate and had killed and robbed her victims 'cold as ice'. She said she was sane, but hated life and confessed that given the chance she would kill again. Wuornos died by lethal injection in 2002.

John Wayne Gacy
John Wayne Gacy's victims were young boys. He would dress up as Pogo the Clown and attend community events - this would lead to his nickname of 'Killer Clown'. Gacy killed over 33 young boys between 1972 and 1978 around the area of Cook County in Illinois. The victims he killed were buried in his house, with many later found in the walls and basement. His last victim was a 15-year-old named Robert Jerome Piest.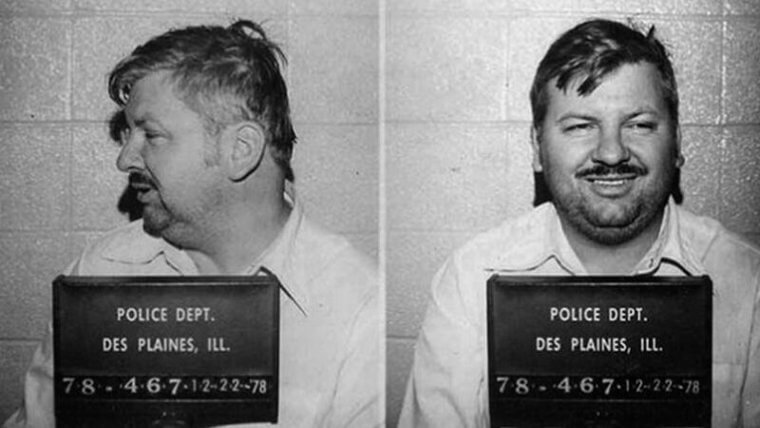 His disappearance led to Gacy becoming a suspect to the police, and his home was searched. Despite the discovery of his victim's bodies, Gacy seemed confident he wouldn't be charged. However, he was sentenced to death row, where he remained for 14 years before he died in 1994 by lethal injection.

William Bonin
It took William Bonin only one year, between 1979 and 1980, to kill somewhere between 21 and 36 people, leaving their remains on the California freeway. Subsequently dubbed the Freeway Killer, the prosecutor for his trial called him "the most arch-evil person who ever existed".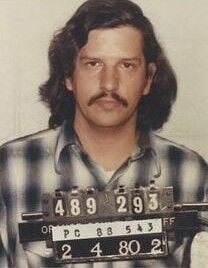 A previous record for sexual assault and murder in 1979 meant he already had the police's attention. He assaulted another boy while on parole for previous crimes and should have rightly been sent back to prison. A clerical error meant he did not, but he was subjected to police surveillance, and finally was arrested. He was sentenced to death row and died in 1996 from lethal injection.

Boston Gangster James Joseph "Whitey" Bulger
James Joseph "Whitey" Bulger was an American organized crime boss and FBI informant. He was born in Dorchester, Massachusetts, and became involved in criminal activities at a young age. Bulger later became a prominent figure in Boston's organized crime scene, particularly as the leader of the Winter Hill Gang. He went on the run in 1994 after being tipped off to an impending RICO charge and was caught 16 years later.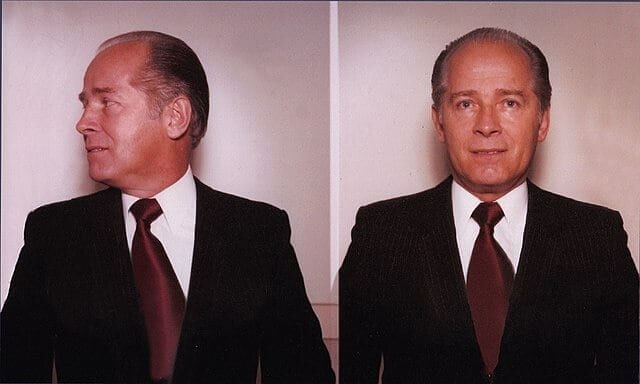 In 2013, he was found guilty on 31 counts, including involvement in 11 murders, and was sentenced to two consecutive life terms in prison, plus five years. In 2018, the 89-year-old wheelchair-bound Bulger was found dead in United States Penitentiary, Hazelton, just hours after arrival. He had been beaten to death by fellow inmates and was reported as looking "unrecognizable", with his eyes and tongue having been cut out. 

Albert DeSalvo AKA "Boston Strangler"
DeSalvo's criminal activities occurred during the early 1960s when a series of brutal murders shook the city of Boston. Thirteen women were sexually assaulted and murdered in the Boston area. In 1964, while in custody for unrelated charges, DeSalvo confessed to being the "Boston Strangler" and provided detailed accounts of the murders. He claimed to have committed the crimes alone, but doubts and inconsistencies in his statements arose.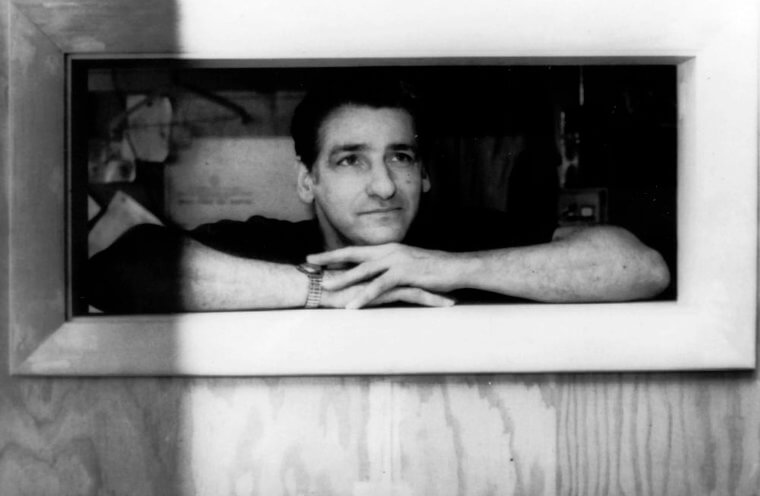 DeSalvo was never convicted for the murders of the Boston Strangler victims. Instead, he was found guilty of unrelated crimes, such as sexual assault, armed robbery, and breaking and entering. He was sentenced to life in prison. In 1973, DeSalvo was stabbed to death by a fellow inmate at Walpole State Prison in Massachusetts.

Ponzi Criminal Bernie Madoff
It takes a certain kind of person to cheat others out of their hard-earned money, and Bernie Madoff proved himself to be one of the lowest of those low when he masterminded the largest Ponzi scheme in history, cheating people like Holocaust survivor Elie Wiesel out of a total of over $64 billion. When he was finally caught in 2008, it had been his own sons who turned him and his "one big lie" in.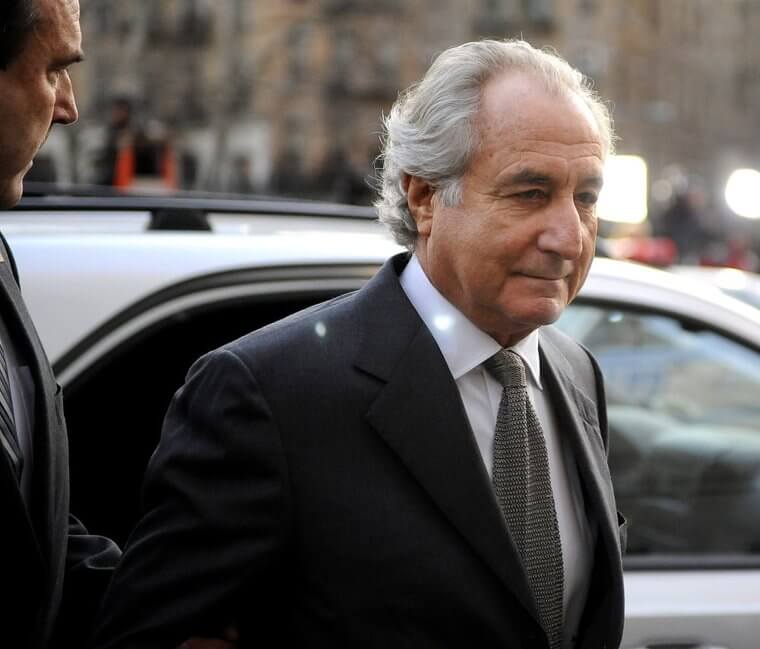 The 71-year-old Madoff was sentenced to 150 years in prison. Though he was involved in some physical altercations, he reported to his daughter-in-law that prison was safer than the streets of New York and that he couldn't "walk anywhere without someone shouting their greetings and encouragement, to keep my spirit up." Despite asking then-President Donald Trump for a pardon, Madoff died in prison in 2021 at the age of 82. A combination of cardiovascular and chronic kidney disease was to blame.

John Geoghan, a Catholic Priest
Geoghan served as a priest in various parishes in the Archdiocese of Boston, where he became known for his involvement with youth and his work as a spiritual advisor. However, his reputation took a dark turn when allegations of sexual abuse against him began to emerge in the 1990s. The accusations against Geoghan eventually revealed a pattern of sexual abuse spanning decades, with numerous victims coming forward to share their traumatic experiences.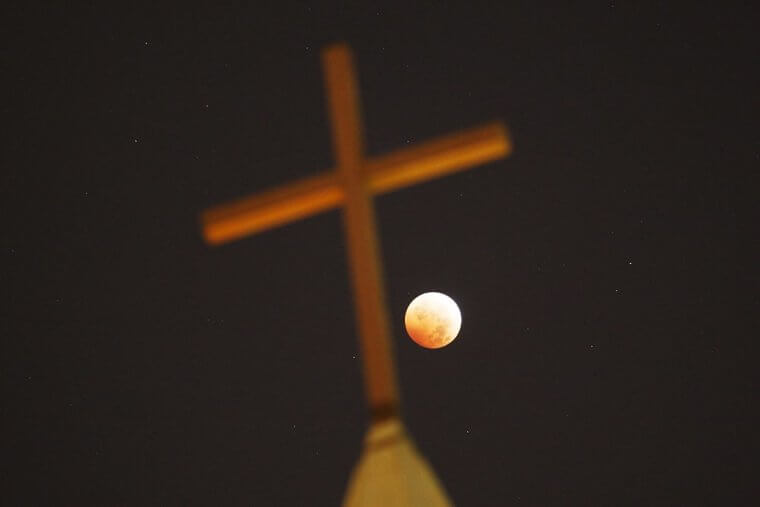 The scandal surrounding Geoghan was a catalyst for the larger clergy sexual abuse crisis that rocked the Catholic Church in the United States and gained widespread media attention. Legal action was taken against Geoghan, and he was criminally charged and convicted in 2002 for molesting a young boy. He was sentenced to prison, but before his appeal could be heard, Geoghan was murdered by another inmate named Joseph Druce at the Souza-Baranowski Correctional Center in Shirley, Massachusetts, in 2003.

The Infamous Jeffrey Dahmer
Dahmer's crimes, committed between 1978 and 1991, shocked the nation and earned him the infamous moniker of the "Milwaukee Cannibal" or the "Milwaukee Monster." t wasn't until 1991 that Dahmer's crimes were discovered. One of his intended victims, Tracy Edwards, managed to escape and flagged down police officers, leading them to Dahmer's apartment. Dahmer confessed to the murders and provided chilling details about his crimes during interrogations.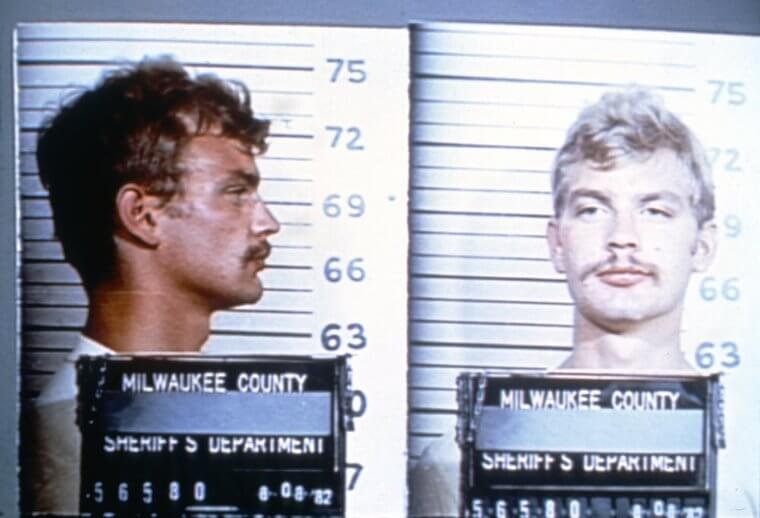 He was found guilty but mentally ill and received 15 consecutive life sentences without the possibility of parole. While in prison in 1994, Dahmer's life came to a violent end at age 34 when he was attacked and killed by a fellow inmate, Christopher Scarver, in the Columbia Correctional Institution in Portage, Wisconsin. Surprisingly, Scarver revealed that his motivation did not stem from the heinous crimes Dahmer committed, but rather from Dahmer annoying fellow inmates by fashioning makeshift severed limbs using food.

Teen Murderer Richard Loeb
Richard Loeb was born into a wealthy family and was highly intelligent, attending the University of Chicago at a young age. However, he developed a fascination with crime and believed he could commit the perfect crime without getting caught. Along with Nathan Leopold, his childhood friend and intellectual equal, Loeb meticulously planned the kidnapping and murder of a young boy, 14-year-old Bobby Franks.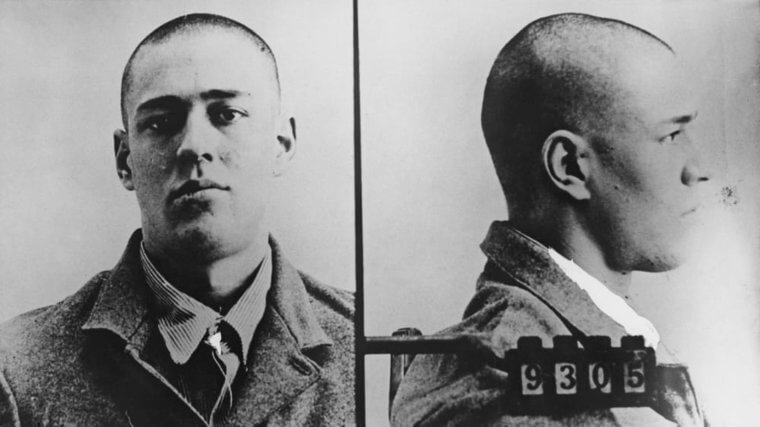 But a "perfect crime" it was not, and in 1924, the pair were sentenced to life imprisonment plus 99 years each. In 1936, Loeb was attacked by a fellow inmate in the shower with a razor and died shortly after, having suffered over 50 wounds, including his throat slashed. His attacker claimed he had been defending himself from Loeb's sexual advances, but the claim remains disputed, and the prison chaplain even claimed that the proposition had more likely been the other way around.

Convicted Murderer Jesse Anderson
Jesse Anderson was perhaps less famous than others on this list. That is, at least, until he was murdered. Anderson ended up in prison after he viciously stabbed his second wife, Barbara Anderson, to death after a seemingly nice dinner out. Anderson also stabbed himself, and then blamed the attack on two Black men. 
Anderson met a tragic end alongside notorious serial killer Jeffrey Dahmer. Both were murdered by fellow inmate Christopher Scarver at the Columbia Correctional Institution in 1994. Scarver brought up Anderson being racist as his motive for killing him, citing his blaming innocent Black men for murder and defacing a portrait of Martin Luther King, Jr.

Ted Kaczynski, the Unabomber
Combining mathematical genius and a deep hatred for modern technology destroying the environment led to the perfect storm that was Ted Kaczynski. For almost 20 years, between 1978 and 1995, he sent numerous bombs through the mail in an anarchist campaign that killed three and injured 23. The manhunt for his capture was both the longest and most expensive in FBI history.
The publishing of his manifesto in The Washington Post caught the attention of his brother; he reported his off-the-grid brother to the FBI, who tracked him down and arrested him. Kaczynski maintained his sanity at trial and was sentenced to eight life sentences without the possibility of parole. After being diagnosed with late-stage cancer in 2021, he was found dead in his cell in 2023 at age 81 of an apparent suicide.

Hospital Serial Killer Donald Harvey
Donald Harvey worked as a nurse's aide and used his position to poison patients by administering various toxic substances such as arsenic and cyanide, labeling himself an "angel of death". His victims were mostly elderly and vulnerable patients who had the misfortune of being placed under his care. It's thought that Harvey may have been responsible for the deaths of up to 87 people, although he was only convicted for a fraction of these murders.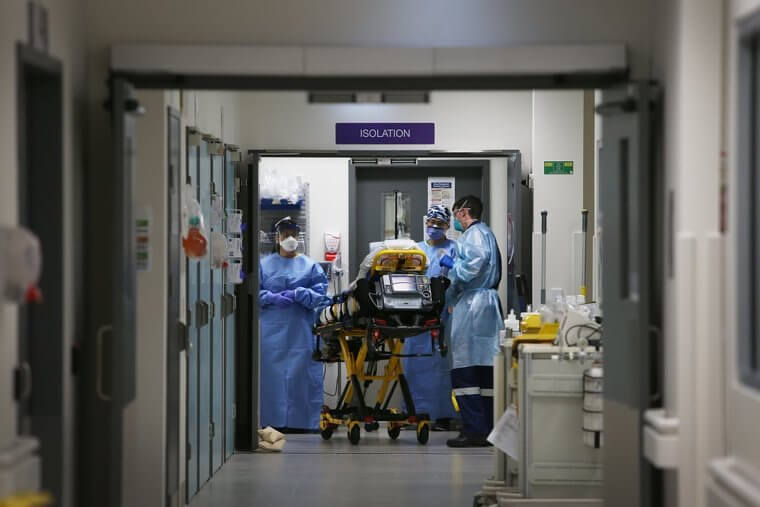 In 2017, 71-year-old Harvey was found by prison guards, unconscious in his cell having been beaten severely. He passed away before he could receive adequate help. Two years later, another inmate was charged with his death and sentenced to 25 years to life.

Richard Ramirez AKA The Night Stalker
Richard Ramirez targeted a wide range of victims, breaking into homes and committing brutal assaults, including murder, rape, and robbery. His victims ranged in age, gender, and socioeconomic backgrounds. Ramirez often employed various methods such as shooting, stabbing, bludgeoning, or strangling his victims. His crimes were marked by extreme violence and a lack of remorse.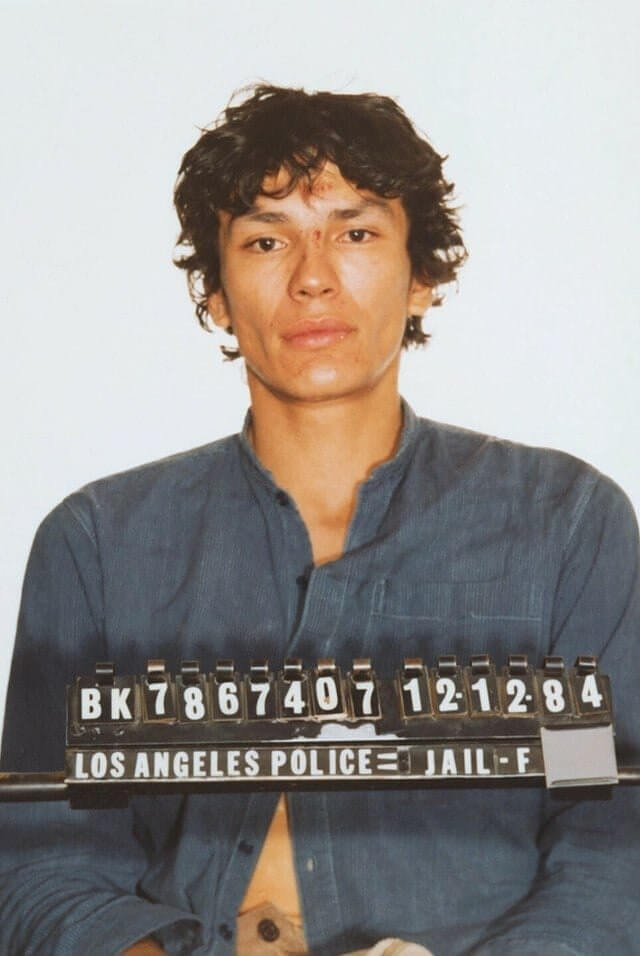 Ramirez was convicted in 1989 on multiple charges, including 13 murders, 5 attempted murders, 11 sexual assaults, and 14 burglaries. During his trial, Richard Ramirez displayed a defiant and unrepentant attitude, even embracing his notoriety. He was sentenced to death and spent over 23 years on death row at San Quentin State Prison. However, he passed away on June 7, 2013, due to complications from B-cell lymphoma.

NFL Player Aaron Hernandez
Aaron Hernandez's promising career in the NFL took a dark turn when he was arrested in 2013 and charged with the murder of Odin Lloyd, a semi-professional football player and acquaintance of Hernandez. The trial garnered significant media attention, and in April 2015, Hernandez was found guilty of first-degree murder and sentenced to life in prison without the possibility of parole.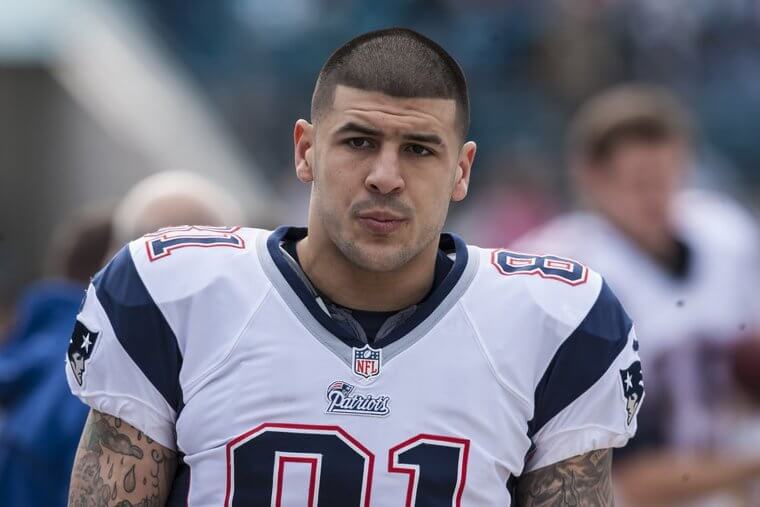 While serving his sentence at the Souza-Baranowski Correctional Center in Massachusetts, Aaron Hernandez was found dead in his prison cell on April 19, 2017, at the age of 27. The official cause of death was ruled as suicide by hanging. His death shocked many, especially considering his young age and the life sentence he was serving.

Doctor Death — Harold Shipman
Dr. Harold Shipman, also known as "Dr. Death," was an English doctor and one of the most prolific serial killers in recorded history. Shipman targeted his victims, primarily elderly women, by administering lethal doses of drugs, most commonly diamorphine (a powerful painkiller). He exploited their trust and manipulated medical records to cover up his crimes, making it appear as though the deaths were due to natural causes.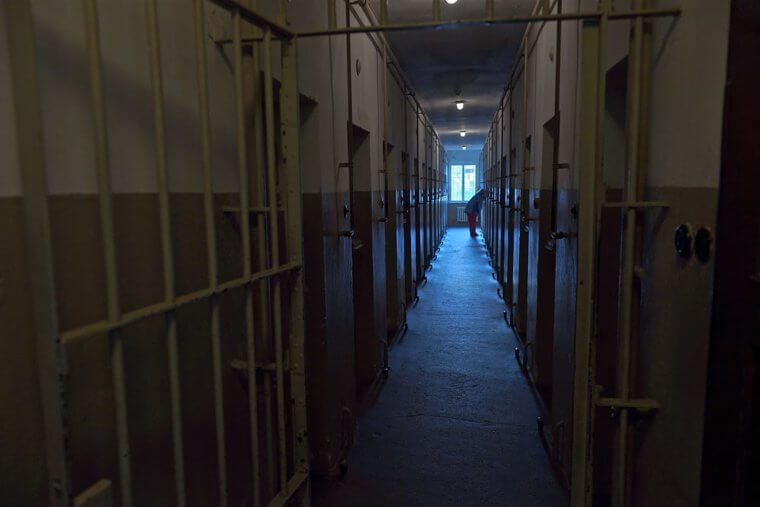 It was estimated that Shipman had killed at least 218 patients. In 2000, Harold Shipman was found guilty of 15 counts of murder and one count of forgery. He was sentenced to life imprisonment without the possibility of parole. However, on January 13, 2004, Shipman was found dead in his prison cell. The cause of his death was determined to be suicide by hanging.

War Criminal Rudolf Hess
Rudolf Hess was a key figure in the early Nazi regime, involved in propaganda, and shaping policies, and ideology. His influence waned as the war progressed, and he fell out of favor with Hitler. In a surprising move on May 10, 1941, Hess flew solo to Scotland, aiming to negotiate peace between Germany and Britain. Instead, he was captured by the British.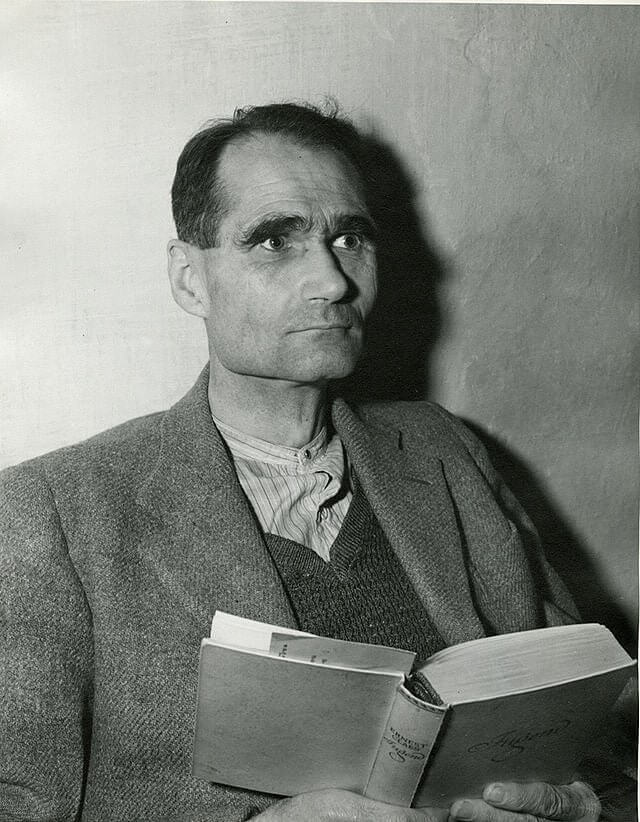 Held as a POW, he faced trial at Nuremberg for war crimes and crimes against humanity, resulting in a life sentence. Hess spent the rest of his life imprisoned, mainly at Spandau Prison in Berlin. He died on August 17, 1987, at age 93, with the official cause of death ruled as suicide by hanging, though controversy surrounds the circumstances and some believe he was killed by British intelligence.

Kidnapper Ariel Castro
Between 2002 and 2013, Ariel Castro abducted Michelle Knight, Amanda Berry, and Gina DeJesus and held them captive in his home on Seymour Avenue in Cleveland. During their captivity, the women were subjected to severe physical, sexual, and emotional abuse. The women were finally rescued on May 6, 2013, when Berry managed to escape and seek help from a neighbor. Authorities then discovered the other two women in Castro's house. Castro was arrested shortly thereafter.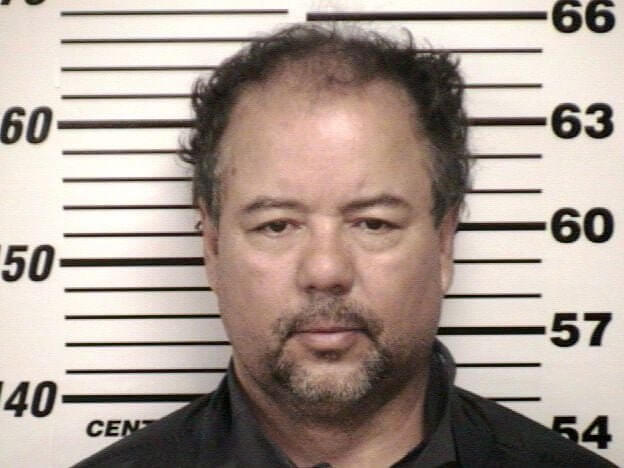 In August 2013, Ariel Castro pleaded guilty to 937 criminal charges, including kidnapping, rape, and aggravated murder (related to the termination of pregnancies caused by his abuse). He was sentenced to life in prison without the possibility of parole, plus 1,000 years. However, just one month into his sentence, on September 3, 2013, Castro was found dead in his prison cell. The cause of death was ruled as suicide by hanging.

Craigslist Killer Philip Markoff
Posing as a potential client, Philip Markoff connected with his victims through enticing Craigslist ads, luring them with the promise of various services. Zeroing in on women involved in the adult entertainment industry, Markoff embarked on a disturbing spree of robbery, assault, and even murder. The breakthrough came when a masseuse found herself trapped in a Boston hotel room. She fought back, managing to escape the clutches of this predator.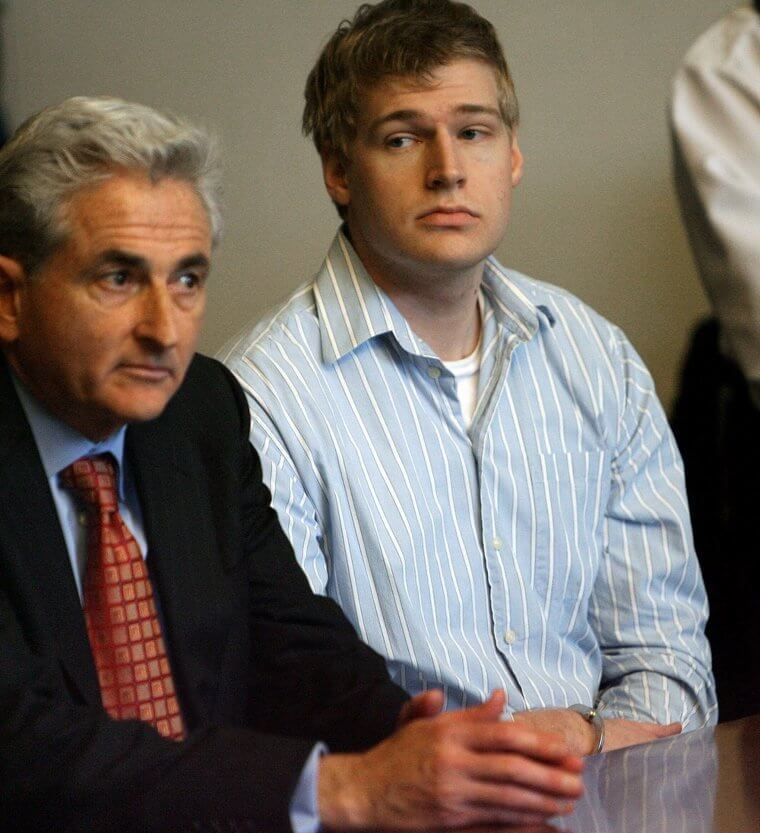 Determined to bring him to justice, she reported the incident to the authorities. In 2009, Markoff was arrested, and the full extent of his heinous crimes began to unravel under the intense scrutiny of investigators. While awaiting trial, haunted by the consequences of his actions, he succumbed to despair. In a shocking turn of events, the young and troubled Markoff took his own life, leaving a haunting question mark hanging over the case.

Activist Steve Biko
Though retrospect sees Steve Biko more as a hero and champion, his era, unfortunately, saw his anti-apartheid activism as criminal. Biko co-founded the South African Students' Organization (SASO) in 1968, which focused on promoting the ideals of black consciousness among students. Biko's activism and outspokenness against apartheid drew the attention of the government, and he faced repeated harassment, arrests, and banning orders that restricted his movements and activities. He was detained without trial under the apartheid-era laws, which allowed for prolonged detention and interrogation of political prisoners.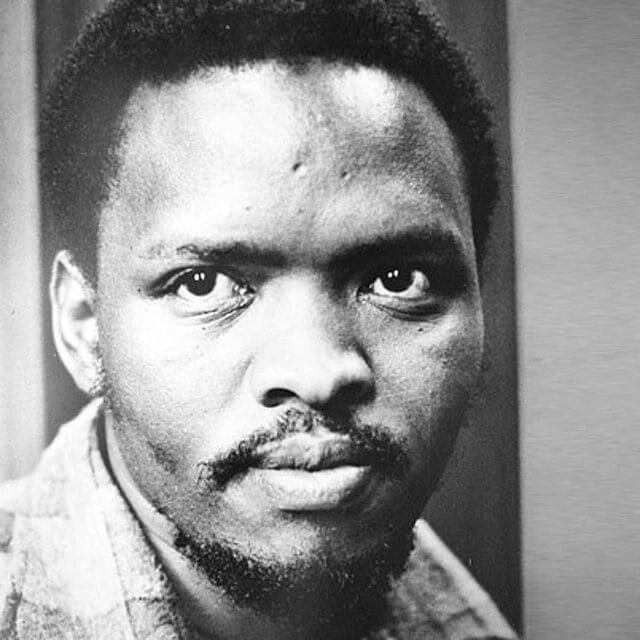 During his detention, Biko was subjected to severe torture and physical abuse. He was beaten by security police officers, including being struck on the head repeatedly. The injuries sustained during the assault were severe, resulting in a brain hemorrhage. On September 11, 1977, he was transported to a prison in Pretoria, where he died the following day, on September 12, 1977, at the age of 30.

Russian Activist Yuri Galanskov
Yuri Galanskov, a resolute Soviet dissident and tireless advocate for human rights, left an indelible mark on the tumultuous landscape of the 1960s and 1970s. He became a prominent figure in the Soviet human rights movement, fearlessly confronting political repression and fighting for civil liberties. However, Galanskov's dedication to justice came at a great personal cost. The Soviet authorities subjected him and his fellow activists to constant surveillance, harassment, and persecution.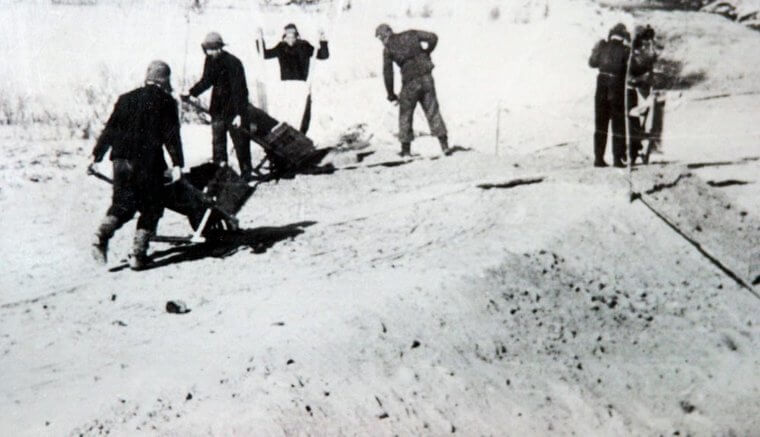 In 1967, Galanskov's bravery led to his arrest on charges of "anti-Soviet agitation and propaganda," resulting in a harsh sentence of five years of imprisonment and forced labor in a Soviet prison camp where he developed severe kidney problems. Finally, in 1974, Yuri Galanskov was released from prison due to his deteriorating health and mounting international pressure. Regrettably, his physical well-being had been irrevocably compromised, and on March 8, 1972, at the young age of 33, he passed away.

Serial Killer Daniel Gonzalez
Daniel Gonzalez was a British serial killer who terrorized London in 2004. His victims included Marie Harding, Kevin Molloy, and Derek and Jean Robinson. The media dubbed him the "M25 Killer" due to the fact that many of the attacks occurred near the M25 motorway. In September 2004, Gonzalez was apprehended after a high-profile manhunt. He was arrested for the murders of Marie Harding and Kevin Molloy.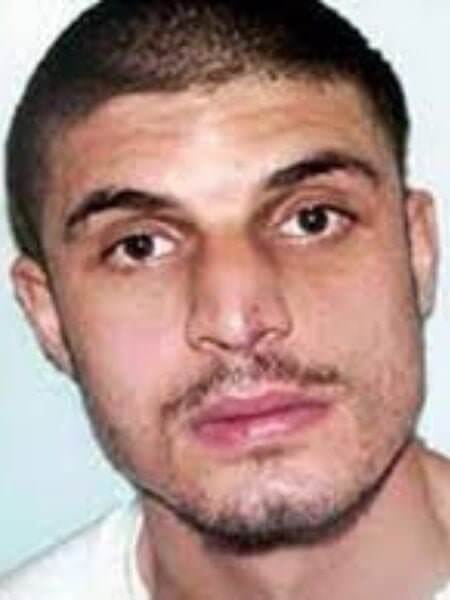 During his trial, Gonzalez displayed signs of mental instability and claimed to have been influenced by voices and supernatural forces. In 2006, Daniel Gonzalez was found guilty of the murders of Marie Harding and Kevin Molloy, as well as the attempted murder of Derek and Jean Robinson. While in custody at Broadmoor Hospital, a high-security psychiatric facility, Daniel Gonzalez took his own life on January 9, 2007, at the age of 26. 

Slave Trader Patty Cannon
Patty Cannon was not a slave trader herself but rather a notorious criminal involved in the kidnapping and illegal slave trade during the early 19th century in the United States. Operating primarily in the Delmarva Peninsula region, she led a gang that abducted free African Americans and kidnapped slaves to sell them into bondage.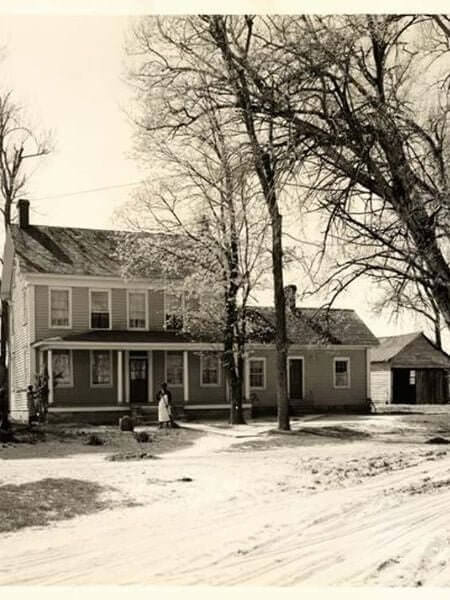 Cannon's criminal activities were not limited to the slave trade. Her gang was also involved in various other crimes, including robbery, murder, and extortion. They would often capture their victims and imprison them in a hidden underground lair known as the "Cannon-Johnson House." Cannon's criminal operations came to an end in 1829 when she was arrested and charged with multiple crimes. However, before she could stand trial, she died in her jail cell, allegedly by poisoning herself — although the stories differ according to sources.

Ill-Fated Nicholas Anthony Rodriguez
Whatever 24-year-old Nicholas Anthony Rodriguez did to end up in California State Prison could never become as famous as his death, sadly. In 2015, the prison experienced a riot, which caused chaos throughout. When it had all died down, Rodriguez was nowhere to be found.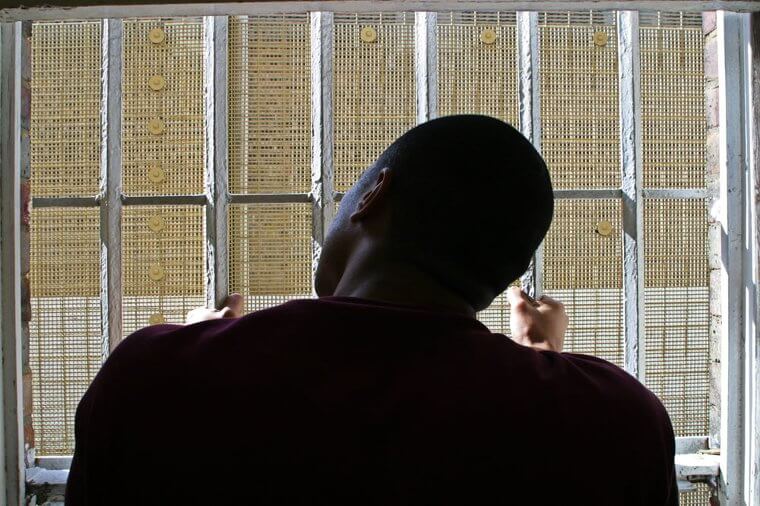 Until the prison guards came across his body that had been sawed in half, with the chest organs removed. Authorities had no leads on who had killed Rodriguez, but they did believe that the riot was used as a distraction. The only suspect in Rodriguez's murder was his cellmate, Jesus Perez, although this was never proven.
Author Jack Abbott
Jack Abbott had a troubled upbringing and was in and out of various correctional institutions from a young age. While serving a long sentence for forgery and bank robbery, Abbott began writing and corresponded with numerous intellectuals and writers outside of prison. His letters caught the attention of author Norman Mailer, who advocated for his release. With Mailer's support, Abbott was granted parole in 1981. 

However, just six weeks after his release, Abbott committed a heinous crime. He fatally stabbed a waiter, Richard Adan, during an argument outside a restaurant. Abbott was subsequently arrested, tried, and convicted for the murder of Richard Adan. In 1982, he was sentenced to serve 15 years to life in prison. Abbott died by suicide in prison on February 10, 2002, at the age of 58, leaving behind a suicide that authorities chose not to release.
The Acid King Ricky Kasso
On June 19, 1984, under the influence of drugs, particularly LSD, Kasso repeatedly stabbed 17-year-old Gary "Chipper" McGuire while his friends Troiano and Lauwers stood by. The murder was characterized by its brutality and the claims that Kasso had demanded that McGuire say, "I love Satan" before the fatal attack. The murder of Gary McGuire shocked the local community and garnered national media attention.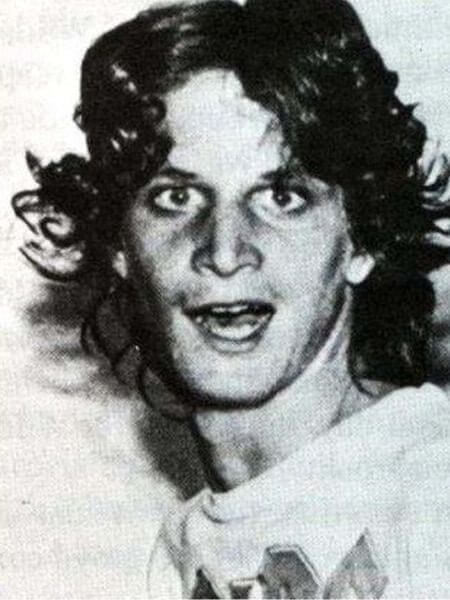 Kasso and his accomplices were arrested shortly after the crime. During his trial, Kasso's defense argued that his drug use and mental state at the time of the murder impaired his judgment. However, in 1985, Kasso was found guilty of second-degree murder. While awaiting sentencing, Ricky Kasso hanged himself in his jail cell on July 7, 1984, at the age of 17. His death brought an end to the legal proceedings surrounding the case.
Child Rapist Mitchell Harrison
Throughout his teens, Mitchel Harrison was accused of assaulting and raping young girls — he was let off with a number of warnings before finally being arrested at the age of 23 after one of his victims managed to escape. He was sentenced to a minimum of four and a half years in prison and was serving time at HM Prison Frankland, County Durham, UK at the time of his death.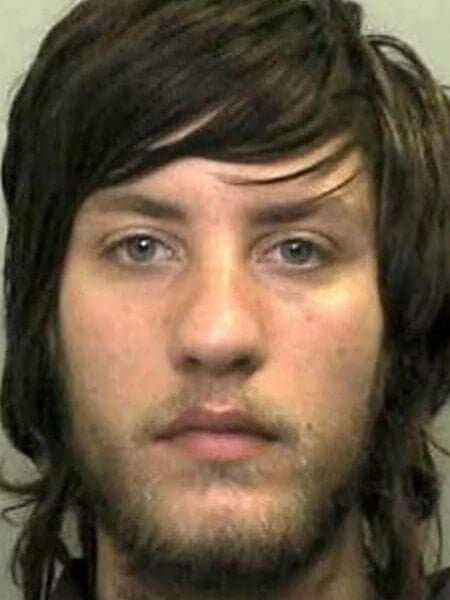 Harrison was killed in 2012, not long after he began his sentence, but two fellow inmates, Michael Parr and Nathan Mann. The two men overpowered Harrison, held him down, and slit his neck. They then cut his stomach open with the intent of eating his liver, although they didn't go that far. Parr and Mann had no real reason for killing Harrison, besides living out their cannibalistic fantasies.
Pedophile And Murderer Leslie Bailey
Leslie Bailey was part of a criminal gang of several other men. These pedophiles attacked, assaulted, and then murdered at least three young boys in the 1980s. Two of Bailey's victims were seven-year-old Mark Tildesley and young teen Jason Swift. These were just the murders that authorities could find evidence for.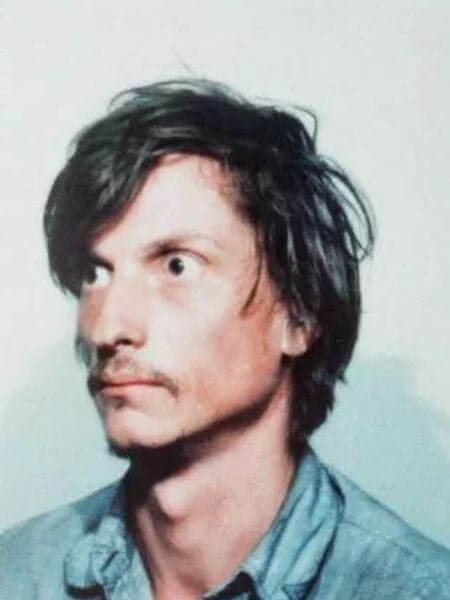 A few years after the murders, Bailey admitted to his murders and was jailed. But in October 1993, Bailey was attacked in his cell by two other prisoners who went in and strangled him. His murder was made to look like suicide, but his killers were eventually found.
Child Murderer Sidonio Teixeira
In 2007, Sidonio Teixeira pleaded guilty to murdering his three-year-old daughter and attempting to murder his nine-year-old son. He was sent to Long Lartin prison in Worcestershire to serve out his time. But in 2016, Teixeira was beaten to death in prison.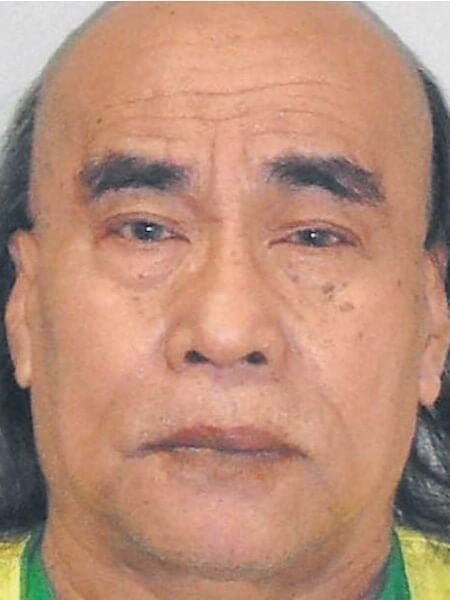 Hitman Victor Castigador (also an inmate — sentenced for murdering two security guards) was arrested for Teixeira's murder, but he didn't show very much remorse. Castigador told the police, "I'm wrong to kill somebody, but it's my job... When I was in my country I was a member of a liquidation squad. Sometimes, you have to punish evil."
Dutch Kickboxer Jan Plas
Jan Plas was a prominent figure in the world of martial arts, particularly kickboxing. He founded the Mejiro Gym and co-founded the Dutch Kickboxing Association. Plas trained renowned fighters and played a significant role in their success. However, Plas had a dark side. He was involved in criminal activities, including the kidnapping of Gijs van Dam II.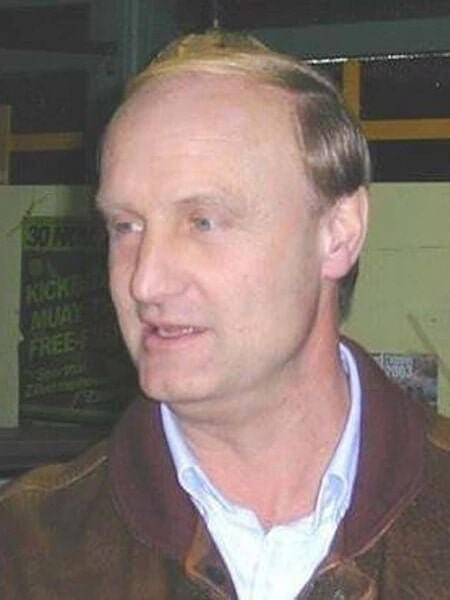 Plas had connections to the Dutch underworld. In 2008, Plas was arrested for suspected drug trafficking, while his daughter and son-in-law faced charges of fraud and money laundering. Plas took his own life in his jail cell in 2010 at the age of 65, marking the end of a complex and eventful life.
Bavarian Criminal Theo Berger
Theo Maximilian Berger, a name that echoed through the halls of Bavaria's criminal history, was notorious for his audacious prison escapes. Berger's crimes weren't violent ones — he stole cars, robbed banks, and enjoyed boasting to even the police about what he had done. And once he was arrested, he'd simply find a way to escape again.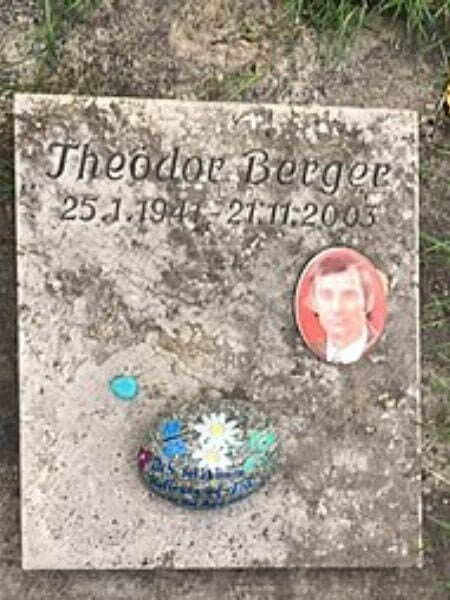 But all of these crimes meant that Berger ended up with a whopping 137-year sentence behind bars. After serving 36 years, in 2003, Berger was done escaping and hiding and decided to kill himself using a bed sheet.
This Is How the Most Brutal Leaders in History Met Their Ends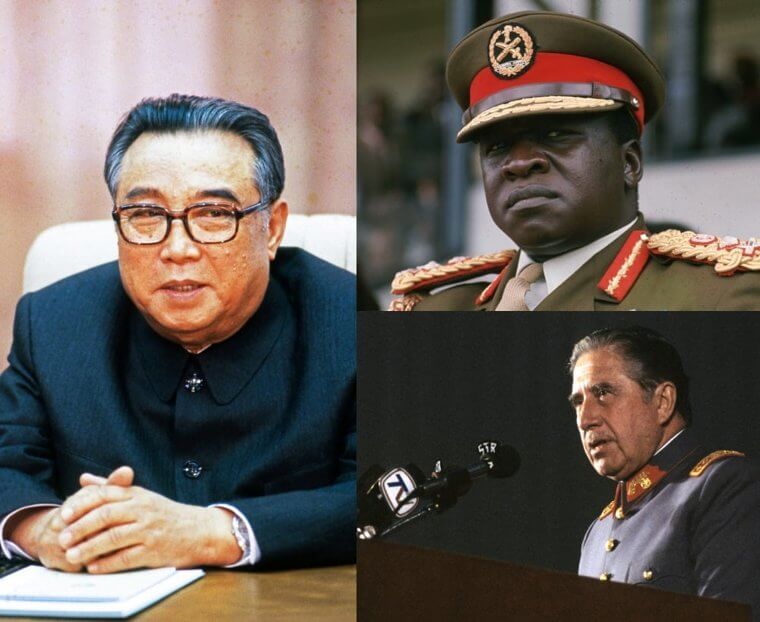 Throughout history, dictators, despots, and demagogues have risen to power through fear, lies, and turning populations against each other. From the ancient Greeks and Persians to tyrants like Genghis Khan and Vlad the Impaler, leaders have made ordinary men carry out their brutal orders to invade, torture, massacre, and execute. Let's take a look back at how some of the most barbarous rulers, whose agendas were both defined and facilitated by it, met their ends through the millennia and across four continents. As you can imagine, most of them aren't pretty, proving that sometimes, maybe, karma comes through.

Saddam Hussein
Saddam Hussein spread terror wherever he went. During his 24-year despotic reign, his vicious Mukhabarat secret police killed tens of thousands. He nerve-gassed 100,000 Kurds and Shiites during the Anfal genocide between 1986-1989, invaded Iran in 1980, leaving up to one million Iranians dead, and invaded Kuwait in 1990 leading to the first Gulf War.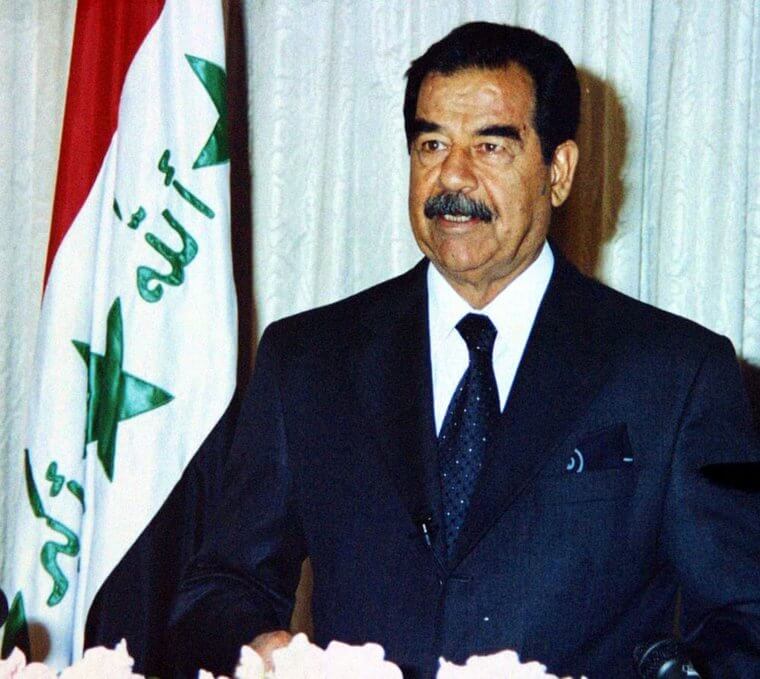 President George W. Bush ordered the American invasion of Iraq in March 2003 and, after evading U.S. forces for almost nine months, Hussein was captured in a hole in the ground on December 13th, 2003. He was tried by an Iraqi court on charges of genocide relating to the murder in 1982 of 148 Iraqi Shiites. He was found guilty on November 5th, 2006, and executed on December 30th. An Iraqi observer smuggled in a camera and surreptitiously recorded the execution as the Shia hangman and witnesses shouted insults.

Nicholas II of Russia
Nicholas II was known in the Russian Orthodox Church as Saint Nicholas, but before that he was Nicholas the Bloody. The Russian people blamed him for the Khodynka Tragedy (a stampede that killed 1,389 people) anti-semitic pogroms, the violent suppression of the 1905 Russian Revolution, the repression of political opponents, defeat in the Russo-Japanese War, and severe losses in World War I. Combine all those things and you have the world's worst scrapbook.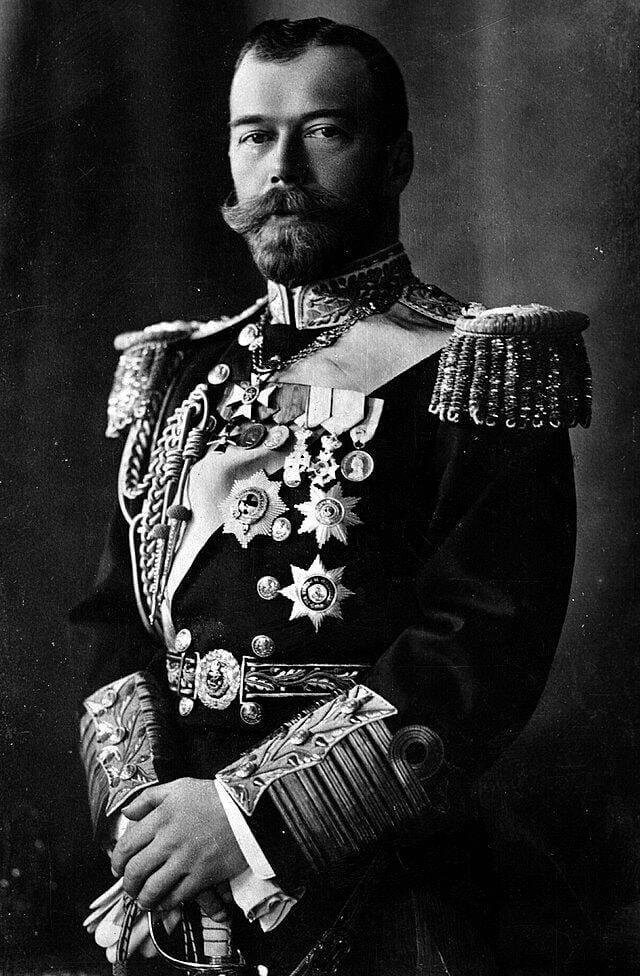 In 1917, Nicholas II was forced to give up the throne after 300 years of Romanov rule and was exiled with his family to Siberia. Upon Vladimir Lenin's orders, he, his wife Alexandra, and his four daughters and son were executed by Bolsheviks. Their gravesite was discovered in 1979, and they were buried in St. Petersburg in 1998, eighty years to the day after their execution. 
Xerxes I
You may best remember Xerxes the Great, King of Persia, from Zack Snyder's crazily good film The 300. Yet, in history, Xerxes I is famed for his failed invasion of Greece, losses at Salamis and Plataea, crushing revolts in Egypt and Babylon, and building the cities of Susa and Persepolis.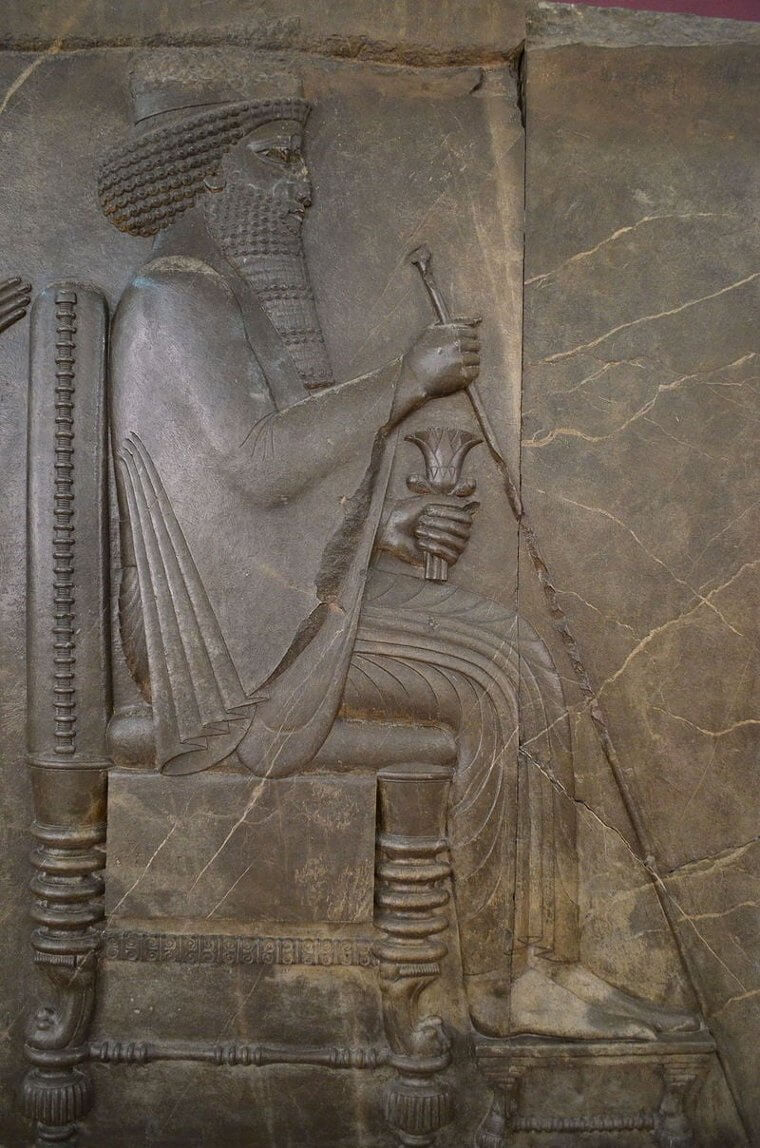 In August 465 BC, his own bodyguard Artabanus assassinated Xerxes with the help of a eunuch, Aspamitres, possibly on the order of his younger son who claimed the throne. Bankruptcy from all the wars his father waged and Xerxes's assassination was the beginning of the end of the Achaemenid Empire.
Colonel Gaddafi
Muammar Mohammed Abu Minyar al-Gaddafi led a group of young Libyan military officers against King Idris I in a bloodless coup d'état in 1969. He ruled Libya as Revolutionary Chairman of the Libyan Arab Republic from 1969 to 1977 and then transformed Libya into a new socialist state as the "Brotherly Leader" from 1977 until his death in 2011.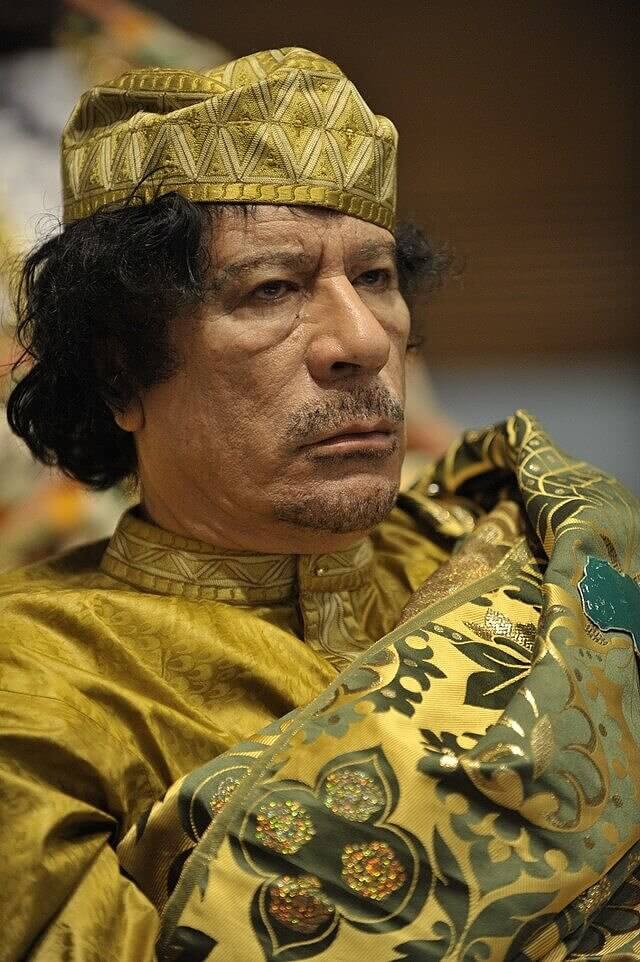 In his time, he expelled Libya's Italian and Jewish population, drove out the US Military, and, while some say he was a force for good as he did bring much wealth to his citizens – he supposedly violated human rights and financed global terrorism. Thanks to camera phone technology, in 2011, Colonel Gaddafi's capture and death at the hands of rebel militias was beamed across the world on every news network. A shaky phone video showed him being beaten by an angry mob before being shot several times. 
Idi Amin
Idi Amin seized power in Uganda between 1971 and 1979. While in power, the Butcher of Uganda massacred rival African ethnic groups, ultimately murdering about 300,000 people. He was also responsible for persecuting tens of thousands of South Asian immigrants.

Perhaps his most daring incident was trying to provide safe harbor to Palestinian terrorists who forced an Air France plane to land at Entebbe Airport, provoking a commando operation by Israeli special forces to free Israeli hostages. Oh, and he murdered and dismembered one of his wives. After being toppled in 1978, the Saudi royal family financed his exile in Jeddah. In July 2003, Amin's fourth wife reported that he was near death from kidney failure in a hospital in Saudi Arabia. She pleaded with Ugandan President, to allow him to return to Uganda. He replied Amin would have to "answer for his sins the moment he was brought back". Amin died in Jeddah on August 16th, 2003.

Julius Caesar
The world's first named Dictator, Julius Caesar brought in the Julian calendar, vastly expanded Roman territory by invading Britain, and built a wooden bridge across the river Rhine in just ten days. In Rome, he formed the First Triumvirate, centralized the bureaucracy of the Republic, and was eventually proclaimed dictator perpetuo ("dictator for life").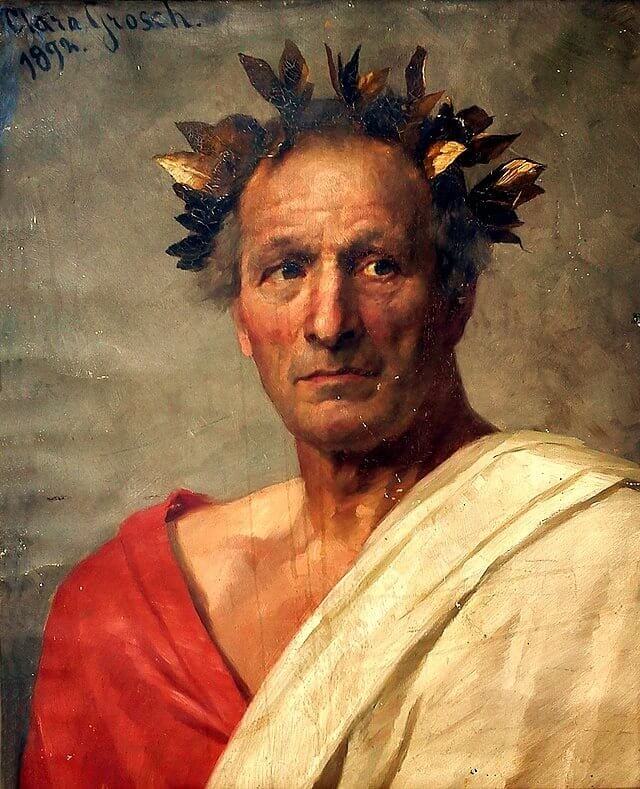 Indeed, he's the reason we have the words Caesar, Tsar, and Kaiser as synonyms for "Emperor". How cool is that? Well, it turns out not everyone thought he was cool. On the Ides of March 15 March 15th, 44 BC - you already know what happens - Caesar was assassinated by a group of rebellious senators led by his best friend Brutus and his brother-in-law Cassius, who stabbed him 23 times...until he was dead. Not cool, bro! Caesar's adopted heir Octavian (later known as Augustus) rose to power and the era of the Roman Empire began.
Vlad the Impaler
One of the most legendary names on this list, you may know Vlad III better as the inspiration for Bram Stoker's Dracula. He received his moniker as his men would pillage Saxon villages and transport the captured to his home region of Wallachia where he had them impaled on spikes.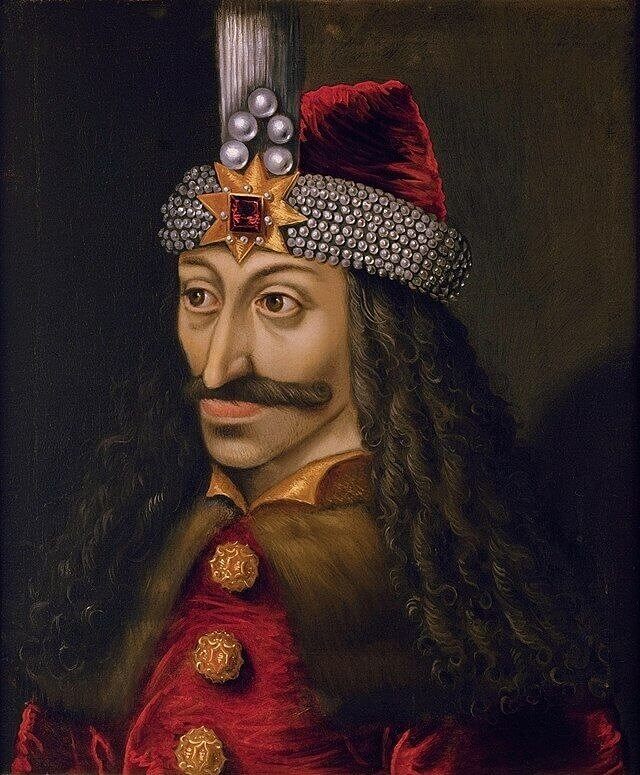 The Ottoman Sultan ordered Vlad to pay homage to him personally, but Vlad had the Sultan's two envoys impaled. In 1462, he attacked Ottoman territory, massacring tens of thousands. The Sultan launched a counter-attack. Vlad went to Transylvania to seek assistance from the King of Hungary, but he had him imprisoned instead. Vlad was eventually released to fight another day but was killed during battle; his body was then chopped into pieces, and his head was sent to his enemy. After his death, His name turned into folklore.

Benito Mussolini
Benito Mussolini took Italy into the Second World War on the wrong side of history. The inventor of Fascism as we know it today was deposed by his own Fascist Grand Council in July 1943 following the Allied invasion of Sicily. Mussolini was jailed in a mountaintop prison but a crack S.S.unit freed him from captivity in a daring glider raid in September 1943.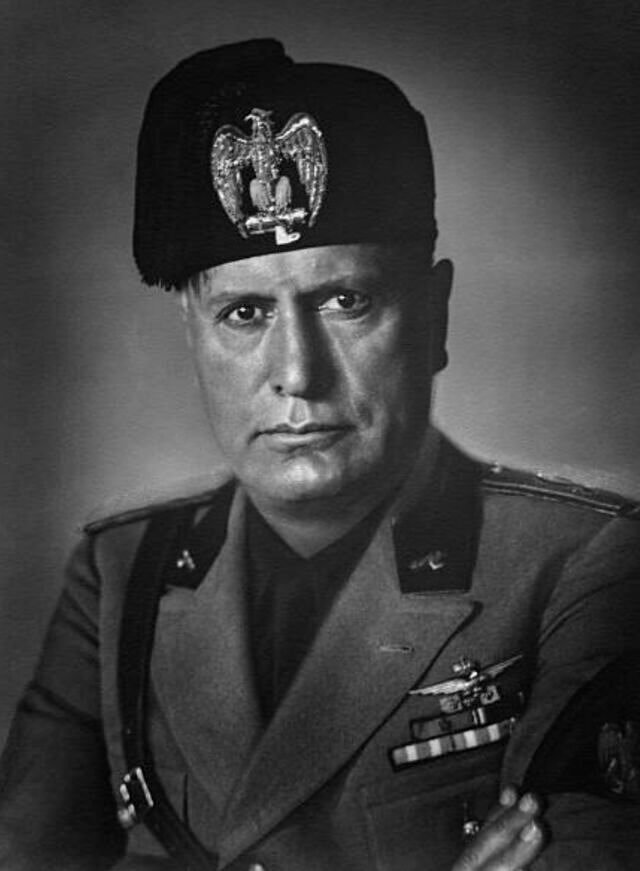 Mussolini was reinstalled as dictator of the much-reduced Italian Social Republic, now under German domination. By this time, the tide of war had turned against the Axis, and the tin-pot dictator had worn out his welcome with the Italian people; on April 27th, 1945, partisans caught him and his mistress as they were fleeing approaching Allied forces. The following day, they were shot and their bodies hung upside down on meat hooks in Milan's town square.
Kim Il-Sung
Born in 1912, Kim Il-Sung was the founder of North Korea, which he ruled from the country's establishment in 1948 until his death in 1994. Under his leadership, North Korea was established as a communist state with a publicly owned and planned economy. In 1950, he oversaw the invasion of South Korea which killed five million people.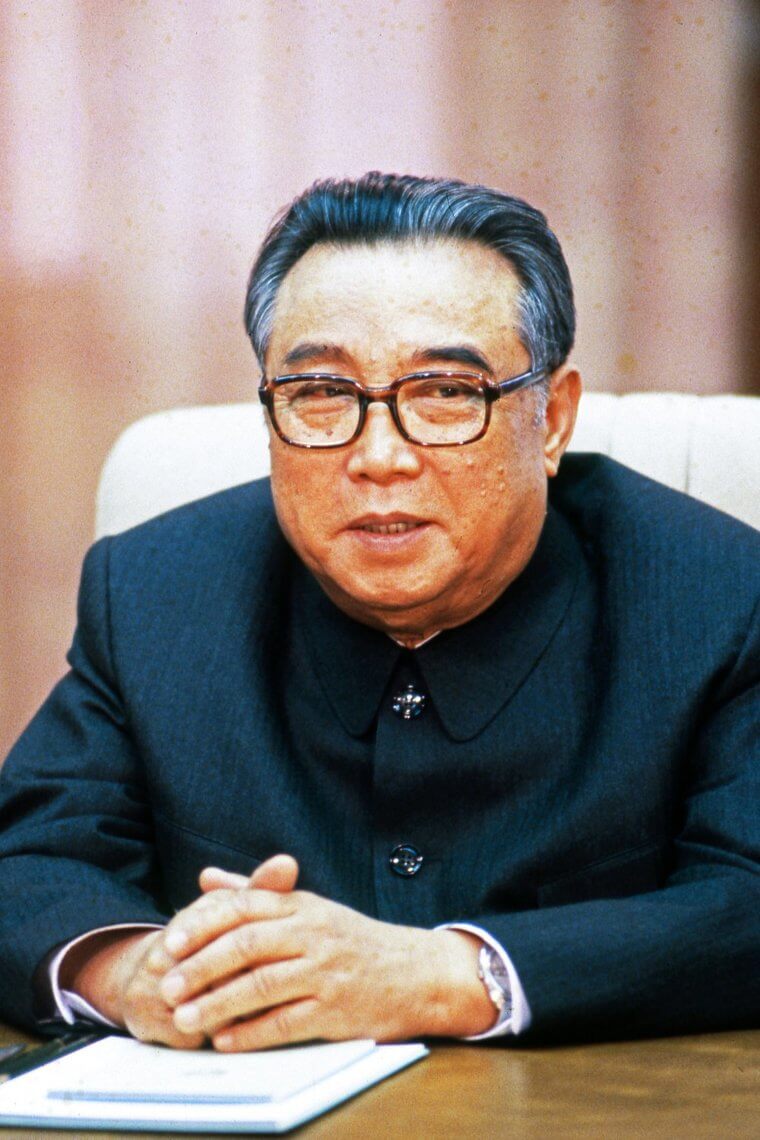 By the 1960s, his cult of personality had elevated him to a god-like Supreme Leader. On July 8th, 1994, Kim Il-Sung collapsed from a heart attack at his residence in North Pyongyang. His son, Kim Jong-il, ordered the team of doctors who were constantly at his father's side to leave and arranged for the country's best doctors to be flown in. Despite their best efforts, Kim Il-sung died later that day at the age of 82. Kim Jong-il reigned from 1994 until his death in 2011. Today, his son Kim Jong-un rules North Korea. 

Oliver Cromwell
Considered a genius military tactician by Winston Churchill, and a regicidal dictator by others, for every good deed Oliver Cromwell achieved, there was something on his curriculum vitae that was bloody and brutal. He fought in the English Civil War, established the Commonwealth, had Charles I executed, and set himself up as Lord Protector of England, Wales, Scotland, and Ireland.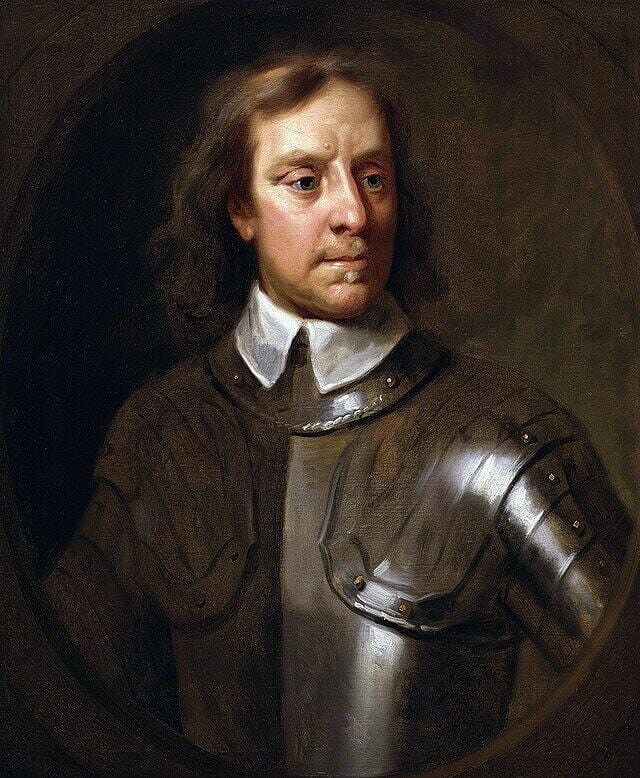 Cromwell's policies killed thousands in Ireland and Scotland. Whether he was a force for good or bad, Cromwell died at age 59 on 3rd September 1658 from blood poisoning following a urinary infection. He was buried with great pomp and ceremony at a funeral at Westminster Abbey. His body was exhumed three years later, hung in chains, and beheaded. Yes, you read that correctly - he was "executed" three years after he died. You know you've really done something bad when they dig you up to kill you again… like ya know, maybe... banning Christmas! 
Joseph Stalin
Joseph Stalin ruled the Soviet Union from the mid-1920s until his death in 1953. His crazed brand of Marxist–Leninism led to 799,455 documented executions in the Soviet Union between 1921 and 1953, the Ukrainian famine of 1932-33, and the introduction of gulags. His regime was responsible for nine million deaths, with six million of these being deliberate killings.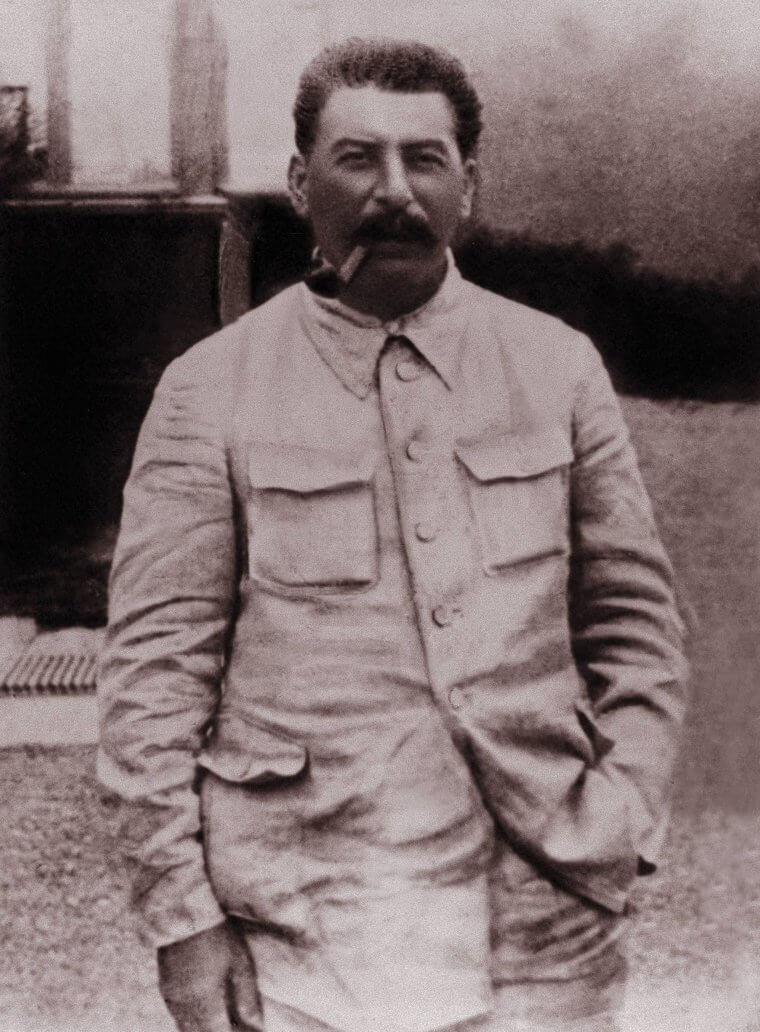 His Red Army played a massive (and often forgotten) part in winning WW2, with 15 million Soviets giving their lives. On March 1st, 1953, his guards found him on the floor, covered in urine, and barely hanging onto life. Suffering a cerebral hemorrhage, people question whether or not he may have been poisoned. Either way, he died a slow and painful death, eventually succumbing on March 5th. His body was embalmed and then placed on display in Moscow's House of Unions for three days. Crowds were such that a crush killed about 100 people.