When someone passes away, it's not just the mourning that their loved ones have to deal with. Sometimes there are legal implications attached to those closest to the deceased - whether it was because the person didn't create a will, created too many, or their loved ones weren't happy with it. And it only gets more extreme when there's a lot of money and a larger-than-life legacy to divvy up. These are the top 40 will disputes of famous figures that you'll never believe actually happened.
Bob Marley - Because of His Faith, He Had No Will
Bob Marley knew that he was dying of cancer for about a year before he actually passed away. But because of his Rastafarian faith, he would not acknowledge his mortality and leaving a will would have been an admission of mortality. When he died, his widow tried to forge a false will, but the ruse was revealed.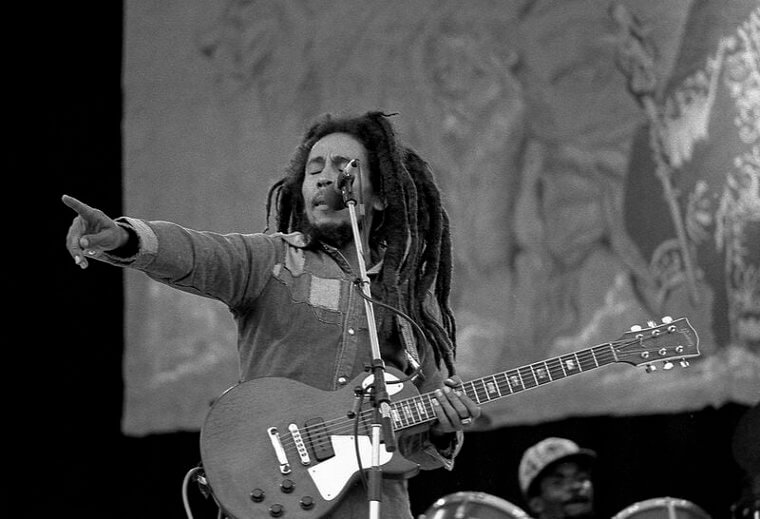 In Jamaica, the law states that someone's estate will be given to their heir's (his wife and children). The falsified documents created by his widow angered his children who then tried to get their mother to lose her portion of the inheritance. The legal battle and the family dispute became messier and messier as time passed, and has since included a suit in 2011 brought by Marley's widow and 9 of his children against his own half-brother.
Martin Luther King Jr. - An Ongoing Legal Battle
Martin Luther King Jr. knew that he was a target as a prominent figure in the political world, but he procrastinated over his legal liabilities. At the time of his death, there was no legal will that laid out where he wanted his possessions to go. Those possessions - the belongings of a legend - would be worth a fortune.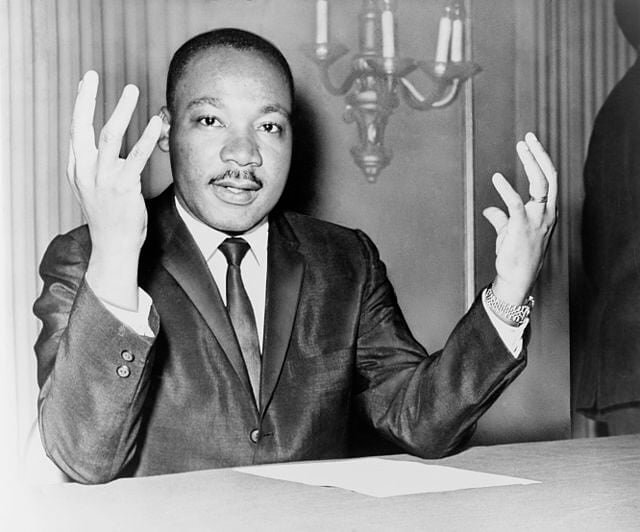 Unfortunately, his very own children couldn't agree with one another about how his belongings should be split. So instead of settling it amongst themselves, they've spent 50 years in a legal battle, each fighting for what they believed was rightfully theirs. King's widow, Coretta, opened the King Center in Atlanta after his death as a museum that contains many of his personal effects. But the center itself was sued by the for-profit Estate of Martin Luther King Jr. Inc., run by none other than their own son, Dexter King.
Frank Sinatra - An Interesting Clause
This one's not a dispute, but is a place where one was likely prevented. Frank Sinatra left a considerable estate amounting to $100 million. Unlike others on this list, he was aware of what could happen after he died, and he didn't want to have people fighting over money when he had passed away.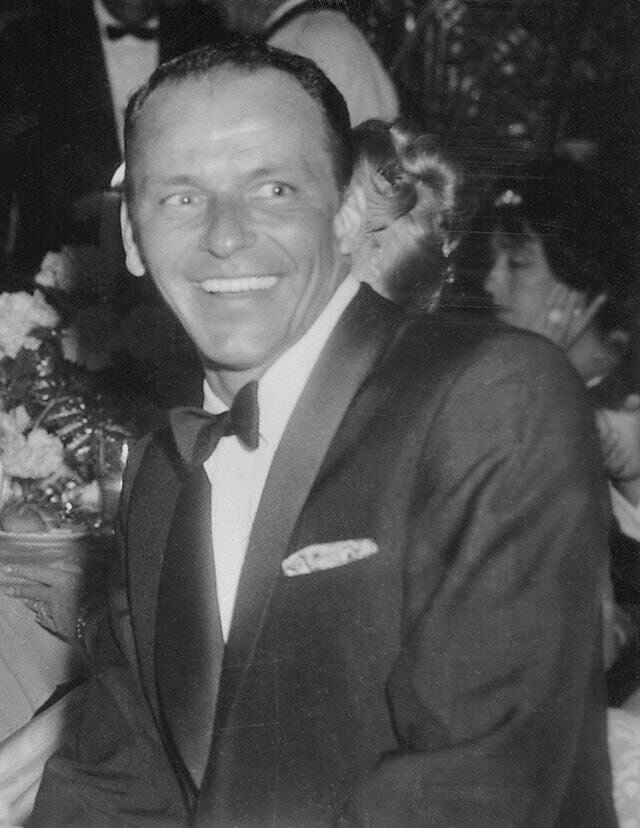 Having had four wives in his lifetime, he was fairly certain that there would be disputes about his will. So included in the will was a clause that stated if anyone named in the will was to dispute their share of the inheritance, they should be immediately disinherited. That's a hard pill to swallow but at least if anyone was feeling greedy, they would get what was coming to them.
James Brown - Family Unhappy With the Will
James Brown, also known as the 'Godfather of Soul', passed away at the age of 73 in 2006. His will stated that he wanted his entire estate left to charity. His widow and children were not happy with this and decided to dispute the will.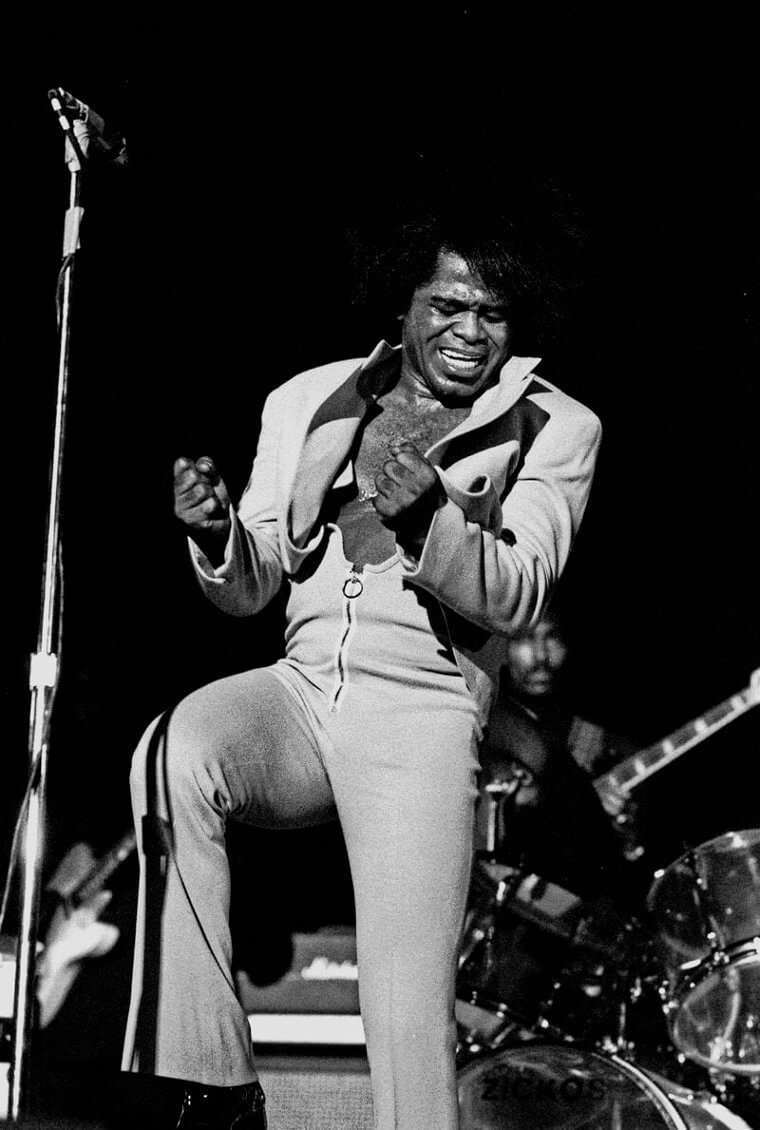 In 2009, they proposed that half of his estate should be split between the family, while the other half went to charity, but the attorney general assigned to the case argued that this went against the wishes of the late James Brown. To this day, no agreement has been made as to where his $50 million estate will be going.
Leona Helmsley - A Lucky Pet
When businesswoman Leona Helmsley passed away in 2007, she left most of her $4 billion to charity. But that's not what was up for question. In her will, she left $12 million to her dog, Trouble, and a small portion to two of her grandchildren.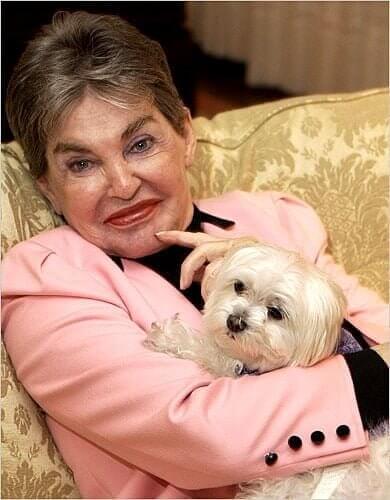 Two of her grandchildren were left out of her will entirely; she stated in her will that they knew the reason why. No wonder she was known as the "Queen of Mean". Of course, the will was contested in court, and the judge decided that her dog's portion of the will would be reduced to $2 million, and the grandchildren that were left out of the will would receive $6 million each.
Jim Morrison - A Long Line of Heirs
Jim Morrison left a very simple will that asked that his entire estate be left to his girlfriend, Pamela Courson. She inherited the estate without any dispute but tragically passed away just three years later. Her entire fortune was then left to her parents.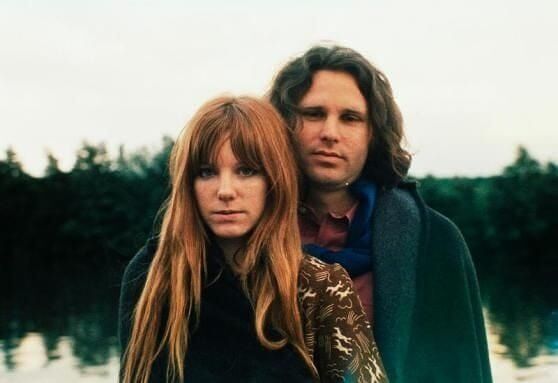 Morrison's parents didn't feel this was fair as they felt that they should be next in line to inherit the fortune. There was no court dispute about the matter: instead, the two sets of parents settled things amicably between them, taking equal shares of the fortune.
John Seward Johnson - A $400 Million Inheritance
John Seward Johnson was one of the sons of the Johnson & Johnson founder, and when he passed away in 1983, there was $400 million up for grabs. Except...it wasn't really up for grabs because he left all of his money to his third wife who was 42 years younger than he was, and had once worked as his maid. Not to mention, she barely spoke English.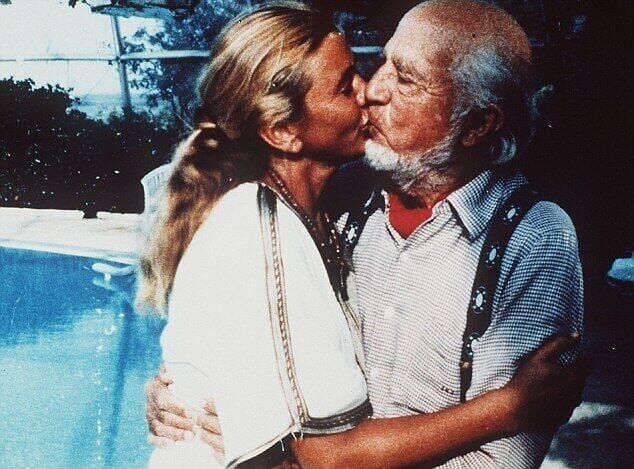 His children were infuriated by this and spent $25 million in legal fees between the six of them to fight the will. Eventually, each of his children was granted $1 million each, and the rest was left to his third wife as he had originally requested, making her one of the wealthiest women in the world. It should be noted that John Seward Johnson's children were already millionaires and had been well-off trust fund babies from the moment they were born. At trial, their father's third wife said, "I'm very sorry these children are ridiculing their father...they were out of the will long before I came to this country."
Jimi Hendrix - Years of Family Disputes
Jimi Hendrix passed away at the young - and possibly cursed - age of 27. Not having expected to die so young, he hadn't even thought about drawing up a will. Over 30 years after his passing, the court case continued with still no sole person having rights to Jimi's estate.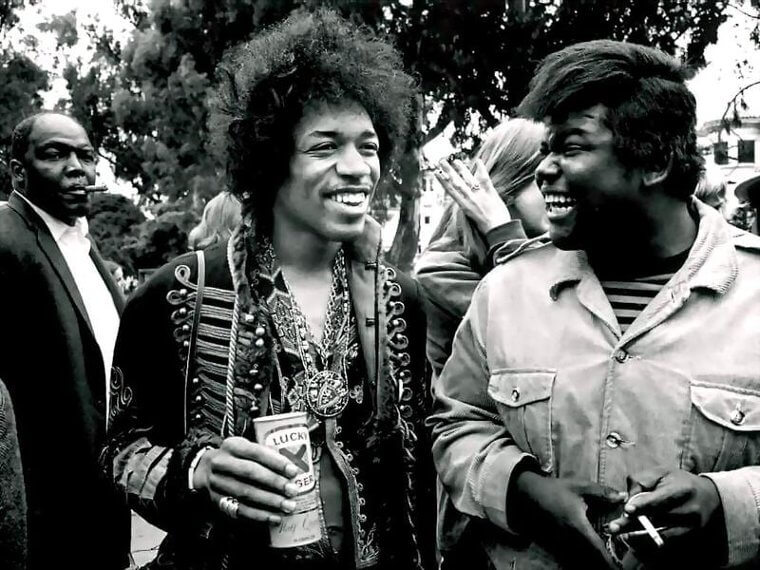 As the years passed, Jimi Hendrix's estate became worth more and more and is now estimated to be worth around $193 million. This fight wasn't just going on amongst his family, but record companies wanted their share of the pie too. In 1995, Jimi's estate was given to his father who passed away in 2002. The estate was then given to his adopted daughter Janie - but that's when Jimi's blood brother, Leon, took legal action, but the courts ruled in favor of Janie.
Pablo Picasso - Expensive Legal Bills
Pablo Picasso was a famed artist who passed away at the ripe old age of 91. During his lifetime he created 50,000 artworks and accumulated many assets, but surprisingly, didn't think to put together a will. And in 1973, Pablo Diego José Francisco de Paula Juan Nepomuceno María de los Remedios Cipriano de la Santísima Trinidad Ruiz y Picasso's (or Pablo Picasso for short) assets included cash, bonds, gold, properties, and artworks.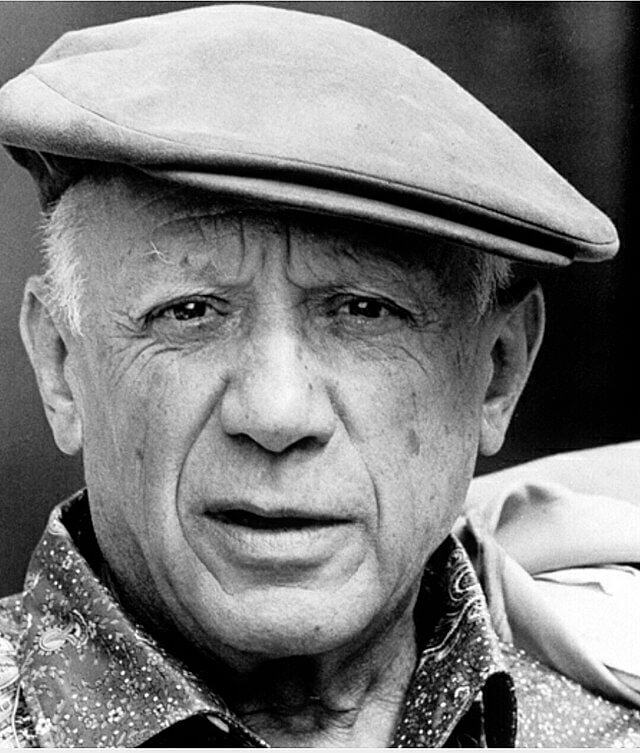 But much money was lost during the ensuing legal battle, as the six-year fight over his assets cost his estate a whopping $30 million.
J. Howard Marshall II - A Strange Heir
J. Howard Marshall II wasn't a famous man for most of his life, although he did acquire a fortune of $1.6 billion during his lifetime by investing in oil. But he became famous when at the time of his death, he was involved with an ex-Playboy Playmate named Anna Nicole Smith.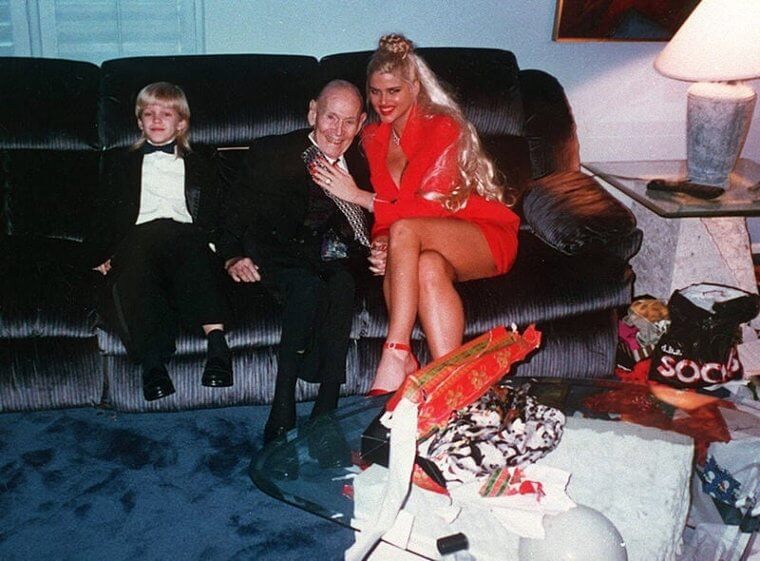 She was 62 years younger than he was, but they got married anyway. When he passed away in 1995, he left everything to his stepson. Not a single cent was left to his wife or his actual blood-related son. The legal battles over who should end up with his fortune are some of the most famous will disputes in the world and have still not been decided, although his son and Anna Nicole are both now dead.
Anna Nicole Smith - Two Legal Battles
Anna Nicole Smith was involved in the unsuccessful fight for her husband's estate. When she filed for bankruptcy, she was awarded $475 million - part of her husband's estate - by the court. But the case went back and forth and didn't come to any solid conclusion. When Smith died in 2007, her will left everything she had to her son. But he had died the year before, and she had an infant daughter.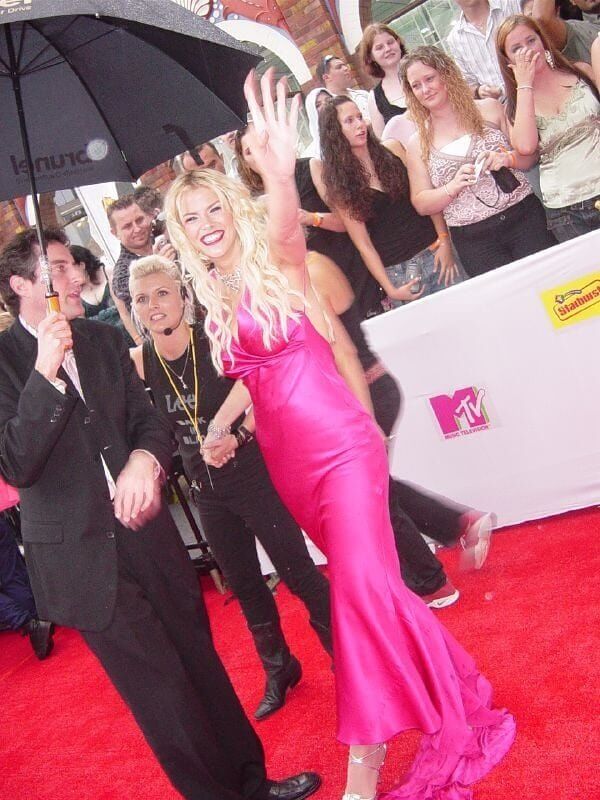 Her daughter Dannielynn was left out of the will entirely. Since she was the only one alive, it made sense that whatever portion of Marshall's fortune her mother could have claimed would be left to her, but the case has since been closed. If it were ever re-opened, Dannielynn would inherit an incredible fortune, which is probably why several men argued over paternity rights after she was born.
Robin Williams - A Clear Will
Robin Williams had a very clear will. He wanted his estate, which came to about $100 million, to be divided amongst his three children. But he wanted his wife to be able to live in his house in Tiburon until she passed away, then the children could have it.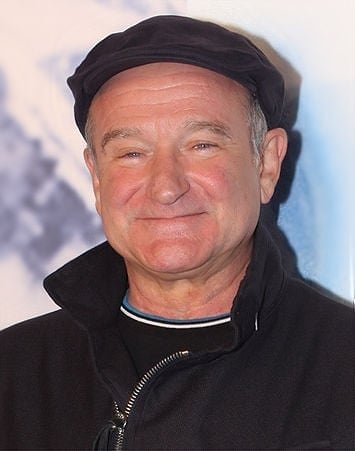 Despite his instructions being incredibly clear, there were still fights as to how his other belongings should be doled out. His wife argued that she should get all the belongings in the house as they were shared items, whereas his children disagreed. Eventually, the matter was settled outside of court in 2015.
Howard Hughes - A Complex Agreement
Howard Hughes was a prominent figure for many reasons. He was involved with aviation, created movies, piloted TWA, and had outspoken fights with U.S senators. But when he passed away, he had a fortune of $2.5 billion that had nowhere to go, as nobody could find any kind of official will.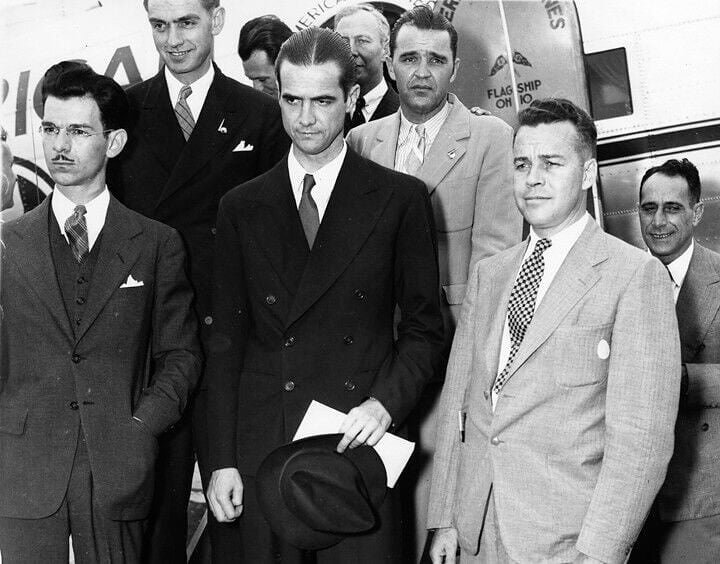 A little while later there was a handwritten note left on the desk at a Mormon Church. Among other requested, the will requested that $156 million of Hughes's fortune be left to Melvin Dummars who was the owner of a local gas station. Apparently, Melvin had given Hughes a ride when he was stranded in the desert. Eventually, the "Mormon will" was declared a forgery his fortune was split between 22 of his cousins.
John Lennon - Leaving Nothing to Your Son
When John Lennon was killed in 1980, he left his entire estate (estimated to be worth around $501 million) to his wife Yoko Ono, and Sean (the son they had together). But Lennon had another son from his first marriage, Julian.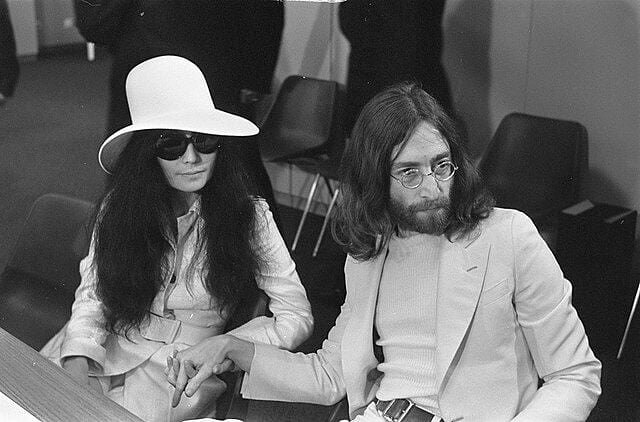 Julian wasn't happy that he wasn't left anything in his father's will, so he filed a dispute. After 16 years of fighting, Yoko and Julian finally came to an agreement that she would give him $30.5 million, which she did. Although this sounds generous, when you've received $501 million, it's not that generous.
Nina Wang - Not a Very Zen Conclusion
Nina Wang is known as one of Asia's richest women, so it's no surprise that when she passed away, the eyes of the continent were on the events unfolding. Shortly after her death, her lawyer reported that Nina Wang had left her $4.2 billion fortune to a "mystery client" and not to charity as had been reported.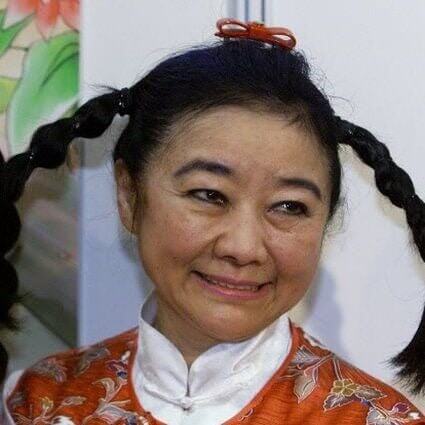 The mystery client turned out to be Tony Chan, Nina's personal feng-shui consultant, who claimed the two had been lovers. He tried to fight the will, but the court ruled in favor of donating her entire fortune to charity. On top of all that, Chan was sentenced to 12 years behind bars for attempting to forge a will and write himself into it. Greedy people generally get what they deserve.
George Michael - Nothing for His Partners
When George Michael, frontman of Wham!, passed away, he left his $136 million fortune to his sisters, father, and a couple of friends. But he left absolutely nothing to his partner, who found his body.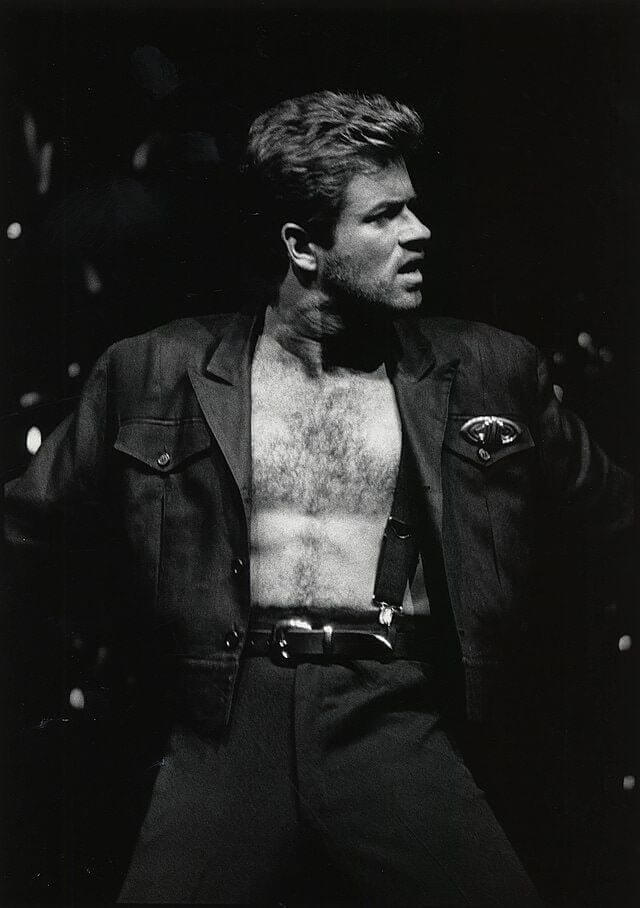 He also left nothing for his previous partner, Kenny Goss, who he had apparently been financially supporting despite the fact that they hadn't been together for years. Although the family originally claimed that Goss wouldn't get a penny of Michael's fortune, the trustees later settled with Goss, sending him an undisclosed amount of Michael's fortune.
Aretha Franklin - Three Wills Too Many
Aretha Franklin, the famed soul singer, was said to have had no wills when she passed away. Her $80 million fortune has been left untouched ever since her passing in 2018. But since her death, four different wills have been found, dated at different times, and slipped under her sofa cushions.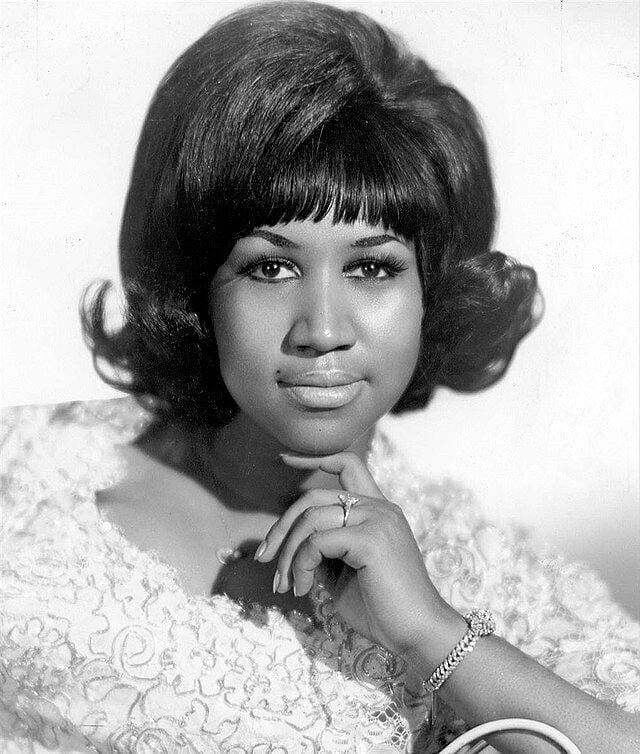 If one thing is certain, she had a strange way of keeping her legal documents in order. While previous will's allocated most of her fortune to Kecalf (her one son), more recent wills leave most of her fortune to Clarence (her son with special needs). A court case is still ongoing to find out which of these wills can be considered a legal document.
Ted Williams - Money Isn't The Only Thing That Causes Problems
The dispute that surrounds Ted Williams's will has nothing to do with money at all. Rather, it has to do with what should happen to his body after he died. Williams had a will that stated that he wanted to be cremated and have his ashes spread out at sea, but some of his children had other plans.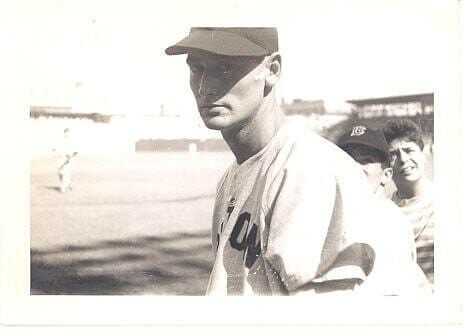 Two of his children had their own will that Williams had signed that stated he wanted to be cryogenically frozen so that he, along with his kids, would "be able to be together in the future, even if it is only a chance." One of his daughters tried to fight this but eventually ran out of money. So his body is now cryogenically frozen, even though his head is separated from his body. His son passed away in 2004, and also chose to be frozen in the hopes that one day he would see his dad again.
Maya Angelou - A Family Court Case
When Maya Angelou passed away in 2014, she had a very specific request in her will. She wanted her entire fortune to go to a foundation she called the Caged Bird Legacy. She gave 75% control of her estate to her son, Guy Bailey Johnson.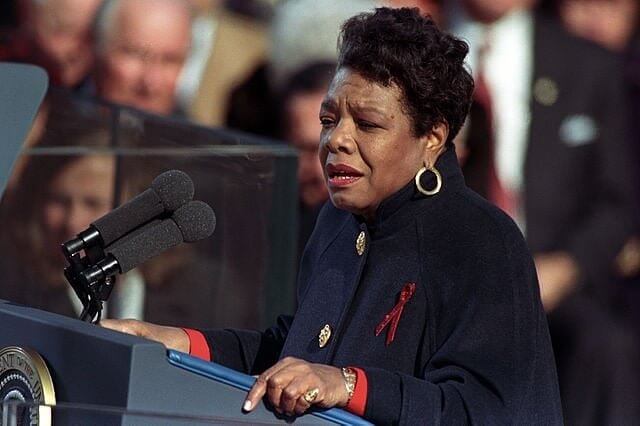 The other 25% control was given to her grandson, Colin Ashanti Murphy-Johnson. This resulted in her son suing his own son saying that he hadn't received his fair share of the foundation. Seeing as this foundation was not set up to benefit her own family, this seems like a strange thing to do.
Gary Coleman - A Strange Assortment of Wills
Gary Coleman was an actor who was best known for his role in a sitcom that aired in the '70s called Diffr'nt Strokes. When he died in 2010 at the age of 42, the problem wasn't that he hadn't created a will - it was that he had too many. Gary Coleman had created three wills, the last of which was a mere handwritten note leaving everything to his wife.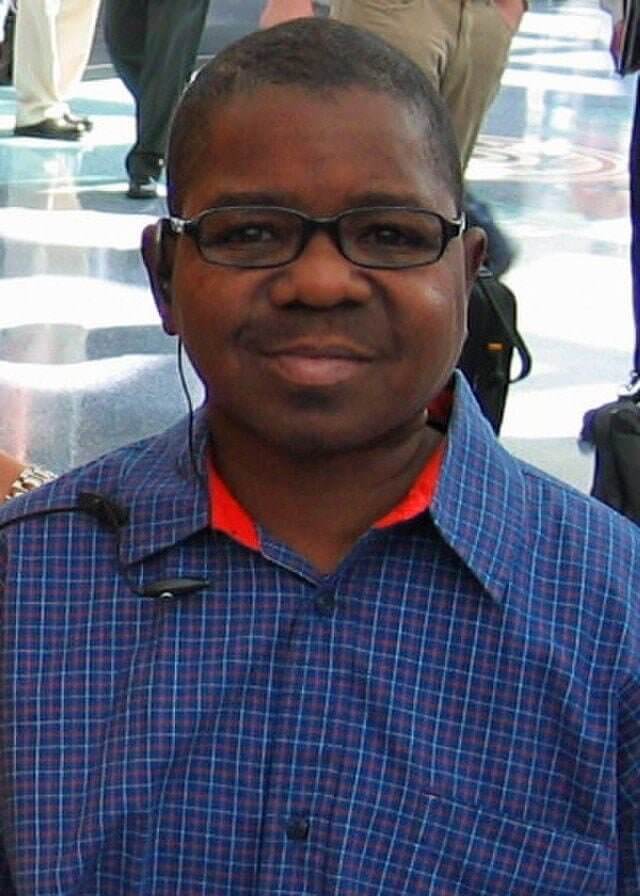 'Everything' consisted of his house, which still had a mortgage, and a few royalties that he received every now and again. The problem was, he was no longer married as he and his wife had had a very public divorce. The lawyers ended up granting his old business partner, Anna Gray, everything the man owned. 
Wellington Burt - The Falling Out
Lumber magnate Wellington Burt left an awful surprise for his family in his will after falling out with them shortly before his death. His estate was worth $1.5 billion but none of his family that was alive at the time would ever be given access to it.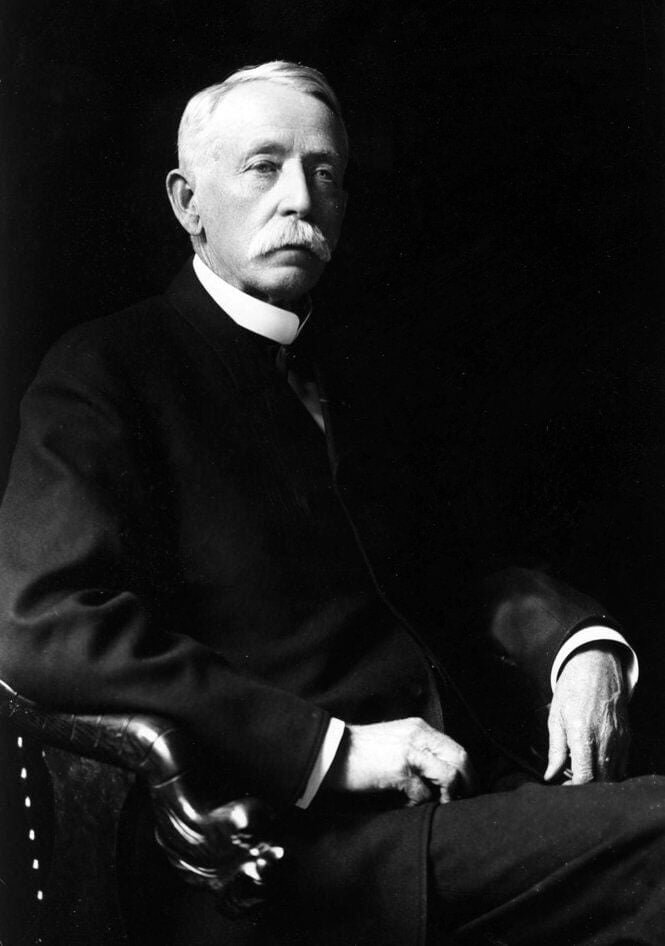 His will stipulated that his money could only be accessed 21 years after his last grandchild had died. Only then could his 12 descendants (whom he'd never met) have access to the money. Although Wellington Burt passed away in 1919, his family was only given the money in 2013, almost a century later.
Brooke Astor - The Will of a Socialite
Brooke Astor was a famed New York City socialite who accumulated a $198 million fortune over the course of her life. Before she died, she entrusted full control of her estate to her son, Anthony D. Marshall. You would think this would make things a little smoother when she passed away, but this was not the case.
Just a year before Brooke died at the age of 105, Anthony was accused of defrauding Astor and stealing millions from her. He was found guilty of the charges and sentenced to one - three years in prison. The court case is still ongoing as to who will be the benefactor of this great sum of money.
BB King - The King of Blues
BB King, often referred to as the King of Blues, handed over his estate before he actually passed away, and his children were not happy about it. He had assigned full legal control to Laverne Toney, who was his long-time manager and friend.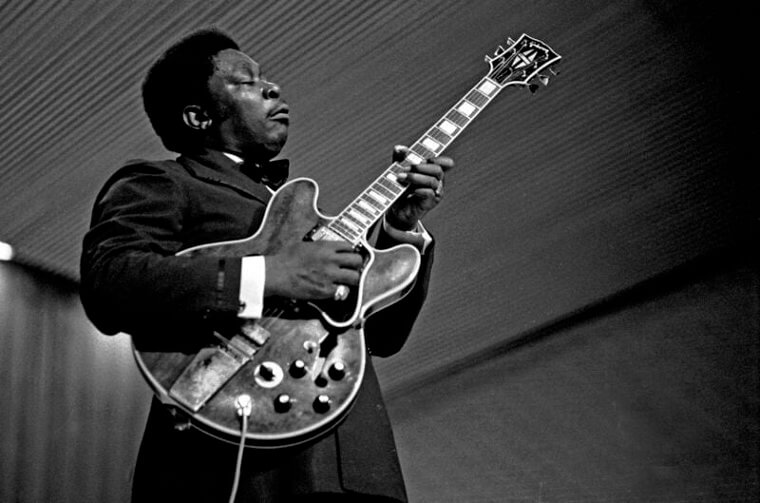 Out of his 11 children, three of them filed a dispute to take over full legal control on the grounds that Laverne was not looking after their father and stealing his money. They also claimed that she wouldn't let the children see their father. A judge ruled in favor of Laverne, having found that none of their claims proved to be correct.
Gina Rinehart - A Vengeful Life
Although Australian mining heiress Gina Rinehart is still alive and well, she made sure to cut her children out of their inheritance before her death. She has a whopping $24.2 billion but doesn't want her kids to get a cent. When her husband passed away, he set up trust funds for each of his kids, which ensured they would receive $5 billion each when they turned 25.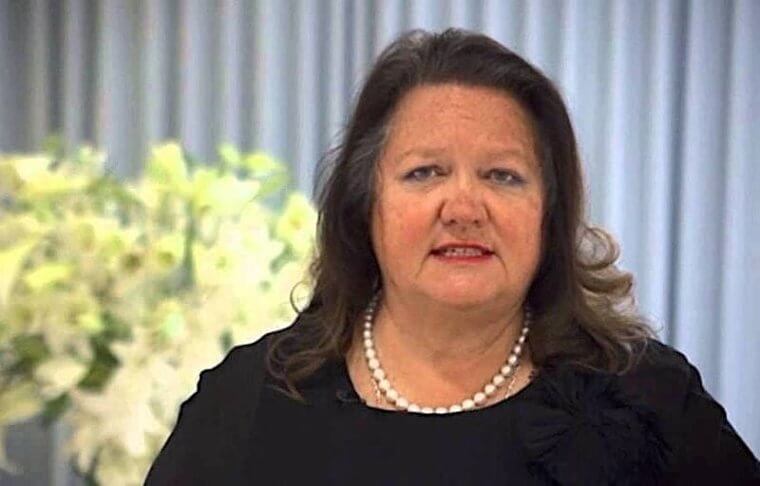 When Gina seized control of the trust funds, her children sued her, eventually winning control of the trust funds that were rightfully theirs. It's hard to believe that some parents can be multibillionaires and not want their children to have a penny to their names.
Prince Rogers Nelson - No Will For $500 Million
Prince died at a relatively early age, leaving an absolute fortune behind. Unfortunately, he didn't give much thought to who would be inheriting his fortune when he passed away, so he hadn't yet created a will.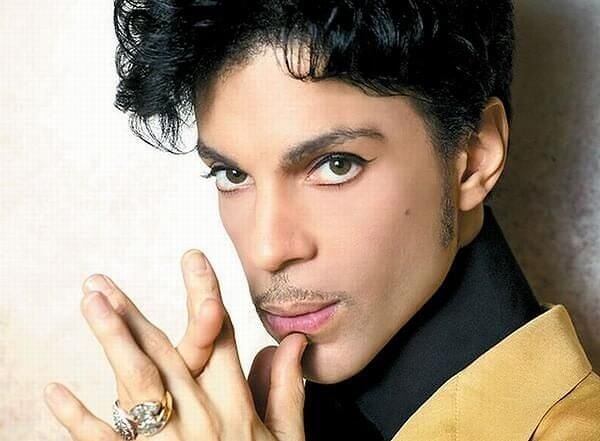 This means that anyone that is a blood relation to Prince can claim some of his inheritance. With DNA testing, this part of the process got a lot easier. At this point in time, only Prince's five half-siblings and one full sister have claimed a portion of their inheritance. But as the money will grow exponentially in the future, it gets a little tricky. It still hasn't been decided who will control the rights to Prince's music, brand, and image, and the legal disputes keep eating away at the money left. Not to mention, millions are due to be paid to Uncle Sam.
Sir Peter Ustinov - Fighting For Bankruptcy
Sir Peter Ustinov was a multi-millionaire film industry professional, but when he passed away in 2004, the only will that could be found had been written 36 years before. The will left just about everything to his widow, Lady Helene Ustinov.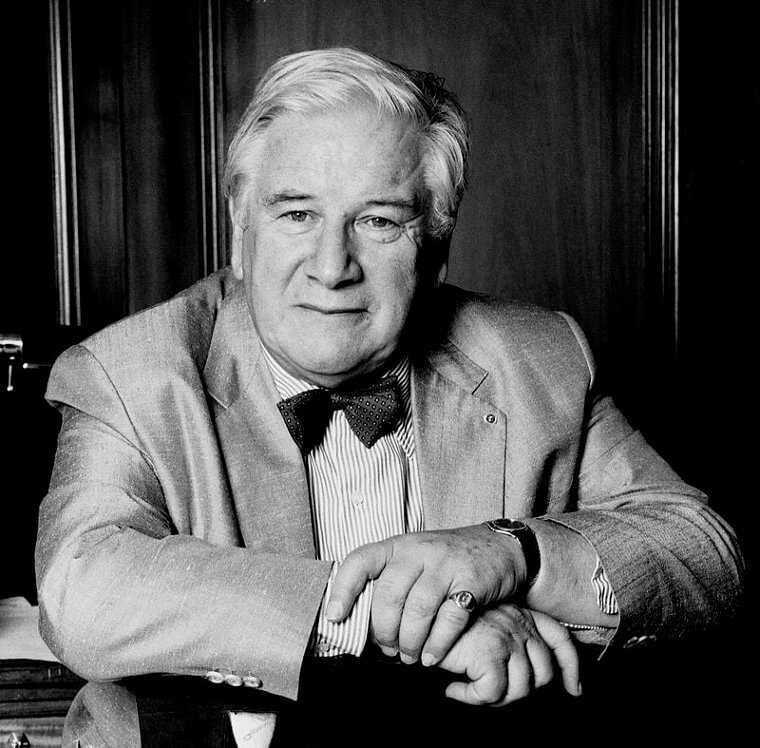 His children weren't happy about this and claimed that they should be given some of the fortune. They fought in court for many years, one of them ending up virtually bankrupt from the legal fees. Unfortunately for them, they spent more money on trying to get the money than they actually received.
Liliane Bettencourt - The Richest Woman in France
Even before Liliane Bettencourt, the heiress of L'Oreal and the richest woman in France, died, she was already involved in legal battles over her $40.9 billion fortune. In 2010, her daughter tried to gain access to the fortune by claiming her mother didn't have her sanity any longer.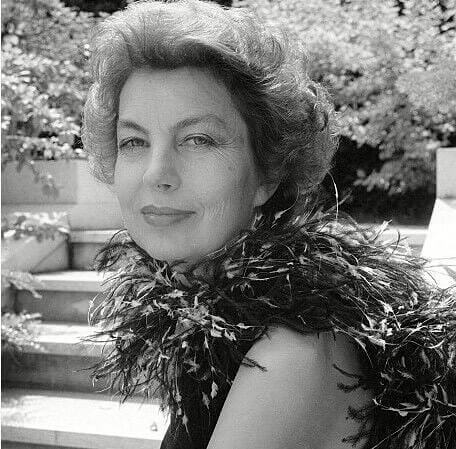 She used the fact that her mother had sent $1 billion in gifts to a professional photographer over the last 20 years as proof that her mother was no longer sane. She has also been involved in other lawsuits because of people that have tried to take advantage of her.
Steve McNair - Murder and Eviction
2009 was a bad year for Steve McNair, who was murdered by his mistress. He hadn't yet created a will, and his financials were a complete mess. His $19.6 million fortune was frozen until beneficiaries could be figured out. Steve McNair's wife and two sons would have his fortune split between them.
Unfortunately for Steve McNair's mother, who was living in a house bought for her by her son, his widow kicked her out of the house leaving her with nowhere to go. It seems that death can bring out evil in anyone. As you can imagine, his widow must have been feeling fairly bitter as she had found out about her husband's mistress the day her husband died.
Fred Koch - Nothing Like Sibling Rivalry
When Fred Koch, who was the co-founder of Koch Industries, passed away, his four sons spend the next 20 years in rivalry. Why? Two of them thought that the other two had cheated them out of $2.3 billion in shares.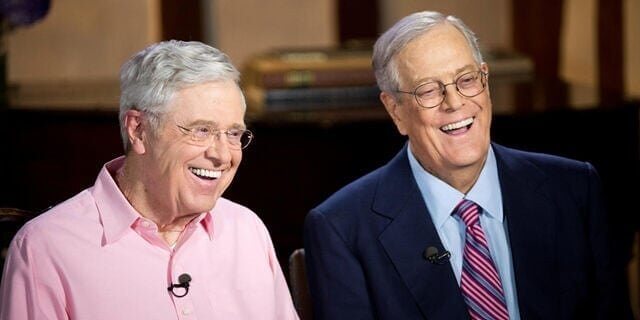 For that duration, the brothers only ever communicated through lawyers. They also feuded very publicly, trying to make each other sound uncredible. But after 20 years of fighting, the brothers finally made up in 2001. It's unclear as to what caused the change of heart, but they must have realized life was slipping by.
Ike Turner - Rights and Royalties
When Ike Turner passed away, he had not created a will as he had very few assets to be given away at the time. But the value lay in his royalties and the copyrights of his songs. Both his ex-wife and children wanted to fight for these.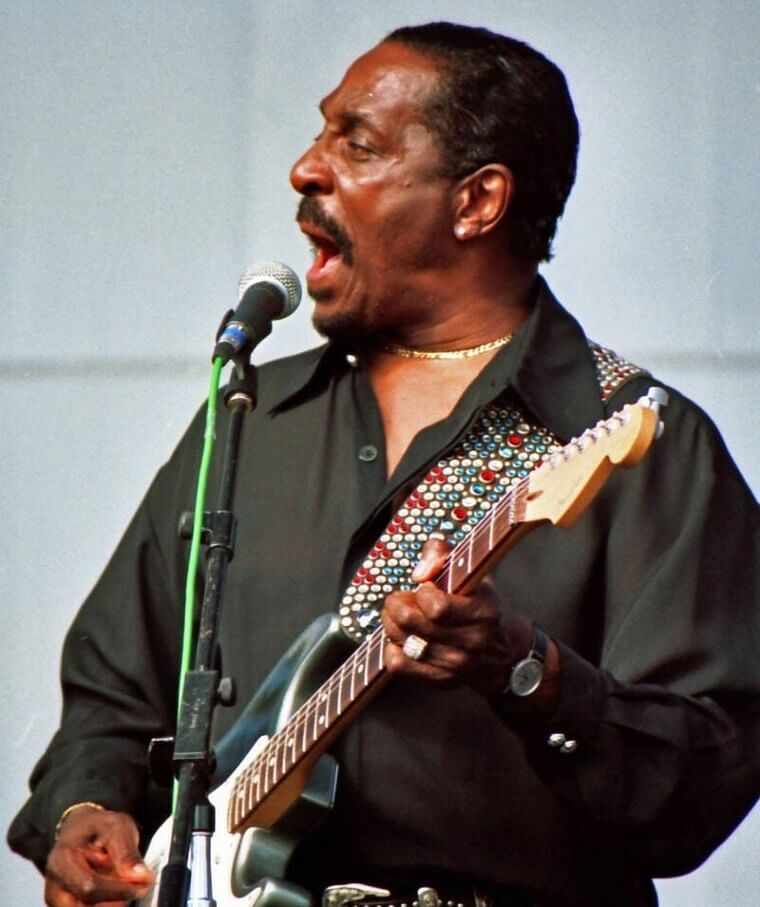 In the end, his children won, being granted full rights to his music in 2009. This proves that even when you think you don't need a will because there's not much to fight about, it's a good idea to create a will anyway.
H. L Hunt - More Money, More Problems
H.L Hunt was once one of the richest men in America, making his money as an oil tycoon. He made sure his family was taken care of by setting up numerous trust funds. But in 2008, one of his great-grandchildren, Albert G. Hill III, filed a lawsuit against the entire family.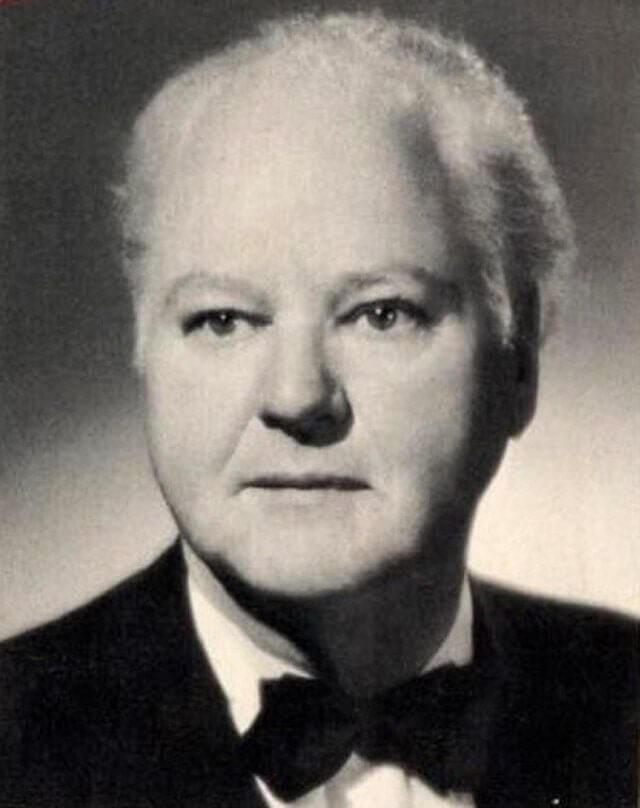 Why did he do that? He claimed they were mismanaging the trust funds. But soon after, the family decided to sell the oil company, leaving Albert not only in the bad books with the family but with no money to show for his lawsuit. Sometimes having more money, really does cause more problems!
Thomas Kinkade - A Short Dispute
Also known as "The Painter of Light", Thomas Kinkade had been building his $66 million fortune over the years. When Kinkade split from his wife, he got involved with a woman named Amy Pinto, who was still his girlfriend at the time he passed away in 2012.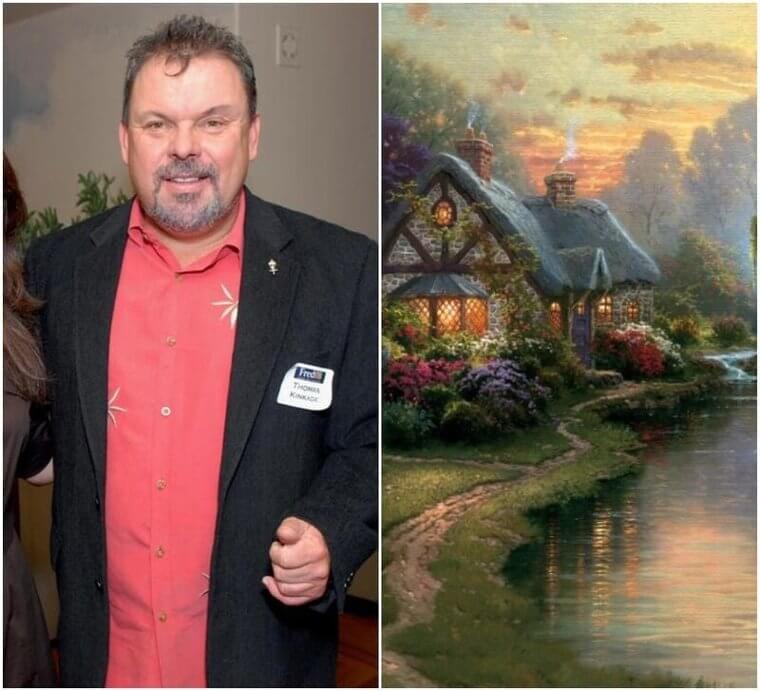 Amy Pinto had notes written by Kinkade stating that he was leaving his mansion to her, along with $10 million in order to set up a museum of his works. His ex-wife wasn't happy with this, but the two women managed to sort out their differences by the end of 2012, coming to an agreement.
Nelson Mandela - A Presidential Will
Nelson Mandela, the ex-president of South Africa, died at the ripe old age of 95. While he was in the hospital still fighting for his life, his children fought a legal battle in court to have the bodies of their siblings exhumed and reburied elsewhere.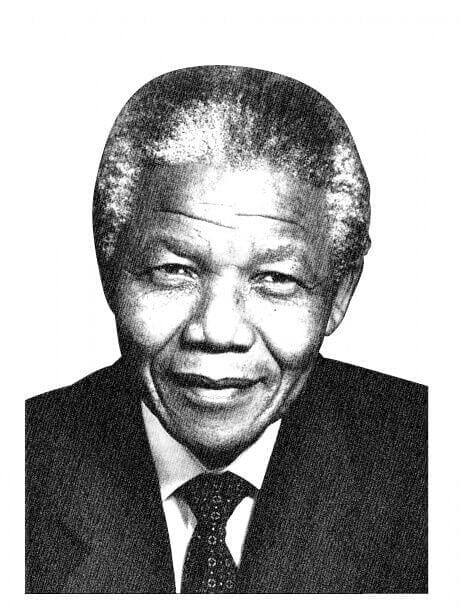 They won, and so the bodies were exhumed. When Mandela actually passed away not long after this, it was found out that he didn't leave a penny of his $3.4 million to his ex-wife, Winnie Mandela. She wanted ownership of Mandela's ancestral home, but unfortunately for her, this was not his final wish.
Sumner Redstone - Family Feuds
Sumner Redstone, media tycoon and founder of Viacom, and his daughter Shari were well known for having very public feuds and claiming they did not want to work together any longer. Sumner wanted his daughter to sell $233 million of her stocks in his company or be removed from his will.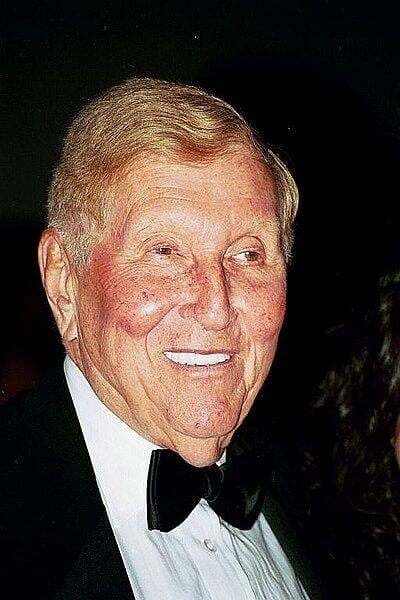 Just two years prior, Redstone's son, Brent, had sued him for favoring his daughter. But when it came out that Brent's shares were bought out for a whopping $1.3 billion, nobody felt too sorry for him. Sumner died in 2020, with debate over his professional succession also strong due to questions of his mental competence in naming his successors.
Jay Pritzker - Fighting For The Family Fortune
Jay Pritzker spent his life building up the Hyatt hotel chain among other things, amassing his fortune. When he died, his estate was worth an incredible $15 billion. When Jay died, the family was supposed to run the business together, but some family members had other plans.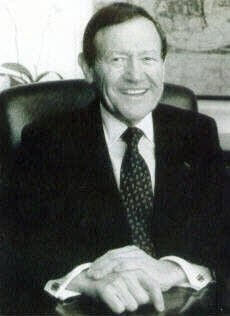 Two of Jay's grandchildren filed a lawsuit against their father, claiming that $1 billion was taken out of their trust funds without their consent. They received $500 million each, and the family sold shares in the business to pay the grandchildren off. It's safe to say that the Hyatt hotel chain is no longer a family-owned business.
Benjamin Franklin - Openly Opinionated Will
Benjamin Franklin was a very outspoken person who wasn't scared to share what was on his mind, no matter the topic. This was ever-so evident in his will. In his will, he left his daughter a picture of the King of France inlaid with diamonds (408 to be exact).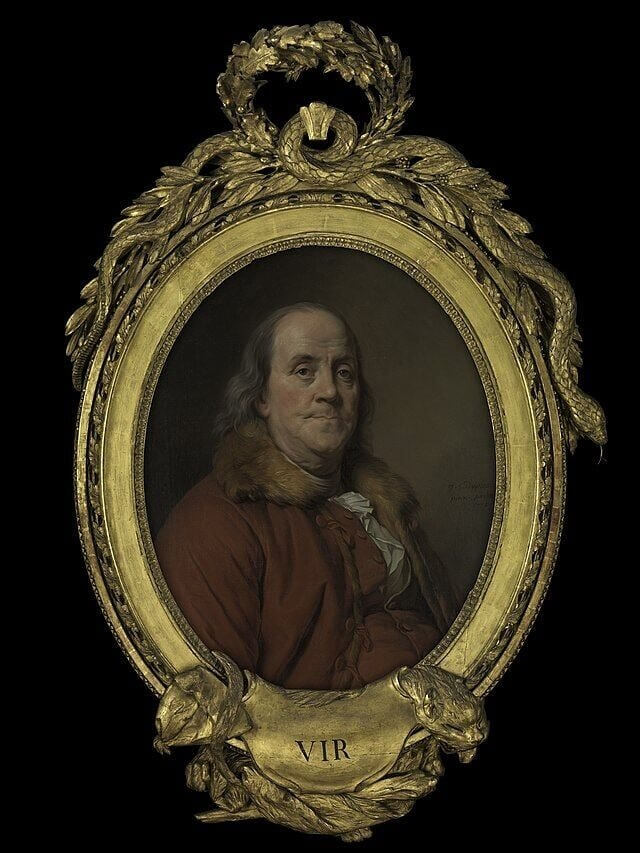 But he had one condition. He didn't want his daughter to fashion any of these diamonds into jewelry to be worn on her body. Why, you may ask? Benjamin Franklin thought that wearing jewels was a useless fashion.
Harry Houdini - An Escape Artist's Will
Being a famous escape artist and all, you can be certain there was some sort of strange request in Harry Houdini's will. Houdini asked that his wife hold a seance for him at least once a year so that he could have the opportunity to keep talking to her.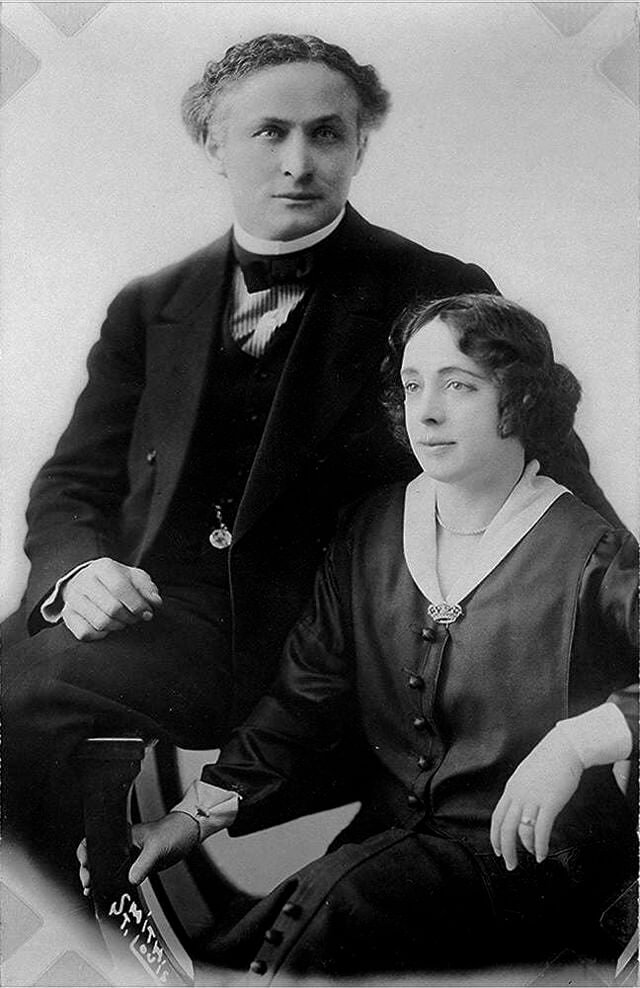 The only problem was, how could she be certain that it was her husband that she was talking to? He thought this plan through well before he died. He created a secret code that they could use to be sure that she had contacted the right spirit. It's just as weird a request as we had imagined!
Michael Jackson - The Last Wishes of The King Of Pop
Michael Jackson made a huge fortune while he was alive, and his music continues to make a large sum of money. But there were some people who were upset by The King of Pop's will - mainly his siblings, who were entirely left out of the will (although this was likely because they made their own fortunes during their lives).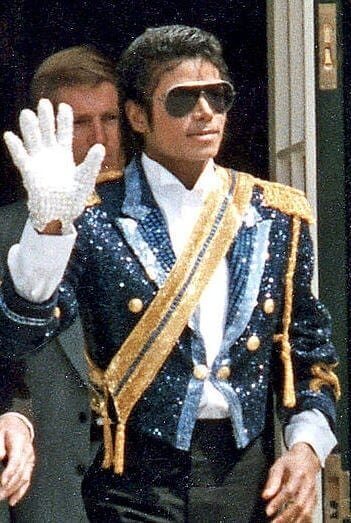 The other dispute was over the custody of his children. Michael asked that his mother look after his three children: Prince, Paris, and Blanket. But the children's grandmother went missing for a few days in 2012, which led to questions about whether she was fit to look after them and an ensuing custody battle. But soon after, she was granted custody once again.
George Washington - A Will That Granted Freedom
As the first president of the United States, George Washington is surely a man to look up to; he proved this with his last will. At the time of his life and death, slavery was the norm, and Washington unfortunately owned a few himself. But what he chose to do with them upon his death was interesting.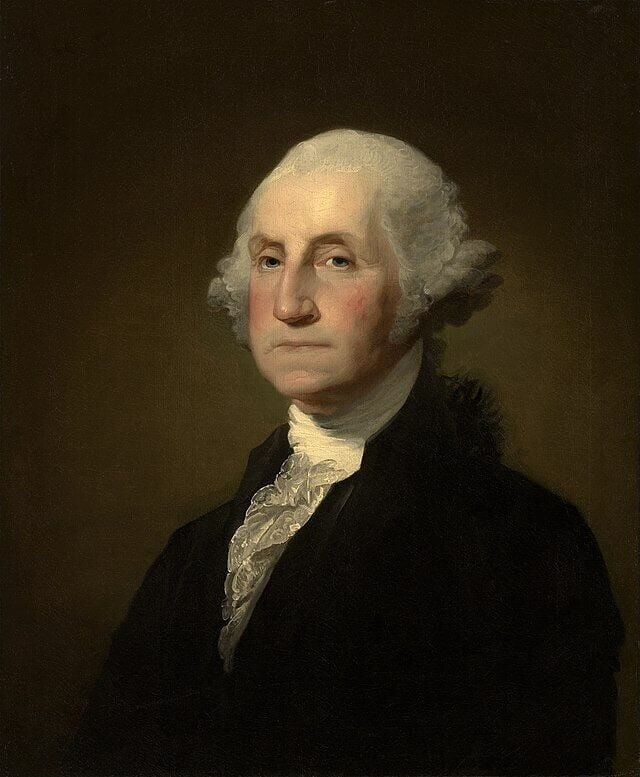 George Washington's will stated that when he died, he wanted his slaves to be set free. He was forward-thinking for the time that he lived in.
​Tupac Shakur - Living a Dangerous Life
Tupac Shakur was a widely successful musical artist who was involved in the arts from a young age, despite his rough upbringing. He had a few brushes with death over the course of his career, having been shot and gotten in numerous fights, but it didn't lead him to write a will.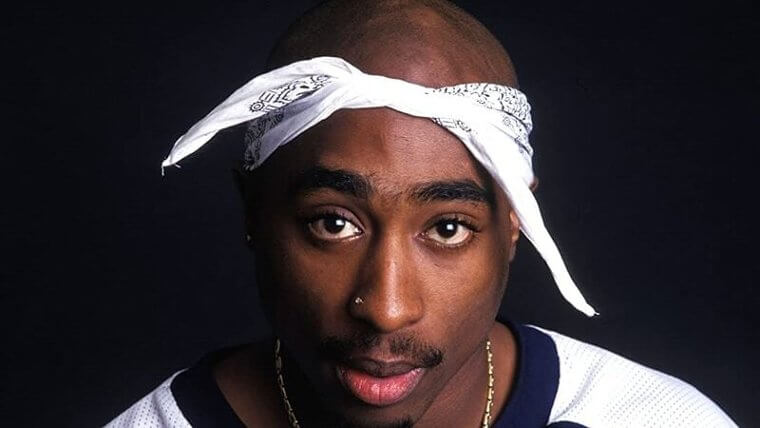 When Tupac died at only 25 of a gunshot wound, he had no will to speak of. His mother looked through his music contracts and took legal action to become the sole owner of his estate. Although he had practically no assets, he did have a good deal of money to his name, amounting to $60 million. Under his mother's direction, his estate has since successfully sued for unpaid royalties and the return of unreleased recordings.