Though these famous entertainers shined on the stage and the silver screen, the lives they led behind closed doors was full of anger, resentment, and betrayal. Sadly, due to their choices and their narcissistic tendencies, their children suffered from neglect, abandonment, and abuse. Don't let those dazzling smiles fool you: we're here to reveal the dark secrets of celebrity parents who should probably have never been allowed to raise children.
Marlon Brando and Anna Kashfi
Though Marlon Brando had numerous partners in his lifetime, his marriage to Anna Kashfi was as volatile as they come. When filing for divorce, their son Christian was the subject of a brutal custody battle which his father eventually won. Because Brando's father had been abusive, the actor felt a great need to protect his son, however, with his successful career he often traveled, leaving Christian to be raised by nannies.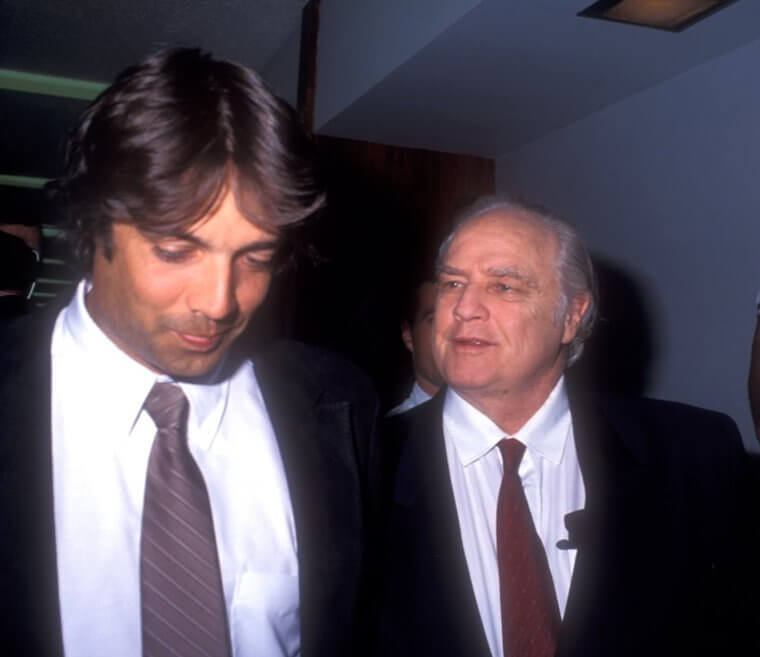 When Anna discovered that Brando was in France filming a movie, she kidnapped her son from school and smuggled him over the Mexican border where she had people waiting to shelter him. Sadly, those people had sinister intentions as they hid the boy away where no one could find him. After hiring private investigators, Brando could only sit and wait. After weeks, Christian was found emaciated and riddled with pneumonia, living in a tent. 
Judy Garland
While beloved actress Judy Garland was considered a legend by her fans, her addiction to pills and her erratic behavior was a nightmare for her daughter Liza Minnelli. As a child, Minnelli was acutely aware of her mother's dependence on pills and would often replace them with sugar as a precautionary measure. Aside from curbing her addiction, Liza also acted as her mother's personal assistant following her from set to set and location to location.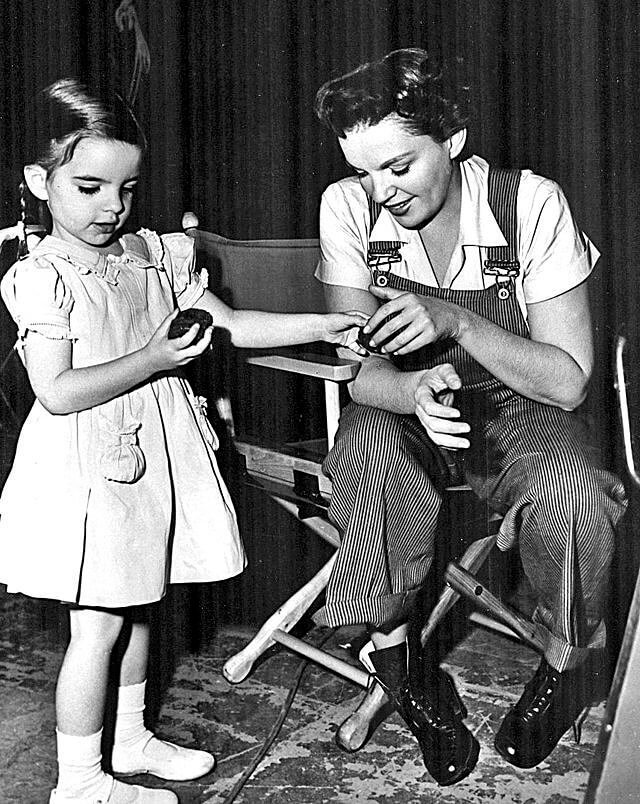 Because she spent so much time watching her mom in the spotlight, Minnelli decided she too wanted to entertain so at age 18, her mother allowed her to perform a song after her set at the Palladium in London. After winning over the audience with a phenomenal performance, Liza was thrilled. Her mom, on the other hand, began looking at her daughter as if she were competition. Her jealousy only escalated from there.
Joe and Katherine Jackson
To their fans, The Jackson 5 seemed cheerful and free-spirited, however, at home, they were stifled and abused. Both Joe and Katherine Jackson were extreme in their parenting style. Katherine was obsessed with making sure her home and her children were clean, often scrubbing the kids down with rubbing alcohol to "purify" them.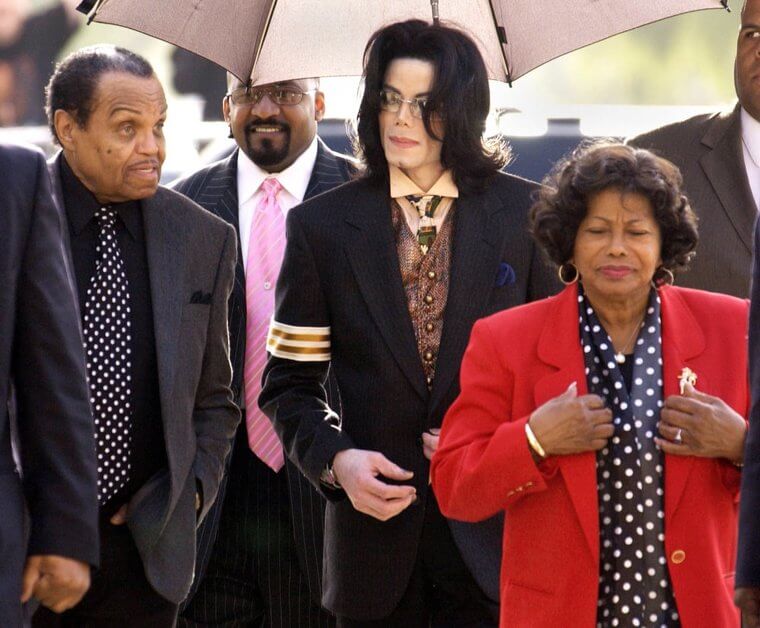 Joe was a strict disciplinarian who used a strap to beat his children when he felt they were out of line. Aside from the physical abuse, Joe was also a big fan of criticizing his kids. When he learned Michael was insecure about the size of his nose, instead of building him up, he gave him the nickname Big Nose. The boys were not allowed to have friends over or go out to play; instead, Joe forced them to practice for a grueling five hours every day after school. 

Brigitte Bardot
Bombshell Brigitte Bardot was only 24 years old when she found out she was pregnant with partner Jacques Charrier. Though she had no desire to become a mother, Jacques convinced her to keep the baby and become his bride. Once their son, Nicolas, was born, things only got worse; their marriage began to crumble and the press went on the attack calling her a bad mother.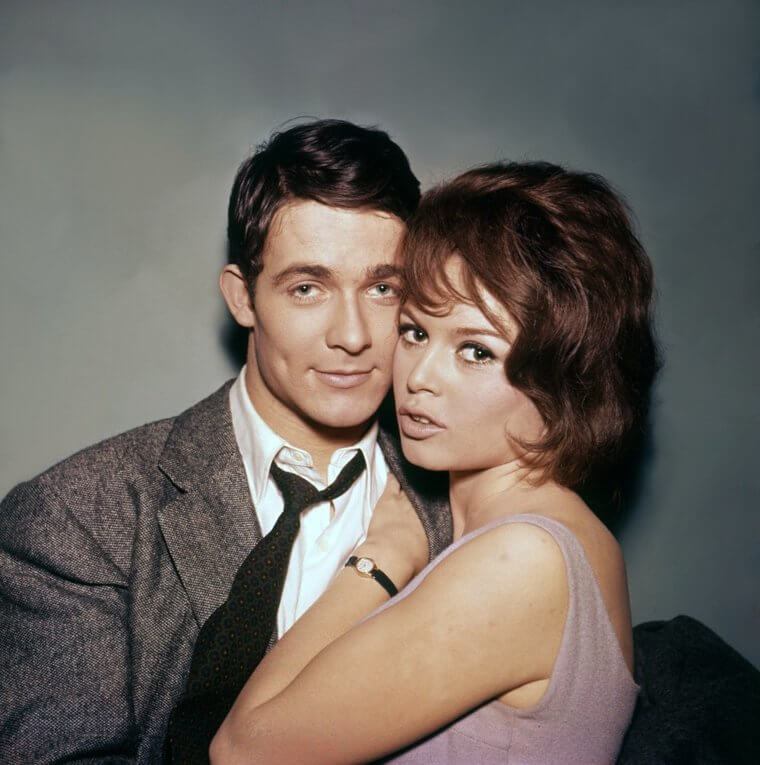 When Jacques was called to army duty for two years in Nice, Bardot was so bitter to be left alone raising their child that she eventually filed for divorce and granted Jacques full custody of Nicolas. As if abandoning her child wasn't hurtful enough, years later she wrote a tell-all autobiography in which she referred to her baby as a "tumor" and detailed her attempts to terminate the pregnancy herself. Bardot made it very clear to the world that her son was never wanted.

Ryan O'Neal and Joanna Moore
Ryan O'Neal and Joanna Moore were only married for four years but in that time they had two children, Tatum and Griffin, who grew up surrounded by drugs and alcohol. Both parents had addictions, and the more drugs they did, the more tempestuous their relationship became. When they finally divorced, Joanna got custody, however, her addictions became so severe that the children were living in squalor and being abused by her lover.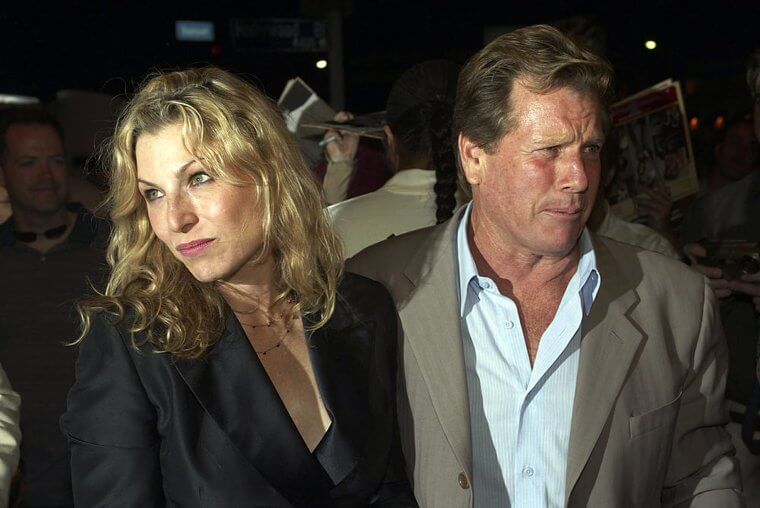 Ryan was no better. Because of his drug habit, he often had sketchy dealers lurking around his property. On one occasion, when a dealer found Tatum home alone, he pinned her down and molested her. When the young girl told her father, he placed the blame on her and continued paying the predator. Distraught and alone, Tatum attempted suicide by cutting her wrists. After her failed attempt, instead of consoling his daughter, he criticized her technique.
Jon Voight
The relationship between Angelina Jolie and her father Jon Voight has been strained since she learned of his infidelity as a child. Voight cut off all communication with his children when he walked out on their mother Marcheline Bertrand in the mid-1970s. In an effort to heal old wounds, Jolie has made attempts to reconnect with her dad but every time she does, he hurts her once again.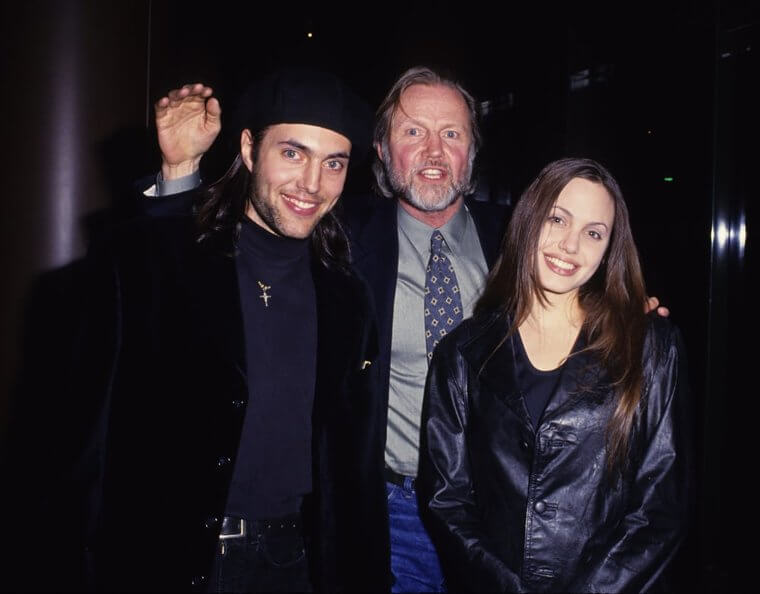 Her father has given interviews where he has criticized her marriages, accused her of having "serious mental problems", and has been critical of her work both on and off the screen. Though they briefly reconnected during the filming of Tomb Raider, Voight ruined things once again when Jolie was leaving for a UN mission. He handed his daughter a letter wherein he viciously attacked her character after verbally telling her, "This is my truth, this is unchanging". 

Lana Turner
Actress Lana Turner and her 14-year-old daughter Cheryl Crane were involved in one of the biggest scandals to hit Hollywood in 1958. Lana's gangster boyfriend Johnny Stompanato was found stabbed to death in the actress's kitchen and her young daughter confessed that she did it. When Cheryl admitted that she had stabbed Johnny because he was attacking her mother, the judge ruled her actions to be justified. Even so, the Hollywood gossip mill suspected there was more to the story.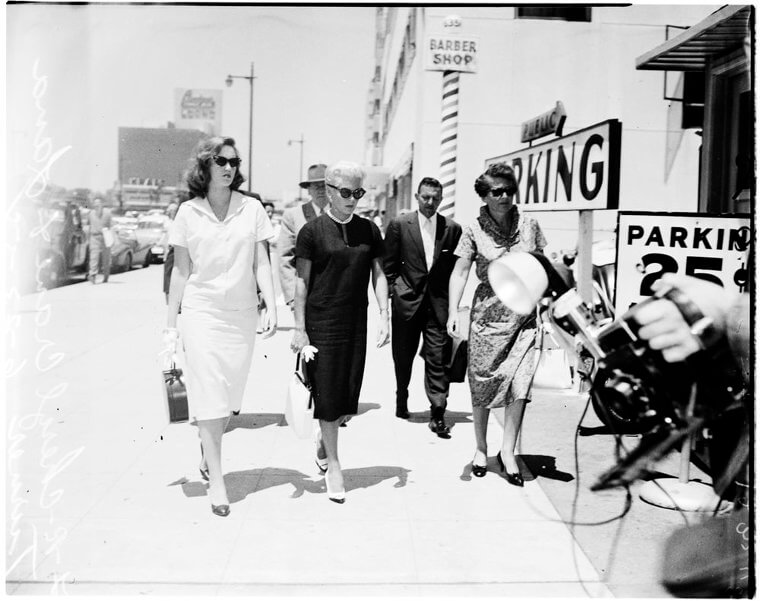 Rumors began to circulate. The most prevalent belief was that Lana had actually done the deed but she had her daughter confess because a child would receive a lighter sentence. Others thought there was something more sinister going on. They believed that Lana had caught Johnny molesting her daughter and murdered him out of rage. No matter the circumstances, Cheryl was traumatized for life.

Henry Fonda
Though he was one of Hollywood's most iconic actors, behind the scenes Henry Fonda could be cold and dismissive with his two children Peter and Jane. Upon his return from service in WWII, his already cold demeanor turned icy and distant. He became very uncomfortable with the expression of emotion, so even the slightest need for comfort from his children would send him into a rage.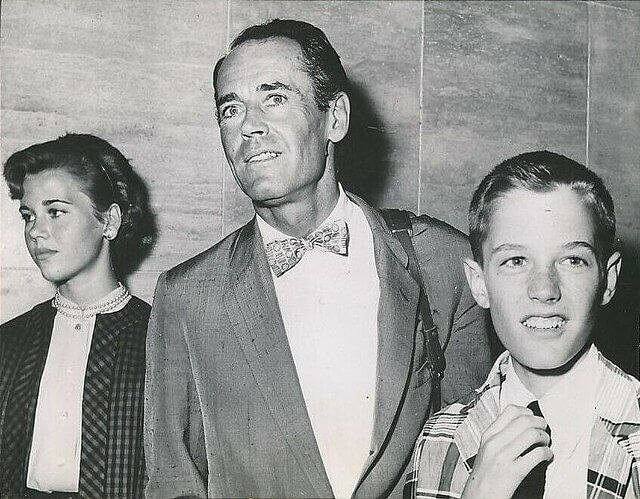 This proved to be problematic when their mother, Frances Seymour, took her own life. Instead of breaking the tragic news to their children, Fonda told them their mother had died from heart failure. In addition to the horrific lie, he forbade his children from attending their mother's funeral and suspended all subscriptions to newspapers and magazines in an attempt to conceal the truth. Despite his efforts, his daughter Jane discovered her mother's tragedy while reading a magazine at school.

Whitney Houston and Bobby Brown
While Whitney Houston and Bobby Brown were thrilled to welcome their daughter Bobbi Kristina to the world in March 1993, their passion for parenting was soon replaced by an addiction to drugs. Because both of her parents were using heavily, Bobbi Kristina became their caretaker at a very young age. An anonymous family member recalled visiting the family and being extremely concerned because of the piles of dirty clothes and dishes strewn about in the room.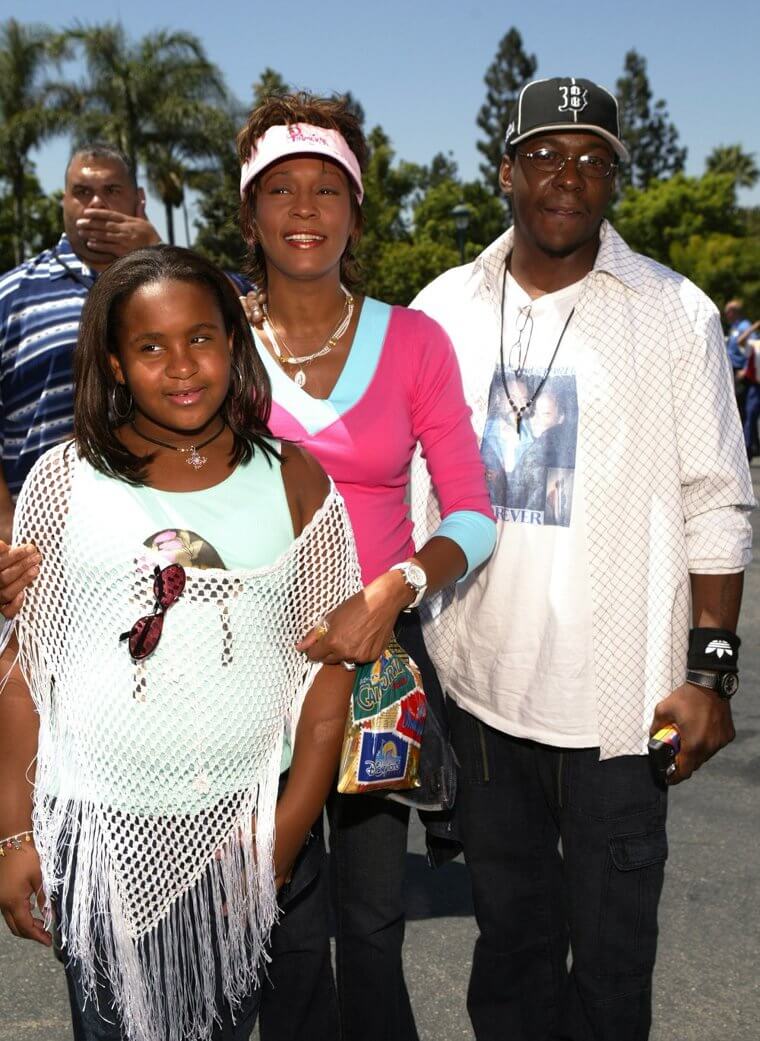 Sadly, Kristina followed in her mom's footsteps after Whitney's death. The tabloids documented her extreme weight loss, substance abuse, and her dysfunctional relationships. Her tragic end was also eerily similar to her mother's. On January 31, 2015, Bobbi Kristina was found floating face down in her bathtub. After spending six months in a medically induced coma, the 22-year-old passed away on July 26, 2015. 

Nina Simone
The High Priestess of Soul thought she had finally found happiness when she met New York detective Andrew Stroud. After a whirlwind romance, the couple tied the knot in 1961 and soon had their first and only child, Lisa Simone Kelly. Once the baby was born, Stroud began to show his true colors: he was angry, unattentive, and abusive, leaving Simone desperately wanting to escape.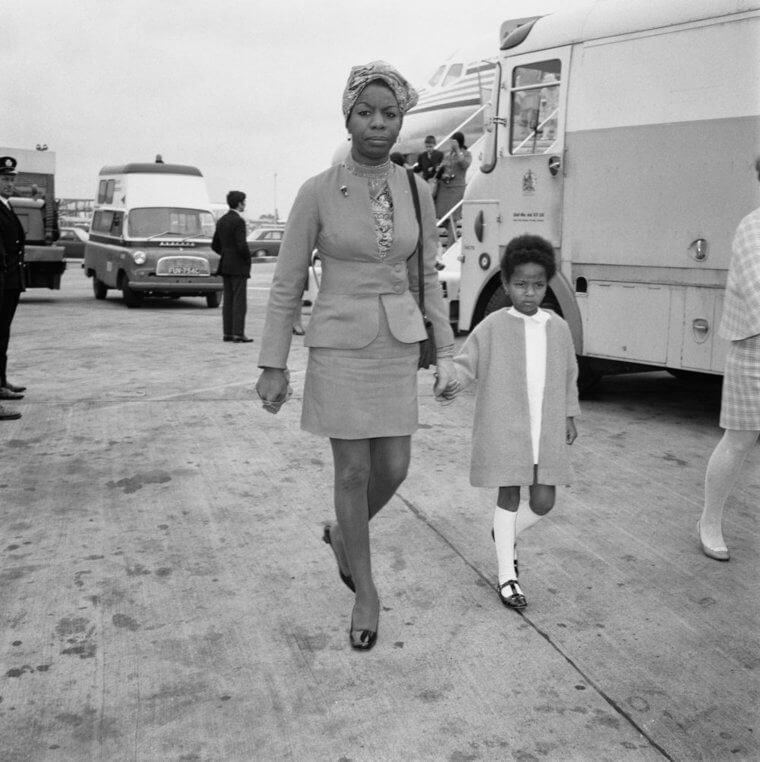 By the early '70s, she did just that, however, young Lisa was not part of the plan. Because she and her life were so unstable, Simone pawned her daughter off on some friends and took off to Liberia via Barbados. When Lisa finally did visit her mother, Simone became more abusive than her partner had been. The beatings were constant, leaving Lisa feeling desperate and suicidal before she was able to flee back to New York.

Shirley MacLaine
When Shirley MacLaine gave birth to her daughter Stephanie Sachiko Parker in 1956, she fell in love instantly. Though it was difficult, the actress was able to balance raising a child and having a career until Sachi was six years old. MacLaine began receiving kidnapping threats and soon realized Hollywood wasn't safe for her daughter so they packed up the family and moved to Japan.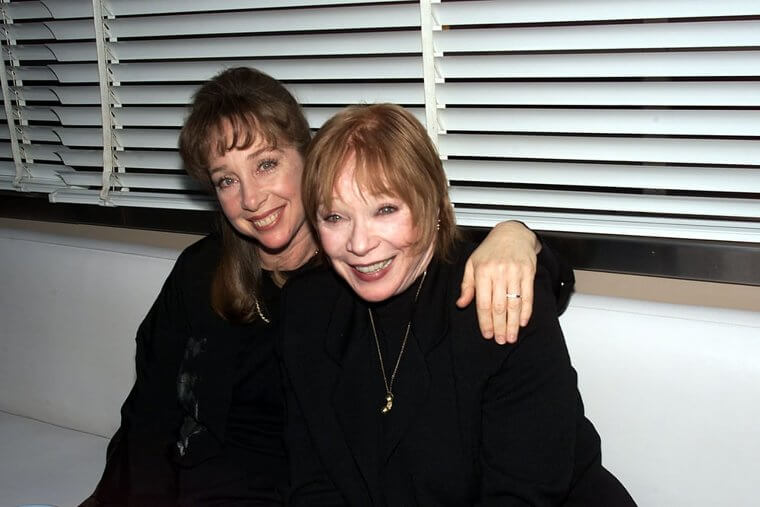 In order to work, MacLaine left her daughter with her father and went back to Hollywood, only to return on Christmas and other holidays. As Sachi got older, she resented her mother's absence more and more, eventually releasing a tell-all book about her mother's negligence and abandonment. She stated that her mother wouldn't help her financially and that she sabotaged her acting career. MacLaine's response to the book? She said it was a "dishonest, opportunistic effort" written by a child she had always loved.

Christopher Plummer
Oddly enough, Christopher Plummer is known best for his role in The Sound of Music where he played the dedicated patriarch of the Von Trapp family. In real life, the actor admits that he was a lousy husband and a lousy father. Plummer married Tammy Grimes in 1956 and a year later they had their daughter Amanda. The parenting red flags started when the expectant father ditched the delivery room while his wife was in labor and went on a bender out on the town.

Plummer was not a hands-on dad, in fact, he rarely saw Amanda after she was born. By 1960, he and Grimes had divorced and Plummer moved his life over the pond. Even so, Amanda went into acting as well and gained worldwide fame in the movie Pulp Fiction. Plummer reconnected with his daughter once she was all grown up. He never had any other children.

Edith Piaf
One of the most celebrated French entertainers of all time, Edith Piaf found out she was pregnant at the age of 16. Though singing was her passion, Piaf reluctantly agreed with her partner Louis Dupont and put her career on hold in order to work in a factory during her pregnancy. At age 17, still a child herself, she gave birth to a daughter named Marcelle.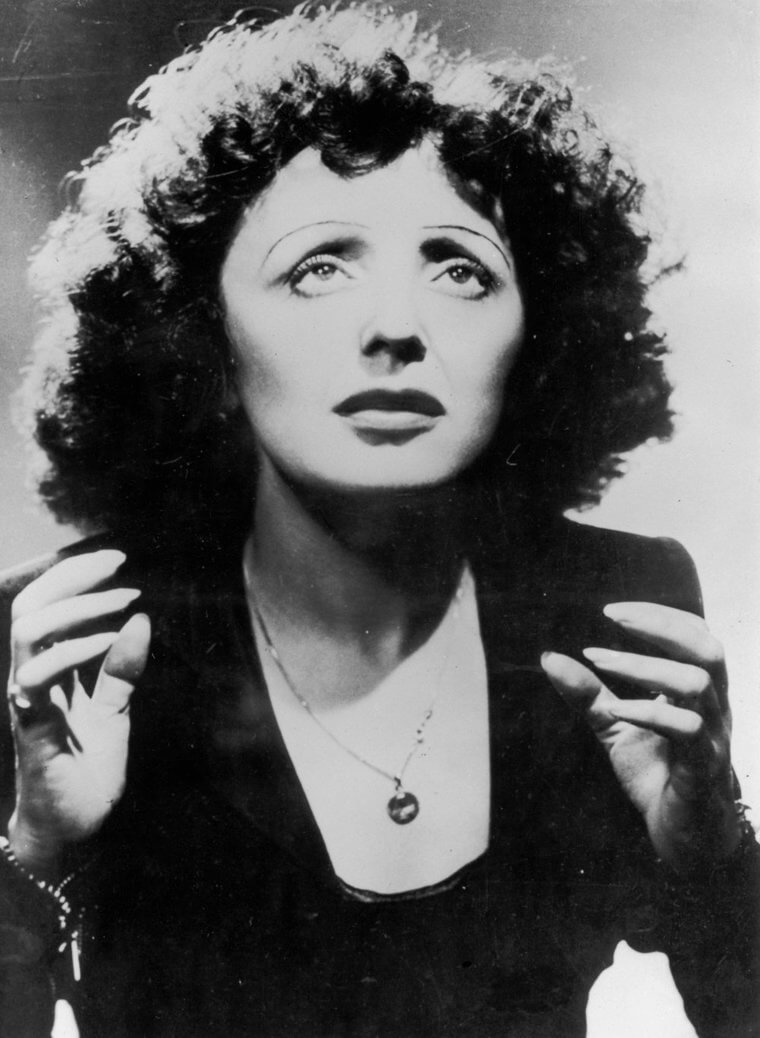 The couple didn't see eye to eye when it came to child-rearing. After a heated argument, Edith took the child and moved into the Hôtel Au Clair de Lune so she could perform in the red light district of Paris. Marcelle was often left alone in the room so that Piaf could enjoy the company of her new friends. Once Dupont learned of his daughter's horrendous circumstances, he rescued her, however, she tragically passed away from meningitis at just two years old.
Kurt Cobain and Courtney Love
Vanity Fair released an article in 1992 revealing scandalous information about rockers Kurt Cobain and Courtney Love. The article stated that both Cobain and Love were actively using drugs while she was pregnant with their daughter Frances Bean. Of course, the tabloids went into a frenzy, claiming that the celebrity couple was unfit to raise a child.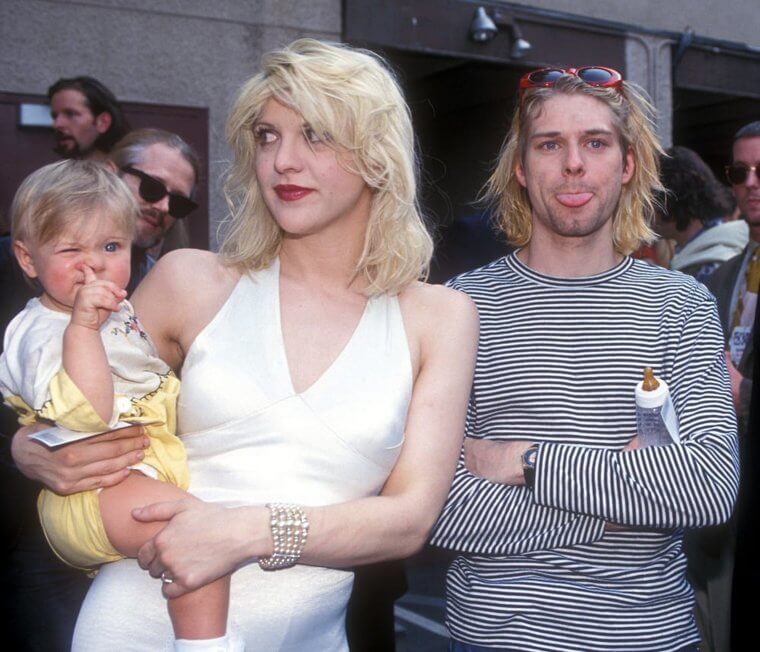 Because of the public exposure and the seriousness of the allegations, child services stepped in and removed Frances from her parent's home for a brief period of time. Since Cobain's death, Love has stated that she believes the article and its aftermath led to her husband's suicide. She also maintains that she never indulged in drugs while pregnant with her daughter.

Alec Baldwin
When celebrity couple Alec Baldwin and Kim Basinger divorced, it was far from amicable, however, the actor believes the contention was mostly due to the attorneys involved. After spending over a million dollars in attorney fees and traveling extensively in attempts to see his daughter Ireland, things came to a head on April 11, 2007.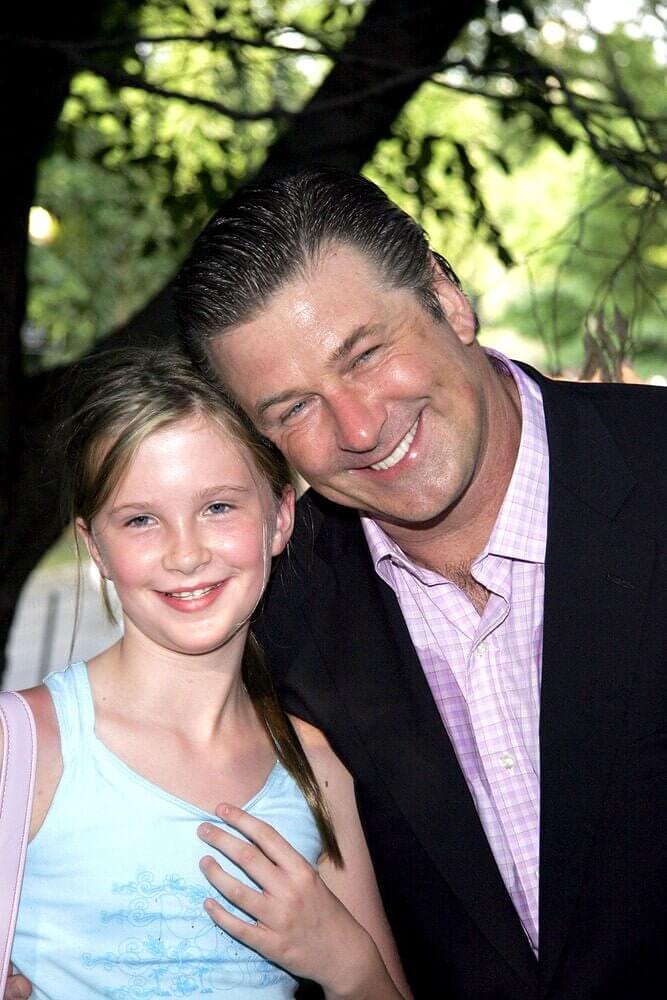 Baldwin became frustrated after his arranged call to his daughter again went unanswered so he left a voicemail calling his 11-year-old a "rude, thoughtless little pig". Somehow, TMZ got a hold of the tape and released it for the world to hear. Baldwin admitted that the backlash was so severe it had him contemplating suicide. He then said, "I spoke to a lot of professionals, who helped me. If I committed suicide, [ex-wife Kim Basinger's side] would have considered that a victory. Destroying me was their avowed goal."
Joan Crawford
Actress Joan Crawford was not able to have children of her own so in 1940 she decided to adopt through a Las Vegas agency. To her fans, she seemed like a loving and nurturing mother, but behind closed doors, she was abusive and cruel. After suffering for years at the hands of her vicious mother, oldest daughter Christina wrote a tell-all book entitled Mommie Dearest just after Crawford died.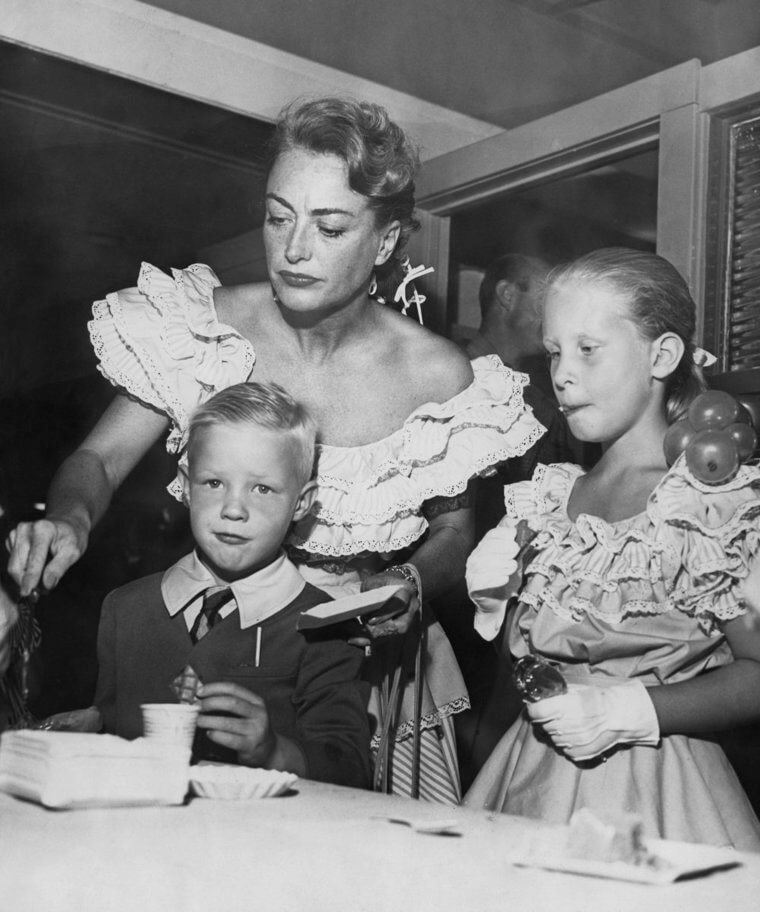 According to her daughter, Crawford's obsession with cleanliness combined with her narcissistic cruelty led to a life full of mental and physical abuse. Wire hangers were a trigger that would compel the actress to wake her children so she could teach them a lesson by beating them. During Christmas, she would lavish the kids with presents in front of the photographers but once they were gone, she would donate them to charity leaving only one per child. 

Gloria Grahame
True to her character in It's a Wonderful Life, Gloria Grahame's life was full of controversy and scandal. While it was common knowledge that her divorce with second husband Nicholas Ray was tempestuous, most people are unaware of the reason for contempt. Though their four-year marriage was volatile, it all came to an end when Ray allegedly found his wife in bed with his 13-year-old son Anthony. Yes, you heard that right.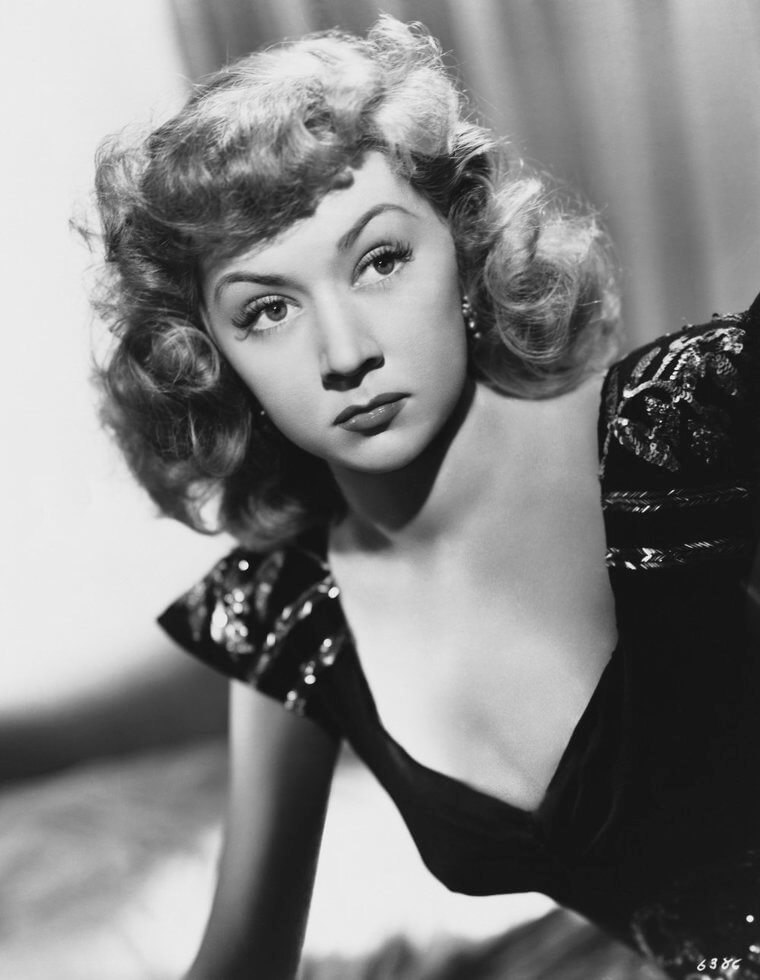 Though she has always denied his accusation, eight years after the alleged incident, Grahame and Anthony reconnected. Within two years, the unconventional couple was married though they kept their relationship a secret. In 1962, their secret was revealed. The press had a field day releasing story after story about their scandalous union. The scrutiny was so intense that Grahame suffered a nervous breakdown and was blacklisted in Hollywood.

Loretta Young and Clark Gable
Loretta Young and Clark Gable were far from a match made in heaven. After meeting on the set of Call of the Wild, the 34-year-old actor forced himself on young Loretta while traveling via train back to Hollywood. Already traumatized, the actress then found out she was pregnant with his baby. As a devout Catholic, Loretta was determined to hide her pregnancy because, in her mind, terminating a pregnancy was a mortal sin.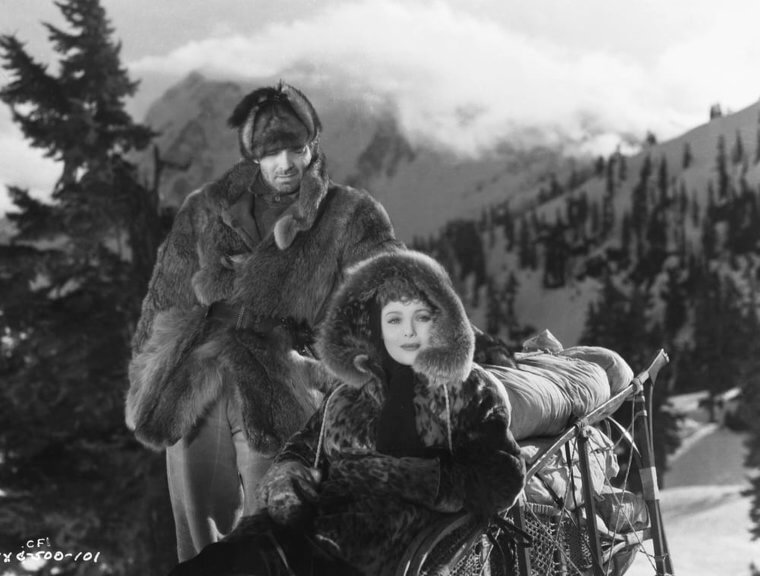 After nine long months, she gave birth to a baby girl who she named Judy after St. Jude, the patron saint of lost causes. Knowing Gable wanted nothing to do with his daughter, Loretta placed Judy in an orphanage and then adopted her 19 months later. While she had successfully avoided a scandal by adopting her biological daughter, Judy ended up being the spitting image of her father, eventually revealing the secret.

Bing Crosby
The jury is still out on whether or not Bing Crosby was a bad parent as there are conflicting reports from two of his sons. After Crosby's death, his son Gary wrote a tell-all book called Going My Own Way which detailed his relationship with his father. The details were not favorable as he alleged his father was distant, abusive, and cruel.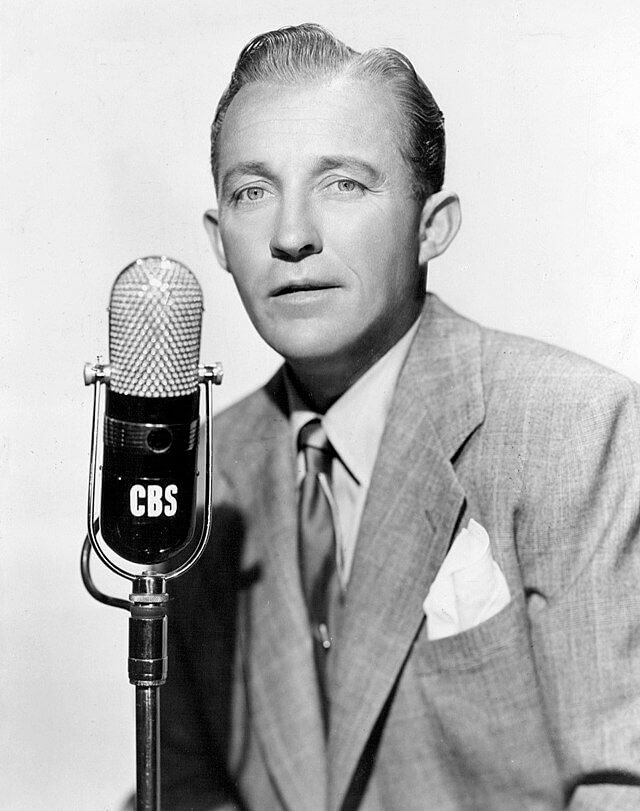 After the release of the book, Phillip defended his father while calling his brother a liar, ugly, greedy, talentless, and money-grubbing. He also said that Gary was a "whining, crybaby, walking around with a two-by-four on his shoulder and just daring people to nudge it off." Sadly, the family never recovered from their rift. Lindsay and Dennis Crosby both took their own lives, Gary died from lung cancer, and Phillip passed away from a heart attack just like his dear old dad.