There's nothing worse than overdoing it when trying to look young again. Less is more, and sometimes people try too hard to look hip and "in style." However, especially as you get older, radical fashion, if done wrong, can come across as gaudy rather than cool. It is best to come to grips with the fact that aging is normal and shouldn't be met with resistance.

Fashion magazines and blogs offer inspiration, but unfortunately these latest styles aren't for everyone and if not tailored to the individual can make you look way older than you really are. Aging is a natural part of life and there's no avoiding it. Have fun, but don't try too hard. If you're not being authentic to yourself, it'll be apparent.

Clothing and makeup are meant to be combined in such a way that your natural beauty is showcased. These things shouldn't be working against you, making you appear overdone and old. To avoid an aged and dowdy look, here are some styles and trends that require caution and others that you should definitely steer clear of at all costs. Check out the list below and see if you're accidentally committing any fashion blunders that are making you look like you're racing to the grave.
Huge Hairdos Are a Big No-No
Some people may claim that volume in hair is a good thing. While they are correct in some regards, too much of a good thing can turn anything into a nightmare. Don't make the mistake of turning your stylish hairstyle into a hot mess. Hairstylists are always met with mature clientele claiming that height in their hair is essential to appear stylish and in vogue. Having huge hairdos is a trend carried over from a bygone era.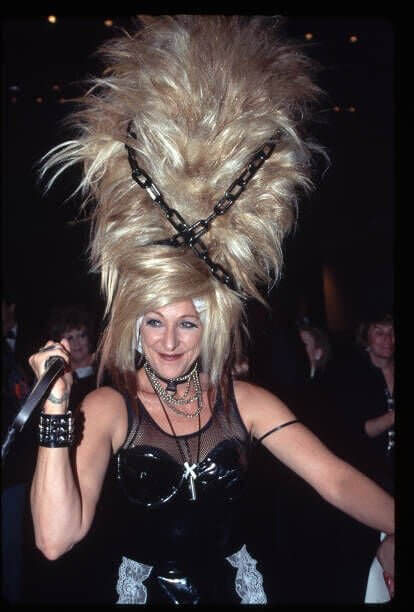 The owner of a New York salon states that having teased-up hair makes anyone look older. Getting that trendy and elegant appearance is doable, but the methods used to get volume are all wrong. Steer clear of overly teasing your hair with too much hairspray. Use volumizing shampoo instead and get rid of that teasing comb.
Just Say No to Jeggings
We're assuming that most women who have jeggings are thinking about how they're multi-purpose. They got a real bang for their buck. Who can argue with the two-for-one benefit of not just having jeans, but also the comfortability and form-fitting feature that come with leggings? Jeggings are comfy, for sure, but we're not here to dispute that.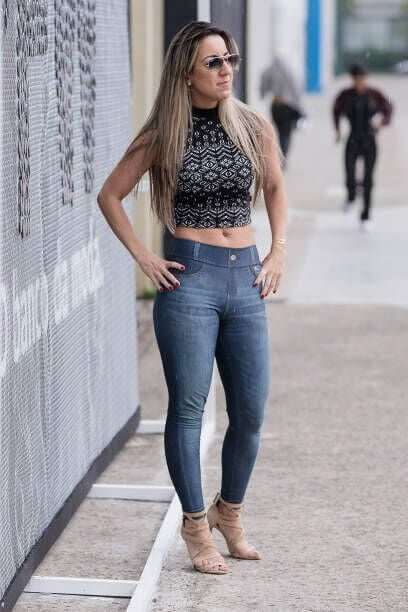 Rather, we'd like to address the hard truth that jeggings are definitely not jeans. Finding the perfect pair of jeans that show off the best aspects of your legs and butt can feel like a dream. Jeggings may seem like a shortcut, but they do the opposite of flattering one's figure. Instead, jeggings highlight everything and don't leave much to the imagination, showing every bump and lump that no doubt comes with aging. Jeggings are quick to lose their shape and aren't the best choice to make yourself appear younger.

Lose the Large Jewelry
Yeah, yeah, we get it. You're trying to make a statement. Look at me! I have large jewelry. Large shiny objects are attention-grabbing, and when we're at the jewelry store, statement necklaces stand out. People want to be noticed, so they think an accessory piece that also speaks volumes will get them noticed. Unfortunately, they'll get noticed for the wrong reasons. People should resist the urge to buy obnoxiously large jewelry.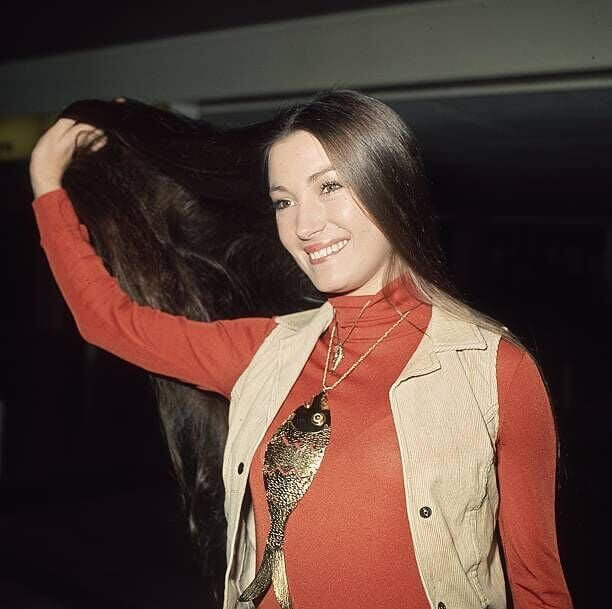 A deceased relative may have handed down an heirloom, and that jewelry makes for a good costume piece, but not something to be taken seriously. Wearing huge jewelry weighs you down and instantly ages you. The best thing to do is to wear simpler, more practical, and modern jewelry that showcases your natural beauty.

Fake Tans Make You Look Fake
Sun is good in moderation and a great source for Vitamin D, but tanning is a different story, and it's a sure-fire way to age your skin. Wrinkles and crow's feet aren't a good look. Sun rays give us an old leathery feeling, especially as we age. Women try and get around the negative aspects of tanning by using fake spray-on tanners.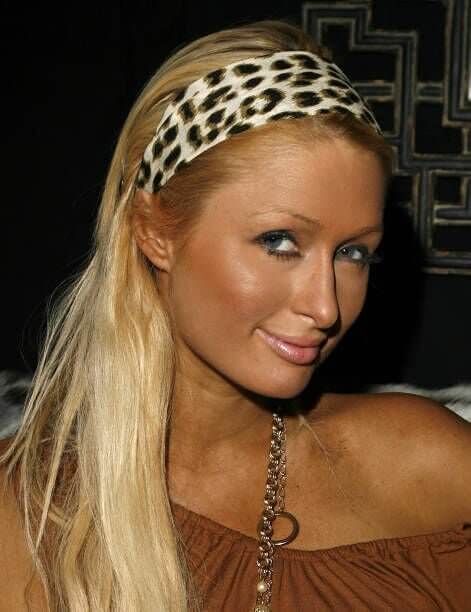 Fake tanners won't permanently ruin someone's skin, but they'll draw attention to imperfections. The unnaturalness of dark shades and the difficulty of matching skin tones can turn you into a cartoon character. Orange is not a flattering color, and if you use a fake tanner, chances are you may resemble an Oompa Loompa. Best to avoid fake tanners all together.

Where Are Your Eyebrows?
In the early 2000s, celebs started over-plucking their eyebrows, turning them into thin, barely noticeable arches. The trend made it appear like one's eyebrows were accidentally singed by flames. This strange eyebrow-raising trend was baffling back then, and we hope that it never comes back.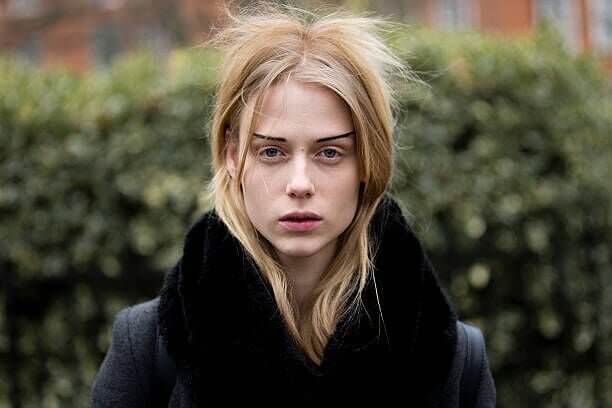 The trend is so out of style that any attempt at bringing it back will automatically make you appear older. A sure-fire way to age you instantly is to have this 20-year-old trend on your face. By having over-plucked eyebrows, you'll look like you've come from a bygone era and look totally out of place.
End the Jersey Dress Trend
We've all got our favorite and most comfortable T-shirt that we love to wear. Jersey dresses are a popular item that can be found in many women's dressers. This full-length shirt-turned-dress makes it easy to look good and feel comfortable, right? Wrong. There are plenty of reasons why the jersey dress trend must end.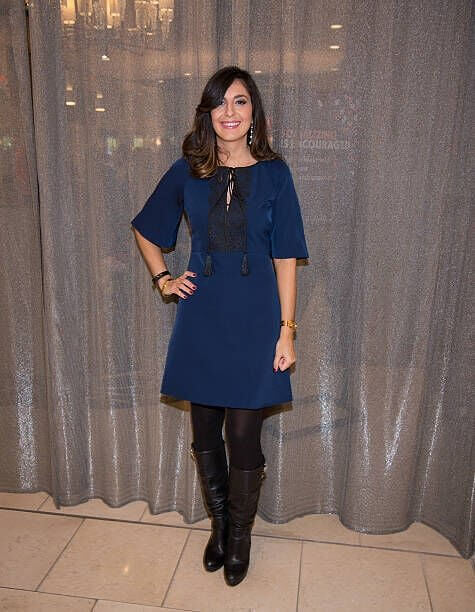 Although jersey dresses feel comfortable, they'll instantly age you. Every imperfection is showcased as the cotton fabric tends to cling and bunch up in all the wrong areas. The jersey dress wrinkles easily, and the quality shouts cheap. If you feel the need to indulge in this trend, stick to a nightgown, and only wear it around the house. Don't get caught wearing a jersey dress out in broad daylight unless you want to look like you've escaped a retirement home.
Too Many Pastels
Pastels have been seen across many catwalks in recent years, especially in designer's spring and summer collections. They can provide a fresh and floaty feel and can also complement multiple skin tones without making you appear pale or washed out. As you age, pastels can work for you, but they're also a trend that can be taken too far.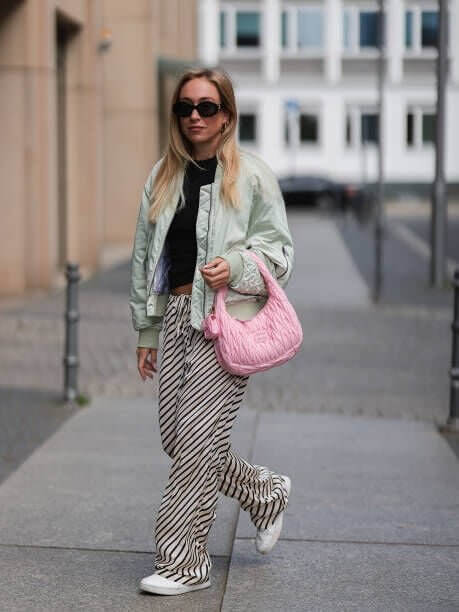 Head-to-toe pastels, especially those in similar but unmatched tones, can create a look that is overly girlish and seems like you're trying to relive your schoolhouse days. This effect can be amplified if the pastels include playful and childish patterns. If you must wear all soft colors, make sure to include cream, beige, or another neutral tone into the mix. To add a sophisticated element to an otherwise mature outfit, a pair of well-tailored dark grey or blue pants can be a quick fix, balancing your color palette perfectly.
Floor-Length Skirts
Adding to this lengthy list of aging trends are floor-length skirts. As women age, longer hemlines seem like a good idea, but having skirts that are too long can age anyone. The length of one's skirt should be taken into careful consideration.

While floor-length skirts do the trick of hiding legs, they also cover a woman's entire figure. A ballooned and non-flattering appearance is achieved. If opting to don a long skirt, make sure to wear a tighter, better fitting top. When you pair a long skirt with a baggy, loose-fitting top, it's easy to cross into the frumpy category.
Ease Up on Powdery Makeup
As mentioned before, when discussing fake tanners, sun damage is inevitable as we age. Skin imperfections are bound to show up as we get older, especially on our face. Some women cake on powdery face makeup to hide these darker spots, but this is working against us. Questions arise as to why someone would feel it necessary to wear so much powdery makeup.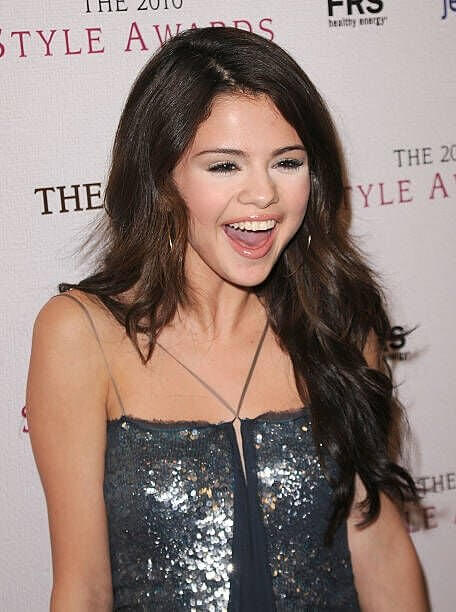 The aim of covering up has the opposite effect and instead draws attention to yourself and the heaps of makeup used. Young women are guilty of picking up this horrible trend as well. Packing on layers of makeup instantly ages you. A solution is to focus on tinted moisturizers and cream foundations. Conserve the powder and only apply to small areas you deem needed. Don't cover your entire face with powdery makeup.
Lipstick Color Matching Your Clothing
Coordinating colors can be tricky. The mixing and matching of makeup to coordinate with certain shades of lipstick is a good idea, sometimes. Got a boring outfit? Put on a shade of red lipstick that pops. There is a certain line that shouldn't be crossed, though, when it comes to matching your lipstick color with your outfit.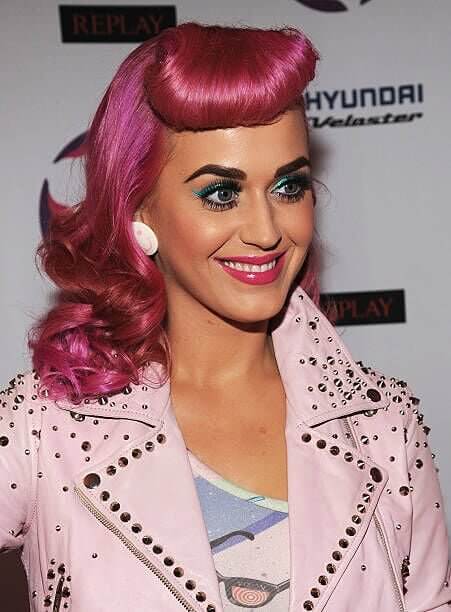 For example, if you've got on a bubblegum pink sweatshirt, it's probably not the best idea to wear the same shade of lipstick. This is what we would call "mom style," and the trend doesn't help one look any younger. If you've got lipstick on that matches your outfit, chances are you've got a pair of mom jeans on, too.
Overly Long Hair
Many women think that having extra-long, flowing hair will make them appear youthful. They believe long hair will grant them the ability to hide. The thought is that long hair can mask any imperfections or insecurities they may have about themselves. The fact is, overly long hair makes women appear much older.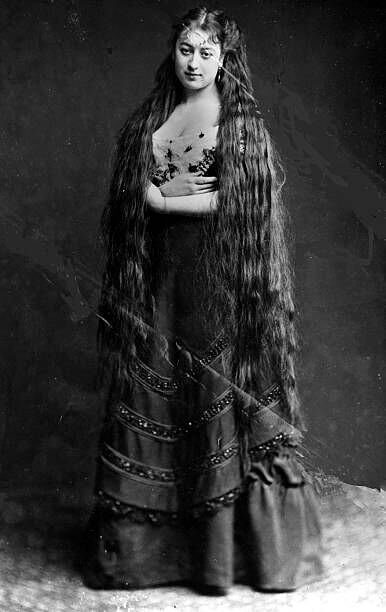 Mitch Stone, a celebrity hairstylist, mentions that hair that is too long always ages a woman. And this isn't just past your shoulders long, but more like crazy cat lady length. "Having hair that goes past your ribs is deemed cat lady long," Stone says. Many stylists say that women should be going for a bit of a longer bob kind of hairstyle that doesn't age them quite so much. Having super long hair will quickly age and weigh you down.
Get Rid of Shoulder Pads
If you're heading to an '80s-themed costume party, then throw on a pair of shoulder pads. Otherwise, there is no reason they should be worn. Period. Adding shoulder pads to any outfit is a definite no-no and will scream old.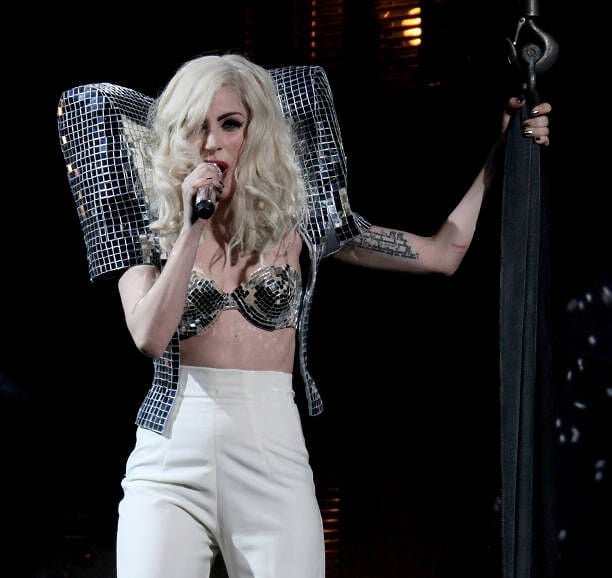 If you are going for a boxy look and want to add a decade onto your age, then by all means, wear shoulder pads. For those that want an alternative solution, go for something that has a more structured look. Cumbersome shoulder pads get in the way, but some suit jackets can have strong shoulders and look chicer, leaving you looking younger.
Coordinated Tracksuits
After being out of the public consciousness for a long time, tracksuits have made a comeback. We get it. They're comfortable and considered as athletic + leisurewear, or "athleisure." You wake up in the morning, and it's easy - just throw on a matching tracksuit. Even though it's in style, it doesn't mean that it belongs in your closet.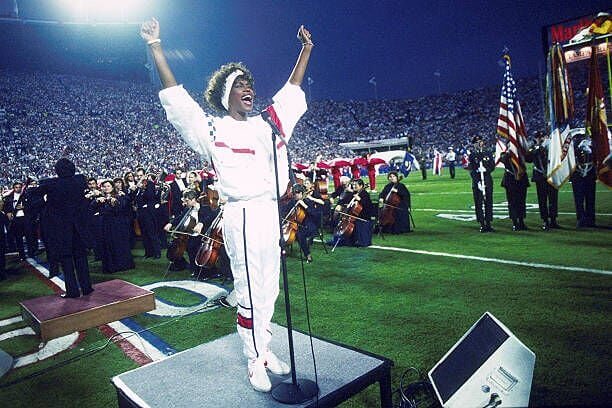 If you're heading to the gym, then alright, we get it. But if not, stay away from a tracksuit. And if one must wear a tracksuit, do not under any circumstances pair it with heels. This look will age you instantly. Choose a piece to wear sparingly with something else or ditch the entire outfit completely.
Where Did Your Neck Go?
Adding makeup, extending hemlines, applying more of anything to cover up imperfections is a typical reaction when we feel self-conscious about our looks. It's perfectly normal to feel like hiding, especially when we age and skin starts to wrinkle and sag. Necks are areas of concern, and many wear turtlenecks to cover up. This may not be for the best, though.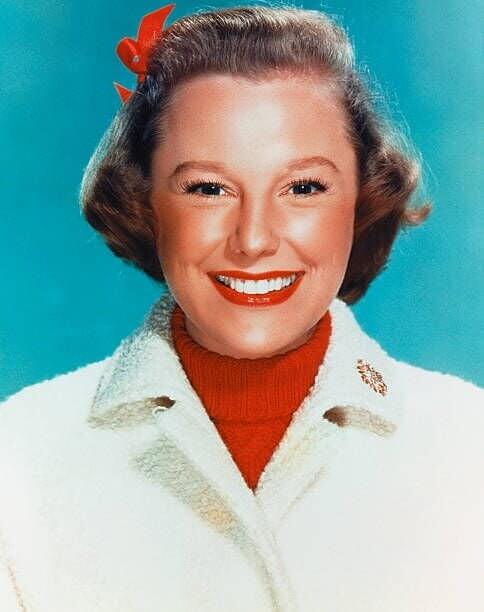 Turtlenecks may cover the skin on our necks, but the fashion choice isn't making anyone look younger. If the turtleneck is too tight, it draws attention. Also, wearing a turtleneck during the wrong season may raise questions as to what is going on under there? The color of the turtleneck may also contrast with the fading tone of one's skin. Best to steer clear of turtlenecks all together.
Not Changing Your Hairstyle for Years
If it's not broken, don't fix it. If your hairstyle is the one and only style you're content with, why mess with perfection? As we get older, though, hairstyles tend to fade and go out of style, and it may be time to update your hairdo to something a bit more aligned with the times.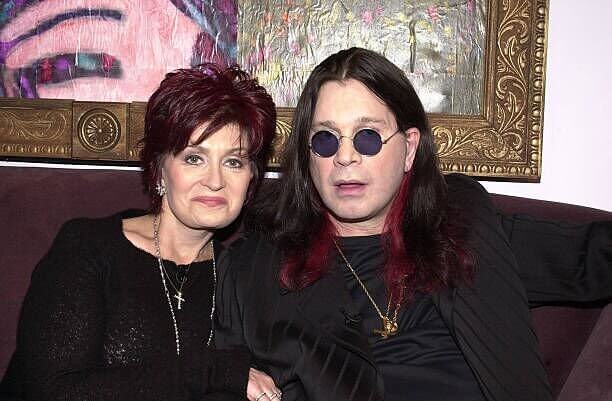 Hair can be a touchy point, and getting a differentl styled haircut may seem radical. It's difficult to say goodbye to a signature hairstyle you've had for years, but like fashion, it's best to switch it up every few years or so. If you're flipping through an old scrapbook or scrolling through photos on your social media and spot the same hairdo from five or ten years ago, it's a sign that it's time for an upgrade.
Dark Lipstick Ages You
Dark lipstick is usually used when we're feeling a bit moody or we're looking to match the colder season. Although this might appear to be in style, it also ages you a bit. When we get older, our lips become pale and thin, so it can seem like a good idea to darken them up.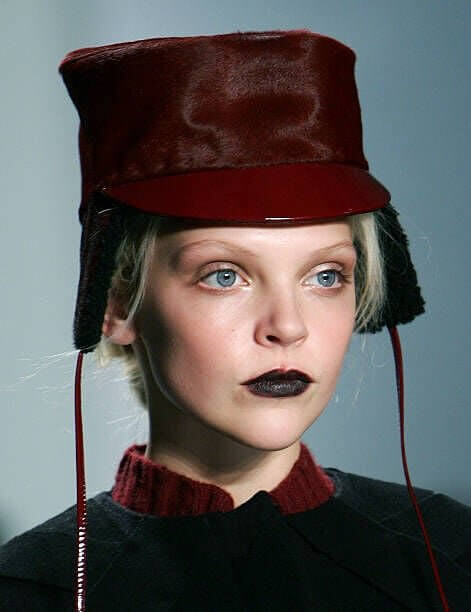 By applying dark lipstick, thinner lips can appear more noticeable. But because our lips dry out more quickly as we age, dark-colored shades can reveal every crack and crevice. Attempting to mask thinning, paling lips by applying dark hues of lipstick emphasizes the signs of aging and should be avoided.
Overly Matching Jewelry
Coco Chanel famously advised women before leaving the house to look in the mirror and remove one item of jewelry. As far as the fashion world goes, we'd say that Coco Chanel knows a thing or two when it comes to jewelry. Wearing too many overly matching accessories ages and weighs one down, much as a huge statement piece does.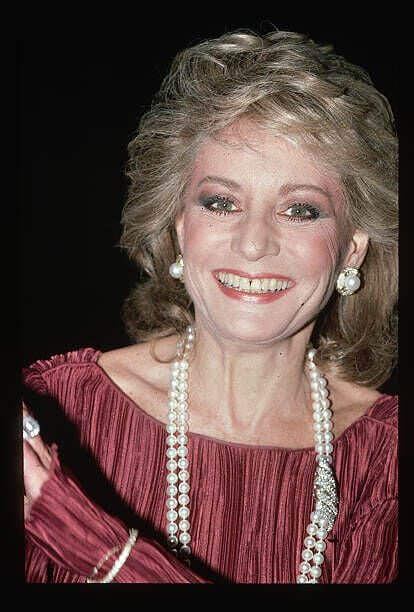 A sure-fire way to add years to your appearance is to deck yourself with matching earrings, bracelets, and that bubble necklace—no need to wear all these pieces at once. Instead, wear them sparingly. Break them up into separate pieces that can be worn with different outfits. Diversify and create better and varied looks.
Leave Out Floral Patterns
It's nice to stop and smell the roses. To admire flowers during a springtime stroll. But when you're out and about shopping for clothes, that's where we recommend the floral fixation stop. Steer clear of floral patterns on outfits as they're outdated and instantly age anyone who wears them.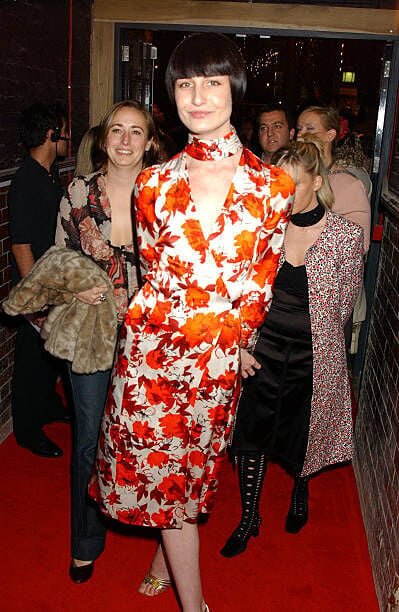 There's a fine line between cute and fun versus loud and gaudy outfits. Smaller flower patterns can pass if you must wear floral clothing, but ultimately, other prints that are larger or feature animal print or polka dots should be avoided. Stick with more geometric and abstract patterns to appear younger.
Poorly Fitting Undergarments
There are a plethora of undergarment options out there, and many of them are specifically designed to handle anything. High-end skin-toned fashion tapes and one-legged stockings are sold by Kim Kardashian. The trend to upgrade and diversify one's undergarment collection has taken off.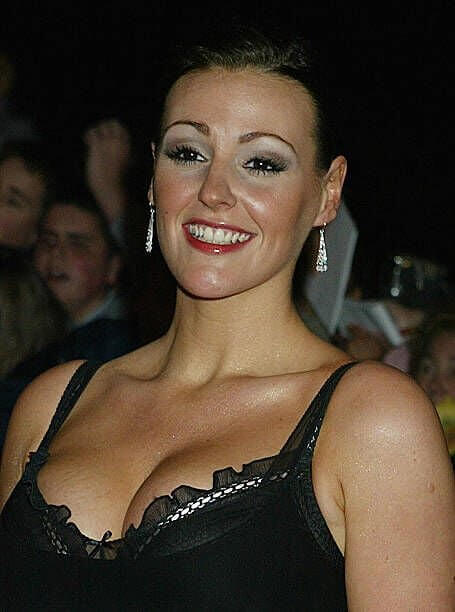 This leaves no excuse for wearing ill-fitting and exposed underwear. Tuck those straps away ASAP. Even if you're wearing nice outfits, those poorly fitting undergarments can still create unattractive lines and stick out. A quick fix is to pop into any lingerie store and get a measurement. Buy undergarments that fit and can be easily and comfortably concealed.
Loose-Fitting Outfits
When people get older, they think that going baggier means they can more easily fit into their clothing. It's loose-fitting, comfortable, and it's considered "in style." But contrary to popular belief, leave that tent-sized dress on the hanger. You'll thank us later.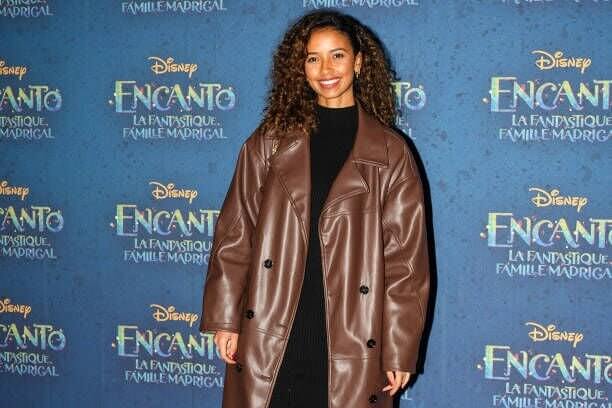 Clothes that are oversized make one look much older, given that it doesn't accentuate any shape. If you're going to wear a baggy article of clothing, pair it with something a bit tighter—a tighter top with loose-fitting pants, or vice versa. Don't go all in and enter loose-fitting sloth-like lazy sweatpants mode. This will definitely make you appear well past your prime.
Give the Cold Shoulder to Long Sleeves
We all have a part of our body that we're self-conscious about, especially as we age. One of the most common problem areas is the arms. The upper arms tend to sag, hang, and flap around with time. As mentioned in previous trends that deal with self-conscious aging issues, the common knee-jerk reaction is to cover up.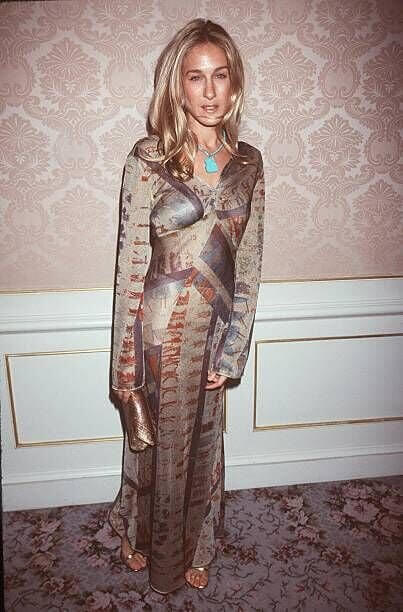 The idea is that long sleeves will hide saggy arms and divert any attention to that part of your body. Wearing long sleeves may achieve the opposite desired outcome, though. On the beach, no one will notice, but if you're sweating through a long sleeve, people will be wondering why. There is a time and place to wear long sleeves, but if you're sticking to exclusively wearing them, you may be drawing more unintended attention to yourself.
Shiny, Tan Tights
A bad pair of tights will surely ruin a decent looking outfit. If you left your house wearing a skirt without a pair of tights, you would have been considered nuts. This was years ago, though, and times are changing. Nowadays, women wear shiny, tan tights as undergarments with the aim of making skin look younger and more natural. Unfortunately, this trend is actually aging people.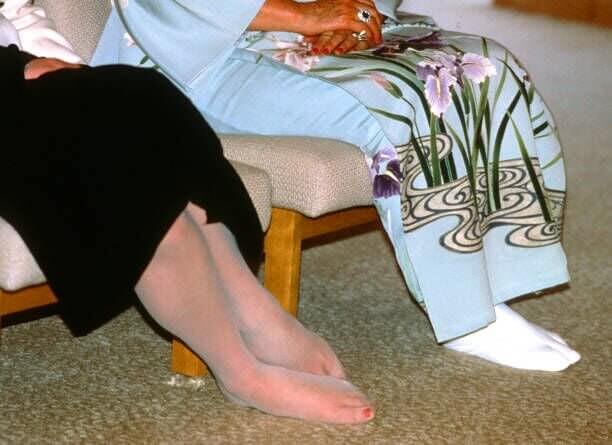 Stylist Roxie Nafousi mentioned to one fashion blog that even though she thinks it's a bit controversial, as tights are a big part of a woman's wardrobe, she thinks they really age someone. This style of wearing tight and tan tights has been out of style for a while, but if one must wear tights, then stick to dark shades like navy blue or black with an opaque style.

Heavy and Dark Eyeliner
Laying on copious amounts of eyeliner, creating a dark and thick outline is definitely a moody look that can age anyone. Dark and heavy eyeliner ages one for a few reasons, so it's best to stick with the motto of less is more. Applying thick eyeliner weighs down anyone's face, even the youngest of makeup wearers.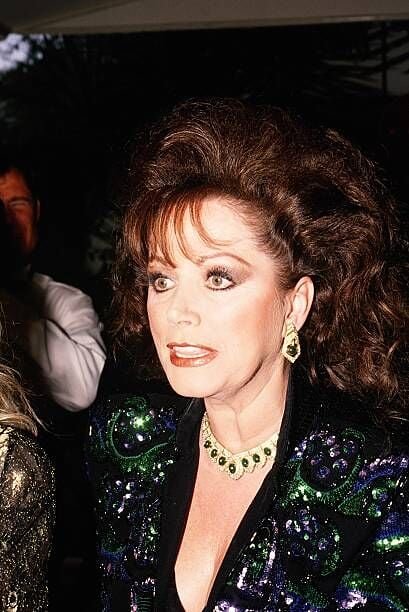 Makeup artists say that it's definitely not a good look to have heavy and dark makeup smudging and running throughout the day. Thick eyeliner easily sticks to crevices, wrinkles, and fine lines. Thick, dark eyeliner is a recipe for disaster, as with all the smudging throughout the day, those issues associated with aging are accentuated, making matters worse.
Grandma Purses
Do not under any circumstances refer to a purse or a handbag as a "pocketbook". The instant those words are uttered, you've entered grandma territory. It could be the most trendy, perfect bag out there, but if it's small and hard and referred to as a pocketbook, then it'll instantly be considered an old woman's accessory.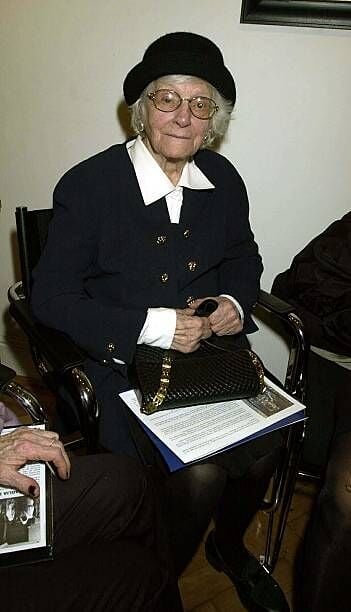 Picking out the right bag is essential, and while it may seem like a good idea to get something compact, structured, and preferably made out of leather, this seemingly chic style veers a bit too close to geriatric territory. It's best to go for a more youthful, relaxed, and slouchier style of bag.

Get Rid of the Brooch
The brooch is an old-fashioned fashion accessory and a subject that needs to be broached. It could be that this eye-catching piece was passed down from generation to generation, or you picked one up while out antiquing, thinking it'd be a good idea to wear. No matter the situation, a brooch should stay well hidden in your jewelry box and out of sight.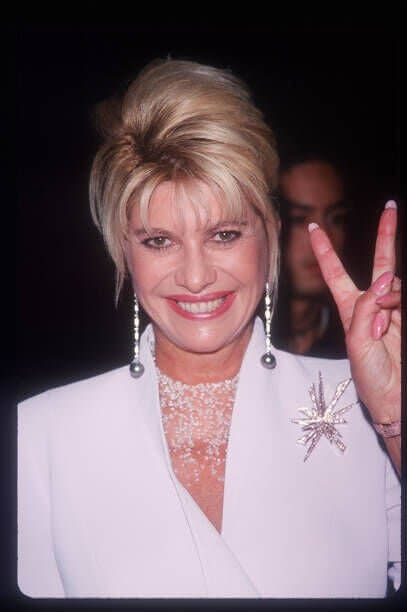 Old, gaudy, and out-of-place are just a few words to describe brooches these days. Long ago, they were considered in style, but that time has passed. Most outfits are quite fine without the excessive shiny object. Brooches should be avoided at all costs.
Capris and High-Water Pants
As people get older, exposing one's legs becomes a self-conscious concern, and shorts can be uncomfortable to wear. As the weather warms up, those same people opt for high-water pants or capris as kind of a middle ground or compromise to exposing their legs even further if they wore shorts.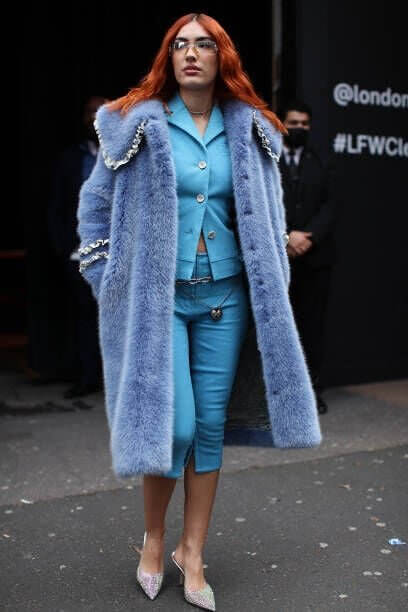 They may not realize it, but capris and high-water pants are a sure-fire way to age yourself. Firstly, they're unflattering and make it look like one's legs are shortened. Secondly, capris make one look heavier and disproportionate. Consider wearing a skirt that stops mid-calf or an airier culotte pant.
Not Wearing Jeans
A good pair of jeans can work wonders and make anyone appear more youthful, but for some reason, women feel that as they get older, wearing jeans isn't acceptable. There is a level of confidence that comes with wearing jeans, and the sentiment has changed over the years, where women think that as they get older, it's also time to ditch the jeans.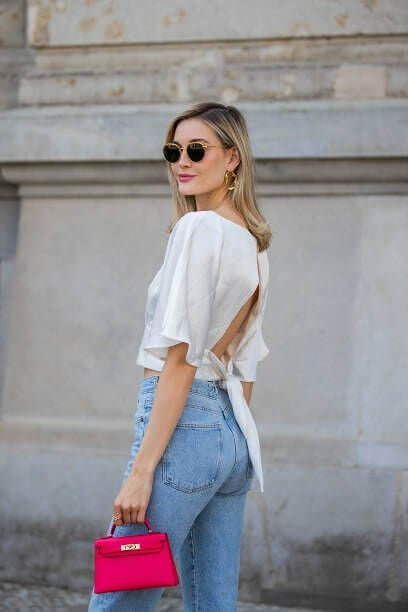 A good pair of jeans suits anyone. Jeans should be the main go-to item in any closet, no matter how old you are. Denim pants can transform any outfit to appear more youthful. If the jeans are flattering, there should be no reason why one should avoid wearing them. We're here to tell you that an excellent pair of jeans should be put to good use and worn as much as you'd like.
Avoid Unbecoming Colors
Matching our skin tone to clothing colors can be a bit tricky as we get older. As we scroll online or walk through clothing stores, picking out the right color can feel like a paradox of choice. Not every color is right for us, and some color schemes are straight-up unattractive when paired with some skin tones.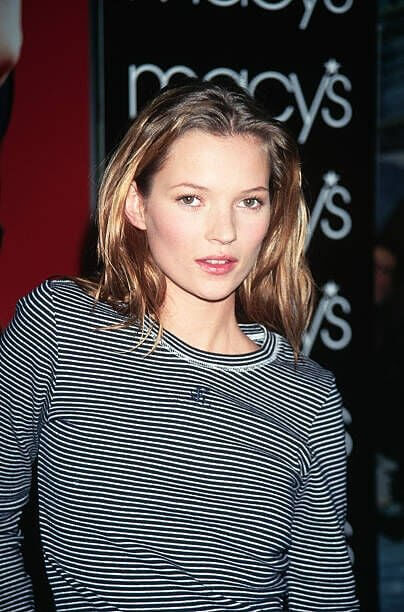 Corals, reds, peaches, golds, and other warmer colors look best with warmer skin tones. If you've got a cooler skin tone, then it's best to stick with greens and blues. A simple trick to figure out what kind of skin tone you have is to keep in mind that warmer tones get a tan, and cooler tones are more likely to get a sunburn.
Ditch Anything Tweed
The fashion police are here. Freeze! Put down the tweed, we repeat, put down the tweed! For anyone aiming to look younger, tweed is the worst choice. It's not a good fabric choice, and the heavy fabric shouts "old."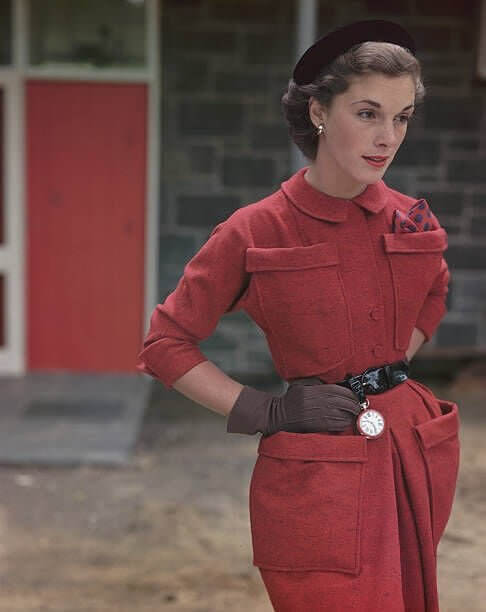 More flattering fabrics for those going for a menswear look are suit fabrics with windowpane or pinstripe patterns. Going this route will offer a flattering and comfortable look compared to stuffy and thick tweed fabric.
Overdoing the Blush
Women have always been trying to get that youthful glow. Using a wee bit of rosy rouge on the apples of cheeks can achieve this. The key is to use blush sparingly; too much, and you're going to achieve a different look that isn't flattering.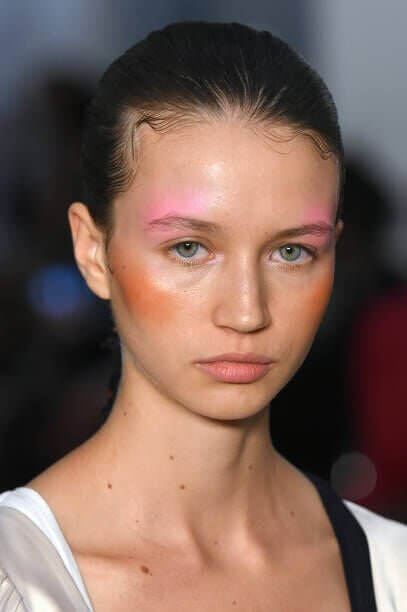 If old is the look you're going for, then, by all means, apply blush liberally. To get that youthful glow, just use enough to see a little bit of color on the cheeks—no need to overdo it and turn your cheeks totally pink. Don't make it so your cheeks look like they're sunburnt. As we have said before: less is more.

Solely Following Trends
Trends lure people in and can seem like a good idea to follow. You're scrolling through social media posts and see everyone wearing popular bike shorts, and you're already imagining yourself wearing them, hopping on the trend train. Even though something is in style, that doesn't automatically make it great for every body type.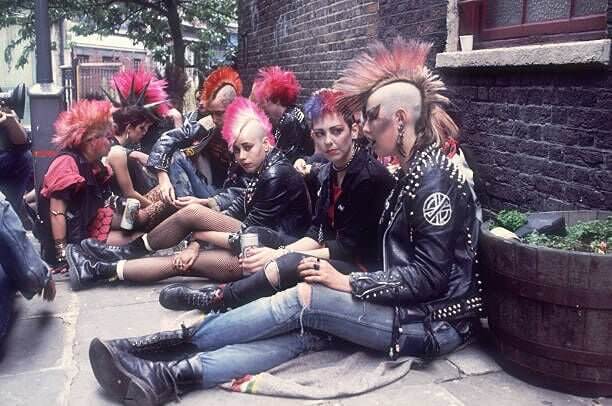 If you're overdoing it by sticking with wearing only trendy clothes, then you appear like a teenager just trying to fit in...or an older person that wears hats backward. Choose trends sparingly that flatter your own personal style instead of just hopping on every latest and greatest fashion fad.
Old Eyewear
The face is the first thing that people see, so it's essential that what we wear on our face suits our style and is at least fashionable within this decade. Eyeglasses, much like clothing, have a certain style that matches the right time and place.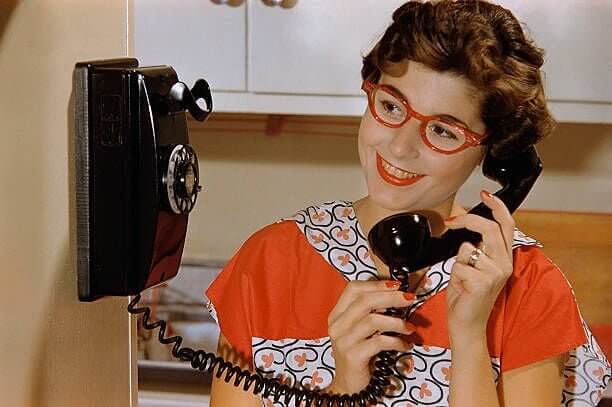 An easy way to age your face is to wear outdated eyewear. There's a simple solution: just update your glasses every now and then, just as you would update your wardrobe. If you've had the same style of glasses for more than a few years, that's probably a sign that it's time for an upgrade.
Any Kind of Cardigan
It's a breezy afternoon, and you feel a bit chilly. Grabbing a cardigan feels like a safe choice. Snuggling up in a cashmere cardigan feels great, right? We hate to break it to you, but there are tons of other options out there that would be a better option, style-wise.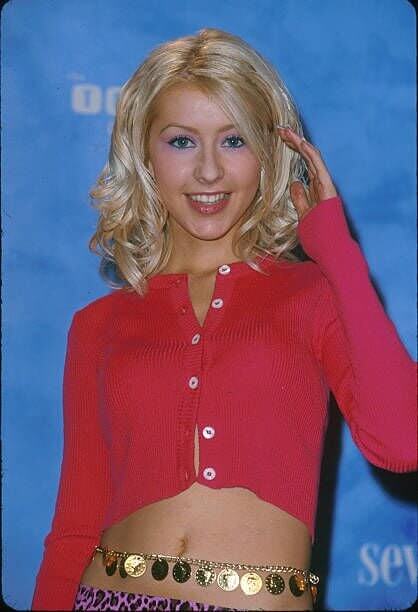 Cardigans, once worn, instantly make you appear like an old person. Wearing a cardigan will give you the old Mr. Rogers look...or it'll look as if you've just wandered out of a retirement community. Either it's the cut, the fit, or the material, but these sweaters just aren't doing anyone any favors. Ditch the cardigan and opt for something like a stylish jacket or a comfortable blazer instead.
Large, Decorative Scarfs
It's the latest style to add a large decorative scarf to an outfit. But if it's not cold out, then take it off! Wearing an attention-grabbing decorative scarf will make you appear much older, especially if it's not even the right season to wear one.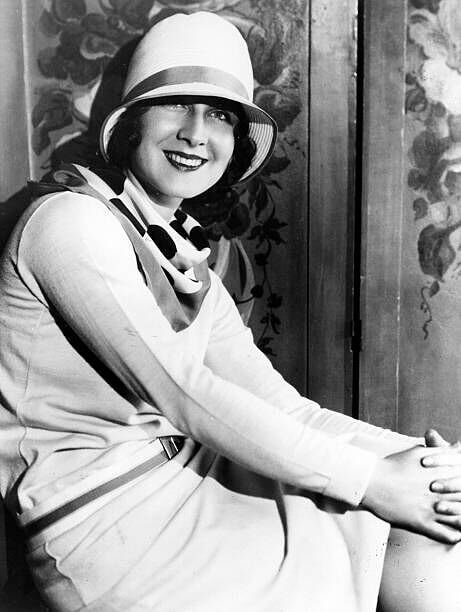 Much like turtlenecks, women use decorative scarfs to cover up their necks and skin. Regardless of the color, shape, or style, a scarf makes one look more covered and older than they really are. Unless it's a cold day out, ditch the scarf and let your neck breathe.
Going Beltless
Showing off one's shape is flattering and stylish, no matter how old you are. There are items of clothing we find that won't show a waistline. It's important to wear a belt and define your waist. Not wearing a belt makes one appear sloppy. Comfort is key, but just throwing on a loose-fitting dress without a belt is unflattering.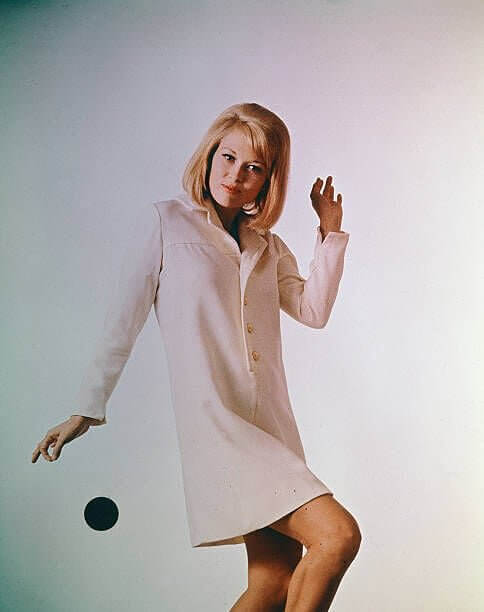 An easy fix is to use a piece of cloth or leather belt to wrap around the waist. Giving some sense of order to a dress that would otherwise just fall straight from armpits to hemlines, belts restore shape and provide a way to show off one's figure.