When it comes to outlaws, there is a notion that men are more capable of atrocious acts than women. While men have generally dominated the world of crime, many women, well-known like Bonnie Parker, and the many unknown gang-involved women are notorious for their involvement in gang-related activity. They prove that women shouldn't just be cast as damsels in distress - they can hold their own as villains too.
Mary Surratt- The First Woman Sentenced To Death
In the mid-1800s, Mary Surratt and her husband ran a tavern that doubled as their home and a Confederate safe house for soldiers. After her husband's passing in 1857, she moved to Washington DC, turning her residence into a boardinghouse. This place became a hub for conspirators like John Wilkes Booth, who was involved in the plotting of Abraham Lincoln's assassination.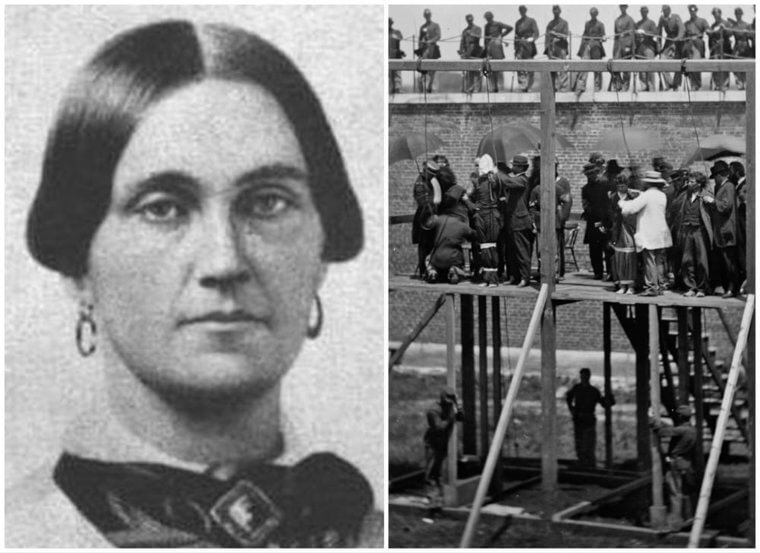 Surratt is believed to have played a pivotal role assassination plot, regularly engaging in conversation with Booth about his plans against Lincoln. She helped hide the murder weapon and other evidence, concealing it all in her old tavern in Maryland. She was the first woman to be sentenced to death in the US after being found guilty of conspiracy in her trial. She was hanged in July 1865.
The Not-So-Innocent Ma Barker
Despite the innocent-sounding name, Ma Barker was a merciless matriarch who proved that crime can be a family affair. Arizona Donnie married George Baker in 1892 when she was just 19 years old, and they had four sons who each became criminals. Their acts escalated from highway robber to murder, and Ma Barker controlled and organized all of her sons' crimes.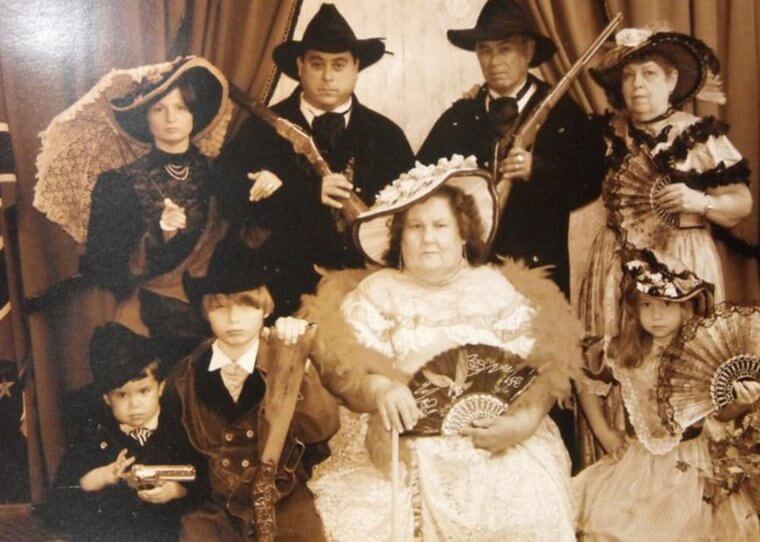 In 1927, their eldest son, Herman, committed suicide to avoid arrest, whilst their other sons were captured and jailed. Fred was killed along with Ma Barker when the FBI stormed their hideout in Florida. Arizona's husband, George, had left her earlier on, but the FBI found he benefitted from his family's death, claiming their assets as next of kin.
Virginia Hill- The Murderous Mistress
Virginia Hill, aka The Flamingo, was the renowned girlfriend of Brooklyn-mobster, Bugsy Siegel. Growing up in poverty-stricken Alabama, her upbringing meant she owned no shoes until 17. She sought fame and fortune, moving to Chicago and working as Al Capone's accountant. Later, in LA, Hill pursued acting...this was where she met Siegel and got involved in a torrid affair.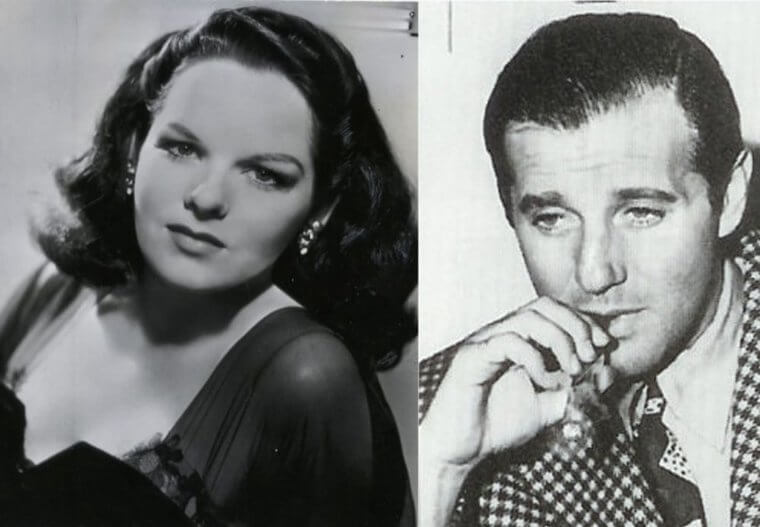 Rumor has it that the Flamingo Las Vegas Resort was named after Hill. Allegedly, she secretly married Siegel in Mexico, who met a tragic end in June 1947- a day when Hill was conveniently out of town. Speculation suggests she might have known about his impending murder, as her unscheduled flight just before his death seemed more than coincidental. In 1966, Hill passed away from a sleeping pill overdose.
Kathryn Kelly
Before marrying Machine Gun Kelly in 1930, Kathryn Throne was already a criminal. Born in 1904, she married at 14, divorced, and remarried after a daughter's birth, but that union was short-lived. Following another divorce, she moved to Texas. The death of her third husband, bootlegger Charlie Thorne, was suspicious—he left a suicide note despite illiteracy. Using her late husband's stolen money, she attracted George Kelly, aka Machine Gun Kelly.
Kelly, a convicted bank robber, continued his heists until 1932, yielding thousand. Amid the Great Depression's cash shortages, he switched to kidnapping, using Kathryn's help in bringing him his machine gun, coining his nickname. After a $200,000 ransom demand and capture, Kathryn's parents were arrested. Despite a lifelong sentence, Kathryn was freed after 25 years due to FBI threats against her lawyers. She lived under an alias in Oklahoma until her 1985 death.
Opal "Mack Truck" Long
Opal Long, also known as Mack Truck, earned her nickname from her large size and stocky build. She was a member of the Dillinger Gang, a group of robbers led by John Dillinger during the era of the American Depression. Opal was the caretaker of the gang, keeping the hideout clean and cooking for them- she considered them her family.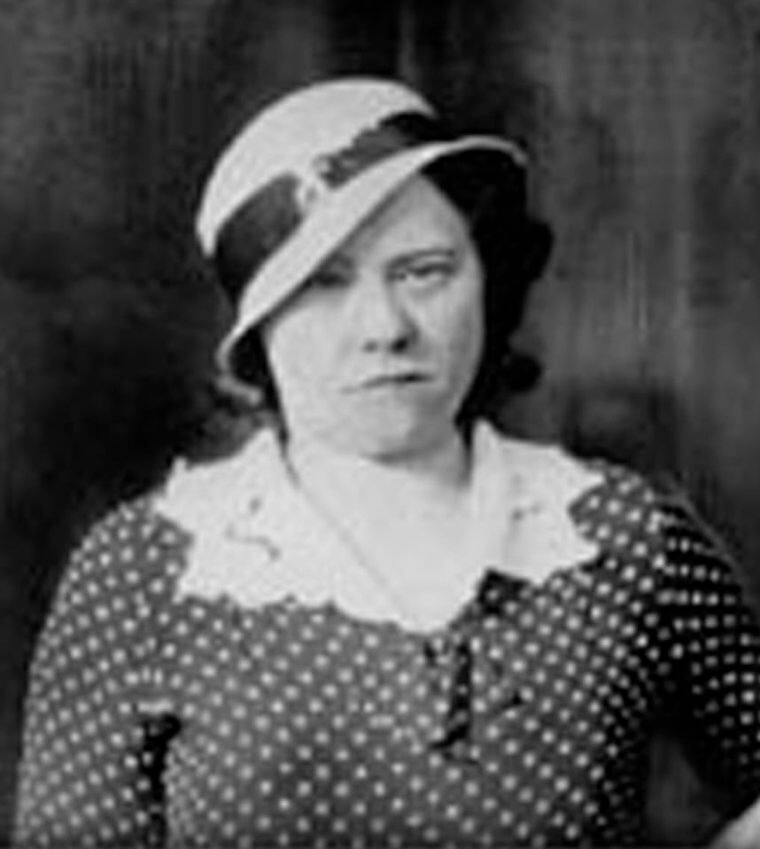 Things got worse when her husband got arrested in January 1934 in Tucson, Arizona. She attacked the police who were trying to cuff her husband and later appealed to Dillinger to provide funds for Clark's case, but he shunned her from the group. Later that summer, Opal too was arrested, but she never ratted out her former gang. 
The Infamous Bonnie Parker
Parker is one half of the famous crime duo, Bonnie and Clyde. She is, without a doubt, one of the most legendary female gangsters in American history, gaining infamy for her bank-robbing escapades with Clyde Chestnut Barrow. During the early 1930s, their activities earned them celebrity status as public enemies.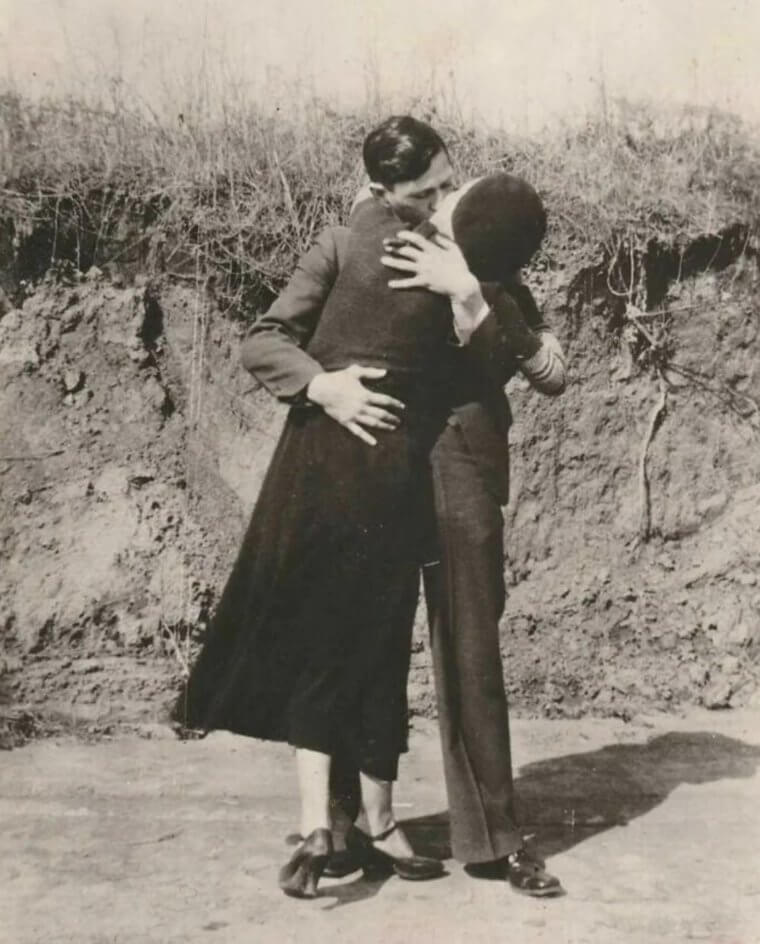 Parker was born on October 1, 1910, in Rowena, Texas. Already outspoken and clever, she met Clyde Barrow in 1930, sparking a romance despite her marriage. Together, they embarked on a crime-filled love affair, robbing and killing around 14 people over two years. Despite the number of people they harmed, their relationship is often romanticized. They died in a police shootout in 1934, at ages 23 and 25. This photo was taken just hours before their death.
The Influential Criminal- Stephanie St. Clair
Stephanie St. Clair, a French-Caribbean immigrant, rose to prominence in early 20th-century New York. Partnering with the "Godfather of Harlem," Bumpy Johnson, she orchestrated criminal enterprises in the neighborhood, including a successful numbers game. Her adept management earned her the moniker "Queenie", whilst her community loyalty earned the title "Madame St. Clair" among Harlem residents.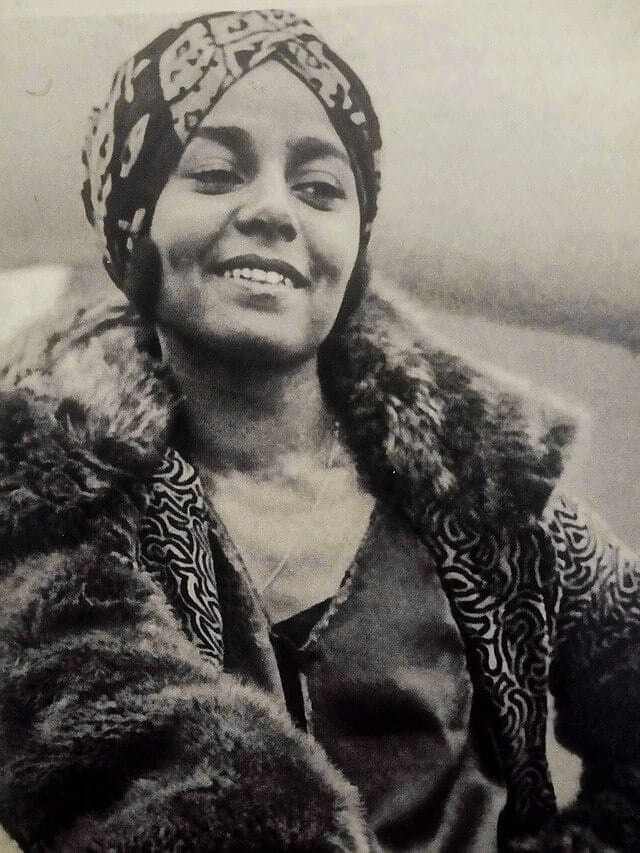 St. Clair was also known for resisting the invasion of the Mafia by always operating independently. A staunch activist for the black community, she educated Harlem inhabitants about their rights and police brutality. She died in 1969 as wealthy, free, and mysterious as ever- her background, motivations, and the intricate details of her criminal operations often eluded public understanding.
Helen Gillis
At just 16, Helen Wawrzyniak married Lester Gillis, later known as Baby Face Nelson, a notorious bank robber in the 1930s. By 20, she had two children with him and was listed as a public enemy, subject to a shoot-to-kill order. Helen often accompanied Lester in his heists, including the Battle of Barrington on November 27, 1934, where a shootout led to the deaths of Nelson and two officers.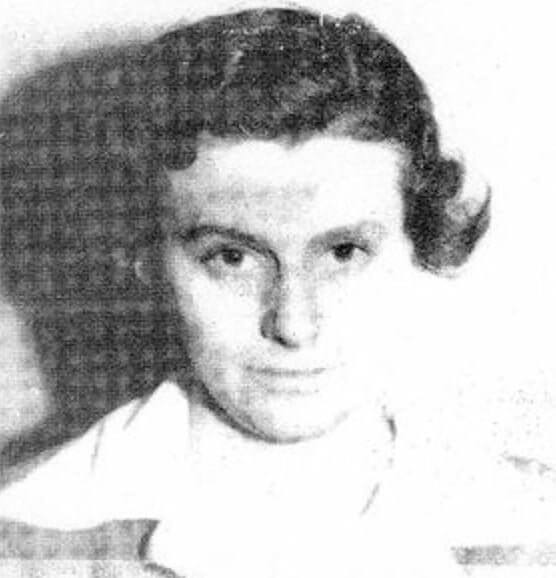 Helen earned a spot on the list of public enemies for sticking with her husband throughout his career of robbery and murder. She testified against Chase, one of Lester's associates, which led to him being given a life sentence. Helen died in 1987 and was buried next to her husband at the St. Joseph Cemetery in Chicago.
Evelyn Frechette
Evelyn Frechette gained notoriety through her connection with John Dillinger. She was born in Wisconsin in September 1907 and had mixed French-Indian heritage and studied in mission and boarding schools. At 18, she relocated to Chicago and married Walter Sparks, who was imprisoned for a post office robbery, receiving a 15-year sentence.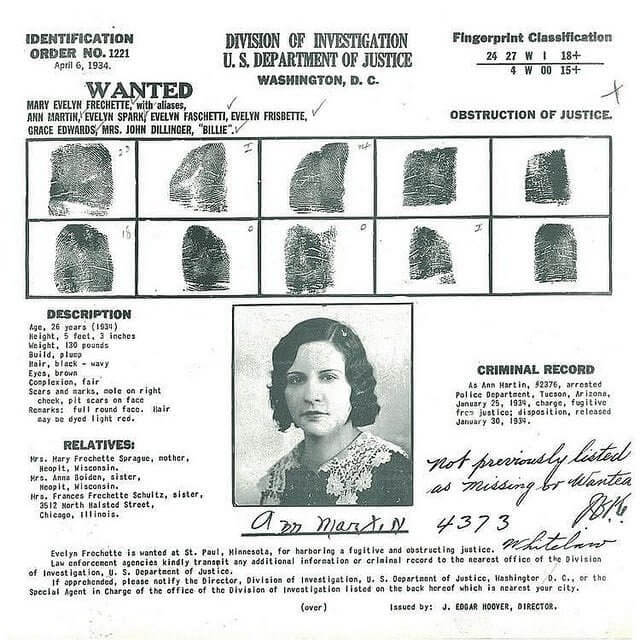 In 1933, Frechette and Dillinger met at a cabaret bar and soon began a relationship. She described Dillinger as kind, respectful, and protective. While not directly involved in his crimes, she sheltered him in her Minnesota apartment, leading to her conviction for harboring a fugitive. She served a two-year prison term and was freed in 1936. She passed away in 1969 from cancer.
Helen Julia Godman
Helen Godman was married to Tell Taylor, a music composer from Chicago from 1907 to 1910. After their divorce, Godman went on a spiral, getting arrested six years after for participating in a blackmail scheme known as the "badger game", which involved blackmailing rich business executive widows. They framed the victim, setting him up in a humiliating and illegal situation after which he was arrested by bogus law enforcement agents.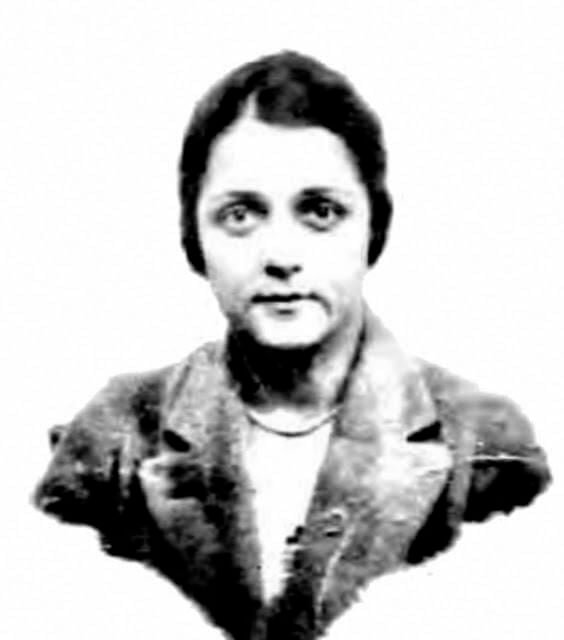 Godman, a woman of great beauty, assumed the role of an unmarried captive in a hotel room, a deception that could have invoked the Mann Act. The plan backfired as their targeted wealthy widower didn't buy into the sham arrest and reported it. Additionally, in 1932, Godman faced conviction for grand larceny. She tried to act as a middlewoman, attempting to handle over $300,000 worth of stolen jewels in New York under the alias Helen Smith.
Patty Hearst
Patty Hearst was a wealthy heiress to the William Randolph Hearst newspaper business. In 1974, she was kidnapped by the Symbionese Liberation Army, a group of leftist radicals who allegedly forced her to join the group in extortion and robbery. Patty, whether coerced or not, eventually renounced her parents and supported the activities of the SLA.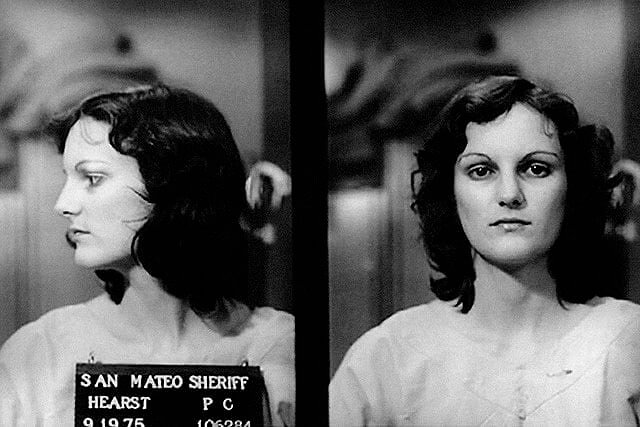 During her trials, the defense claimed that she was brainwashed by the group after being repeatedly humiliated and confined in the closet of their apartment hideout. Regardless of whether this is true or not, she was still imprisoned for her part in the robberies. Patty was eventually released after President Jimmy Carter commuted her sentence in 1979. She also received a Presidential pardon from President Clinton, wiping her record clean.
Pearl Elliott
Pearl Elliot is another notorious woman, but her fame didn't come from being a gun moll or hanger-on. While Elliot did have ties with Harry Pierpont and John Dillinger, she ran a brothel in Kokomo, Indiana. The brothel enjoyed police protection, though Elliot still frequently appeared in the crime section of the local paper. She prioritized safety above all at her brothel and set up a system whereby she would make light patterns in the window if things got out of hand with her clientele.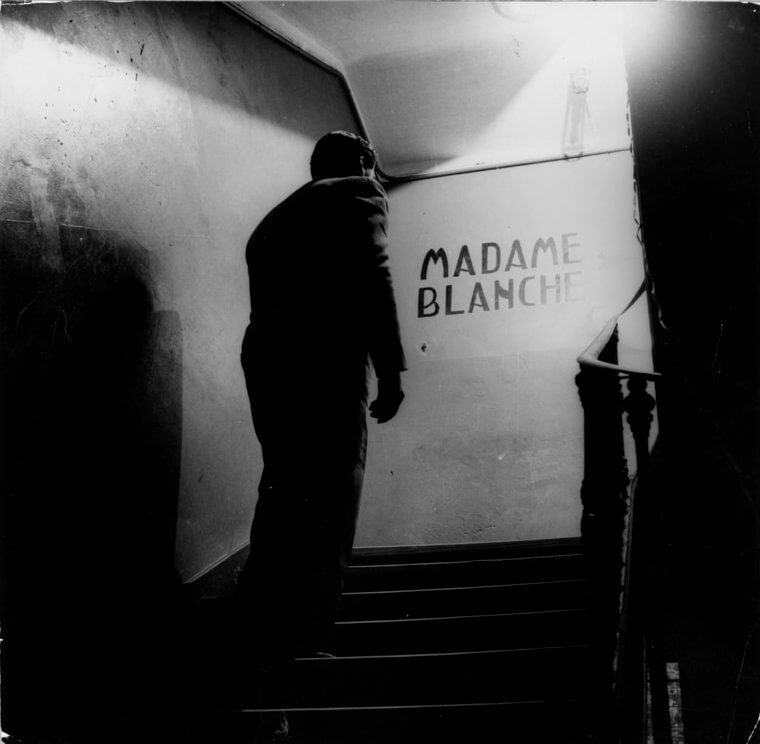 The brothel also served as a hideout for Harry Pierpont and his crew during a bank robbery perpetrated in 1952. Elliot earned a spot on the Public Enemies list of 1933 after assuming the role of Dillinger's treasurer. Despite the shoot to kill order on her, Elliot did not die from gunfire or from rotting in prison. In fact, her illegal operations didn't have anything to do with her death. Instead, she passed away in rather ordinary circumstances thanks to an illness she contracted at the age of 47.
Belle Starr
Belle Starr, also known as Myra Belle Shirley, was an American outlaw who terrorized Texas and the Oklahoma Indian Territory from the 1860s-80s. She was linked to several infamous outlaws during that time, including both Jesse and Frank James. She was also arrested several times, usually as an accessory to the crime rather than a direct participant.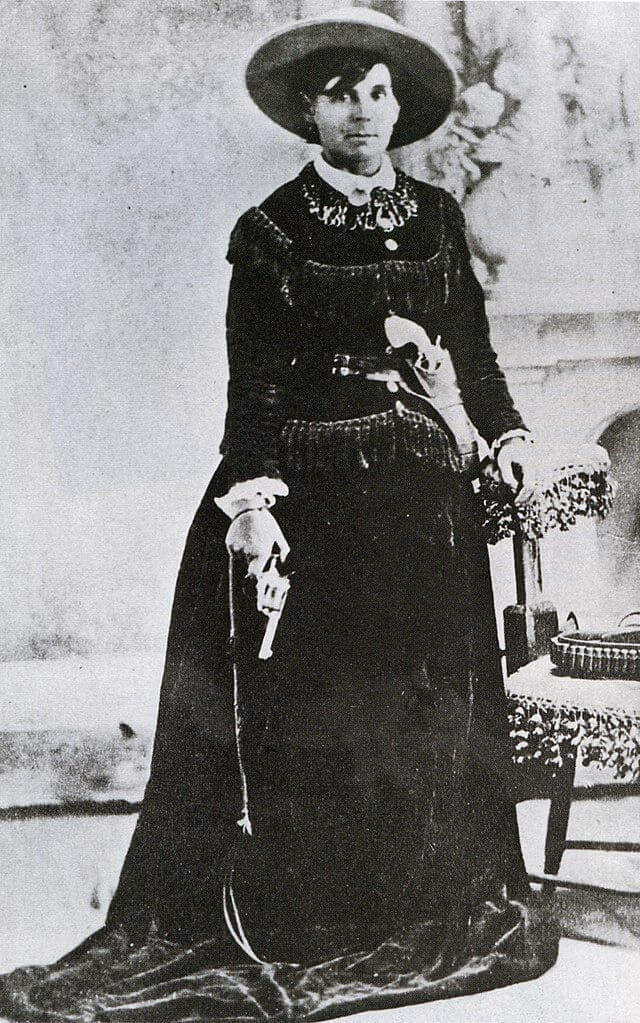 While Belle fancied herself as a bandit queen, recent data dug up by historians suggest that she might have committed far fewer criminal acts than her reputation suggests. She certainly was involved with several bandits during her life. However, most of the crimes were committed by these men with Belle simply along for the ride. She was shot to death in 1889 and the killer was never identified.
Arlyne Brickman
Arlyne Brickman was a renowned informant for the mafia. Born in New York, she grew up idolizing the thrills and beauty that Virginia Hill had to offer. When she was a teenager, she spent most of her time with Italian mobsters, going to mafia nightclubs, and even running drugs. When she was raped at the age of 35, none of her mafia friends raised a finger to help her as she was a woman.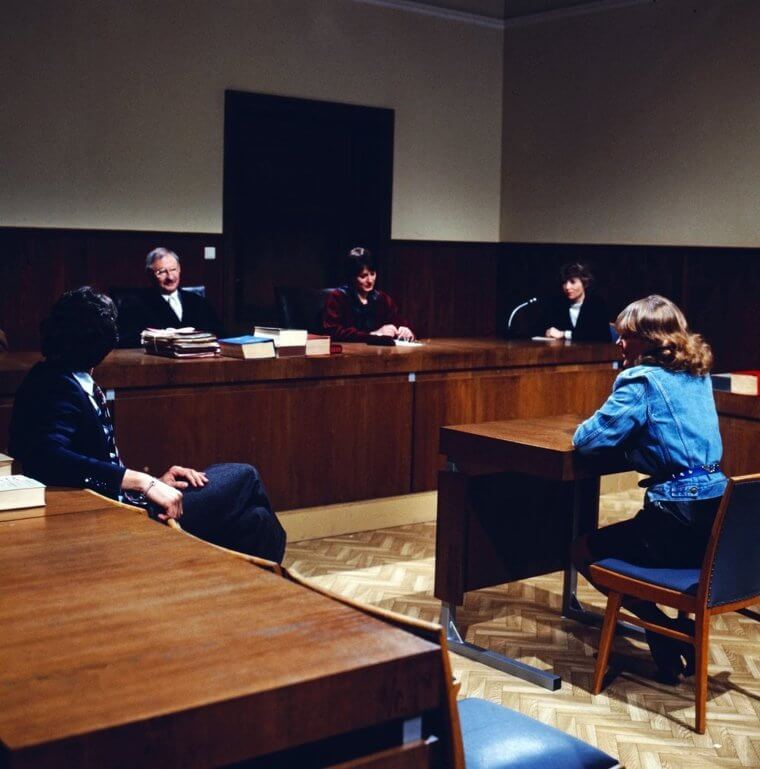 Brickman became increasingly bitter and eventually turned on the mob after a loan shark threatened to hurt her 18-year-old daughter unless she paid off her loan immediately. In return for becoming an informant, the FBI paid off Arlyne's debts and she got off with a plea bargain. Her testimony in 1986 helped in the conviction of Anthony Scarpati and his associates for racketeering.
The Greatest Robberies and Heists of All Time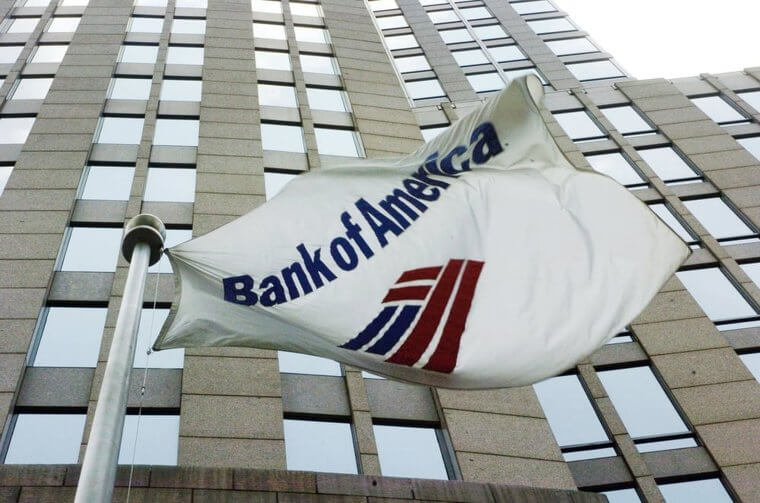 Everybody be cool, this is a robbery! Despite the lawlessness of bank heists, there's a certain romance to someone strolling out of a bank with millions. It's the story of the little man sticking it to The Man - giant, corporate behemoths who make billions. So we're going to rob a few minutes of your valuable time to tell you about the greatest bank heists ever.
The Agricultural Bank of China Heist
Perpetrated by two vault managers employed at the branch, this is the largest bank robbery in China's history and it was half-genius, half-ramblings of a madman. Chinese banker Ren Xiaofeng carried out his crazy scheme to steal 200,000 yuan (c. US$26,000). But his daring plan didn't end there. He spent the money on the lottery, planning to repay the stolen money before anyone noticed the money was missing. And guess what… Ren's crazy idea worked… at first.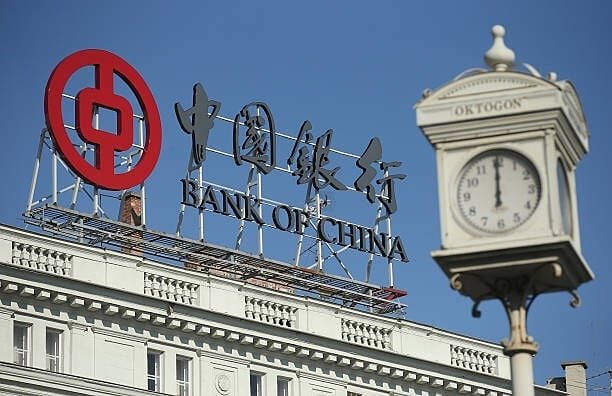 Believe it or not, despite the unfavorable odds, Ren won the lottery and returned the 200,000 yuan to the vault. But then, he got greedy. His next attempts didn't work out and he wasted the 51 million yuan (7 million dollars) he stole on lottery tickets! He was eventually arrested and jailed. 
Millennium Dome Raid
Not every heist goes according to plan, and these would-be robbers were more Keystone Cops than Ocean's Eleven. In 2000, a local London gang planned to ram-raid the De Beers diamond exhibition at the Millennium Dome using a digger. Jewels on display included almost-priceless blue diamonds and the Millennium Star, a flawless 203.04-carat gem, estimated to be valued at $250 million and considered one of the most perfect gems in existence.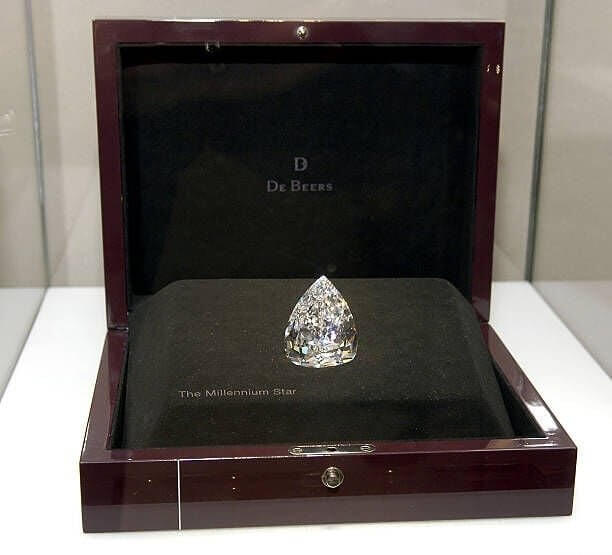 The robbers even planned a massive shootout with police. The problem was, Scotland Yard's finest were already on to them. The Flying Squad pounced on four members of the gang, as they tried to smash their way into the display case and arrested a fifth in a speedboat on the River Thames. If the heist had succeeded, then their haul of $430 million worth of diamonds would have become one of the biggest robberies ever.
The Famous Butch Cassidy Heist of 1889
Another name infamous in folk-lore is Butch Cassidy. He'd already become famous for his run-ins with the law, but on June 24, 1889, perhaps the most famous bank robber of them all made his biggest heist. Butch, Matt Warner, and two of the McCarty brothers hit the San Miguel Valley Bank in Telluride, Colorado, and rode off into the sunset with $21,000. It doesn't sound like much, but that's almost $600,000 in today's money!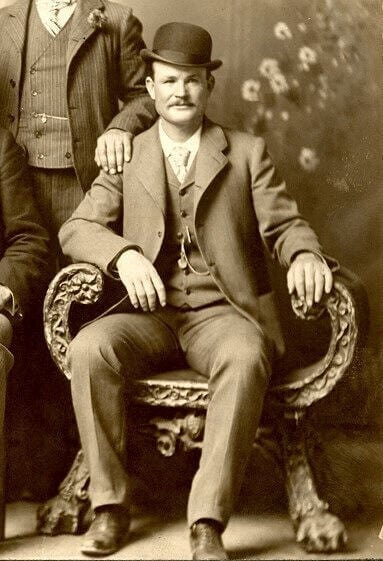 Now, even though he was portrayed by Robert Redford in the classic western Butch Cassidy and the Sundance Kid, the young man bore more resemblance to English footballer Wayne Rooney. 
The Loomis Fargo Bank Robbery
On the evening of October 4, 1997, employee David Ghantt and his many accomplices filled a company van with more than 2,000 pounds of dollar bills – or $17.3 million – from the Charlotte, North Carolina, regional office vault of Loomis, Fargo & Co. Ghantt fled to Mexico but was caught when an FBI investigation recovered 88% of the stolen money and led to the arrest and conviction of over 20 people.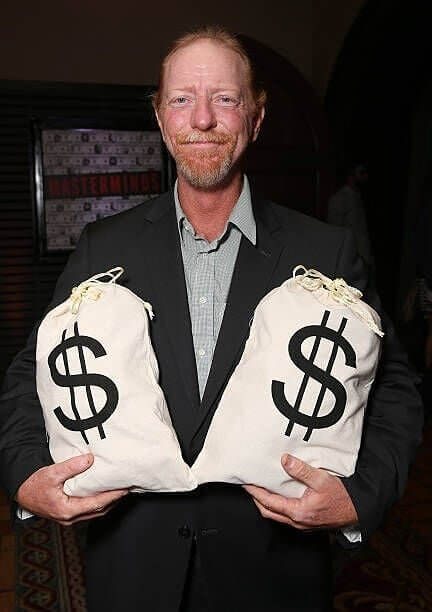 The robbery later became the basis of the Hollywood movie, Masterminds. Ghantt served 11 years before being released. $2 million of the stolen money is still unaccounted for. 1997 was a bad year for the bank as just seven months earlier, in Jacksonville, Florida, Phillip Noel Johnson stole $18.8 million from a Loomis Fargo armored vehicle he was driving. 
The Dunbar Armored Robbery
In Los Angeles in 1997, Dunbar Armored regional safety inspector Allen Pace was fired. So he did what any disgruntled employee would do and meticulously masterminded a plan to rob his former employers. Taking photographs of the depot and enlisting the help of five childhood friends, the gang avoided CCTV cameras, bum-rushed guards, and accessed the company's vault – which was, according to Pace, often left open.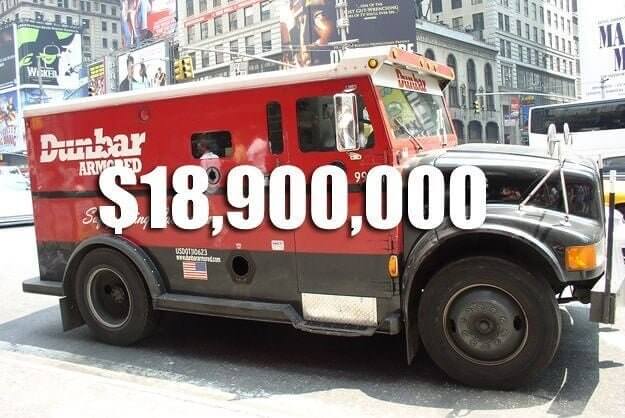 Pace and his band of merry men fled with a staggering $18.9 million in cash in a U-Haul truck. Pace was caught and is currently serving a 24-year sentence but only around one-third of the money was ever recovered. That means US$13.9 million is still out there, somewhere, if you're interested in finding it. 
United California Bank Robbery
Also in California, but in Laguna Niguel way back In 1972, a group of eight family members and professional bank robbers, led by Amil Dinsio, robbed the United California Bank vault. Dinsio and his brother James started robbing banks when he was 16, starting with stick-ups but they soon became more sophisticated.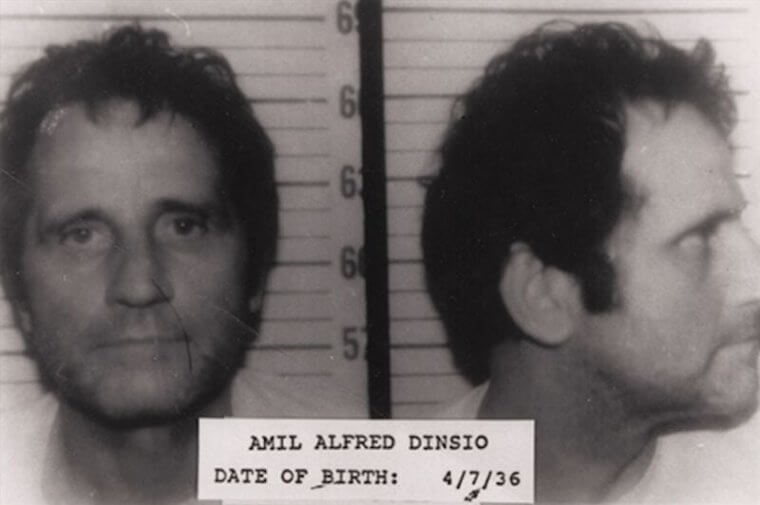 The men got away with $30 million in the United California Bank Robbery but this was just one of many bank vaults that Dinsio and his brothers robbed. Dinsio confessed to nearly one hundred more! He also confessed to taking around $12 million of President Nixon's money, jewelry, and bonds during the heist. Dinsio served 30 years.
The Lufthansa Heist
Despite what you might be thinking, the Lufthansa robbery doesn't refer to the outrageous price of airplane tickets. The Lufthansa Heist took place at New York City's John F. Kennedy International Airport in 1978. An estimated $5.875 million (equivalent to $23 million today) was stolen; $5 million in cash and $875,000 in jewelry, making it the largest cash robbery committed on American soil at the time.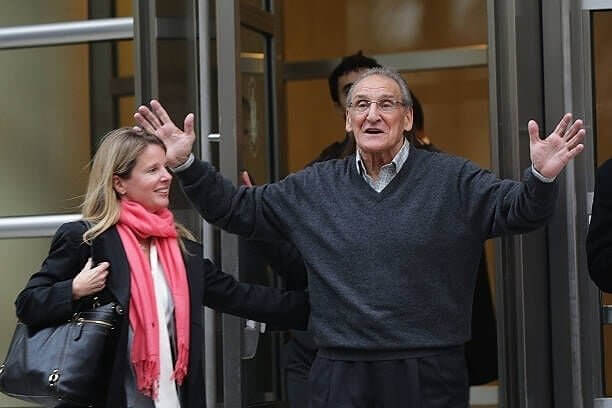 The mastermind of the robbery was supposedly one Jimmy "The Gent" Burke, a Lucchese crime family associate. The money and jewelry were never recovered but the Lufthansa Heist was the subject of films The 10 Million Dollar Getaway, The Big Heist — and was a key plot element in Goodfellas.
Bank of America Robbery
In amongst some of these heists, $1.6 million doesn't seem that impressive. But actor-turned-robber and mob boss Ralph Guarino and his men performed an audacious plan back in 1988. They entered One World Trade Center and stopped Brinks' guards who were dropping off $4 million.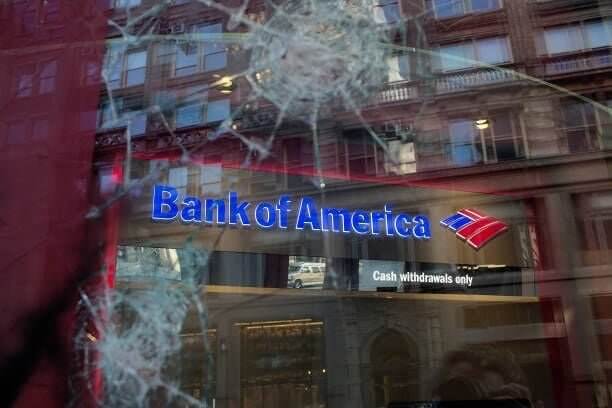 The robbers handcuffed the guards, seized nearly $1.6 million, and sent the guards to the 22nd floor in an elevator. Guarino was able to escape to Albuquerque, New Mexico before being arrested. He entered the Witness Protection Program as an FBI informant after giving up information on the DeCavalcante mafia family. 
Banco Central Burglary
This heist was particularly audacious as it took a high level of engineering and months of planning and hard work. These fun-loving, gardening criminals rented a commercial property in the middle of Fortaleza, Brazil as a front for a landscaping company. They spent three months digging a 250 feet tunnel directly beneath the Banco Central of Brazil.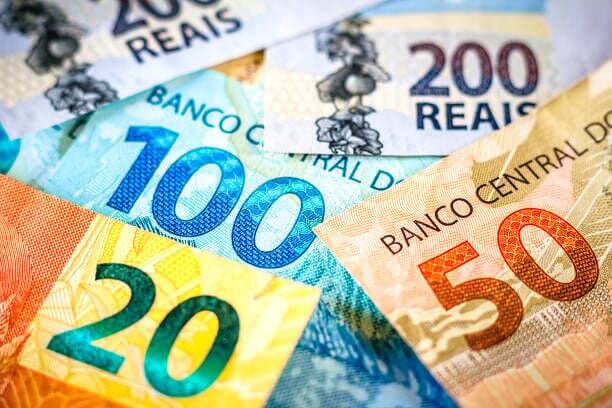 Then, over a weekend in August in 2005, they tunneled up through reinforced concrete into the vault of the bank and managed to remove 3.5 tons of Brazilian real notes or $70 million. Although police made several arrests and recovered $9 million, the majority of the gardening gang are still at large…. with the other $61 million and the best landscaping equipment money can buy. 
Brink's-MAT Robbery
One crisp early morning in November 1983, six robbers made their way into the Brink's-MAT warehouse at Heathrow Airport, near London with help from a security guard. They planned to take £3 million ($3.6m) in cash thought to be under lock and key, but that changed once they discovered they were on the brink of discovering a real-life pirate treasure trove.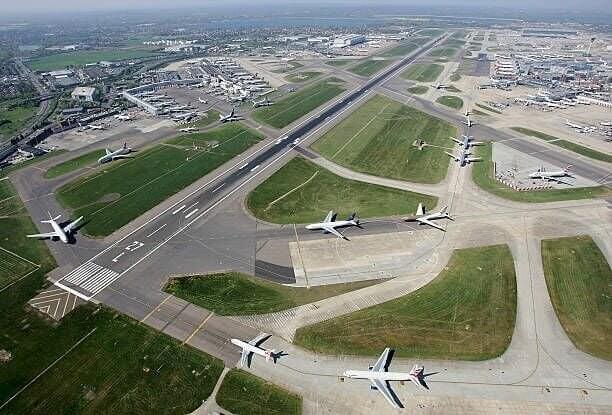 To their delight, the gang discovered an additional 6,800 gold bars, weighing three tons and worth £13 million, plus £26 million of diamonds which they stuffed into cardboard boxes and made their getaway, no doubt stifling deep Cockney gangster laughs all the way. Adjusted for inflation, that's over $100 million, making this one of the most rewarding robberies in history. Several subsequent murders have been linked to the case, and while many of the perpetrators have been convicted, the gold has never been recovered. 2023 saw the drama of the heist being recreated in a BBC movie starring Dominic Cooper.
Securitas Depot Robbery
Staying in England, The Securitas depot robbery was the largest cash robbery in the world during peacetime, masterminded by semi-famous mixed martial arts fighter Lee Murray. In 2006, Colin Dixon the manager of a Securitas Cash Management Ltd depot in Kent was pulled over by men posing as police. But police armed with Kalashnikovs (that should have been your first clue, Colin – British police don't carry guns let alone AK47s!)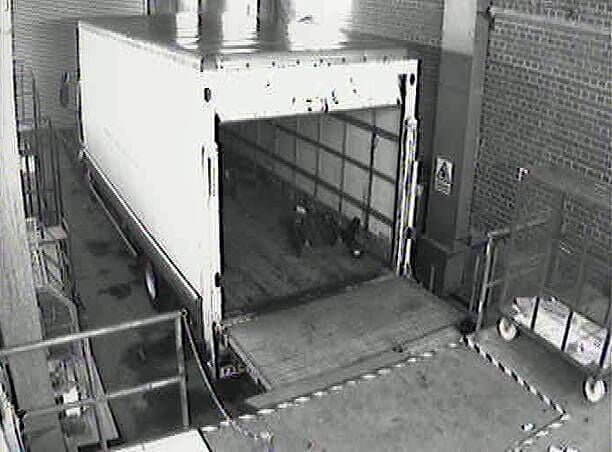 Meanwhile across town, Colin's wife and son were abducted. The gang tied up fourteen depot staff and stole cash worth over $92 million in banknotes belonging to the Bank of England. Most of the crew were caught and convicted. Lee was arrested in Morocco, but at least one gang member is said to be living off the loot as a free man in the Caribbean. 
The D. B. Cooper Air Heist
Let's begin with one of the most famous, most dazzling, brazen, mysterious, and frankly, lunatic robberies ever committed. Back in 1971, air passengers were minding their own business as they traveled from Portland to Seattle. At the back of the plane, a middle-aged man in dark sunglasses handed a stewardess a note saying he had a bomb. His demands? $200,000, parachutes, and a fuel truck standing by in Seattle to refuel the aircraft. Okayyyyyy. then!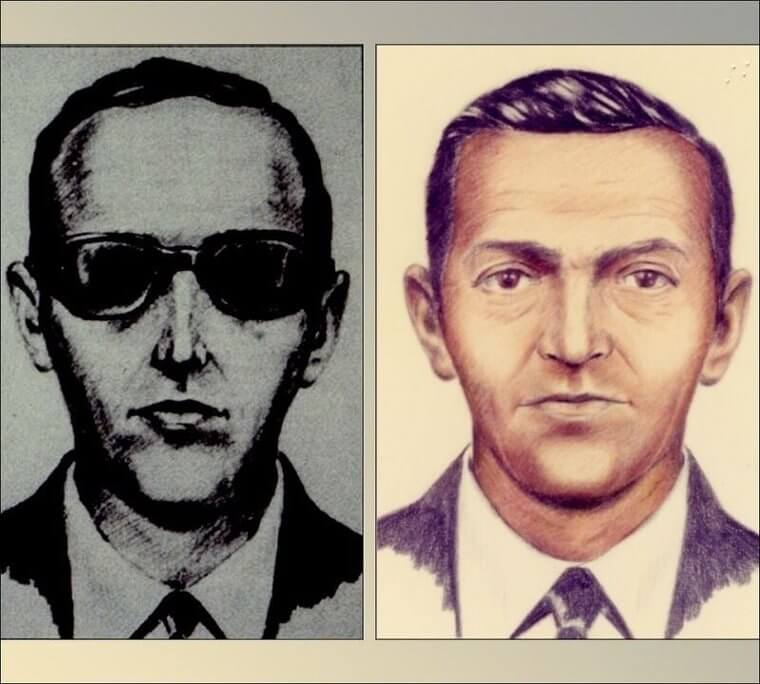 Police and FBI agents assembled the ransom money and parachutes and delivered them. The plane took off and – in mid-air – the hijacker jumped out of the plane's door, never to be heard from again. To this day, his true identity – and whether he got away with the crime – remains a mystery and the name D.B. Cooper has written its way into criminal folk-lore. Sheridan Peterson, a long-time suspect, died at the age of 94 on January 8, 2021. Peterson was a US Marine, worked for Boeing, and was an experienced skydiver, thus giving him the skills to have performed such a stunt. Perhaps he wasn't the true suspect but now we will never know for sure.
Northern Bank Robbery
The Northern Bank robbery was a cash robbery from the Northern Bank in Belfast, Northern Ireland. Days before Christmas 2004, a gang posing as officials coaxed their way into the homes of two branch managers, holding them and their families at gunpoint.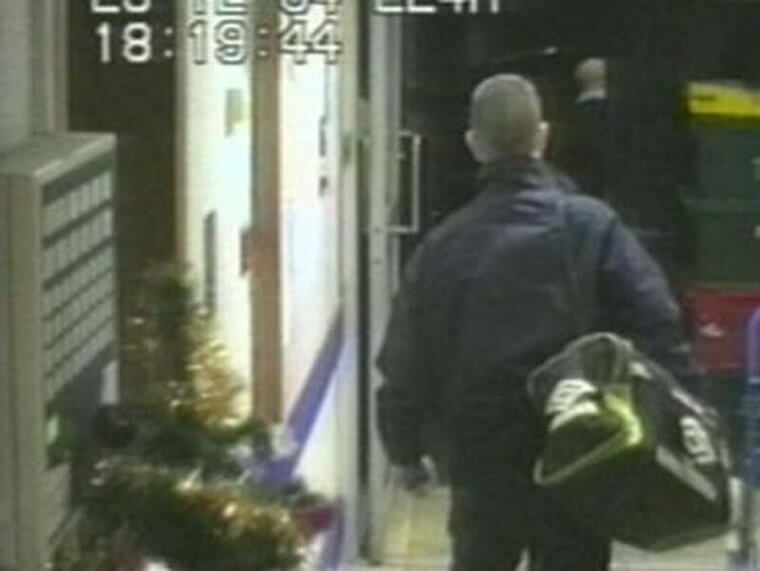 The managers were ordered to head to work as normal the next day. At lunchtime, one of the bank managers popped out for a sandwich with £1 million in a sports holdall to hand over to one of the gang. Then, the managers let the robbers into the bank at the end of business hours. Once they'd relieved the bank of $41 million, the thieves released the families unharmed. Rumors suggest it was the work of the Provisional IRA or Sinn Fein, but as of today the crime remains unsolved. 
Central Bank of Iraq Robbery
This audacious theft was ordered directly by Saddam Hussein just a day before American forces entered Baghdad. Reports suggest that following the crime, a note signed by Hussein surfaced, instructing that $920 million (now over $1 billion) be handed over by the bank to his son Qusay, who spent five hours loading the money into vehicles. That's a serious workout!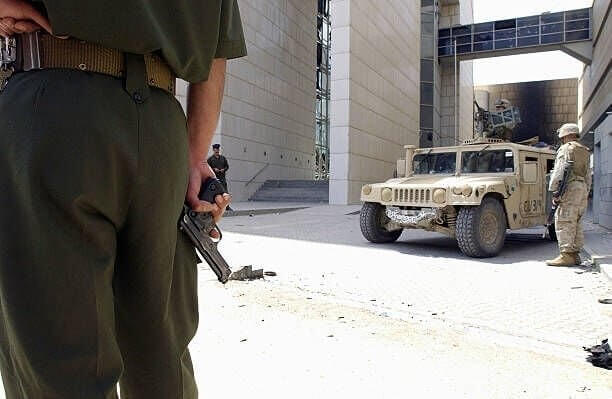 Today, it's unclear how much of the total missing cash has been recovered, but it's believed that at least $650 million was discovered in one of Hussein's palaces during a raid. In June 2014, the Islamic State of Iraq and the Levant (ISIL) militants looted the Central Bank in Mosul, getting away with over $430 million.
British Bank of the Middle East Robbery
In 1976, during Lebanon's civil war, a group associated with the Palestinian Liberation Organization hired a crack team of locksmiths to bust open the vault of the British Bank of The Middle East's walls. The elite team gained entry to the bank by blasting through the walls via a church next door.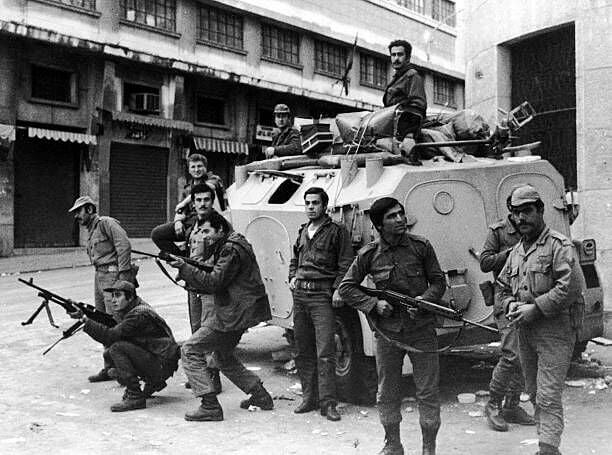 The team – each carrying an M16 assault rifle with an M203 40mm grenade launcher attached, plus a Browning high-powered – were in for the bonanza of their lives. No one knows how much the haul was worth but it could have been as much as $210 million worth of gold bullion, cash, stocks, and jewels in today's money. 
The Knightsbridge Vault Robbery
Perpetrated by Italian playboy and career criminal Valerio Viccei, this robbery took place in London's posh Knightsbridge area in 1987. Viccei and his armed accomplice entered the bank during business hours under the guise of opening a safety deposit box. Once inside, they took out security guards and let more robbers in to bust open 114 safety deposit boxes belonging to royalty, celebs, and criminals.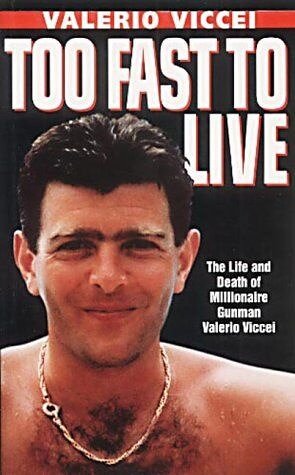 The gang walked out with an estimated $100 million in cash, jewelry, and other valuables. Viccei fled to South America, but if there's one thing Italian playboys who model themselves on Scarface can't live without, it's their cars. He was intercepted by British authorities and jailed when he tried to retrieve and ship his beloved Ferrari Testarossa! Viccei was extradited to Italy, released from prison, and killed in a hail of bullets. 
Dar Es Salaam Bank Heist
In an astonishing heist, in 2007, three thieves dressed as bank security staff stole more than a quarter of a billion dollars in Iraq. Yes, you read that right. The actual figure was closer to $300 million. The robbery was only discovered when bank employees arrived for work on a Wednesday morning to find the front door open and the money gone. The guards, who normally slept inside the bank, had also disappeared.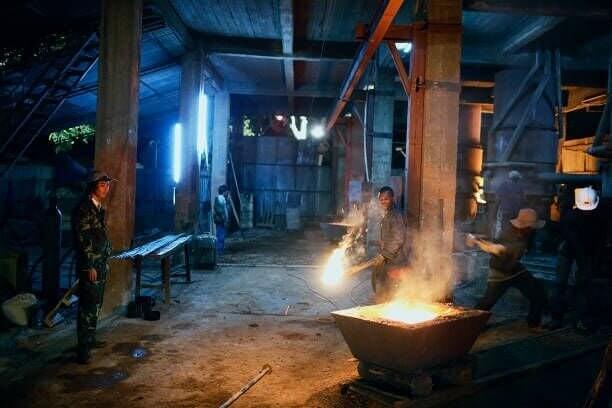 Details are hard to come by but something fishy seems to have gone down. Almost all the money stolen was in American dollars, with only 220 million Iraqi dinars ($176,000) stolen in local money. No one can explain why the bank was holding so much in dollars.
The Great Train Robbery
Back to the British love affair with gangsters now. From Robin Hood to 1963's Great Train Robbery, the Brits love an underdog story, and this robbery's most famous mastermind, Ronnie Biggs was celebrated as a modern-day folk hero until he died in 2013.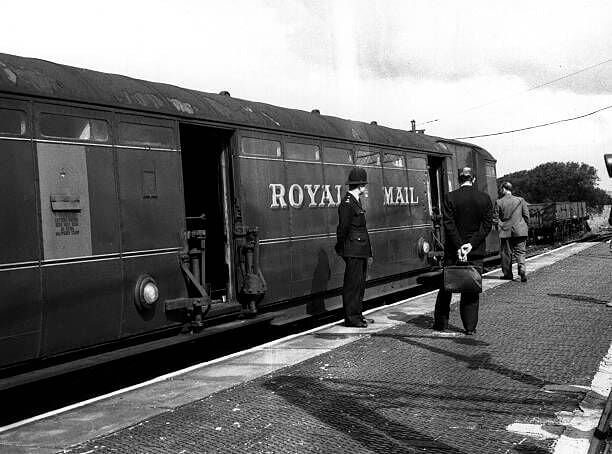 With the help of an inside man known only as "The Ulsterman", a gang of fifteen robbers executed the legendary plan to intercept a Royal Mail train full of high-value packages en route from Glasgow. They rigged the trackside signals to stop the train, overpowered the conductor, and stole £2.6 million ($67 million in today's money). However, police found the ringleaders hideout, and most of the gang were sentenced to 30 years in jail.
The North Hollywood Shootout
For a modern-day robbery, 305,305 dollars ain't the most bountiful bank robbery. But what qualifies this heist was the daring shootout between LAPD and this pair of bungling bad-guys has become one of the most talked-about bank heists in history.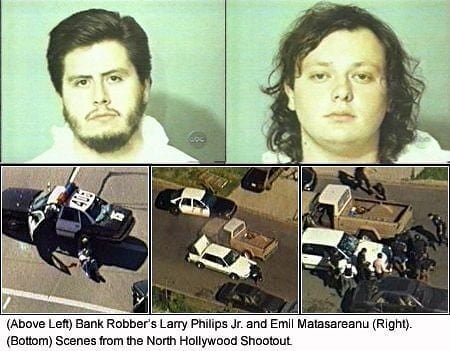 First, Emil Matasareanu and Larry Eugene Phillips Jr. armed themselves with five illegally modified assault rifles and 3,300 rounds of armor-piercing ammunition. So far, so good. Then they made the most basic of bank robber schoolboy errors. Armed to the teeth, they were spotted entering the bank by police. When they left with $305,305, a shootout to rival any Wild West bank robbery played out in real-time over news networks. The two modern bandits stood their ground until they were finally killed by police gunfire.
Swedish Cash Depot Raid
The Västberga helicopter robbery is just as famous for the failure of the complete and abject failure of Swedish law enforcement as for the daring heist itself. The assailants raided a G4S cash depot by descending from a stolen Bell 206 JetRanger helicopter, stolen from a nearby airport. The chopper hovered for 15 minutes before the gang hoisted up bags of stolen cash from the roof-top.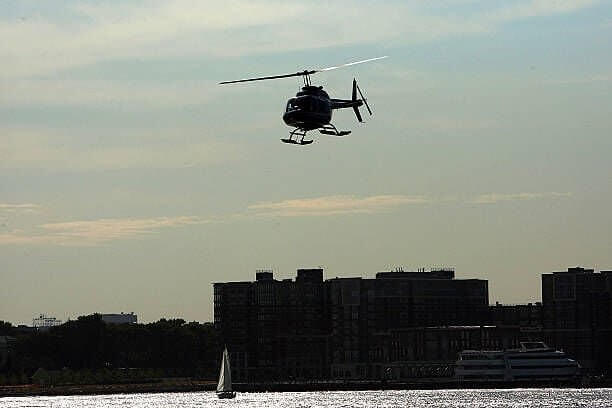 The cops had been alerted to the robbery but, in a move, Inspector Clouseau would have been proud of, were staking out the wrong depot! The heist is believed to have been carried out by members of the Serbian BIA Red Berets and one gang member, Safa Kadhum, flew to the Dominican Republic where he was arrested. Netflix is planning a film starring Jake Gyllenhall. 
The Bank Job
This heist was so popular that it inspired a movie starring Jason Statham. The Baker Street Robbery was the burglary of safety deposit boxes at the Baker Street branch of Lloyds Bank in London in 1971. A gang tunneled 40 feet from a rented shop two doors down to come up through the floor of the vault. They got away with up to $50 million in today's money. Unfortunately, Baker Street's most famous inhabitant, Sherlock Holmes wasn't on hand to catch them.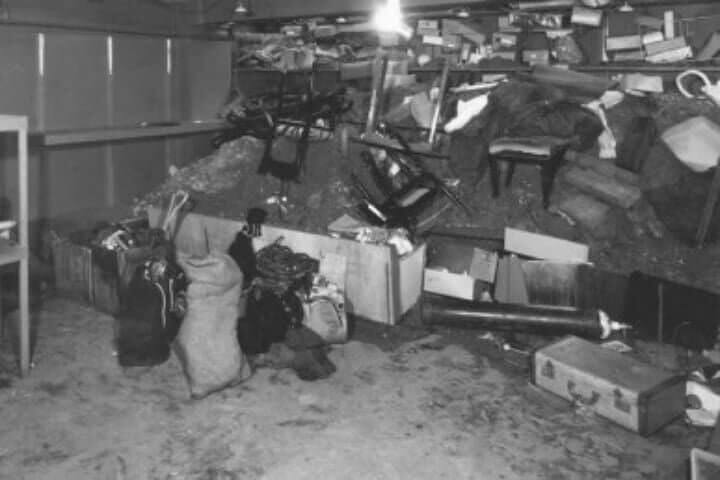 During the heist, the gang used a lookout who communicated with them via radio. A local radio operator picked up the transmissions and alerted the police. Although the police scrambled units to more than 700 banks, they were all the wrong banks! Rumors persist the bank job was funded by MI-6, Great Britain's intelligence operation agency.
Security Pacific National Bank
In 1978, computer consultant Stanley Rifkin performed one of the first computer-led bank robberies. Using electronic codes that Security Pacific utilized to telegraph funds to other banks, he wire-transferred over $10 million ($40m today) to Swiss bank accounts. His operation went so smoothly, the bank didn't realize they'd been robbed until the FBI informed them eight days later.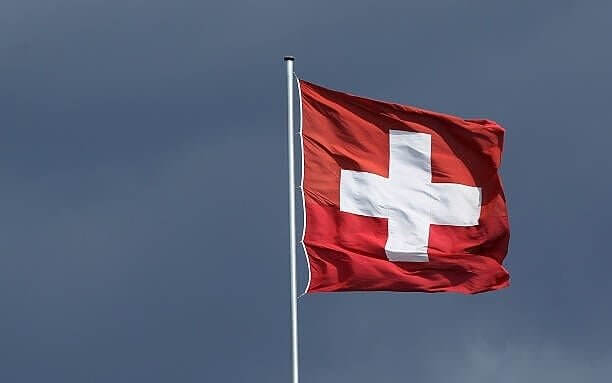 Rifkin bought Russian diamonds in Switzerland, which he smuggled back into the United States and attempted to sell, but was captured. If not for a disloyal associate, Rifkin may have gotten away with it... if it weren't for you pesky kids meddling in his treasure. Snitches get stitches, as they say. 

Dillinger's Central Nations Bank Heist
On October 23, 1933, notorious gangster John Dillinger and his gang robbed the Central National Bank in Greencastle, Indiana. They high-tailed it in a getaway car, probably at a top speed of 15 miles an hour – with $75,000 in cash and negotiable bonds, the largest haul of Dillinger's eleven bank robberies after leaving prison.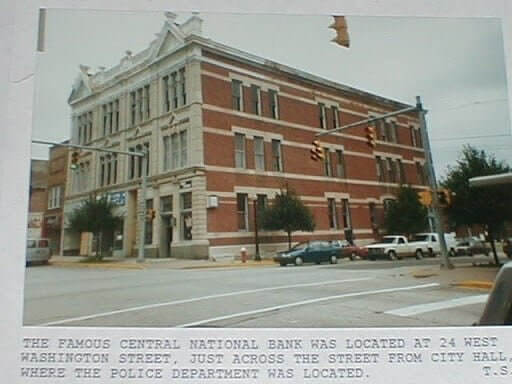 But Dillinger wasn't only notorious for his daring bank heists, he was just as famous for his elaborate stakeouts. One time, he even pretended to be a film director shooting a movie about a bank robbery to gain access to a bank. Dillinger has been portrayed many times in movies, Johnny Depp playing him in Michael Mann's 2009 Public Enemies. He was shot and killed by police in Chicago in 1934.
The Great Brink's Robbery
Billed the "Crime of the Century", The Great Brink's Robbery was an armed robbery of the Brink's Building in Boston, Massachusetts in 1950. Under the leadership of Joseph "Big Joe" McGinnis, an eleven-member gang gained access to the bank and, using duplicate keys, made off with the largest bank haul in history, not beaten until 1984.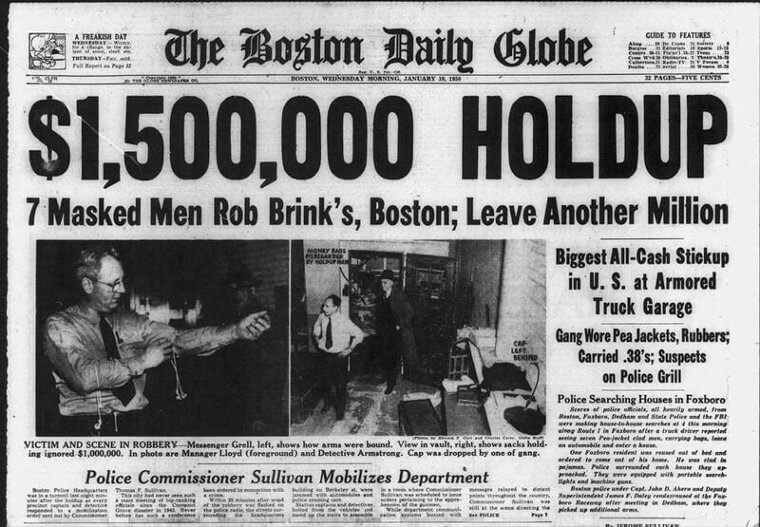 Despite this headline, they are said to have got away with $2.775 million ($29.5 million today) – $1.25 million in cash and $1.5 million in checks, money orders, and other securities. The skillfully executed robbery left few clues behind but all eleven perpetrators were eventually caught. 
Gardner Art Museum Heist
Again in Boston, Massachusetts, this time in 1990. Museum guards admitted two men posing as police officers responding to a disturbance call. The thieves tied the guards up and looted the museum over the next hour. They stole 13 priceless works of art, including Rembrandt's The Storm on the Sea of Galilee, and Vermeer's The Concert, plus works by Degas and Manet. All of whom were considerably better artists than the police sketch artist.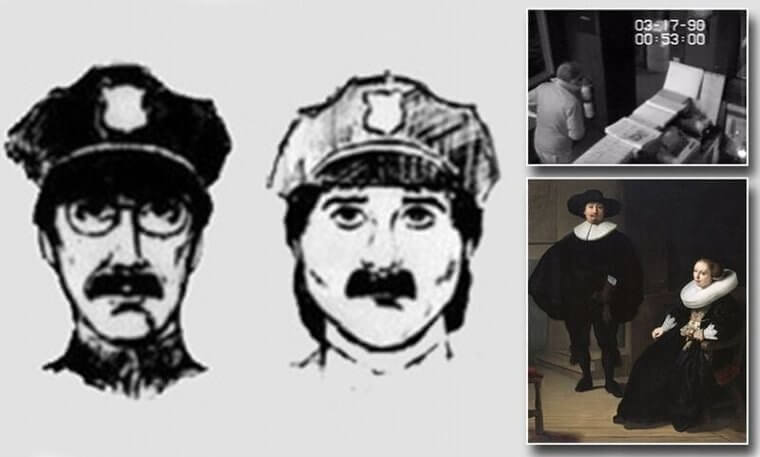 It's thought the Boston mafia, specifically, the Patriarca crime family were behind the raid. The FBI valued the haul at $500 million, but despite the museum's $10 million rewards, no arrests have been made and no works have been recovered. The statute of limitations has since expired, yet no one has admitted to the crime.