In a world where trends are constantly changing, it's no surprise that some celebrities who were once the talk of the town are now a distant memory in our minds. From one-hit wonders to child stars who couldn't handle the pressure of Hollywood, here are 34 long-forgotten famous people we don't see in the media anymore. An '80s child star even gave it all up to become an expert in 19th-century photographic technology!
Sara Paxton: 2000s Teen Movie Actress
Actress Sara Paxton starred in several roles in the 2000s, including Staci in Sleepover and Rachel in Sydney White. She also played Marnie Piper and the younger version of Aggie Cromwell in Disney Channel's Return to Halloweentown. She is best known for portraying the mermaid in Aquamarine, Mari in The Last House on the Left, and Claire in the award-winning thriller The Innkeepers. However, none of her other roles have been as successful.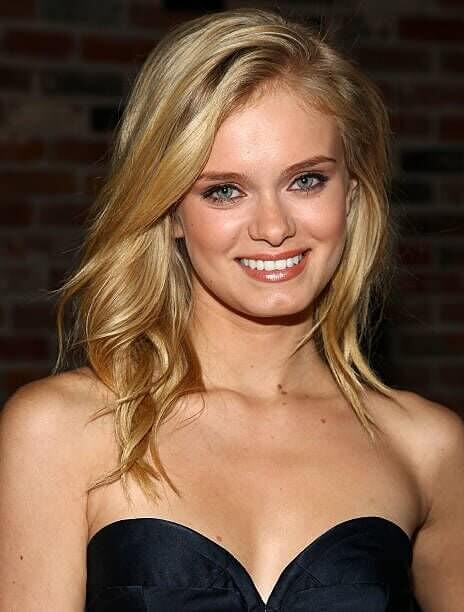 Although Sara hasn't enjoyed as much fame as her Aquamarine costar, Emma Roberts, she still has over 100K followers on Instagram and has 79 credits to her name on IMDb. She recently played Amber Dooley, the secretary in Good Girls who had an affair with Dean Boland. She took a break from acting in 2019, but she will appear as Miss Flynn in the upcoming movie about Marilyn Monroe, Blonde.
Model, Child Star, and Rocker Taylor Momsen
From 2008 until around 2012, Taylor Momsen featured in almost every edition of tabloid magazines. Everywhere she went, the paparazzi would be right behind to snap photos of the young rockstar. Taylor started entertaining at the age of two when her parents signed her up to be a model. She starred in several films during her childhood and eventually quit acting to pursue her music career with her rock band, The Pretty Reckless.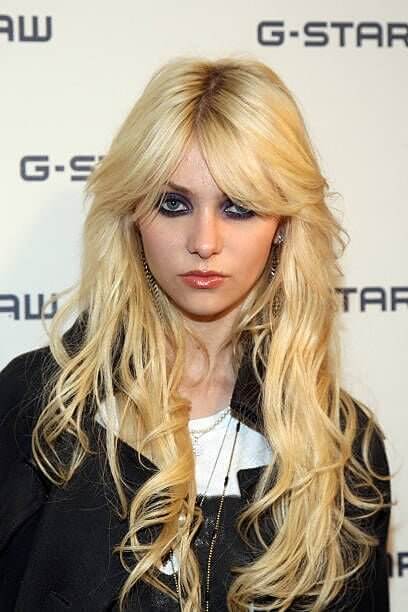 She was only seven years old when she starred as Cindy Lou in How the Grinch Stole Christmas. She received several nominations for her performance and earned another nomination in 2007 for playing Molly in Underdog. Although the media no longer gives uS regular updates about her, Taylor still has a successful music career. In February 2021, The Pretty Reckless released their fourth album, Death by Rock and Roll.

Erik Von Detten: Mia Thermopolis' Crush
You may not be familiar with his name, but you'll probably recognize Erik von Detten as Josh Bryant, Mia Thermopolis' crush in The Princess Diaries. He was the handsome but egotistic villain who pretended to like Mia for the publicity. During the late '90s and early '00s, teens swooned over Erik and probably had posters of the handsome actor on their bedroom walls.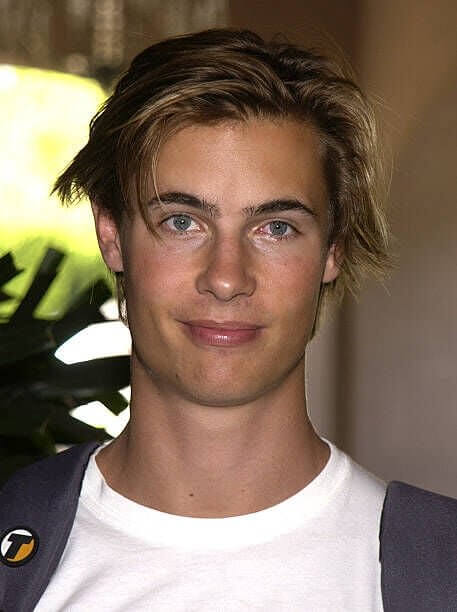 Erik also lent his voice to characters in animated shows like Recess, Family Guy, and The Legend of Tarzan. His last acting credit was in 2010 for playing Sid in Toy Story 3. He quit acting and became a salesman. When Erik sat down with E! Online in 2021, he remarked: "I don't know why all these people still want to interview me. I haven't done anything for, like, 20 years." The former actor has two children with his wife, Angela.
A Walk to Remember: Shane West
While we walk down memory lane, let's not forget Shane West, who starred opposite Mandy Moore as Landon Carter in A Walk to Remember in 2002. Despite being a young dreamboat, he struggled to land successful roles. However, he never stopped acting. Between 2004 and 2009, he appeared in 70 episodes of ER as Dr. Ray Bennet. He later portrayed Michael Bishop in the spy fiction series Nikita.
Shane has acted in dozens of other series and films. Unfortunately, many of them have not been well-received. In 2021, he starred in the sci-fi thriller No Running with actress Taryn Manning. But the film only has a rating of 5/10 on IMDb. One critic blamed the film's "poorly-conceived script, weak dialogue and stale performances." Shane has seven movies currently in post-production. Hopefully, at least one of them will be critically acclaimed.

2000s Heartthrob Jesse McCartney
Before Justin Bieber and Niall Horan, we had Jesse McCartney. The handsome 2000s singer, who was a member of the boy band Dream Street, became a solo artist in 2004. He rose to fame at the age of 17 after releasing his hit song "Beautiful Soul." Jesse had several other hits, including "Leavin'" and "Because You Live". Jesse is also an actor. He portrayed Adam 'JR' Chandler, Jr. in All My Children.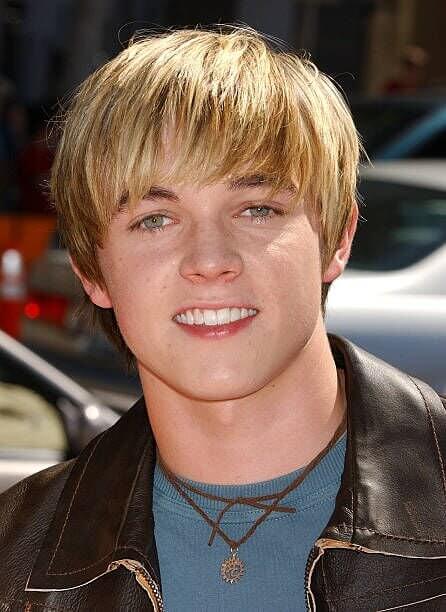 Jesse was the voice of several animated characters, including Theodore from Alvin and the Chipmunks and Dick Grayson in Young Justice. Jesse's last acting credit is from 2021. On October 23, 2021, he married actress Katie Peterson after seven years of dating. Jesse has also rebooted his singing career. He had planned a United States tour for 2021 but rescheduled it for summer 2022 due to Covid.

Mara Wilson: Where Is She Now?
Mara Wilson started acting when she was six years old. Her first role was in the 1993 comedy film Mrs. Doubtfire. You may also know her from Miracle on 34th Street or her lead role in Matilda. She won a YoungStar Award for her performance in Matilda and a Young Artist Award for her role in the 1997 fantasy film, A Simple Wish.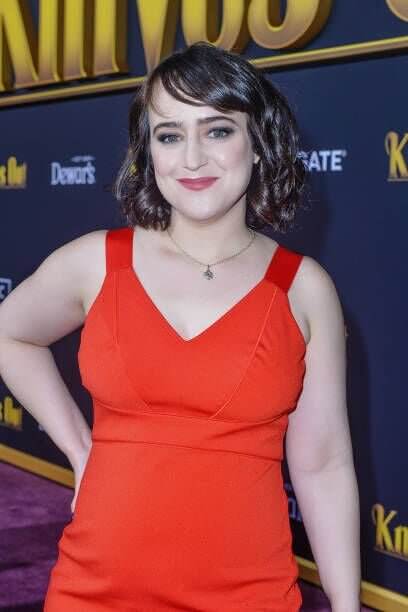 Surprisingly, Mara has not acted in a movie since 2000. Since then, she has had a few minor roles in TV series. "Film acting is not very fun," she explained. "Doing the same thing over and over again until, in the director's eyes, you 'get it right' does not allow for very much creative freedom." Mara prefers writing instead. She has written an autobiography called Where Am I Now? True Stories of Girlhood and Accidental Fame.

Michael Cassidy: Zach Stevens on The O. C.
The first acting job that Michael Cassidy landed was also his most successful role. He played Zach Stevens in The O.C. from 2004 until 2005. "You get vaulted into this world of show business," Michael said after getting the part. "All of a sudden, I'm hanging out with movie stars." Although Zach was an underrated, secondary character who briefly dated one of the main characters, audiences noticed his cute smile and long wavy locks.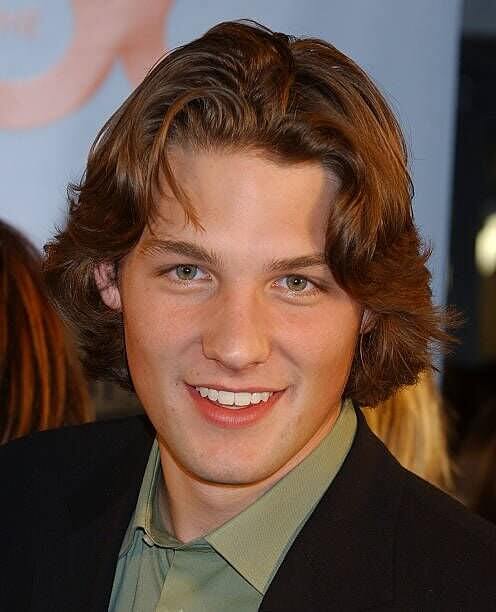 Michael Cassidy continued acting after leaving The O.C., and he had at least two roles every year, except for 2011 when he had none. However, none of the films and shows Michael starred in received much publicity until he portrayed Tyler in the sitcom Men at Work. Despite the show's initial popularity, the ratings dropped. TBS canceled it after three seasons.

Vanessa Carlton Is Now a Thousand Miles Away From the Spotlight
Most people only know one of Vanessa Carlton's songs – "A Thousand Miles." Her breakout single, which came out in 2001, is one of those catchy, feel-good songs everyone loves. The following year, the song reached the top five on the Billboard Hot 100. In 2003, Vanessa received a Grammy nomination for best song of the year. Actor Terry Crews made the hit even more popular with his hilarious rendition in the 2004 comedy film White Chicks.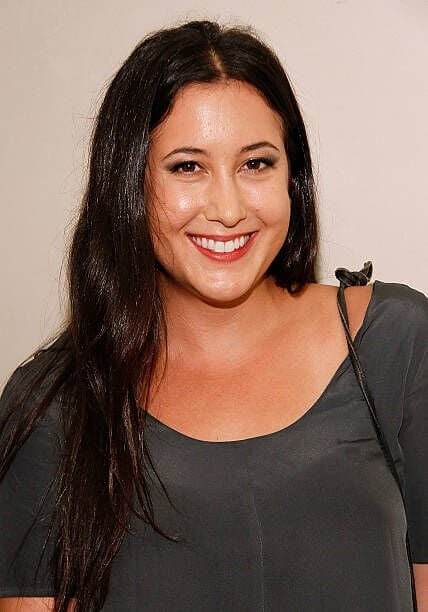 Vanessa released her sixth album, Love Is an Art, on March 27, 2020. However, none of her songs have matched the success of "A Thousand Miles." She has had better luck with her love life and has been married to musician John McCauley since 2013. The couple welcomed their first child, Sydney, in January 2015.

Frankie Muniz From Malcolm in the Middle
Frankie Muniz started acting when he was 12 years old. At 15, he landed the most successful role of his career. From 2000 until 2006, he played Malcolm Wilkerson in the well-liked sitcom Malcolm in the Middle. Frankie also played the main character in several films, including Big Fat Liar, Agent Cody Banks, Racing Stripes, and Stay Alive. When he was 20, he started thinking about his future in Hollywood.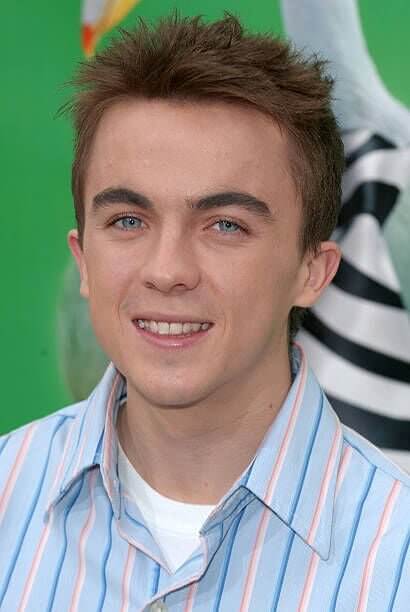 "Hopefully, things will work out in my career," he expressed. "If they don't, then it was never meant to be." From 2008, he appeared on our televisions less frequently while pursuing a career as a race car driver. He was also the drummer of the indie rock band Kingsfoil for two years. Frankie married model Paige Price in November 2018. Less than three years later, Paige gave birth to their son, Mauz.

2000s R&B Singer Ashanti
Ashanti rose to fame in 2002 after signing with the record label Murder Inc. Records. She featured on two of the most popular songs of that year – Fat Joe's "What's Luv?" and Ja Rule's "Always on Time." The hit songs peaked at number two and one, respectively, on the Billboard Hot 100 chart. After Ashanti released her self-titled debut album, her debut single "Foolish" took the number one spot.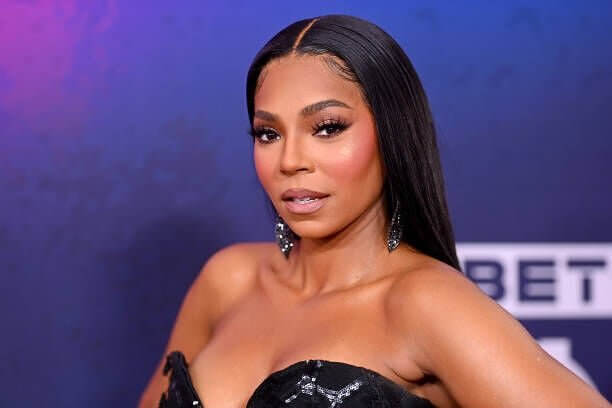 Ashanti was the first female singer to have two songs in the top positions on the Billboard Hot 100 and her first three chart entries in the top ten. She earned eight Grammy nominations, winning one in 2003. Ashanti also dabbled in acting, starring in several films, including Coach Carter and The Muppets' Wizard of Oz. Although she is no longer mainstream, she still has a strong fanbase. In 2021, Ashanti won the Lady of Soul Award.

Why Did Josh Hartnett Take a Break From Acting?
Hollywood hunk Josh Harnett made a name for himself with roles in Black Hawk Down, Lucky Number Slevin, and 30 Days of Night. But Josh didn't enjoy the limelight, so he moved back to his hometown and kept a low profile for a few years. "I was on the cover of every magazine," he explained. "I couldn't really go anywhere. I didn't feel comfortable in my own skin."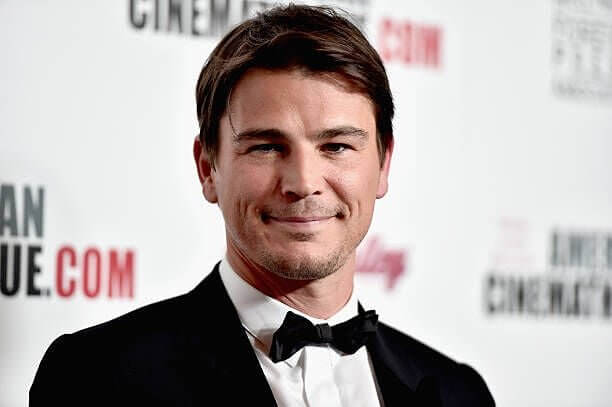 In 2012, Josh married English actress Tamsin Egerton. The father of three keeps his family life private. In 2014, he returned to acting when he got the part in the horror series Penny Dreadful. After taking a hiatus from acting, Josh has to work hard to get hired. "When I see a role now, I've got to fight for it," he admitted. "It's not bad. It's actually more rewarding."

Marques Houston From IMx Has Matured
Marques "Batman" Houston rose to fame in 1990 when he became a member of the R&B boyband Immature. The group initially consisted of Marques, Jerome "Romeo" Jones, and Don "Half Pint" Santos, but Kelton "LDB" Kessee later replaced Don. All the boys were nine years old at the inception of Immature. In 1999, the teens changed their group name to IMx. Three years later, they disbanded to pursue acting careers.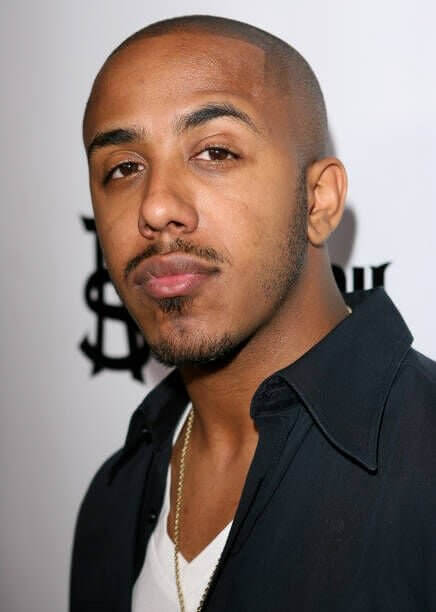 Marques made a name for himself as an actor after playing Roger Evans in the Disney sitcom Sister, Sister. He is also known for playing Elgin in You Got Served and Dumb Donald in Fat Albert. IMx got back together in 2009 and announced a tour in 2019. On August 24, 2020, Marques married 19-year-old Miya Dickey. The couple welcomed their first child Zara in December 2021.

Mia Sara: From Leading Lady to Evil Witch
Fans of '80s movies will remember the romantic comedy Ferris Bueller's Day Off, starring a young Matthew Broderick. Actress Mia Sara turned heads when she played Ferris Bueller's stunning girlfriend, Sloane Peterson. Mia's acting career continued to flourish into the '90s. However, after a six-year marriage to Sean Connery's son Jason Connery, Mia fell off the radar in the early 2000s. She retired from acting at the age of 40.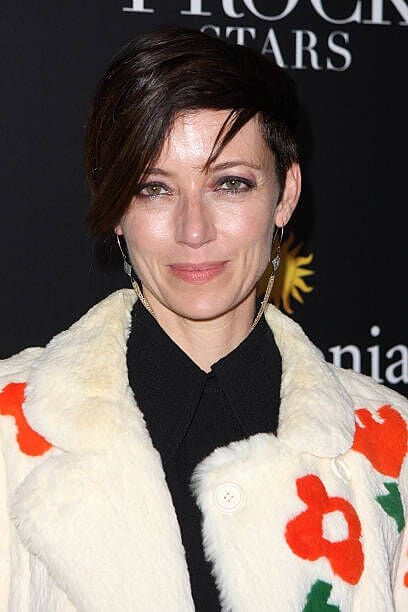 Mia came out of retirement for the 2011 mini-series The Witches of Oz. "I did a film last January where I played an evil witch, which was fun," she told Total Film. "But you know, when it's two o'clock in the morning, and you're wearing a corset and tights in a freezing-cold farmhouse in Connecticut, you do kind of think, 'Well, this is why I'm retired! I can't really do this anymore!'"

Emilio Estevez: Charlie Sheen's Oldest Brother
Everyone remembers Charlie Sheen from Two and a Half Men. The actor has often made headlines, but you may have forgotten his oldest sibling, Emilio Estevez. The pair are biological brothers with the same mother and father. (Charlie Sheen's real name is Carlos Estevez.) Emilio Estevez is known for starring in movies like The Breakfast Club, Bobby, and Young Guns.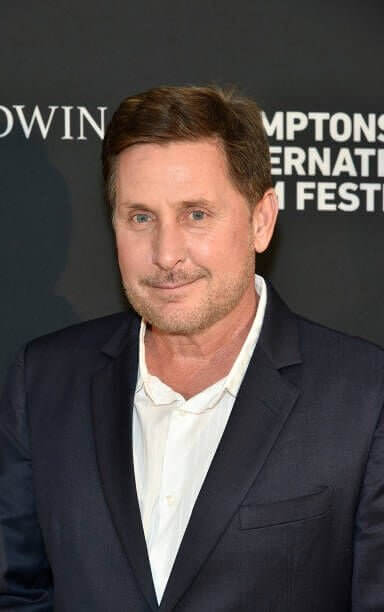 Emilio is known for being a member of the Brat Pack in the '80s. However, while other members like Rob Lowe and Demi Moore remained in the spotlight, Emilio's acting career took a turn for the worse in 2000. He only has a dozen acting credits in the 21st century, and many of them are for minor roles. He played Gordon Bombay in The Mighty Ducks: Game Changers in 2021 and 2022 but quit after the first season due to "creative differences."

Wholesome '80s Star Molly Ringwald
Another member of the '80s Brat Pack is Molly Ringwald. The wholesome redheaded actress landed her breakout role in the 1984 romantic comedy Sixteen Candles when she was 16. The following year, she starred in The Breakfast Club alongside Emilio Estevez. In 1988, she played a pregnant teenage girl in For Keeps. Molly said that she felt it was her responsibility as a famous teen to set an example for her fans.
"I thought a lot of teenagers were looking up to me and emulating me," she recalled. "And I really didn't want to make a movie that said in any way that having a baby at that age was going to be easy." Although she doesn't have the same fame she once did, Molly is still acting. She recently played Mrs. Flynn in The Kissing Booth and Mary Andrews in Riverdale.

Cris Judd: J-Lo's Ex-Husband
Although Cris Judd is an accomplished actor, dancer, and choreographer, he is best known for his marriage to Jennifer Lopez. He also starred in four of her music videos and directed two. Cris and J-Lo tied the knot on September 29, 2001, but called it quits after less than 12 months. Their relationship was so short that Jennifer Lopez says it doesn't "really count." Ouch.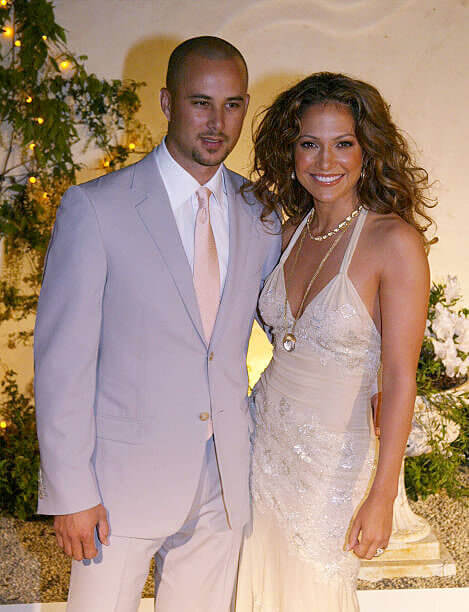 Cris has no hard feelings towards his superstar ex-wife. He has been happily married to Kelly A. Wolfe for over 12 years. Kelly gave birth to their daughter, Vivienne, in 2013. Cris has more than 537K followers on Instagram, and he uses the platform to share heartwarming photos of his wife and daughter. The doting father also occasionally promotes his work. He has recently choreographed scenes for popular television series like Disjointed, Fuller House, and General Hospital.

Phoebe Cates Quit Hollywood for Her Kids
Phoebe Cates Kline is best known for her roles in several films in the '80s and early '90s, including Fast Times at Ridgemont High, Private School, Gremlins, and Drop Dead Fred. The model-turned-actress was the object of desire for many straight boys and gay girls. In 1994, after 12 years in Hollywood, she quit acting at the age of 31 to dedicate herself to motherhood.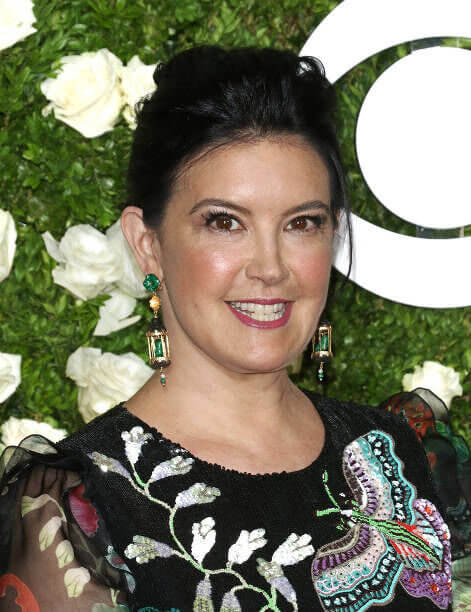 She married Academy Award winner Kevin Kline in 1989, and they have been married ever since – an impressive feat for a Hollywood couple. Their son Owen was born in 1991, and their daughter Greta in 1994. Both Kline children have a handful of acting credits to their names. Phoebe made a brief comeback in 2001 when she played Sophia Gold in The Anniversary Party alongside her husband. Phoebe currently owns a boutique in New York called Blue Tree.

Controversial '80s Heartthrob Kirk Cameron
Kirk Cameron's life has taken a 180-degree turn since his days starring in the '80s sitcom Growing Pains. The actor was an atheist until he converted to Christianity at 17 years old. When Growing Pains came to an end in 1992, he closed the chapter on that part of his life and cut contact will all his costars – except for Chelsea Noble, who he married in 1991. He went on to raise six children with her.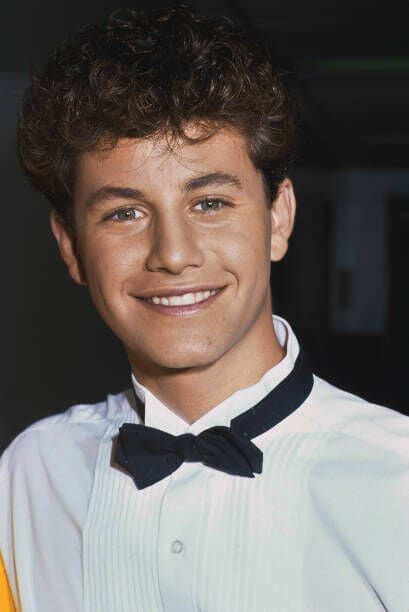 Kirk now runs the television show, The Way of the Master with evangelist Ray Comfort. He still occasionally acts in films but prefers Christian movies that match his values, like Fireproof and Kirk Cameron's Saving Christmas. Critics lambasted the latter film, which has an embarrassingly low rating of 1.4/10 on IMDb. Cameron also won an award for Worst Actor for his performance in the Christian comedy.

Jonathan Taylor Thomas: Tim "The Toolman" Taylor's Son
In 1987, when Jonathan Taylor Thomas was six years old, he lent his voice to the children's television show, The Adventures of Spot. Jonathan continued to voice the fictional puppy, Spot, for six years. In 1990, Jonathan portrayed Kevin Brady in two episodes of The Bradys. The role you probably recognize him from is as Randy Taylor, Tim Allen's middle son in Home Improvement.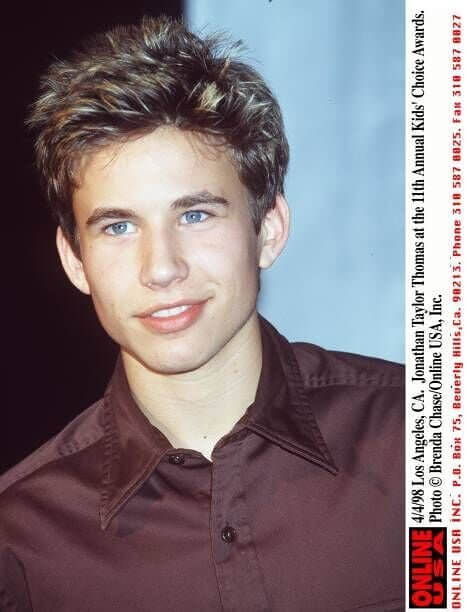 In 1996, he told Premiere, "You should be focused on doing a good job, but … every job has an end." The teen heartthrob played Randy until he was 17 and took a short break from the spotlight. His last role was in The Last Man Standing. He retired from acting when the series came to an end. These days, Jonathan keeps a low profile. Photographers spotted him walking his dogs in Hollywood in June 2021.

Barret Oliver: The Kid From The NeverEnding Story
Child star Barret Oliver has 22 acting credits to his name, and they're all from the '80s. He is best known for playing Bastian Bux in The NeverEnding Story when he was 11 years old. Barret also impressed audiences with his roles in sci-fi films, D.A.R.Y.L. and Cocoon. After Barret left acting, he joined the Sea Organization, a religious order comprising the most devout members of Scientology.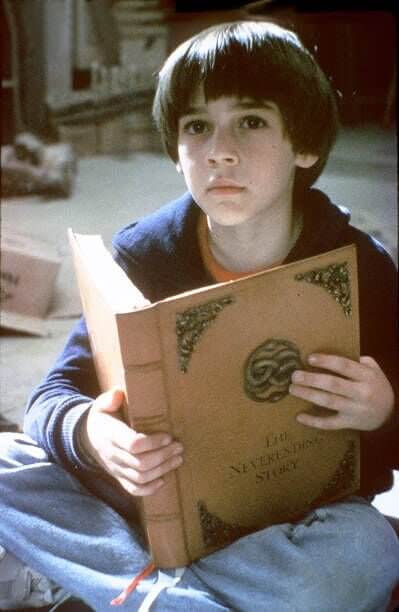 As of February 2022, Barret works as a photographic historian. He specializes in 19th-century photographic processes like collodion and Woodburytype. In 2007, the contemporary artist wrote A History of the Woodburytype, explaining the printing process. He appeared on television again in 2012 to demonstrate his expertise in the documentary In the Usual Manner. Barret keeps out of the public eye and has never revealed his marital status or whether or not he has children.

Comedian Actor Rick Moranis
Rick Moranis made a name for himself by making audiences laugh in classic '80s and '90s comedy films like Ghostbusters, Spaceballs, Little Shop of Horrors, and Honey I Shrunk the Kids. In most of his early movies, he wrote his own comedic lines. "I'm really not an actor," he explained. "I'm a guy who comes out of comedy, and my impetus was always to rewrite the line to make it funnier, not to try to make somebody's precious words work."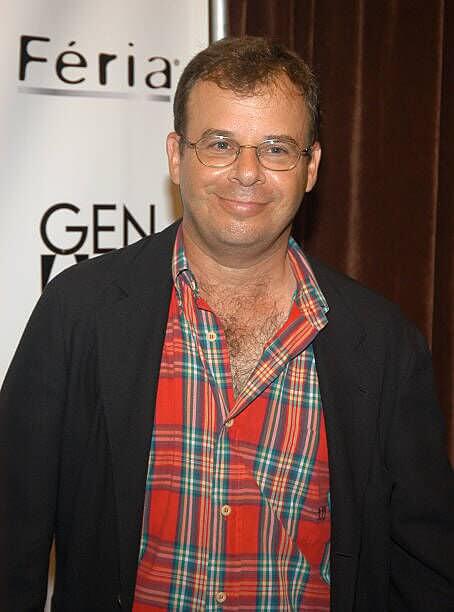 He took a long hiatus from live-action films in 1997, after losing his wife to cancer in 1991. He was a single parent to their two young children, Rachel and Mitchell, and found it hard to raise his kids while traveling to make movies. In the early 2000s, Rick lent his voice to several animated films, including Brother Bear and Brother Bear 2.

Justin Guarini Took a Different Path to Kelly Clarkson
Do you remember Justin Guarini from the first season of American Idol in 2002? He was the runner-up and lost to Kelly Clarkson. Judge Simon Cowell was impressed with his audition, commenting, "Justin, you know, occasionally you're very privileged when you do a competition like this to hear somebody undiscovered who has a voice like yours." The following year, Justin and Kelly Clarkson starred in the musical romance From Justin to Kelly.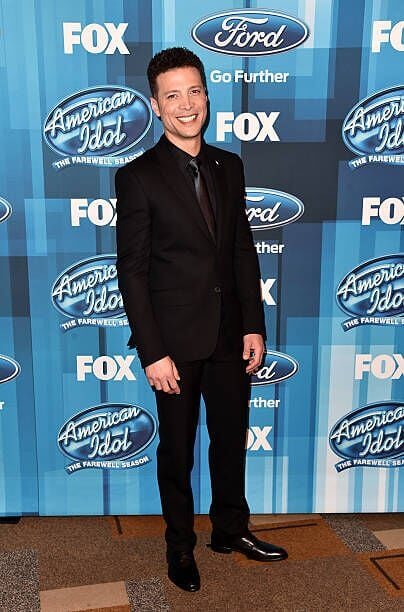 Unfortunately, the movie flopped and has a pathetically low Tomatometer rating of only 8% on Rotten Tomatoes. Kelly Clarkson took the failure on the chin and made multiple hit songs. She even hosts a talk show now. Justin, on the other hand, seemed to hide in embarrassment. He starred in several Broadway shows but stayed out of the limelight. He currently teaches musical theater at Pace University.

What Happened to Freddie Prinze Jr.?
When Freddie Prinze Jr. made his first appearance in a Hollywood film in 1996, he was a culinary school student. However, he decided to stick with acting after receiving recognition for his performance in the 1997 horror flick - I Know What You Did Last Summer. "I have been cooking longer than I've been acting," he told E! News. "In fact, if I hadn't made it as an actor, I'd probably be a chef today."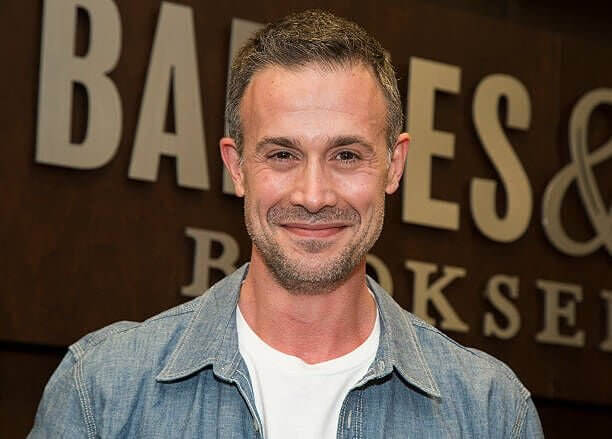 Freddie married I Know What You Did Last Summer costar, Sarah Michelle Gellar, on September 1, 2002. They're still very much in love, and they have two children together. Although Freddie still acts, he is selective about the roles he chooses. "The business had changed so much," he explained. "Nothing filmed in L.A. anymore, but maybe four or five projects a year."

Kelis Brought All the Boys to the Yard
When singer Kelis released her third studio album, Tasty, in 2003, one of the album songs, "Milkshake," reached third place on the Billboard Hot 100. The song is her highest-charting single. It also featured in the 2004 film Mean Girls and many other movies and television series. However, in 2006, she started bringing boys to the yard with her sauces instead of her milkshake.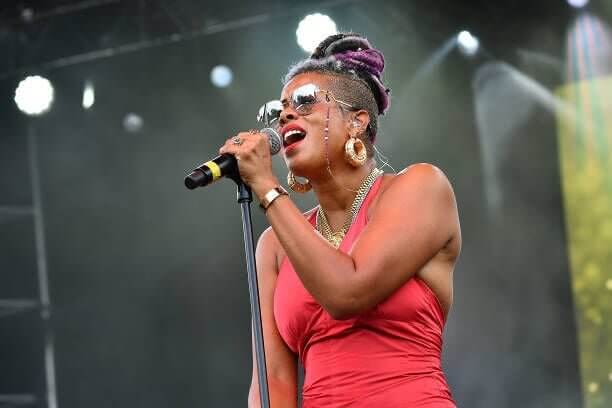 She trained as a saucier and graduated from Le Cordon Bleu culinary school. Since then, she has appeared on various cooking shows, co-written a cookbook, launched her own barbecue sauce, and hosted a cooking show called Saucy & Sweet. In 2020, she moved to a farm outside Los Angeles, where she lives with her husband and kids. Fans will be happy to know that Kelis is making music again. She plans to release her new album in 2022.

Jesse Metcalfe's Fall From Grace
Before Jesse Metcalfe played the attractive gardener who had an affair with Eva Longoria's character in Desperate Housewives, and acted in the soap opera Passions. He also had a minor role in Smallville. Jesse is best known for portraying the main antagonist in the 2006 teen romantic comedy John Tucker Must Die. After that, he fell off the radar and 30 feet to the ground.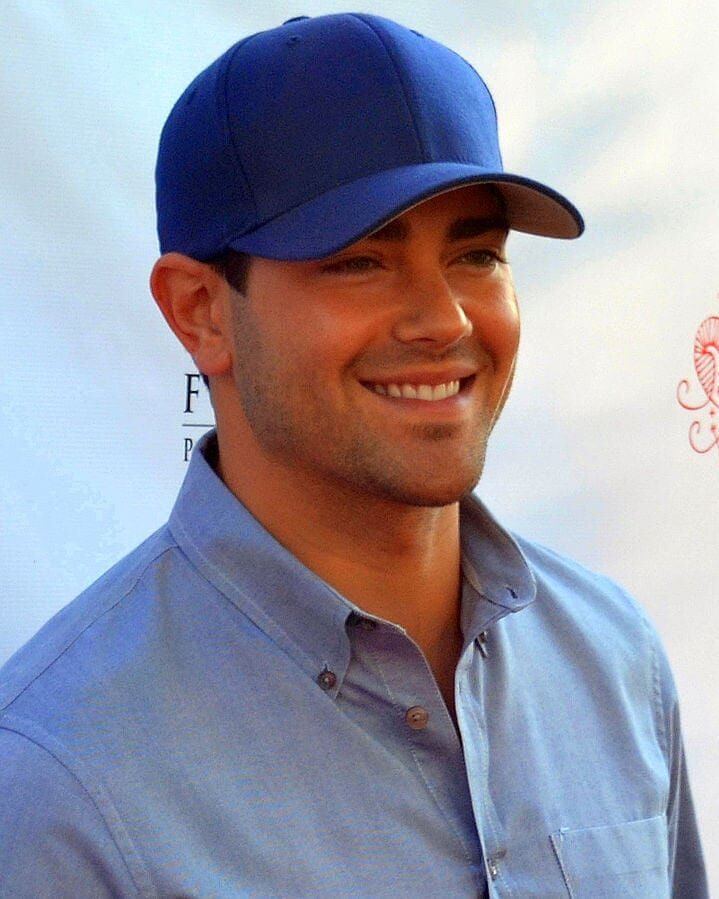 While at a party in 2008, Jesse fell off a second-story balcony. He fractured a fibula, the long thin bone in the legs. Since then, Jesse has had several forgettable acting roles. His luck changed in 2016 when he landed the part of Trace Riley in Chesapeake Shores. "It's a great family drama where I play a country music singer and songwriter," he enthused. "So, I can sing on the show, which is something I find incredibly gratifying."

Disney Stars Aly and AJ Michalka
In 2006, sisters Alyson "Aly" and Amanda Joy "AJ" Michalka starred in the Disney Channel film Cow Belles. Aly was already a Disney star, as she portrayed Keely Teslow in Phil of the Future from 2004 until 2006. Her younger sister AJ began her acting career even earlier. AJ had minor roles in several TV shows including, Passions, Birds of Prey, and The Guardian. The Michalka sisters are best known for their musical duo formed in 2004.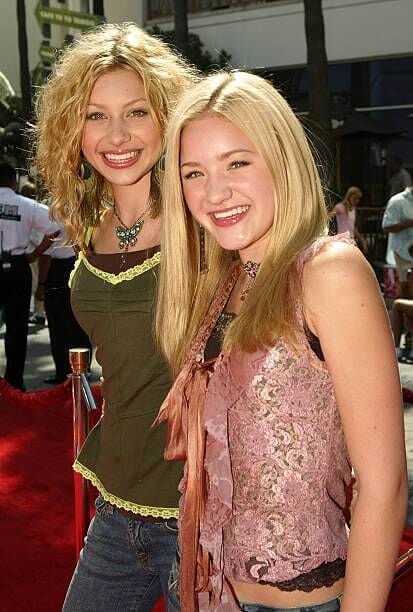 They originally called their duo Aly & AJ, but they changed it to 78violet in 2009. Six years later, they returned to their original name. If you have always wanted to hear them live, you're in luck. In May 2021, they announced the dates for their 2022 tour. Fans were so excited about the tour that the artists trended on Twitter.

Michael Schoeffling: One of the Biggest Hunks of the '80s
Like Molly Ringwald, actor Michael Schoeffling found international success in the 1984 rom-com Sixteen Candles. He played the handsome but caring high school jock, Jake Ryan. Many years later, fans still swoon over the character. In 2004 (two decades after the film came out), The Washington Post published an article called "Real Men Can't Hold a Match to Jake Ryan of Sixteen Candles," which discussed the character's long-lasting allure.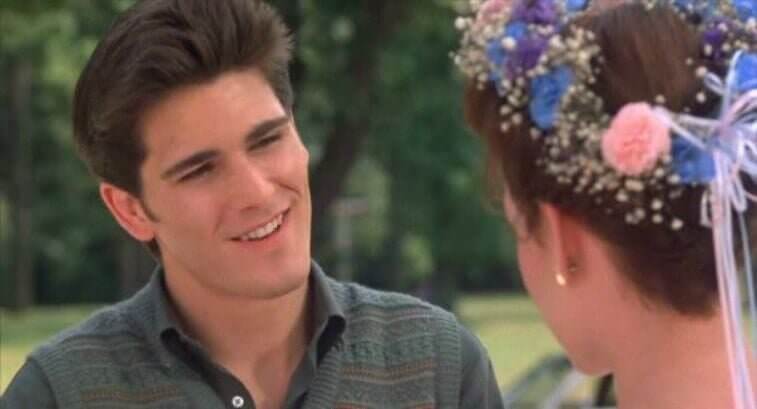 Michael has been married to actress Valerie Robinson since 1980. The couple welcomed their son Zane in 1988 and their daughter Scarlet in the early '90s. After starring in Sixteen Candles, Michael appeared in eight more films. However, he retired from acting in 1991 after reportedly struggling to find enough roles to support his family. These days, he has a regular job as a carpenter.

Early 2000s Musician Ryan Cabrera
Singer-songwriter Ryan Cabera was known for his spiky blonde hair and his hit song "On the Way Down." Before he wrote the song, Ryan struggled to make a name for himself. "I was getting turned down by every label across the board," he revealed to Entertainment Weekly. "Everyone said the same: 'We love your voice; we love your sound; your look, but we don't hear a hit song, so no.'"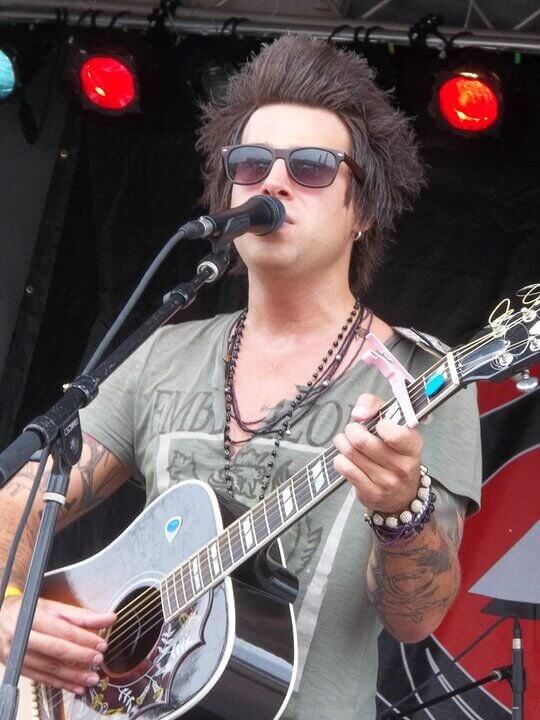 After "On the Way Down" came out in 2004, people finally took notice of the musician. He even dated celebrities who were trending in the early 2000s, like Ashlee Simpson, Audrina Patridge, and Avril Lavigne. In November 2020, Ryan proposed to his girlfriend, WWE star Alexa Bliss. They plan to get married sometime in Spring 2022. Although Ryan is a one-hit-wonder, music is still important to him, and he continues to write songs.

Excavating Camilla Belle's Acting History
It's been 25 years since Camilla Belle played Cathy Bowman, the little girl who gets attacked by tiny dinosaurs in the opening scene of Lost World: Jurassic Park (1997). Camilla got her big break the following year when she played the younger version of Sally Owens in Practical Magic. Sandra Bullock portrayed the adult version of the character. Camilla is best known for her performance in the 2006 thriller When a Stranger Calls.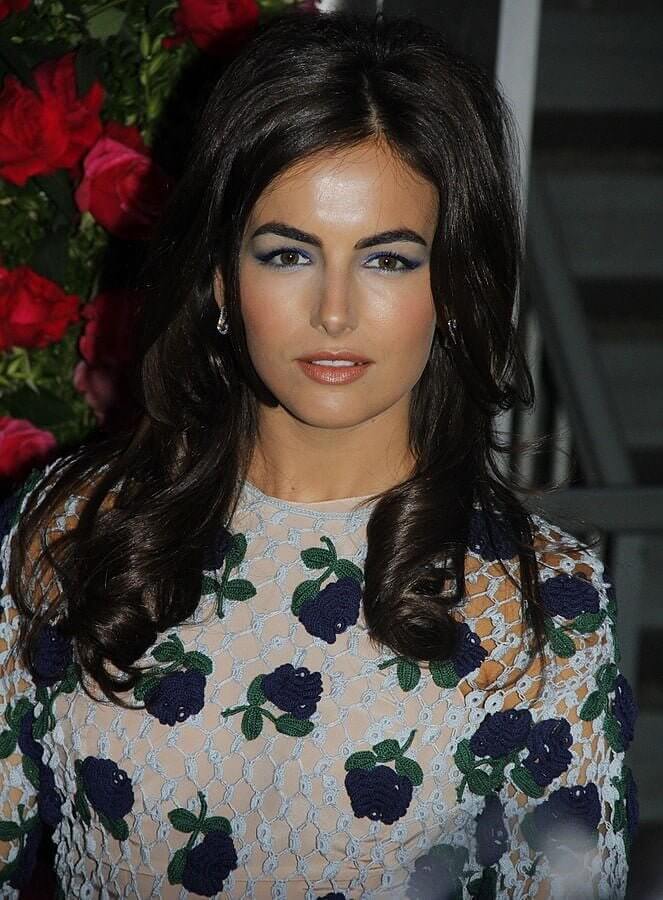 Although critics ripped the film apart, many praised Camilla. "Atmospheric but generally disappointing thriller, despite a passably tense climax and an eye-catching performance by newcomer Camilla Belle," wrote critic Matthew Turner. The film has a 9% rating on the Tomatometer, the same score as the other movie Camilla is known for – 10,000 BC. After two movie flops, Camilla continued to act. However, her recent roles have not garnered much attention.

Andrew Keegan's Career Has Come Full Circle
Andrew Keegan started acting in 1993 at the age of 14 and was relatively unknown until he landed the role of Wilson West in 7th Heaven. His popularity grew in 1999, when he played the egotistic Joey Donner in 10 Things I Hate About You. Andrew continued appearing in 7th Heaven until 2004. Over the years, he had minor roles in several other shows.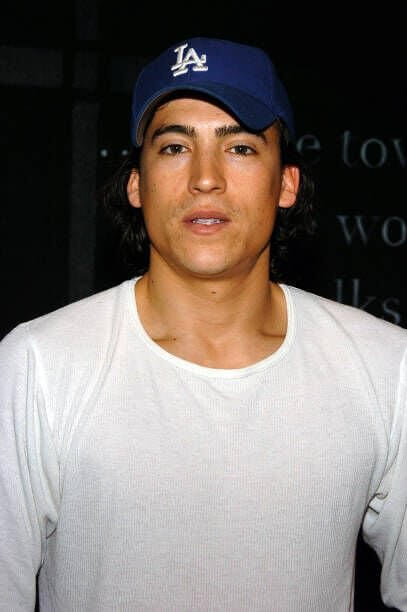 He made headlines again in 2015 after he revealed that he had started a spiritual movement called Full Circle. "Synchronicity," he explained, "Time. That's what it's all about. Whatever, the past, some other time. It's a circle - in the center is now." The actor currently has a role in the series Trinkets, and he is looking forward to acting more after the pandemic ends. "That's the plan...getting back to work after this COVID thing," he said.

Eliza Dushku Quit Hollywood Because of Sexual Harassment
In 2000, the cheerleading comedy Bring It On catapulted actress Eliza Dushku into stardom. For the next 17 years, she had a successful acting career, with roles in shows like Buffy the Vampire Slayer, Angel, and Dollhouse. However, she ditched Hollywood after a terrible experience on the set of the TV series Bull in 2016. She was supposed to have a regular role as J.P. Nunnelly, a confident high-powered lawyer.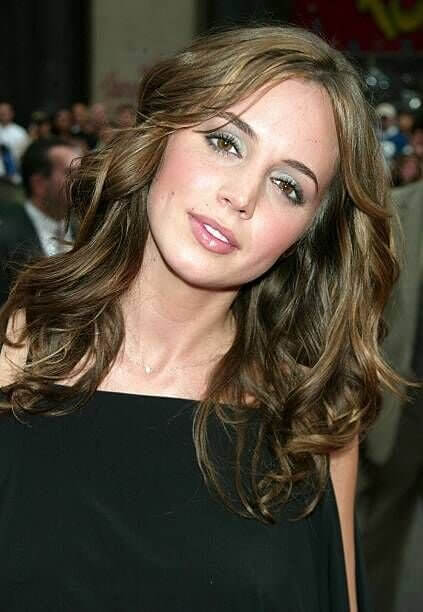 Eliza was under the impression that her character would "counterbalance the existing male lead." However, when she arrived on set, she discovered that it was all "bull." Eliza claims that she lost her job after accusing costar Michael Weatherly of "near-constant sexual harassment." According to Eliza, Michael referred to her as "Legs" and would do creepy things like sniff her. Eliza quit acting and returned to Lesley University to study holistic psychology.

Danica McKellar From The Wonder Years
If you watched television during the late '80s, you probably remember the coming-of-age sitcom The Wonder Years. Danica McKellar's character, Winnie Cooper, was a fan favorite. The young actress even had her first kiss while filming the series. When the show ended, it appeared that Danica's acting career did too. However, it did not. Most of her credits are for Hallmark Christmas movies.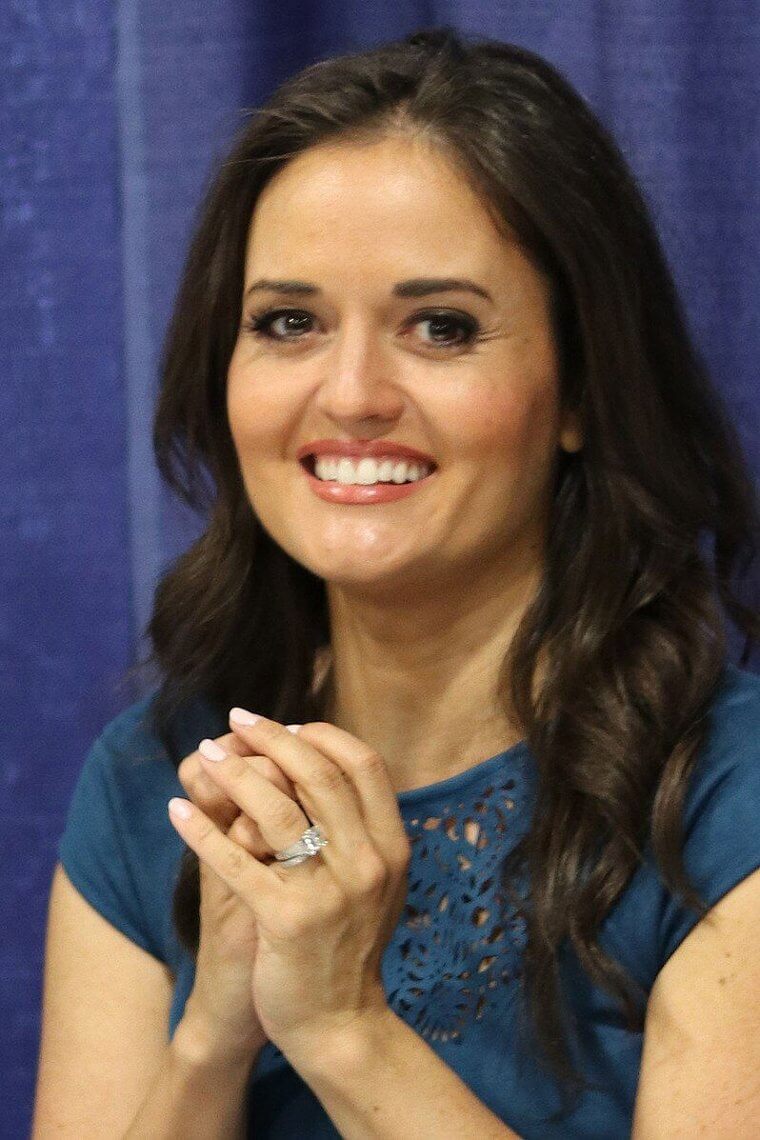 Danica voiced Miss Martian in the animated show Young Justice, and she has portrayed Judy Jetson in The Jetsons since 2017. Apart from acting, Danica is also passionate about mathematics. She has written six non-fiction books on the subject with funny names like Girls Get Curves: Geometry Takes Shape and Kiss My Math, to inspire confidence in young students. Danica also has experience with screenwriting and directing. She is currently a judge on the 2022 gameshow Domino Masters.

Brandon Routh: The Best Superhero of the Worst Superhero Movie
When Brandon Routh was 24 years old, he auditioned for the role of Superman in the 2006 film Superman Returns. Director Bryan Singer was impressed by his likeness to the best-known Superman actor Christopher Reeve and his "combination of vulnerability and confidence." Brandon was an unknown actor before playing Superman, and so was Christopher Reeve. But Superman Returns was surprisingly a box office fail.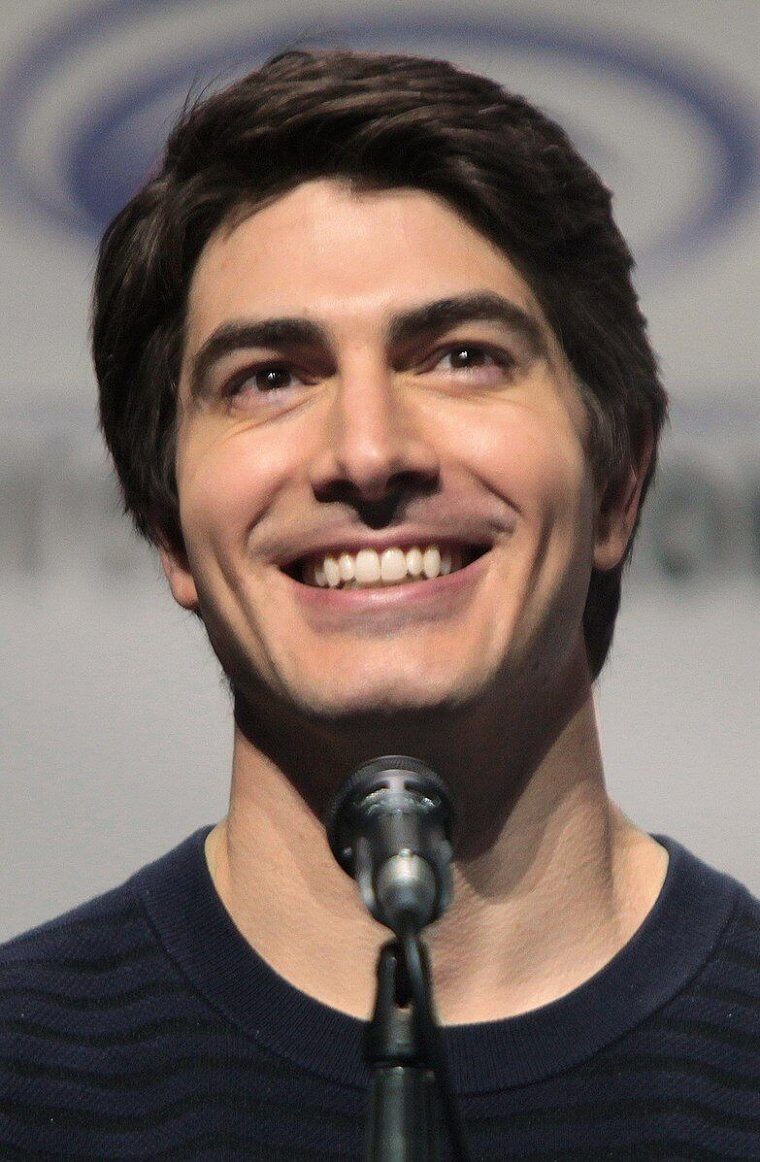 Brandon's performance received mixed reviews. Newsweek praised the actor and said he "effortlessly lays claim to the iconic role." However, film critic Roger Ebert felt differently. "Routh lacks charisma as Superman," he wrote, "and I suppose as Clark Kent, he isn't supposed to have any." In 2006, Brandon won "Best Superhero" at the Spike TV Awards. Although we don't hear much about Brandon, he is still acting and has 68 credits to his name.

Kristin Kreuk: Clark Kent's Best Friend
Canadian actress Kristin Kreuk made a name for herself after playing Lana Lang in the superhero series Smallville from 2001 until 2009. Her performance put her on the map, but surprisingly, Kristin's acting career did not take off. She starred in a few movies and series, but the roles were too small, or the productions were not hugely successful. In 2017, Kristin was involved in the NXIVM sex-trafficking cult scandal.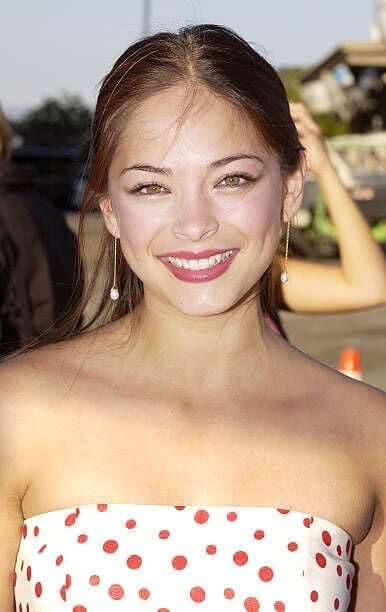 However, although she was previously a member of NXIVM, Kristin believed it was a "self-help/personal growth course" and claimed she did not witness anything illegal. Her costar, Allison Mack, also joined the cult but was an accomplice in the crimes and will serve in prison. Kristin has put the controversy behind her and continued acting. Her most recent role is as Charlene 'Charlie' Hubble in the 2022 crime thriller series Reacher.


Up next, some of the biggest heartthrobs ever...
 
The Heartthrobs Who Dominated Hollywood the Year You Were Born
If anyone has ever told you that looks don't contribute to success in Hollywood then they have obviously never been presented with the array of hunky heartthrobs that live in Tinseltown. The neighborhood is crawling with gorgeous eye candy and even stereotypically-average men look handsome under the light of fame. The following men are the cream of the crop of all attractive celebs and have had their faces fill the tabloids of the world and screens of Hollywood. From the unassuming boy-next-door to the wild man who will have your dad load his shotgun - we've got them all. 

Ryan O'Neal - 1970

Born in the middle of World War II, Ryan O'Neal is the mid-century version of Ryan Gosling with his alluring smile and kind eyes. Although he was no stranger to the big screen, he had an interesting history before stepping in front of the camera.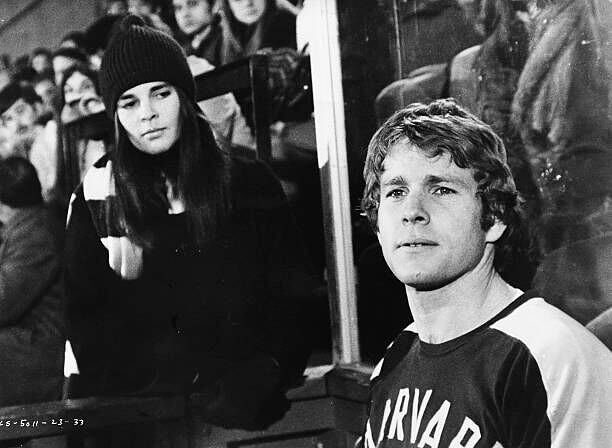 Before starting his Hollywood career in 1960 and the release of Love Story in 1970, which shot him to fame in Hollywood, Ryan trained as an amateur boxer. During his stint as an athlete he walked home with more wins to his name than losses, and this success would follow through to his Hollywood career. 
 
Richard Roundtree - 1971
Richard Roundtree may be remembered as one of the most handsome men from Hollywood, but he also has a famed reputation for being the first black action hero for his role as private detective John Shaft in the film Shaft.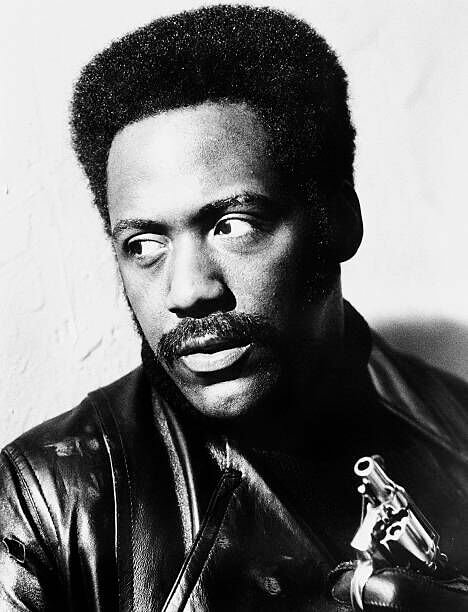 Even in his now-older age of over 75 years old, he wears a cheeky grin and his peppered beard is beautifully contrasted against his dark skin. The former model has also managed to keep up his stylish get-up and continues to melt hearts today.

Al Pacino - 1972
Depending on when you were first introduced to the face of this New York actor will determine which of his many characters you first fell in love with. The Oscar winner has an impressive career that spans over five decades and includes big titles such as The Godfather trilogy and Scarface.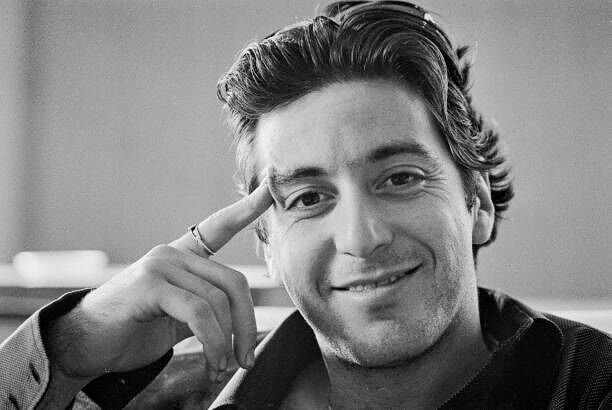 While Al Pacino has definitely aged with grace and preserved his good looks right up to his current age of over 80 years old, he definitely peaked in the '70s when his dark hair lusciously framed his face of Italian features.
Roger Moore - 1973
During the 1970s, Roger Moore was the envy of all young men. His neatly groomed hair and suave character would cause heads to turn and everyone else to fade into the background. As if he couldn't get any more handsome, he was cast as the untouchable character of James Bond.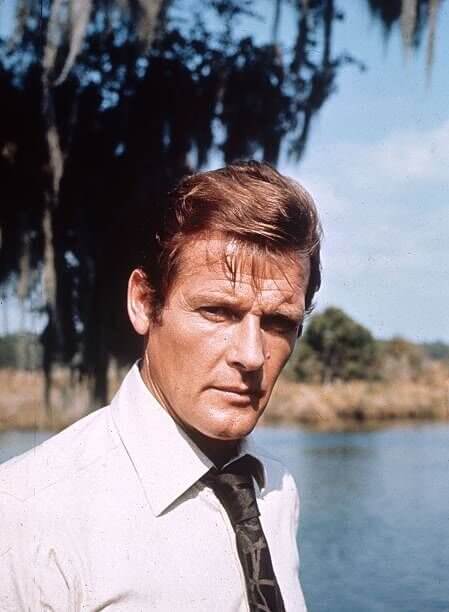 Roger Moore played the role of the seductive secret agent in seven feature films between the years of 1973 and 1985, earning him the reputation of being one of the originals. The men that followed in the role had big shoes to fill!
Robert Redford - 1974
Robert Redford has several achievements to his name. He was awarded the Academy Award for Lifetime Achievement in 2002, and he is the founder of the famous Sundance Film Festival which highlights the art of film every year. In 2014, Time magazine gave him the honorable title of being one of the 100 most influential people in the world. And he achieved all of this while being one of the most attractive men on the scene. 

He may have aged a bit and earned a few wrinkles and gray hairs along the way, but his memory will always be for his roles in The Sting and The Way We Were.
Jack Nicholson - 1975
When you think of Jack Nicholson, you probably think of his psychopathic facial expressions in The Shining. This image is a far cry from being one of the most attractive men in Hollywood. But during his heyday, Jack Nicholson was quite a hunk.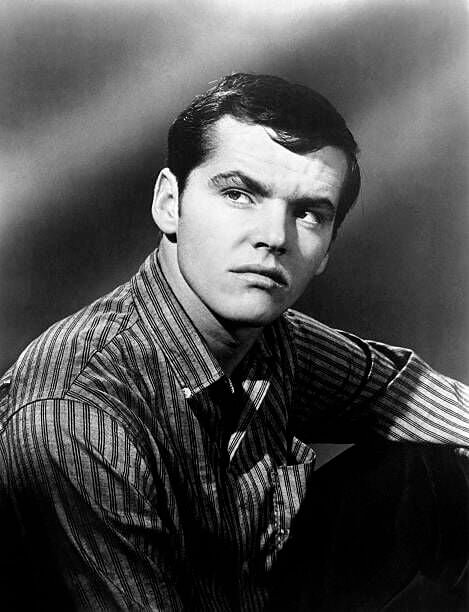 A good look at his younger features will encourage you to give another take. As much as his talents are what earned him his multiple Oscar awards, we can't help but wonder if his offbeat good looks had anything to do with it...
Sylvester Stallone - 1976
Sylvester Stallone has played a few iconic roles over the years that have led to him being loved and revered. At first, the New York-born actor struggled to make it in Hollywood, but once he was discovered by the right team, there was no turning back.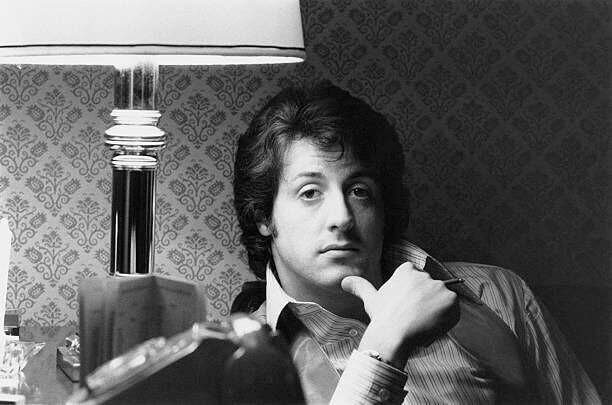 Perhaps his most notable role was as the boxer Rocky Balboa in the film series Rocky. During this series, he showed off his sculpted muscles and handsome features - and they just can't be forgotten.

John Travolta - 1977
If the thought of John Travolta shaking his hips as leather-clad Danny in Grease doesn't get your heart racing, then his slick moves from Saturday Night Fever certainly will! John Travolta is an iconic hottie from the '70s, but he's somehow managed to keep his looks in check until today!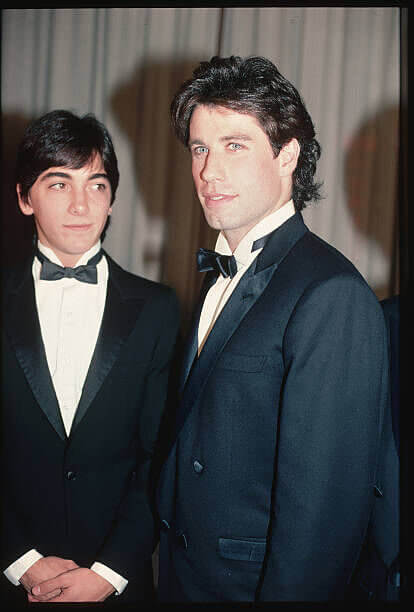 He may be over the retirement age of 65, but his roles in recent films such as The Fanatic and The Poison Rose show that he's still got it - making him a worthy addition to this list!
Christopher Reeve - 1978
All comic fans will be well aware of Christopher Reeve for being the most famous actor to ever play the role of Superman in the late '70s. Once he starred as the buff superhero, he became a coveted star in Hollywood, yet consistently turning down roles in action movies. 

Instead, the handsome star chose to work in small films and play the role of complex characters. This would be a good decision as his appearance in films such as The Bostonians and Street Smart were critically successful.
Steve Martin - 1979
There's little that is as attractive as a man who can make you laugh, and Steve Martin manages to do all that while looking good. Rising to fame as a funny-guy writer for The Smothers Brothers Comedy Hour and then as a host on Saturday Night Live, he was eventually cast in several blockbuster comedy films.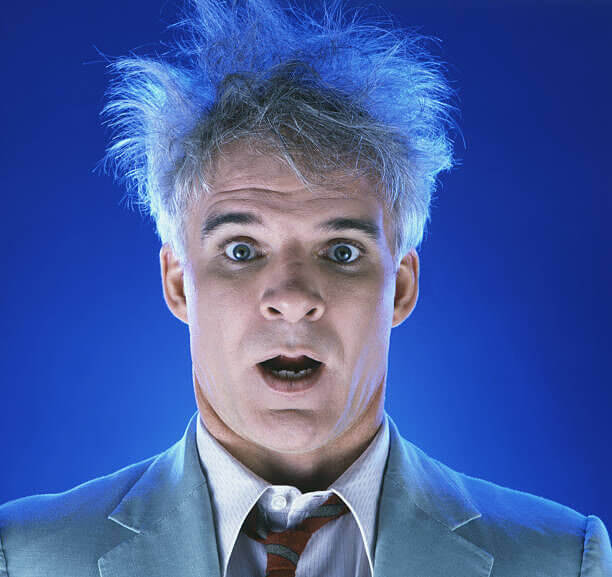 As time passed, Steve Martin became even more endearing, hilarious, and handsome. He is loved as one of the most attractive comedians to ever feature on the big screen.
Harrison Ford - 1980
Harrison Ford is largely considered a 'golden oldie' and has been a Hollywood favorite since he first started his career in 1966. His most notable role may be Han Solo in the Star Wars franchise, which has cultivated a cult following, but his legacy echoes beyond.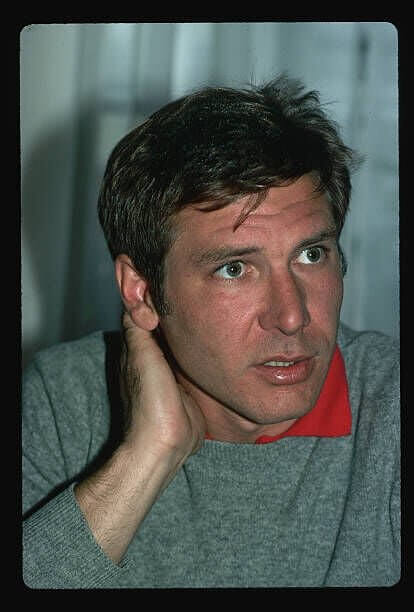 His fame would continue with his feature in the Indiana Jones franchise which only served to add a rugged appeal to his already attractive look. Today, Harrison Ford is still remembered as one of the most handsome actors in Hollywood - and continues to boast his good looks today.

Kurt Russell - 1981
There's something incredibly attractive about a man that is in love. Kurt Russell's age-old relationship with Goldie Hawn has made the pair an iconic duo and their love radiates straight through to light up their faces. 
But even without Goldie Hawn, the Overboard actor is a serious looker. The combination of his strong jaw, swooping hair, and lopsided grin is the perfect concoction for melted hearts. Don't get us started on his adorable dimple - it's the cherry on the top of a delicious human!
Ricardo Montalbán - 1982
The Mexican-American actor made waves in Hollywood as a drop-dead gorgeous actor with an exotic flair. Over the course of seven decades, Ricardo Montalbán caused hearts to swoon by being cast in a variety of drama, crime, and comedy films.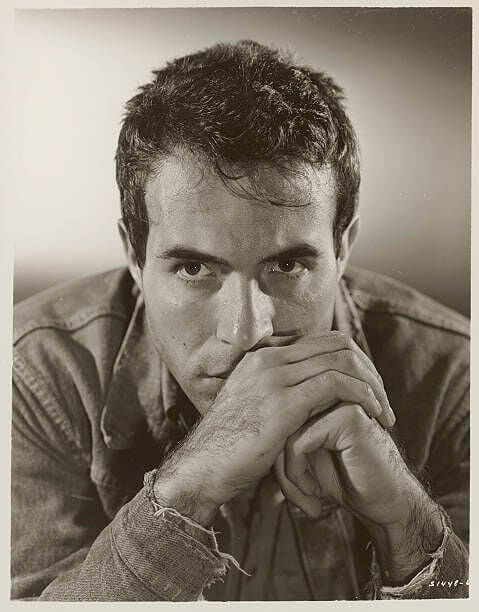 Some of his best-known television shows and films include Fantasy Island and the Star Trek series. He also won an Emmy Award for his role in How the West Was Won. His contribution to the silver screen earned him a Lifetime Achievement Award from the Screen Actors Guild in 1993, and the respect of men and women around the world.
Matt Dillon - 1983
Matt Dillon's delicate features and mischievous expressions catapulted him to fame from a young age, making him a teen idol after starring in films such as My Bodyguard and Little Darlings at the start of the 1980s.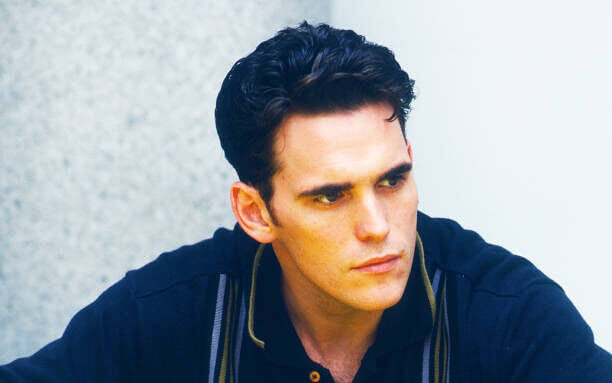 His reputation slowly evolved into a bad boy with nothing to lose after he was cast in The Outsiders. Today, Matt Dillon continues to melt hearts and cause people to doodle his name in hearts. While he still graces the world with his presence in front of the camera, he also spends a lot of time directing from behind.
Prince - 1984
Being serenaded by Prince was a dream come true for many. Before he passed away, Prince would captivate crowds with his funky music and groovy getup. He was the face on countless posters taped on the back of bedroom doors and filled the hearts of millions of fans.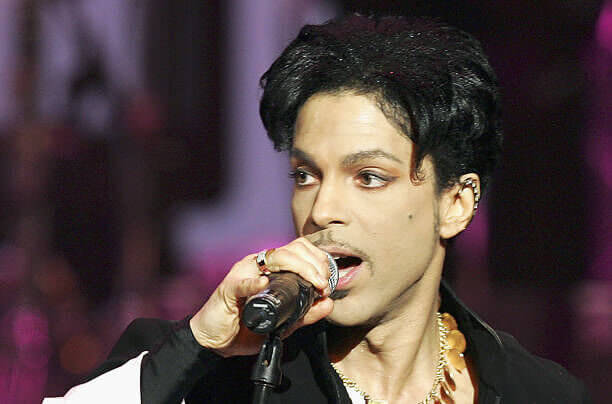 The famous singer was appealing in the way that he pushed the boundaries of pop culture and the idea of attraction. His handsome features were presented in a way that was both notable and legendary.
Judd Nelson - 1985
All it took for Judd Nelson to break his way into the hearts of people around the world and have his name scribbled in the secret journals of even more was his role in The Breakfast Club. His rebellious character and bad boy attire served as a magnet for all viewers who find this look attractive.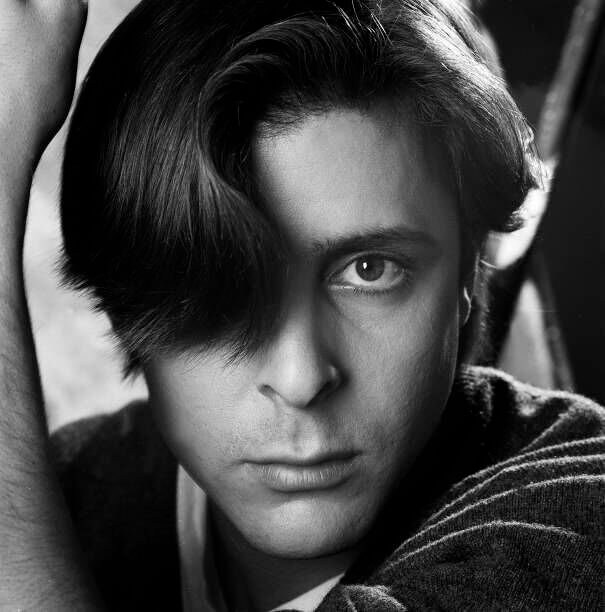 Judd Nelson moved on from this broody character and would come to play the role of Joe Hunt in Billionaire Boys Club and Billy Beretti in Empire. Somehow, he's managed to look good albeit in a completely different way.