Forrest Gump is one of the most beloved films of the 1990s. Winning nearly every major Oscar including Best Picture, Best Director, Best Adapted Screenplay, and Best Actor, it was also the second highest-grossing film of 1994. Over two decades later it is still a part of our popular culture. Forrest Gump just might be Tom Hanks' most iconic role, and he brings the character to life in a truly unforgettable way. However, the film is full of great supporting performances that it quite simply would not be the same without. Let's take a look at the cast of Forrest Gump and see where they are now: some of them have gone to do great things while others have gone down darker paths, including crime and murder. Stick around to learn what the cast of Forrest Gump is doing now. 
 
Michael Conner Humphreys (Young Forrest)
The film shows Forrest Gump in different stages of his life, and Michael Conner Humphreys plays Forrest when he was a boy. It was the first film the actor had ever done, and he was only eight years old when he went in for the audition.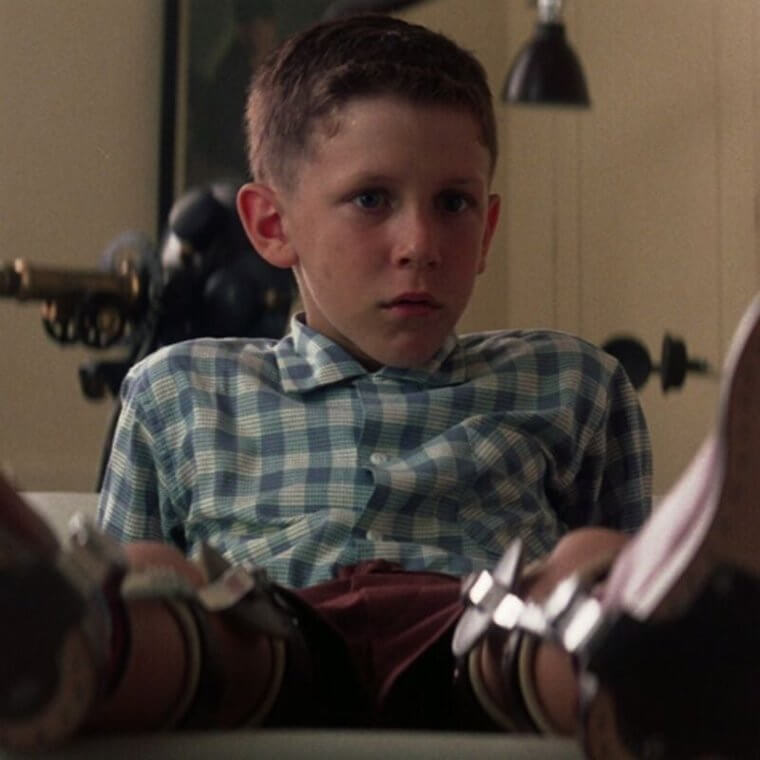 He had a big impact on the film even beyond the scenes that he was in, as Hanks used Humphreys' voice as a model for how grown-up Forrest would talk. Having your film debut be a film as great and successful as Forrest Gump was is a pretty lucky break. What has Humphrey done since then, though? 
Michael Conner Humphreys - Today
You may be surprised to discover that despite his auspicious beginnings, Michael Conner Humphreys decided not to continue with acting. He wanted instead to have a normal life in his hometown in Mississippi, though he did act in a high school play, and had a brief uncredited appearance in the television version of John Grisham's A Painted House.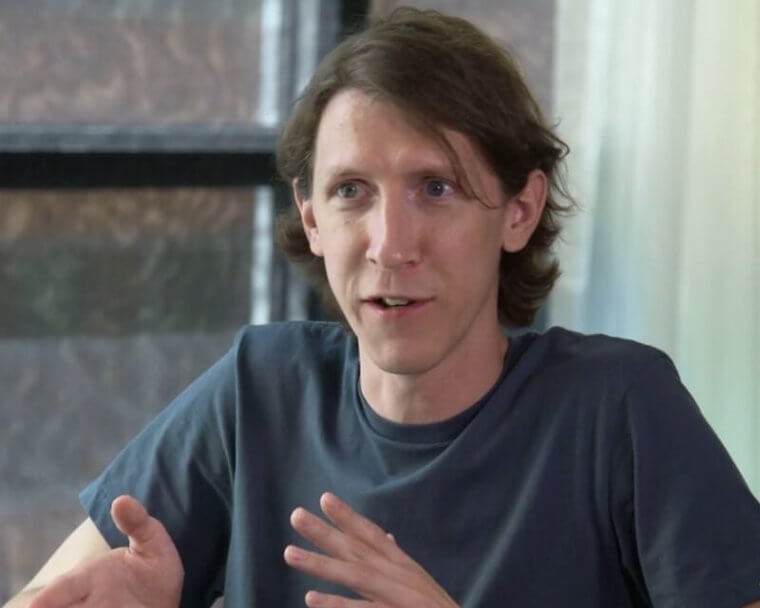 After high school, he joined the military and went to Iraq. Upon coming back, he went to college, and he had a part in an independent film called Pathfinders: In the Company of Strangers. He decided to become a teacher, but he expressed interest in returning to acting one day.
Sally Field (Mrs. Gump)
Sally Field is a legend, having started acting in the 1960s in television shows such as Gidget and The Flying Nun before she had a breakthrough with the 1976 miniseries Sybil. From there she had a string of big roles, including the films Smokey and the Bandit and Stay Hungry, and she won two Best Actress Oscars for the films Norma Rae and Places in the Heart.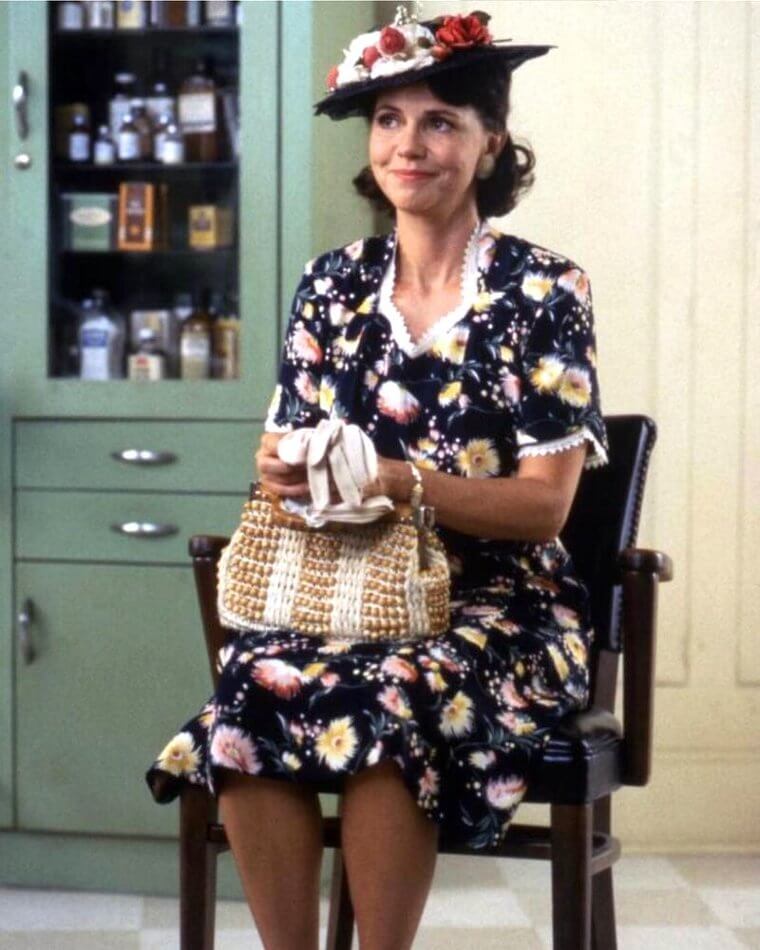 Field played the mother of Forrest Gump, and the sweet-natured woman loves her son more than anything. She was nominated for BAFTA and SAG awards for the film, though she did not win. Despite playing his mom, Field is just ten years older than Tom Hanks. 

Sally Field - Today
Sally Field has done a lot of great work since Forrest Gump. She got an Emmy for her guest role on ER, and another as the lead on Brothers & Sisters. She got yet another Oscar nomination for Lincoln, and she also played Aunt May in The Amazing Spider-Man, becoming the highest-grossing film of her career.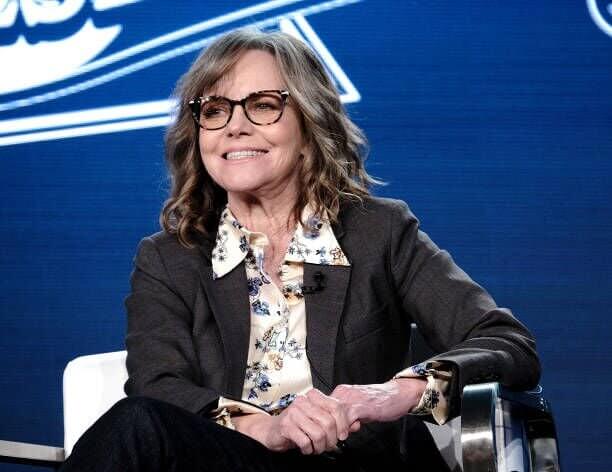 She got nominated for a Tony for acting in a revival of The Glass Menagerie, bringing her back to theater, which she had been away from for many years. She even wrote a book in 2018 called In Pieces where she details her life and career. Her work has earned her a Hollywood star of fame. She has been an important activist in recent years fighting for causes she believes in, and she even got arrested in 2019 at a climate change protest.

Michael Jace (Black Panther Leader)
Michael Jace played the leader of the Black Panthers in Forrest Gump. Forrest learns about the black struggle from him, and Forrest ends up apologizing for having screwed up their event. Jace was convincing in the part, even though he had few acting credits to his name at that time.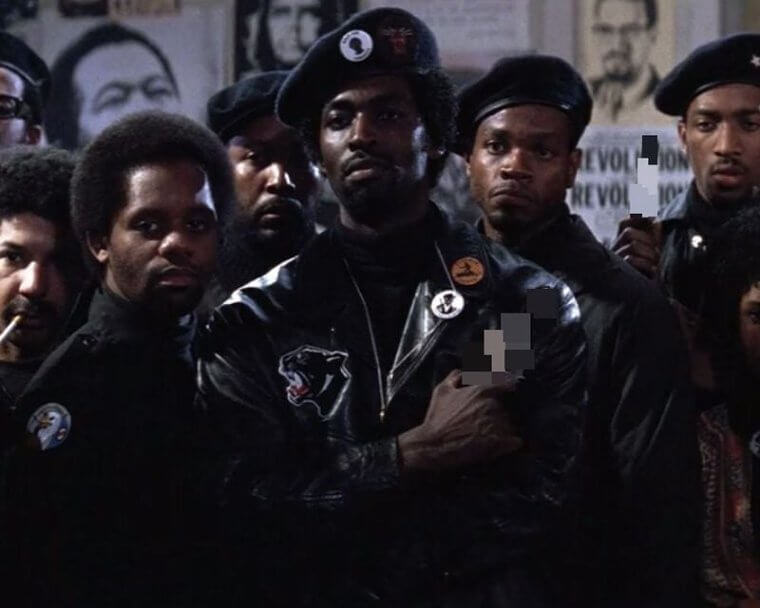 In the same year, Jace was also in Clear and Present Danger, and he had done some television work prior to that, including an episode of Law & Order. In 1994, he was also in Star Trek: Deep Space Nine and Chicago Hope. However, Jace went to follow a darker, more crime-full life. 

Michael Jace - Today
Jace worked in many films after Forrest Gump, with notable roles in Strange Days, The Replacements, The Great White Hype, Boogie Nights, The Fan, and the remake of Planet of the Apes. His biggest part was on the show The Shield as Julien Lowe, and he did many other television shows in smaller parts, including a four-episode run as Terrell on Southland. 

Unfortunately, Jace became less known for his acting and more known for his personal issues. He was convicted of murdering his wife in 2014, and was sentenced to 40 years to life in prison. He confessed to shooting her. His wife, April Jace, was a track and field world champion and was 40 years old when she was killed.

Gary Sinise (Lieutenant Dan)
Who doesn't love Lieutenant Dan in Forrest Gump? The character was complex and full of heart, and it was Gary Sinise's excellent performance that made the character so memorable. The special effects team put blue fabric around his legs so they could later paint them out, but the effect of the character having no legs would not work without a great actor. Thankfully Sinise was up for the job.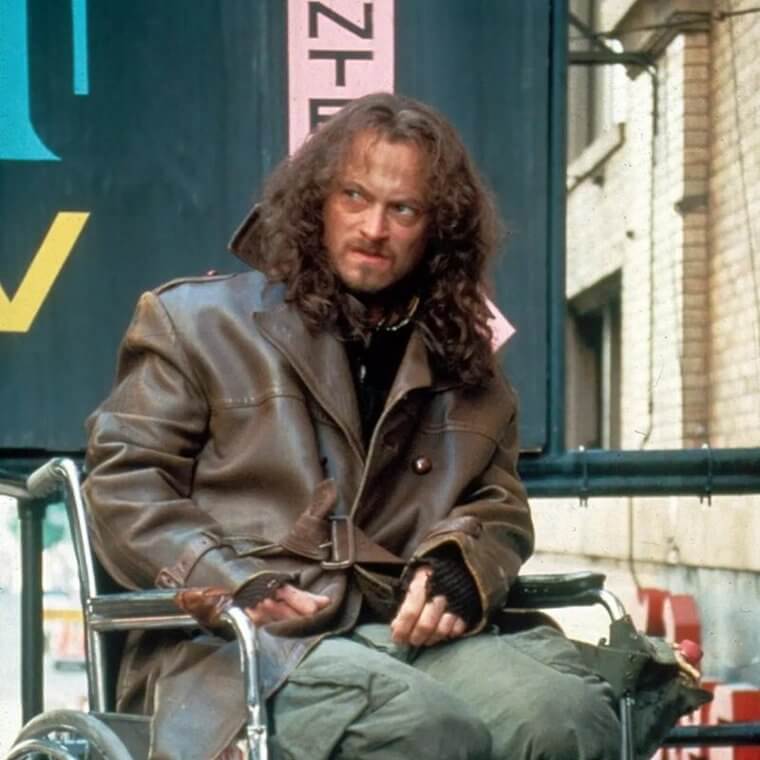 Sinise made his big-screen debut in Of Mice and Men playing George. It was his second film as director, and prior to that, he had primarily acted in theater and television. Of course, Forrest Gump took him to the next level.

Gary Sinise - Today
Sinise teamed up again with Hanks for the films Apollo 13 and The Green Mile, and he was also in The Quick and the Dead, Ransom, Snake Eyes, Mission to Mars, and Reindeer Games. His biggest role since Forrest Gump was his starring run in CSI:NY where he played Detective Mac Taylor for nearly a decade.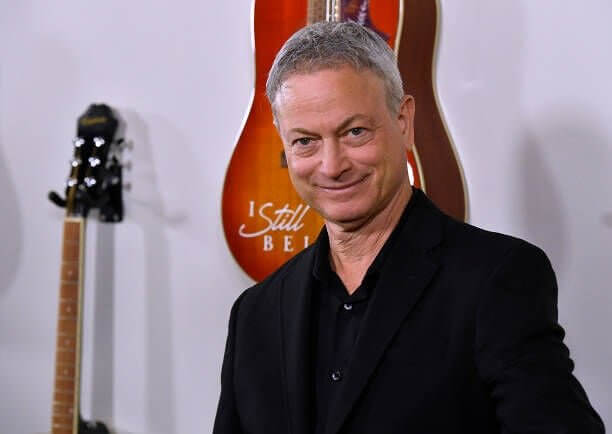 He returned to the police show genre with Criminal Minds and also is in the show 13 Reasons Why. It is not just his acting work where he shines; he found a way to use what he learned from his most popular character to do good. He has his Gary Sinise Foundation, which he set up in 2011. With it, he has raised money to support veterans who have disabilities, attaining $35 million in 2018. It is not just money that he gives but also help such as setting them up with smart homes that are disability-friendly. He also performs with The Lt. Dan Band on military bases. 

Hanna R. Hall (Young Jenny)
Robin Wright was the Jenny to Tom Hanks' Forrest, and the counterpart to Michael Conner Humphreys' young Forrest is Hanna R. Hall's young Jenny. This was the first film appearance for Hall, who grew up in Colorado and auditioned for the film when she was just seven years old.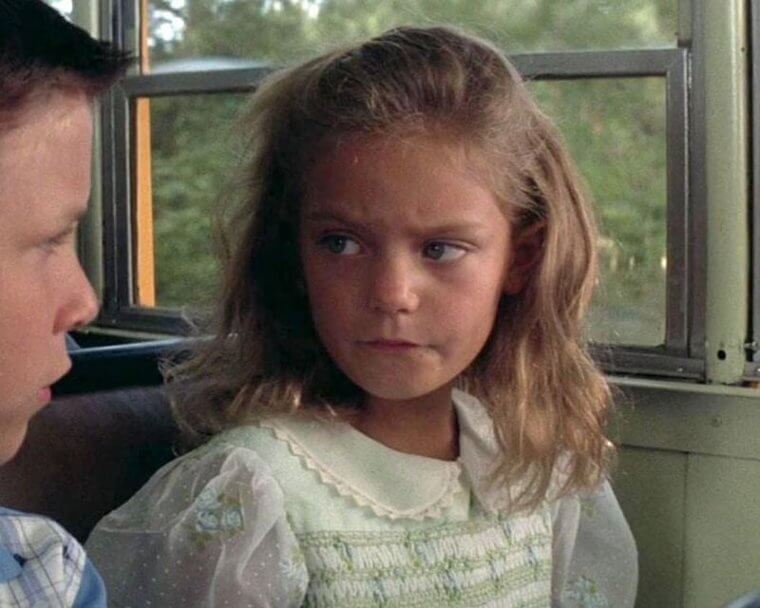 She had a few callbacks and she got the part. She decided to stick with acting, and she followed up Forrest Gump with a number of good roles, playing Goldi in Goldilocks and the Three Bears and Cecilia Lisbon in The Virgin Suicides, as well as some television films in the years after Forrest Gump's release.

Hanna R. Hall - Today
Hall kept acting as she grew up. She played Judith Myers in the 2007 remake of Halloween, and has done many independent films, including American Cowship, Happiness Runs, and Radio Free Albemuth. Her most recent film was Dying for the Crown.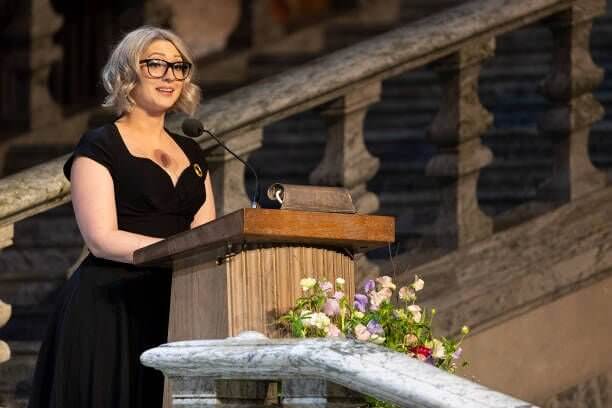 Hall has also done television over the years. She appeared in the episode "The Lesson" on Criminal Minds in 2012, and in 2015 she was on Masters of Sex in the episode "Parliament of Owls." When not acting in TV or film, she has done theater, and she worked as a theater director doing underground plays in Venice, California. 

Mykelti Williamson (Bubba Blue)
Bubba was played by Mykelti Williamson who made his debut in the 1984 film Streets on Fire. He had a number of roles in films and on television, and the year before his iconic role in Forrest Gump, he was in Free Willy, playing Dwight, the social worker, and also appeared in the sequel.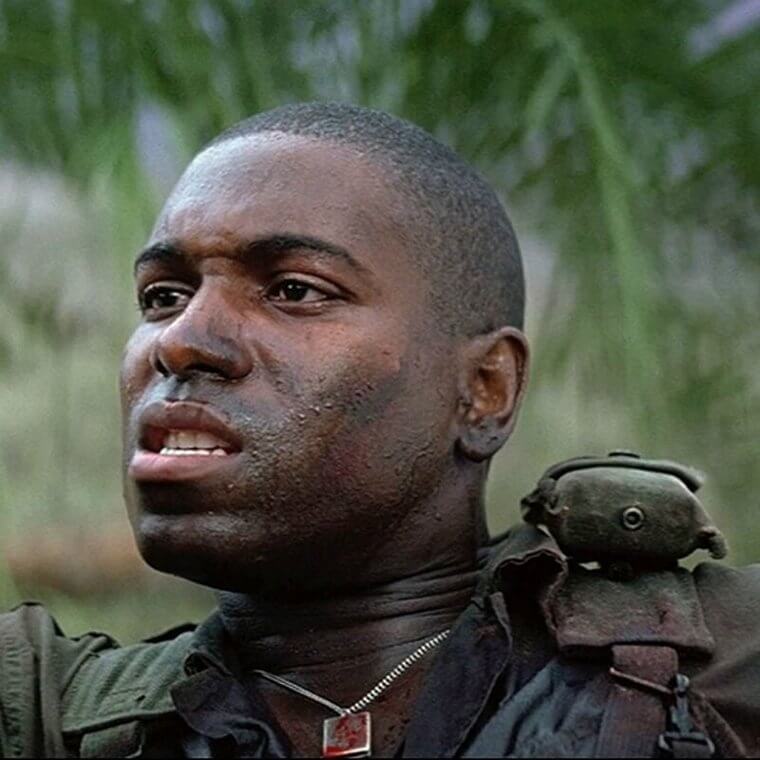 In Forrest Gump, he had to sport a prosthetic lower lip. Funnily enough, the role was turned down to Dave Chappelle, who would have gotten famous before he actually did, had he taken it. He admitted to regretting his decision, but it worked out well for him in the end anyway.

Mykelti Williamson - Today
Williamson has stayed busy since then, having acted in Soul of the Game, Ali, Get Rich or Die Tryin', ATL, Lucky Number Slevin, Black Dynamite, The Final Destination, and many other films over the years.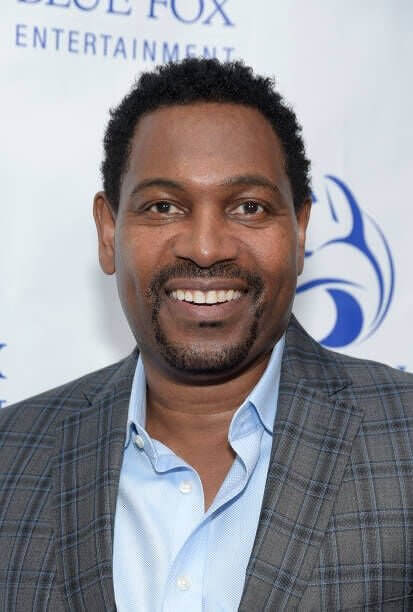 In addition to his film work, he has had a number of recurring television roles over the years, including a run on CSI: NY for seven episodes, where he got to work with Gary Sinise again. Other parts in Justified, Nashville, 24, and Chicago P.D. made him a regular face on television screens. His last TV role was on Lethal Weapon.  

Haley Joel Osment (Forrest Gump Jr. )
Haley Joel Osment was cast based on his appearance in a Pizza Hut commercial, and like the other young actors, this was the first film he ever did, when he was six years old. He is only in the movie for a short time, but his scenes pack an emotional punch.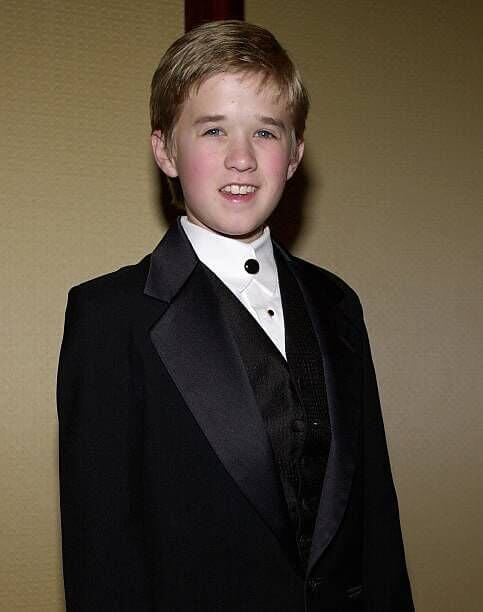 While Osment definitely did a great job in his short appearance, nobody expected that the young actor was just years away from becoming a superstar. He did a few other films after Forrest Gump, but it was 1999's The Sixth Sense that made Osment one of the biggest child stars in history, and one of the youngest to ever be nominated for an Oscar.

Haley Joel Osment - Today
Osment had a string of high profile movies after Sixth Sense, including Pay it Forward in 2000 and Steven Spielberg's A.I. Artificial Intelligence in 2001. His career has been quieter in the years since, with more supporting roles than leading roles, typically focusing on independent films.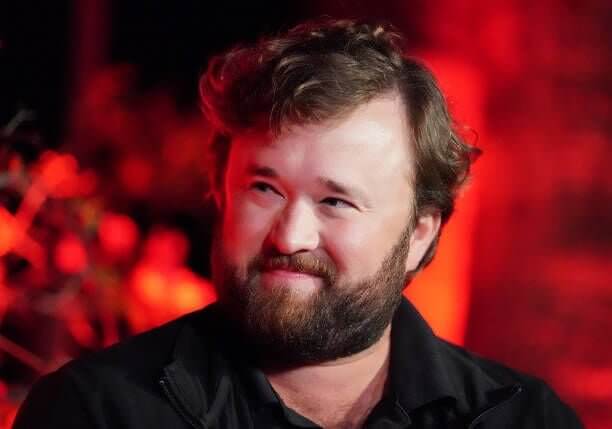 He has also done a lot of television, including a recurring role in Future Man and countless guest parts. One medium he has been prolific in is video game voice acting, having played the protagonist Sora in the video game series Kingdom Hearts. He has acted on Broadway as well, making his debut in 2008 with David Mamet's American Buffalo. 

Geoffrey Blake (Wesley)
Forrest Gump had a lot of conflict in it, but it was a sweet-natured story, and it wanted you to love its characters, however flawed they were. For that reason, it did not have a usual bad guy. If there was one character who we treated as the bad guy, it was Wesley, Jenny's boyfriend who was definitely no good for her, a fact that Forrest was not happy with.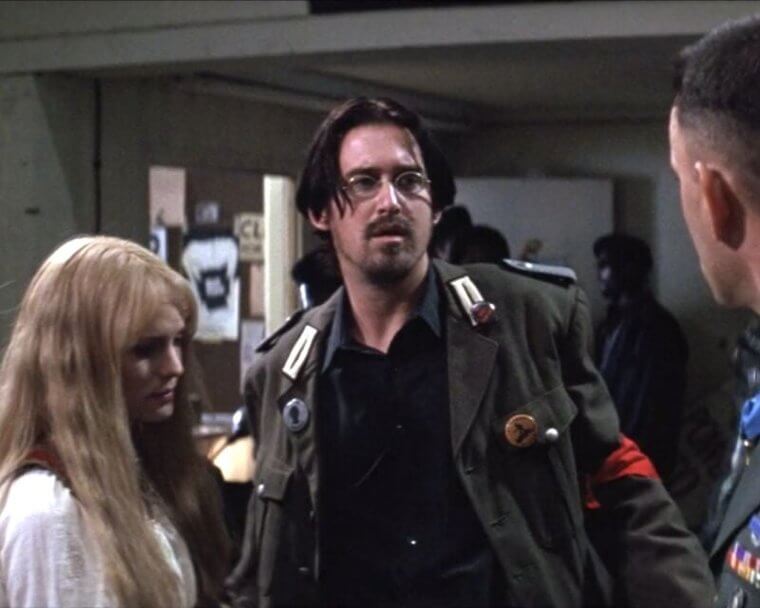 Blake had a number of roles before appearing in Forrest Gump, including his debut in The Last Starfighter and other 1980s films Secret Admirer and Young Guns. He also voiced Ralph in Ferngully: The Last Rainforest, and had a memorable guest role on Star Trek: Deep Space Nine. 
Geoffrey Blake - Today
Blake has had regular work in acting following his role in Forrest Gump. He was in a few more Tom Hanks movies, showing up in Apollo 13 and Cast Away, also directed by Robert Zemeckis, as was Contact, which he appeared in. Some other big films he did were Wag the Dog, Mighty Joe Young, EDtv, and Frost/Nixon. His most recent film appearance was Midway.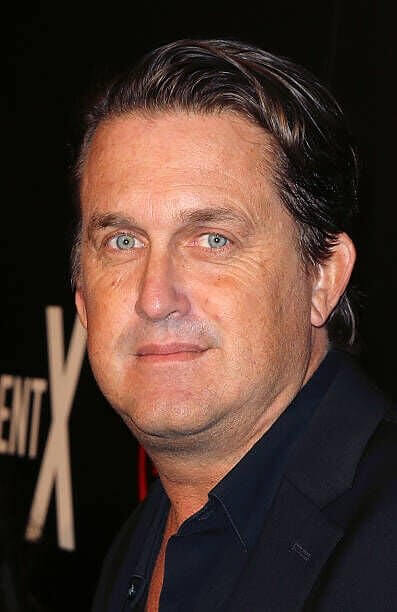 Blake has been active in television, including the shows Private Practice, Grey's Anatomy, Criminal Minds, and Grimm. His most recent television work was the show Charmed. 

Robin Wright (Jenny)
Everybody needs someone to love in their lives, and for Forrest that someone to love was Jenny. Their lives were separate adventures, but they always came back for each other, and with Robin Wright playing Jenny, we could see just why Forrest was so in love with her.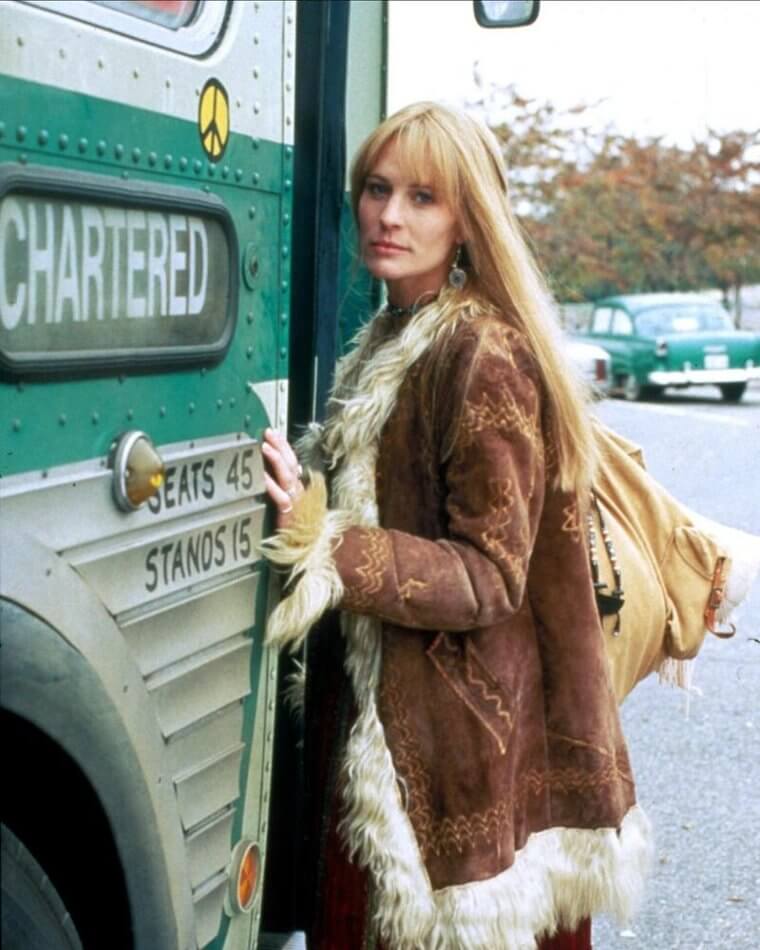 The actress from Dallas got started as a teenager, with her big break being the soap opera Santa Barbara, which she appeared in 538 episodes of. Before Forrest Gump, her biggest film roles were The Princess Bride and Toys, but it was as Jenny that she truly left her mark. 

Robin Wright - Today
Since Forrest Gump, Wright has had success after success. In 1996, she married Sean Penn and added his last name to hers, though they got divorced in 2010. Her major film roles include Unbreakable, Moneyball, The Girl with the Dragon Tattoo, Wonder Woman, and Blade Runner 2049. Robin Wright's biggest role may have been starring in the series House of Cards.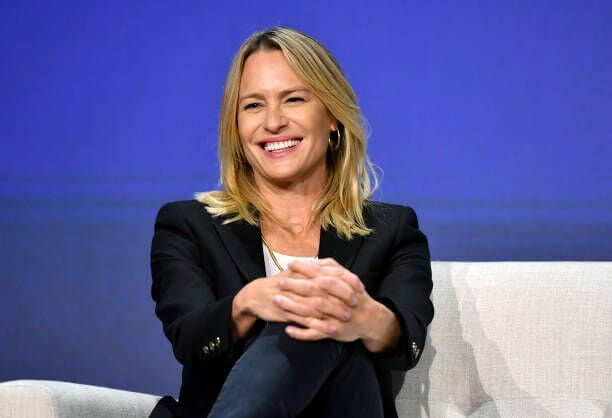 Her work in the show got her eight Primetime Emmy nominations, which makes for a total of 11 when you add in her Daytime Emmy nominations for her soap opera work. As for Jenny's character, Groom reveals so in his sequel novel, Bubba & Co., that Jenny, in fact, died from hepatitis C by which she was infected during her drug-usage years, and nor form contracting HIV, as many people suspected.

Tom Hanks (Forrest Gump)
What is there to possibly say about Tom Hanks? His incredible body of work speaks for itself, and for his role as Forrest Gump, he performed the rare feat of winning an Oscar two years in a row, having won the previous year for Philadelphia. It is impossible to imagine the film with anybody else in the lead, but we almost got a very different version of the film.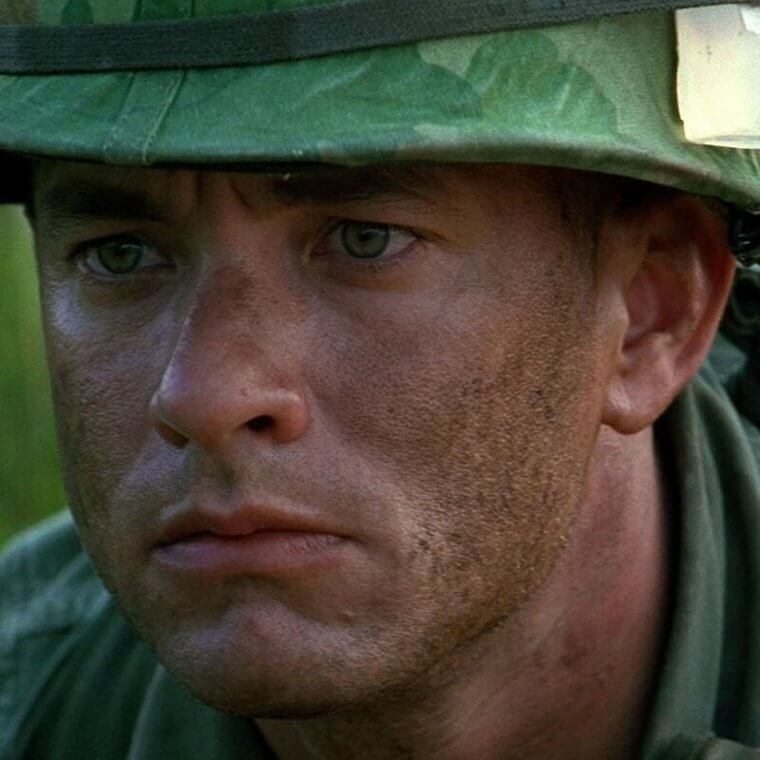 The first choice to play Forrest was actually John Travolta, but he turned down the part. Other actors up for it were Chevy Chase, Bill Murray, and Sean Penn. That would have made for a very different experience and would be interesting to see, but we are happy with the version that was made.

Tom Hanks - Today
Even before Forrest Gump, Hanks was one of the most talented and most successful actors in Hollywood, and little has changed today. His filmography looks like a list of some of the best movies of recent decades, and Hanks being in a movie is in itself a stamp of quality. In addition to his Oscars, and he has gotten three nominations since Forrest Gump, he also received the Presidential Medal of Freedom in 2016 from President Obama.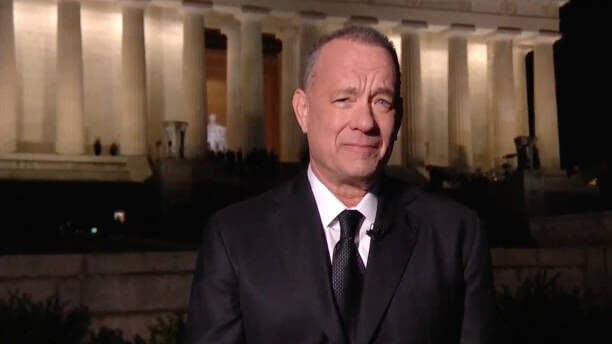 In addition to acting, Hanks has had great success producing, with his triumph being the HBO show Band of Brothers. Hanks has also written and directed the films That Thing You Do and Larry Crowne. In 2017, he published a book of short stories called Uncommon Type that was met with critical acclaim. 

Sam Anderson (Principal Hancock)
The role of the principal was not a major one in Forrest Gump, but it still gave actor Sam Anderson a chance to show off his acting chops. Anderson is not a big name, but since the 1970s he has regularly appeared in films and television shows.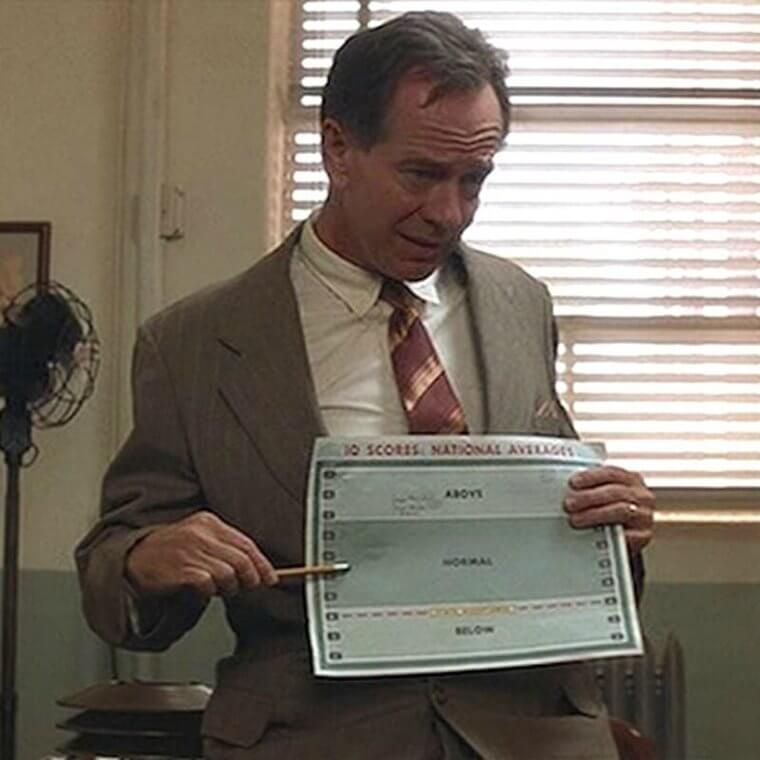 Before Forrest Gump, he was in Airplane 2 and Critters 2, but was more prevalent on television screens. He may have had small parts, but television addicts would have come across his face many, many times over the years, and he had a handful of recurring roles. In fact, Forrest Gump was not the first film where Anderson played a principal. He played Principal Dewitt on Growing Pains from 1986 to 1992.

Sam Anderson - Today
Anderson has kept a busy schedule since Forrest Gump, and he has had a number of parts that stood out. One was Water for Elephants, where he played Mr. Hyde. He was also in Ouija: Origin of Evil, where he played Mr. Browning. His bread and butter has been in television though, and in addition to guest appearances, he had some good recurring roles.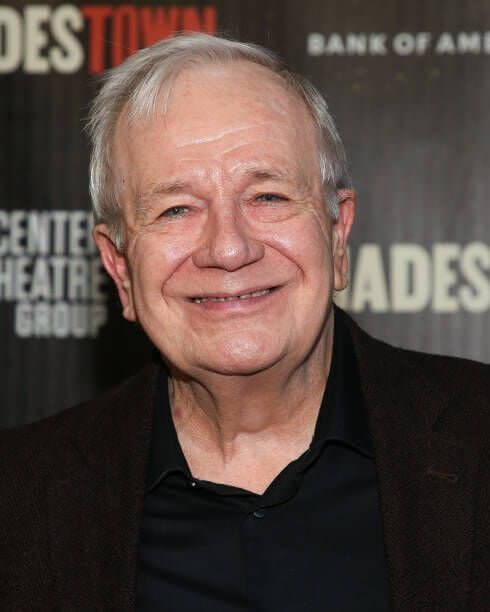 Anderson played Lee Paxton on Justified for nine episodes. He was also on Lost, playing Bernard Nadler for 21 episodes. Another big role was on E.R., playing Dr. Jack Kayson for 20 episodes. Going further back, he played Holland Manners in eight episodes of Angel and played Thomas Paine in the miniseries From the Earth to the Moon.

Richard D'Alessandro (Abbie Hoffman)
Forrest Gump has many great scenes where an actor makes a big impression in a small amount of time. One of those is the hilarious scenes where Abbie Hoffman, played by Richard D'Alessandro, is on stage at a Vietnam protest and is having Forrest speak.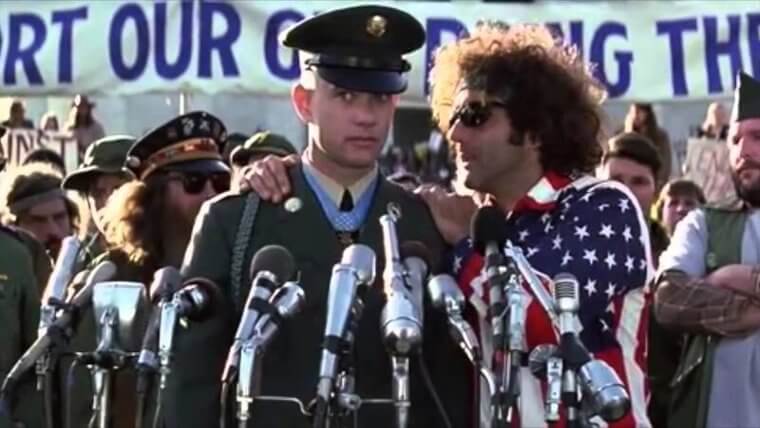 D'Alessandro was in a few small films before Forrest Gump, all in small parts. However, as the saying goes, there is no such thing as a small part, only small actors. Richard D'Alessandro is clearly no small actor, and everybody who watches Forrest Gump remembers his brief appearance.

Richard D'Alessandro - Today
Post Forrest Gump, Richard D'Alessandro has continued his streak of small parts. On the big screen, he could be seen in Just Wright, the 2010 comedy starring Common and Queen Latifah. He was uncredited as a gangster in Analyze This as well as a restaurant patron in Mickey Blue Eyes.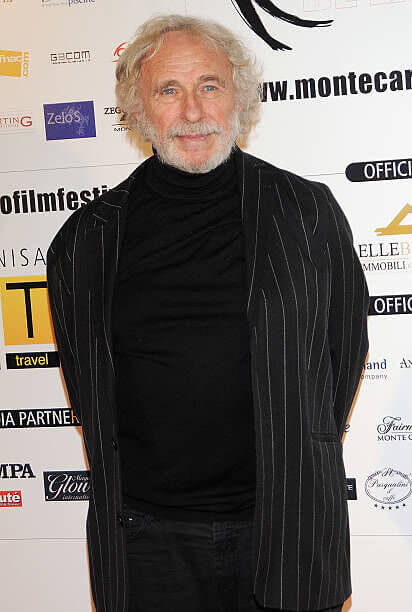 D'Alessandro had more appearances on television, with a good chunk of his career being on Law & Order in its different series. He had two different parts in two different episodes of Law & Order, with two more parts in two more episodes of Law & Order: Special Victims Unit. He was also in an episode of Law & Order: Trial by Jury as well as an episode of Law & Order: Criminal Intent. On top of that, he had a brief role in The Sopranos and was most recently seen in The Deuce.

Siobhan Fallon Hogan (Dorothy Harris)
Siobhan Fallon Hogan plays Dorothy Harris, who is Forrest's bus driver. In scenes that remind us of how much things have changed, she smokes a cigarette while driving the school bus! Forrest hesitates to get on the bus at first, citing that his mom said not to take rides from strangers. She looks at him in disbelief, stating that it is the school bus. He introduces himelf to her, she introduces herself back, and Forrest points out that they aren't strangers anymore and gets on. When Forrest Jr. gets on the bus later in the film, it's the same bus driver.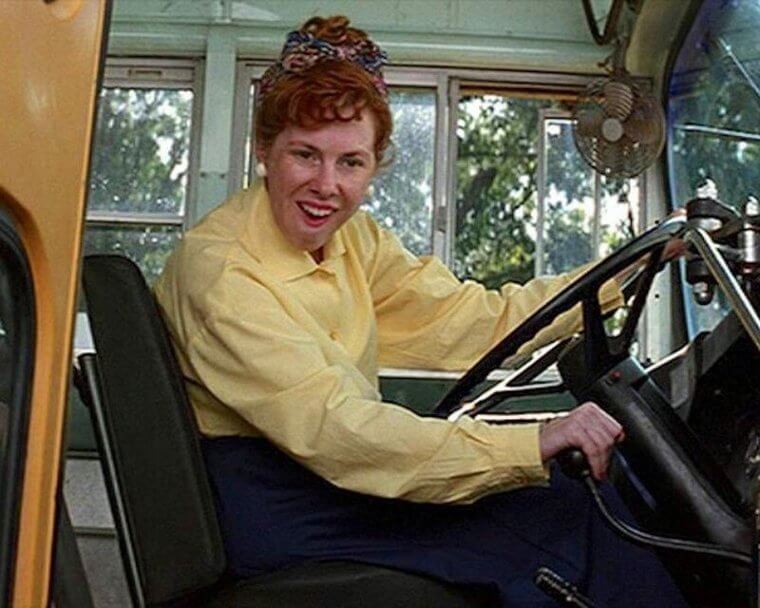 Hogan displayed her comic talents on television even before she was in Forrest Gump. She was in 20 episodes of Saturday Night Live, and three episodes of Seinfeld, along with many other shows. In 1994, Hogan debuted on the big screen and was in four films total. 

Siobhan Fallon Hogan - Today
Hogan has had a great career since she was in Forrest Gump. Appearing in films such as Men in Black, Dancer in the Dark, Holes, Daddy Day Care, Dogville, Funny Games, We Need to Talk About Kevin, The House that Jack Built, and many others. She has done a great job of balancing mainstream films with more arthouse-oriented fare.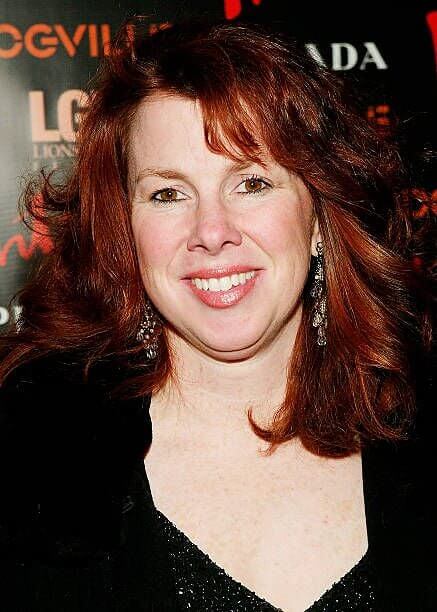 Hogan has had a lot of fun television appearances, including 30 Rock, MacGyver, American Gods, Billions, and What We Do in the Shadows. In addition to those guest parts, she played Arlene in the series Wayward Pines. She was also in Fred: The Movie and its sequels, playing Fred's mom. 

Dick Cavett (Himself)
Forrest Gump had many scenes where Tom Hanks was inserted into historical footage to make Forrest a part of history. They used cutting edge special effects to make it appear that Forrest meets figures such as Richard Nixon and John F. Kennedy, but for his meeting with the legendary talk show host Dick Cavett, they actually got Cavett to come in for it.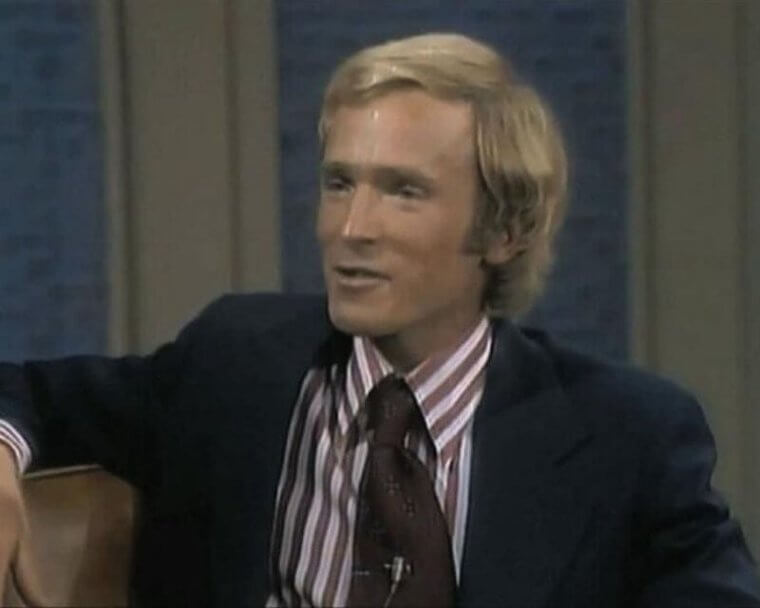 Dick Cavett put on makeup to appear younger as he talked to Gump, who was a guest on the show at the same time as John Lennon, here represented through historical footage. Cavett was the only person in the film to play himself. 

Dick Cavett - Today
The Dick Cavett Show went off the air in 1986, and since then he has made many appearances but has not had his own show. However, reruns of the show are widely available to view, and it can be found on Youtube, opening up the show's greatness to a new generation of fans.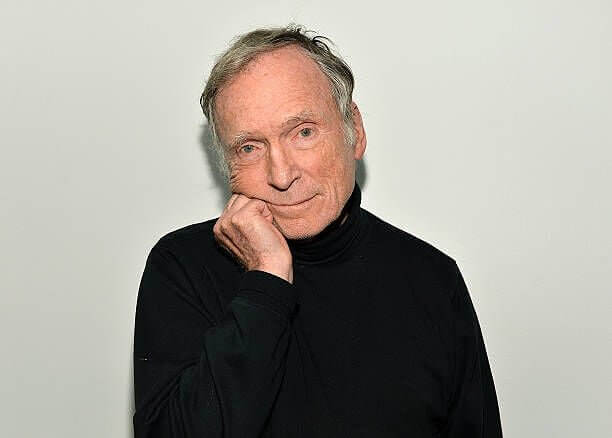 Dick Cavett has had some tough times, including when his wife Carrie Nye, the successful actress who he was married to for 42 years, lost her battle to lung cancer in 2006. He found love again, though, and in 2010 he got married to Martha Rogers, who is a successful author of business books.

Peter Dobson (Elvis Presley)
Of course, as Forrest met all of these great figures of the 20th century, he had to meet Elvis Presley. In the process, he taught Elvis what became one of his signature dance moves. In this case, Elvis was played by Peter Dobson, with his voice being done, uncredited, by Kurt Russell.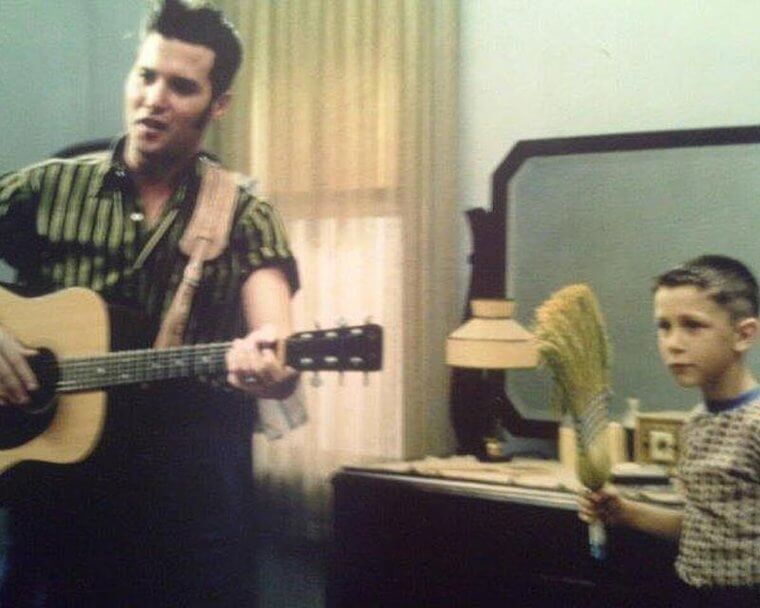 Dobson had been in a number of projects prior to Forrest Gump. The year before, he was in a horror film called Doppelganger, which is ironic when you consider that in Forrest Gump he played Elvis' doppelganger! His other films include Sing and Last Exit to Brooklyn.

Peter Dobson - Today
Dobson kept working in many films after Forrest Gump, though he tended to have small parts. Among the films he has since appeared in are The Frighteners, which was directed by Peter Jackson, and Drowning Mona, starring Danny DeVito. In addition to these movies, he has done a number of television films.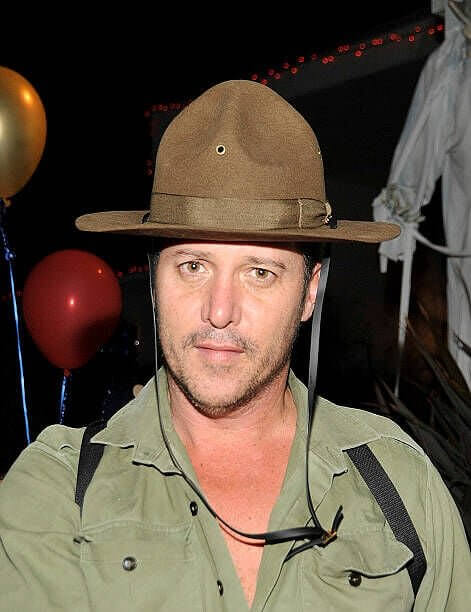 It turns out that Forrest Gump was not the last time Dobson played Elvis. He played him again in a film called Protecting the King, which focused on Elvis' bodyguard who was also his stepbrother. Dobson's ambitions extend beyond acting, and he hopes to direct films as well.

Marla Sucharetza (Lenore)
Marla Sucharetza plays Lenore, who is one of the women that Forrest meets with Lieutenant Dan at a New Year's party. "Long Limbs" Lenore and her friend come back to Dan's apartment, but when she and her friend ask if Forrest is stupid, Dan starts yelling at them and kicks them out.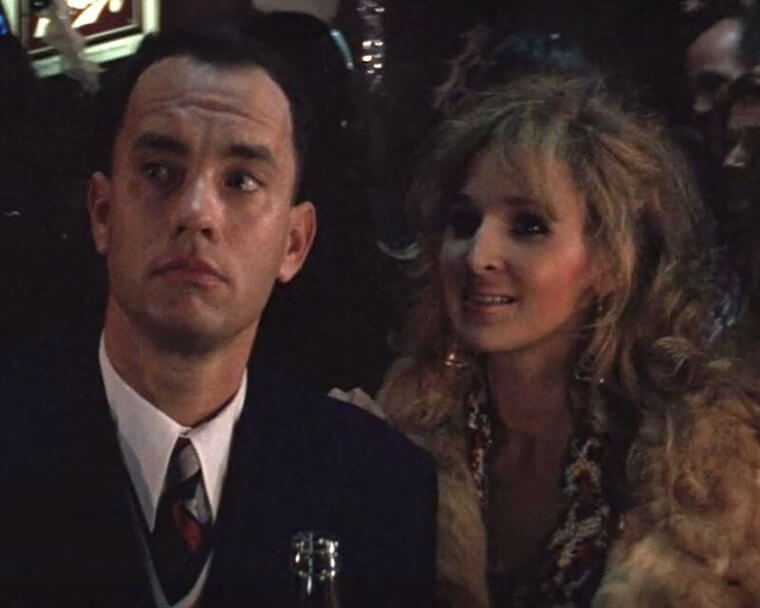 Lenore's few scenes are elevated by Sucharetza's great performance. Forrest Gump was actually one of her first parts. Sucharetza grew up in New York, and she debuted on-screen in 1992 in very small projects before getting cast as Lenore. 

Marla Sucharetza - Today
After Forrest Gump, Sucharetza got more work, often in small roles. She was in a Seinfeld episode, as well as in an episode of All My Children. She was in an episode of Law & Order in the 1990s, then in 2006 she was in Law & Order: Special Victim's Unit for an episode, followed by another appearance on the show nearly a decade later in a different part.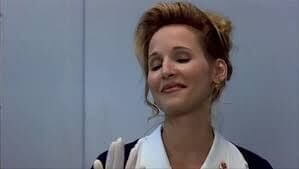 Other shows she had appearances on include The Good Wife, Life on Mars, and Damages. In films, she could be seen in the 1990s in Lover's Knot, The Fan, The First Wives Club, For Richer or Poorer, and Great Expectations, and in the 2000s she was in The Nanny Diaries, The Station Agent, and Road Trip. 

Steven Griffith (Tex)
Steven Griffith played Tex, one of the people Forrest served with in the army in Vietnam. Forrest's fellow soldiers tended to have names of cities that they were not from, including the Detroit native named Cleveland and the Phoenix native named Dallas. As Forrest recalled them, he mentioned Tex, whose origins Forrest had forgotten. 

Tex is significant because Forrest saved his life. It was not a major role for Griffith, which was typical for him. He only had a few parts prior to appearing in Forrest Gump. One was an episode of the series In the Heat of the Night, and another was a film called The Program. 

Steven Griffith - Today
Steven Griffith has had a limited acting career. The year prior to Forrest Gump's release, Griffith was in a television movie called Scattered Dreams, and two years after Forrest Gump, he was in another TV movie called The Uninvited. In 2005, he was in the film Our Very Own which starred Allison Janney, Keith Carradine, and Cheryl Hines.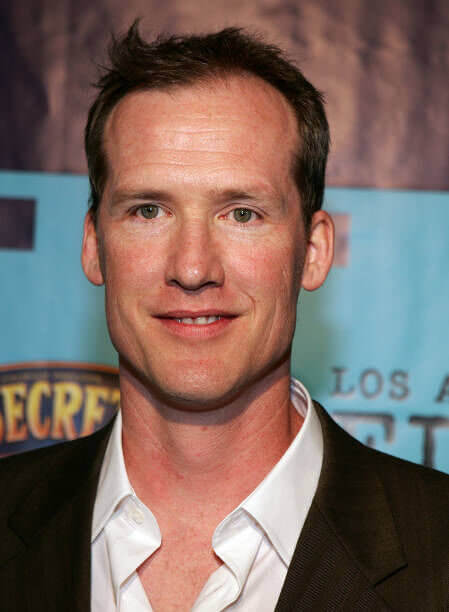 He has since done a short film and was also in an episode of the web series called Break a Hip. That's the extent of his career, though he was in a Desperate Housewives episode but got cut. Perhaps one day some filmmaker will be watching Forrest Gump and get inspired by the scene with Tex and will give Griffith the breakout role he's been waiting for. Until that happens, Griffith decided he would try writing. 

Margo Moorer (Louise)
Louise is the maid at the Gump household after Forrest leaves. She is the one who is waiting for Forrest when he comes home to see his mother after he finds out she is sick. Louise sends Forrest into the house for what is one of the most heartfelt scenes in the movie. We barely get to see Louise, but she adds to the emotion of the moment.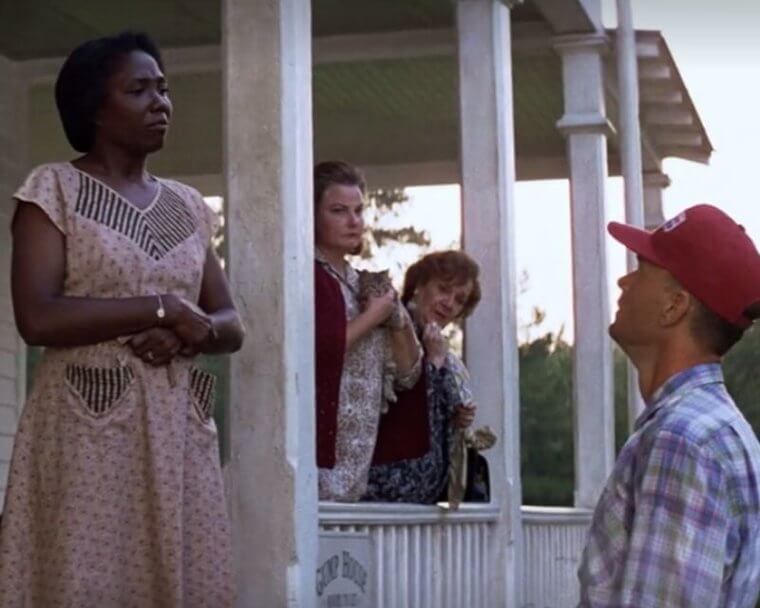 Louise is played by Margo Moorer. Moorer had done a few projects prior to Forrest Gump. She was on an episode of a show called I'll Fly Away in 1992. She was also in four episodes on the show In the Heat of the Night between 1992 and 1994, playing two different parts. 

Margo Moorer - Today
Margo always had a busy life as an actress, even if she never became a household name. After Forrest Gump she was in the films Fled, That Darn Cat, Runaway Jury,  ATL, LBJ, Shock and Awe, The Front Runner, and The Glorias. It was in television, though, where Moorer really left her mark.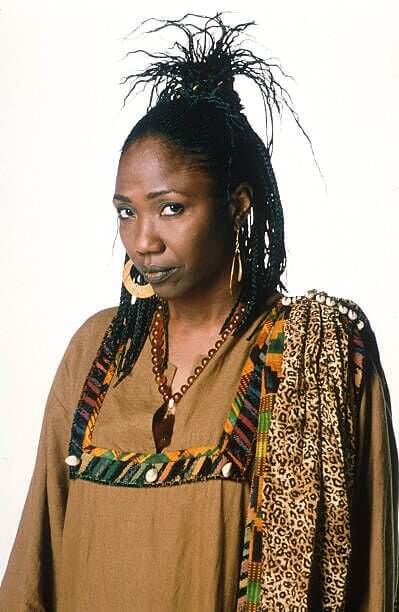 Moorer has been in many television films and shows in small parts, but she has had a few big recurring roles as well. She was in 35 episodes of Sheena between 2000 and 2002 playing Kali. She was also in two episodes of Tyler Perry's House of Payne, playing Carla, and six episodes of Drop Dead Diva, playing Judge Donaldson.

Afemo Omilami (Drill Sergeant)
In Forrest Gump, Afemo Omilami plays the drill sergeant. His scene is short, but he captures our attention and remains in our memory. He asks Gump what his purpose is, and Gump insists it is to do whatever the drill sergeant tells him to do. The sergeant loves this answer and thinks Gump is the smartest person he has ever trained.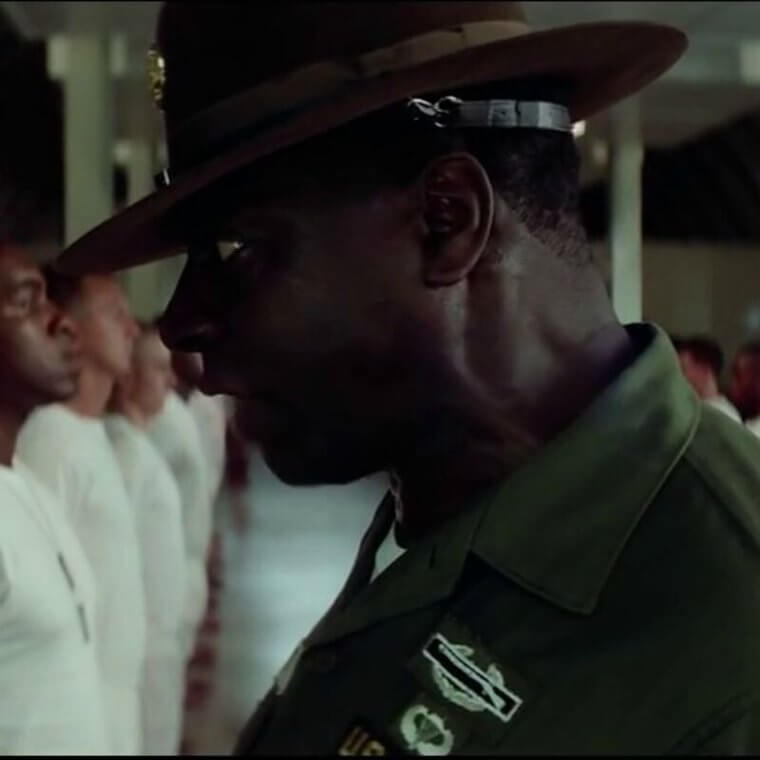 Omilami made his debut in 1983 in Trading Places, and he was also in the films The Money Pit, Glory, The Long Walk Home, and The Firm. He did many television films and shows as well. In 1985, he married Elisabeth Williams, a civil rights activist and actress. 

Afemo Omilami - Today
Omilami has been in a number of big films since Forrest Gump. The list includes Gordy, Bringing Out the Dead, Tigerland, Remember the Titans, Drumline, Sweet Home Alabama, Runaway Jury, Cold Mountain, The Alamo, Ray, Glory Road, Madea's Family Reunion, Idlewild, The Blind Side, The Hunger Games: Catching Fire, Terminator Genisys, and Hidden Figures.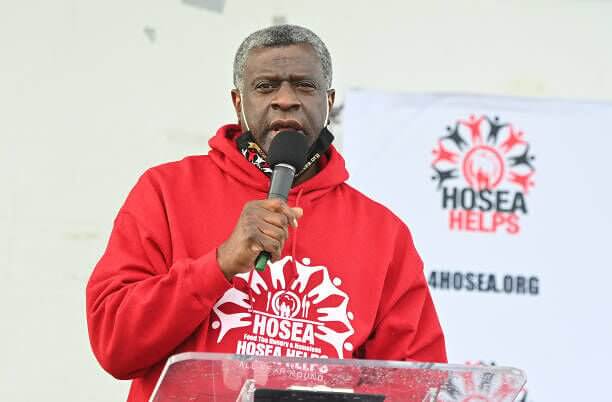 These have mostly been small parts, but Omilami has had some bigger parts on television, most notably on True Detective where he played Police Chief Holloway. He was also Detective St. Charles on the show Saints & Sinners. 

Sonny Shroyer (Bear Bryant)
In Forrest Gump, Bear Bryant, played by Sonny Shroyer, was Forrest's football coach. As he was such a great runner, Forrest got a football scholarship for University of Alabama. Bear Bryant was the actual coach for Alabama, leading the school to six national championships, which is a tie for the most in modern college history.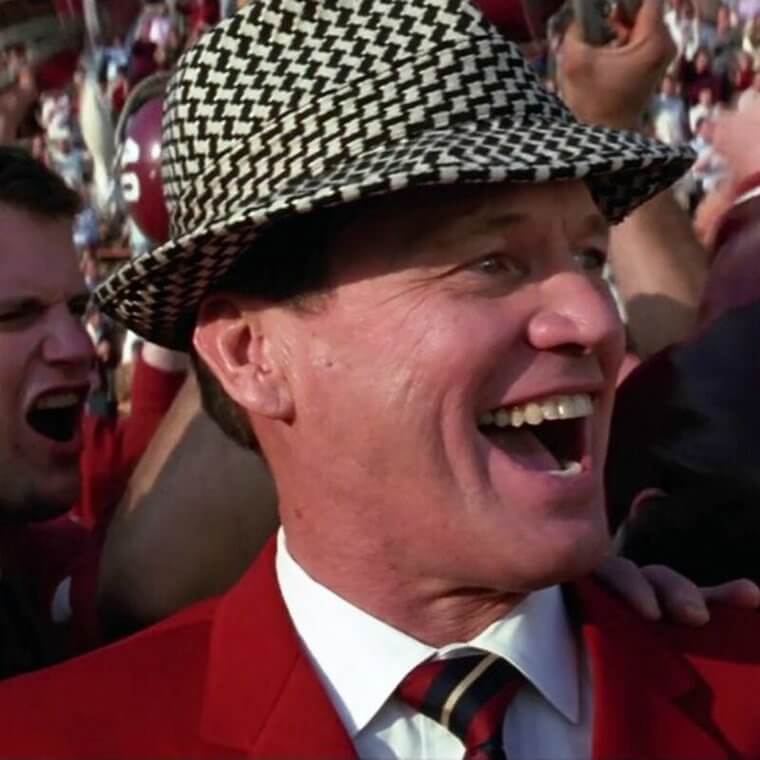 Bryant died in 1983, but he has been portrayed on film many times, including the films The Bear, where he was played by Gary Busey, The Junction Boys, where he was portrayed by Tom Berenger, and Woodlawn, where he was portrayed by Jon Voight. Sonny Shroyer, who was best known for playing Enos in The Dukes of Hazzard, did a great job bringing Bear to life. 

Sonny Shroyer - Today
Shroyer had a great career even before Forrest Gump, but he has stayed active since then with a number of film roles. In the 1990s he was in Wild America, Paradise Falls, The Rainmaker, and The Gingerbread Man, and in the 2000s he did Freedom Song, A Love Song for Bobby Long, and Ray.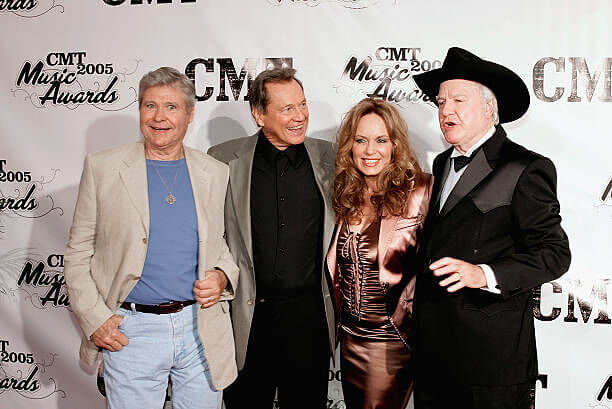 His career has been quiet in recent years, but he does continue to act. He has also recorded music, having done a children's album in the 1980s, and he still sings, doing country and gospel. He does parties as well, and he has a nice side hustle showing up at events in character as Enos from Dukes of Hazzard.