When we think of the word family, we usually think of a warm home and people who love us. Unfortunately, not everyone has been blessed with a happy and secure family. thousands of children all around the world live and grow up without the support from those they need the most. 

Luckily, many kind people look forward to adopting children and giving them a place to call home. Still, despite a smile on someone's face, you can never tell what they're feeling inside. You don't know whether or not they are happy, or whether they have a happy home life. Here is a story about a teenage boy who had the courage to interrupt a judge in court and speak up about the family that was adopting him.
It All Starts With a Dream
Adopting children is a beautiful yet very challenging experience. One has to go through the process of fostering a child prior to being able to officially become their parent.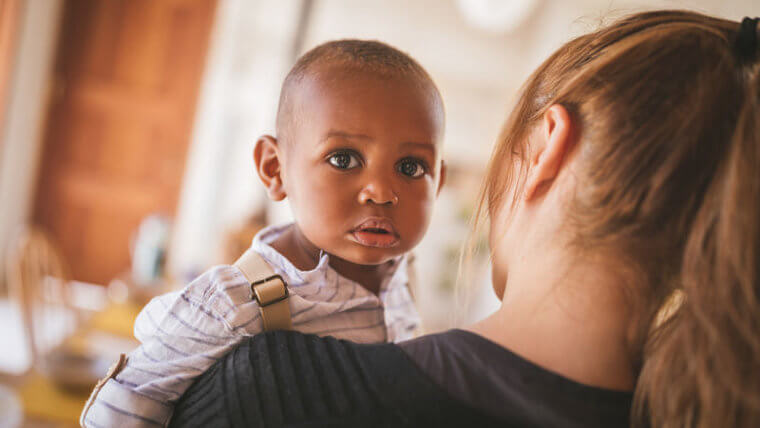 On August 13th, 2018, Sara Cozad was sitting through the adoption process in court with her husband, with their two foster children next to them. It was the day when the court was supposed to decide whether Sara could legally adopt the children, becoming a mother for the first time.
Can't Hold the Tears
Sara's entire family was sitting in front of the judge, impatiently waiting for the final decision. It was time for the judge to speak up and say whether Sara and her husband could adopt the two boys sitting next to them.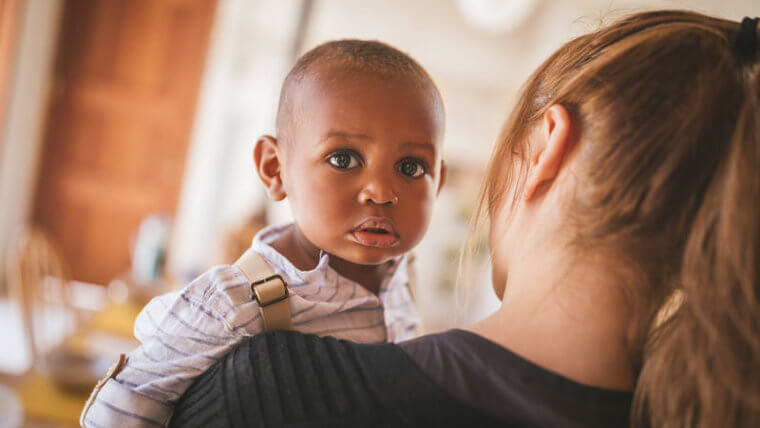 Then, out of nowhere, the older boy, named Dayshawn, stood up and did something no one saw coming. He interrupted the court proceedings to say a few words about the Cozad family, which left Sara and her husband in tears.
Can't Hold the Tears
Sara's entire family was sitting in front of the judge, impatiently waiting for the final decision. It was time for the judge to speak up and say whether Sara and her husband could adopt the two boys sitting next to them.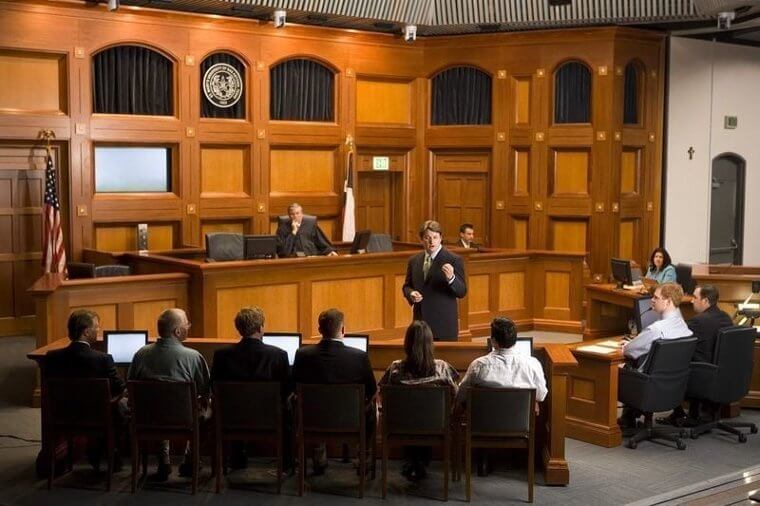 Then, out of nowhere, the older boy, named Dayshawn, stood up and did something no one saw coming. He interrupted the court proceedings to say a few words about the Cozad family, which left Sara and her husband in tears.
It Takes Time
Court proceedings last long enough without factoring in the anxiety-filled period of waiting for the verdict. Sara felt as if the day had lasted for years as she anticipated the judge's final decision.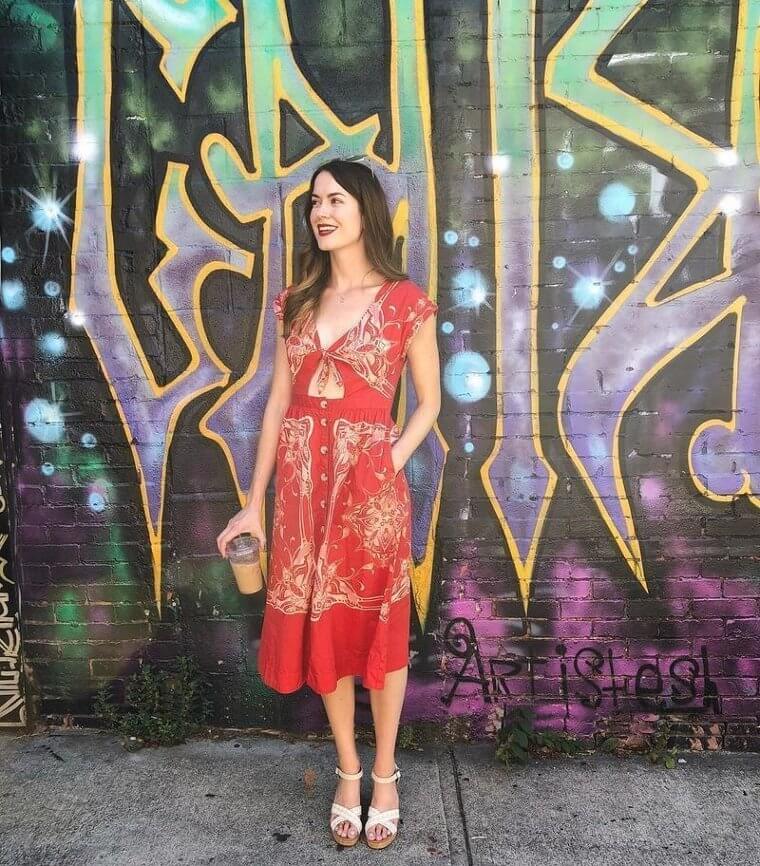 After all, the future of this 26-year-old, who wanted to become a mother of two foster children, was quite unclear. Being a foster mom and adopting children had been Sara's dream forever. This day truly was a big deal in her life.
It's Been Seven Years
Seven years prior to this very important court proceeding, Sara met the love of her life, Stuart Shank, who soon became her husband. She didn't hesitate to let Stuart know that one of her biggest dreams was to become a foster mom.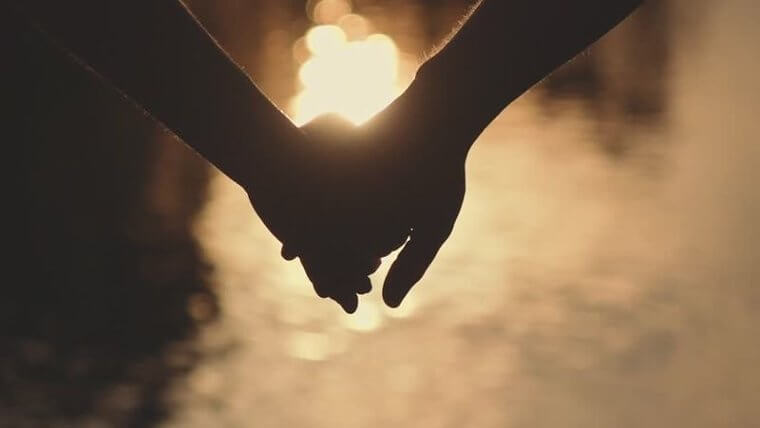 Stuart liked the idea of him and Sara being foster parents and, seven years later, they sat in court together hoping to adopt two beautiful boys. Sara has always been passionate about adopting children and so this day felt like a dream come true. 

Just Go With It
If you think about it, it's actually quite weird to start talking about adopting children on your first date. However, the idea of becoming a foster mom was such an important part of Sara's life that she couldn't resist but talk about it all the time.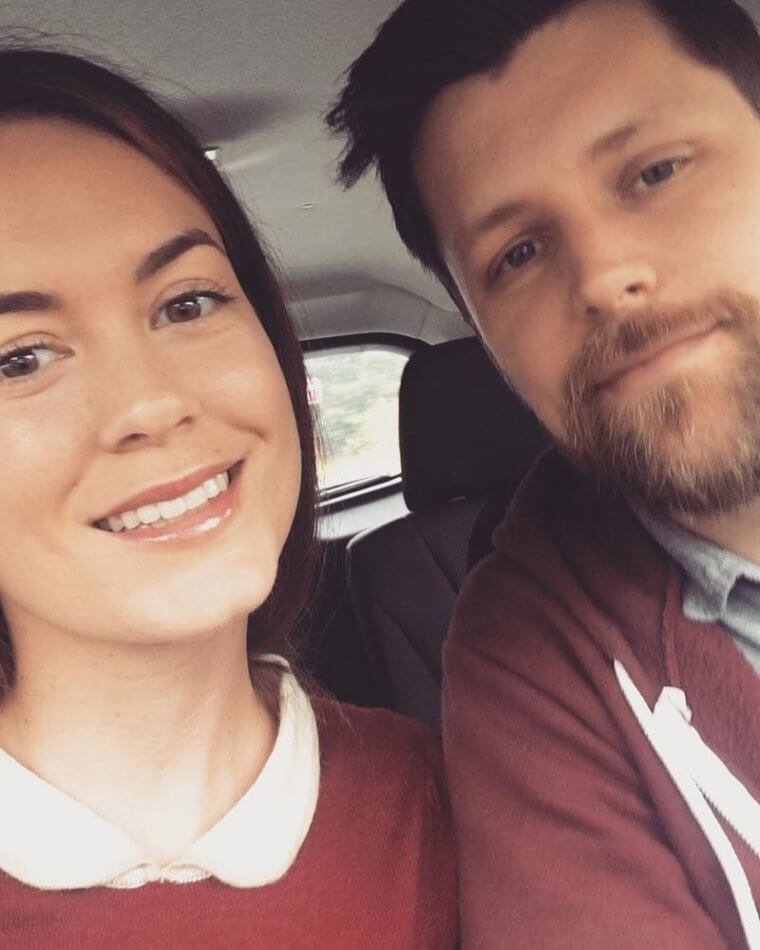 To her surprise, Stuat took the news quite well. "I was impressed with how [Shank] rolled with it," Cozad said in an interview she gave back in September 2018. The two seemed like a perfect match!
Love Is in the Air
It's quite uncommon for people to agree on their first date that they will adopt children. The fact that this happened seemed to mean that Stuart and Sara were truly made for one another.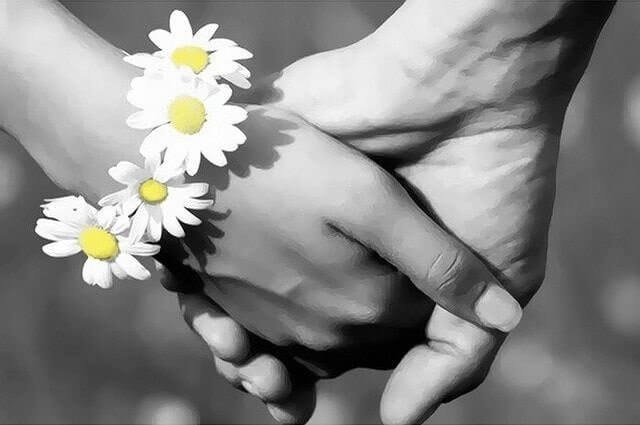 They fell in love quickly and got married in 2014. The first thing they did after getting married was, of course, the honeymoon. But, as soon as they got back from the trip, Sara and Stuart started planning their journey toward becoming foster parents. 
Young Kids
Sara was so eager to become a foster mom that she nearly forgot how young she was. With only 23 years of age, she always dreamed of adopting younger children.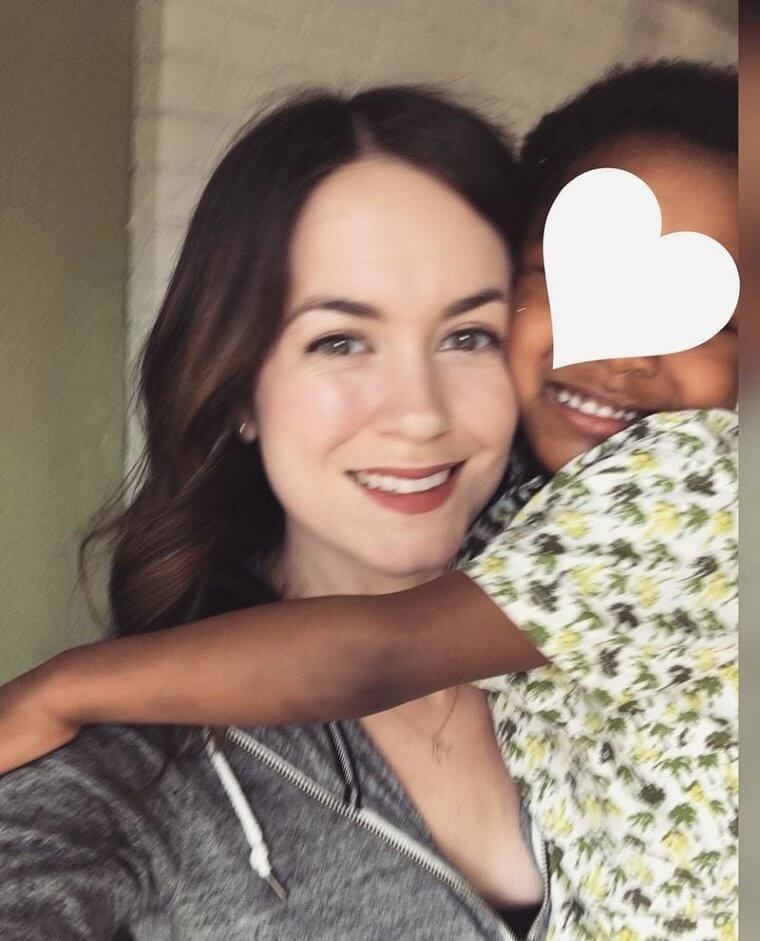 After all, she lacked the experience to deal with kids who were close to her age. Up until that point, she always imagined adopting a younger child and starting a family with her husband. 
The Beginning
Both Sara and Stuart were excited to take the first step towards becoming foster parents. They started taking in children and raising them as their own; helping them with their schoolwork and social lives.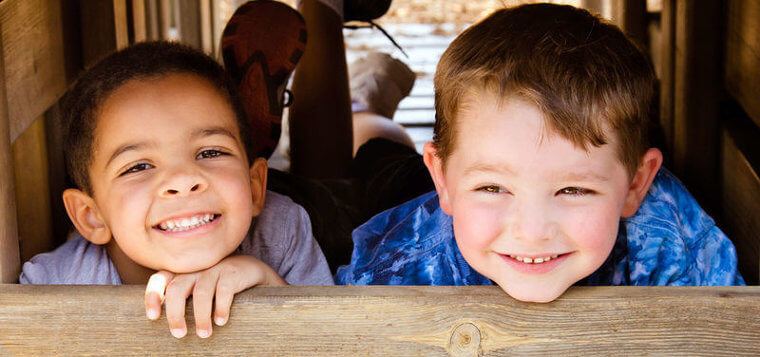 Most children they took in as foster parents were very young. At the beginning, they only fostered newborn babies and toddlers, as that's what the social worker saw fit for their case. Afterall, they were both very young themselves.
Week One
Their first task was to take care of a baby named Michael over the weekend. Three-year-old Michael ended up staying at Sara and Stuart's place for a week instead of the two days as it was initially planned.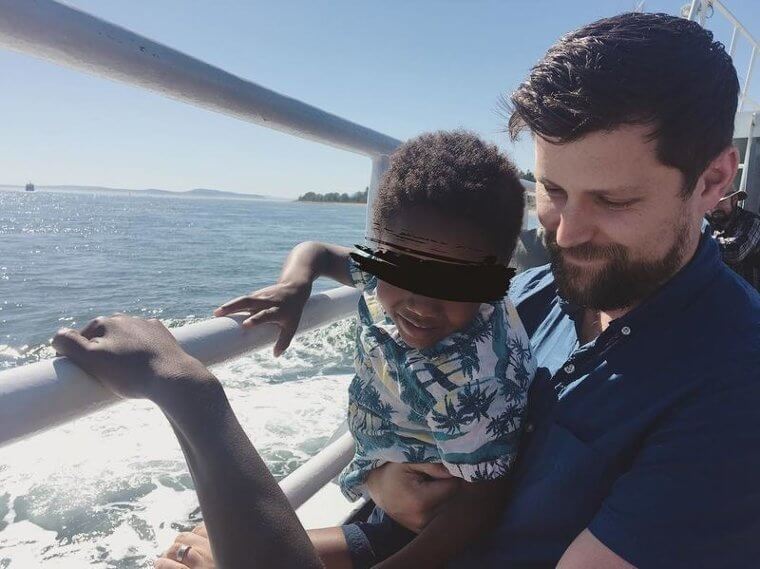 It seemed like they were already connecting with the child, and it was difficult for them to let go of him. Nevertheless, Sara and Cozad knew that being foster parents perfectly suited their personality, and the overall situation they were in. 
Then It All Changed
The couple were asked to take in Michael only for a couple of days, and they had no problem with that. Little did they know that three-year-old Michael would completely capture their hearts, changing their plans entirely.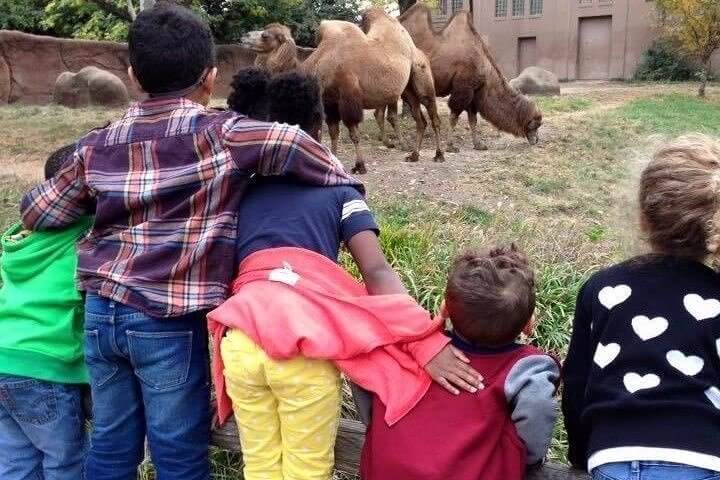 "That weekend turned into a week. And that week into months. And those months into years," wrote Cozad on their website 'Love What Matters'. They didn't even notice how quickly the time passed by. 
A Special Visit
Sara and Stuart didn't expect to take in Michael for a longer period of time, but they grew fond of him very quickly. They were supposed to keep an eye on him over a weekend, but somehow the weekend turned into a couple of months.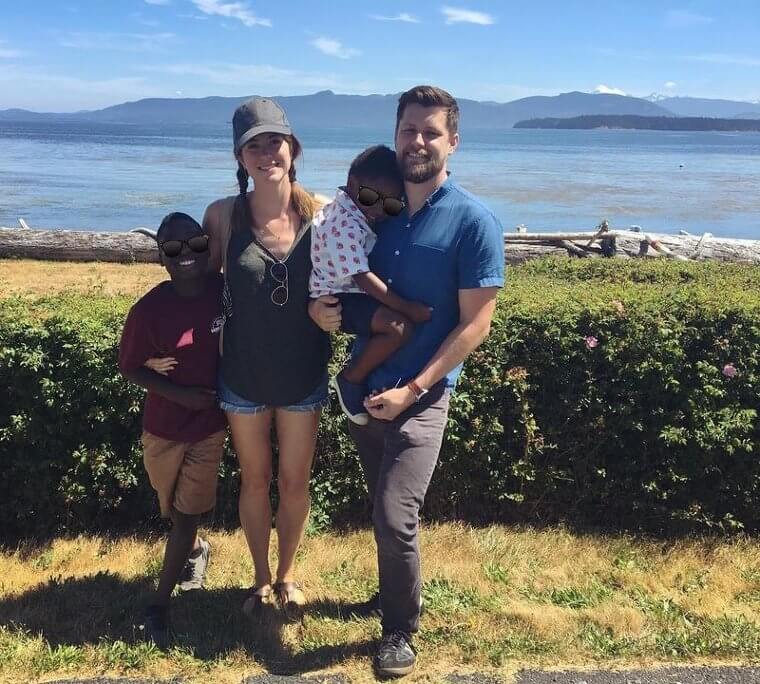 Soon after, they were visited by someone else. Sara and Stuart were surprised by a visit from no other than Michael's older brother, Dayshawn. This was the moment that the family came together for the first time. 

Hoping for Unity
We cannot even describe this heartwarming moment without a few tears escaping our eyes. When Dayshawn first saw his little brother he ran up to him, picked him up, and hugged him for a few minutes straight.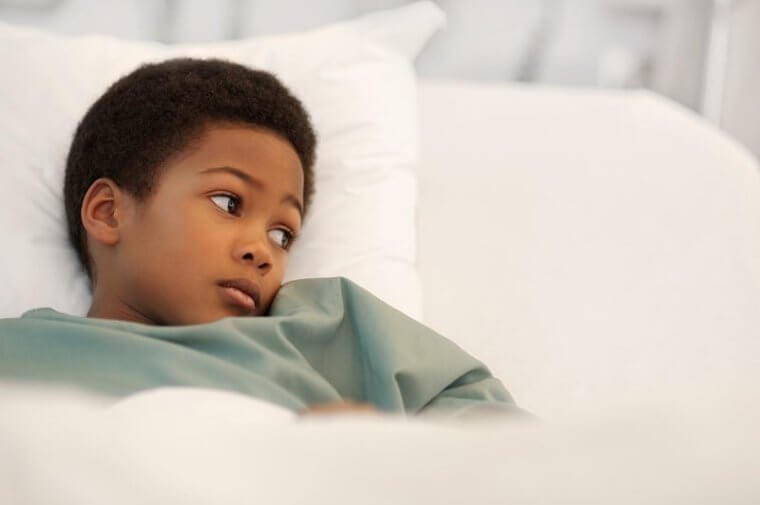 The brothers couldn't hide their excitement as Sara and Stuart watched from the side. After seeing this, Sara was convinced that she had to do something. She couldn't let the brothers be separated again. 
Change of Plans
The only thing Sara and Stuart could do to prevent the brothers from being separated again was to take in both of them. However, adopting a ten-year-old boy was not in Sara's initial plans.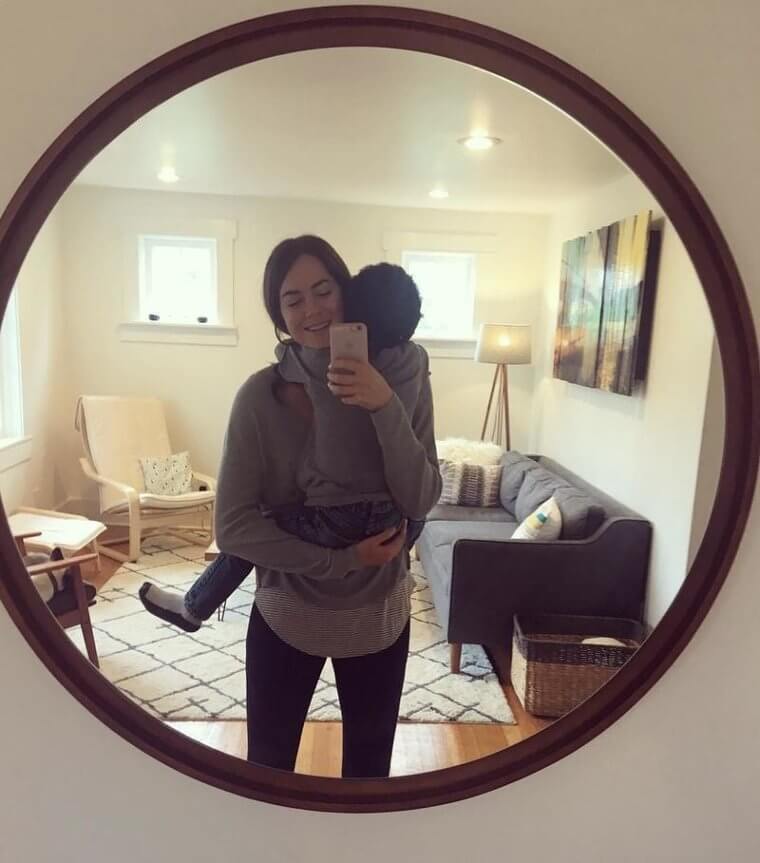 She never visualized herself adopting a pre-teenager because, well, she was quite young herself. If she were to take this step, it would be against all of her plans. In that case, she would be only 13 years older than her foster child. 
A Bit Too Old
Since Sara and Stuart only planned on fostering and adopting babies and toddlers, they had no idea what it would be like to foster an older child, especially a preteen. Dayshawn was ten-years-old at the time and his age was definitely a challenge for the upcoming foster parents.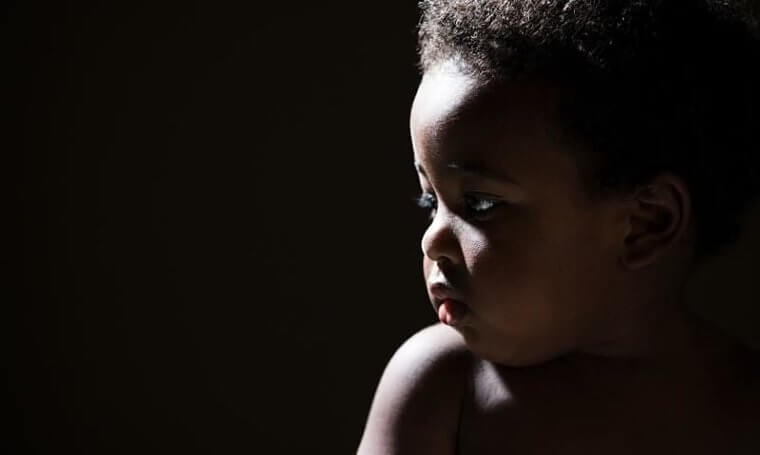 When Sara started talking to Dayshawn, she quickly realized that this change of plans might not be that big of a deal. Getting to know the kid certainly made things a bit easier. 

There Were Obstacles
Sara had a good reason not to plan on adopting older children. After all, she had no knowledge or experience needed for fostering an older child. On the other hand, she also knew that she couldn't let the two brothers be separated again.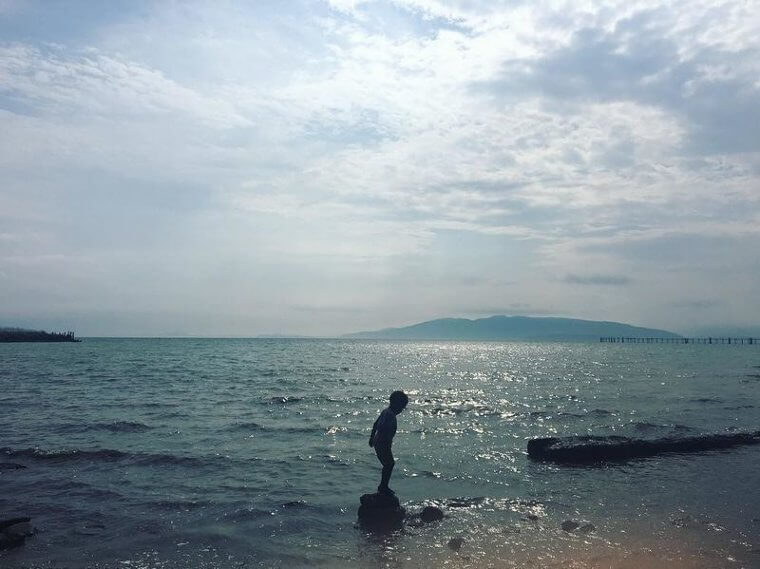 Besides, Dayshawn's age was not the only obstacle on the road ahead. Sara and Stuart were also occasionally taking care of other children, which made the situation even more challenging for the two. 
The Goal
The young couple loved helping others and they were always eager to jump in when someone needed a hand in a difficult situation. They had taken in 14 children total over the course of their fostering journey, and gave them the love and support they needed in dark times.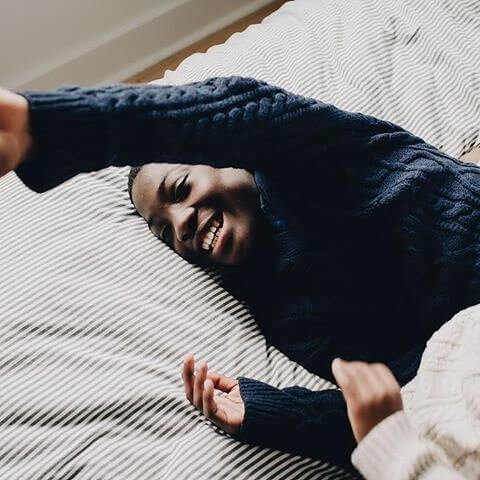 Helping kids in need was everything Stuart and Sara always wanted to do. It was difficult to stop after they fostered one child so they kept taking kids in to help as many of them as they could. The two had a goal to help the children and even reunite them with their birth parents if possible.
Making a Decision
Sara took some time to think about the situation and to decide what was the right next move for her. It was difficult to make a decision but she finally pulled through. Luckily, she used her blog, "Love What Matters", as an outlet to write about her feelings and to help her decide what to do next.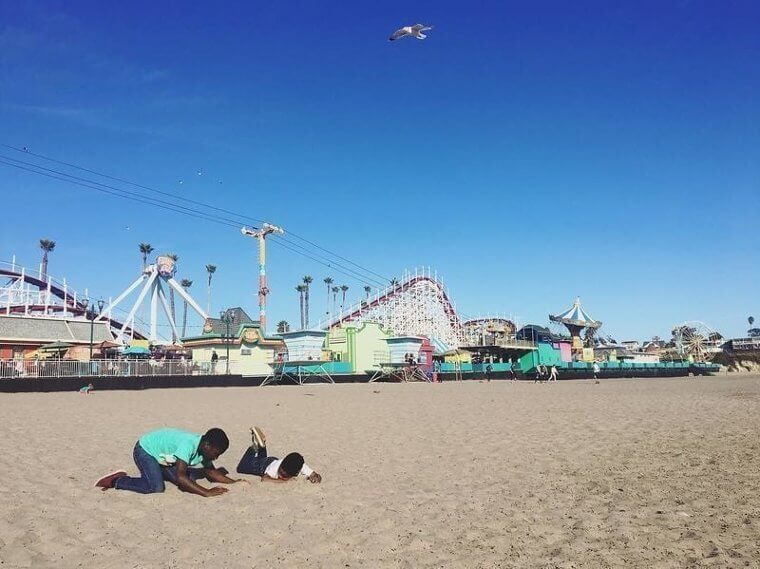 "We advocate for reunification whenever it's possible. The best part about fostering is seeing parents work tremendously hard to get their children back," Sara wrote on her blog. At this moment, reuniting the boys and securing their future felt more important than the fact of Dayshawn's age.
A Special Exception
At this point it was clear that Sara had decided to make an exception. Even though she never planned to foster--let alone adopt an older child--seeing the two brothers reunited made her realize how important this truly was.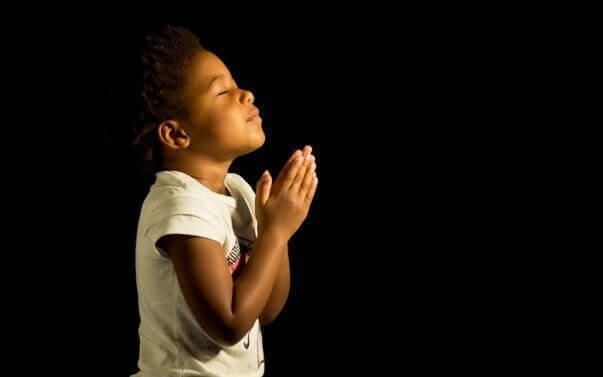 When they looked at Michael and Dayshawn together, Sara and Stuart knew that the boys need to be together in a safe and happy home. They decided to make an exception and work towards adopting both of them. 
Unexpected
The happy couple quickly found themselves in a very unexpected situation. They had to go with the flow of the adoption process, or else the two brothers would be separated again, which was not something Sara and Stuart were willing to let happen.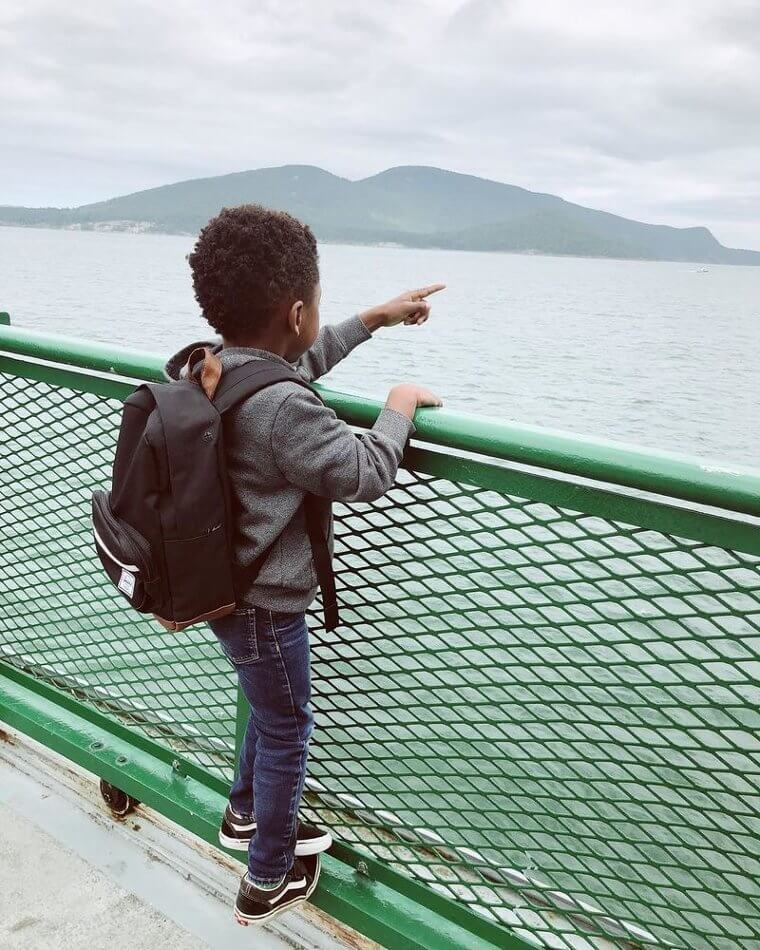 Even though adopting both of them was not in their plans, after spending a year together Sara and Stuart decided to move toward legal adoption of the boys. Soon after, they would find out whether or not the court would allow the adoption.

Patience and Effort
Even though Sara and Stuart worked hard on achieving their goals--and ensuring a safe future for the boys--adoption procedures took way too much time. Despite all their efforts, it took another six months to get the ball rolling in the right direction.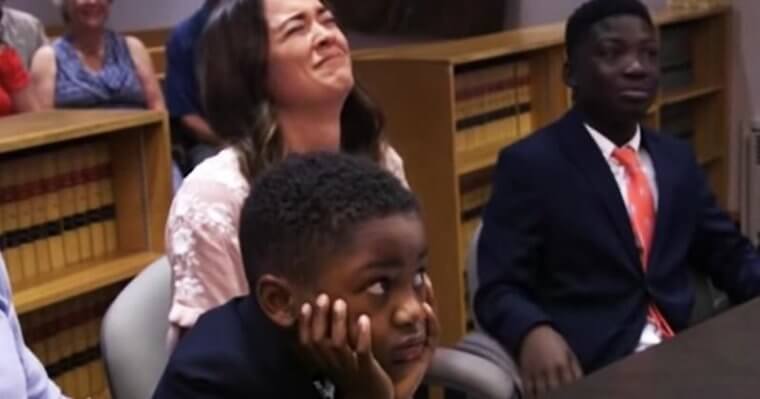 The case took a lot of time and the two had to be patient. The boys were extremely excited about the idea of being reunited permanently. However, they too had to wait quite a long time to find out if it was for real. "This process went on for years," Sara wrote later on her blog.
A Long Ride Ahead
Taking in two children, one of whom now being a teenager, was going to be a wild ride for this young couple. Adopting one child is complicated enough, let alone adopting two of them at the same time.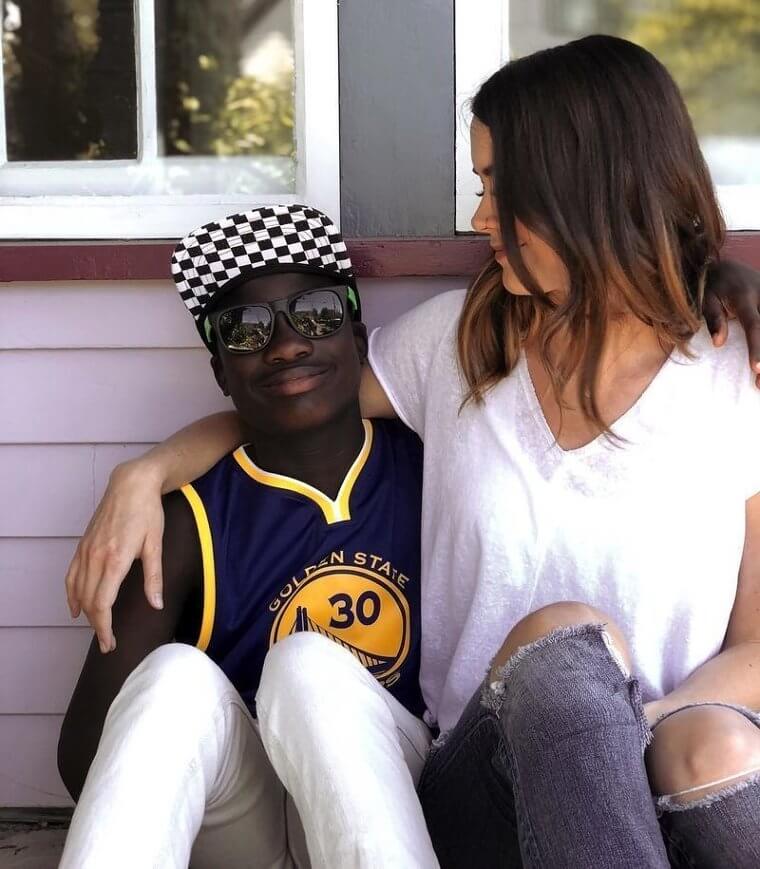 However, despite all the hardships and hard work, Sara and Stuart were determined to achieve their goals. Even though things were moving slow, there was a positive side to the whole situation, as the family grew closer together, and the brothers seemed happier than ever.
Lessons Learned
Throughout the entire journey, Sara wrote on her blog, "Love What Matters", about all the hardships, obstacles, and outcomes they dealt with. This entire experience had an enormous impact on the young couple. Besides teaching them important lessons about patience and effort, it taught them about the importance of love and family.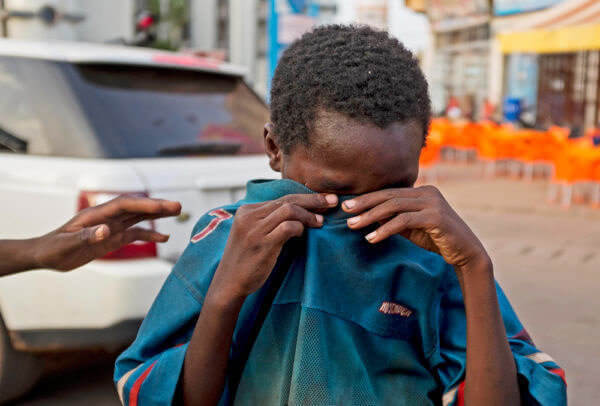 Sara and Stuart enjoyed every second they spend with Dayshawn and Michael. They seemed like a complete family that belonged together. There was no way the couple would give that up, no matter how long it would take to complete the case in court.
Light at the End of the Tunnel
As it usually is in life, there's always something beautiful waiting for you on the other side. Even though they spent days stressing about the adoption process, all their efforts were finally rewarded.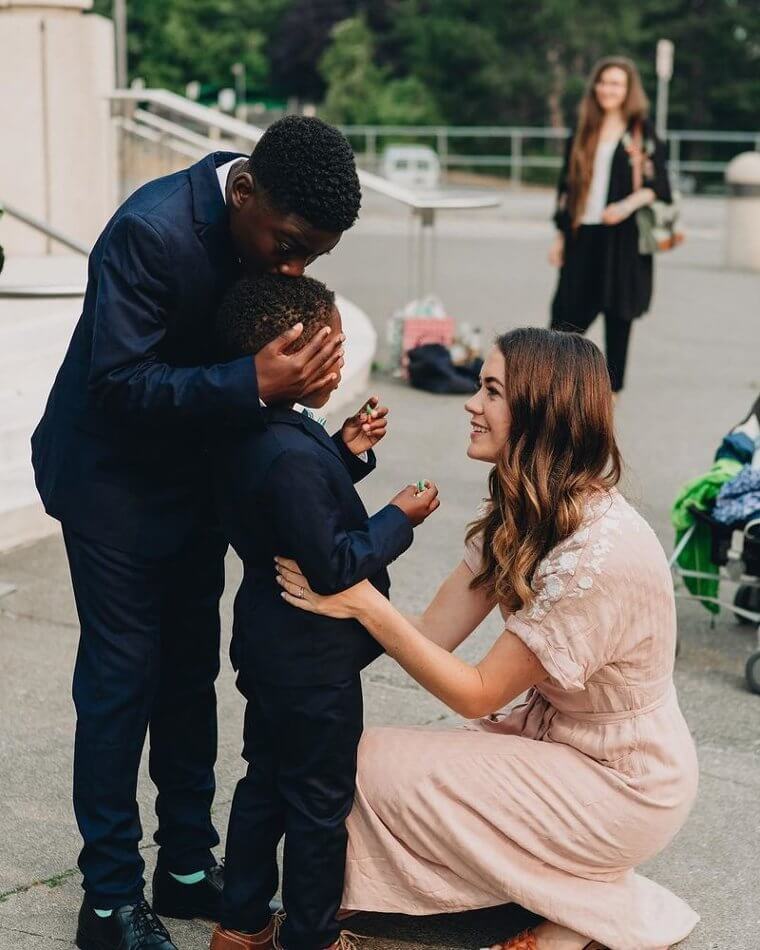 On August 13th of 2018, they finally didn't have to wait any longer to find out what would happen to their family. It was the date of the final court proceeding that would determine the outcome of all their hopes and efforts. Michael and Dayshawn would stay together, with Stuart and Sara as their parents!

Unexpected Incident at the Court
After such a difficult ride, the couple was glad everything ended happily. The day was so special that everyone got a emotional in court. Sara and Stuart went through so much trouble trying to adopt the boys that everyone around them was happy for the outcome.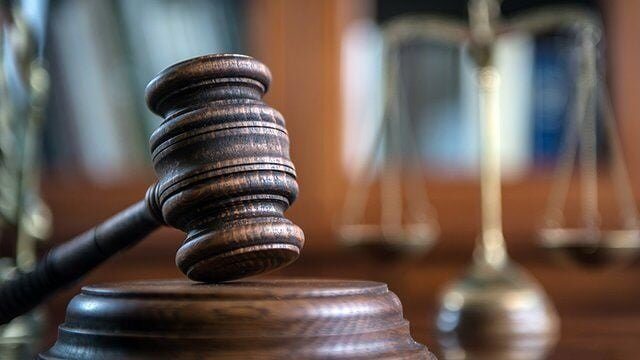 However, it was something else that made Sara cry her eyes out in the middle of the courtroom. It was an unexpected event that no one saw coming at the time, and it had to do something with the older brother Dayshawn. 
The Speech
We're sure that eveyone is eager to find out what happened in court so we will get right to it! Luckily, someone recorded this moment while it played out in the court room.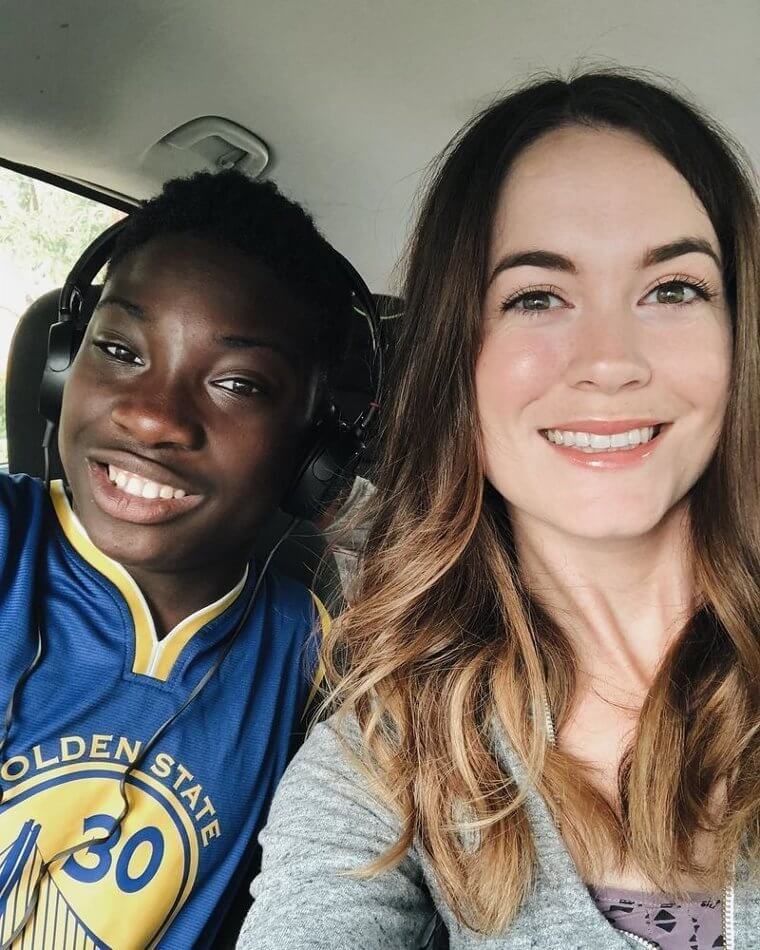 The recording showed the judge saying "You think they all agree that this adoption ought to go forward?" Sara and Stuart were sitting patiently waiting for the court proceedure to finish, and then something amazing happened. 
No One Saw It Coming
Usually when the judge asks one of these questions no one expects people to speak up, but this was not the case this time. Out of nowhere Dayshawn spoke up and said "Yeah, they all love us."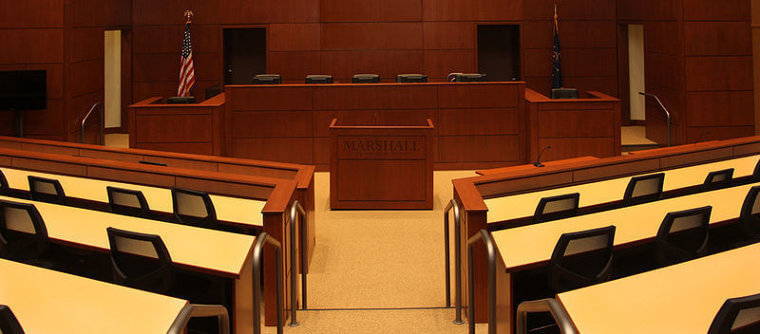 It was completely unexpected but his reply made everyone in the court room smile, while some of them even shed a few happy tears. His short remark made people laugh, but they didn't know he had something else to add.
This Is What He Said
Just when everyone was ready for the court proceeding to be finished, Dayshwan decided to make everyone laugh. However, a few moments later Dayshawn had a heartwarming comment to add in as well.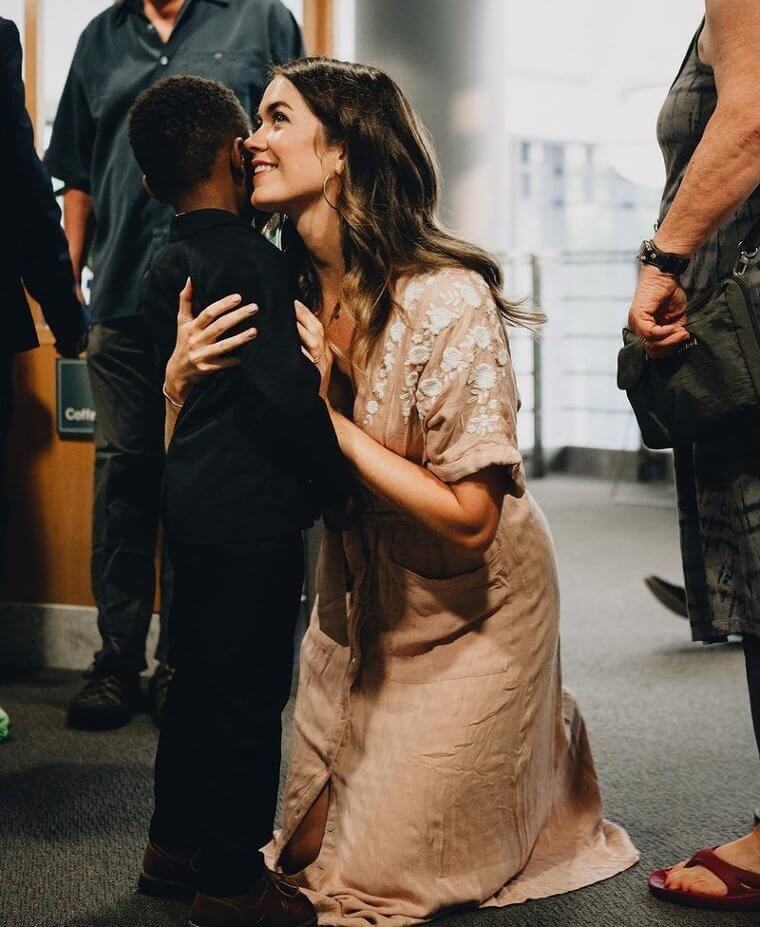 "We love them. Our whole family is the best thing we ever had. I'm glad to have these people in my life. I'm glad to be their son. They're the best thing I ever had," he said, making his now-parents shed a tear. 

What Was the Response
The court day already had everyone emotional, but Dayshawn's unexpected speech pushed Sara over the edge. She burst into tears in the middle of the courtroom, and there were many others in the crowd who couldn't hold in the emotions either.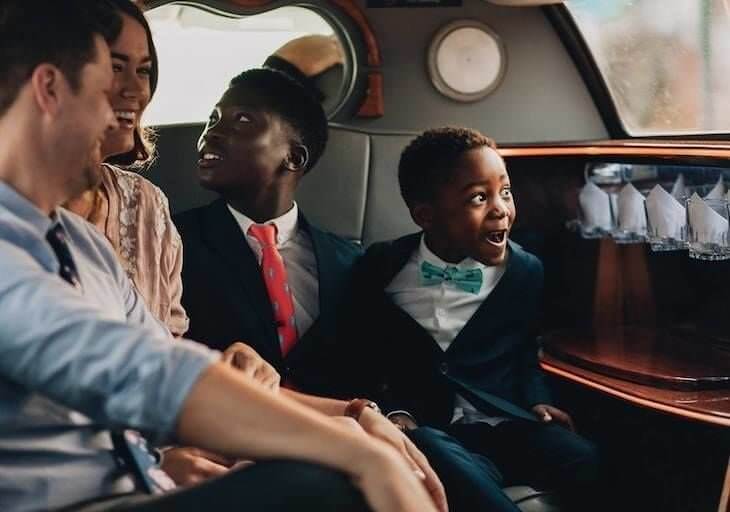 These emotions showed just how important the boys were to Sara and her husband Stuart. It also showed how loved and grateful Michael and Dayshawn felt to be a part of such a loving family.
New Happiness
The fact that Sara and Stuart wanted to adopt both Dayshawn and Michael so they wouldn't be separated showed how much love they had for the boys. All their efforts to bring them together had finally paid off.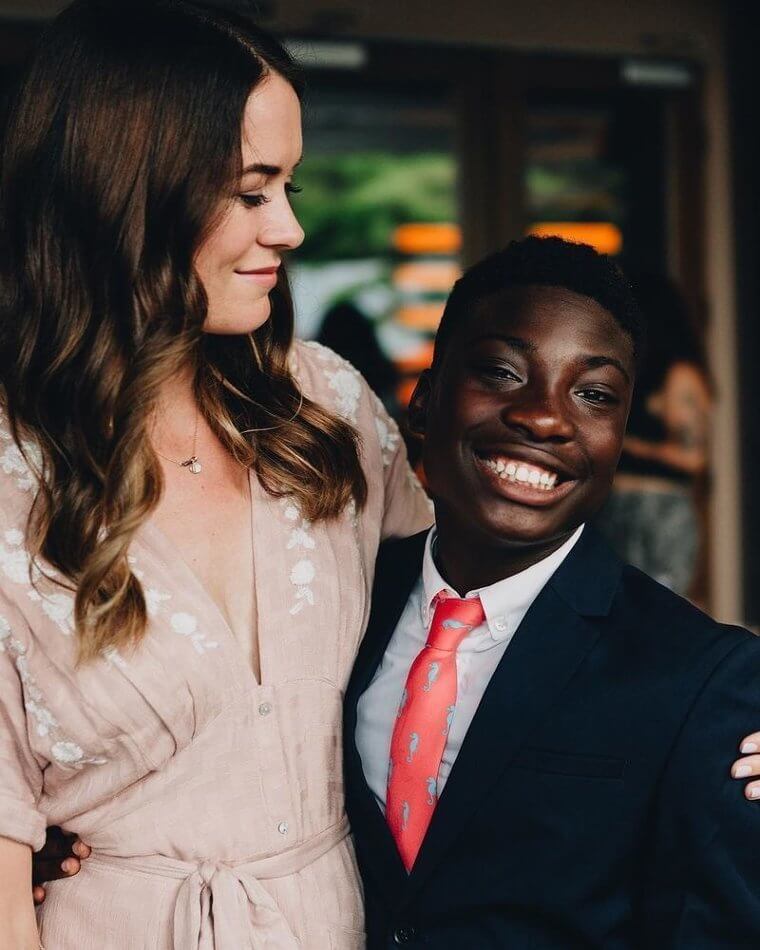 Dayshawn was so thankful to Sara and Stuart for all their love that he continued his speech and said, "If I could wish for anything in the world, I would wish I could just love these people for the rest of my life."
Let's Celebrate
At this point, the entire court was overcome with emotions. Everyone present was so thrilled to see such a beautiful story come to a happy ending.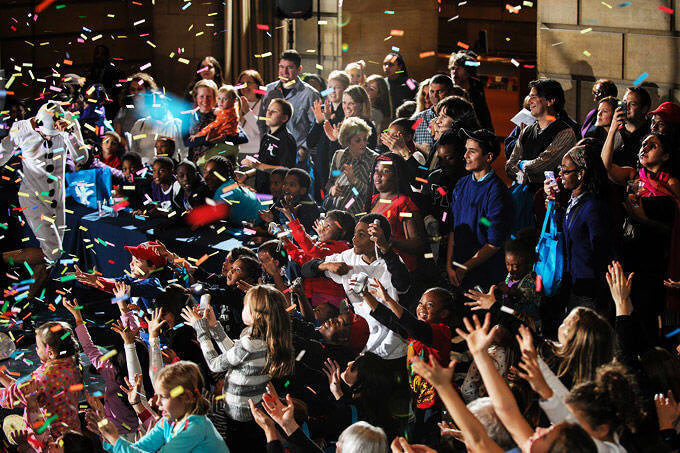 Michael and Dayshawn officially became a part of a family, and they would always have a safe home to go back to. Nothing could describe the emotions they felt at that moment. Sara and Stuart were so happy that they decided to throw a celebration party afterwards. 
Taking the Last Name
The couple and their boys had a lot to celebrate, as they officially became a family. It was time for Dayshawn and Michael to take the couple's last name, "Shank", and they couldn't have been happier about it.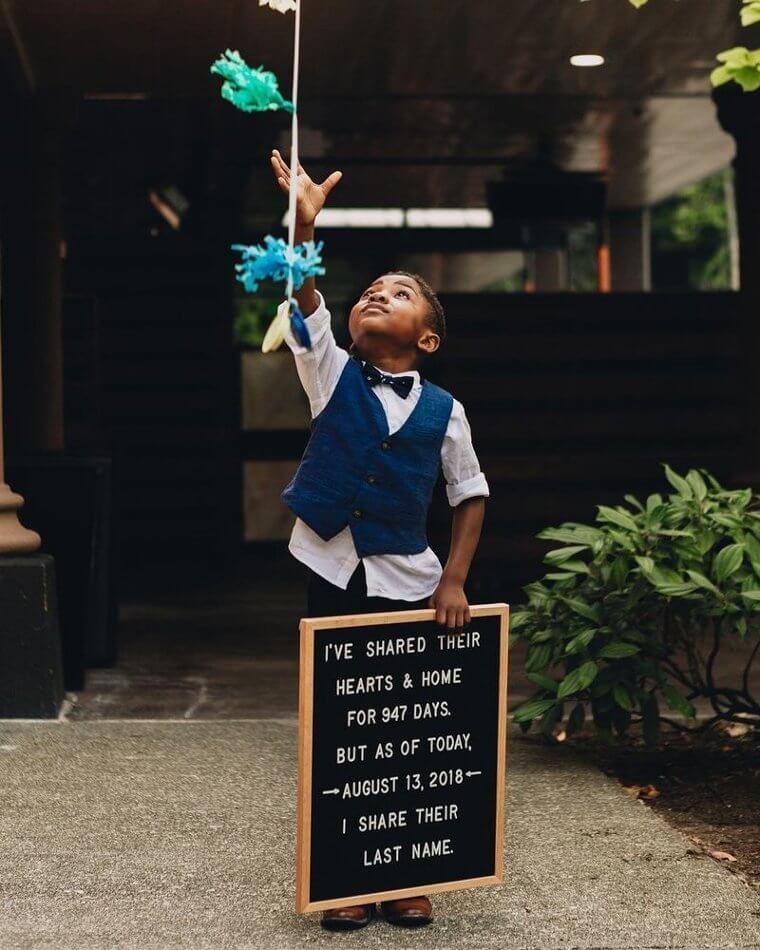 Dayshawn was so excited that he even chose a middle name for himself. He picked "Star" because Sara believed that it suited him well. "He defies every stereotype of a teenage boy," she added.

A New Beginning
It was time for the four of them to start a new life together. This new beginning made everyone so happy that they had nothing else to wish for but continuing happiness and health for their family.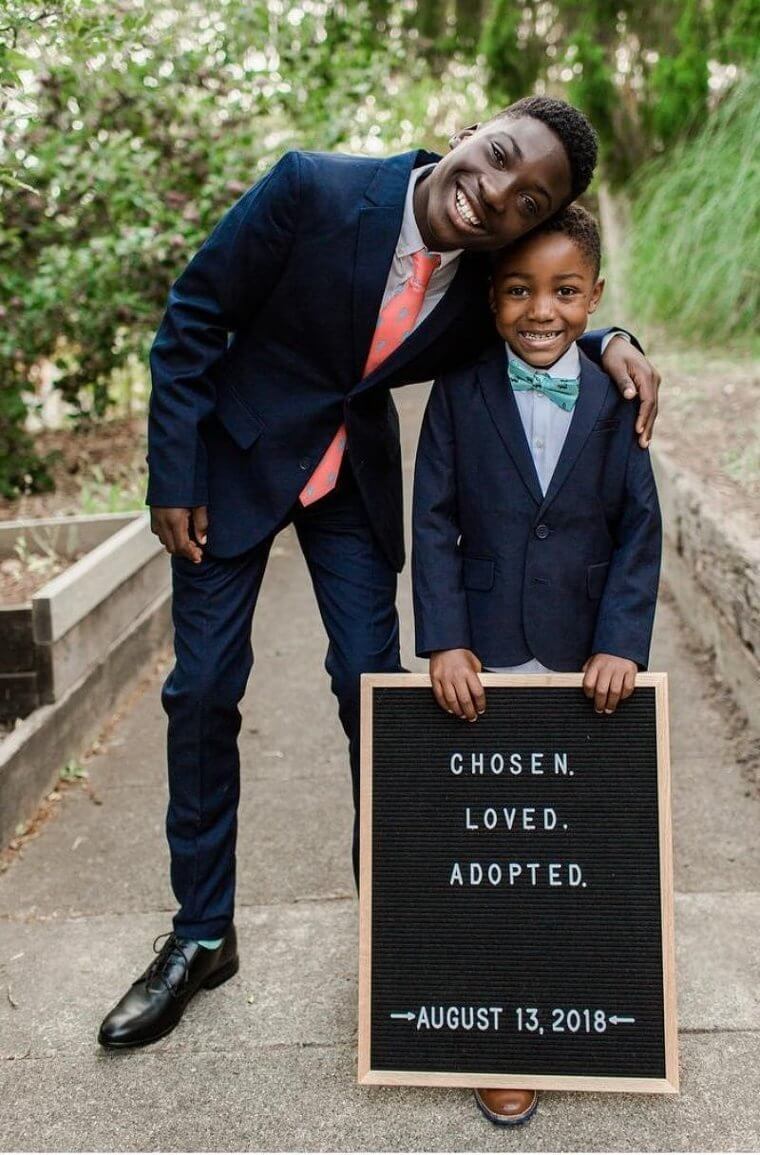 Sara and Stuart claim that their life is so much better now that they adopted Dayshawn and Michael. They now have a happy family and a future to look forward to. Besides, they achieved the goal they worked hard and long for!
Continuing Fostering
Believe it or not, Sara and Stuart decided to continue fostering even after adopting two children. Soon after, the following September, they adopted a 14-year-old child who needed a home.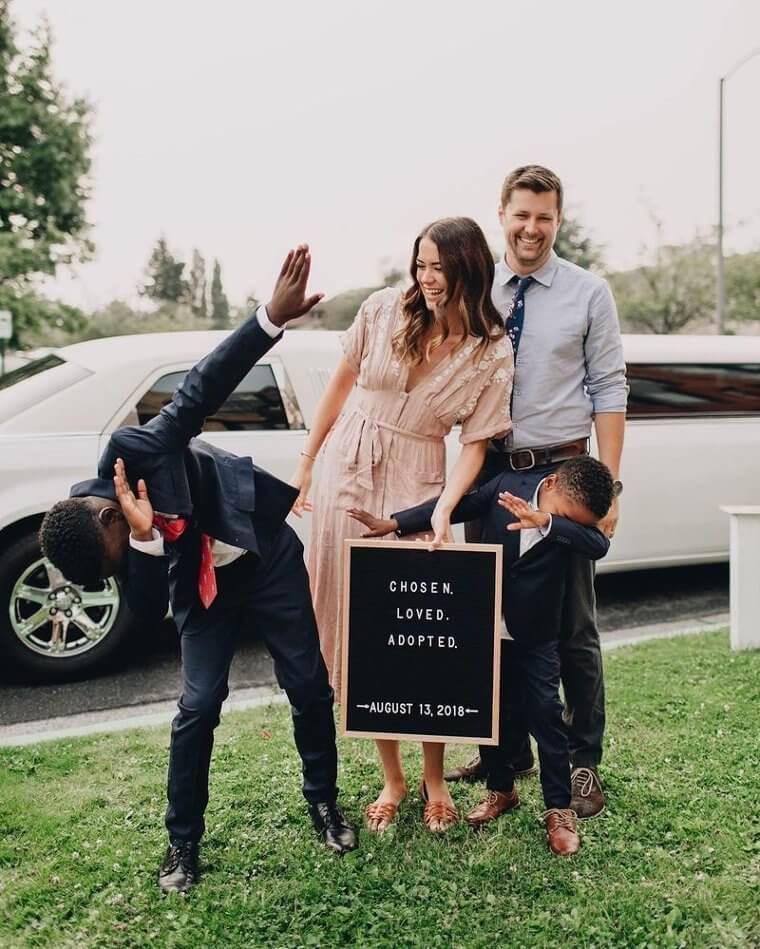 During this time, the couple was under training because they had fostered a child who was a victim of sex trafficking. This came with a lot of responsibility that required special training, but the couple was eager to learn more and help another child.
Getting Special Training
Sara kept using "Love What Matters" to express her feelings during the adoption journey. She wrote, "It's heartbreaking that these demographics of teens sit in social workers' offices or shelters for weeks (or even months) on end since so few homes are open to them."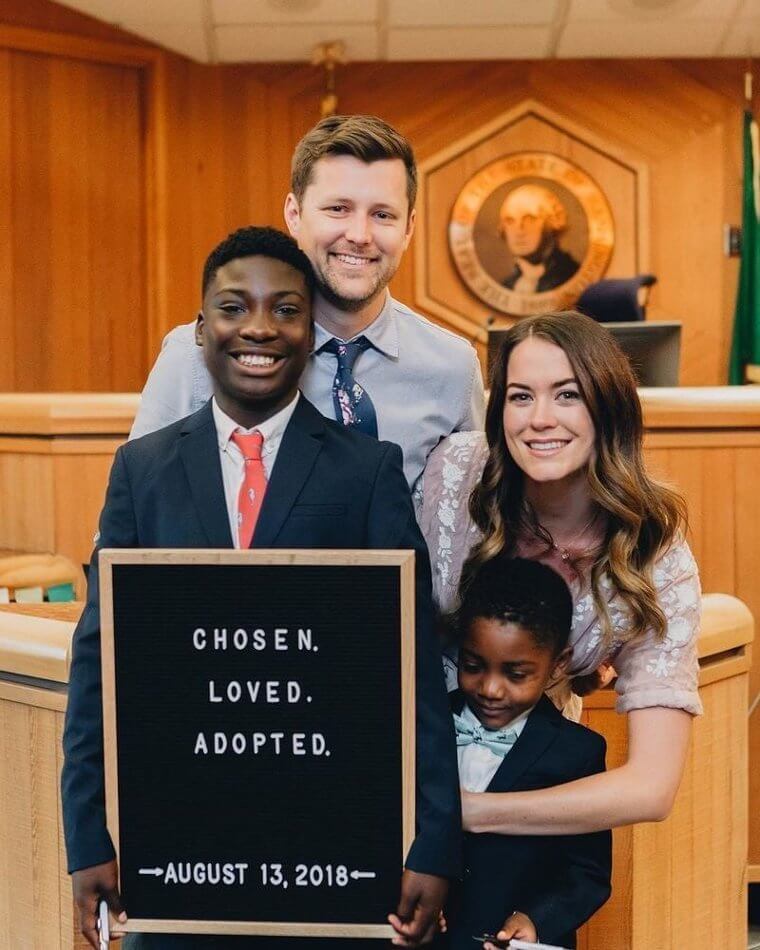 Sara and Stuart kept going through training which was designed to equip foster parents with the skills needed to handle adopting and fostering children with different backgrounds and experiences from their own. Both were happy to learn more and help out as many kids as they could. 
Happy Ending
Some people would think that the adoption process is too difficult, and living this way was too tiring, but Sara and Stuart loved every moment of it.  They couldn't imagine living their lives differently, as this was their long-term goal.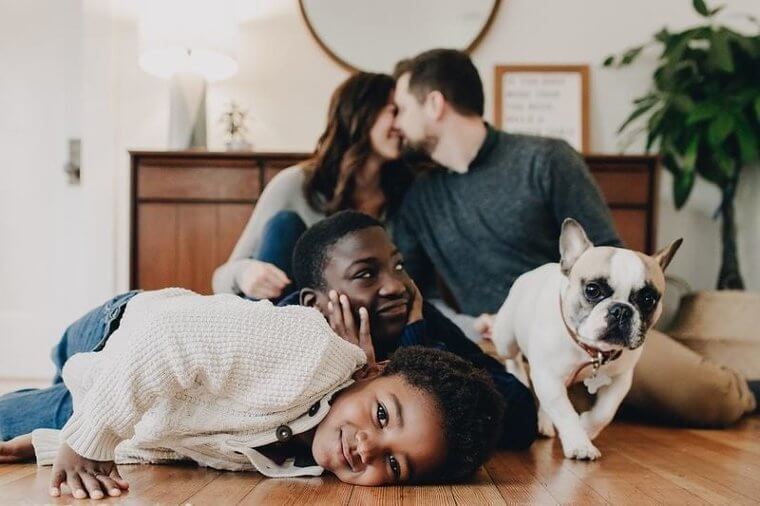 "No child should feel grateful to have a family love them," wrote Sara. She firmly believed that every child deserved a family and she wouldn't stop until she helped as many of them as she could. Her and Stuart continue to live happily with Michael and Dayshawn, along with the other foster children they regularly take in.