From the Medellin Drug Cartel to MS-13, there are a whole host of extremely violent gangs that have brought countries to their knees. While the actions that these notorious gangs have taken against innocent civilians are despicable in their own right, you may be surprised to learn that they often devastate their own members - particularly prospects yet to be inducted. These are some of the most brutal gang initiations...
MS-13
Known to be one of America's most dangerous street gangs, MS-13 has over 10,000 members on American soil, along with thousands more in Latin America. In order for someone to become a member of this notorious gang, they are expected to commit one of the most heinous crimes known to humankind - murder. To be more specific, initiates are required to murder a rival gang member. While this is a generally despicable crime, probably one of the most harrowing initiation murders took place on 11 April 2017.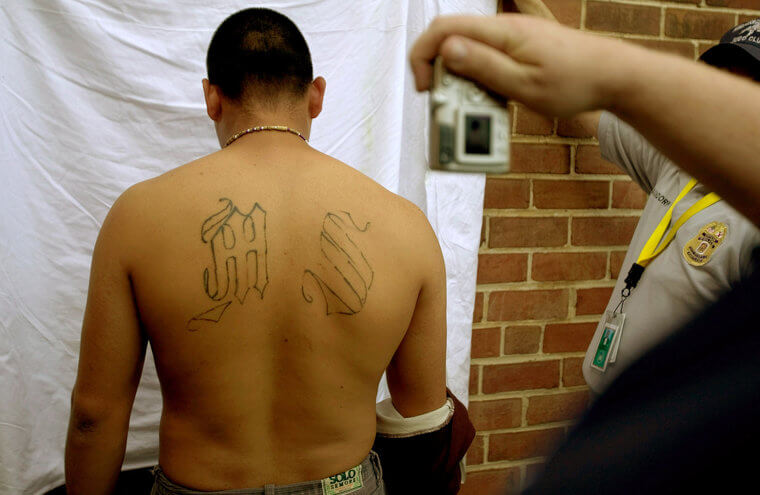 Aged between 16 and 20, five young men were lured to a New York park by two women associated with the deadly gang. Unbeknownst to these young men, they were targeted by MS-13 due to being suspected of either disrespecting the gang or belonging to a rival gang. Upon their arrival at the park, the women sent a text message with their location to a whole group of MS-13 members who lay in wait. While one of the boys realized what was happening and managed to quickly escape, the rest were violently attacked with machetes, knives, and wooden clubs. These four victims were gruesomely beaten and killed on location.

Aryan Brotherhood
Recognized as the oldest and most notorious racist prison gang in America, the Aryan Brotherhood was founded in the 1960s by a group of bikers who were looking to protect themselves in the newly desegregated prison system.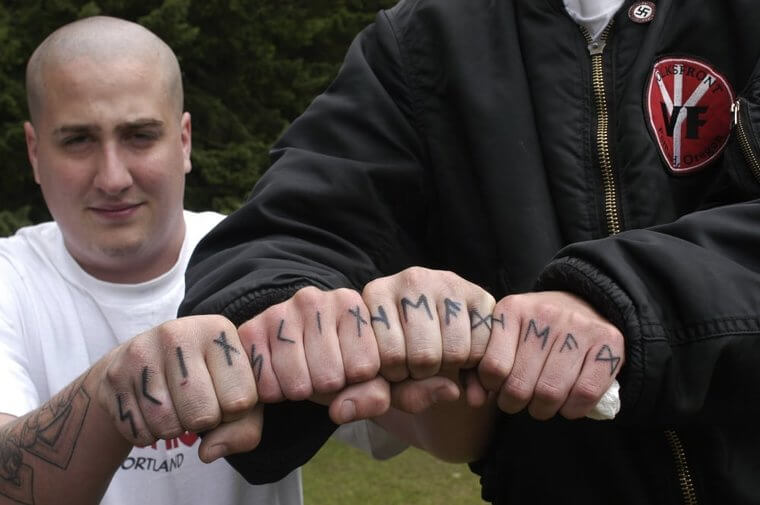 This prison gang has between 15,000 and 20,000 members across the United States. With ongoing feuds against a large array of rival prison gangs, the Aryan Brotherhood expects the utmost dedication from its new recruits. This means that in order to become a member of the gang, prospective candidates must live by the AB's motto of "blood in, blood out". The "blood in" segment comes at the time of entry into the gang, as all gang members must choose to murder either a rival gang member or a prison warden as a means of passage. The "blood out" part only comes when you leave the gang, which only occurs in death.

Latin Kings
Officially known as the Almighty Latin King and Queen Nation, this gang was founded in Chicago in 1954. Today, it is the largest Hispanic street gang worldwide with at least 50,000 members in the United States alone.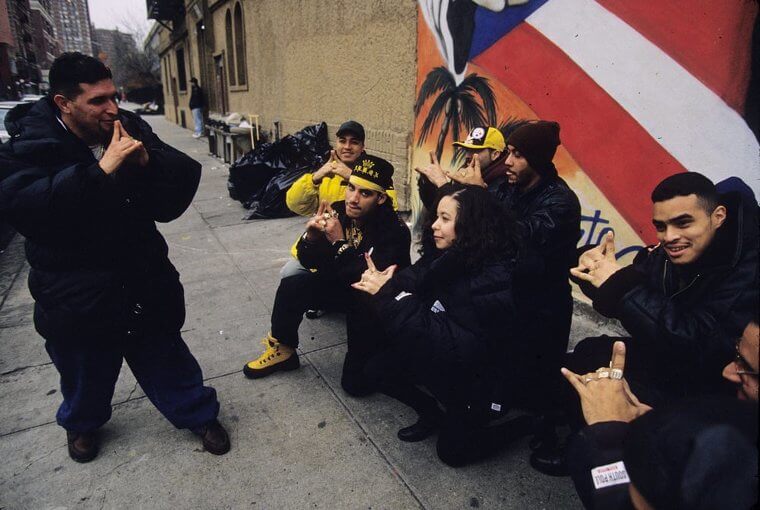 What is unique about this gang is that it typically allows for the admittance of both male and female recruits. With such as sprawling membership, initiation routines differ according to location as well as the sex of the initiate. Typically, male initiates are subjected to an initiation known as being "jumped in" - here, existing gang members violently beat up the initiate. When it comes to female inductees, however, they are subject to an even more traumatic form of initiation. Known as being "sexed in", this initiation involves the female initiate getting gang-raped by existing Latin Kings members. This gang's use of this brutal initiation has spread to other gangs such as the MS-13 as well.

The Numbers Gang
Having operated since the 1800s, this is the most fearsome collection of prison gangs in South Africa.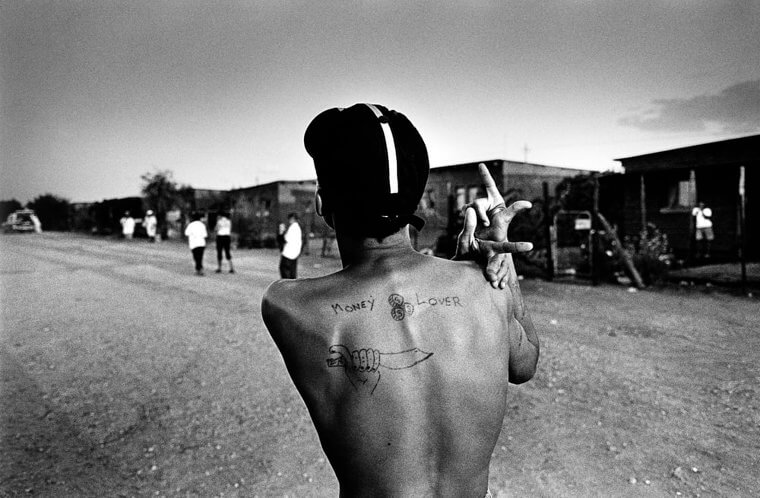 It is comprised of three gangs, namely the 26s, 27s, and 28s. The 26s are given the responsibility to generate wealth for all the numbers. They do so through activities such as drug trafficking and smuggling currency and tobacco into the prison. The 27s are the enforcers who uphold the gang's law. They are, as such, the most feared of the numbers. The 28s defend the other numbers in wars with rival gangs. They are split into two divisions, namely the "gold line" and the "silver line". While the "gold line" are the warriors, the "silver line" act as sex slaves for the "gold line". There are aptly two forms of entry into the Numbers Gang. You could go the "gold" route, which requires you to draw blood from a correctional officer, or you could choose the "silver" route, which means giving your body away to a high-ranking member of the 28s.

Chinese Triad
With modern roots dating back to the 18th century, the Chinese Triad is a transnational crime syndicate with members in China, Hong Kong, Japan, Macau, Cambodia, Philippines, and other parts of Asia. It also has several outposts in countries with significant Chinese communities, such as Australia, Canada, the Netherlands, South Africa, and the United States.
While it may have evolved in modern times, the Chinese Triad was founded some 3,000 years ago as a secret society. With dabblings in Chinese superstitions and the occult, candidates are required to go through bizarre initiation rituals in order to become fully-fledged members of the organization. One of these practices includes drinking a cup of blood. While this may sometimes be animal blood, it is often human blood and may even be the blood of the initiate himself. He is then required to recite the following oath: "If a member of this society finds himself in difficulty, all will rush to his aid. If I, as a future member of this association, break this oath, the swords will descend and kill me."
Knights Templar Cartel
Founded in 2011 on the remnants of an extinct cartel, the Knights Templar has grown to become one of Mexico's most feared drug cartels.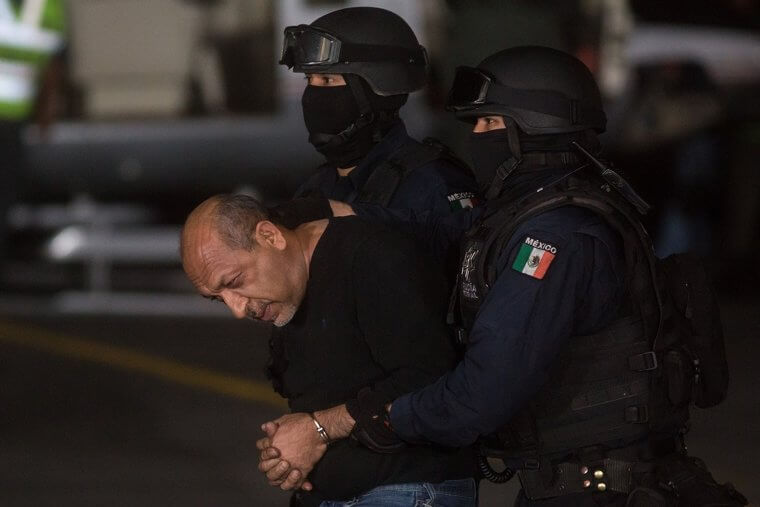 What's intriguing about this cartel is that it actually has a strict ethical code - the code is contained in a small book decorated with knights on horseback with lances and crosses and is regularly handed out to cartel members and even civilians. As the name suggests, the gang based its rules heavily on the European Knights Templar, even involving activities such as giving charity and ironically, not using drugs, in its charter. Do not be fooled by this code of conduct, however, as this gang remains ruthless in its pursuits. This cartel is known for committing sick acts such as public decapitations and boiling its enemies alive. Its initiation ritual is just as sick, with initiates required to eat a human heart in front of their peers. What's more, these initiates are encouraged to follow a cannibalistic lifestyle from there on out. 

Original Blood Family
Founded in Los Angeles during the 1970s, this is one of America's most feared street gangs.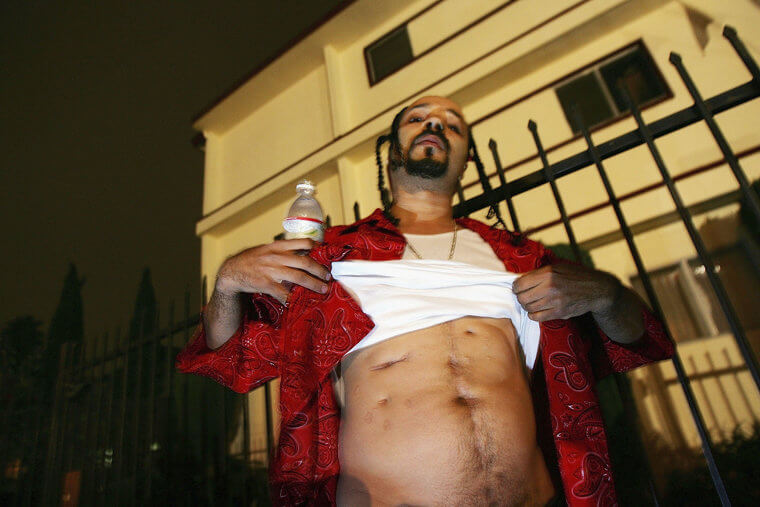 Known for being clad in red and exhibiting distinctive hand signs, the Bloods now have a coast-to-coast presence across the United States. While their rivalry with fellow LA-based gang the Crips still runs thick, the Bloods' 20,000-strong membership has expanded into an array of new criminal activities over the years, such as drug trafficking and extortion. Amongst all these new developments, this notorious gang has not abandoned their origins, which involved committing violent crimes such as burglary and even murder. As such, getting into this gang proves to be no easy task. One of the most despicable initiations is carried out by the New York branch, which requires initiates to dole out a "buck-50" to a stranger's or rival gang member's face. What is this, you wonder? A "buck-50" is whereby one slashes another person's cheek with a box cutter, thereby causing a wound that requires at least 150 stitches.
Taitung Crime Syndicates
The region of Taitung County in Thailand is home to a number of local crime syndicates, with activities ranging from money laundering to racketeering. Having adopted similar hierarchies to legitimate businesses, these crime syndicates began using new techniques in the 1970s to determine which new members were mob boss material.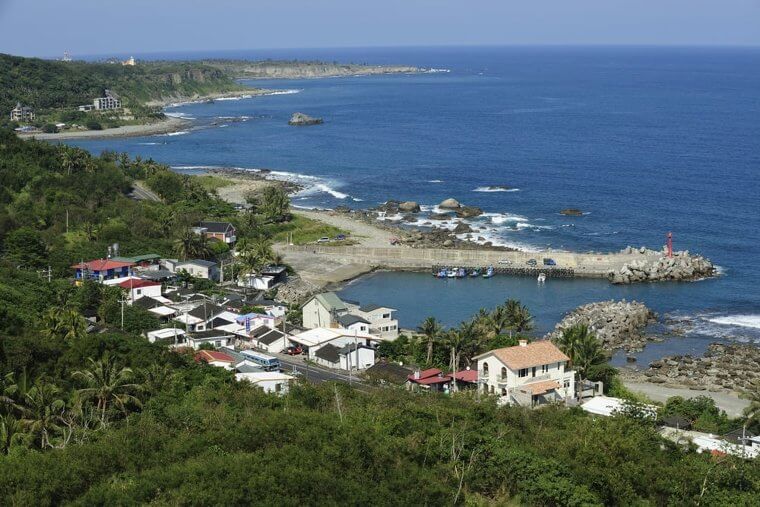 The ritual of "Bombarding Master Handan" involves throwing firecrackers at a shirtless man wearing a mask and little other protection. This centuries-old practice was done to honor a Thai god and ensure wealth and prosperity. While no longer practiced in mainstream Thai culture, this ritual is still used on new members of Taitung Crime Syndicates. Those who are able to withstand this torture the longest are guaranteed the best promotion opportunities, while those who flake out early are viewed as weak.

London Street Gangs
Because of the United Kingdom's strict gun control laws, getting one's hands on a firearm can prove to be a difficult task if you do not have contacts in high places. As such, street gangs in the East of London have had to get creative with their methods of violence.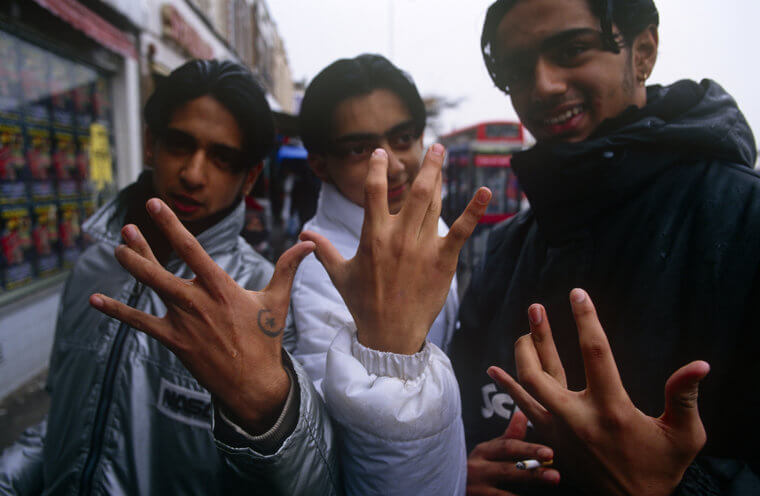 One of the leading forms of violence among these local gangs is stabbings and other knife-related attacks. According to British news outlet the Independent, one prospective gang member was offered a choice between two unsettling forms of initiation. Firstly, he could choose to eat human feces. If the idea of doing so was too hard to stomach, he could agree to stab another gang member in the leg (from the same gang, no less). By doing such activities, "youngers" (meaning new recruits) can prove to the "olders" (high-ranking members) that they have what it takes to climb the ranks.
United Blood Nation
Not to be confused with the aforementioned "Original Blood Family", this gang (also nicknamed "the Bloods") was founded in the Rikers' Island prison complex in New York City, 1993.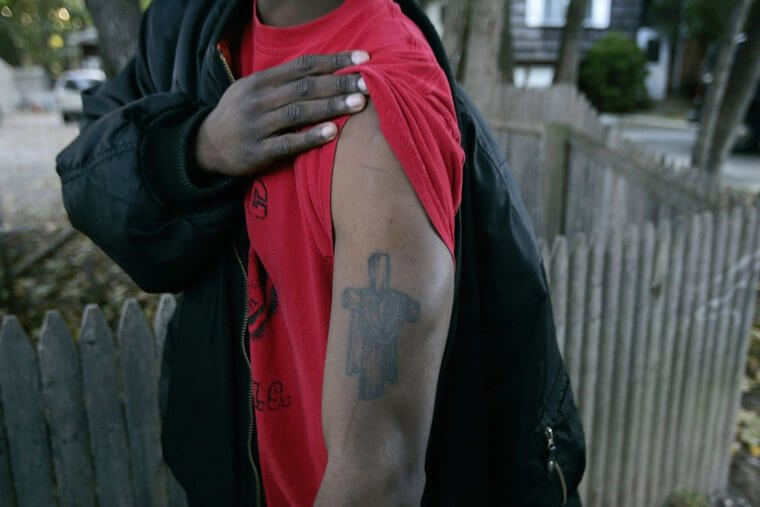 Originally formed to protect its African-American founders from rival gangs such as the Latin Kings, the Bloods soon became a force to be reckoned with outside the prison world. Today, it dominates the New York City drug trade, with 5,000 operatives in the New York City Metropolitan area alone and 2,000 based in other regions of the US. Should a convict wish to become a member of the Bloods, they would have to draw the blood of a fellow inmate by slashing his face with a box cutter. When existing gang members sense an opportunity for the initiate to perform this task, they will shout "013", thereby signaling him to take his shot.

Latin Kings
While the Almighty Latin King and Queen Nation already have a place on this list thanks to its horrific "sexed in" initiation practice, this fearsome street gang is known to enforce a range of other bloody initiation tactics.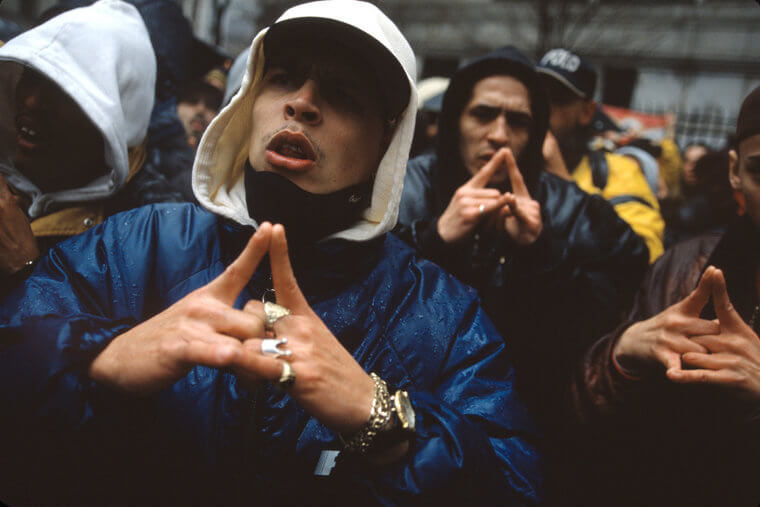 Just one of these forms of initiation is derived from the gang's long-running feud with the Gangster Disciples, a Chicago-based gang that constantly fights with the Latin Kings over territory in Chicago's south side. During this initiation, the newcomer is expected to flash GD hand signals to members of the Gangster Disciples. Whoever responds to the hand signals first is then marked as a target who the newcomer is required to assassinate. 
Ku Klux Klan
The Ku Klux Klan, more commonly known as the KKK, is a white supremacist hate group that looks to strike terror into the hearts of African Americans, Jewish people, immigrants, and other minority groups.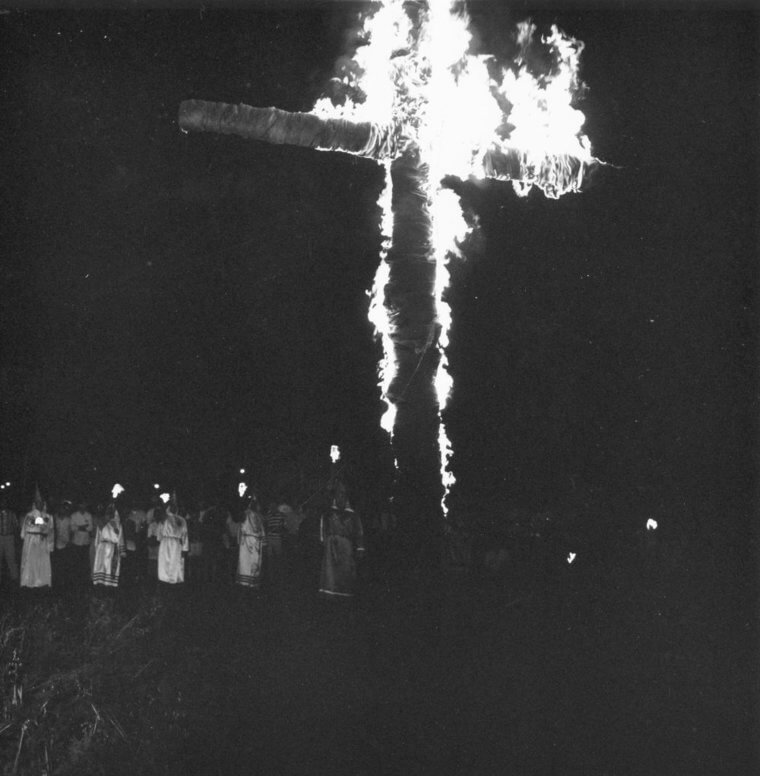 This organization was started in the Southern United States during the 1860s, soon to be spread to the rest of the country. At its peak, there were between three and six million KKK members during the 1920s, which has dwindled down to approximately 5,000 members today. Some of this group's despicable acts include the lynching of black Americans (such as Michael Donald), the assassination of political opponents (such as Republican George W. Ashburn), and cross-burning ceremonies to intimidate their enemies. While most KKK initiations are nonviolent- rather consisting of activities such as chanting, running with torches, and a formal ceremony- one initiation in 2008 resulted in death. When Cynthia Lynch from Tulsa, Oklahoma decided to join her local KKK branch, she was subject to the usual initiation drills in addition to having her head shaven, After 24 hours of activity, she asked to be taken to town as she was feeling homesick. The group's leader, Raymond Foster, then pushed her to the ground and shot her without warning. Four people, including Foster, were indicted for this murder.

The Numbers Gang
While some Numbers Gang initiates are afforded the opportunity to choose whether to join via the "gold" or "silver" route, others are provided with a quick test to determine the path that they must follow.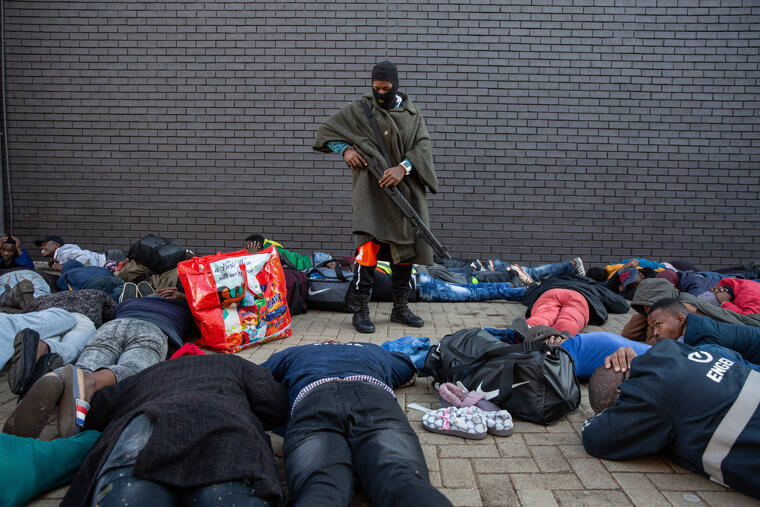 These initiates are asked a simple riddle, which goes like this, "If it is raining, and you have an umbrella but I do not, what would you do?" One who replies that he would share the umbrella with his fellow gang member is deemed unworthy, thereby being subjected to the life of a sex slave. If an initiate says that he will put the umbrella down and stand with his fellow gang member in the rain, then this will prove his willingness to share the burdens of this way of life and he will gain access to the gang. Of course, this is not the end of his initiation process. To become a fully-fledged member of the Numbers Gang, the initiate will have to stab a corrections officer.

The Crips
With over 30,000 members across the United States, this fear-mongering gang was founded in Los Angeles, California in 1969.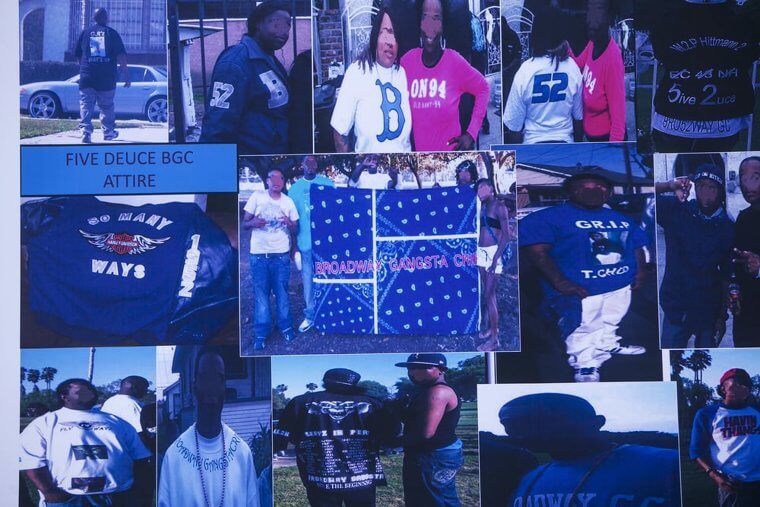 With criminal activities ranging from burglary to illegal gambling, money laundering, racketeering, and even murder, this gang has had a long and bloody rivalry with the Bloods as a result of their ongoing turf wars. With over 800 sets across the United States, the Crips have plenty of eager initiates attempting to become part of the gang each year. While initiation rituals do vary, there are two common rituals that draw on a thirst for violence. The first is known as being "squared in", where new initiates are beaten up by a group of Crips veterans. The second ritual involves handing a shotgun to the new recruit and sending him to murder a rival gang member. What's particularly worrisome is that initiates never know which initiation ritual they are going to be stuck with.

18th Street Gang
Bitter rivals to the MS-13, this street gang based out of Los Angeles has evolved into a transnational criminal enterprise, with approximately 50,000 members in the United States and even more spread out across Central America.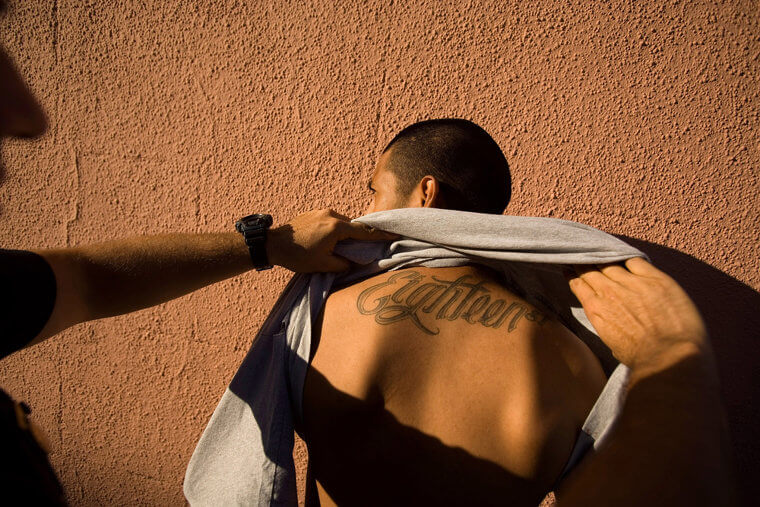 As a gang that enforces a strict set of rules, punishment for disobedience can take place in a variety of violent forms, including murder. One of the more popular forms of punishment is a play on the gang's name, called the "18-second beating". In addition to being used as punishment, the 18-second beating is used as a form of initiation. Initiates are beaten by a group of five or six gang members while the leader counts up to 18. The recruits are expected to fight back as long as they can - only then will they be accepted into the gang. 

The Gangs of South London
On one BBC Three documentary, popular British TV presenter Livvy Haydock to a look inside the lives of girls who became entangled in the gang world of South London.
One girl, known by the alias "Cally", was on the streets when a local she knew recruited her for his gang. She was only 12 years old at the time. While she acted as a drug mule for quite some time, she was only initiated as a full member of the gang on the completion of a horrific hazing ritual. This initiation involved Cally kidnapping her friend and forcing her to get raped by multiple gang members. Not only was Cally imprisoned on both rape and kidnapping charges, but the memory of her transgressions still haunts her to this day. Another girl, known as "Becky", explained to Livvy that she and the other female recruits would do anything to fit in with their gangs, including all types of sexual activities.
Yakuza
Founded in the 17th century, the Yakuza is a transnational organized crime enterprise consisting of numerous gangs across Japan. Today, it has approximately 28,000 members.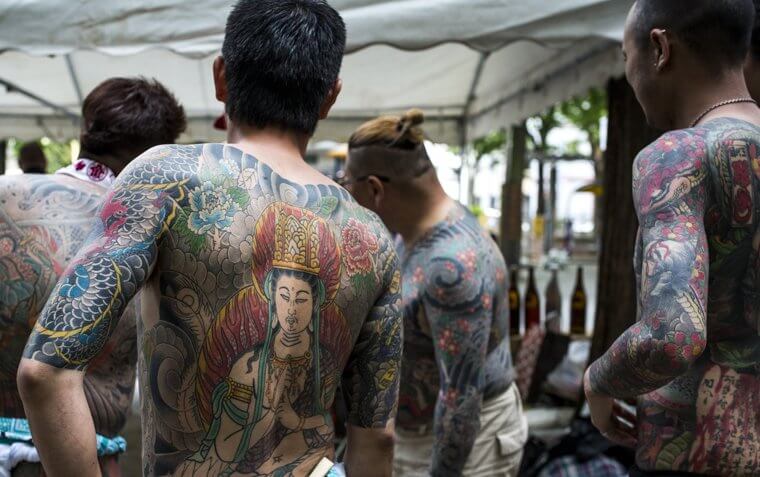 In order to become a member of the Yakuza, initiates are commonly expected to swear their absolute loyalty to the clan and subsequently cut all ties with their families. For those who have previously wronged the Yakuza in any way, not only are they required to cut family ties, but they are also forced to undergo the ritual of yubitsume, whereby the tip of their pinky finger is cut off as a means of repentance. Once a fully-fledged member of the Yakuza, one can still find themselves paying for any transgressions with their flesh or even their lives depending on the size of the sin. Lately, they have been struggling to make money during the COVID-19 pandemic, and therefore have been carrying out fraudulent acts, as well as increasing the price of street drugs.

Los Zetas
Established in 1999, Los Zetas has become known as one of Mexico's most dangerous drug cartels. It was founded by a group of army commandos who deserted their ranks in favor of becoming security for the infamous Gulf Cartel.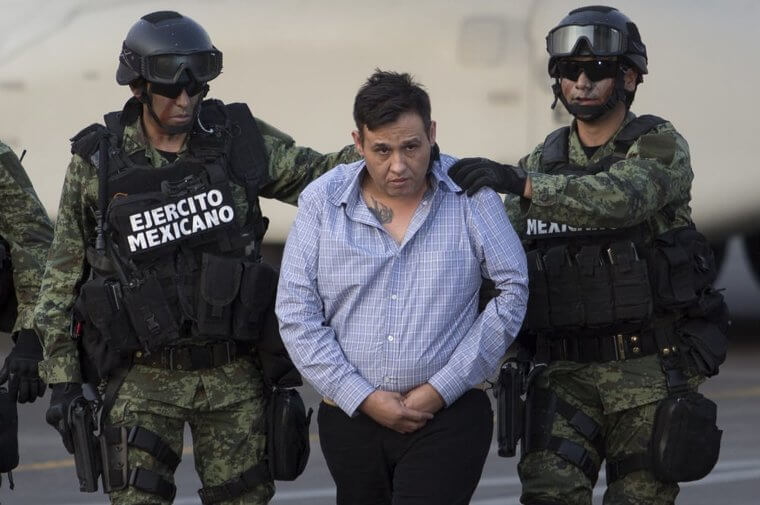 This cartel has since grown to become one of the major players in the Mexican Drug War that is tearing the country apart. The cartel's former leader, Heriberto Lazcano, was at the forefront of its devastation prior to his death in 2012 at the hands of the Mexican Marines. Apart from his notoriety in the drug trade, Lazcano also became renowned for his cannibalistic practices. In fact, he once even ate a man's buttocks flesh with tamales and toast after it had been cooked with lemon. Lazcano went on to implement cannibalism as part of the initiation rituals of new recruits. While not always mandatory, many initiates have been subjected to the challenge of eating human flesh in order to become a member of Loz Zetas.
Jalisco New Generation Cartel
Another cartel that has caused Mexico terrible heartache is the Jalisco New Generation Cartel, established in 2009 with the goal of dominating the Guadalajara drug trade.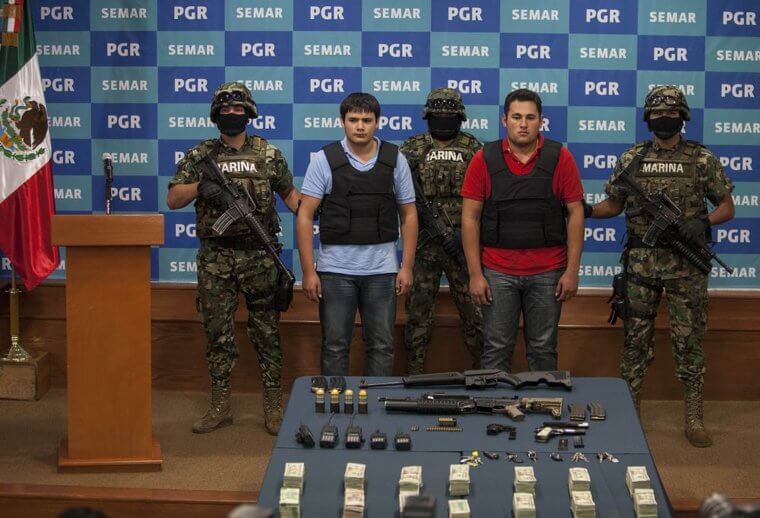 Possibly the most sickening initiation ritual on this list happened on May 22, 2017. This was the date that veteran members of this cartel raided a car dealership in the Mexican state of Tabasco, where they murdered five people and even decapitated some of their victims. As a means of exhibiting the perpetrators of this horrific crime, the cartel members left behind a blanket bearing the cartel's name. Soon after, two new initiates, aged 16 and 17, were forced to eat the flesh of the car dealership victims in order to be accepted into the cartel. Other Mexican cartels that follow similar sick traditions include La Familia Michoacana and the aforementioned Los Zetas.

Crimes That Brought About Positive Legal Change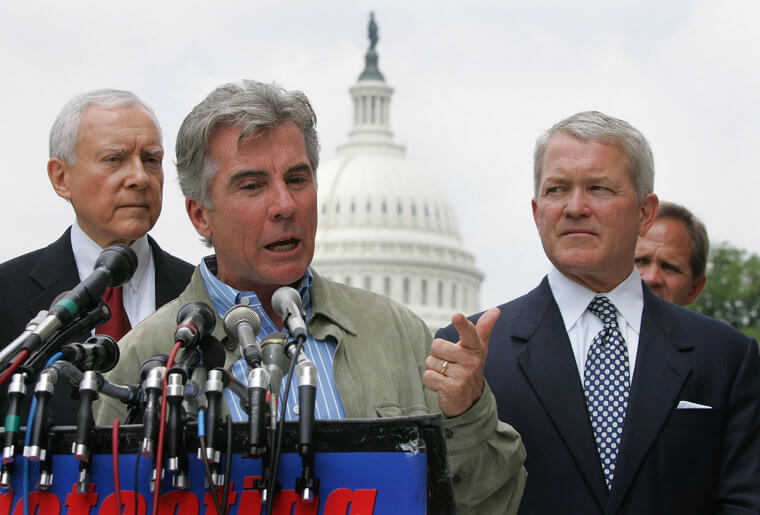 Crimes are being committed left, right, and center, and that can leave us feeling despondent. But every so often, a crime takes place that actually manages to bring about positive change for the greater good. The crimes in this list are ones just like that. While the crime itself is never good, there were positive legal changes that came from the bad.
What Happened to Megan Kanka?
In 1994, Megan Kanka was abducted from her very own driveway at just seven years old. Her body was found in a nearby park the next day. What the Kankas hadn't known at the time was that there was a registered sex offender living in the house opposite their own, Jesse Timmendequas. As an afterthought, this is something they felt they should have known. After all, information is power and had they had the information they needed, they could have protected their daughter from a tragic death.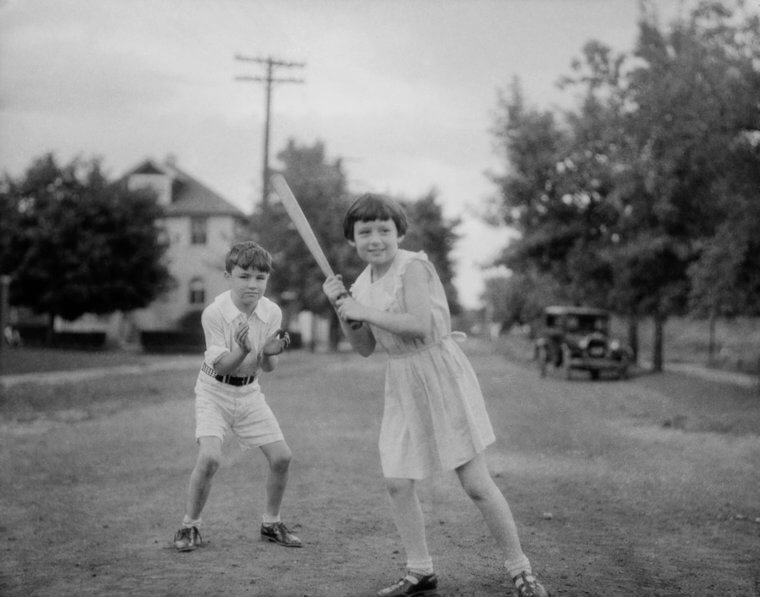 Had they known about their neighbor, their daughter Megan would likely not have been allowed to play outside unsupervised as they would have known that her safety was questionable. Little Megan lost her life because her parents had a lack of knowledge about the people that lived close to them - through no fault of their own.
The Creation of Megan's Law
After the incident that took little Megan Kanka's life, her parents pushed for a law to be made that allowed the public access to information about registered sex offenders. Americans are now able to see all the registered sex offenders in their area. This was a huge step in the right direction for the protection of US citizens.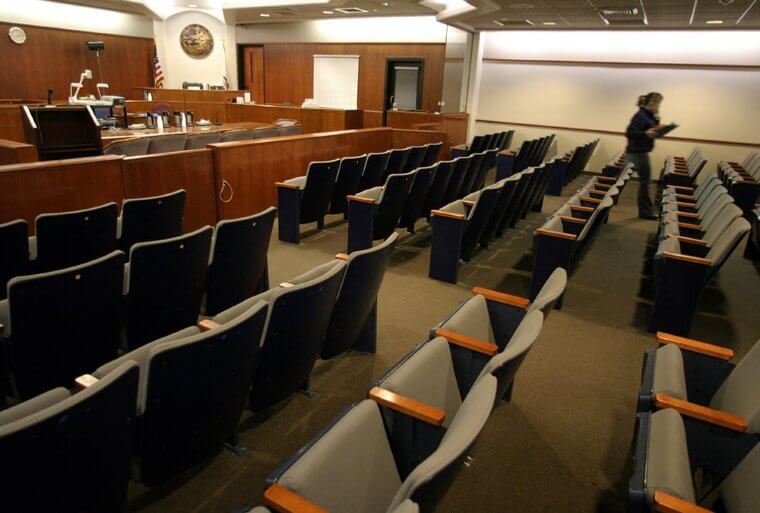 While the law has been quite controversial as it can be used in many different ways, its main aim is to ensure the safety of the citizens of the US, especially those that are too young to defend themselves. Megan's Law gives parents the opportunity to protect their kids from potentially harmful people that may lurk around every corner.
The Crime Against Adam Walsh
On July 27, 1981, little Adam Walsh, who was just six years old at the time, went missing from a Sears department store. This all took place in Florida, and just 16 days after the young boy went missing, his severed head was recovered. His parents were absolutely distraught and the community was shaken by the events that took place.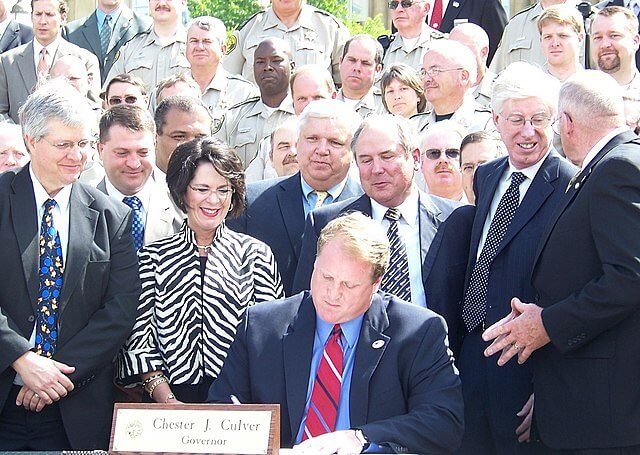 But the event led to the creation of the Code Adam, which helps children that are lost become reunited with their parents a lot faster. If you hear "code Adam" stated over an intercom in a store, it means that there is a lost child and everyone should be on the lookout for the child or other suspicious activity. This is something that everyone should be aware of so that it can be used efficiently. As they say, "it takes a village to raise a child"; but it takes a community to protect one too.
More About The Code Adam Program
The first enterprise to start using 'Code Adam' was Walmart, and it was successfully implemented in their stores throughout the '90s. But since 2003, the Code Adam Act is required to be used in every single federal institution too. This means it's more widely spread, so it can save many more children.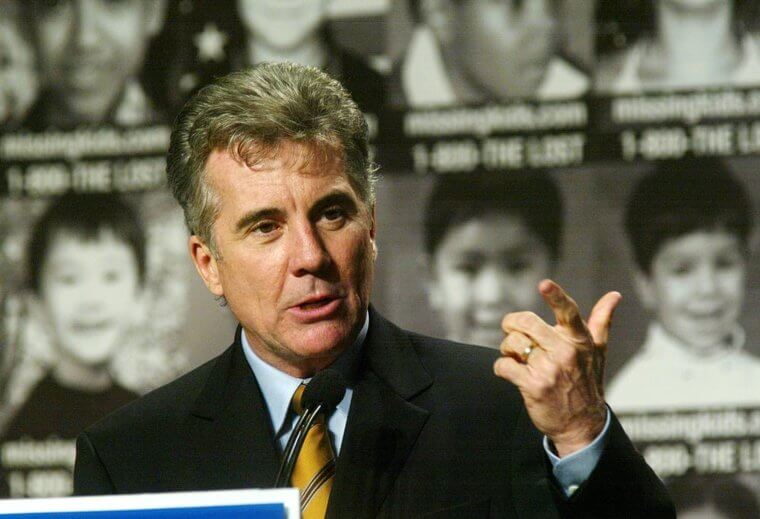 John Walsh, Adam's father, was the one who helped to get the law passed on a federal level. He hosts the TV show America's Most Wanted in an attempt to get the country's worst criminals locked up for good, and justice to be brought to those who need it. While the Code Adam has not been implemented worldwide, it probably should be. Everything and anything that can be done to help save our children should be done. After all, prevention is better than cure.
Crime Against Amber Hagerman
Not all crimes against children take place in public places, so the Code Adam cannot be implemented in every situation. In the case of Amber Hagerman, she was abducted in an empty parking lot in Texas when she was riding home to her grandmother's house. She was just nine years old at the time, and her body was found in a creek four days after she was abducted.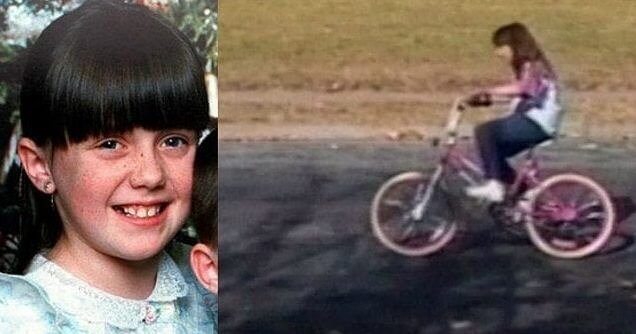 No criminal was ever tied to the crime or brought to justice for the crime committed against Amber Hagerman. But the good that came out of this crime was that the Amber Alert was implemented for an emergency in which a child goes missing. This was a necessary action as it means that the general public is alerted to the fact that a crime is going down. They can then be on the lookout and report any suspicious activity.
More About The Amber Alert
The Amber Alert is broadcasted via text message, highway notification signs, and television, and aims at providing the public with as much information as possible about both the missing child and the suspect they are thought to be with. The Amber Alert serves as a tribute to the little girl that went missing, but it's also an acronym - America's Missing: Broadcast Emergency Response.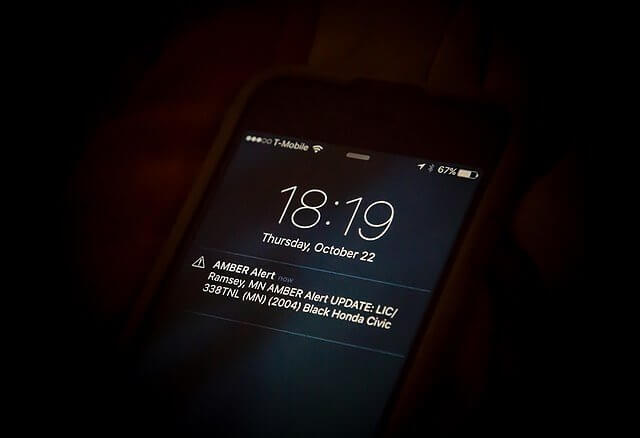 So far, the program has been rather successful and has led to many missing children being recovered, and criminals being brought to justice. It has also led to the implementation of other programs such as the Silver Alert for elderly people with dementia that have gotten lost; and the Blue Alert when there is a missing police officer. All of these programs have helped to save lives over the years, which is something that little Amber Hagerman would have been very grateful to know.
The Crime Against Kitty Genovese
In 1964, Kitty Genovese was stalked, stabbed, raped, and murdered in one of the most widely publicized crimes not just in America, but worldwide. Why was that? Because of the number of people that saw something sinister was happening and did nothing about it. At that time, there was very little they could do because getting hold of the cops was a difficult process before 911 was developed.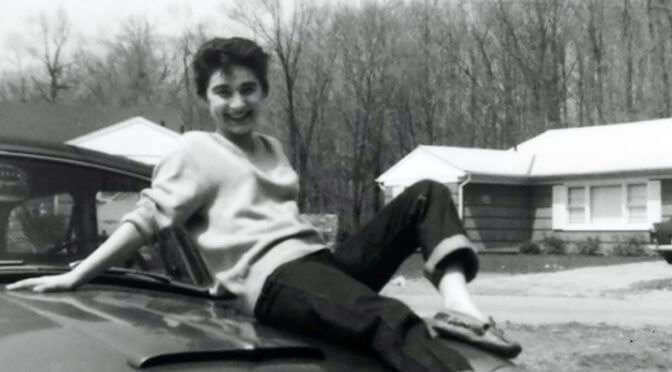 Kitty Genovese was a bartender who was followed home at 2:30 AM by the perpetrator. He stabbed her outside her door, but was interrupted by a neighbor yelling "let that girl alone". She then managed to crawl inside. She crawled to the back of her apartment, but the stalker returned 10 minutes later to stab her again, rape her, and eventually kill her. It's sad how many opportunities there were for the tragic ending to be prevented.
The Development of 911
The problem with the story above is that around 37 people saw that something sinister was going on, but were unable to help. In order to make a call to the police, you had to dial '0'. You would then be put on hold before speaking to a telephone operator. Once they knew where you were located, they transferred you to an operator in your state. And after that, you were transferred to someone in your precinct.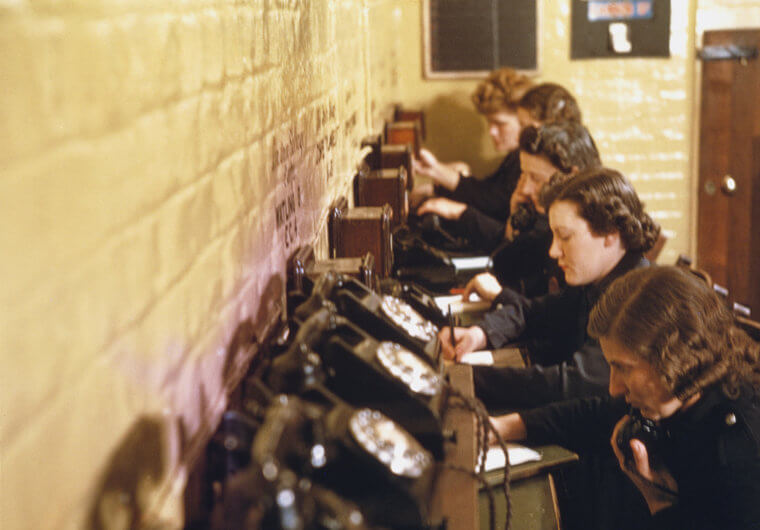 In an emergency, that protocol is just not good enough. If Kitty had the ability to dial 911 after her first stabbing, she might still be around today. After the incident, the 911 system was implemented. This meant that quick calls could be made which alerted police to an emergency that could be responded to immediately. The very first 911 call was logged in Haleyville, Alabama in 1968.
What Happened to Ernesto Miranda?
Ernesto Miranda didn't have a crime committed against him. Well, nothing more than a little intimidation by the police. In 1963, a young 18-year-old girl came to the police, saying that she had been kidnapped and raped in the desert in Phoenix. Of course, police immediately went looking for the suspect.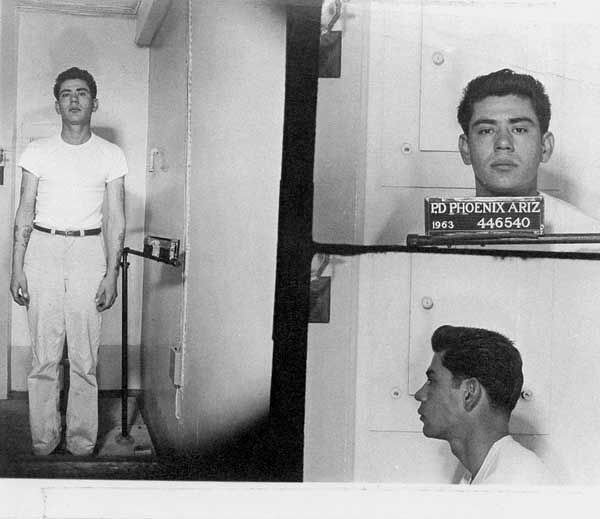 The police managed to track down a guy by the name of Ernesto Miranda, who had the same type of car as the woman had described. He also had a track record of being a peeping tom, but nothing more. When the police strong-armed him into the vehicle, he confessed to raping the young woman, but it was later overturned as it wasn't true. The cops had simply intimidated him into confessing a crime he didn't commit.
The Miranda Rights
So what good came from the arrest and release of Ernesto Miranda? The Miranda Rights! Cops are now required to read anyone who is under arrest their Miranda rights so that they are aware they don't have to confess to anything immediately. And if they do, it may not be in their best interest. In fact, it can and will be used against them to incriminate them in court.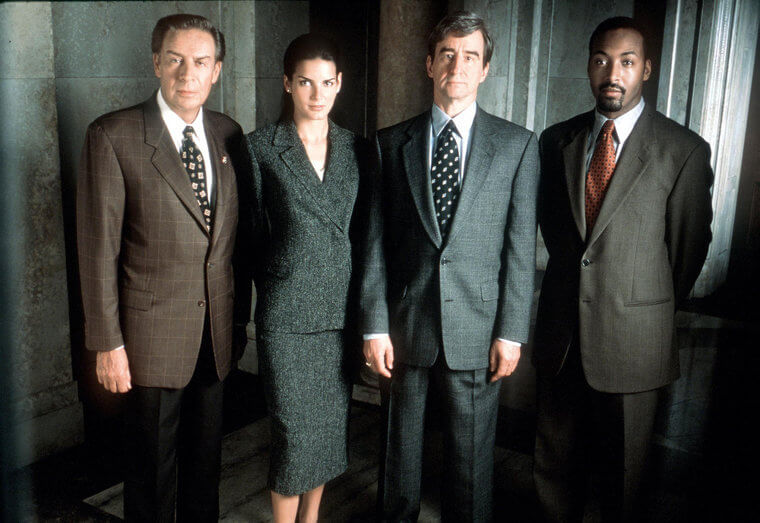 If you are a fan of cop shows on TV, you may have heard them plenty of times before. They go something like, "You have the right to remain silent. Anything you say can and will be used against you in the court of law. You have the right to consult an attorney before speaking to the police and to have an attorney present during questioning now or in the future."
The Murder of Polly Klaas
In October of 1993, 12-year-old Polly Klaas was kidnapped at knifepoint during a sleepover with two friends in Petaluma, California. There was a huge manhunt as the case was widely publicized across the US, but despite that, no evidence was found for two months. Her parents were absolutely distraught, as sometimes not knowing is worse as you're unable to let go.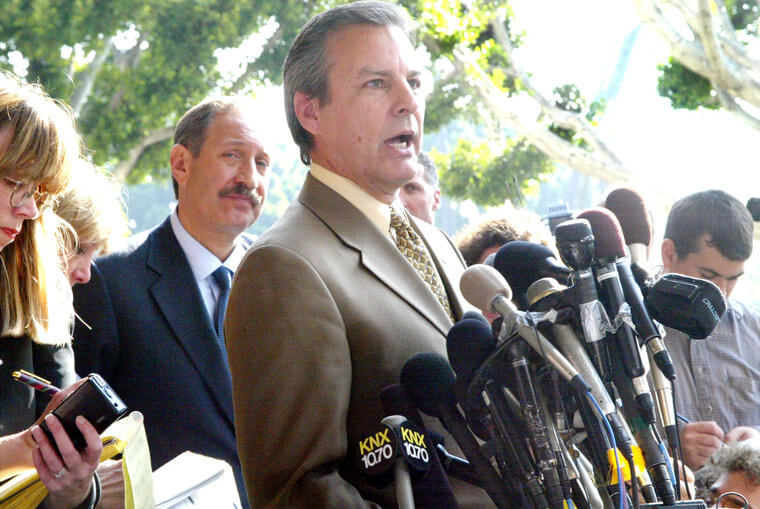 Two months after the child had gone missing, pieces of her clothing were found in the woods, and nearby, a car was stuck in a ditch. The police managed to track the car back to Richard Allen who was previously convicted for assault, burglary, and kidnapping. His handprints were traced back to the house the little girl was kidnapped from and he was put away for life.
The Three Strike Law
After the incident, California was widely criticized for releasing someone so dangerous from prison. Because of it, they implemented the three-strike law. This meant that once someone had been convicted of a felony before, their second felony could see them receiving a double sentence, and their third meant they would be put away for 25 years - no matter the severity of the crime.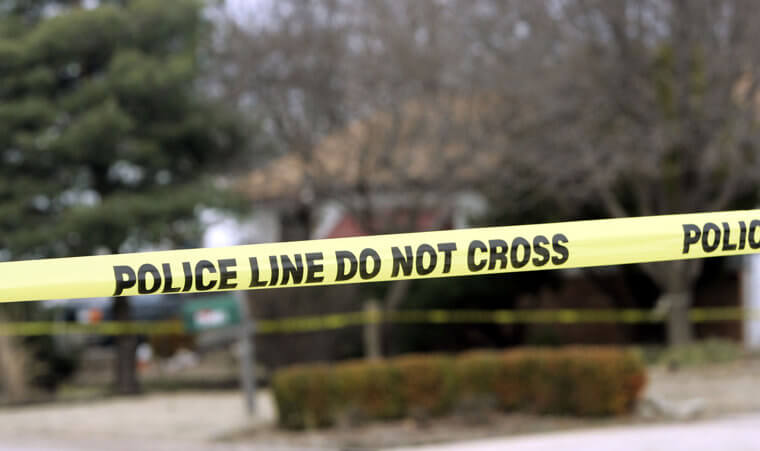 Although the law was overturned with a vote in 2013, California is still more careful about who they are releasing from prison. After all, if the person is dangerous they are putting their very own citizens at risk by releasing them. While the law didn't last for long, the kidnapping and murder of Polly Klaas alerted authorities to a problem they were experiencing with their criminal justice system. Releasing dangerous criminals is something they hope to avoid doing in the future.
The Disappearance of Johnny Gosch
In 1982, Johnny Gosch was just 13 and working as a paperboy in the area near his home in Des Moines, Iowa. During one of his early morning paper routes between 6 am and 7 am, Johnny went missing. This was strange as it was a paper route that the boy did every day, so it's unlikely that he got lost.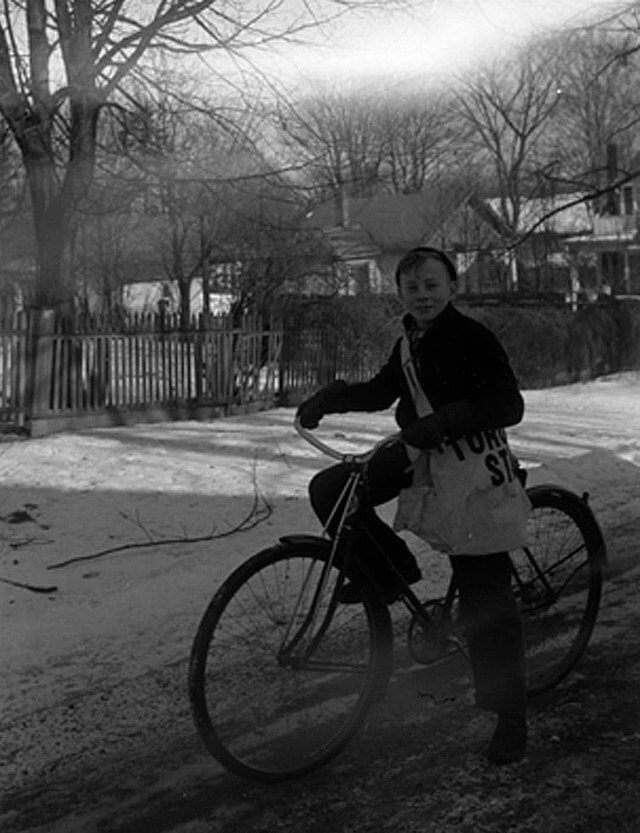 He is presumed to have been kidnapped, although to this day no evidence has turned up of his whereabouts or who his kidnapper could have been. His mother believes that he is still alive, but his father doesn't believe that there is much hope at this point. Alternating viewpoints on their son's disappearance would ultimately lead to the couple's divorce just a few years later.
The Johnny Gosch Bill
After the incident, there were laws that were reviewed both in Iowa and around the US. At the time, missing child cases were treated just like those of adults - police would only start investigating the case once someone had been missing for 24 hours. This is an awfully long time for someone to be missing.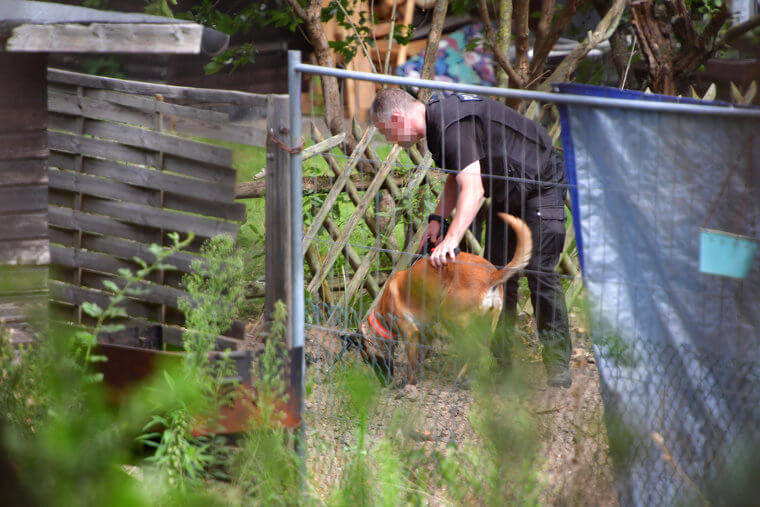 In Iowa, the laws were even worse. Police would only start investigating 72 hours after someone went missing. When the Johnny Gosch Bill was passed, police could start investigating a missing child case the minute it was reported. This was huge progress as often children are harmed or killed within three to four hours of going missing. This means that if actions are taken swiftly, they can literally save a life.
The Murder of Rebecca Schaeffer
Rebecca Schaeffer was a model and actress who had recently become increasingly popular, even in the running to land the leading role in Pretty Woman. But that would all change when one fan became a little too obsessed with her. It was something that seemed innocent to start off with but turned into a tragic ending.

Robert Bardo started out by writing letters to Rebecca Schaeffer and sending gifts to her at work. He then hired a detective to track down where the young actress lived. Once he had that information, things got out of hand a little more quickly and he started delivering letters to her himself. One day, he watched an episode that she starred in and felt completely betrayed as her character started dating someone. He then rang her doorbell, and when she opened it, he shot her. There was literally no protection for celebrities against their stalkers at the time, but this crime is one that changed all that.
The Creation of Anti-Stalking Laws
Following the young actress's death, California made stalking a crime. They didn't allow the public access to driving records, as this is what enabled the stalker to find out where Rebecca Schaeffer lived. It created a level of privacy for not just celebrities, but for the general public too. You can't simply find out where someone lives without first getting their permission - and this is the way it should be.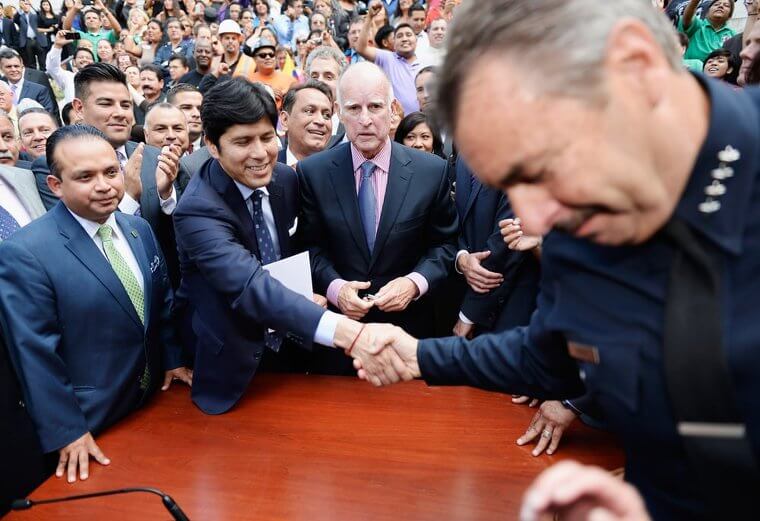 Although this started in California, many other states soon adopted these laws. There was also a special unit that was set up to protect celebrities from being stalked by the public. While the crimes that were committed in all these instances were absolutely heartbreaking for the family and friends of the victims, there was progress made for the laws involved.