With his trademark shades and bushy black hair, few rockstars are more iconic than Kiss' bassist Gene Simmons. However, while he may be one of the masterminds behind one of the greatest rock bands in history, music is just the tip of the iceberg when it comes to the intriguing facets of this rockstar's life. From his humble immigrant background to million-dollar licensing deals, few aspects of Simmons' life are more intriguing than that of his love life. Let's take a look at the many women who have been linked to the talented bassist over the years, some of whom are instantly-recognizable icons.
An Immigrant's Tale
Born Chaim Witz on August 25, 1949, Simmons is the son of Ferenc Yehiel Witz and Florence Klein, the latter of whom was a Holocaust survivor.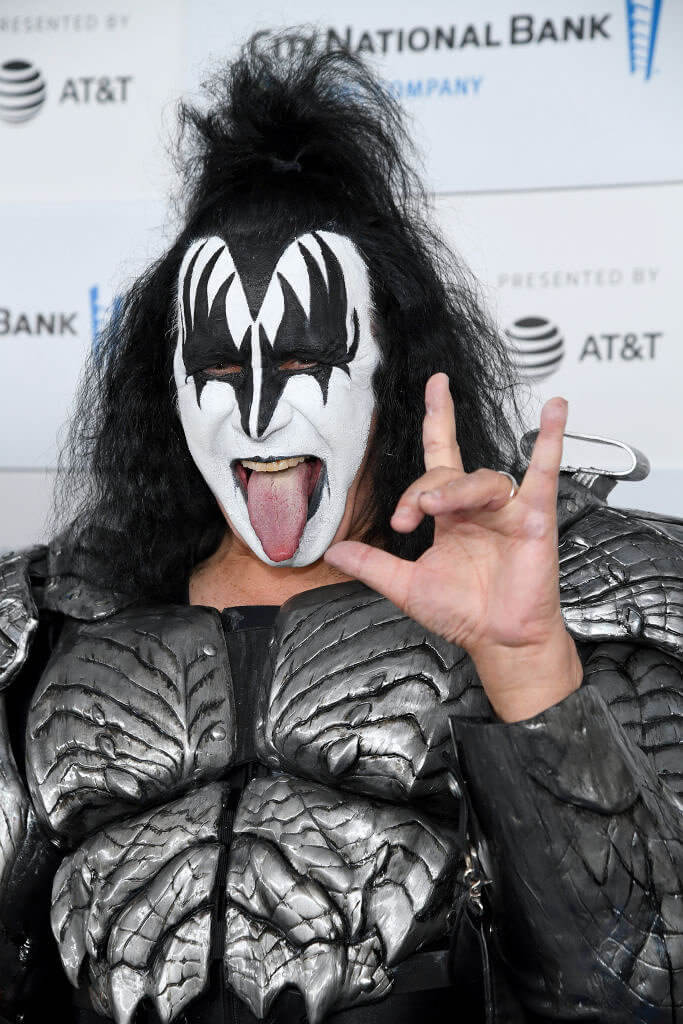 When he was eight years old, his mother Florence decided to move to the United States, taking her young son with her. It was there that he adopted the Americanized name of Eugene Klein. After watching the Beatles perform on the Ed Sullivan show, Simmons became obsessed with music.

Noticing her son's talent, Florence bought her son a secondhand guitar, which Simmons soon mastered. While his talent was undeniable, Simmons decided to switch from guitar to bass as he believed this would make it easier to get into a band. Little did he realize how well this decision would work out.
Rising to the Top
In high school, Simmons joined his first band. This was the start he needed to launch his career.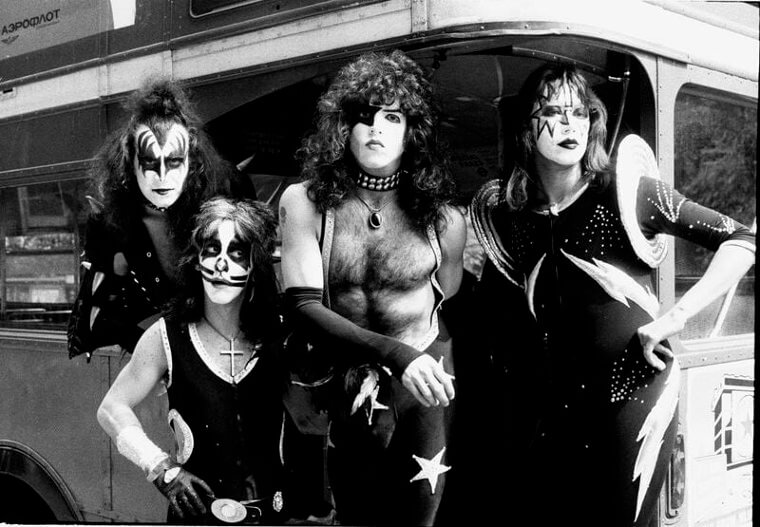 After completing his bachelor's degree in education, Simmons taught grade school in Spanish Harlem and also worked as a personal assistant at Vogue and Glamour. It was around this time that he changed his name to Gene Simmons in honor of singer "Jumpin' Gene Simmons". During this time, he continued performing, eventually collaborating with fellow musician Stanley Eisen to form the band Wicked Lester. After adding drummer Peter Criss and guitarist Paul Frehley to the lineup, Kiss was born.
Rising to the Top
After releasing their self-titled album in 1974, Kiss steadily developed a wide and loyal fanbase.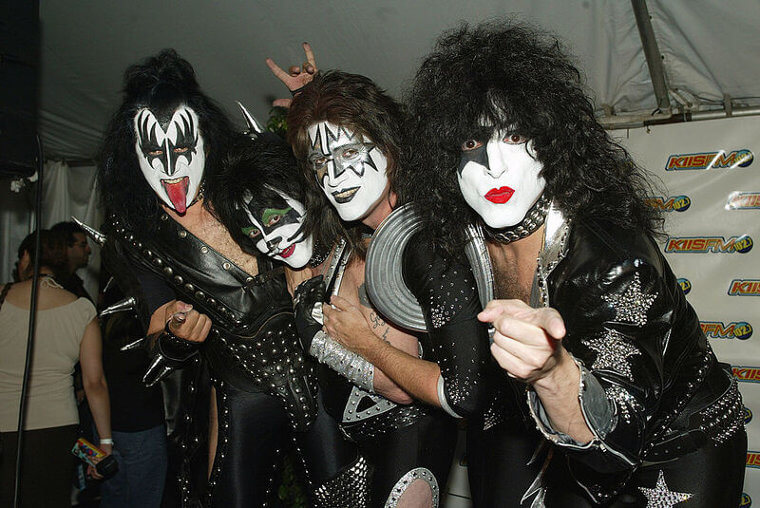 From the 1970s until the 1990s, Kiss took the rock n' roll world by storm, with their live album going quadruple platinum. But while the band's success soared, so too did that of Simmons himself. In addition to starting his own record label, Simmons began acting in Hollywood films such as Runaway, Detroit Rock City, and Scooby-Doo! and Kiss: Rock and Roll Mystery.

But while Simmons may have generated plenty of wealth from his music, the majority came from licensing deals, with Simmons and his bandmates appearing on lunch boxes, comic books, condoms, and pinball machines among other products. With a colossal net worth of $400 million, it's no wonder why Simmons has attracted the interest of a seemingly endless list of women.
Cher
In 1977, Simmons fell for pop star Cher. While they may have seemed like a match made in heaven, the enormity of both lovers' fame was too much to bear.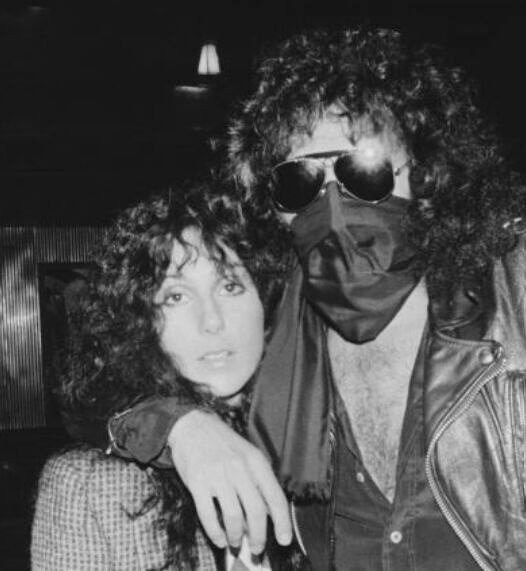 With the world seemingly at their fingertips, both Simmons and Cher battled to remain monogamous during their relationship. While the couple was able to live together for several years, 1980 proved to be the year that Simmons ultimately caved in. While asking Cher's friend, fellow singer Diana Ross, for advice on what Christmas gift to get for Cher, he quickly developed feelings for Ross. What followed was yet another controversial relationship that made the headlines.
Diana Ross
Ross may have been best friends with Cher, however, this didn't stop her from becoming Simmons' next girlfriend.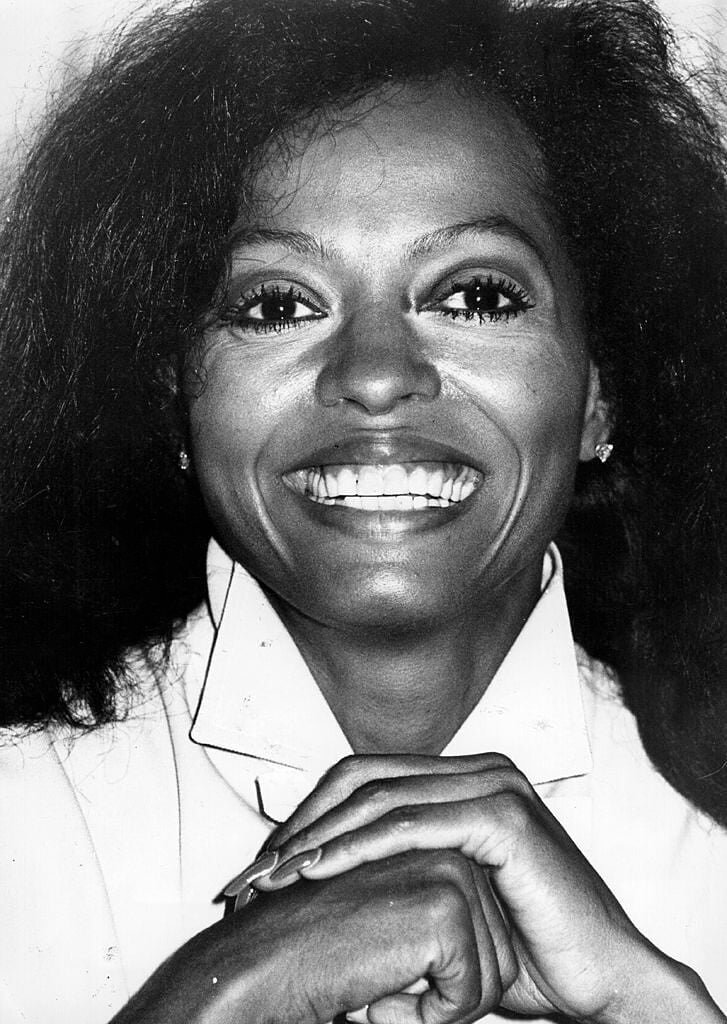 Much like was the case with Cher, Ross proved to be more than just a quick fling for Simmons. The couple dated for three years, even moving in together at one stage. While Ross went on to marry another man in 1986, the role that Simmons played in her life remains important. After all, he was the one to convince her to leave Motown Records - a move that led to the rebirth of her career. While it may seem like an awkward situation, Simmons, Ross, and Cher claimed to remain friends even after their love triangle had ended.
Star Stowe
Considering that Simmons had shown that he has a soft spot for beautiful women, it should come as no surprise that he would fall for someone like Star Stowe.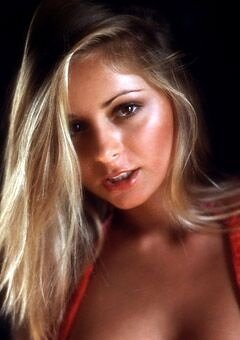 A small-town girl from Little Rock, Arkansas, Stowe grabbed Simmons' attention after she was announced as the Playboy Playmate of the Month for February 1977. Following this breakthrough moment, Stowe was invited by Kiss to be in a photoshoot with the band, even going on to be featured on the cover of one of their album disks. Naturally, Simmons decided to pursue her, however, the two parted ways after a brief romance.
Connie Hamzy
Some people boost their public image thanks to their brief romances with celebrities. Hamzy, on the other hand, was on another level.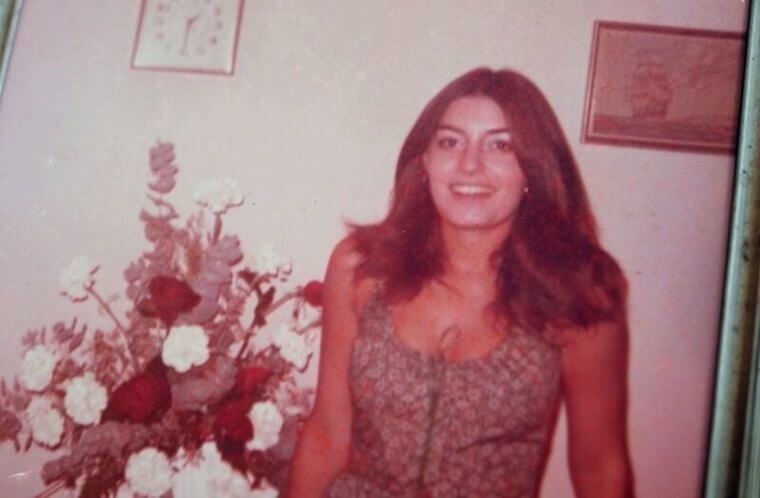 All of the fame that "Sweet" Connie Hamzy earned came from her willingness to be a groupie to some of the biggest rock acts of the 1970s and 1980s. Hamzy has been fairly open about her time as a romantic companion on the road, admitting to bedding both Simmons and his bandmate Paul Stanley while also accompanying Eddie Van Halen, Willie Nelson, Neil Diamond, and an array of other rock acts throughout her youth.
Liv Ullmann
Known for classics such as Persona and Scene from a Marriage, this Norwegian actress met Simmons before he became world-famous.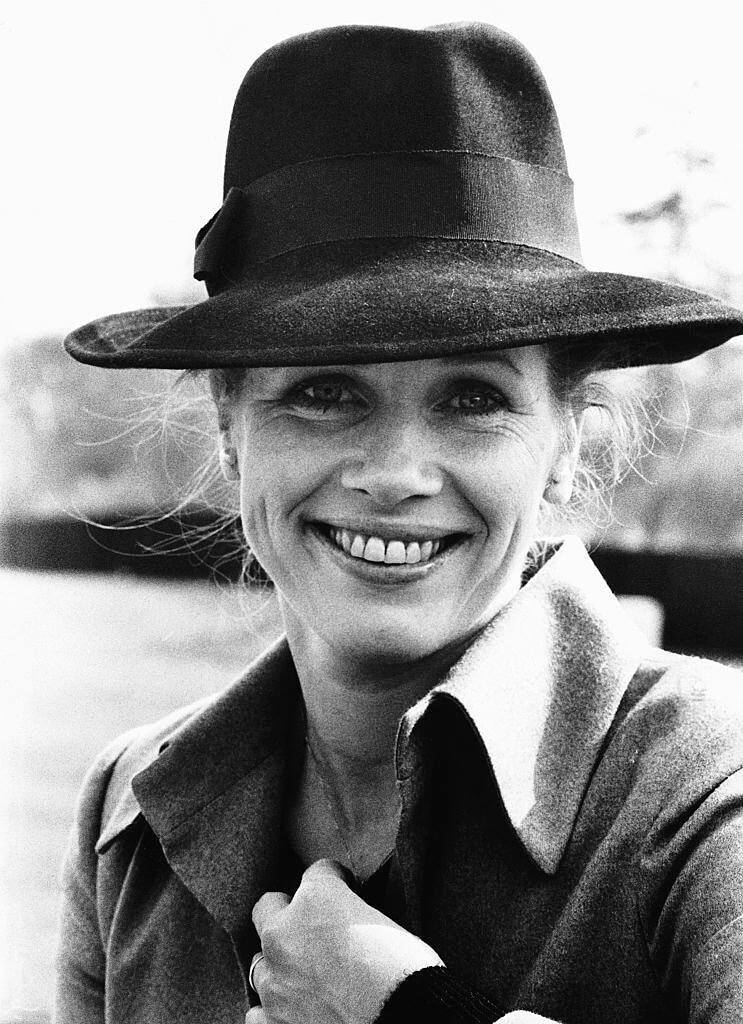 Ullmann recalled how, at a dinner party in the 1970s, she met a teacher who she connected well with. This was none other than Simmons himself. Charmed by Simmons, she agreed to go out with him - a decision that led to several more dates. While their romance may have ultimately petered out, Ullmann's fling with Simmons was unique due to the fact that she had no idea who he was at the time.
Wendy O. Williams
Much like Simmons, Williams was also a rebelious rocker, serving as the leading woman for the Plasmatics.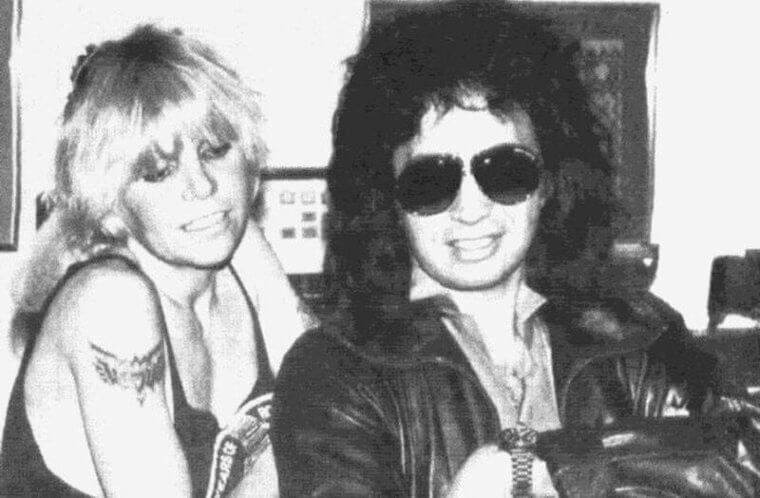 In fact, it was their on stage careers that brought the two together. When not performing for Kiss, Simmons would often manage other artists, among whom was Williams. He helped to an album for the punk rocker, during which time, he developed an attraction to her. The pair dated for a short while before Williams shacked up with her former manager, Rod Swenson.
Linda Johansen
While she may have ended up as a highly successful businesswoman, Johansen began her rise to fame as a glamor model.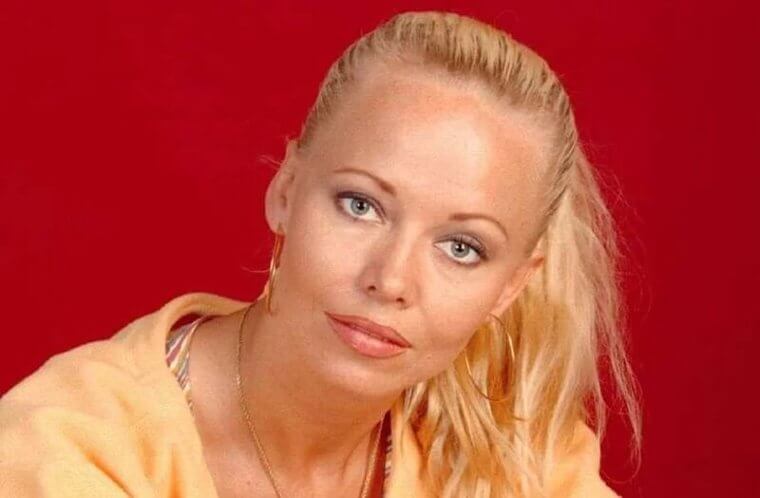 In addition to being featured in the likes of Penthouse and Norway's Alle Menn, the Scandanavian beauty caught the attention of Simmons, who had already exhibited an affinity for glamor models. While not every one of Simmons' romantic interests have been made public, Johansen is one who Simmons proudly spoke about, chronicling his first experience with her on Kiss Fanzine, a website for fans of the band.
Jessica Hahn
During the late 1980s, Hahn's beauty became legendary, with the actress and model appearing in numerous issues of Playboy during that time.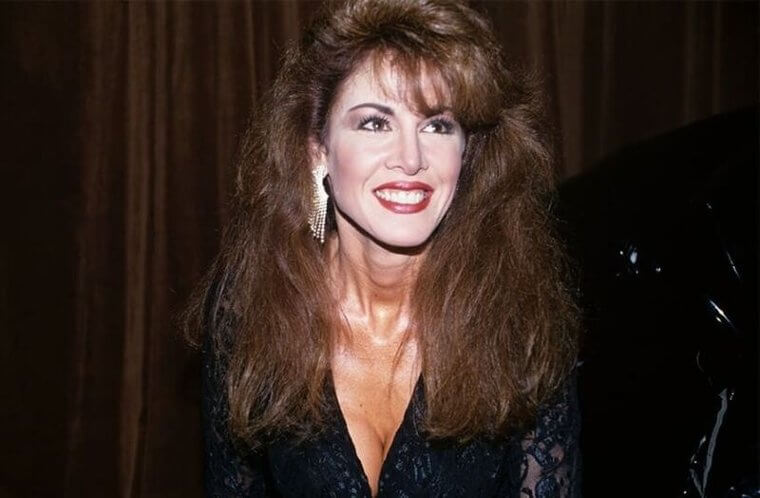 From her allegations of sexual assault against her former employer during her time as a church secretary to her steamy relationships with the likes of Married... with Children's co-creator Ron Leavitt, it comes as no surprise that Hahn was featured on The Howard Stern Show on several occasions throughout the years. Following her brief romance with Simmons, Hahn appeared on Married... with Children, where she actually came into contact with another woman from Simmons' past.
Katey Sagal
Astonishingly, the Married... with Children actress who dated Simmons was none other than star of the show Katey Sagal.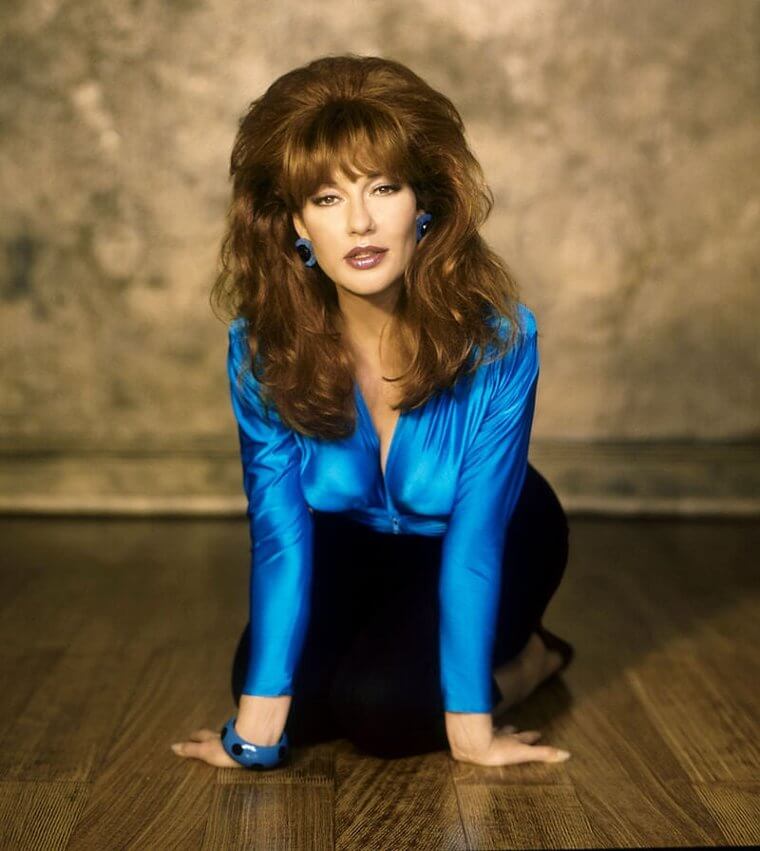 At the age of 18, Sagal was working as a waitress when suddenly, the unexpected happened. "Kiss came in after one of their concerts – it was when they just started, so I went over and I waited on them… and Gene Simmons thought I was kinda cute, so we ended up kinda going out," Sagal reminisced.

The pair dated on and off for a few years until 1977 when she decided to marry fellow bass player Freddie Beckmeier of the Paul Butterfield Blues Band. While she had grown tired of waiting for Simmons to commit to her, Sagal did credit him with landing her a record deal - while taking her to Casablanca Records as part of a date!
Shannon Tweed
In 1983, fresh from his breakup with Diana Ross, Simmons met the woman who would ultimately become the love of his life.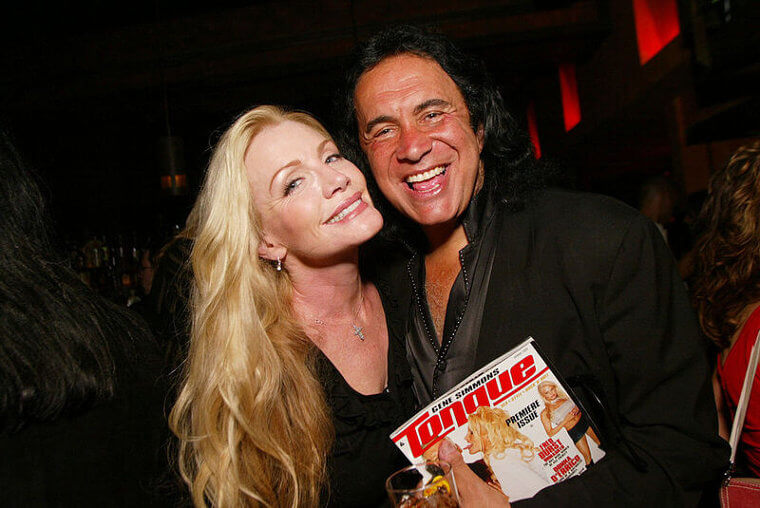 While Simmons did succumb to temptations on several occasions while traveling with the band, Tweed remained strong and held her husband accountable for his actions in an effort to build a strong relationship. After a solid 28-year relationship, the couple finally decided to tie the knot, marrying in 2011. Together, the couple has two children and appeared in their own reality show, Gene Simmons Family Jewels, from 2006 until 2012.
Traci Anna Koval
A model and energy drink spokesperson, Koval's image soared after her scandalous fling with Simmons.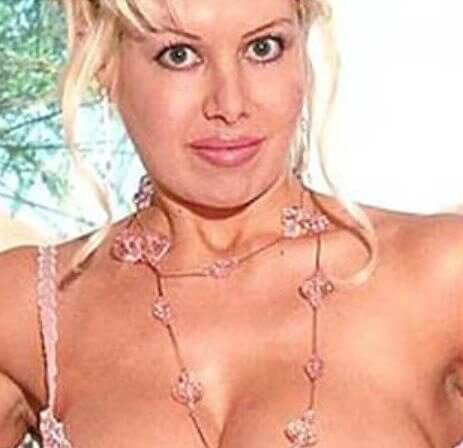 In 2008, Koval uploaded an explicit video of herself and Simmons to the internet. Naturally, the video went viral. By this stage, Simmons was very much in a committed relationship with Tweed, meaning that his reputation would be significantly damaged by his promiscuity. What followed was a grueling lawsuit against Koval and a very regretful Simmons stating that the tape was simply, "garbage that has sprung up from my past."
Georgeann Walsh Ward
During his days as a teacher in the New York City borough of Queens, Simmons met 21-year-old college student Ward.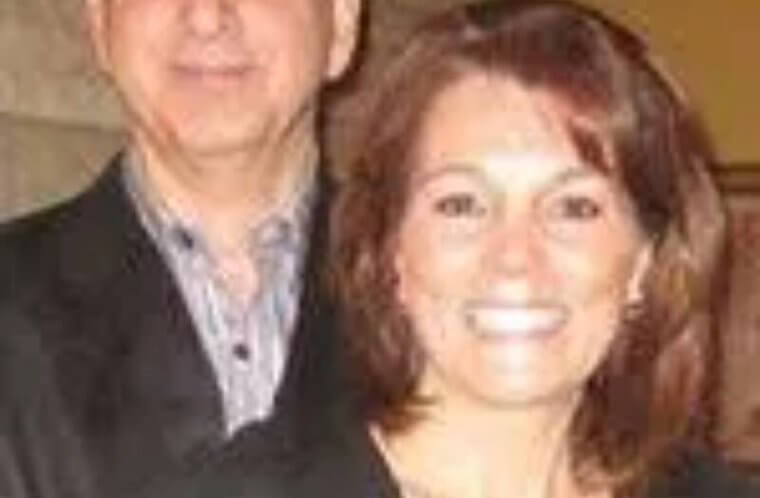 While Ward claimed that the pair had a committed relationship, she was shocked to learn that racy photographs of her and Simmons had been televised during a VH1 documentary on Simmons. What's more, Simmons is shown describing Ward as "wild" and "unchaste".

Infuriated, Ward filed a lawsuit against Simmons in 2005. Simmons claimed he played no role in the selection of the photographs. He also alleged that "My quotes in the documentary that Ms. Ward took issue with were solely about me, not Ms. Ward or anyone else." Still, Ward ultimately won the case, thus casting a shadow of doubt over Simmons' claims.
Bonnie Large
After reaching the final of the 1969 Rose Parade Queen and Court contest, Large went on to become Playboy's March 1973 Playmate of the Month.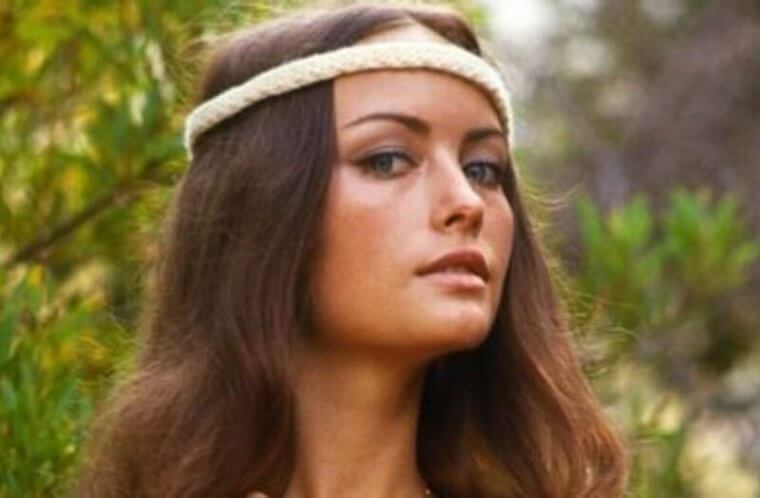 Large entered into several romantic encounters with Simmons which were mostly kept under wraps. It was only during an interview for Celebrity Sleuth magazine that Large revealed her brief courting with Simmons. In addition to the Kiss bassist, Large dated director, writer, and producer Michael Crichton. While her time with Simmons may have been brief, she recalled her fling with the rockstar with much fondness.
Liza Minnelli
While he may have had his fair share of confirmed relationships, no amount of honesty could stop the rumor mill from generating gossip about Simmons' love life.
In the late 1980s, Simmons met actress and singer Liza Minnelli. The pair worked together to modernize Minnelli's sound, with Simmons also introducing her to head of CBS Records Walter Yetnikoff. During their business partnership, rumors began circulating about Simmons and Minnelli being a little more than just business associates. Even to this day, such ramblings have not been confirmed or denied.
Devin DeVasquez
DeVasquez rose to prominence in the 80s as a model, achieving her breakthrough by being named Playboy's June 1985 Playmate of the Month.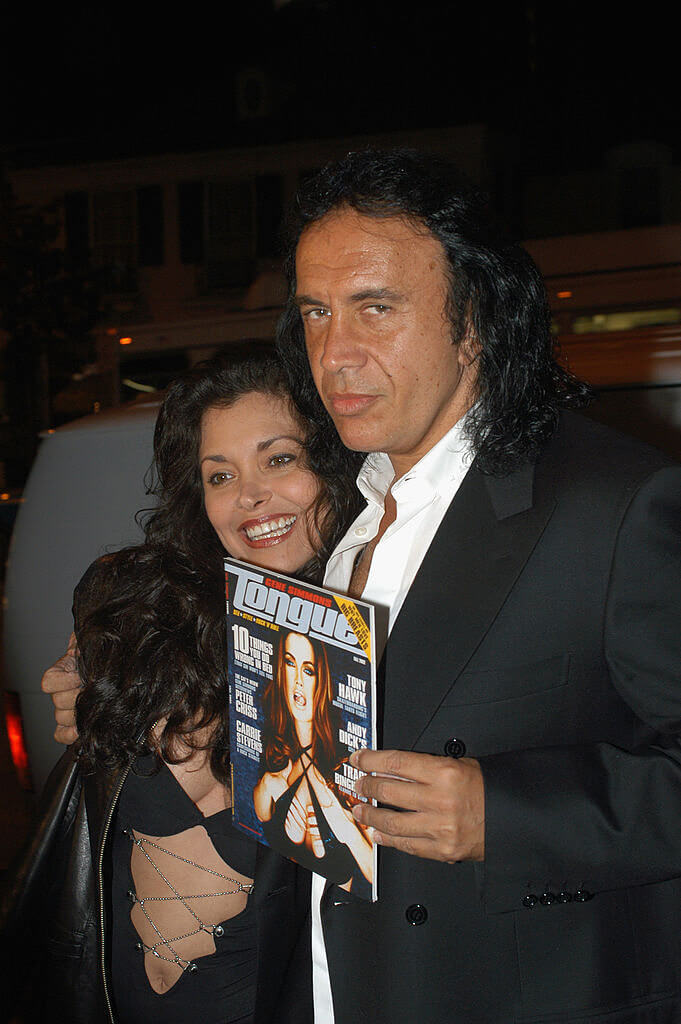 While all eyes were already on DeVasquez, she began to make front-page headlines when news broke out of her relationship with pop star Prince. According to rumors, however, she may have also dated Simmons for a while. In addition to being photographed in seductive positions together on numerous occasions, DeVasquez was spotted attending Simmons' TOUNGE magazine launch party, while Simmons went to DeVasquez's birthday party in 2014.
Prince's Relationships: The Women in the Lives of the Purple One
Prince Rogers Nelson was a giant of the music scene right up until his death in 2016. Over 37 years, he produced 39 albums, with many more songs locked in a vault on his estate in Minneapolis. However, what many forget is that Prince also had a string of high profile love affairs that suggest his sensual lyrics weren't just in his imagination. Here's a list of those who got lucky with the artist.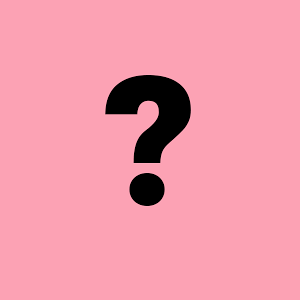 Meeting Vanity
Denise Matthews went to the 1980 American Music Awards with Rick James. However, it was Prince who changed her life that night. He called her "Vanity" as he thought she was a reflection of him. When he learned that she could sing, he made the project Vanity 6 for her.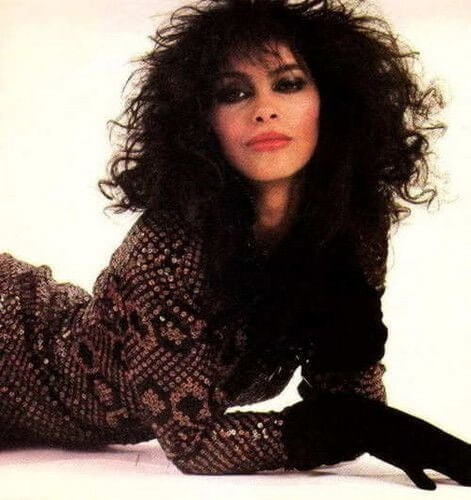 She admitted much later that she didn't particularly like the image, but she went along with Prince because she liked him. They began dating and appeared on the cover of Rolling Stone magazine together in 1983. With Vanity 6, she had a huge hit in "Nasty Girl" in 1982 and successfully toured the US.
Cast Aside
Vanity was also Prince's first choice to play the lead in "Purple Rain". However, things went sour and that decision was reversed. Prince was known for dating more than one woman at a time, and Vanity wasn't comfortable sharing him. She said she just needed one person to love her, but he needed more.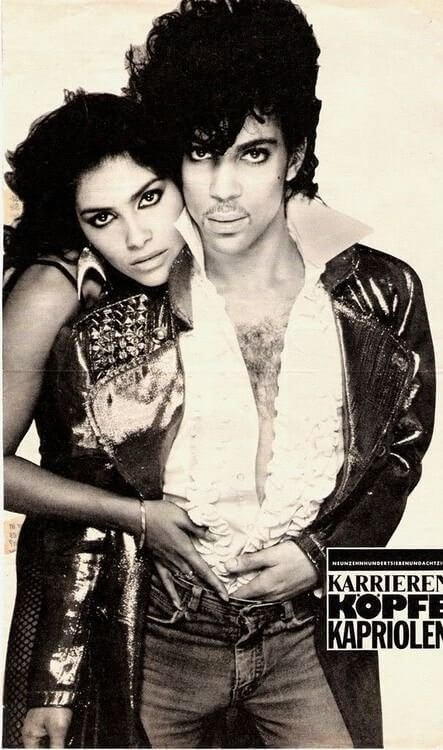 In 1994, Vanity had a near-fatal overdose which caused irreparable damage to her kidneys. She became sober and a born-again Christian. In her 2010 biography, Vanity said that Prince was the only man she ever loved. She died two months before Prince; he found out while performing a concert, where he paid tribute to her.
Music Brought Them Together
Prince met Susannah Melvoin at a Warner Bros. party in Los Angeles when she was just 19 years old. Her sister started playing with the Revolution (his band) and he would visit their house regularly. When he discovered that she was sleeping on a sagging mattress, he bought her a new one. This was the beginning of their relationship.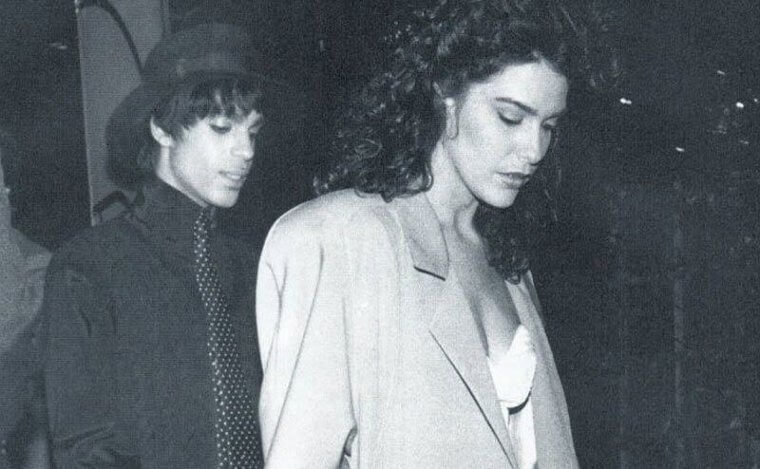 He sent her flowers every day for two years, and she would go to the studio and watch him record, where she ended up singing with him on a few tracks too. His songs, "Crystal Ball", "Empty Room", and "Nothing Compares 2 U" are all about Melvoin. He was truly dedicated to her.
A Parisien Engagement
Susannah Melvoin was supposed to play the lead in Under the Cherry Moon, which Prince was in. However, Prince objected and said that instead, he wanted her to become his wife. The pair were engaged and it looked like happily ever after for some time.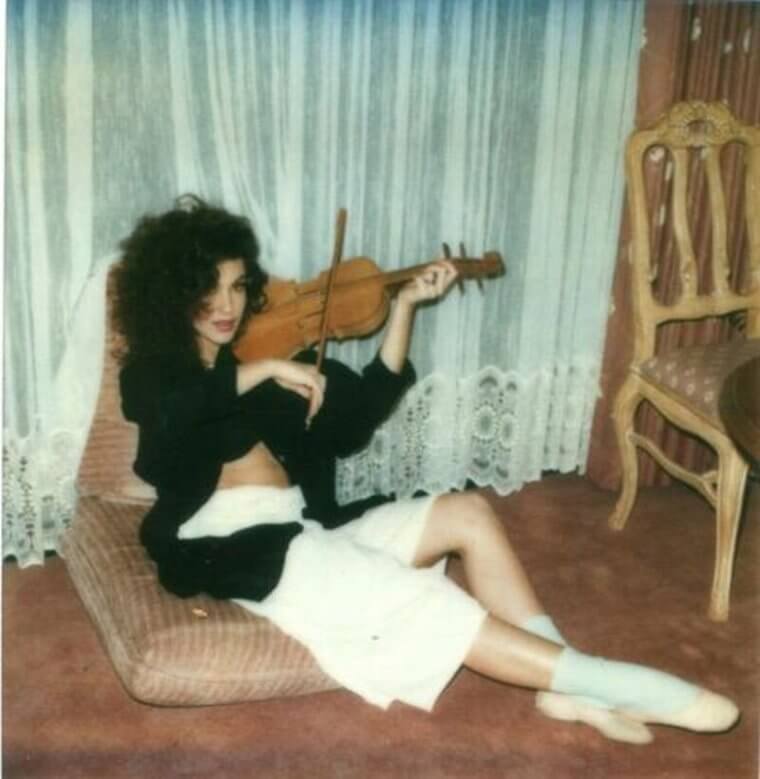 Sadly, they parted shortly after their engagement. Melvoin missed her sister in Los Angeles and the Revolution had broken up. She stayed good friends with the singer right until his death in 2016. Still, "Nothing Compares 2 U" won a Grammy Award in 1990, so she had a huge impact on his career.
Sheila E
Sheila Escovedo was already a professional drummer when she met Prince in 1977. She was performing with her father when the artist came back stage and expressed an interest in her playing with him. More specifically, he said that he and his bass player were arguing over who would get to be her husband!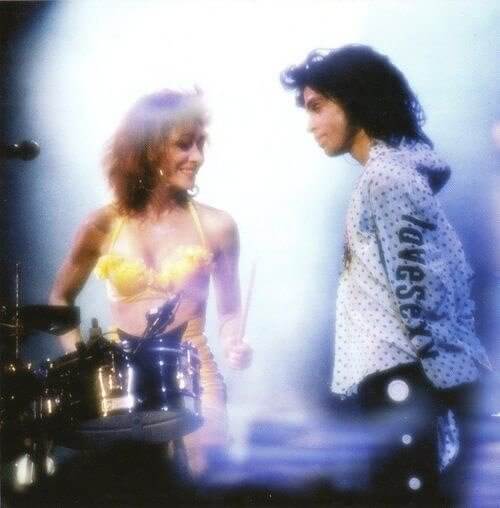 Would he get away with it now? Probably not. Still Sheila was attracted to the petite man with the amazing musical talent. So, when the opportunity came up to work with him on "Purple Rain", she joined his band. It's rumored that they began dating while he was with Susannah Melvoin.
Romance and Music
For the LoveSexy tour, Sheila was not only the drummer but also the musical director. Onstage one night during a performance of "Purple Rain", Prince proposed, and she said yes. It was a magical moment, and she said they just went on as normal, playing and laughing together. He sent her flowers every day - so many that she couldn't bring them on the tour bus.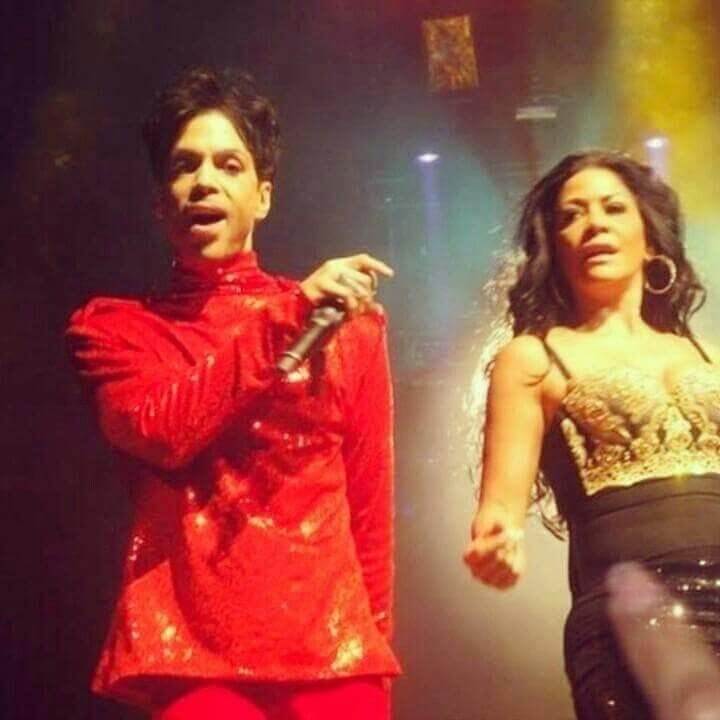 Unfortunately, the romance didn't last and they parted. However, Sheila E's star went interstellar and she has played with many huge names throughout her career, including Lionel Richie and Snoop Dogg. She also appeared as a guest with Prince in many later performances and can often be seen in tributes to the star now.
Madonna: Two Legends in the Making
Both Madonna and Prince were high in the charts in the 1980s, but no one could imagine how big they'd become. The Queen of Pop was very taken with the Minnesota man. At the American Music Awards in 1985, they were properly introduced to each other backstage. Apparently Prince saw something in the raunchy young popstress.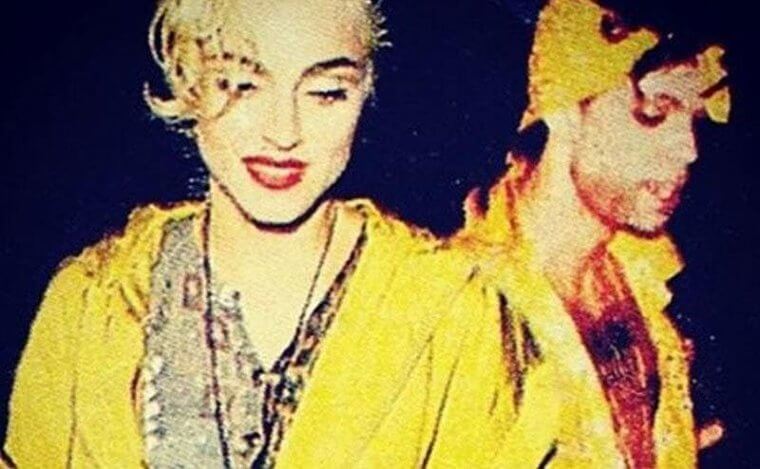 After chatting for a bit, Prince asked Madonna out on a date. That date was to one of his own concerts! It's both cocky and impressive in equal measures, but he'd obviously deduced that she was interested enough in his music. Some of Prince's friends said that she was quite forward with him on the way to the show.
A Brief Fling
The pair dated for a few months, but when Prince wanted to make things official, Madonna decided that it wasn't really a long term thing for her. She didn't want to get tied down, as she was having too much fun. When he ended things entirely, she wasn't too pleased.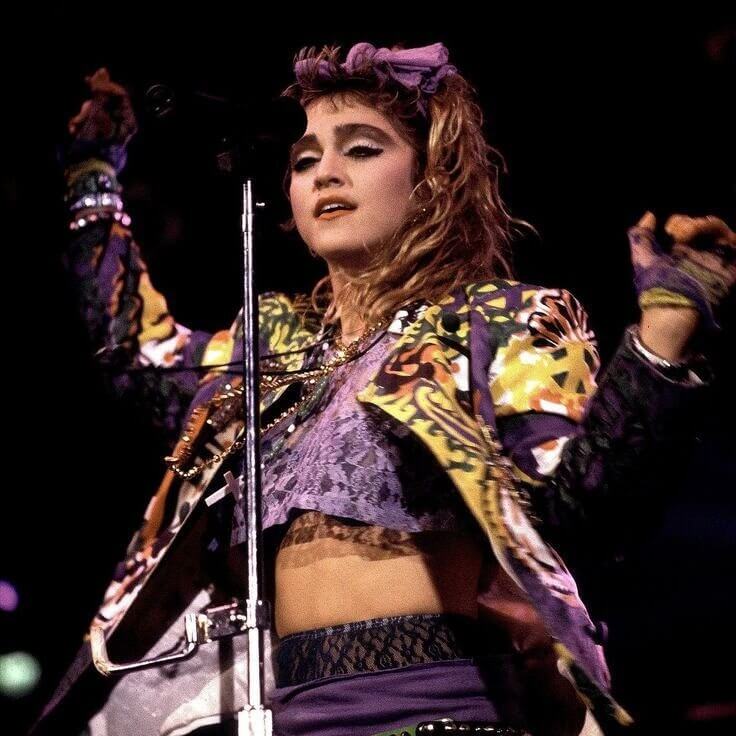 However, she got over it and they became friends. When she asked him to duet on her Love Song, he agreed and he also played guitar for several tracks on one of her albums. After she performed in Minnesota in 2015, Prince invited her to an after-party at Paisley Park, so their friendship had obviously endured.
His Purple Rain Lead
Many women were rumored to play the leading lady in Purple Rain, but only one could do it. Patricia Apollonia Kotero was a Mexican model and actress who was dating David Lee Roth at the time. Vanity 6 became Apollonia 6 with her as the lead singer. She began dating Prince around the same time.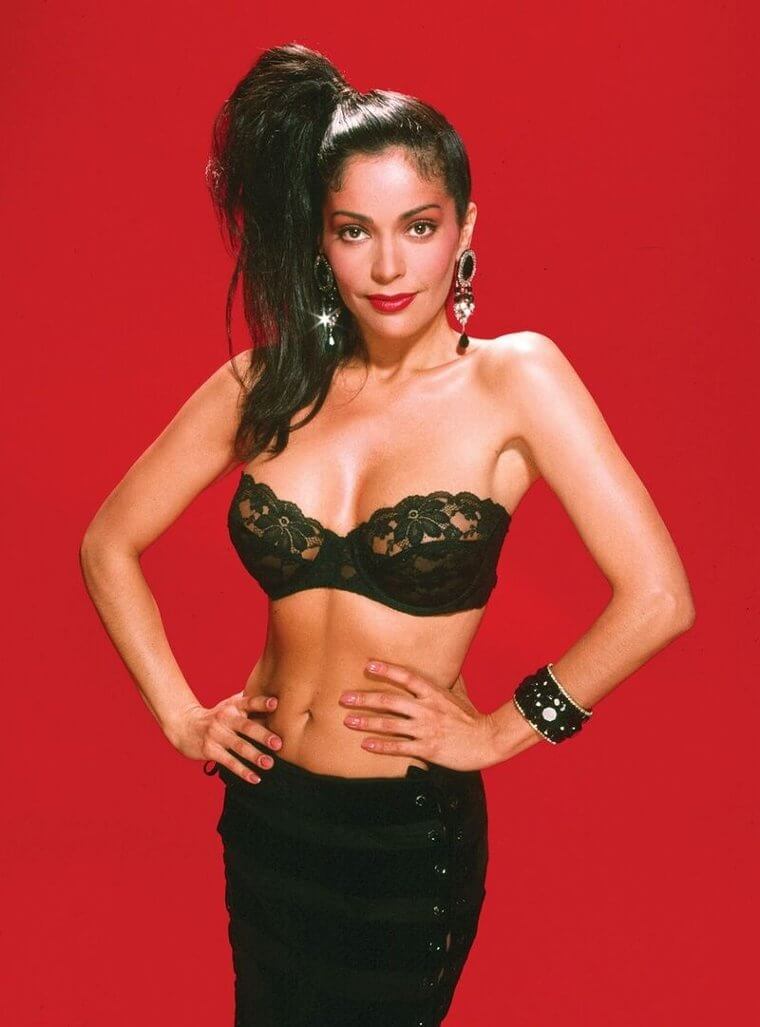 She toured with the band to promote their hit, Sex Shooter, and she began collaborating with Prince, writing lyrics to different songs. In fact, she wrote half the lyrics to Manic Monday, and even recorded her own version of the song before The Bangles released it. They spent quite a lot of time together, in and out of the studio.
A Crossover
Prince and Appollonia were photographed together a lot in 1983 and 1984, but the timeline of their relationship is unclear. That's because he was also dating one of the other members of the band, Susan Moonsie, who had also appeared in Purple Rain. Apollonia doesn't seem to have hard feelings about it though.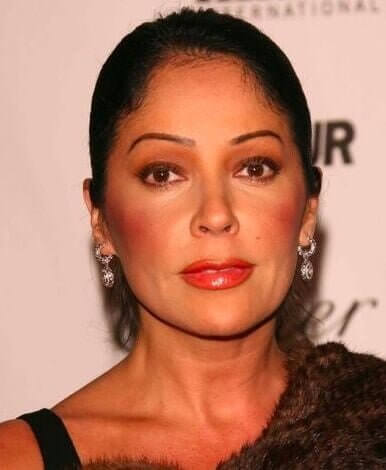 She said that Prince and her remained "family" until his death and that they'd always respected each other. She went on to star in Falcon Crest and have a successful career in acting and performing, even appearing in the Purple Rain anniversary concert in 2009. His death came as a huge shock to her, plunging her into depression for a lengthy period.
An Entanglement With a Bangles Star
Even if Prince wasn't on the lookout for new talent, he seemed to find it. He wrote songs for dozens of other singers and bands. He wrote "Manic Monday" in 1984 and originally planned to release it as a duet with Apollonia 6. However, then he came across The Bangles.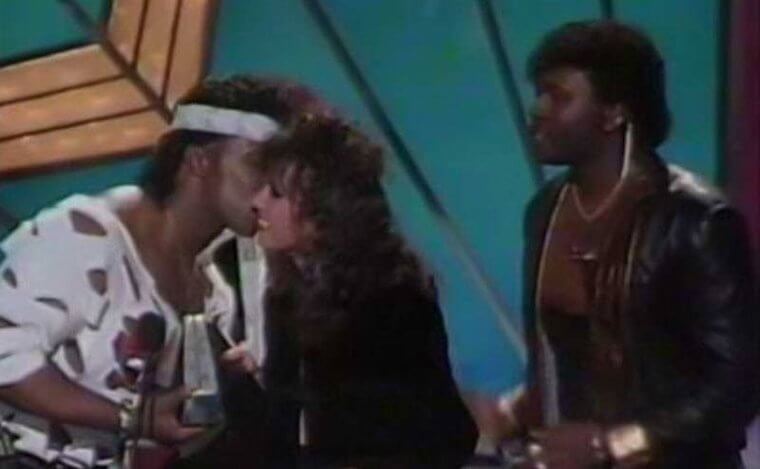 He performed with The Bangles and attempted to woo Susanna Hoffs, who was co-founder of the band. Some suggested that he used the song to do so, however no one ever confirmed it. All that's known is that they had a brief liaison, which could have been a one night stand!
Sherilyn Fenn
Actress Sherilyn Fenn was hot in the 1980s, particularly known for her role in Twin Peaks. One night she was out partying at a nightclub when she saw Prince across the room. He had an entourage with him and one of them approached Fenn to ask for her number. Fenn happily obliged.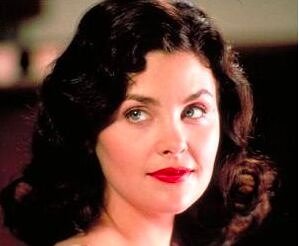 They dated for a while, and even attended the premiere of her movie, Two Moon Junction, but their relationship was brief. Fenn said that they remained friends and that Prince gave her some great personal and professional advice throughout her life. After his death, she was quoted as saying that he had "changed her life".
The Shy Girl
Prince wanted Susan Moonsie to be the lead singer of his girl band, but she was too shy. Nevertheless, she joined Vanity 6 as one of the backing singers and appeared in Purple Rain. She had approached Prince at a disco in Minnesota, as she wanted to show him the songs she'd been writing.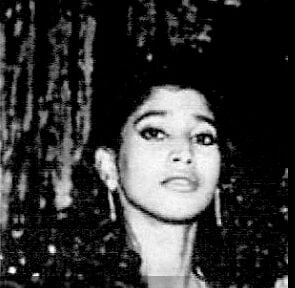 He liked the songs, and Moonsie and decided to cast her in a "Lolita" image. She traveled with him on the Dirty Mind tour, and was called his girlfriend. Their relationship was branded intense, and even rocky, but it was likely to do with Prince's lothario ways. Moonsie's bandmates called her an angel.
Inspiring Great Songs
Moonsie wrote the Vanity 6 song, Drive Me Wild, but she was also responsible for inspiring Prince to write one of his biggest hits. That was When Doves Cry, which some say came out of the relationship that they had together. It wasn't something that the young pop star ever spoke about.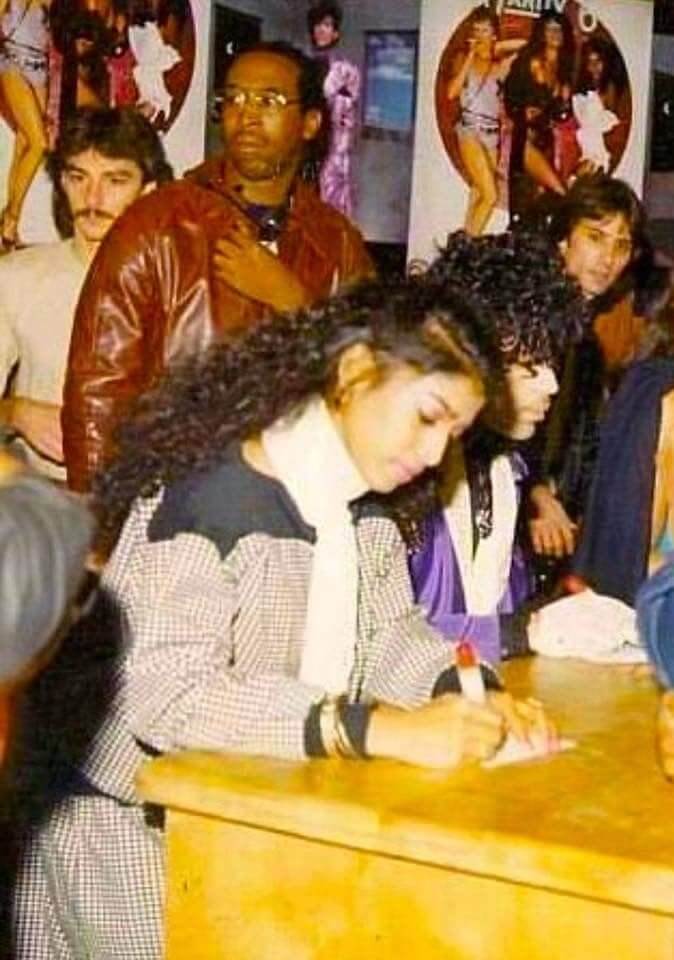 The song Private Joy is also allegedly about Prince's time with Moonsie. When she left Vanity 6, she retired from showbiz completely, but according to her Instagram, she looks back fondly on her time with the band. She moved to Trinidad with her family and keeps a low profile these days.
The Perfect Gentleman
Model Anna Garcia initially lied about her age when she met Prince at an after party in a German nightclub. She began dating the musician, who was almost double her age, but he didn't allow them to become intimate until she had turned 18. She slept in the same bed as him for months before they consummated their relationship.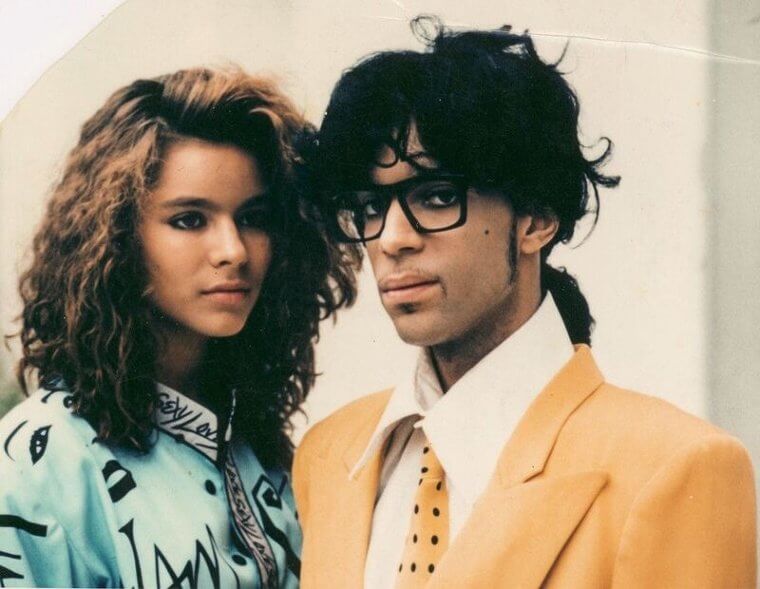 The beauty moved to Minneapolis to be with him, and on her 18th birthday he showered her in gifts. He gave her a pink cashmere coat and a wardrobe of clothes all specially designed and made for her. Later, he gave her the moniker, Anna Fantastic. He also wrote the songs "Lemon Crush" and "Vicki Waiting" about her.
Gentlemen Prefer Blondes
Although it's arguable that musical talent was a key factor in the women that Prince was attracted to, he did branch out from time to time. One of these was with Kim Basinger, the hot blonde Hollywood star. They met when Basinger was filming Batman with Michael Keaton and Jack Nicholson in 1989.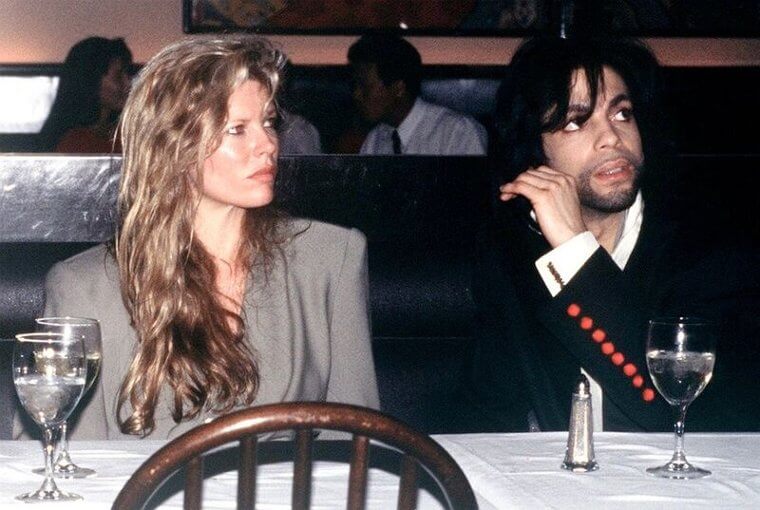 Prince was recording the soundtrack for the movie, and Basinger expressed her interest in creating an album. In fact, she did record an album produced by Prince, but it was never released. She made a guest appearance as her Batman character on Prince's EP The Scandalous Sex Suite, which gave rise to rumours that the pair may have been engaged in intercourse while it was being recorded! 
Good Times
Although Basinger's star burned bright for just a short time, she did have a number of romantic relationships that she was quizzed on by reporters. It wasn't until later that her time with Prince was discussed by celeb magazines. When interviewed by The Daily Beast, she said it was "a neat time".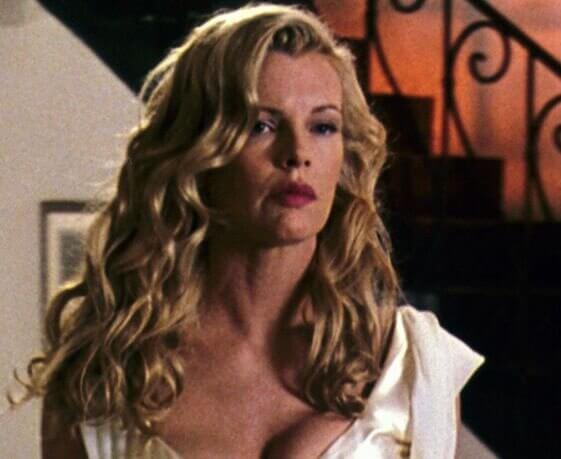 She actually seemed to confirm the rumors about the steamy album too, saying that she had "no boundaries". She also said that Prince was "a great talent", acknowledging that the man's huge musical prowess was something that she found very attractive. Later, Basinger married Alec Baldwin and had a daughter, Ireland, who they co-parent since their divorce.
Love/Hate?
Arguably the most famous Prince cover is "Nothing Compares 2 U", which Sinead O'Connor released in 1990. He had first written the song in 1985, but her version was given lots of airplay. Prince joked that the global success of the song had been solely responsible for the funds for his home in Minneapolis.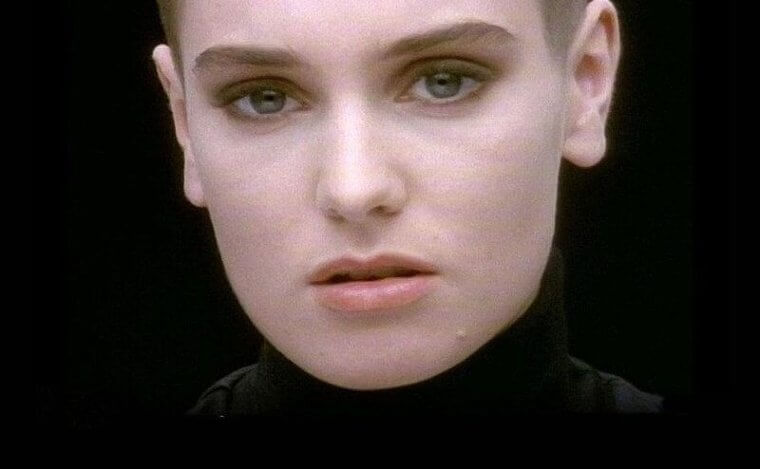 Although O'Connor released other songs over the years, and became known for all sorts of unruly behaviour, Prince's number was her biggest hit. It was a success for both of them, so it's unsurprising that he should reach out and invite the Irish singer to his home. Maybe he had a crush on her?
Not a Fan
Sinead O'Connor was a huge fan of Prince so she was delighted to receive the invite, however she did say that the pair had a slight disagreement over her version of the song. Prince told her that he didn't like the way she used profanity on the track, as he hadn't in the original.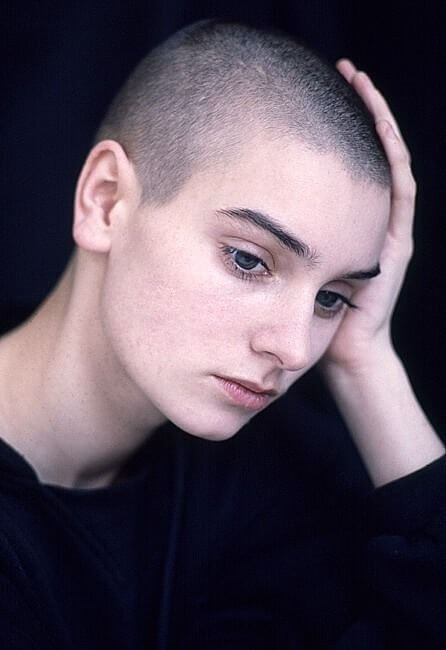 Of course, the musician was entitled to his opinion, but O'Connor didn't really care for it. She told him to "**** off," perhaps jokingly, but Prince responded by throwing a punch at her. She claims that she had to leave his house in the early hours of the morning because it got violent!
Dating Carmen
Tara Leigh Patrick moved to Minneapolis, Minnesota as a budding musician in 1991 and shortly after, she met Prince. She recalls how shy they both were on first meeting, and how they played a game of pool to break the ice. She claims she was pretty bad at it, but Prince saw something else.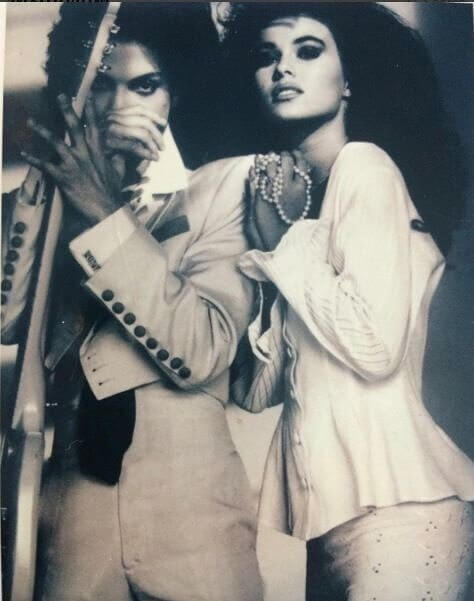 In fact, it was Prince who changed her name. When they went into the studio together, he called her what she's most known as today: Carmen Electra, as he said that's what she looked like. He signed her to Paisley Park records, his own label, and she recorded her first and only album with him. The pair began dating that summer.
A Great Mentor
Prince coached her throughout the album process and she said he was incredibly generous and a wonderful mentor. Sadly they broke up after the album came out in 1993, but Carmen went on to have a modelling and acting career in Hollywood. Although Prince and Carmen weren't spotted much together, she says that they remained friends.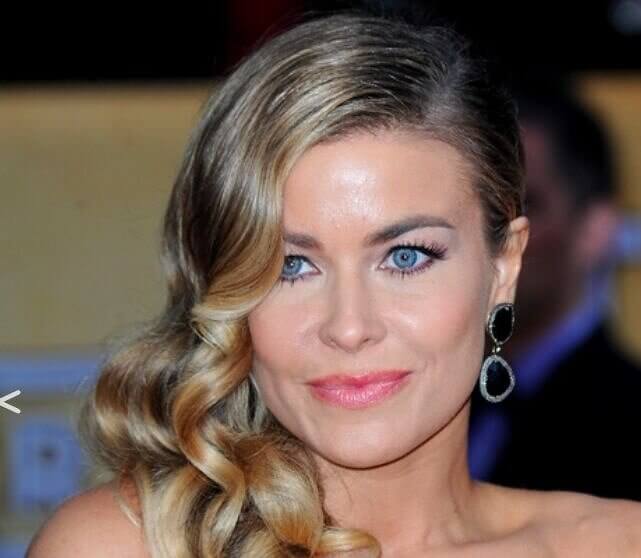 The beauty claims that Prince helped her with her confidence and says that she always cared for him. When he passed away in 2016, she said that it didn't feel like the right time, which was probably because he was only 57 years old. There's no doubt that he had a hugely positive impact on her life.
Breaking a Young Girl's Heart
Prince broke some hearts along the way too. Marvin Gaye's daughter, Nona, first met Prince when she was just 18 years old. They began a romantic relationship and although she says he was always nice to her, she "never really knew him". She said she just let herself be led by him, but thought she was deeply in love.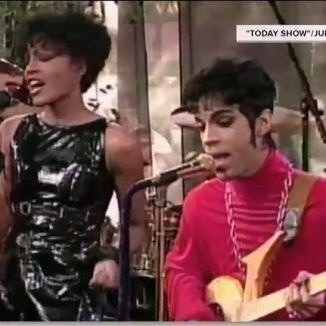 He told a friend of hers that he would marry and take care of Nona, and she expected that would be the case. However, she got a shock when Mayte Garcia flashed her engagement ring from the stage. Nona Gaye went on to star in the Matrix movies, but she says she never forgave Prince.