Are you tired of mundane conversations that leave you longing for something more captivating? We're about to unlock the secret to becoming a master conversationalist. Get ready to impress others with 40 little-known and utterly fascinating facts that will make jaws drop and minds ponder. Get ready to leave everyone wondering, "How did they know that?" Let's dive in!
1. Competitive Art Used to Be in the Olympics.
Did you know that art used to be a part of the Olympic Games? Between 1912 and 1948, medals were awarded in a number of artistic categories like sculpture, music, painting, and architecture.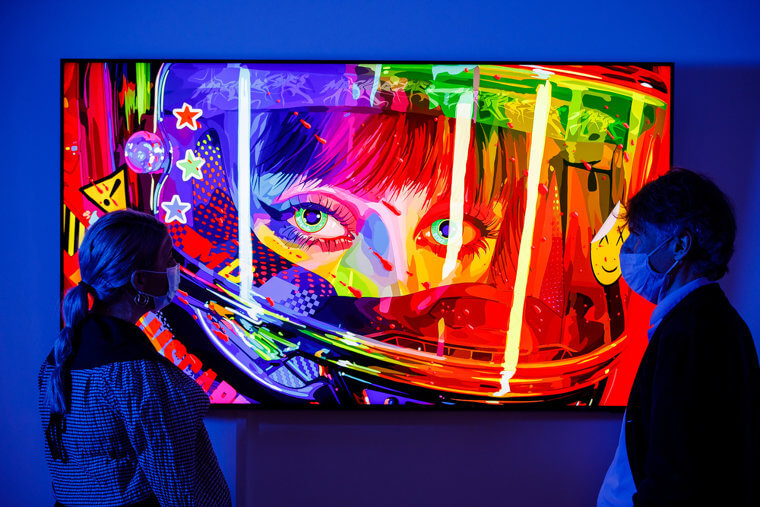 The inclusion of these competitions sparked a great deal of debate, until the post-war years when they were finally discontinued. John Copley, a British artist, won one of the last medals awarded for his engraving piece called Polo Players in 1948. He was 73 at the time, making him the oldest medalist in Olympic history if his silver medal was still valid. The competitive art events at the Olympics may have been short-lived, but they remain a fascinating piece of Olympic history.

2. A Chef's Hat Has Exactly 100 Pleats.
The tall, white hat that is commonly worn by chefs is more than just a fashion accessory. In fact, the "toque" has a fascinating culinary significance that many people are unaware of.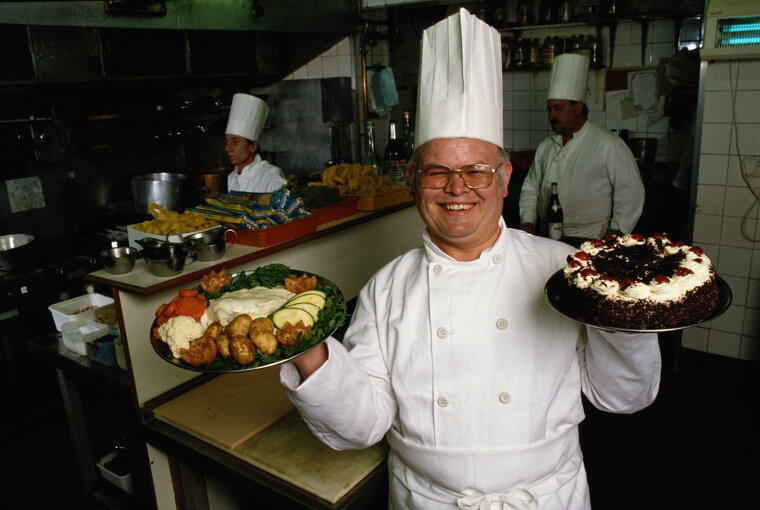 Tradition dictates that a chef's toque is made with precisely 100 pleats, which symbolizes the incredible versatility of eggs in cooking. From poaching to frying, baking to boiling, there are seemingly endless ways to prepare eggs. The 100 pleats in the chef's toque serve as a reminder of this remarkable fact. So, the next time you see a chef wearing a toque, take a moment to appreciate the history and significance behind this iconic piece of culinary attire.
3. "OMG" Appeared in a Letter to Parliament
It may come as a surprise, but the abbreviation "OMG" has been in use for over a century. According to The Atlantic, one of the earliest documented uses of the acronym appeared in a letter sent in 1917.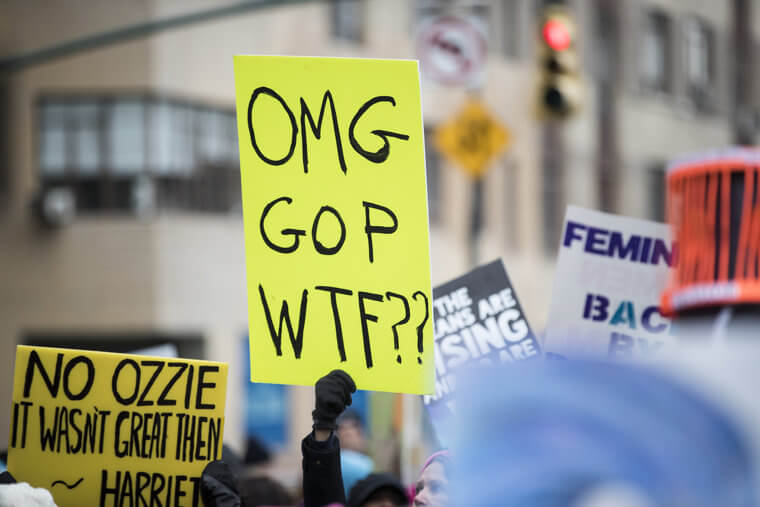 It was written by British Navy Admiral, John Arbuthnot Fisher, to then-member of Parliament Winston Churchill. In the letter, Fisher writes of rumors surrounding new titles that were to be bestowed, and famously exclaims "O.M.G. (Oh! My God!)—Shower it on the Admiralty!" This early use of "OMG" illustrates how language is constantly evolving and adapting to new circumstances. What started as a simple abbreviation has become a huge part of modern communication, used by people around the world to express surprise, disbelief, or excitement.

4. Animals Can Be Allergic to Humans
While it may be uncommon, Popular Science revealed that some animals can indeed be allergic to humans. Although humans tend to bathe more frequently than many other animals and shed less hair and skin, allergies can still occur in certain cases. That being said, the primary culprits behind these allergies are often the perfumes, colognes, and soaps we use. 
The scents and chemical components found in these products can trigger allergic reactions in sensitive animals. So, while it may be surprising to consider animals having allergies to humans, it serves as a reminder of the diverse and intricate nature of allergies and the impact our personal care products can have on our furry friends.
5. There's a Fatty Truth Behind Our Brains
Prepare to have your mind blown by an astonishing revelation straight from the pages of Psychology Today- a staggering 60 percent of human brain matter is actually composed of fat. Yes, you read that right. Contrary to what you might have thought, our brains aren't just intricate networks of neurons and synapses.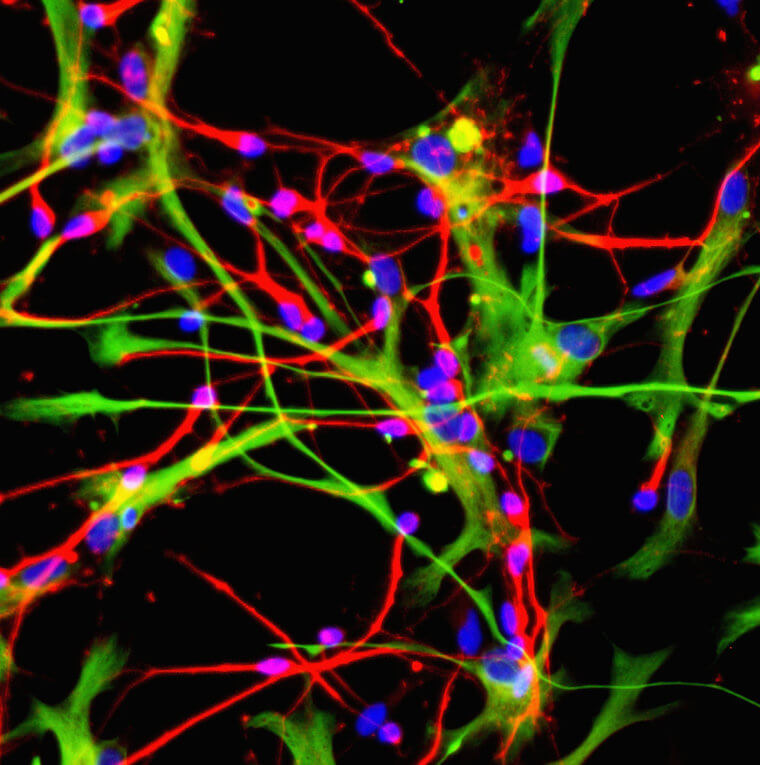 Rather, they're beautifully interwoven with the very essence of fat. This mind-boggling fact challenges our preconceived notions about the composition of our most enigmatic organ. It forces us to acknowledge the essential role that fat plays in shaping our cognitive abilities and overall brain function. So the next time someone dismisses fat as simply a dietary enemy, remember that it's an integral part of what makes our brains truly remarkable.

6. Oranges Were Originally Green
Are you ready to peel back the juicy layers of citrus history with a fascinating revelation from The Telegraph? Well, the iconic orange is not a naturally occurring fruit. Surprising, isn't it?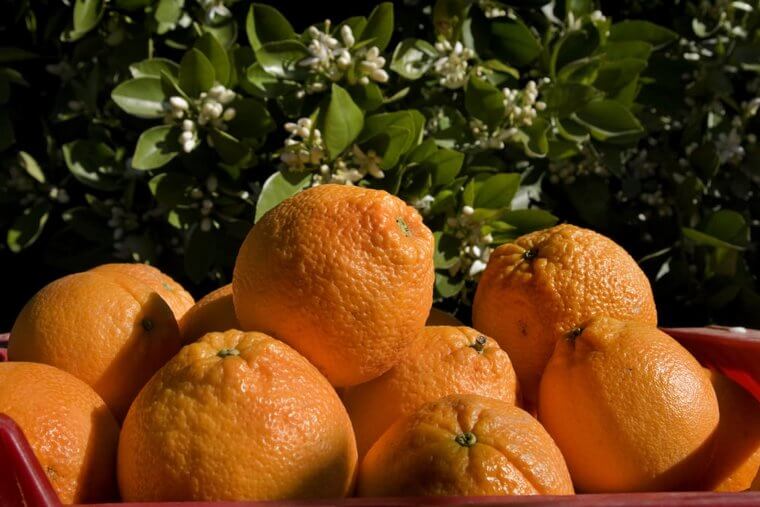 In truth, oranges are the product of a delightful genetic marriage between tangerines and pomelos, those lesser-known "Chinese grapefruits." And here's another twist! When oranges first came into existence, they weren't the sunny shade we associate with them today. Oh no, they were actually green, a far cry from their current vivid orange glory. As subtropical fruits, oranges initially sported a chlorophyll-induced green exterior. However, as they found their way into more temperate climates, they shed their green façade and embraced the warmer weather, transforming into the familiar, eye-catching oranges we know and love.
7. Men Wore High Heels When Riding Horses
During the 10th century, heels were not always considered a feminine accessory. In fact, they were originally a practical fashion choice for men in Europe. During this time, horseback riding was a crucial mode of transportation and warfare during that time. The problem came in when men needed a way to keep their feet in the stirrups.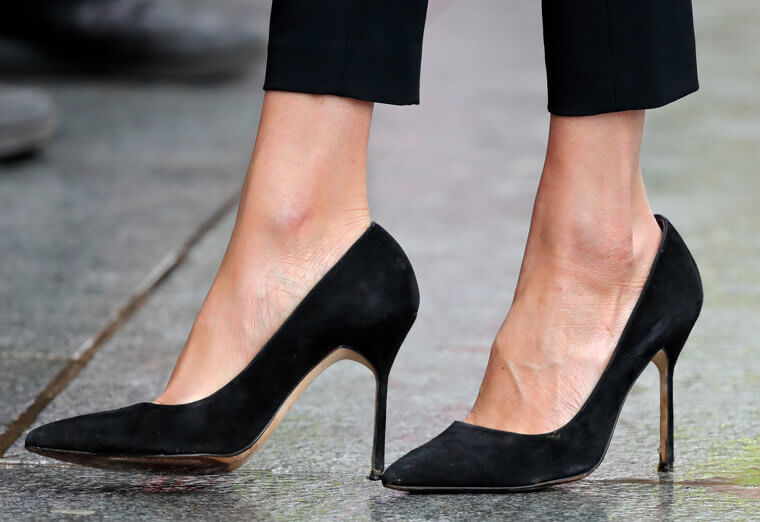 So, they started adding heels to their boots to ensure their feet wouldn't slip out. Eventually, this trend made its way to the upper classes and became a status symbol, leading to the gendered fashion choice we see today. So, the next time you slip into a pair of heels, pay homage to their equestrian origins, where the pursuit of equine mastery sparked a sartorial revolution that continues to captivate the world today.

8. Stop Signs Were Always Red
In 1922, the American Association of State Highway Officials made a significant decision about stop signs. After careful consideration, they decided that stop signs should be colored yellow as it would best capture the attention of drivers on the road.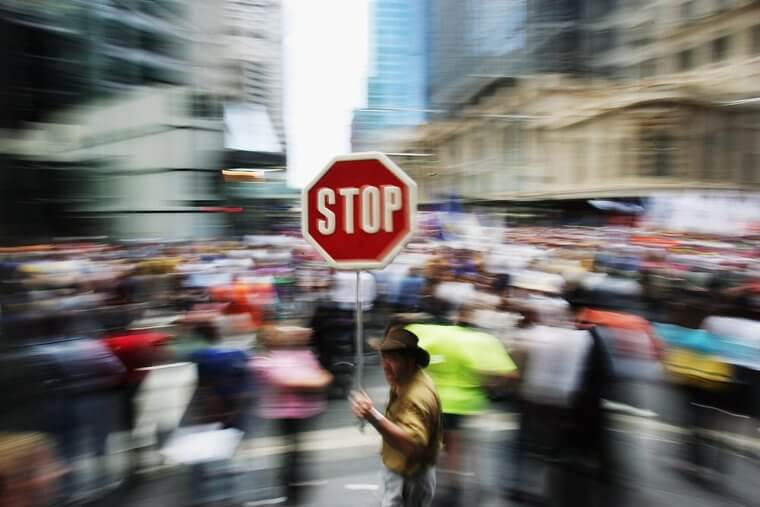 At the time, the association also contemplated using red. Unfortunately, the unavailability of red dye prevented them from adopting this color for stop signs. Over the years, advancements in technology and materials allowed sign makers to create more durable and long-lasting signs. By 1954, they gained access to fade-resistant porcelain enamel, which greatly enhanced the quality and longevity of stop signs.
9. New York Had a Different Name
Did you know that New York City had a different name for a short period? It's true! Before it became known as the Big Apple, it was actually called New Orange. According to History, back in 1673, the Dutch took over New York from the English and decided to give it a fruity makeover.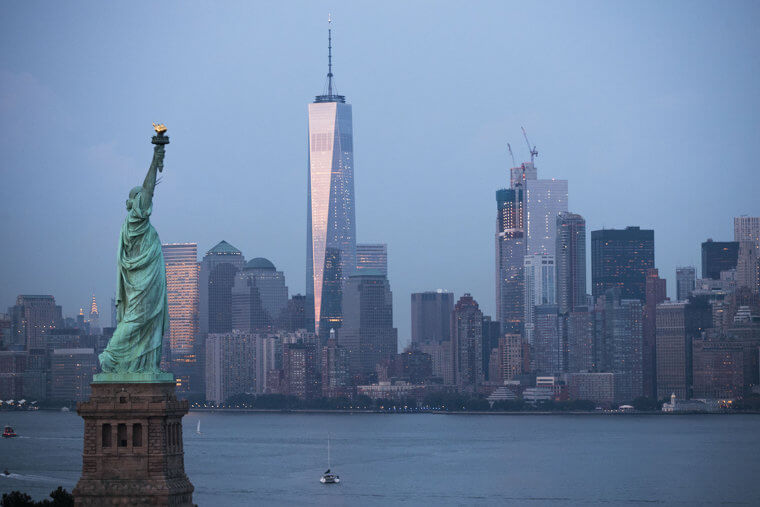 They named it New Orange as a tribute to William III of Orange, their beloved leader. However, you know how history can be full of twists and turns? Well, the following year, the English swooped back in and took back the city, and they weren't too keen on the whole "Orange" thing. So, they quickly ditched that name, and New York remained. It just goes to show that even cities can have their share of identity crises along the way!

10. A Tinder Match on the Least-Inhabited Continent
Tinder, the world's favorite dating app, has woven a web of connections across the globe. However,  its reach had yet to penetrate the icy heart of the least-inhabited continent until 2014. In a fortuitous turn of events, reminiscent of a whimsical tale, a pair of research scientists stumbled upon an extraordinary revelation.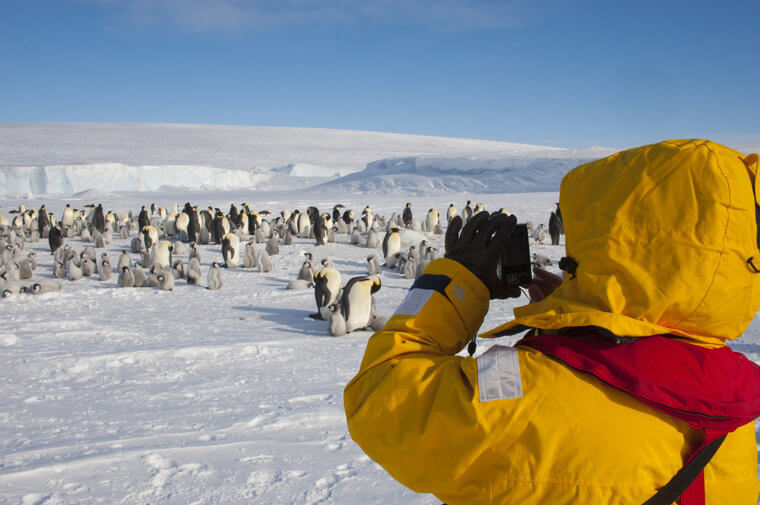 Amidst the vast expanses of Antarctica, a man working at the Antarctica McMurdo Station and a woman nestled in a campsite discovered that they had matched on Tinder. Despite being a 45-minute helicopter ride away, their digital connection shattered the confines of isolation. What's more, is that it illuminated the remarkable power of human connection even in the most remote corners of the Earth.
11. U. S. Restaurants Rarely Use Authentic Wasabi
Prepare to have your culinary world turned upside down, for the truth behind the wasabi we consume in the U.S. Beneath the surface of our sushi rolls and sashimi platters lies a secret- the majority of what we know as wasabi is, in fact, an imposter. The Chicago Tribune revealed that the elusive and costly wasabi root, renowned for its distinct flavor and subtle heat, is a rarity in these parts.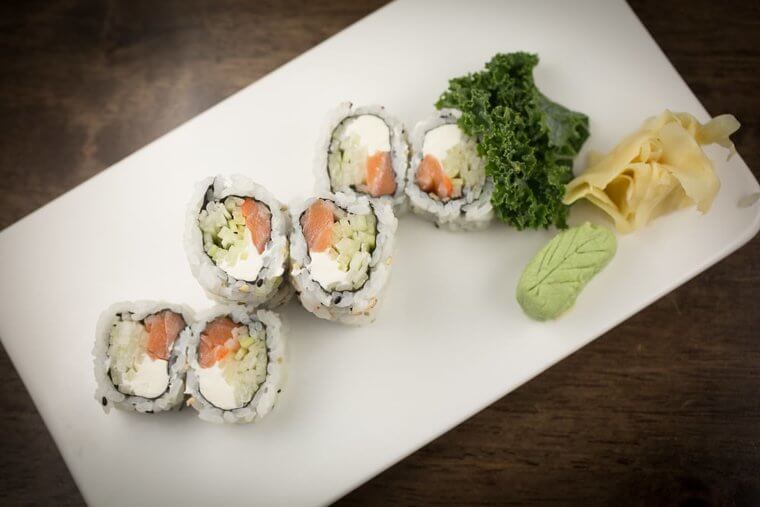 Instead, white horseradish has taken the stage, skillfully blended with ground mustard seeds and a touch of green dye. The culinary deception surrounding wasabi dares us to venture beyond our comfort zones and explore new flavors, challenging our palates in the process. It's also an interesting fact that makes for a great conversation starter.

12. Roosevelt and Earhart Once Ditched a Fancy Dinner
In an act of spontaneity and adventure, Eleanor Roosevelt and Amelia Earhart made a bold decision in 1933. Fueled by their shared love for the skies, the two influential women turned their backs on a fancy dinner in Washington, D.C., and instead went on a whirlwind journey.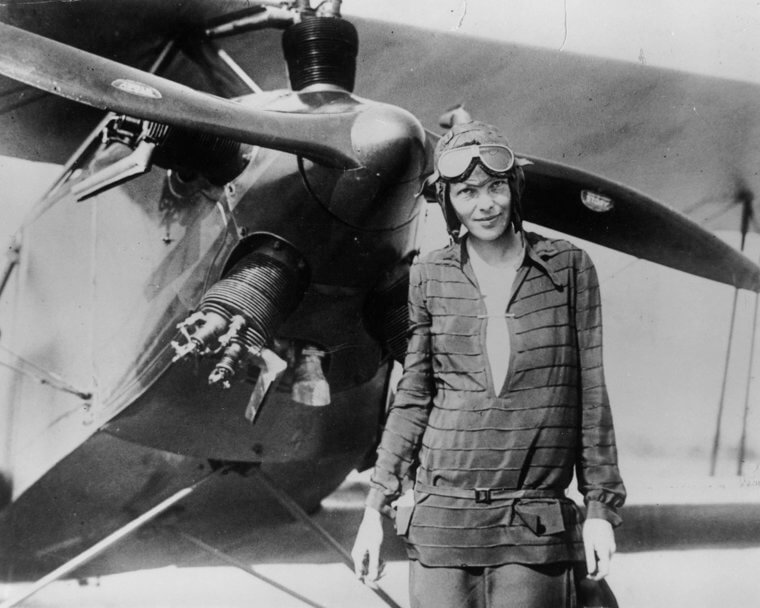 According to The Baltimore Sun, they hopped aboard an Eastern Air Transport Curtis Condor, setting off for a quick trip to Baltimore and back. Adding to the moment was the fact that Amelia Earhart was dressed in a resplendent white silk gown while skillfully piloting the flight. This remarkable escapade embodies the spirit of daring, friendship, and the unwavering pursuit of breaking boundaries that defined these extraordinary women.
13. The Dr. Seuss Classic Came From a Bet
If you enjoy reading then you may find it interesting to know that The Dr. Seuss classic, Green Eggs and Ham, was born from a playful wager between the renowned author and his editor. In a bold challenge, Random House founder, Bennett Cerf, bet Dr. Seuss that he couldn't create an entire book using no more than 50 unique words.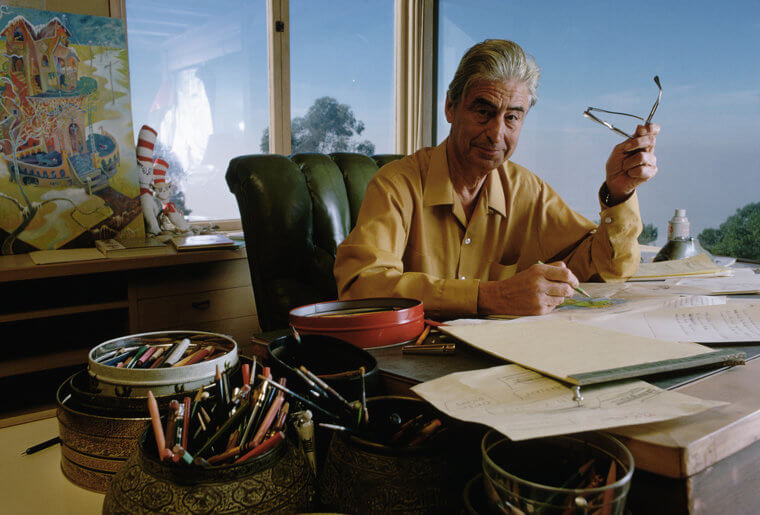 With $50 at stake, Dr. Seuss seized the opportunity to showcase his creativity and imagination. Against all odds, he masterfully crafted a captivating tale that not only surpassed the challenge but also captured the hearts of millions. In this friendly competition, Dr. Seuss emerged triumphant, leaving Cerf both amazed and lighter in the pocket. This remarkable fact serves as a testament to Dr. Seuss's ingenuity and demonstrates the power of daring to push boundaries in the world of literature.

14. Andy Warhol's Drawing Inspired Christian Louboutin
For shoe enthusiasts, the iconic red soles of Louboutin shoes are synonymous with luxury and style. While many are aware of the high price tag associated with these coveted heels, there's an intriguing fact that remains lesser known. The inspiration behind those distinctive red soles can be traced back to none other than the renowned artist Andy Warhol.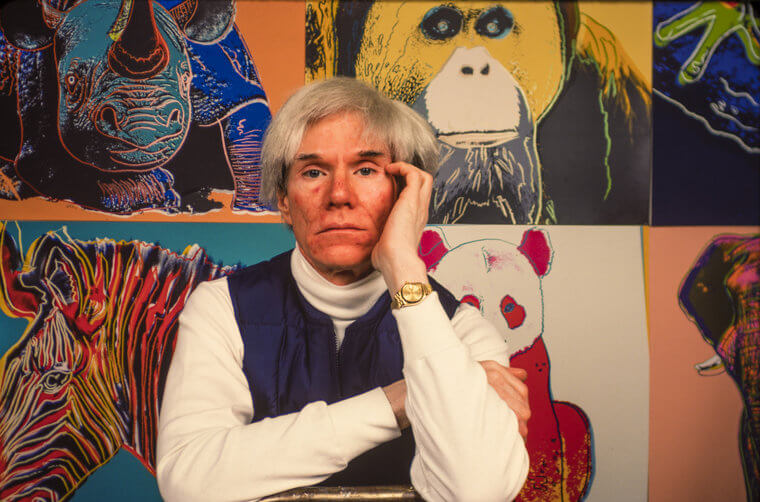 In a chance encounter, Christian Louboutin stumbled upon Warhol's drawing titled Flowers, and it sparked a brilliant idea in his mind. Drawing from the vibrant colors of the artwork, Louboutin found the perfect match for his exquisite footwear by adding a striking red hue to the bottom of his designs. This fascinating connection between art and fashion reveals the creative influences that shape the world of luxury shoes and adds an extra layer of intrigue to the allure of Louboutin's renowned red soles.
15. Black Sapote Has Another Irresistible Name
Have you ever heard of an exotic fruit called the Black sapote? If not, you will want to after finding out that it's also known as the chocolate pudding fruit. Hailing from the fertile regions of Central and South America, this remarkable fruit has garnered attention for its extraordinary taste.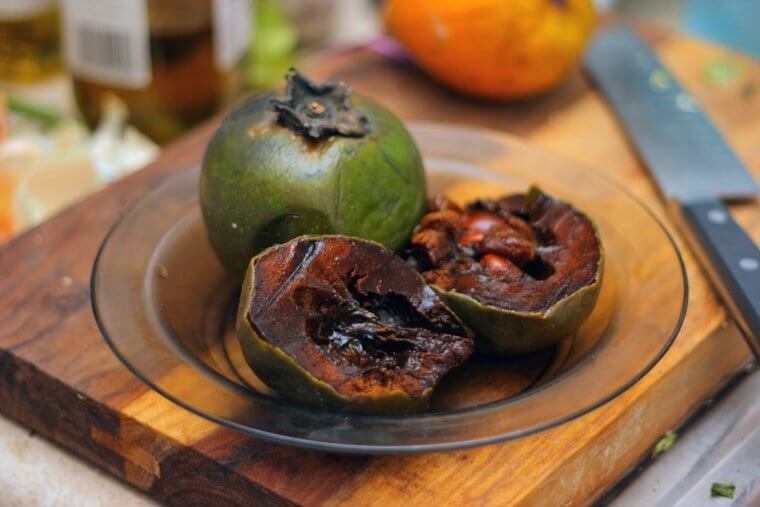 Good Morning America revealed that the Black sapote offers a flavor reminiscent of sweet custard with a hint of chocolate. However, it is when this fruit reaches its peak ripeness that its true magic unfolds. The fully ripe Black sapote's rich flavor and creamy consistency, make it a delectable treat for those fortunate enough to encounter it. Indulging in the chocolate pudding fruit becomes an experience by effortlessly combining the best of both worlds—nature's bountiful sweetness and the allure of chocolate perfection.

16. Drinking Too Much Water Can Be Deadly
Throughout our life, we've been encouraged to stay hydrated by drinking water. However, it's a startling and lesser-known fact that consuming an excessive amount of water can lead to death. Endurance athletes are more prone to water intoxication, also known as hyponatremia, during long-distance events where they lose sodium through sweat.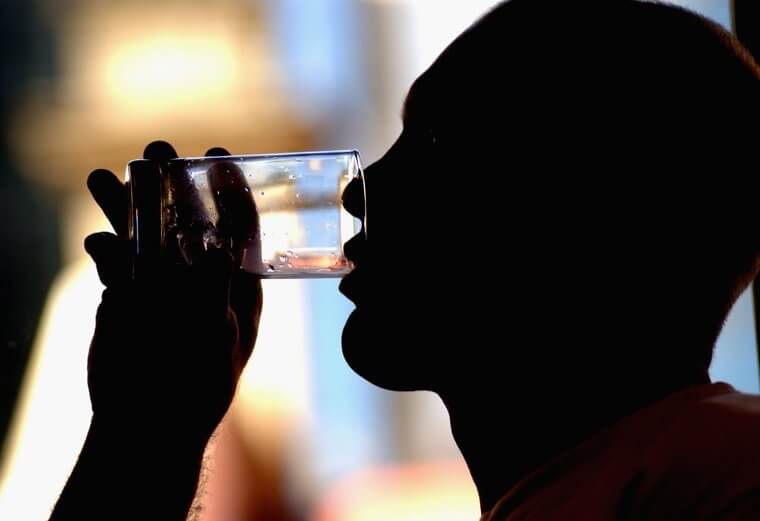 This condition has tragically affected a number of individuals like Cynthia Lucero. Cynthia was a competitor in the 2002 Boston Marathon, who sadly lost her life due to overhydration. These notable cases highlight the critical importance of maintaining a delicate balance between hydration and electrolyte levels, especially during endurance events. This cautionary tale serves as a reminder that even seemingly harmless actions like drinking water can have detrimental consequences when taken to extremes.
17. Sandia National Laboratories Produced the Record-Breaking Temperature
When it comes to extraordinary achievements, Sandia National Laboratories has one under its belt. This came after they successfully generated the hottest temperature ever recorded on Earth. With a measurement of 2 billion degrees Kelvin, this feat surpasses the scorching conditions within the core of our own sun, which reaches a mere 15 million degrees Kelvin.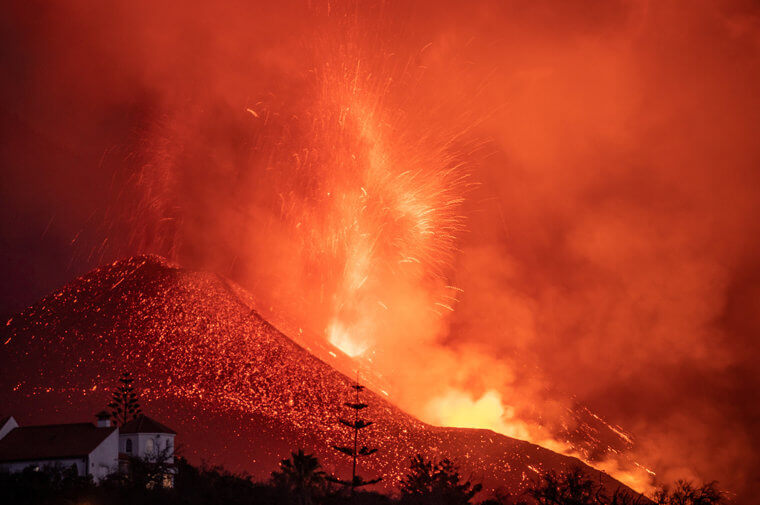 To put it into perspective, the temperature achieved in their lab using superheated gas equates to approximately 3.6 billion degrees Fahrenheit—an intensity that far surpasses the capabilities of any household oven. This accomplishment showcases the incredible advancements in scientific research and technology. What's more, is that it pushes the boundaries of our understanding and opens doors to new frontiers of knowledge in the field of extreme temperatures.

18. The Moon Is Adding Time to Our Days
In a mesmerizing give-and-take of cosmic forces, the moon leaves its mark on the structure of time itself. Every century, a subtle adjustment takes place as the moon graciously adds an additional 1.4 milliseconds to the duration of a day. Though seemingly insignificant, this contribution carries profound implications for our understanding of the past.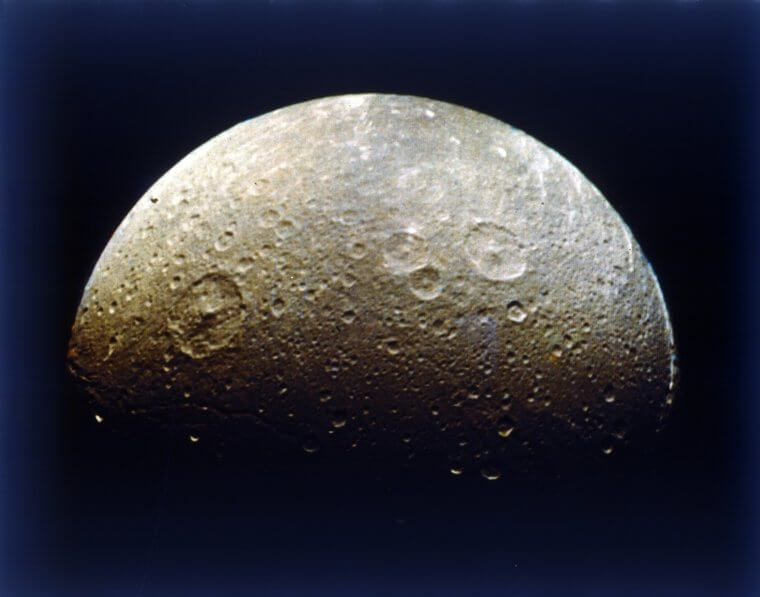 Unveiling secrets from a bygone era, NASA has revealed that during the reign of dinosaurs, days on Earth were merely 23 hours long. The delicate interplay between the moon and our planet reminds us of the dynamic nature of time and its unwavering connection to the mysteries of our cosmic journey.
19. Our Drinking Water Is Older Than You Think
Did you know that the water you drink might be older than the solar system? It's a mind-blowing concept that was highlighted by The New York Times. According to their report, our planet's water could have been minuscule ice particles drifting through a cosmic cloud 4.6 billion years ago.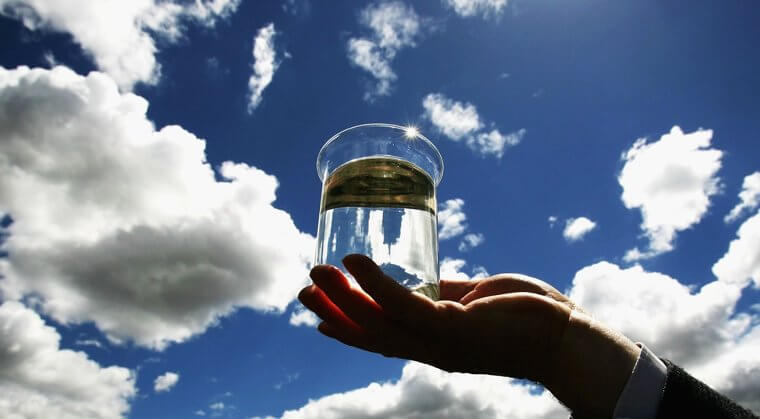 This means that the very liquid we consume daily, and that blankets the vast oceans, could potentially predate the formation of our own solar system by millions of years. This interesting fact reminds us of how water's ancient origins are connected to its ongoing presence as a crucial resource for life on Earth. Not only is it something to think about but it's a fact that will be sure to impress those around you. 

20. Queen Elizabeth Was a Woman of Many Talents
Queen Elizabeth II, revered for her grace and regality, possessed an extraordinary secret skill. What's more, is that it was one that shone a light on her versatility and determination. At the tender age of 16, she embarked on a path less expected of a future monarch.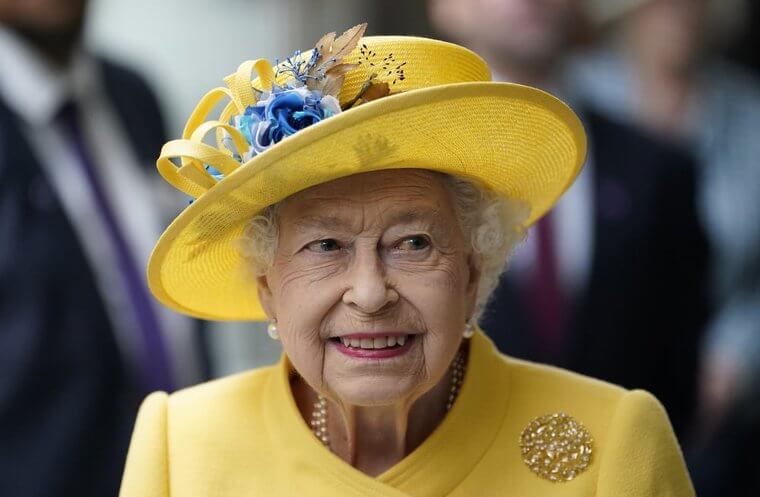 Fueled by curiosity and a desire to learn, she fearlessly joined the renowned British employment agency, the Labour Exchange. In the corridors of this unconventional institution, Queen Elizabeth II, with unwavering resolve, delved into the world of mechanics. Guided by experienced mentors, she masterfully acquired the fundamentals of truck repair, absorbing knowledge on tire changes, engine repairs, and more. This remarkable chapter in her life showcased her tenacity and willingness to step beyond the conventional.
21. The Queen Had an Interesting Hobby
Queen Elizabeth II's had a fascination with automobiles that traced back to her early encounters with mechanics. Her formative years at the British employment agency, the Labour Exchange, likely planted the seeds of her deep admiration for all things automotive.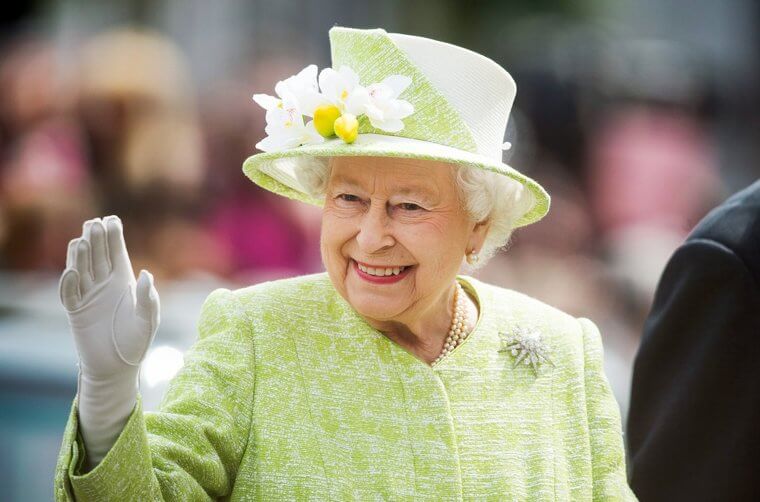 This early understanding of automobiles sparked a lifelong love affair with cars, which led to her extraordinary collection of vintage treasures. With a passion for elegance and craftsmanship, her collection of classic vehicles includes iconic brands like Rolls-Royce, Daimler, Bentley, and more. Her collection was estimated to be worth £10 million and is a testament to her unwavering appreciation for these artistry and engineering marvels. Through her profound connection to these magnificent vehicles, Queen Elizabeth II showcased her enduring passion for the open road.

22. "Cow Shoes" Were Used to Disguise Footprints
During the era of Prohibition, moonshiners employed cunning tactics to protect their operations and evade law enforcement. To preserve the secrecy of their hidden whiskey stills, these resourceful individuals resorted to a rather ingenious solution.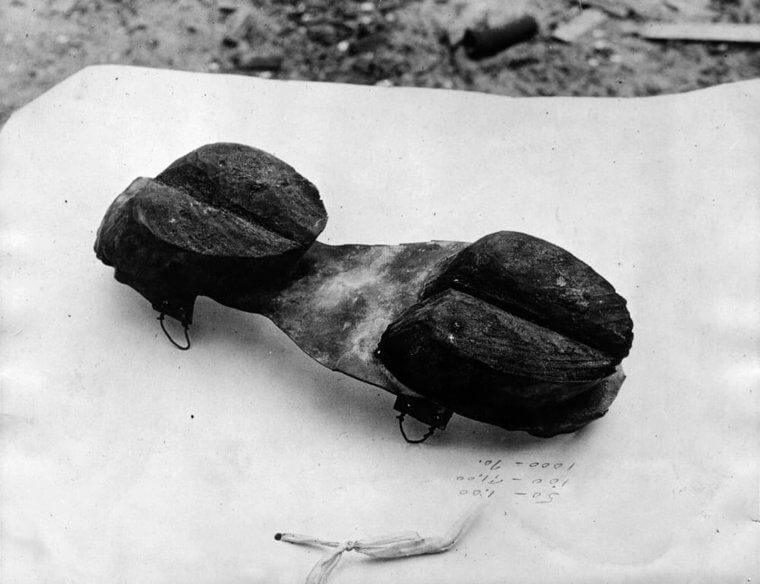 Aware of the telltale footprints left behind that could betray their presence, moonshiners crafted footwear with wooden blocks attached to the soles. This clever contraption cleverly mimicked the distinct footprints of cows and effectively covered their own tracks. With these unique shoes, moonshiners were able to ensure that their movements remained a mystery. Using "cow shoes" stands as a testament to the determination of these enterprising bootleggers who were able to cunningly outwit the authorities.
23. Scientists Ran Tests on a Tootsie Pop
In a quirky yet scientific pursuit, a team of engineering students from Purdue University set out on a mission to unravel the mystery that had puzzled many for years. They were determined to find out how many licks it takes to reach the center of a Tootsie Pop.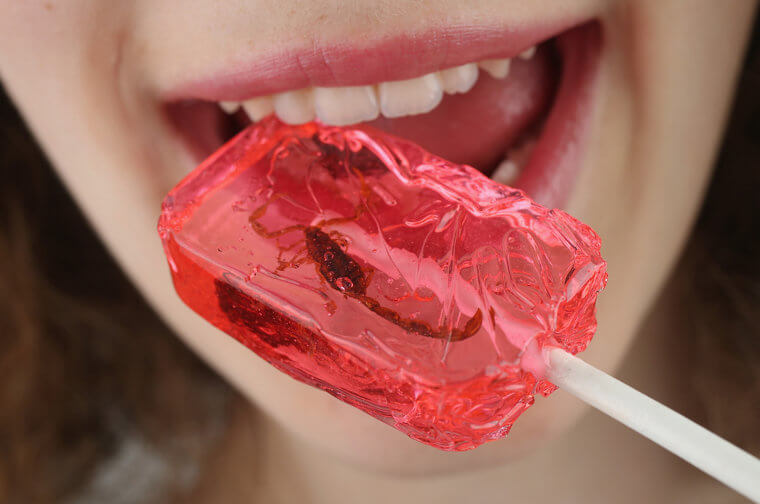 So, by employing their technical prowess, they designed a specialized licking machine. It was this machine that revealed the average number of licks required to reach the core was a staggering 364. Intrigued by these findings, the students decided to add a human touch to their experiment. With the help of 20 volunteers who bravely lent their tongues to the cause, the average number of licks decreased to a tantalizing 252. This playful exploration by Purdue's students brought a touch of whimsy to the world of engineering while also uncovering a confectionery enigma.

24. Tree Rings Can Tell You a Lot
Did you know that tree rings are like nature's historical record? Not only do they reveal the age of the tree but also the past climates that they have endured. Thanks to NASA's research, we know that these rings offer a fascinating insight into the conditions of a particular year.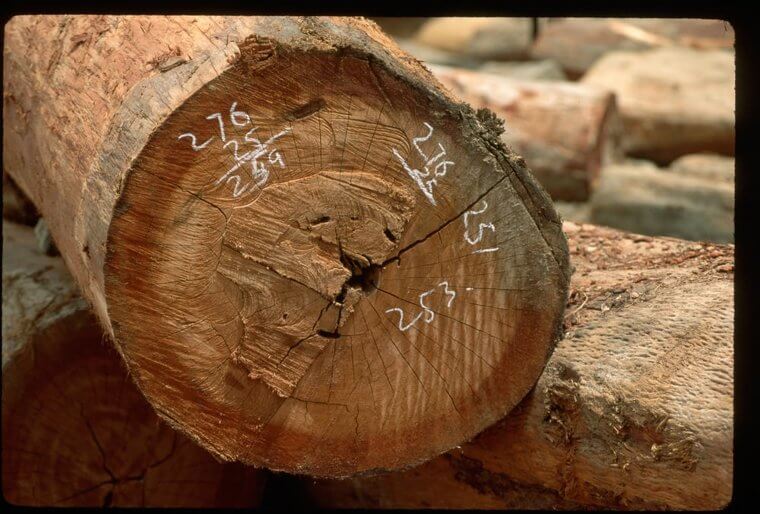 When a tree faces drought, its rings become thinner and reflect their struggle for water and nutrients. However, abundant rainfall leads to thick rings which are a testament to favorable growing conditions. By deciphering these circles, scientists can unravel the hidden stories of our environment and paint a vivid picture of our planet's history.
25. The Country With the Highest Temperature
Nestled in the landscapes of Ethiopia, lies a place that challenges the very concept of extreme heat. The town of Dallol holds the record for the highest average temperature of any inhabited place on our planet. Looking into climate data between the years 1960 and 1966, scientists discovered that the average high temperature soared to 106 degrees Fahrenheit.
Even during the winter months, when most regions embrace a reprieve from the heat, Dallol maintained average highs hovering between 97 and 98 degrees. This arid corner of the Earth, characterized by unearthly sulfur springs, vibrant mineral deposits, and an otherworldly palette of colors, beckons the intrepid to witness the relentless embrace of extreme heat in a land that seems more akin to an alien world than our own.

26. Making Sense of the Mpemba Effect
The Mpemba effect is a fascinating phenomenon that has both intrigued scientists and puzzled curious minds for years. It refers to the observation that hot water sometimes freezes faster than cold water. Named after Erasto Mpemba, a Tanzanian student who first noticed this, the effect has sparked numerous explanations.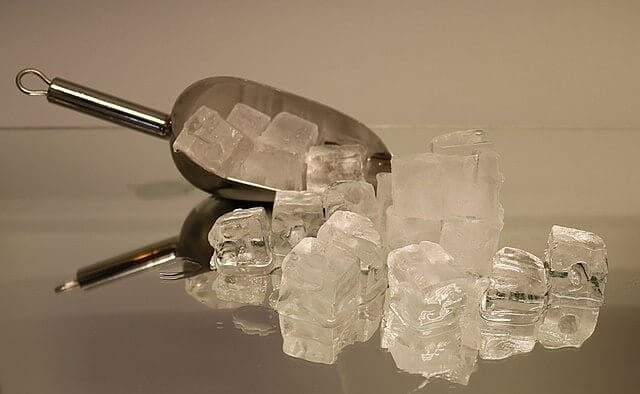 One intriguing theory proposes that warm containers conduct heat more efficiently. This allows the hot water to transfer heat to its surroundings more rapidly, leading to faster cooling and freezing. This explanation adds an intriguing layer of complexity to the Mpemba effect, continuing to stimulate scientific inquiry and sparking curiosity in the world.
27. Dolphins Know Each Other by Name
Dolphins have long been renowned for their intelligence, but their extraordinary cognitive abilities continue to surprise us. National Geographic revealed a fascinating aspect of dolphin communication that sets them apart from most animals—their use of names. Through a complex system, dolphins use a unique whistle to identify individual members within their pod.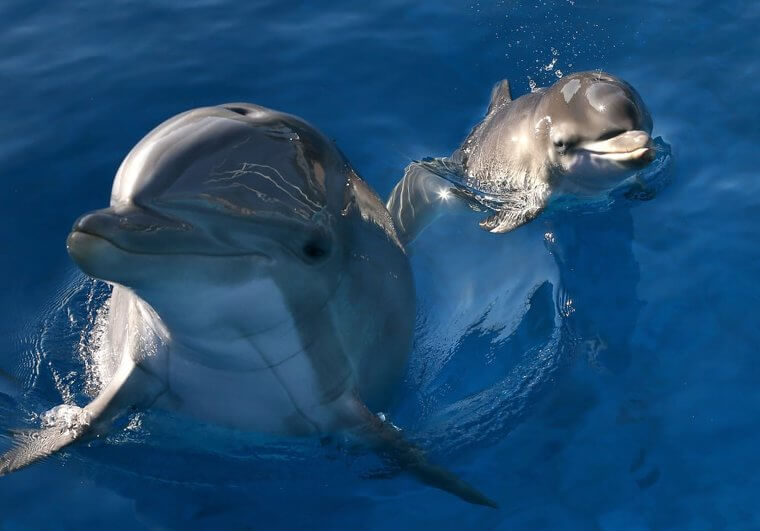 Each dolphin develops its own distinct vocalization, like a personalized name, which it uses to address and recognize others. This remarkable ability allows dolphins to establish and maintain social bonds, coordinate group activities, and navigate their complex social structure. Uncovering this intricate language of dolphin names showcases the depth of their intelligence and sheds light on the remarkable richness of their social interactions.

28. A Book Author Wrote a Johnny Cash Hit
Famous singer Johnny Cash who was known for his deep and resonant voice left an indelible mark on the world of music. Among many of his works, one of his most iconic songs, "A Boy Named Sue," carries an intriguing backstory. Surprisingly, the song was not penned by Cash himself, but by the acclaimed children's book author and poet, Shel Silverstein.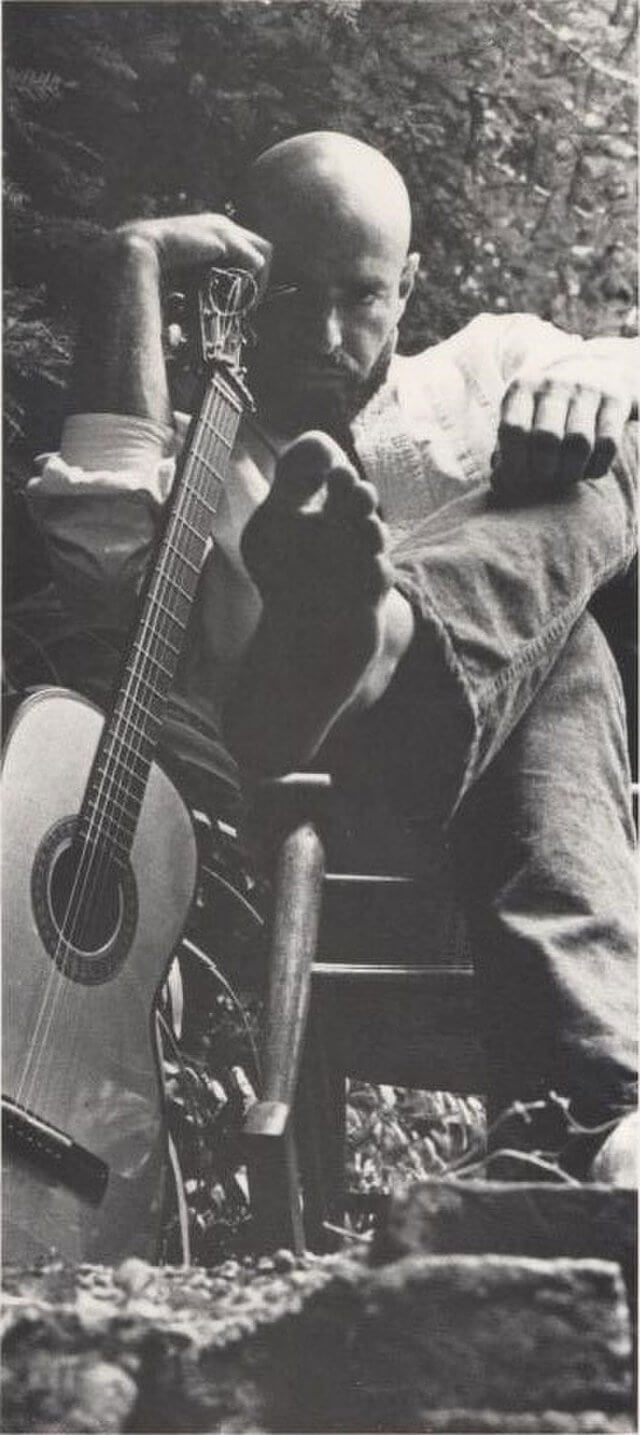 Silverstein was known for his imaginative and thought-provoking works like "Where the Sidewalk Ends," "The Giving Tree," and "A Light in the Attic." However, he showcased his versatility by crafting this unforgettable song. Through this unexpected collaboration, Cash and Silverstein created a timeless piece of music that continues to captivate audiences with its clever lyrics and unforgettable melodies.
29. The Bowler Hat Was a Practical Item
The bowler hat may ooze sophistication but did you know that beneath its dapper appearance lies a humble origin rooted in safety? This fabulous fashion statement started out as a practical item- a riding helmet, to be precise. According to The Telegraph, the brilliant minds behind its creation were none other than London's esteemed hatmakers, Thomas and William Bowler.
These genius hatters designed this headgear as a shield against those pesky branches and treacherous obstacles that riders would encounter on their adventures. Who would have thought that such a stylish symbol would emerge from the protective needs of riders? So, next time you wear your bowler hat, remember to tip your hat to the clever Bowler brothers who gave us this fashionable yet functional marvel.

30. Sea Otters Have a Cute Sleeping Habit
If you love animals, prepare to be amazed by the enchanting world of sea otters! These creatures have a fascinating trick up their furry sleeves when it comes to sleeping. As they drift off into dreamland, sea otters instinctively reach out to their companions and grasp each other's paws.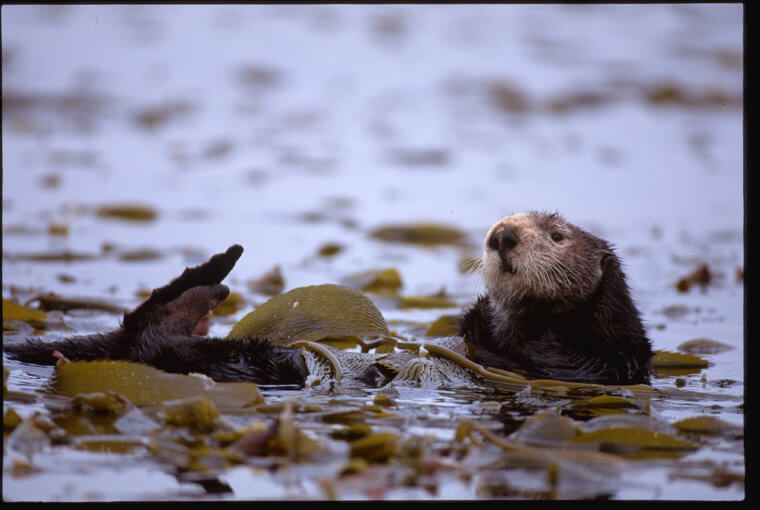 This creates a tight and unbreakable bond that prevents them from floating away from one another while they sleep. But the marvel doesn't stop there! On occasion, these clever animals take their connection to a whole new level. They form rafts by gathering in groups and clasping hands. These hand-holding rafts not only ensure proximity but also offer protection and a sense of togetherness in the vast and unpredictable ocean. Witnessing this heartwarming display of unity and adaptation in nature truly highlights the ways that animals thrive in their unique habitats.
31. Platform Shoes Were a Symbol of Superiority
Step back in time to ancient Greece, where the stage was set for a dramatic battle of status and theatrical prowess. In the world of Greek theater, a fascinating hierarchy unfolded through the subtle language of footwear. The raised platform shoes, also known as "buskins," became the ultimate symbol of superiority for tragic actors.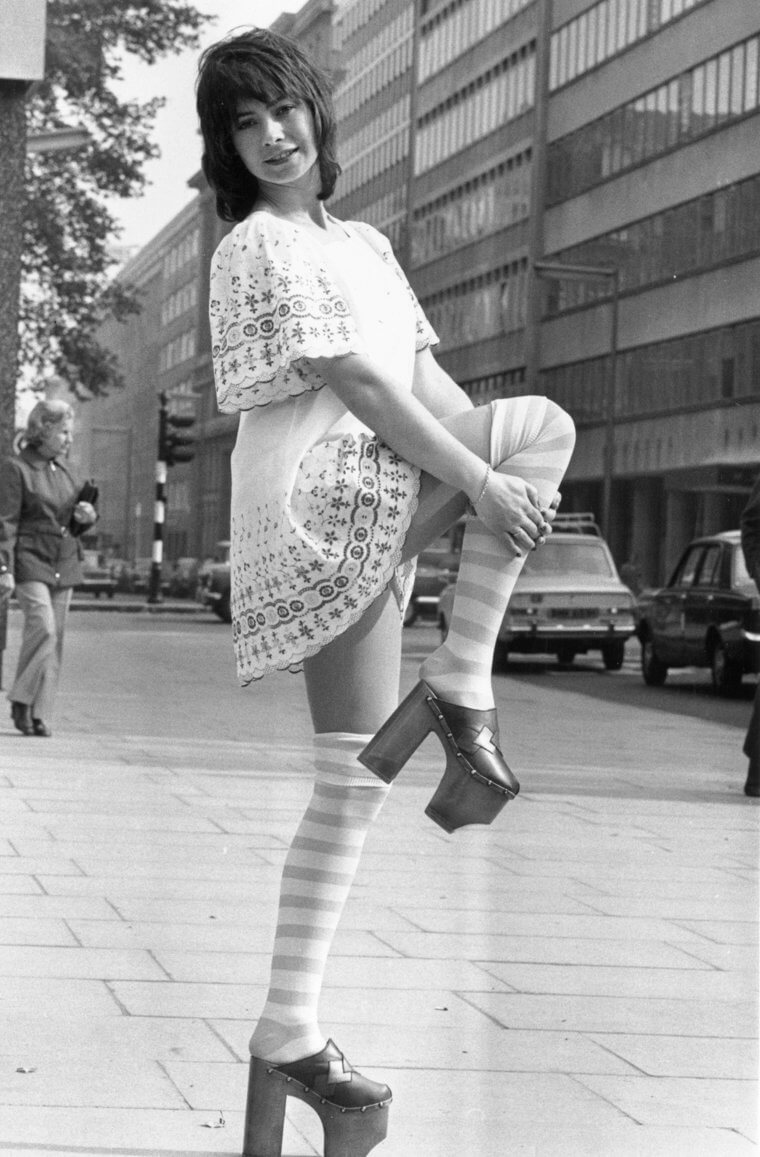 These towering shoes elevated the tragic performers above their comic counterparts, creating a striking visual distinction. With each step, the buskins announced their wearers' elevated status and artistic significance. In stark contrast, comic actors humbly wore plain socks, a subtle reminder of their subordinate position on the theatrical ladder. The difference between the buskins and the socks encapsulated the power dynamics and social nuances within the ancient Greek theatrical realm.

32. Weeds Have Nutritious Properties
In the world of gardening, weeds often get a bad rap and are discarded without a second thought. However, beneath their unwelcome reputation lies a hidden secret- the potential for nourishment. Take dandelions, for instance, these seemingly pesky plants boast a wealth of nutritional properties.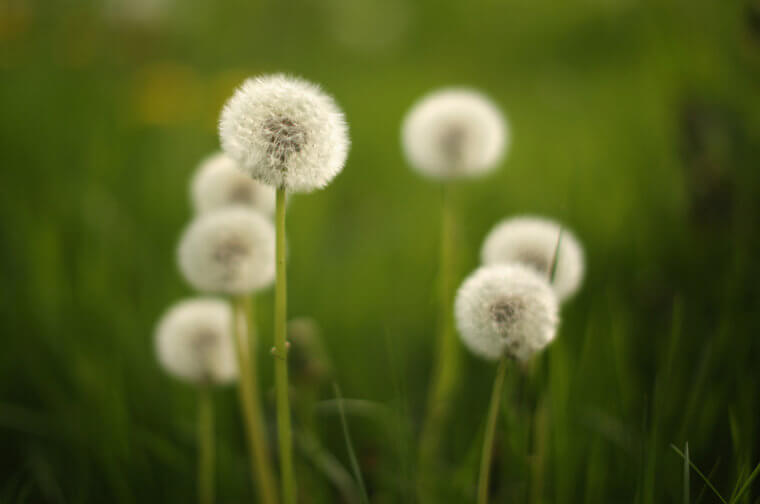 Bursting with vitamins A, C, and K, dandelions offer a delightful dose of health benefits. But that's not all. Calcium, iron, and potassium also make their presence known in these unassuming plants. So, before tossing them away, consider the untapped potential that lies within these so-called weeds. It's a gentle reminder that nature often surprises us, offering hidden treasures and unexpected sources of nourishment right under our feet.
33. Avoid Talking About Dandelions in French
Ah, the whimsical world of language and its charming quirks! Brace yourself for a hilarious linguistic tidbit about the French word for dandelion—pissenlit. Yes, you heard that right! You see, pissenlit literally translates to "wet the bed." Now, before you burst into laughter, let's understand the reasoning behind this peculiar name.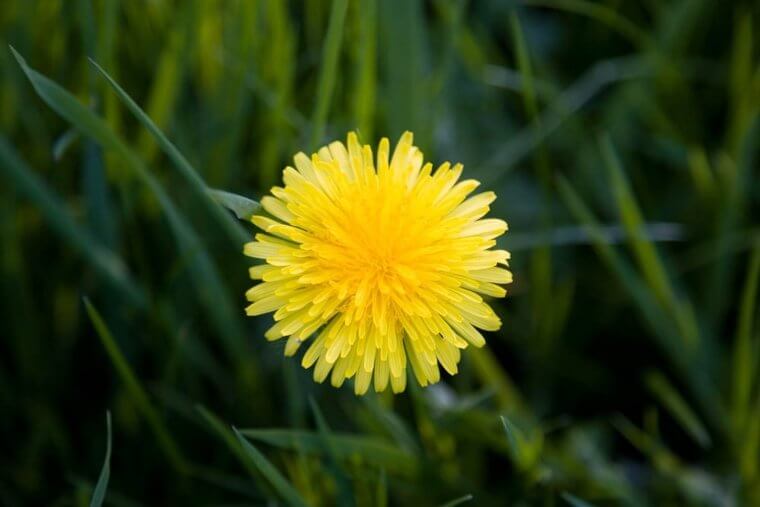 It turns out that dandelion leaves have diuretic properties, meaning they might make you want to take a few more trips to the restroom than usual. So, while indulging in a glass of dandelion wine, be cautious, as you might unwittingly find yourself with a sudden urge to water the plants. It's just one of those amusing linguistic twists that remind us that even in the world of plants, nature can have a mischievous sense of humor.

34. A Famous UK Leader Was From Brooklyn
Winston Churchill is renowned for being one of the UK's most influential leaders and a wartime prime minister. However, what many didn't know was that it had an unexpected connection to the vibrant borough of Brooklyn.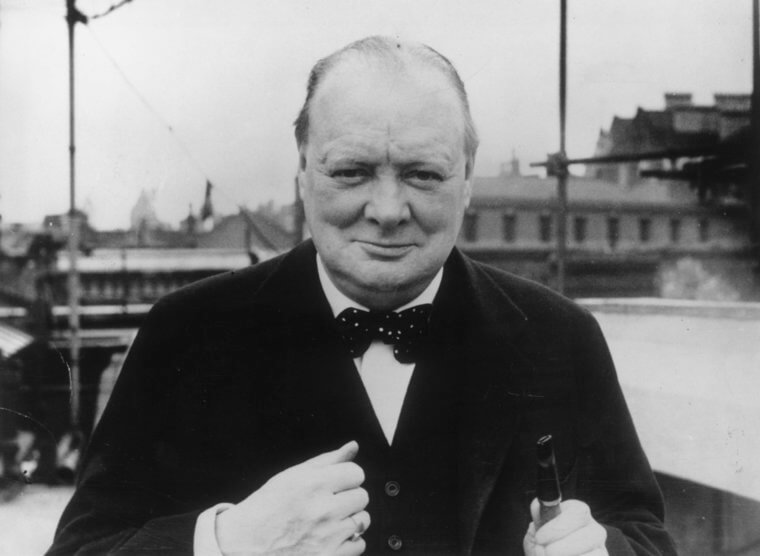 Behind this iconic figure, his mother, Lady Randolph Churchill, was actually born in the charming neighborhood of Cobble Hill. This captivating blend of British aristocracy and Brooklyn roots adds a fascinating layer to Churchill's story. It also showcases the intriguing exchange between personal history and global impact.
35. Last Minute Character Change in The Wizard of Oz
In the enchanting world of The Wonderful Wizard of Oz, a delightful surprise awaits those familiar with the iconic tale. In the original 1902 stage version, Dorothy's loyal companion was not a lovable dog named Toto, but rather a steadfast cow named Imogene.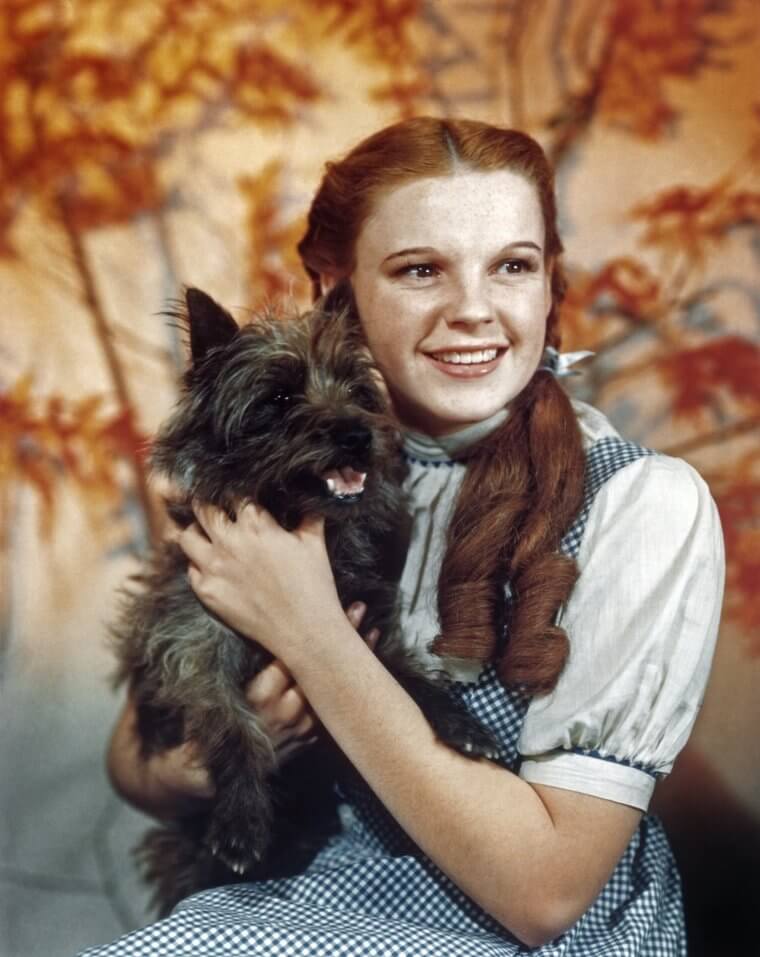 While L. Frank Baum's beloved book introduced Toto to readers, the theatrical adaptation took a bold twist by selecting a larger friend to accompany the young girl on her journey. This alteration adds a touch of whimsy and uniqueness to the early-stage production. It also allowed the producers to showcase how their creative choices shaped a beloved story in unexpected ways. In 1904, Baum explained that "It may seem a long jump from a dog to a cow, but in the latter animal we have a character that really ought to amuse the youngsters."
36. Debating Which City Is Further West
Prepare to have your sense of geography turned upside down! While Los Angeles is often associated with the golden sunsets of the West Coast, there's a surprising twist: Reno, Nevada actually sits further west than its glamorous counterpart.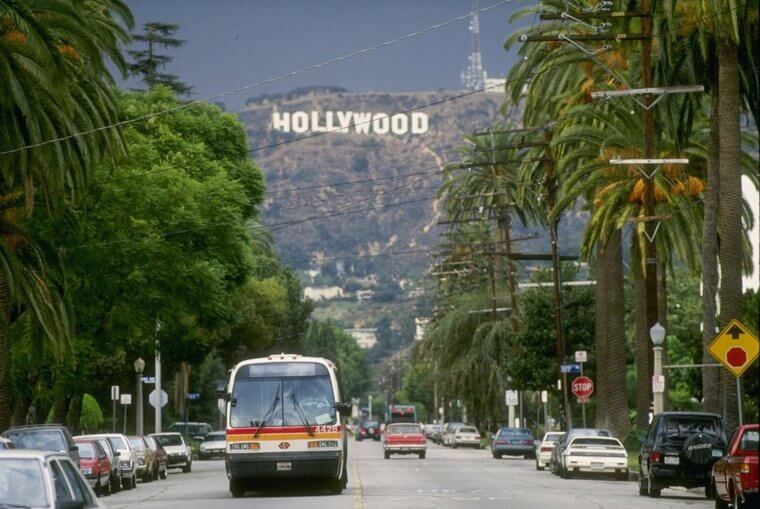 Nestled against the stunning Sierra Nevada mountains, Reno claims the title of being one of the westernmost major cities in the United States. This means that it trumps Los Angeles in its geographical position. This fascinating fact challenges our assumptions and invites us to reconsider our mental map of the West.  It also reminds us that even in matters of longitude, there's always room for delightful surprises.
37. The Largest Known Eyes in the Animal Kingdom
Get ready to be amazed and maybe a little creeped out by giant squids. These huge creatures already grab our attention with their size and mysterious behavior. However, there's something that takes their scariness up a notch- their eyes.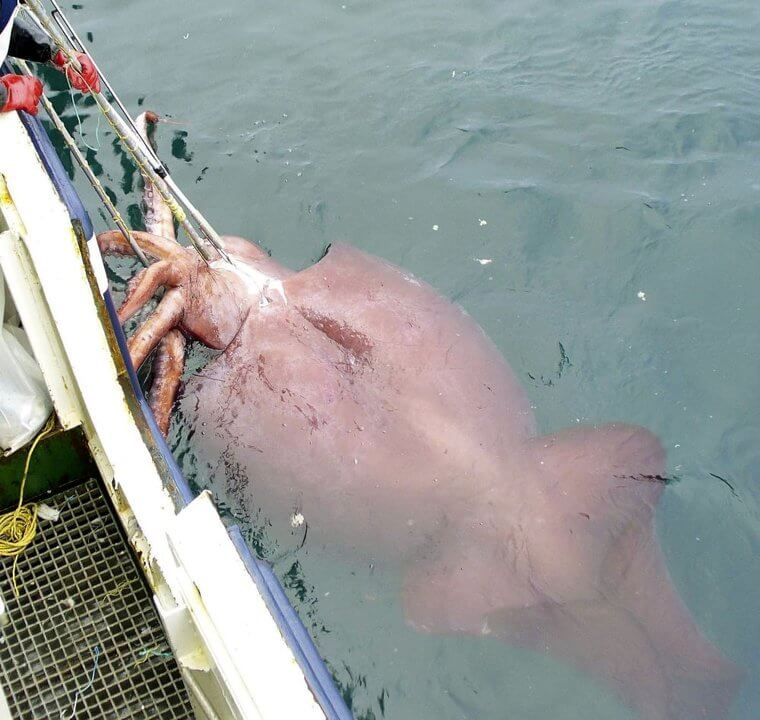 If you can believe it, their eyes are a whopping 11 inches wide which makes them the biggest eyes ever found in the whole animal world. These massive eyes not only help them see in the deep sea but also to spot their food or any danger nearby. We're sure that thinking about the size of their gaze can give you goosebumps. However, it also shows us that the ocean holds incredible creatures that can be both fascinating and a bit frightening.
38. Single People Have the Rabbi to Thank
If you're single and looking for love, you can thank Rabbi Yaacov Deyo for a clever idea that took off in 1998. This inventive matchmaker, based in sunny Beverly Hills, California, came up with the concept of speed dating.

If you're single and looking for love, you can thank Rabbi Yaacov Deyo for a clever idea that took off in 1998. This inventive matchmaker, based in sunny Beverly Hills, California, came up with the concept of speed dating.

39. A Blob of Toothpaste Has a Name
Did you know that the blob of toothpaste on your toothbrush has a special name? It's called a "nurdle," and it has caused quite a legal fuss in the past. There was a lawsuit between toothpaste companies, all claiming the right to show the nurdle in their advertisements.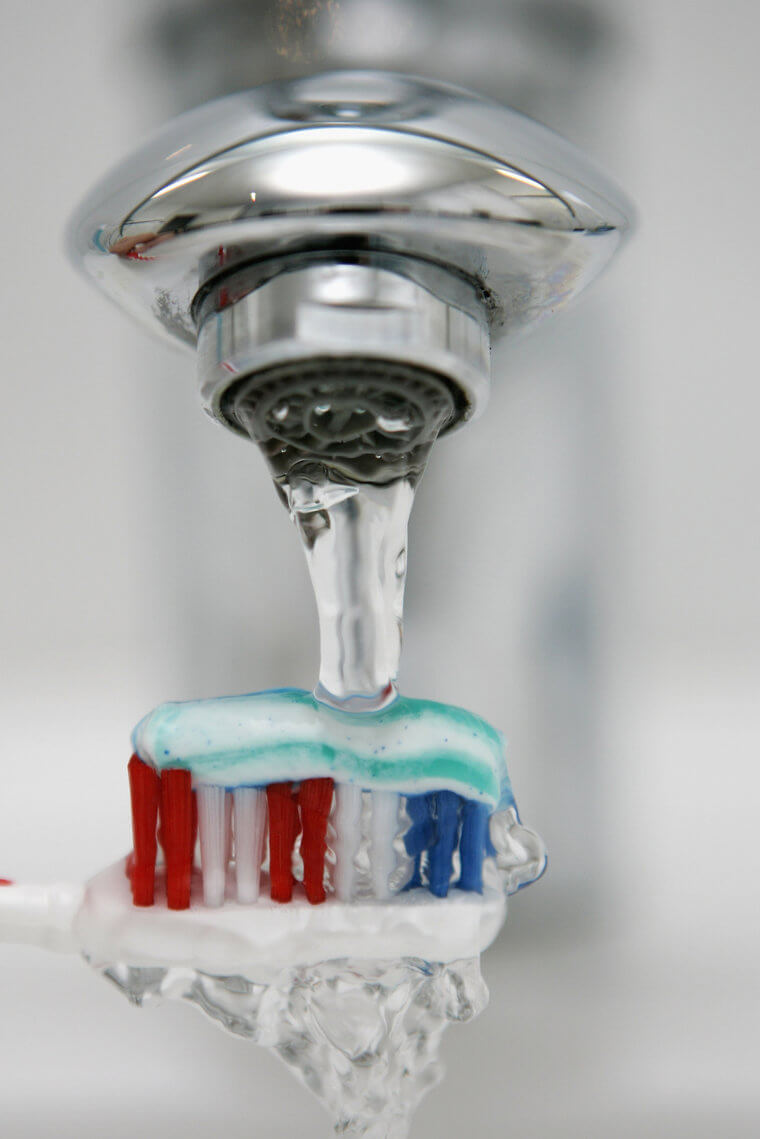 They wanted to convince people that their toothpaste was the best and most effective. This little squishy blob became the center of attention, highlighting the importance of marketing and competition in the toothpaste world. So, next time you squeeze that nurdle onto your toothbrush, remember that it's more than just toothpaste- it's the star of a legal battle!