George Clooney, known for his strikingly good looks and incredible acting skills, is a man with many talents. Throughout his career, Clooney has proven to be a talented actor, respected director, and creative screenwriter. You may know that he has two kids and that he was voted "Sexiest Man Alive," but we're sure there are plenty of things you still don't know about this handsome celebrity. Let's find out what.
Second Time's a Charm
George Clooney married actress Talia Balsam in 1989. However, their romance didn't last long. Clooney and Balsam divorced in 1993 after just four years of marriage.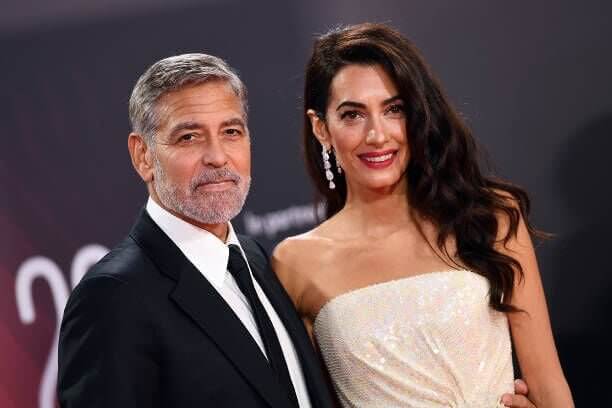 At the time of his divorce, Clooney claimed he would never get married again and never have a child. Clooney broke this promise to himself at age 53 when he married human rights lawyer Amal Clooney after just six months of dating. In 2017, Amal and George welcomed two adorable twins into the world: Ella and Alexander.
Bet on It
Actresses Michelle Pfeiffer and Nicole Kidman were the first to predict that George Clooney would break his vow about having children. Both women bet $10,000 each that he would become a father before his 40th birthday. Pfeiffer and Kidman lost the bet, and each sent Clooney a check.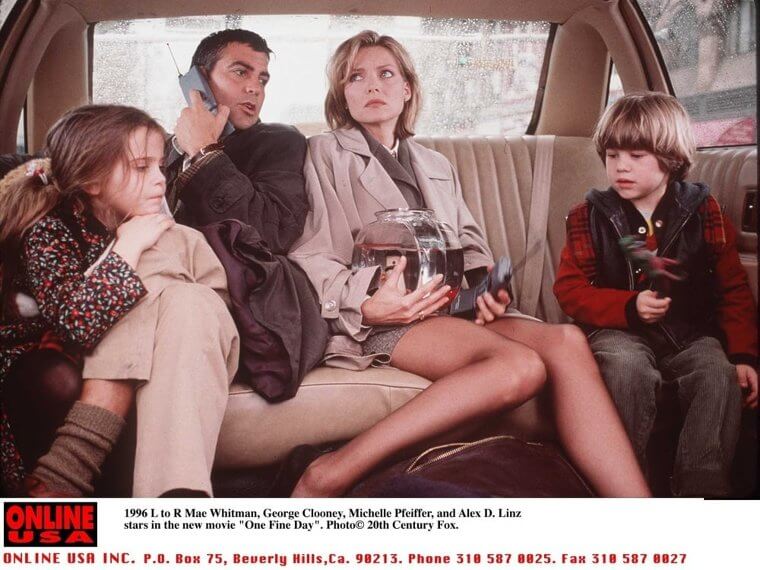 Clooney returned the money and challenged the actresses to a new deal. He bet double or nothing that he wouldn't have kids by age 50. Once again, he won the bet - George did not have kids until he was 56 years old!
Rumor Has It
George Clooney and his frequent co-star and friend Julia Roberts have had the tabloids on their tails for years, as both are two of Hollywood's biggest stars. Recently, rumors have been spreading about an alleged affair between the two. A source claimed that Roberts' husband, Daniel Moder, became suspicious because when they skipped George and Amal's wedding when the groom and Roberts were very good friends.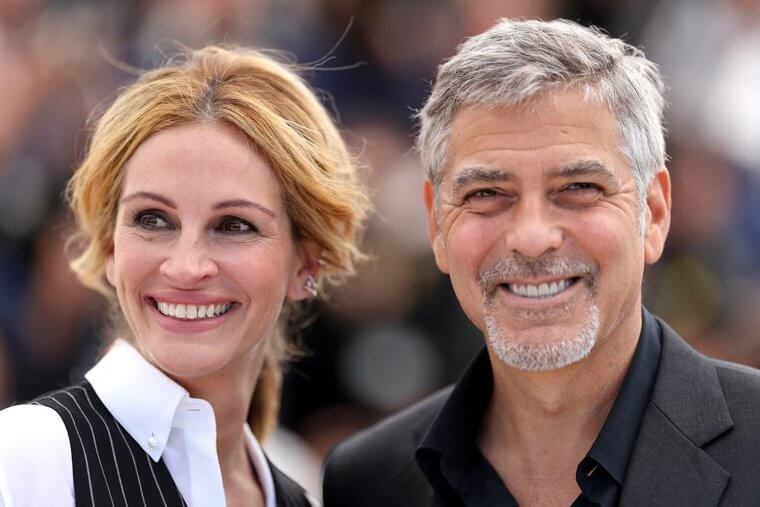 However, we would definitely take these rumors with a grain of salt. Sometimes, it's hard to believe that people are beautiful and in healthy relationships! Julia is a good friend of both Clooneys. "They are a great couple and I think they don't need advice from me or anybody else," Roberts said when asked if she had tips for parenting twins, as George and Amal were having twins as well.
Sexiest Man Alive
In 1997, George Clooney was named the "Best Dressed Male Television Star." That wasn't his only win of the year, though. He was also voted the "Sexiest Man Alive" by People magazine's November 1997 issue.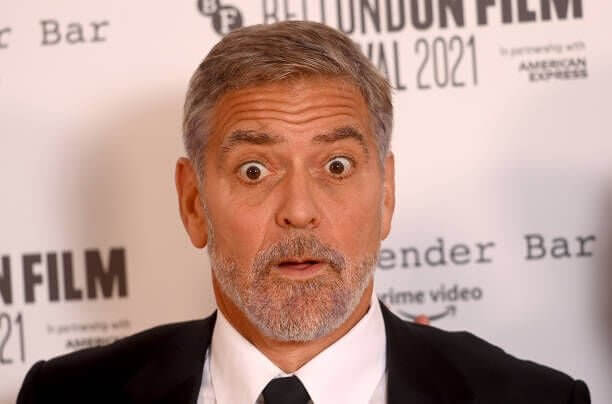 Clooney earned the "Sexiest Man Alive" title once again in 2018, making him one of the very few men in Hollywood to receive the title twice. Brad Pitt, Johnny Depp, and Richard Gere have also been named "Sexiest Man Alive" more than once in their career. 
A $14 Million Gift
In 2013, Clooney played in a movie called "Gravity" with co-star Sandra Bullock. The producers told him that it would probably not be a hit at the box office, so they offered him percentages of the earnings instead of a salary. Eventually, the film grossed $209.2 million so the iconic actor ended up with a few million in his pocket, $14 million to be exact.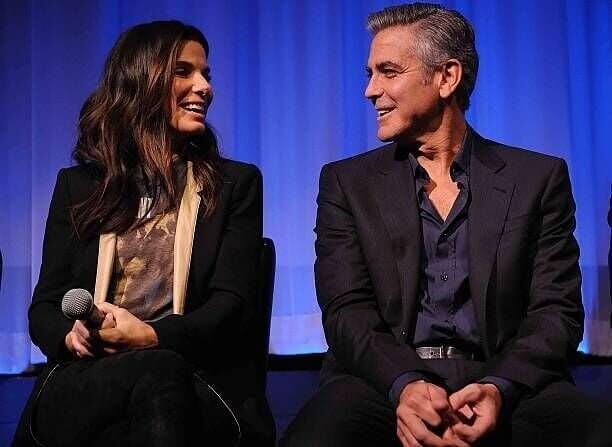 So, he decided to give them out to 14 of his friends! When asked the reason behind this generous gesture, he replied, "I thought, you know, without them I don't have any of this...And we're all really close, and I just thought, basically, if I get hit by a bus, they're all in the will. So why the f**k am I waiting to get hit by a bus?" 
Max the Star
While most stars have dogs or cats as pets, George Clooney was the owner of an adorable pot-bellied pig named Max the Star for 18 whole years. Clooney received Max as a gift from his then-girlfriend Kelly Preston, and the two instantly bonded. George and Max were the best of friends, often deemed "inseparable."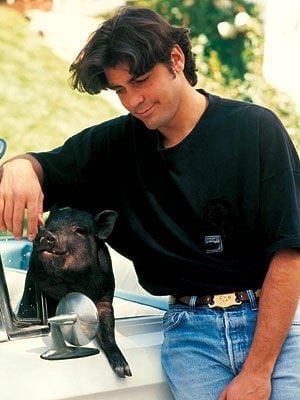 Max appeared in a number of interviews alongside Clooney, shared his bed at night, and even got the chance to fly in John Travolta's private jet. That's one lucky pig!
E/R and ER
In 1984, George Clooney landed his first major role as an actor in the medical sitcom based in Chicago, E/R. However, it would take Clooney another ten years to truly make it in the world of Hollywood. Starring in 1994's TV series ER, which was also based in Chicago, is considered George Clooney's real big break.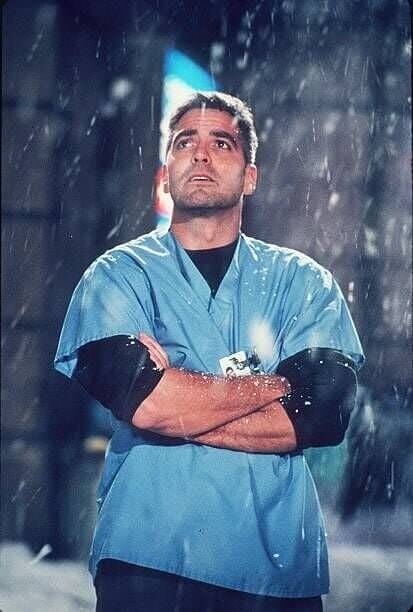 Mary McDonnell, Clooney's co-star from the original E/R show, also ended up starring alongside him on the 1994 series. Since then, Clooney has been nominated for several awards for various performances, thanks to his acting skills.
Cigarettes on Cigarettes
During George Clooney's college years, he made extra cash by working in tobacco fields. In his late 20's, he took up smoking the occasional cigarette. However, he quit cold-turkey after one of his beloved uncles passed away from lung cancer. His great aunt also died from lung cancer which was brought on by excessive smoking.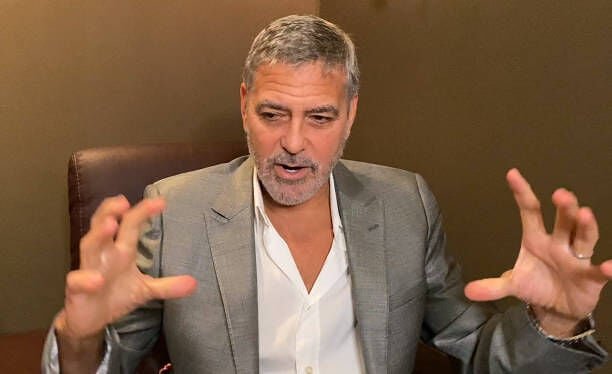 Today, cigarettes disgust Clooney and he regrets every smoking. In fact, he even convinced his wife Amal to quit smoking for him because he couldn't stand the smell.
Batter up George
Today, cigarettes disgust Clooney and he regrets every smoking. In fact, he even convinced his wife Amal to quit smoking for him because he couldn't stand the smell.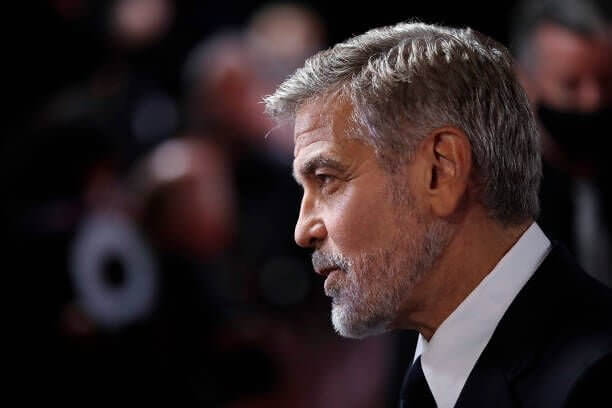 Clooney may not have succeeded and may not have become famous as a baseball player, but it's safe to say his life turned out pretty great for him at the end of the day.
Nina and Nick
George Clooney's parents, Nina Bruce and Nick Clooney, have quite the love story. The two met for the first time when Nina appeared at an Ohio beauty pageant and Nick was working as one of the judges. Nina continued to win a number of beauty pageants throughout her young adult life, while Nick grew up to become a famous AMC host. Needless to say, Clooney comes from strikingly good looks and classical movie knowledge.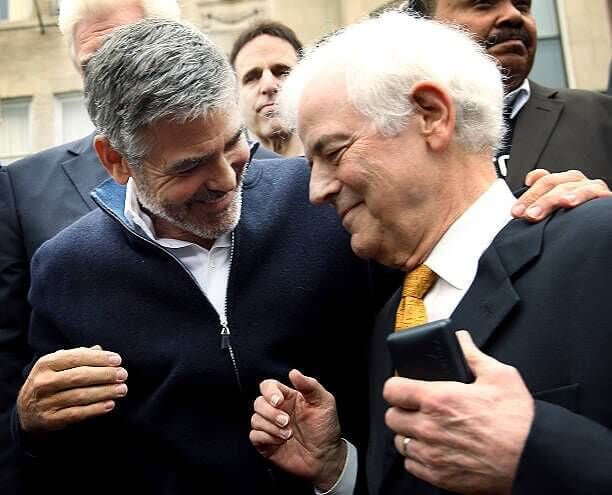 Nina and Nick definitely did something right in raising George as he grew up to become one of Hollywood's biggest stars.
Great to Be a Clooney
If you couldn't tell from hearing about his parents, being related to the Clooney family is truly a blessing. He comes from a family of stars on both his mother's side and his father's side.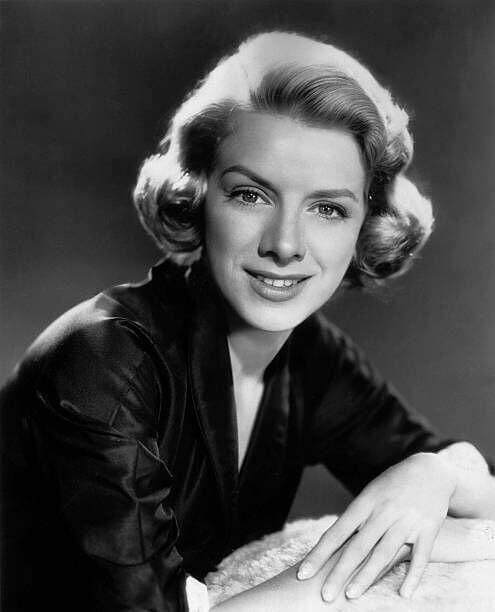 Clooney is famously known as the nephew of singer and actress Rosemary Clooney, as well as Oscar-winning actor Jose Ferrer. He is also cousins with Rosemary and Jose's actor sons, Miguel and Rafael, who gained fame from their roles in Iron Man 3. Additionally, Clooney is the cousin-in-law of Grammy award winner Debby Boone.
Vogue Man
In June of 2000, George Clooney became the second man to ever appear on the cover of Vogue Magazine. The first man to appear on Vogue's cover was another heartbreaker, Richard Gere, who posed for the magazine's November 1992 issue alongside his then-wife Cindy Crawford.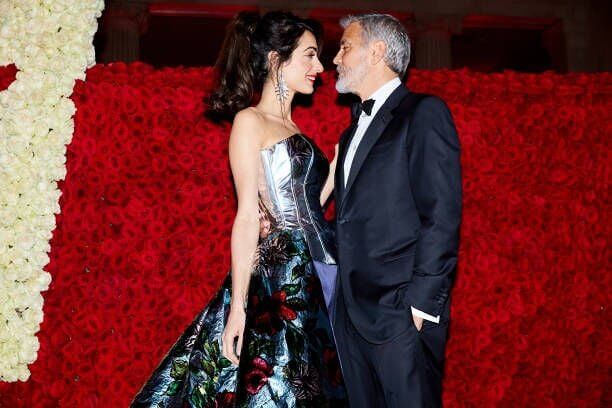 With his arms wrapped around gorgeous model Gisele Bundchen, George Clooney gained tons of fame from the legendary Vogue photoshoot. George also went on to pose for the first-ever cover of Men's Vogue magazine in 2005.
Bell's Palsy
Here's something you probably didn't know about George Clooney: his famous, sultry half-smile is actually the result of a medical condition that he had during his teenage years. While Clooney was in middle school, he suffered from Bell's palsy, which is a condition that paralyzes part of the face. The issue was almost completely resolved within a year, but it left a huge mark on his life.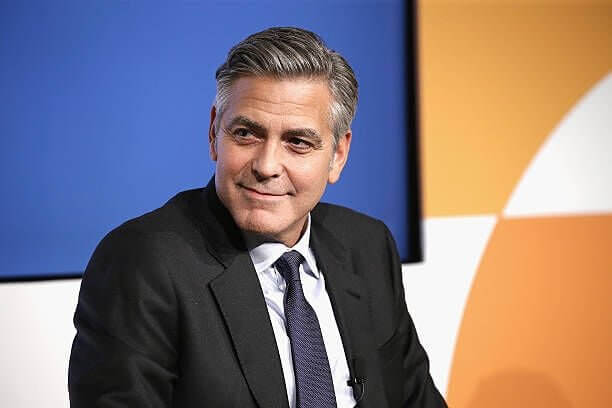 "I was mocked and taunted, but the experience made me stronger," Clooney recalls of his time with Bell's palsy.
The Clooney's Live The Dolce Vita In Italy
The Clooney clan, including the twins, Alexander and Ella, have made quite an impression in Italy. The Clooneys own a stunning villa on Lake Como, which has become their home away from Hollywood. They've been known to spend a significant amount of time there, embracing the Italian lifestyle. It's even become a hotspot for celebrities like Madonna, Brad Pitt, and Angelina Jolie. In fact, you can catch glimpses of it from the water if you take a boat tour on Lake Como!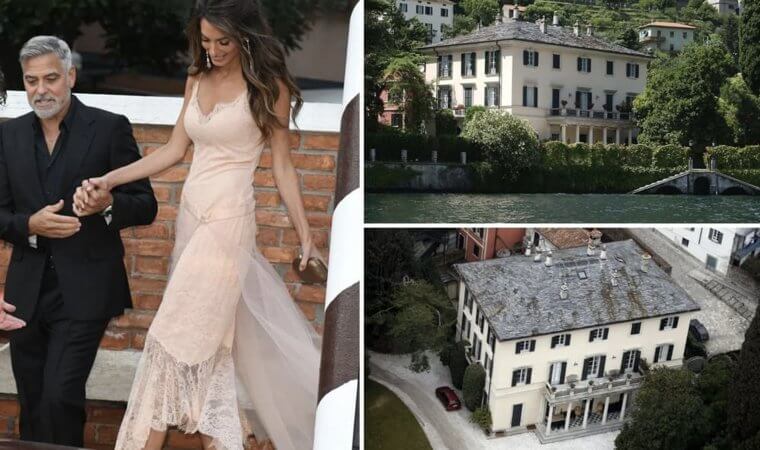 At just three years of age, George Clooney's twins were already fluent in Italian, a language George and his wife, Amal, couldn't quite master. In a lighthearted moment, he revealed that when he asks them to tidy their room, they cheekily respond with "Eh, papa stronzo." It's just a testament to how the Clooney family has fully embraced the Italian culture and language during their enchanting sojourn.
First One on Rosie's Show
On June 10, 1996, The Rosie O'Donnell Show debuted on NBC. Over the years, O'Donnell has had a number of notable guests on her talk show, including Sarah Jessica Parker, Morgan Freeman, and Jon Bon Jovi.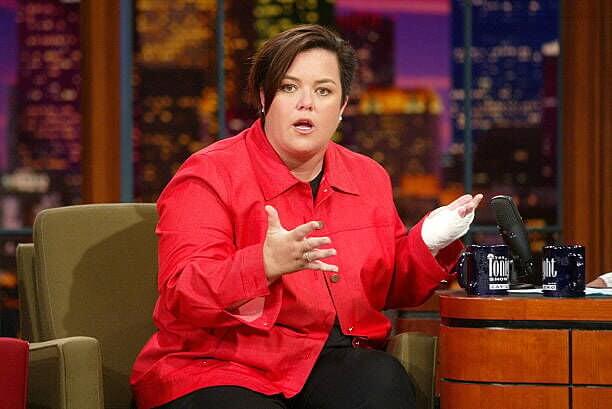 It doesn't come as a big surprise that George Clooney was one of Rosie O'Donnell's talk show guests, but you may not have known that he was actually the very first guest to appear on the talk show. O'Donnell received incredibly high ratings for her first episode, partially thanks to Mr. Clooney!
Where Art Thou?
In the early 2000s, George Clooney committed to a role in O Brother, Where Art Thou? before he even got a chance to read the script. He was so desperate to work with the legendary Coen brothers that he even accepted a significantly lower salary than usual.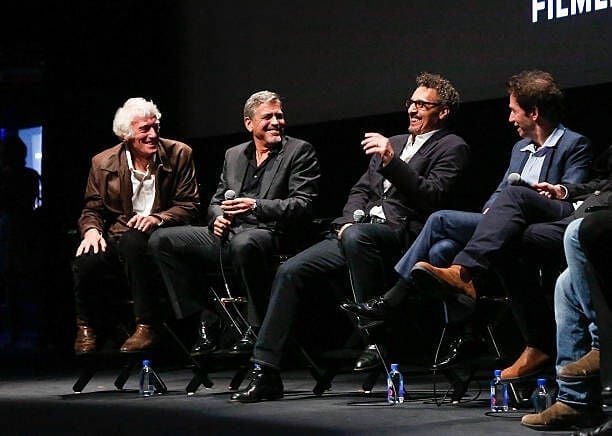 "Listen I was an actor coming off of E.R. so the idea that the Coen brothers said, 'Do you want to do a movie?"' And I was like, yeah, I'll do a movie with the Coen brothers, are you kidding? They do great films. I just couldn't believe my luck," Clooney recalled.
Can't Confirm or Deny That Rumor
Throughout his career, George Clooney's sexual orientation has long been a subject of debate in the media. Despite his publicized relationships with multiple women, some claim that Clooney is gay. Many women would surely be heartbroken if this were to be true!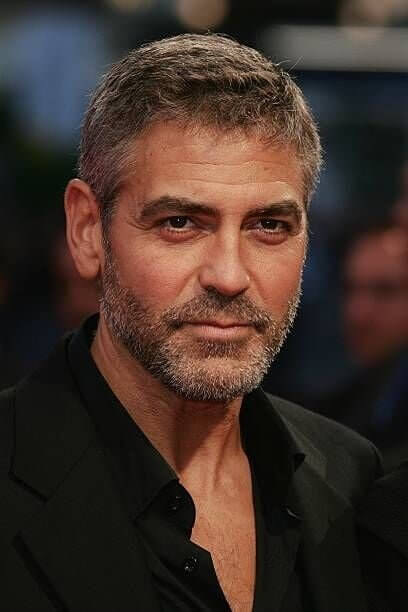 When he was asked about it in an interview, he refused to deny the rumors. "That would be unfair and unkind to my good friends in the gay community. I'm not going to let anyone make it seem like being gay is a bad thing."
George as Batman
In 1997, George Clooney became the sixth actor in history to play the Caped Crusader in Joel Schumacher's Batman and Robin.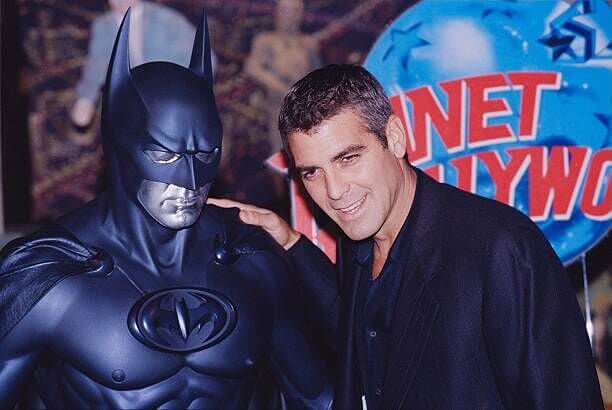 Although playing Bruce Wayne is usually a game-changer for most actors, Clooney regrets ever taking part in the film. In fact, even decades later, George "always apologizes for Batman and Robin." He believes that the film almost wrecked the entire Batman franchise. "I thought at the time that this was going to be a very good career move. Um, it wasn't," he revealed in a recent interview.
J. D.
George Clooney has landed some pretty major roles throughout his career as an actor. However, there was just one role that he didn't seem to get no matter how badly he wanted it. Before Brad Pitt was cast as J.D. in Thelma and Louise, Clooney auditioned five times for the role.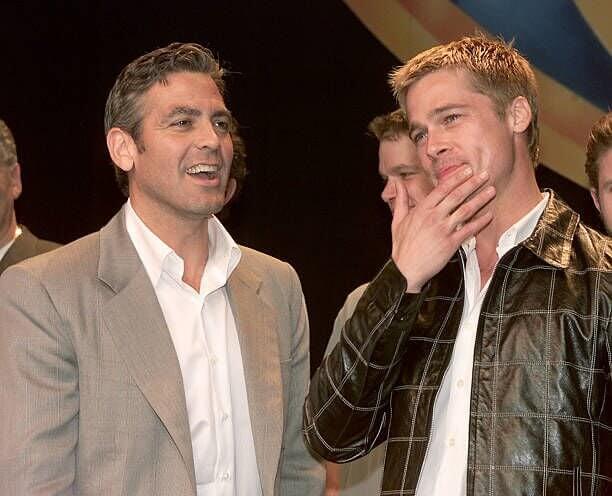 This ended up becoming a sore subject for Mr. Clooney. In fact, he couldn't bring himself to watch the film for years, joking in a 2011 interview that he was "still upset."
They're My Buddies
If you couldn't already tell by Max the Star, George Clooney is a total animal lover. The potbellied pig wasn't his only pet, though. Clooney also owned two adorable bulldogs named Bud and Lou after the famous comedy duo Abbott and Costello. Unfortunately, both dogs have since passed away, one from a deadly rattlesnake bite.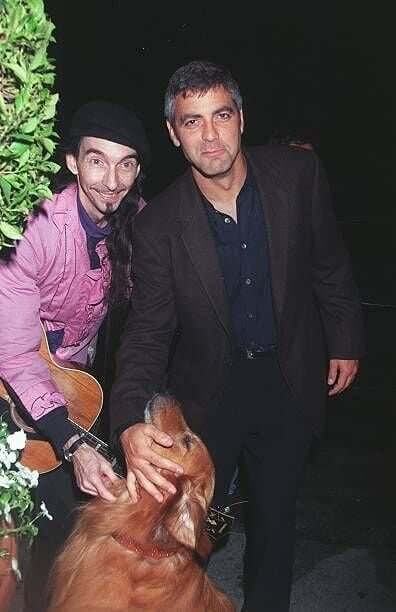 Clooney still has a picture of the dogs as his phone wallpaper because according to the actor -  "they're my buddies" - and what great buddies they make!
You'll Look Wrong
Aging gracefully is a must for Mr. Clooney. Even in his late fifties, Clooney still manages to woo women. Fortunately for us, he has a few tips on how to age with style.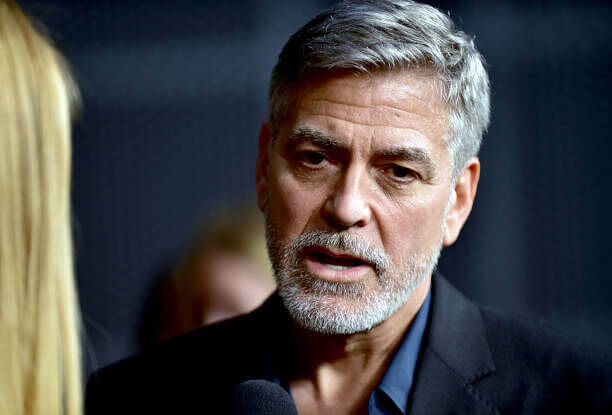 "You don't want to try to look younger because you'll look wrong," said Clooney in a famous interview with Playboy Magazine. "You dye your hair, you look wrong. You wear a bad toupee, you look wrong. You wear makeup to hide things, you get your eyes done, you look wrong."
Beef Between Bros
George Clooney is known to be a polite, kind man with a friendly attitude. However, you don't want to get on his bad side. One of the most famous on-set feuds was the one shared between George Clooney and the Three Kings director David O. Russell. The pair had tension building up for months, and it finally reached a boiling point that ended up in a violent fistfight.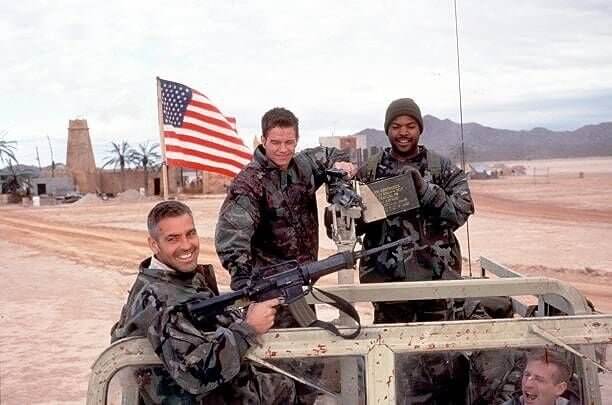 According to Russell, "I wouldn't make another George Clooney movie if they paid me $20 million."
Snooping on Clooney
In September of 2007, George Clooney and his then-girlfriend Sarah Larson were injured in a motorcycle accident in New Jersey. Larson suffered a broken foot while Clooney had a broken rib. They both had helmets and the couple eventually recovered from the accident.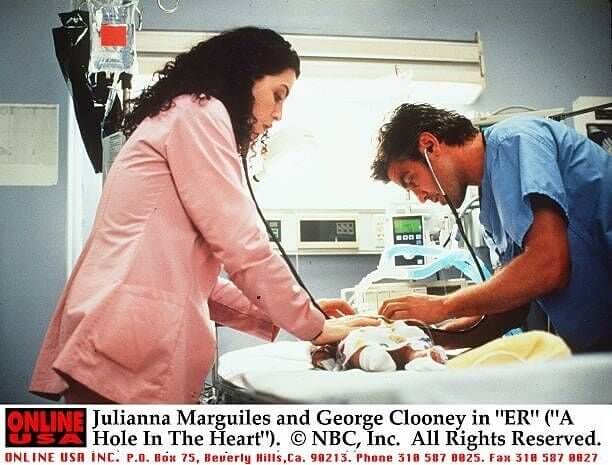 One month after the incident, 25 staff members at the hospital he was treated at were suspended without pay. That's because their boss busted them for viewing the actor's private medical records without permission, which is in violation of federal law.
South Park Lover
Just like many celebrities, George Clooney has been mocked a few times by the South Park creators in a number of episodes and movies. Despite being spoofed by them multiple times, Clooney admitted that he loves the show and even went as far as to say he would have been offended if they didn't make fun of him.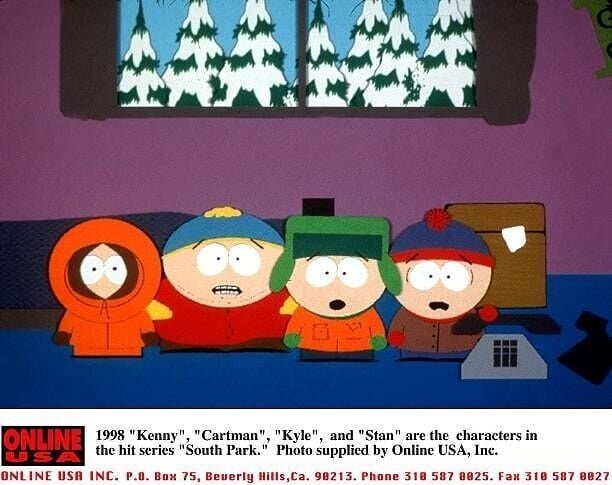 Clooney made a cameo in South Park: Bigger, Longer and Uncut as an ER surgeon and was featured in an episode as the role of "Sparky," a gay dog.
Not a Singer
George happens to be one of Hollywood's talented actors. However, there is one thing that this man just can't do: sing. In fact, he is so terrible that his voice was completely dubbed for the singing scenes in O Brother, Where Art Thou?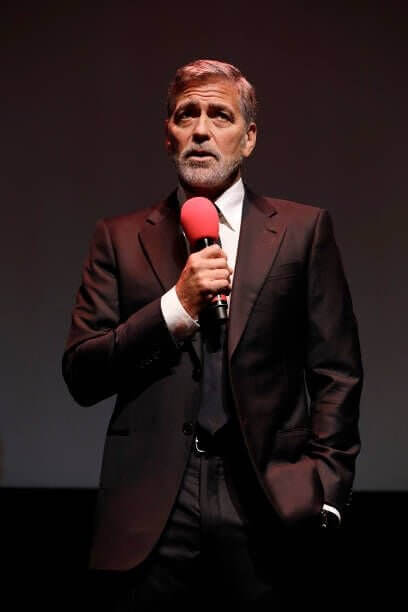 According to Clooney, when he tried singing one of the songs for the film, "no one would look me in the eye." He continued, "then they played it back and it was pretty bad. It was so bad that I made them destroy it."
Tummy Issues for George
As hard as it is to believe, the dreamy George Clooney is not perfect. He actually suffers from stomach issues that have brought him a lot of pain over the years.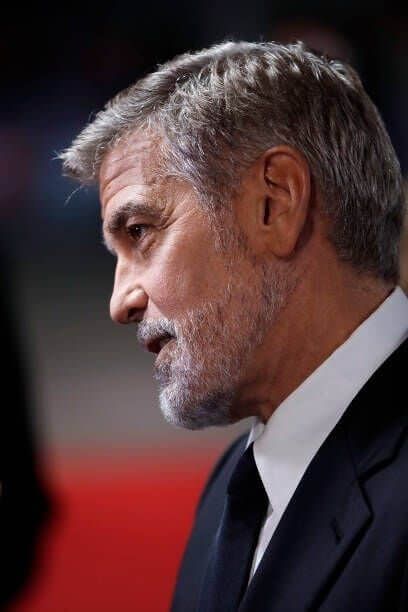 To this day, Clooney continues to take daily medication to manage pain coming from bleeding stomach ulcers. The ulcers may be painful, but they are treatable with proper monitoring. Fortunately, George isn't in any immediate danger as long as he takes care of himself and continues to take his medications.
George Clooney and His Odd Jobs
From 1979 to 1981, Clooney studied history and political science at the University of Northern Kentucky - staying close to home. He also spent some time at the University of Cincinnati.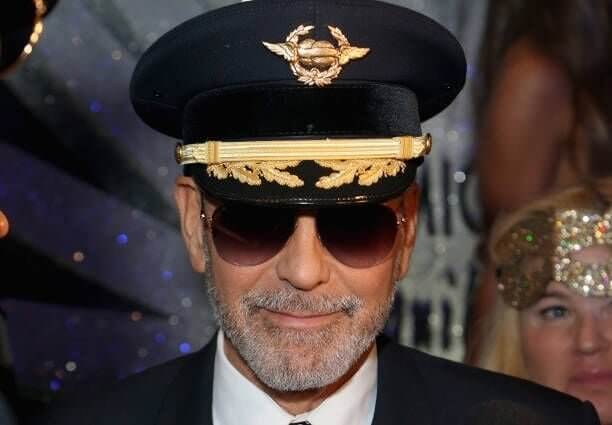 Despite attending two different colleges, Clooney never actually graduated and earned a degree. He dropped out when he was in his early twenties and spent his time working a few odd jobs. To earn money, he sold women's shoes, insurance door-to-door, stocked shelves, worked in construction, and cut tobacco.
Clooney to the UN
Although Mr. Clooney never actually finished his degree in political science, he tends to involve himself in global political issues as an actor and activist. He took the violence in Darfur, Sudan very seriously. Clooney spent months gaining awareness and raising money for the issue. He even addressed the United Nations Security Council in September of 2006, urging it to take action over Darfur.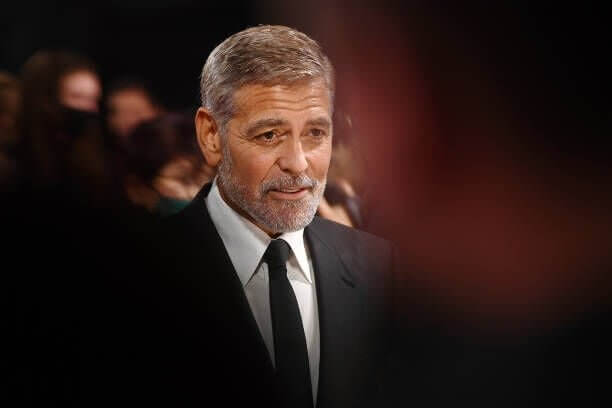 The then-45-year-old actor warned, "After Sept. 30 you won't need the U.N. You will simply need men with shovels and bleached white linen and headstones."
One Bad Audition
When casting for 1992's Reservoir Dogs began, Quentin Tarantino had initially asked for George Clooney to play the role of Mr. Blonde. Tarantino was impressed after he saw him show off his incredible acting skills as a drug-dealing surfer in the 1989 film Red Surf. However, the role was ultimately given to Michael Madsen instead.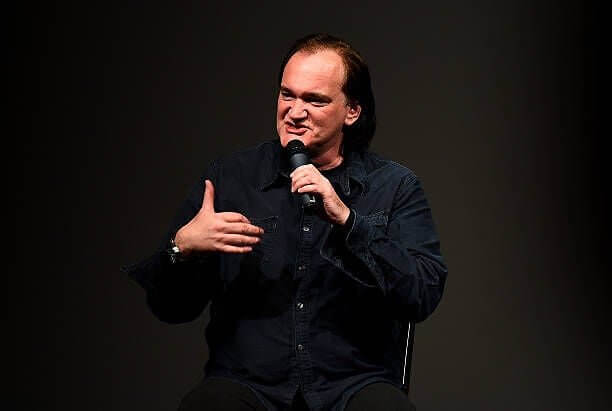 Clooney blames himself for not getting the legendary role. He admitted that he blew it, saying that "I didn't get it because I gave a bad audition."
A Very Rich Man
As of January 2020, George Clooney's net worth stands at a whopping $500 million. That's right, the Ides of March actor has half of a billion dollars to his name. Clooney is known as one of the most sought after A-list actors in all of Hollywood and is actually one of the richest actors on the planet. In 2018, he was paid more per movie than any other actor in the world.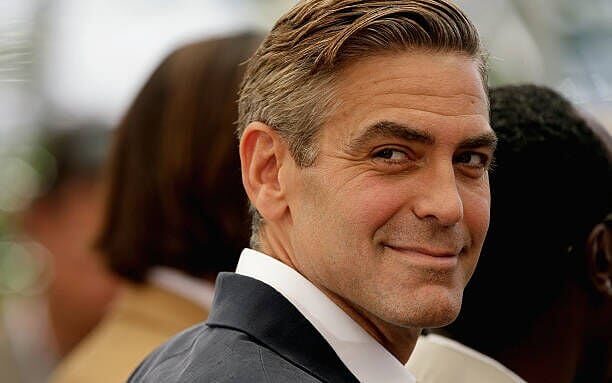 Clooney's legendary role as Danny Ocean in 2001's Ocean's Eleven earned him an incredible $20 million.
Young Church Boy
Before George Clooney became a big-time actor, he was just a young boy who attended church every Sunday. Clooney was raised as a Catholic by his parents. According to an interview with Larry King, a large part of Clooney's childhood was spent being an altar boy at his local church. I used to go to confession every week," he revealed. "I grew up with a great sense of structure and respect."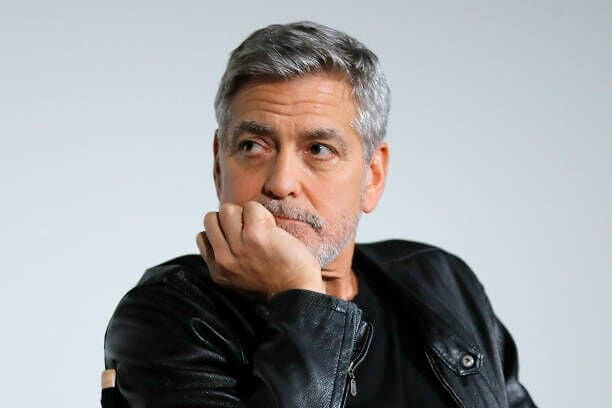 Today, Clooney is swayed from religion quite a bit. He has since proclaimed himself as agnostic, slightly bordering on atheism.
A Man Who Has It All
George Clooney is a lot more than just a pretty face and a talented actor. He also happens to be extremely bright. Despite dropping out of college, Clooney is known to be highly intelligent. In fact, he famously made it to Entertainment Weekly's hot list of the 50 Smartest People in Hollywood. He shares the title with fellow celebrity geniuses such as Meryl Streep, Judd Apatow, and Will Smith.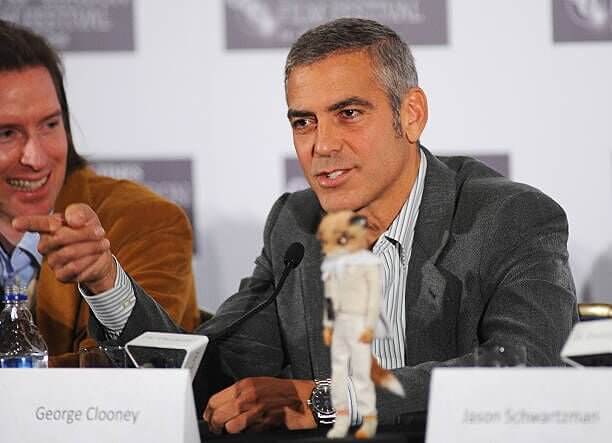 Clooney is an amazing combination of both beauty and brains! It's always great to be recognized for your intellect as well.
Growing up With Rosemary Clooney
Rosemary Clooney was the older sister of George Clooney's father, making her George's aunt. The two Clooney's spent some very close times together before Rosemary's death in June of 2002. During George's very first days in Hollywood, Rosemary helped show him around the big city and he even stayed at her house for a few months.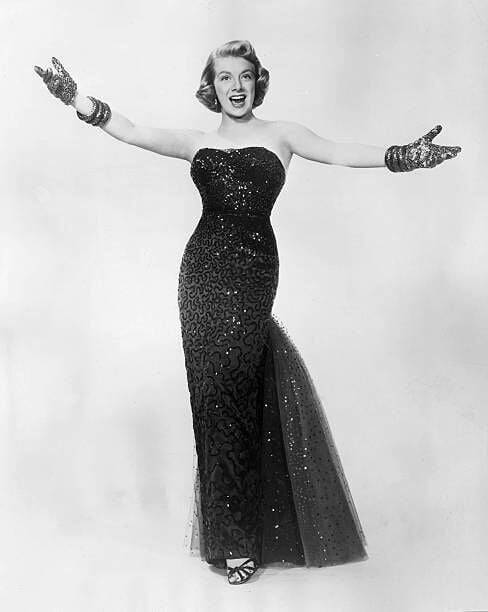 Rosemary was a famous singer and actress of her time, proving that Clooney comes from a family full of incredible talent. He hasn't disappointed either.
Typical Struggling Actor in LA
Today, George Clooney is one of the wealthiest celebrities in Hollywood. But things weren't always fancy cars and mansions for Mr. Clooney. In fact, when he was in his twenties, he lived like any other struggling actor in Los Angeles.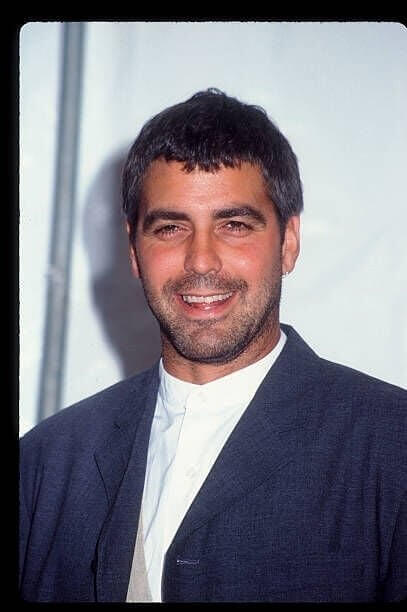 He rode a bicycle in the blazing California sun to get to auditions and lived in a close friend's closet because he couldn't afford his own place. Clooney spent an entire year living in the tiny closet! Perhaps this gave rise to rumors about his sexuality!
Major Injuries
During his shoot for Syriana, George Clooney suffered some life-threatening injuries that almost put a huge damper on his career - and his life!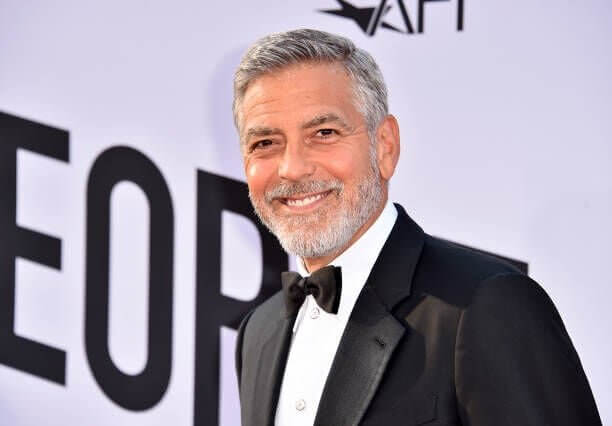 Clooney sustained major damage to his spinal membrane, which caused spinal fluid to leak into his brain. He also suffered a head injury that basically put a crack through his skull. Over a course of months, Clooney had to be treated for massive headaches and terrible back pain. Fortunately, he has since recovered and went on to appear in some amazing movies.