George Clooney has made a name for himself not only as a Hollywood heartthrob, but also as the ultimate ladies' man. Clooney has a long history of dating many gorgeous women who have fallen victim to his charm. After the divorce of his first wife, Clooney swore off marriage and labeled himself a bachelor for life, but as they say, never say never. Today he is happily married to his wife, Amal Clooney, and has two children.
"The Bachelor" Is Now Happily Married With Children
After many years of dating a long line of really beautiful and talented women, George Clooney married the Lebanese Amal Alamuddin in 2014. "I was like, I'm never getting married. I'm not gonna have kids'', but as the famous saying goes, "never say never." The Clooneys are still happily married today and together they have twins. "I'm gonna work, I've got great friends, my life is full, I'm doing well.' And I didn't know how un-full it was until I met Amal."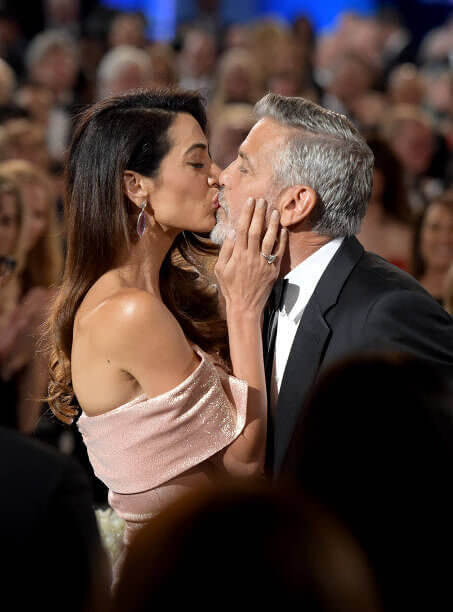 The couple started dating in 2014 and within less than a year, they were walking down the aisle saying their "I do's". Alexander and Ella were conceived in 2017 and will already be turning six soon. Clooney is an Oscar winner while his wife is a human rights lawyer. They might be from two different worlds, but they share the same love and family. 
Together George and Amal Clooney Have Faced Their Demons to Make Their Marriage Work
"It's taken compromise, establishing boundaries, and a lot of patience to keep the relationship on track but they've done just that." Clooney often reminisces on how they met in July 2013. A mutual friend introduced them at a dinner party, and the rest is history. Despite having sworn off marriage after the divorce from his first wife, actress Talia Balsam in 1993, Clooney has now dedicated himself to working through their ups and downs as a married couple.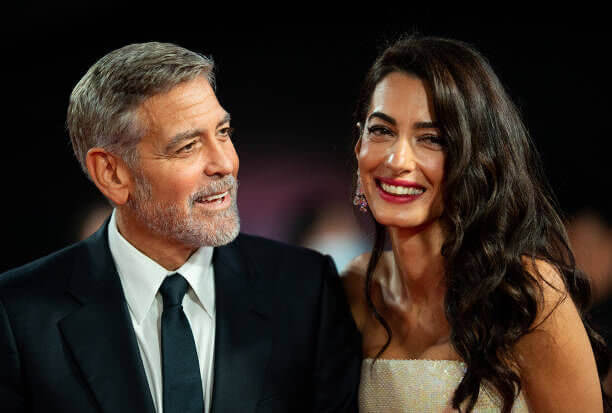 One of the biggest issues Clooney faced regarding his family was with the Daily Mail. In November 2021, Clooney petitioned them through an op-ed letter to stop posting photos of his children. Clooney highlighted that his wife's job entailed "confronting and putting on trial terrorist groups" and that the tabloid was endangering their children's lives.
Stacey Keibler Was George Looney's Last Girlfriend Before Dating Amal Alamuddin
We all know that George Clooney used to be, and in most minds, still is, the ultimate ladies' man before settling down into married life in 2014. So, let's look at the previous women Clooney dated starting with the most recent. Before meeting Amal Alamuddin, Clooney was in a relationship with Stacy Keibler. They dated between 2011 and 2013. Keibler is an American actress, model, dancer, former cheerleader, and retired professional wrestler. She is well known for her many years in WWE World Wrestling Entertainment.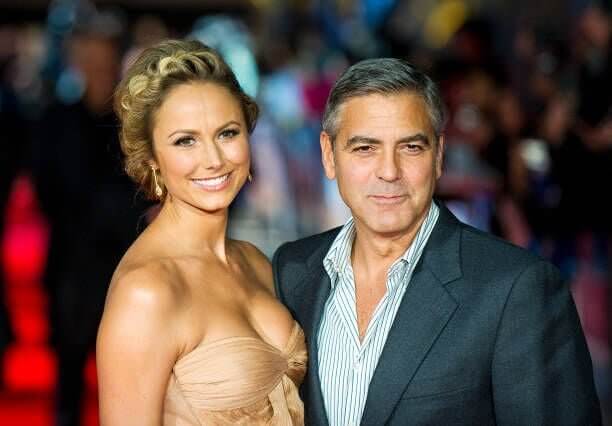 Aside from throwing muscular women across a wrestling ring, she also appeared as a contestant in Season two of Dancing with the Stars. Keibler is no stranger to our TV screens. She managed Test and Scott Steiner before her departure from WWE in 2006. The Hurricane and Rosey nicknamed Keibler "The legs of WWE" because of her most prominent feature: her incredibly long legs. 
Clooney and Keibler Just Wanted Different Things From The Relationship
Judge Bruno Toniolo on Dancing with the Stars even nicknamed her "The Weapon of Mass Seduction" because of her long legs. Keibler also appeared in both Stuff and Maxim magazine and made several TV appearances. She appeared as a bartender on the hit TV series, How I Met Your Mother and on the show Psych on the USA Network. Clooney and Keibler dated between 20122 and 2013, but sources have reported that the Supermarket Superstar host of two years was looking for more than just a boyfriend.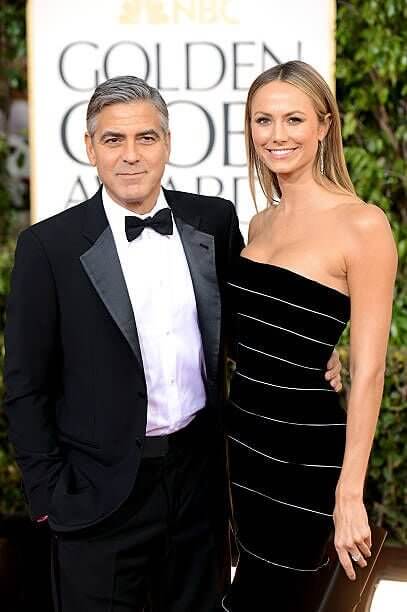 Keibler wanted marriage and "she knew he wasn't looking to get married," a source exclusively told Us magazine after their breakup. Nonetheless, the pair called it quits, and rightfully so. Perhaps it was a mutual understanding that they just wanted different things for the future outcome of their relationship. 

George Clooney Dated Italian Showgirl Elisabetta Canalis Between 2009 and 2011
Before the long-legged wrestler came into Clooney's life, there was Elisabetta Canalis. Clooney and Canalis dated between 2009 and 2011. Well, that was the first time Canalis was spotted with George as she rode away on the back of his motorcycle, which was in June 2009. The couple didn't make anything public until three months later when they made their first joint public appearance. It is said that Clooney broke it off with Canalis in 2011 after only two years of dating.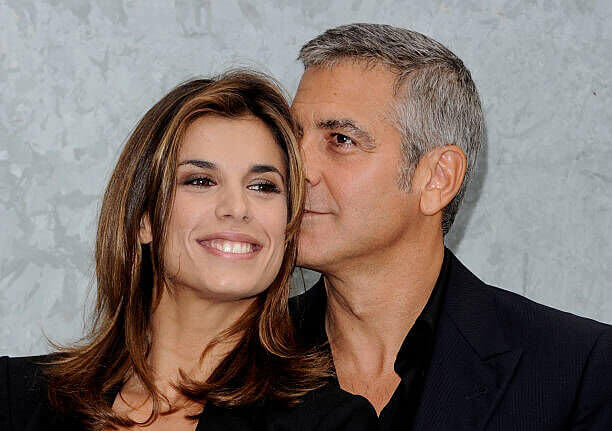 Elisabetta Canalis is an Italian singer, actress, model, television presenter, and showgirl born in Sassari Italy on the 12th of September 1978. She landed a contract as the spokesmodel for Pantene thanks to the help of Clooney. They were forced to work together for a scandalous trial that presented itself five months after their breakup.

"I'm a Doormat in Love" - Elisabetta Canalis
In November 2011, five months after their breakup, Canalis and Clooney ended up in a Milan court as 2 of 200 witnesses accepted in the trial involving the former Prime minister Silvio Berlusconi, who allegedly paid an underage prostitute for sex. Their break up a few months earlier was just as difficult for the couple who made a joint statement in an interview: "We are not together anymore. It's very difficult and very personal and we hope everyone can respect our privacy."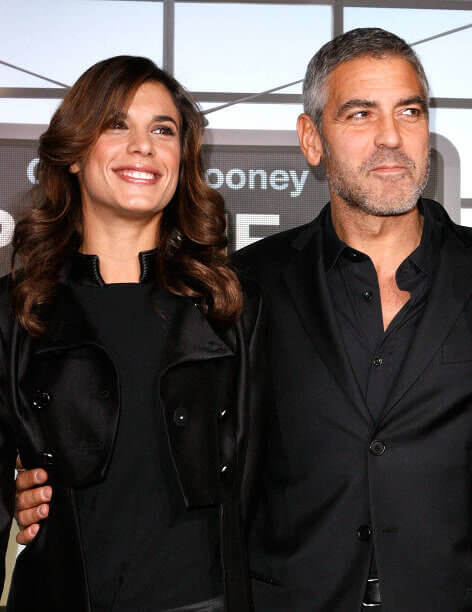 Canalis opened up much later about their reason for splitting. Canalis wanted more commitment from Clooney. She wanted to get married but Clooney was against the idea. Their fights became constant and it was always about this same topic that ultimately led to their breakup. Canalis referred to herself as a doormat in love.

From 2000 to 2005 Clooney Had an On-Again-Off-Again Relationship Followed by a Very Brief One Year Long Fling
Between 2007 and 2008 there was a brief period when George Clooney dated Sarah Larson. Larson was born in Kent, Washington USA. Their relationship wasn't very significant and Clooney doesn't have much to say about it. Their one major joint appearance was when Larson was Clooney's date to the 2008 Academy Awards before they broke it off just a few months later. The two met when model Sarah Larson was working as a cocktail waitress in 2007.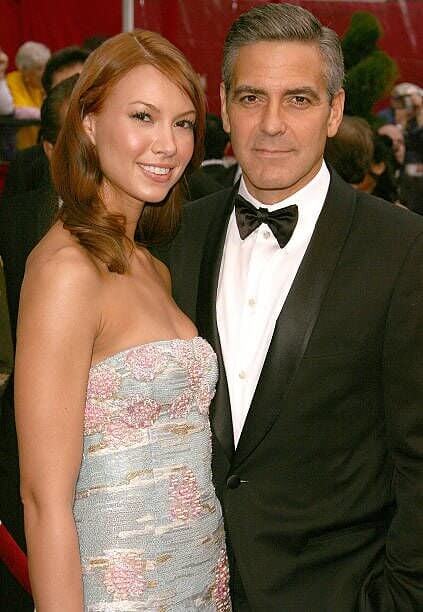 Before Larson, Clooney had an on-again-off-again fiery affair with Lisa Snowdon between 2000 and 2005. According to Snowdon, Clooney's fame and rigorous work schedule were the reason for their break up. The Oscar-winning actor dated the British model, Snowdon on and off for five years before finally and officially ending it in June 2005. 

Clooney's On-Again-Off-Again Fiery Affair With "Croatian Sensation" Monika Jakisic
In the same year as meeting Sarah Larson, Clooney was spotted sharing an intimate vacation with a certain "mystery woman". It was later revealed that the mystery woman was none other than the Croatian model, Monika Jakisic. Jakisic was born in Osijek, Croatia, and describes herself on her Twitter account as a "spiritual student, a daughter from a war-torn country of Croatia, humanitarian, wild sense of humor, and a model in my past life!"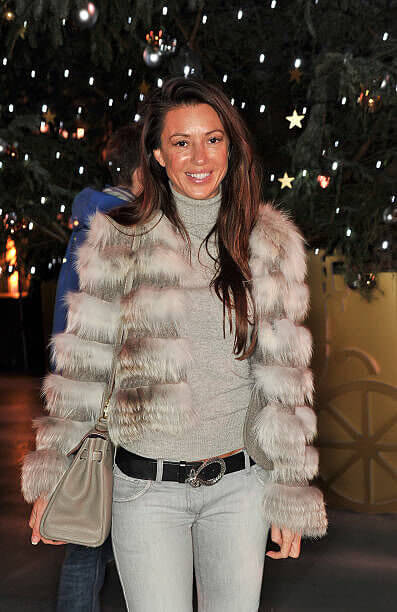 The two are rumored to have had an on-again-off-again relationship dating back to 2003. In 2007 the pair were spotted on Clooney's yacht in St. Tropez. More rumors surfaced about their on-again-off-again affair in 2013 after Clooney's break-up with WWE wrestler, and television personality, Stacey Keibler, after a source revealed it to Us Weekly. 

George Clooney and His Short-Lived Relationship With British Journalist, Mariella Fostrup in 2002
Though they were never seen together, some sources exposed their lived, and rather an insignificant relationship in comparison with his supermodel girlfriends. If there is one thing we can say, it's that Clooney certainly prefers women who do not share in the same profession as him. When you look at the man's track record, very seldomly you will find that his significant other is a famous actress.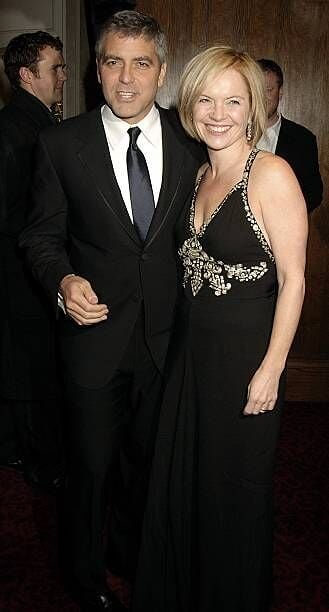 From cocktail waitresses and wrestlers to Mariella Frostrup, who in this case, is a Norwegian-Scottish journalist and presenter well-known in the realms of British television and radio. She is particularly known for her art programs. Mariella Frostrup was born in Oslo, Norway on the 12th of November, 1962. Since then she has made a good name for herself in British journalism.  

Frostrup and Clooney Remain So Close That Her Children Even Refer to Him as "Uncle George"
Despite both being married they remain close friends but in 2017, their friendship was jeopardized by her own husband, Jason McCue. Apparently, McCue referred to Clooney's wife, Amal, as "a darker repression" of some of the "humanitarian" work being done by both parties. McCue's private advisory firm was following in Lord Mandelson's greasy footsteps. They provided PR services for the Maldives' corrupt president Abdulla Yameen, whose regime was famous for having committed a string of human rights violations.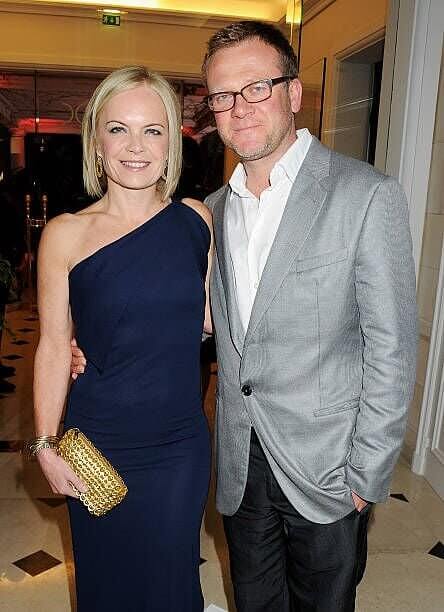 A spokesman for the opposing team stated that: "We are horrified that Mr. McCue, who calls himself a human rights lawyer, thinks it appropriate to earn money working as their spin doctor." McCue defended himself by stating that his firm's engagements with a range of government and corporate clients are 'confidential'. This certainly caused drama as Amal and Jason were on opposite sides of the mess.

2002 Seemed to Have Been Full of Short Flings for George Clooney Who Briefly Dated Jennifer Siebel for Three Months
Jennifer Siebel, now known as Jennifer Siebel Newsom, briefly dated George Clooney back in 2002.  It was one of Clooney's shorter flings and lasted only three months. The pair got together in August 2002 and split up in November that same year. Newsom is an American actress born on the 19th of June 1974 in San Francisco. She is the director, writer, and producer of Miss Representation, which soared at the Sundance Film Festival's documentary competition in 2011.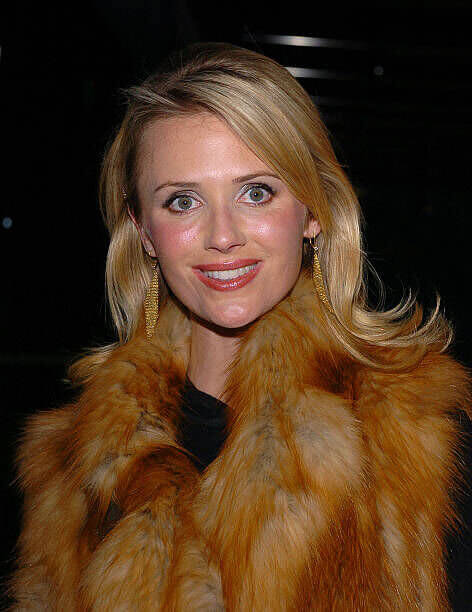 It takes an in-depth look at how the media underrepresents women in positions of power. She has done great work in the field of feminism and in 2015, another piece of her work she directed, wrote, and also produced, The Mask You Live In, premiered at the Sundance Film Festival.

A Short and Powerful 2002 - George Clooney and Jennifer Siebel Newsom
The Mask You Live In examines American society's definition of Masculinity. The in-depth look at these still uncomfortable topics is what makes her a great director and producer. She is currently married to Governor Gavin Newsom of California which ultimately makes her the First Partner of California. She was the first lady of San Francisco between 2008 and 2011 and previously the state's Second Lady between 2011 and 2019. Clooney met Newsom through a mutual friend and after wrapping his film at the time, Intolerable Cruelty, invited Newsom to Las Vegas with him.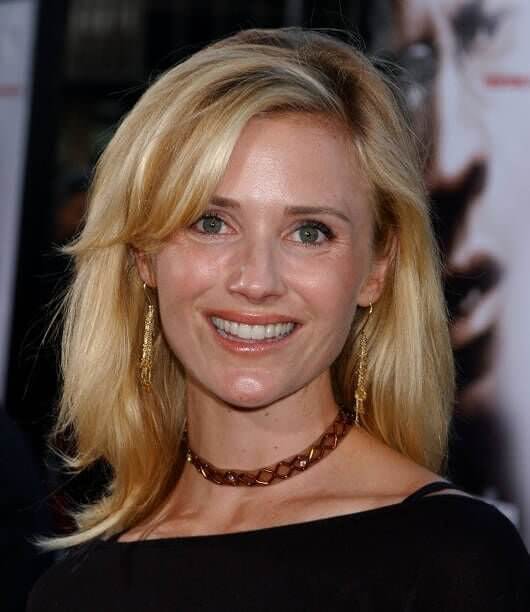 She, of course, accepted the invite and rumors soon started spreading like wildfires across Hollywood of Clooney's new secret squeeze. The two were also seen showing affection towards each other outside of Newsom's Beverly Hills apartment before Clooney rode away on his iconic motorcycle. 

Krista Allen Was Also on George Clooney's List of Jam-Packed Love Affairs in 2002
George Clooney started dating Krista Allen in that same year as all his other 2002 flings which included Jennifer Siebel and Mariella Fostrup. Only this relationship wasn't a few months flying, it lasted for two years. Well, not technically - the two-year relationship was filled with makeup and breakups. Clooney and Allen met on the set of the film Confessions of a Dangerous Mind and immediately started their rollercoaster relationship.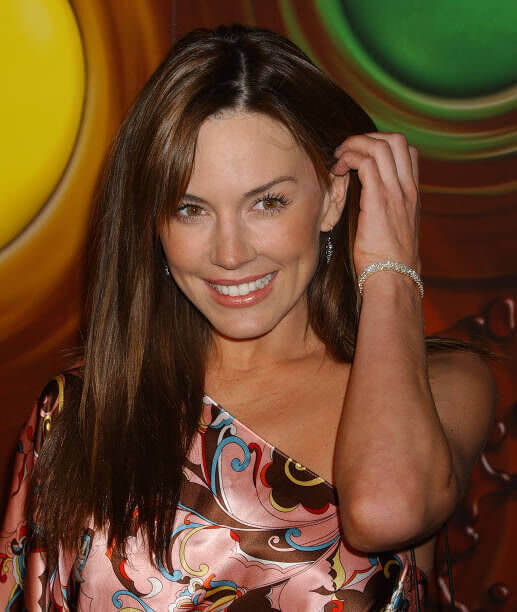 Allen is an American model and actress best known for her leading role as Emmanuelle in the erotic movie series named Emmanuelle in Space. She also featured in Baywatch and Days of Our Lives, some of the most popular television series in history. She later portrayed a character on The CW series Significant Mother, as well as featured alongside Adam Sandler in Anger Management. 

Clooney and Allen's Love Affair Started During an "Off" Period Clooney Happened to Have With Lisa Snowdon
Krista Allen was born on the 5th of April, 1971 in Ventura, USA. She is a woman of many trades as she has excelled in the entertainment world not only as an actress and a model but also as a stand-up comedian gracing stages across America. Clooney and Allen's love affair started during an "off" period Clooney happened to have with Lisa Snowdon.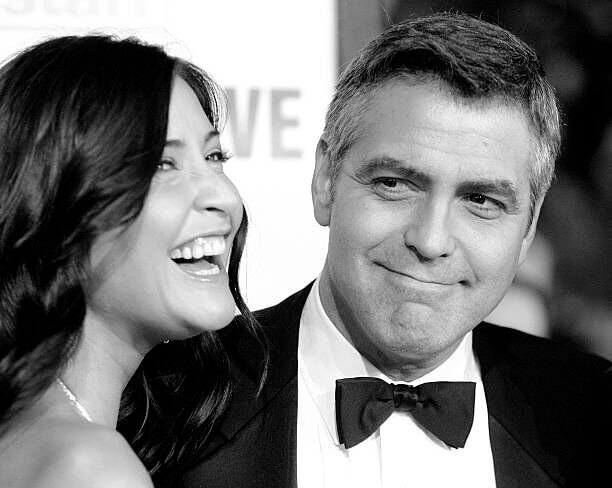 The two called it quits in 2004 but there have been countless rumors about the rekindling of their flame almost right up until Clooney met his soul mate, Amal Clooney. Then again, this is Hollywood and there will always be rumors. The two, however, share a great love and appreciation for one another. They have just found greener pastures for their separate love lives to bloom in.

Actress Brooke Langton and George Clooney Had a Short-Lived Fling at the Start of the New Century - 2000
Brooke Langton was another name on George Clooney's list of beautiful ex-girlfriends. The two were reportedly dating back when the turn of the new century happened. It was the weird and most wonderful time of the year 2000. Brooke Langton and George Clooney met through showbusiness as Langton was also a familiar face on television. She is most famous for playing the role of Samantha Reilly in the successful Fox prime-time soap opera, Melrose Place back in the late 1990s'.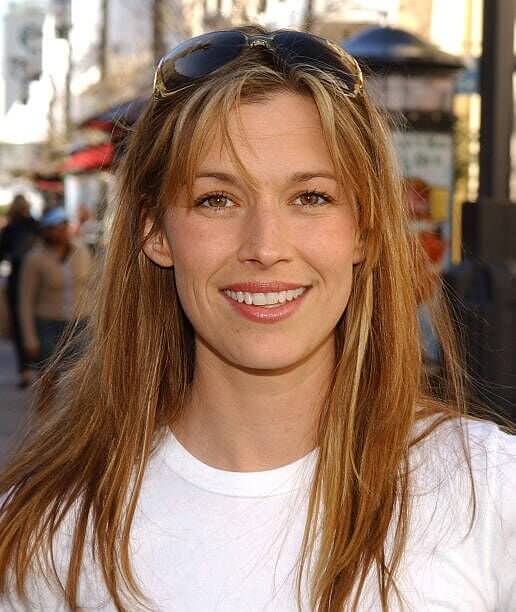 Brooke Langton also played the leading role in The Net, a short-lived USA Network drama series between 1998 and 1999. She also starred in The Replacements in 2000. An American and British sports comedy film directed by Howard Deutch, alongside the likes of Keanu Reeves, Orlando Jones, John Favreau, Rhys Ifans, and Gene Hackman. 

It Was a Very Short-Lived Fling Compared to Clooney's Other Women
Clooney had, at this point, speedily been making a name for himself as the ultimate lady's man, and perhaps, America's most eligible bachelor. The two had chemistry but it was short-lived. Short and sweet, or bitter, depending on how you look at it, perhaps like a man who is really just looking to play the field and who clearly didn't want anything serious. Langton later co-starred as Charlie Crew's attorney Constance Griffiths in the NBC drama called Life.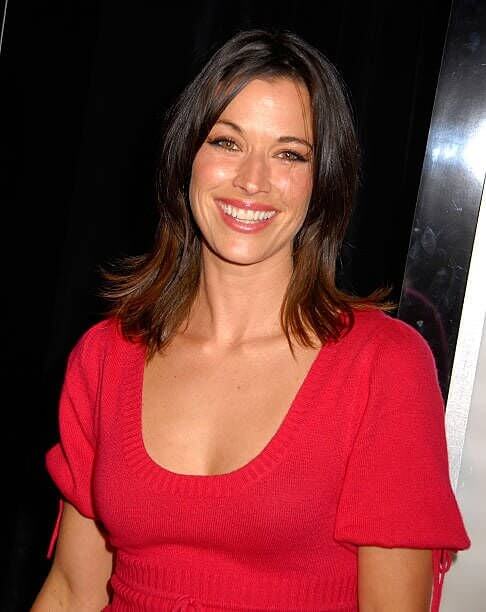 She later kept gracing us with her presence with her on-screen appearances in films such as Supernatural, Bones, and The Closer. By 2015 she took part in the Swedish television show called Allt för Sverige which translated into English, means 'Everything for Sweden'. Turns out, Langton was in fact a relative of the actor, Adolf Jahr. 

Traylor Howard and George Clooney Briefly Dated in 2000
Traylor Elizabeth Howard was born on the 14th of June, 1966. She is most famous for her roles on American television when she starred as Sharon Carter in the television series, Two Guys and a Girl. She later played Natalie Teeger on the USA Network Series called Monk. Howard, now aged 56, was born in Orlando, Florida, and later became another name on George Clooney's long list of spicy flings. Their relationship was also short-lived like so many of Clooney's other ex-girlfriends.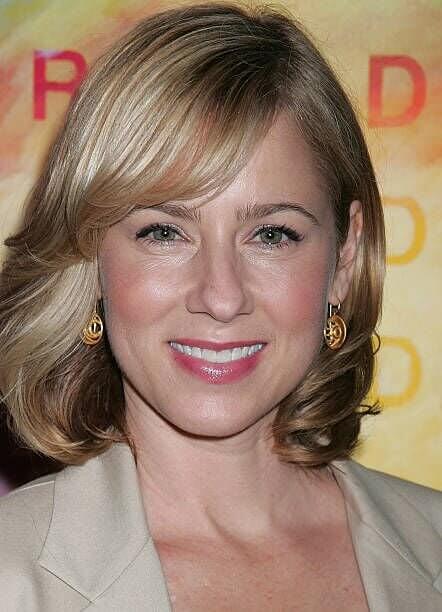 The two met while she was "handling" Ryan Reynolds in Two Guys and a Girl briefly between Taylor's two divorce cases. Like in so many other of George's cases, he didn't want anything serious at the time, while Howard was in it for the long hall.

George Clooney Supposedly Dated Renée Zellweger in 2001 and Again Briefly in 2006
In 2001, following the break-up with Taylor Howard, rumors surfaced of George Clooney's fiery love affair with Hollywood actress, Renée Zellweger. It is also believed that the two A-listers rekindled their love very briefly in 2006. Apparently, Zellweger got together with Clooney after splitting up with one of the planet's most brilliant comedians, Jim Carrey. Though they were only spotted holding hands in public, we're sure there was a lot more going on. 

It was officially George Clooney's first entry into the Hollywood A-list couple list, but there was no further talk of their relationship going to the next level. The two co-starred in Leatherheads but seemed to have denied it in an interview with W. They poked fun at the speculations of them even being a couple, stating jokingly: "We've been married 28 years." 

George Clooney Was Spotted Sharing Intimate Kisses With Lucy Liu in 2006 at a New Year's Eve Party
Just like with Renée Zellweger, Clooney was rumored to have dated Lucy in 2000 and again in 2006. They were supposedly spotted exchanging passionate kisses on New Year's Eve in 2006 but not much else. Their so-called relationship turned out to be nothing more than a short-lived fling really but the paparazzi loved it, as it fueled tabloid sales along with all Clooney's other flings. Lucy Liu was born in Jackson Heights, New York City on the second of December 1968.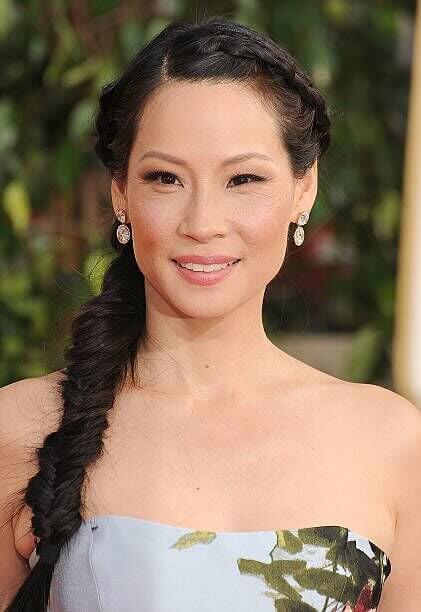 She is well known for her role in Charlie's Angels in 2000 but also caused quite a scene when she and Bill Murray got into a heated argument. According to The Times, Bill Murray who played "Bosley" reportedly told Lucy Liu, "You can't act." This led to Lucy Liu throwing punches and the two having to be physically removed from each other. 

Celine Balitran, a French Waitress, Dated George Clooney From 1996 Until 1999
Celine Balitran had a job as a waitress in France in 1996 when she met George Clooney. They met on the set of the film, The Peacemaker in Paris. Their fiery fling lasted for a whole two and a half years before Clooney called it quits due to his fear of intimacy. Balitran was absolutely smitten with the E.R star and followed him all the way to California when they met. She left everything and joined him very shortly after meeting to pursue their love.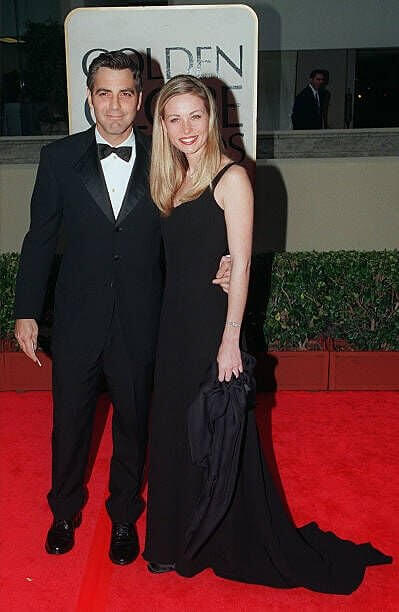 The blonde beauty was born on the 31st of October, 1974 and although there is not much information concerning her life anywhere to be found, she pursued her modeling career and thrived. Balitran also gave acting a shot and appeared in Le Grand Journal which is a French nightly news and talk show television program that aired on Canal+ every weekday.

Celine Balitran Has Since Married and Divorced Producer, Director, and Screenwriter David M. Rosenthal
After her three-year dating spree with actor George Clooney, Balitran married the Indie film director, producer, and screenwriter, David M. Rosenthal. He has directed films such as How It Ends, Janie Jones, The Perfect Guy, Jacob's Ladder, See This Movie, and A Single Shot. How It Ends is an action disaster thriller film written by Brooks McLaren and was released on Netflix on the 13th of July 2018. The two divorced a couple of years after getting married.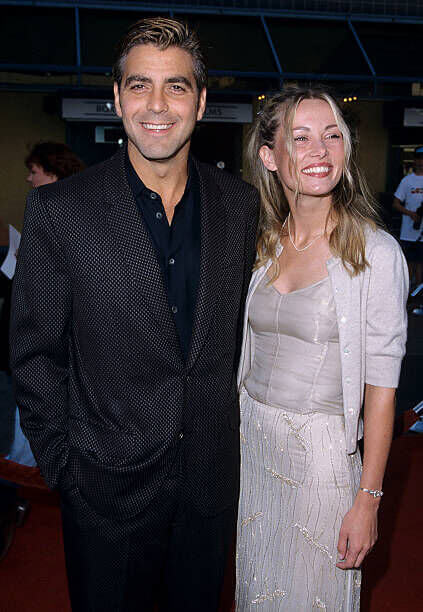 Balitran might have been a waitress at the time of her meeting the famous George Clooney, but it is important to note that she was also a law student who most probably was waitressing to cover some of her study debt. It's so easy for the media to focus on her being a waitress and conveniently leaving out the part where she was a law student.

Another Short Fling, This Time With Swedish Bombshell, Vendela Kirsebom
During an Oscar party in 1996, Clooney met and started dating the Swedish bombshell, Vendela Kirsebom. Kirsebom was born in Stockholm, Sweden, and is one of the first women wrapped around the arm of the handsome star, George Clooney. Kirsebom is a Norwegian-Swedish model, actress, and television host and it was no surprise that the two met as they were moving in the same circles at the time. She was born to a Norwegian mother and a Turkish father.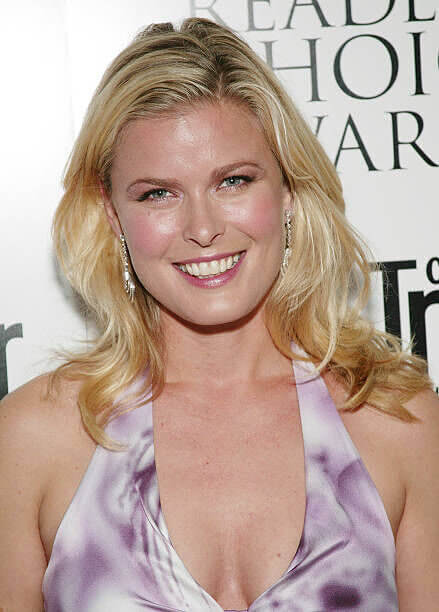 She moved to Italy at the age of 18 to pursue her modeling career with an agency known as Ford Models. After Clooney, she married Norwegian politician Olaf Thommessen, a Roman Catholic of French and Norwegian descent. They were together for 11 years before filing for divorce in 2007. Kirsebom relocated to Oslo with her two daughters after the divorce.

George Clooney Also Dated Actress Kimberly Russell
Russell started her acting career at a rather young age. Russell is best known for her role as Sarah Nevins on the sitcom Head of the Class between 1989 and 1991, and as Bill Cosby's daughter in the 1990 comedy film Ghost Dad. She has since appeared on numerous other television shows such as New York Undercover, The John Larroquette Show, Ellen, ER, Strong Medicine, The Steve Harvey Show, and Family Matters. She also had a role in The Game, Precious, and Hangin' with the Homeboys.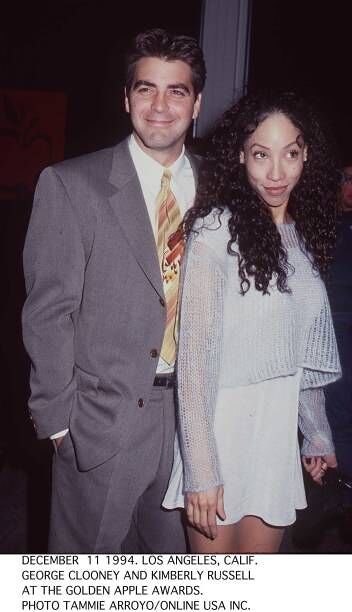 Clooney and Russel dated briefly in the 1990s' for about 10 months during those early years of the 90s' before Clooney moved on to someone else. Russell later got married to Michael Bonewitz, a well-established gaffer/cameraman/best boy/swingman on the Hollywood film sets. They have been married since 2000 and still remain married until this day. 

George Clooney and Kimberly Russell Met on the Set of a Martini Commercial
Goerge started dating Kimberly Russell after his divorce from his first wife, Talia Balsam. The two met on the set of a random martini commercial and immediately hit it off. Having been recently divorced, it is safe to say that George wasn't planning on getting into anything too serious at the time of their meeting and dating.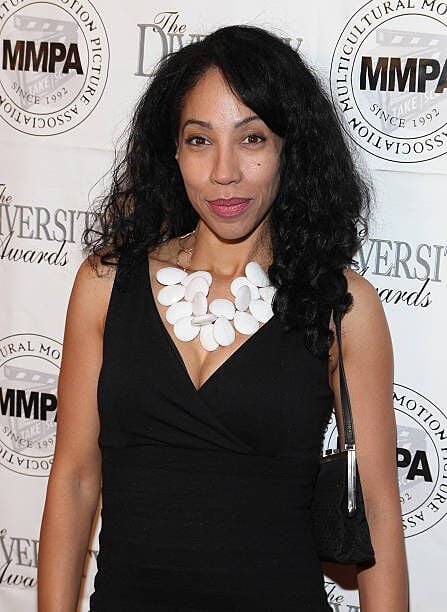 Russell started acting at the age of 14 and spent many years starring in an Off-Broadway theater production opposite Angela Bassett in "Black Girl ''. Russell later graduated from the pristine New York High School of Performing Arts, a public alternative high school established in 1974. It was located at 120 West Street in the borough of Manhattan, New York City. Other famous actors and actresses who attended the New York High School of Performing Arts include Jennifer Aniston, Ving Rhames, Lorraine Toussaint, and Liza Minnelli.

Denise Crosby and George Clooney Were Linked Briefly During the 1990s'
Denise Crosby was born on the 24th of November, 1957, and has established herself as an actress and model. She is best known for her role as Security Chief Tasha Yar for the first season of the legendary film series, Star Trek: The Next Generation. She then went on to star as Yar's daughter, the half-Romulan Commander Sela in the seasons following that. She was also a famous face on the film Trekkies while working on the producing side of it too.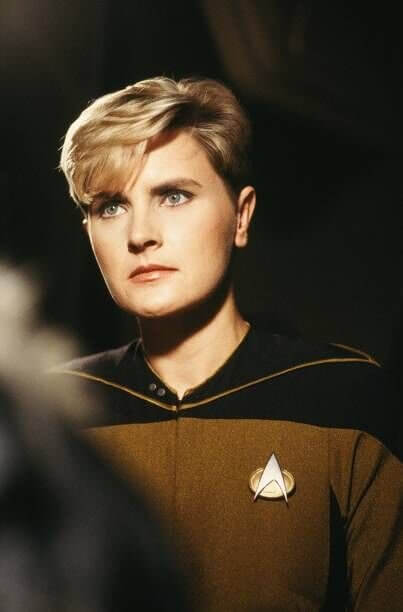 Crosby was born and grew up in Hollywood, Los Angeles, California, right in the center of stardom and Hollywood action. Denise Crosby and George Clooney shared a short and powerful intimate season during the 1990s' but like many of his other so-called flings, nothing much came of it aside from some photos to prove she was once his arm candy.

Denise Crosby Rebelled Against the Family Name by Posing Nude in Playboy
Denise Crosby graduated from Hollywood High School in 1975 and later from Cabrillo College where she dove deep into studying theater. A teacher revealed her family history during a class, referring to it as "the crap which Hollywood is all about". "One of the drama teachers used the story to illustrate to the class that this crap is what Hollywood's all about, using people's names to get somewhere. I was very, very hurt by it. So I just checked out."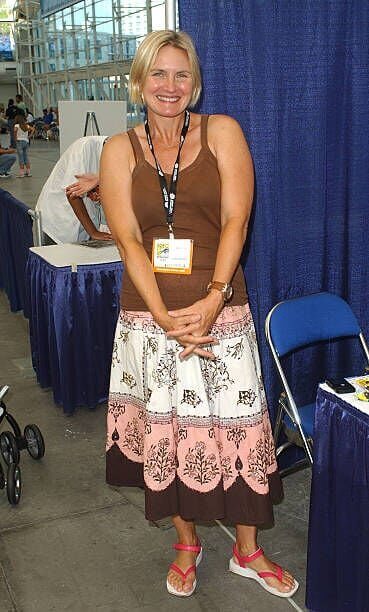 After this incident, Crosby posed nude in Playboy magazine in the 1979 March issue as some form of a rebellious act to show what she thought about the family name. Her whole career was later set in stone and inspired by her grandfather Bing Crosby and her father Dennis Crosby's first high-profile acting role was on Days of Our Lives and then on three episodes of Lois & Clark: The New Adventures of Superman. 
George Clooney and Kelly Preston Moved in Together in 1988
Kelly Preston and George Clooney shared an intimate relationship which led to the two of them moving in together. It was still the very beginning of their acting days and they were both still struggling actors. Clooney moved in with Preston in 1988. He also commented at one point about their relationship, stating: "the most important thing in my life is my relationship with Kelly."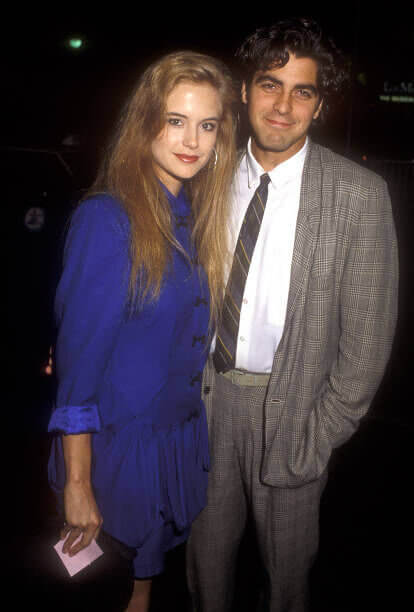 The two still had love and respect for each other despite breaking up all those many years ago, right until 2020. Preston passed away in 2020 after battling breast cancer for two years. It was a brutal fight that, in the end, took her life. She was a professional actress and model who appeared in over 60 television films and productions. Those included Jerry Maguire alongside Tom Cruise, For Love of the Game, and Twins. 

Kelly Preston Lost the Part of Emmeline in the Blue Lagoon to Brooke Shields in 1980
Preston was born in Honolulu, Hawaii to her mother Linda who was the administrator of the local mental health center. Her father worked for an agricultural firm until Preston was three. Her parents split and her stepfather, Peter Palzis adopted her. He was a personnel director whose surname Preston used at the beginning of her acting career. Preston studied theater and drama at the University of Southern California.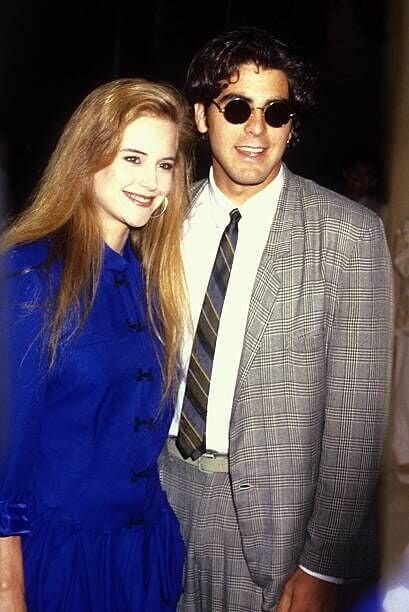 Preston had an interesting upbringing when you look at all the different countries she lived in growing up. Some of those include Iraq and Australia. She was discovered in Australia at 16 by a fashion photographer who helped Preston land her first feature in a commercial. Preston lost her part to a younger Brooke Shields in The Blue Lagoon in 1980. It was then that she changed her last name to Preston.

Talia Balsam Will Always Be Remembered as the First Woman George Clooney Ever Married
Not just that, but also the "last" for a very, very long time, before having met his, what he referred to as his "soul mate". Talia Balsam and George Clooney were together from 1989 until 1993. They got married very soon after meeting in December 1989, but their relationship only lasted another three and a half years before it ended in shambles. They got divorced in September 1993 after a major fallout.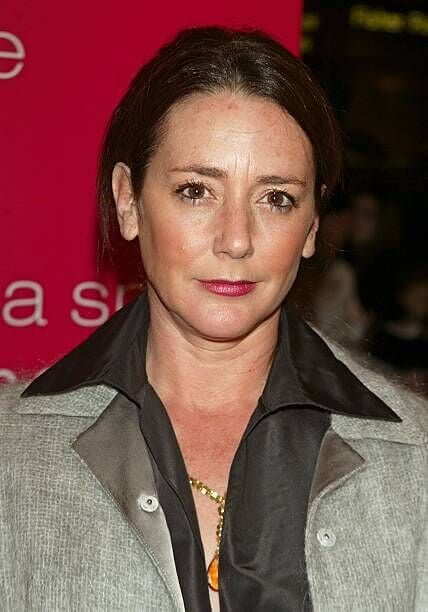 George opened up about their marriage to Vanity Fair, where he had the following to say: "I probably — definitely — wasn't someone who should have been married at that point. I just don't feel like I gave Talia a fair shot." They were both still very young at the time when you look at everything they, especially Goerge, has done, the women he has dated, and the things he has achieved since then. 

Go, George!
Her marriage to Clooney took place in Vegas in 1989 before their divorce was finalized only three years later. Clooney opened up to Vanity Fair in December 1996 stating: "I was responsible for the failure of that marriage". Balsam is the daughter of Martin Balsam and actress Joyce Van Patten so she grew up in the acting realms of cameras and making films. She is known for her acting on both television and film.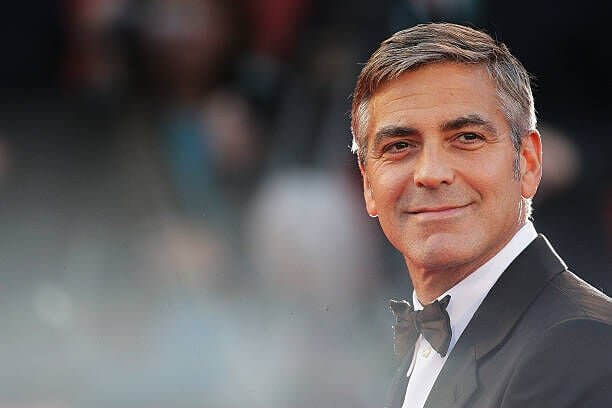 Today, Balsam is happily married to fellow actor, John Slattery. Talia Balsam and George Clooney have both come a long way since their marriage. She will go down in history as the first woman to ever bag the man who would become one of Hollywood's notorious and most desired bachelors. We're happy to see George finally settled down.

32 Interesting Facts You Didn't Know About George Clooney, Hollywood's Beloved Hunk
George Clooney, who is best known for his strikingly good looks and incredible acting skills, is a man with many talents. Throughout his career, Clooney has proven to be an amazing actor, respected director, and creative screenwriter.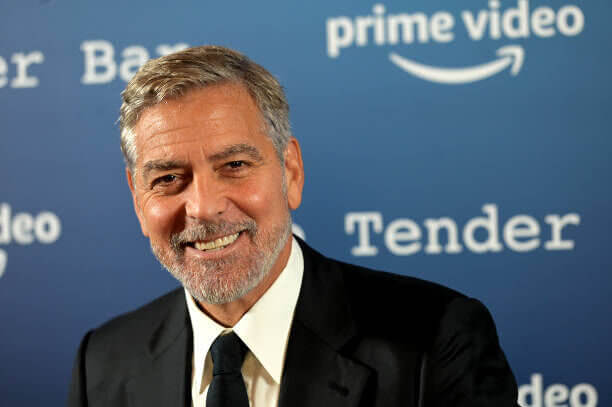 You may know that he has two kids and that he was voted "Sexiest Man Alive," but we promise there are plenty of things you don't know about this handsome celebrity. Continue reading to learn many interesting facts about this man who is adored by so many.

Second Time's a Charm
George Clooney married actress Talia Balsam in 1989. However, their romance didn't last long. Clooney and Balsam divorced in 1993 after just four years of marriage.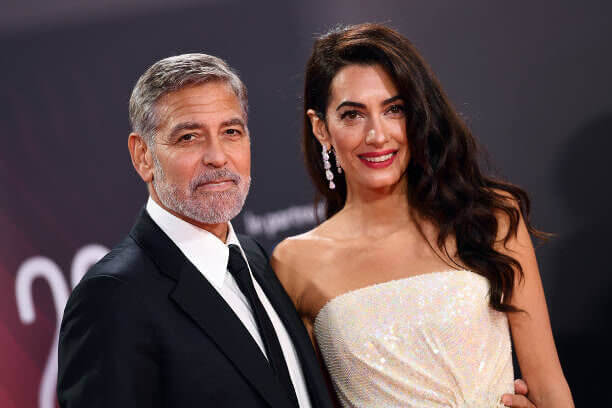 At the time of his divorce, Clooney claimed he would never get married again and never have a child. Clooney broke this promise to himself at age 53 when he married human rights lawyer Amal Clooney after just six months of dating. In 2017, Amal and George welcomed two adorable twins into the world: Ella and Alexander.

Bet on It
Actresses Michelle Pfeiffer and Nicole Kidman were the first to predict that George Clooney would break his vow about having children. Both women bet $10,000 each that he would become a father before his 40th birthday. Pfeiffer and Kidman lost the bet, and each sent Clooney a check.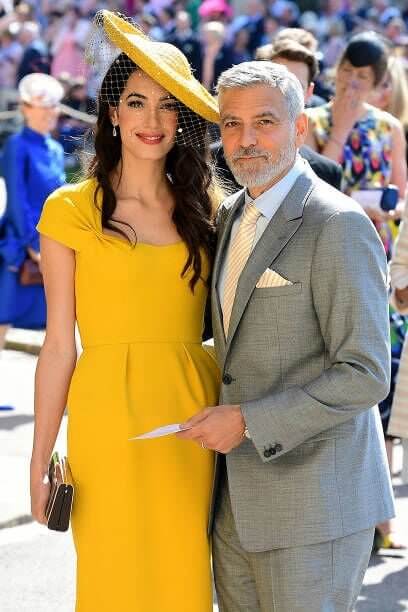 Clooney returned the money and challenged the actresses to a new deal. He bet double or nothing that he wouldn't have kids by age 50. Once again, he won the bet - George did not have kids until he was 56 years old!

Sexiest Man Alive
In 1997, George Clooney was named the "Best Dressed Male Television Star." That wasn't his only win of the year, though. He was also voted the "Sexiest Man Alive" by People magazine's November 1997 issue.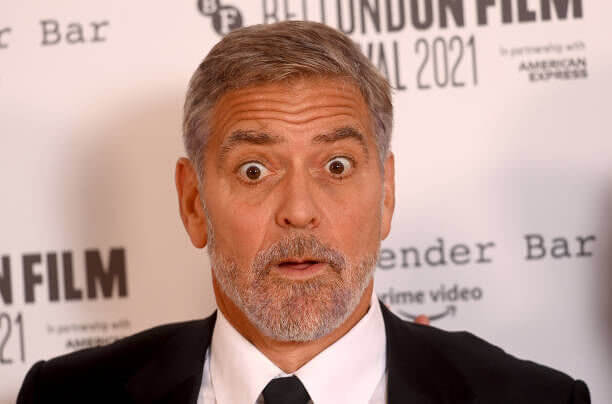 Clooney earned the "Sexiest Man Alive" title once again in 2018, making him one of the very few men in Hollywood to receive the title twice. Brad Pitt, Johnny Depp, and Richard Gere have also been named "Sexiest Man Alive" more than once in their career. 

A $14 Million Gift
In 2013, Clooney played in a movie called "Gravity" with co-star Sandra Bullock. The producers told him that it would probably not be a hit at the box office, so they offered him percentages of the earnings instead of a salary. Eventually, the film grossed $209.2 million so the iconic actor ended up with a few million in his pocket, $14 million to be exact.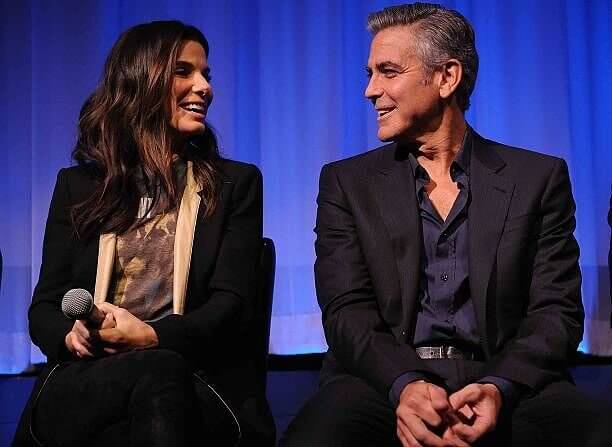 As he was still not married and had no children to take care of at the time, he decided to give them out to 14 of his friends, in cash. When George Cloney was asked the reason behind this generous gesture, he replied, "I thought, you know, without them I don't have any of this... And we're all really close, and I just thought, basically, if I get hit by a bus, they're all in the will. So why the f**k am I waiting to get hit by a bus?" 

Max the Star
While most stars have dogs or cats as pets, George Clooney was the owner of an adorable pot-bellied pig named Max the Star for 18 whole years. Clooney received Max as a gift from his then-girlfriend Kelly Preston, and the two instantly bonded. George and Max were the best of friends, often deemed "inseparable."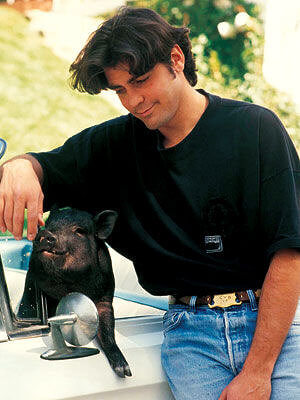 Max appeared in a number of interviews alongside Clooney, shared his bed at night, and even got the chance to fly in John Travolta's private jet. That's one lucky pig!

E/R and ER
In 1984, George Clooney landed his first major role as an actor in the medical sitcom based in Chicago, E/R. However, it would take Clooney another ten years to truly make it in the world of Hollywood. Starring in 1994's TV series ER, which was also based in Chicago, is considered George Clooney's real big break.

Mary McDonnell, Clooney's co-star from the original E/R show, also ended up starring alongside him on the 1994 series. Since then, Clooney has been nominated for several awards for various performances, thanks to his acting skills.

Cigarettes on Cigarettes
During George Clooney's college years, he made extra cash by working in tobacco fields. In his late 20's, he took up smoking the occasional cigarette. However, he quit cold-turkey after one of his beloved uncles passed away from lung cancer. His great aunt also died from lung cancer which was brought on by excessive smoking.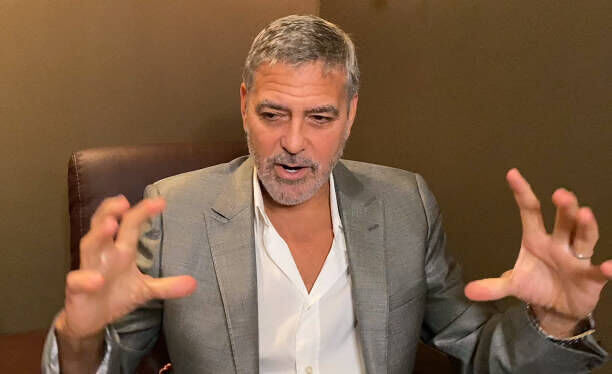 Today, cigarettes disgust Clooney and he regrets every smoking. In fact, he even convinced his wife Amal to quit smoking for him because he couldn't stand the smell.

Batter up George
Before George Clooney became an Oscar-winning actor, he considered taking up a career as a professional baseball player. In 1977, Clooney tried out for a position on the Cincinnati Reds baseball team. Unfortunately, he didn't pass the first round of cuts and wasn't offered a contract with the sports team.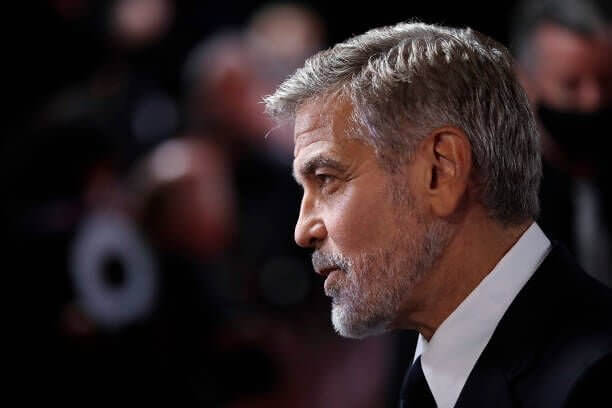 Clooney may not have succeeded and may not have become famous as a baseball player, but it's safe to say his life turned out pretty great for him at the end of the day.

Nina and Nick
George Clooney's parents, Nina Bruce and Nick Clooney, have quite the love story. The two met for the first time when Nina appeared at an Ohio beauty pageant and Nick was working as one of the judges. Nina continued to win a number of beauty pageants throughout her young adult life, while Nick grew up to become a famous AMC host. Needless to say, Clooney comes from strikingly good looks and classical movie knowledge.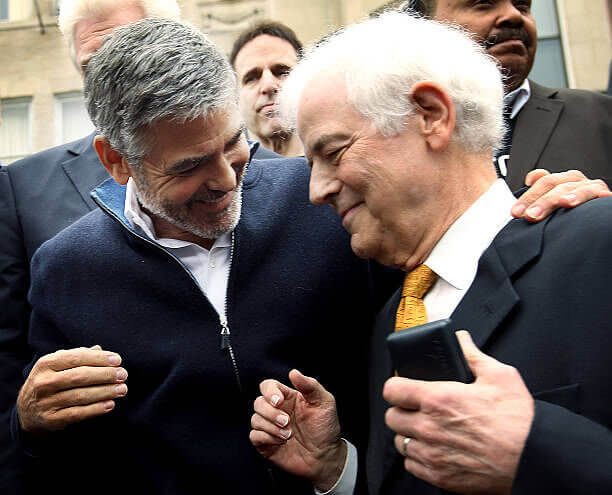 Nina and Nick definitely did something right in raising George as he grew up to become one of Hollywood's biggest stars.

Great to Be a Clooney
If you couldn't tell from hearing about his parents, being related to the Clooney family is truly a blessing. He comes from a family of stars on both his mother's side and his father's side.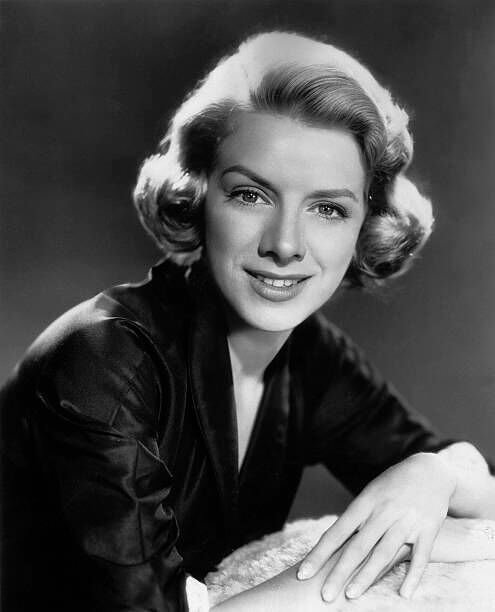 Clooney is famously known as the nephew of singer and actress Rosemary Clooney, as well as Oscar-winning actor Jose Ferrer. He is also cousins with Rosemary and Jose's actor sons, Miguel and Rafael, who gained fame from their roles in Iron Man 3. Additionally, Clooney is the cousin-in-law of Grammy award winner Debby Boone.

Vogue Man
In June of 2000, George Clooney became the second man to ever appear on the cover of Vogue Magazine. The first man to appear on Vogue's cover was another heartbreaker, Richard Gere, who posed for the magazine's November 1992 issue alongside his then-wife Cindy Crawford.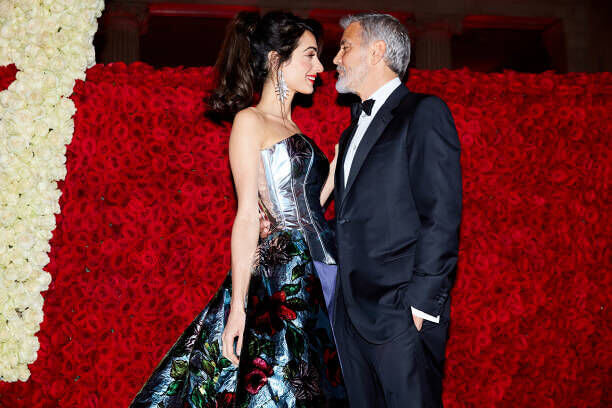 With his arms wrapped around gorgeous model Gisele Bundchen, George Clooney gained tons of fame from the legendary Vogue photoshoot. George also went on to pose for the first-ever cover of Men's Vogue magazine in 2005.

Bell's Palsy
Here's something you probably didn't know about George Clooney: his famous, sultry half-smile is actually the result of a medical condition that he had during his teenage years. While Clooney was in middle school, he suffered from Bell's palsy, which is a condition that paralyzes part of the face. The issue was almost completely resolved within a year, but it left a huge mark on his life.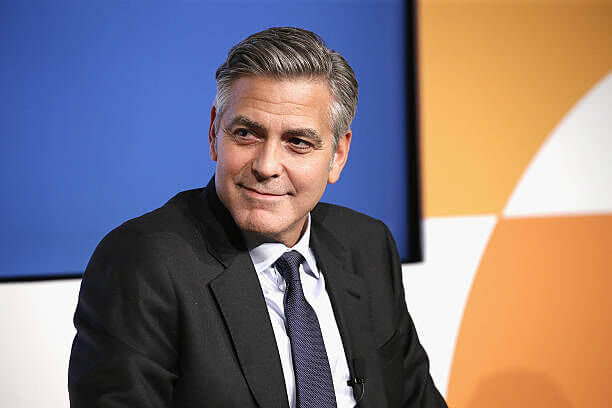 "I was mocked and taunted, but the experience made me stronger," Clooney recalls of his time with Bell's palsy.

First One on Rosie's Show
On June 10, 1996, The Rosie O'Donnell Show debuted on NBC. Over the years, O'Donnell has had a number of notable guests on her talk show, including Sarah Jessica Parker, Morgan Freeman, and Jon Bon Jovi.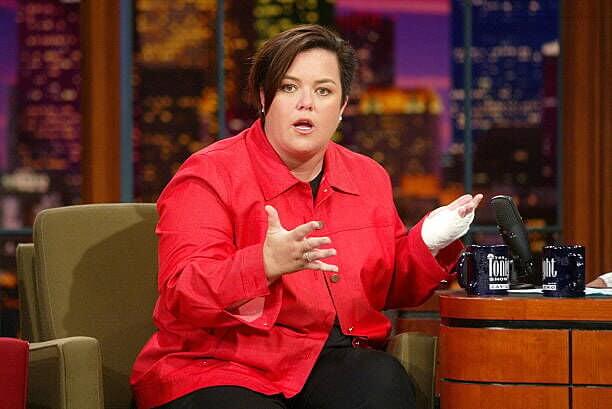 It doesn't come as a big surprise that George Clooney was one of Rosie O'Donnell's talk show guests, but you may not have known that he was actually the very first guest to appear on the talk show. O'Donnell received incredibly high ratings for her first episode, partially thanks to Mr. Clooney!

Where Art Thou?
In the early 2000s, George Clooney committed to a role in O Brother, Where Art Thou? before he even got a chance to read the script. He was so desperate to work with the legendary Coen brothers that he even accepted a significantly lower salary than usual.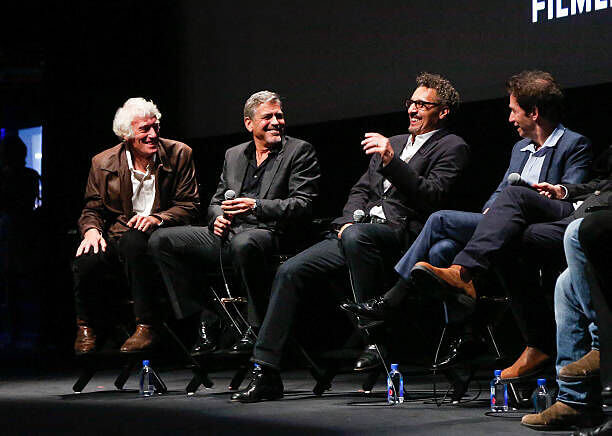 "Listen I was an actor coming off of E.R. so the idea that the Coen brothers said, 'Do you want to do a movie?"' And I was like, yeah, I'll do a movie with the Coen brothers, are you kidding? They do great films. I just couldn't believe my luck," Clooney recalled.

Can't Confirm or Deny That Rumor
Throughout his career, George Clooney's sexual orientation has long been a subject of debate in the media. Despite his publicized relationships with multiple women, some claim that Clooney is gay. Many women would surely be heartbroken if this were to be true!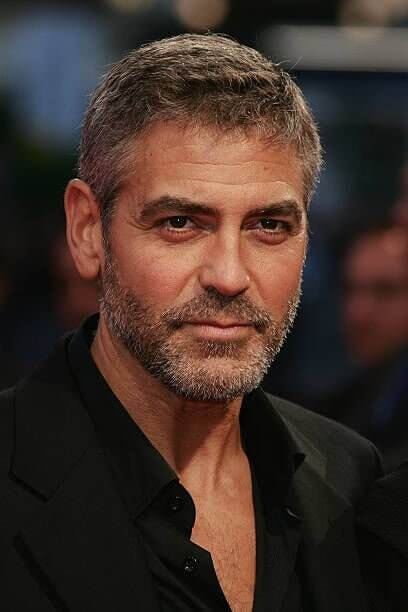 When he was asked about it in an interview, he refused to deny the rumors. "That would be unfair and unkind to my good friends in the gay community. I'm not going to let anyone make it seem like being gay is a bad thing."

George as Batman
In 1997, George Clooney became the sixth actor in history to play the Caped Crusader in Joel Schumacher's Batman and Robin.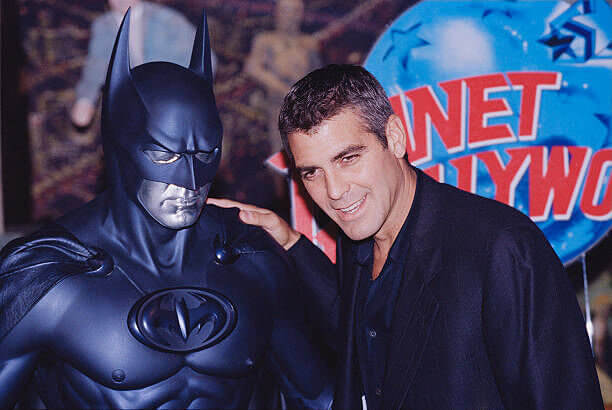 Although playing Bruce Wayne is usually a game-changer for most actors, Clooney regrets ever taking part in the film. In fact, even decades later, George "always apologizes for Batman and Robin." He believes that the film almost wrecked the entire Batman franchise. "I thought at the time that this was going to be a very good career move. Um, it wasn't," he revealed in a recent interview.

J. D.
George Clooney has landed some pretty major roles throughout his career as an actor. However, there was just one role that he didn't seem to get no matter how badly he wanted it. Before Brad Pitt was cast as J.D. in Thelma and Louise, Clooney auditioned five times for the role.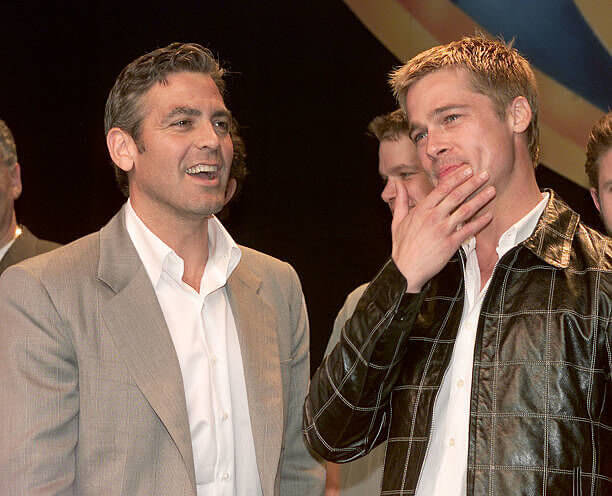 This ended up becoming a sore subject for Mr. Clooney. In fact, he couldn't bring himself to watch the film for years, joking in a 2011 interview that he was "still upset."

They're My Buddies
If you couldn't already tell by Max the Star, George Clooney is a total animal lover. The potbellied pig wasn't his only pet, though. Clooney also owned two adorable bulldogs named Bud and Lou after the famous comedy duo Abbott and Costello. Unfortunately, both dogs have since passed away, one from a deadly rattlesnake bite.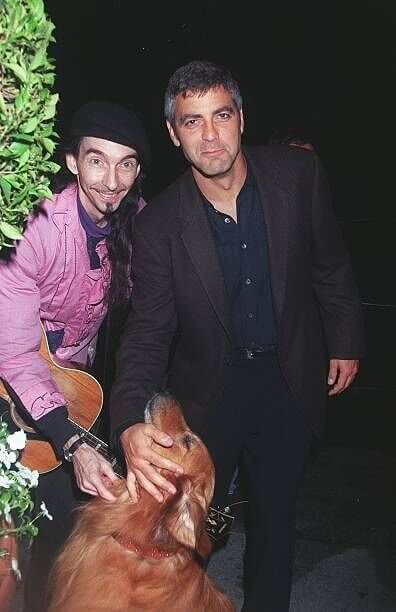 Clooney still has a picture of the dogs as his phone wallpaper because according to the actor -  "they're my buddies" - and what great buddies they make!

You'll Look Wrong
Aging gracefully is a must for Mr. Clooney. Even in his late fifties, Clooney still manages to woo women. Fortunately for us, he has a few tips on how to age with style.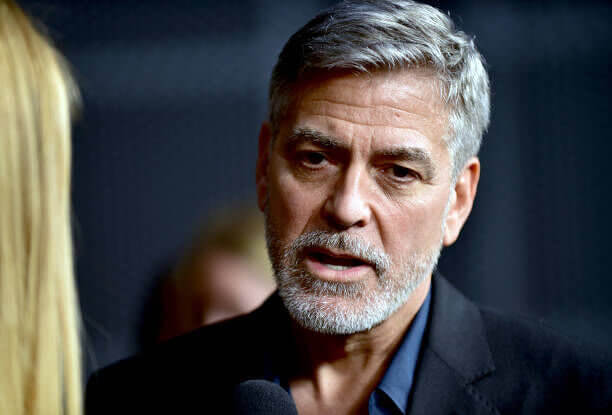 "You don't want to try to look younger because you'll look wrong," said Clooney in a famous interview with Playboy Magazine. "You dye your hair, you look wrong. You wear a bad toupee, you look wrong. You wear makeup to hide things, you get your eyes done, you look wrong."

Beef Between Bros
George Clooney is known to be a polite, kind man with a friendly attitude. However, you don't want to get on his bad side. One of the most famous on-set feuds was the one shared between George Clooney and the Three Kings director David O. Russell. The pair had tension building up for months, and it finally reached a boiling point that ended up in a violent fistfight.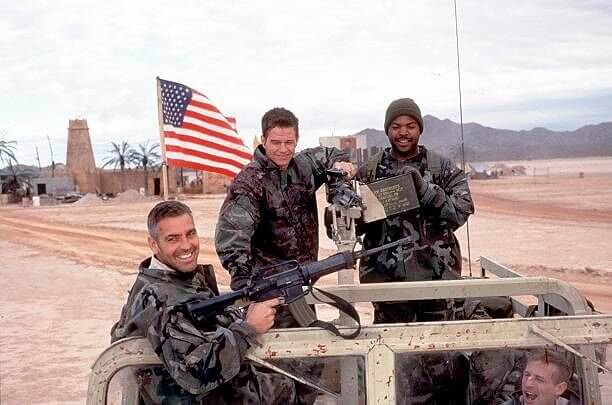 According to Russell, "I wouldn't make another George Clooney movie if they paid me $20 million."