A hiker who went missing on the Appalachian Trail was discovered inside her tent, zipped up in her sleeping bag, with a journal with dated pages, implying that she lived for more than a month before dying. Here's the heartbreaking story of the disappearance of Geraldine Largay.
Geraldine Largay was a loving grandmother and an avid hiker who loved being surrounded by nature. She dreamed of hiking across the 2,190-mile-long Appalachian Trail from Maine to Georgia, and in 2013, she finally made her lifelong goal happen. She had trekked about 900 miles through the wooded trail when she disappeared in the dense forest.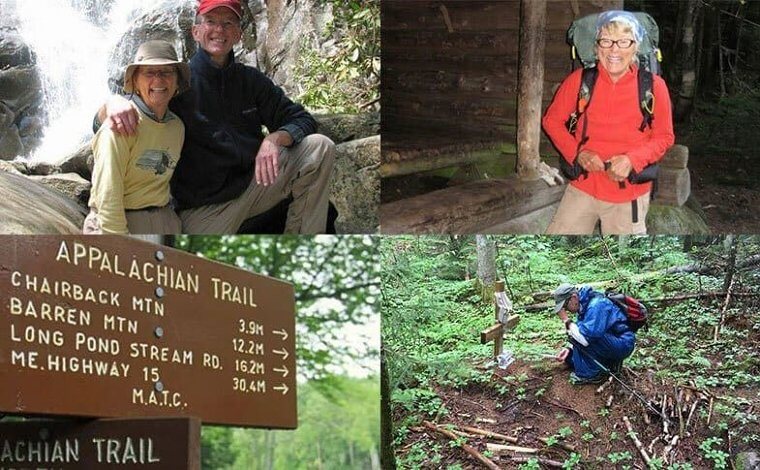 Her husband was waiting for her in a parking lot less than 20 miles away, but Geraldine never arrived. It would only be two years later that her disappearance was finally solved, and the truth about her trek would emerge.
Gerry Was A Nature Enthusiast
Geraldine Largay was affectionately known as 'Gerry' by her friends and family. She was a kind and joyful woman who had recently retired from her job as a nurse. When their daughter, Kerry, had grown up and moved out of the house, Gerry and her husband George wanted a change of scenery and moved from Nashville to Atlanta.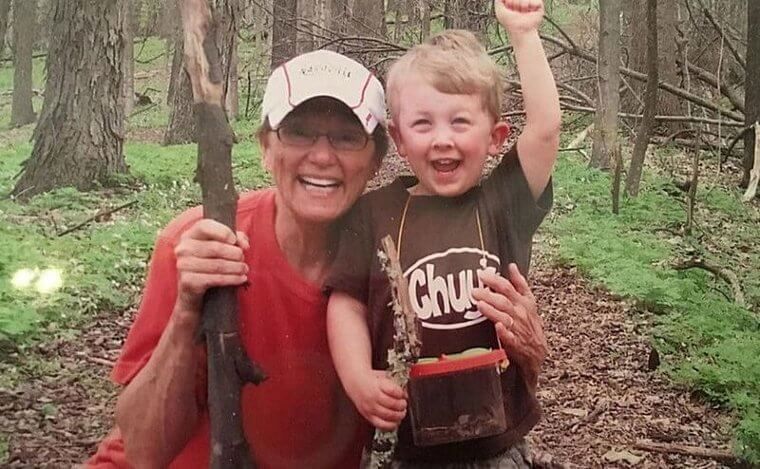 Gerry was passionate about the environment and joined a local Nature Conservancy in Atlanta. She was in her element when she was outdoors and loved walking in the wilderness with her daughter and grandchildren. Armed with a guidebook on the local flora and fauna, Gerry spent hours exploring the woods each week, only making what happened to her so much more surprising.
The Adventure of a Lifetime
Although Gerry was in her 60s, she was fit and healthy. She loved how empowered she felt when walking long distances, surrounded by nothing but the beauty of nature. She enjoyed going on hikes throughout the week, but she wanted to do something more challenging and more spectacular.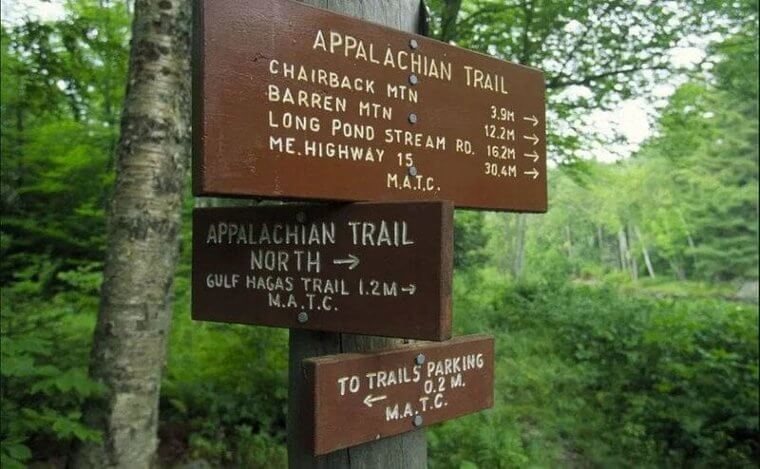 The 2,190-mile-long Appalachian Trail (the longest in America) had been on her bucket list for a while. Although the trek would take five to seven months to complete, Gerry was physically and mentally prepared. At the age of 66, she made up her mind: she was going on the once-in-a-lifetime adventure.
George Cared Deeply About His Wife
But Gerry's husband was not too thrilled about the idea. Gerry had a back injury, and although she had mostly healed, George was worried that the long journey across Appalachian Trail would be too strenuous for her as she would be on her feet almost all day for at least five months and would have to lug a heavy backpack full of supplies.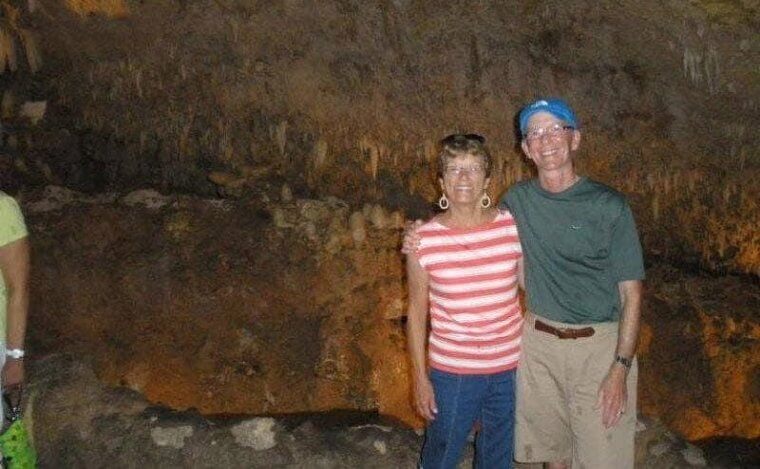 In the end, George couldn't help but support his wife's ambition. Together they came up with a plan to lighten her load and make the journey easier on her back. Although George would not be participating in the hike with Gerry, he would drive to certain checkpoints along the way to meet her and give her fresh supplies.

Slow and Steady
On April 23, 2013, Gerry and her close friend, Jane Lee, set out on their adventure. It is customary for hikers to have a trail name, and Gerry called herself "Inchworm" in reference to her slow pace. She carried a journal to record everything she encountered on the trip; before leaving, she wrote, "This has been a long time in the planning, and we are excited and a little nervous to begin this adventure."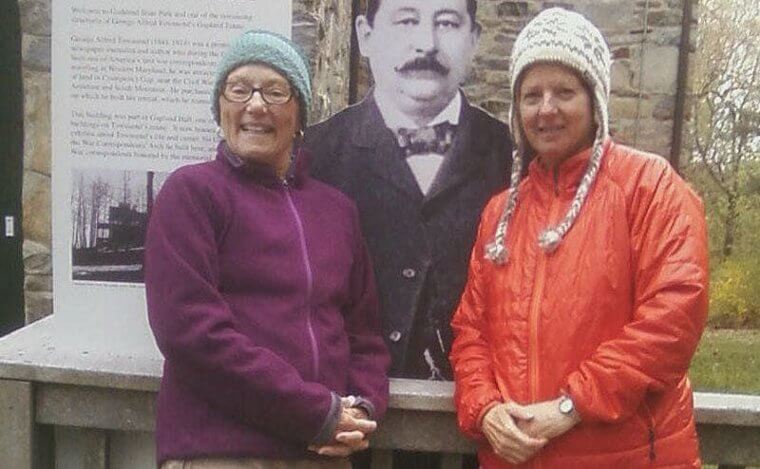 The two nature-lovers started in the middle of the trail and made their way up north to Mount Katahdin. Along the way, they soaked up the breathtaking sights in all their glory, and Gerry recorded notes about the bright, blooming flowers, the calming sounds of nature, and the exhilarating feeling of walking for hours. "Squirrel corn, bluets, spring beauties, Jack in the Pulpits, abundant May apples!" she wrote.

An Unexpected Change In Plans
Jane and Gerry made a good hiking duo. They covered a lot of ground together and helped each other across the trail. When one of them needed to relieve themselves, they would go behind a tree and the other would stand guard. However, two months into their hike, Jane had a family emergency which forced her to quit.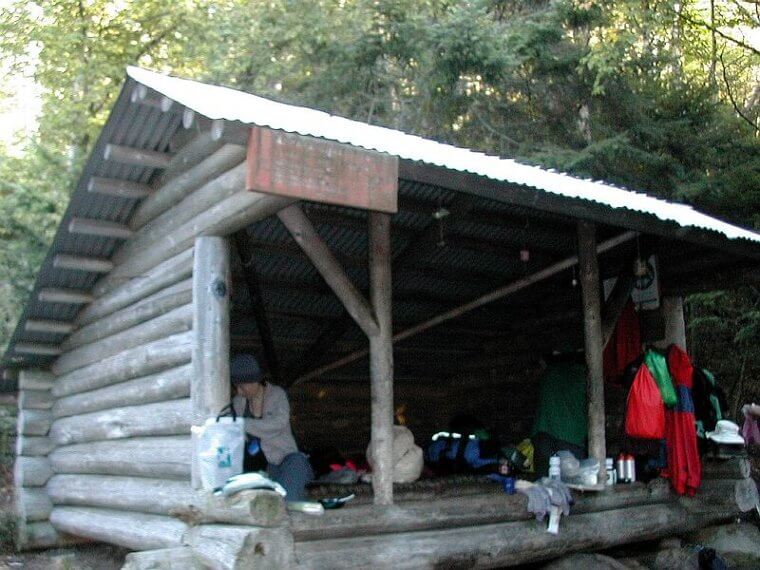 Jane was worried about leaving Gerry on her own and tried to convince Gerry to return home with her, but Gerry was determined to continue along the trail. For three weeks, she managed just fine. George was still driving to her at least twice a week, to bring her fresh food and supplies, and on July 21, she reached the Poplar Ridge Shelter, a traditional Adirondack style lean-to less than 200 miles from the end of the trail.

The Last Photo Ever Taken of Gerry
Gerry stayed at the shelter that night and made friends with Dorothy (Dottie) Boynton Rust, another hiker lodging at the lean-to. Gerry woke up early the following morning in high spirits wearing a bright red fleece and an even brighter smile. As Gerry was only 22 miles from where she had planned to meet up with George again, Dottie asked if she could snap a photo of Gerry before she left to continue the trail. Dottie remarked that it would make the perfect Christmas card. This was the last photo ever taken of Gerry.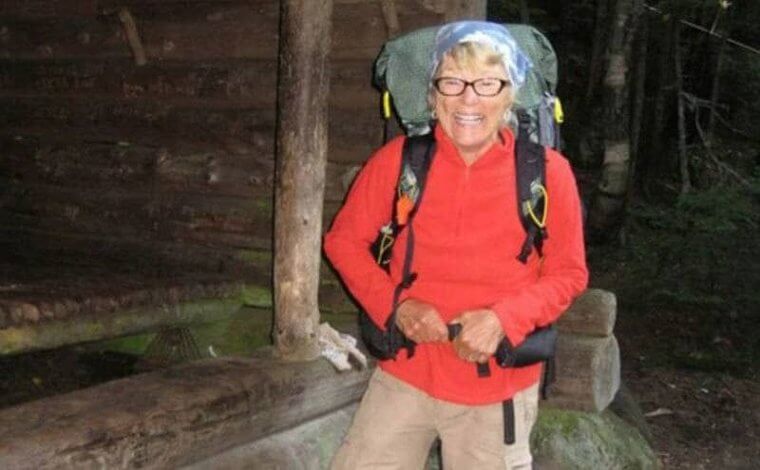 At around 7:15 a.m. on Monday, July 22, Gerry texted her husband to let him know that she was leaving the Poplar Ridge Shelter. Then she switched her phone off, said goodbye to the other lodgers, and headed northeast to the shelter at Spaulding Mountain.

She Lost Her Bearings
Gerry planned to spend the night at the Spaulding Mountain Lean-to, and the following morning she would hike to where the Appalachian Trail meets Route 27. George would be waiting for her at that spot on Tuesday afternoon. Her walk on Monday morning started as normal. She was on her own in the wilderness, soaking in the beauty of her surroundings while carefully following the trail.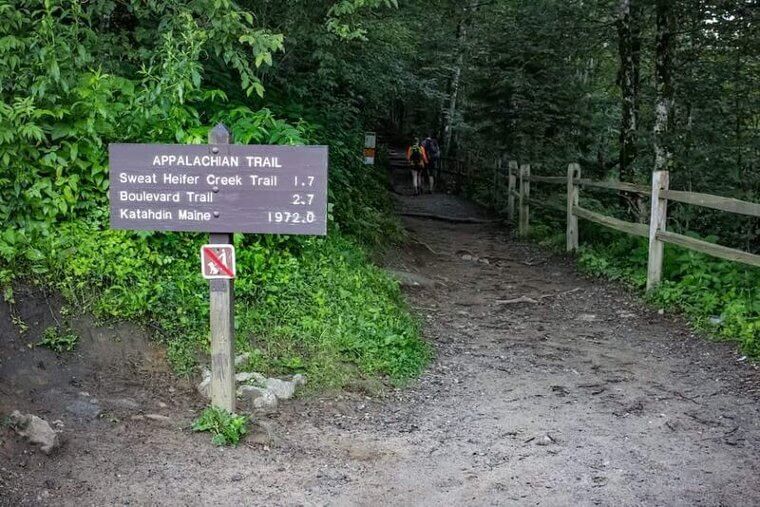 After several hours of walking, her bladder was full. Without a walking companion, finding a hidden area close to the trail was a tricky task. Gerry walked into the thick forest to find the perfect tree to take cover behind while she relieved herself. When she got up, she realized that she had gone too deep into the forest and she could not remember which direction led back to the trail.
Flustered and Directionally Challenged
By 11 a.m. Gerry was lost in the woods. According to Jane Lee, Gerry "had taken a wrong turn on the trail, more than once." Jane also added that Gerry "became flustered and combative when she made these kinds of mistakes." When Jane was walking with Gerry, she would be just ahead to guide Gerry back onto the right path whenever she got lost or trailed behind. But that day, Gerry was completely alone.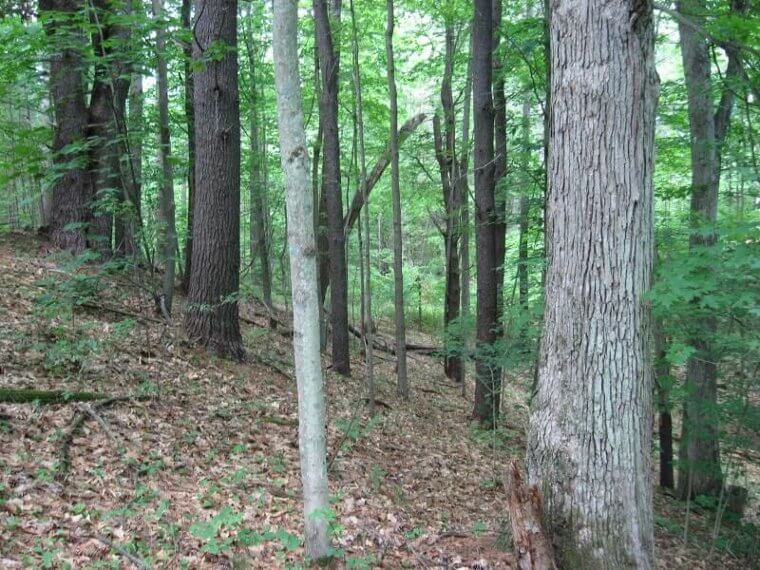 She typed her husband a text message at 11:01 a.m. to let him know that she was lost. "In somm trouble. Got off trail to go to br. Now lost. Can u call [the Appalachian Mountain Club] to c if a trail maintainer can help me. Somewhere north of woods road. XOX." Unfortunately, there was no signal and George never received this message.

Dark and Desolate in the Woods
Gerry walked deeper into the forest, trying to reach higher ground. She thought that if she got high enough, she could find a spot with cellphone signal and perhaps be able to see the trail. But walking a few miles, she was still lost and the sun was disappearing, along with her hopes of reaching the shelter that day. To make matters worse, dark clouds had rolled in. Out of options, she pitched her tent and prepared to spend the night completely alone in the middle of the woods.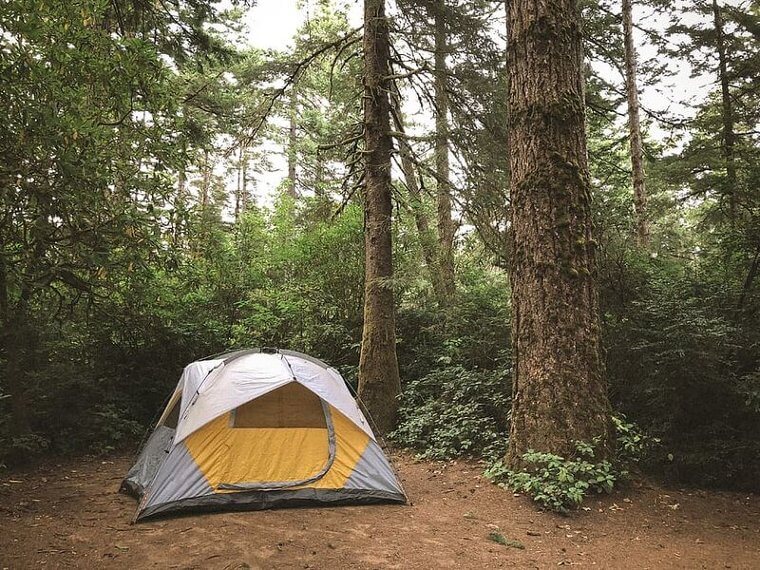 Although Gerry had bravely and enthusiastically taken on the trail alone, she was reportedly prone to anxiety and suffered from panic attacks. Her first night on her own in the dark, desolate forest must have been terrifying, especially since she knew that nobody was aware that she was lost. 

George Believed That Gerry Was Delayed
Gerry woke up the following morning to a downpour. She was supposed to meet George that day and she still had not been able to let him know that she needed help. She attempted to send another text message to him. "Lost since yesterday. Off trail 3 or 4 miles. Call police for what to do pls. Xox." This message also failed to send.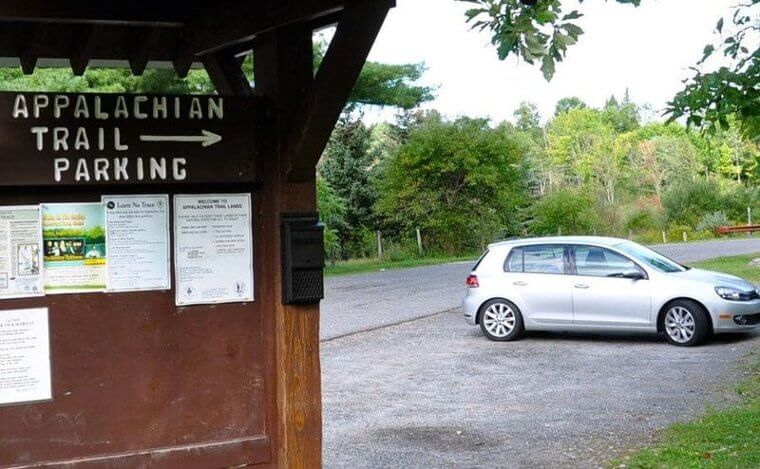 Although George had not received a text message from his wife since the previous morning, he was not too worried at first. He knew that the signal was spotty and when Gerry did not arrive on schedule at their meeting point, he presumed that the rainfall had delayed her. He slept in his SUV that night, hopeful that he would see his wife's cheerful face before daybreak.

No Trace of Gerry
The rain finally stopped the following morning, but there was no sign of Gerry. By then, George was concerned that something had happened to Gerry so he reported her missing. Although police knew that it was still possible Gerry was simply delayed due to the weather, they organized a search party for her and a team of officers and volunteers set out along the 22-mile route from Poplar Ridge Shelter, searching for Gerry.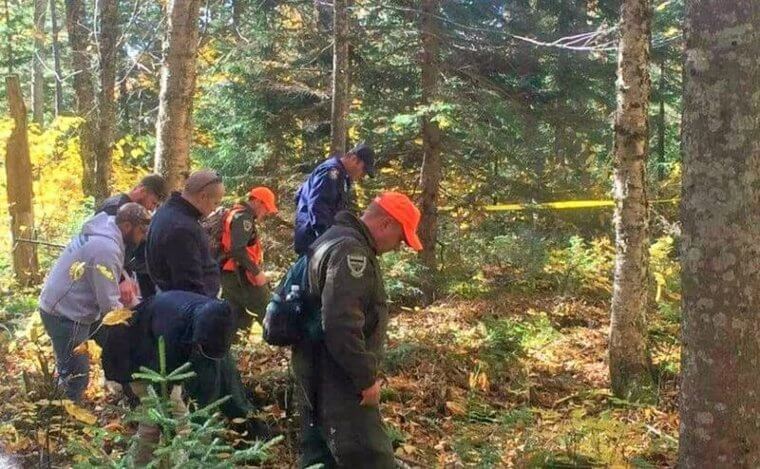 "You step off the trail 20 or 50 feet and turn around, it's very difficult to see where the trail was," said Douglas Dolan, a volunteer who had helped maintain the trail. "If you didn't know which way the trail was, you could easily walk in circles for hours." Gerry was not far from the trail, but somehow the search party walked right past her.

Surviving in the Wilderness
Meanwhile, Gerry had taken advantage of the sunny weather and kept moving. She was able to find the stream that she had seen the day before. With access to drinking water, she was optimistic that she would survive long enough to be rescued. She hung pieces of her silver blanket in tree branches to catch the attention of any planes that might fly over the canopy of trees.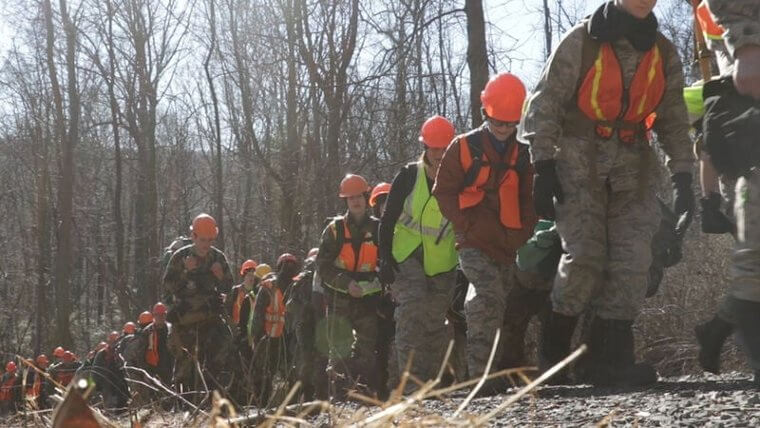 She had some food in her backpack, but only enough for three days. Gerry tried to make it last longer by eating as little as possible; her only sustenance that night was a prune, a few almonds, and several Fritos.

Items Connected to Her Disappearance
Possible clues of Gerry's were by the search team discovered along the trail, includeding drops of blood, strands of hair, and a used Band-Aid. But investigators tested the DNA and concluded that it was not Gerry's, and the lost possessions like water bottles also did not belong to Gerry. It was not long before all the hikers and hotel managers in the area had heard about the missing hiker.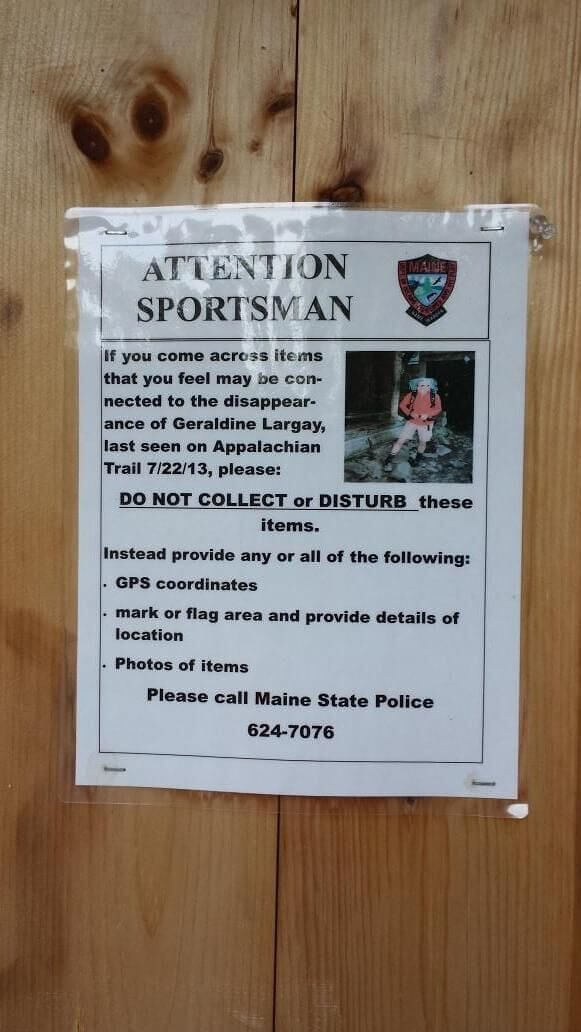 When Dottie Rust found out that her new friend was missing, she sent Maine State Police the photo she had taken of Gerry at the Poplar Ridge Shelter on July 22, 2013. The image was printed on fliers that were posted around the area, requesting that the public report any sightings of suspected belongings of Geraldine Largay. Police implored that the items not be collected or removed.

Police Were Given Multiple False Leads
Many crazy theories circulated about Gerry's disappearance. Some hikers had seen a group of suspicious-looking men, who they believed could have murdered her. Others thought that she had fallen into the river or been attacked by a bear. One psychic claimed to have had a vision of Gerry and was adamant that she had broken her ankle.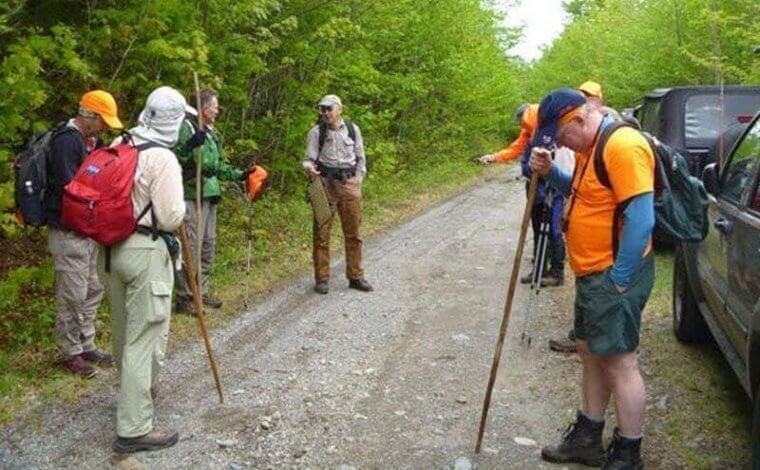 A group of hikers reported that they had seen a quiet and withdrawn elderly woman alone on the trail, near the Spaulding Mountain Lean-to. That was the shelter Gerry was supposed to have stayed at on Monday night. Police thought that this was a promising lead but they were skeptical. Kevin Adam, who was part of the search crew, admitted, "I'm thinking, that's not Gerry. But I'm like, but maybe she's having a hard hike that day, maybe she's not feeling so good." 

The Wrong Area Was Searched
An unknown hiker, who said she was with Gerry, seemed to confirm that she had reached the Lean-to: "I spent the night at the Spaulding Lean-to with Inchworm, the missing hiker. Tell her husband she's going to be late." With this information, police focused their search on the area of the trail between the Spaulding Mountain Lean-to and the location where Gerry was supposed to meet George. Unfortunately, they were way off.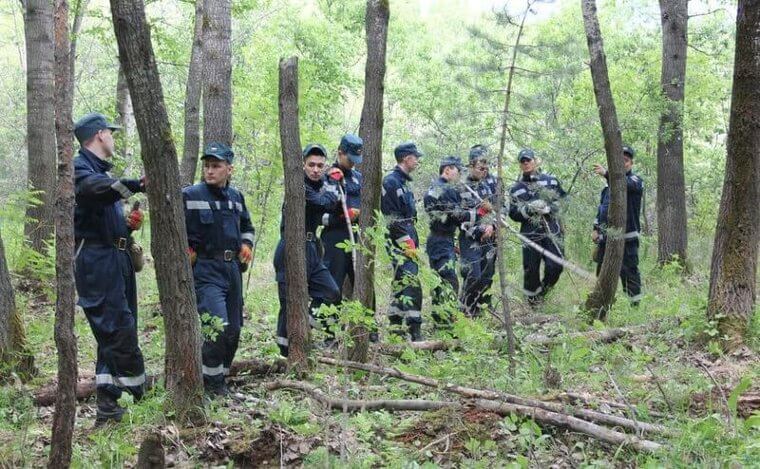 Kevin Adam knew that it was very likely that Gerry was alive. "She had a tent. She had some food for a couple of days. We knew she had fire-starting material," Adam explained. But the search crew were surprised that there was no sign of Gerry. "We're blowing whistles, we're using ATVs, and we're not getting any stimulus back on anything, and we're not seeing any smoke from any fire," Adam recalled. 

Hopes of Finding Gerry Alive Dwindled
Search teams were not having much luck on foot or bikes. They thought the visibility might be better from above the trees. Gerry could hear helicopters and planes frequently flying over the Appalachian Trail and was relieved to know that people were looking for her. She thought it was only a matter of time before she was spotted. She waved her hands and her bright red fleece above her head and made as much noise as she could.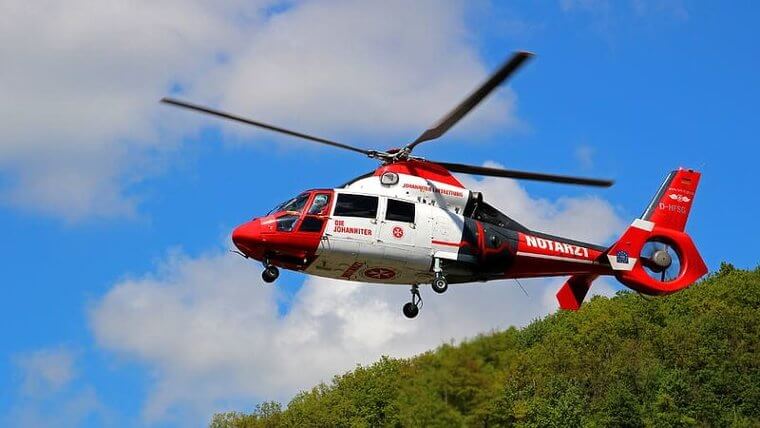 But she soon realized that her efforts were all in vain. Nobody could see her through the tall, thick brush. One week into her ordeal, she heard the buzz of another search plane overhead. She thought about trying to find an opening in the trees, closer to the sound of the plane, but by then she was too weak.

Clinging to a Glimmer of Hope
Gerry had eaten her last morsel of food. She was hungry and her energy levels were low. Her selfless, caring nature was evident even when she was faced with the very real possibility of starving to death: she could not bear the thought of George having sleepless nights and being worried sick about her. She knew that he would be doing everything possible to find her, so she decided that the least she could do was hang on to survival a little longer.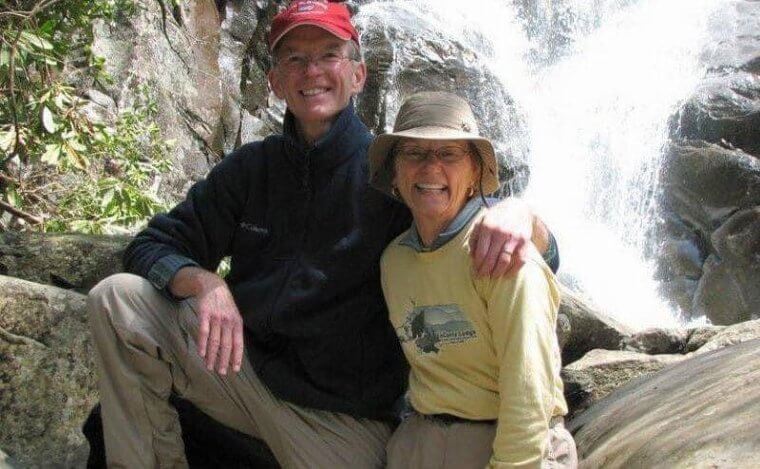 Gerry had eaten her last morsel of food. She was hungry and her energy levels were low. Her selfless, caring nature was evident even when she was faced with the very real possibility of starving to death: she could not bear the thought of George having sleepless nights and being worried sick about her. She knew that he would be doing everything possible to find her, so she decided that the least she could do was hang on to survival a little longer.

Gerry Gracefully Accepted Her Fate
On August 6th, Gerry tried to send a text message one last time. When she switched her phone on, she felt a sinking feeling in her stomach. There was still no network. She had not eaten for nine days, and her chances of survival were bleak at that point. But she gave survival one last attempt and used her last energy reserves to light a fire.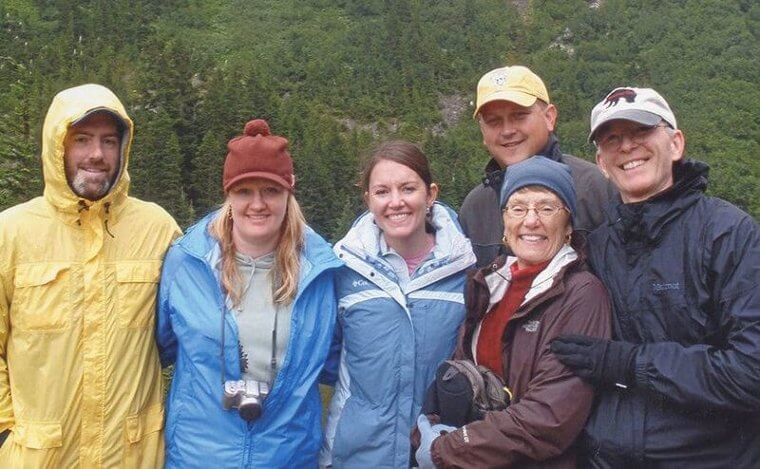 That afternoon, Gerry gracefully accepted that she would not be alive when she was found. She wrote in her journal, "When you find my body, please call my husband, George, and my daughter Kerry. It will be the greatest kindness for them to know that I am dead and where you found me — no matter how many years from now. Please find it in your heart to mail the contents of this bag to one of them."

Gerry's Doppelganger Sheds Some Light
It was around that time that a hiker in her 60s, with short hair and spectacles, contacted the police. The hiker (known as Ivanich) fit the description of the missing woman, but unlike Gerry, Ivanich was quiet and reserved. Ivanich was also a faster hiker than Inchworm. It became apparent that the group of hikers who reported seeing Gerry near the Spaulding Mountain Lean-in had most likely seen Ivanich.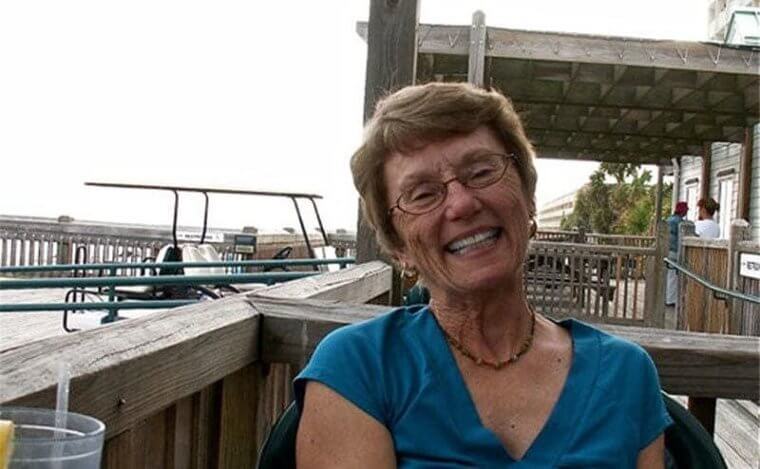 Ivanich recalled that she had stayed at the Poplar Ridge Shelter the same night that Inchworm had. This was verified by other lodgers. By the time Ivanich awoke the next morning, Inchworm had already left. Ivanich started her trek to Spaulding Mountain Lean-to about two hours after Inchworm. Since she was faster, Ivanich should have overtaken Inchworm at around noon. However, Ivanich did not see Inchworm on the trail or at the Spaulding Mountain Lean-To. They would have to keep searching.

Survival Experts Could Not Find Gerry
Unfortunately, the witness statement from Ivanich came much too late. In two weeks, Gerry could have hiked much deeper into the woods. Police even received reports that Gerry had been sighted as far as 1,000 miles away. It is likely that witnesses were just trying to be helpful and that they genuinely believed they had seen Gerry. But all the false leads severely impacted the case and Gerry's chances of being found alive.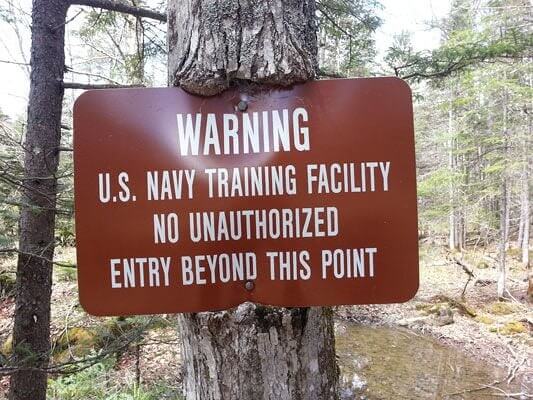 Ironically, the land that Gerry was lost on is owned by the Navy and used for Survival, Evasion, Resistance, and Escape (SERE) training. The school teaches soldiers how to avoid capture, escape capture and survive on their own in the woods. The Navy sent a few teams of survival experts to search for Gerry. They were confident that if she was on their land, they would find her alive.

Gerry Largay Was Finally Found
A forester working for the Navy finally discovered Gerry's tent in a dense area near the Appalachian Trail. Gerry was in the tent, inside her sleeping bag. There was just one problem...she had been missing at that point for two years, two months, and 24 days. The forester had accidentally stumbled across her campsite and had no idea that he had just closed a missing person case that Maine State Police had been unable to solve.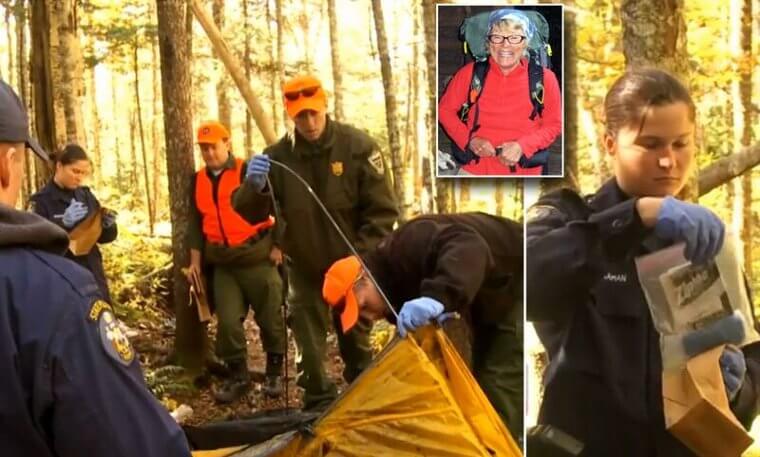 The forester was not even sure that there was a human body in the tent. He reported it to the relevant authorities, along with the GPS coordinates. Lieutenant Kevin Adam hurried to the location. "I saw a flattened tent, with a green backpack outside of it and a human skull with what I believed to be a sleeping bag around it. I was 99% certain that this was Gerry Largay's," he reported.

The Tragic Circumstances Around Her Disappearance
Gerry's journal was found with her body. She had written: "George Please Read XOXO." Her last entry was on August 18, but authorities are not confident that Gerry had the correct date. If she did, that would mean that she had still been alive 26 days after being reported missing. Gerry had held on to life for as long as possible, hoping that she would be rescued. Gerry's family and friends were gutted when they learned exactly where her body was found.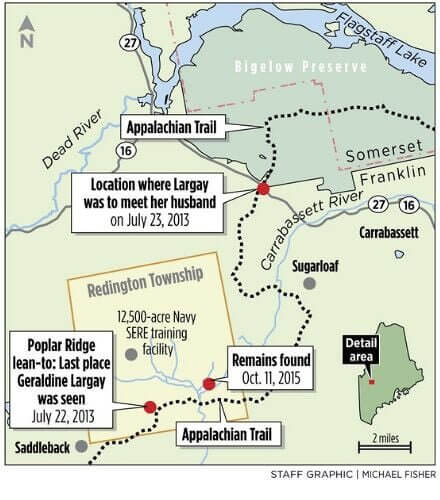 Her tent was less than two miles north of the trail, and 30 minutes from a lodging site. If Gerry had walked a few meters south, she would have been able to regain her bearings. This discovery haunted the search teams, especially the survival experts from the Navy. Gerry was on their land, and they had ironically and tragically failed to find her alive.

Her Family Was Her Priority
The contents of Gerry's tent were heartwrenching. Gerry had written each one of her family members a long letter, expressing her love for them and letting them know that they meant more to her than any hike. "They are more than love letters," George explained. "They are life letters." The family stated: "Gerry was doing exactly what she wanted to do. As the warden's report indicates, she was lucid and thinking of others – as always – until the end."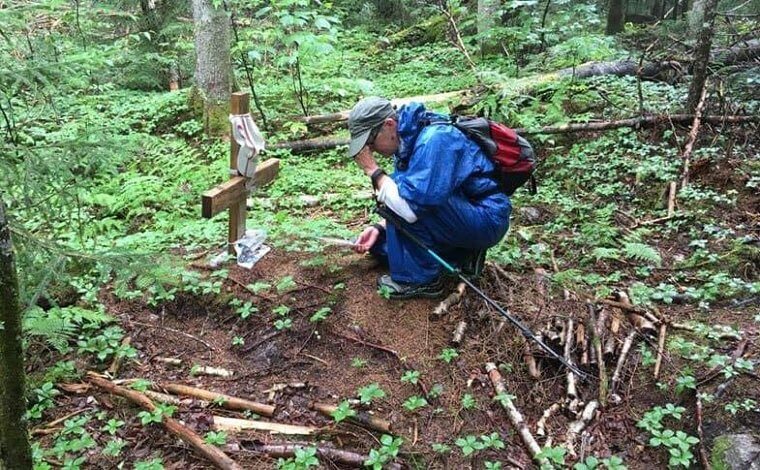 George is grateful to everyone who tried to find Gerry. According to him, over 130 certified people searched for her. George visited the area where Gerry was found and placed a cross where her tent had been. He commented on the length of time that Gerry was able to survive: "That was gut-wrenching. I knew she was one tough cookie; I just didn't realize how tough she was."

A Map, a Compass, and Basic Survival Skills
Inspired by Gerry's tragic story, author and experienced mountaineer, Dee Dauphinee, wrote a bestselling book called, When You Find My Body: The Disappearance of Geraldine Largay. Although the search for Gerry was unsuccessful, Dauphinee believes that there is nothing rescuers should have done differently. "It was a Herculean effort, and I believe if there were 10,000 searchers at the time, there is a great likelihood that she would still not have been found," the author explained. "If [Gerry] knew what to do as a lost person, then by day four or five, she could have easily self-rescued."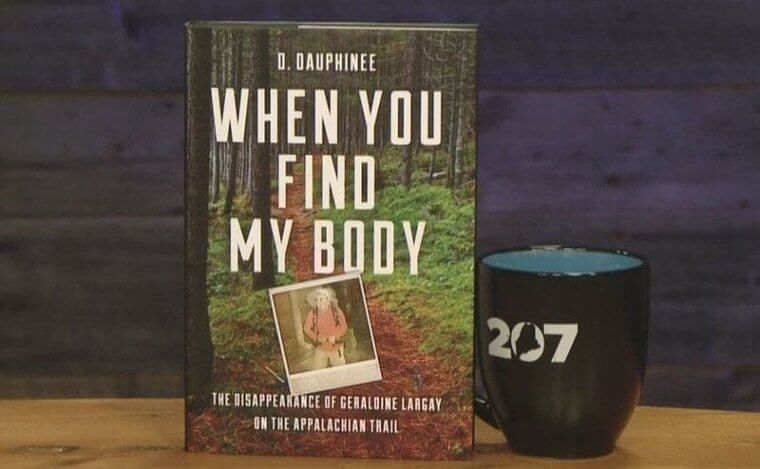 Dauphinee hopes his book will help people save themselves if they ever find themselves stranded in the woods. He recommends that hikers learn basic survival skills, and carry a map and a compass on every hike. 

Up next, another story of a woman missing and hope being lost. But unlike Gerry's tragic story, that of Flora Stevens has an enormous twist at the end of a 42-year disappearance...


After Being Missing for 42 Years, One Woman is Found in the Strangest Place
Imagine driving your loved one to see the doctor for a routine checkup and coming back to find them missing. That is precisely what happened to a couple from upstate New York. A man drove his wife to her doctor's appointment on August 3, 1975, and told his wife that he would return as soon as it was over. The wife agreed to wait for her husband's return, so off the husband went running his errands.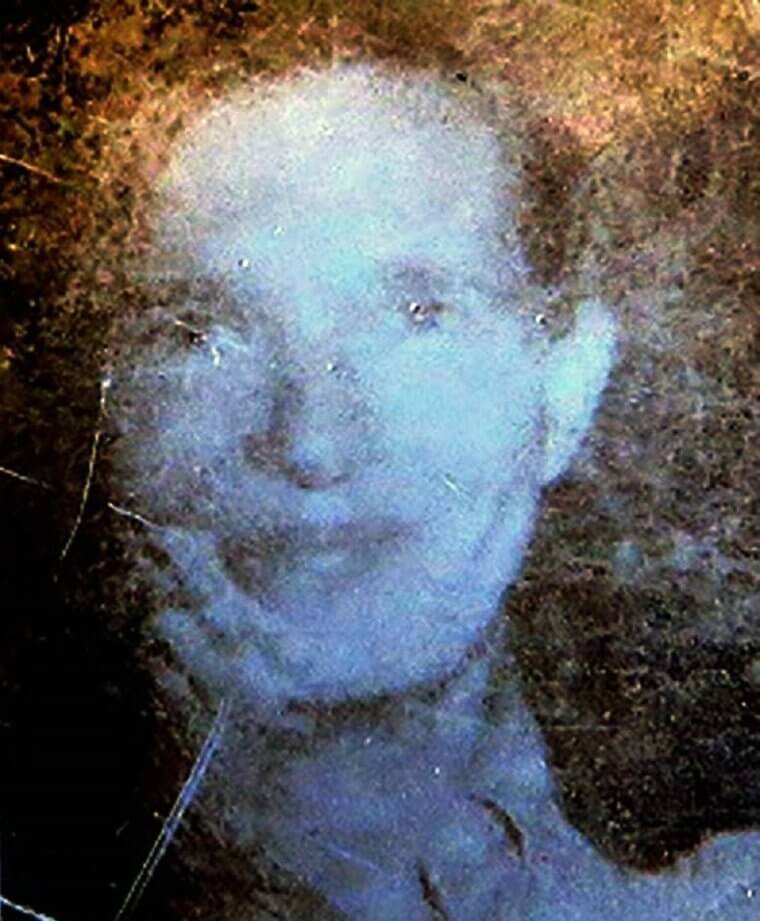 When the husband returned, he expected to find his wife waiting for him. Instead, he sat waiting for her, and when she did not show up, he received the shock of his life. The receptionists at the front desk explained to him that his wife was nowhere in the office. What could have possibly happened to her while he was gone? It would take a long and grueling 42 years for the mystery of where his wife went to be solved.

Just a Cold
The day started like any other for the Stevens. They both had their to-do lists. Florence "Flora" Stevens had a doctor's appointment and her husband too had a list of things to get accomplished and so, he took Flora to the local clinic to get her cold checked out.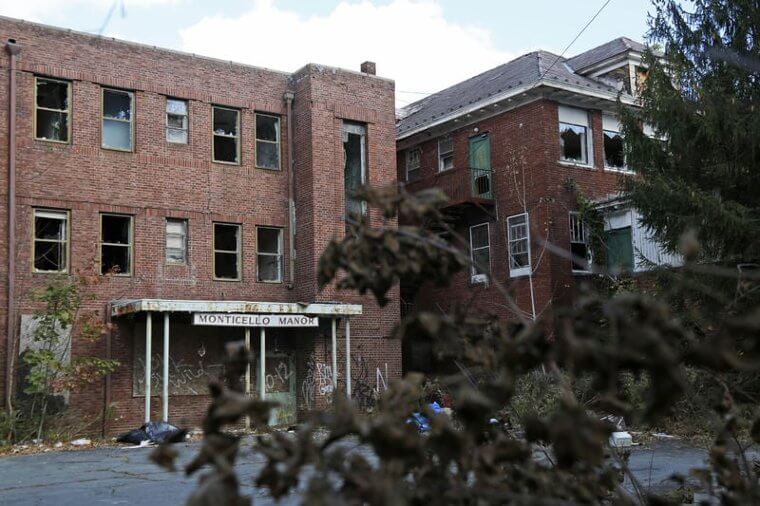 Flora's husband drove her to the clinic and dropped her off with the intention of picking her up later. But little did he know that he would be going home alone that night. Florence was a 36-year-old woman full of life. She lived for adventure and excitement which is why it was so startling to discover that she was missing when her husband went to pick her up from the local clinic.

The Catskills Resort
The summer of 1975 was a fun roller coaster of a time. There was a vibe in the air and it was a high time, where the parties were constant and the good times could be had by anyone, anywhere.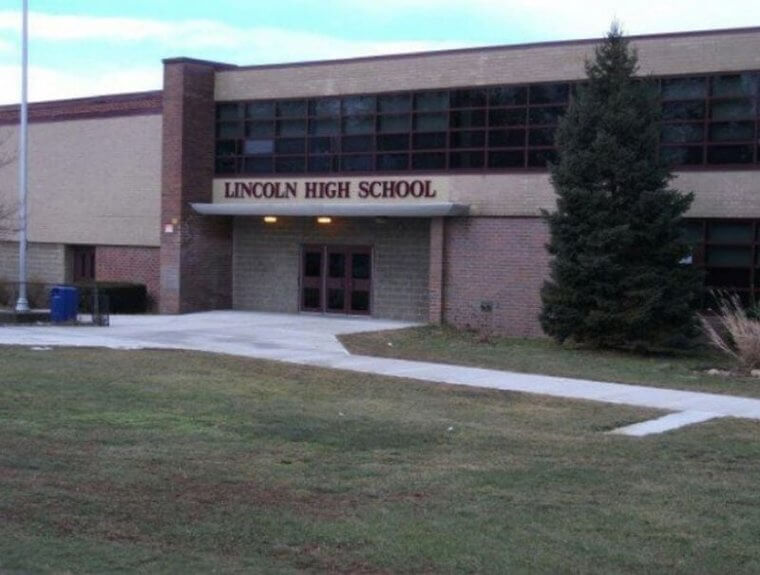 For Flora, her good time happened to be at her place of employment. She worked at the lavish and hip resort call The Concord located in the Catskills. The Concord was the place to be since it held 1,200 rooms and was a huge hit for tourists and locals to unwind. 

Education Is Important
During the investigation into Flora's whereabout, the detectives discovered that she once attended Lincoln High School in New York. The officers on the case learned this bit of information from her application to The Concord.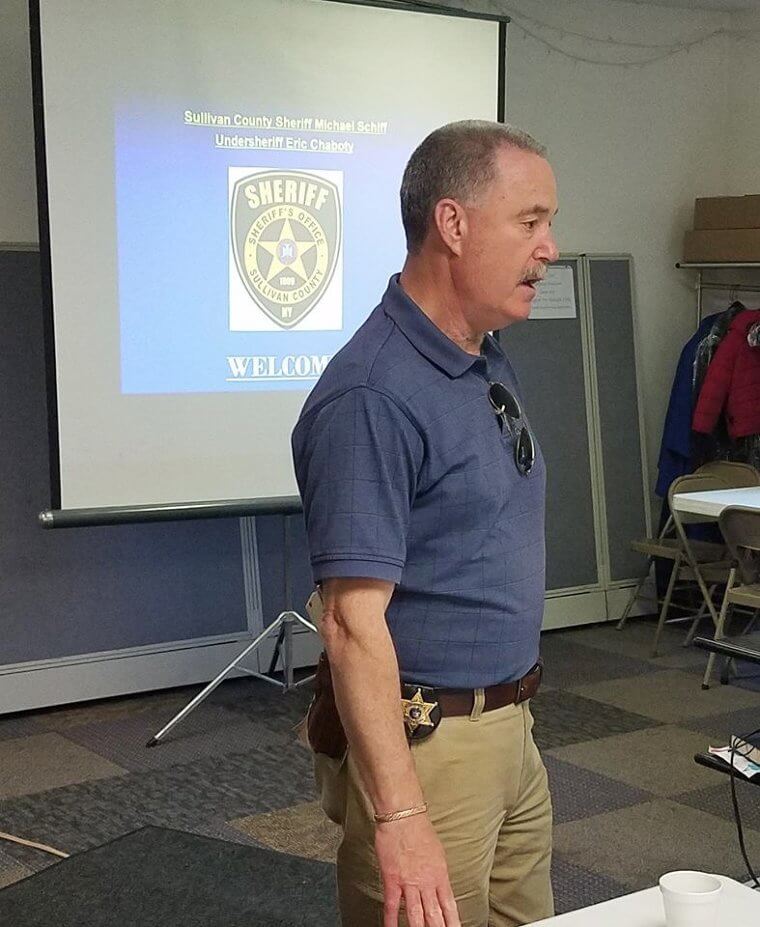 But how was an old high school name going to help the police locate Flora? With hardly anything to go on, there was one thing the detectives did know, she was married to a man named Robert Stevens. 

End of the Line
Back in 1975 people didn't have the internet to help them locate missing family members. In fact, trying to find someone was a whole different ball game with a different set of rules. And for Flora, no one knew if she had any family she might have gone off to visit.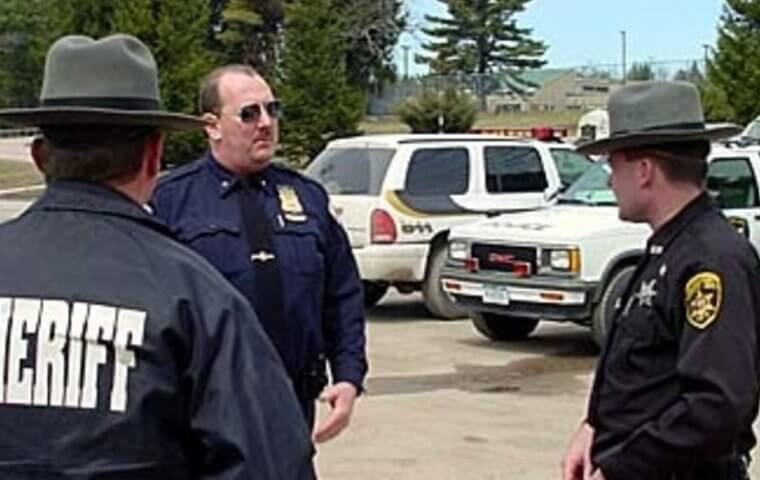 Not even her husband had any ideas of where his wife could have gone. There were no breadcrumbs leading him to her. There was no cellphone to track which made it incredibly difficult to figure out where she may have gone. The whole situation seemed hopeless. 

Going Cold
The detectives and Flora's husband, Robert, tried to figure out what happened to Flora. But the days turned into weeks and weeks into months. Each new lead seemed to go nowhere, and it became clear that the detective on the case had to put a pin in solving Flora's disappearance.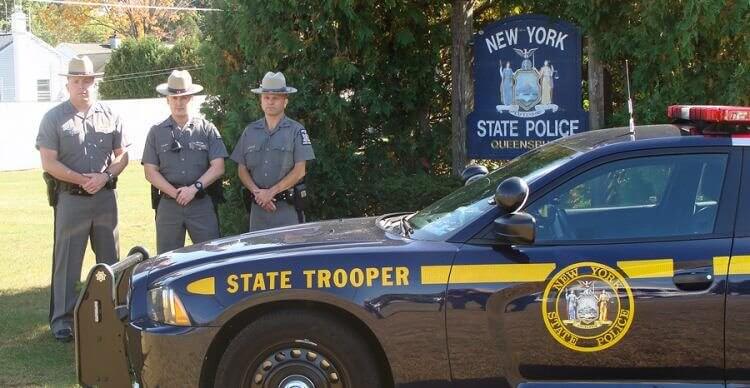 With no new leads or trails to follow, it was time to mark the case as unsolved. No one knew where Flora had gone and Robert needed closure. So, he stopped looking for Flora and moved on with his life. Little did he know that it would take nearly half a century for the case of Robert's missing wife to be solved. 

Fresh Eyes
After the case went cold, it wouldn't be looked at again until 2017. It was then that Yan Salomon, one of the senior investigators from New York, discovered an interesting fact that would bust the case wide open. As he was going through old files, he uncovered an interesting detail that had been overlooked during the initial search for Flora.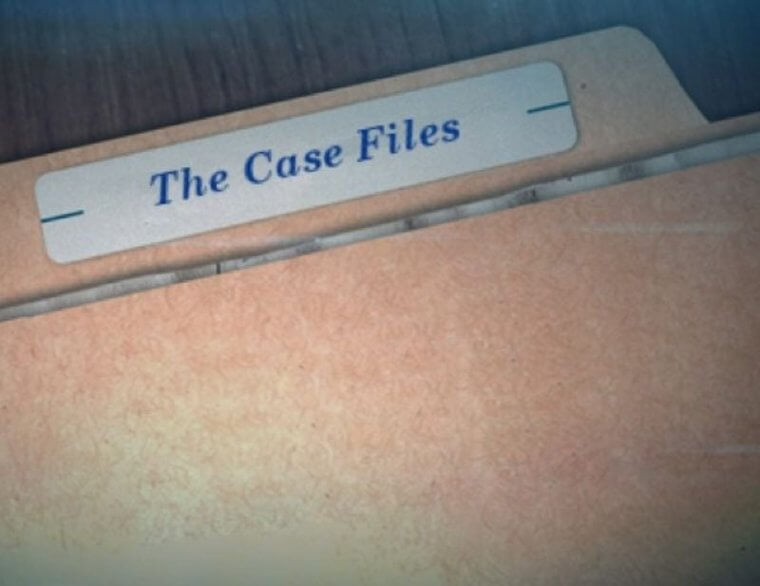 Salomon realized that there was something familiar about Flora's case. As he continued to look over the evidence, he found something that he believed solved the case. He found human remains and jumped to the conclusion that the woman he found was Flora. But before he could wrap up the case, he had to figure out who the remains belonged to.

Putting the Pieces Together
Over the next several days, Salomon had to make some phone calls to determine who the remains belong to. The first call he made was to the Sullivan County Sheriff's office. Yan Salomon's first objective was to speak to the detective there and bring up the case.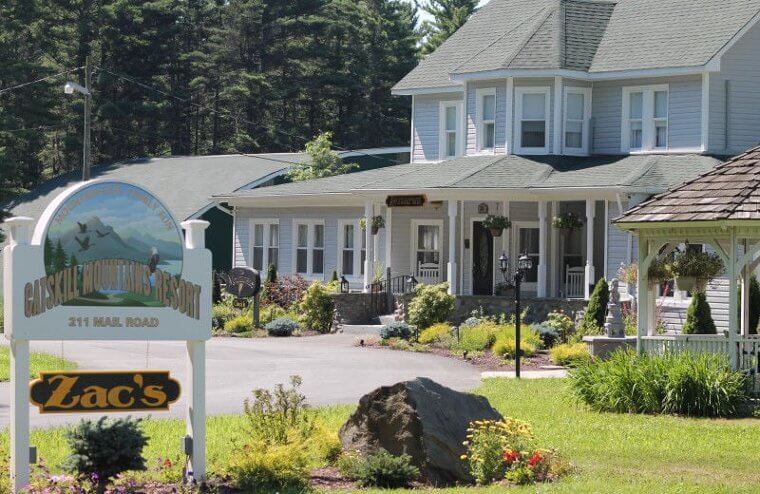 During Salomon's conversation with the detective at the Sullivan office, he explained how he found remains of a woman in the Catskills area. The detective was all too happy to help solve a decade-long case and he decided to help Salomon identify the body. 

ADVERTISEMENT Playing the Numbers Game
Unfortunately, 70,000 women go missing in the United States each year. This number is relatively high because some women that end up on the list are cold cases.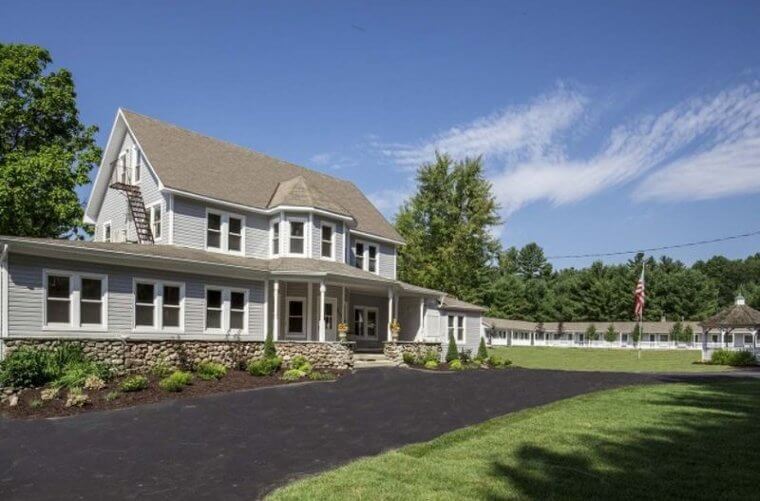 For Salomon, it was going to be difficult to take on the case of Flora by himself. But with a little luck and a keen eye, he was determined to figure out what happened to Flora, even if that meant determining what killed her. 

On the Hunt
Salomon needed to access a database to figure out whose body he had found and if it belonged to Flora. He understood that going through 21,894 files would take too much time so he decided to get a team to help him sort through all the missing cases.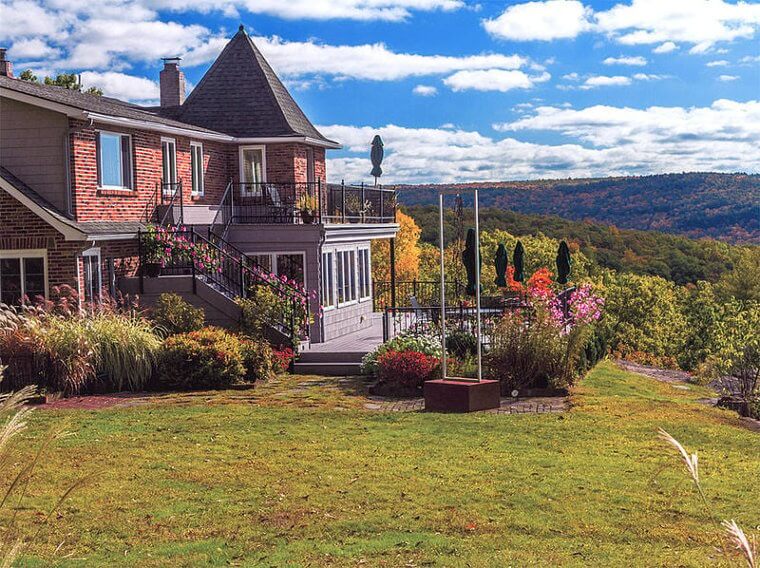 As you can imagine, it took some time to sort through all those open case files. But the team was determined and focused on looking for a connection to the body that Salomon found.

Wrong Trail
After all the many hours of hard work, Salomon asked his team for one more favor. He asked his team to try to find any living relatives or friends that may be connected to the woman he found.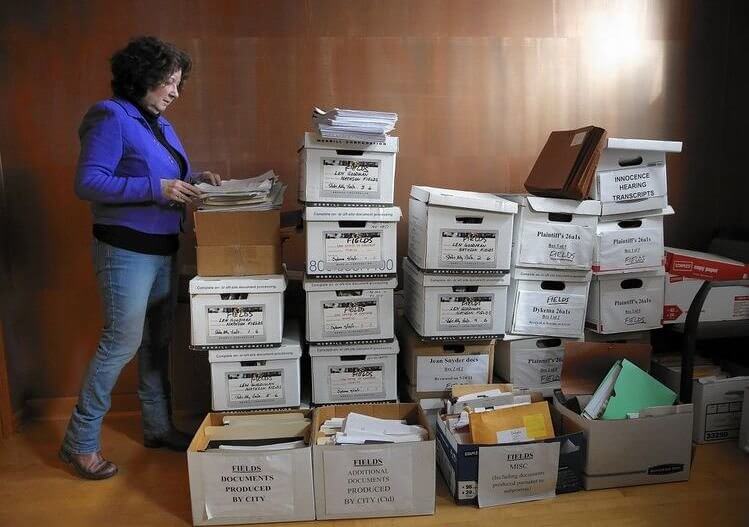 Unfortunately, even after some time, neither he nor his team found any living relatives that were connected to the woman he found. And so the case of Flora remained unsolved. 

Handing Off the Case
With so much time invested in cracking the case, Salomon had no other choice but to hand off Flora's case to Detective Rich Morgan from the Sullivan County Police Department. Salomon couldn't crack the case on his own, not even with the highly skilled team he had.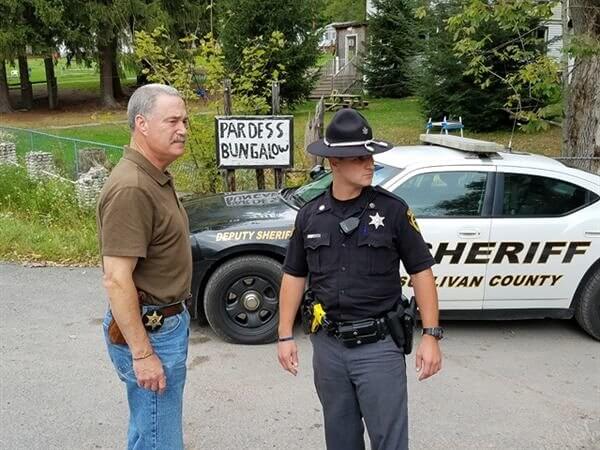 Detective Rich Morgan took over the extensive case and was charged with connecting Flora's case with the body that Salomon located. Somehow, Detective Morgan knew that there had to be a link and so he dug deeper. It took him some time, but after a while, he finally managed to dig up new information.

The Missing Link
Detective Morgan caught a break when he discovered the woman's identification badge. Now, finally, they had a name to go with the body that Salomon found months prior.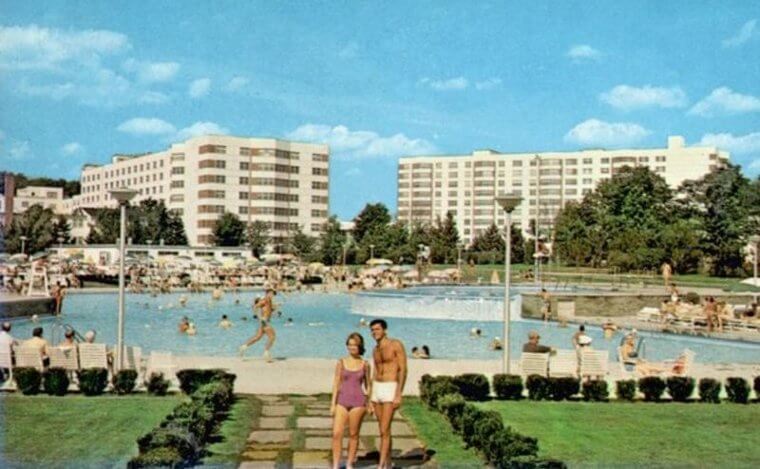 The ID badge proved that the woman worked in the Catskill Mountains just as Flora did. But Detective Morgan discovered that the woman also went missing around the same time that Flora did. With one woman dead and the other missing since 1975, chances were that sooner or later, Flora's body would be found too.

One Dead End After Another
As days turned into weeks and weeks into months with no sign or further clues as to where Flora went, Robert started to lose hope. Sadly, Robert passed away 10 years after reporting that Flora went missing.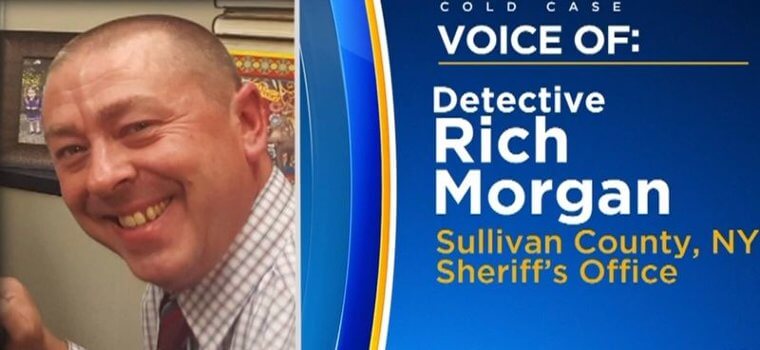 With the passing of Robert, things got even more complicated for Detective Morgan. Now, with no further living relatives, Flora's case was getting colder than it ever had been before.

The Clue That Changed Everything
When it came to modern technology, Detective Morgan had all that he needed to solve the case. On a hunch, Detective Morgan scoured the Social Security Database in hopes that he would get a ping on Flora's case. And sure enough, he discovered that Flora's social security number was in use. Someone out there was using Flora's social security number, so Detective Morgan wanted to know if it was a case of an identity thief or something else.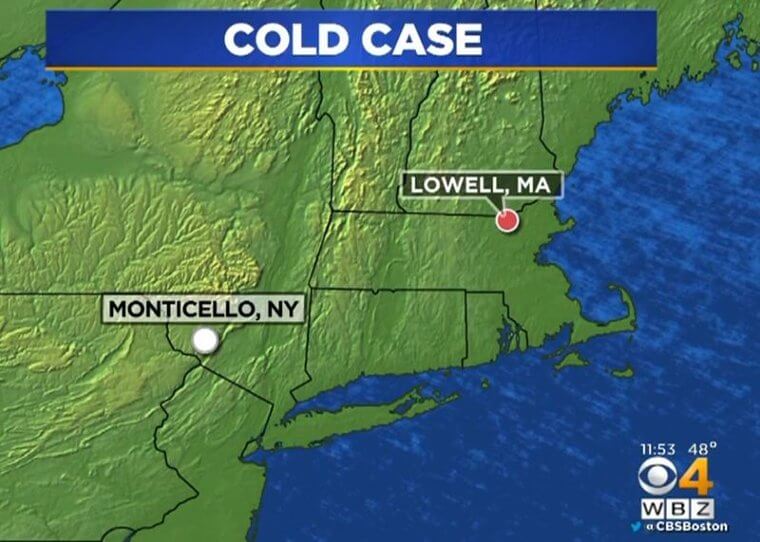 Detective Morgan tracked down the use of the social security number to an assisted living facility that was nearly 250 miles away. In a small town north of Boston, Morgan would finally get some answers. 

The Right Person?
The Detective called the home hoping to get to the bottom of the case. He spoke with several of the staff members only to discover that the person using Flora's social security number was, in fact, someone named Flora.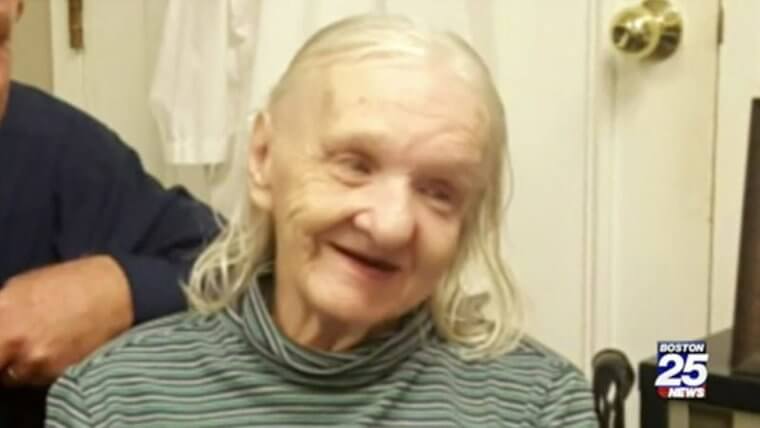 With the name spot on, Morgan got his hopes up. It was then the staff mentioned that Flora's last name wasn't Stevens but Harris. Detective Morgan discovered that Harris had been there since 2001.

Some Kind of Fraud?
For Detective Morgan, Flora's case was getting weirder and weirder. He knew that the chances of Flora being alive were slim, but to have found someone pretending to be her would be worth a trip to the assisted living facility.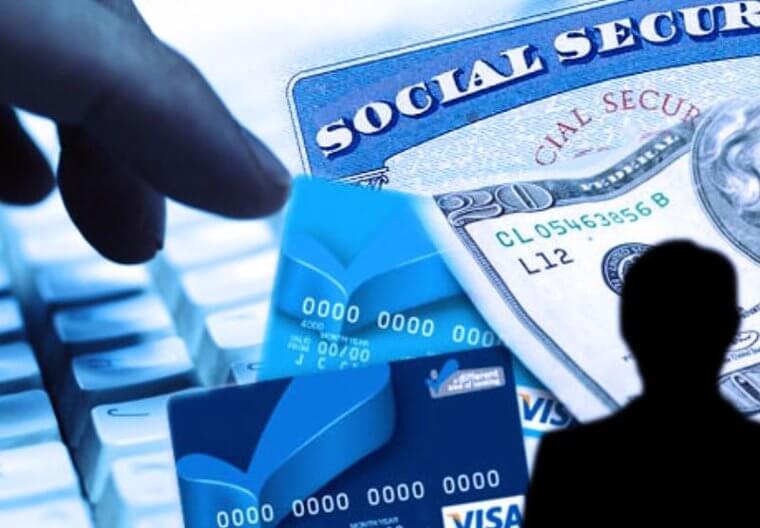 That is exactly what Detective Morgan did. He drove down himself to ensure that who he was dealing with was in fact, Flora. After all, the case had been open for so long, he wanted to see it closed. And coming to see someone with the same first name, and birthday, but a different last name was all too coincidental.  

What Was Going On?
In order to be absolutely sure, Detective Morgan took a colleague with him to the assisted living north of Boston. He wasn't taking any chances in cracking this case.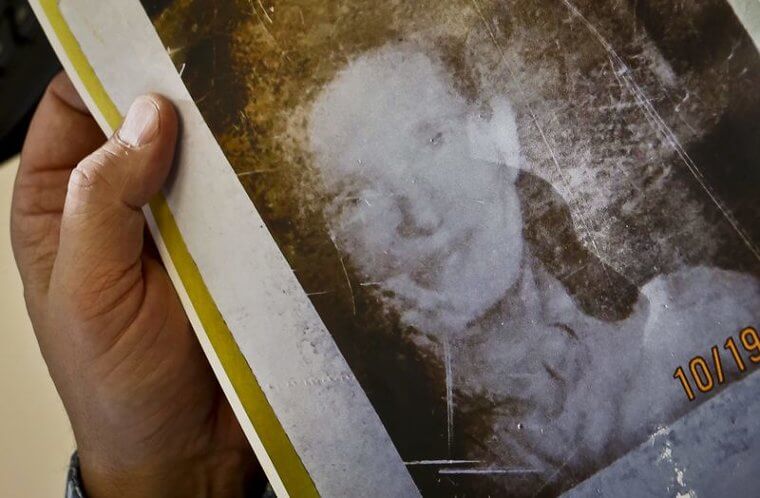 But when they finally got to the place, Detective Morgan and his colleague were shocked to discover a new clue to this already baffling case. They brought with them a photo that only the real Flora Stevens would recognize.  

Was It Really Her?
As the Detectives spoke with the old woman at the nursing home, they were amazed by her answers to their questions. But it was what she said after shown the picture that shocked the detectives.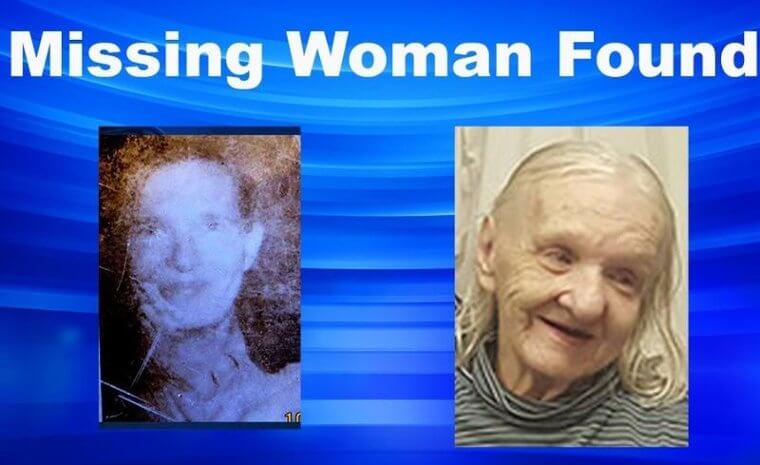 When shown the picture, she clearly pointed herself out exclaiming that it was really her. But what was even more extraordinary was her ability to point out her ex-husband, Robert. It was then that the detectives knew beyond a shadow of a doubt that they had found Flora Stevens.

And You Are?
Unfortunately, Flora wasn't able to fill in the details as to what happened the day she disappeared. Flora's memory could not recall the facts.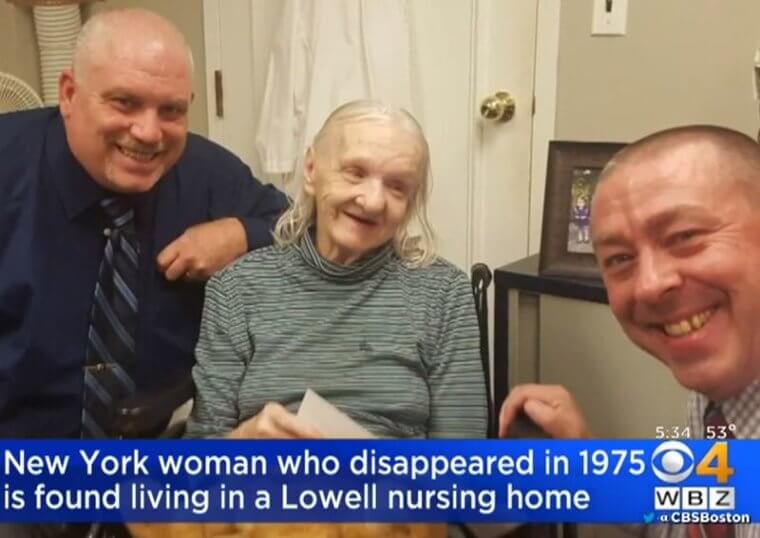 The detectives were thrilled to have solved a case, but although Flora was alive, her memory was so far gone that she couldn't give them any further details. 

Abuse or Neglect?
After speaking with Flora, the detectives believe that poor Flora may have experienced psychiatric issues that led her to run away. Apparently, Flora had a really bad marriage and was in an abusive relationship a long time ago.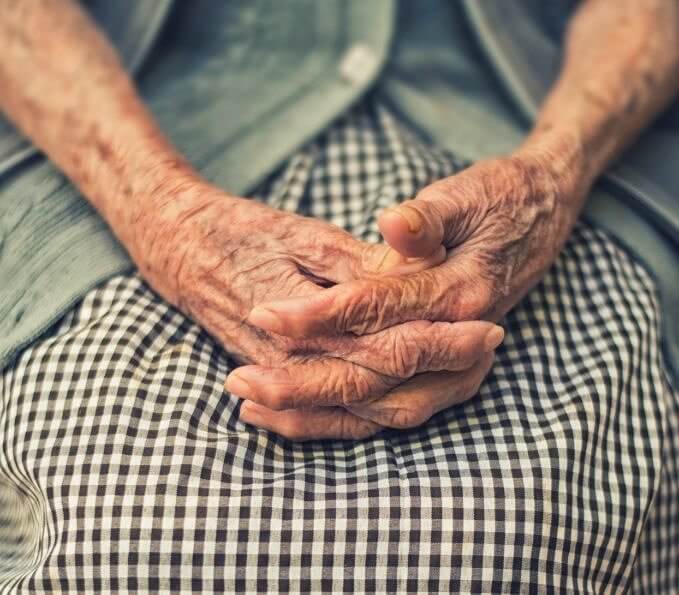 Many people working on the case believed that Flora took the opportunity and ran from the abusive relationship.

Hidden for a Reason
Flora's caretaker, Mbuva, has been with Flora for a long time. When questioned by the detectives, he shed a bit of light on the situation by saying how Flora didn't want to be found.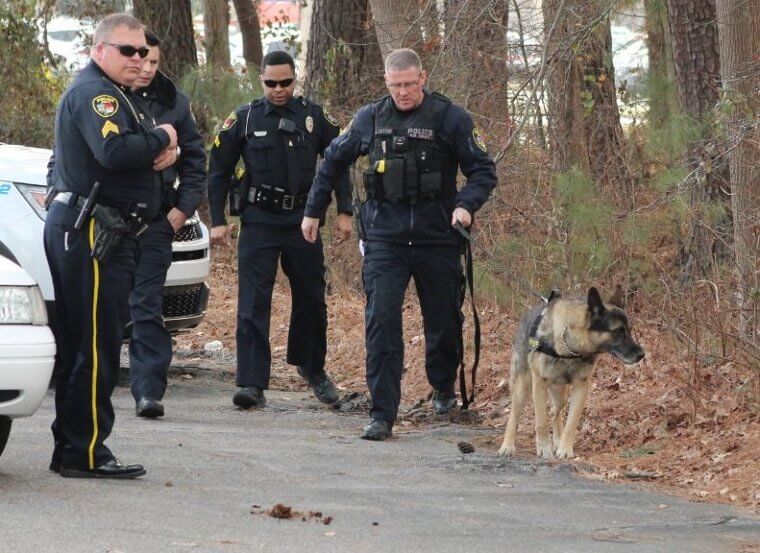 He also went on to express how he could tell that a lot happened to Flora earlier in her life. It was clear by Flora's demeanor that she had been through a lot and when she had a chance to bail, she took it. 

Put to Bed
Sullivan County was able to close the case on Flora, despite the fact that all this time they were searching for Flora Stevens and not Flora Harris. Still, they deserved it due to how many man-hours and years it took to solve it.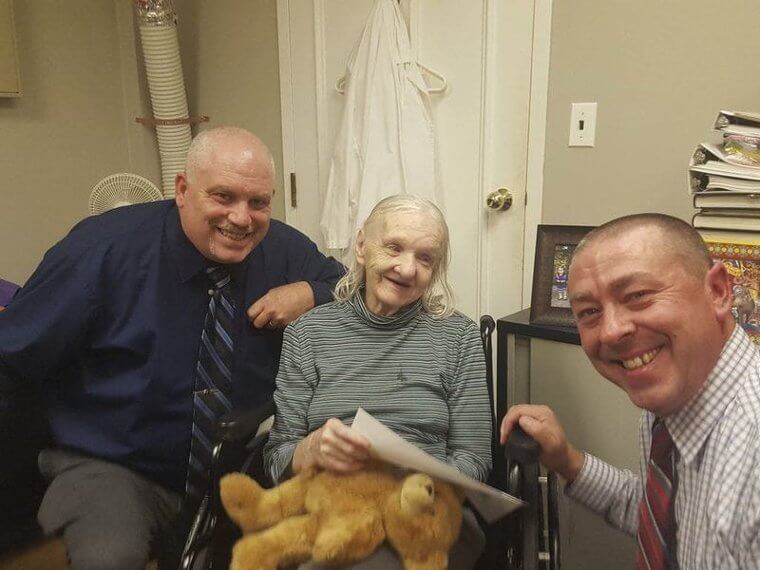 According to her caregiver and others who have spent time around her, Flora's catchphrase was always "none of your business." Flora clearly never wanted people to know where she was.

Goodbye
While it may have taken 42 years to find Flora, the detectives solved more than one case. They figured out who the remains, that Salomon found, belonged to as well as what happened to Flora.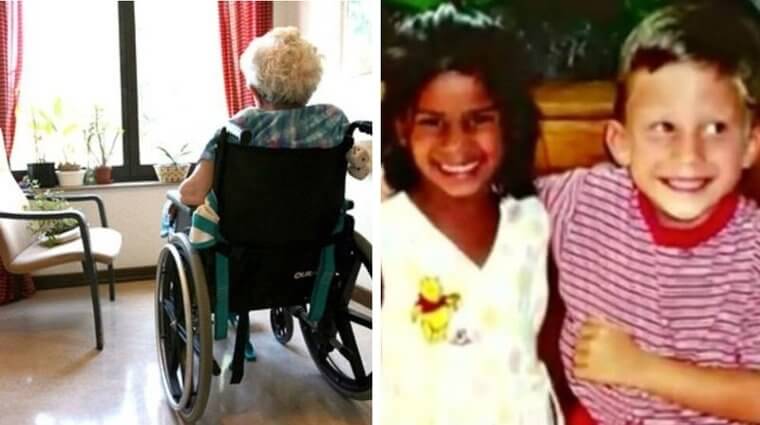 The most important thing was that Flora was safe and sound. When the detectives left Flora, she simply gave them a smile and a wave and wished them well. Surely it was the happy ending that the detectives were hoping for.