Have you noticed how everything seems to be getting more expensive lately? It's because inflation is going crazy in the past few years! You can see it every time you shop for anything—but especially at the grocery store. So, this is the perfect time to learn how to grocery shop the smart way. These hacks and tips will help you save money and time on your next grocery errands.
Don't Shop When You're Hungry
This tip is simple but effective when it comes to saving money on groceries: Don't go shopping when you're hungry! Trust us, making decisions on an empty stomach is a recipe for disaster, and you might end up spending more than you intended. So, if you can, make sure to have a satisfying meal before heading shopping. Your wallet (and your stomach) will thank you later!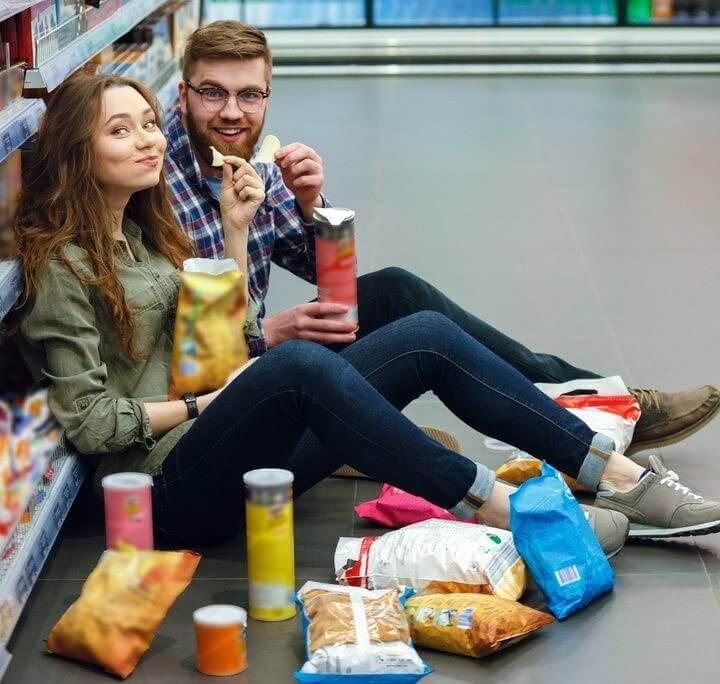 Hunger can really mess with our decision-making skills, as a study by the University of Dundee revealed. According to the study, when we're hungry, we're more likely to be impatient and settle for instant gratification, even if it's not the best option. So, next time you head to the store, be sure to grab a snack or eat a meal beforehand to avoid making hasty and costly choices.

Generic Brands Are Usually Cheaper
Big fancy brands spend a ton of money on advertising and fancy packaging. And it usually ends up getting tacked onto the price of their products. But just because something costs more doesn't necessarily mean it's better! So, don't feel like you always have to go for the most expensive option. Sometimes, the cheaper stuff is just as good (or even better!).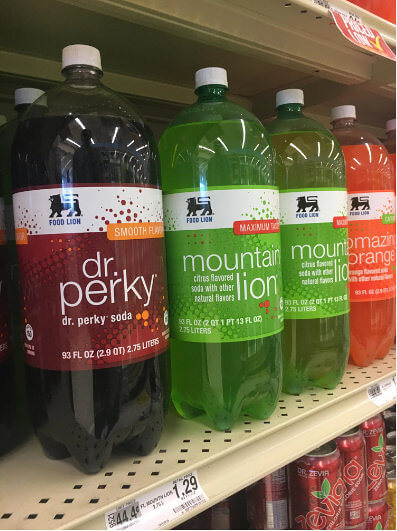 According to dietitians, there's not usually much of a difference in nutritional value between the two. Sure, there might be some slight variations in flavor and advertising, but when it comes down to it, you can usually save a few bucks and still get all the nutrients you need by going for the cheaper options. So, next time you're at the grocery store, don't be afraid to give the generics a try!
Think Outside The Lunchbox
When it comes to saving money, it's not just about being savvy at the grocery store - but also developing smart habits at home. Let's face it, most of us opt for takeout instead of cooking because we're usually in a rush. But fear not! With a little bit of planning and creativity, it's totally possible to cut back on your restaurant spending and still enjoy delicious and satisfying meals.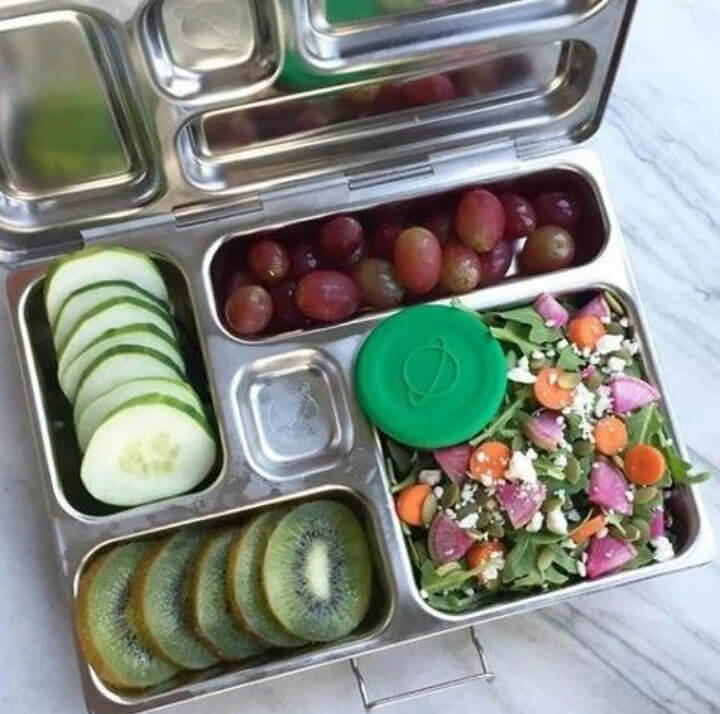 By planning ahead and packing your own meals, not only are you doing your wallet a favor, but also your body by providing it with fresher and more energizing meals. Plus, a lunchbox is like a little piece of childhood nostalgia that you can carry around with you wherever you go. So go ahead and start packing those lunches, folks!

A Healthier Body And Bank Account
We all know that eating healthy is good for our bodies, but it can also do wonders for our wallets! Why waste your hard-earned cash on junk food like soda and chips that basically have zero nutritional value? By loading up on nutrient-rich foods like fruits, veggies, and lean proteins, you'll not only be doing your body a favor, you'll also be saving some serious dough.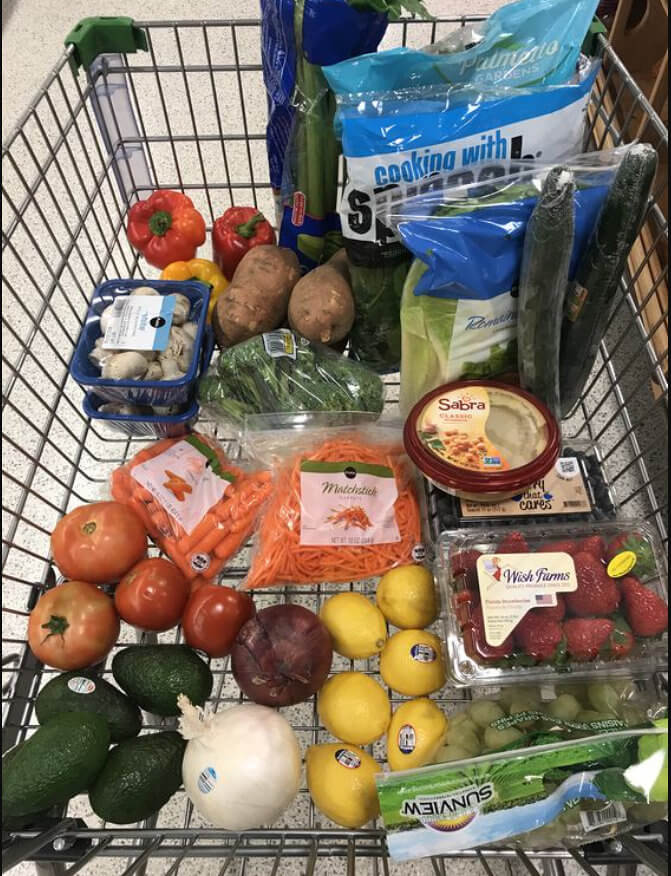 Healthier and more nutritious food keeps you full and satisfied for a longer amount of time, so it can help you avoid those pesky cravings for unhealthy snacks. Trust us, once you've made healthy eating a habit, you won't even miss those greasy chips and sugary sodas. Give it a month or two and you'll see - your taste buds and your wallet will thank you!
Don't Be Snobby With Your Water
Bottled water isn't exactly breaking the bank, but why waste your hard-earned cash on it when you can have perfectly good water straight from the tap? Tap water is practically free and, in most developed countries, is 100% safe to drink. So why not save some money and help the environment by ditching those plastic bottles?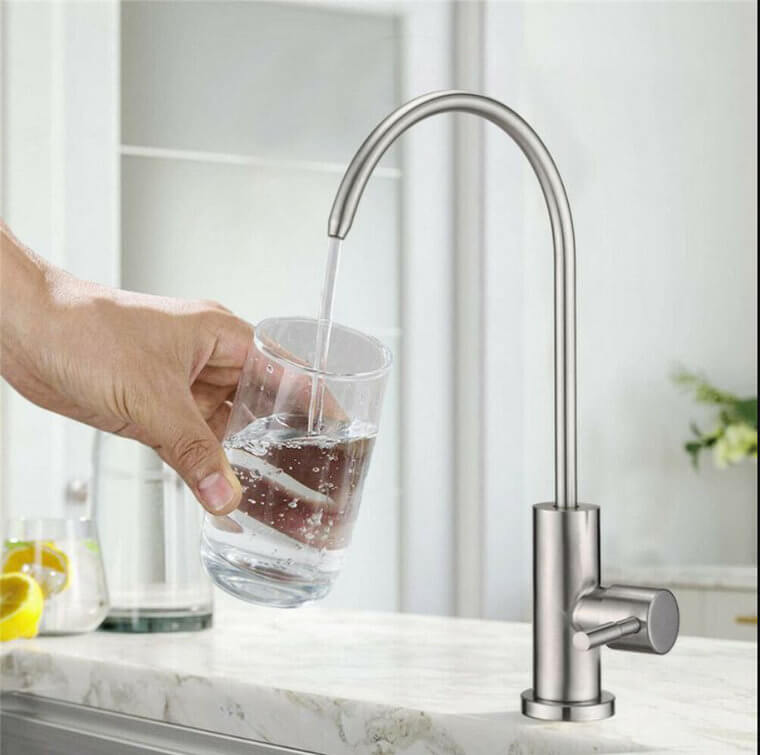 In the US, tap water undergoes a thorough process of filtering, disinfecting, and adding fluoride to keep those pearly whites healthy. Plus, the Environmental Protection Agency (EPA) enforces some serious safety standards to ensure that tap water is always safe to drink.
Online Shopping Actually Help Control
Shopping for groceries online might seem pricier than visiting the store, but surprisingly, it can lead to significant savings on food. The best part is that customers can keep track of their spending and effortlessly remove any unnecessary items from their virtual carts. This can be a huge help in preventing overspending and sticking to a budget.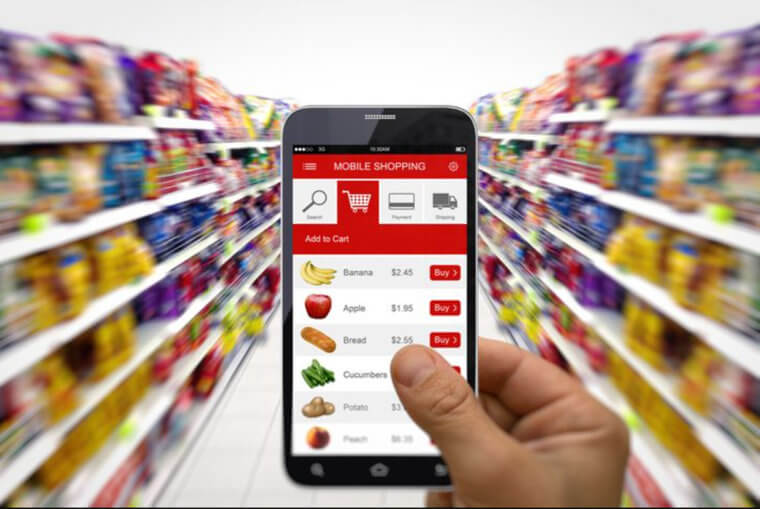 Not only does online shopping give you more control over your grocery purchases, but it also saves you precious time. As the old saying goes, time is money, right?
Try To Avoid Bringing Your Kids With You
We know you love them, but taking kids to the grocery store can be detrimental to your shopping trip. Not only will it give you some peace of mind when strolling around, but it will prevent you from buying them things they don't actually need. Even though they can't pay for it themselves, they can still end up costing their parents a pretty penny.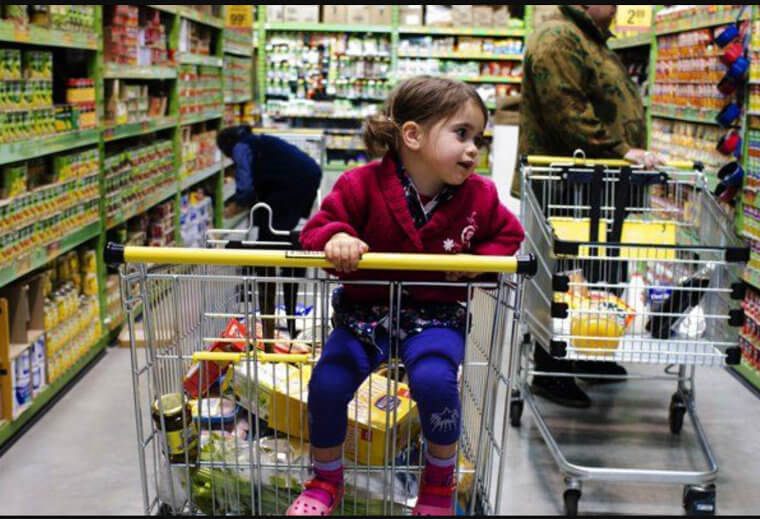 Children get all excited by the colorful packaging and beg their parents, and many times even throw a tantrum, to buy stuff they likely won't ever touch.
Don't Plan Ahead
If you're looking to save some cash on your grocery bill and get creative in the kitchen, forget the plan and keep an eye out for sales instead! It's a fun way to try out new recipes using discounted items.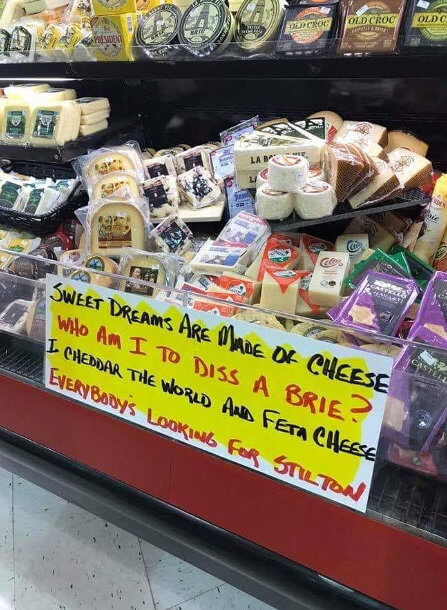 For those who love planning and can't imagine shopping without a list, there's still a way to save some money. Simply check the store's app before heading out to see what's on sale. It's a great way to combine planning and saving without sacrificing either.

Smoothies Help Cut Down on Waste
Fruits are a must-have in any healthy diet, but let's face it, they can be quite pricey, and it's a bummer when they go bad so quickly. So, why not switch things up and try making some delicious smoothies instead? This is a great way to use up your fruit and avoid any unnecessary waste. Plus, who doesn't love a refreshing smoothie on a hot day?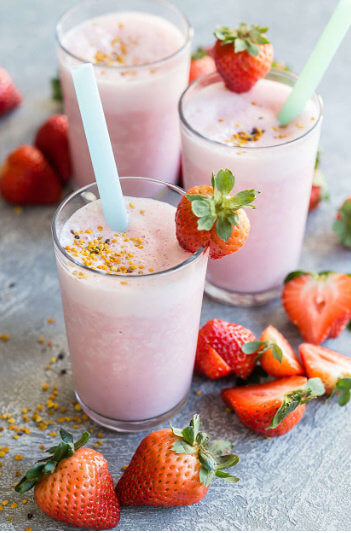 Here's a fun tip! You can freeze your fruit without sacrificing any flavor, and this works wonders for making smoothies. Who cares about texture when you're blending everything up into a delicious drink? Plus, smoothies are a fantastic way to mix and match different fruits for a whole new flavor experience. So, give it a try and let your taste buds dance!

A Plant-Based Diet Has So Many Pros
Some vegetarian dishes are just as mouth-watering as their meaty counterparts, even for die-hard carnivores! Also, if you're looking to cut down on your grocery bill, consider adopting a semi-vegetarian diet. This means you can still enjoy meat a few times a week, but focus on delicious veggie dishes the rest of the time. Your wallet (and maybe your figure) will slim down in a healthy way.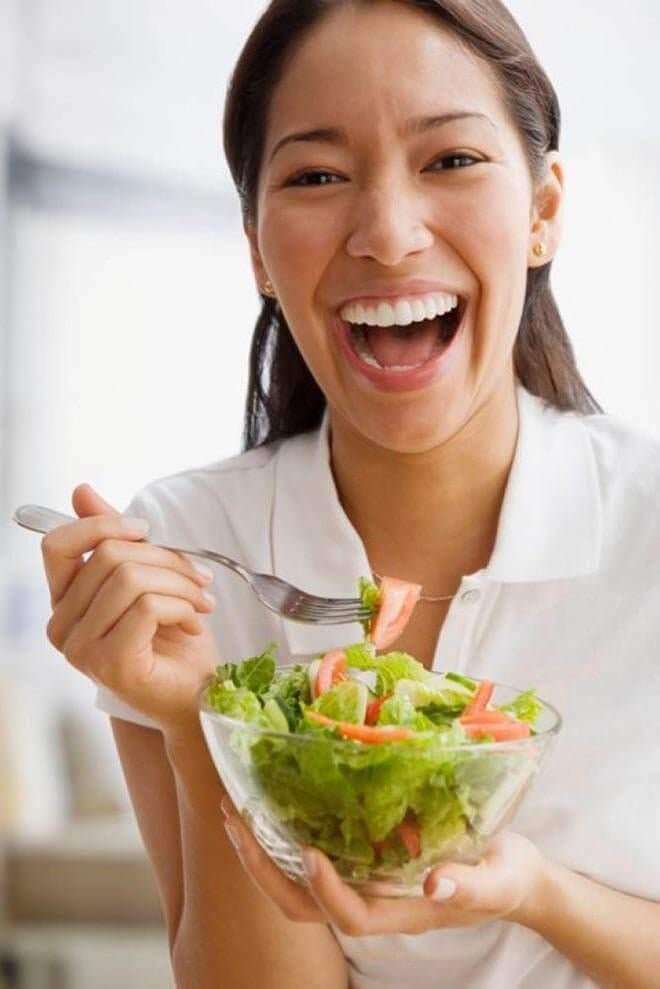 Who says you need meat to have a delicious and nutritious meal? There are plenty of tasty and wallet-friendly alternatives like eggs, veggies, and tofu that can give your taste buds a treat. With the right recipe and cooking techniques, you won't even miss the meat. So why not try something new and exciting for your next meal?

Tupperware Is Your Best Friend
We all have Tupperware containers lying around, so why not put them to good use? Instead of tossing out that half-empty can of corn from dinner, consider freezing it for later. It may take a little effort to pack it up, but the payoff is worth it. With just a little bit of planning, you'll be amazed at how much food you can save and enjoy later.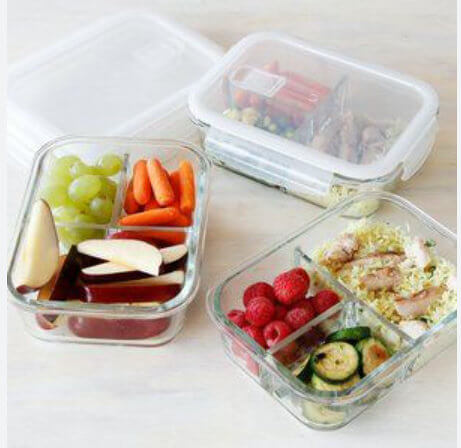 If you're looking to save some cash on your grocery bill, here's a tip: don't let those leftovers go to waste! Freezing your extras is a fantastic way to stretch your food budget and ensure you always have something delicious on hand. So, before you toss out that half-eaten meal, consider giving it a second life in the freezer. You'll be amazed at how much money you can save in the long run!

Instant Noodle Have Never Looked Better
Ah, instant noodles. A staple for many college students for good reason: they're tasty, budget-friendly, and packed with calories. But let's face it, eating the same thing every day can get old fast, even with all the different flavors out there. So, why not mix things up and try some other easy and budget-friendly meal options?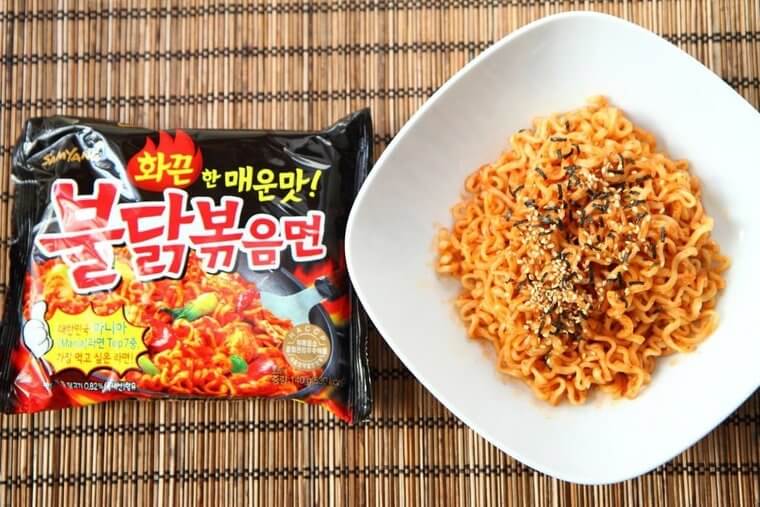 Want to spice up your instant noodles game? Use them as an ingredient rather than a stand-alone meal. By adding some veggies or meat and experimenting with different spices, you can transform your plain old noodles into a delicious and nutritious dish. So, next time you're feeling bored with your usual instant noodle routine, get creative in the kitchen and see what delicious combinations you can come up with!

China Is On To Something
While cutting down on meat can definitely help you save on your grocery bill, don't forget about the humble grain of rice! Chinese cuisine is a great place to start when it comes to delicious rice dishes. Not only is rice one of the cheapest items at the grocery store, but it's also incredibly versatile and can be used in countless ways to make your meals shine. Incorporating more rice into your cooking can save you money without sacrificing flavor.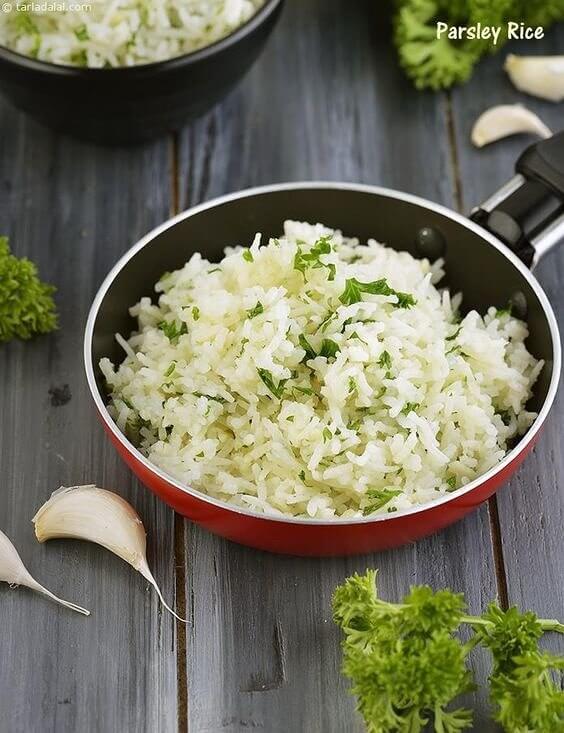 If you're looking for an easy and delicious Chinese classic, look no further than egg-fried rice! With just some leftover rice, eggs, and your choice of thinly sliced veggies, you can whip up a flavorful meal in no time. Not only is it a great way to use up leftover ingredients, but it's also budget-friendly and super tasty. Give it a try and see how simple and delicious Chinese cooking can be.

Airtight Conditions for Potatoes
Potatoes are a staple for many homes. What's more, you can make them into a variety of dishes. Unfortunately, these root vegetables don't stay good forever. If stored carelessly, they start to go bad. To avoid this loss, store them in airtight conditions.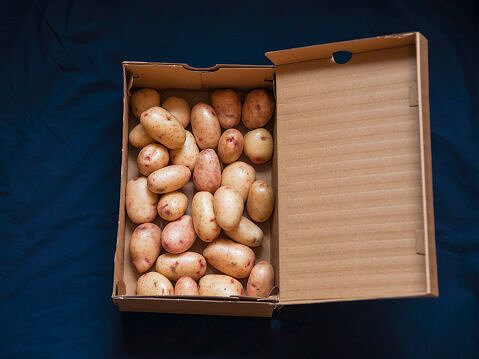 Unlike moist areas, stashing potatoes away in a pantry or closet in your kitchen helps because there is less chance of mold growing there. One further step is to modulate the storage environment between 45°F and 55°F. Also, keep your potatoes away from your onions, as the latter produces a high level of ethylene gas which cause potatoes to rot if placed in the same basket!

Support Local Businesses
While big chain stores may offer tempting discounts on branded products, you might be surprised to find that the cheapest produce is often found locally. Do a little research and find the small stores in your area that offer the most affordable veggies, crops, and fruits, you can save big on your grocery bill.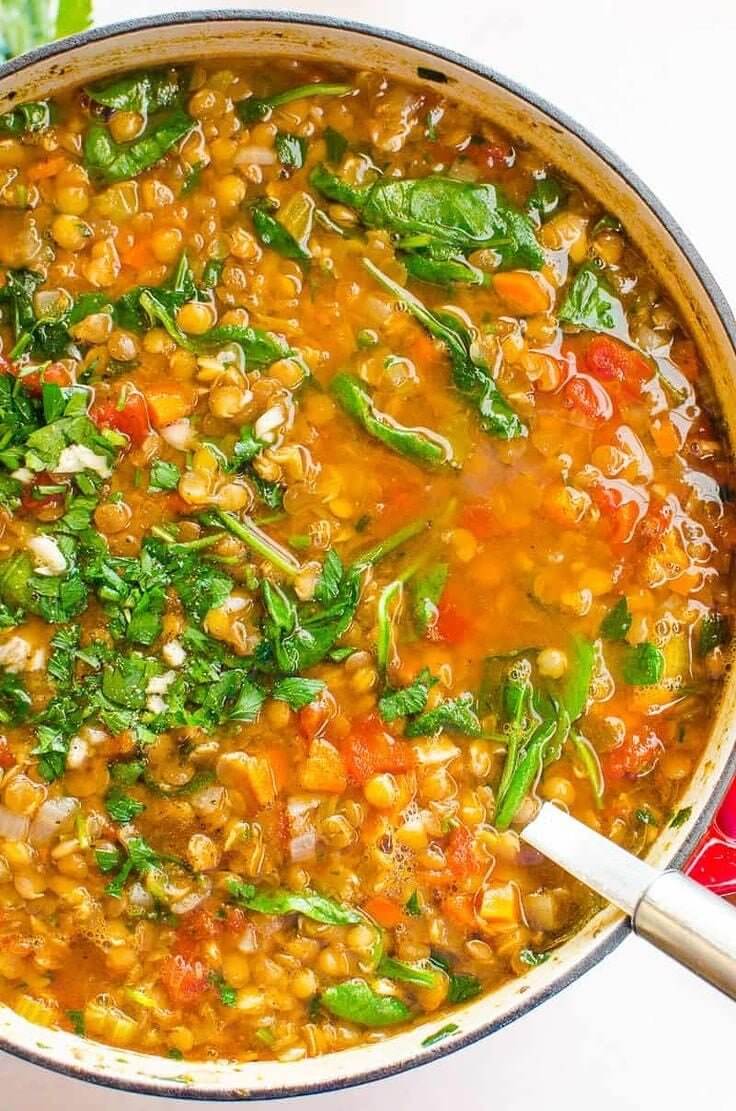 A local store owned by a Persian family might have better prices on certain items, like lentils, than the big chain stores. By taking the time to explore all the options available to us, we can often find great deals on groceries that we might have otherwise missed. Also, you will be helping small businesses that probably put their life's work into their stores.

There Are Pros To Grocery Lists
While they might not help us take advantage of discounts, grocery lists have other ways to save time and money. By knowing exactly what you need to buy, you can avoid wandering aimlessly around the store and wasting precious time. Plus, shopping lists can help save money by preventing you from impulse-buying items you don't really need.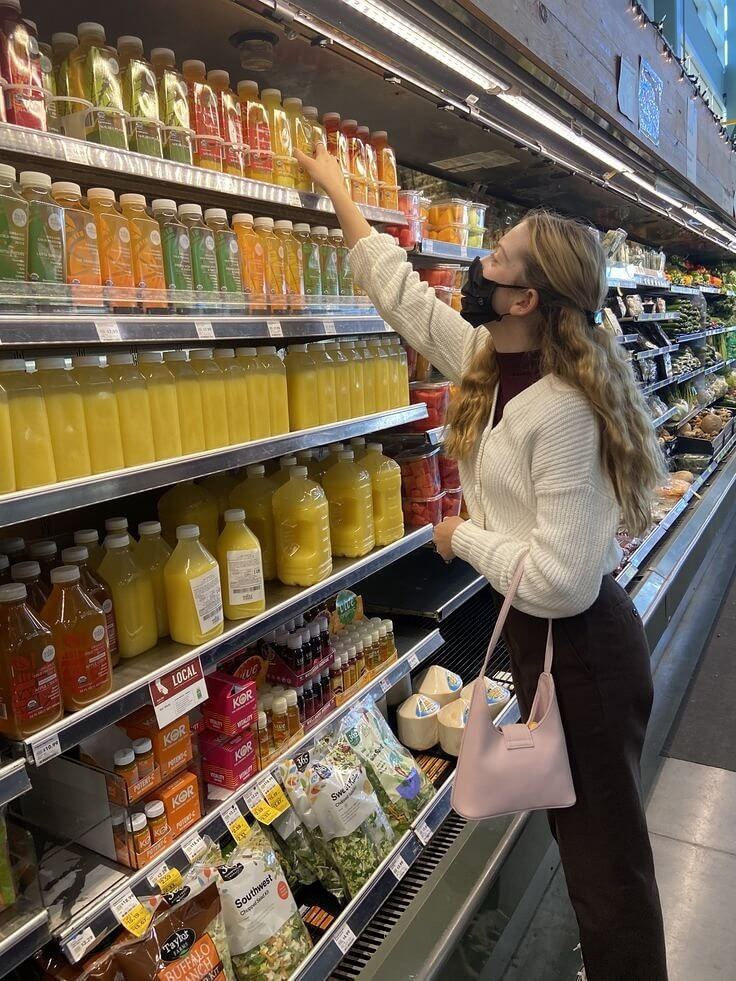 So, if you're looking to save money on groceries, be sure to take the time to make a detailed shopping list before heading to the store. And once you're there, do your best to stick to it! You might be surprised by how much money you can save by simply being more intentional and mindful with your shopping.

A Whole Chicken Goes a Long Way
Buying a whole chicken can be a smart move for saving money on meat. Not only is it often cheaper than buying individual cuts like breasts, thighs, and wings, but you can also get more meat for your money. Plus, if you don't end up using all of the chicken at once, you can easily freeze the leftovers and enjoy them later on.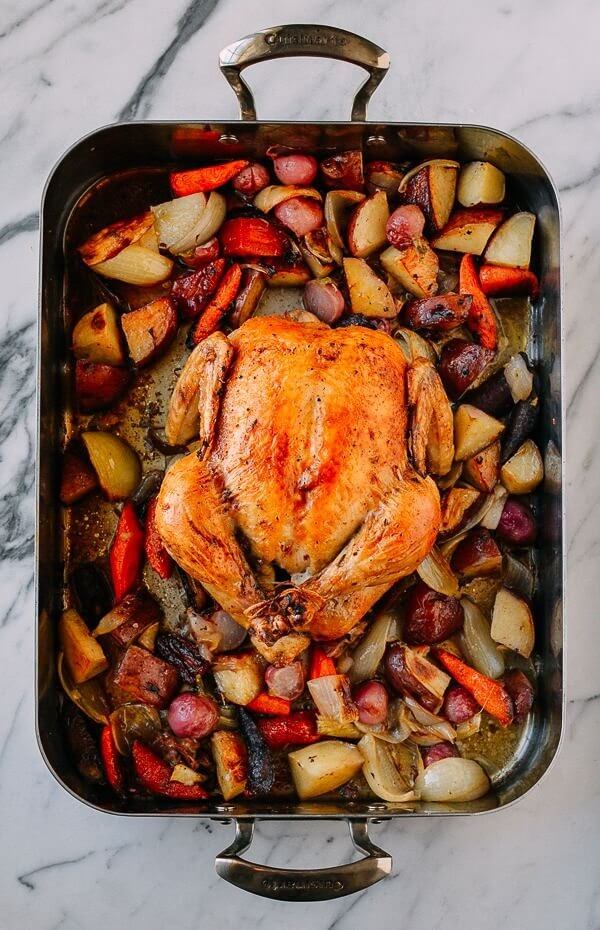 Also, buying a whole chicken can help you align with The World Cancer Research Fund (WCRF) International recommendadition that adults limit their weekly meat consumption to no more than three portions (or about 1.1 pounds) per week. So by purchasing a whole chicken, you can meet this guideline while still enjoying a delicious and affordable meal.

Turkey Isn't Only For Thanksgiving
Instead of spending a lot on red meat, why not try a cheaper and healthier alternative like turkey meat? Although it doesn't taste the same as steak, with the right amount of spices and condiments, people may not even notice the difference. Plus, it can be a great option for tacos!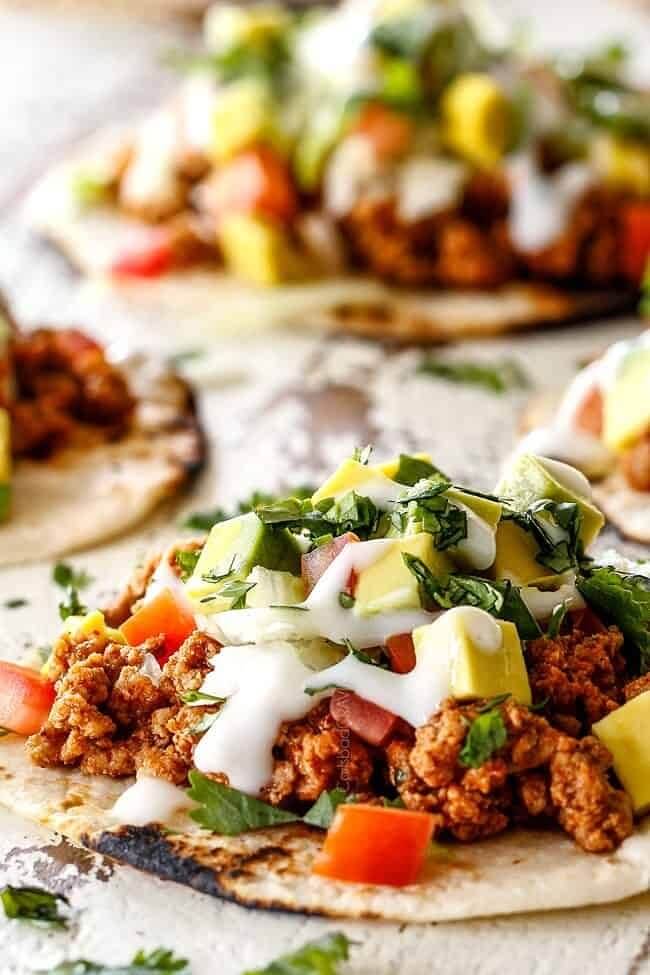 Not only is red meat pricey, but it may also pose health risks such as coronary heart disease, type two diabetes, stroke, and cancer. Thus, it's a wise decision to limit the consumption of red meat or even eliminate it from the grocery list.
Good Ol' Spaghetti
Cooking for a big group can be challenging, especially when trying to save money on food. But did you know that spaghetti can be a great solution? This versatile pasta has been enjoyed for centuries, ever since the Arabs brought it to the Mediterranean region in the 8th century.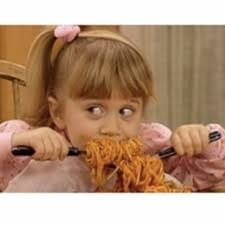 Spaghetti is a great option for cost-effective cooking, especially when preparing a large meal. By adding a few additional ingredients, it's possible to create a delicious and budget-friendly meal for a crowd.
Turn Your Green Thumb Into Green Dollar Bills
If you have a private garden, consider growing your own vegetables and fruits as it is a great way to save money on produce. You can get them for free, which is an excellent deal!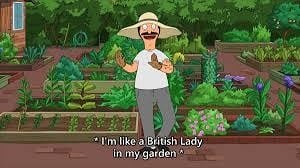 Additionally, growing your own fruits and vegetables allows you to avoid the use of harmful pesticides like rotenone, copper sulfate, and BT toxins, giving you access to whole and organic produce for free.
Buy Almost-Expired Products
One way to save money on groceries is by purchasing almost-expired products at a discount from the bin often found in stores. While this requires quick action, it can be a great way to save money. However, it's important to consume the products before their expiration date.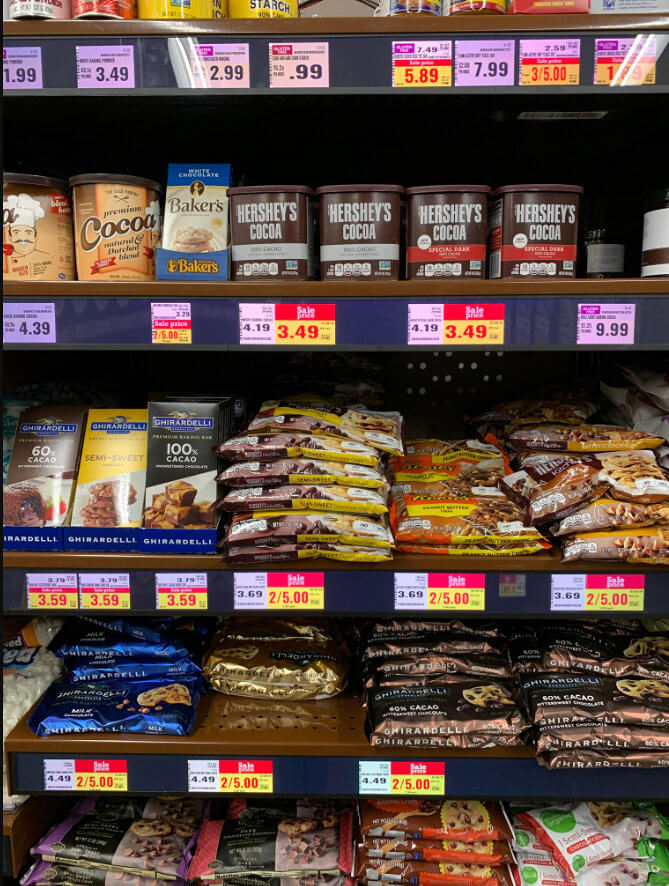 Insider reports that consuming expired products can expose individuals to harmful bacteria that can cause discomfort, such as nausea, vomiting, and diarrhea. It's also important to watch out for visible signs of mold and yeast.

Don't Throw Out Your Scallions
There is no downplaying the role of scallions in many recipes and side dishes. Yet, these much-needed allium species vegetables or spring onions, if you like, tend to wilt quicker than you can light your matchstick. So, here's a hack for the next time you consider throwing those wilted scallions out of the kitchen window in frustration.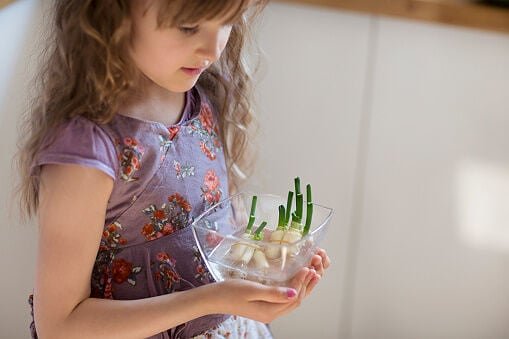 You can regrow them! One only needs to put the root bottom of the scallions an inch or two below the soil level in a container or mason jar filled halfway up with fresh tap water. Then, watch them grow at the corner of your kitchen window.
Freeze Your Herbs in Olive Oil
Did you know it's elementary to save time and effort by freezing your favorite spices like basil, rosemary, oregano, and thyme into cubes using an ice cube tray with olive oil? Well, now you know. You can rest assured of a constant supply of fresh herbs for your meals and hot day drinks.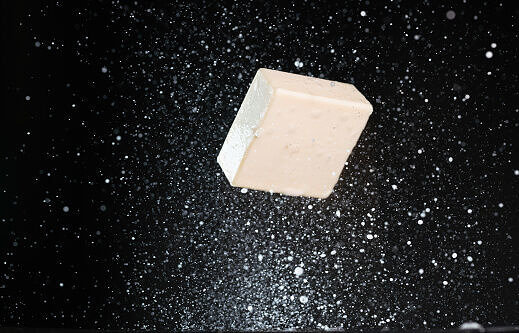 Even when the spices are off-season, you will enjoy them as much as you want. So now, what are you waiting for? Go on ahead and make a few batches and once the ice herbs have frozen, store them in zip lock bags. Can't stand the taste of dried herbs? You're welcome!
Storing Sour Cream and Cottage Cheese Containers
It might not look like the best hack in the world because of aesthetics, but this science-backed hack promises to save you a few coins next time you have to throw away your half-used sour cream or cottage cheese because it went bad. You only need to turn these products' containers upside down, and voila! You are good to go for a while.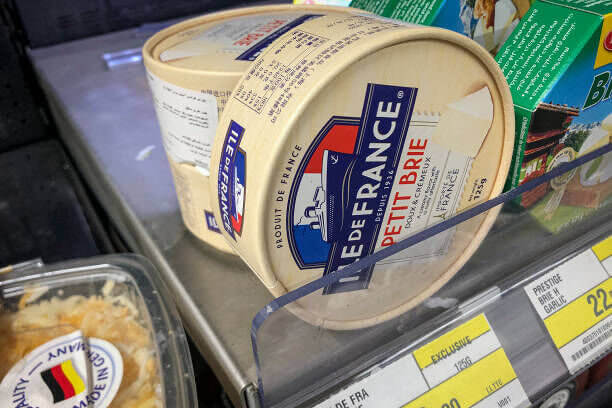 Turning them upside down creates a vacuum inside the containers and slows down bacteria growth in your sour cream and cottage cheese. This way, they don't spoil fast and stay good for an extended period.
The Ultimate Banana Hack
Similar to onions, bananas release a significant amount of ethylene gas, which can cause them to turn brown quickly. To prevent this from happening, all you need is some aluminum foil to block the gas from affecting the rest of the fruit bowl.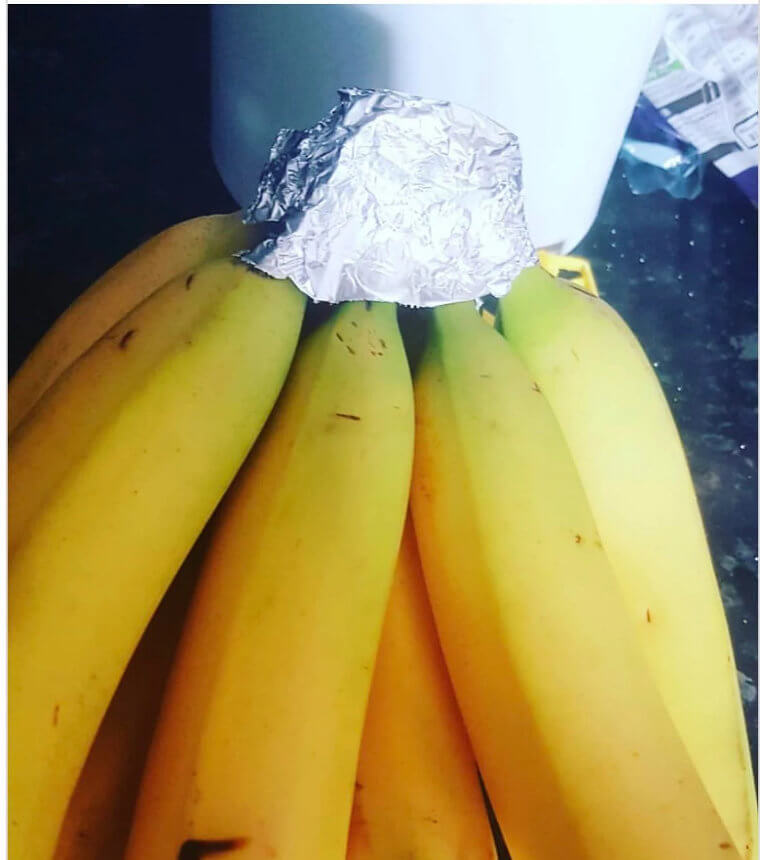 Similar to onions, bananas release a significant amount of ethylene gas, which can cause them to turn brown quickly. To prevent this from happening, all you need is some aluminum foil to block the gas from affecting the rest of the fruit bowl.

Deep-Clean Your Fridge
Keeping the fridge clean is essential to prevent the growth and spread of mold, which can accumulate in the corners of the fridge, particularly in the produce drawer, and contaminate the food inside.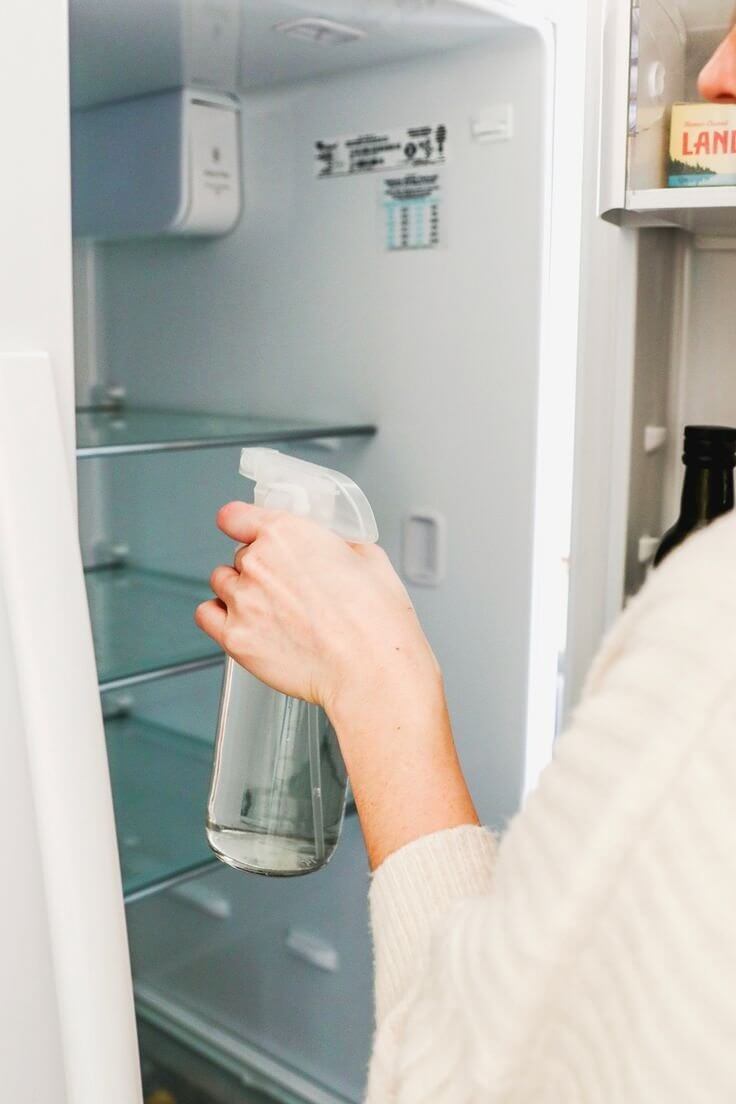 Maintaining a clean fridge is crucial for preventing mold and bacteria growth that can contaminate food. Experts recommend deep-cleaning the fridge every three to four months to ensure its cleanliness and avoid any potential health hazards.
Keep Your Milk in the Middle Section
Who knew the rich white fluid needed some refrigeration pampering, unlike others? You can't just place milk anywhere you want in the fridge. There's a special place for dairy products amidst all that food clutter, where they could thrive in their freshness. Where? Right inside, in the middle section.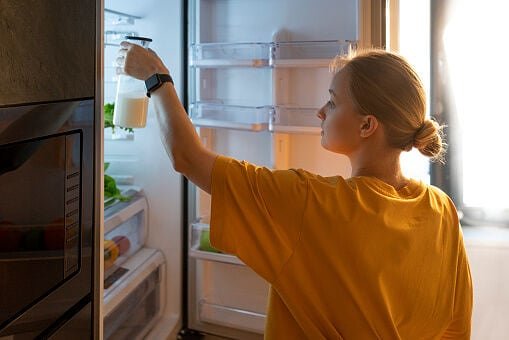 Milk gets spoiled faster; that's why it falls under perishable goods. You shouldn't place it in exposed zones like the shelves by the fridge door. Though it's highly convenient, the temperature in that area shifts drastically. So, if you're someone who enjoys the daily dose of a tasty protein beverage, never put it where the heat and humidity easily break through.

Look, It's the Ginger Stacking Magic
It's hard to manage a savory cuisine without a sprout of ginger. So, it's always best to keep a stack of them in the refrigerator in case your gingersnaps or salad dressings might need them. Before we get to the kitchen, though, remember that when ginger-hauling, store it in an airtight container or closed plastic bag before piling it in the freezer. In that way, you won't break a sweat when grating, compared to buying the whole root. Even more, the peel comes off so delicately that there's no need for a peeling machine—genius!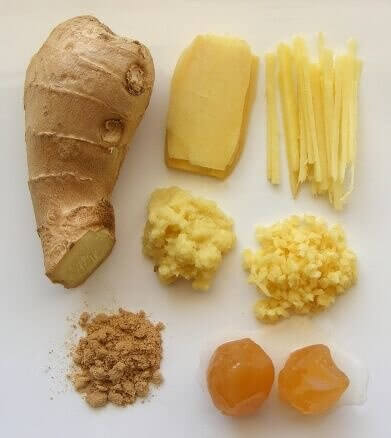 Veering toward this stacking method helps the aromatic spice freshness last longer. When frozen, it could even stay pristine for up to six months.

Avocado Scraps, No Problem!
No doubt, avocado has become wildly popular, and it's not difficult to understand why. It has plenty of health benefits, and the velvety, almost earthy taste is sought after. You want them in your creamy, fruity shake or a leafy vegetable dish finisher. Then again, once you slice the green fruit in halves, keeping it garden-fresh can be quite troublesome. Before you know it, their palettes grow dark and go squishy.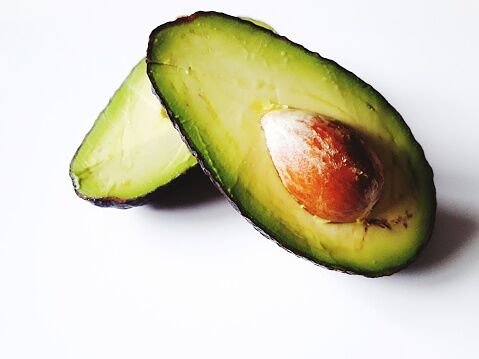 We love ascorbic acid for immunity, but that's also the reason alligator pear turns nut-brown. Don't fret, though; there's a remedy for that. A tiny lemon splash of citric acid will fight off the spoilage attack. Then, you can leave the rest in your refrigerator.

Paper Sack to the Rescue
Either you put some in your grocery bag or skip the umbrella-shaped stalk altogether; mushrooms are here to stay. There are plenty of varieties sprouting in the produce aisles already. More so, even in the face of other popular vegetables, the exotic shroom is selling. So, all you mushroom devourers, mind your paper bags, for that's where your favorite domed cap should rest.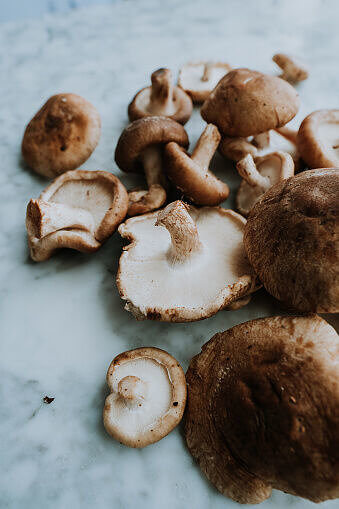 If you want them fresh, keep them in the wrapping sack for approximately a week. Then after, you bunch it on the chiller shelves. It's a simple but effective storing manual where you prevent fungi contamination using a papery pack that serves as an absorbent material, thus, still allowing proper air movement.
Use Plastic Bags for Storing Ice-Cream
Ice cream is a delight, and it becomes all the more soothing when it's a hot day. Yet, if it is not stored properly, it may lose its texture and even alter its taste. Sometimes, you take the ice cream jar out of the freezer and find out that not only is it rock solid but it has crystals, too. Does that sound familiar?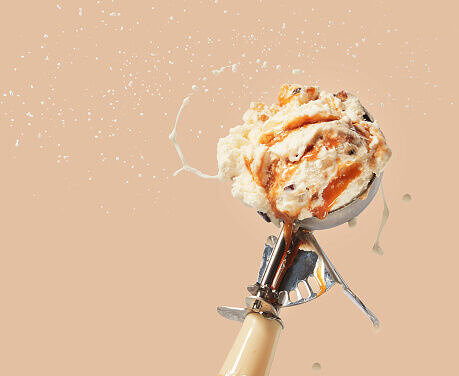 The answer lies in added protection. Allow us to explain. Next time when you store the snack, make sure to use plastic bags. Just place the ice-cream jar inside an air-tight plastic bag, and then place the whole thing in a Tupperware for storage. This will keep it soft and fresh for consumption at any time.

What to Do if Honey Gets Crystalized
Honey is a magic food that has scores of benefits. For its anti-oxidant and anti-bacterial nature, it helps in almost all sorts of conditions, and of course, it is very tasty! While it technically has no expiration date, if not stored correctly, it may form crystals and lose its signature texture. Already there, so what to do now?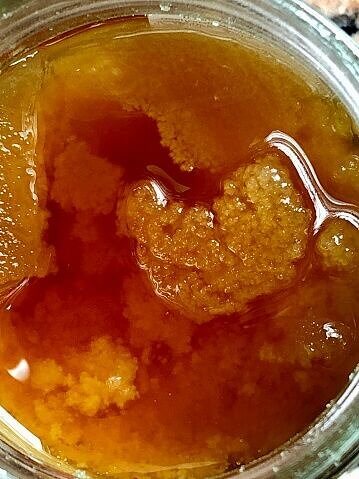 Just place the honey jar in warm water. Make sure it is not boiling hot, and keep it there for a few minutes. Then stir it till it is rejuvenated. The crystals will soon be gone, and you will have your magic liquid back. There is another thing, never microwave it in such a scenario because that will destroy its nutrients.
Keeping Your Bread Fresh
Bread is probably the most consumed food all around the world. It is handy, easier to prepare, and gives a punch of energy with lots of fiber and other nutrients. Yet, a lot of people store it in the wrong way—in the fridge.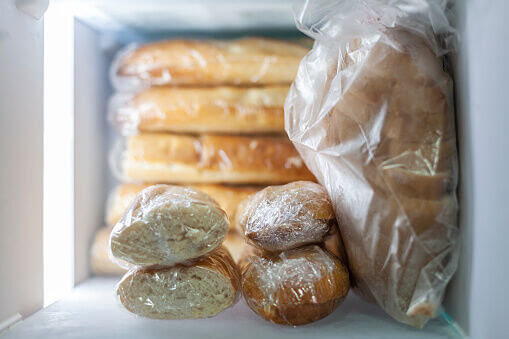 Storing bread in a fridge is extremely counter-productive because it does exactly the opposite. Since the inside of a fridge has a lot of moisture content, it may penetrate the bread slices and make them go stale. Instead, placing the bread in a container at room temperature will keep it fresh for the longest period of time.
Storage Tip for Green Onions
Green Onions make for one of the many garnishings for almost all types of foods. They can be sprinkled over fries, grilled meat, added to stews or soups, dips, omelets, stir-fried vegetables, and even served as a part of green salad. They bring a signature taste to the dish and a punch of fresh aroma.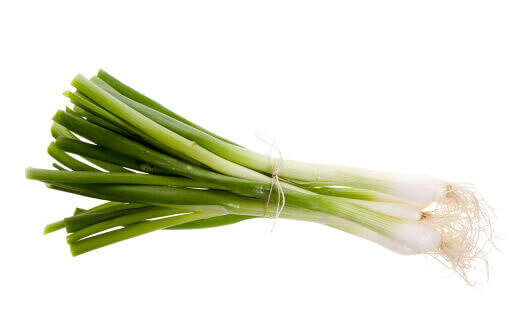 Yet, how should green onions be stored to ensure maximum freshness for a long time? Certainly, one just cannot simply put them in the refrigerator in the form of long stalks with stems attached. Instead, just chop the onions down to the size you would normally use them in and then store them in a dry water bottle. Freeze the bottle overnight and use them on a requirement basis.
How to Keep Lettuce Green, Fresh, and Crisp
Lettuce makes for a great filling for sandwiches and a favorite choice for salads. There can be nothing more disappointing than finding soggy lettuce in a fresh salad. Fortunately, there's something people can try to make sure lettuce stays fresh and crisp for a long time.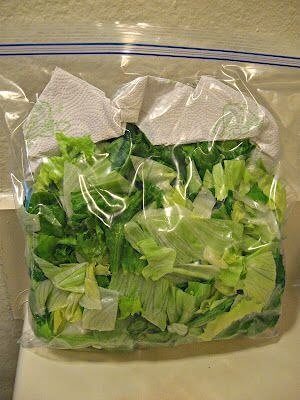 Storing lettuce correctly can prevent it from becoming moist and soggy. The best way is to break off the head leaves instead of storing them as a whole. Later, rinse and dry them individually before placing them inside a ziplock bag. Make sure to add a paper towel to prevent excess moisture. This trick will help your lettuce last longer.
Keeping Red Spices Cold and Flavorful
People often make the mistake of keeping their red spices on the condiment rack or out in the open. This often results in a loss of flavors and renders them unfit for use, at least taste-wise. The trick to storing red spices like paprika or chilies is keeping them cold.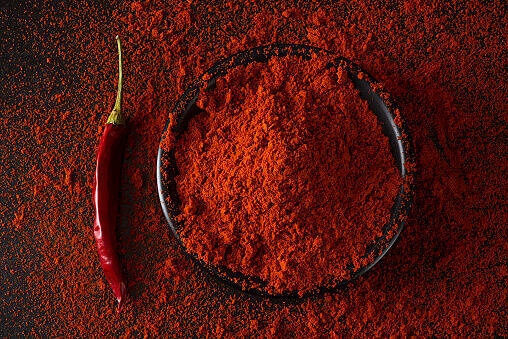 One can simply put the spice in a ziplock bag or a small air-tight container and keep it inside the refrigerator. It makes sure that the seasoning is not exposed to heat all day. This step will ensure your food is never devoid of a bit of spice.
Adding Vinegar to Strawberries for Freshness
Strawberries are a delicious delight as long as they're fresh and edible. Just like most berries, they tend to spoil quickly, and most people end up throwing them away. Nonetheless, this could be prevented with the help of a little vinegar.

While an acidic solution in the sweet fruit might sound strange, it works perfectly. Add one part vinegar to 10 parts water and submerge the strawberries in the solution. Drain it afterward, and keep the strawberries inside the refrigerator. Mind you, this will not affect the taste of the fruit as the vinegar content is minimal, and it will help keep them fresh.
Use Ethylene Gas Absorbers to Keep Groceries Fresh
It's a known fact that some fruits and vegetables emit ethylene gas which causes produce to ripen quicker. When stored together in the fridge, the more sensitive groceries will spoil faster. Therefore, purchasing an ethylene gas absorber is a hack that will help prevent food from going bad and save you money.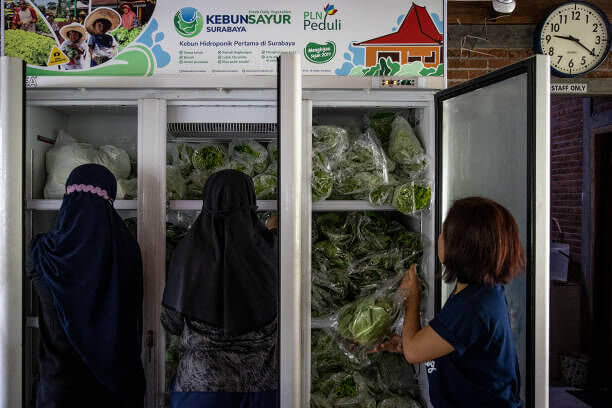 Put two to three absorbers in your fridge and watch how your groceries stay fresh three times longer. Also, use bleach to disinfect the refrigerator at least once a week and remove the spoiled food that can leave mold, which might destroy other foods, too. Keeping your fridge clean and ethylene-free prevents bad smells, and food stays fresh.
Keep Carrots Fresh for Weeks
Did you know carrots can be preserved for weeks if stored properly? The preservation method is quite simple; remove the carrots from the plastic bag to prevent mold and bacteria from growing, then clean and dip them in a glass jar full of water. Store it in your fridge, and you're done.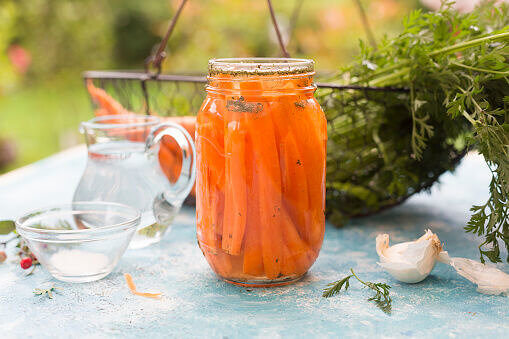 Apart from the refrigerator, you can keep carrots in a freezer, but make sure to cut the top and peel them before storing them. You can also chop them, so they'll be ready for use, thus saving you time.
Preserve Maple Syrup for Years
One of the advantages of maple syrup is that it can last for years without going bad, especially if you purchase pure one. Nevertheless, this only happens if it's stored properly in a cool and dark location in your freezer or refrigerator. Once opened, it's advisable to consume it within a year.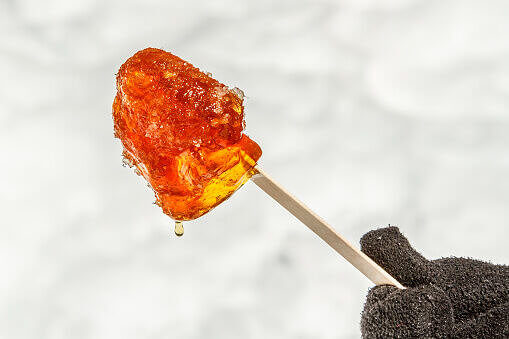 Rather than storing them in plastic, you can keep them in glass jars to maintain the flavor and prevent the darkening of the syrup. When you want to use it, re-crystallize it by boiling, but keep an eye, so it doesn't rise and flow over, causing a mess in your kitchen.

Prevent Lemons From Drying
Sometimes all we need is half of the lemon, but when the other half isn't used, it tends to dry or become hard. To prevent this, reattach the end piece with a toothpick and dip it in a container with water. Keep the container airtight, and store it in the fridge. This enables the lemons to last for weeks.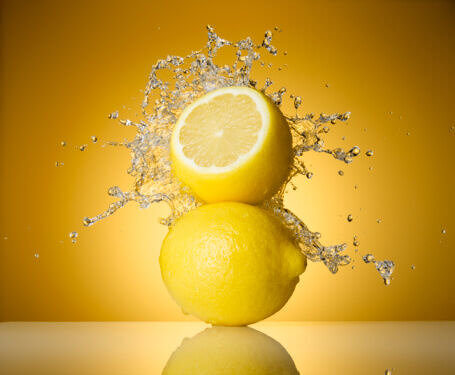 If stored properly, one can increase the shelf life of the fruits to even months. Lemons should be stored by themselves because when mixed with other fruits like apples, they'll go bad faster due to ethylene gas released by apples and some other groceries.
Grapes Will Remain Fresh in Polythene Bags
To preserve the freshness of grapes, store them in the plastic bags they came with because they need ventilation. The bags have tiny holes, allowing air to pass through, thus maintaining the required humidity to keep them fresh. Also, because grapes absorb smell, don't store them near foods like onions, garlic, and fish because the odor interferes with their delicious taste.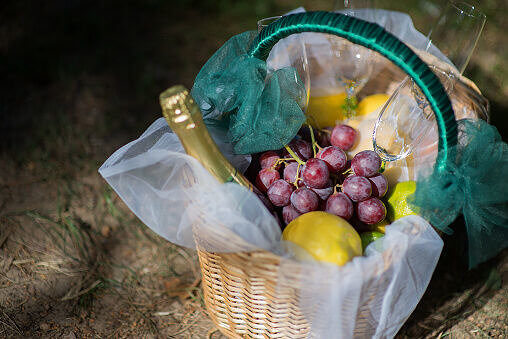 Lastly, store them unwashed and dry to prevent them from rotting quickly, and when ready to eat, wash them well in running water. The longevity of grapes entirely depends on how they're stored. Hence, if done correctly, they can last up to three weeks.
Apples Protect Your Potatoes
After choosing fresh fruits and veggies, you need to be careful about how you're storing them together. When stored, apples produce ethylene gas which is a by-product of the ripening process. This gas can damage various fruits and vegetables but can actually help your potatoes last longer.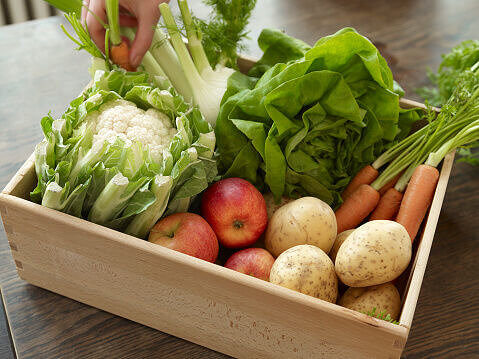 If you store potatoes for long periods, they start sprouting. Although sprouted potatoes are safe to eat, you'll have to remove the nodes. In addition, after some time, these offshoots mean that your potatoes are no longer usable. You can avoid this by keeping your apples and potatoes together in a dark place, as this will help them both last longer.
Make Raisins Fresh Again
Dried fruits like raisins have a long shelf life, but they don't last forever. After a while, these delicious dried fruits lose their moisture and become sticky and more difficult to chew. Yet, you don't have to throw them away just yet, as there's a clever hack that you can use to extend the life of your raisins so you can add them to your breakfast bowl or any other tasty recipe.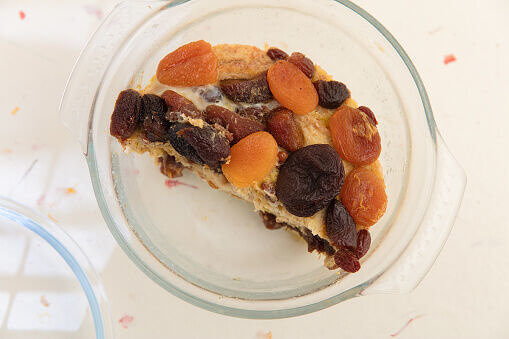 All you need is to take the raisins out of their container and soak them in hot water. The water will restore the moisture in the raisins, so they feel fresh. Then, transfer your raisins into another container, and they'll be good to use.
Prevent Mold Growth on Your Cheese
Do you have a cheese block that you want to save for another charcuterie board? After cutting fresh cheese, green mold can start growing on the edges of your block, but there's a way to save your delicious cheese for a long time. The best part about this grocery hack is that you need an ingredient that you already have in your fridge.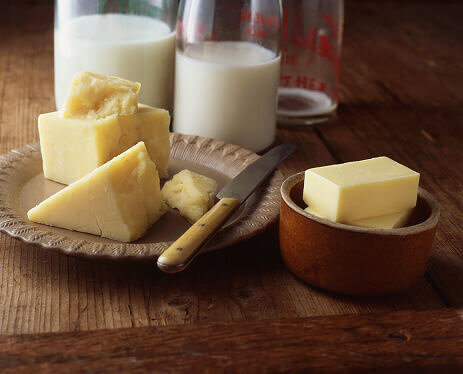 Just rub a piece of butter on the side of your cheese block and place it on parchment paper. The butter prevents the oxidation that leads to mold growth. Using nothing but butter, you'll get your cheese blocks to last a lot longer and stay fresh until they're needed.
Protect Your Nut Butter From Separation
After buying a hazelnut or peanut butter jar, you might start to see the butter separating. This is because the oil accumulates while the solid matter sinks to the bottom of the jar, so you'll have to stir your jar every time you want to use it. You might also feel a little bit skeptical about the quality of the nut butter.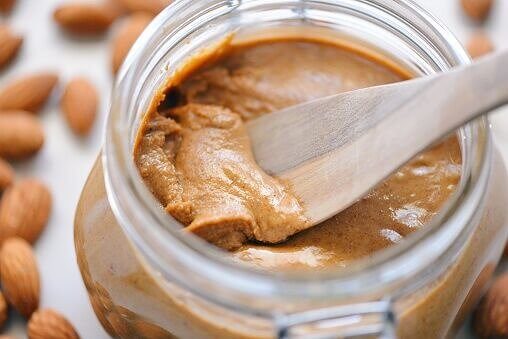 All of this can be avoided using a simple and cheap hack. You just have to turn the jar upside down, and the oil that sits at the top will travel to the bottom of the butter. It's important to make sure that your nut butter hasn't yet gone bad because if it's gone rancid, then you need to discard it.
Pay Attention to Fridge Organization
Picking high-quality products is essential when you're going grocery shopping, but you also need to know how to store your food properly in the fridge, so the food you've bought doesn't go bad. Fresh produce should be kept in airtight and sealed plastic bags or containers as this will help the veggies and fruits stay longer.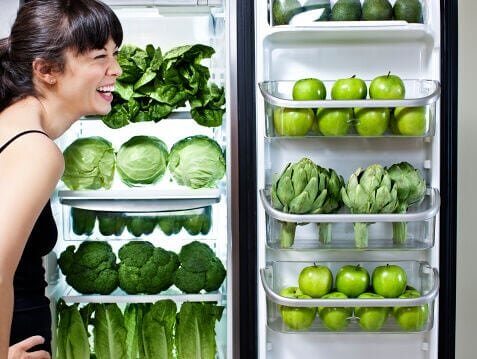 As for your dairy products, make sure to store them towards the back of the fridge, where they can stay colder for longer periods. Also, it's crucial to avoid storing strong-smelling foods next to each other as they can affect the taste and smell of one another.
Hang Those Onions in a Cool Dark Place
The moment you learn of this hack, there is no going back, and even more pleasing, there will be no wastage of onions from spoilage in your home. Even when we think we've handled the onion spoilage situation in the kitchen, we are not shocked when a few still go bad because onions will always rot if they are not stored well.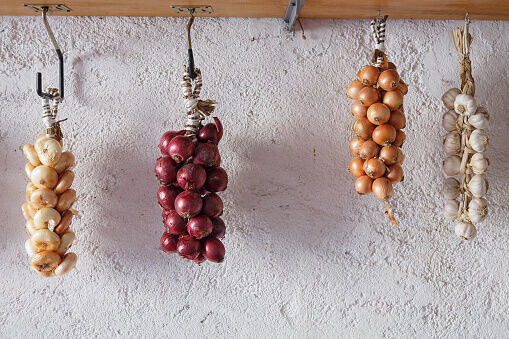 So, that's where pantyhoses come into play. Having stored as many onions as each can hold, hang them from a hook in a cool dark room. This allows the ethylene gas that makes them ripen quickly to escape, keeping the onions fresh for longer.
Helping Your Old Wine Age Well
Yes, it's fun to buy a bottle of wine on a whim and drink it right away. Yet, if you've ever had the pleasure of sipping liq*or that has aged for several years in your cellar, you know how superior it is to a young vintage.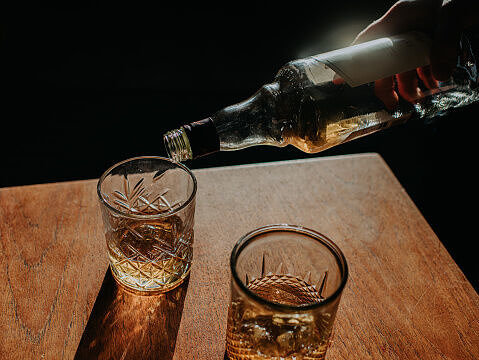 The greatest way to keep strong al**holic beverages fresh is through cellaring, a fancy word for keeping the bottles upright in an ideal location. By that, we mean a cool, dry spot that's away from the sun. One last thing: the temperature of the storage area should always range from 45 to 55 degrees Fahrenheit.
Roasted Nuts Belong in the Freezer
Roasted nuts take on a whole new crunchiness, texture, and freshness. Besides, the heating process stops the fats from oxidizing, so your grilled pods last longer in the freezer. Speaking of which, they shine in all sorts of recipes, from cakes to cookies.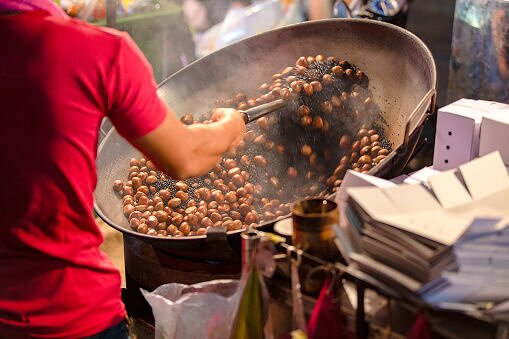 When you want to enjoy the pleasure of roasting, spread raw nuts out on a sheet pan, then bake them in the oven until they turn golden brown. Once cooled, store them in an airtight container or ziplock bag in the refrigerator or freezer for up to three months. You can always keep your nuts longer if you don't mind their texture changing slightly as they get older.

Use Bottle Caps for Plastic Bags
For those of us who don't like to throw out plastic bottle caps, we can reuse them as sealers for small sacks. You see, plastic bags with zipper tops are great for storing leftovers, but not all have this feature. So, if you want to keep their contents fresh, take an old bottle, cut off the upper part, and thread it through the bag's opening.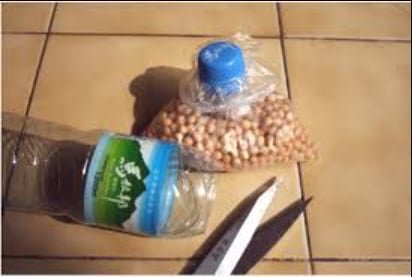 Then, fold the plastic bag over the top half of the bottle and screw the cap onto it. By turning something as simple as soda bottle caps into a storage accessory, you're keeping them out of landfills while retaining their usefulness.
Mashed or Cubed Potatoes Can Be Frozen
Most of us know what to do with leftover mashed or cubed potatoes. If you don't, here's the short version: put them in a container, cover with plastic wrap, and keep them in the freezer. Then, reheat your food when you're ready to eat.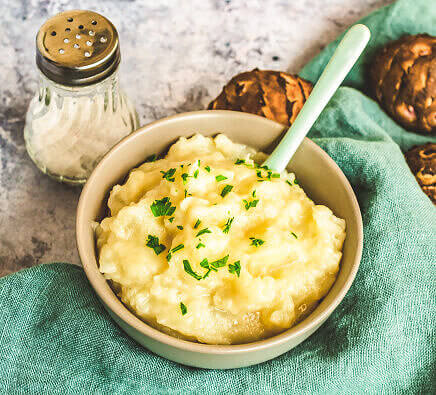 Fortunately, cooked spuds freeze well because they contain less water, which keeps them from becoming mushy when thawed. One potential downside, though, is that the mashed potatoes may lose their great taste over time. Nevertheless, frozen potatoes compensate for the diminished flavor by inspiring you to make yummy baked casseroles.
Spray Cooking Oil on Your Guacamole
Guacamole is always welcome on board because it has great nutritional value. The only downside of guacamole is that it loses its fresh green color once it comes in contact with oxygen. The trick to keeping it nice and green is to reduce its contact with air.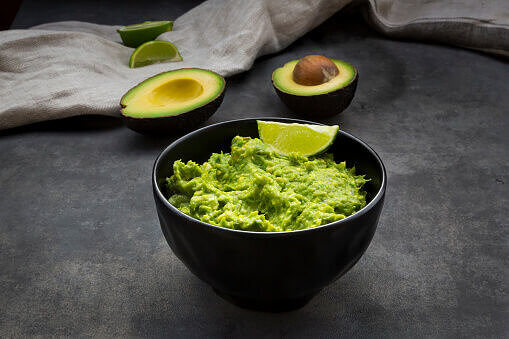 To increase the shelf life of this delicious snack, here is a household trick that doesn't cost you a penny. Acting as protection, cooking oil keeps it fresh. You can spray coconut oil, olive oil, or vegetable oil on top of the guacamole before storing it in the refrigerator. This simple but magical practical can hold the vibrant color for about 24 hours.
Store Beetroots For Freshness
Beets are nutrient-rich roots with good flavor and vibrant color, but the issue is that they often go soft before we can enjoy their sweetness. Here is the scoop to help preserve beets in fresh and good condition. Simply remove the beet greens and chop off the stems.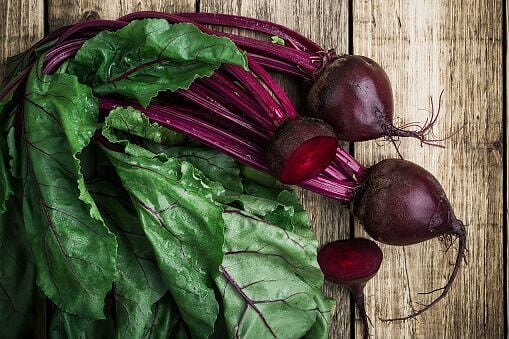 A dark and cool spot is the best place to store beets long-term. Bury the bulbs in a box filled with damp peat moss, damp sand, or sawdust. Keep the peat or sand moist and check as often as possible to remove any beet showing signs of rot.
Keeping Cucumbers Fresh for a Long Time
Cucumbers tend to get squishy and moldy in no time, especially when kept outside the freezer. Imagine reaching out for a fresh slice of cucumber and finding it all yellow and mushy. In order to save yourself from this nightmare, there's an easy hack that can keep your cucumbers fresh for a long time.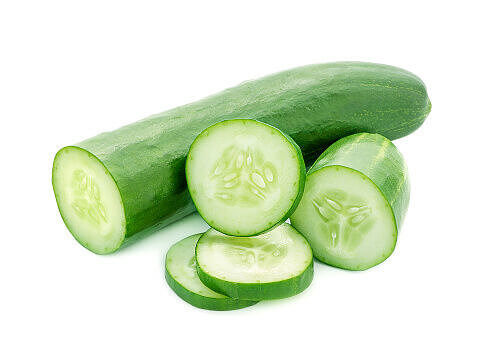 The trick requires a small household item that's found anywhere: tinfoil. Just wrap your cucumbers in tinfoil. This will keep them from rotting or getting molds by preventing excess moisture. Thus, your cucumbers stay fresh for a quick salad or a nice sandwich.
What About the Tomatoes?
Tomatoes add flavor and texture to our food, but there is one problem with those red balls; they turn bad extremely fast. Even when they are refrigerated, their enzymes change the texture and taste. Storage becomes a dilemma, especially because getting them in less quantity as per requirements may be costly and storage seems to be a nightmare.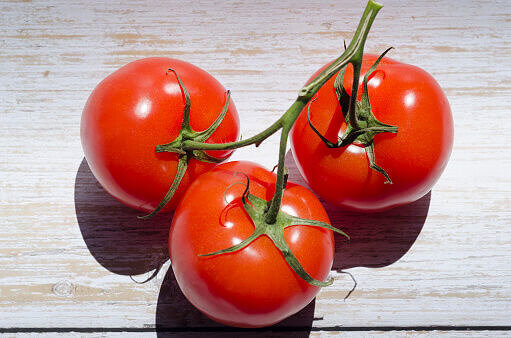 Follow this hack to keep them fresh for the longest time. Store the tomatoes at room temperature initially. As soon as they are ripe, store them in a refrigerator, keeping the ripe and unripe ones separately to avoid over-ripening. Now you will never run out of perfect tomatoes.

A Flower Pot of Fresh Herbs
Wilting and rotting herbs are a turn-off while cooking. The worst part is that fresh herbs quickly get bad and become unfit for use. Fortunately, there's an easy hack one can follow to keep the condiments fresh for a long time.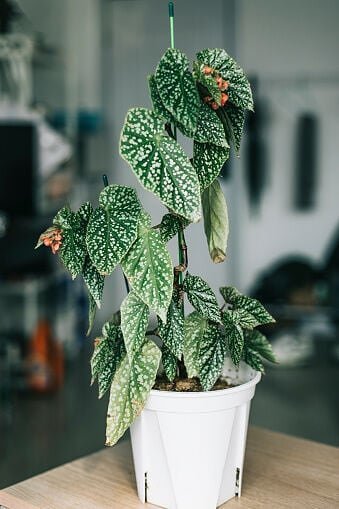 Storing fresh herbs like flowers might seem a little out of the box at first, but it works wonders! Take a small pot and fill it with water before planting herbs into it. Using a plastic bag, cover it tightly and store it inside the refrigerator. This will help the herbs to stay moist and sealed.
A Mason Jar to Keep Asparagus Fresh
One of our favorite spring veggies, asparagus, is so tender that it deserves special attention. So, have you considered the best way to store this nutrient-dense vegetable? It is not difficult to keep your asparagus fresh and crisp for a whole week if you can go with this trick.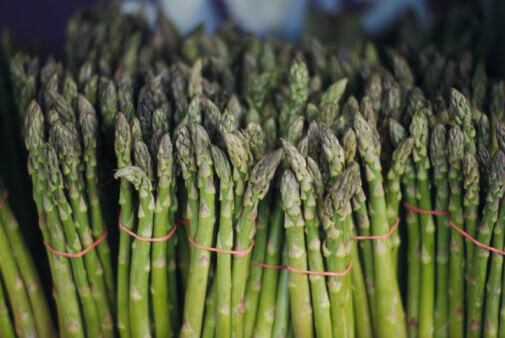 Preserve the garden-fresh flavor of these veggies by vertically standing them up in water. First, wash them and trim about an inch off the ends. Next, place the spears in a mason jar and fill in an inch of water at the bottom. Loosely tent the top with a clean plastic bag until you are ready to cook. Don't forget to change the water if it starts to look cloudy.

Refrigerate Green Beans to Keep Freshness
Fresh green beans remain one of our favorites as they are versatile in the kitchen. It would interest you to know that you can refrigerate your green beans without blanching and still have them fresh whenever you feel like eating them.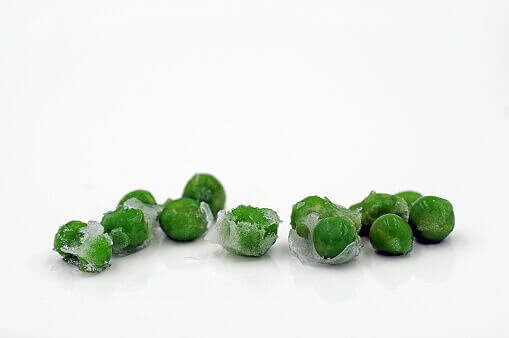 To start, wash your green beans in cool water and drain them for a few minutes. Note that it is essential to let them dry properly before placing them on a paper or cloth towel. Next, trim or chop off each stem and pointed end; if you like, you can break the beans into tiny pieces. Pack them in freezer bags and squeeze out the air before sealing up the plastic bag.