It's a famous line, one everyone knows when it comes to weddings. It's the line that solidifies the relationship and boldly asks guests to "speak now, or forever hold your peace." Usually this is accompanied by roaming eyes and snickers from the guests, but what would happen if someone did stand up to say something? Imagine if someone rose up to stake their claim on the bride or the groom. But what if it wasn't someone from the audience that spoke up, what if it was the groom? That is basically what took place at one wedding, but it wasn't at the alter. Instead, this clever groom waited for the perfect time to stage his revenge. After discovering his new wife cheated on him the day of their wedding, he took matters into his own hands and plotted his revenge on his new adulterous wife. With his friends and family all there he waited for the moment to let the secret out. If this all sounds awkward, imagine the guests at the ceremony and the family that couldn't take their eyes off the train wreck that happened before their very eyes.
 
What Better Place to Tell the Story Than on a TV Show?
There is a television show in Britain called The Graham Norton Show. It is hosted by none other than the grand comedian himself Graham Norton. The show is pretty straight forward with Norton inviting various guests to appear each week to talk about things in movies, and actors and such. For those in America it's basically like Jimmy Kimmel.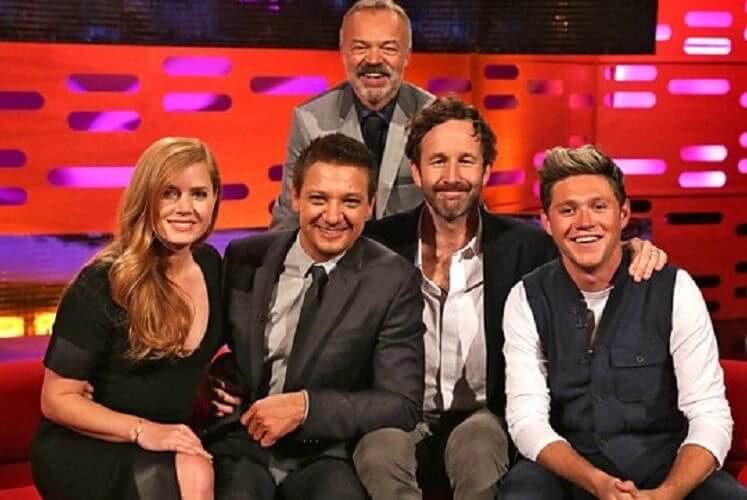 However, Norman does have a cheeky side that draws out the naughtiness of those on his show. Of course, a little beverage helps to loosen tongues too. But it's not always celebrities that he pulls out juicy stories from, often he gets guests from the audience on the stage to let slip some personal tales.
The Big Red Chair
At the end the show, an audience member sits down with Graham and gets their shot at telling their story. Now if the story happens to be dull, Graham will flip the chair back causing the audience member to fall on his back. During one episode in 2016, a red chair guest took his place fairly confident to win the crowd and Norton over. Graham and the rest of his audience leaned in to listen to the tale with their ears perked and ready.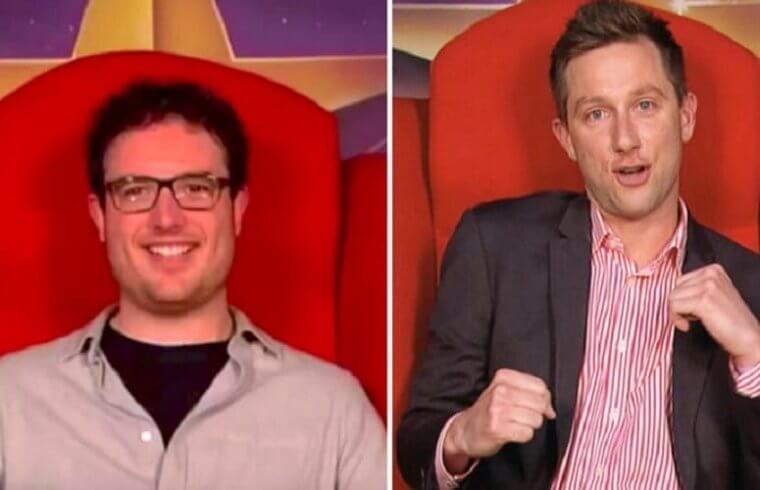 The man in the big red chair was Sean McInerney from Donegal, Ireland. With a mischievous grin on his face, Sean began to tell his story of a wedding he once attended. According to Sean it was a friend he wasn't close to but attended anyway to show support for the happy couple. Sean went on to state how he is socially awkward and wasn't fond of going to such events. Yet, he respected the invitation and decided to go, anyway. The smile stretched on his face as he stated how he was glad to go... sort of. 
The (Seemingly) Perfect Day
It was the perfect wedding in every way. After the ceremony and the confetti thrown to wish the new couple a lifetime of bliss, the guests began to take their seats for the feast. It was the time when the food was being prepared and those giving speeches made their final adjustments. Little did the guests realize the smile on the groom was fake. The groom happened to have learned a huge secret moments before the wedding, but kept things under wrap as he plotted a way to get even with his new bride.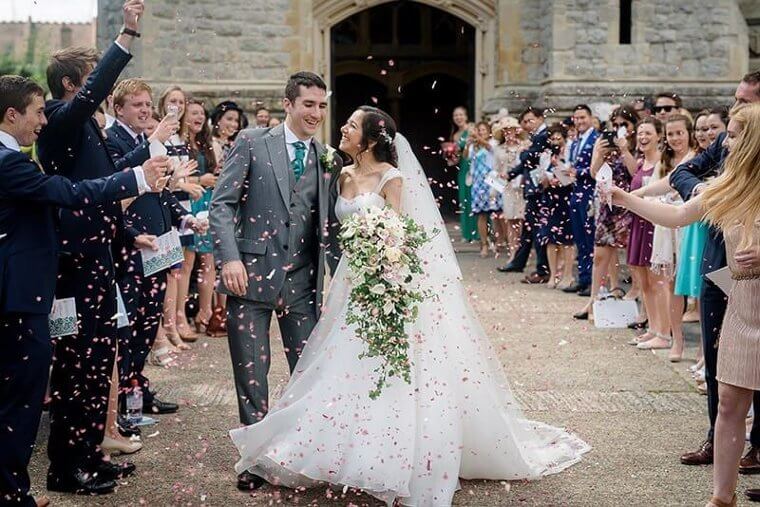 The secret came from multiple sources and even received burning evidence that his future wife cheated on him with not just one, but several, of his friends. With his mind blown and his heart crushed the groom wasn't sure what to do or how to feel. He was in denial and couldn't believe any of it.  As rage swelled in him, he knew he had to keep his composure. With revenge on his mind, he knew the best way to serve it was cold. The groom remained calm and collected to play his role.

The Best Form of Revenge
Simply looking at his new wife made his stomach turn, but if he wanted his revenge, he would have to see his plan to the end. Keeping his cool, he pretended to his wife and guests that everything was fine. It was during dinner that his plan would come to fruition. The men his wife slept with would be all there attending the ceremony and that's when he came up with the perfect plan to expose all their dirty secrets at once. The groom wanted to see his new wife's face when he exposed her for what she was.

In order for his plan to work, the groom needed to know exactly where the men who slept with his new wife were seated. Before the ceremony, he slipped away to the banquet hall to figure out where each of them would be. Once the groom was located the men said to have slept with his new wife, he placed a red sticker on the bottom of their plates. But the groom knew if his plan was going to succeed he needed to keep a straight face. The men and the new bride were about to get the biggest shock of their lives and be exposed to everyone there.

A Twisted Game
As the ceremony winded down, and the guests took their seats for the meal, the groom clinked his glass to get everyone's attention. As the crowd settled the groom stated how he had an announcement. With a straight face he asked everyone to stand up. The guests rose as the groom kept his cool before announcing he wanted to play a little game.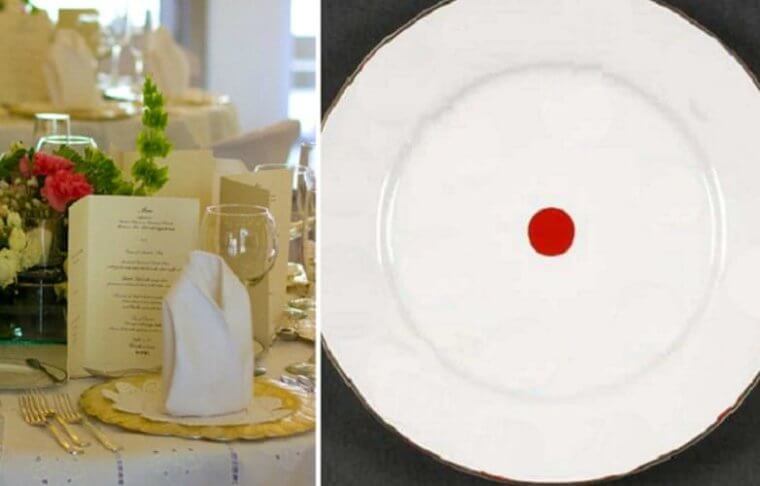 Before the food was served, he asked his guests to flip over their plates to see if they had a little red dot on the bottom. For those with the dot, they were asked to remain standing. The guests looked around confused, but complied and began flipping over their dishes.

One Awkward Ceremony
One by one the guests sat down, those who remained glanced about the room only to realize the ones left standing were men. The other guests could see the men standing were clearly nervous as a sudden realization of what was coming dawned on them. Standing awkwardly the men continued to glance around the room until their eyes drifted to the new bride. Everyone in the room was confused as they waited on the groom to speak. Pushing the lump in his throat down, the groom cleared his throat and continued.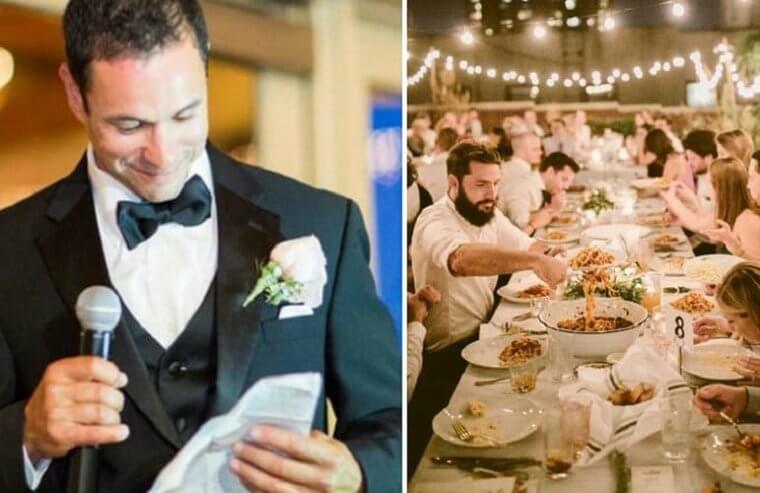 With tears in his eyes and a weary smile on his face, the groom announced that the men standing all had an affair with his wife. The crowd gasped as the men's faces blushed with embarrassment. Although the groom was clearly heartbroken, and fighting the urge to bolt from the room, he enjoyed every second of exposing them. The groom did exactly what he wanted to do despite the pain it caused him and he did it in the most spectacular way. Everyone was stunned as the groom continued.

Annulment Already Planned
The groom went on to say that he planned to annul the marriage that afternoon and how he couldn't be married to his adulterous bride. The fact the groom went through the ceremony simply to see the looks on his new wife's face and those she slept with was enough for him. The bride no doubted began crying along with her parents. And as the groom turned to his mortified new wife, he pressed his lips together and left without another word.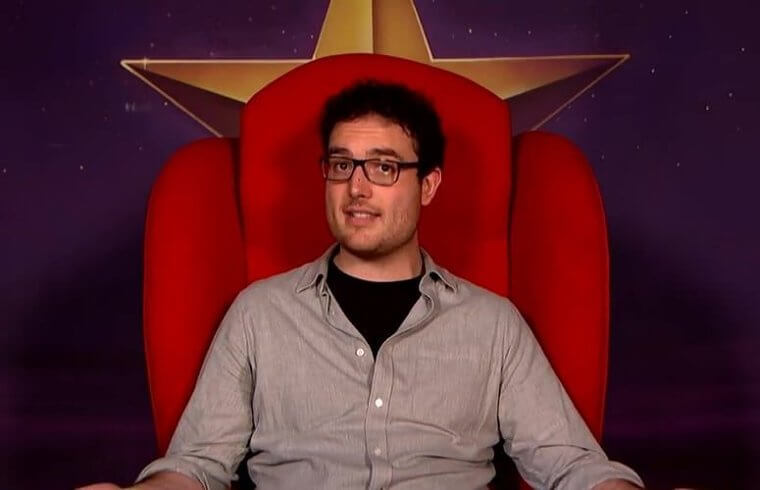 Shamed in front of all her friends and family, there weren't any words that would console the bride. She knew what she had done and everyone's eyes were on her. Guests quickly reached for the bottles in the center of the table to deal with the awkwardness of the groom's announcement. All the life of the party was sucked out of the door as the groom exited the building. "They have slept with my wife since we've been engaged'" said the betrayed groom sitting in the red chair "I am now going for an annulment."

A Stroke of Genius, or a Brush of Craziness?
It's clear that a heartbroken man can and will do pretty crazy things. Especially when given enough time to execute the plan. With timing running out on what to do about his new bride's infidelity the groom had no choice but to take matters into his own hands. He managed to turn his pain into something unforgettable that also allowed his new wife a taste of her own medicine.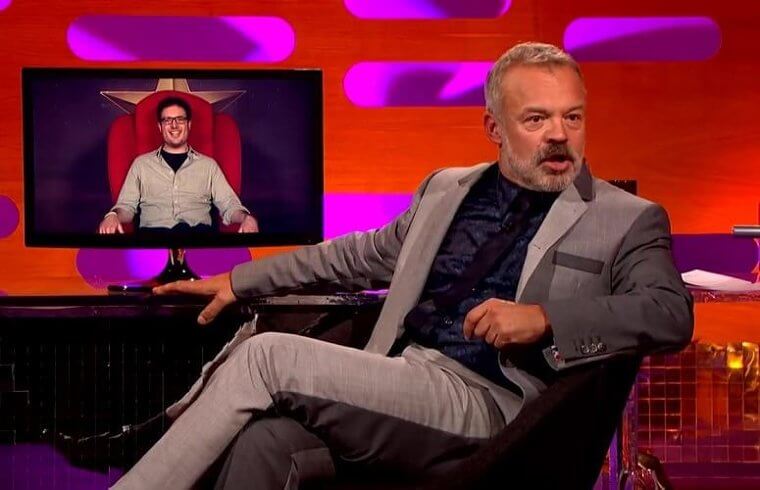 The pain the groom's actions did cannot be underplayed or ignored. After all, the groom did just find out he was about to marry someone he didn't really know or loved him as much as he thought she did. The wife didn't just sleep with one man, but several men before her wedding day. To add salt to the wound, the men she slept with were all the groom's closest friends. Clearly, he was heartbroken, and love oftentimes makes one do crazy things.

The Same Reaction
As Sean finished up his story on The Graham Norton Show, it was clear the audience on the show was in awe. But the question remains, did Sean get flipped, or did he get to walk out of the room with his pride intact? With a standing ovation from one of the guests on the show, Sean got to walk. Others in the audience though stared on in amazement trying to wrap their heads around the story. It may not have been a heartwarming story for those who lived through the experience, but it was a great story, nonetheless.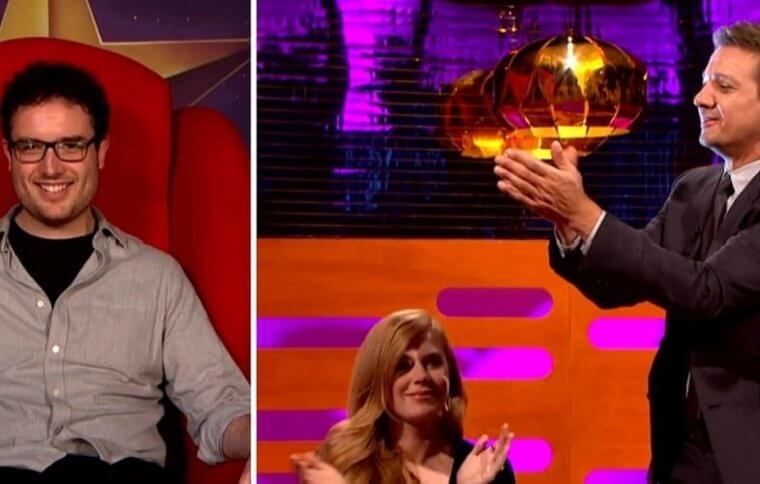 Some wonder if Sean's story was the best Big Red Chair story ever to air. It was clear by Graham Norton's reaction that even he was taken back by Sean's wedding from hell. Norton roared into a fit of laughter at Sean's story. The show ended on another hilarious note. 

Online Reactions
The Graham Norton's Show pulls in over a million views each night it airs so it's no surprise that social media exploded after Sean's story. Viewers of the show quickly turned to social media sites like Twitter to express their views on the situation. It's clear the bride of the story got what she deserved in the most stunning way possible. Not only was the bride called out for her actions, but the men she slept with too. All exposed in one moment of glory for the groom.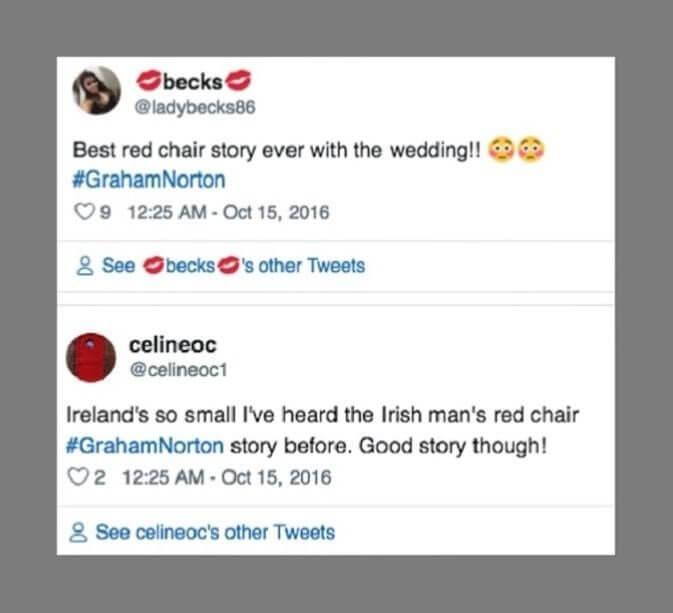 Some viewers took to social media to challenge stereotypes stating how women can be cheaters too. Sean's story just goes to show that men aren't always at fault or the serial offenders that so many claim them to be. Although it's often believed that men are always the ones with the cheating problem, Sean's story was able to flip that norm on its head. Of course, social media was filled with comments and questions from viewers wanting to know more about the tale.

A Well-Deserved Serving of Revenge
Some wonder what became of the bride after all was said and done? And what happened to the men standing? After all, they were the groom's best friends. Did they even try to make amends? And what about the parents? Did they scold the bride? Or shun her from the family after her secret came out? There is clearly more to this story that needs to be told, but the only one who has the answers is Sean.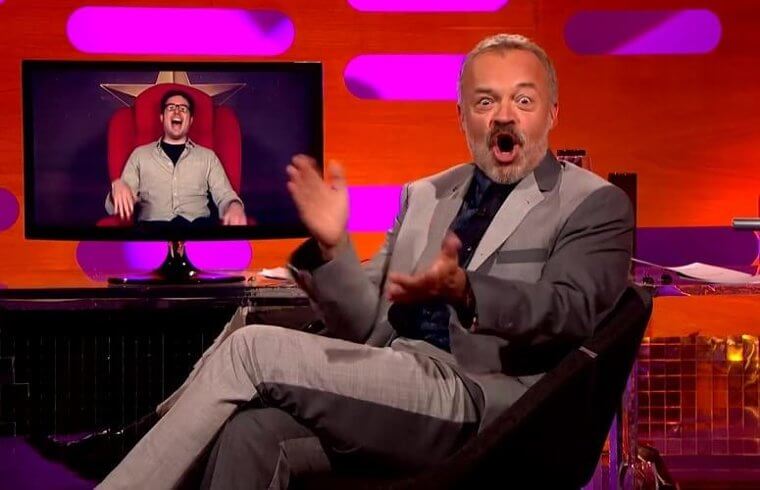 Despite the heartache that came from exposing his wife, we all have to give the groom a round of applause and a pat on the back. To the groom, you are a hero for exposing that which needed to be said in such a well manner. You showed grace through your pain and did it in such a creative manner that deserves to be acknowledged. The way you served up revenge was not only swift, but fair and justified, so well done.

Eight Different Men
One of the most shocking parts of the story was the number of men left standing. It wasn't just one or two men left wondering what was going on, but eight. After the groom's little trick, there were eight men glancing around the room wondering what was going on. We can't help but wonder if the men left standing thought they were the only ones the bride had been with.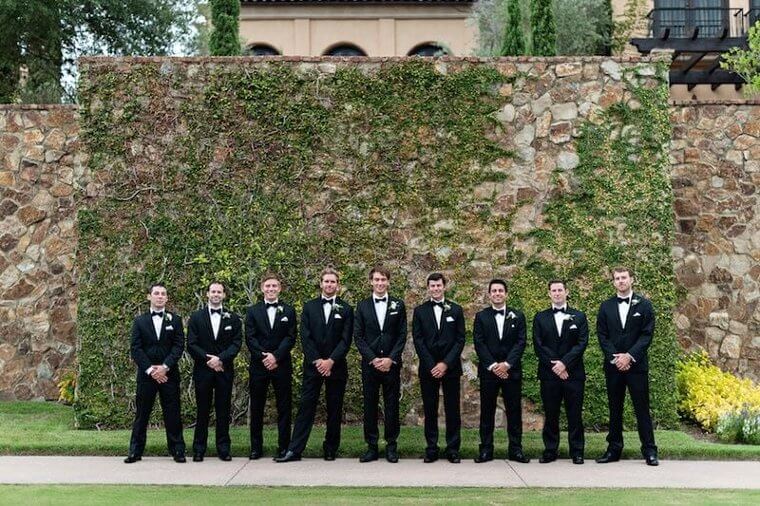 With so many men, we can't help but wonder why the bride went along with the wedding in the first place. If all she wanted to do was have fun, why settle down with one man? Maybe she thought she could continue after the wedding. But what of the groom? Why did he continue with the wedding? Clearly the bride has some unresolved issues or some wild hair to comb out before getting married. But still, she was engaged, so technically not available for other men to take. Yet, she did and still went along with the wedding.

Tell It Again
Out of all the people that heard the story, there was one beside Graham Norton who was fairly impressed. YouTuber Jason Gunn was so impressed by Sean's story that he called Sean to have him tell the tale again over his podcast. Laughing the whole time, Gunn already knew how it ended, but Sean continued to rehash the story for Gunn's audience. After the story was told, Gunn thanked Sean for telling his story again and Sean simply said it was a pleasure.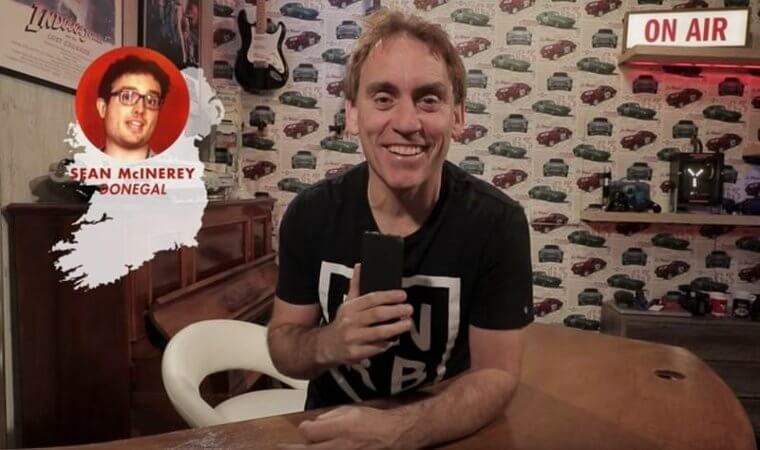 Is it possible the groom could have found another way to handle his bride? Perhaps, but he didn't show any anger or violence towards her in the end. He simply walked away. Although everyone loved Sean's story of the wedding, it wasn't exactly his to share. Some wonder if Sean told the story to get a spot on television. In the end, though it makes you wonder if it was necessary to bring up that painful situation again.

Up next, another bride who was blushing for all the wrong reasons!

Soon-To-Be Bride Gets Publicly Shamed for Cheating on Fiance
Ahh… love. Isn't it just the best? When you meet a person whom you not only like physically; but whom you click with emotionally and mentally, you can't help but feel like you're on cloud nine. And when does that person feel the same way? It's like winning the lottery. So you date, get to know each other, become intimate, meet their family and friends, move in together, and perhaps even get a pet together. And if all goes well, the next thing you know, it's been two years and you're starting to hear wedding bells! While a wedding is usually what comes after a few years of being in a serious relationship, it cannot be taken lightly. It is only for those couples who are sincerely in love, committed, and of course, faithful. So, before you go planning your dream wedding, you'd better be sure about what you're getting into first.

Marriage Requires Commitment
Marriage is intended to be a lifelong commitment to your partner. And just because divorce is within the realms of possibility, doesn't mean you should just go off and marry whoever you want on the spur of the moment. A wedding should not be seen as a mere excuse to party with friends and family. It is an intimate and sacred ceremony that symbolizes your everlasting love and devotion to your partner.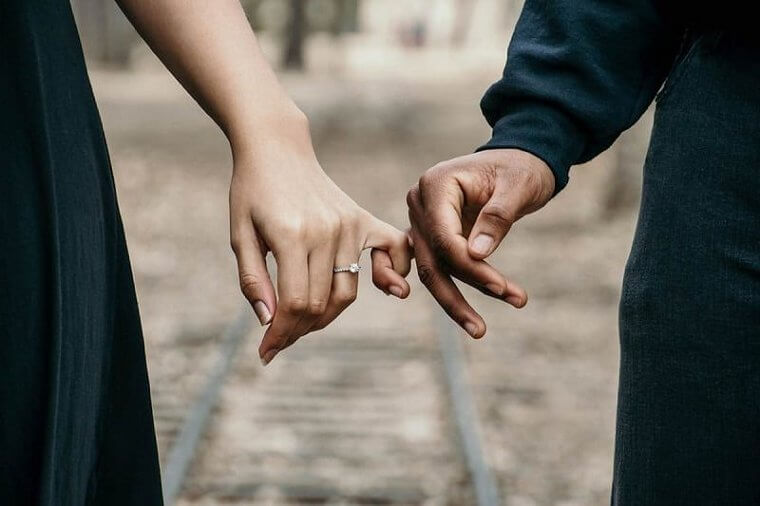 In many ways, the moment your marriage celebrant of choice announces you as husband and wife, there is no going back. That's why it's so important to think long and hard before going through with it. Planning a wedding is challenging, but making a marriage work is even more difficult. If you are absolutely sure that you are marrying the one person you love, and that you are ready to give it your all to make the marriage a happy one, then by all means, go for it!

Meet Emma and Pablo
Unlike some, a lucky few are able to immediately find and fall in love with the right person. From the outside at least, it seems that making the relationship work is a piece of cake for them. Such is not the case for these two people you are about to meet. Say hello to Pablo Torres Gandara and Emma Alicia Paz, a couple from Mexico who had more than their fair share of unfortunate incidents before finally getting married.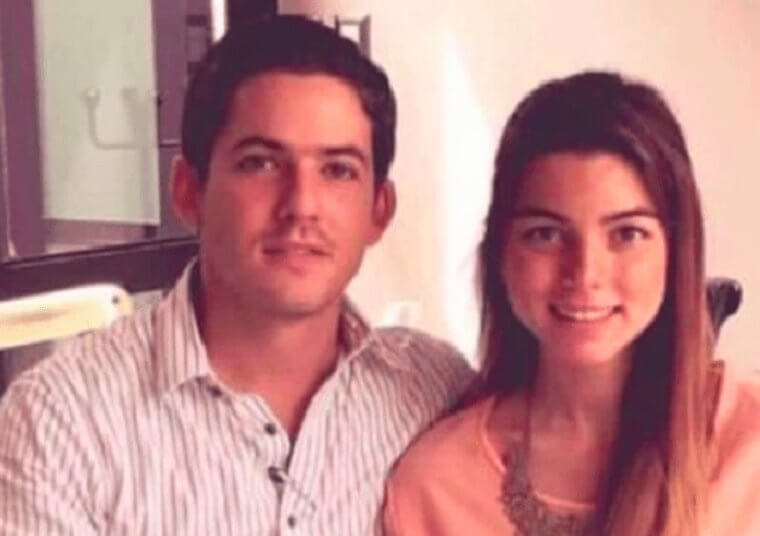 Living as they do in an era of fickle fads and social media obsessions, this gorgeous couple almost did not push through with their marriage because of a scandal. A controversial video of Emma appeared on the internet, and a painfully public trial via social media ensued.

The Look of Love
It was love at first sight for Pablo and Emma. They dated for two years, after which, Pablo decided he wanted to spend the rest of his life with this woman. He waited not a moment longer and proposed to Emma, who said yes without hesitation. Not long after, the two announced their wedding to their family and friends. They were to be married on April 7, 2017.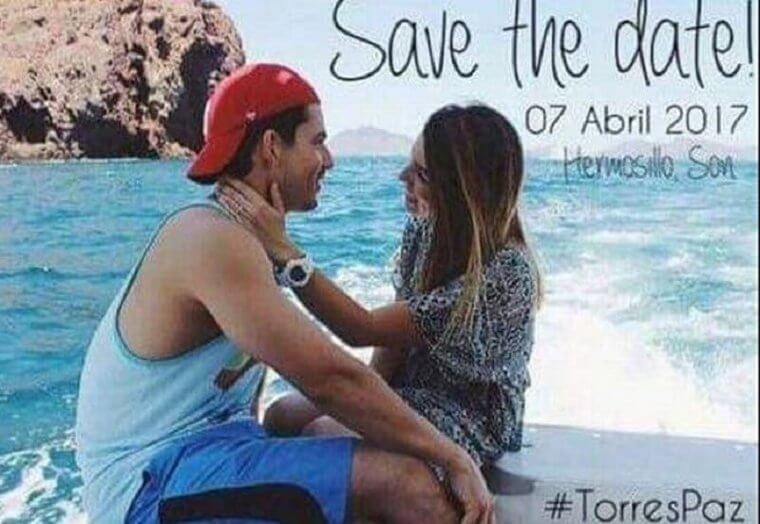 The newly engaged couple had less than a year to plan their dream wedding, but they were determined to get married without any further delay. You see, the two were extremely in love, and wanted nothing more than to make things official. Do you see the way they look at each other in that picture? If that's not true love, then I don't know what is.

Wedding Plans
Emma had dreamed of having a big wedding ever since she was a little girl. This imagined wedding featured a stunning gown that every girl would be envious of, and a decadent three-tiered cake with tiny versions of themselves on top. But what she wanted above all else was Pablo. And at the end of the day, while having her dream wedding was important, all she truly cared about was being with the love of her life.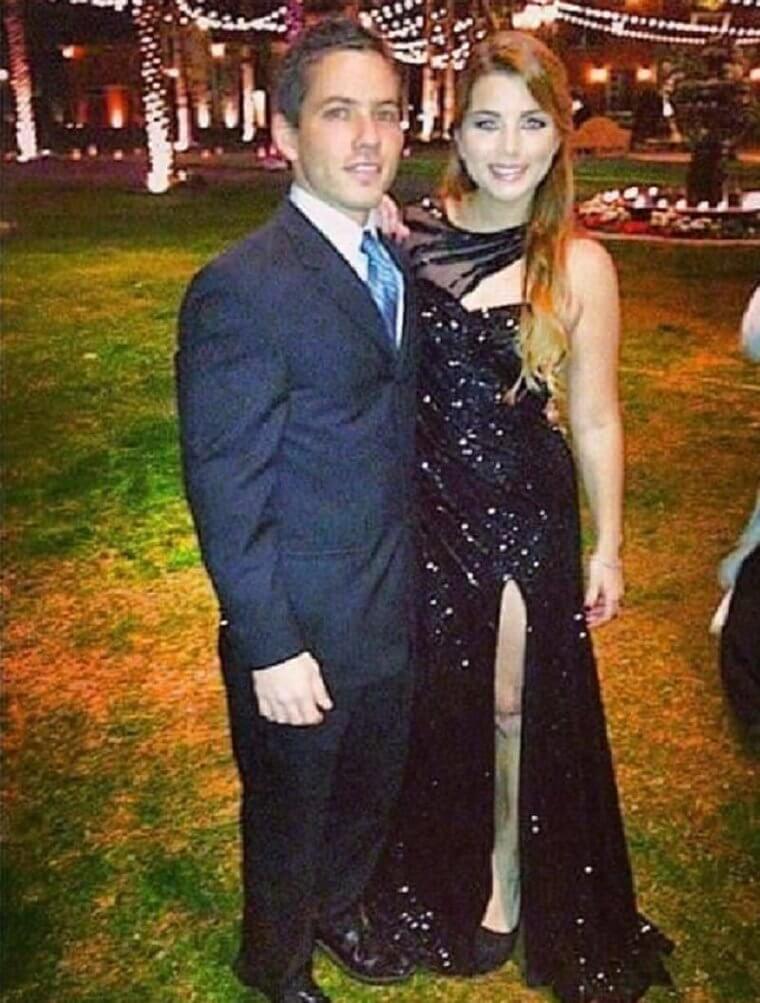 And who can blame her? Pablo was an amazing boyfriend. Emma has never been happier in her entire life, and she couldn't imagine living without him. But before they could officially tie the knot,  a common tradition needed to take place: one final party to bid their singlehood goodbye.

The Last Party
As part of a longstanding tradition, Pablo and Emma agreed to have a bachelor and bachelorette party to celebrate their final days of being single. As you may know, such events are defined by wild nights of partying. It was after all, one last hurrah to celebrate "freedom" before the big day.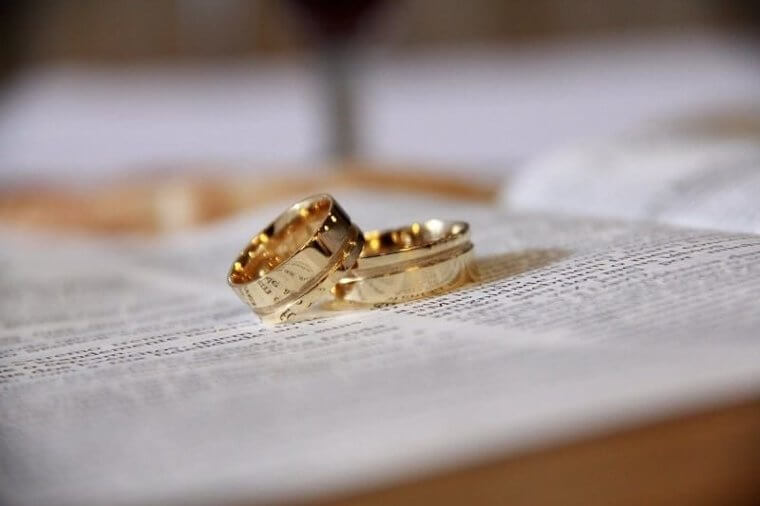 While not all couples hold a bachelor and bachelorette party, Pablo and Emma agreed that it was a good idea to do so. They were intent on spending the rest of their lives together, so they thought a fun party with their friends would be completely harmless.

Emma's Bachelorette Party
Pablo went off to plan his bachelor party, while Emma's friends made the preparations for her. They planned to take her to Playa del Carmen, a popular party resort in Mexico, for an entire weekend. It was going to be their surprise for dear Emma, and they were intent on making it the best party ever.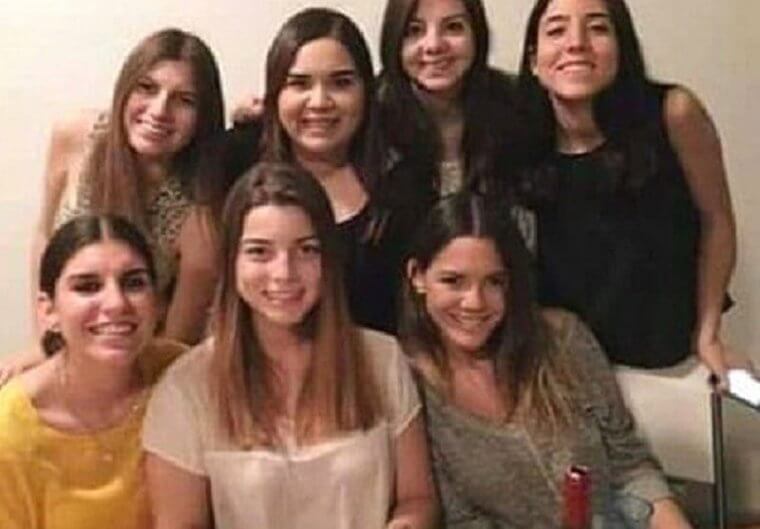 Emma's girlfriends booked their posse some apartments near the Coralina Daylight Club. That way, they could choose to either lie on the beach and get a tan or party with other vacationers whenever they wanted to. It was the best of both worlds! 

Best Friends Forever
Even though Emma had no idea what her friends had planned for her that weekend, she was beyond pumped for it. True, she was going to miss Pablo, but her friends meant a lot to her, and a few days at the beach was the perfect way to spend her last few days as a single woman.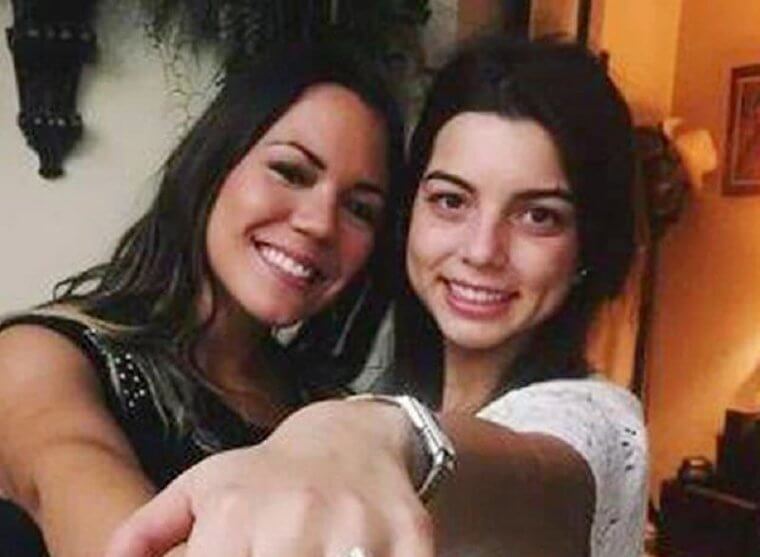 Besides, Pablo was going to have a pretty spectacular time with his buddies too. So, it only made sense that she took some time off from planning the wedding to have a bit of fun with her dearest friends. It was going to be an epic weekend for both Emma and Pablo.

VIP Baby!
Finally, the time came for Emma's bachelorette party. As soon as they checked into their apartments, the girls didn't waste any time and started popping bottles of champagne. After lounging for a while, they decided to go check out the Coralina Daylight Club. A pool party was taking place there, and the girls were excited to join the fun.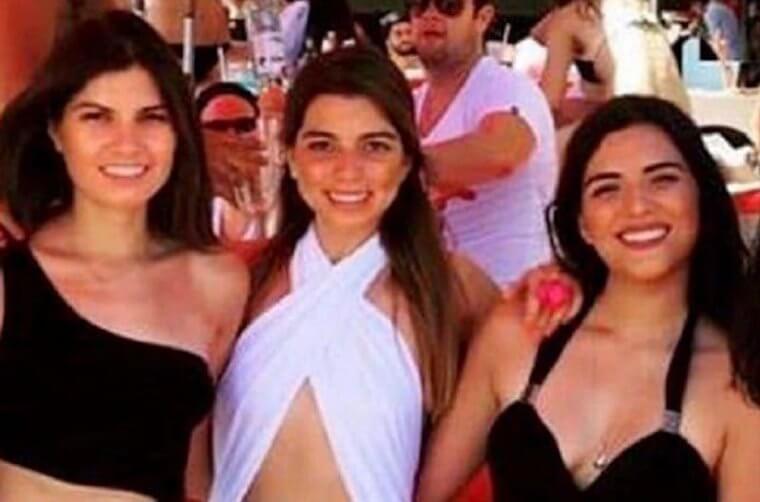 One of Emma's girlfriends had pre-booked a private VIP area at the club. Their passes gave them access to their very own lounge, as well as waiter services for the entire day. Emma was so ecstatic: this was exactly how she hoped her bachelorette party would be. Her friends nailed it, and she couldn't ask for more.

Harmless Fun
So the girls spent the entire afternoon popping more and more bottles and toasting to the upcoming wedding of their close friend. They had not spent time with each other as a group in so long, so this weekend was the perfect time to let their hair down. It was all clean fun, so what was the harm in letting loose a little?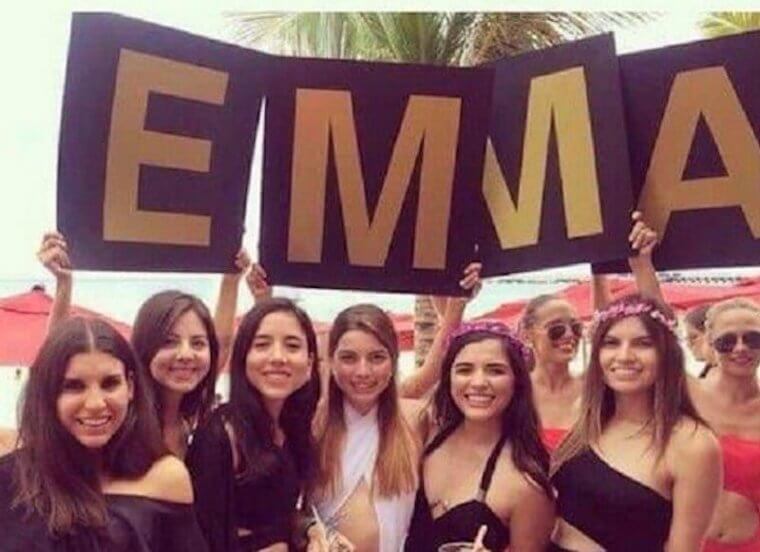 The afternoon turned into night, and the party was just getting started. The girls were minding their own business and enjoying each other's company, and they were having the best time in so long. But what they thought was a night of clean fun was soon going to turn into a huge disaster. 

It Girls
The vibe at the party was amazing. It was packed with so many people, the drinks were flowing freely, and the music was on-point. Everyone was truly having a wonderful time. And Emma and the girls? Well, they were soon becoming the talk of the town.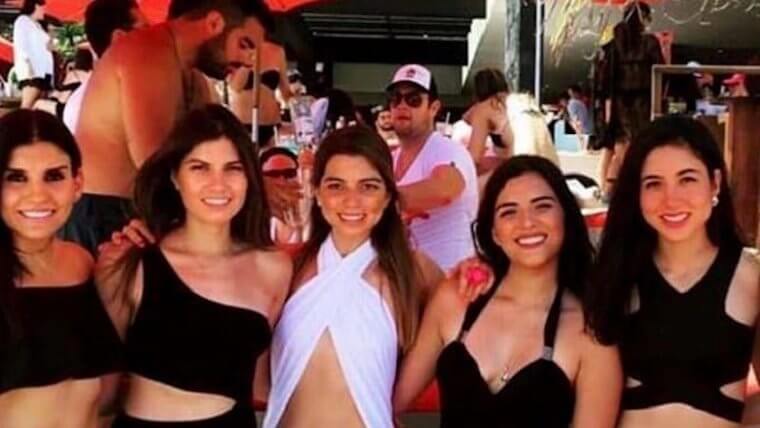 With their party banners, sashes, and balloons, it was evident that they were celebrating someone's bachelorette party. On top of that, all the girls were glammed up and looking their best, so it's no wonder people were starting to notice them. A particular group of boys caught the girls' interest, prompting them to invite them over to their VIP area.

The Party Got Way Too Crowded
Let's set the scene here: we now have a group of boys and girls who have been drinking the entire day, starting to get to know each other. And since they were at a party, it was natural for them to start bringing party games into the mix. Regrettably, it was during this part of the celebration that things got out of hand.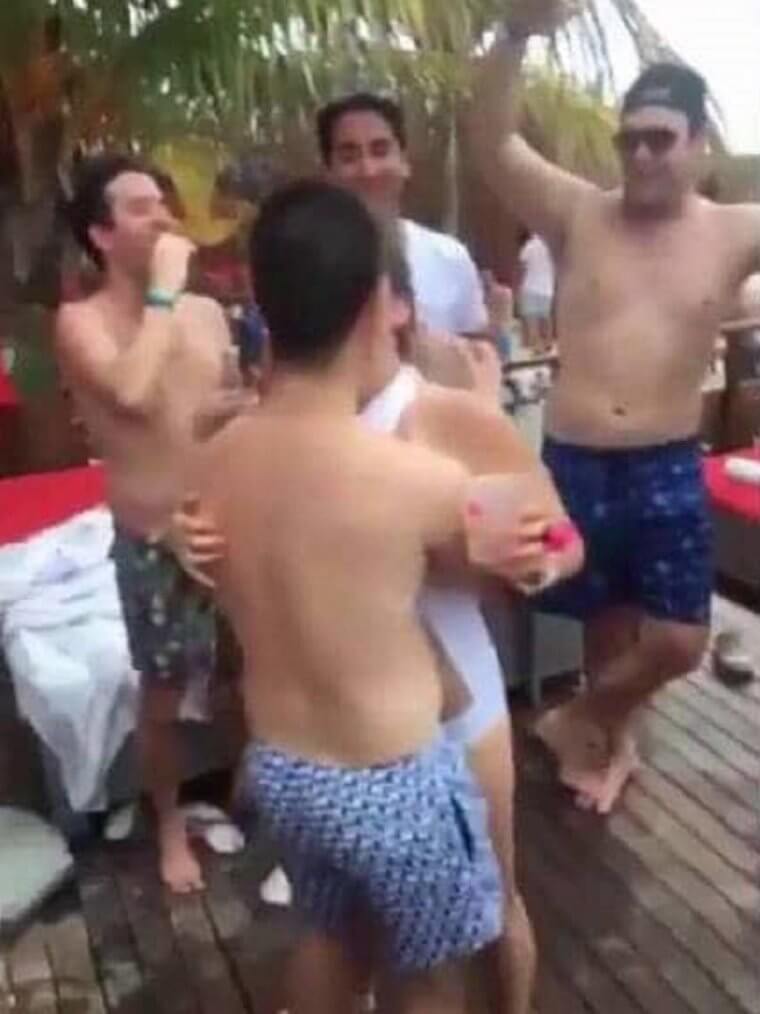 By this time, Emma had downed way too many drinks and had started to lose her senses. She was celebrating her bachelorette party in Mexico, and she was pretty convinced there was nothing wrong with having a bit of fun with one of the boys. After all, she was still single.

And Then It Happened
Oh Emma, Emma, Emma. The bride-to-be was so drunk that all through the party, she kept flirting with one of the boys. Eventually, the two started kissing. It was not just a simple smack on the lips either. It was a full-on, passionate kiss between two strangers. And apparently, the two locked lips a fair few times throughout the night.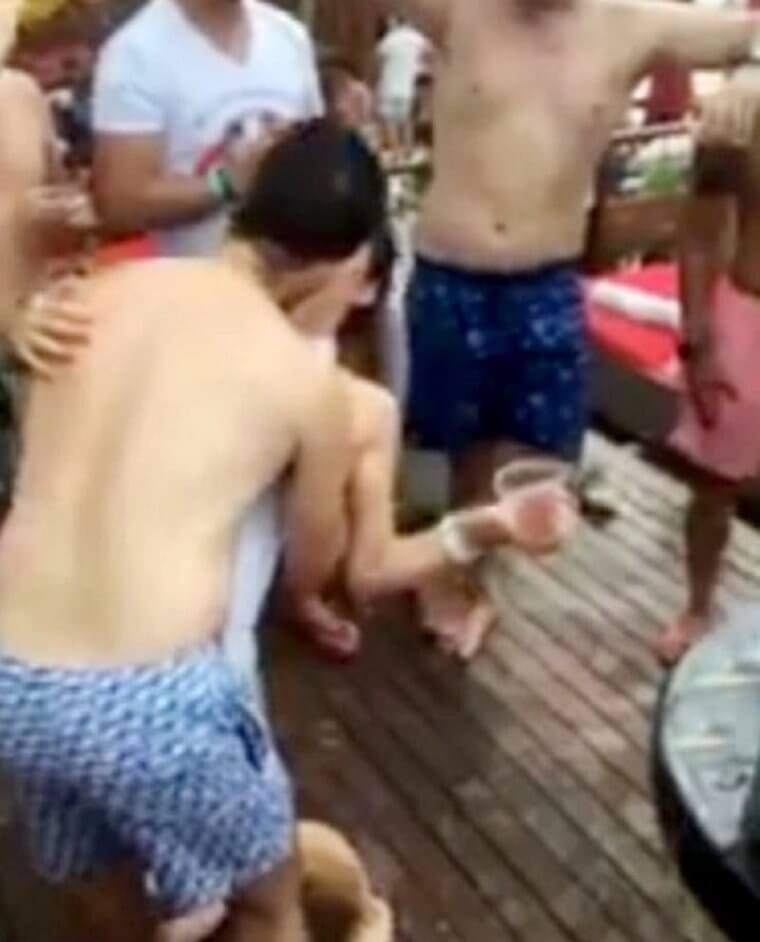 In Emma's drunken state, she was thinking, "This is harmless, right? I'm still single, anyway!" She was just having fun, and while the kiss was pretty intense, to her it was harmless. Plus, she was in a faraway place. There was no way anyone would find out about it. Or so she thought. 

Hangover Guilt
While that night, Emma was pretty convinced that she wasn't doing anything wrong, that was not what she felt the following morning. On the contrary, she was stricken with shame and regret. When the effects of the alcohol wore off, all that remained was a feeling of panic and humiliation.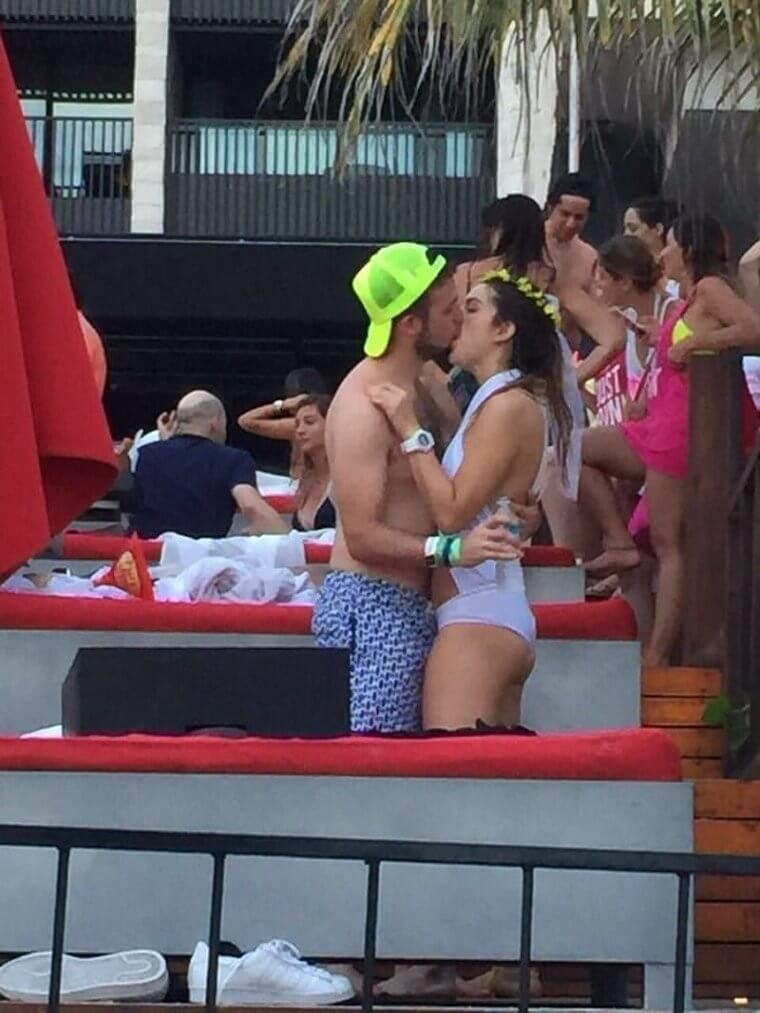 It was all her fault. She could not blame her friends for letting her kiss a stranger on her bachelorette party because they were all wasted as well. And even though she knew that the kiss – let's be fair, kisses – meant nothing, she still felt awful for having done something so hurtful to her one and only Pablo.

Emma's Dilemma
Emma spent the rest of the weekend beating herself up for what she had done. She was humiliated, regretful, and extremely worried about how Pablo would take the news. It would surely break his heart if he found out. But she couldn't lie to him about it either… or could she? Should she hide this big secret from her future husband? Or should she tell him the truth and risk losing him forever?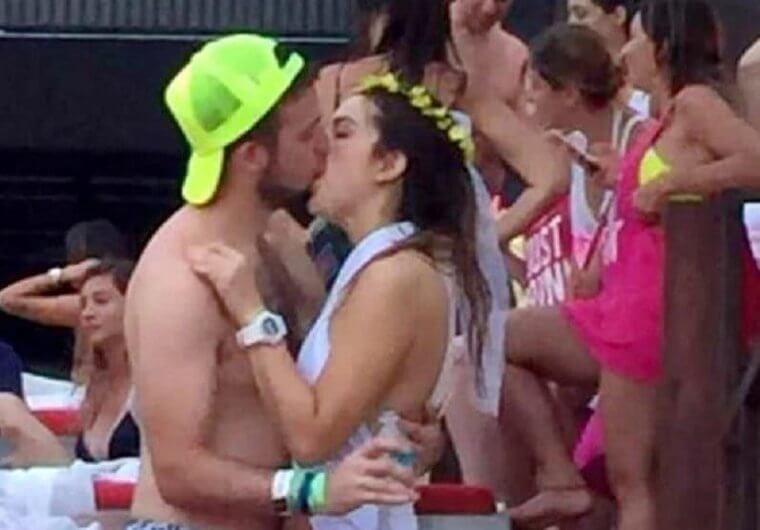 Emma was celebrating her last days as a single woman. She was just having fun. She got way too drunk. She immediately regretted what she did the next day. It meant nothing. Surely Pablo would understand... right? But what if he didn't? No-one apart from her friends knew about what had happened, and they had her back. Surely there was no chance of Pablo finding out. So, maybe she should just keep it to herself?

Caught on Camera
Emma went back home still feeling sick to her stomach and confused as to whether she should confess to her fiance or not. However, she didn't get the chance to make the decision for herself because her misconduct had been caught on camera. To make matters worse, the video clip of her shenanigans had been uploaded online.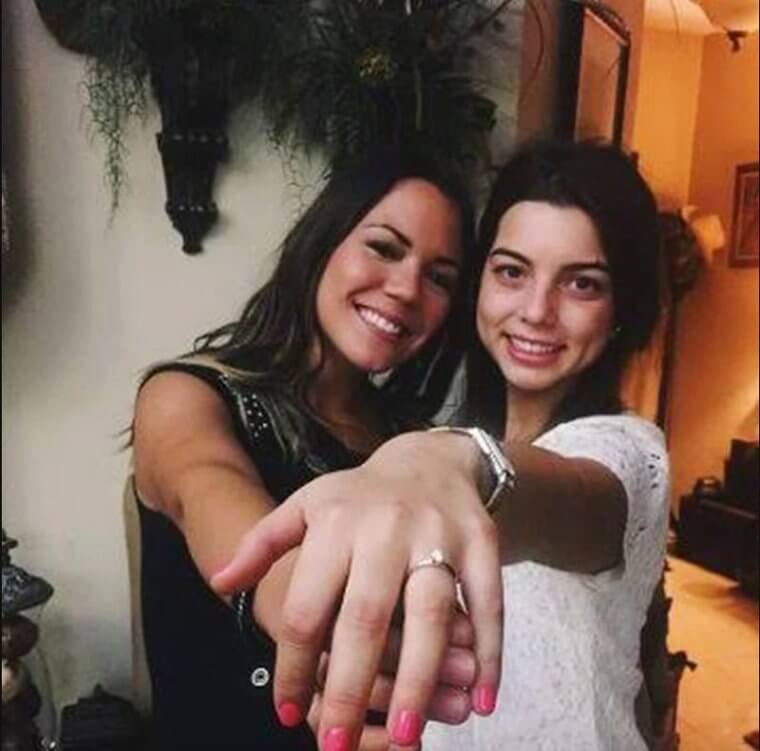 When Emma saw the text message from her friend telling her what had happened, the world came crashing down around her. There was no way she was getting out of this now. Not only was her wedding at risk of getting canceled, but she was also about to hurt the one person she loved the most. At least one thing was certain – she had to tell Pablo. And she had to do it immediately, or else he might find out on his own.

#LadyCoralina
The clip of Emma and her kissing buddy went viral in an instant. The anonymous uploader used the hashtag #LadyCoralina after the name of the resort. In a matter of minutes, the video garnered thousands and thousands of views. It spread like a plague through shares. At this point, there was nothing Emma could do to stop it.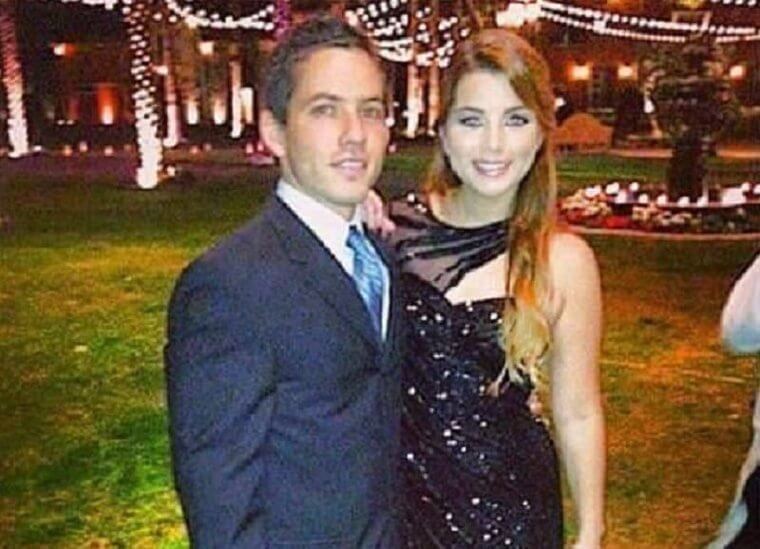 Emma could not believe what was happening. She was weeks away from getting married, but now everything was ruined just because of how irresponsible she was that night. There was no excuse for what she did, and it was time to face the consequences. 

The Confession
With the video clip spreading by the second, Pablo was bound to either see it or be informed by a friend or relative. It was just a matter of time. So, Emma had to act fast. She did not have much time left. If she wanted to cushion the blow, she had to talk to Pablo right away.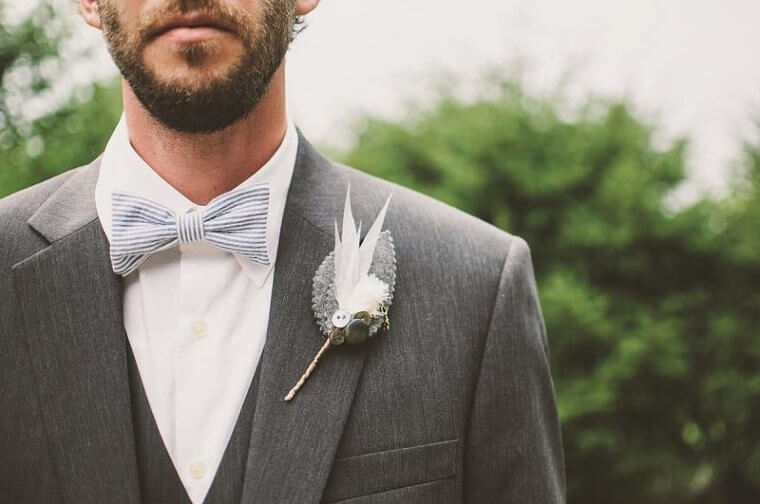 While it wouldn't be easy, she had to tell him herself. She wasn't going to let him find out from the internet. He deserved better than that. But going through with it was easier said than done. Emma spent hours crying in fear that Pablo would leave her, but she had no other choice. She finally confessed everything she did that night to Pablo. And, as you can imagine, he was heartbroken.

Is The Wedding Still On?
It was a mix of emotions for Pablo. He was devastated, humiliated, and deeply hurt. He watched the clip and was left speechless. He could not believe the love of his life could do something so reckless. That was not the Emma he knew and loved. He felt like he didn't know her anymore. And how could he marry a stranger?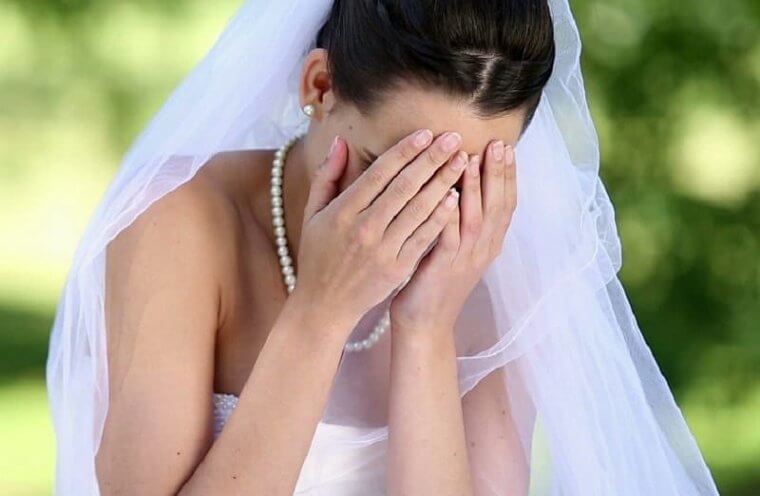 Emma had no idea what to do. The truth is, there was nothing she could do or say at that point to make it better. The wedding was just a few weeks away, and while all she wanted was to push through with it, she was also preparing herself for the absolute worst.

The Public Trial
If the heartbreak wasn't bad enough, social media was buzzing with thousands of angry comments condemning Emma and her actions. They mostly could not comprehend how a bride-to-be could hurt the person she claimed to be in love with. The photos and video clip continued to circulate online, and people continued to express their hatred towards Emma.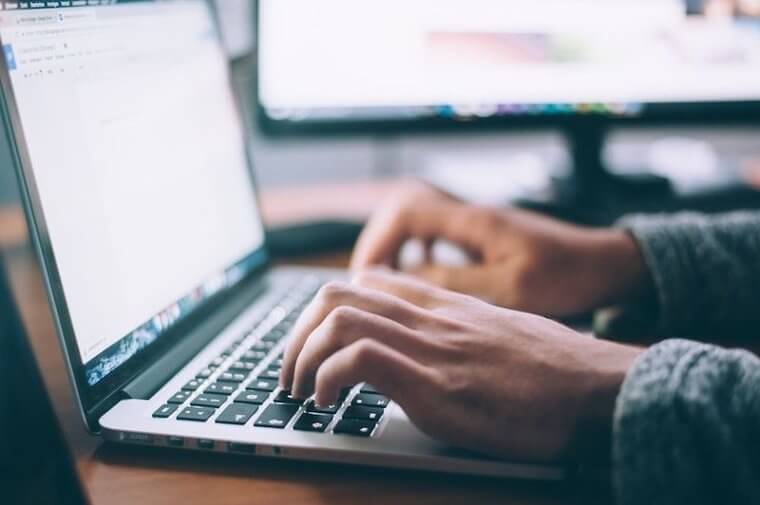 After having gone viral, Emma stayed away from social media to protect herself from the scrutiny of the online world. Even though she knew that there was no-one to blame but herself, the nasty and hurtful comments proved too much for her. Anyone who's ever been subjected to trial by social media can attest to the fact that it is a nightmarish ordeal.

Emma's Family to the Rescue
The effects of the scandalous video going viral were widespread and devastating. Emma's family saw just how much it was damaging her. As such, they released a public statement, asking media platforms to take down the footage for the sake of their poor Emma's wellness.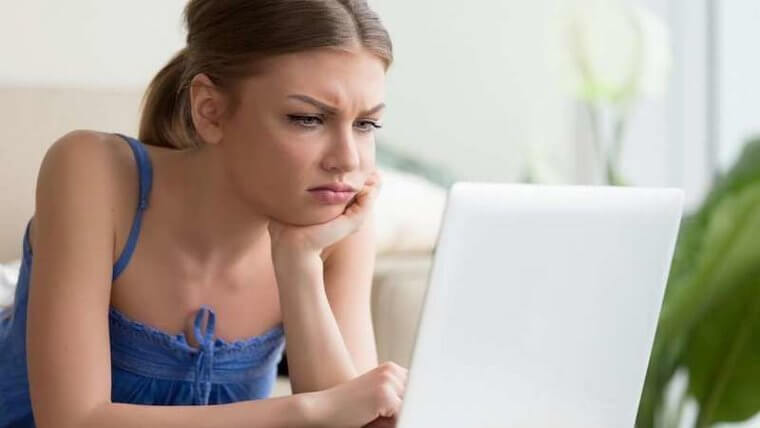 It was an incredibly brave move on their part as they knew they might suffer social media backlash too. But something had to be done. People were getting way too brutal and personal with Emma, and their comments were too much to take. Emma's family knew it had to stop or she might never be able to recover.

The Wedding Is Off
The following weeks were filled with misery for both Emma and Pablo. Pablo was still heartbroken after what Emma had done, and Emma was just completely humiliated and defeated. It had gotten so bad that she even decided to call off the wedding herself. She couldn't take the public scrutiny anymore, so she had to put an end to all of it.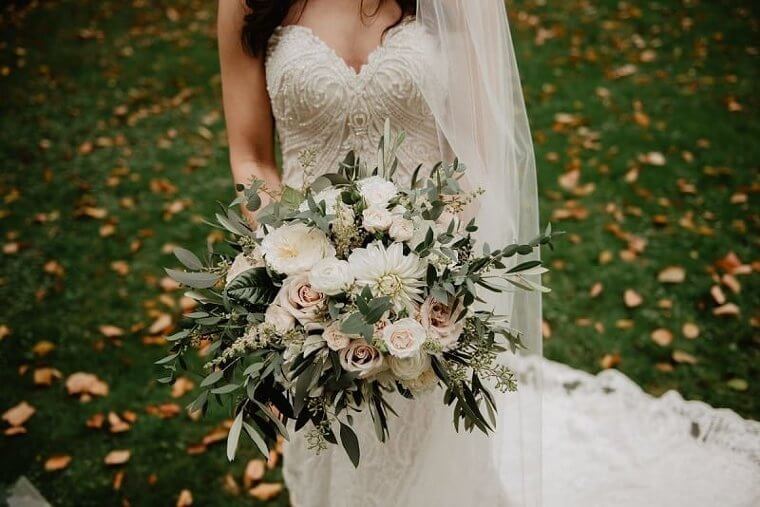 There was no way Emma could walk down the aisle and say "I do," not with all those judgmental eyes staring at her. She was made well-aware of what everyone thought of her. She knew no-one believed she deserved to have a happy ending with Pablo. And even though she loved him dearly, she was afraid of being mocked and judged in person.

Is Forgiveness Possible?
Pablo, on the other hand, was still undecided about the wedding. But since Emma asked to call it off, he had no choice but to agree. After all, Emma hurt him so much, perhaps it was for the best. The only problem was, despite all the hardships the incident brought to their lives, one thing remained: they still loved each other deeply.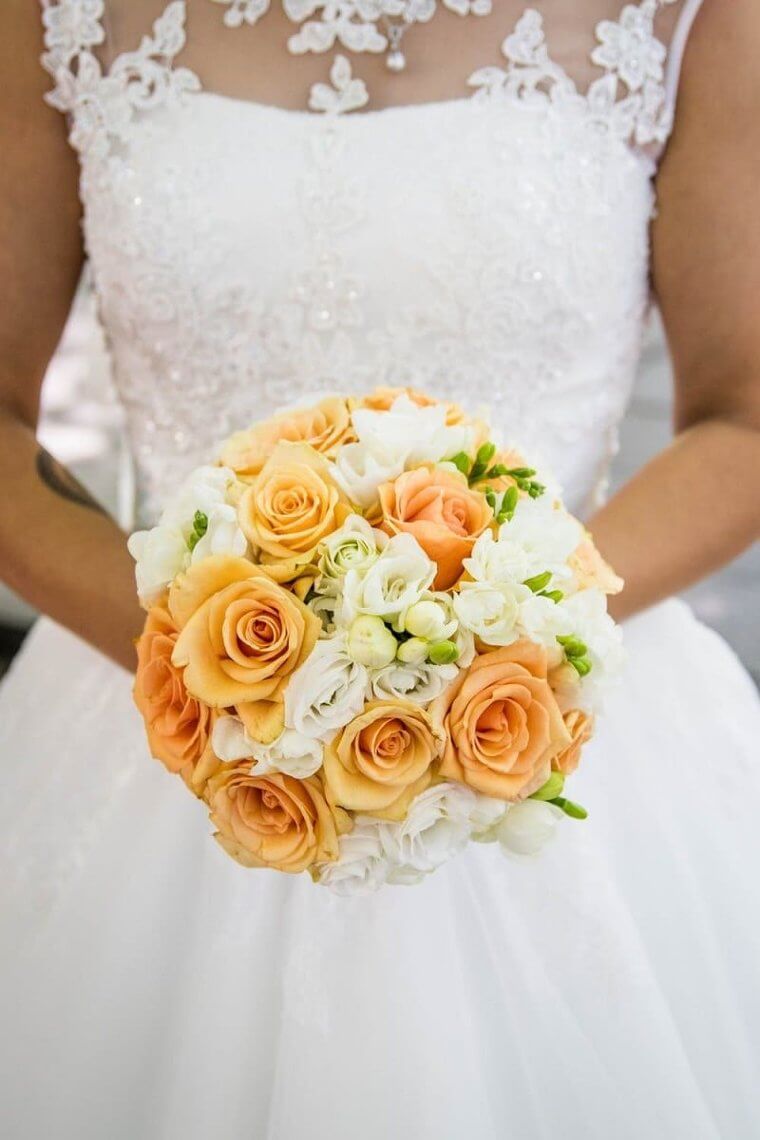 So, while Emma was still traumatized by the hatred she received from social media, and while Pablo was still deeply hurt, they did not want to give up on each other. In order for them to heal from it all, one thing needed to happen: Pablo had to find it in his heart to forgive Emma.

The Wedding Bells Return
Emma apologized profusely for what she did, and Pablo saw just how genuinely remorseful she was. Eventually, he decided to let go of the past and forgive Emma. The love he had for her was far more powerful than a drunken mistake. At the end of the day, he still wanted to spend the rest of his life with Emma, and no-one was going to stop him.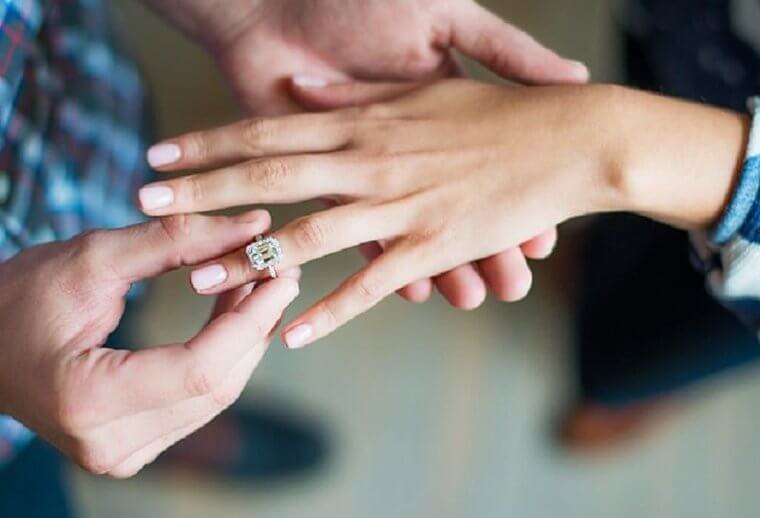 A few months after the incident, Pablo and Emma's wedding was officially back on. The date they'd initially planned for had already been and gone amidst the social media storm. As such, they had to start the wedding planning all over again. It was for the best, though, as it was the perfect way to start over as a couple.

Happily Ever After?
Despite everything, Pablo and Emma still wanted to have a life together. The two decided to put the past behind them and focus on their present and future. Infidelity is extremely difficult to forgive, and we salute Pablo for looking past Emma's mistake and moving on. And we also have to give props to Emma, who despite all the backlash, still managed to get back up and fight for her love.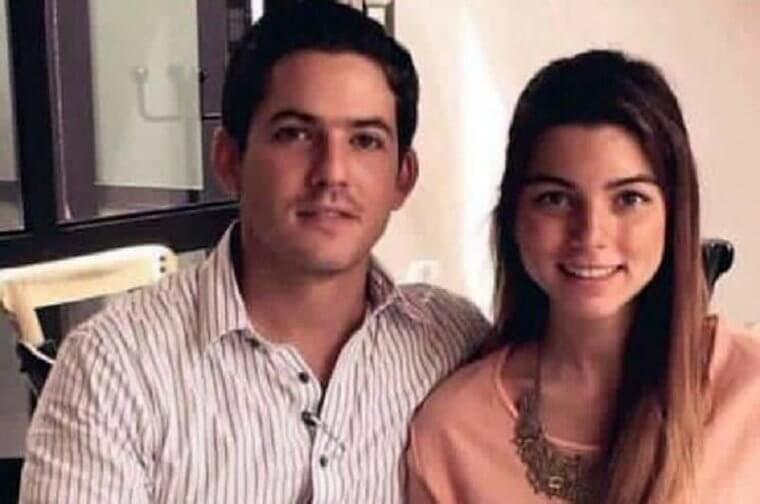 See, this is why we think the love these two have for each other is genuine. It is so much easier to just break up and move on, but they decided to work on the relationship, no matter how hard it was. Rebuilding broken trust takes a lot of time and patience, and we admire these two for having the will to try.

Where Are They Now?
Now that a significant amount of time has passed, people are wondering whatever happened to Pablo and Emma? Are they still together? Did they really get married or did they call it off once again? No-one really knew for sure because the two stayed extremely low-key after the announcement of their second engagement.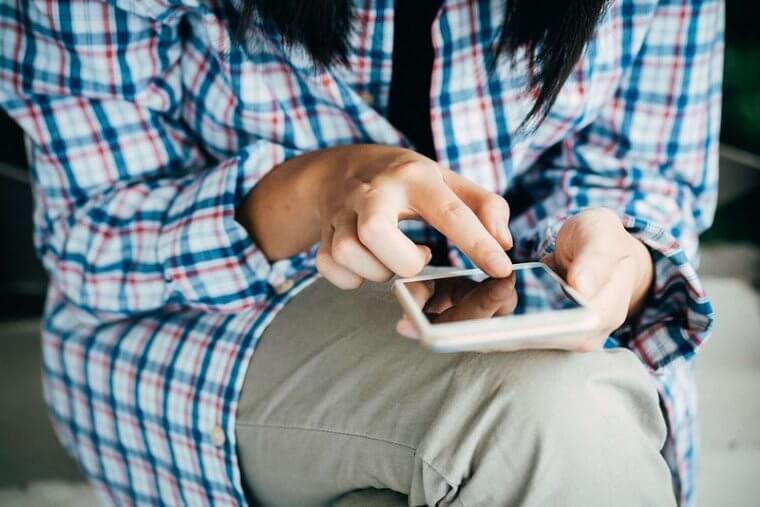 People made all sorts of speculations, with some convinced that the two could never make it work. However, many kindhearted people hoped that they did get married, and just decided to stay away from social media to avoid any more attention. After all, having a quiet life away from controversy does sound appealing.

A Pablo and Emma Sighting
Even after the controversy died down, Pablo and Emma found they could no longer maintain their privacy. Sadly, Emma will forever be known as #LadyCoralina… until an even juicier scandal comes along, that is. But for now, people still want to know what happened to #LadyCoralinaa. This photo was snapped in 2018 by an anonymous person who recognized Emma.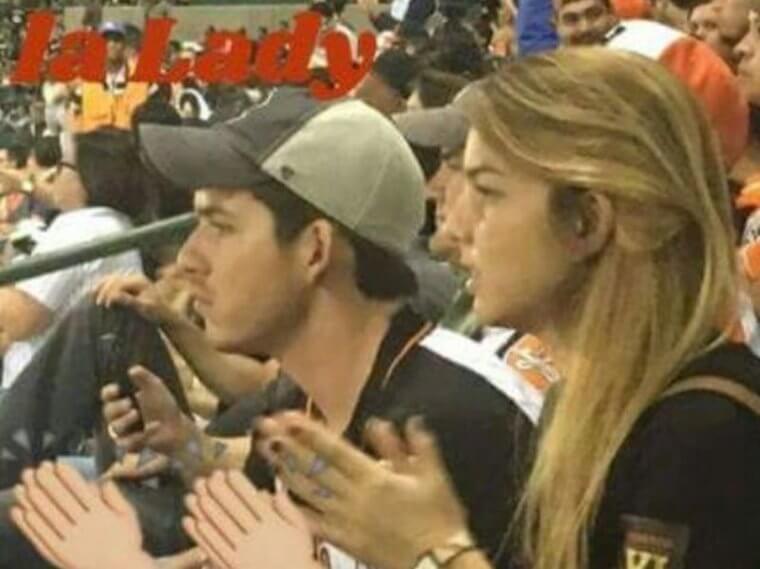 Of course, the photo was posted online and became an instant hit. Boy, are we happy to see that Emma and Pablo are still together! However, something seems to be missing from Emma's finger. Could this be a bad sign?

It's Not There
If you look closely at the encircled area of the picture, you'll notice that Emma is not wearing her engagement or wedding rings. Could this mean that the two never got married? Or did Emma just choose not to wear them to the game?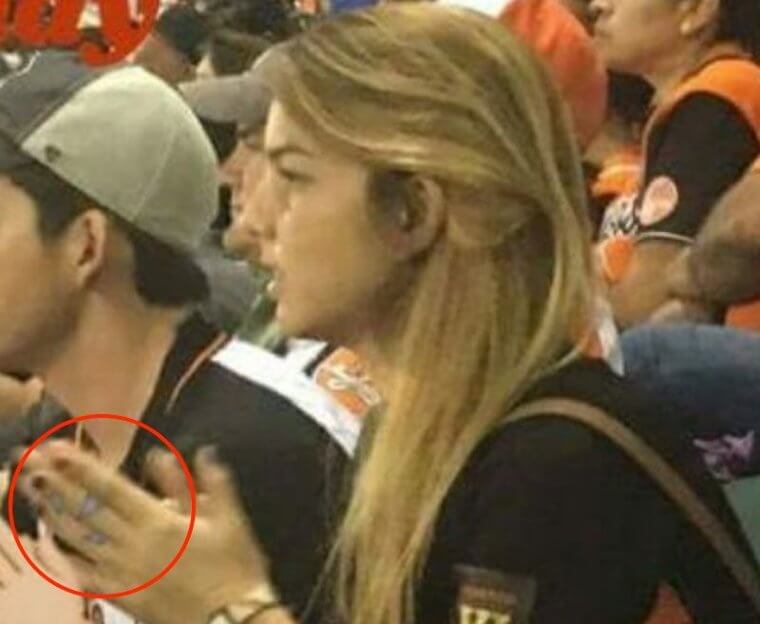 Whether or not the two decided to tie the knot, we are genuinely happy to see that they are still together. Regardless of whether they're married, just a couple, or even just friends, it's nice to see that the two have managed to keep their relationship alive.

The Curse of Coralina (Daylight Club)
If you are in a relationship and want to stay in it, then you might want to avoid the Coralina Daylight Club. Why, you ask? Apparently, in a completely unrelated incident, a young married woman was recorded in the middle of an intense make-out session with a random dude. There's no question that it might be her husband because he is quite famous. In fact, he is none other than professional baseball player, Luis Porchas.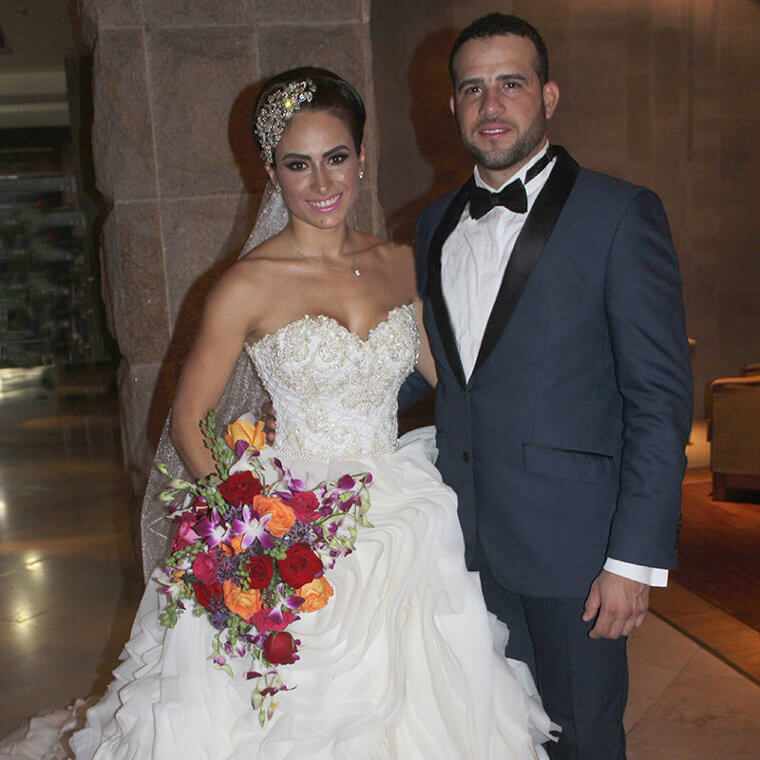 Since the video went viral, the girl, named Hilary Castillo, has been named Lady Hilary. According to reports, her relationship with Porchas was thrown into chaos following the incident; much like what happened with Emma and Pablo.

Who Are We To Judge?
To be fair, we weren't there to witness these incidents. So, we can't really say what truly transpired. But, we have to give these women the benefit of the doubt. Perhaps they really were way too drunk, and perhaps they weren't thinking clearly. Should we really let their actions define who they are? Can we actually say, based on the evidence we saw, that they are horrible people?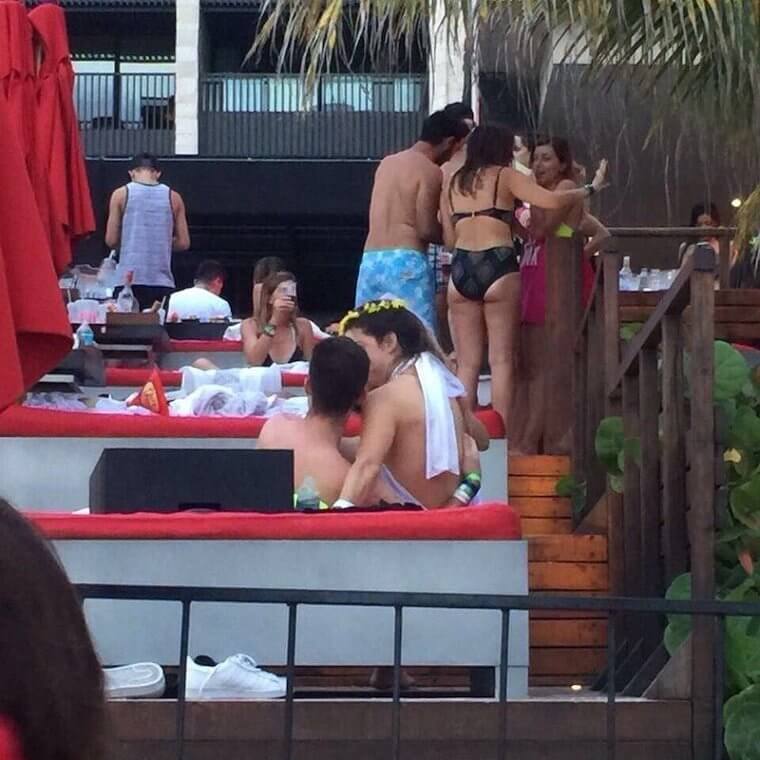 Think about it: every one of us has done something we are not proud of. The only difference is, our wrongdoings (unless you were as unlucky as Emma) were not caught on camera. Sadly, for Emma and Hilary, their drunken mistakes were not only recorded but shared online for everyone to see. And once something is uploaded on the internet, it stays there forever.

Going Viral
Another thing to consider is this – while  Emma did make a horrible mistake, does that mean she deserved to be publically humiliated? Was it fair for her actions to be recorded and then uploaded? Yes, it was awful, but were the events that transpired anybody's business but hers and Pablo's?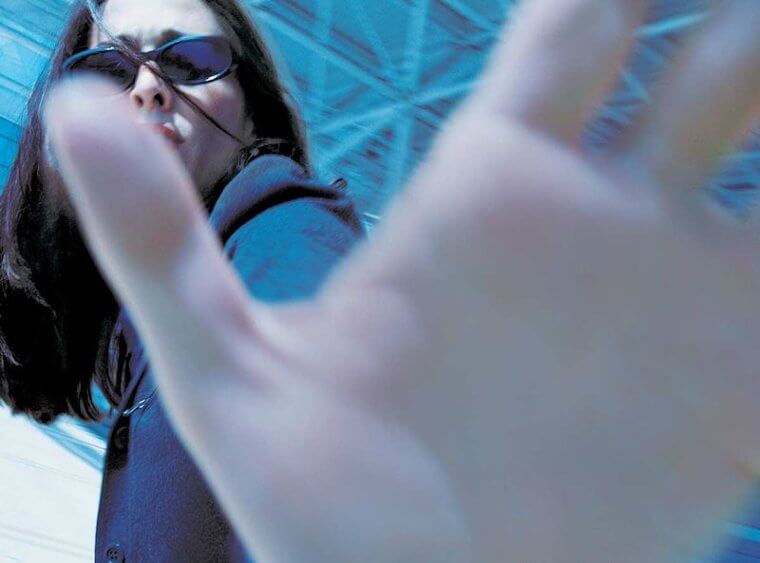 Emma never asked for all the attention. In fact, she had no choice in the matter. In the age of smartphones, we all need to be cautious about how we act in public… but this reminder is more important now than ever because once you go "viral," regardless of the reason, your life becomes public, and you will never really be able to take your anonymity back.

Times Have Changed
Let's take a step back and understand just how much time and technology have progressed over the decades. Had this incident happened 30 years ago, there would have been no way for Pablo to find out what went on in the club; not unless a friend or relative witnessed the scene and talked.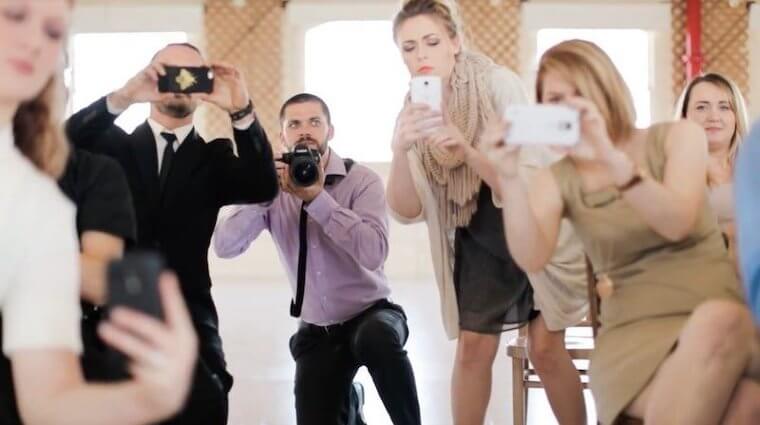 Nowadays, by contrast, people need to be extra careful with what they say and do because everything can be recorded and shared to billions with just the touch of a button. And while this does come with some benefits, you wouldn't want to be on the receiving end of a social media backlash.

In Today's Pop Culture...
This photo demonstrates just how powerful social media can be. The scandal surrounding Emma, Pablo, and Emma's kissing buddy became so popular that this couple even decided to dress up as them for Halloween! All that's missing is a sad Pablo sulking in a corner. And while some might think this is insulting, in a way, it's the sincerest form of flattery.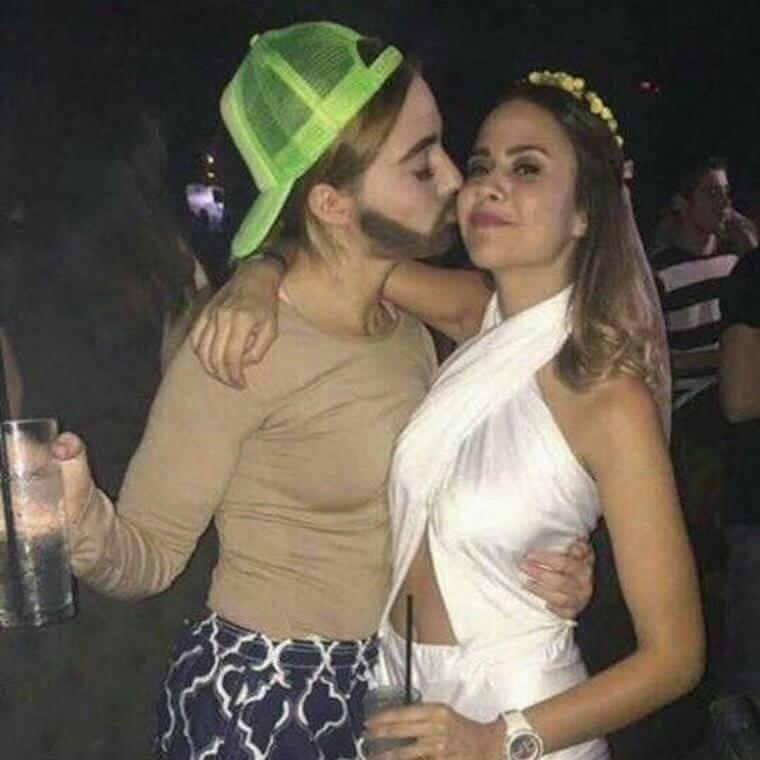 The infamous #LadyCoralina clip completely changed the lives of Pablo and Emma, but we truly wish the couple all the best. It's true that Emma did a horrible thing, but everybody deserves a second chance. Her drunken mistake does not define who she is, and fortunately, Pablo understood that.